Did you see our super cute shoot with Glitter Guide yesterday?!?  We had the perfect Summer set up for a picnic at the beach, and today we are continuing our Summer round up with our Beach Bag Essentials!!
All Photos by the lovely Megan Welker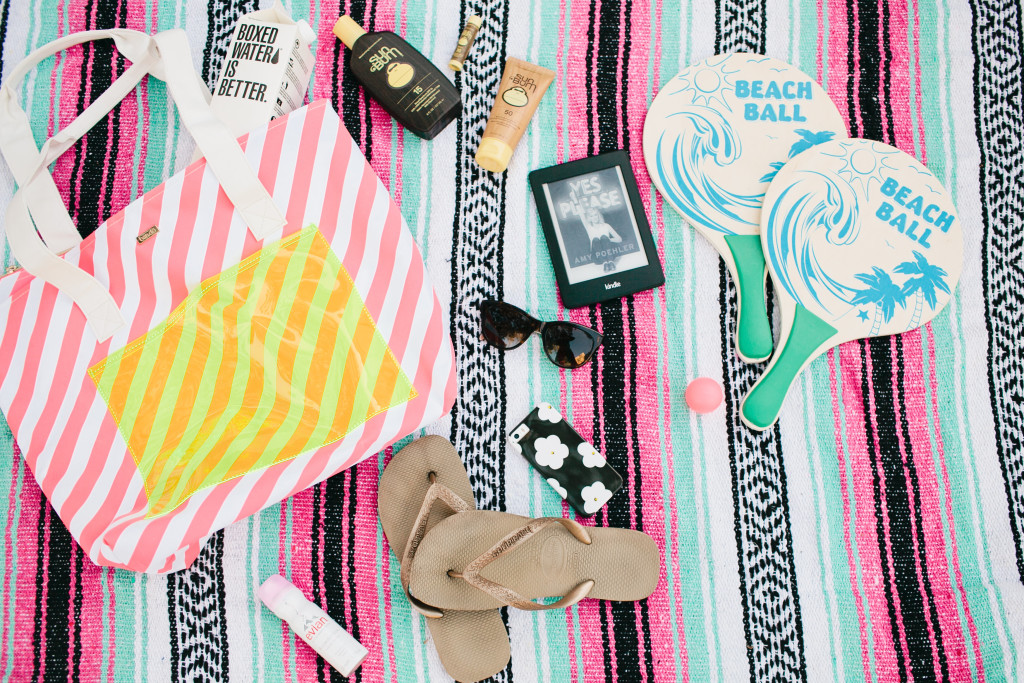 For any beach day you need your beach bag full of all your goodies… We love this Shop Bando one that we shared yesterday… The colors are super cute and it works as a cooler too!!  So it would definitely keep your drinks cool and beach ready as well!  We stocked ours with Boxed Water, our go to drink to stay hydrated!!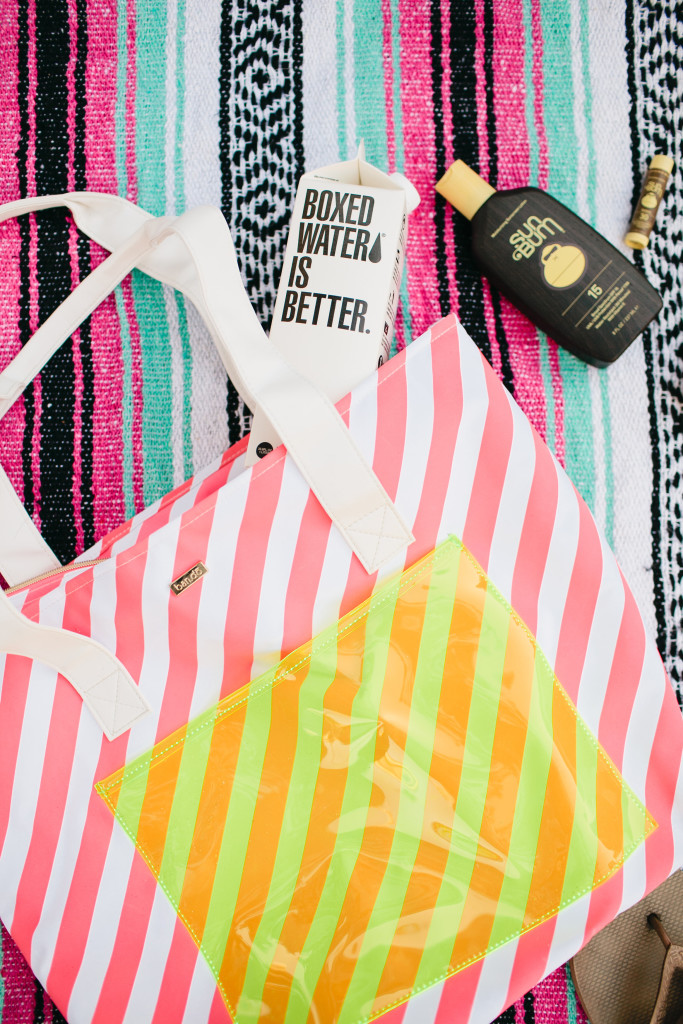 You've obviously have to keep your sun protected all day as well!  We turn to Sun Bum for all of our sunscreen needs, we love the scent and the branding is just too fun!!  We use everything from the sunscreen, to the chopsticks to their sprays!!  Love everything!
When heading to the beach you have to have some entertainment!!  We choose our handy Kindle to catch up on our Summer reading list, a paddle ball set for some fun, and of course our iPhone for some tunes!!  We love Shop Bando's iPhone covers, this one belongs to our photographer Megan, she couldn't leave it behind at a recent shoot she loved it too much ;)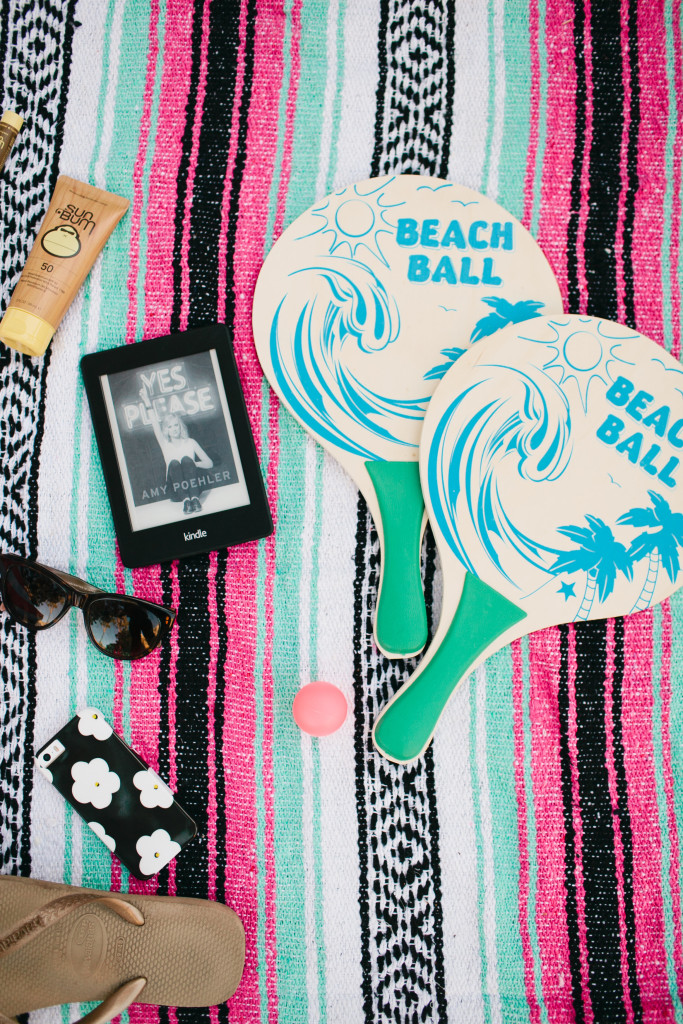 We don't do so much makeup to the beach but our main beauty essential is our Evian Misting Spray… It makes us feel refreshed when we start to get a little too sweaty, one of our favorite Summer essentials…  And last but not least are your accessories!!  We have our trusty Havaianas Flip Flops – we live in ours all Summer long!!  Our Salt Sunglasses, and of course our Gunn + Swain beach blanket!!!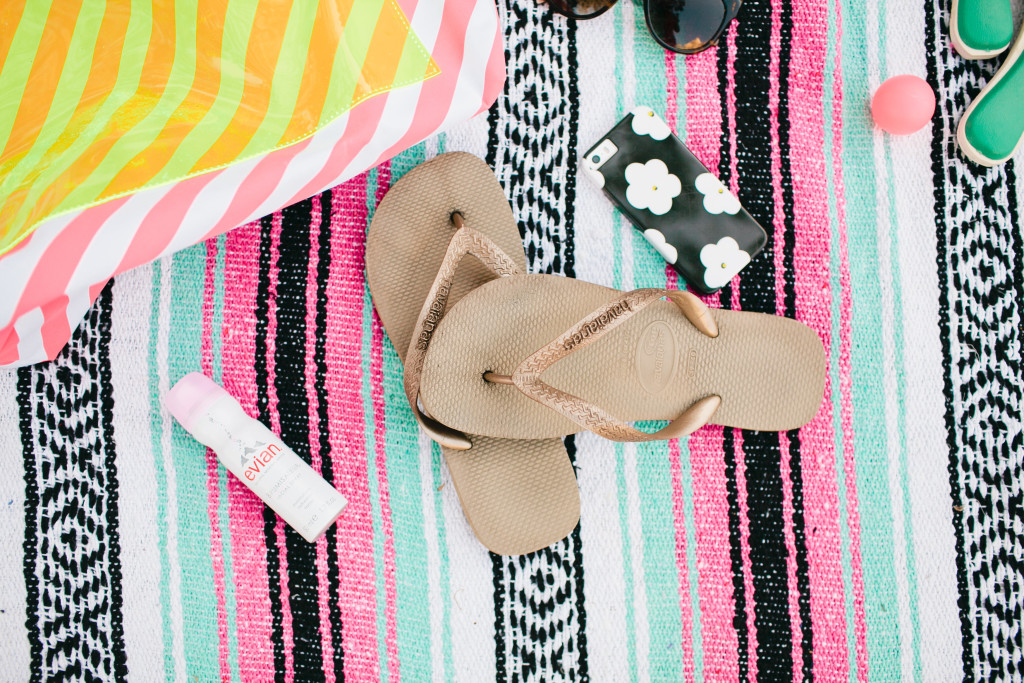 Now that your set for Summer, go on and have some fun at the beach!!!  We know we will!!!