We are super excited to share our most recent home tour  because it's the home of one of our dear friends, Erica Bryen.  Erica is a talented interior designer and owner of Erica Bryen Design based out of Newport Beach, CA.  She has been our friend for some time now and we have always admired her creativity and hard work ethic, and of course her beautiful home!  Not only that, but Erica is a dedicated Mama to her cute little son Jagger.  Let's take a look inside her gorgeous home with her gorgeous little family!
All photos by the lovely Ariane Moshayedi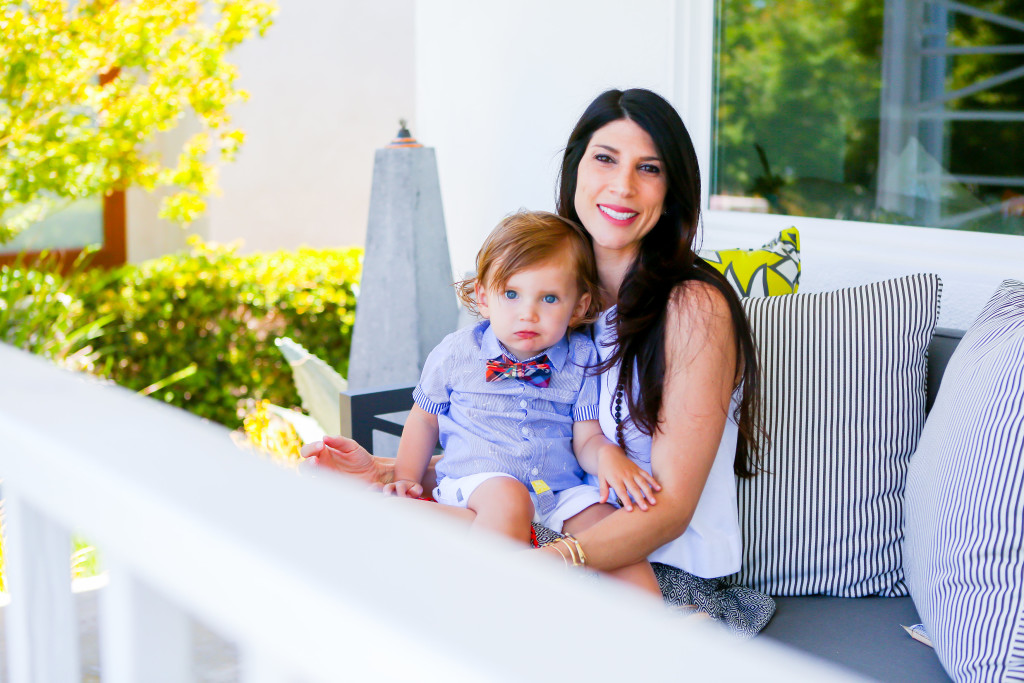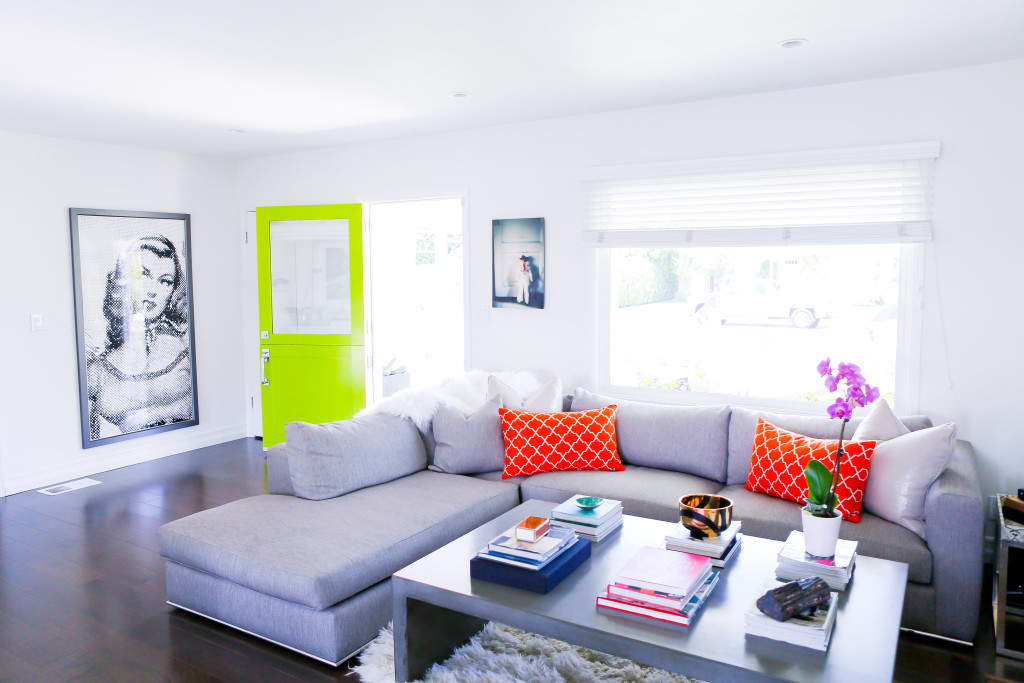 How and when did you get started in Interior Design?
I knew early on that I wanted to have my own business. I like being in control and I know if I went to work for a typical company I would get very bored. I do not sit still, and my ideas of what I want and like are always changing. When I was a little girl, I would spend hours rearranging my room and the rest of the house. Sometimes my mom would come back from dinner, walk in the door and the whole house would be changed around.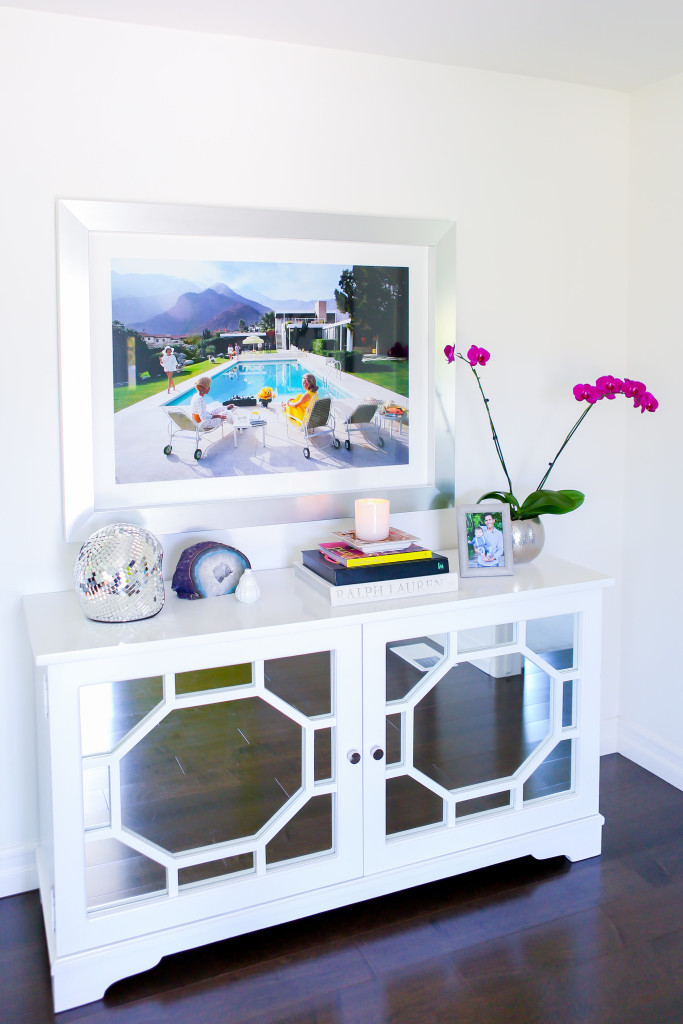 What in your home screams Erica…
The piece in my house that screams "Erica" is a photograph by Slim Aarons called "Poolside Gossip. It's a photo of the Kaufmann House in the Desert. I love this piece because it's what I wish I was doing every weekend of my life – sitting by the pool, living the life that the girls in this photograph are living.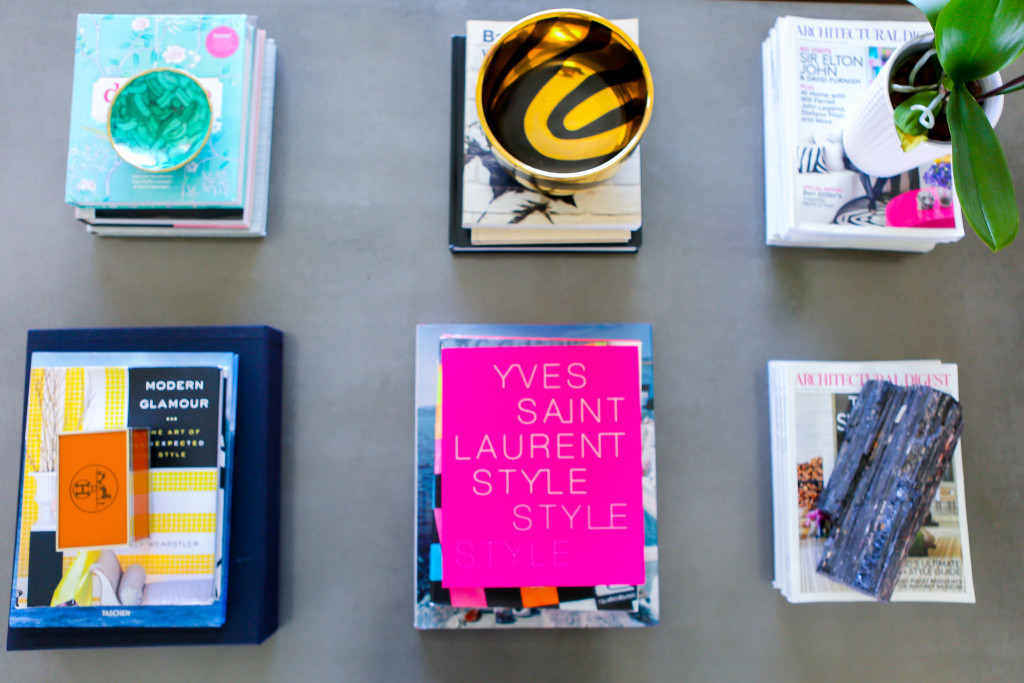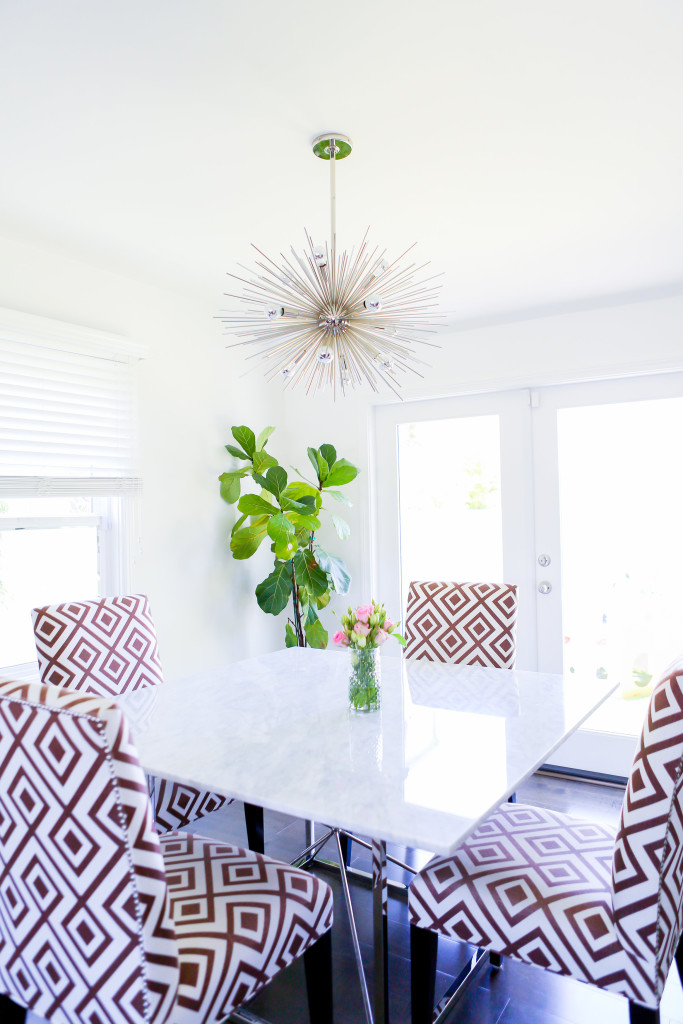 Tell us a little bit about you and your company…
We are a high end residential design firm located in Newport Beach. No project is too big or too small for us. We often focus on ground up jobs, selecting every last detail of the home design. Our design aesthetic ranges from coastal to contemporary and transitional, all depending on the client's needs.
What inspired you when decorating your own home?
When decorating my home I wanted to create a space outside the norm. I like a clean slate with pops of bright colors – that way if I get tired of the design, I can easily change it. I like a clean, yet happy feeling so that inspired my fabric and furniture selections.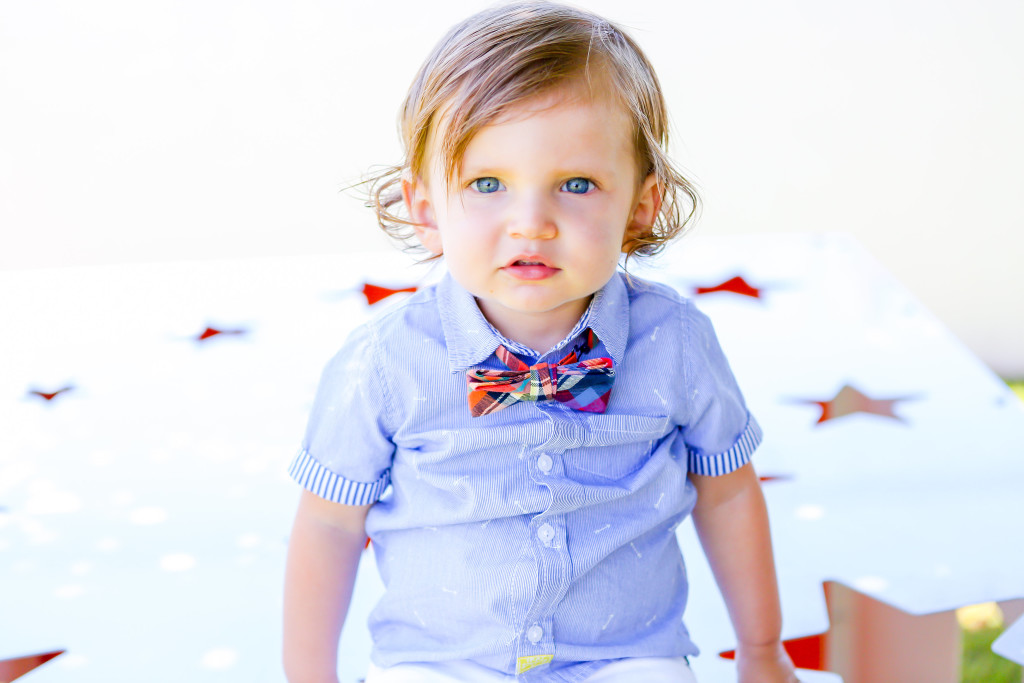 How cute is Erica's son Jagger Grey?!  Here is a peak inside of his nursery….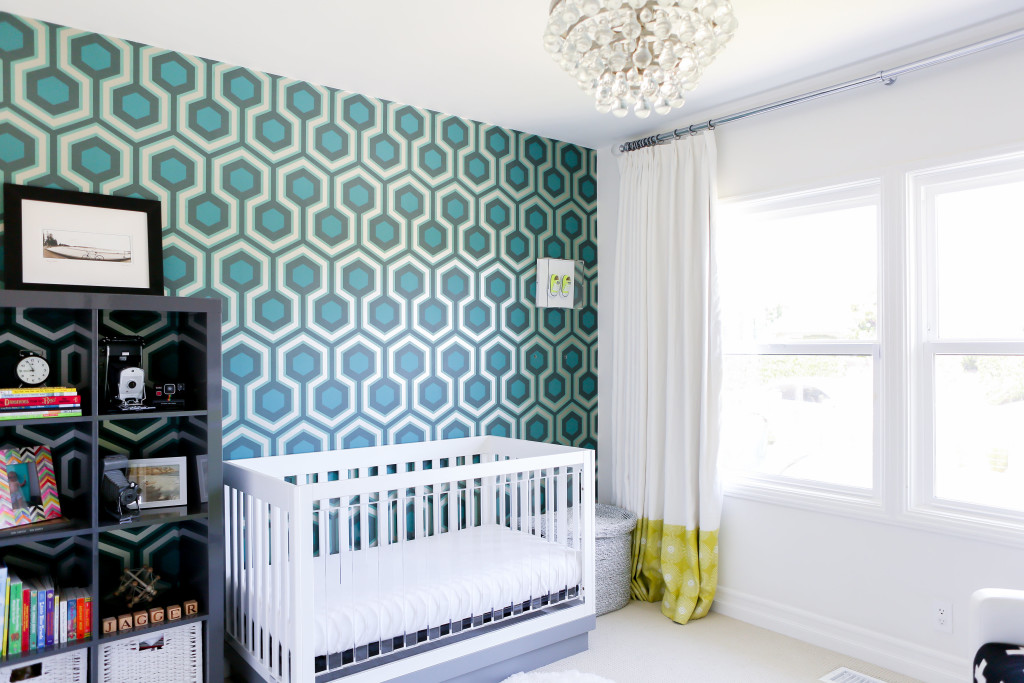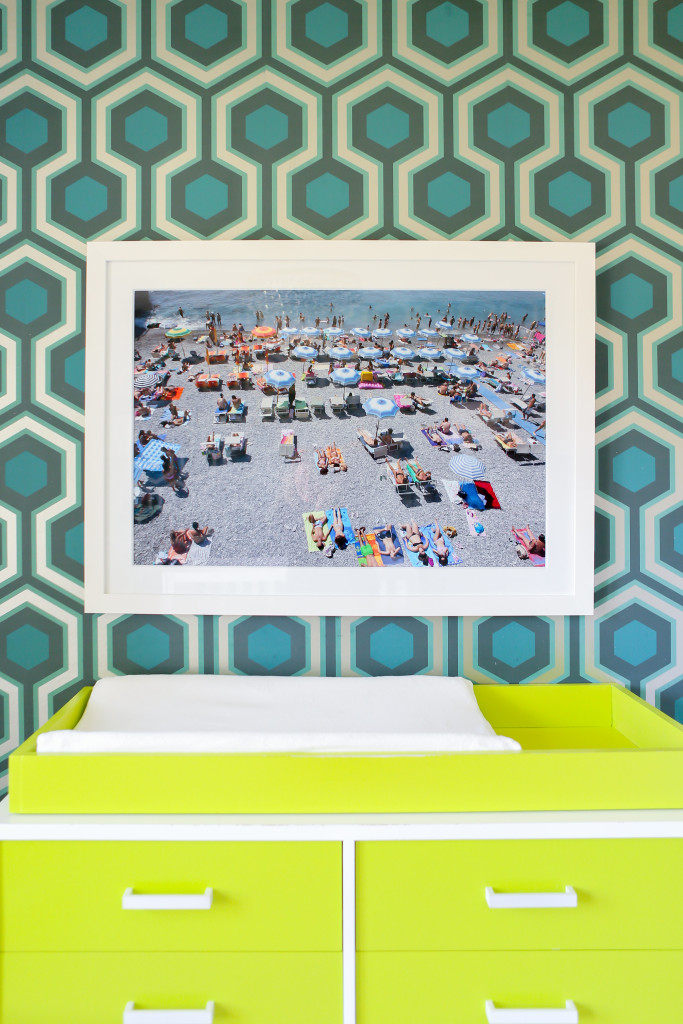 Where do you find inspiration?
I constantly find inspiration from fashion and travel, which I translate into my interiors. Be it color combinations, shapes, stitch details or patterns. Everyday I see pictures from talented designers all over the world thanks to instagram and other sites like Houzz that let me look at design in a whole new way.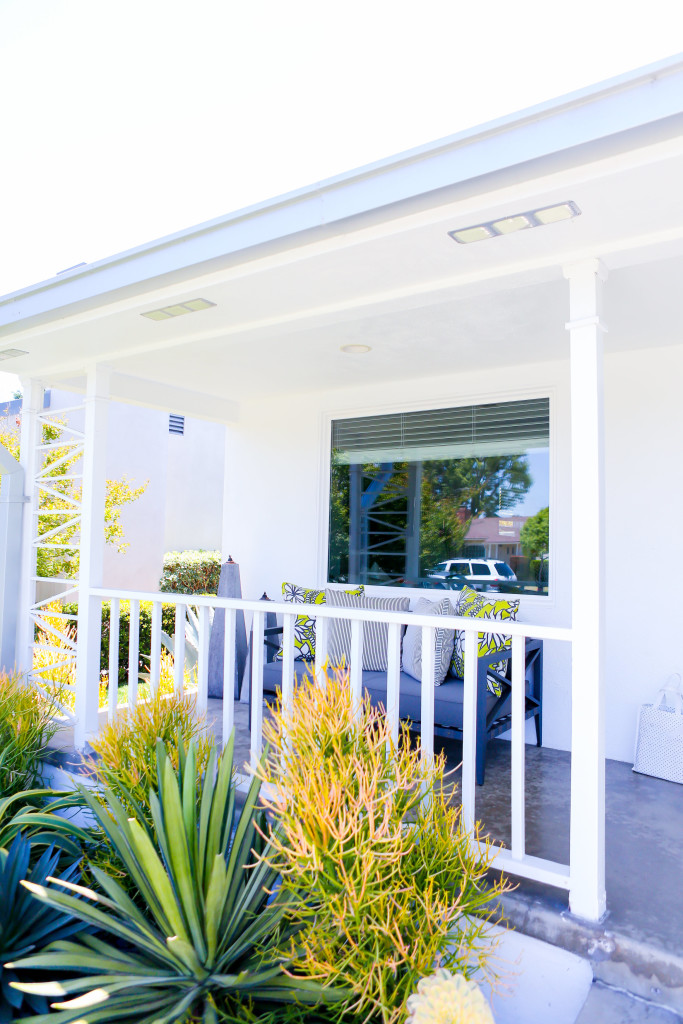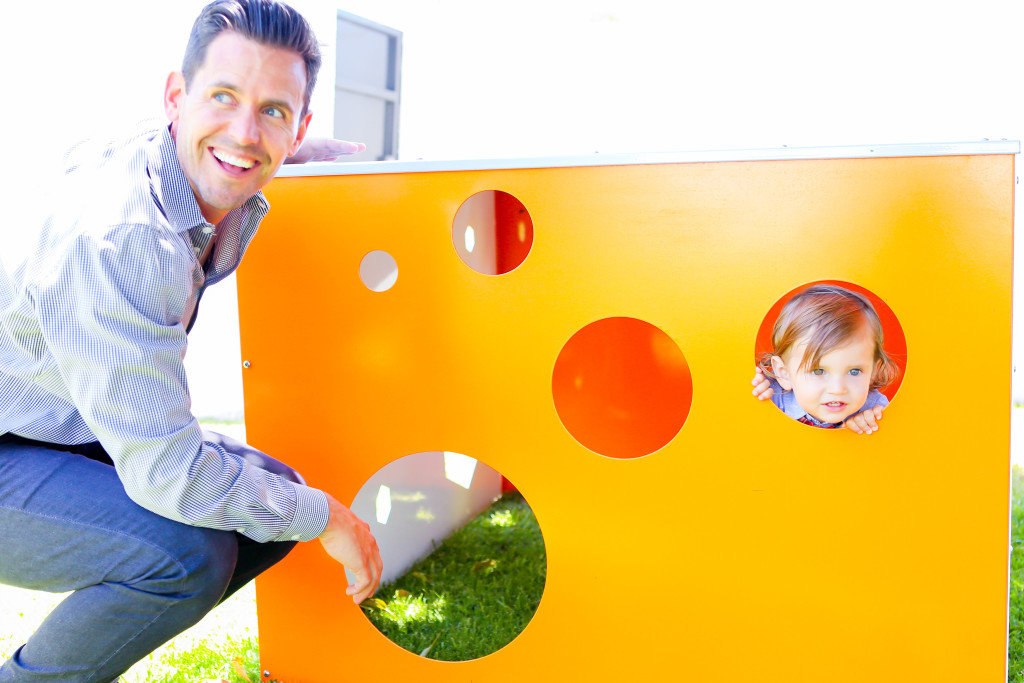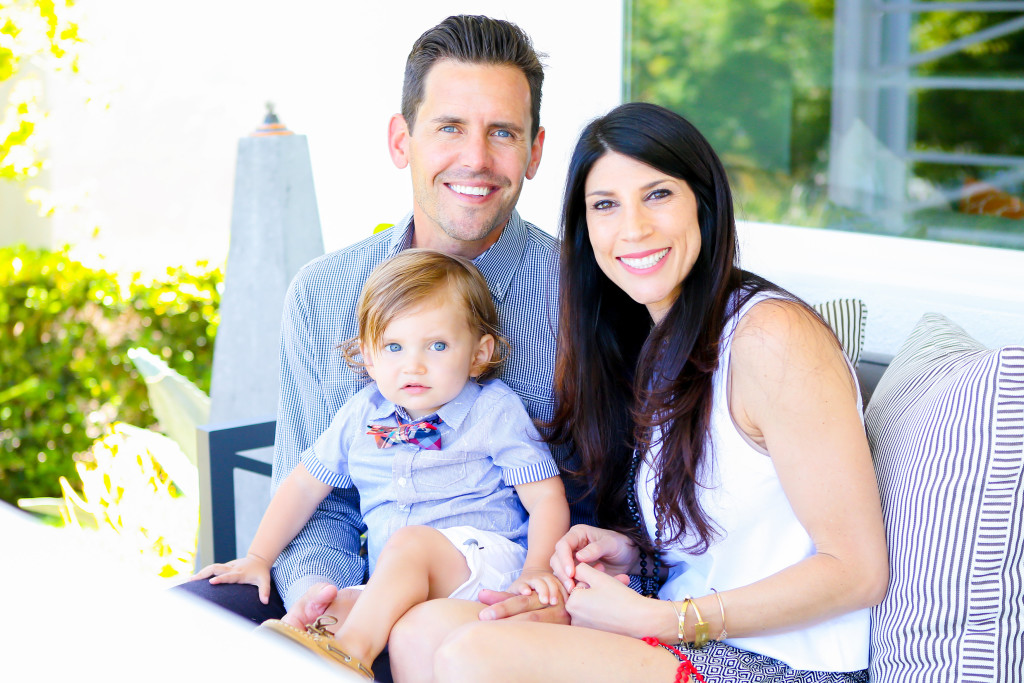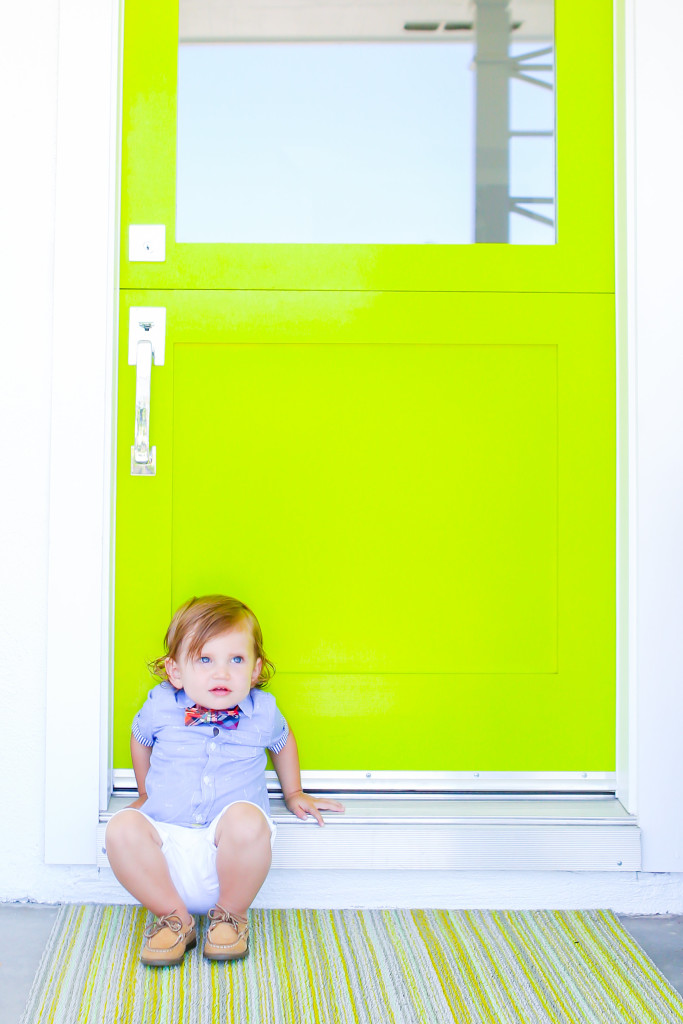 What are the greatest difficulties being a working mom and the greatest rewards?
The biggest challenge, of course, is being away from my child and missing everyday moments. But at the same time I am teaching him the value of hard work and hopefully becoming a role model for him, so he can be proud of himself and me one day.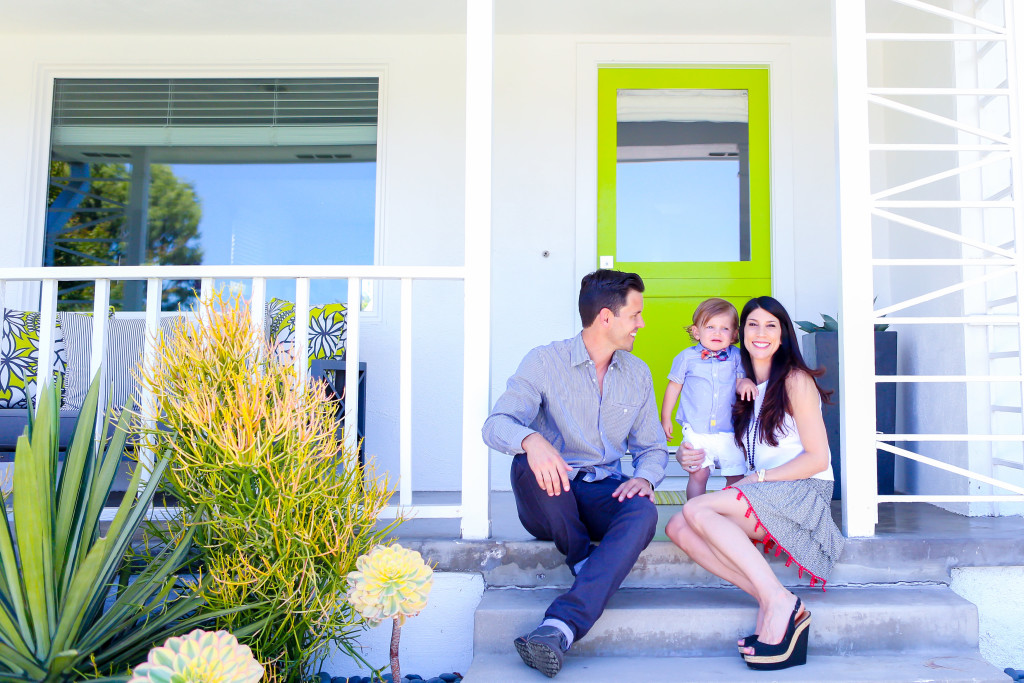 Tell us about one of your latest projects… 
We just finished up a 5200 square foot house in Newport Heights, Newport Beach. It was a ground up project that was really fun to work on because the client was willing to go outside the box. The house was selected to be on the 2015 Annual Newport Harbor Home and Garden Tour, which supports the Newport Harbor Educational Foundation. We love getting involved with projects like this that allow us to have creativity in design while giving back.
Here's a look at Erica's recent project… It is seriously gorgeous and we are so proud and amazed at her talent!!  What an inspiration!