OMG! It's even silly for me to even ask if you had a caboodle when you were little. You could only imagine my excitement when I saw they brought them back awhile ago at Target! My inner 10 year old totally did a little scream and jump as I saw them. My 1st thought was, "I totally need these!". I put two in my cart, and continue my shopping. I had no plan for them, I just needed them. I gave them to my daughter for Christmas, in which she did the same dance when she saw them. So when it came to brainstorming our 90's week, I knew I had to do something with these awesome caboodles. And a fun bright hummus tray was the answer! If you are throwing a 90's party or even a dinner party, this is a fun way to serve up some bight hummus and veggies!

Also scroll down and shop your heart out on all the colors they offer now! Such a great gift for Christmas coming up, or just cause!

Photos by Dayna Studios
---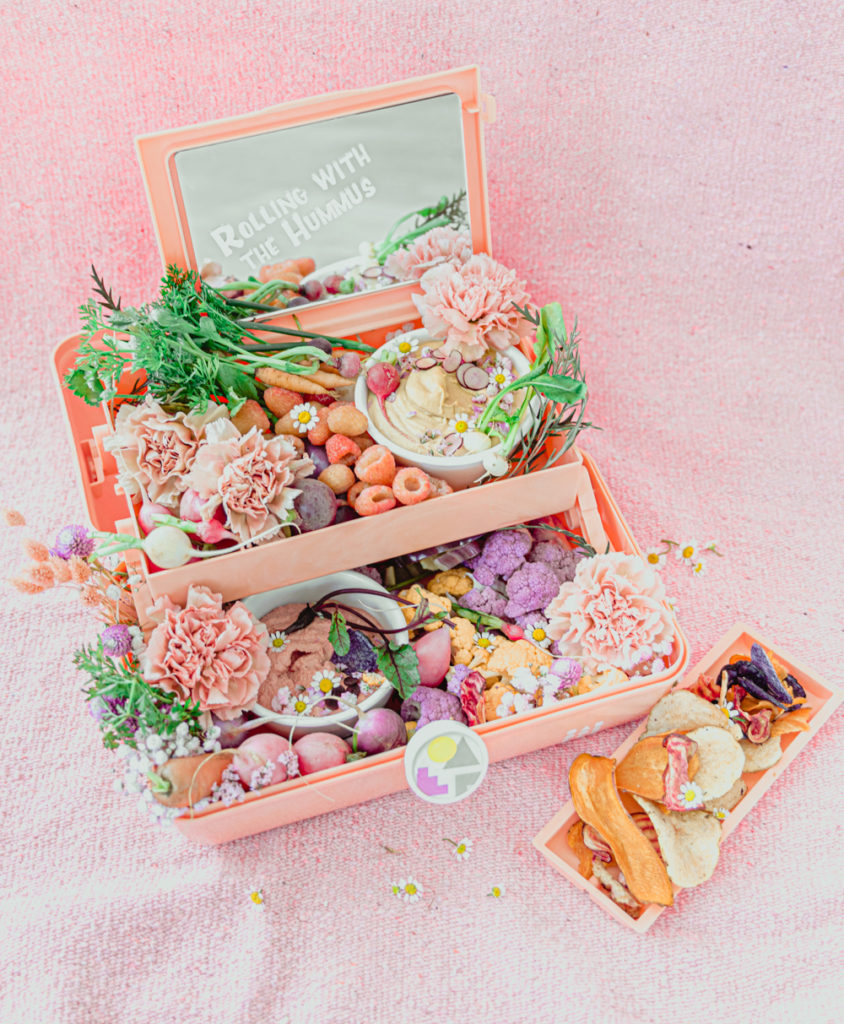 HUMMUS + VEGGIE CABOODLE
W H A T Y A N E E D!
Hummus (different variations, bright colors)
Bright colored veggies + fruit
Crackers + Chips to join the pastel party
Foral Details
Food Gel Coloring (if coloring plain hummus)

B U S T O U T:
Caboodle
(you can also get them in these colors too: purple, pink, peach, and blue)
---
I N S T R U C T I O N S
Here is what you do! 1st, really important. Turn on your Alexa or whatever you use to listen to your jams. Put on a 90's station to get you into the mood!

Now that you did that crucial 1st step wash all your veggies. I use this wash; it's essential to wash your produce.

Hummus time! I got a pretty pink beet hummus and an original flavor one at the store.
Then simply arrange your veggies and hummus inside a CLEAN caboodle. I brought in my gal pal, Pauline, from Fig & Vine to add in some floral details, and she didn't disappoint at all!

Lastly, a fun detail that LaylaBelleDesign created for us! A great fun detail that you can do at home if you have a vinyl cutter or heck get it from those ladies. Shop their Etsy page here! They have a lot of fun party goodies!
---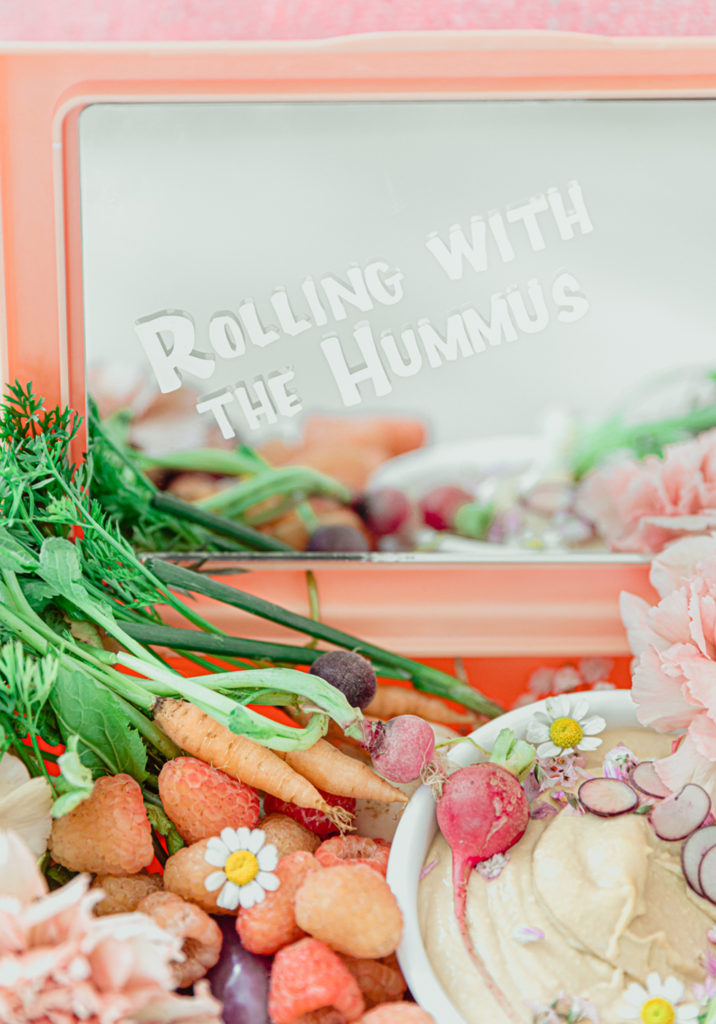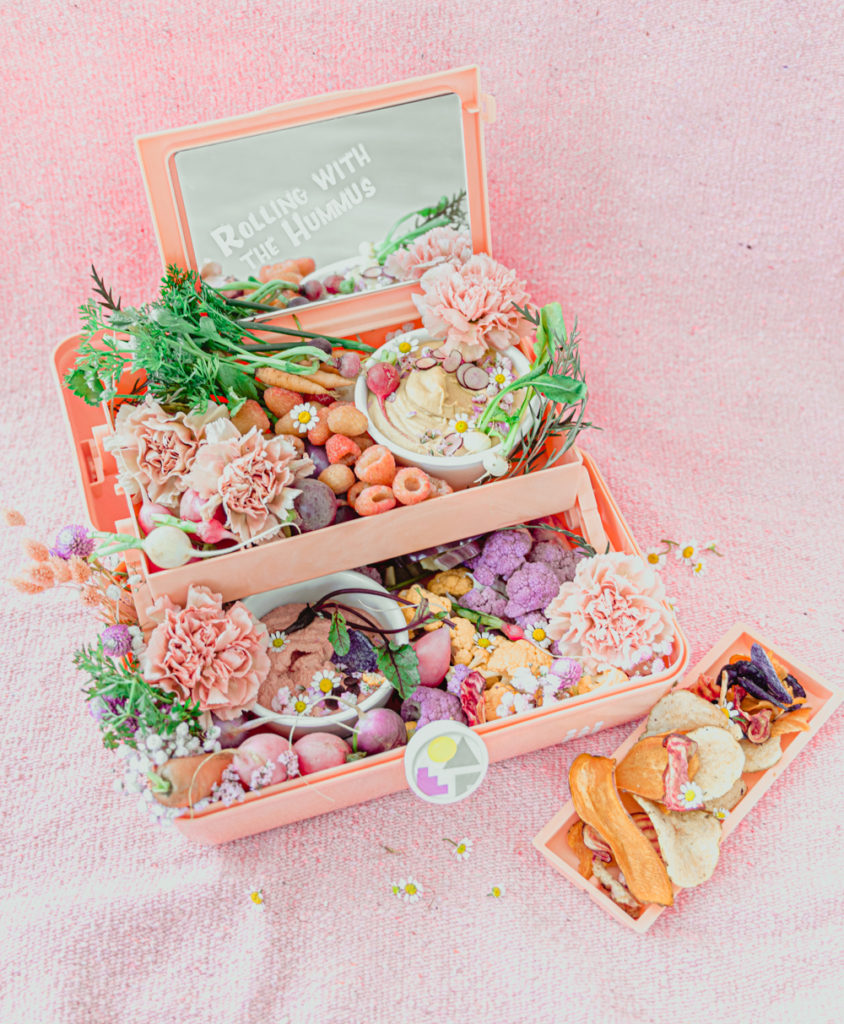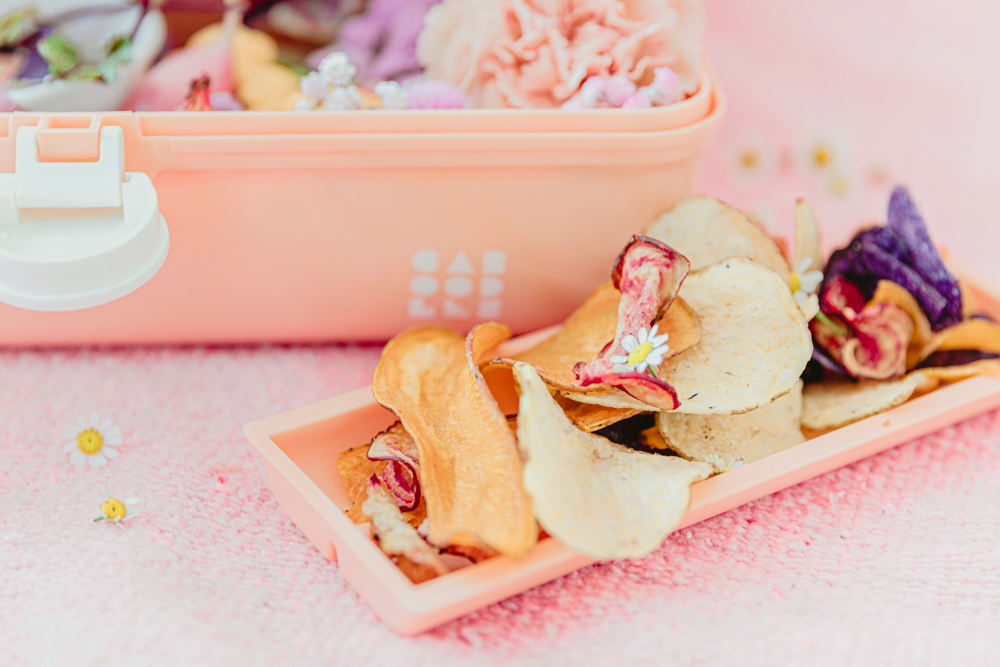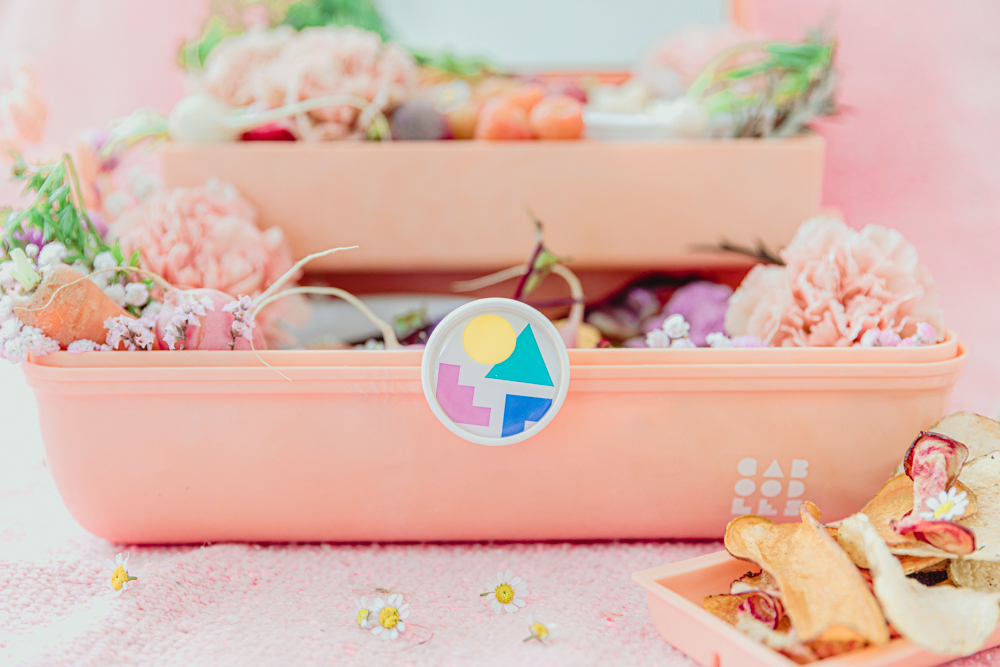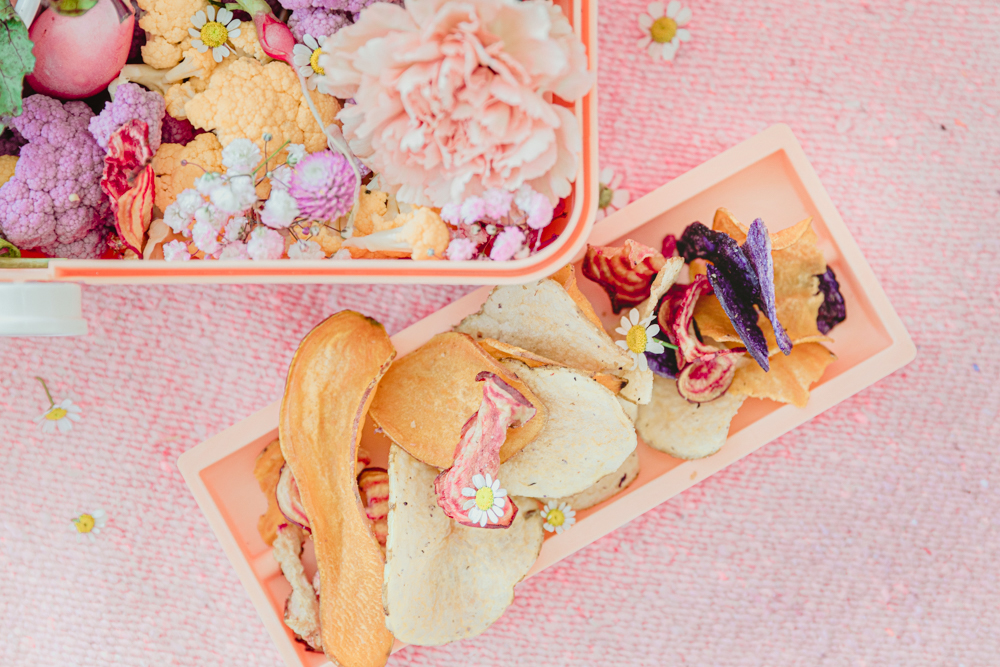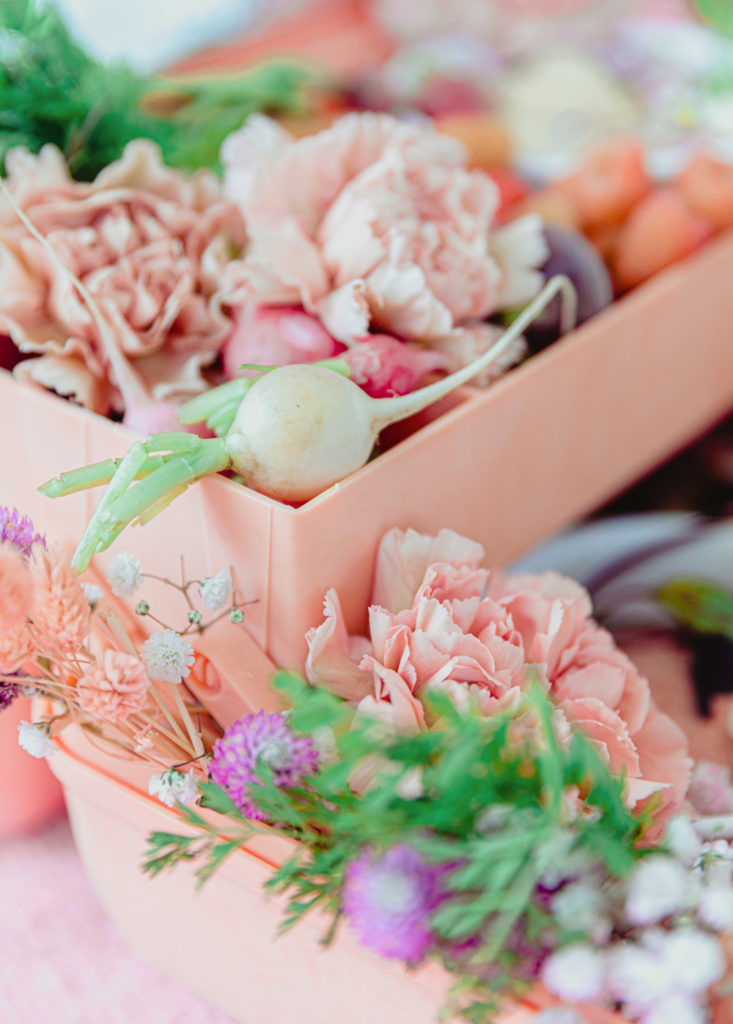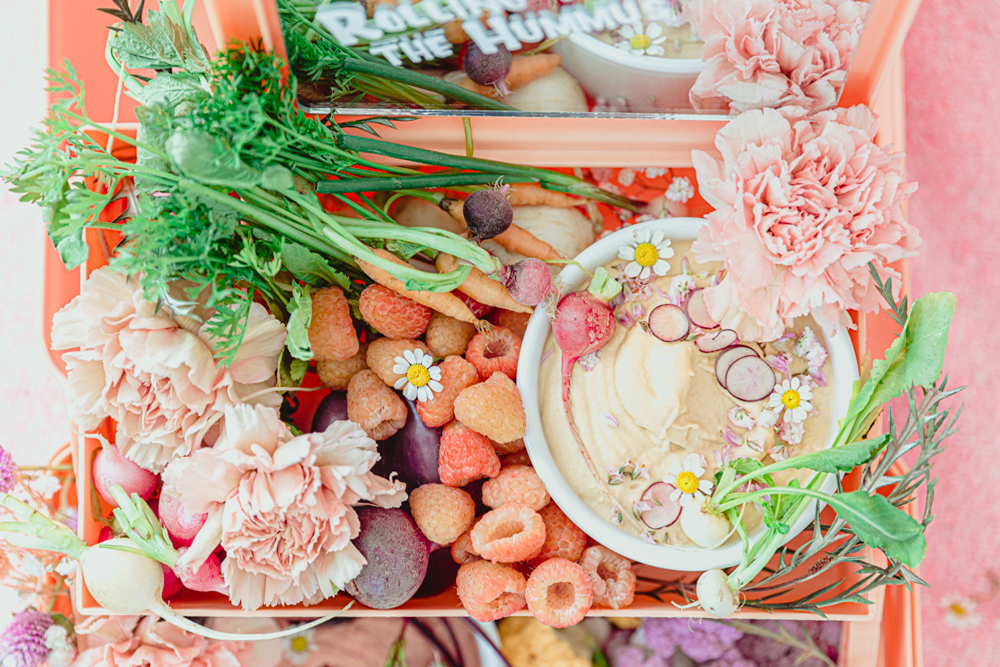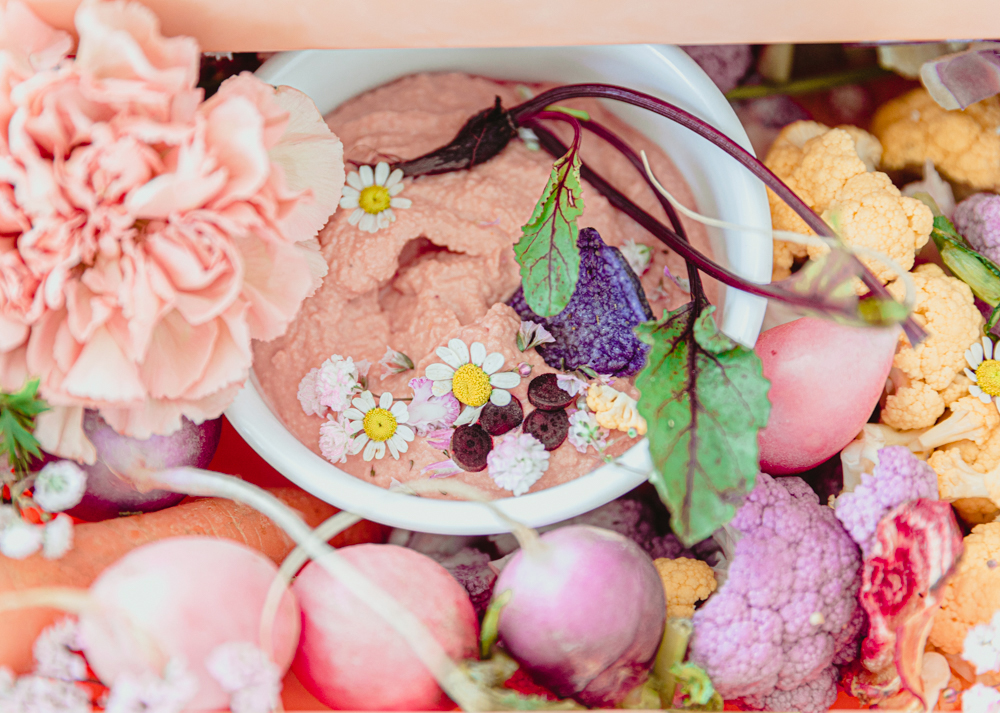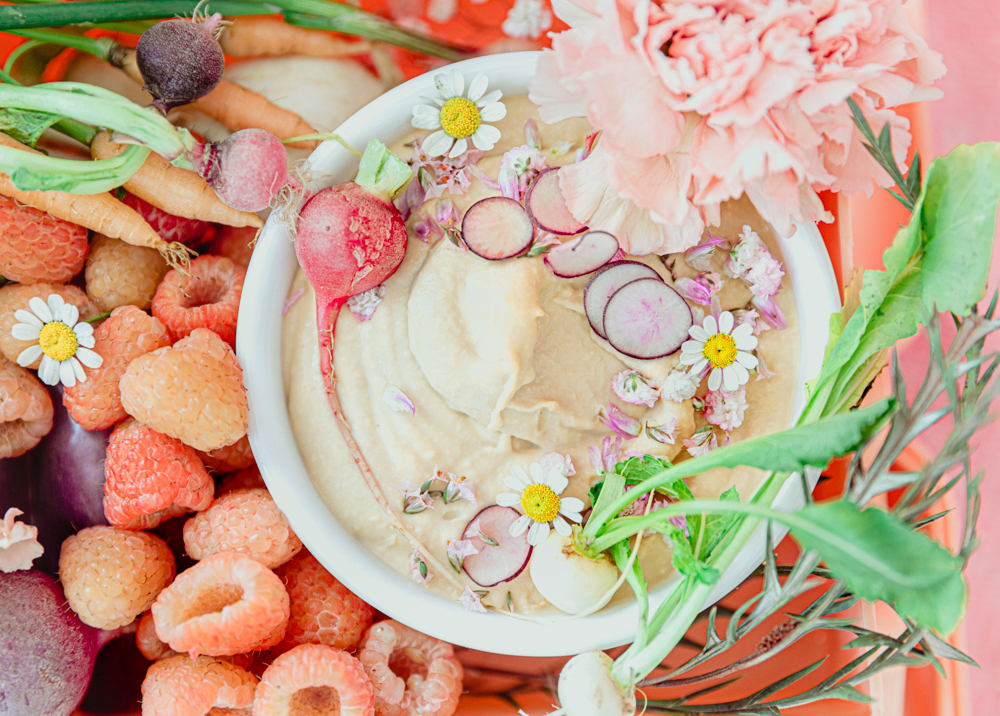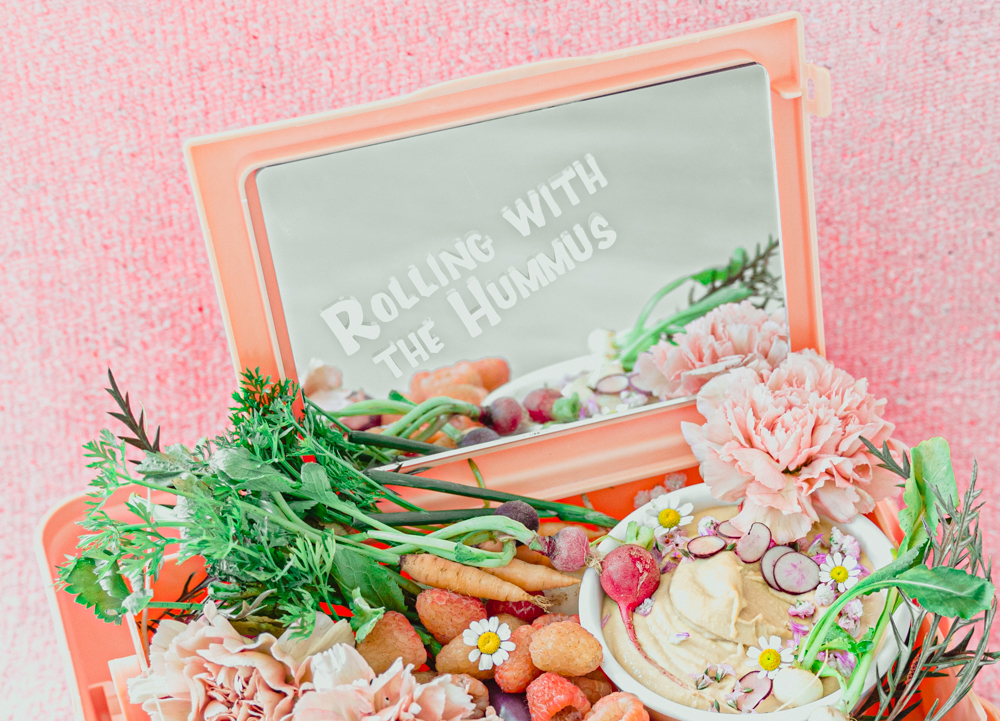 ---
B E I J O S K I T C H E N

xx
Abby