This week we are kicking off our essentials to staying cozy this Winter.  With the Holiday's behind us, we love to find excuses to get our littles together and there's not a better way to do that than a super cozy play date inside by the fire.  In So Cal we need to take advantage of these days, because they are few and far between.  We love the days when we get to stay indoors, cozy up by the fire, read books and eat our favorite comfort food.  Let us take you through these cozy essentials in the Carriger house…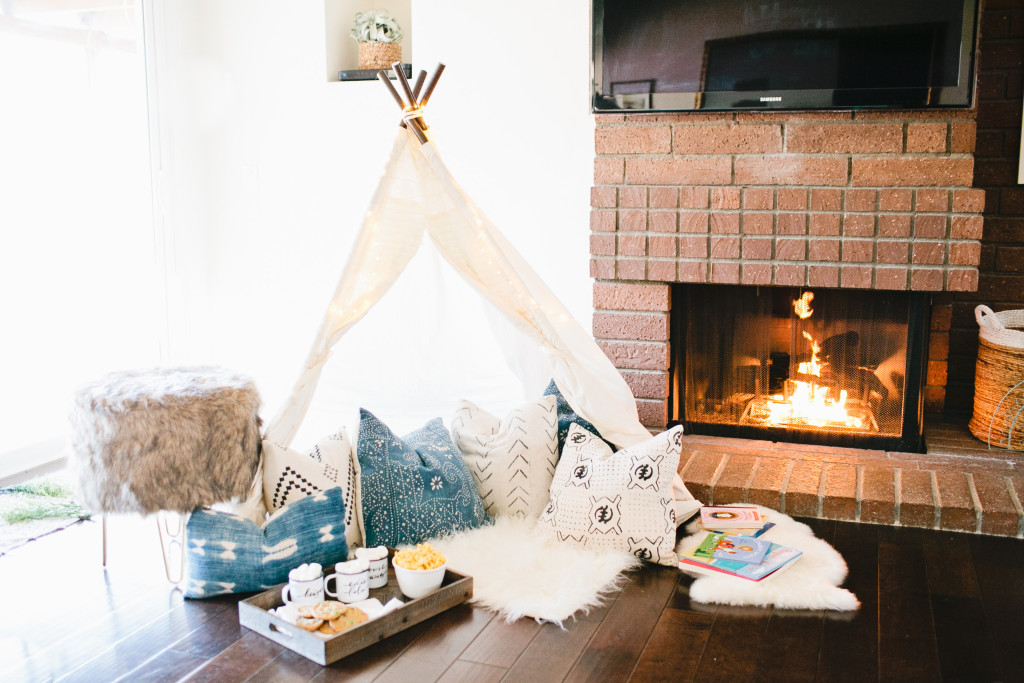 We set up a little hub with a fire of course, some books, a cozy little teepee spot adorned with some soft pillows and blankets.  Pillows by our gal Boho Pillow of course! Furry ottoman and throw from our favorite place Target.  Tray from the amazing World Market and enamel ware from the best place Amazon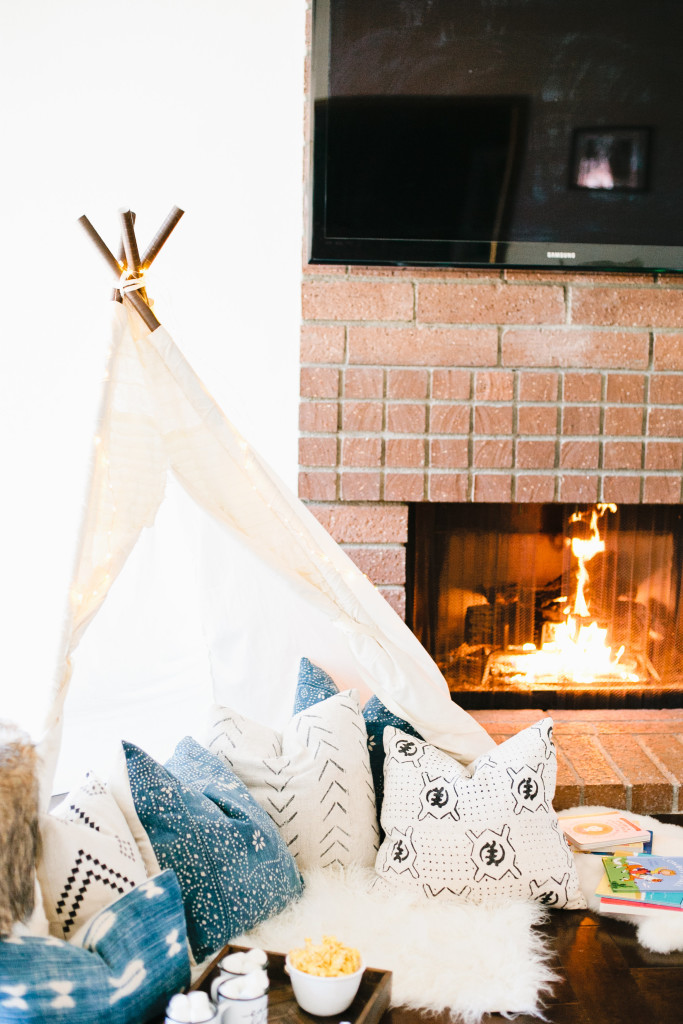 The fire is everything right??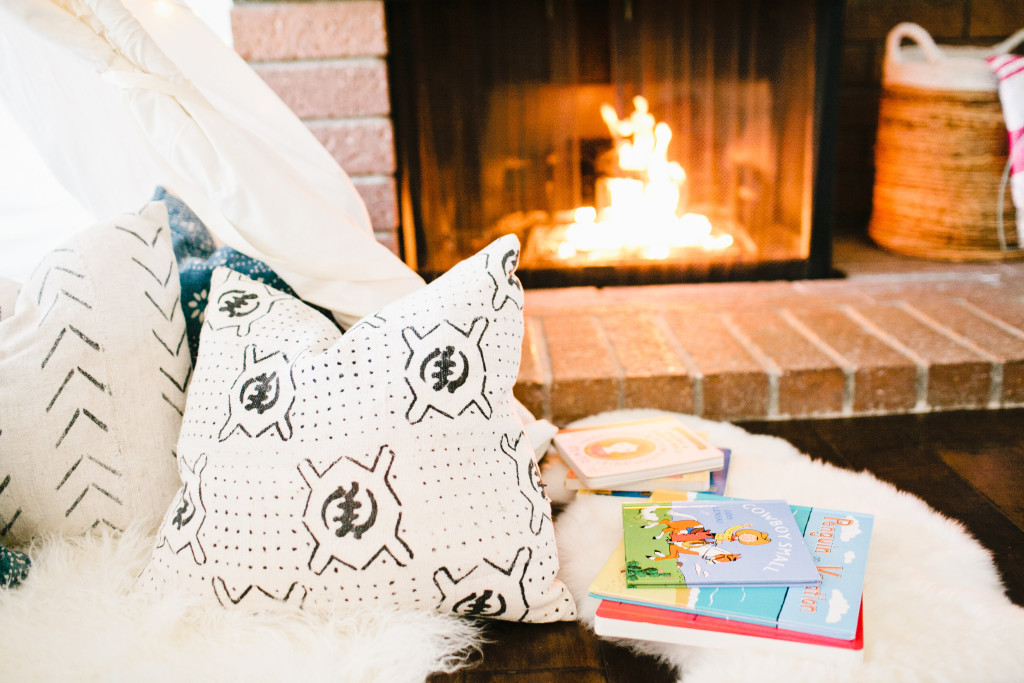 And we can't forget about the snacks…Set up your tray with some kiddo friendly  popcorn, cookies and hot cocoa with the jumbo marshmallows!!
The little's can't resist them…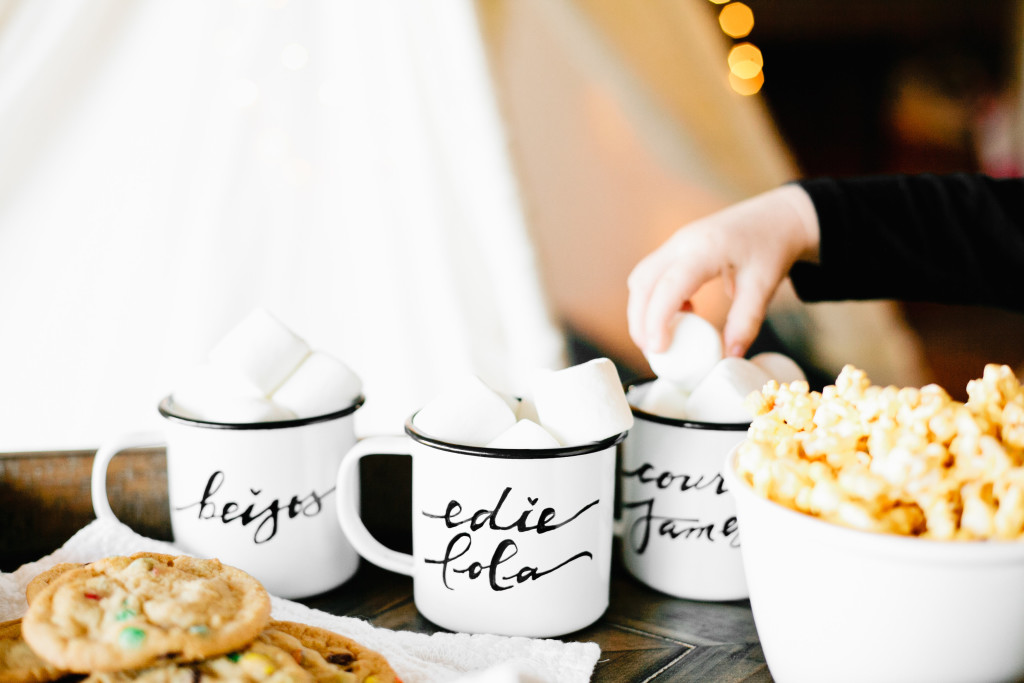 How fun are these enamelware mugs that we DIY'ed for our play date??  Tomorrow we'll show you how to make your own!!  So perfect for the ones in your house to have their own and perfect for gifting to others.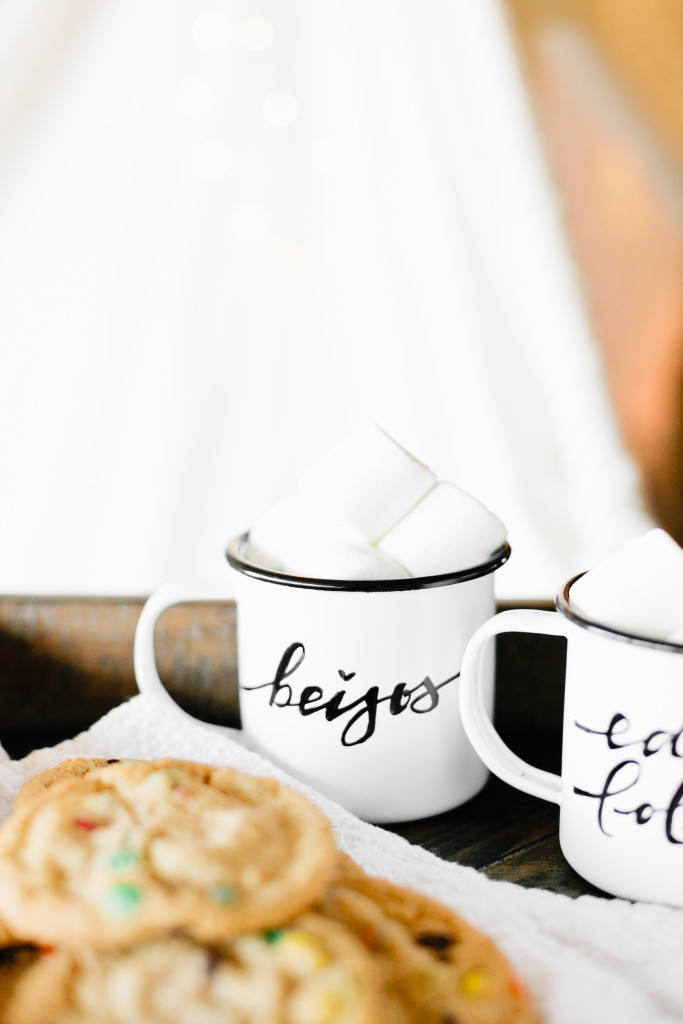 Let's bring out the kiddos!!  When they saw this little fort made especially for them, their faces were expressed like it was Christmas morning!  They ran toward it with excitement, and they were ready for a couple hours of play and snacks.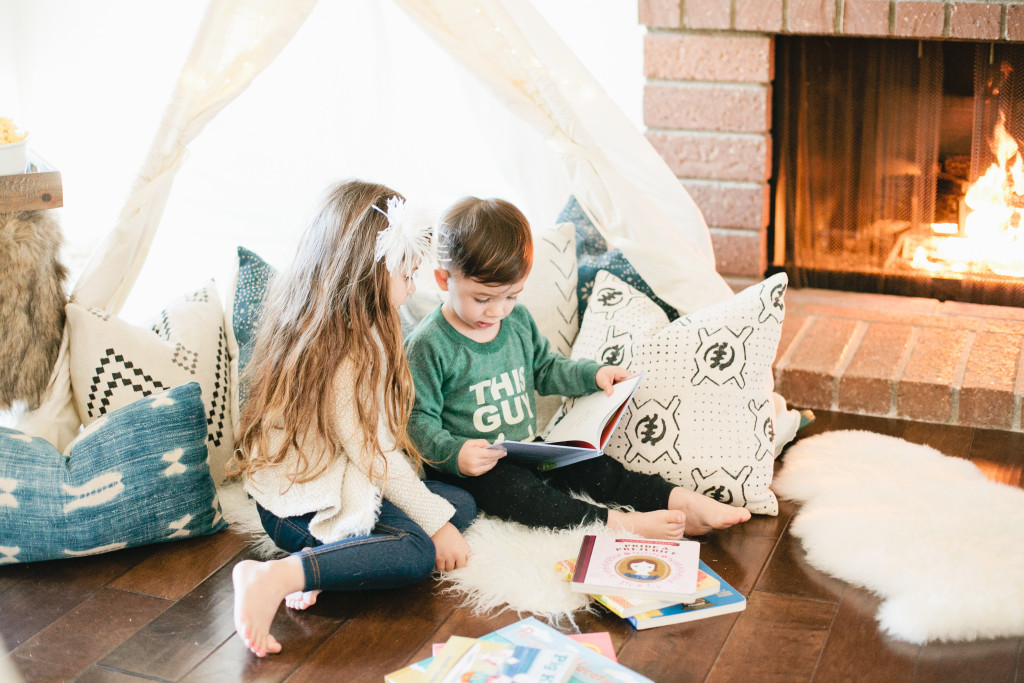 Court starts reading to Edie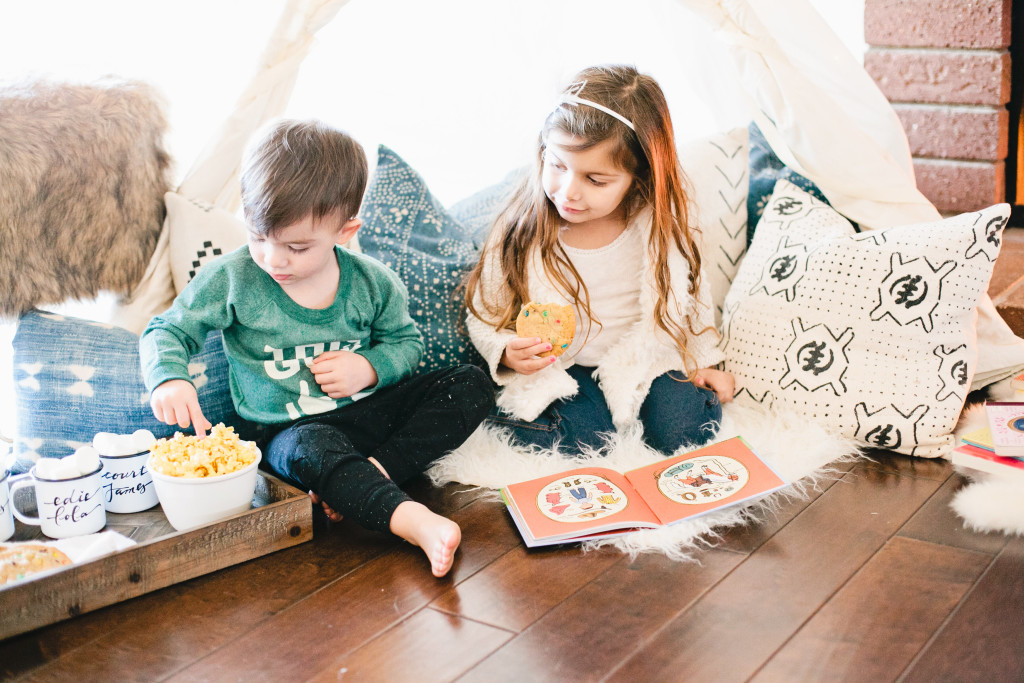 and snacking  of course!
We can't forget about Baby Isla, since she can sit up now!!  What a big girl!!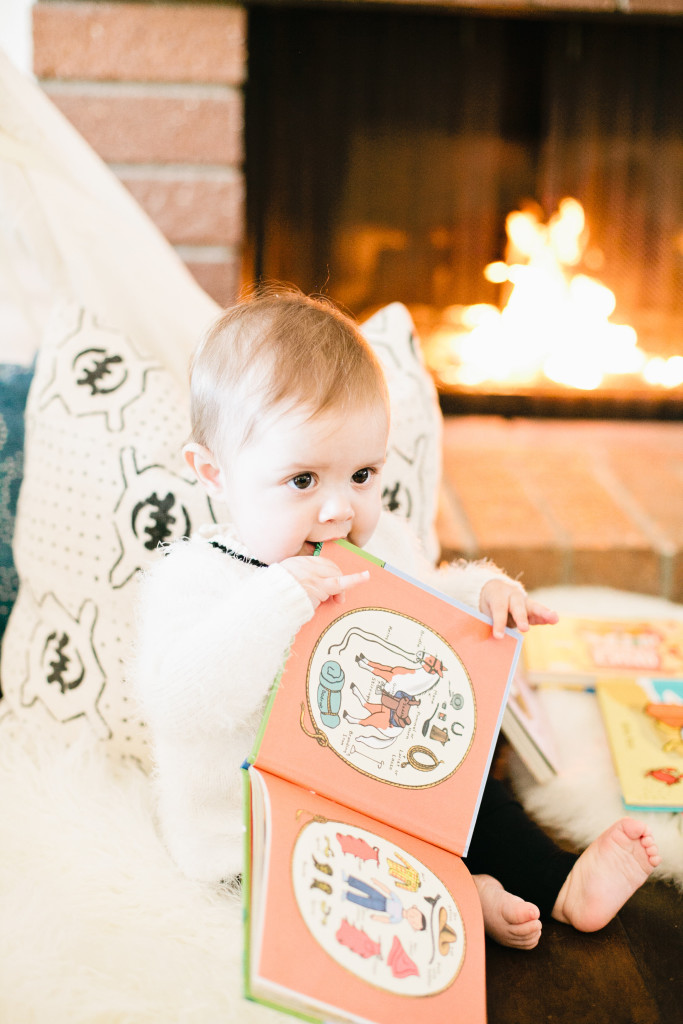 Let's get a little wild right??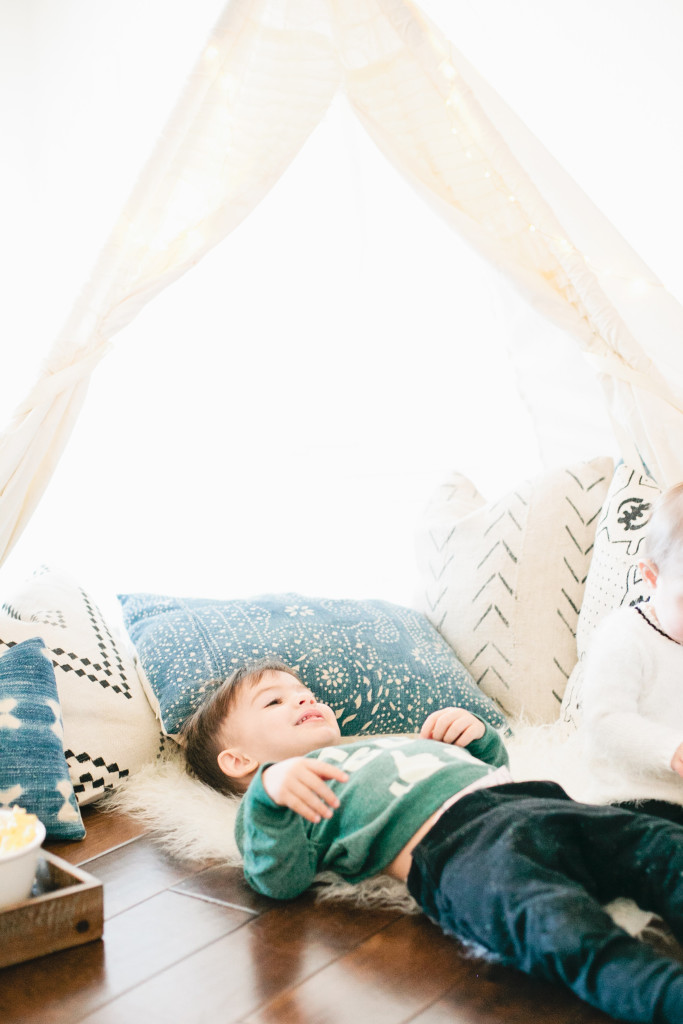 Court wants to pillow fight!!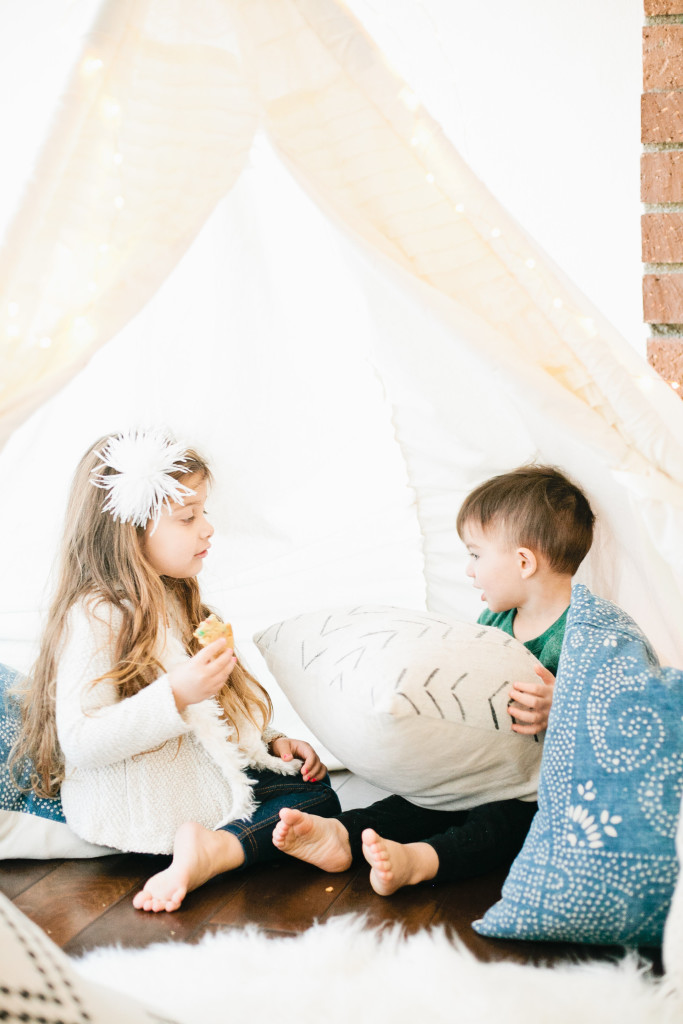 This smile gets me every time!! His cozy sweatshirt is so fitting.
The coziness and cuddles are everything.  Dress them in soft comfy clothes, warm up the house and bring in the aromas of the hot cocoa and popcorn and you've achieved success!!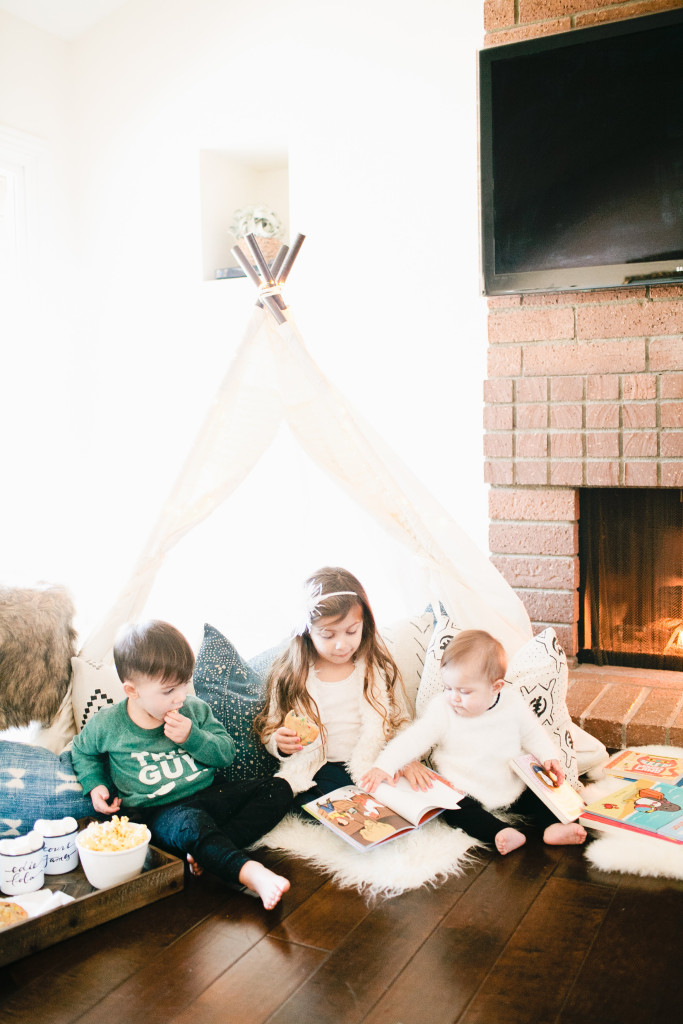 We hope we've inspired some coziness for your littles when they are unable to play outside because of the rain or super chili weather.   Stay tuned for more this week when we continue our cozy essentials!
All photos by the lovely Megan Welker
All clothing provided by Hatched Baby
Xx Leah