This week we are talking about how to stay cozy this winter, and yesterday we posted on how to stay cozy with our littles. We featured some personalized enamelware mugs that we'd love to share with you.  We a little obsessed with enamelware right now, because it's fun, rustic and you can personalize it for gifting or just for fun.  Here's  a peek at the finished product…
It's really the easiest thing, and when you think about all the fun things you can write on a coffee cup….really the possibilities are endless.  You can create any theme you want for any holiday coming up, great for mom's, dad's, grandparents, teachers and even bff's!  For our cozy play date, we just personalized them with our kiddos names and here are the steps to do it…
Step One…You need a blank enamelware mug, a good old trusty sharpie, and some tape.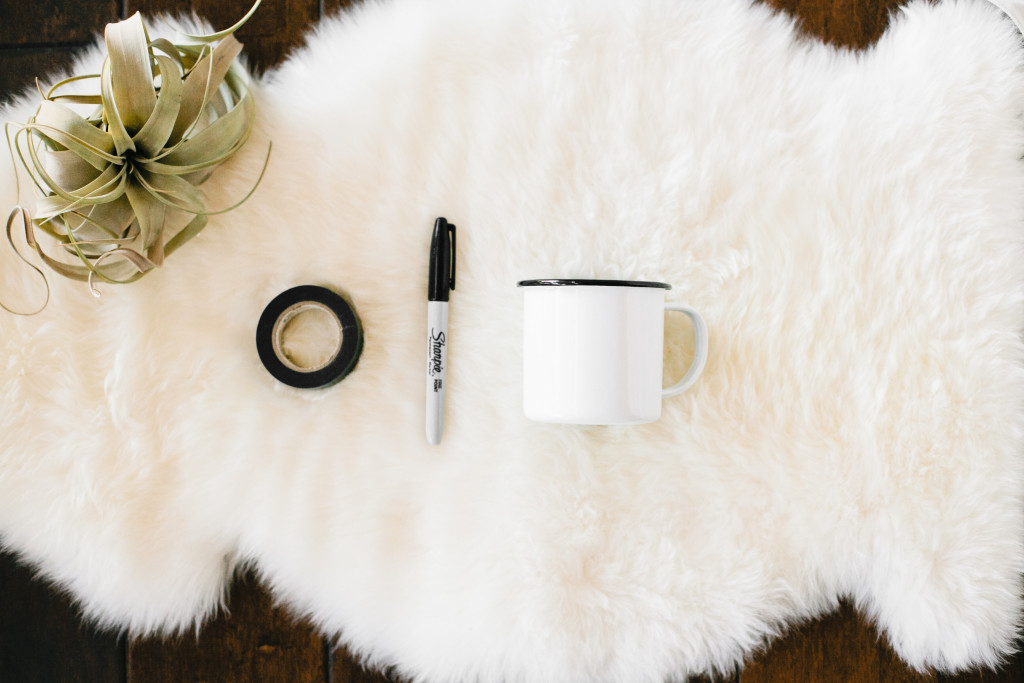 Step Two…practice your designs or words on a piece of paper before you actually right on the mug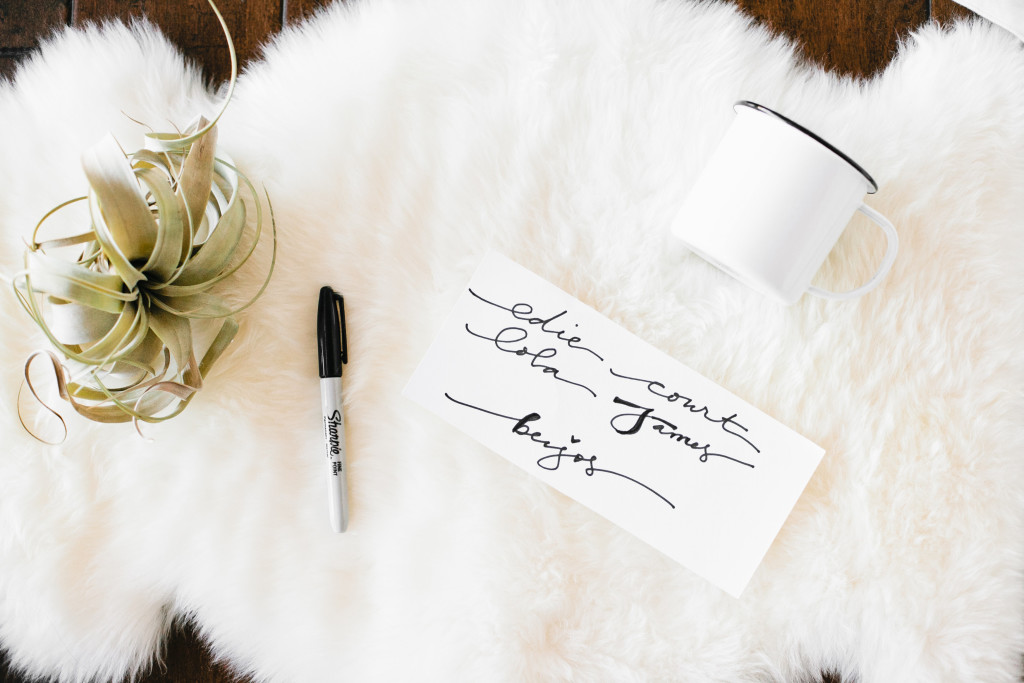 Step Three…tape a blank piece of paper to your mug and practice writing on a curved surface.  This really helps you get an idea of how it will turn out because curved surfaces aren't the easiest to conquer.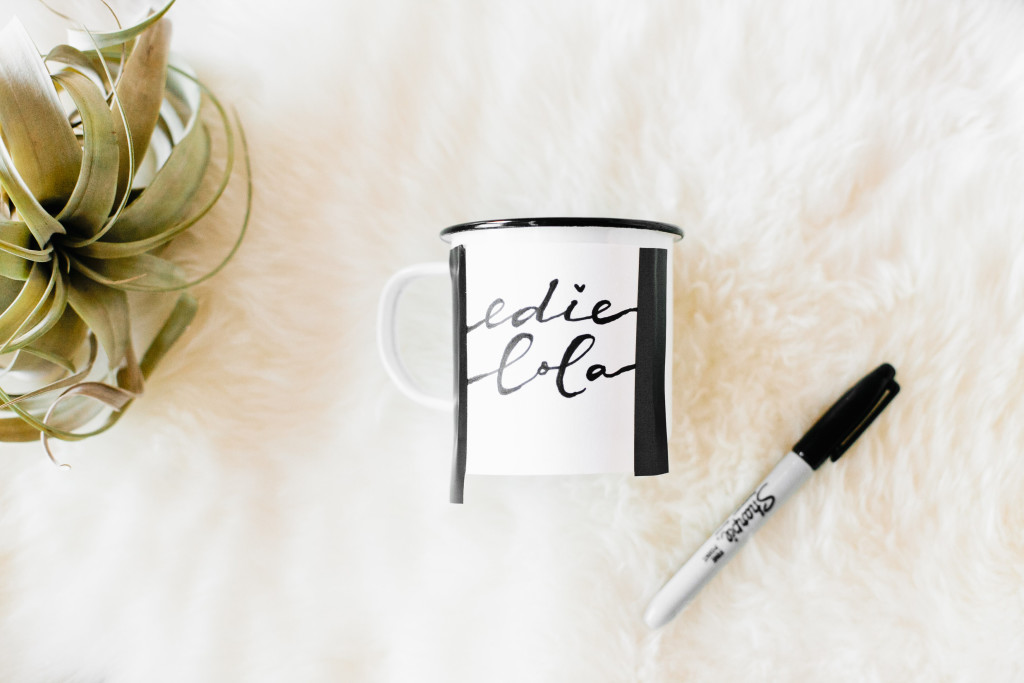 Step Four…you are ready to write on your mug.  Write it like normal and then go over it thickening up some parts and perfecting some curves until it's just how you want it.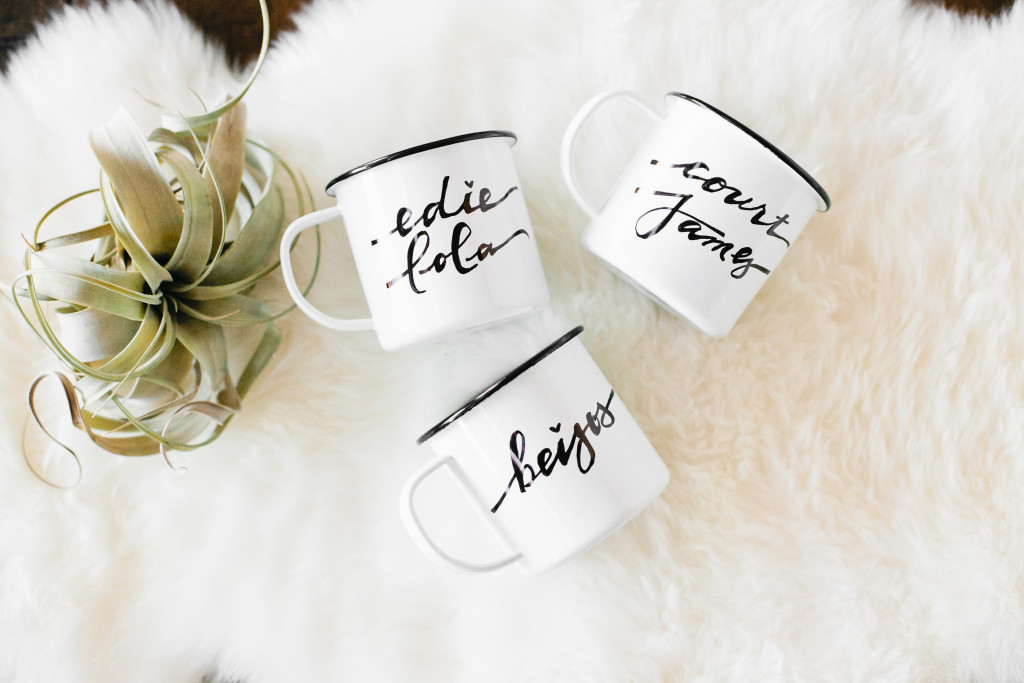 Voila! you have a perfect little personalized mug that you can call your own and or gift to someone that will LOVE the thought you put into this small little token.
Smart tip:  Let the mug sit for a couple of days without washing to let the marker settle into the mug.  If you wash it after a day, some of it may start to fade.
Photos by Megan Welker 
Enamelware mugs purchased on Amazon here
Stay cozy friends,
Leah