We've been talking a lot about beauty this week on the blog… It's something we are all trying to improve on this year, taking the time to really take care of ourselves and treat ourselves at the same time!  I had heard about Facialworks from my amazing nanny, Renee…  She had really loved it and thought I would too, she was right!  Like Abby said yesterday, my skin ain't what it used to be…  And especially after barely getting any sleep the past 21 months, thanks to my bundle of joy, it could really use some help!  Someone once said to me that they didn't understand why people would spend so much on their nails every month with mani/pedis but not on their skin, and it's just so true!
My nanny had mentioned that she had gone with her girlfriends and loved the social aspect of it all, which really sparked my interest… What better than to treat yourself, take care of your skin and hang out with your favorite gals?!  Sounds like the perfect time to me!
I brought along Leah and our gal Megan Welker to check it out, and we all left pretty obsessed!  Lucky us, we got all the info from Madisen of Facialworks to pass along to you!  Check it out and make sure you read to the end to see how you can win a fun facial for you and your favorite friend!!
Photos by Megan Welker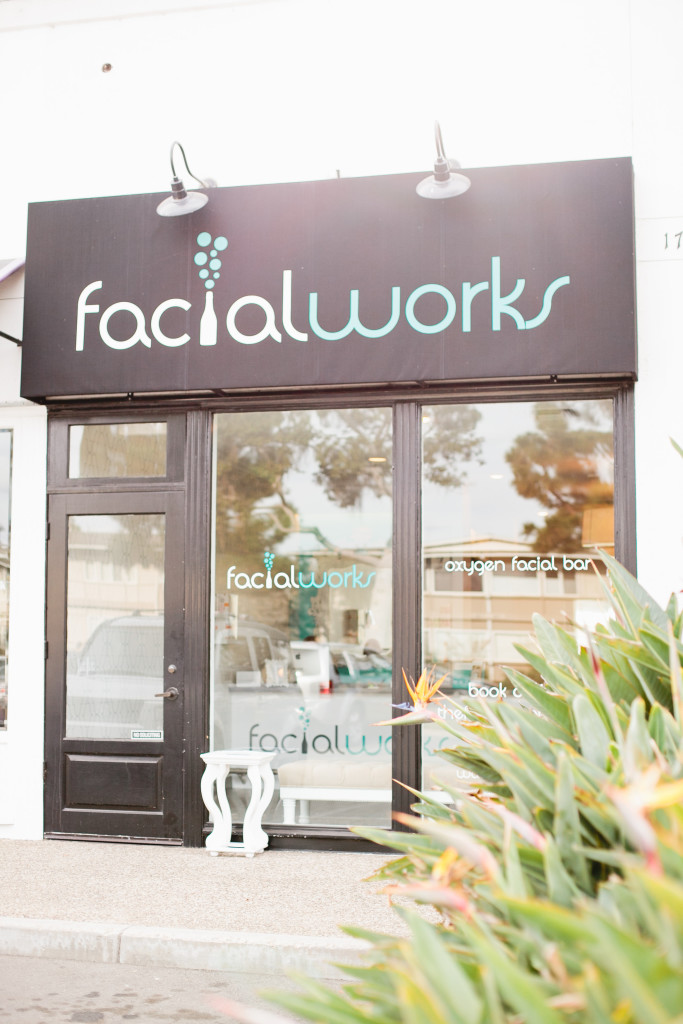 Tell us a bit about your business…
We launched Facialworks in 2013 because we saw a need for a quick, affordable service with no downtime that actually delivered results.  We've since expanded to offer more traditional private room treatments, but kept our results and value oriented approach.
Our philosophy is that skincare should be simple and fun.  Too often, skincare treatments are painful, boring or not appropriate for the client.  Our idea with Facialworks is to take the best of what's out there in skincare and package it in a luxury experience that's also affordable.  We also carry a full product line which we've designed to be simple and affordable as well.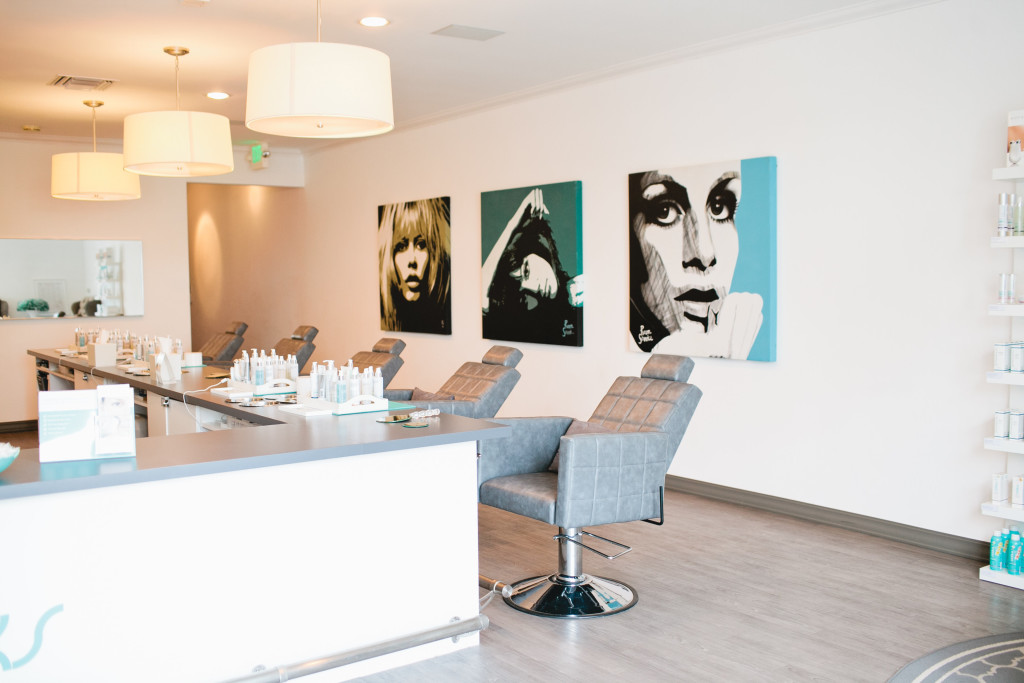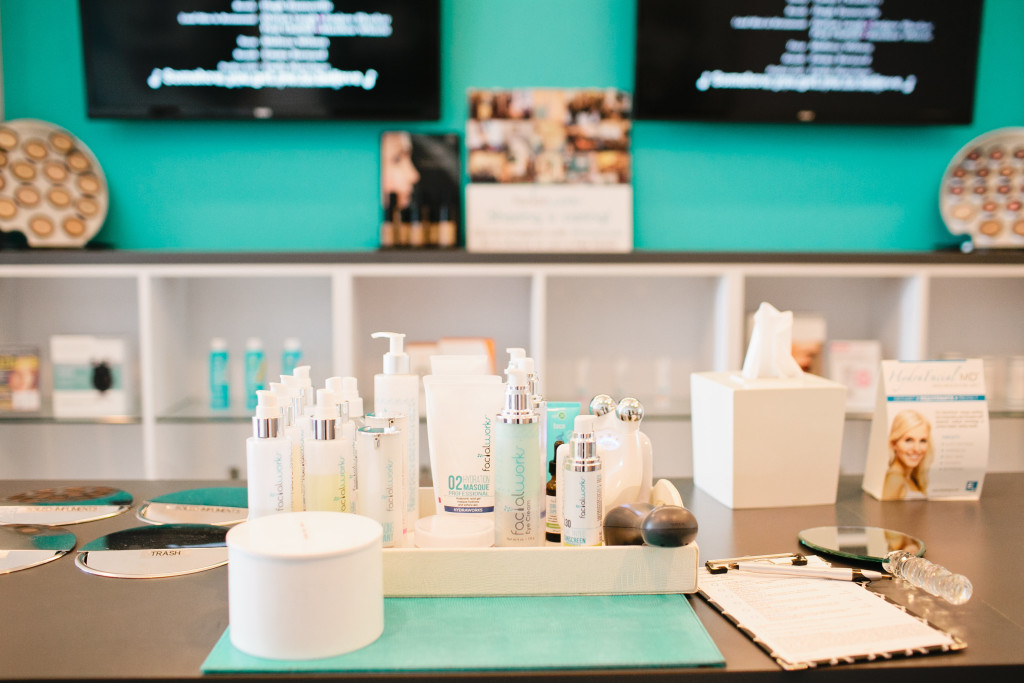 How did the concept of a facial bar come about?
We got the idea while we were talking to clients at our previous business, Skintologist.   Many of our clients wanted to book with friends but they would have to be in separate rooms, which really wasn't spending time with that person.  We realized there was no place where a few friends, a mother/daughter, bridal party, etc. could go and get facials at the same time while sitting next to each other.  We've already seen that our clients who come in groups have such a blast!  Groups are definitely our favorite.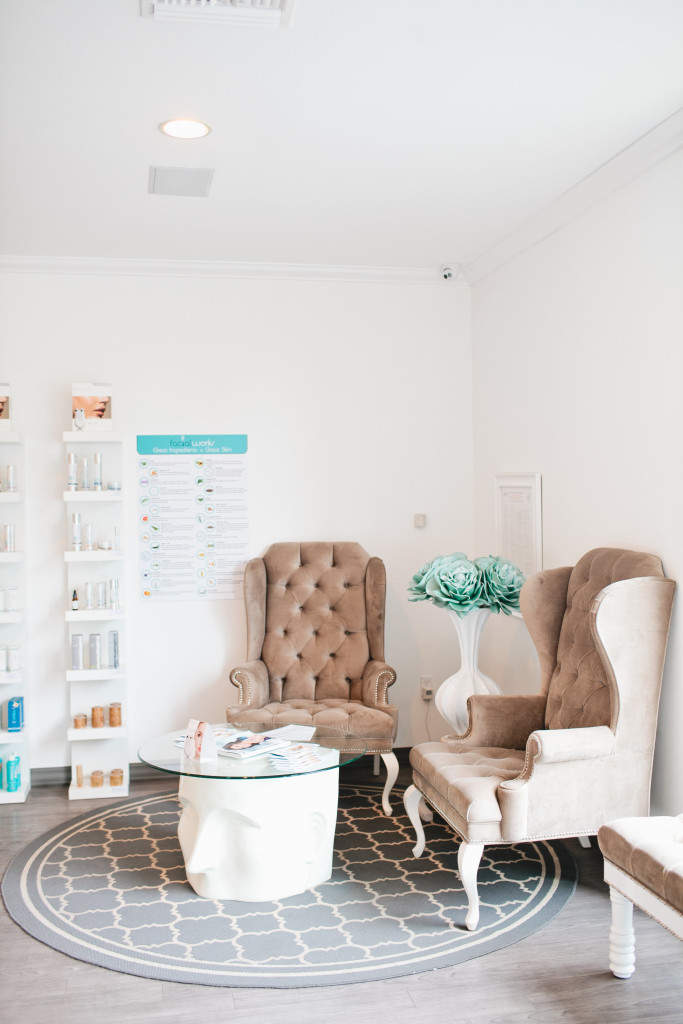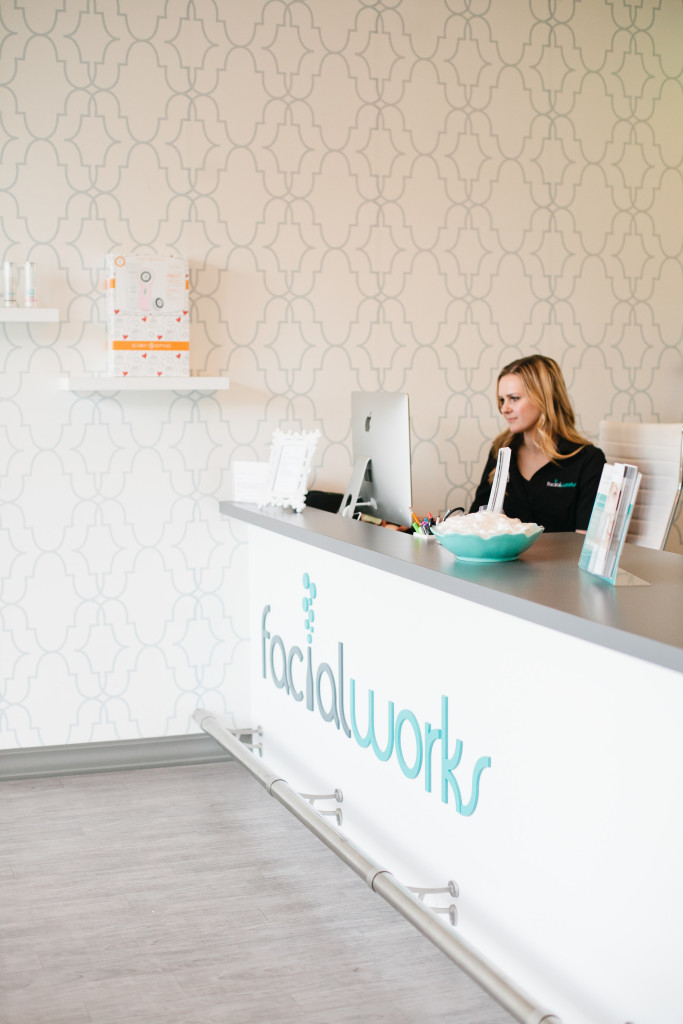 What is the process from when you walk in the door till you leave?
Our customers are first seated in our reception area and offered their choice of beverage (mimosas are a favorite).  Their skinSTYLIST will then seat them at our bar  and talk with them about their skin and what concerns they may have.  Based on that conversation, we choose from a selection of facials designed to address specific skin concerns.  The treatment takes place at the bar (the chairs recline) and lasts 40-50 minutes, depending on your treatment.  Every treatment starts with cleansing and includes our signature oxygen infusion.  The oxygen is cold and the serum we apply soaks in quickly so the feeling is very refreshing.  Depending on which treatment you are getting, we may do a masque, special exfoliator, or use our NuFace Facial Lift system to tone and tighten the muscles of the face.  We  always finish with eye cream, moisturizer and SPF and you are done!  Our treatments have no downtime so you are ready to head out looking fabulous!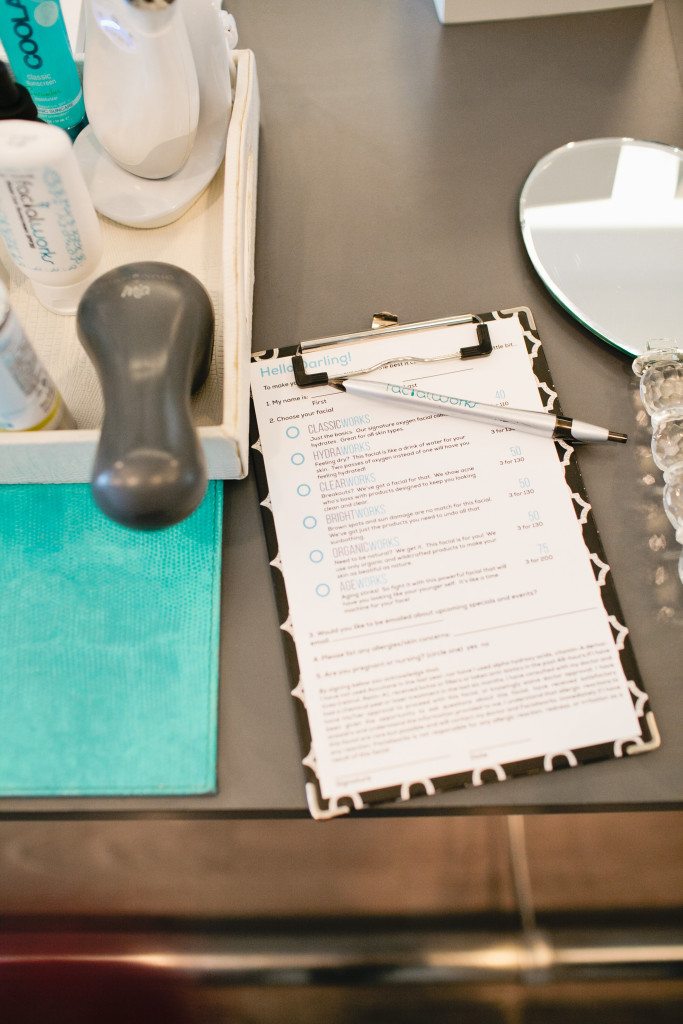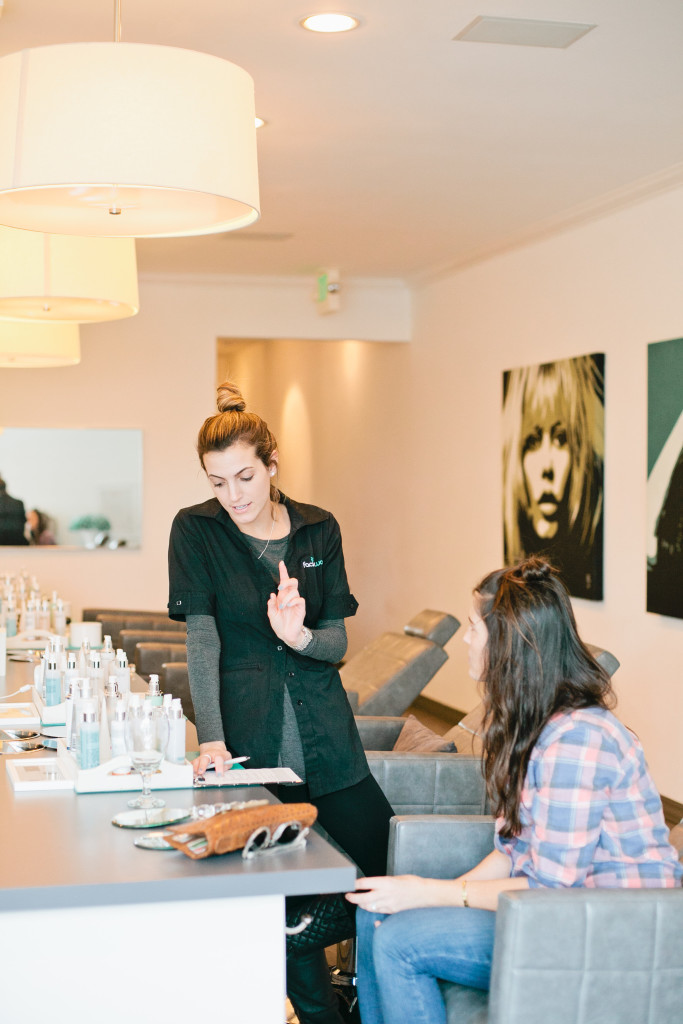 What are the benefits to getting facials and how often should you treat yourself to one?
Our treatments are designed to address specific skin concerns.  Acne?  No problem! Need a brightening facial?  We got that.  We rock at anti-aging so I highly recommend our Ageworks Facial.  The oxygen portion of the treatment is great for reducing inflammation, killing acne causing bacteria and restoring lost moisture and suppleness of the skin.  That's why we include it in all our treatments (except for the Organicworks – it's not 100% organic.)
We recommend doing a series of 3-6 treatments spaced one week apart when you first start, then move to a twice/month schedule.  Our oxygen facials are so gentle you could do them more if you wanted.  Our treatment room facials are more advanced and should not be done more than twice/month in most cases.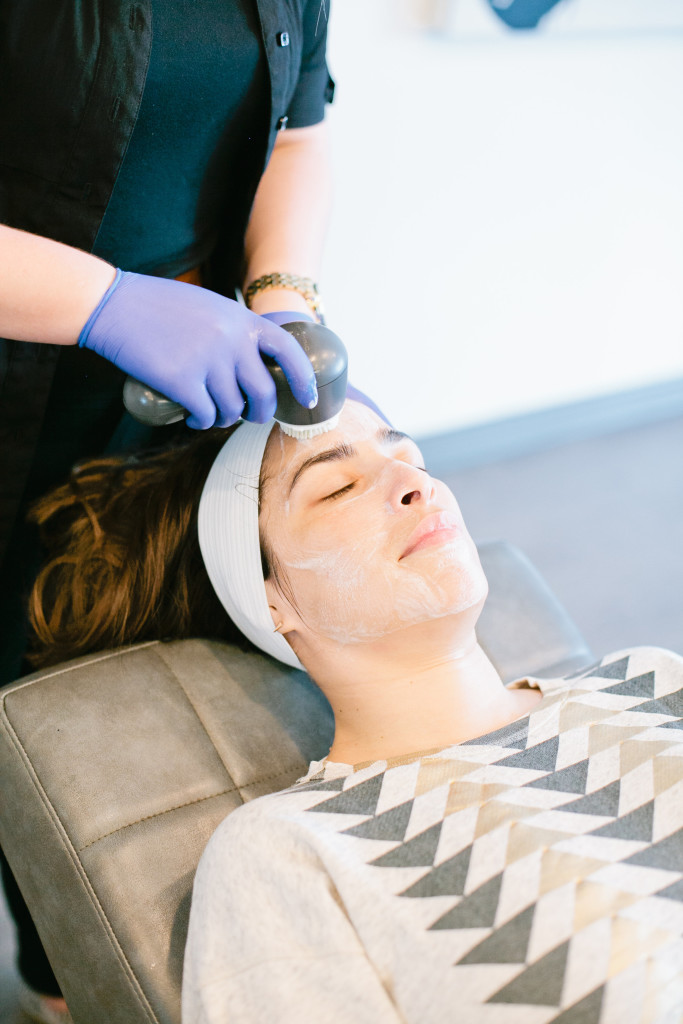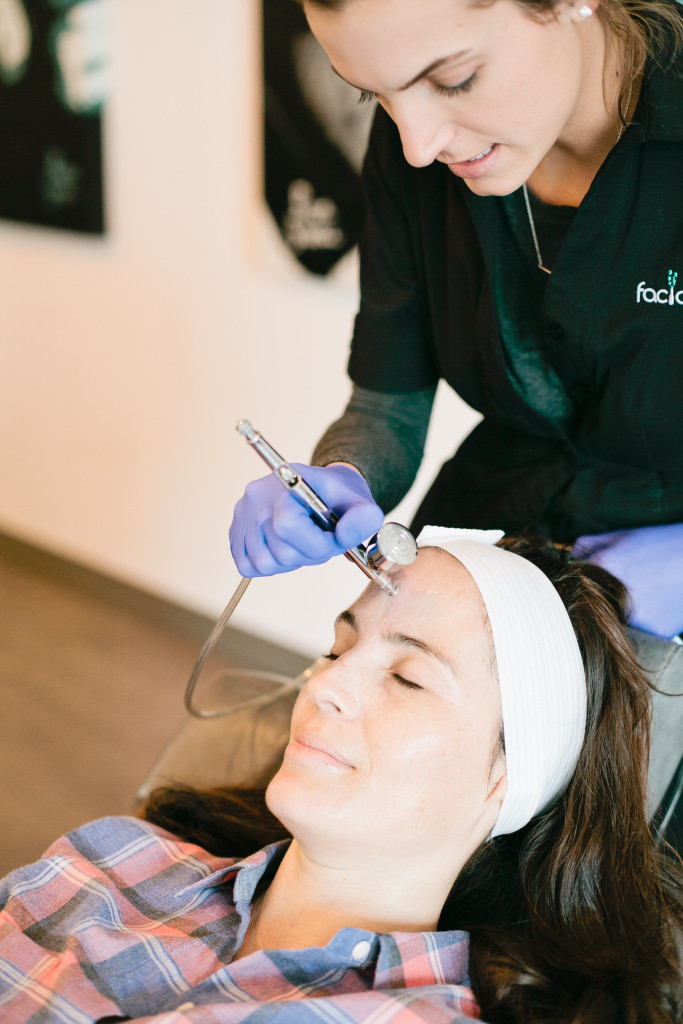 What is your most popular treatment and why?
The most popular facials at Facialworks are our treatment bar facials.  Clients love that they can come with their friends and sit as a group together.  The Hydraworks facial is definitely a favorite.  It includes cleanse, exfoliation, hydration masque with cooling globe application, a double infusion of oxygen and finishing touches.  It is hydrating, refreshing, has no downtime and the perfect facial for any time of year.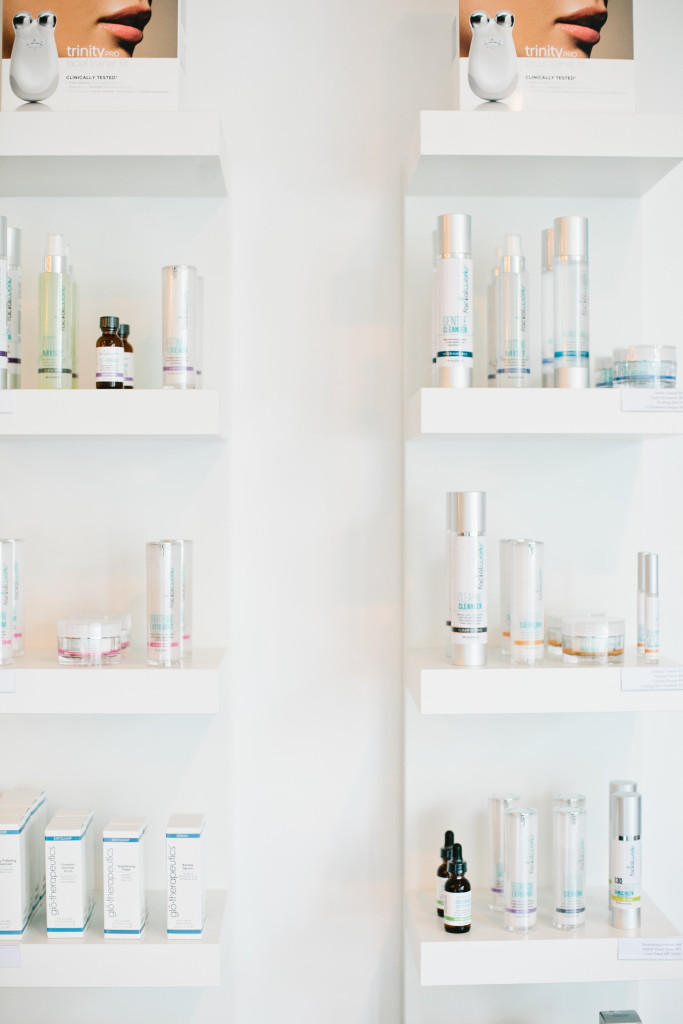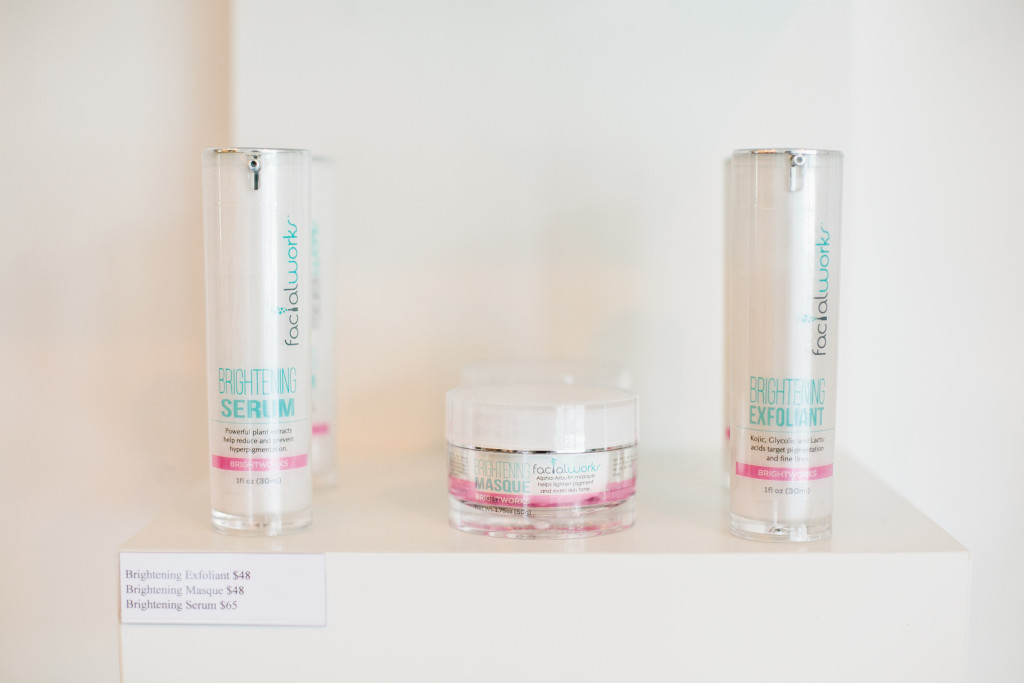 What are some of your favorite products that you carry and why?
We love our Facialworks product line!  We have formulated Facialworks products to fit with each individuals skin concern: hydration, acne, anti-aging, brightening, etc.  There is a little something for everyone to help target their skin concerns.  Personally a few of my favorites are CE+Ferulic and Retinol Cream in our Ageworks line or Brightening Exfoliant in our Brightworks line.  The first two are great for repairing damage and encouraging new cell growth. The Brightening Exfoliant helps get rid of those sun spots we all get in Southern California.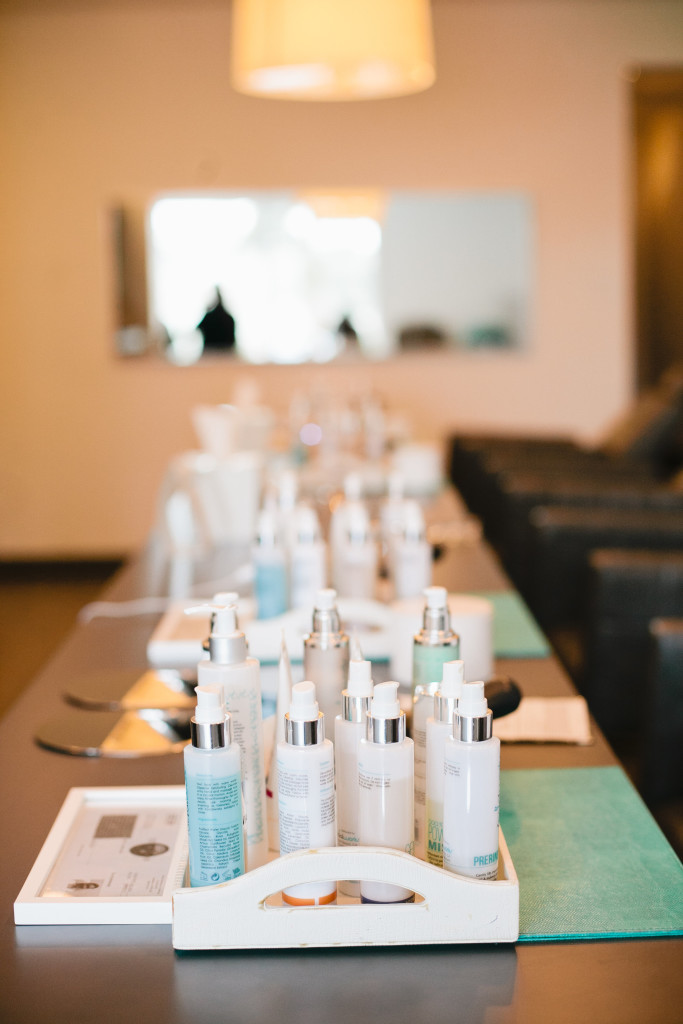 What is the best skin advice or tips you can give us?
Consistency.  Having an at home regimen as well as professional treatments will keep your skin at its best.  Come see us at Facialworks!
We really had the most amazing time and left feeling refreshed and planning our next trip back!
Now, we don't want you to all be too jealous of us, so we teamed up with Facialworks to give you the same amazing experience!!!  Head over to our Instagram, follow us and Facialworks and tag the friend you would bring along with you to get spoiled and you will each get a facial!!
Enjoy!!
xx
Jacquelyn