The 4th of July is this weekend, and this week we are getting ready for the festivities with crafts, outfits, tablescapes and food!! Every holiday we try and come up with something good to craft that is fun for us and the kiddos.  This holiday we had a lot of options to choose from, but we stopped when we saw these 4th of July inspired votive candles.  How cute to put on your table outside or lined on your patio.  We did the smallest mason jar we could find to get the votive effect, but you can use the medium or regular size.  Here is most of the stuff you will need for the craft.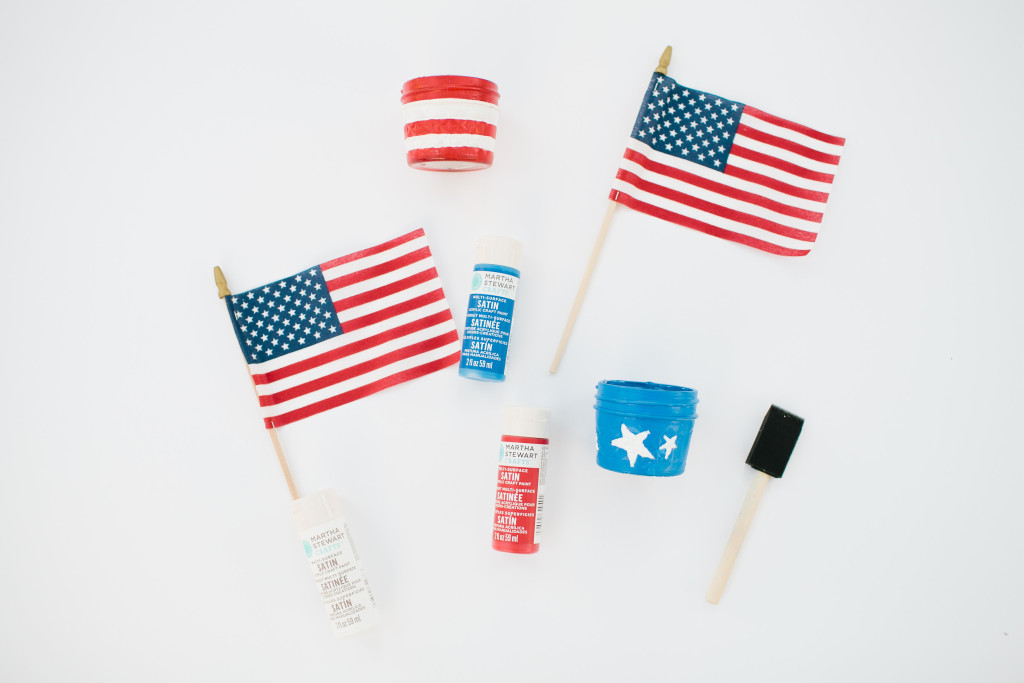 Mason Jars (any size)
Red, white and blue paint
Small paint sponge
Painters tape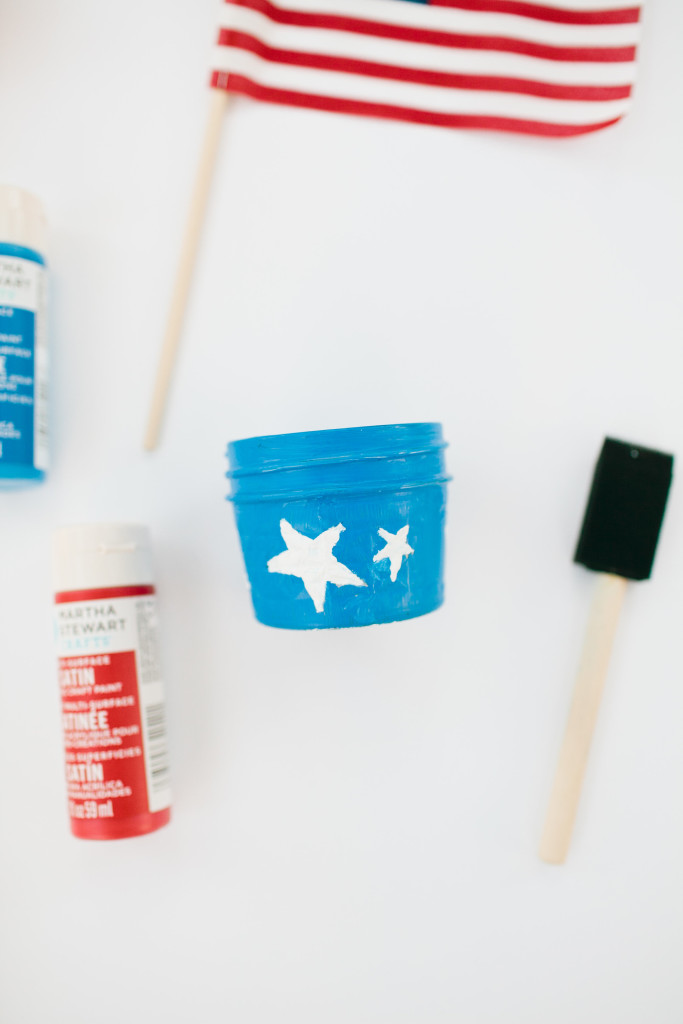 First we drew stars on painters tape and cut out the shapes for the blue votives.  Then painted the jar blue with the taped stars on.  Once the paint dried, we peeled off the taped starts and painted the shape white.  With the red and white stripe votive we lined the painters tape for each color.
This craft is super quick, fun and useful in your holiday decor!
Have a fun and safe 4th!!
Xo
Photos by Megan Welker