It's hard to believe my little Cruz is going to be 7 this summer and yet I still haven't shared his incredibly rad 6th birthday party from last year!!! International Surfing Day and the first day of Summer are this weekend so I thought it was the perfect time to share this one. There wasn't really a theme but it ended up being very Summer & surf-ish so we'll just go with it, haha! I used a few of his favorite colors and a fun black and white checkered print, lightning bolts, yin & yang signs, along with happy faces – because Cruz is one happy guy! Plus some funky flowers to add a pop! It was all things cool for my Cruzy and we had the best time celebrating!!! Check out all of my bestie Alison Bernier's beautiful photos and see this one on Inspired By This as well!!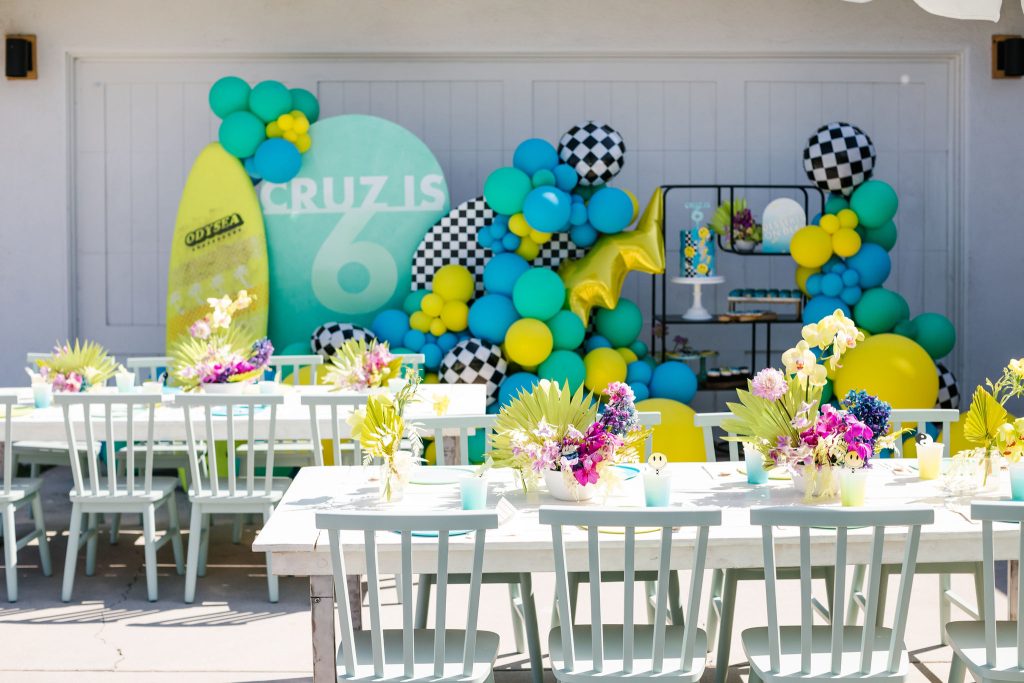 Guests were greeted by an awesome welcome sign by Pirouette Paper! The Pop Shop added her amazing balloons and I think we set the tone with coolness and the best colors ever!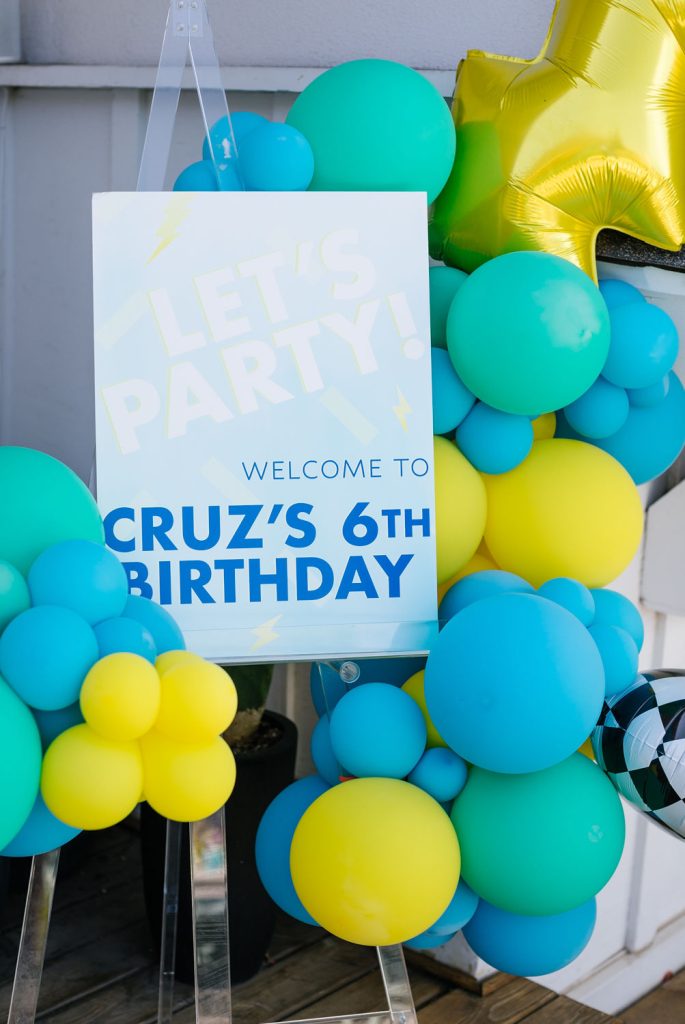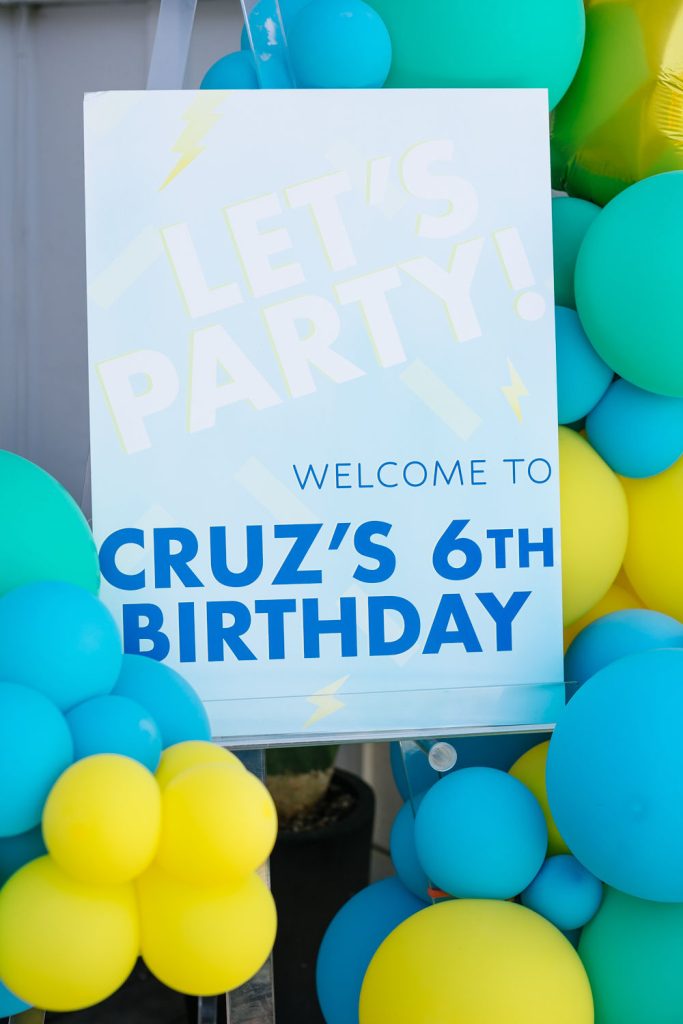 There's my cute little Party Animal birthday boy!!!!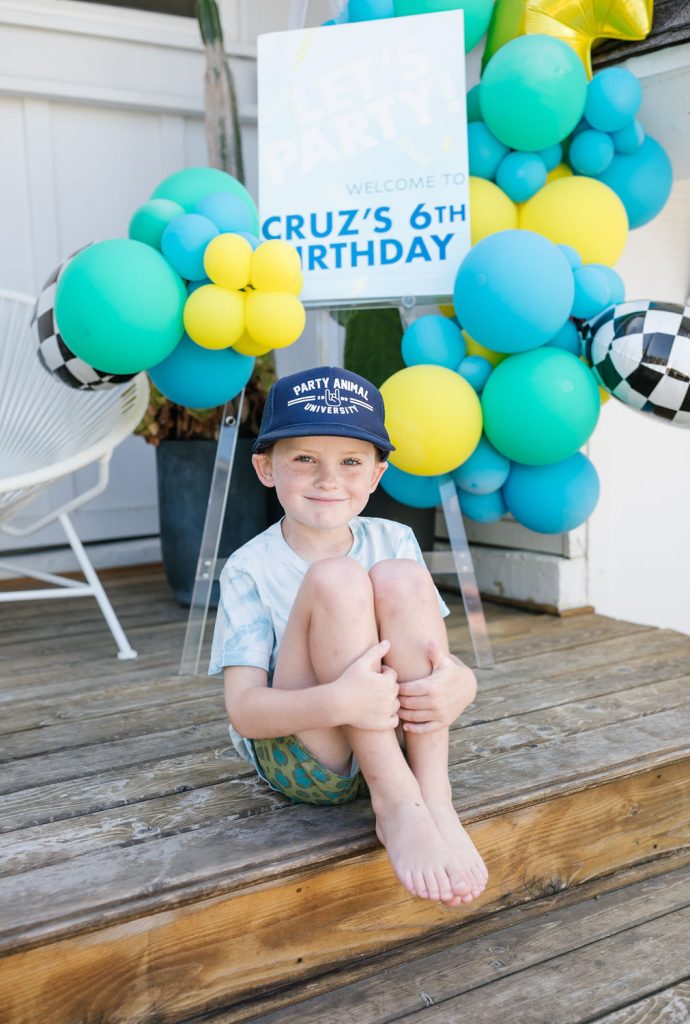 We set up in my front yard, which since Covid has become the main party spot! Plenty of room for our friends to run around and play and to set up these adorable tables. Sweet Salvage Rentals brought her cute kids tables and chairs and we decked them out with lots of color…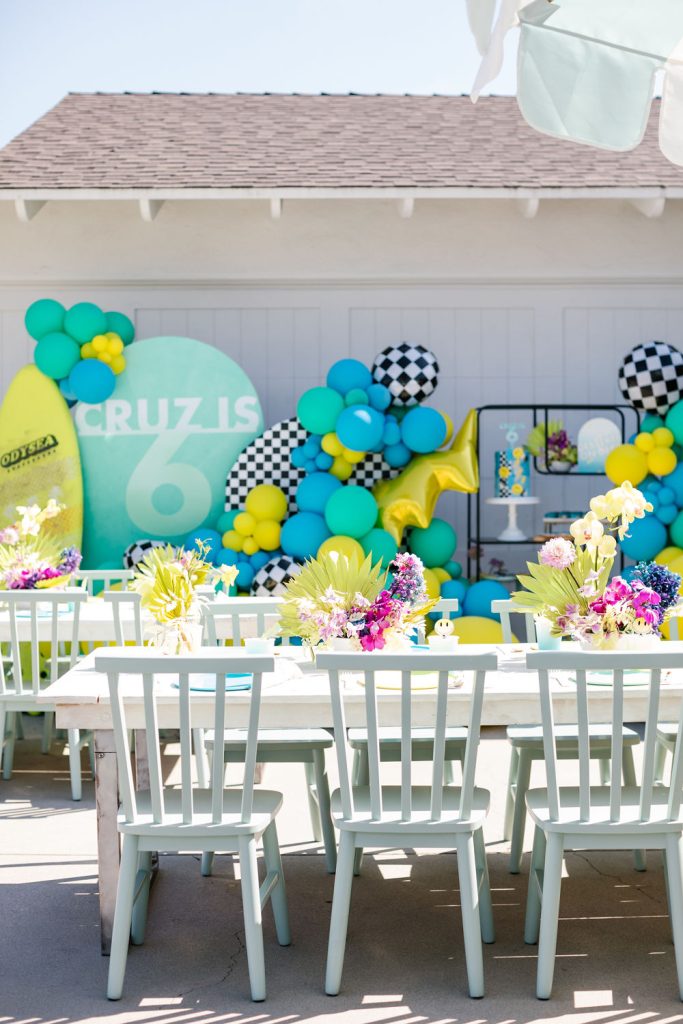 Bright turquoise, green, and chartreuse were my plate colors of choice, and I turned to Oh Happy Day to get them. I have always loved their modern plates and the simplicity of them. I added their checkerboard napkins, gradient cups, and bamboo flatware. The little details of place cards and the most amazing stir sticks were designed by Pirouette Paper and laser cut by Creative Amme. The best!!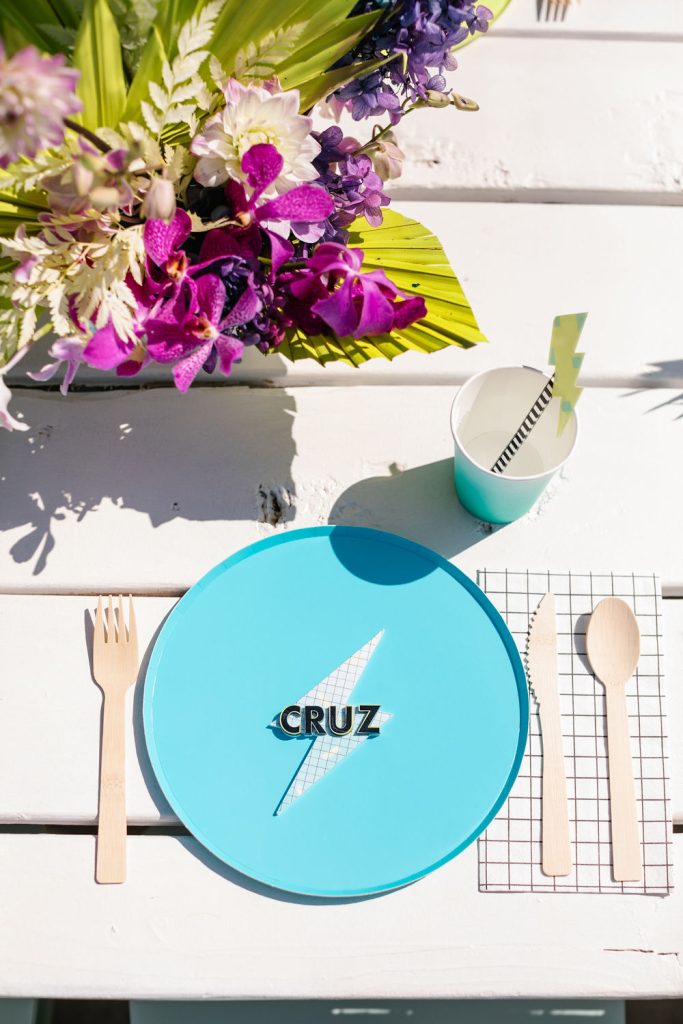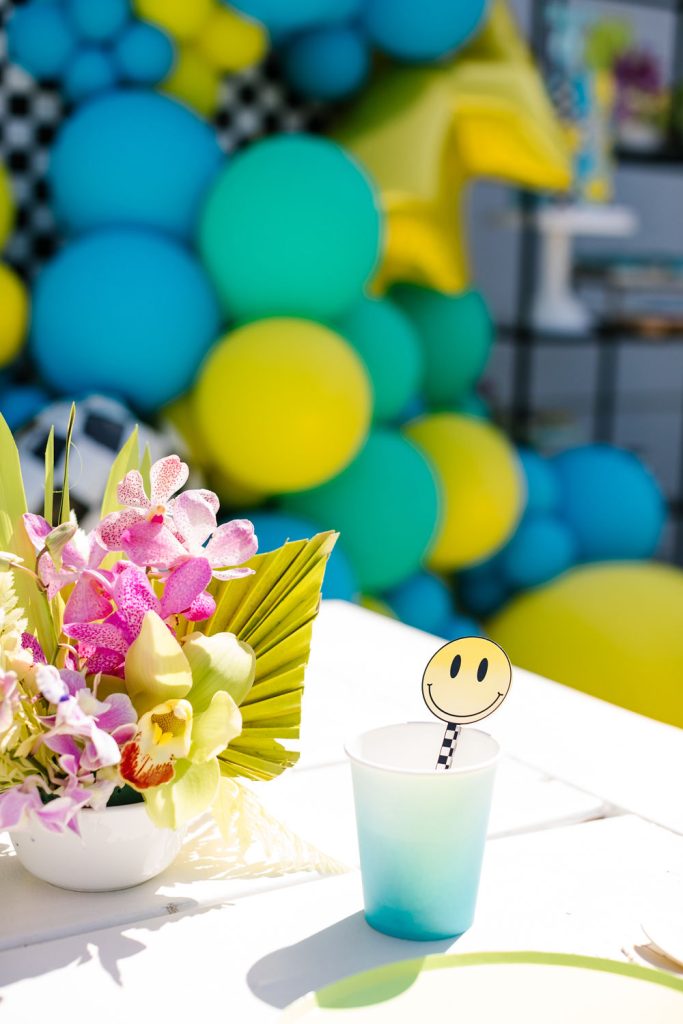 My dear friend Tanya from Earth & Grace did those incredible florals for the party – I wanted something funky and fun with neon pops of color and she delivered!!! We packed a punch wherever we could on this one!!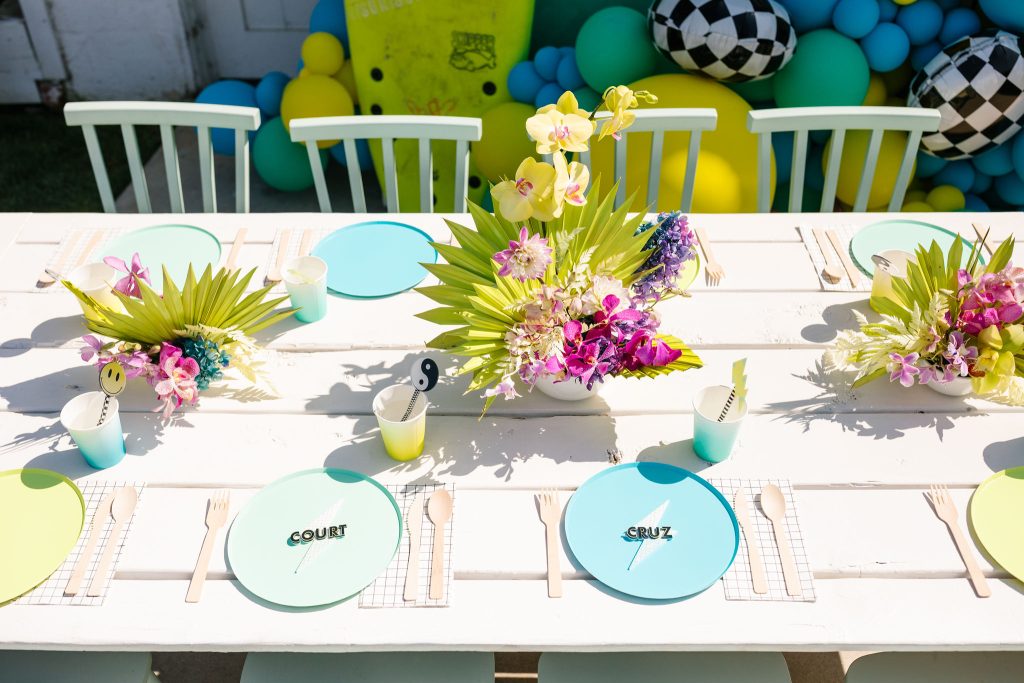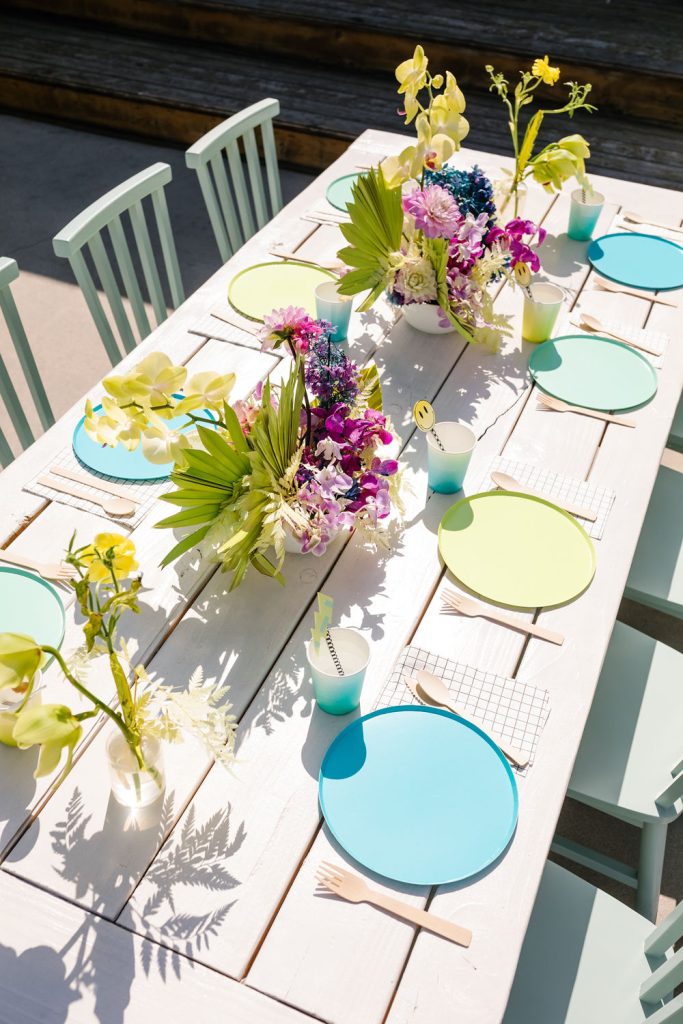 I can't get over these cute details from Pirouette Paper and Creative Amme, so freaking cute!!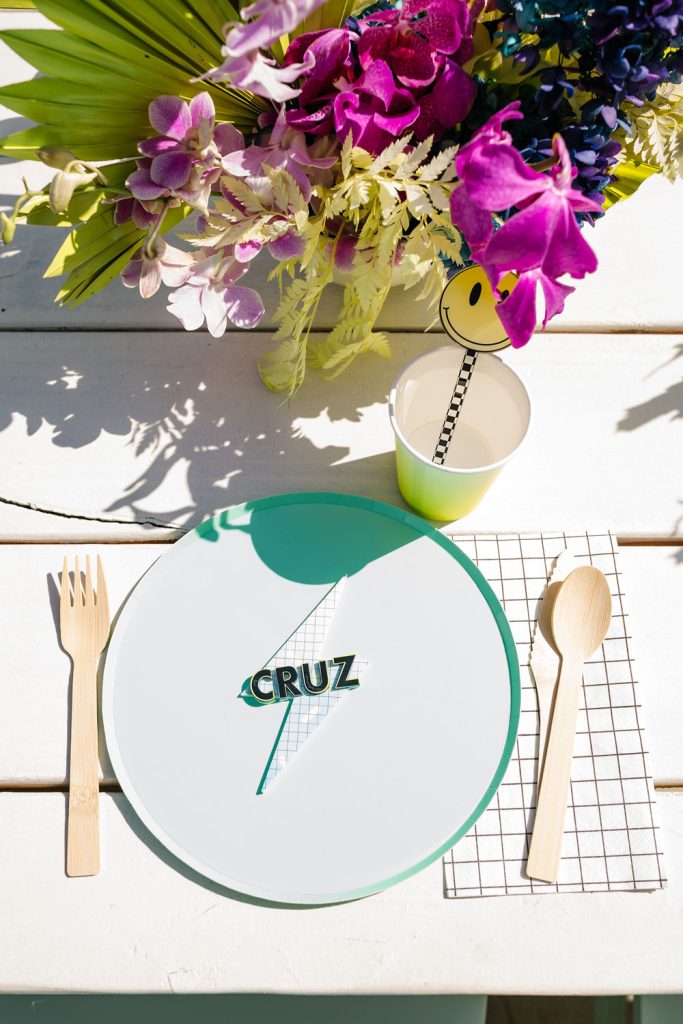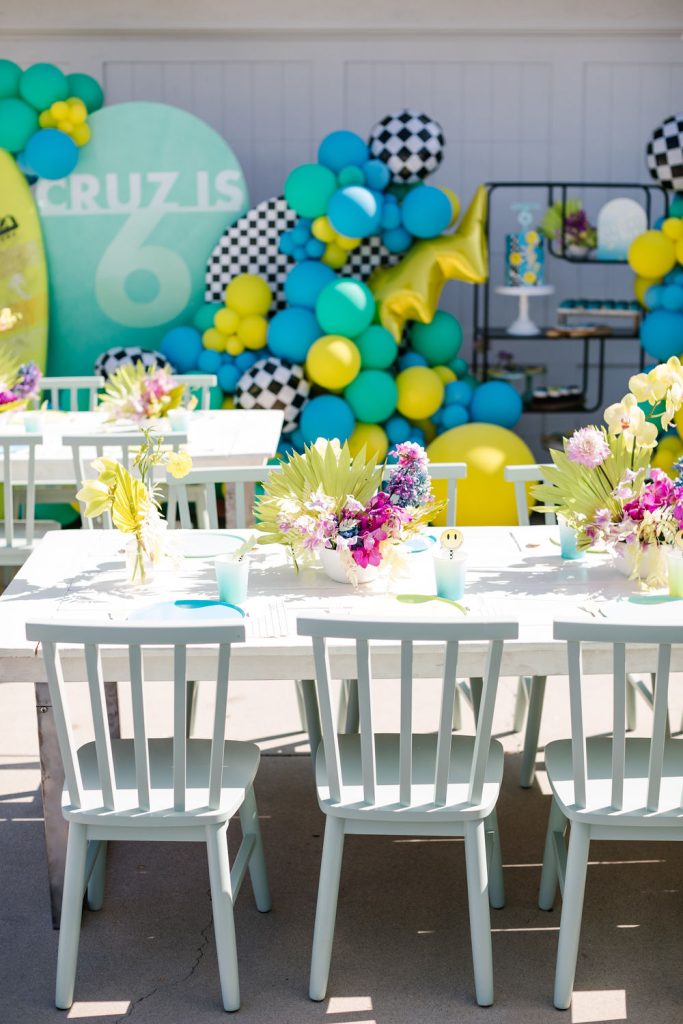 My cutie Cruz!!! I was so in loved with this backdrop from The Pop Shop – so many fun colors and patterns!! Pirouette Paper did the amazing vinyl for it as well and last minute I added in one of the many surfboards from our collection. The color was perfect and it completed that amazing backdrop!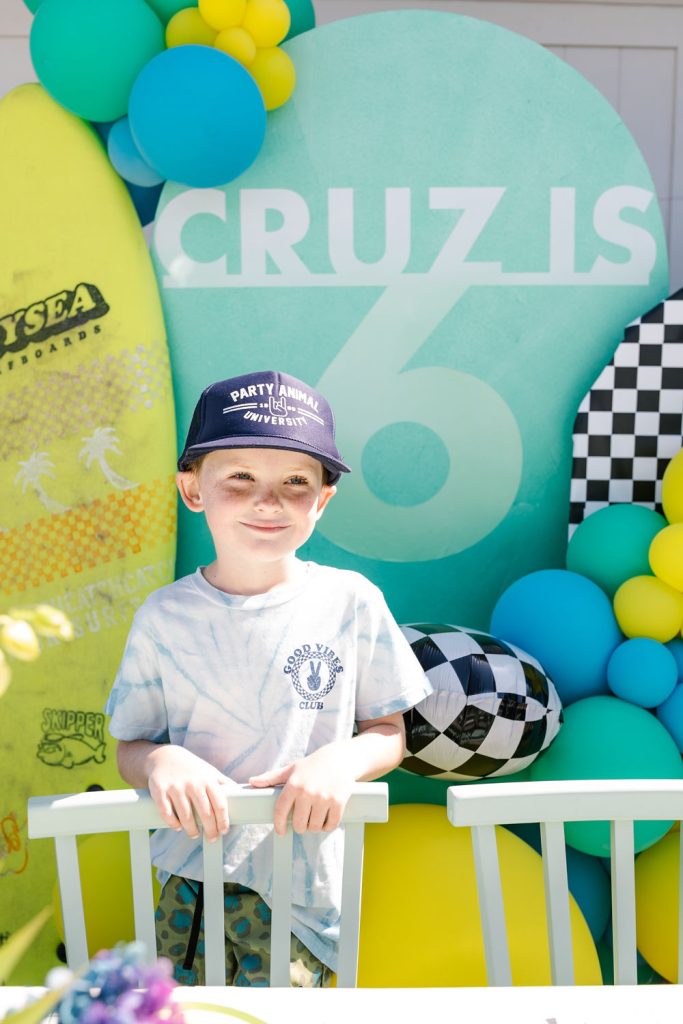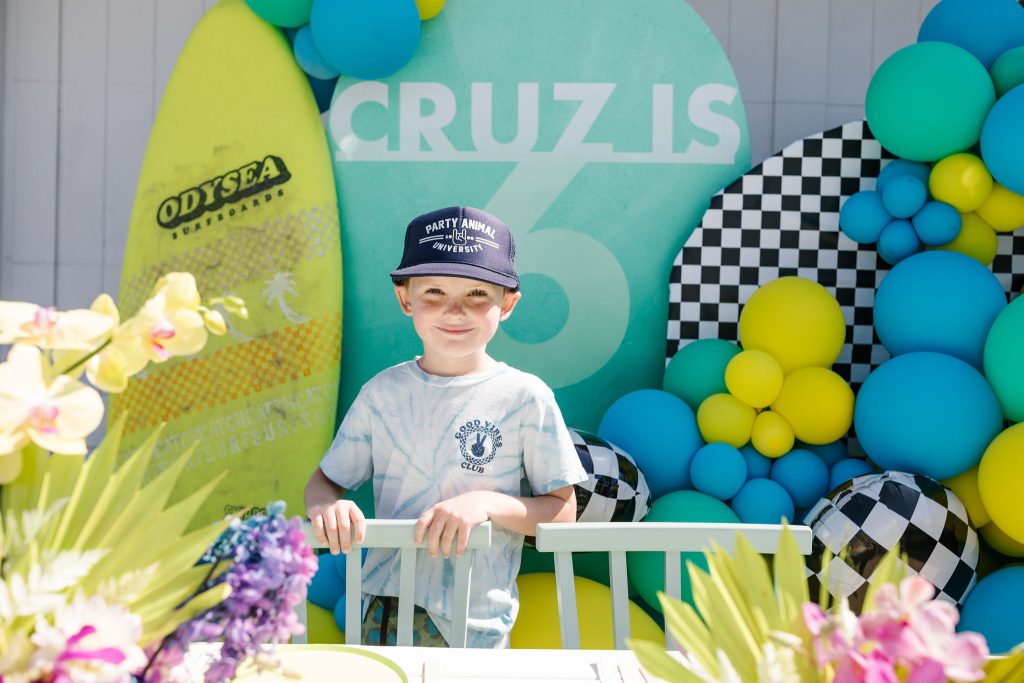 Turning 6 in style!!!!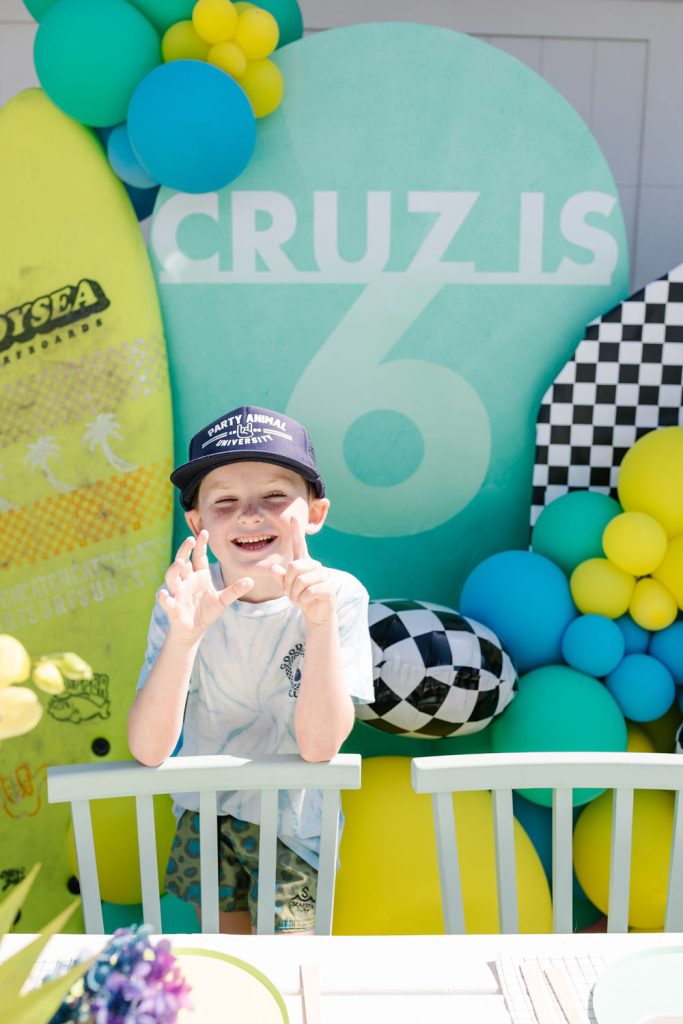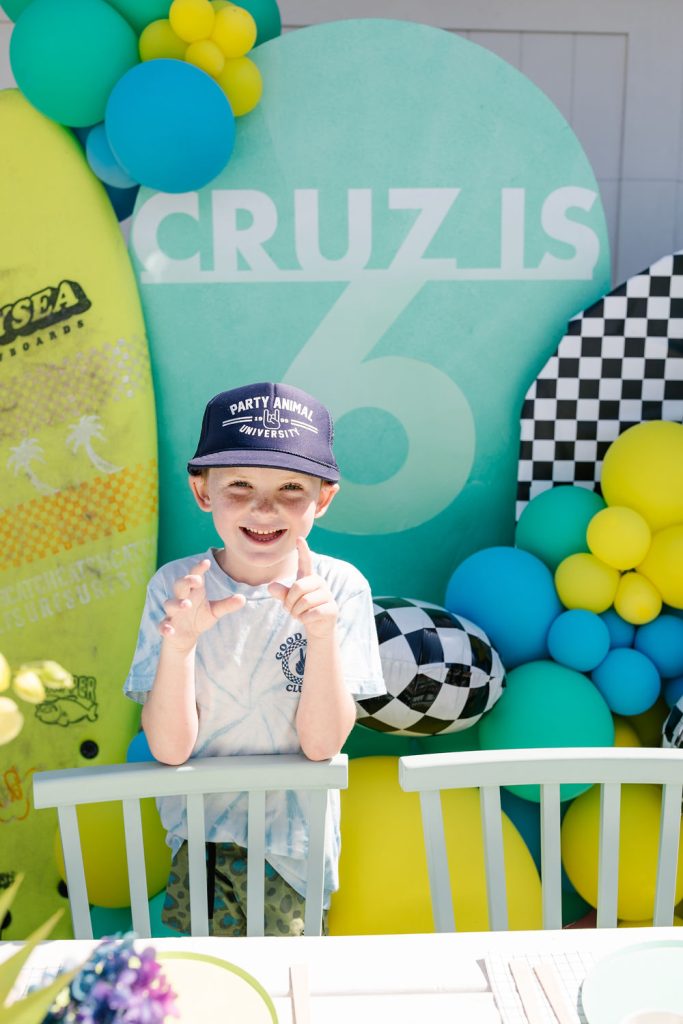 I love this little family of mine! We have so much fun at these parties, even though they are a lot of work they are always worth it!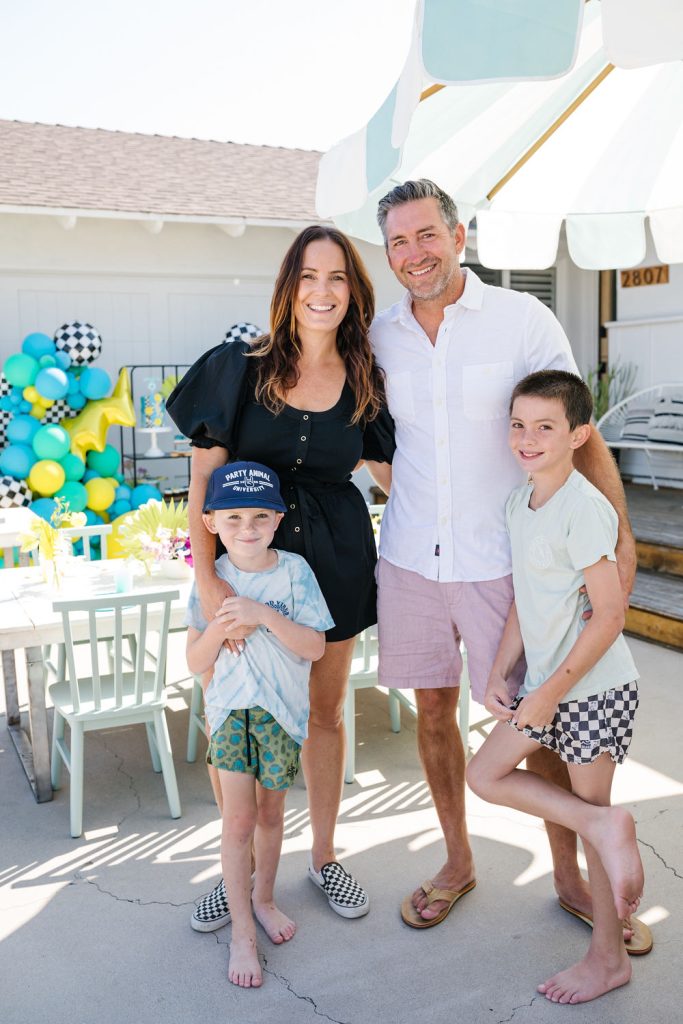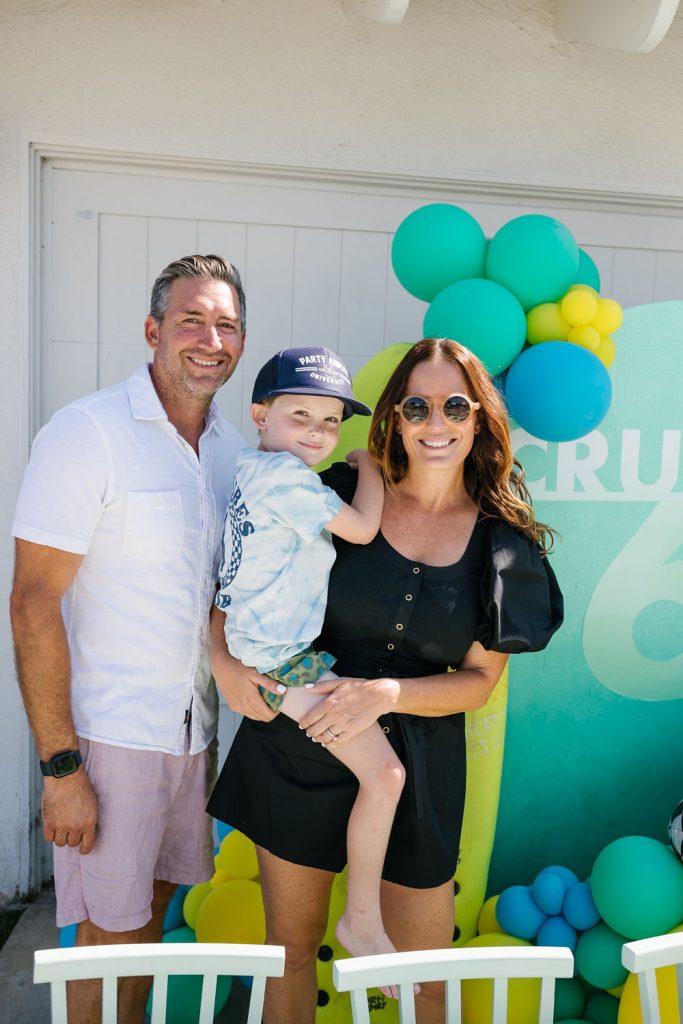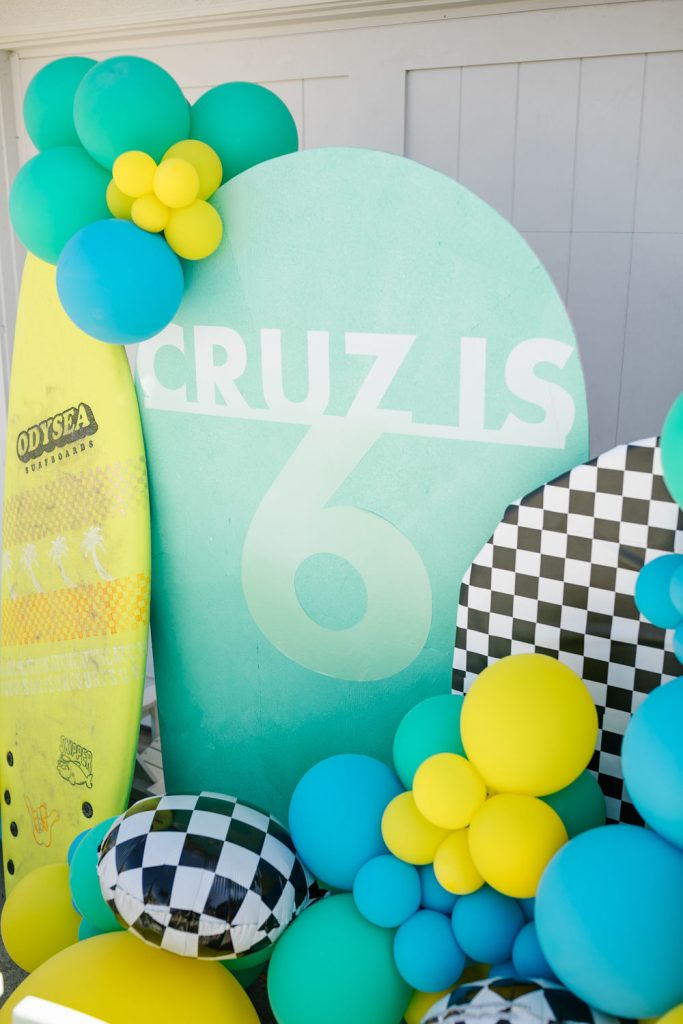 And of course the cutest brothers around! I may be a little biased ;)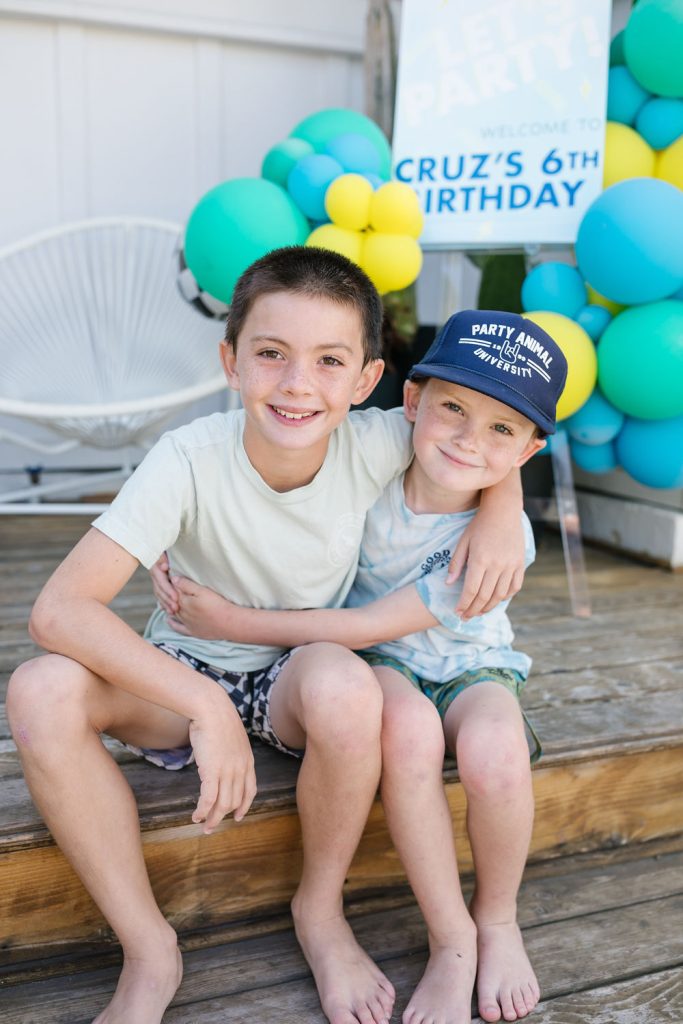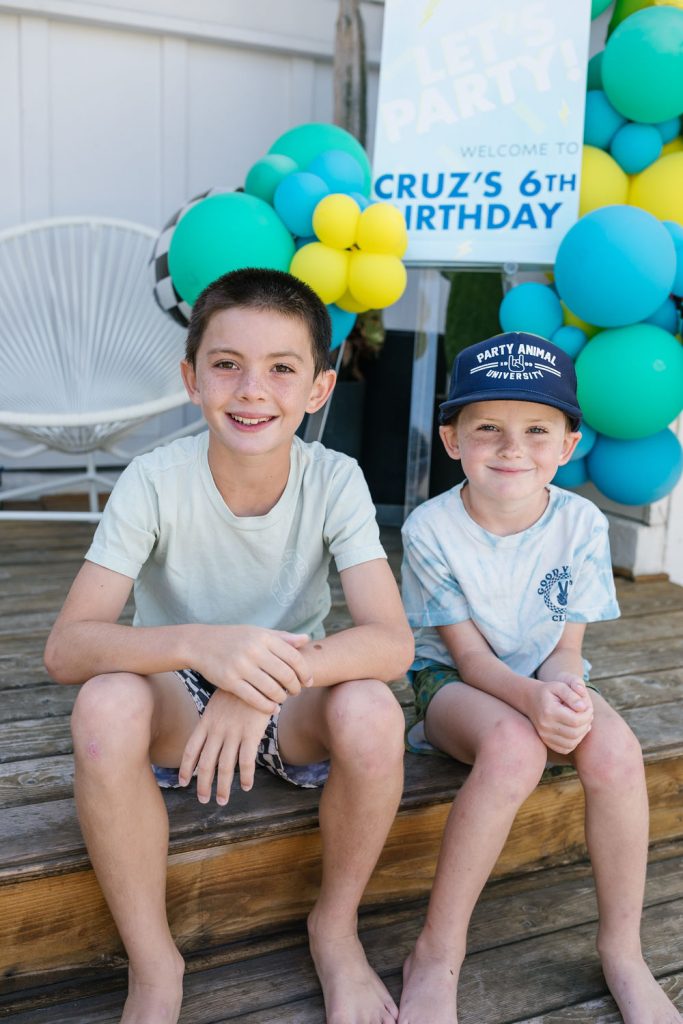 Just a few more of this awesome set up!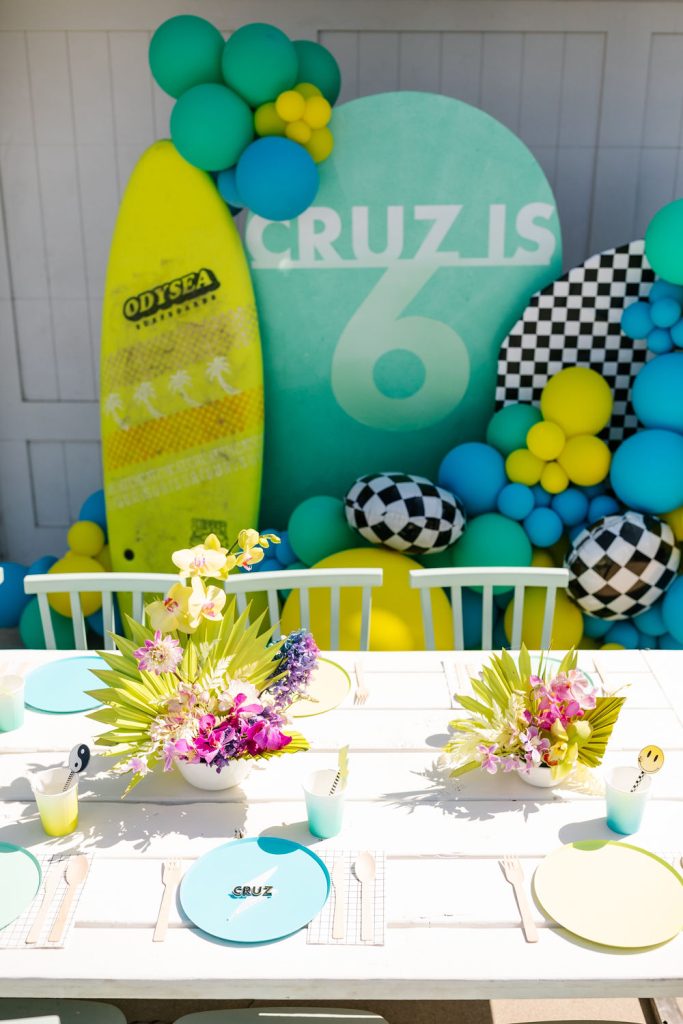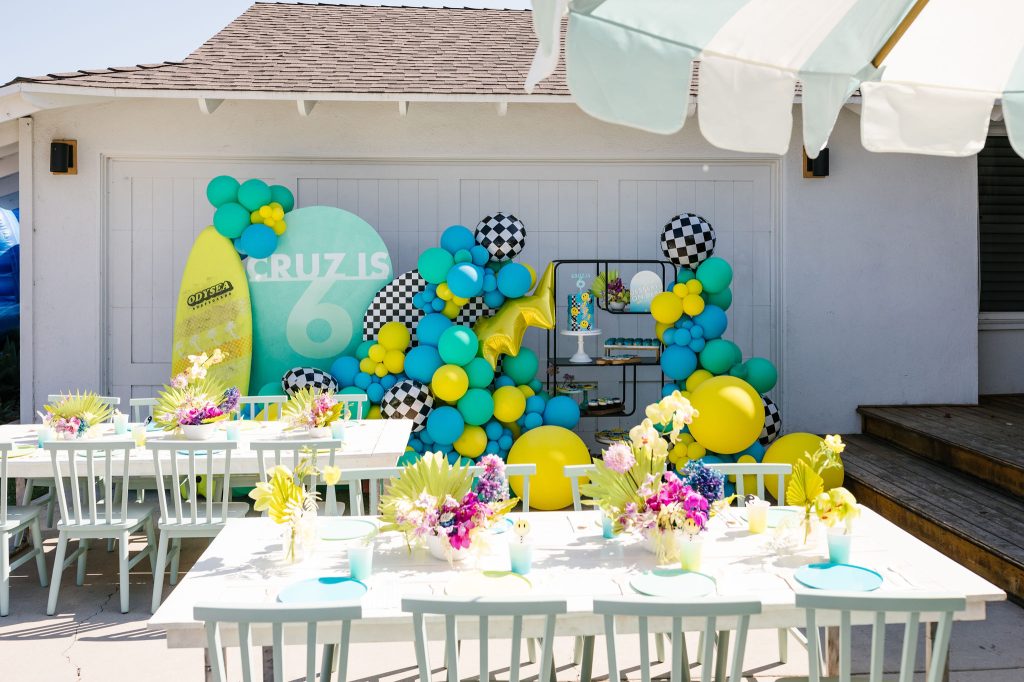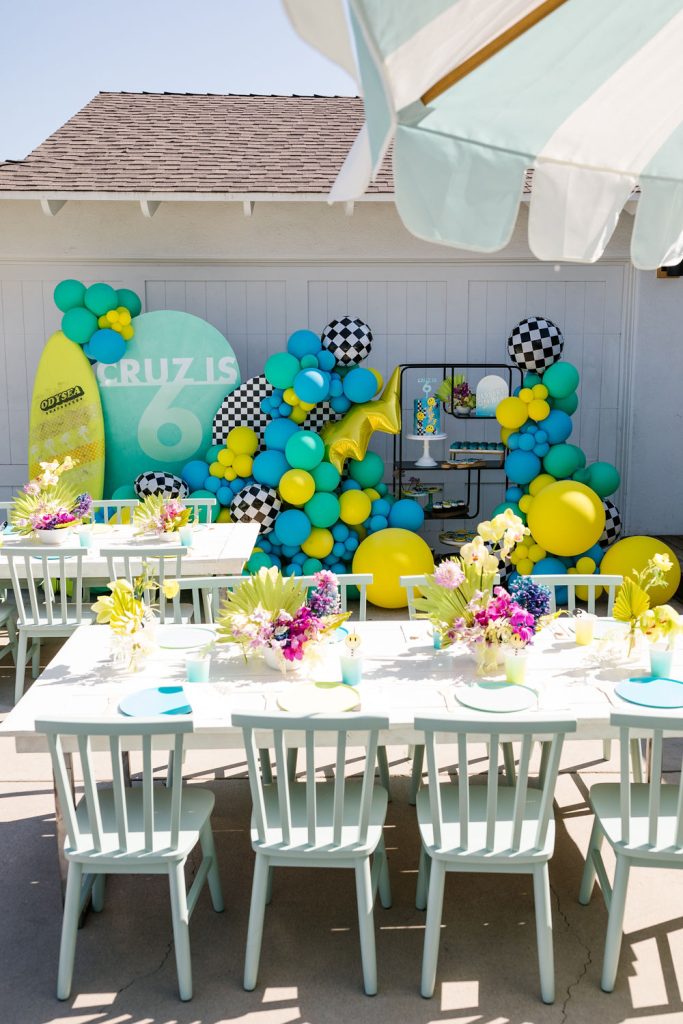 I don't know about you but I don't go to a kid's party if they don't serve cocktails, haha! We brought in a bar this time and had Uncle Rod (one of my husband's best friends) serve it up! We had a few specialty cocktails and some other yummy options for the parents. The adults were "Cruzing Over for a Drink" and not complaining one bit!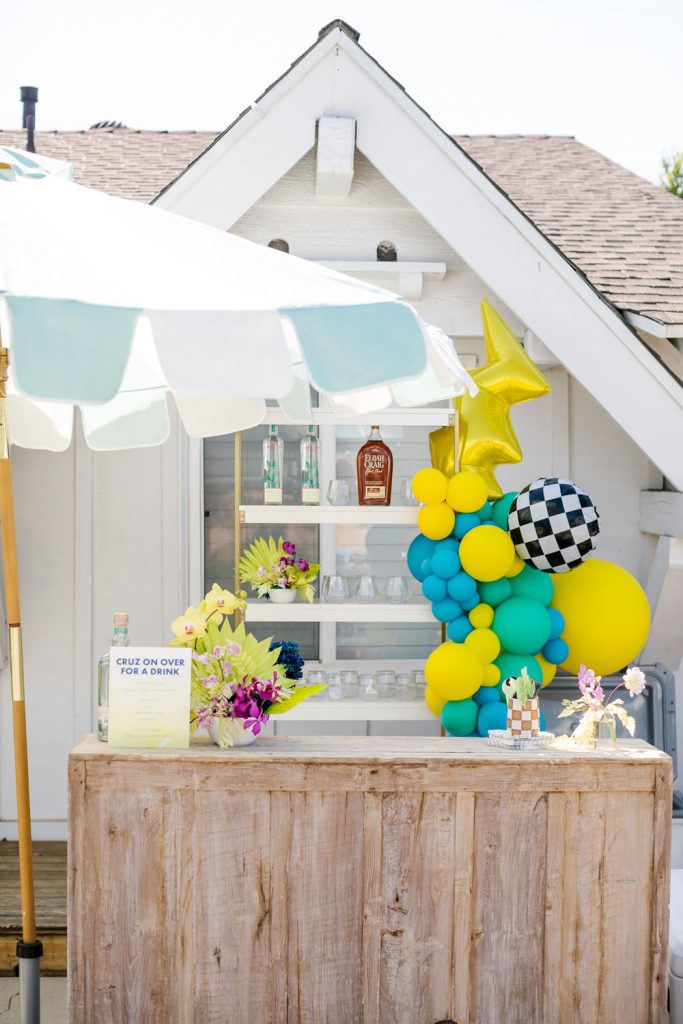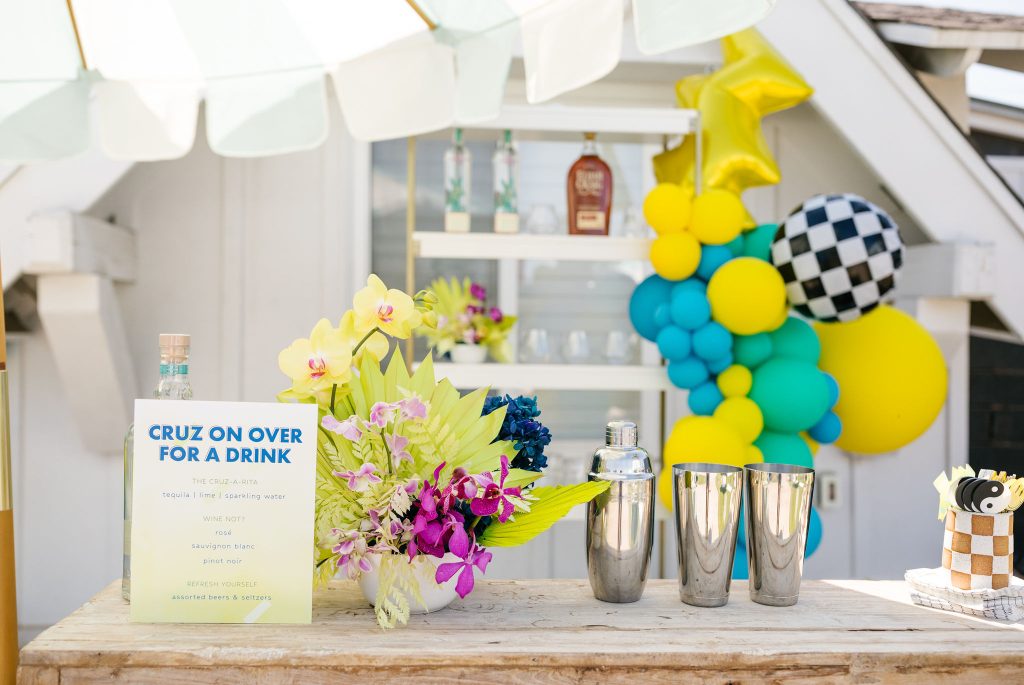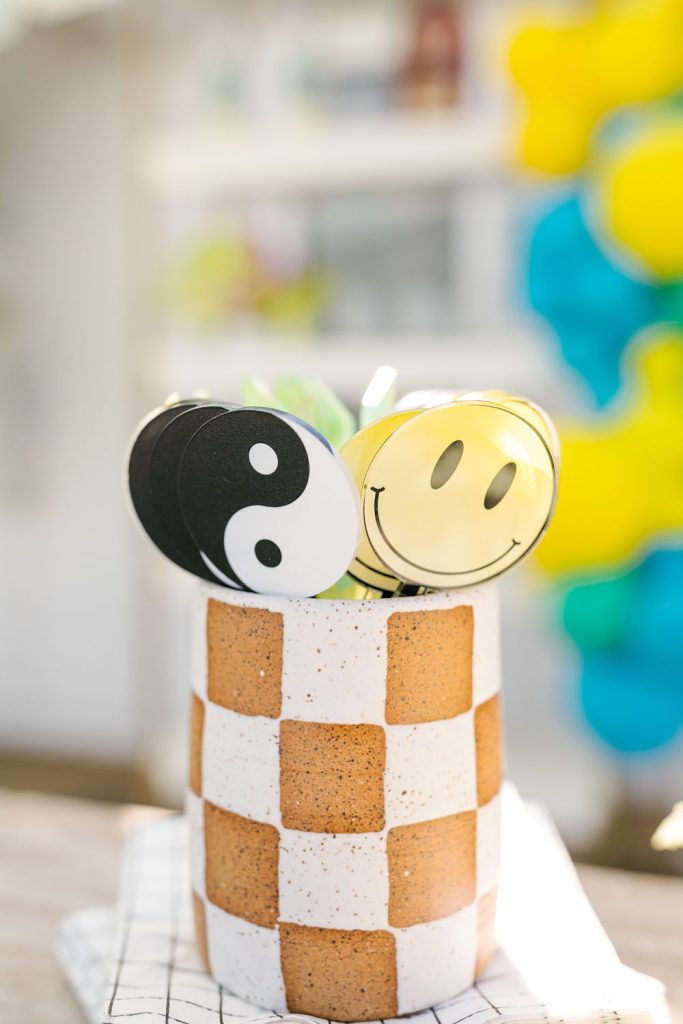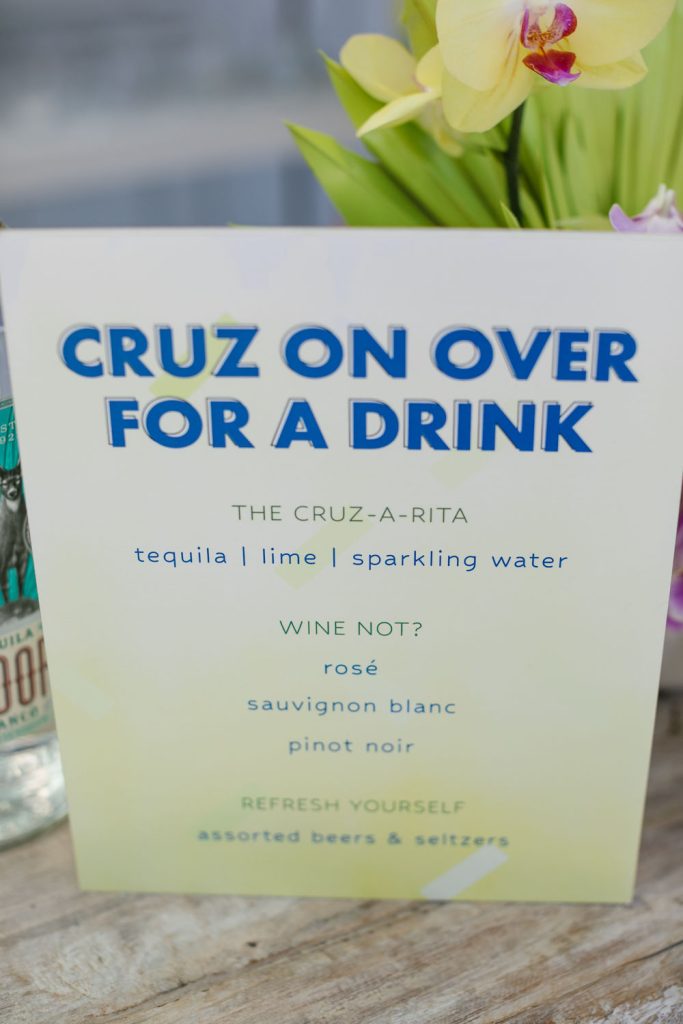 There's Uncle Rod doing his thing!!! Thank you to Sweet Salvage Rentals for bringing the cutest bar and umbrellas for this party!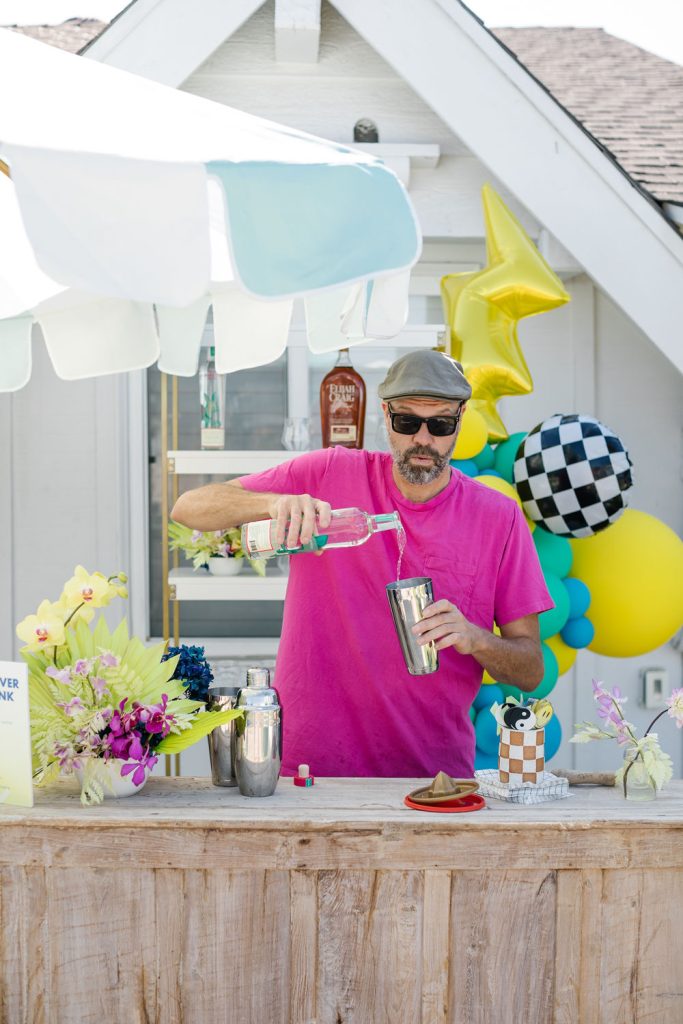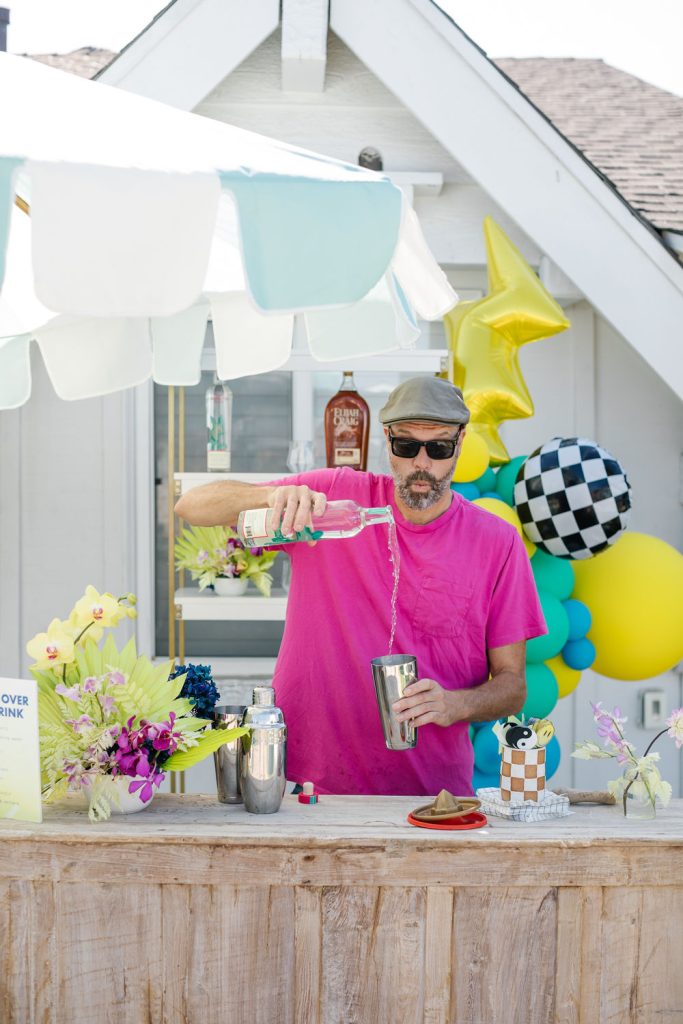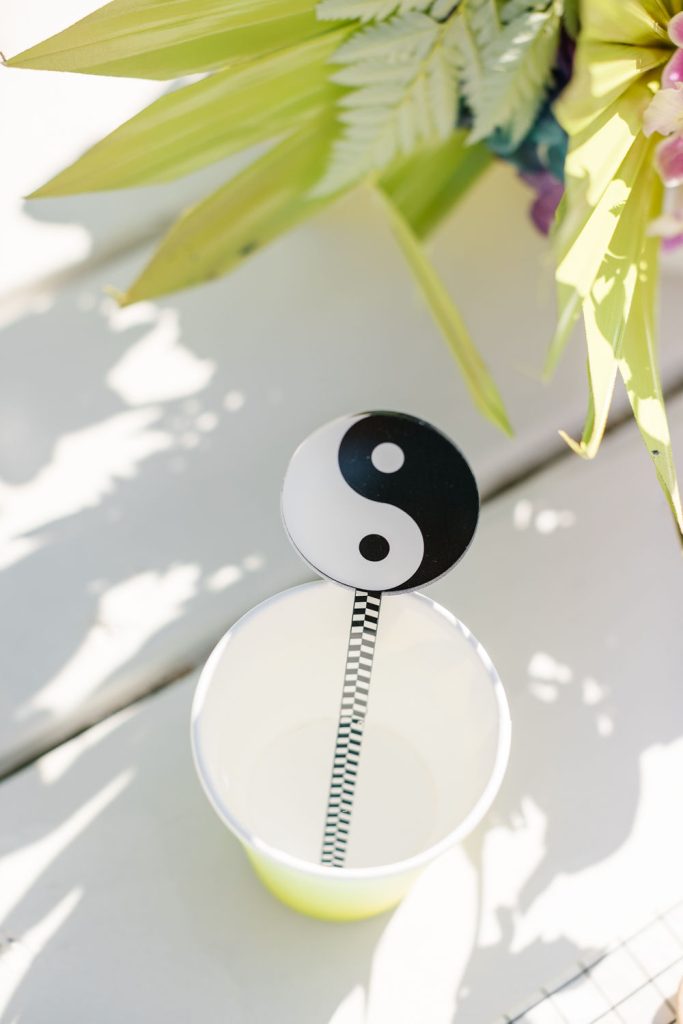 Cheers! Love these Cruz-a-ritas!!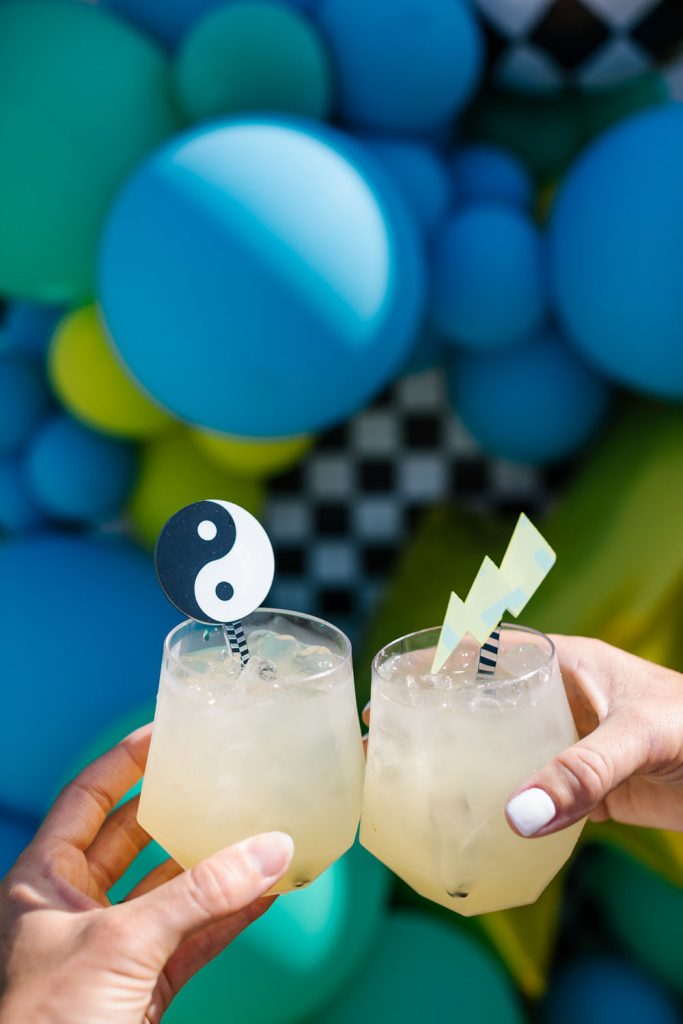 These little rascals, haha!! Don't worry, these were virgin Cruz-a-ritas!!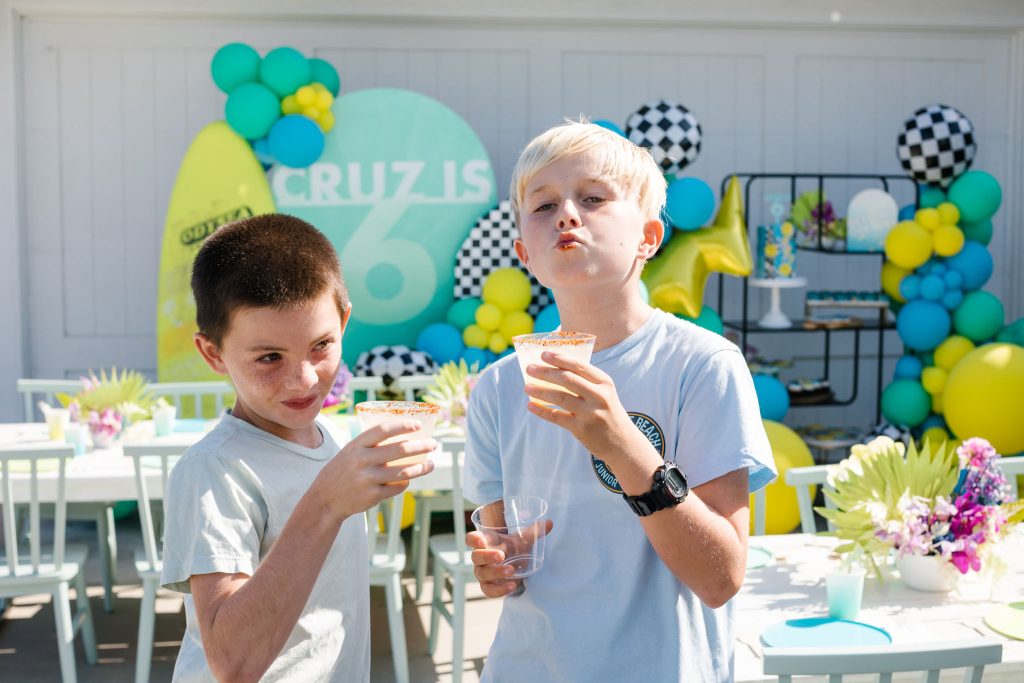 Summer party = Water slide time!!! The kids had so much fun with this one! It was an obstacle course slip n' slide and low and behold the color worked with the party….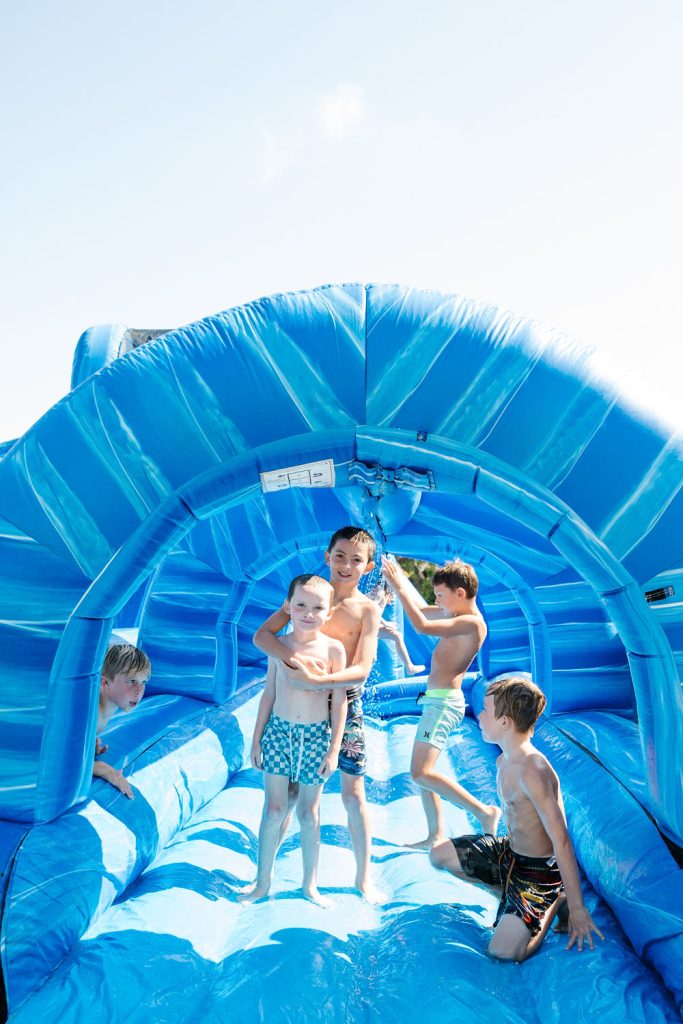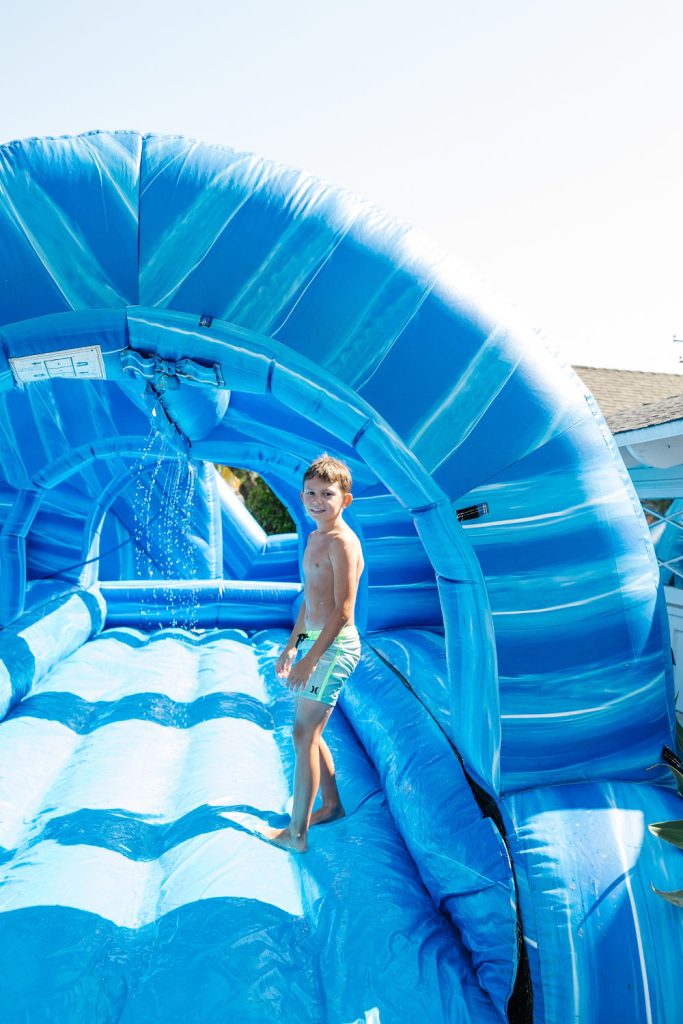 There goes the birthday boyeeeeee!!!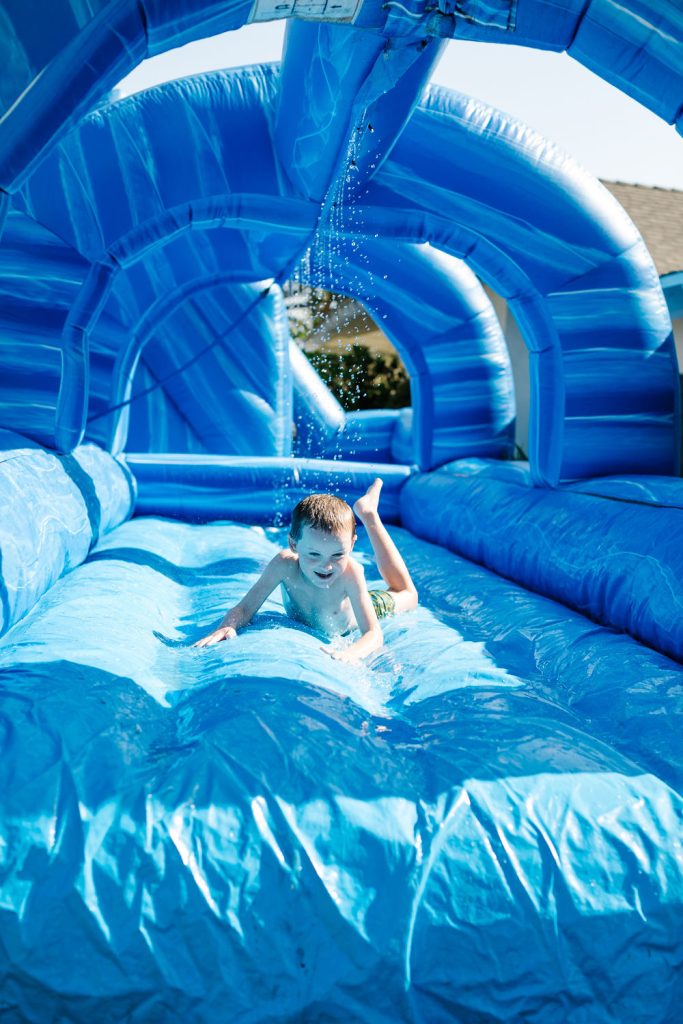 Next stop – a nerf gun battle!!! Our neighborhood is the best and everyone has golf carts that we drive around. My neighbors all pitched in to take the kids to the park a few blocks away for an epic nerf gun war…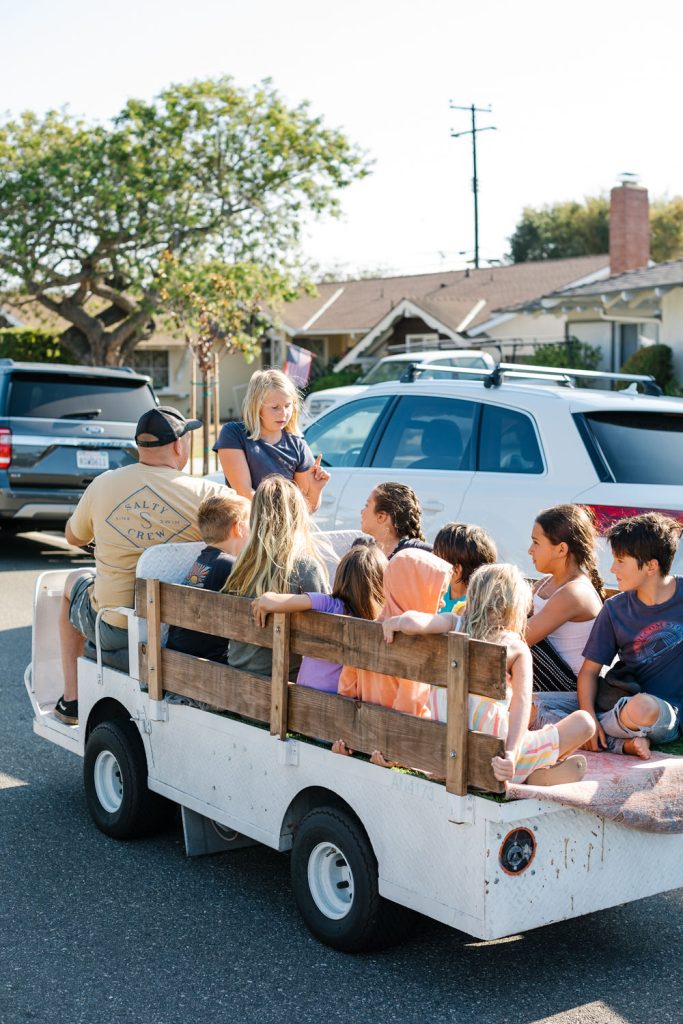 The kids had so much fun! I have used Nerf Party OC many times and we are never disappointed!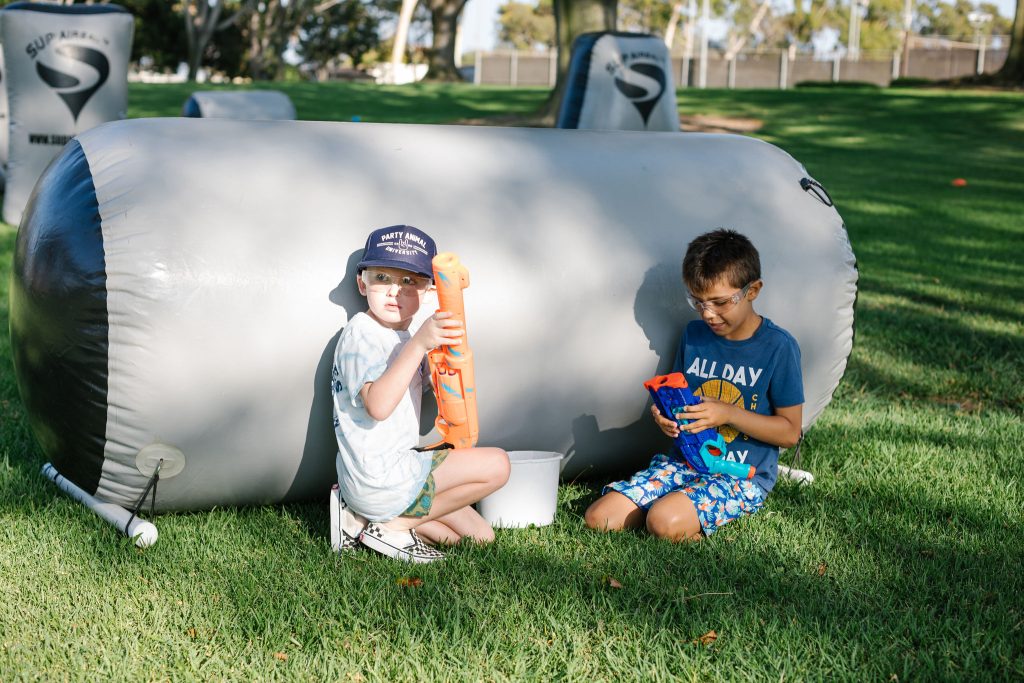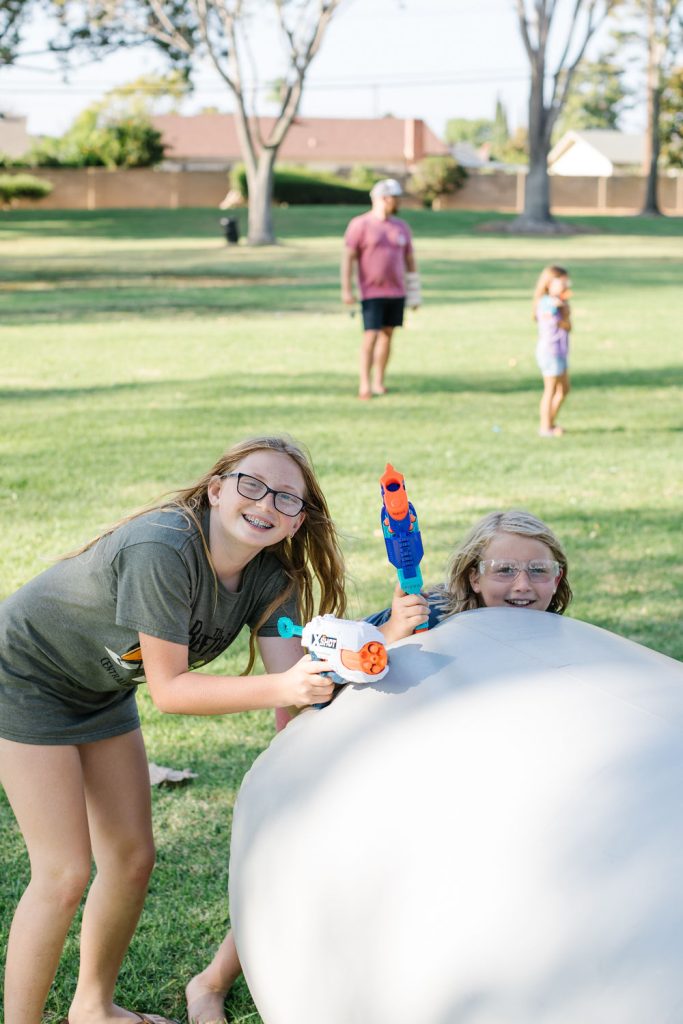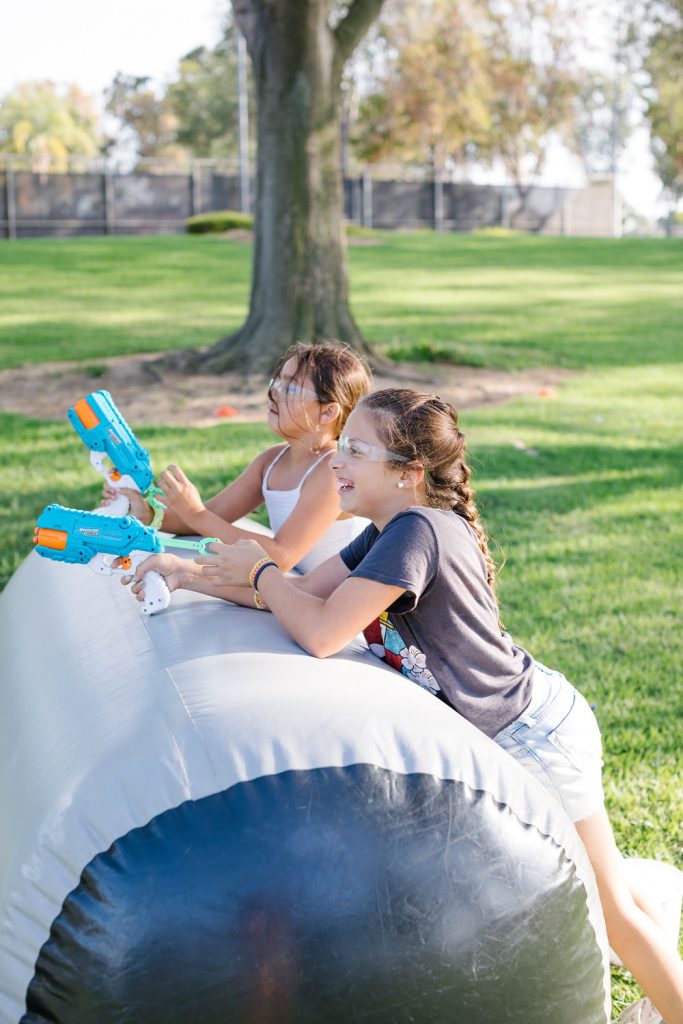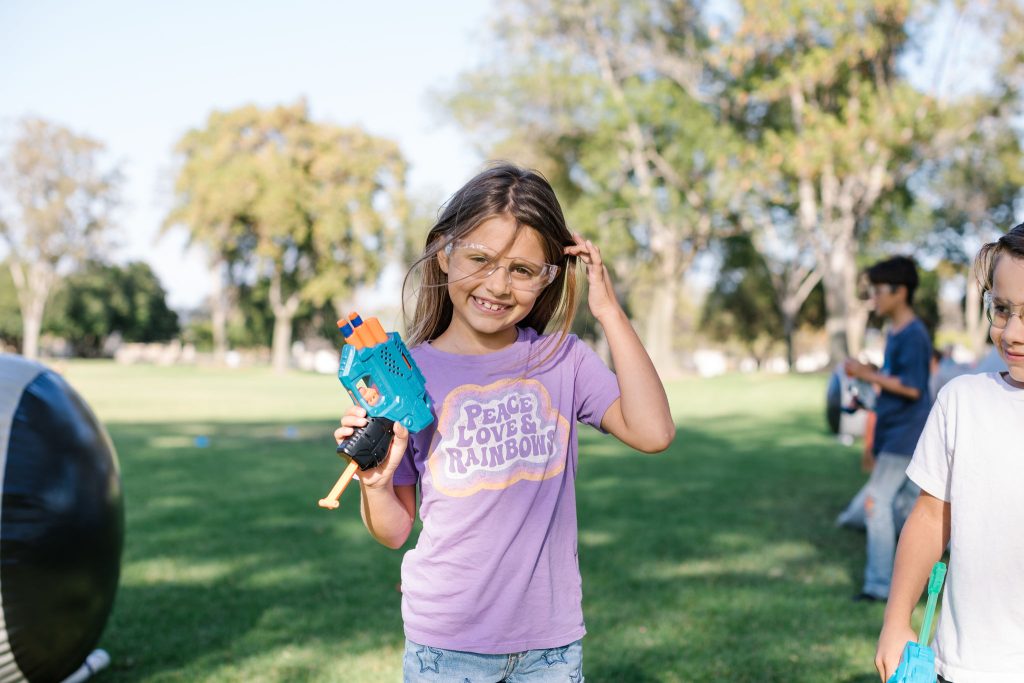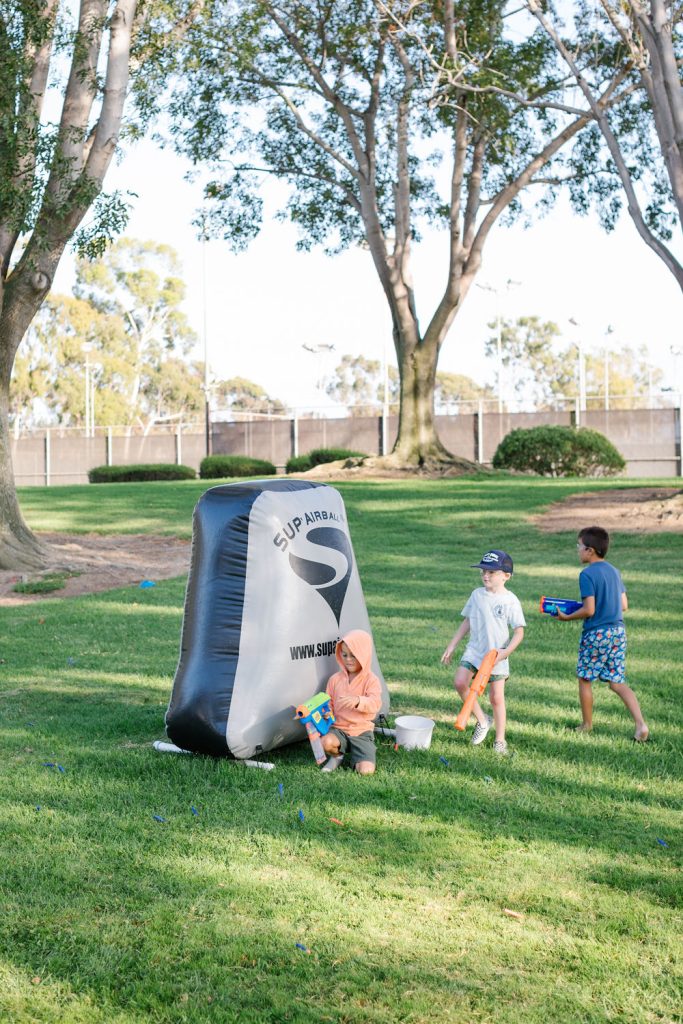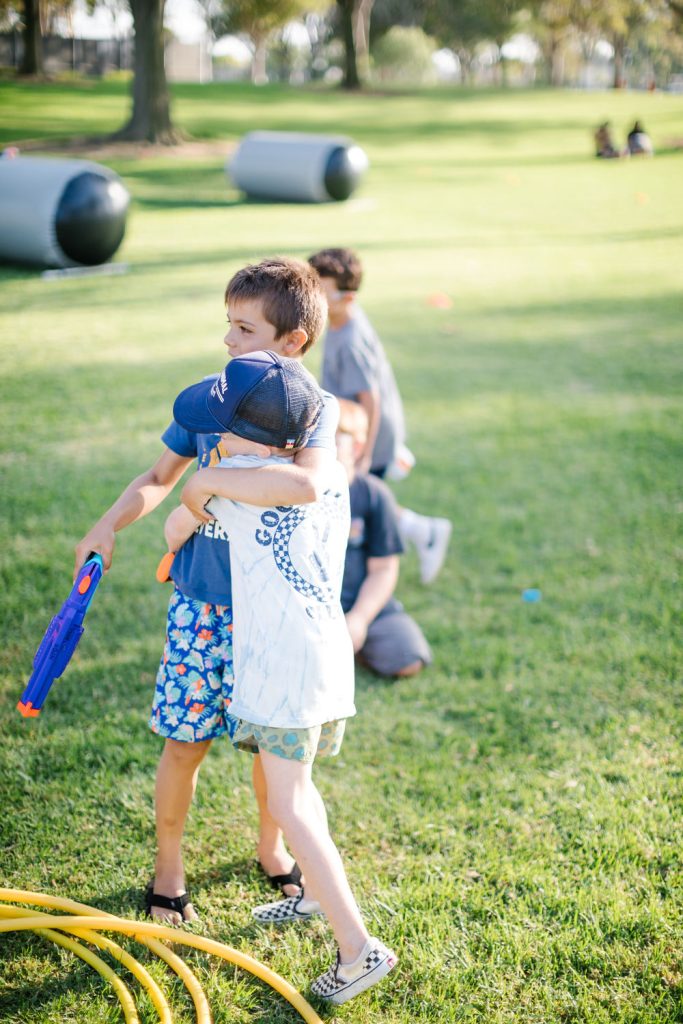 Here's some of our cute party guests including Cruz's TK best buddies, neighbors, and more!!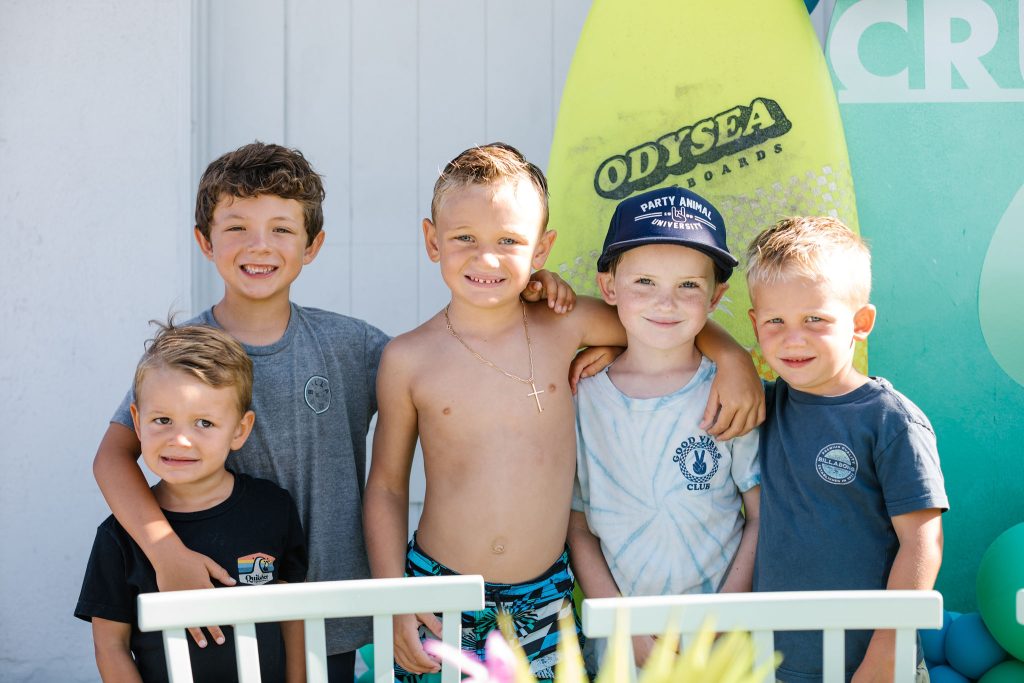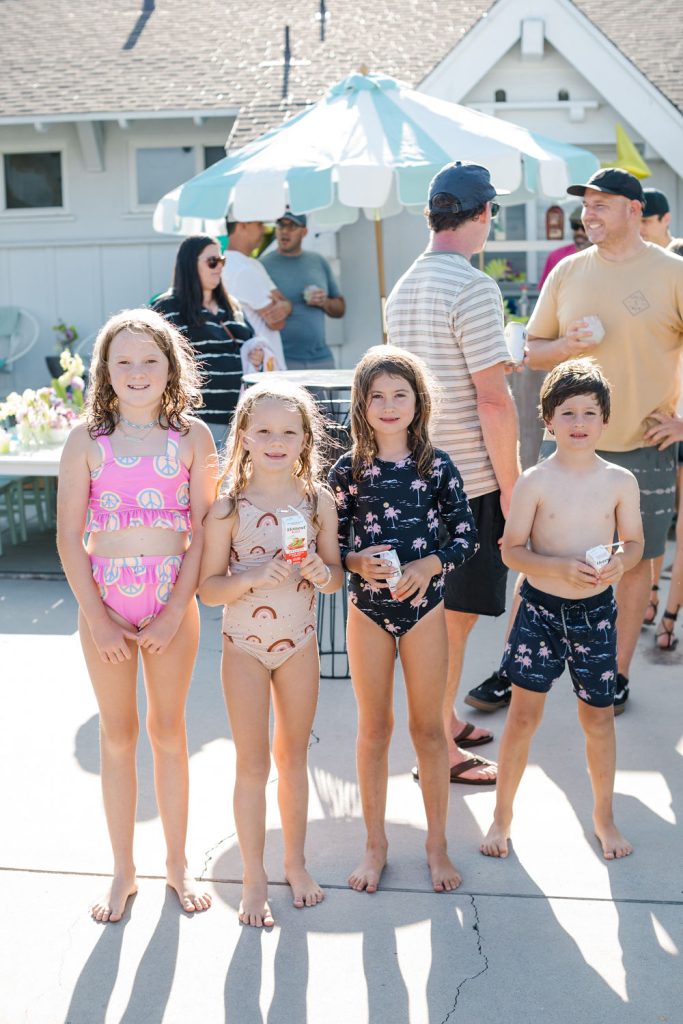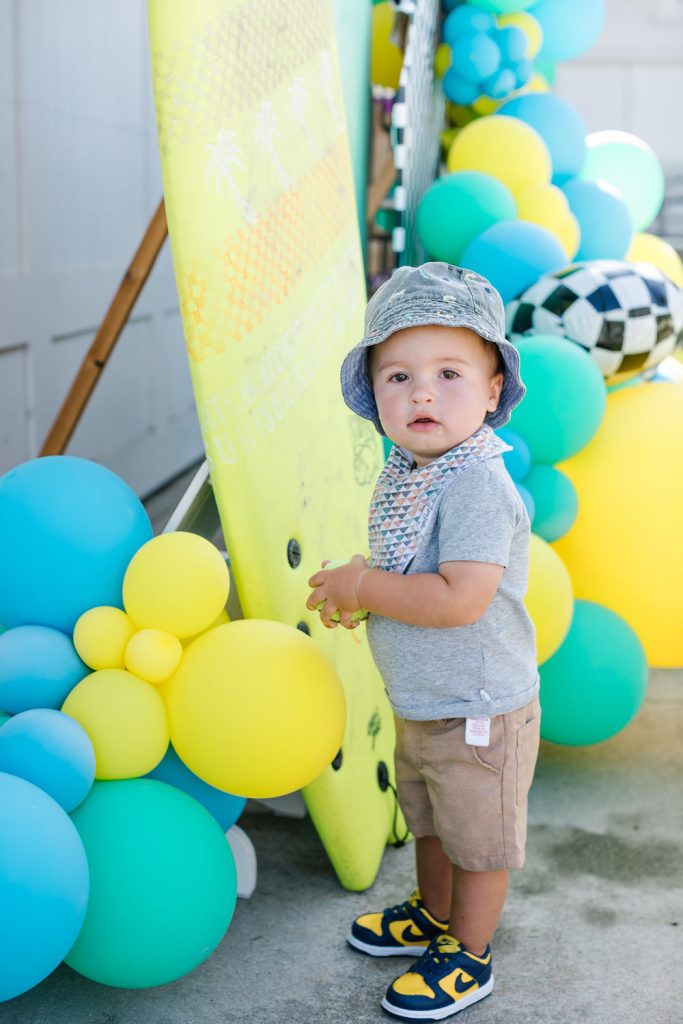 The sweetest little cousins!!! We had just gotten back from a family trip to Portugal where all of the boys shaved their heads, haha, this was the growing out stage…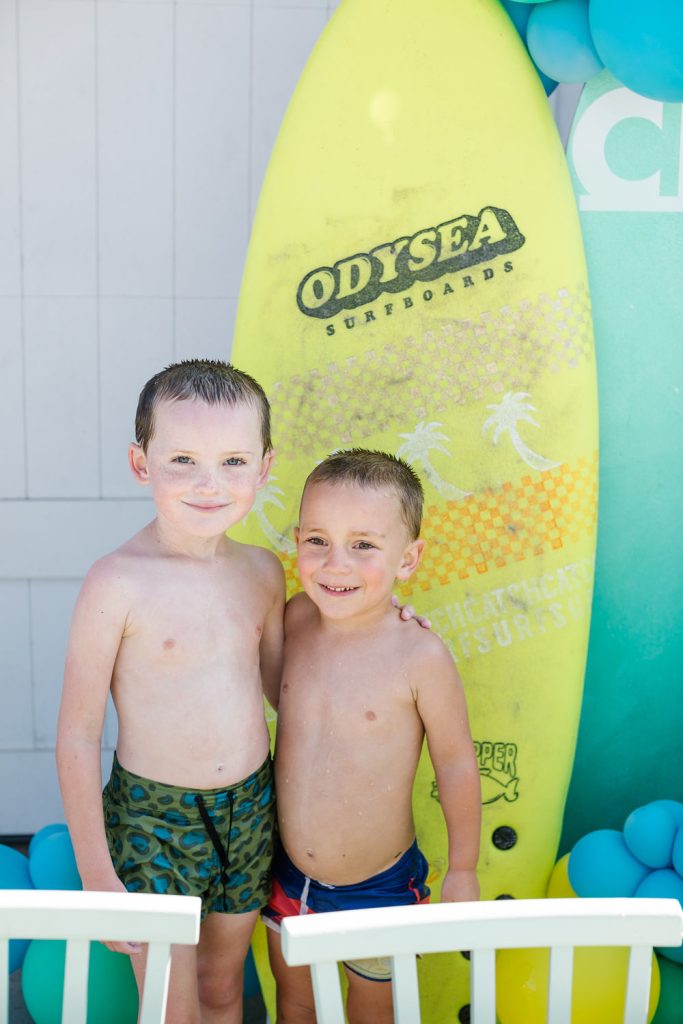 And my other sweet little nephew, baby Ellis!!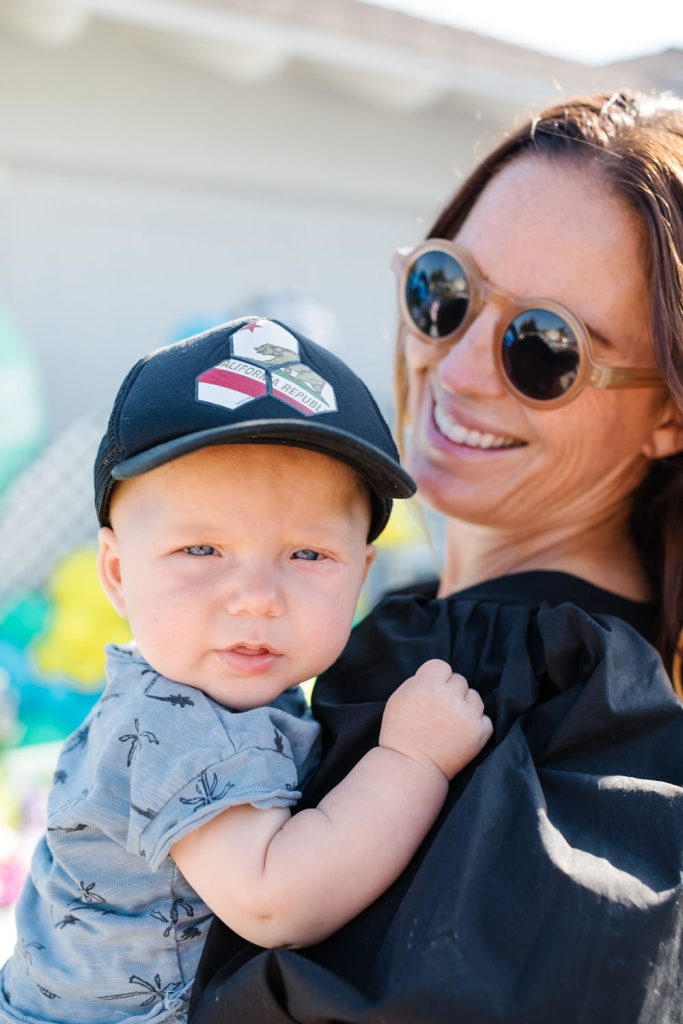 Time for dessert!!! This set up was so rad and enticing, haha! The kiddos were in awe of all of those amazing and tasty treats by Sheila Mae. Just wait till you see the cake!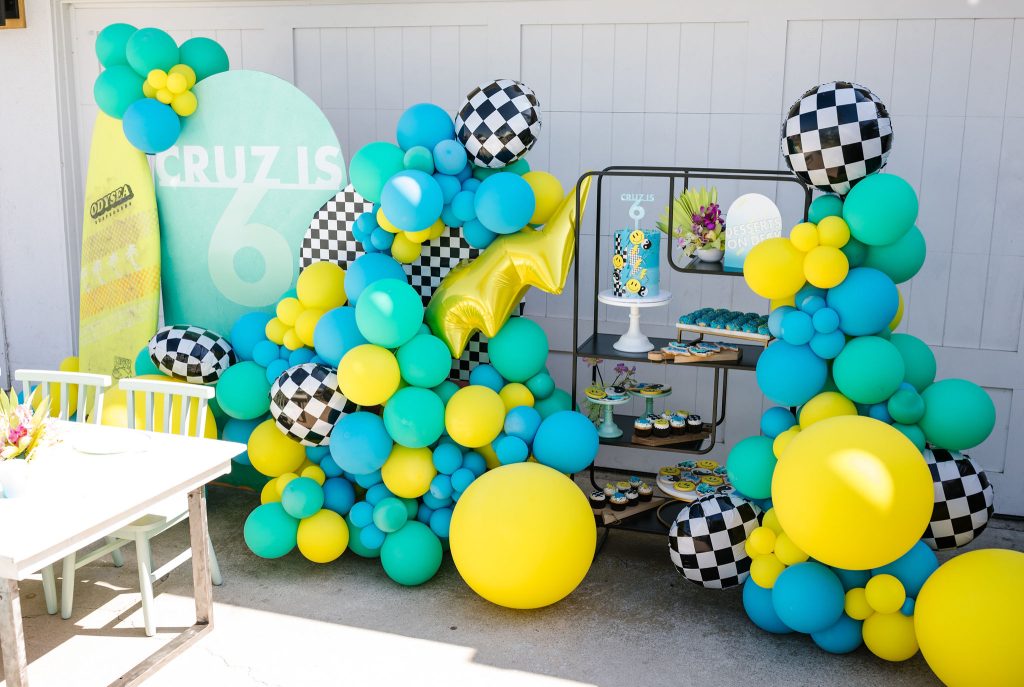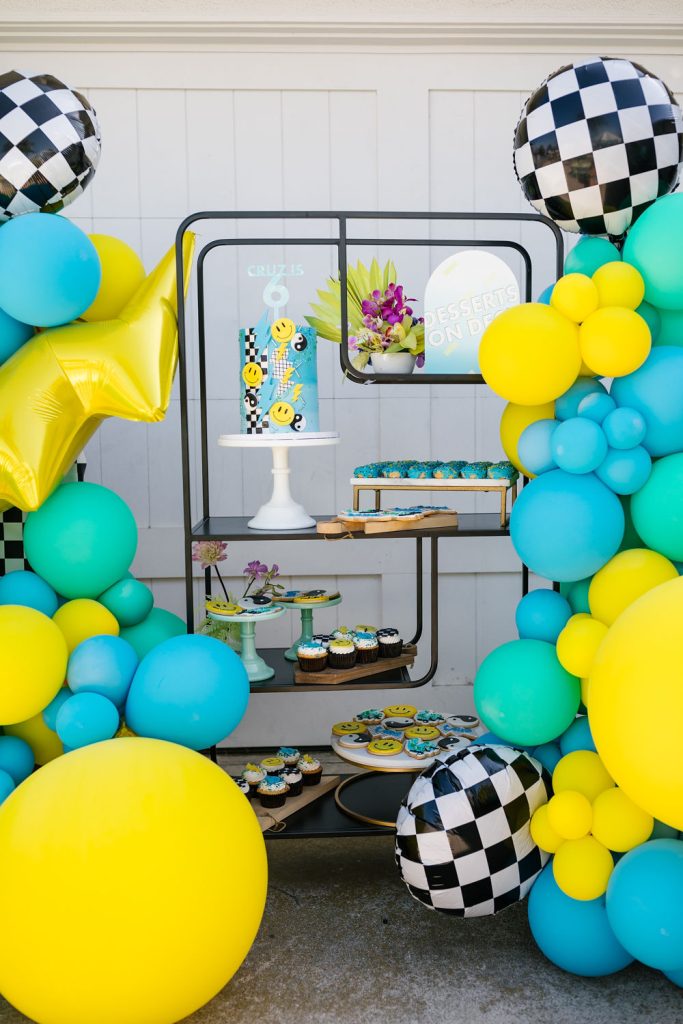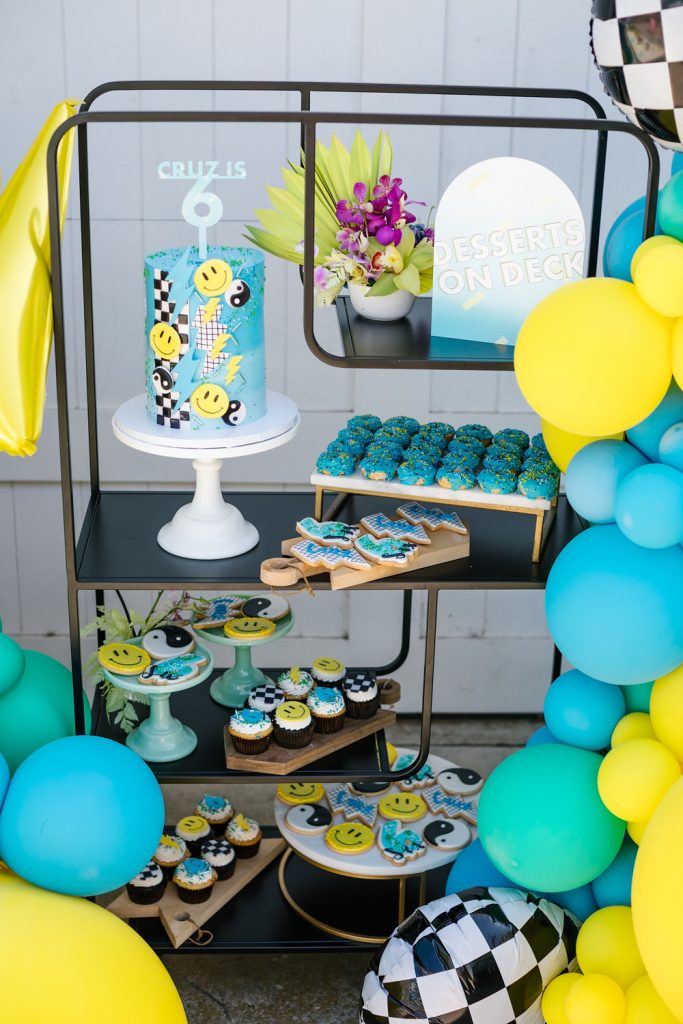 I mean, she nailed it with this cake! So, so perfect!!!!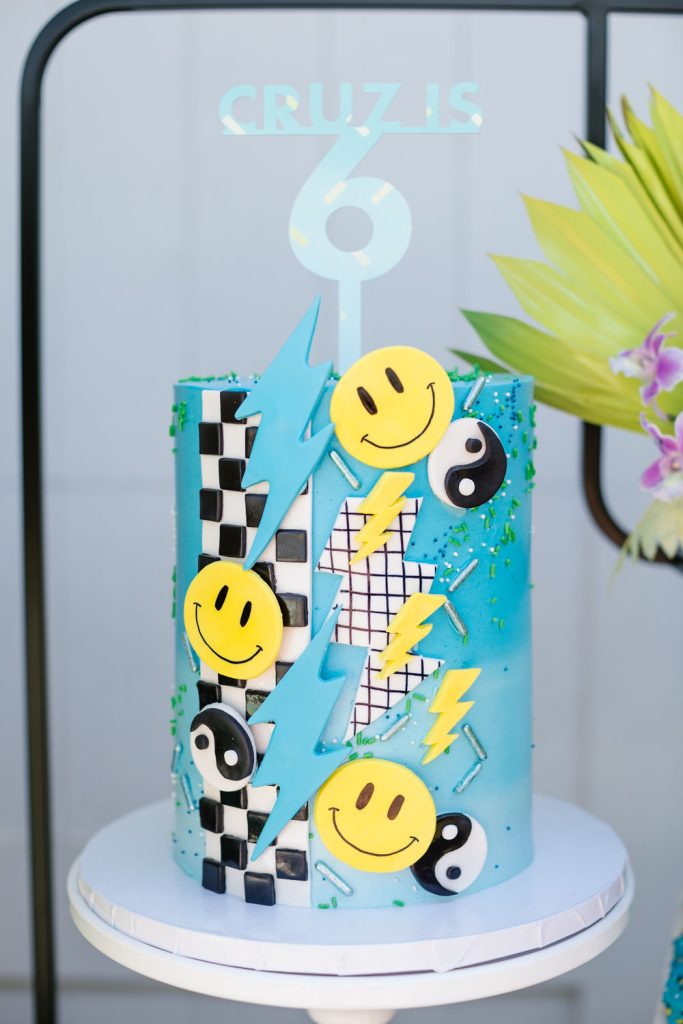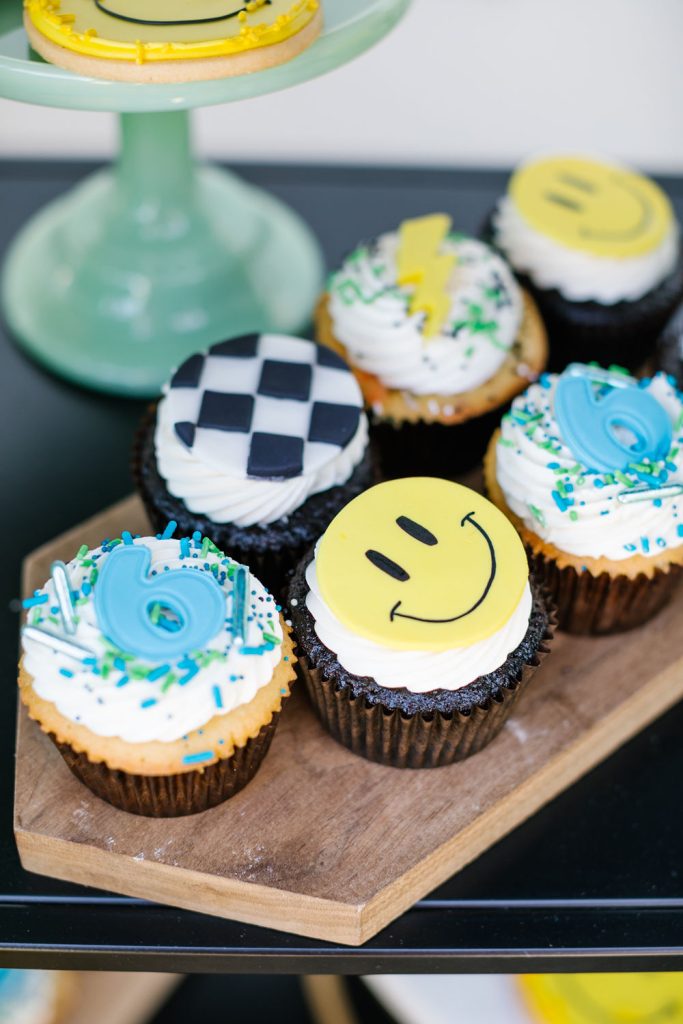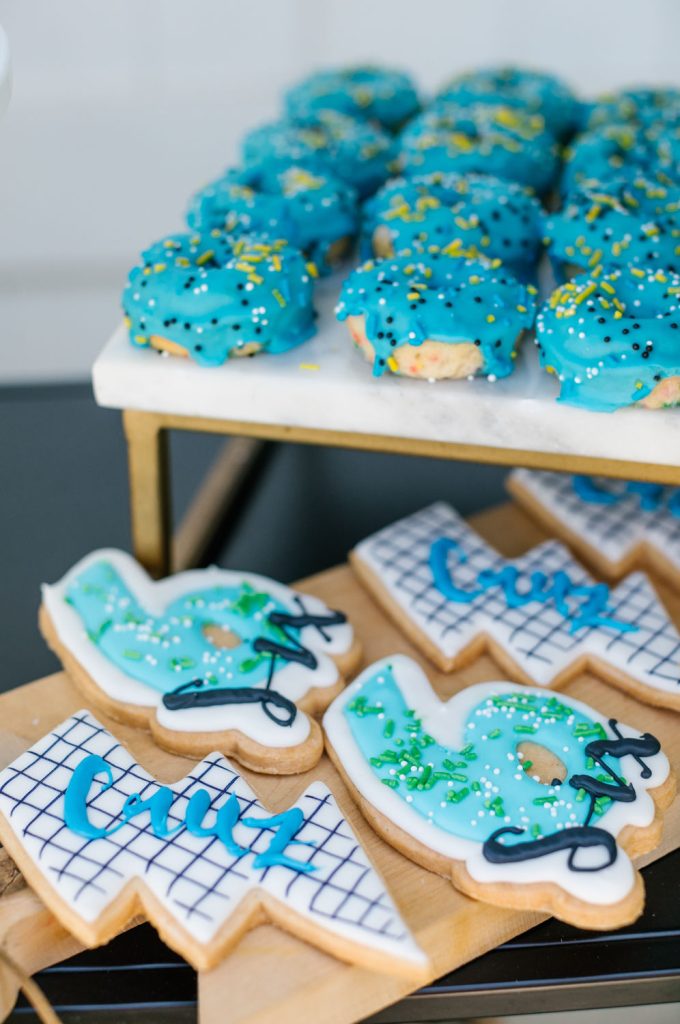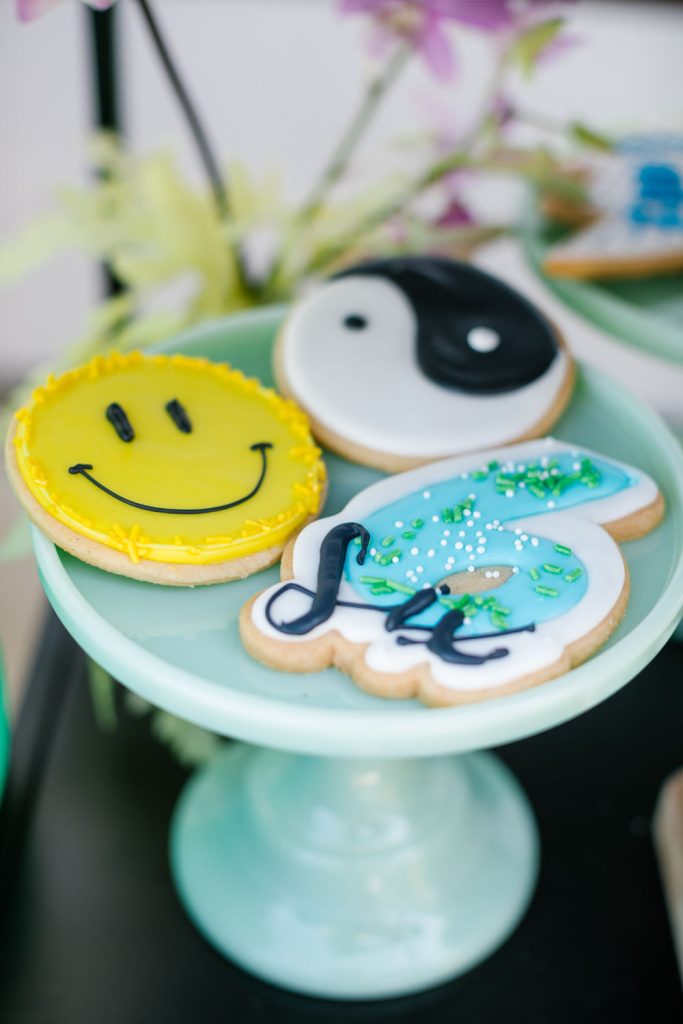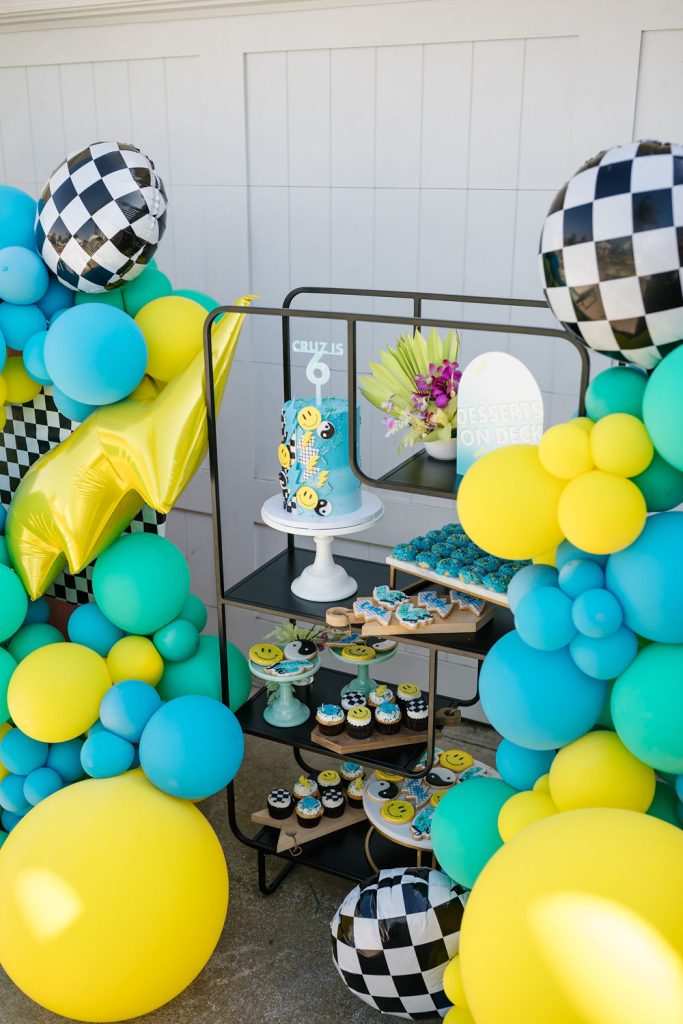 I love love love this boy of mine! It was so fun celebrating him!!! I can't believe in just 2 months he will be SEVEN! I'll be doing this all over again soon, haha!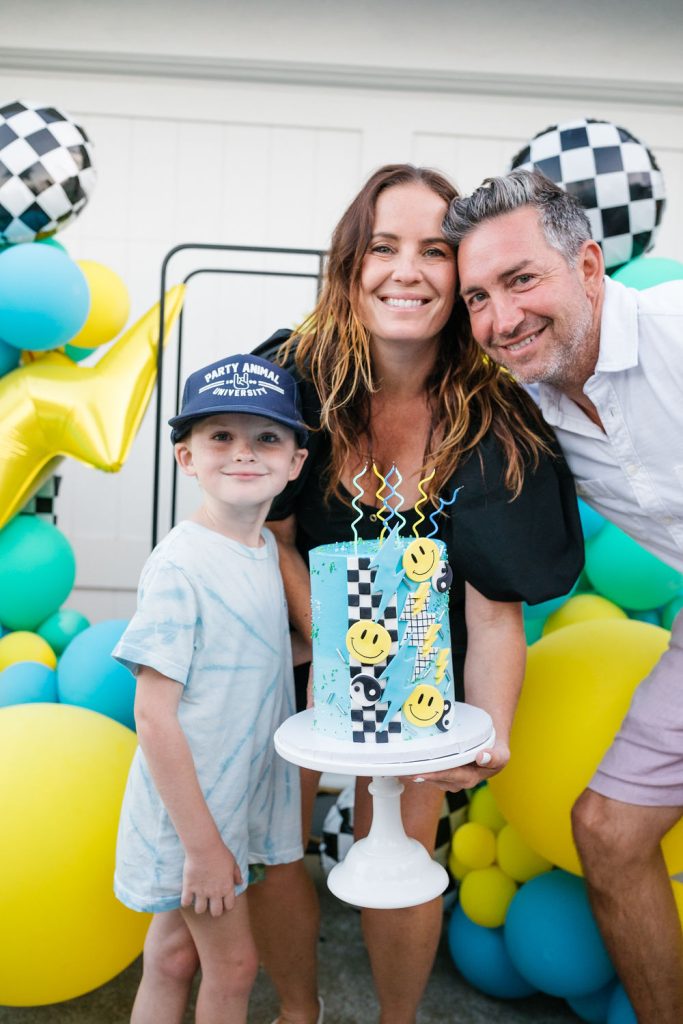 Happy birthday CRUZ!!!!! Make a wish!!!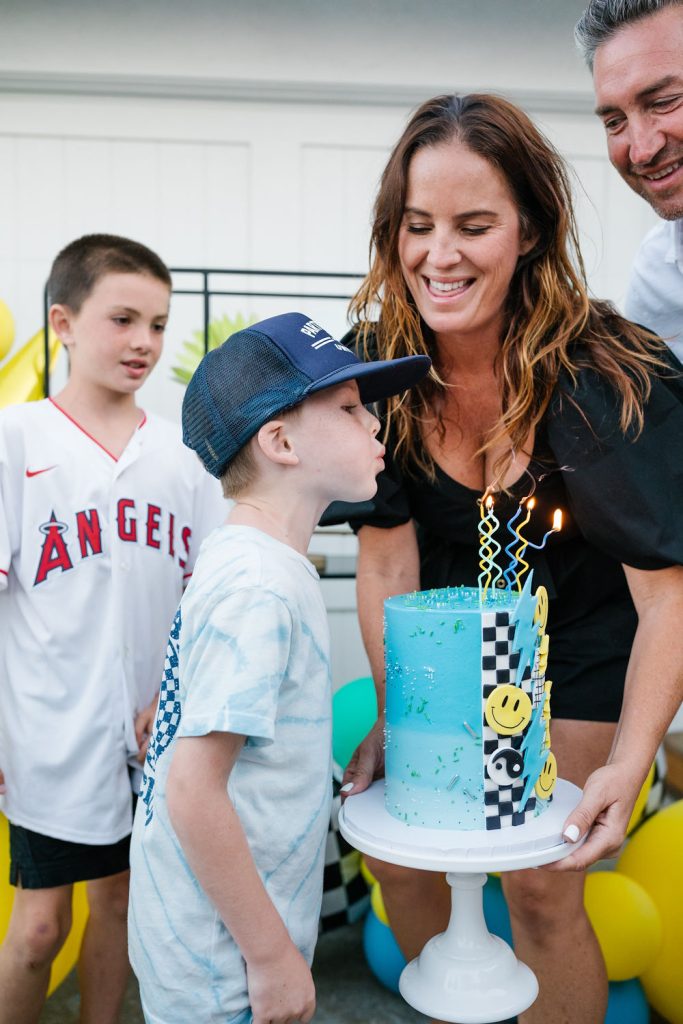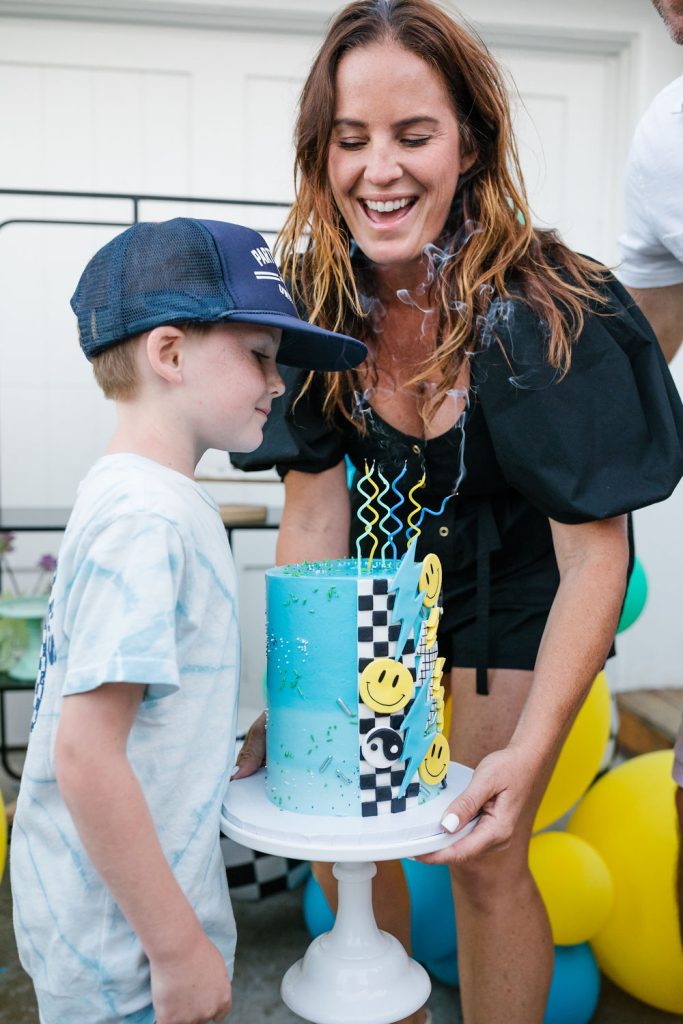 The best day! Memories made with our favorite people!!!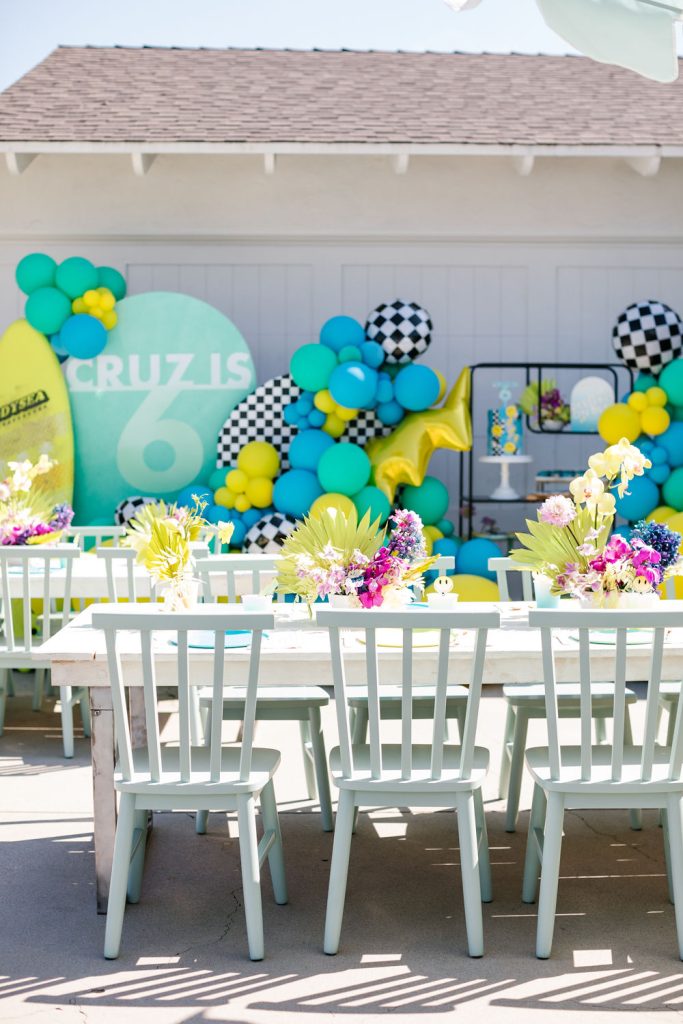 Hope your summer is kicking off in a good way!!!
Shop this party below…

xx
Jacquelyn