During the winter months there's lots of time to get cozy and cuddle up with your loved ones. With the cold weather there is no better excuse to stay inside, eat some popcorn and watch a movie. One thing I know about cuddling is you need to be wearing something super soft, and my boys agree.
As a matter of fact I think we can all agree that we all want to wear the softest fabrics on our skin, and have our kids do the same. My favorite brand to turn to for soft clothes is Chaser. They have something for everyone in the family, and it's all so damn cute.
What's also cute?! Cruz loves playing with his belly button as you can see below…
Photos by Alison Bernier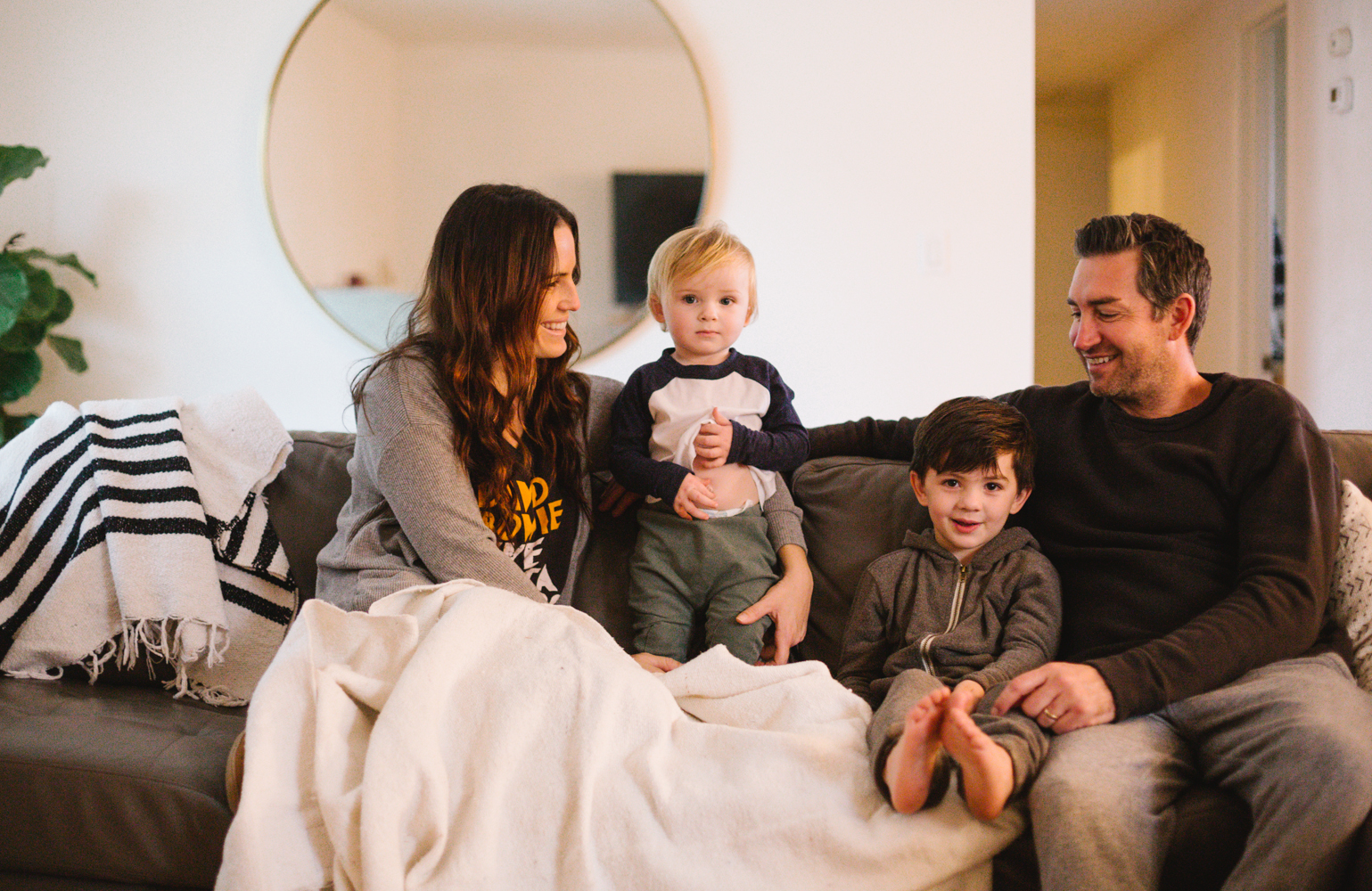 Another thing I love about the winter are the lazy days. This really isn't like me, I am a go go go type of person. However, those days when it's raining or foggy and cold out and you just feel like doing nothing, that's when it gets to me. Those are the days where I just want to take these cute boys, and that hunk of a guy, and cuddle all day long.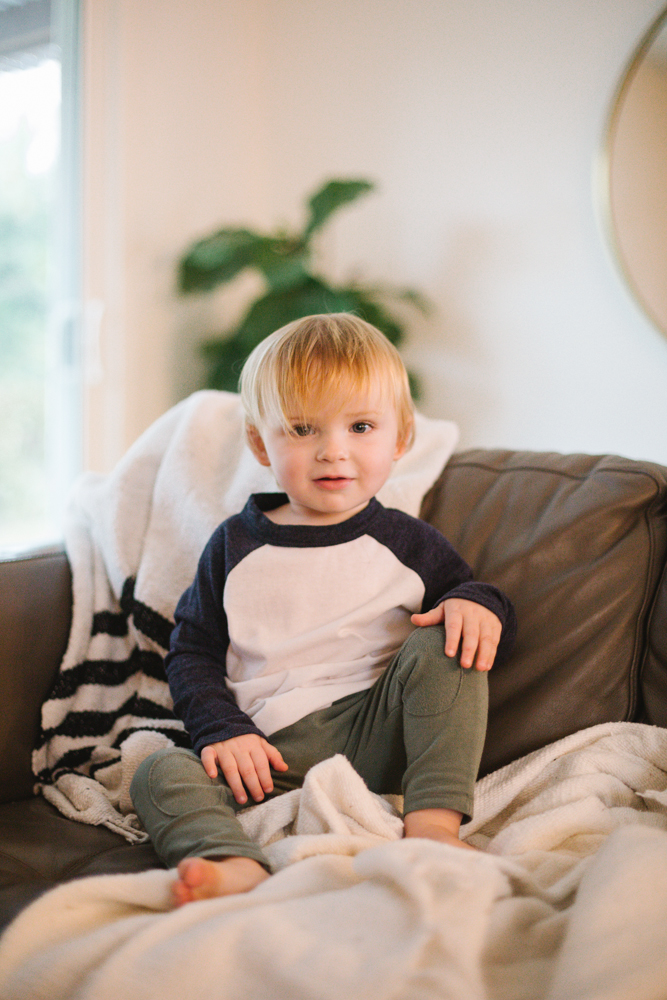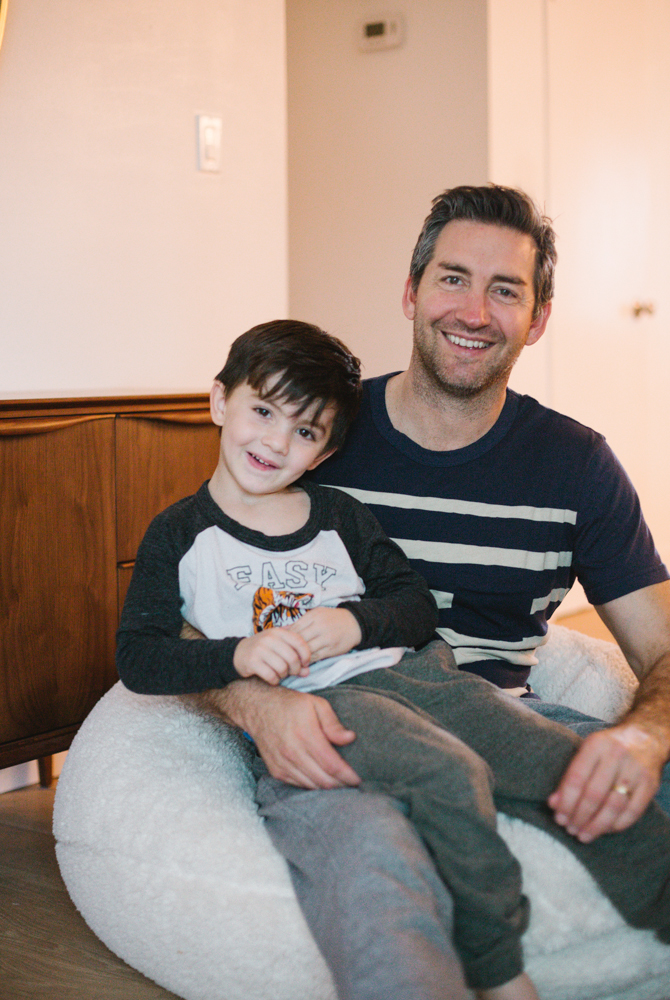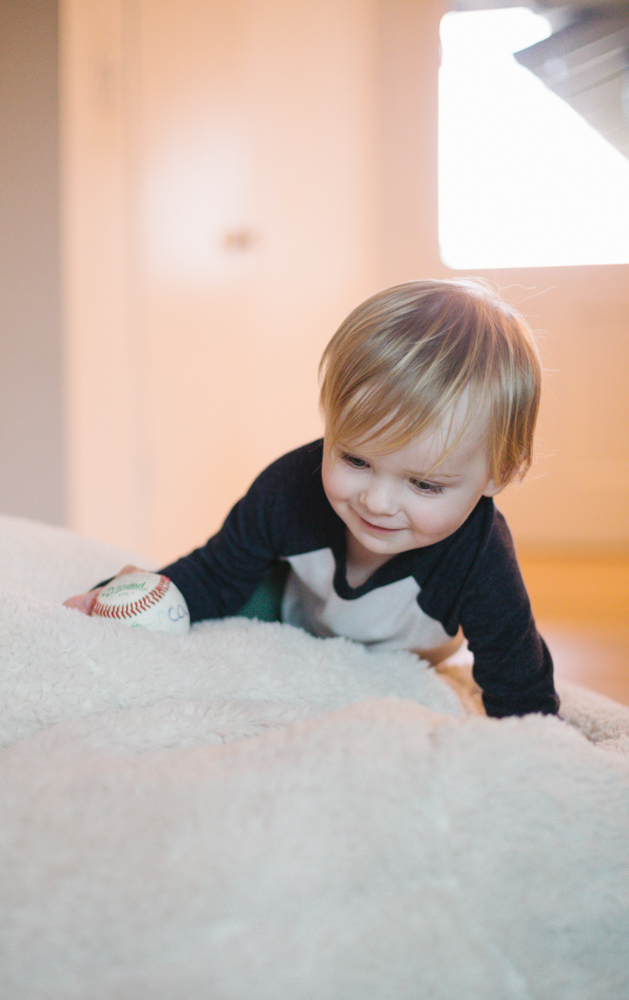 If I've learned one thing living in a house of boys, as far as clothes go, it's all about comfort. The softer the tee, the more it's loved. Therefore my boys love them some Chaser… When we got our last shipment I got Court quite a few things, he was so excited he literally put everything on… The kid had 5 layers of clothes on! Now that's love!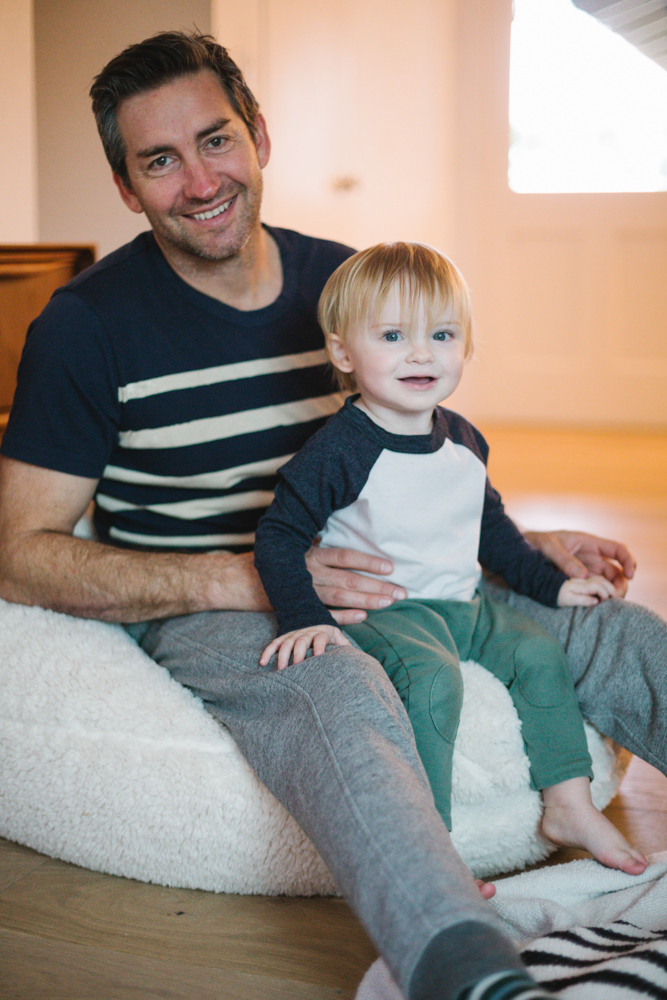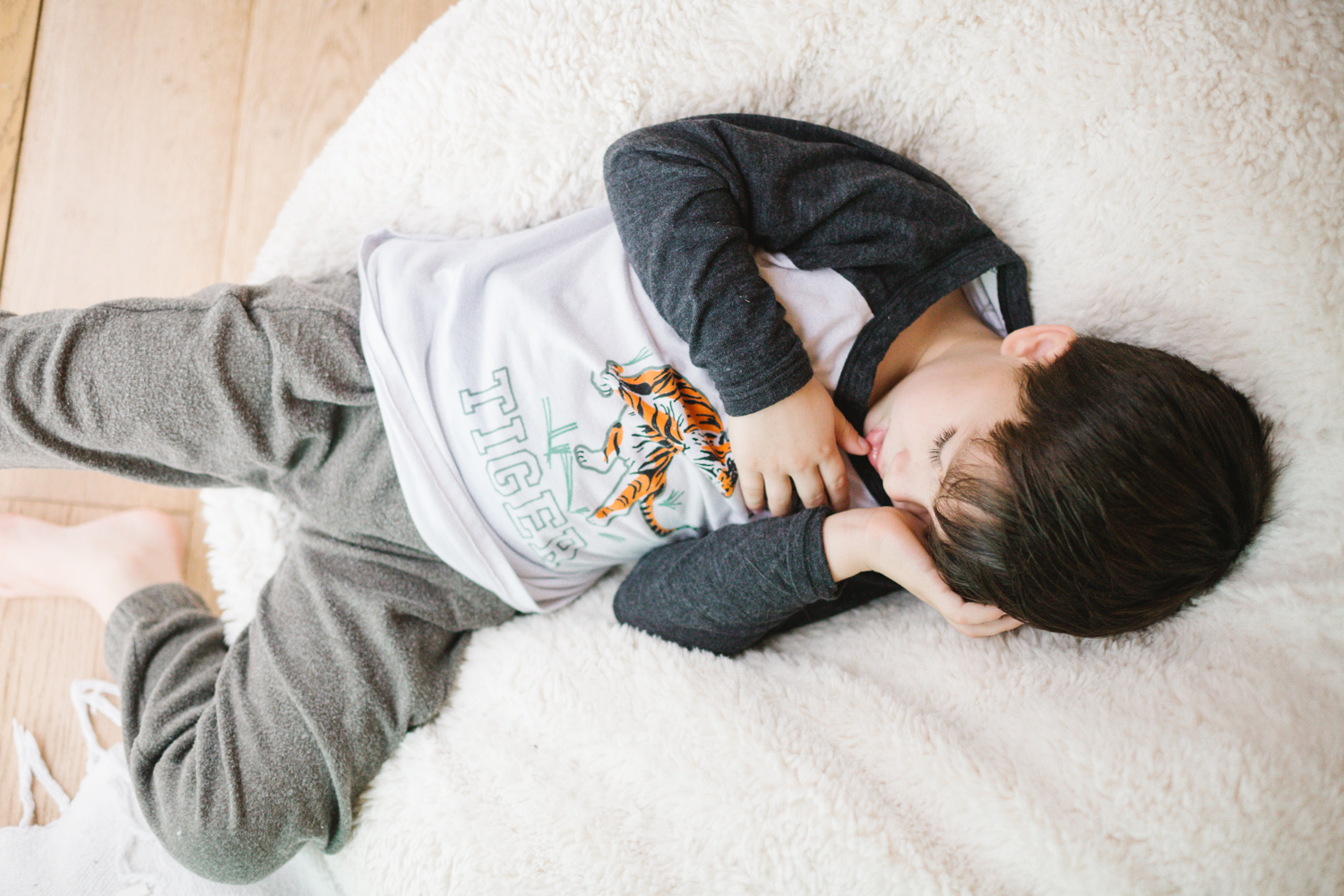 On days like this I'll usually start with making waffles or pancakes. Of course our favorite movies will be playing most of the day, but we'll also have tickle fights, wrestling matches and a baseball game in our house. Surely there will also be lots of Gunn & Swain blankets to snuggle with and to make forts. But most of all there will be lots of love and cuddles.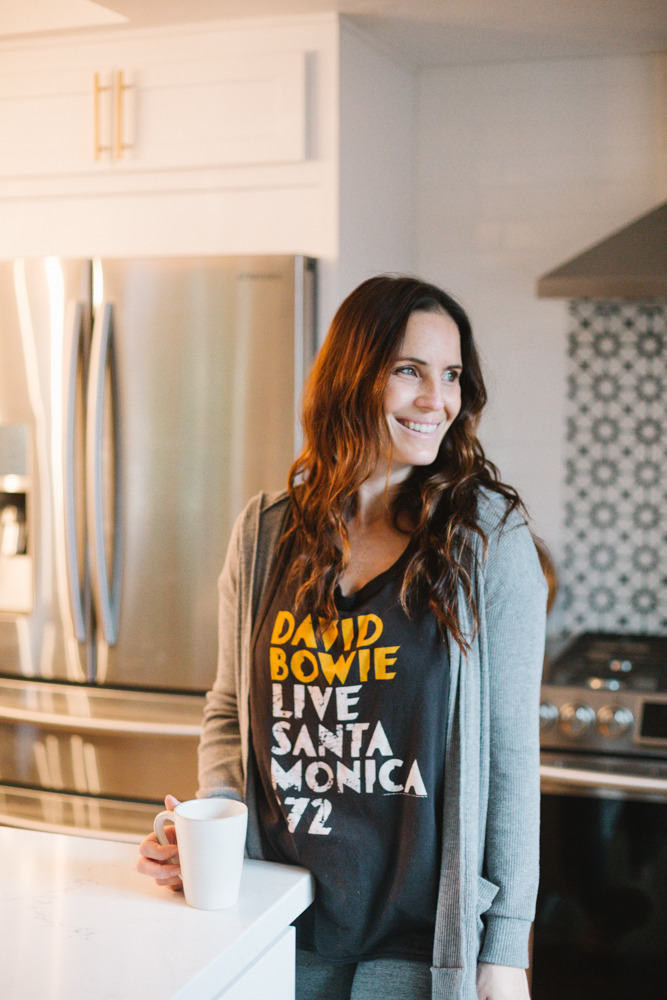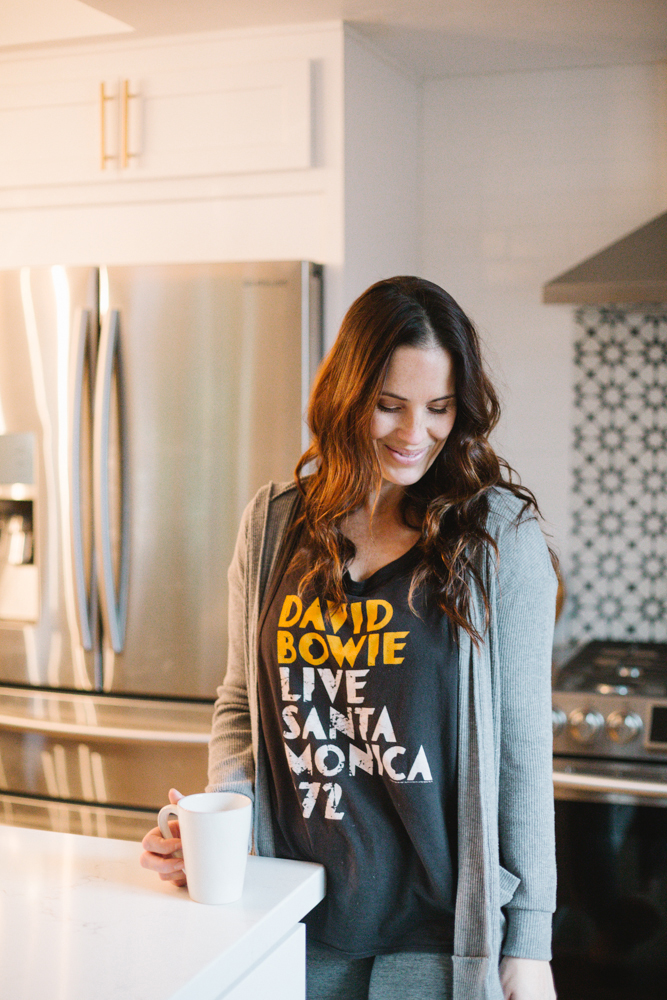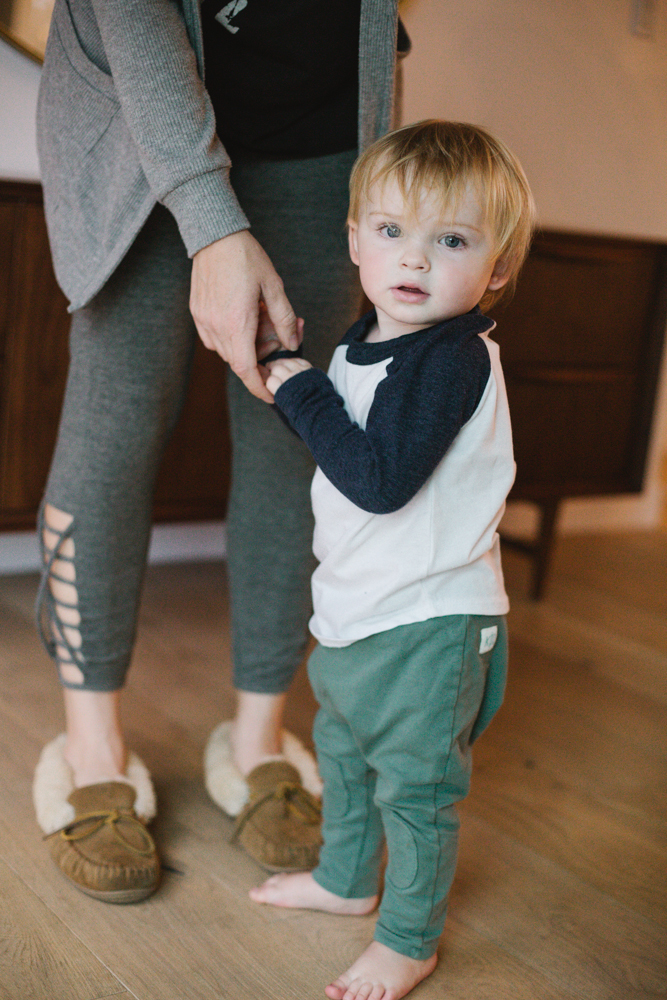 How do you stay cozy at home in these winter months?
Shop my family's looks below!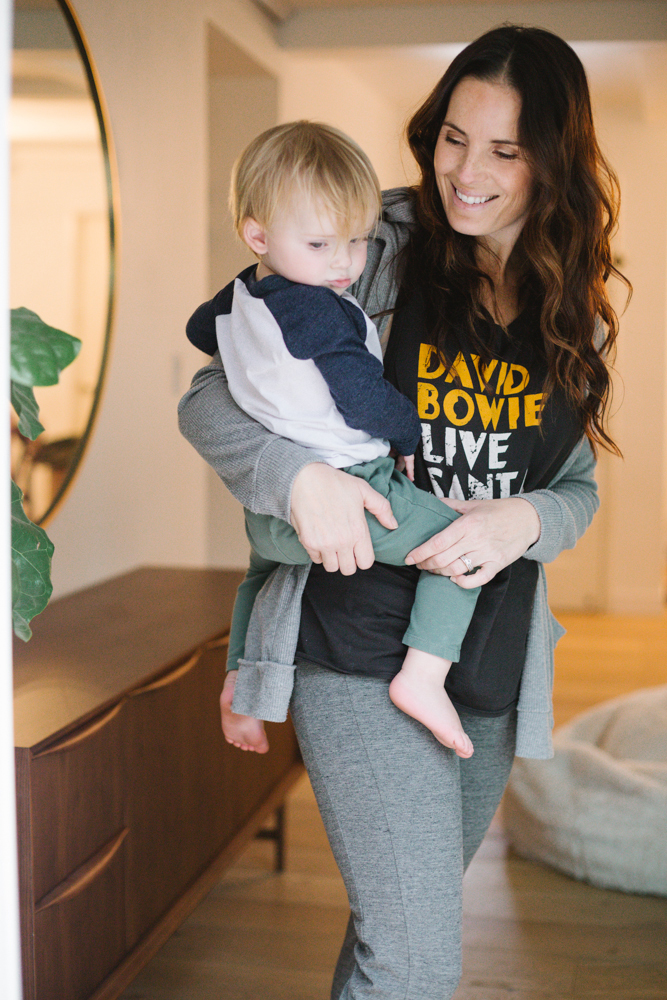 xx
Jacquelyn

Jacquelyn
Tank / Sweater / Leggings
Nate
Tee / Sweatshirt
Court
Sweatshirt / Pants / Tee
Cruz
Tee