Do you ever come across an amazing local spot that you almost don't want to share it's so good?! But then you realize you have to tell everyone about it because yes, it's just that good?! Well that's me today! When I first laid eyes on Daydream Surf Shop I fell in love. I loved the look of the space, but mostly I loved the feel of it. The shop has a calming Southern California vibe without trying too hard. It feels communal and welcoming, just my style!
Owners Becca Mantei and Kyle Kennelly strive for a "space that serves to promote the overall intention of good vibes", and I can vouch, it does. From the people who gravitate inside to the overall aesthetic, the vibes are good. They have everything from coffee, a surf club, home goods and clothing. Their vintage collection, curated by Becca herself, is definitely some of my favorite eye candy in the shop.
Keep reading to hear more from Becca about Daydream Surf Shop and all that goes into making it one of my favorite spots in Costa Mesa…
Photos by Riley Starr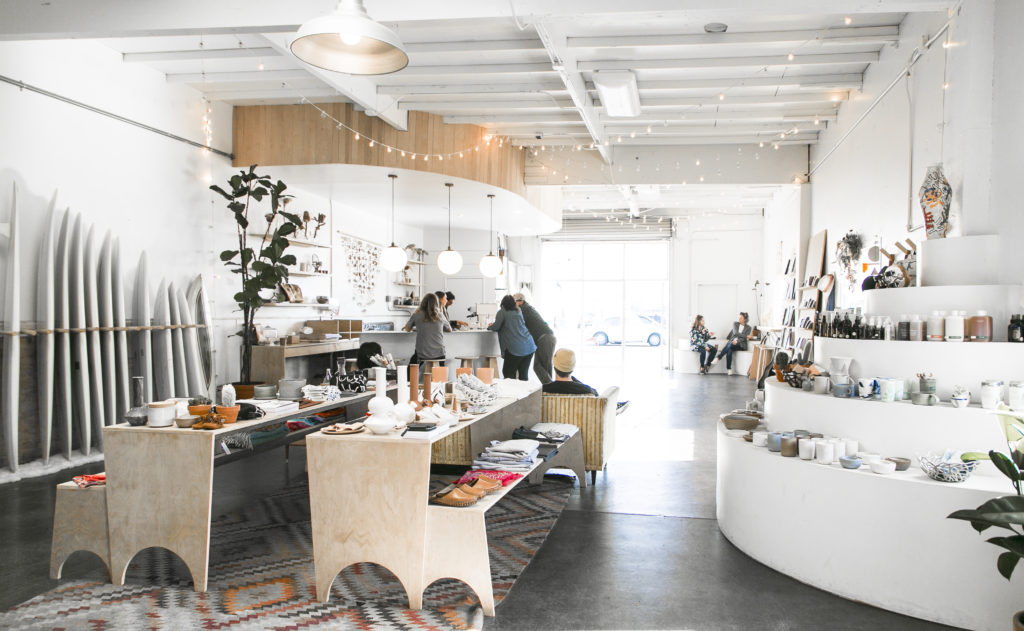 How and when did Daydream Surf Shop come about?
Daydream opened in December 2016. I opened the shop with my long time love/partner/BFF Kyle, after we both were unsatisfied with our jobs. We had both moved to the Bay Area together to go to school. Kyle went to UC Berkeley and I went to the University of San Francisco. After graduating we both got jobs in industries we though would be fulfilling but ended up being the opposite. Kyle worked in the matrix for JP Morgan as an investment banking analyst and I was working as an interior design assistant and had a couple different meaningless retail sales jobs.
We had always dreamed of opening a shop together one day, but it was really more of a pipe dream, nothing that we saw coming to fruition in the near future. After a year of working for The Man, Kyle was fired. AKA the best day ever. When that happened we both said F*** It! Lets do it! Lets open a shop together! Lets work for something we both actually believe in! Lets do what makes us happy and fulfilled!
We spent 2 years saving as much money as we could and tried to gain as much knowledge as we could about how to open and run a successful shop. Fast forward to today, and we've just finished our first year in business. It's more work than I could have ever imagined, but is also the most fulfilling thing I have ever been apart of.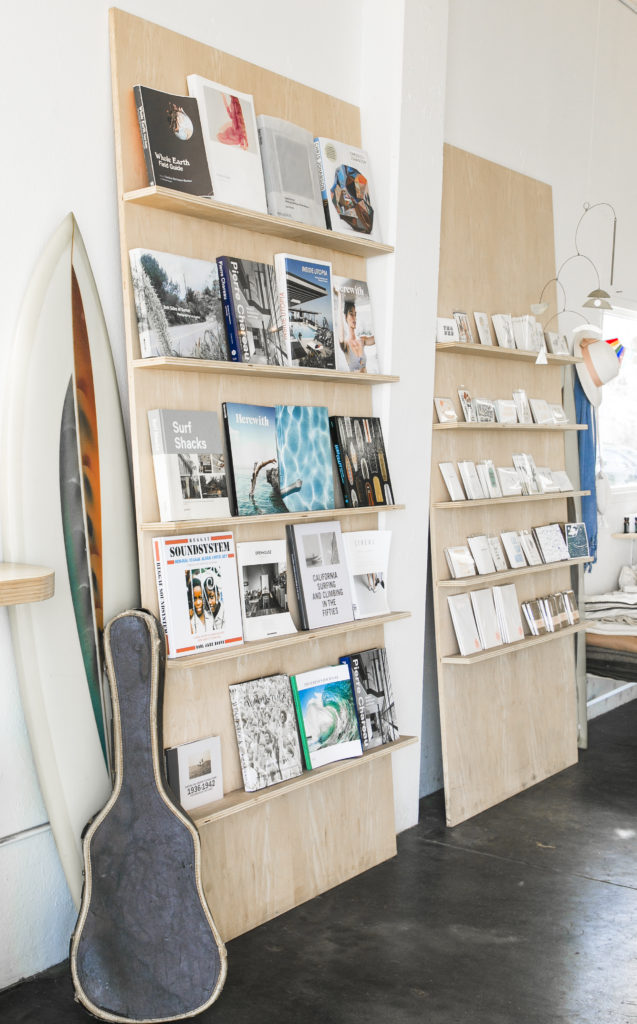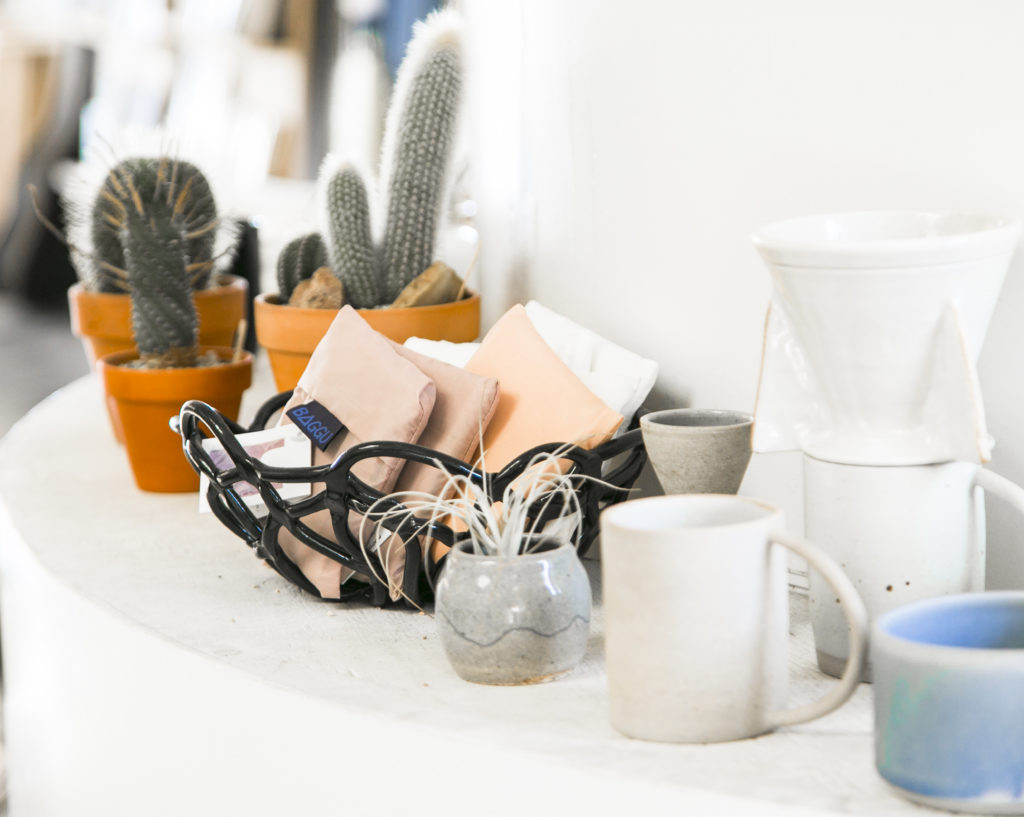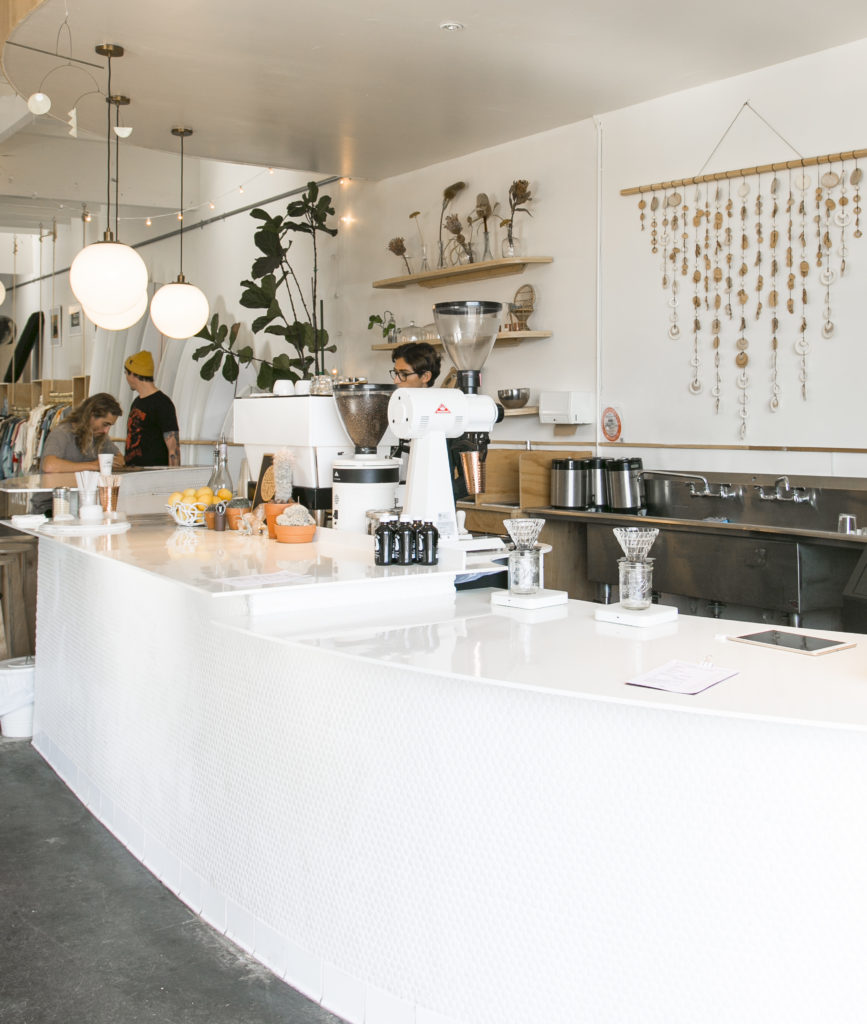 What is it about you and Kyle's backgrounds that make your shop successful?
Kyle studied economics and I studied design and fine art. We have a pretty good Yin and Yang situation between the two of us. Kyle is much more analytical and detail oriented and I am more focused on the bigger picture and feeling of the shop as a whole.
We also work together really well. I think since we've been together for almost 8 years we have both gotten really good at knowing what the other person needs. If one of us is feeling drained and over worked the other one is able to pick up on it and take care of them. It's the best thing in the world to be able to work with my best friend, I highly recommend it.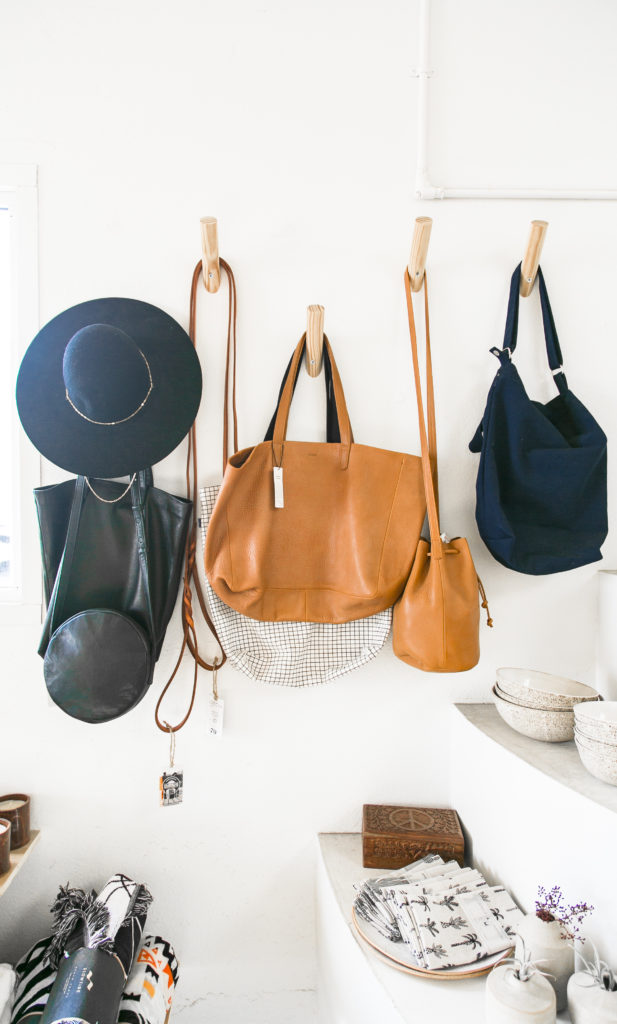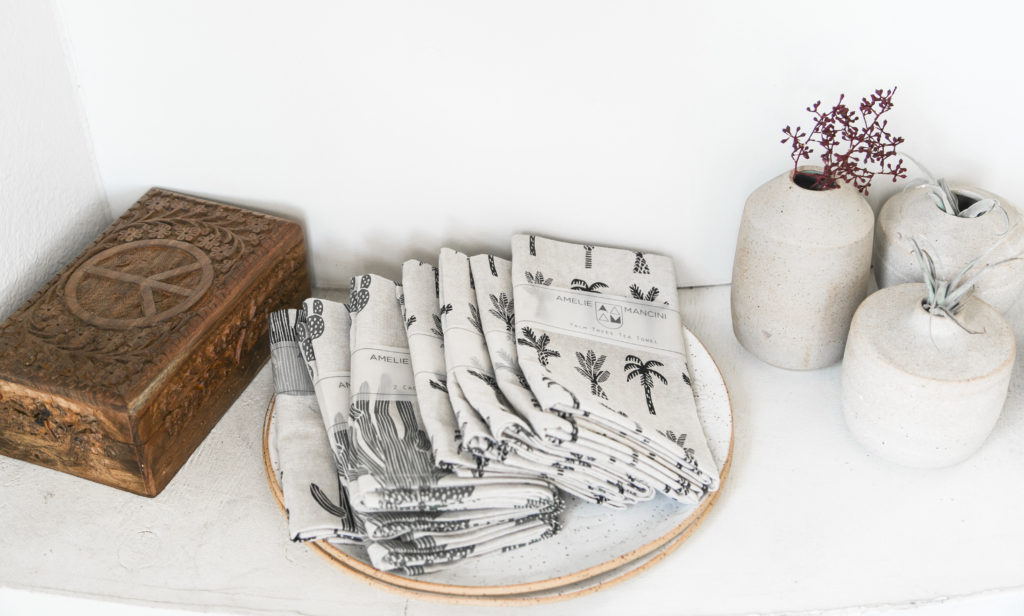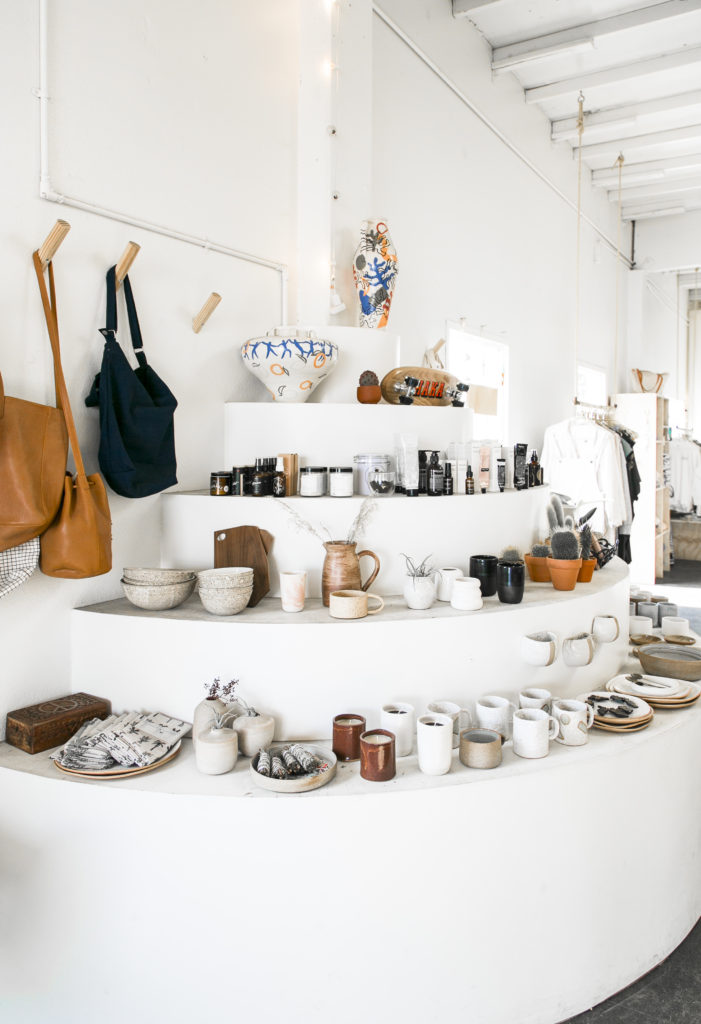 What are some of your favorite items in your shop?
My favorite part of the shop is our vintage collection. I hand pick every piece that goes into it. I sift through mountains of dirty clothes to find the gems buried at the bottom. I love being able to give new life to clothes that would have otherwise been thrown into a landfill. The colors, patterns, and quality that clothes were made with ages ago have always been something I've been interested it. I've been religiously going to flea markets since I was in Jr High.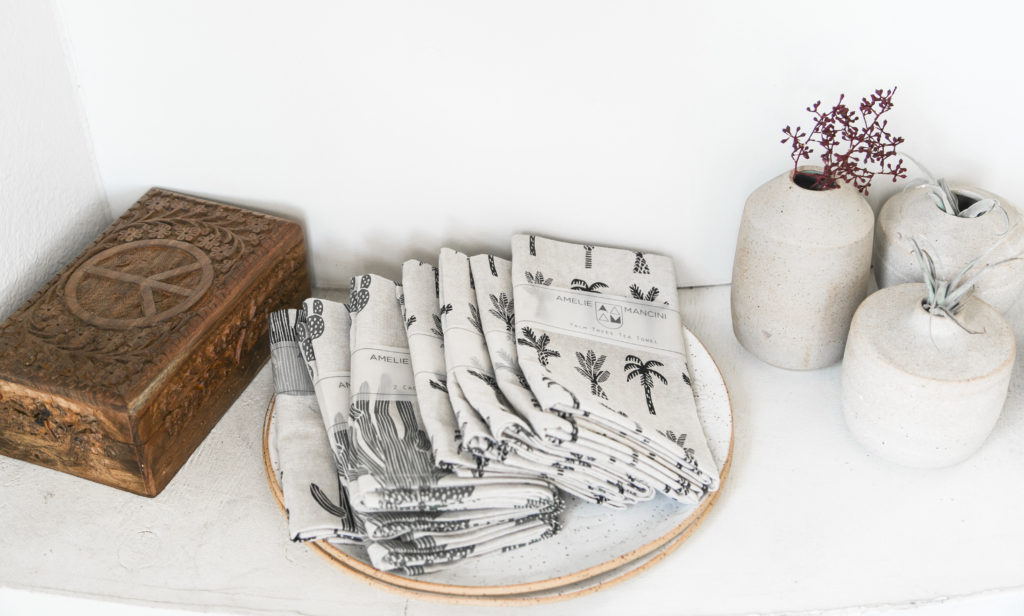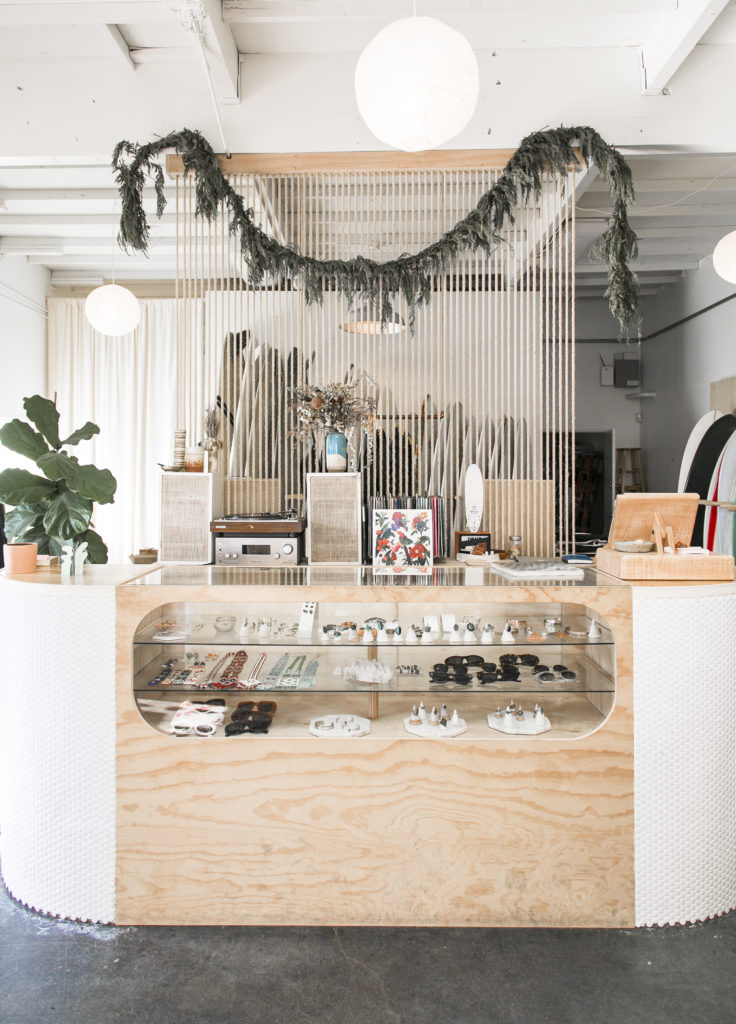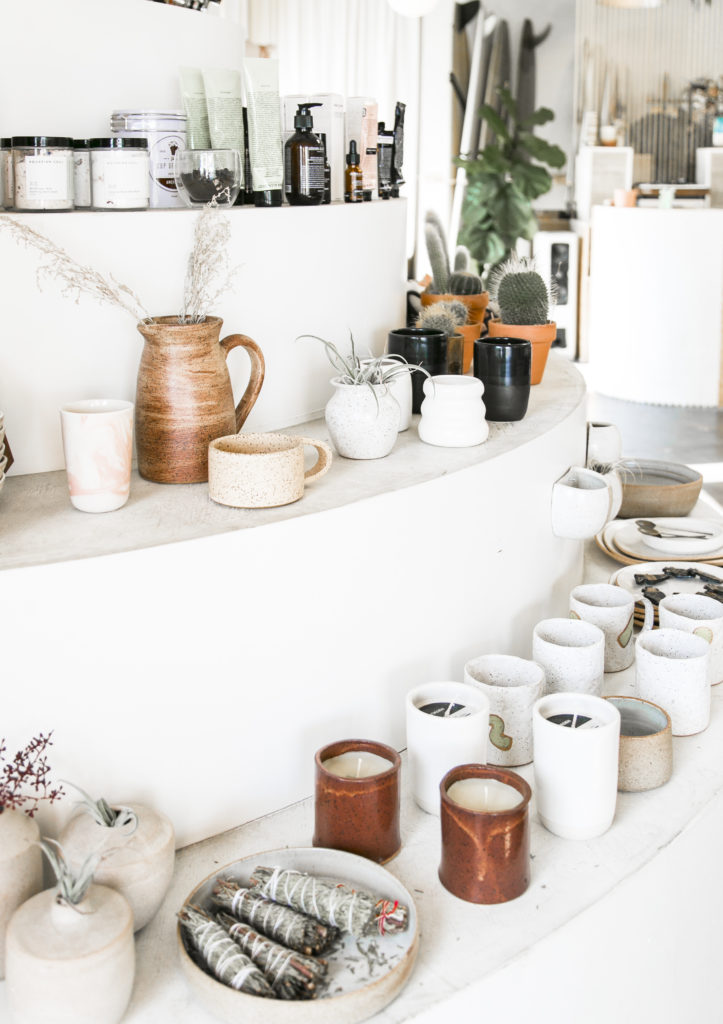 We love that you value purpose and quality in the items in your shop, talk to us about that…
Purpose and quality are important, there's so much waste that goes along with modern day consumption habits and we want to give folks an option to minimize that by curating our space with high quality goods backed by ethical business practices. We handle all the work of sourcing and buying products from brands we've researched and know to be pushing the envelope of ethical practices in terms of social and environmental objectives.
For example, Sightglass our coffee roasters, practice direct trade with all the farms they're partnered with and will even invest capital in order to improve some farms' production facilities and garner long-term relationships that make both parties successful. One of our other most popular product categories is vintage clothing which aims to bypass any clothing production whatsoever in favor of recycling garments, many of which are found in landfills but are in near perfect condition.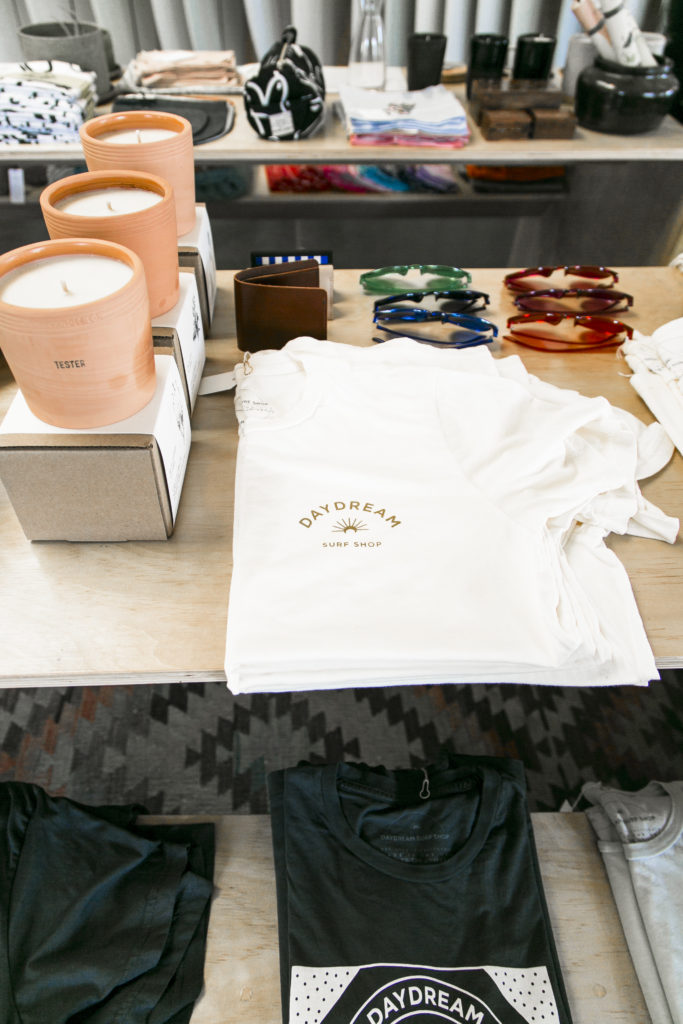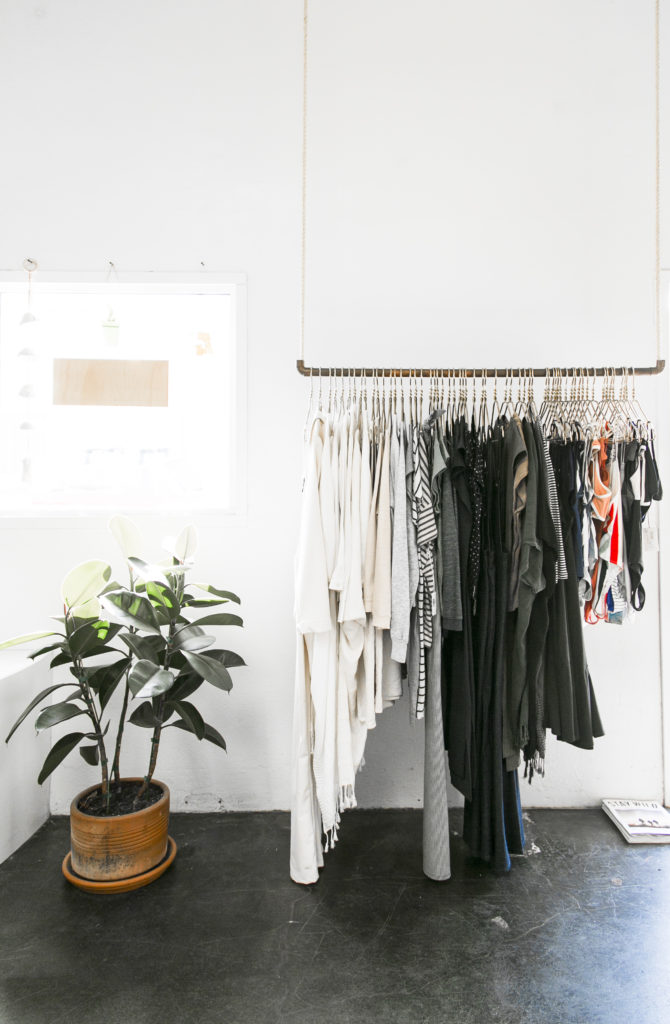 Your surf club is such a great concept and quintessential to our Southern California lifestyle, tell us about it…
Our Surf Club is centered around a shift that has been operating in the background of surf culture for a number of years now. We and a growing number of folks see surfing more as an academic study of surfing history and design theory than a "sport" which is how mainstream surfing has been defined. It's a recreation that provides a graceful and beautiful way for friends and loved ones to interact with nature.
Each person has their own individualistic style and with this comes a wide variety of boards that suit each persons' physical and mental make up. We provide a place to learn what style works for each individual and walk them through various designs based on what is working and not working well. Each interaction will be coupled with relevant historical information revolving around each boards' design and sometimes we'll even give out little homework assignments for those that are looking to go a little deeper… usually it's just something as simple as watching a short video online.
As for the nuts and bolts of the club, we have about 45 boards from dozens of legendary and contemporary shapers that we're always selling and replacing with new ones. We have three levels of membership, a $20 day pass, a $50 per month level that allows folks a 3 day holding period with each board of interest, and a $100 per month membership that allows folks a 7 day holding period. The latter membership is great for our LA and San Diego members while most folks that are located more closely to the shop usually opt for the mid-range membership.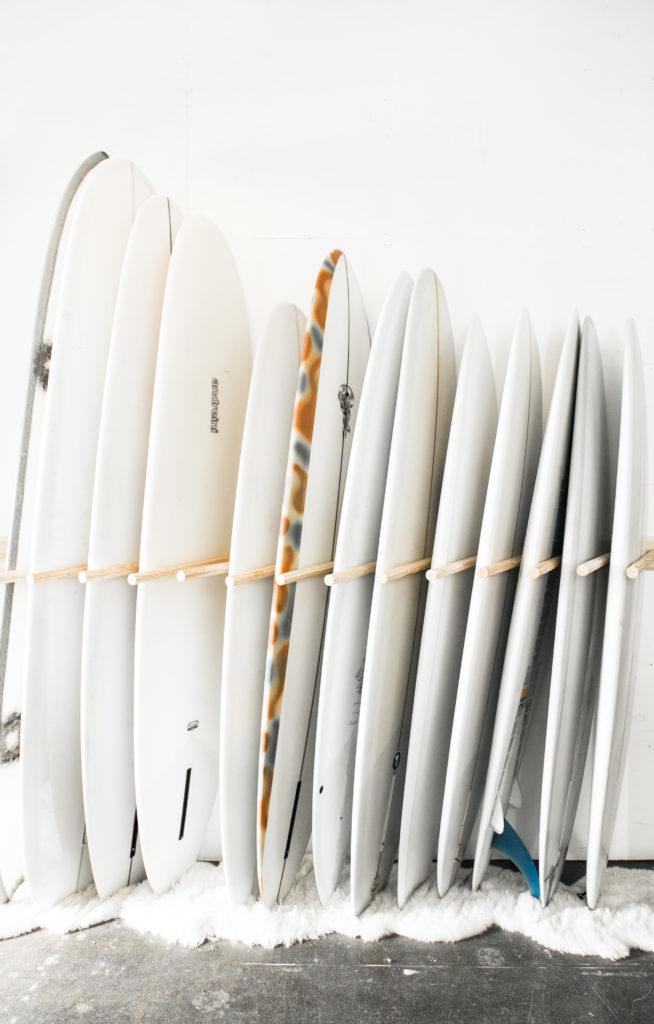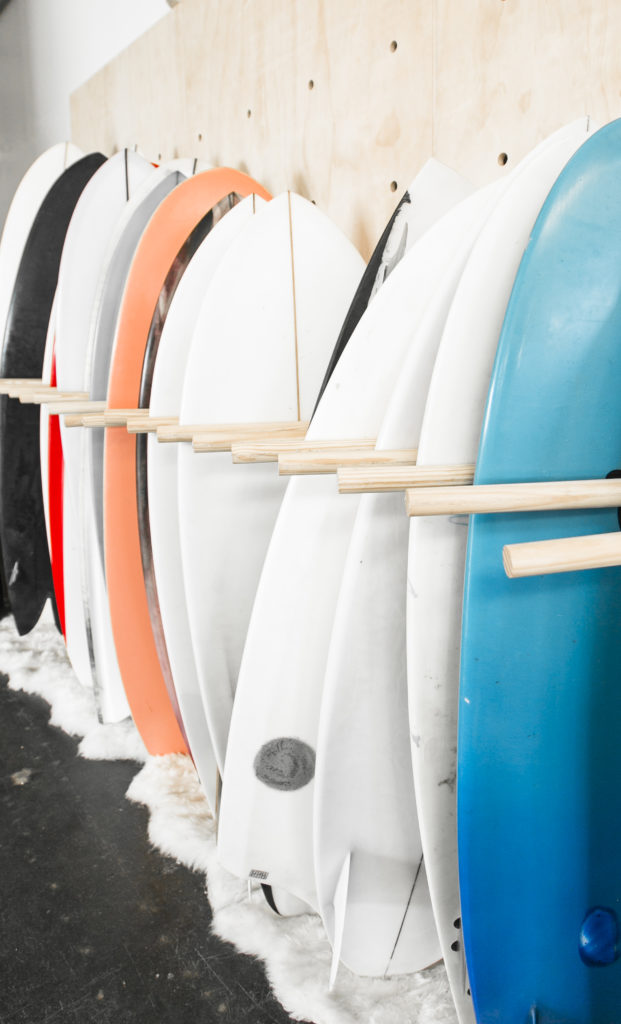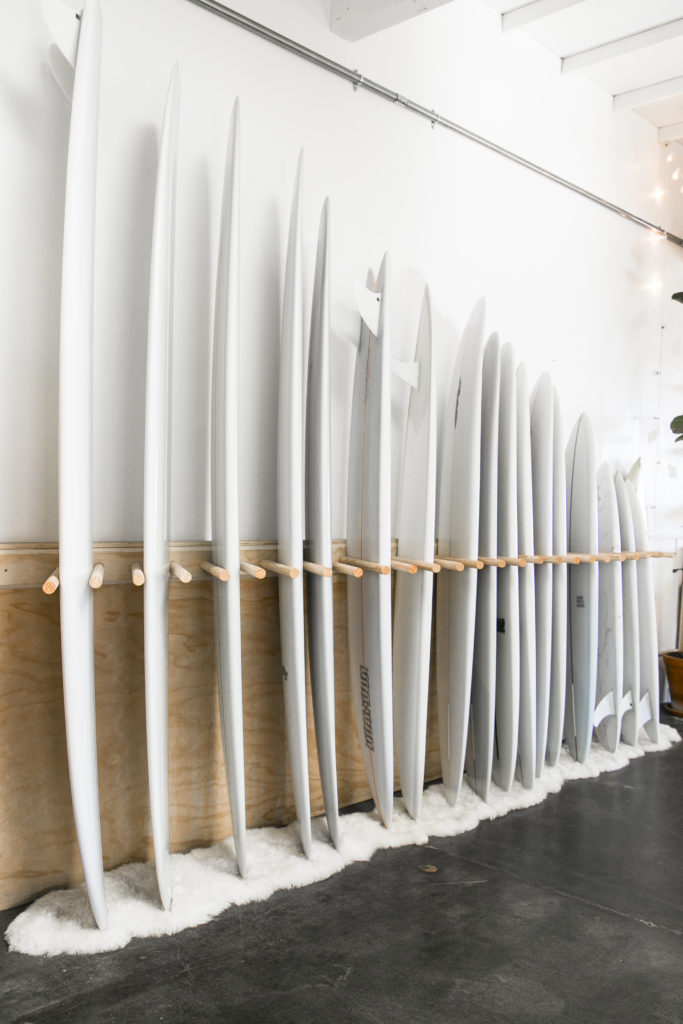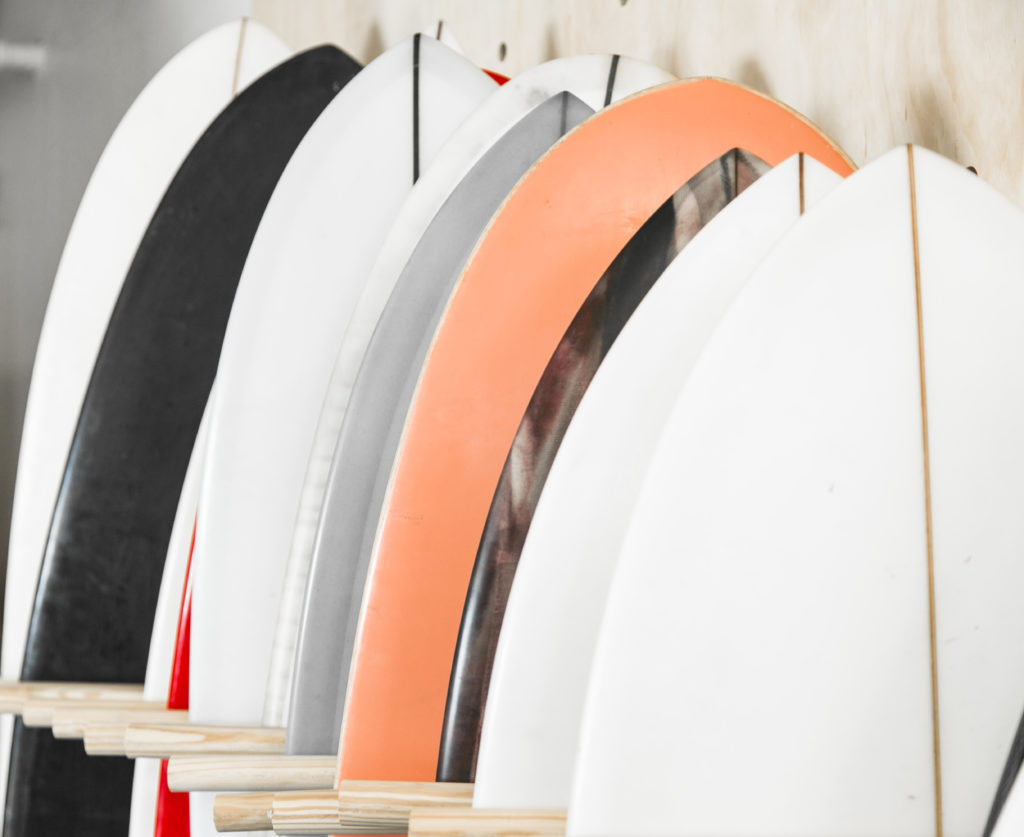 Why did you decide to add a coffee shop into the mix?
We are both big coffee fans. Aside from just loving coffee, having the cafe has allowed for our shop to become a place for our community to come together. Having coffee also gives people a reason to come in everyday. People don't buy surfboards everyday but they can buy a cup of coffee everyday. I love how it makes our space the place for people to spend time and hang out with one another. This component of our shop has made Daydream a space that folks have on their radar as a daily destination.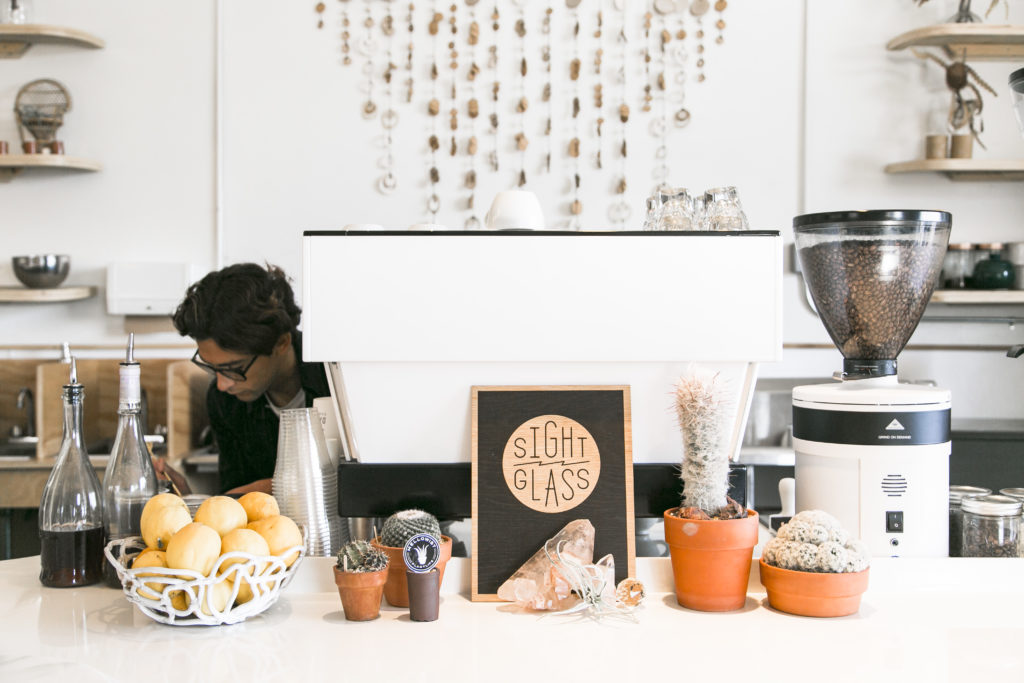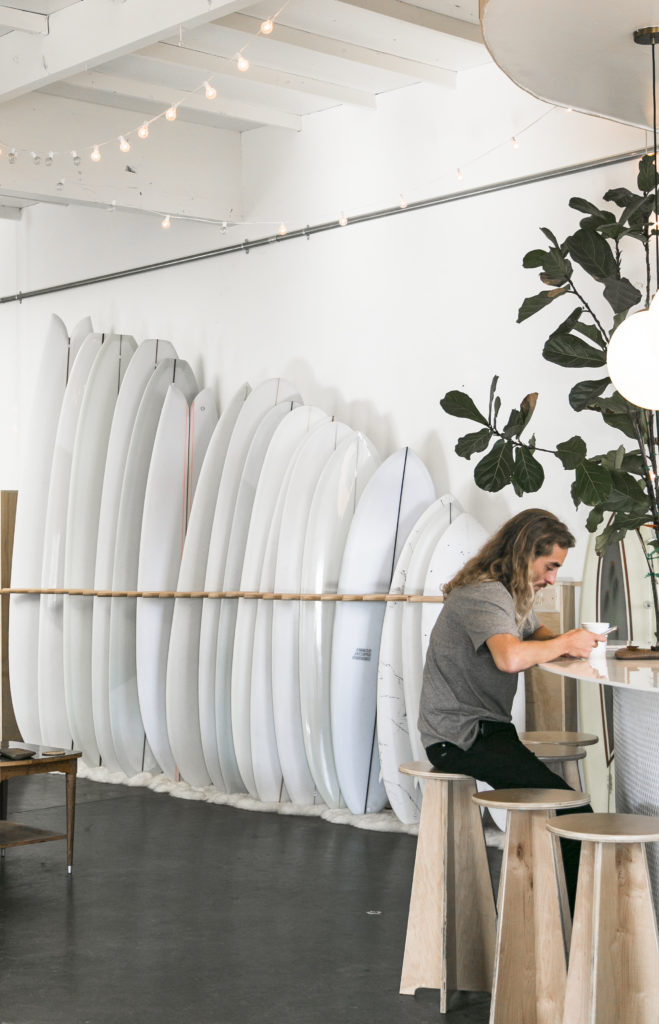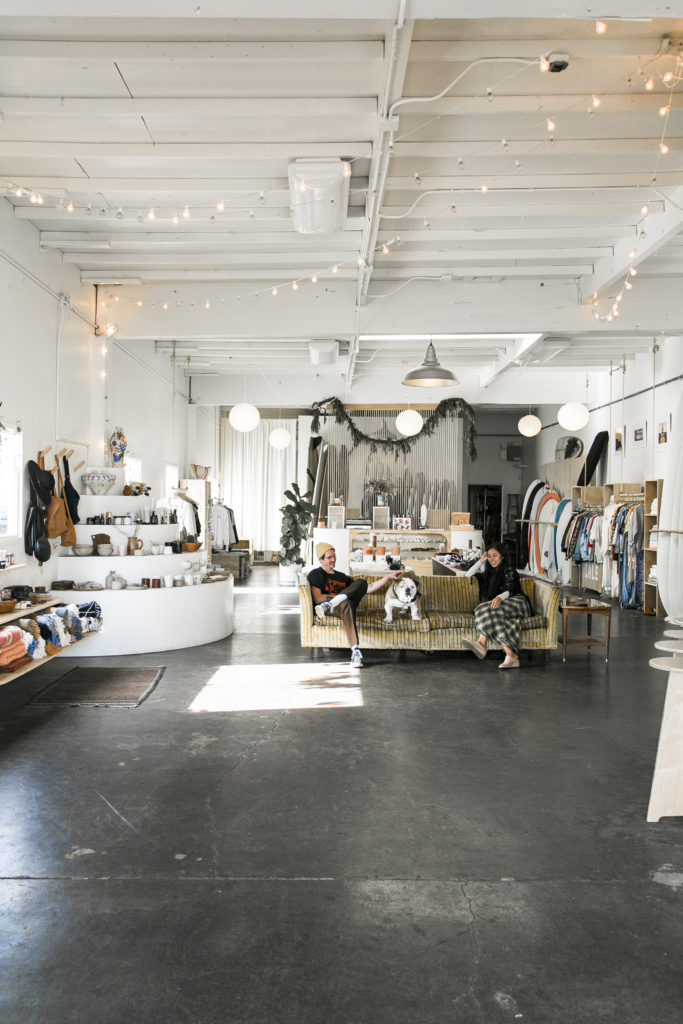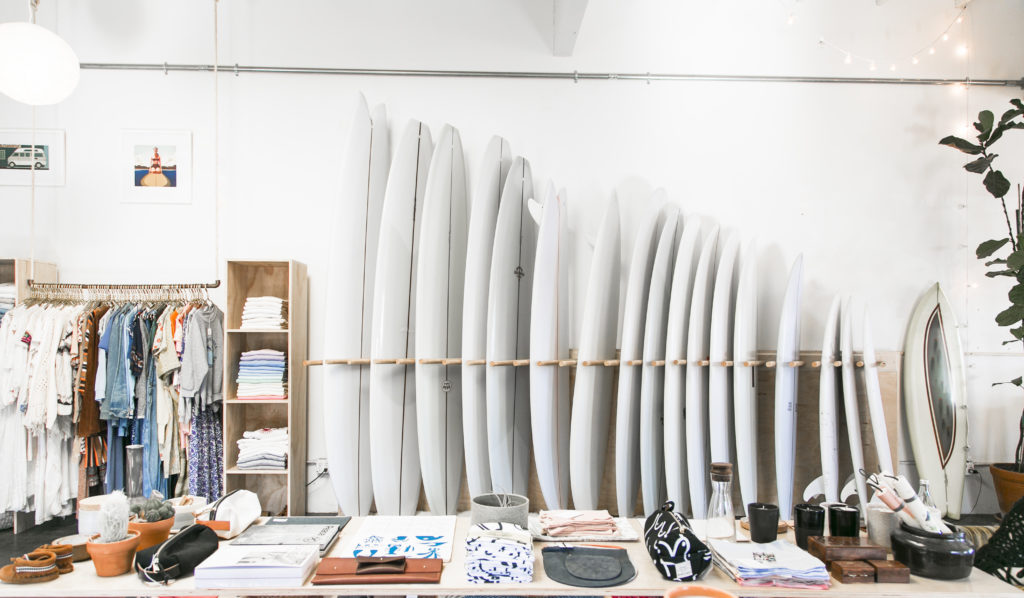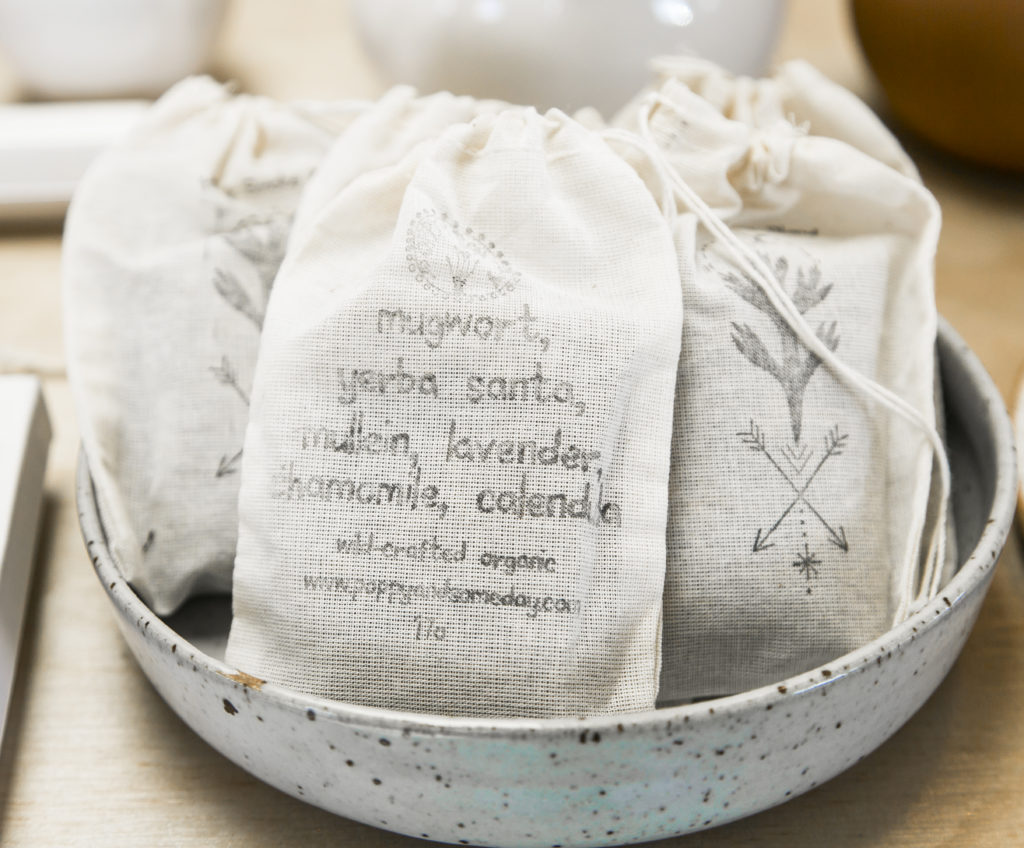 You host a lot of events in the shop, what are some fun ones you have coming up?
On 1/11, we had a gong sound bath meditation. It was a really relaxing event with a great turn out. We've had a couple sound baths at the shop in the past, it's definitely an event that we will continue to host, so if you missed out on this one, there will be more! But I think the next event we are having is a flower pop up on Valentine's Day! We will have beautiful floral bouquets and handmade ceramic vases available for people.
One of my best friends is the owner of the most amazing ceramics studio right down the street from our shop called Costa Mesa Ceramics and she will be making a bunch of epic handmade ceramic vases. Another friend of mine is the most talented florist and she will be creating beautiful floral arrangements. Who doesn't love fresh flowers and ceramics?
That's a tough question to answer because its very grand and changing dramatically all the time. We have so many rad opportunities and people that our shop will seemingly randomly attract and pull into our circle, it's really remarkable what falls into place if you know how to let it.
We can't really get too specific but we can say this, we will be focusing on making Newport, Costa Mesa, and costal Orange County a place for like-minded people to connect, learn, and enjoy themselves. We have a lot of places on our list of destinations that have all the communal ingredients we see as imperative structures of Daydream and will definitely be scouting to connect with these communities both near and far in a deeper fashion in 2018.
---
Thank you so much for sharing Becca & Kyle!
If you haven't yet, you must check out this spot!
xx
Jacquelyn