Get ready to get your drool on because I've got the ultimate combo for you today! Dessert and wine pairings for Valentine's Day totally need to be a thing, am I right?! Well I sure think so, so I'm making it one! Truly, one of the best blog posts ever, because if has two of my favorite things!
Of course I teamed up with our friends at One Hope and Colette's Catering to bring this one to ya!! As a matter of fact, how about we just forget about that whole "dinner" part on February 14th and go straight to the good stuff?! Without further ado, let's check these yummy combos out!
Photos by Alison Bernier
First we are starting with a delicious Cabernet Sauvignon paired with Violet & Cassis Petit Fours. Perhaps you're like me and saying what the heck is that?! In short, they are delicious little bite sized cakes, and you need them… With a big ol' glass of Cab!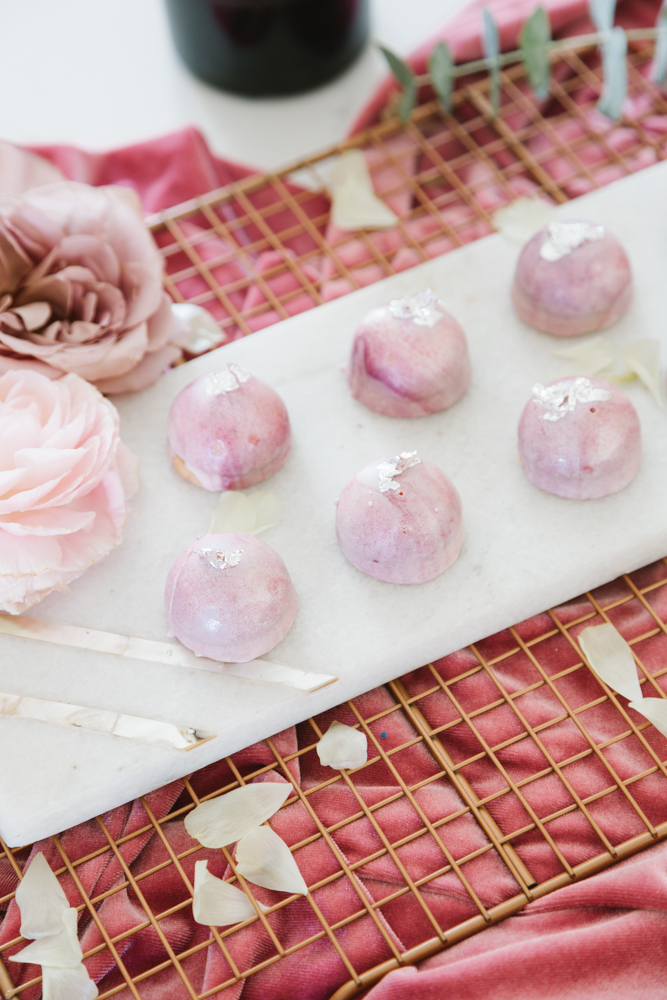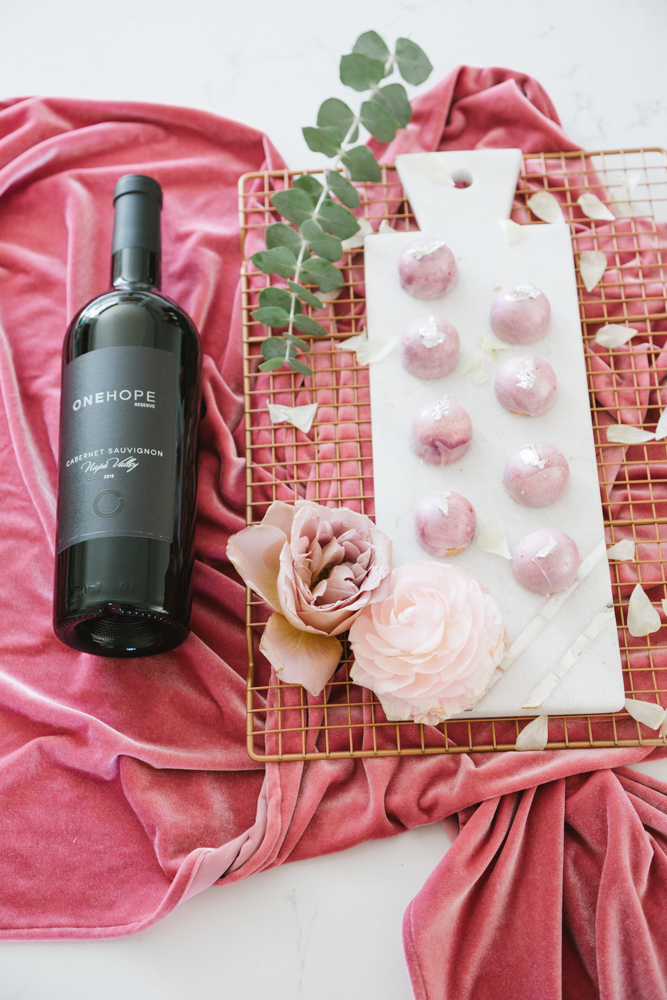 Second on the list is one of my favorites, Pinot Noir. Colette's paired this rich and fruitful wine with their Petite Blueberry Cornmeal Cakes. I love blueberry muffins, does that mean I should start drinking Pinot for breakfast?! Now how do I convince my husband this is ok….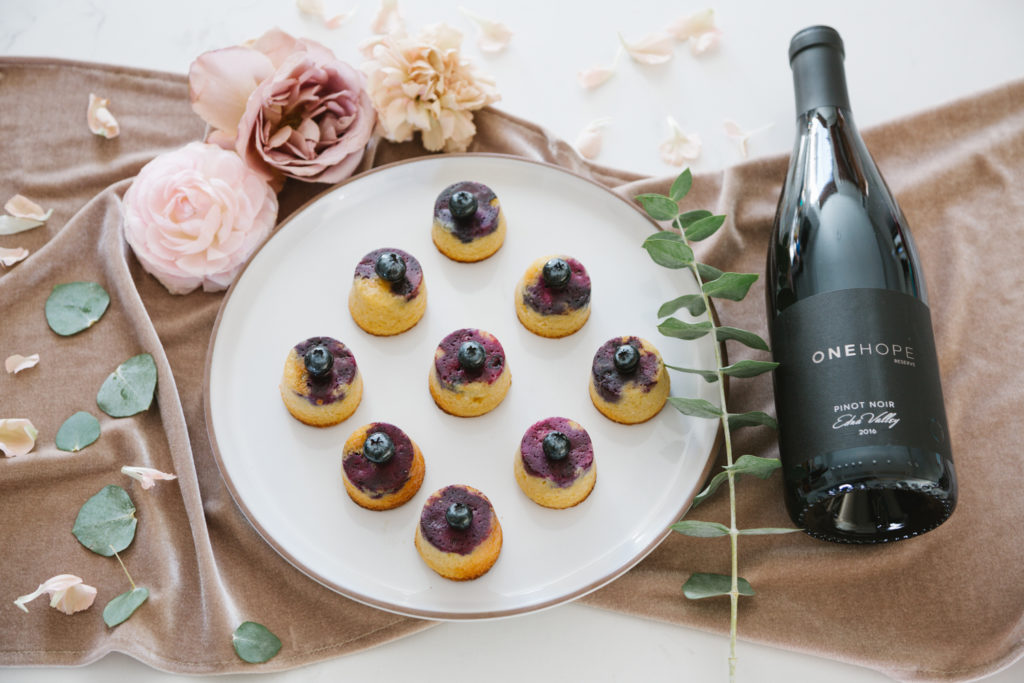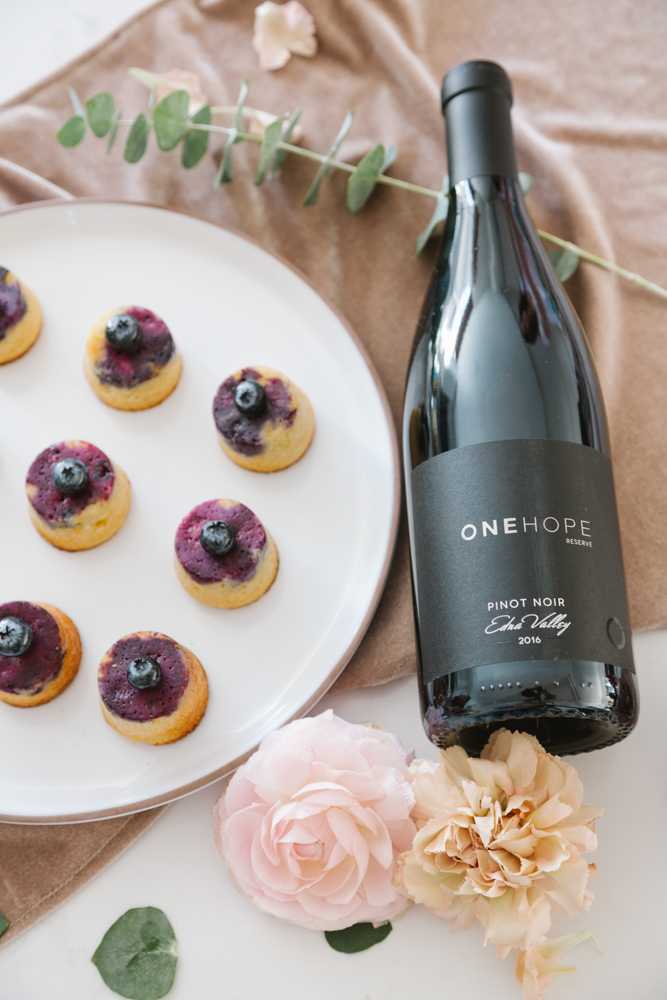 I happened to shoot this post on my Dad's birthday… And he happens to LOVE carrot cake and coconut… So this next one couldn't have been more perfect! Yep, Colette's paired this delicious Rosé with their Petite Carrot & Coconut Cakes… My dad's dreams were made and I'm still the favorite daughter!! Just kidding Janna…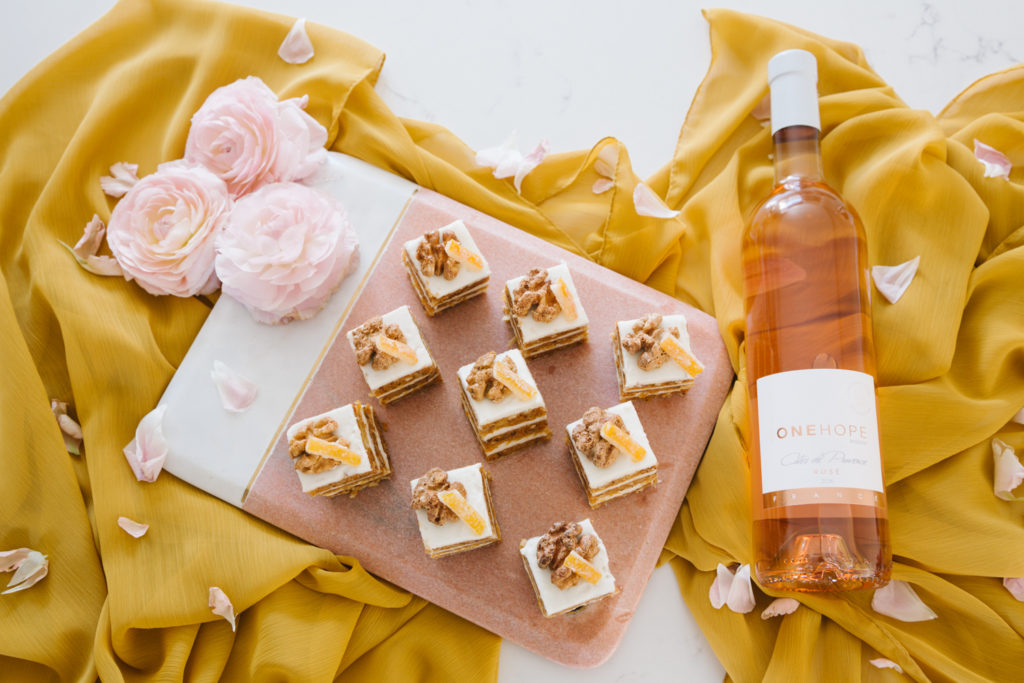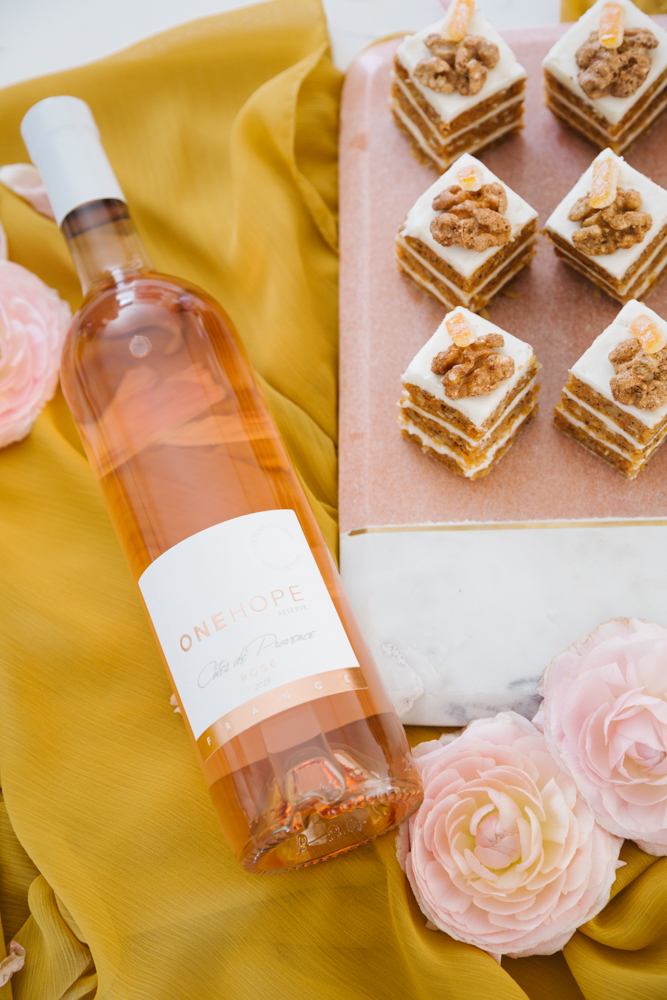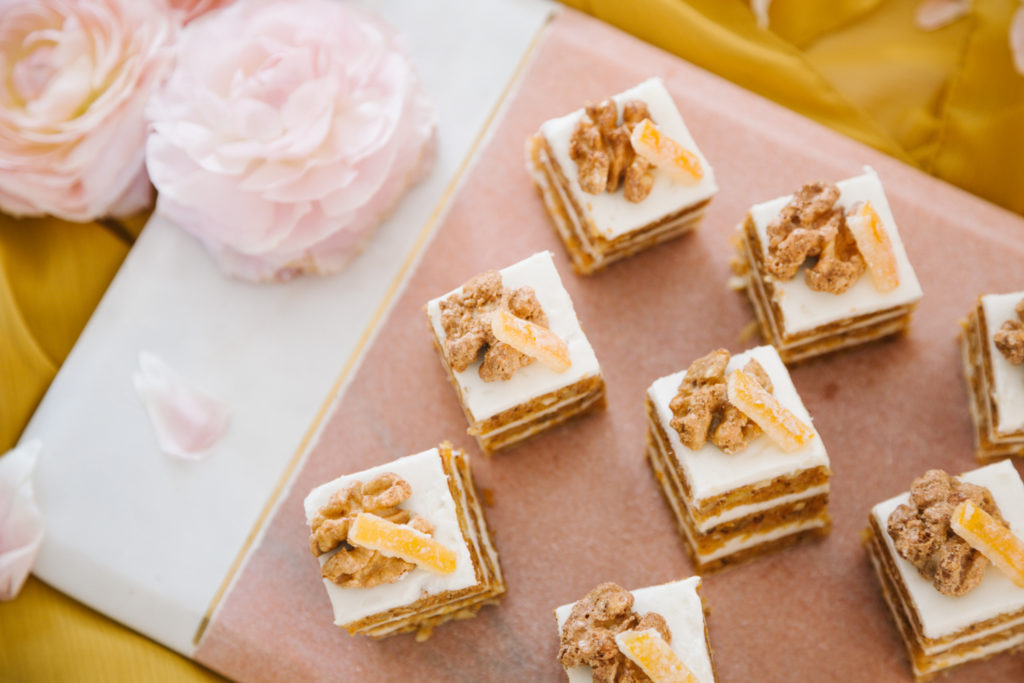 Obviously Valentine's Day is a celebration, so we definitely need something sparkly to sip! How perfect is it to pair a Rosé Sparkling Wine with Funfetti Whoopie Pies?! After all, that's a party right there! These are also a great kiddo pleaser… My advice is to let them join in on the fun then put them to bed and have your own celebration… Bow Chicka Bow Wow!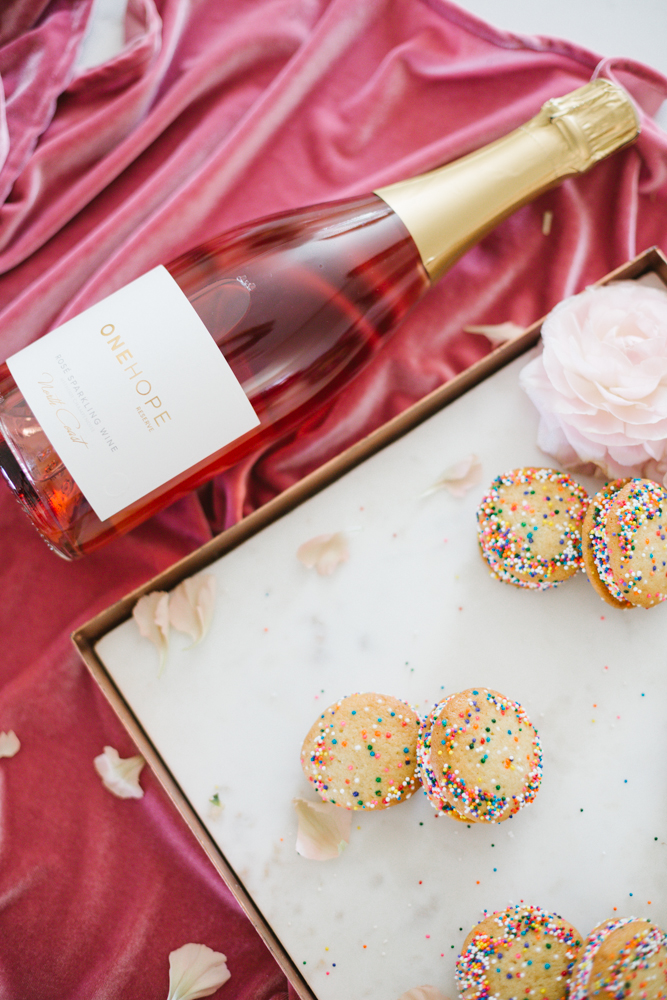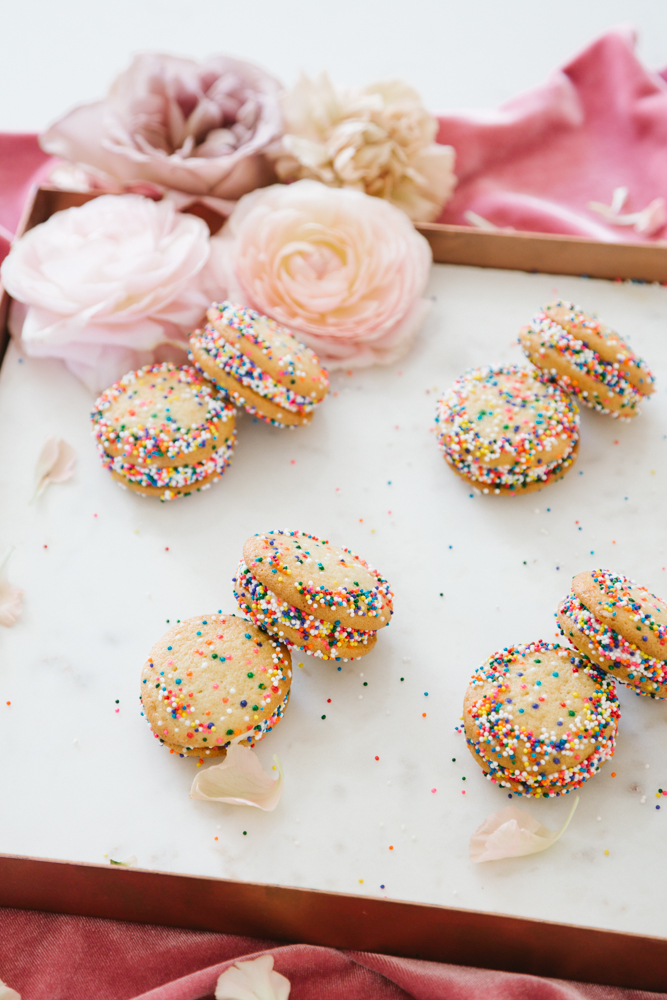 Last but not least are my husband's favorites… Now I know what to serve next week! He was popping these suckers in like there was no tomorrow, ha! They are Lemon Apricot Mini Cheesecakes and I think my husband loves them more than me. Colette's paired them with their light and refreshing Sauvignon Blanc. The crisp finish pairs perfectly with the sweet & tartness of the dessert.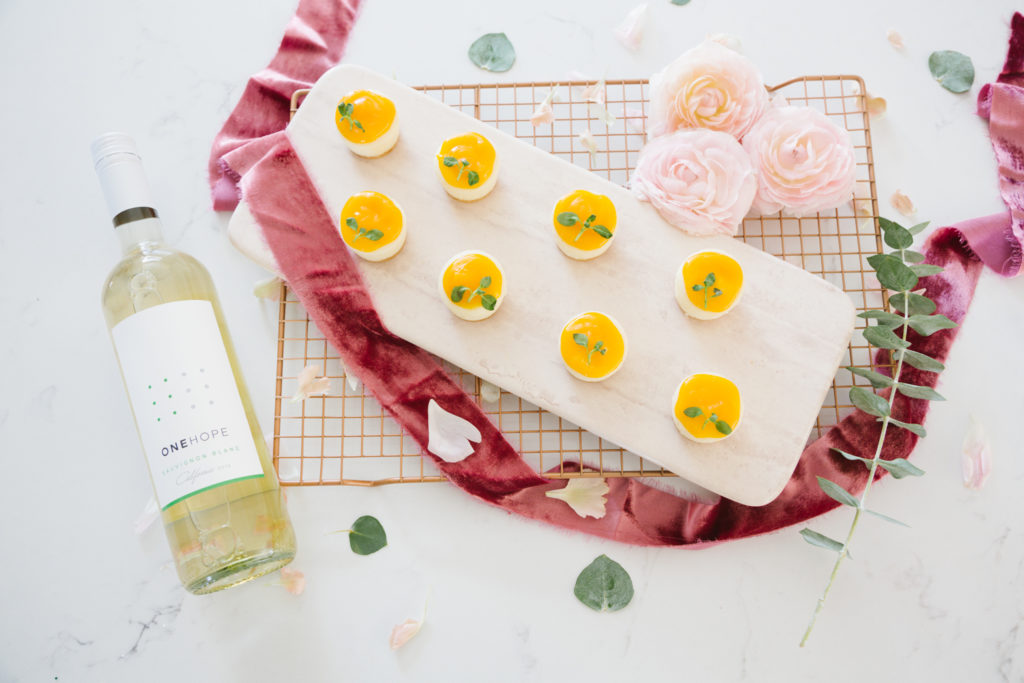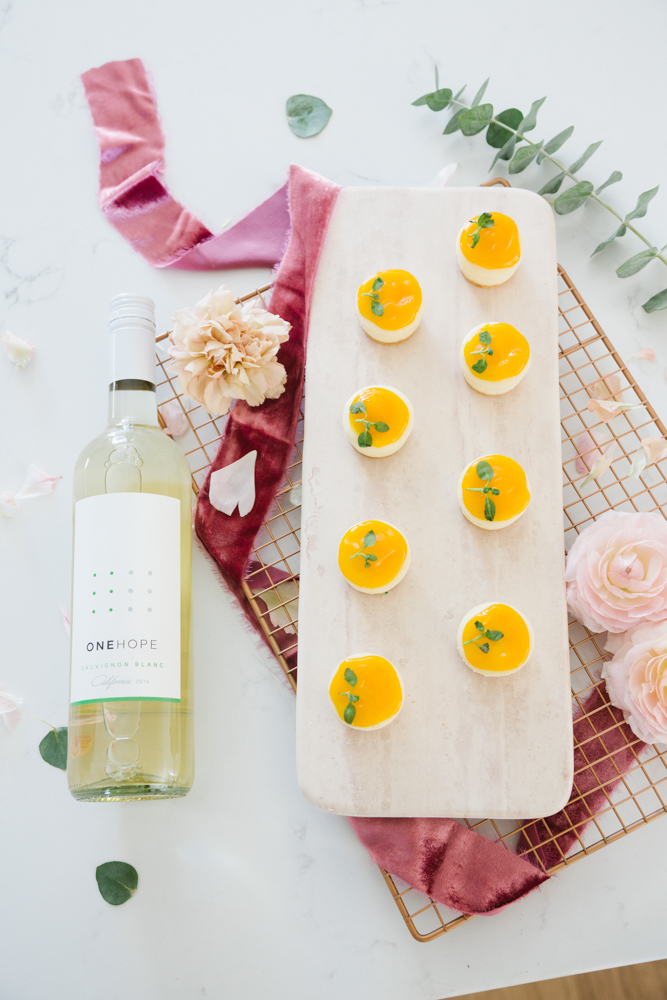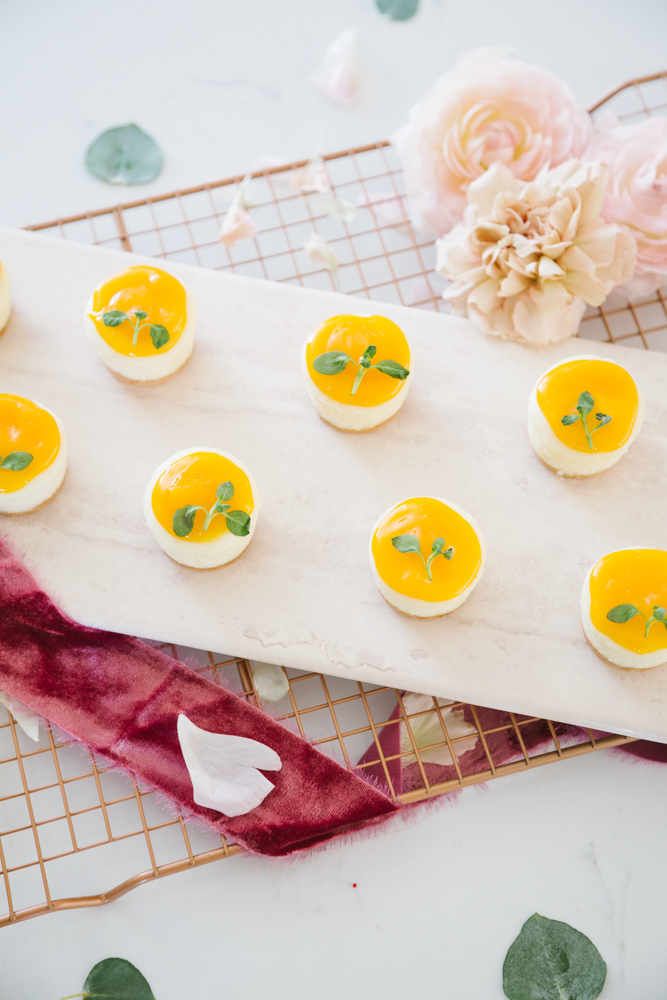 Now what will you be serving this Valentine's Day?! Truly, we set the bar pretty high… But, I have faith in our readers to make this the best Valentine's Day yet!!! Cheers!
xx