Another day, another Valentine's Day post! Obviously, Valentine's Day is a special day for you and your husband. But what about the little men in your life?! As a boy mom it's my responsibility to raise them to be sensitive and loving, and obviously spoil their future wives for Valentine's Day!
We wanted to share a few fun mama & son Valentine's Day date ideas with you. Because it's all about taking these holidays and making them special for our kids!!
My days as a boy mom consist of different super hero costumes, getting dirty, playing with nerf guns and farts. That about sums it up! But seriously I love this time with them and playing with them, I am definitely that mom that's at the park in all the action. One of our favorite day dates is going to Disneyland!
Clearly we are big fans, who isn't?! It's so fun to go for a few hours, see our favorite characters and go on all the rides we can. Making it a Valentine's Day date is even more special! For this day I got us all special Valentine's Day shirts to wear and I wore my Daydream Republic ears of course! First things first though, gotta see that castle… It's magic every single time!
Photos by Annie Vovan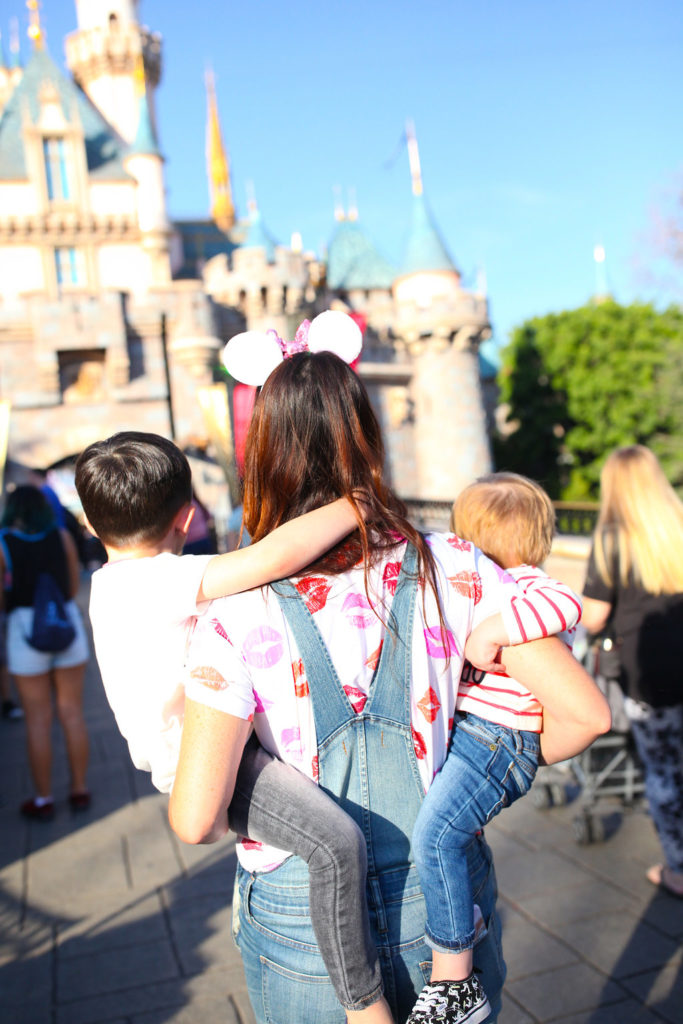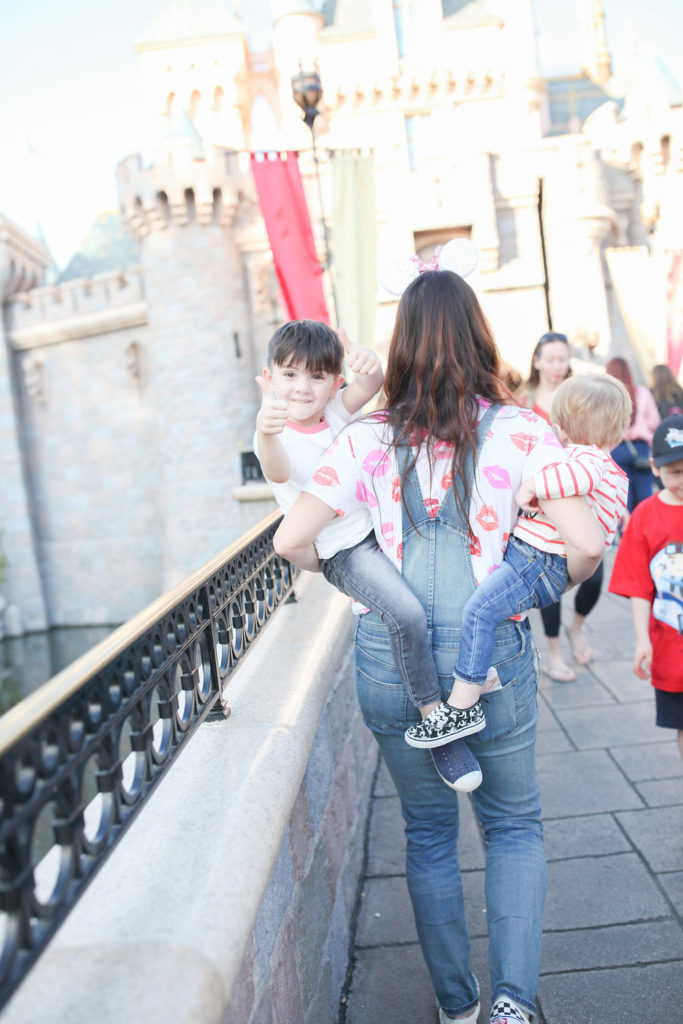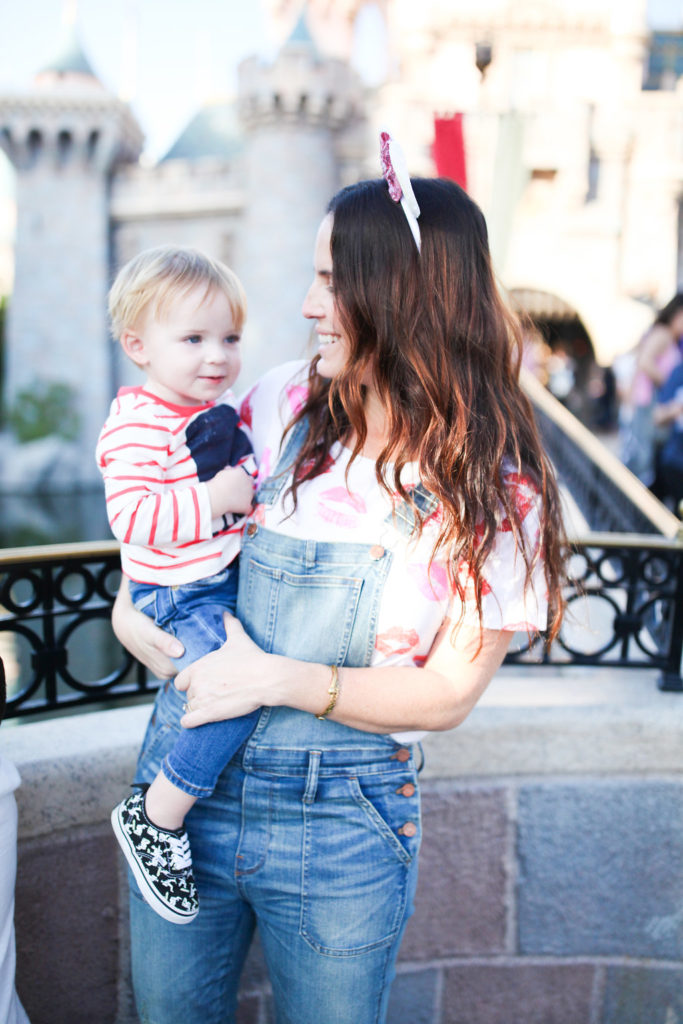 Second, we head over to Tomorrow Land, obviously!! It's little boy heaven! This little spot is sort of hidden, but the best spot to watch the rocket ships and get a run out!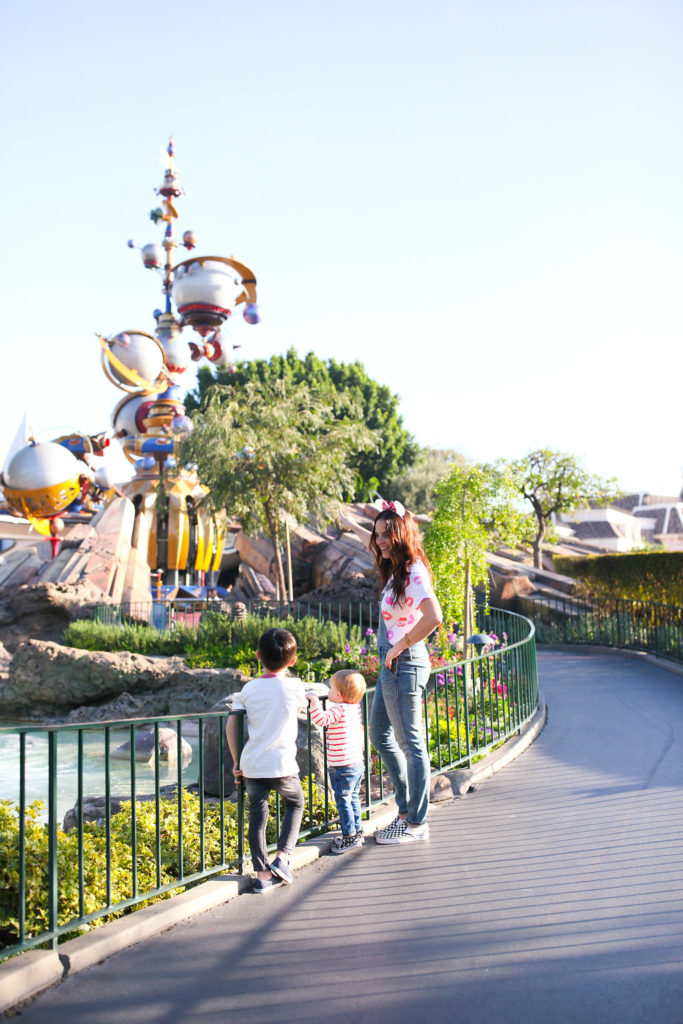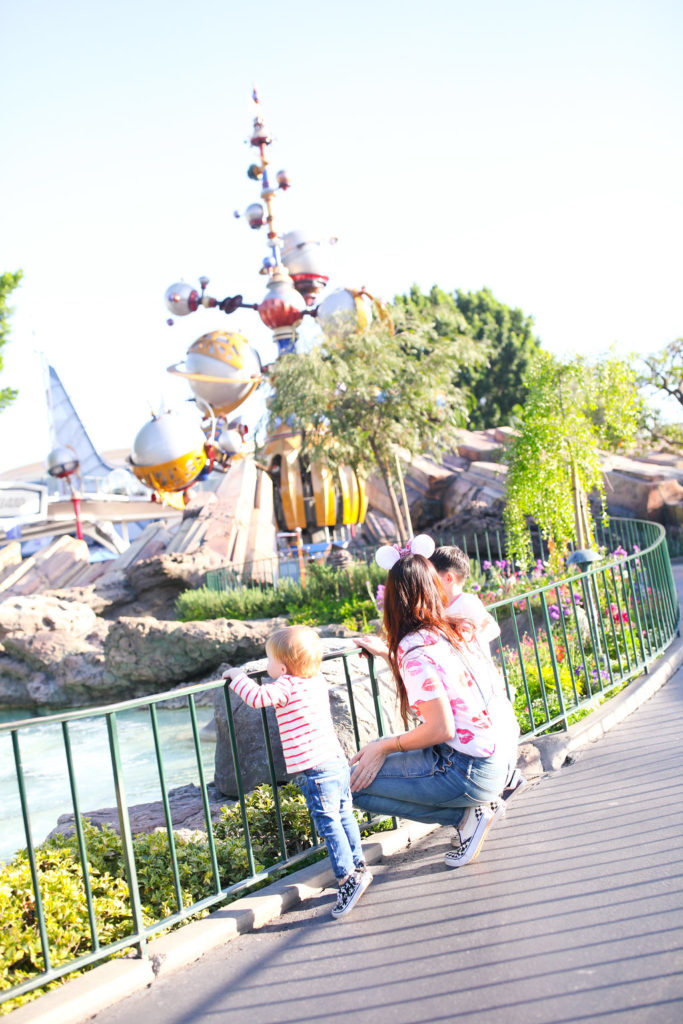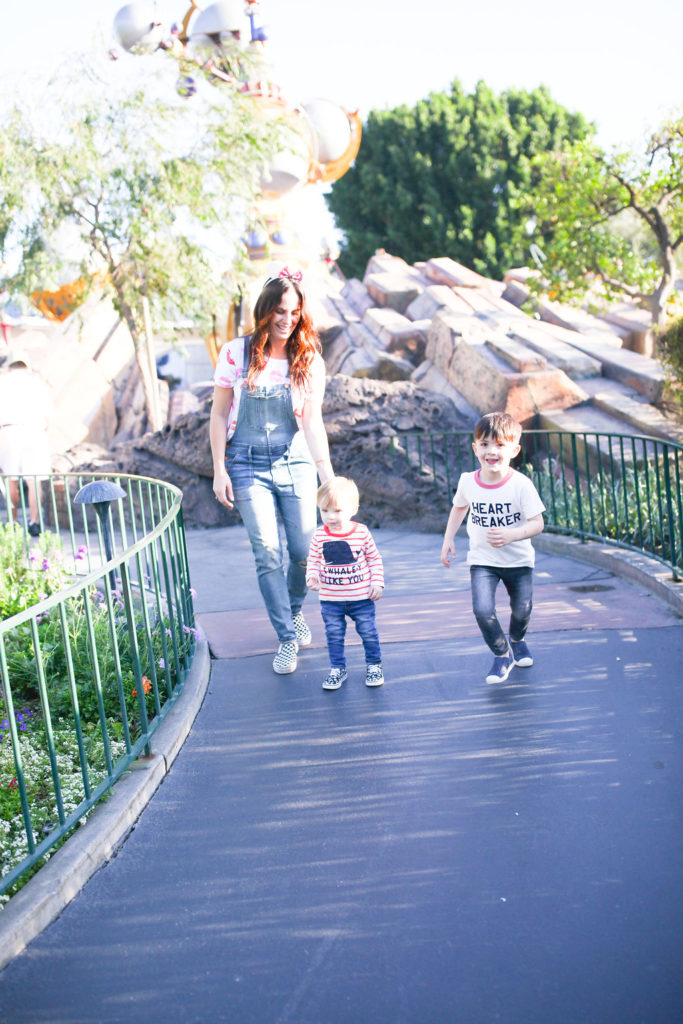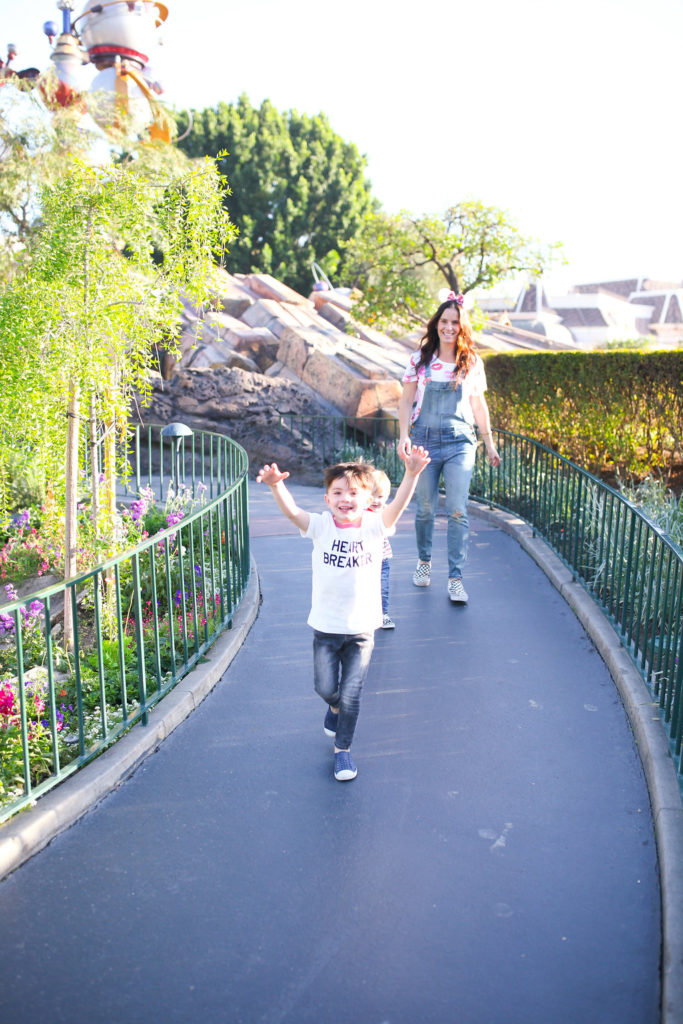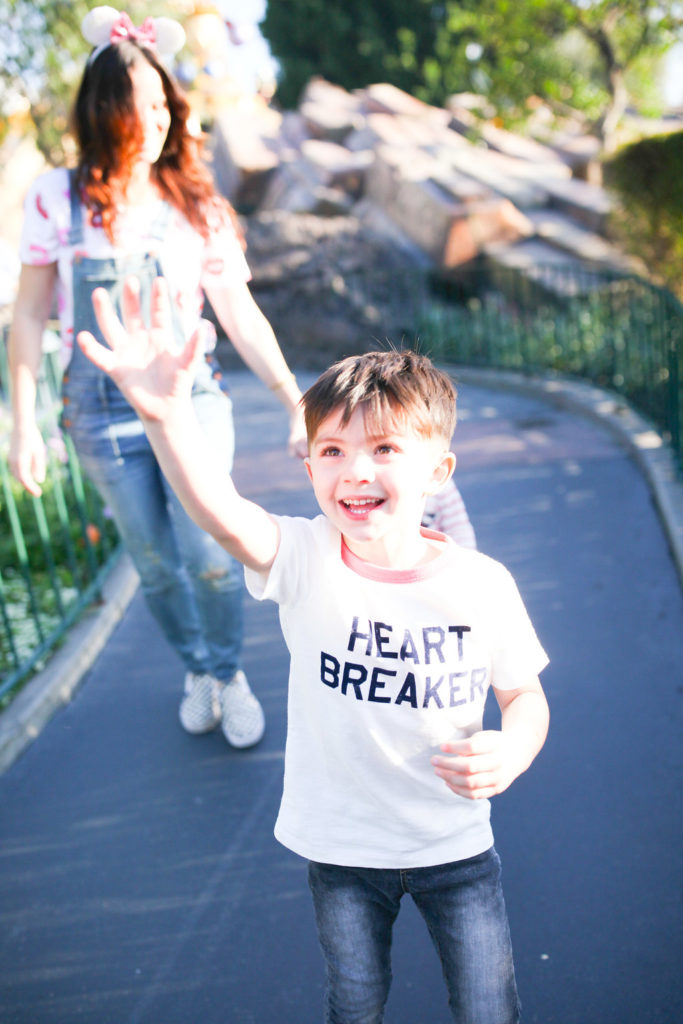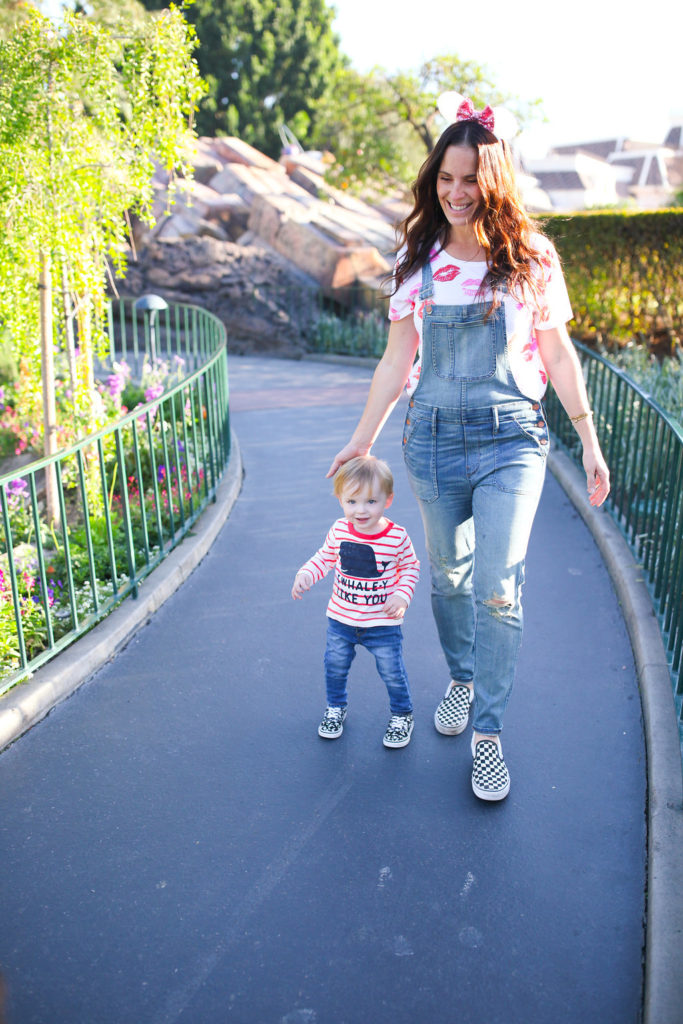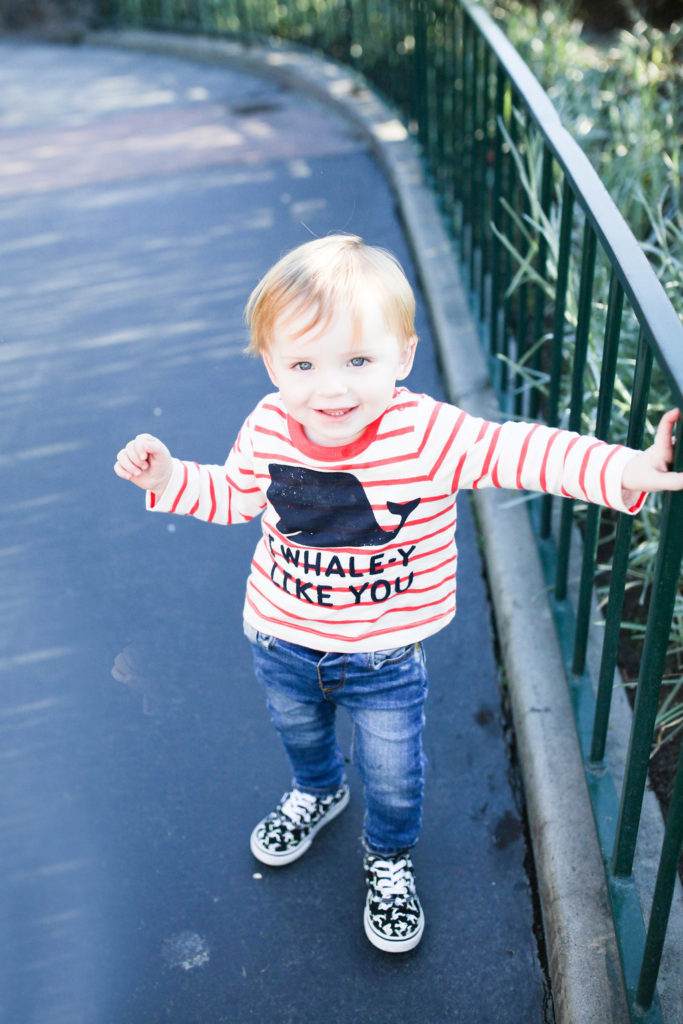 Another must on the way to Toon Town is "The Wall". If you don't stop and have a photo moment here, you're doing Disney all wrong!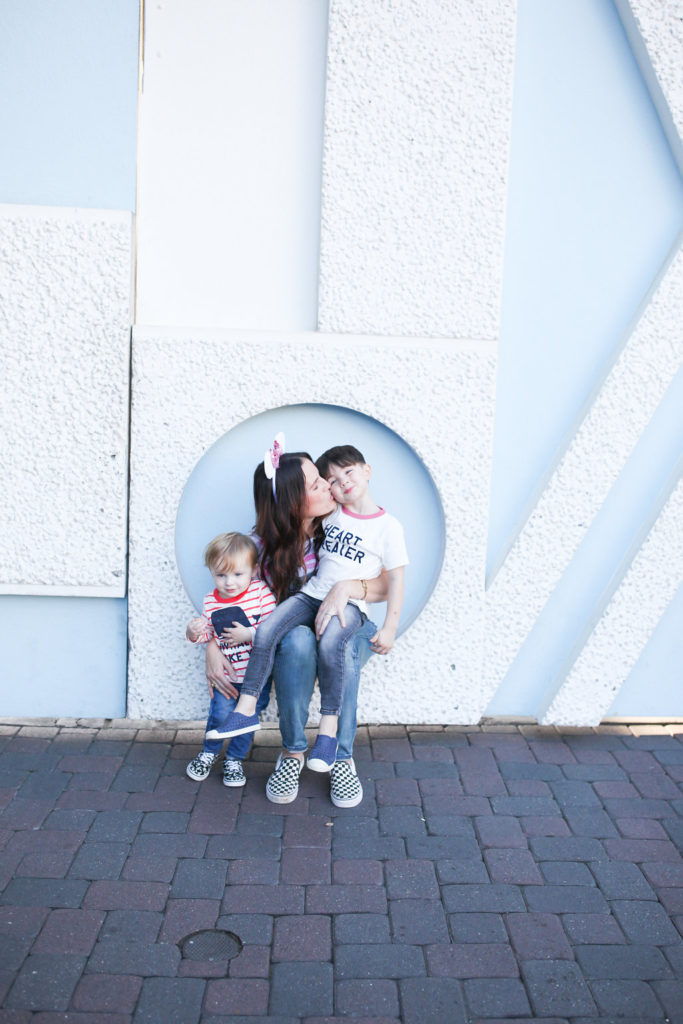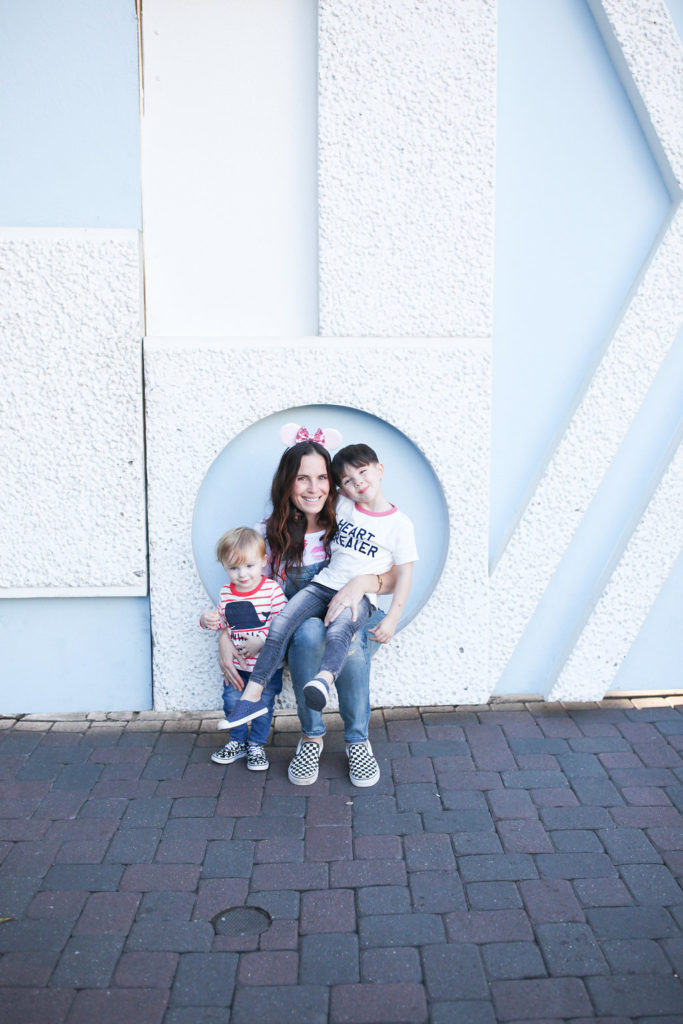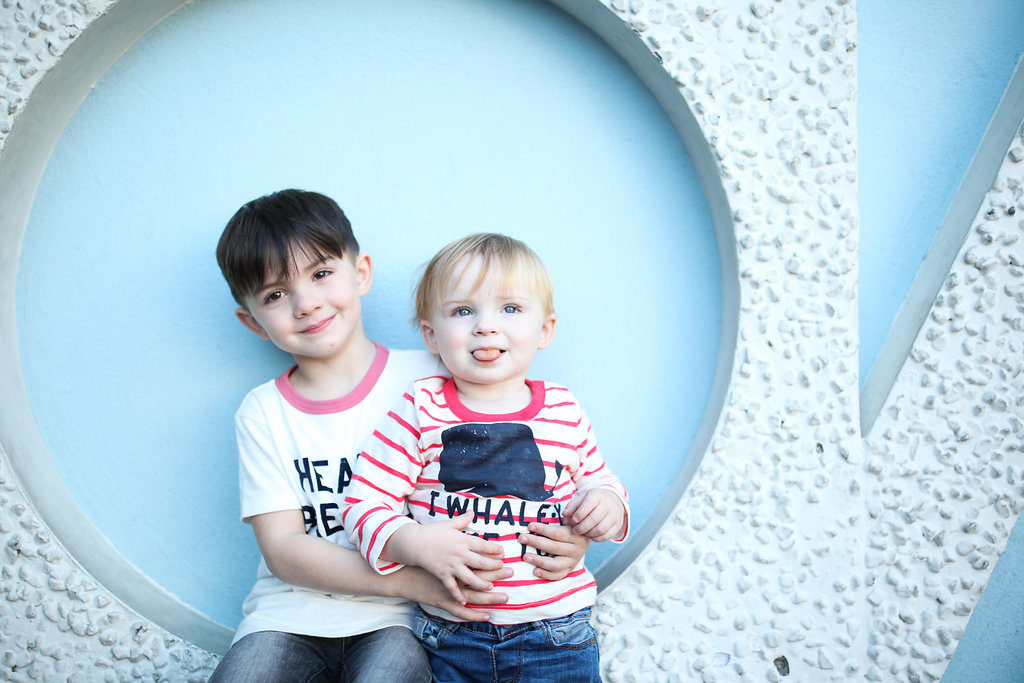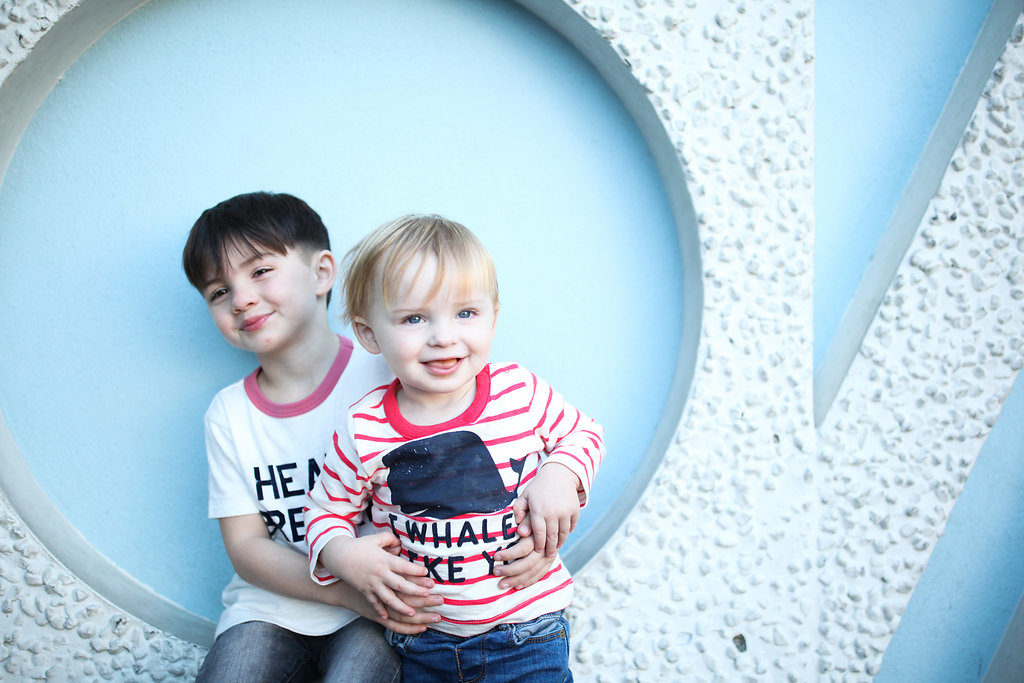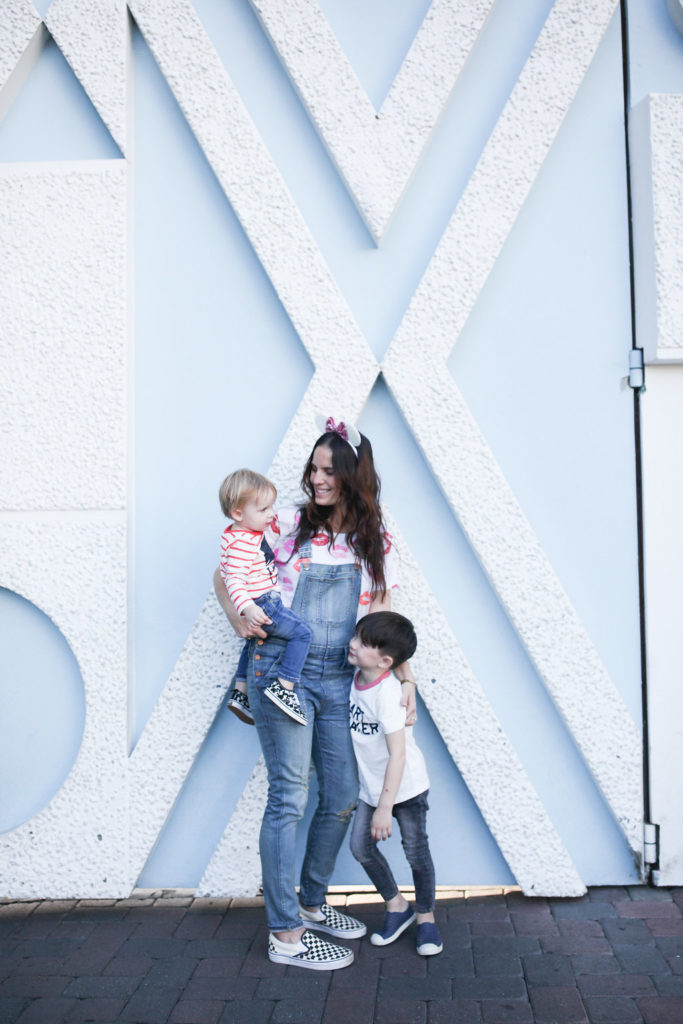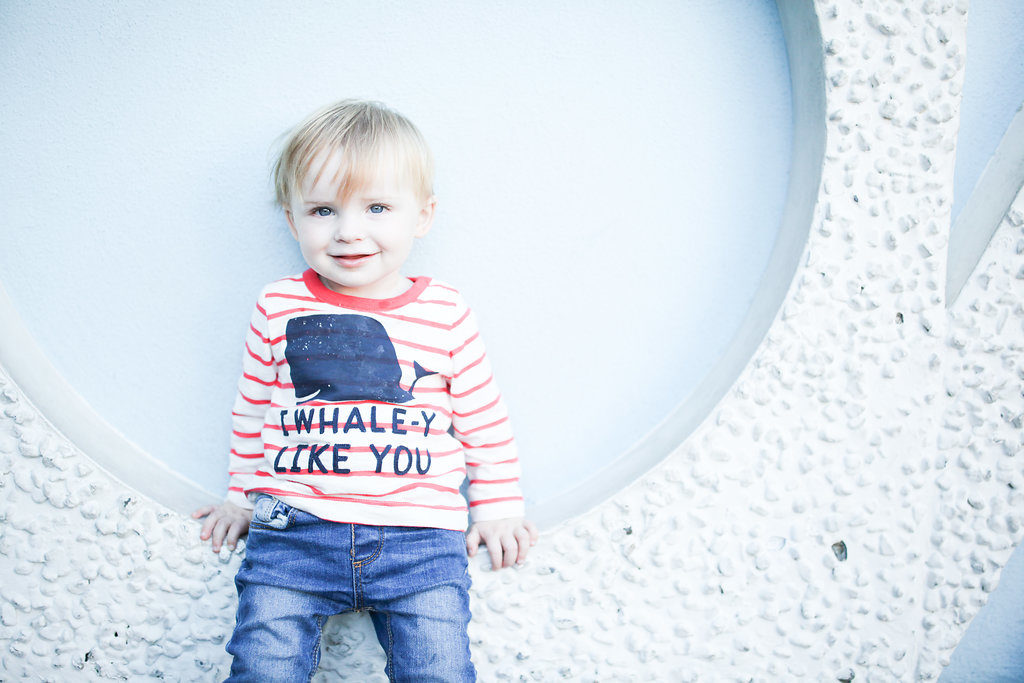 How about some balloons?! We don't get them on normal days, but on a special Valentine's Day date, they're a must!!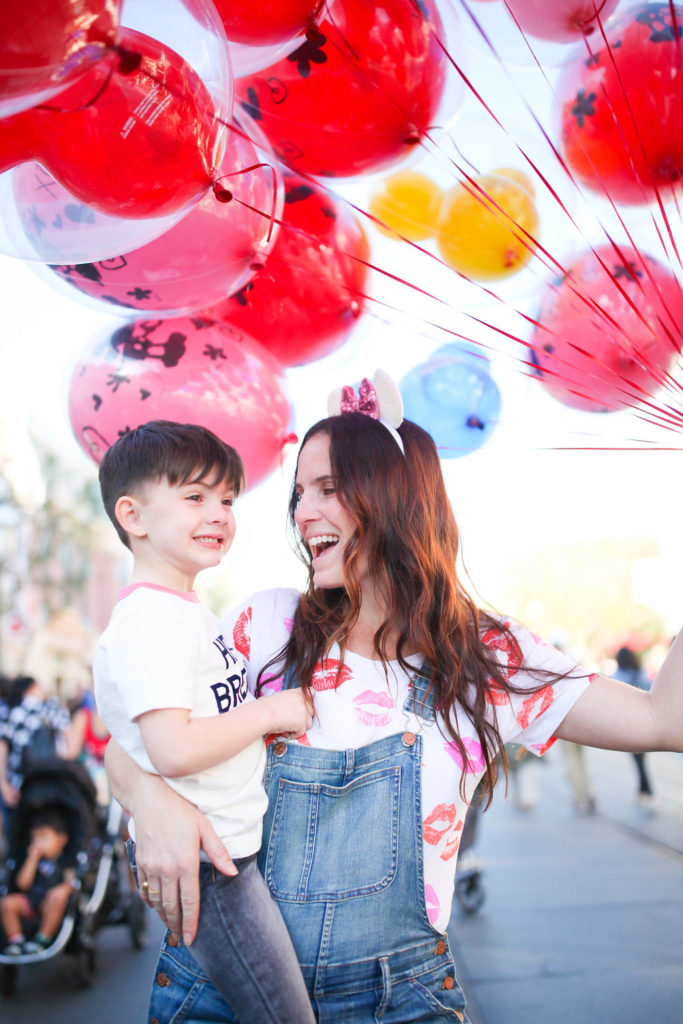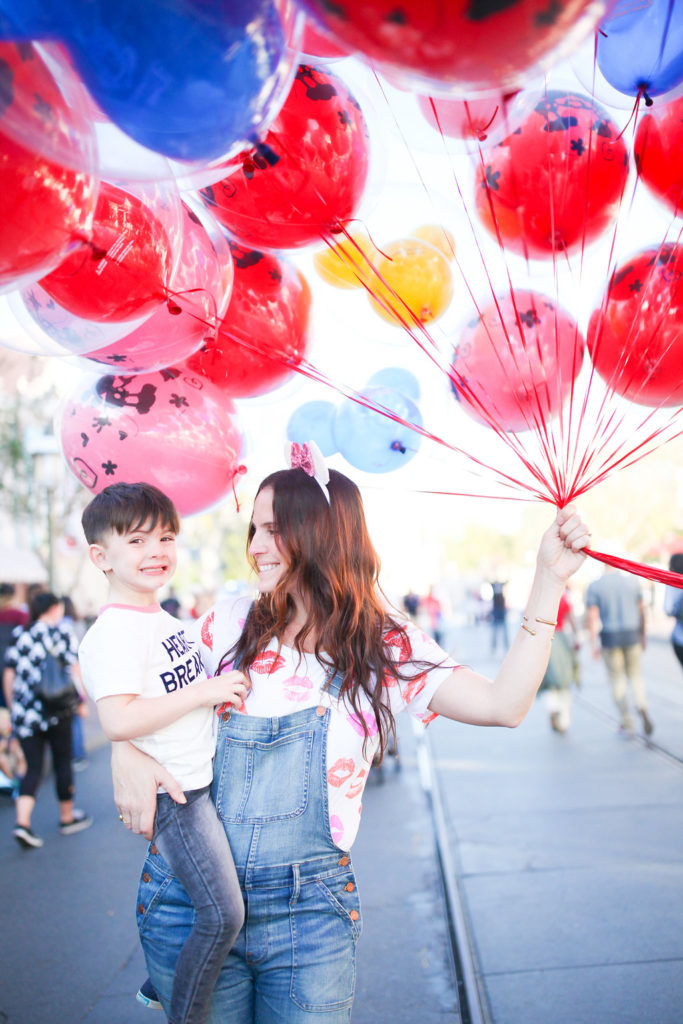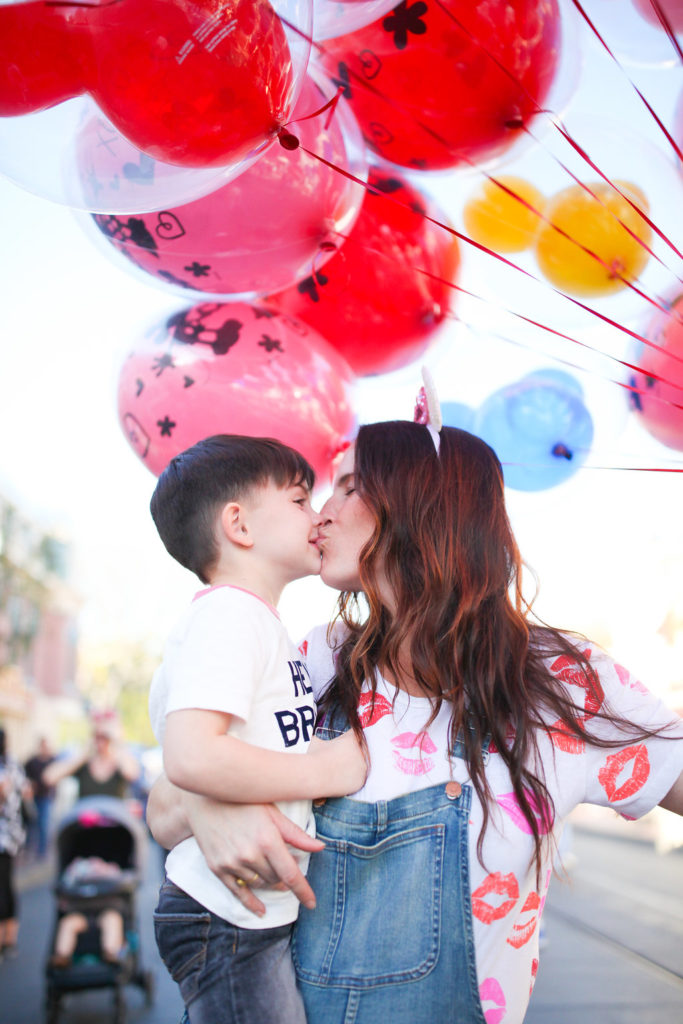 Lastly, whenever I go to Disneyland, special occasion or not, I've gotta get ice cream! I don't know what it is, but it just tastes better there!!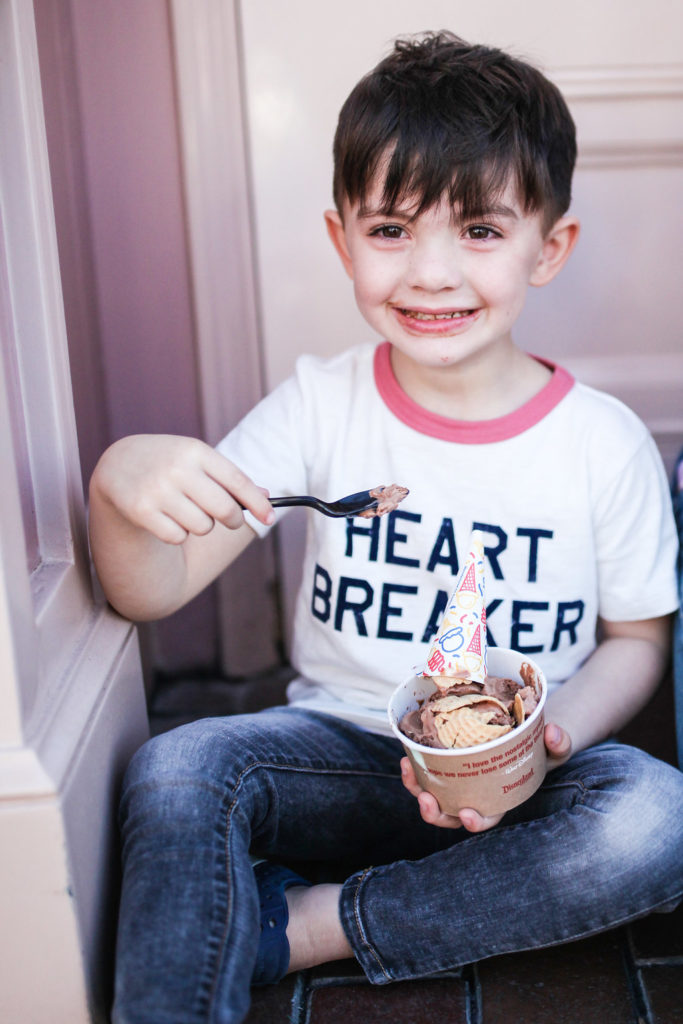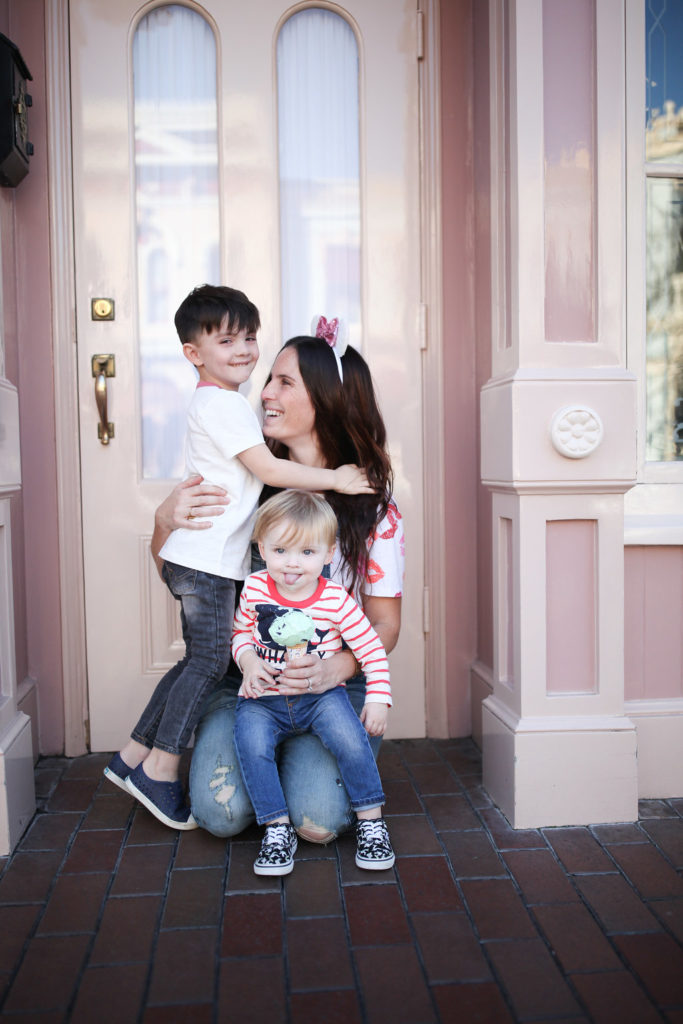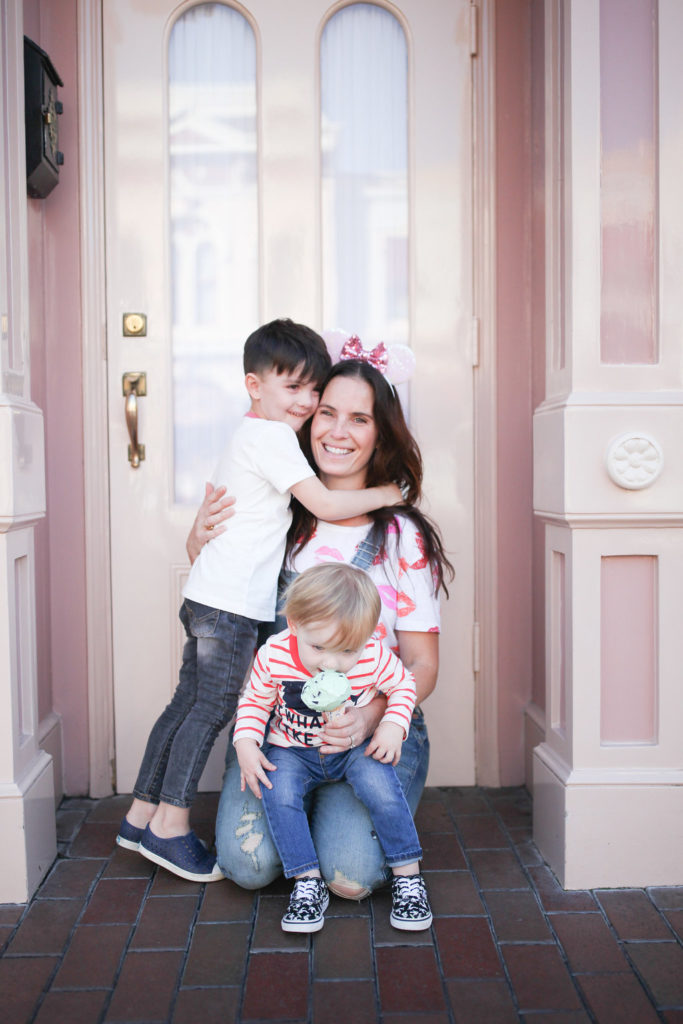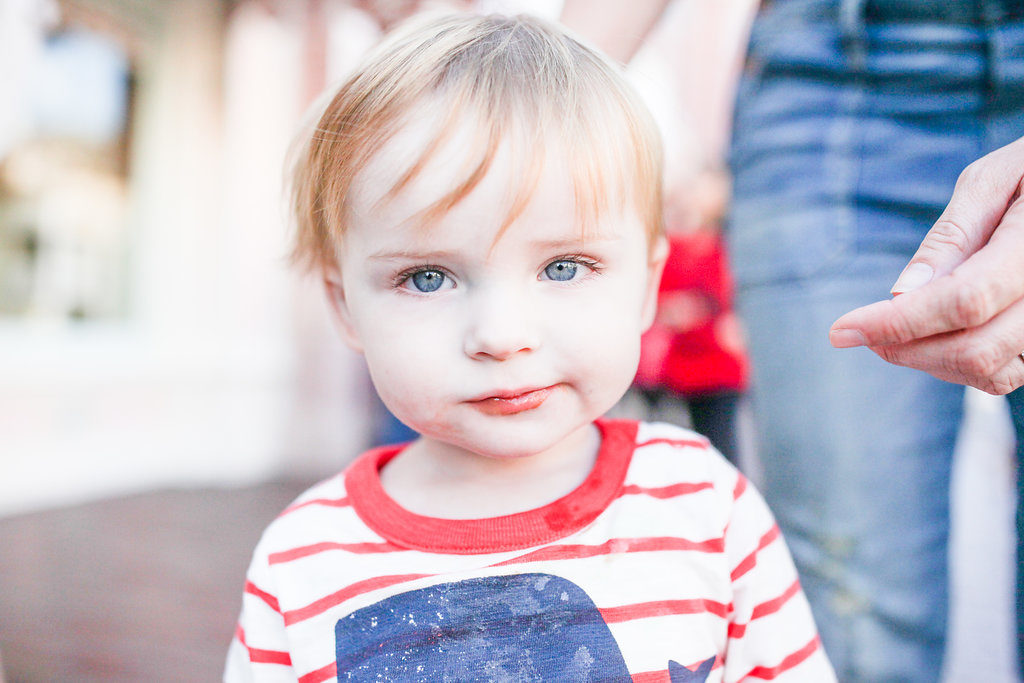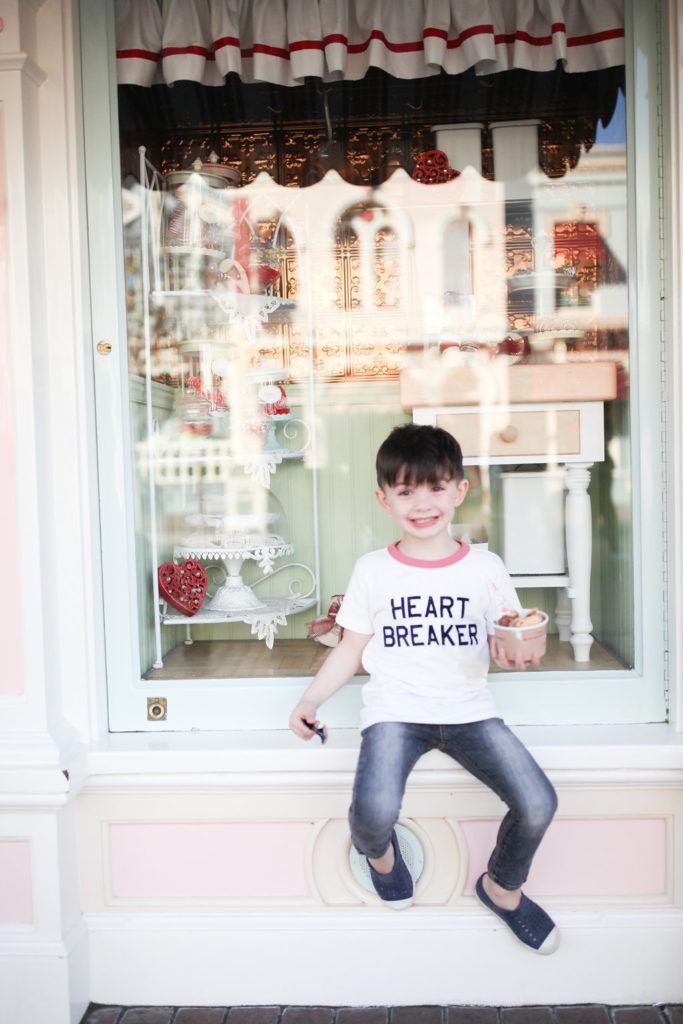 And that's a perfect Valentine's Day date with my littles for ya!! Now, for Abby & Jett….
Every Valentine's Day I try to create new ideas to do with Jett that is our thing. Each child of mine has things they love to do with me. I mean, I'm a good time Sally so they love to do everything with me, but you know what I mean.
Photos by Kylie Compton Photography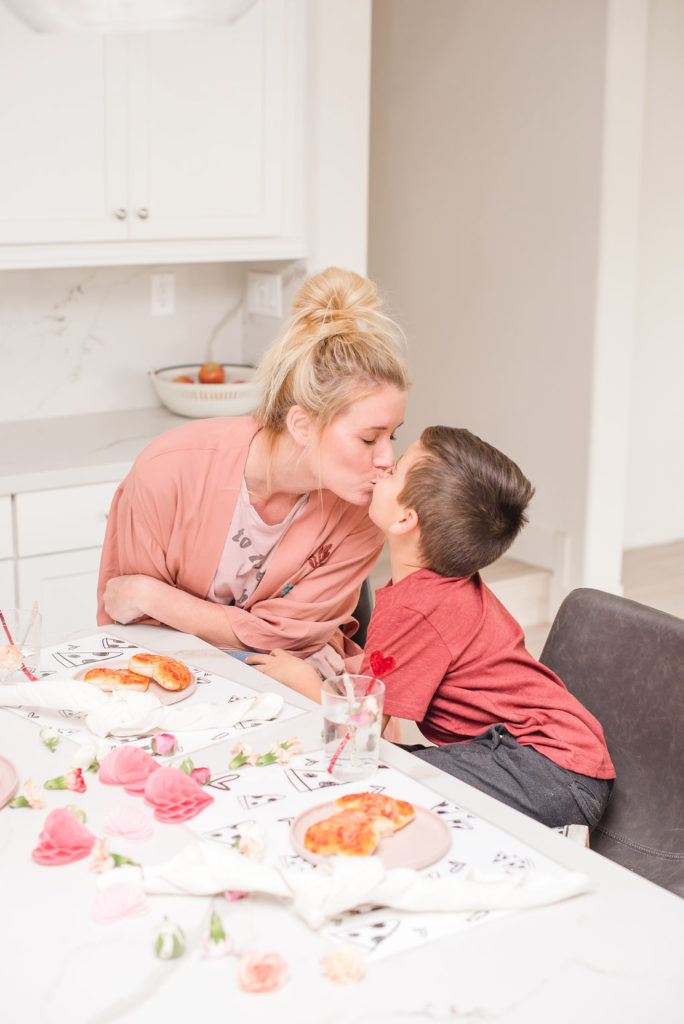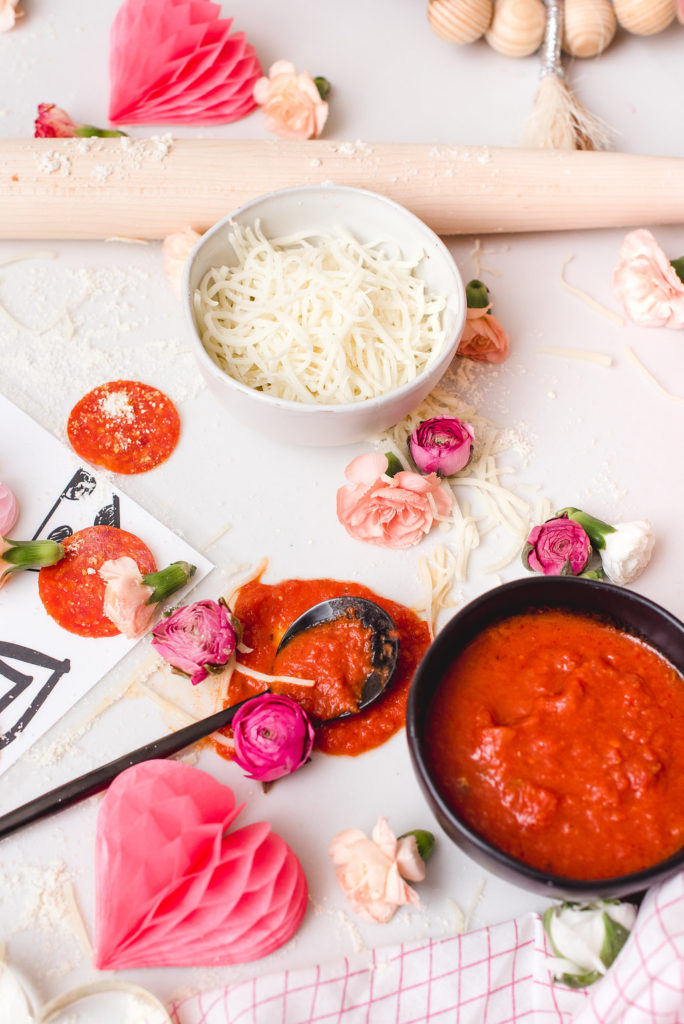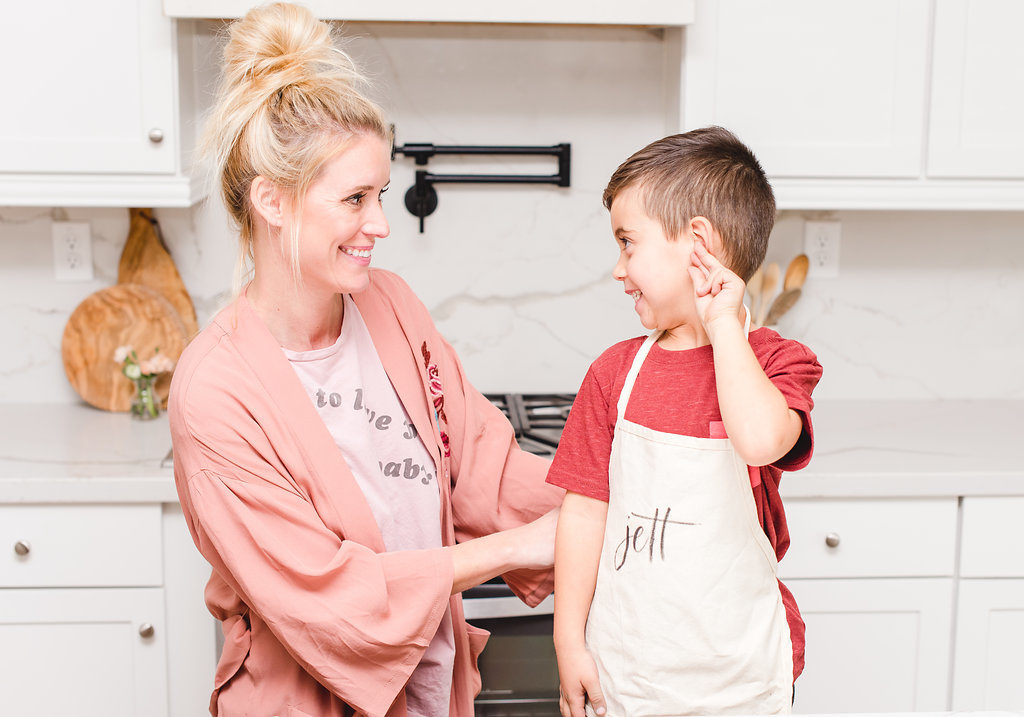 Dylan loves to do anything crafty, and Jett loves to cook with me in the kitchen. When we started doing home delivery meals, he has been right by my side and ready to help mom make dinner. It is so cute, you guys, he gets his stool, his apron, and with such a big smile asking what he can do! The best part is he will try new ingredients since he is on hands-on with them. Great way to have the kids try new things.
Pizza right now is his favorite. So nothing better than heading to Target and getting everything we need for a little pizza date with my main man, Jett! And, yes, its all from Target! How easy is that? Now, not everything is from Target. My main gal, Meghann Miniello created the cutest heart pizza placemats for me, and I love love love them!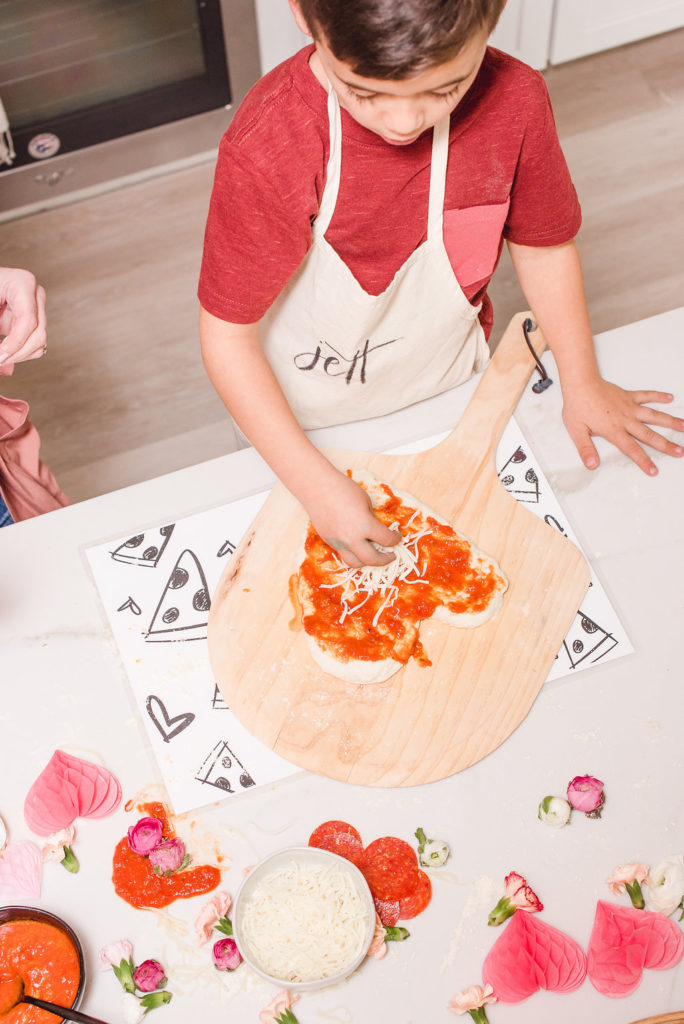 Very carefully together, it goes in the oven! This is his favorite part, mine not so much. Ha!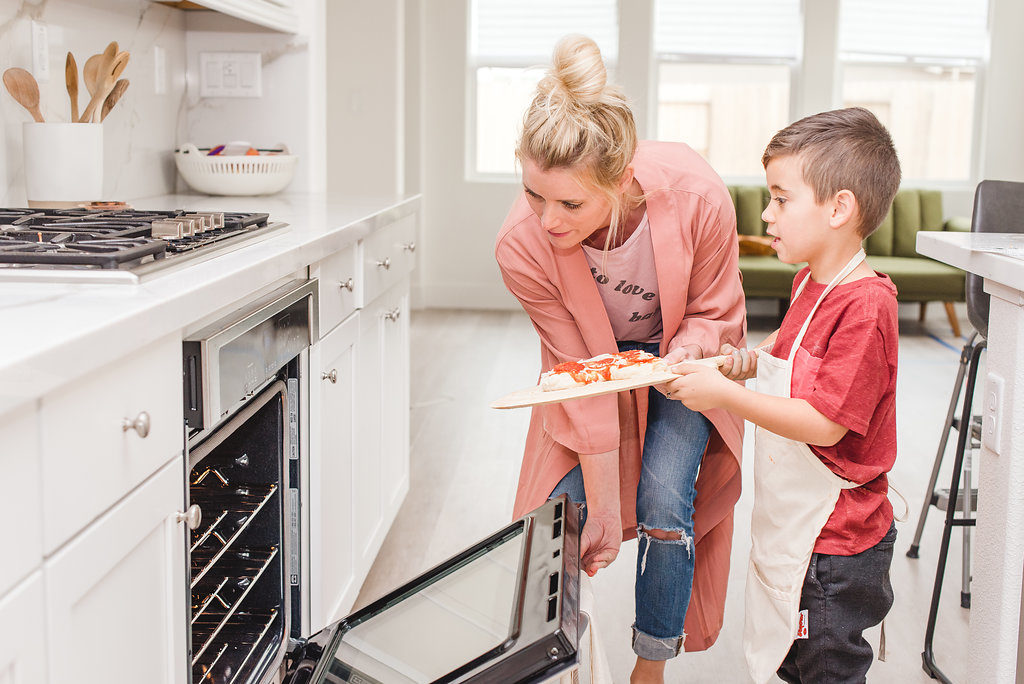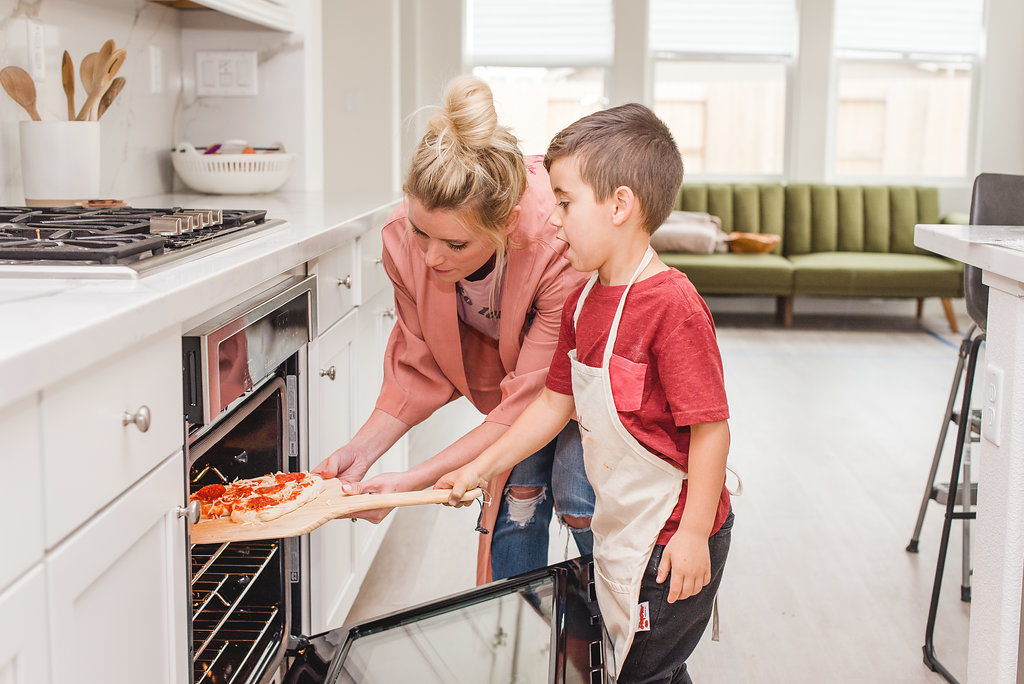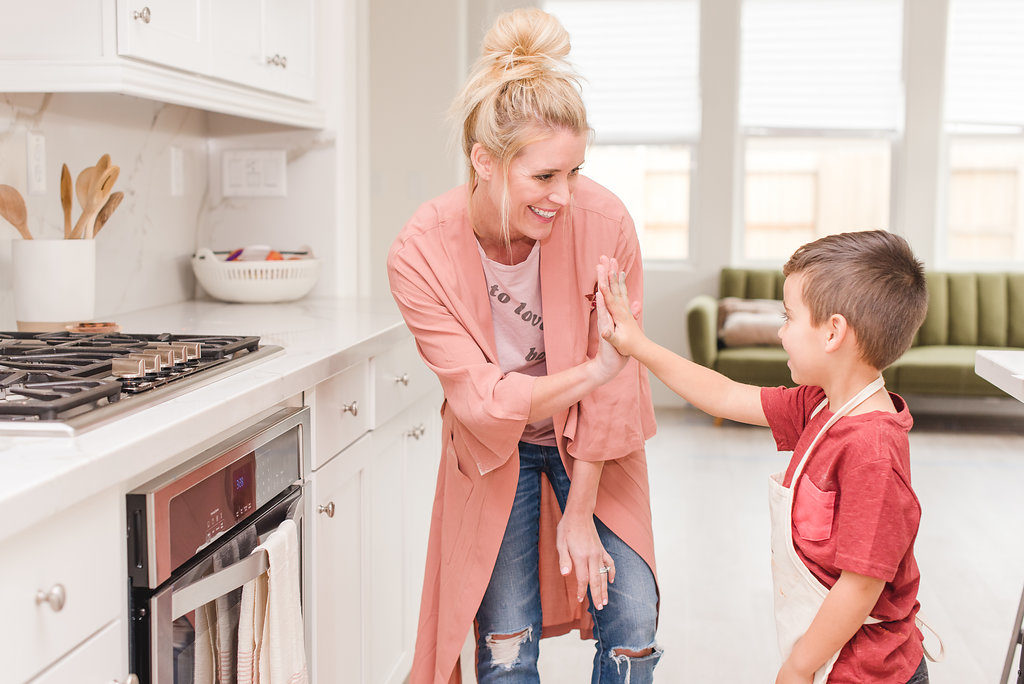 Since this is a date and all, I, of course, have got to have a little setup for him and me to dine on our perfect heart pizzas.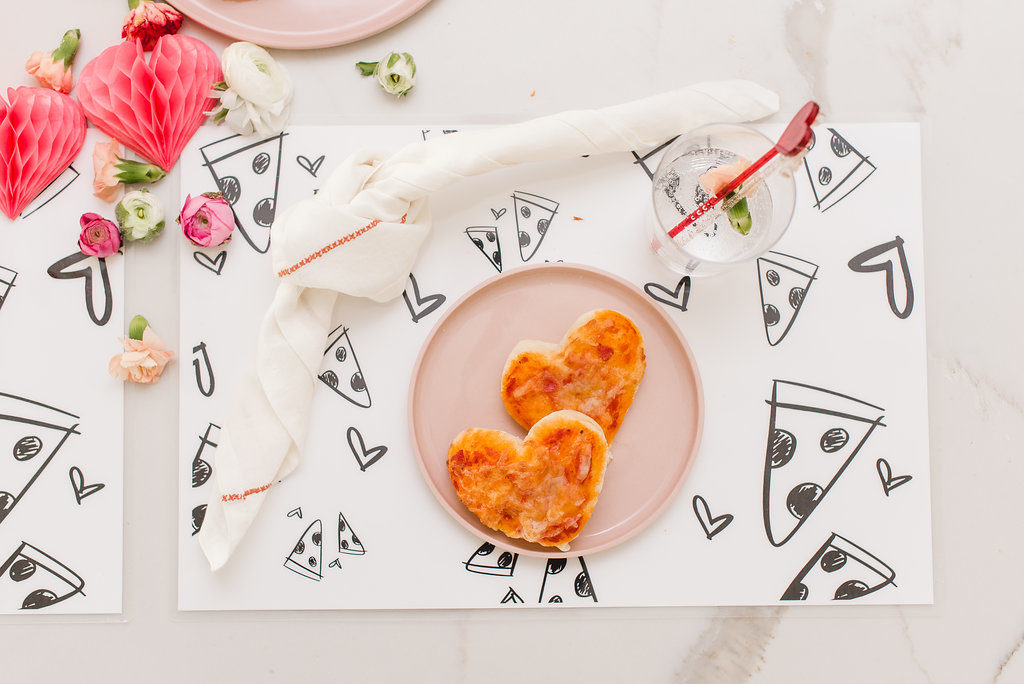 Those placemats are so cute, right?!!?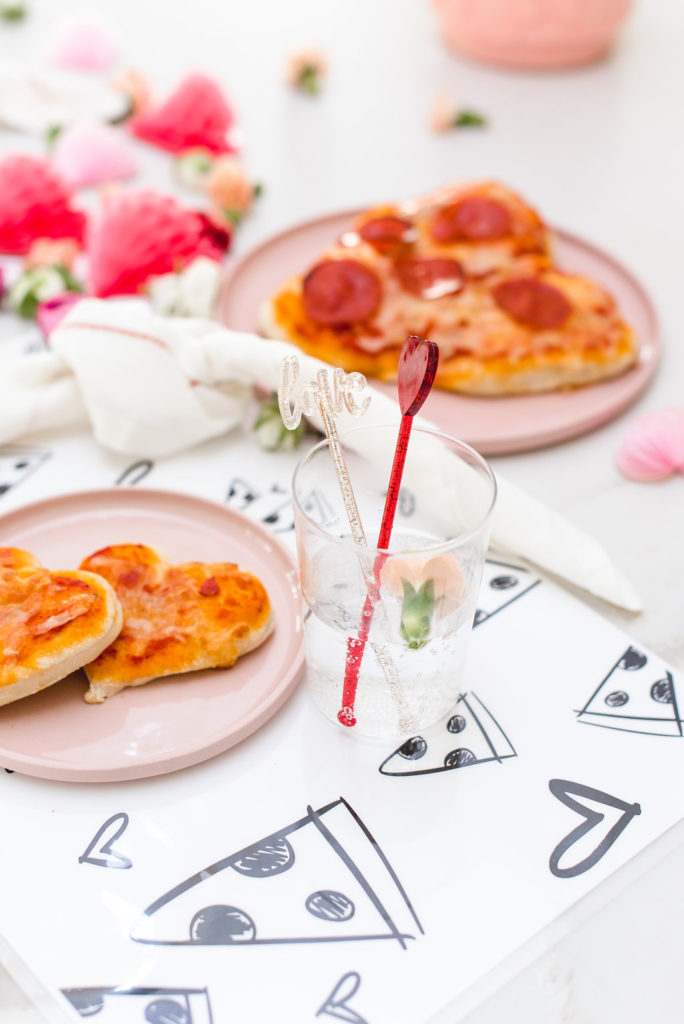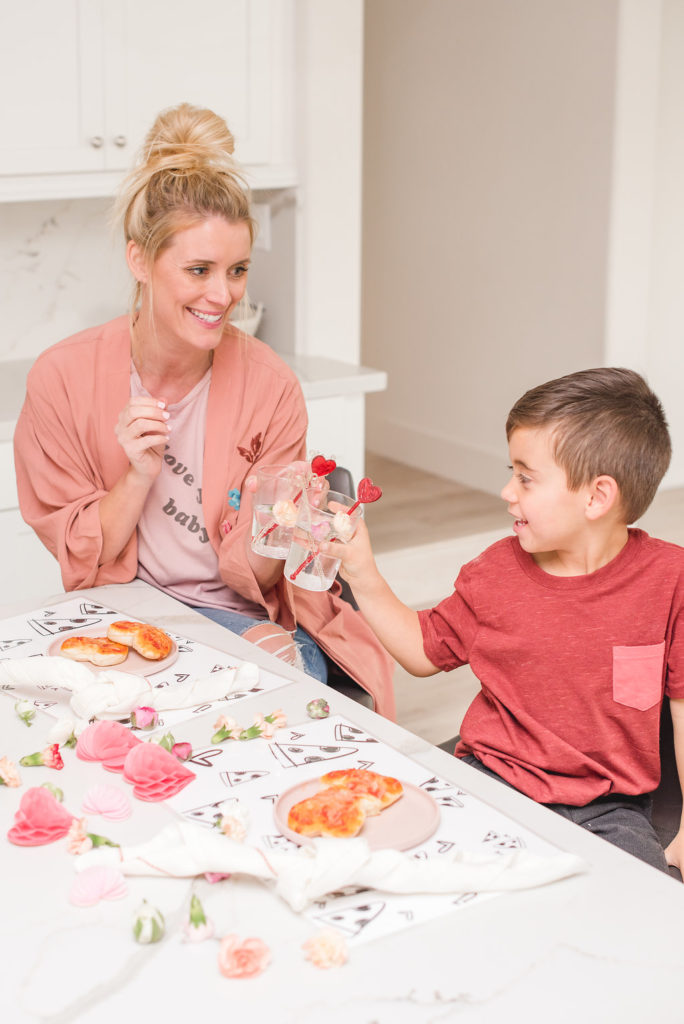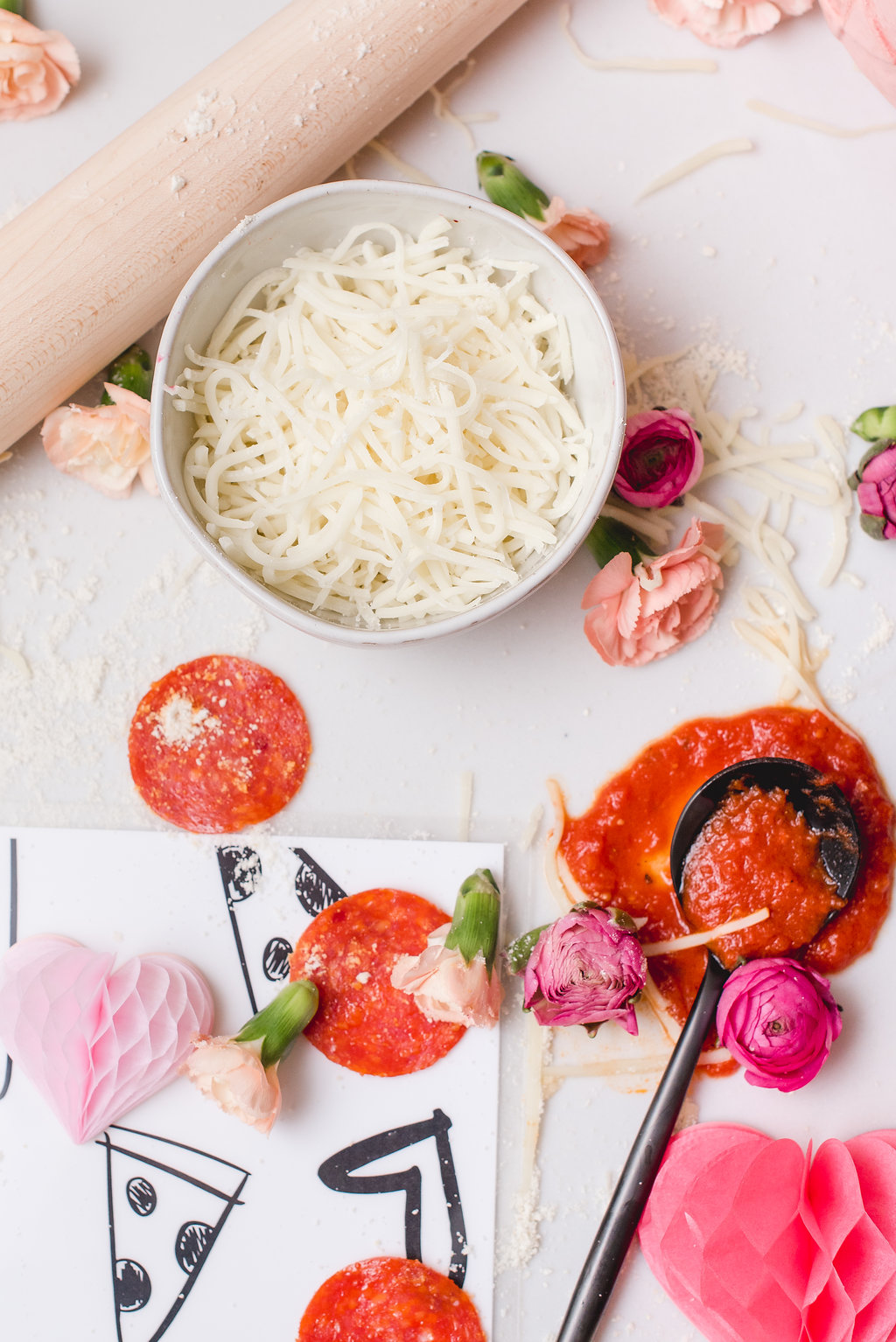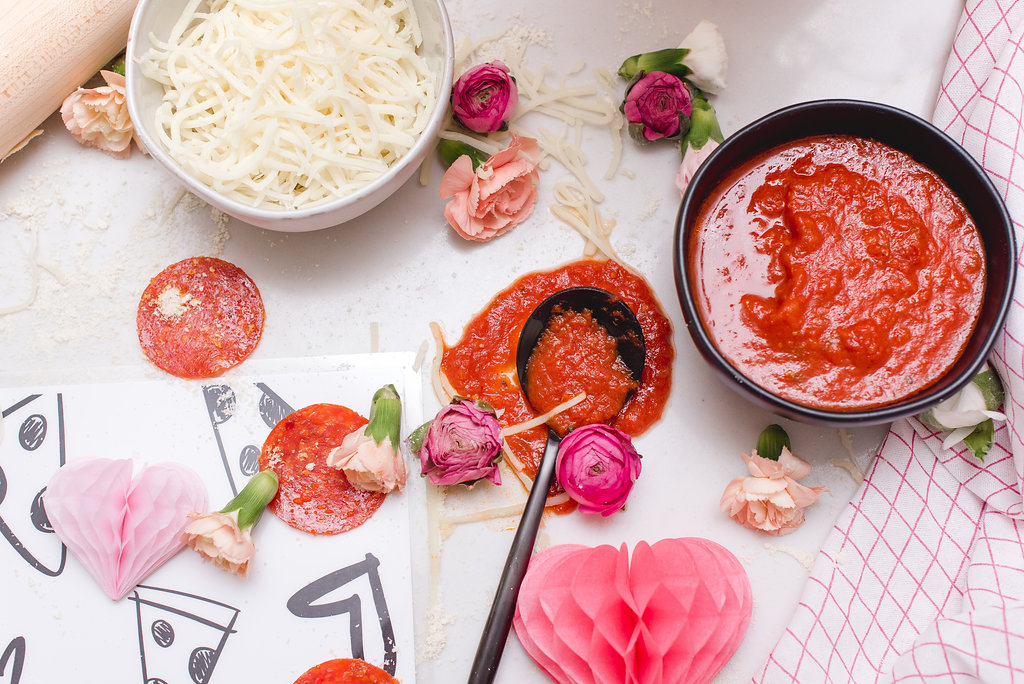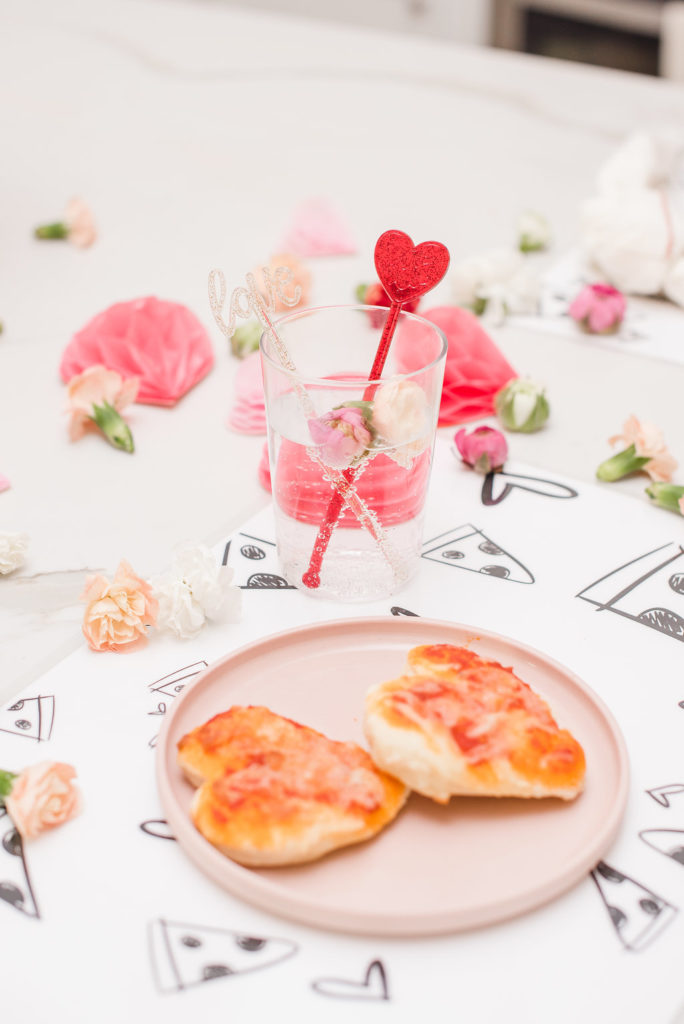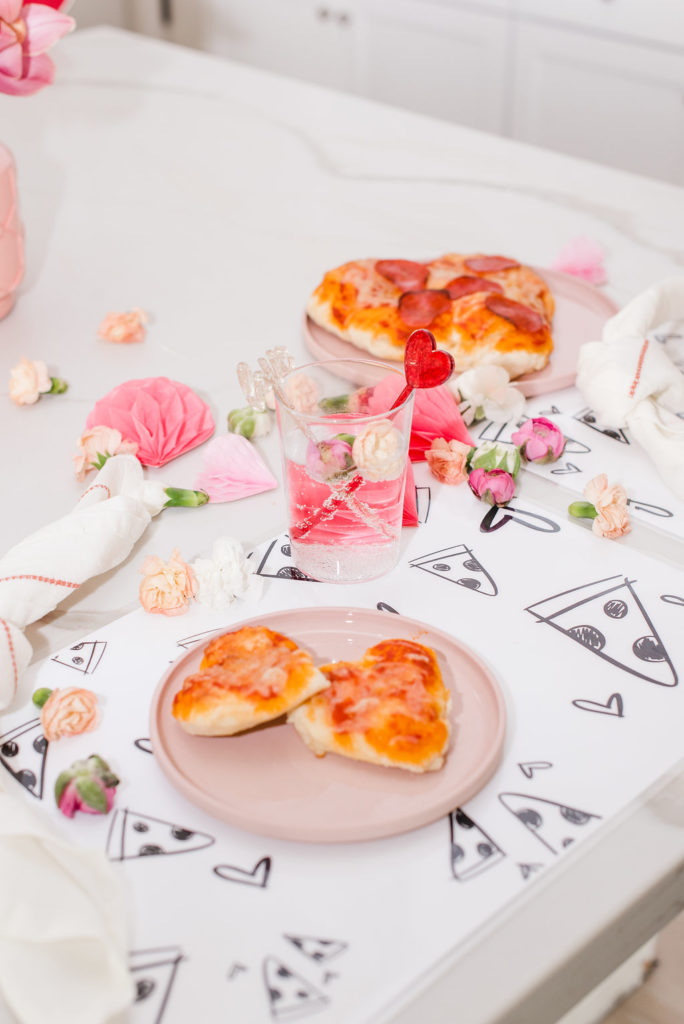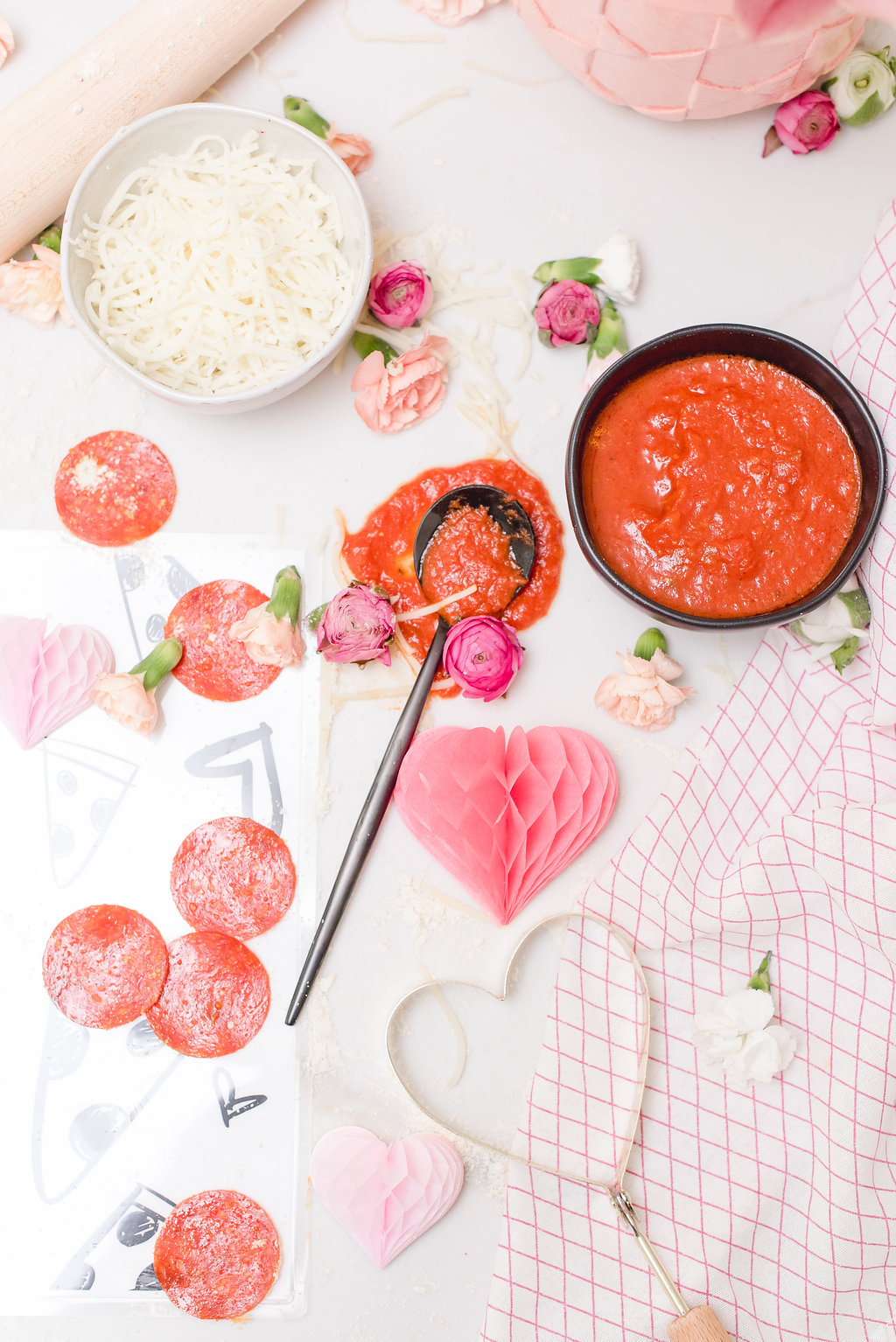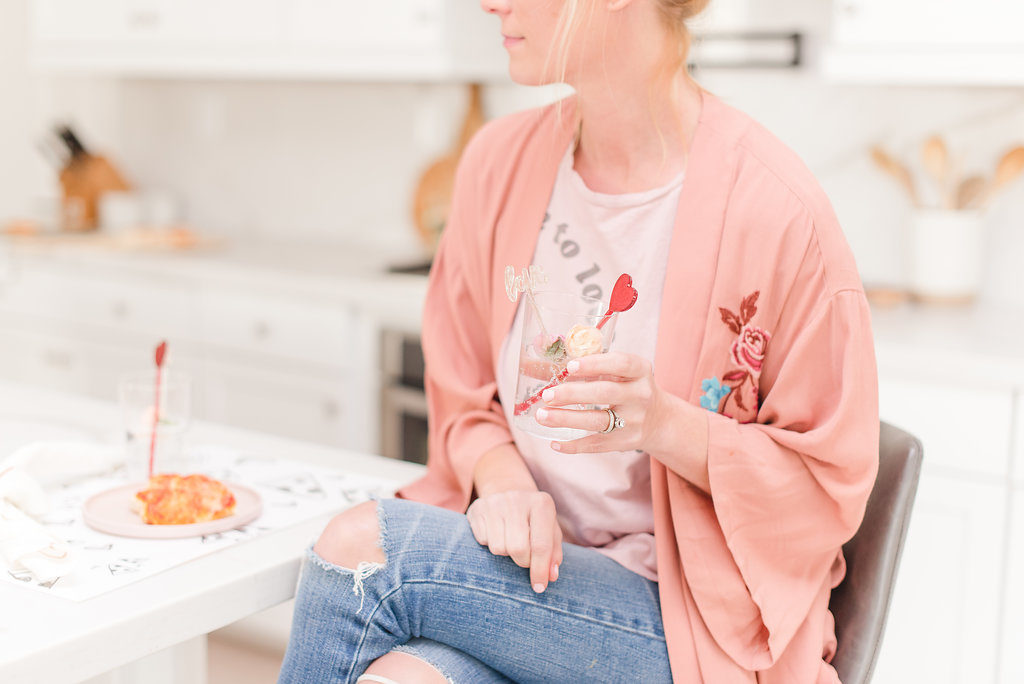 I love these times just him and me.
Shop all the goodies from this post here!