One of my all-time favorite florists that I've worked with is Krista Menezes, owner of Not Just in Novels. She is so incredibly talented and works with color and different mediums, such as ceramics, so well. Whenever she brings an arrangement to a shoot I love seeing the variety of flowers she chooses. Plus, she's just as sweet as they come!
I've admired her gorgeous dried floral wall installations for some time now and thought it would make the perfect front door wreath! She was so kind enough to make one for me and do a DIY for our readers so you could have one as well! Disclaimer – this gorgeous piece may be better for a wall as wild little boys running in and out of your door can be destructive… Haha!
Photos by Corrie Lynn Photo & Jessica Lynn Photo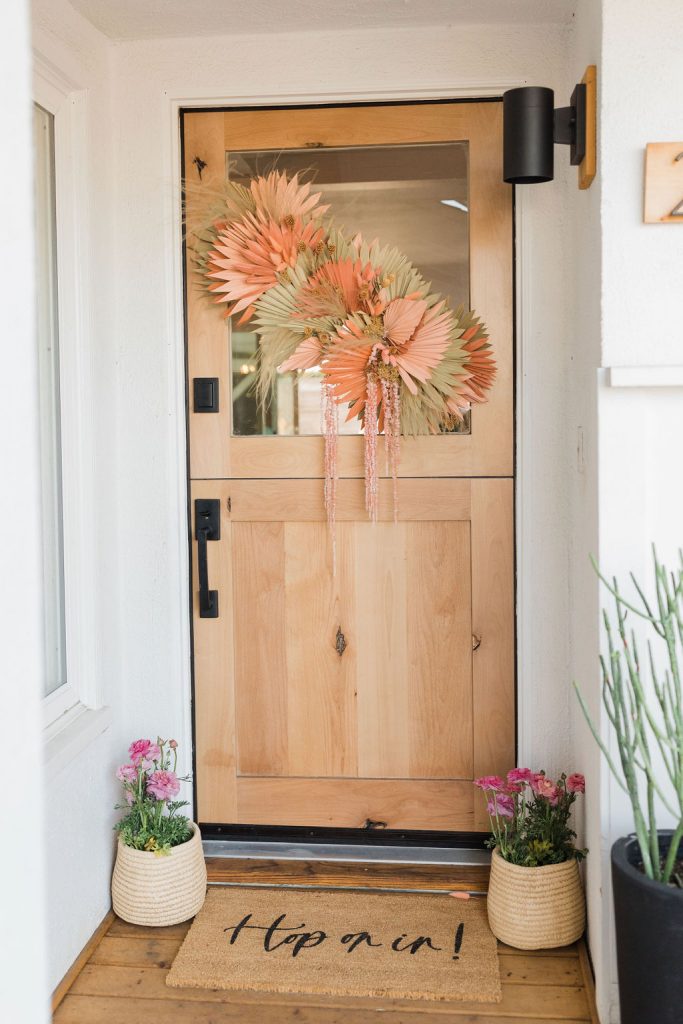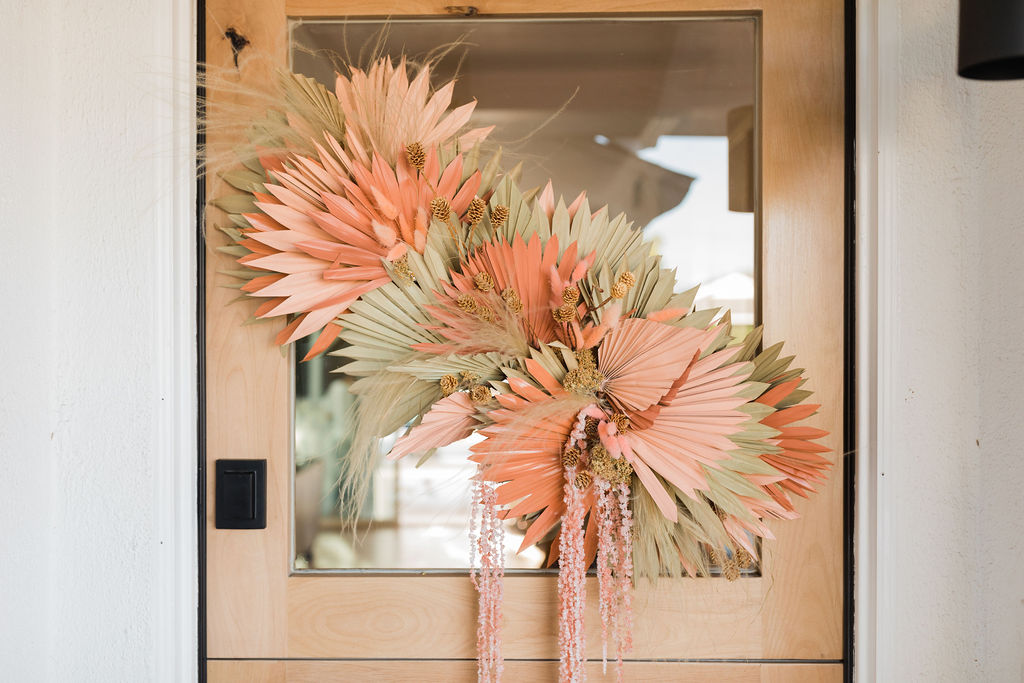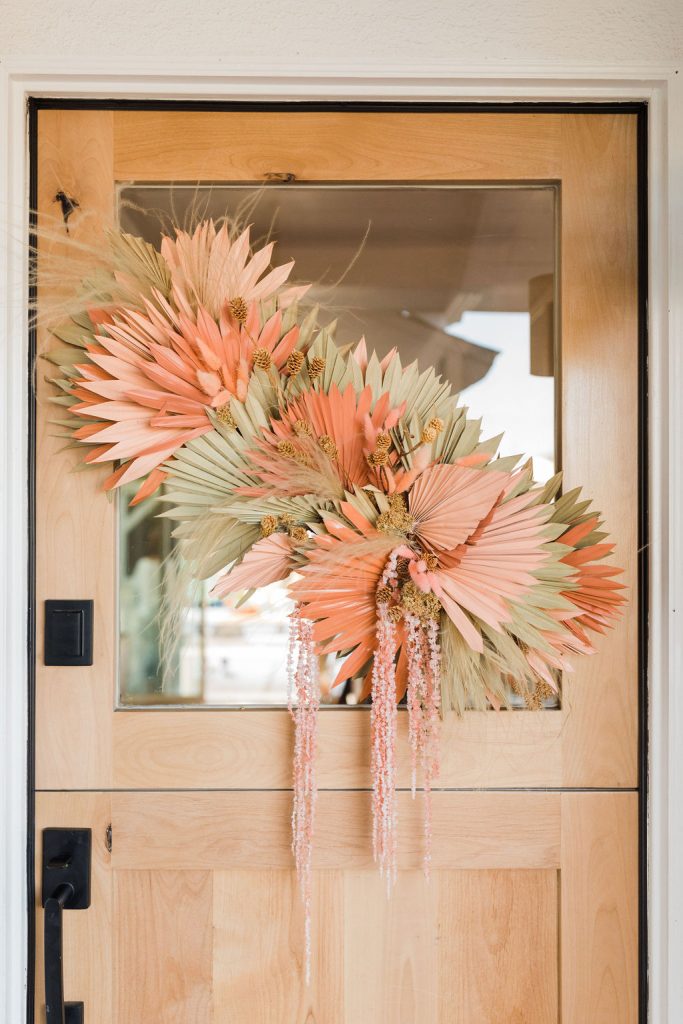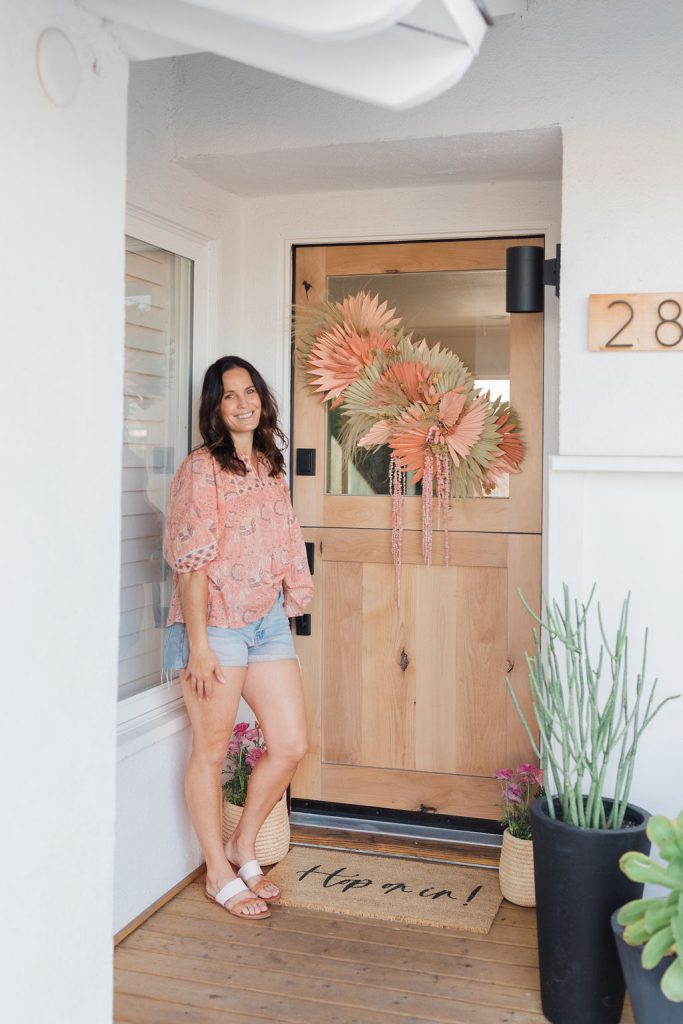 Take it away Krista!!
---
Step one
Gather your ingredients. I used dry fan palms, preserved leucadendron, dried yarrow, bleached hanging amaranthus, preserved troll grass, and pink bunny tail grass.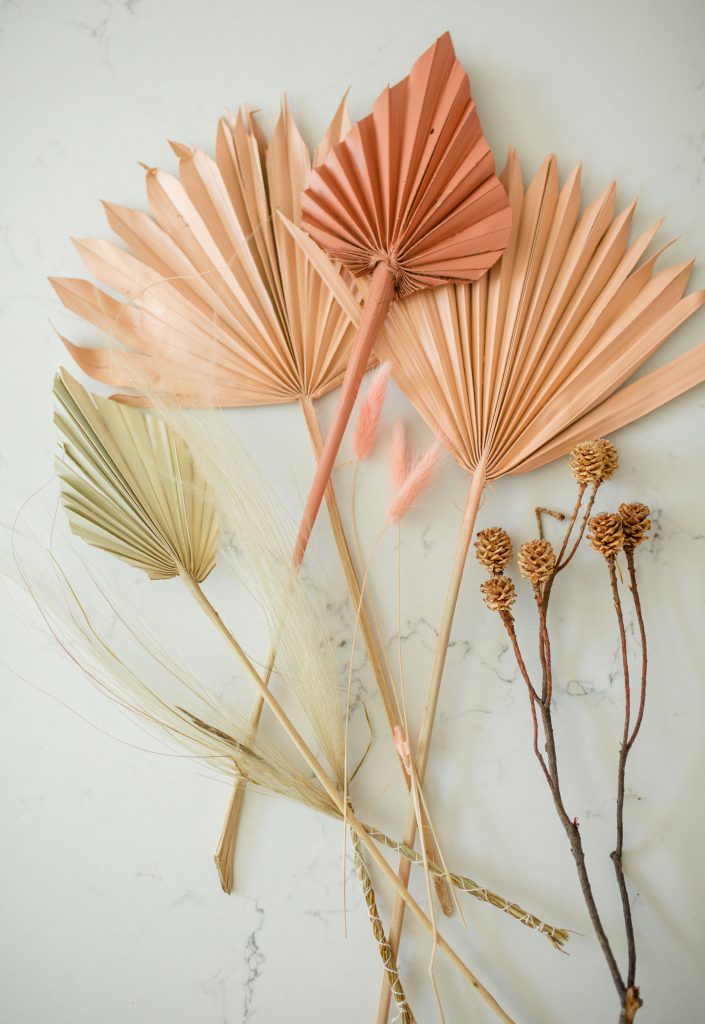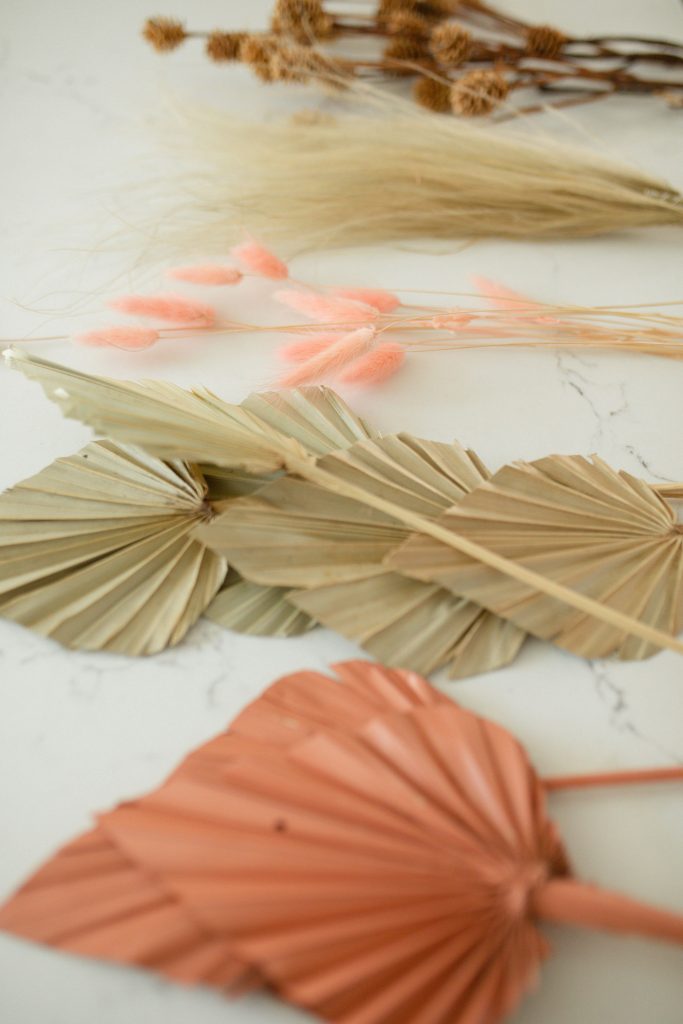 ---
Step two
Spray paint some of your palms colors of your choice and let dry completely. The colors I chose for this one were Dirty Apricot and Salmon.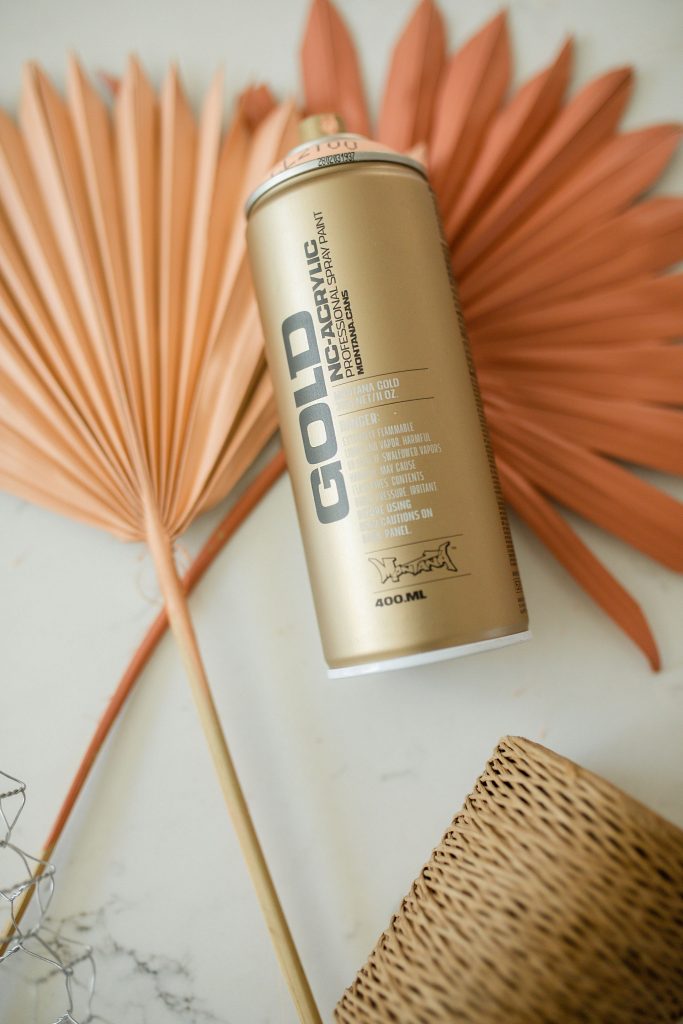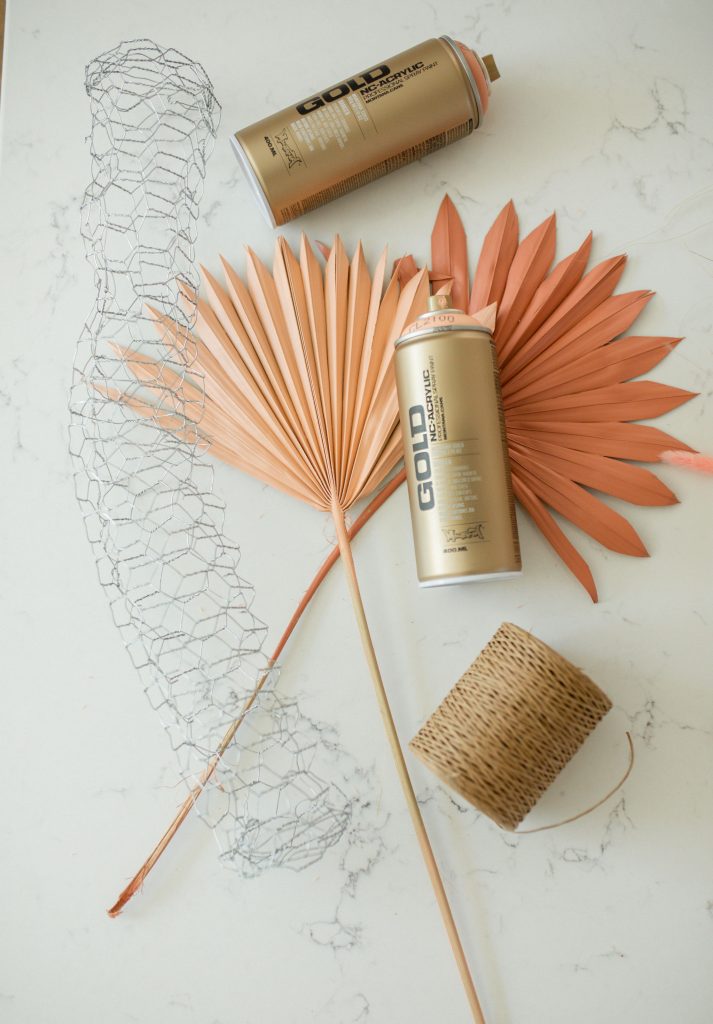 ---
Step three
Measure the space where you would like to hang your piece, then cut and form chicken wire Into desired size and shape.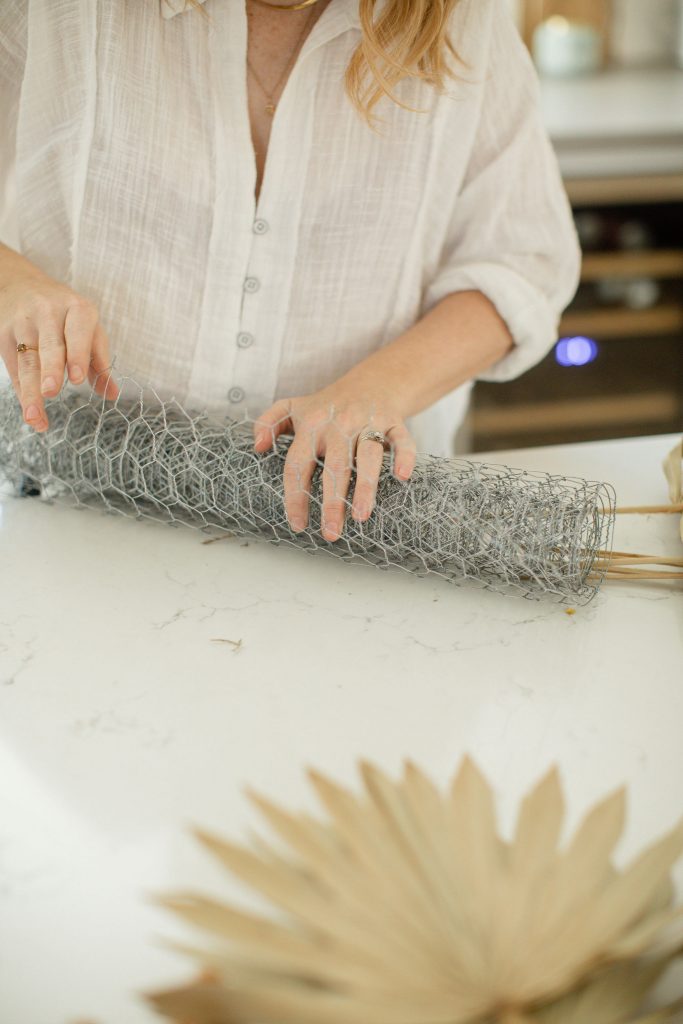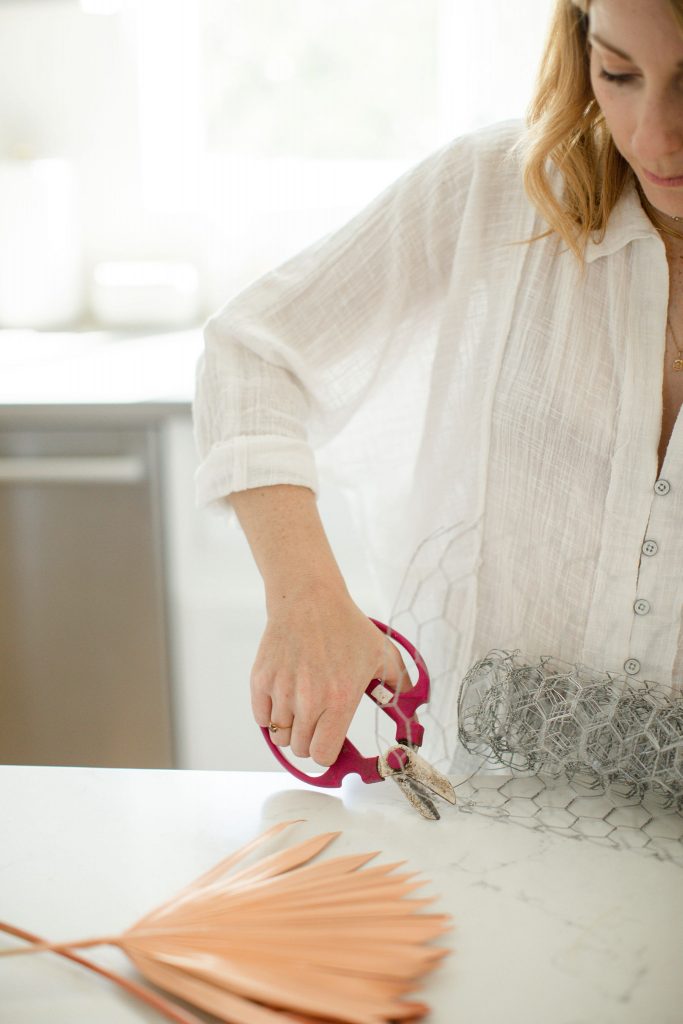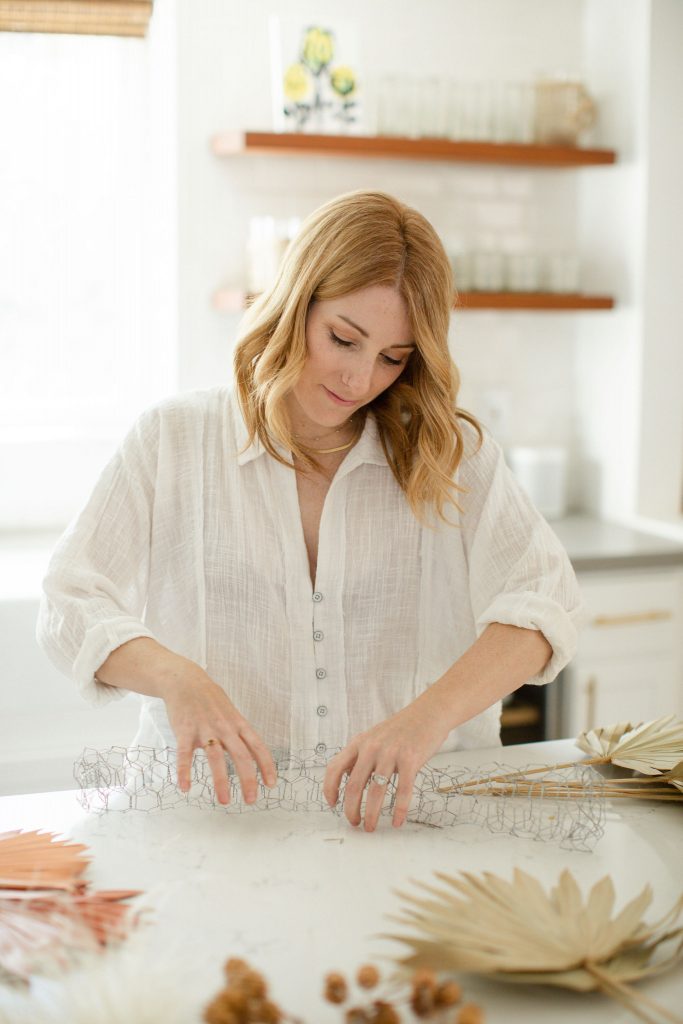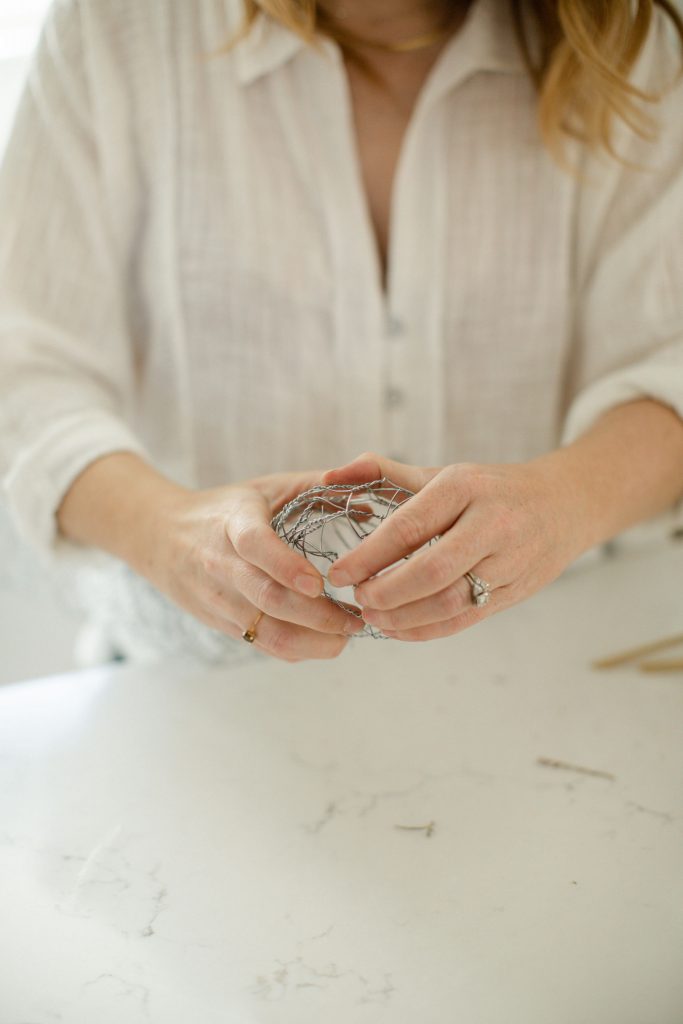 ---
Step four
Add neutral-colored fan palms first. Secure any palms that seem loose with bind wire. The more ingredients you add the tighter and more secure your piece will be.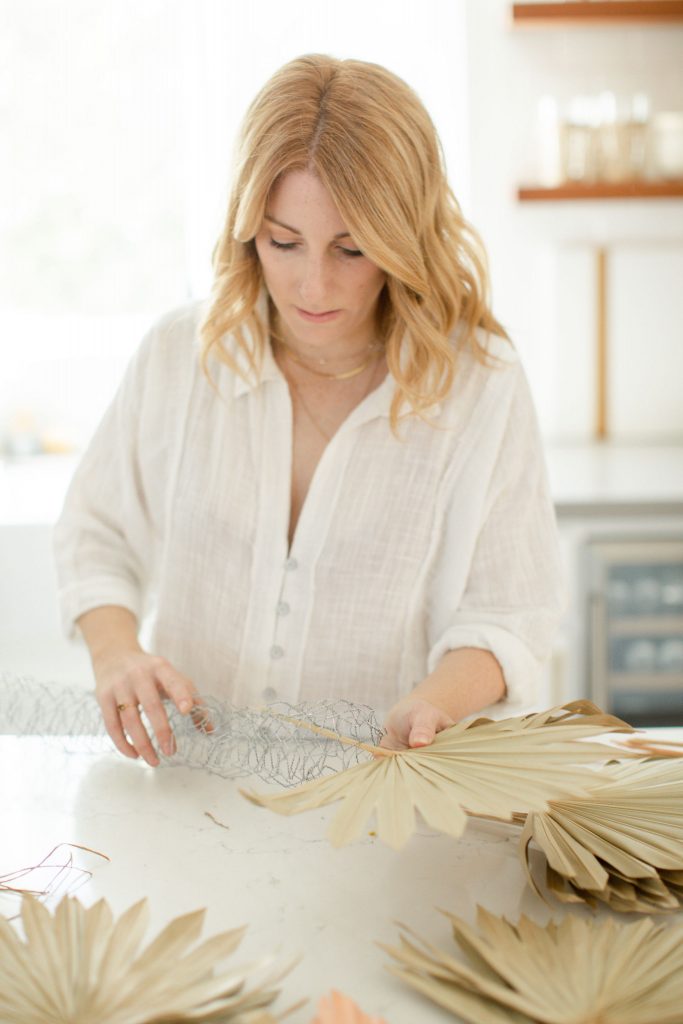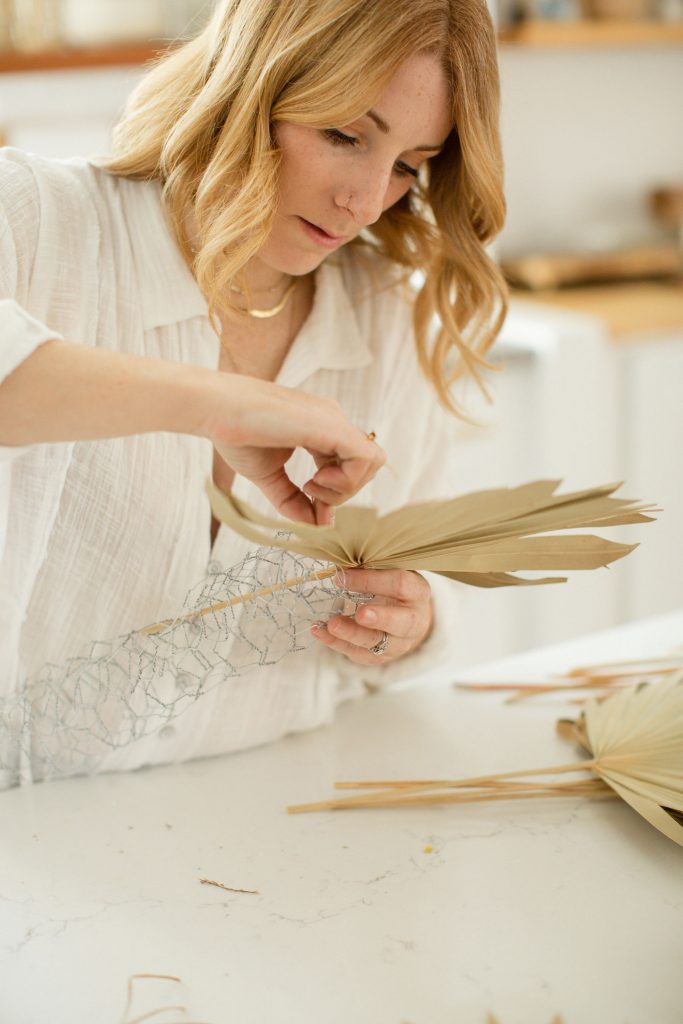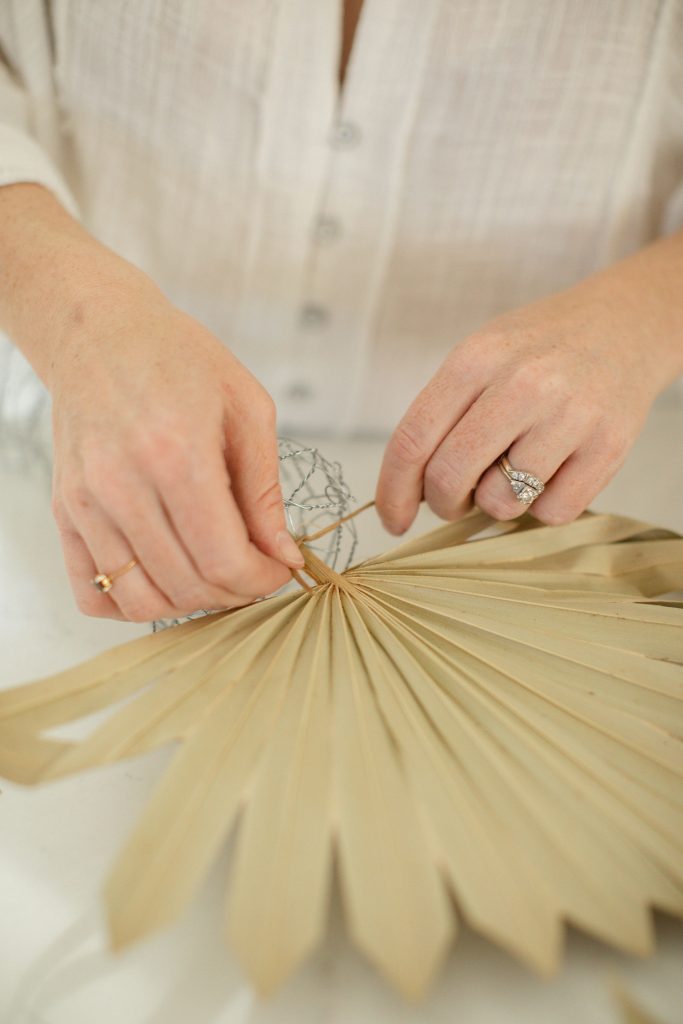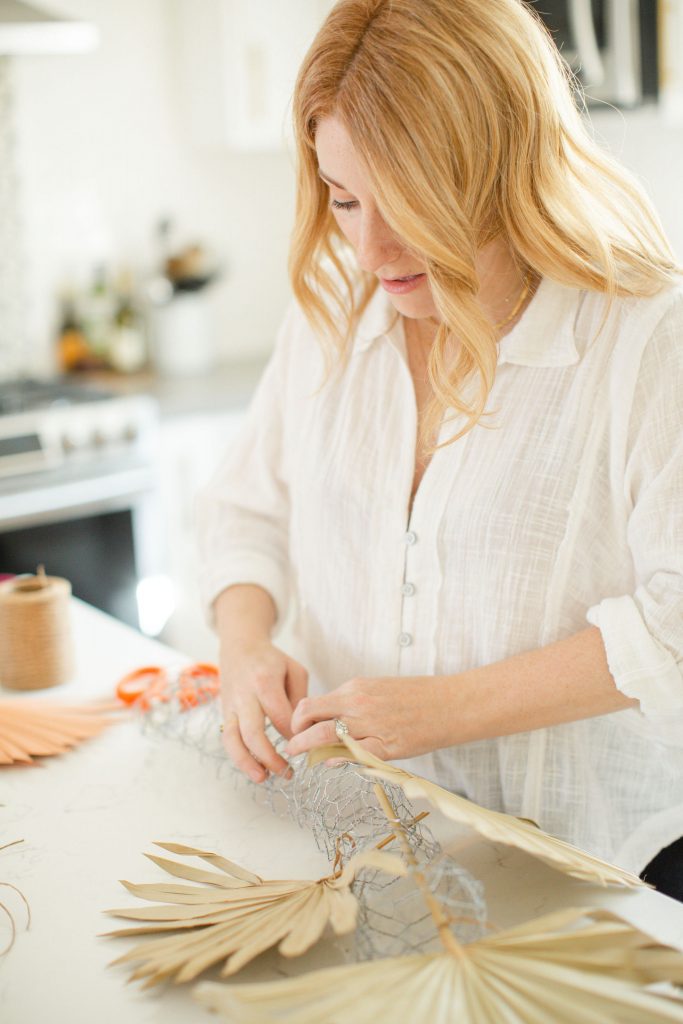 ---
Step five
Add colored fan palms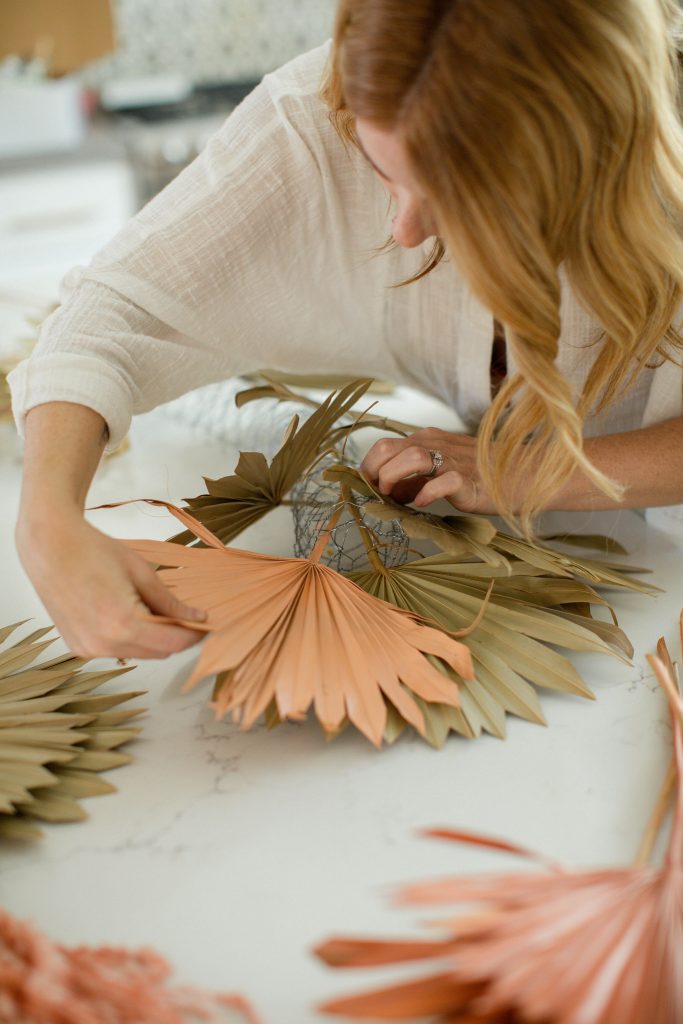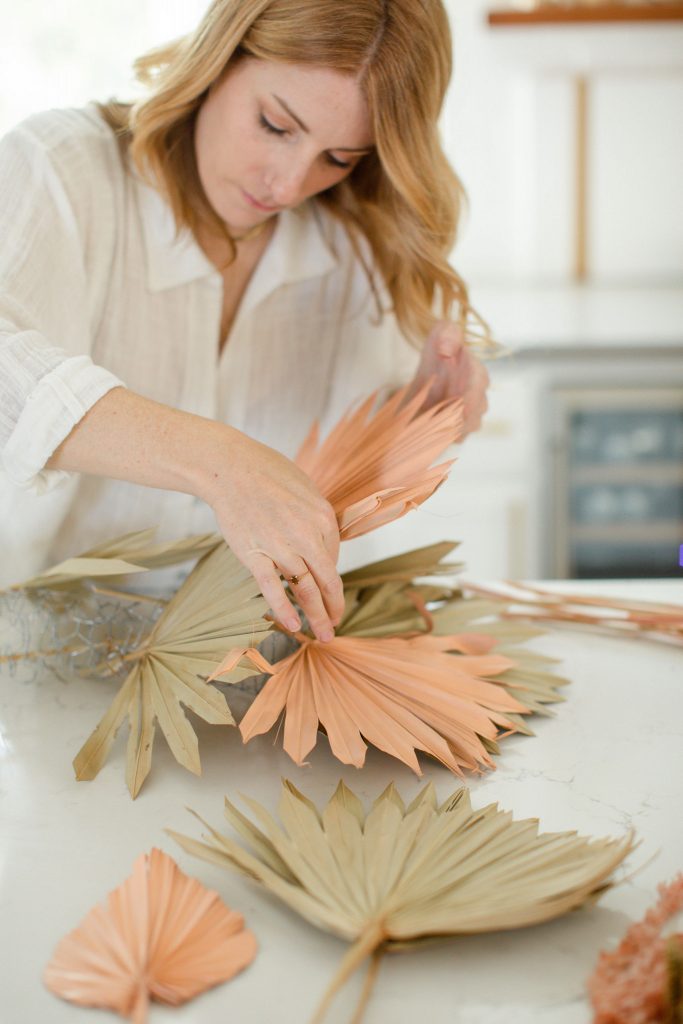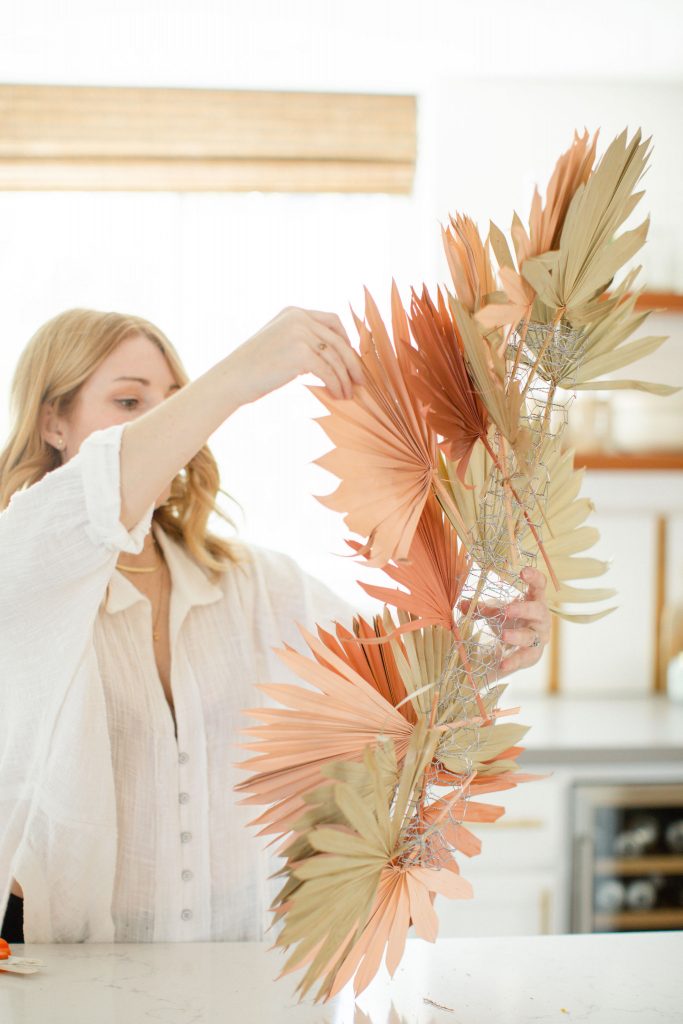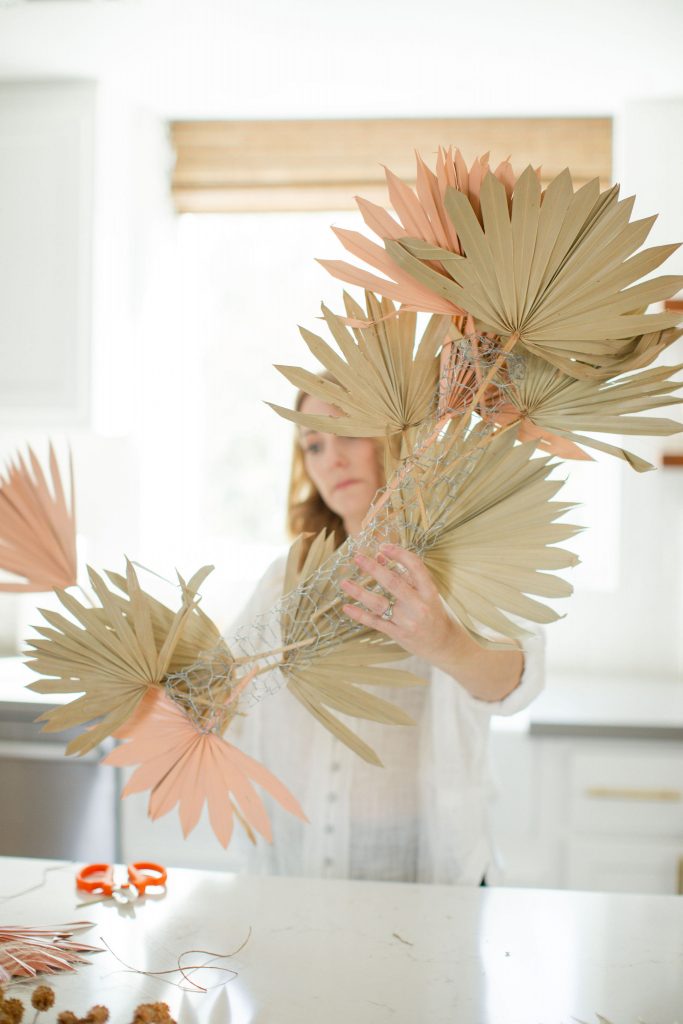 ---
Step six
Start adding your other ingredients one at a time (give it a good shake to make sure nothing will fall out)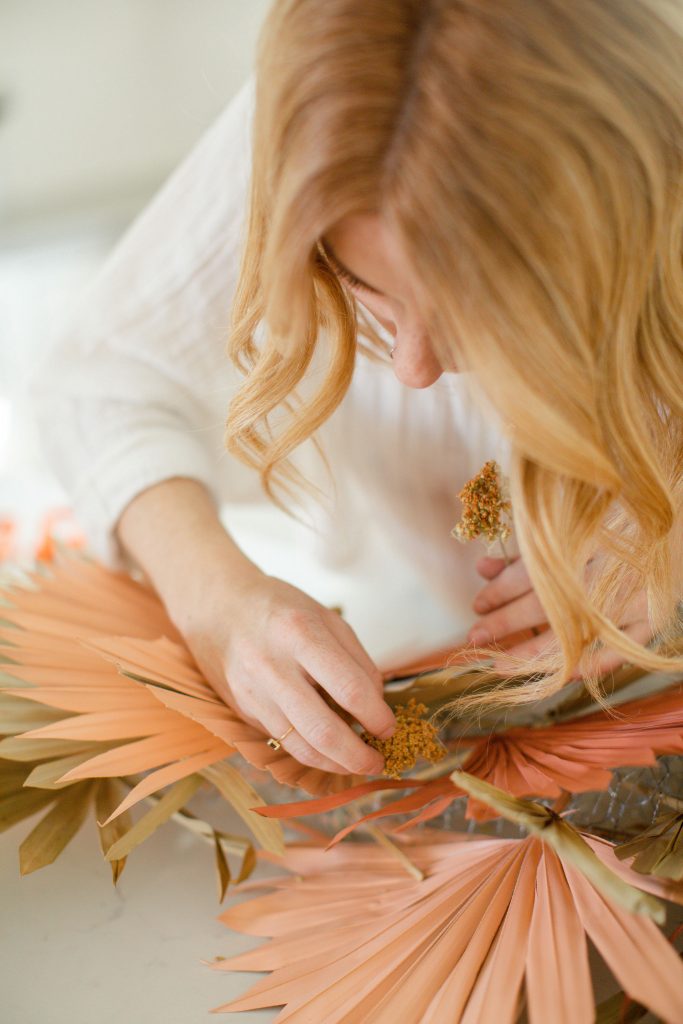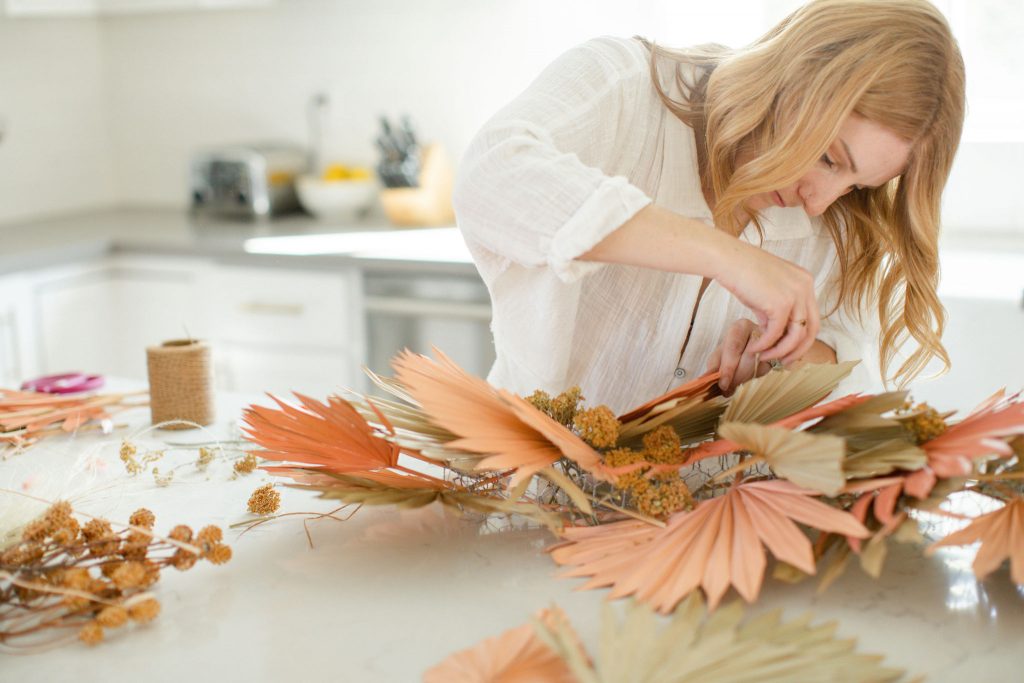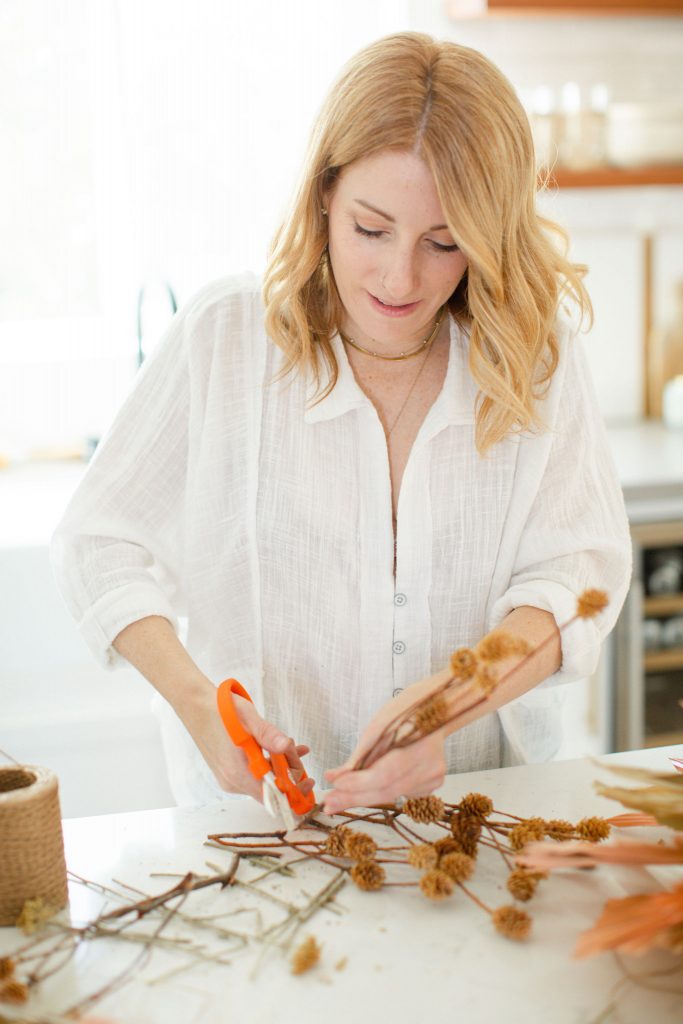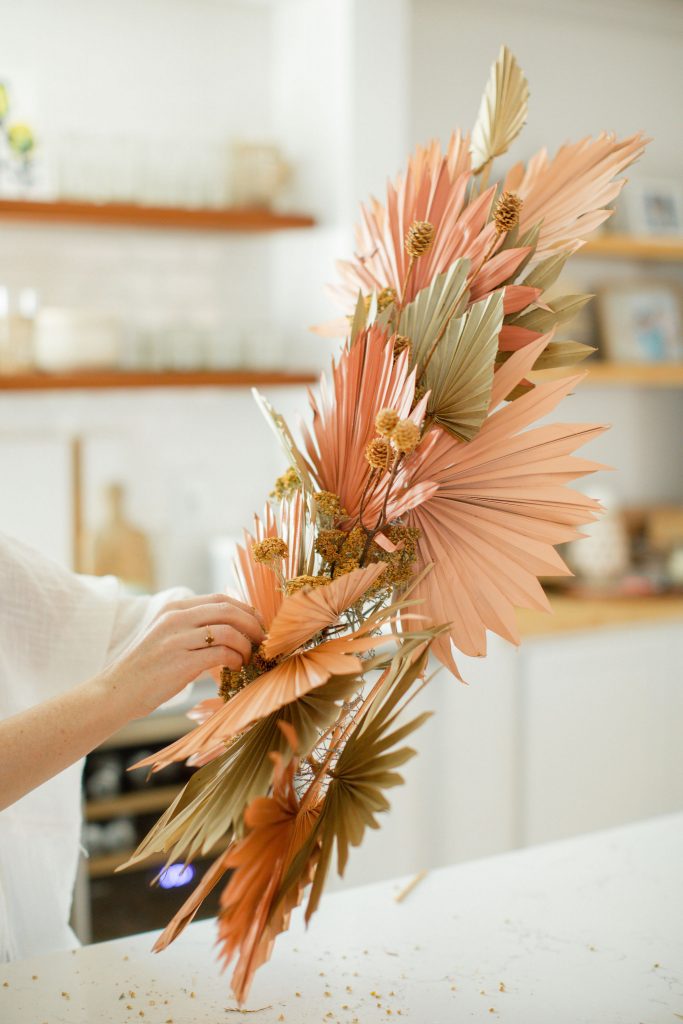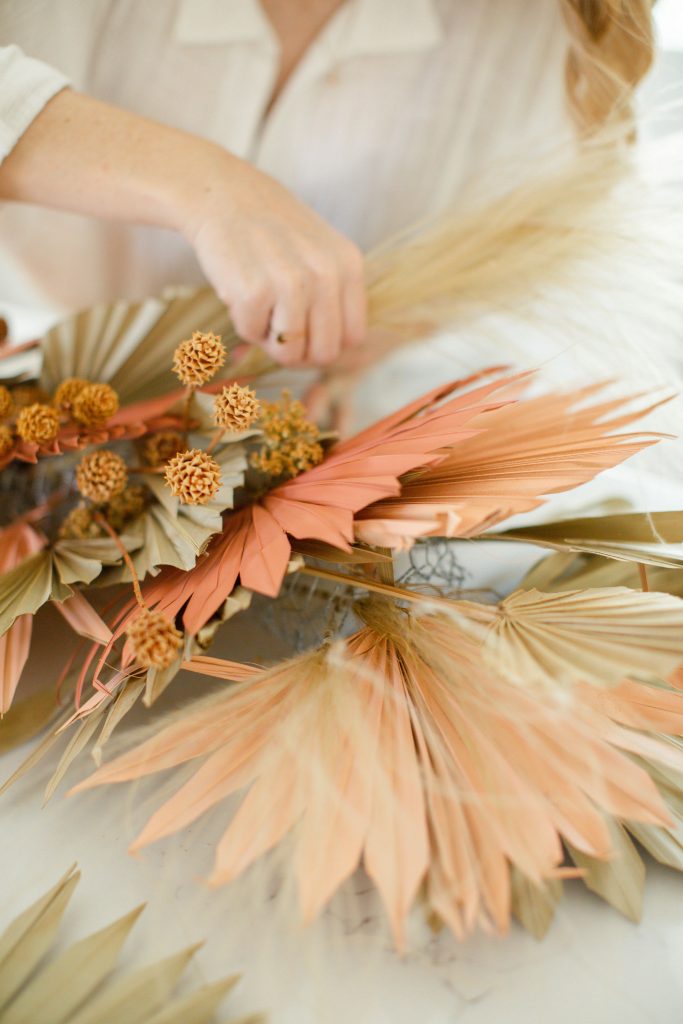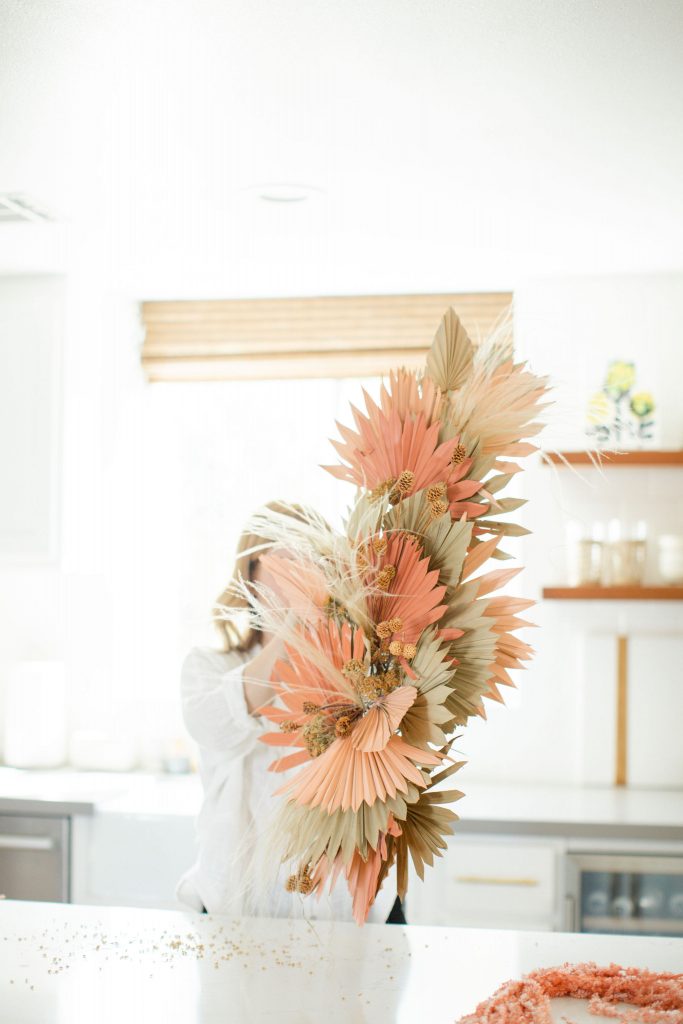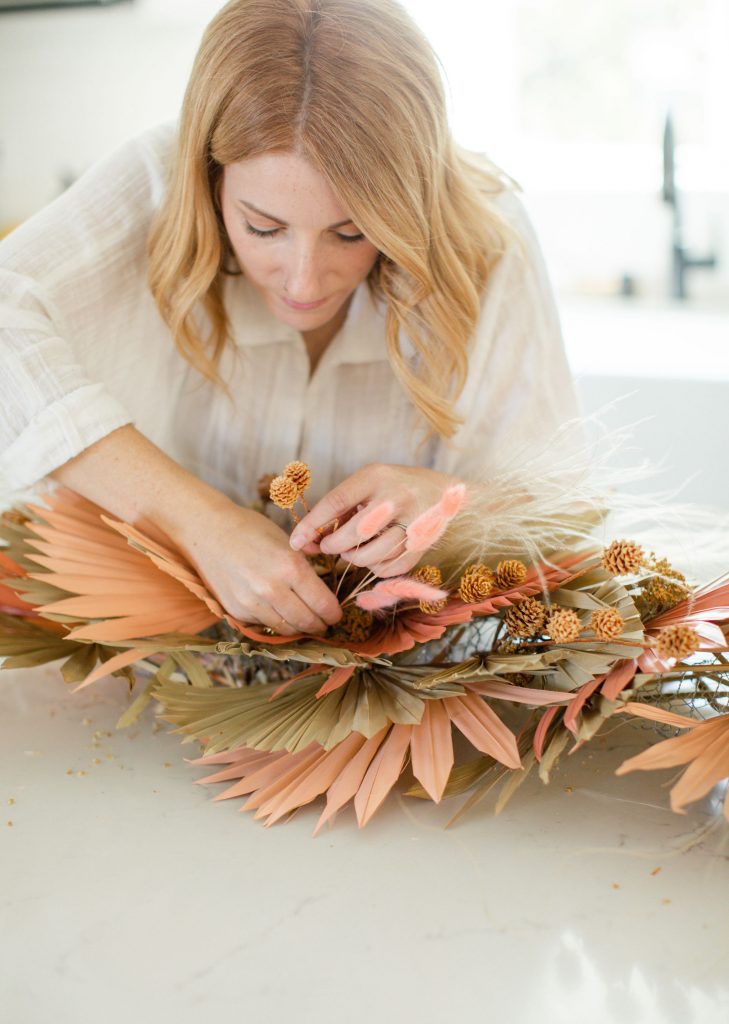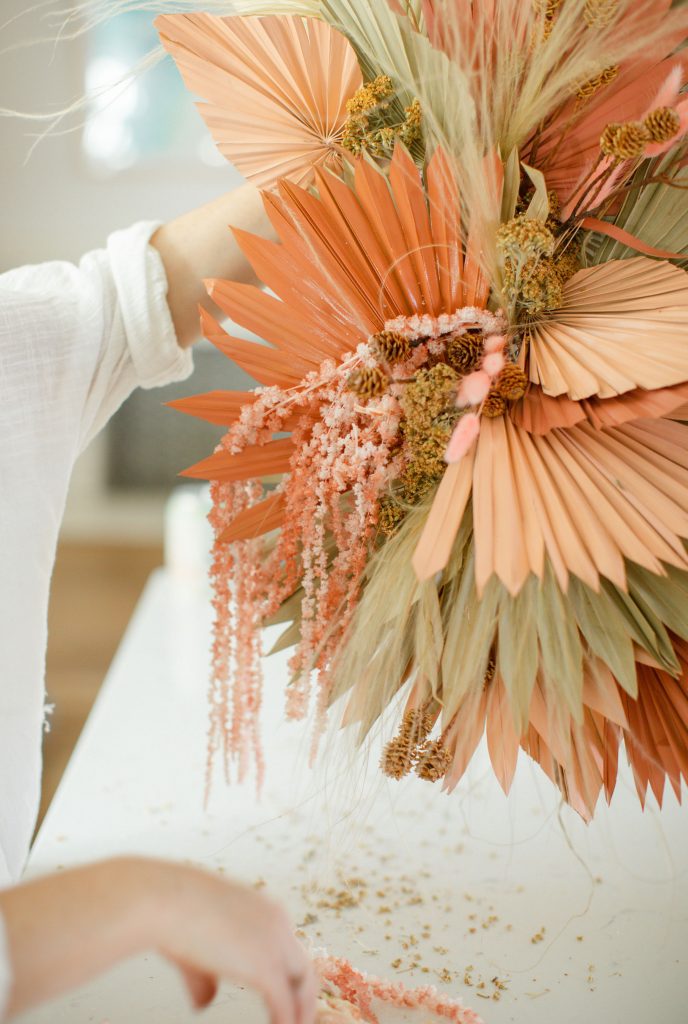 ---
Step seven
Add command hooks to where you want your dried piece displayed, we did two command hooks for this piece.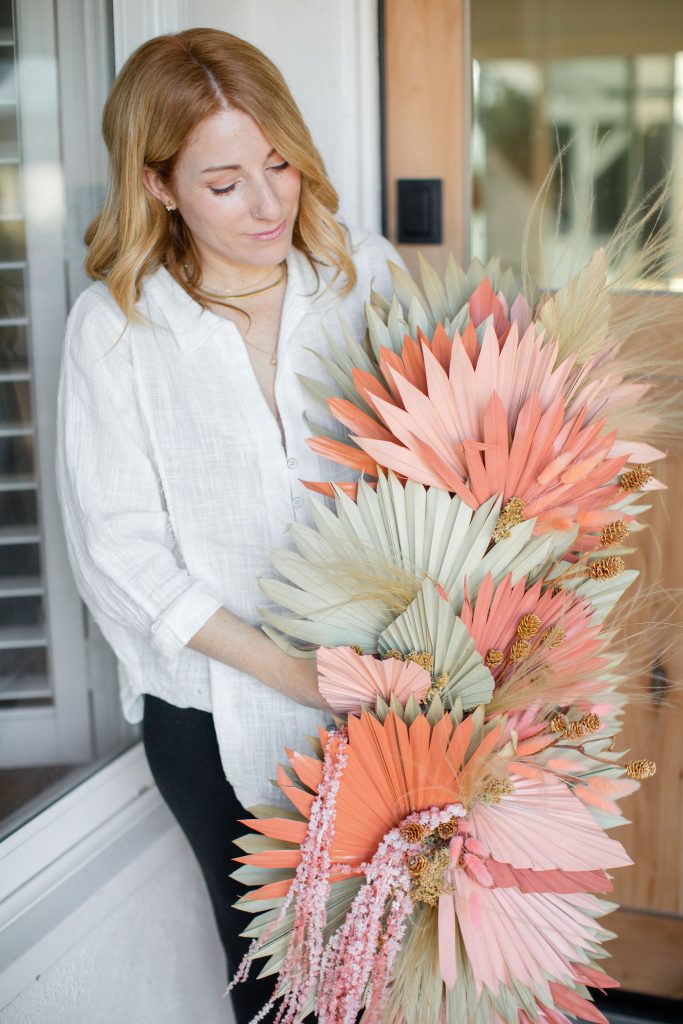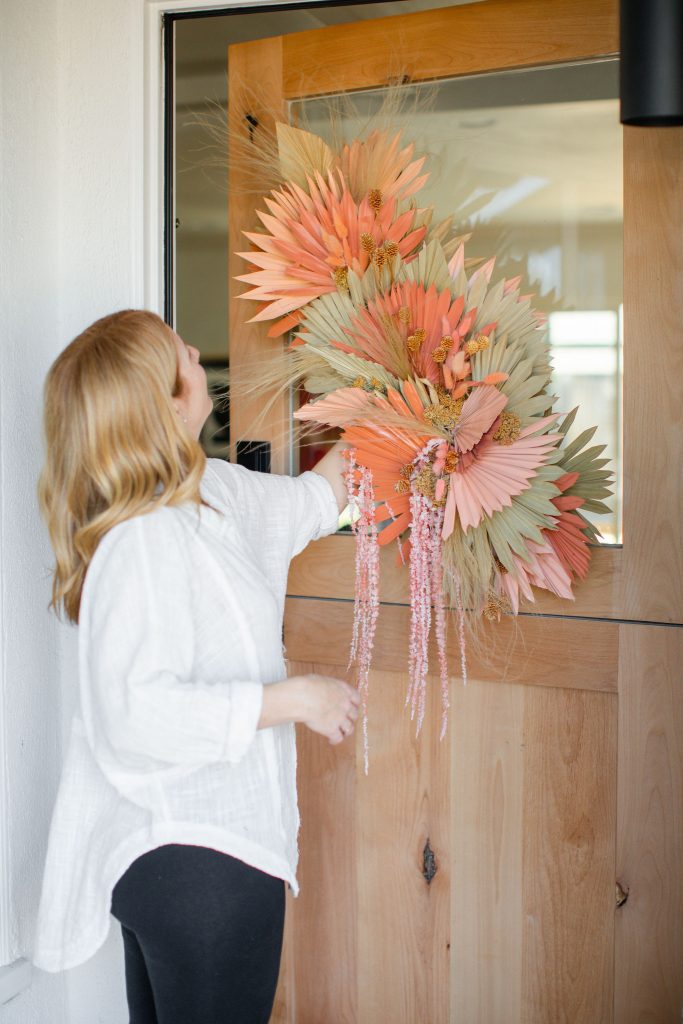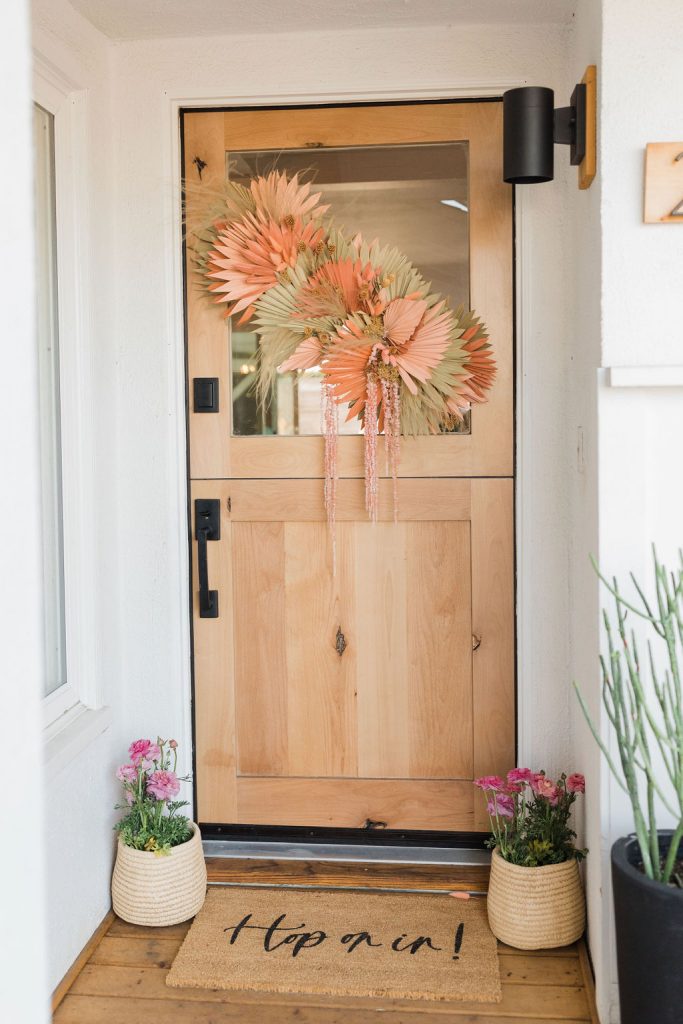 ---
Step eight
Hang your dried piece onto hooks. Secure with bind wire if needed and enjoy!
Did you notice my adorable mat from Proper Letter?! The perfect way to greet guests just in time for Easter! Flanked by my new favorite Target pots and fresh spring ranunculus!!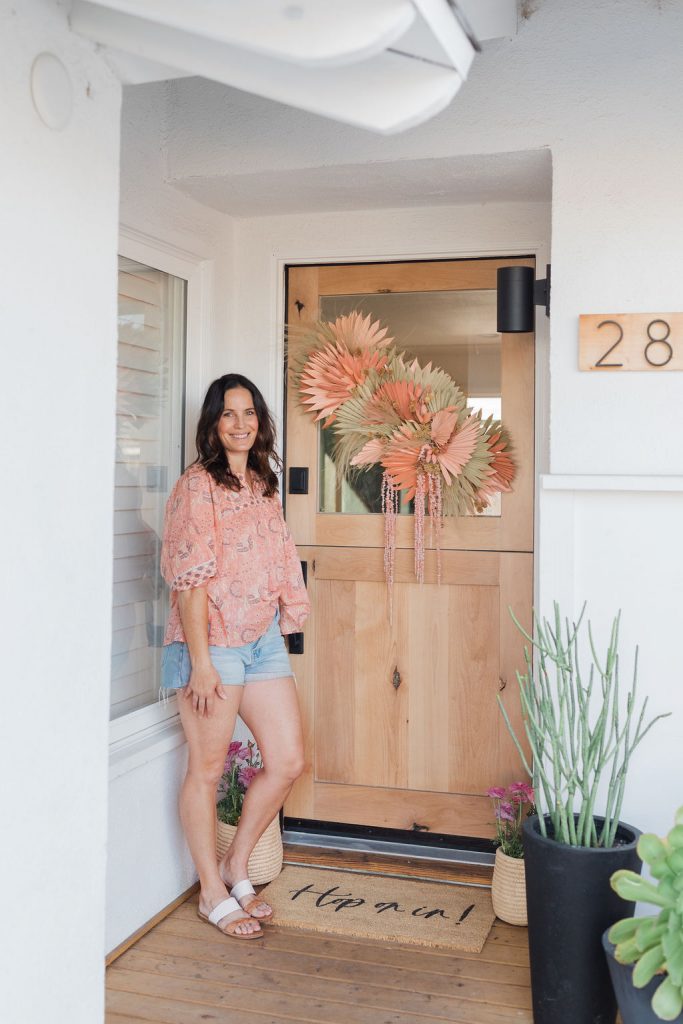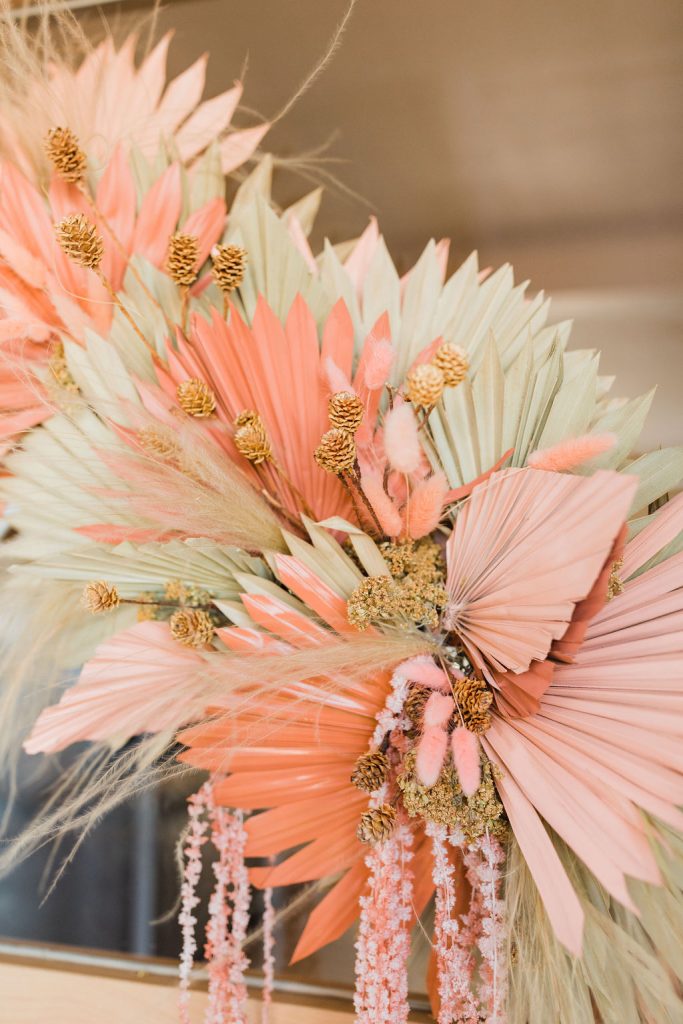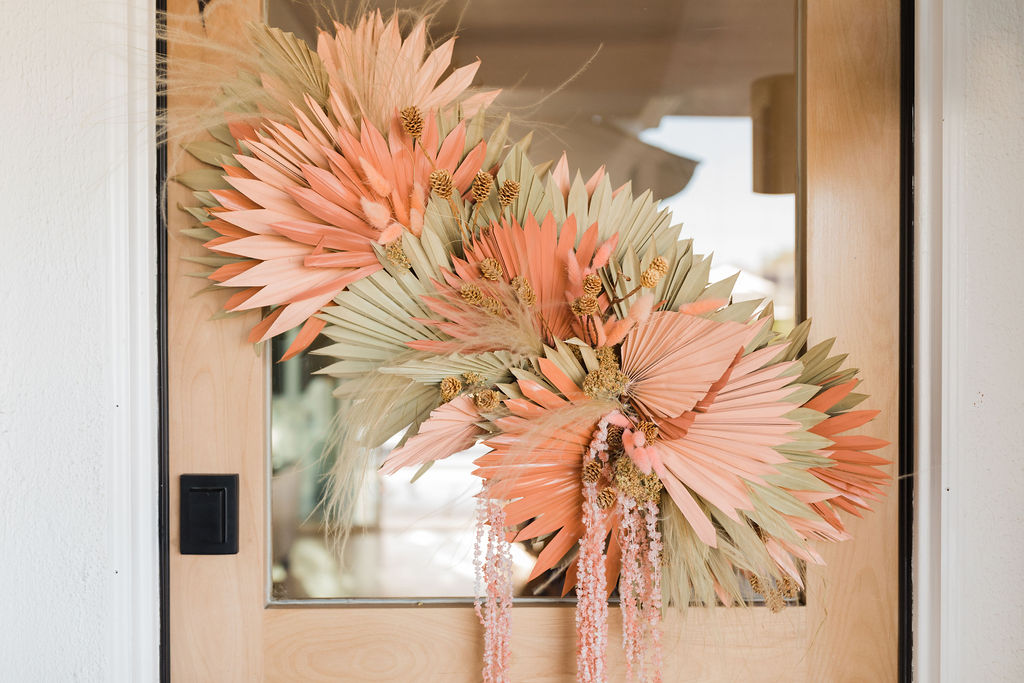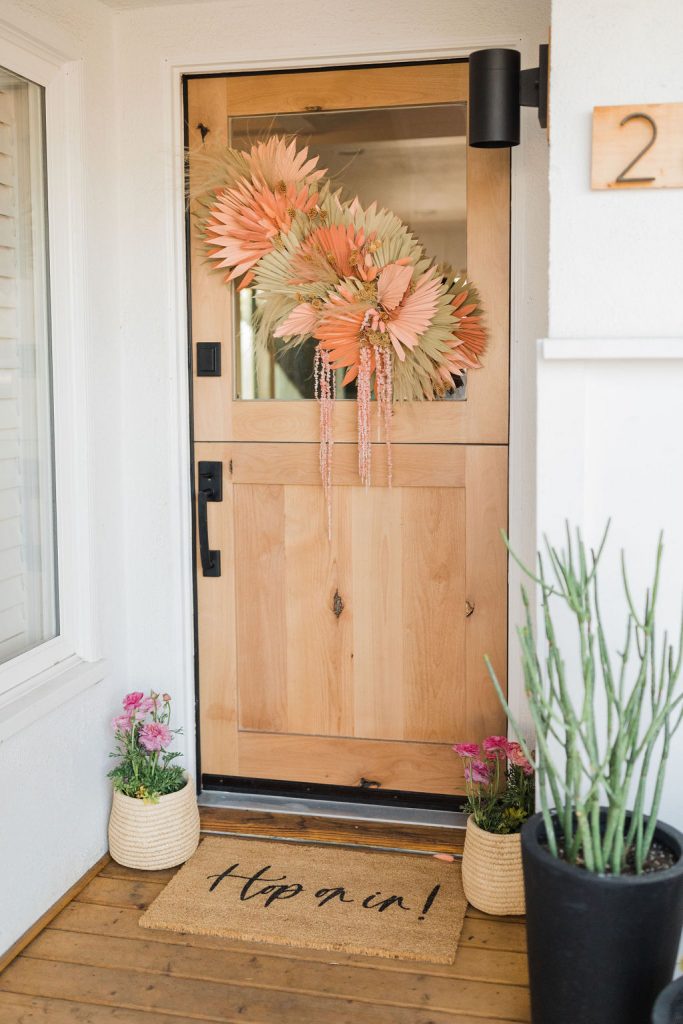 Go ahead and try this one at home! We've got most of what you need linked below…

xx
Jacquelyn