Spring brings out some of the best fresh veggies and fruit and we thought a great addition to your Easter table would be a spring crudités board! I've noticed going to the grocery store that one thing they aren't missing are fresh veggies. So we teamed up with our friend Jenny, owner of GRAES Provisions, to share her steps on creating the perfect crudités platter.
You should definitely check out GRAES Provisions, especially if you're in the Orange County area – she is baking bread and making other yummy goodness and delivering it straight to your door!!
Keep scrolling to see the pretty photos by Corrie Lynn Photo and take notes, you'll definitely want this goodness for Easter and then some!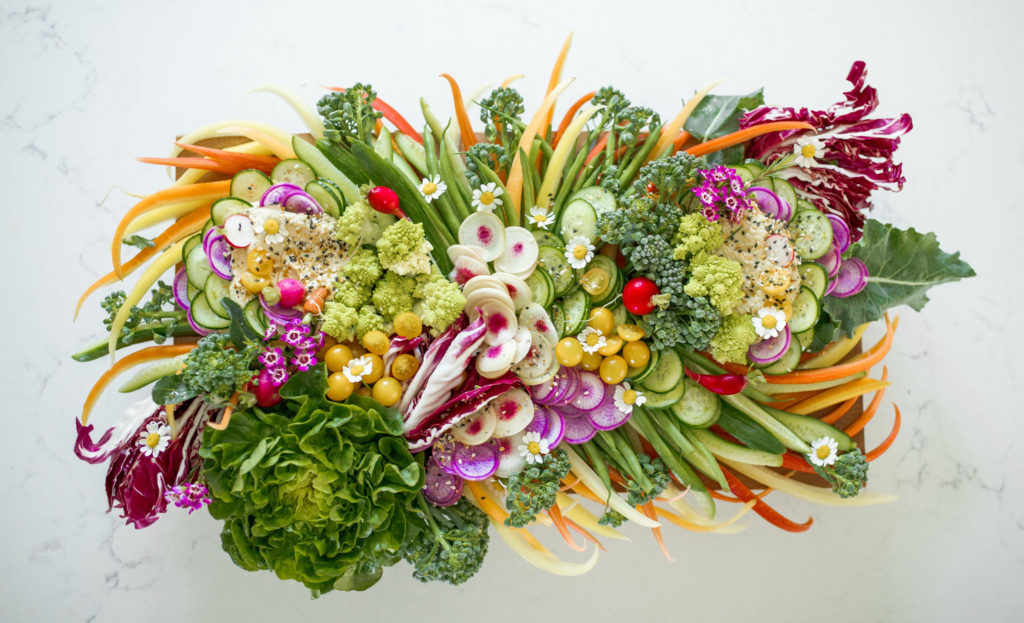 Step One
Wash, trim and slice all your veggies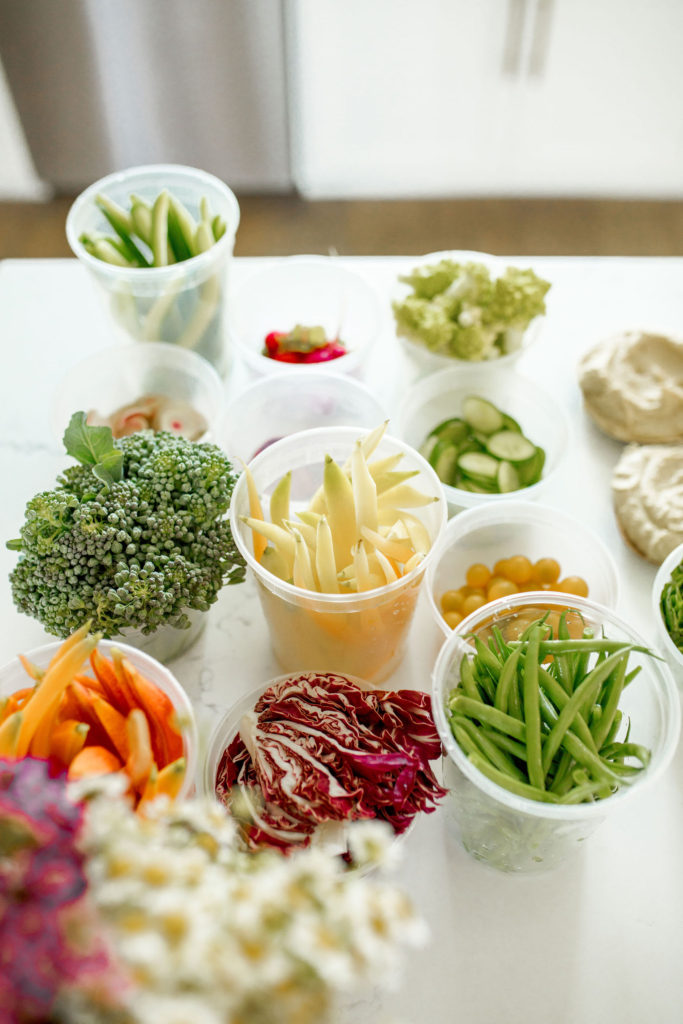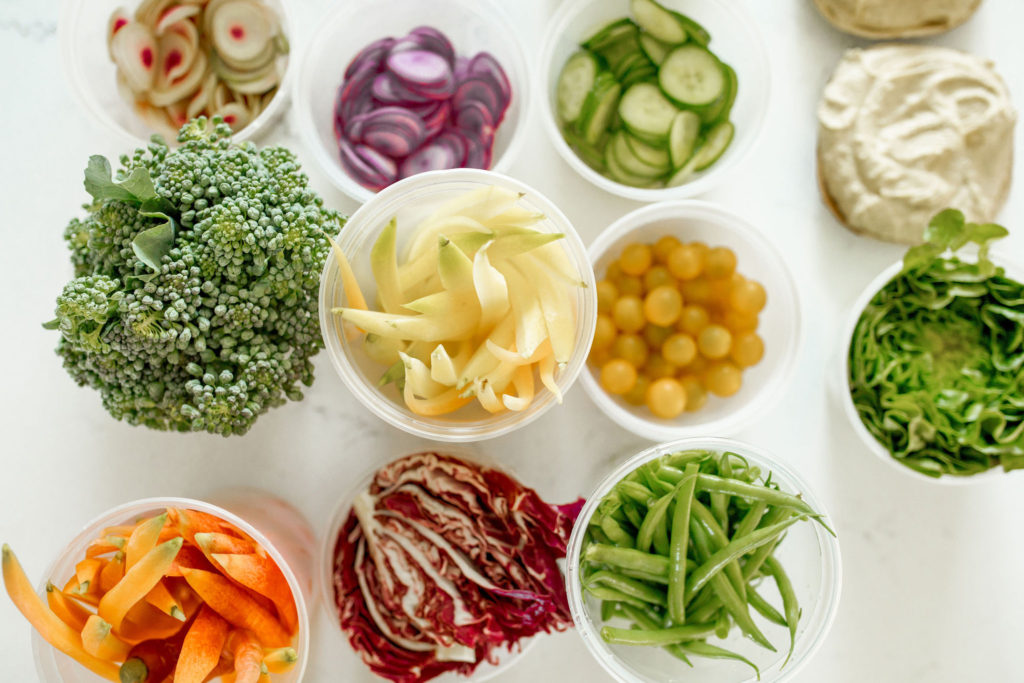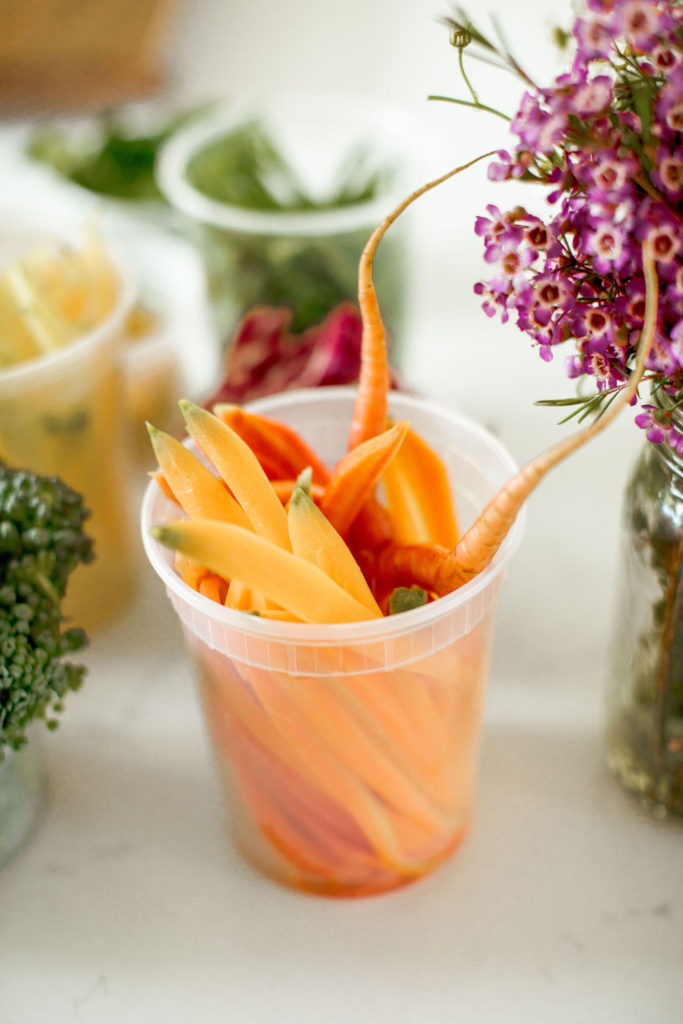 Step Two
Mise en place! A French culinary phrase meaning "everything in its place". I like to lay out all the veggies that I'm using so I can clearly see what I'm working with and don't miss anything. This includes dips and garnishes.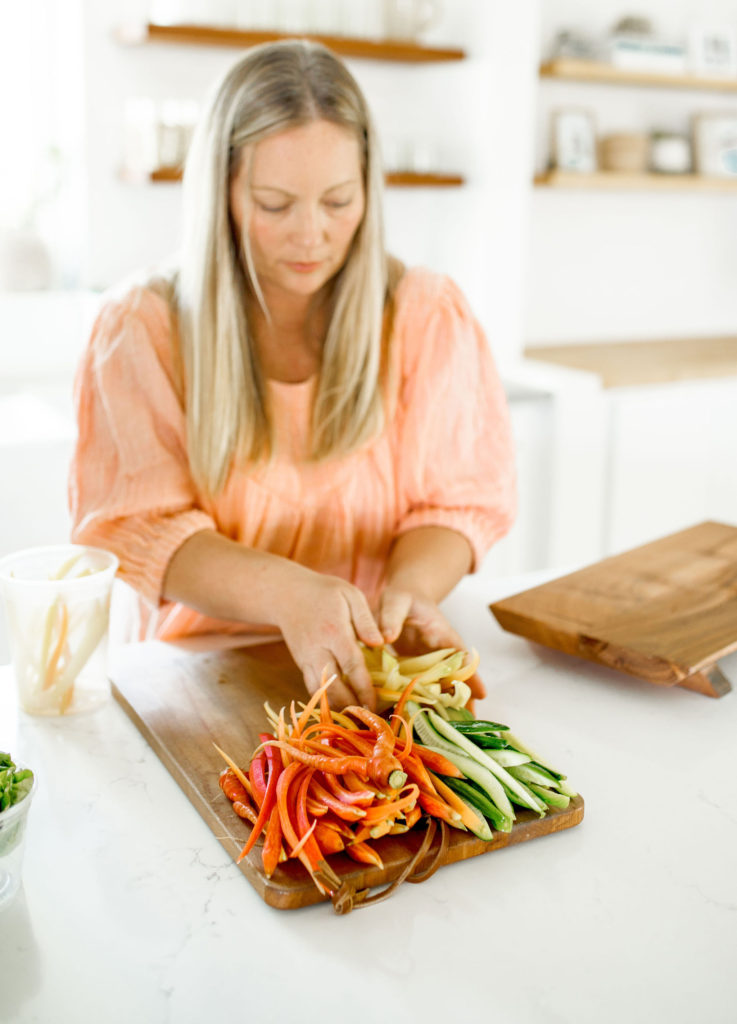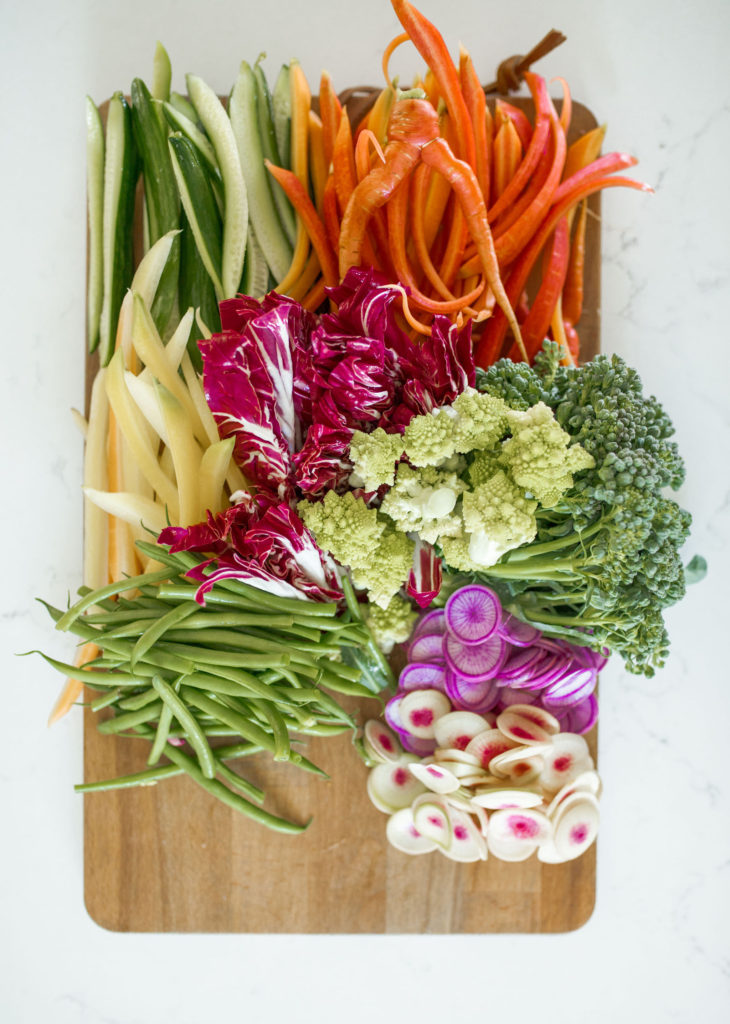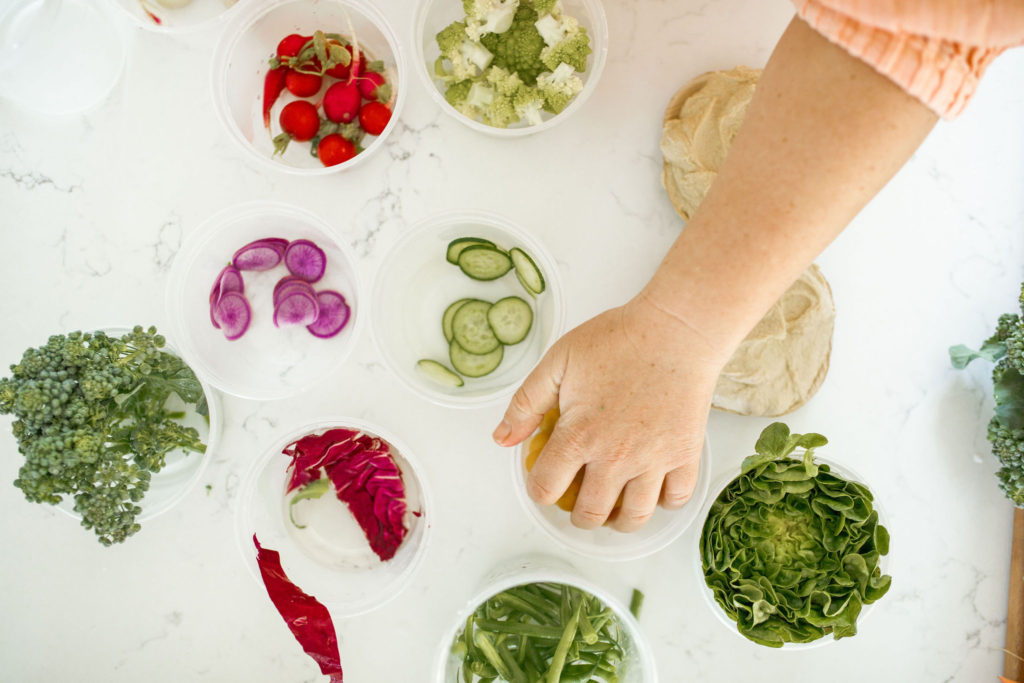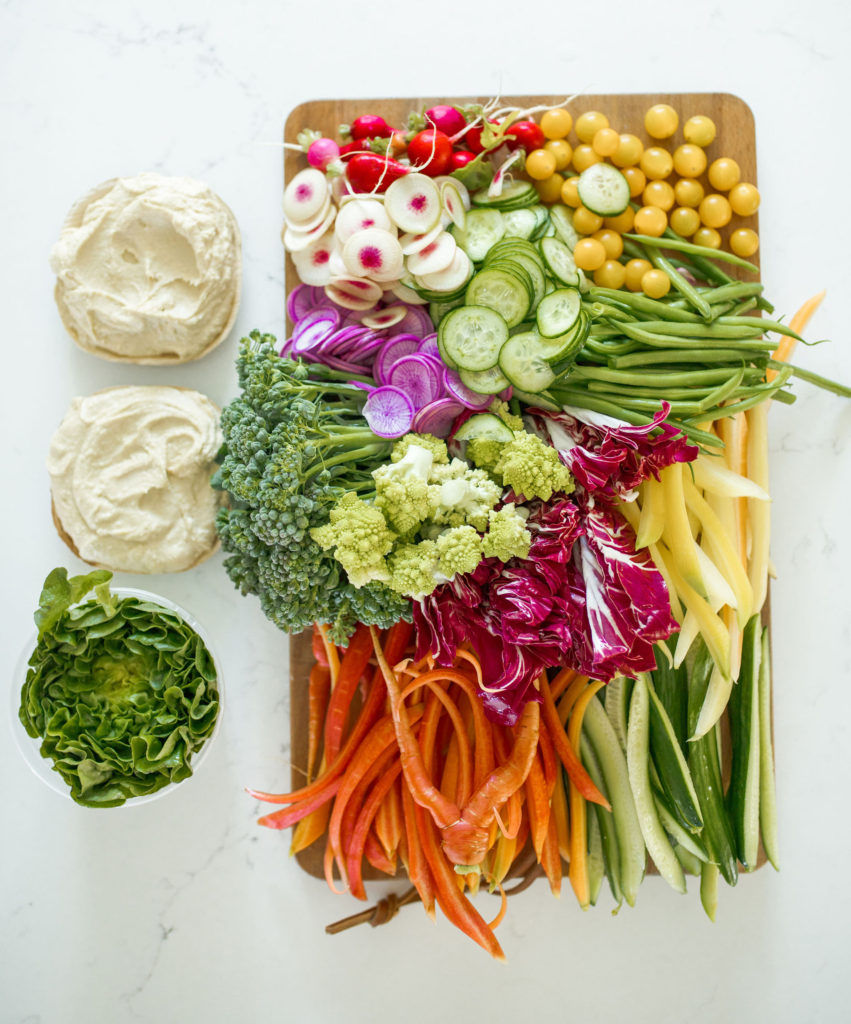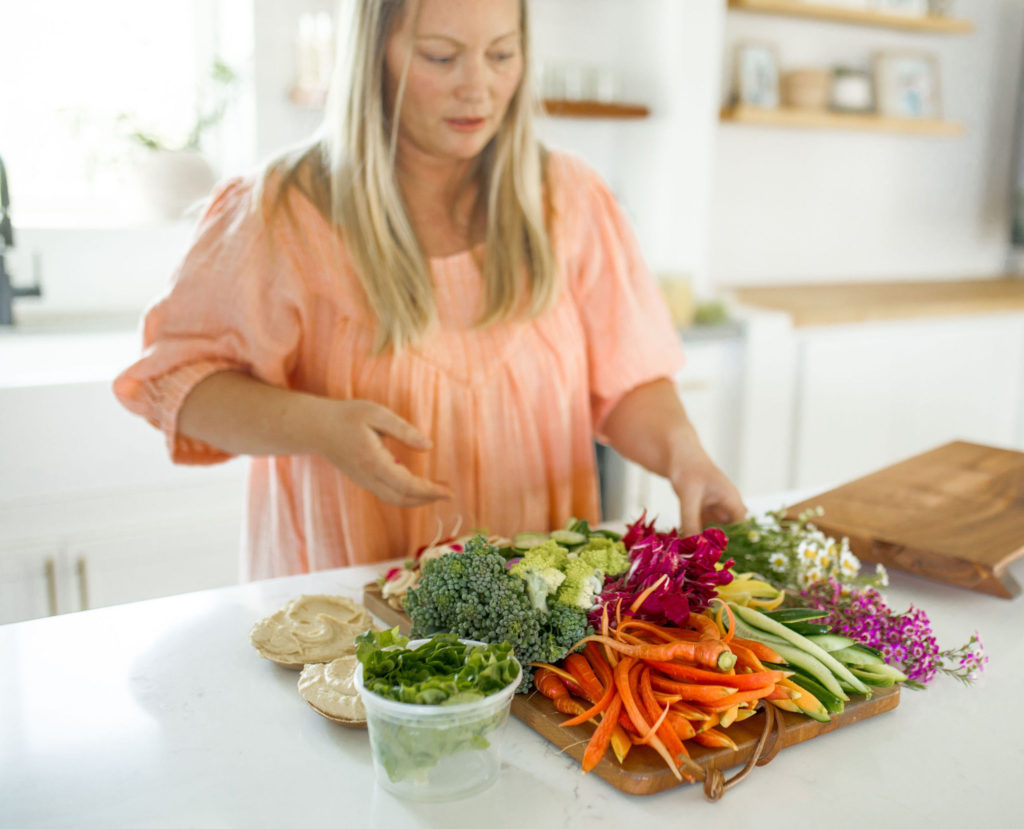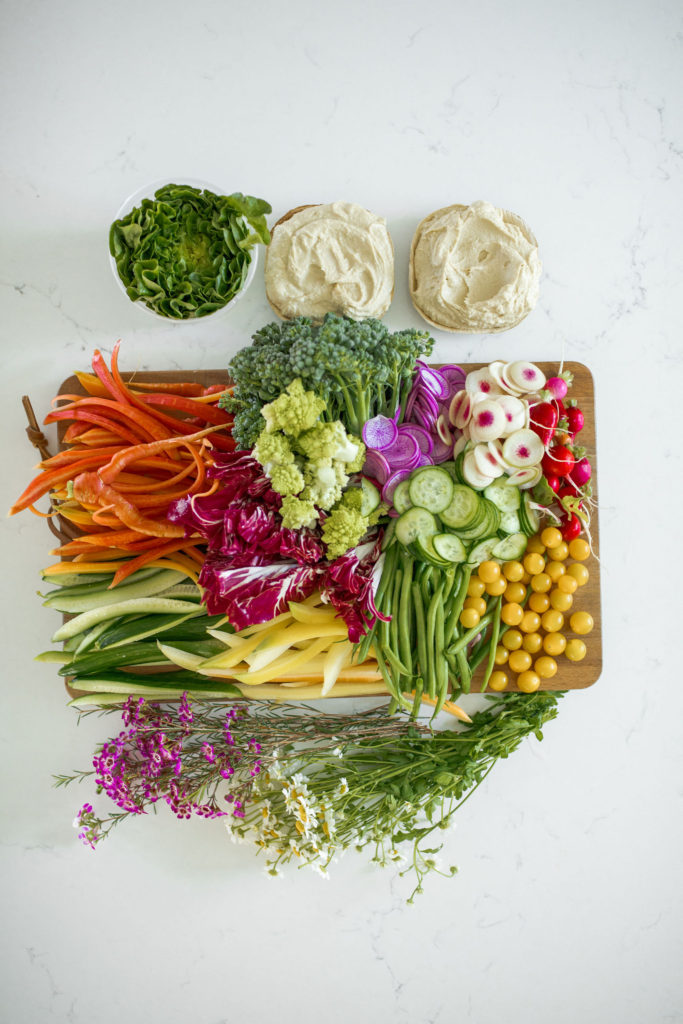 Step Three
Next, grab your presentation board. Place your dips and garnish with something pretty, like this lovely purple radicchio.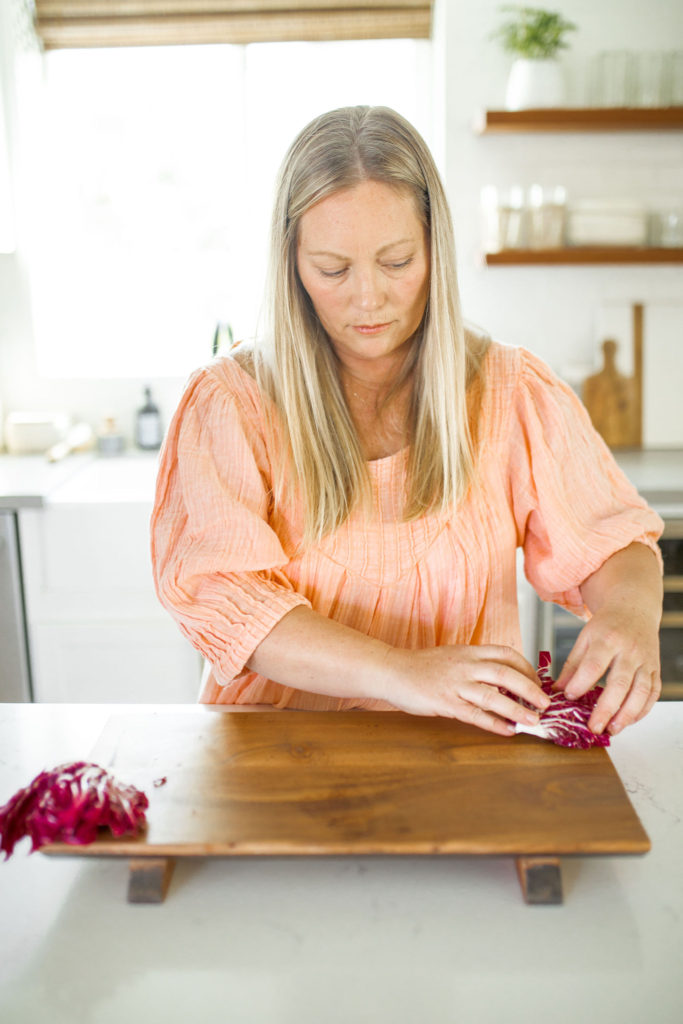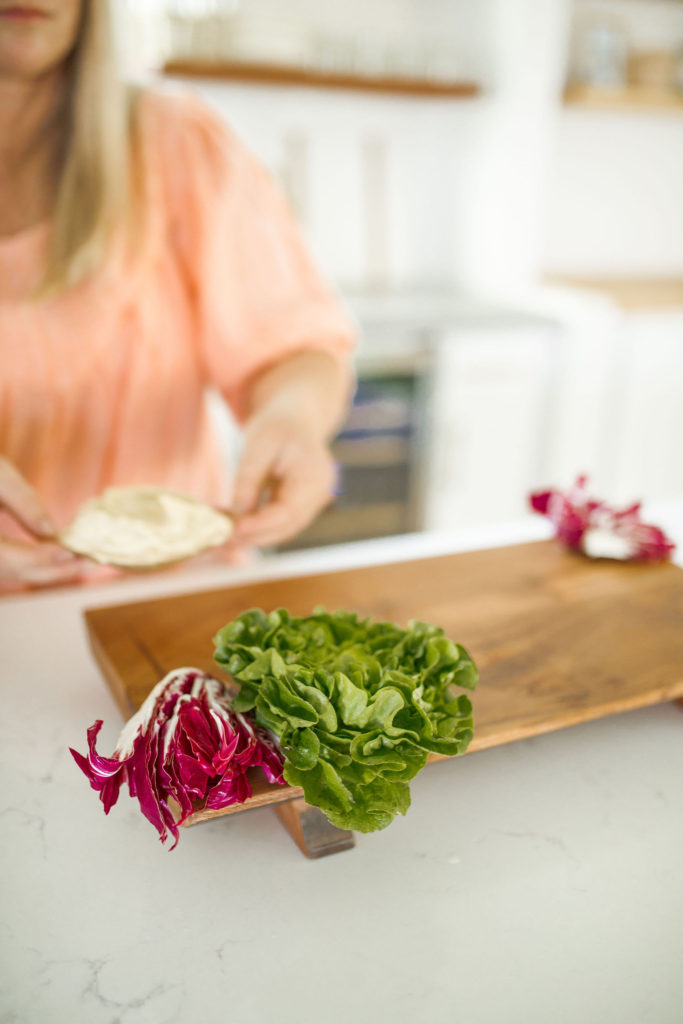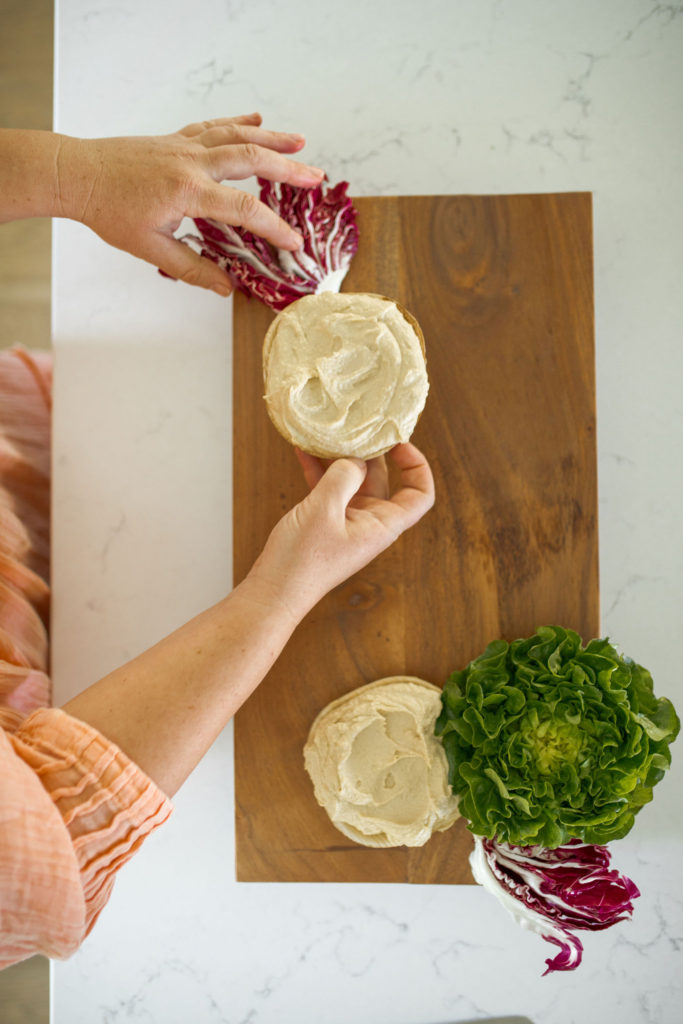 Step Four
Start building your first layer along the outside of your platter with larger veggies like carrots, broccolini and cucumbers.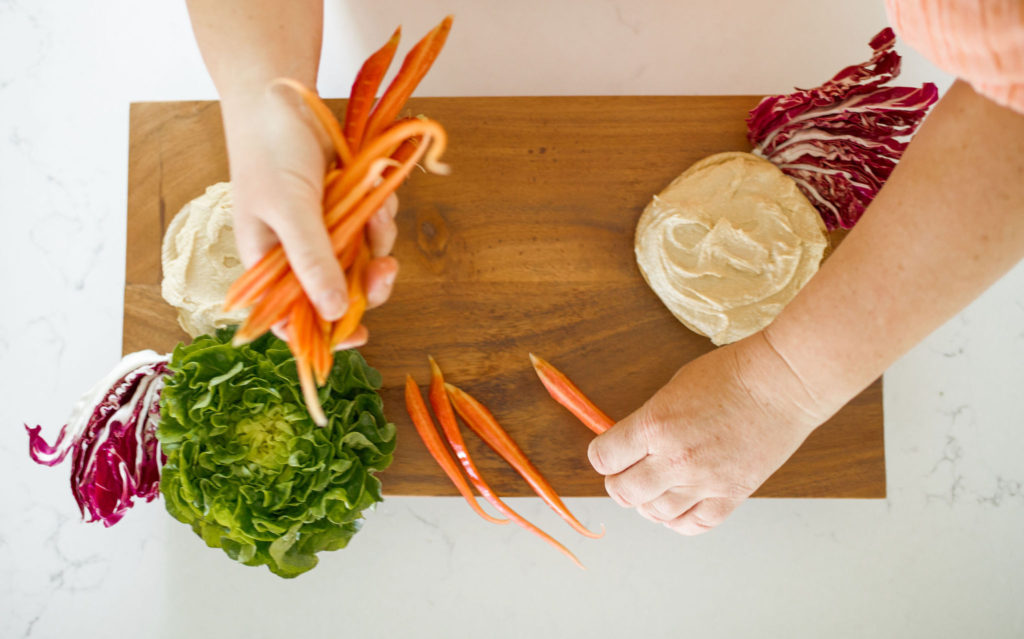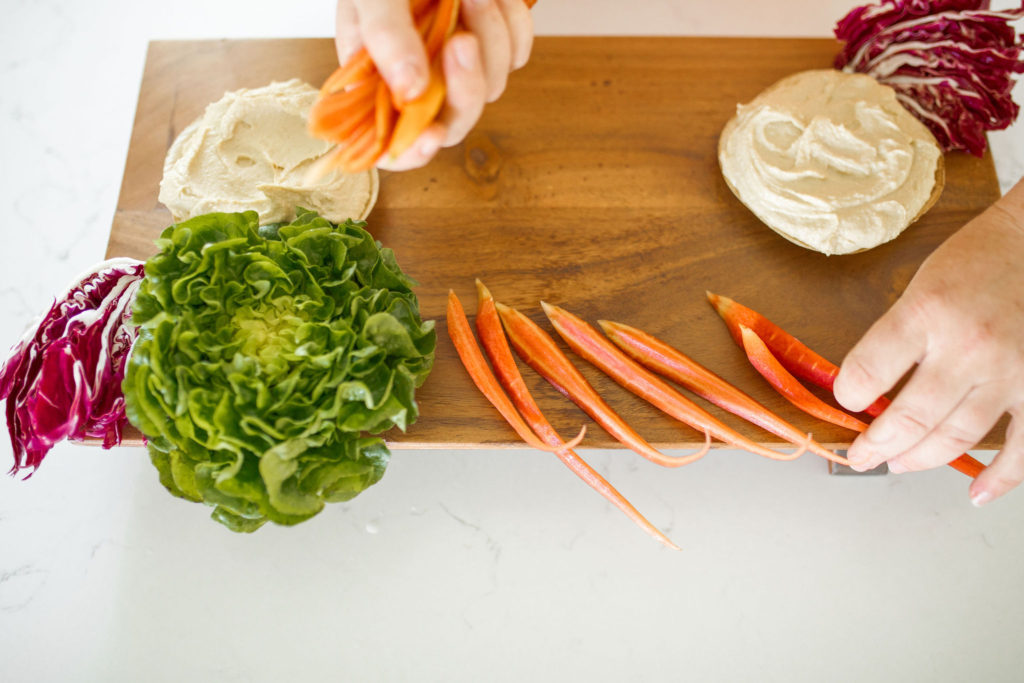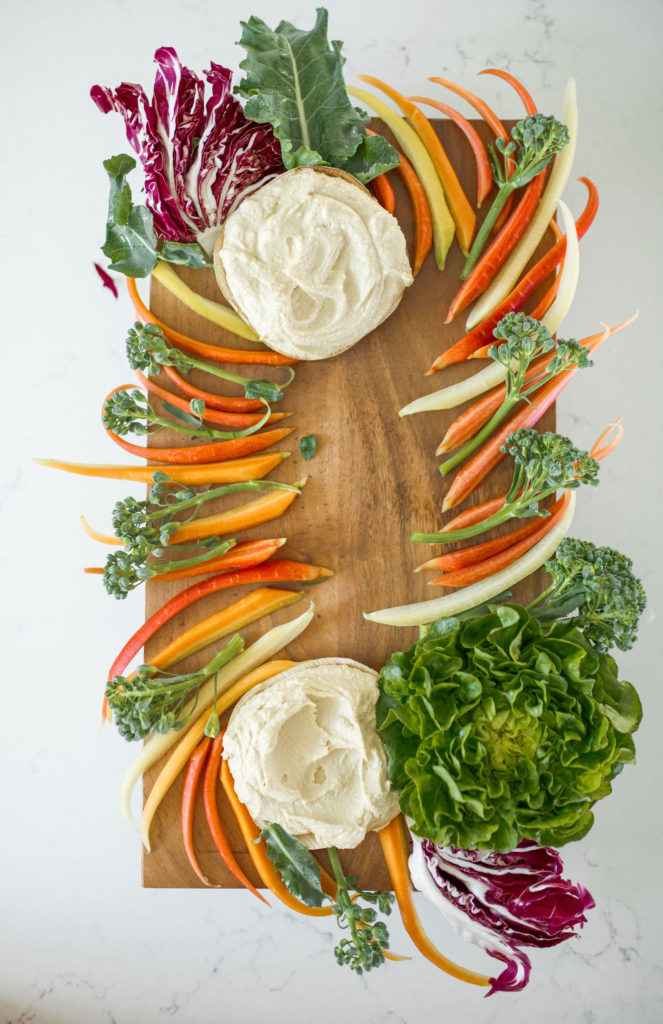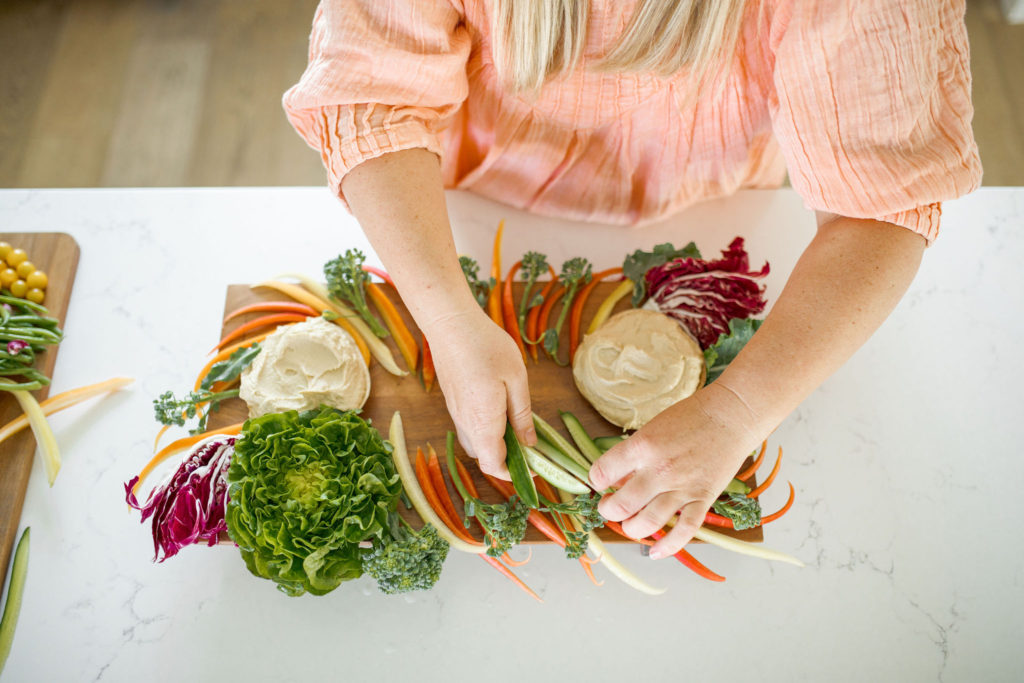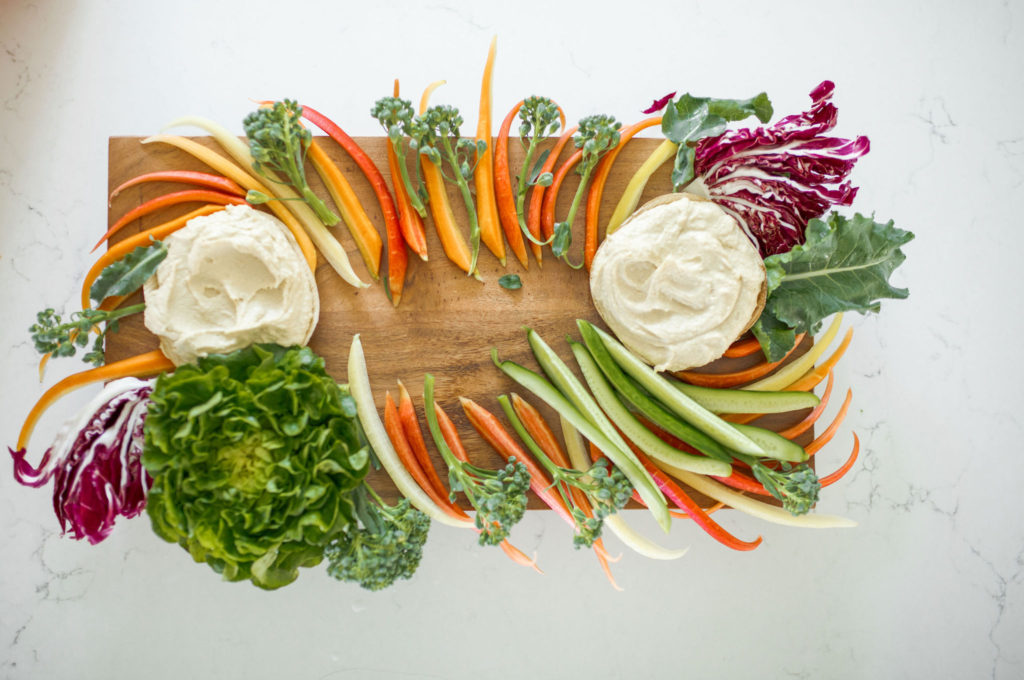 Step Five
Then fill in the gaps with smaller pieces and slices. We used romanseco broccoli florets, cherry tomatoes, sliced radishes and cucumber rounds. Look for fun color and texture when choosing your veggies!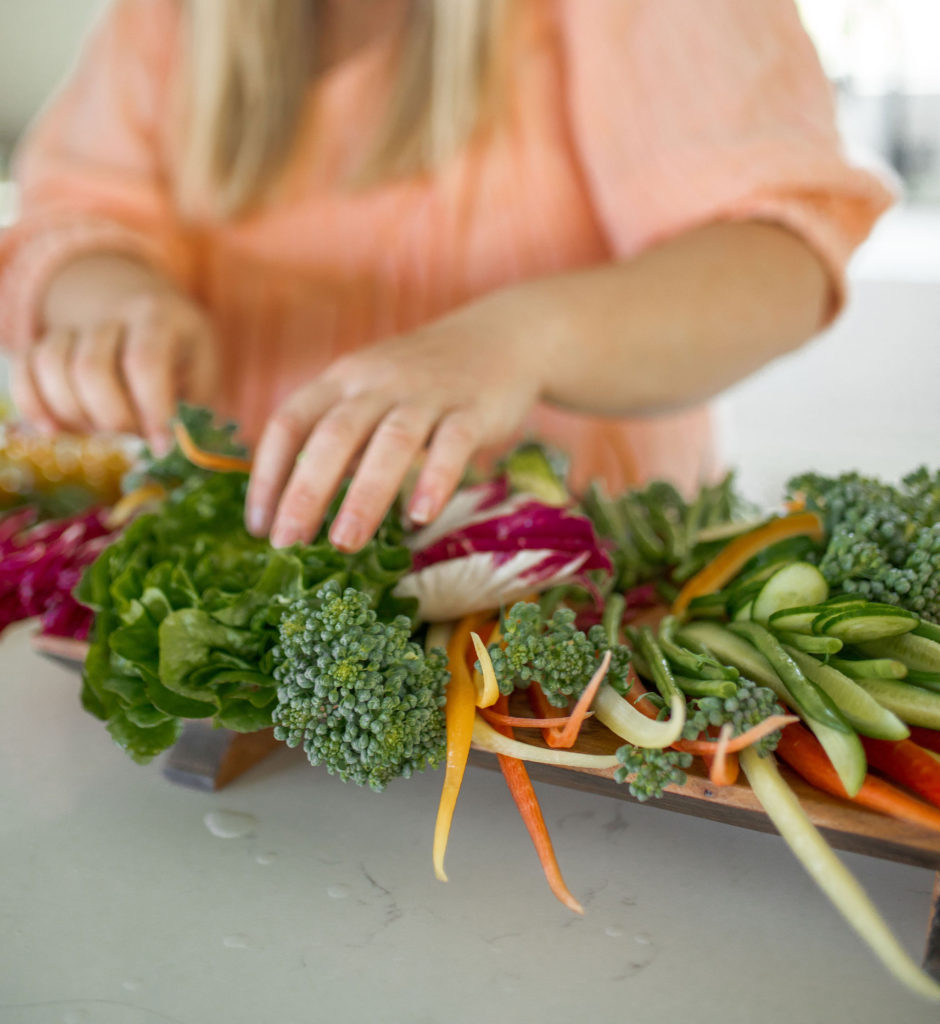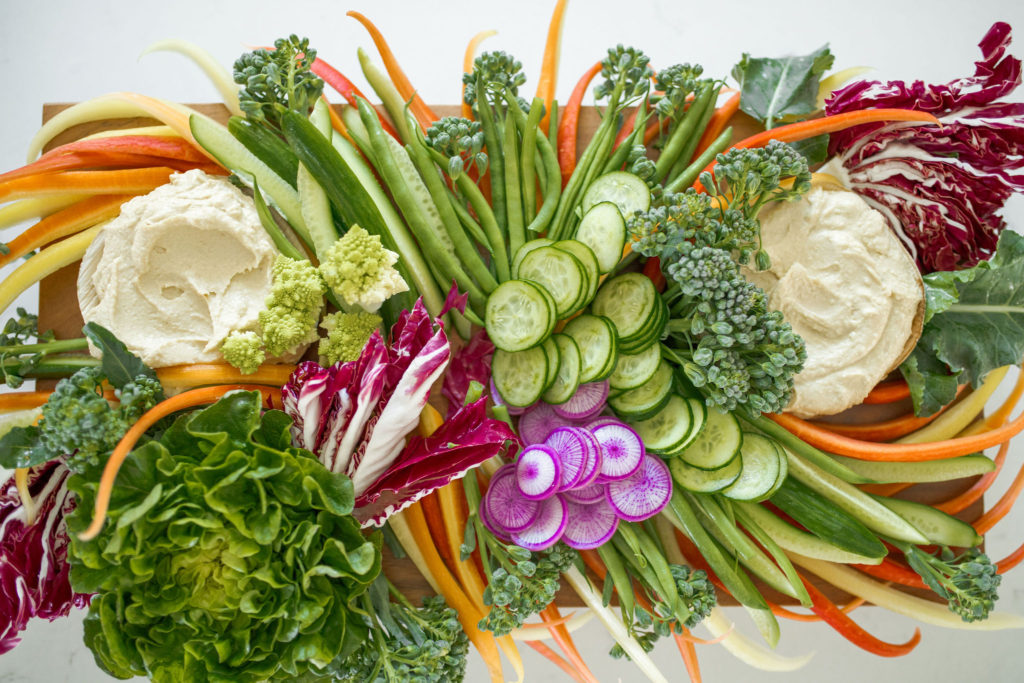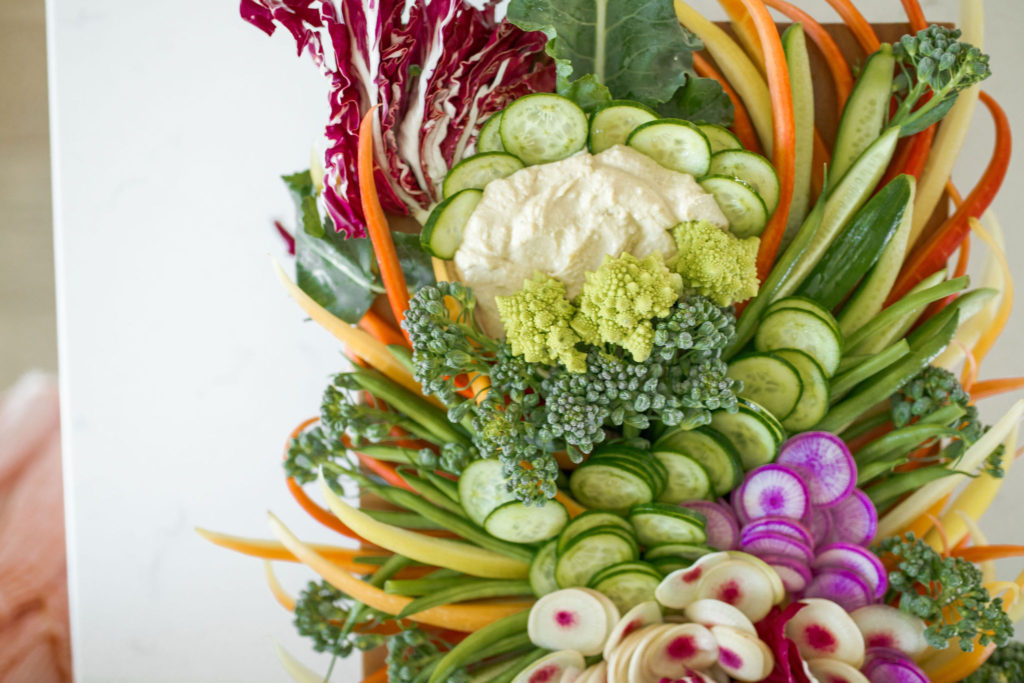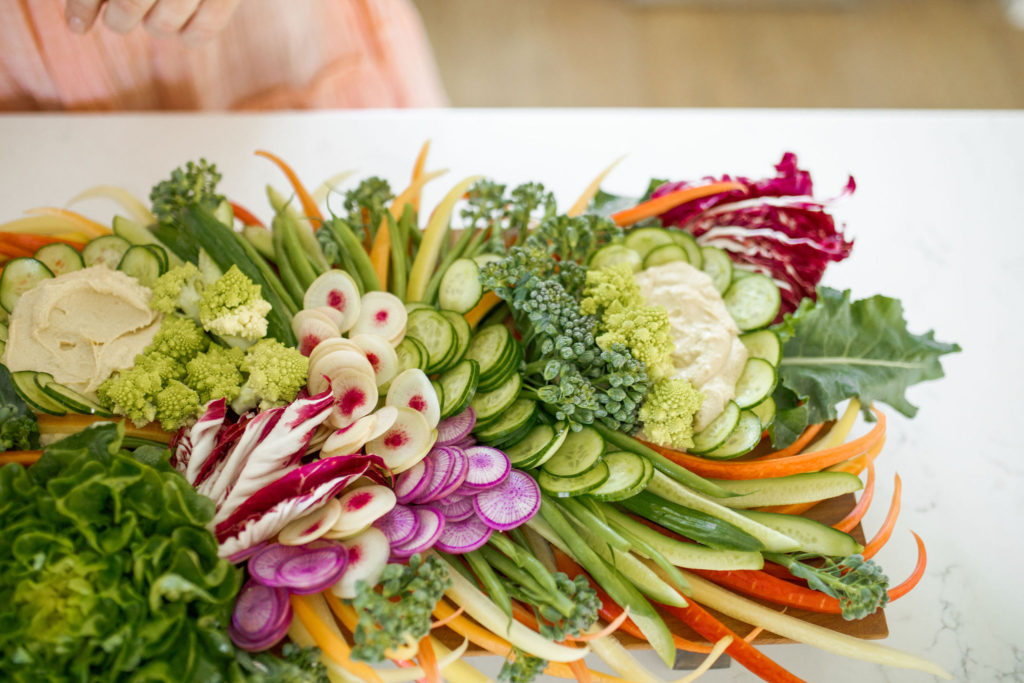 Step Six
Add some garnish! I love sprinkling everything but the bagel seasoning on hummus. Tastes delish and adds some good detail. Edible flowers are my favorite… love using chamomile flowers. They smell great and add a little touch of sunshine!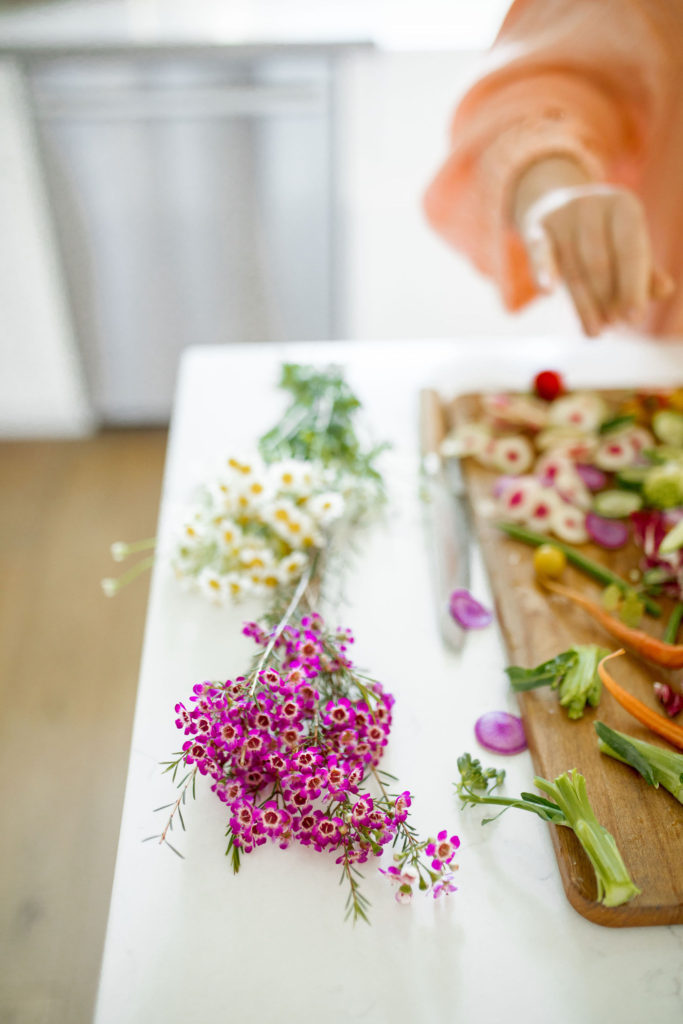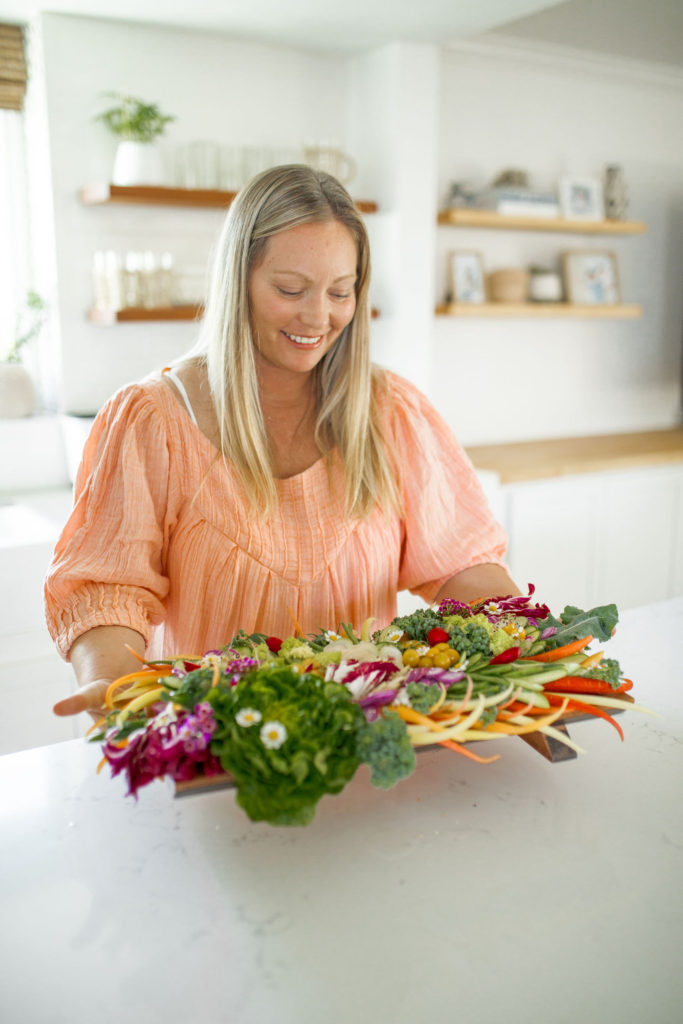 Step Seven
Enjoy!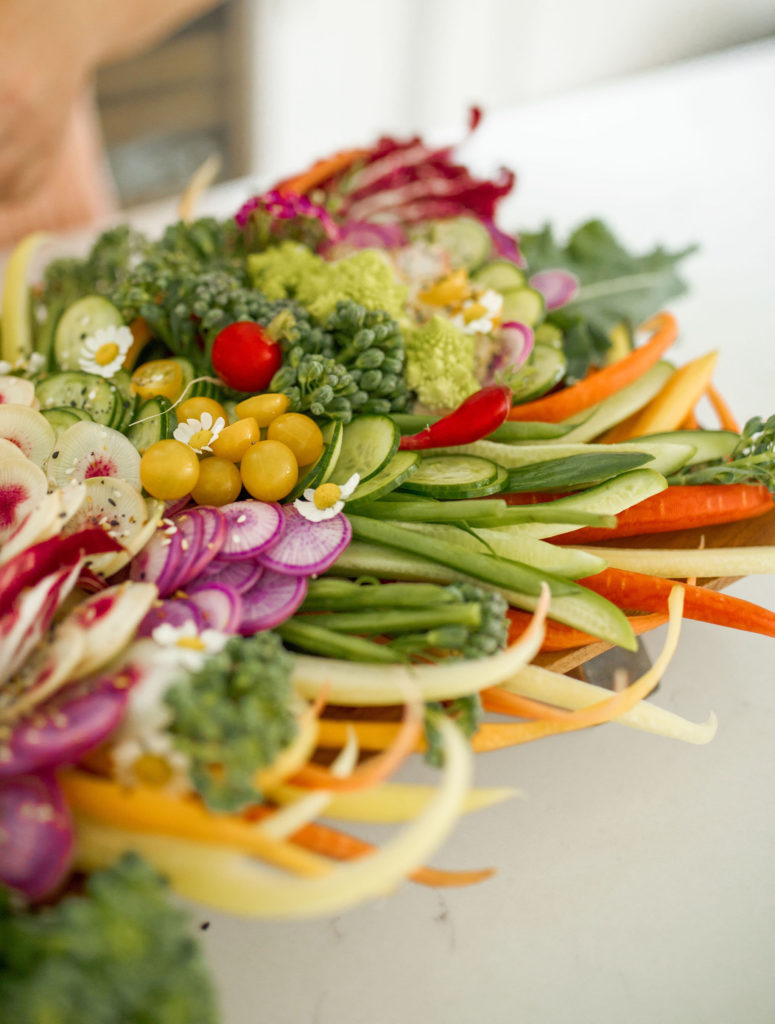 Thank you so much Jenny for sharing all your professional tips with us! Hope you guys have fun making your own crudités platter at home!
xx
Jacquelyn