Raise your hand if you are looking for a new cocktail to make for Easter? This may be a different kind of Easter this year, but it doesn't mean your cocktail game should suffer. Shoot, you might actually be totally on top of your cocktail game these days! My lavender in my front yard is huge right now, and I wanted to incorporate this spring beauty in my cocktail. I also brought in my favorite juice, guava to the party. We even invited the party goer, champagne to come! This fun spring cocktail makes a great addition to your Easter holiday, no matter if its brunch, lunch, or dinner!

Add some Easter flair with these cute bunny-themed cocktail stirrs by Proper Letter. Run-on over to her Etsy page to see all her fun goodies!
---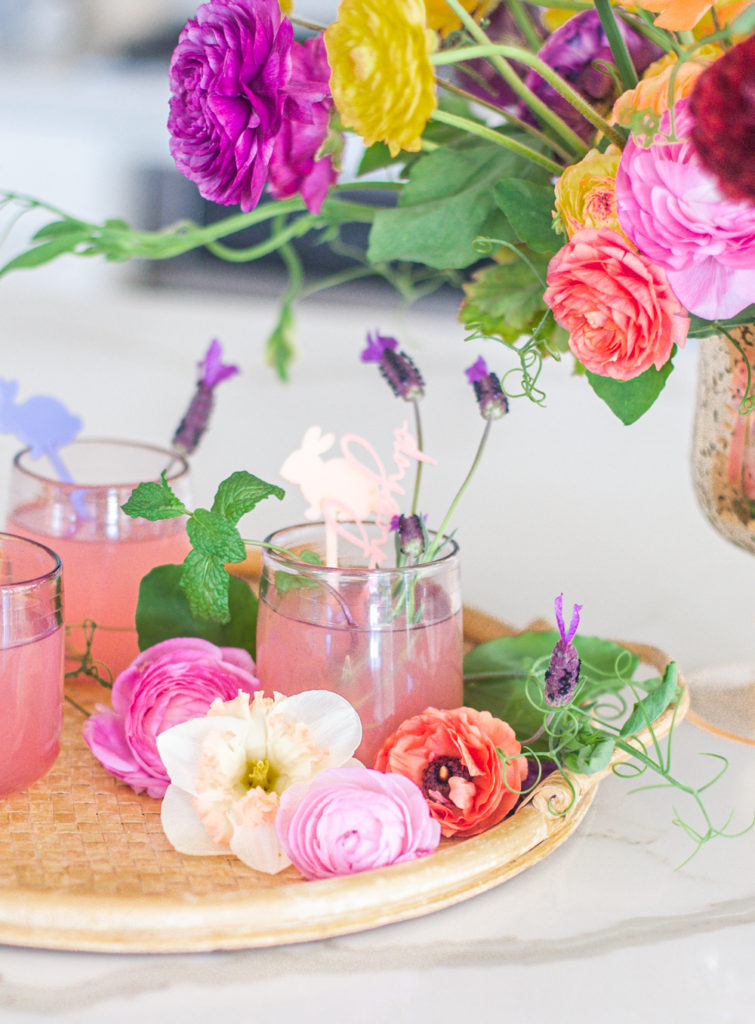 LAVENDER GUAVA BELLINI
serves: 1 cocktail
W H A T   Y A   N E E D!
Champagne
Guava Juice or Guava Concentrate
Fresh Lavender Sprigs
1 cup of cold water
1 cup unrefined cane sugar
3 tablespoons dried culinary lavender buds or fresh lavender
B U S T O U T:
Small Saucepan
Strainer
Champagne flute or any glassware will do!
---
I N S T R U C T I O N S
LAVENDER SIMPLE SYRUP
Bring water and lavender to boil in a small saucepan. Once the water boils add sugar while whisking until sugar dissolves. Lower the heat and allow to simmer for 5 more minutes. Then, remove from the heat, and strain lavender flowers. Let cool.
BELLINI
Add 1 tablespoon lavender simple syrup to your glass. Pour in the champagne and top with the guava juice. Then top with a fresh sprig of lavender and those cute bunny cocktail stirrs!
---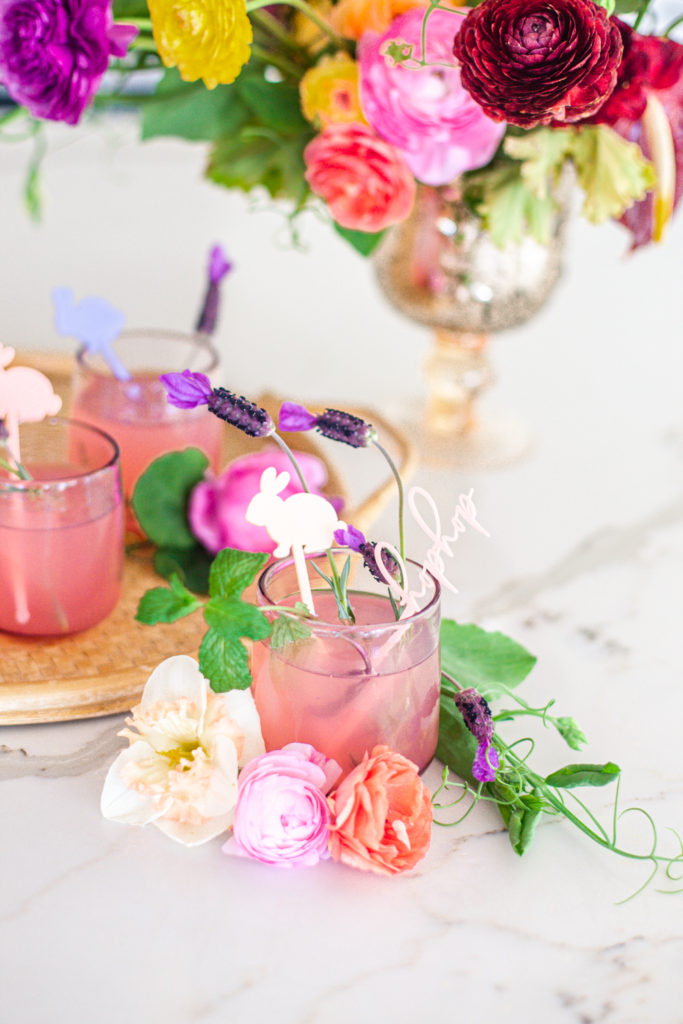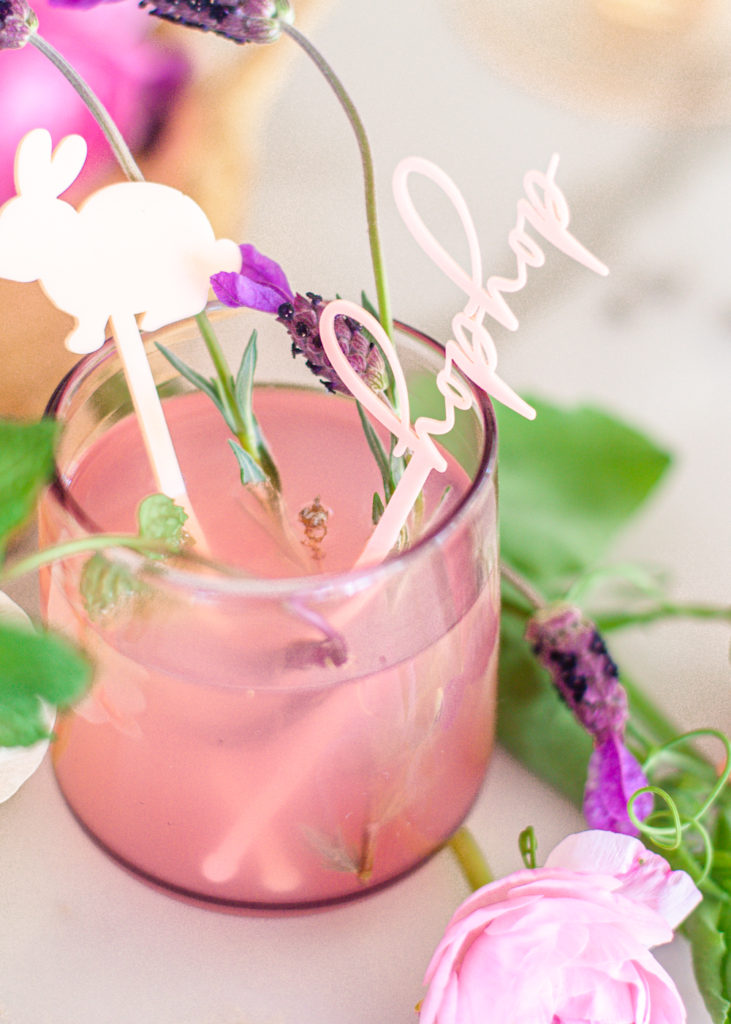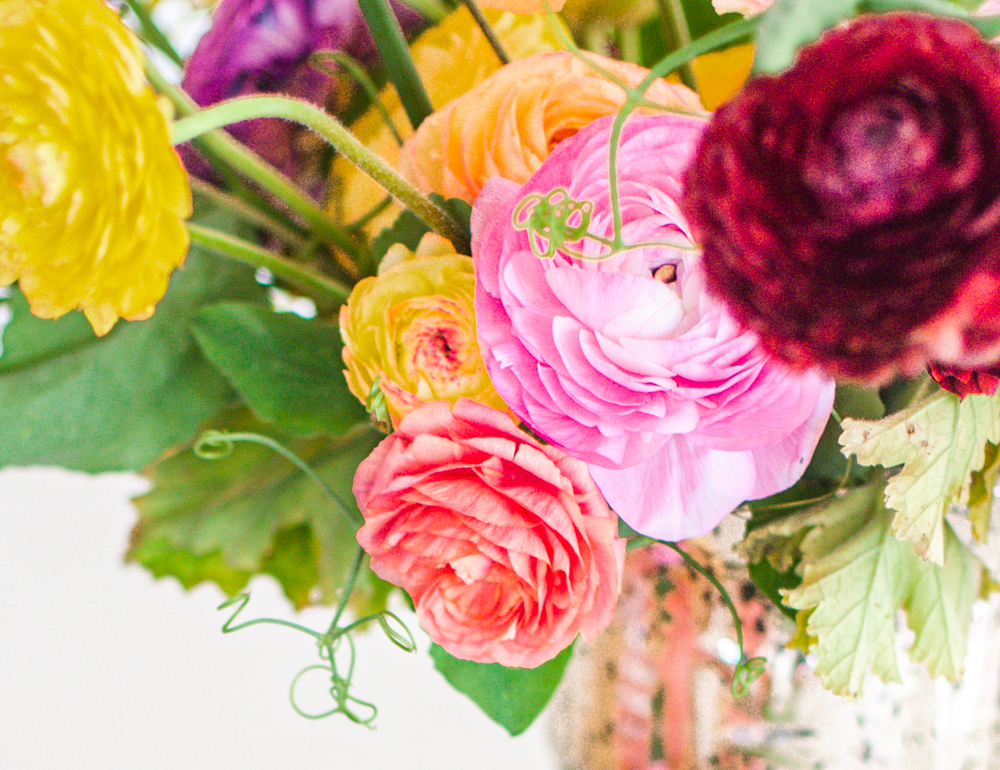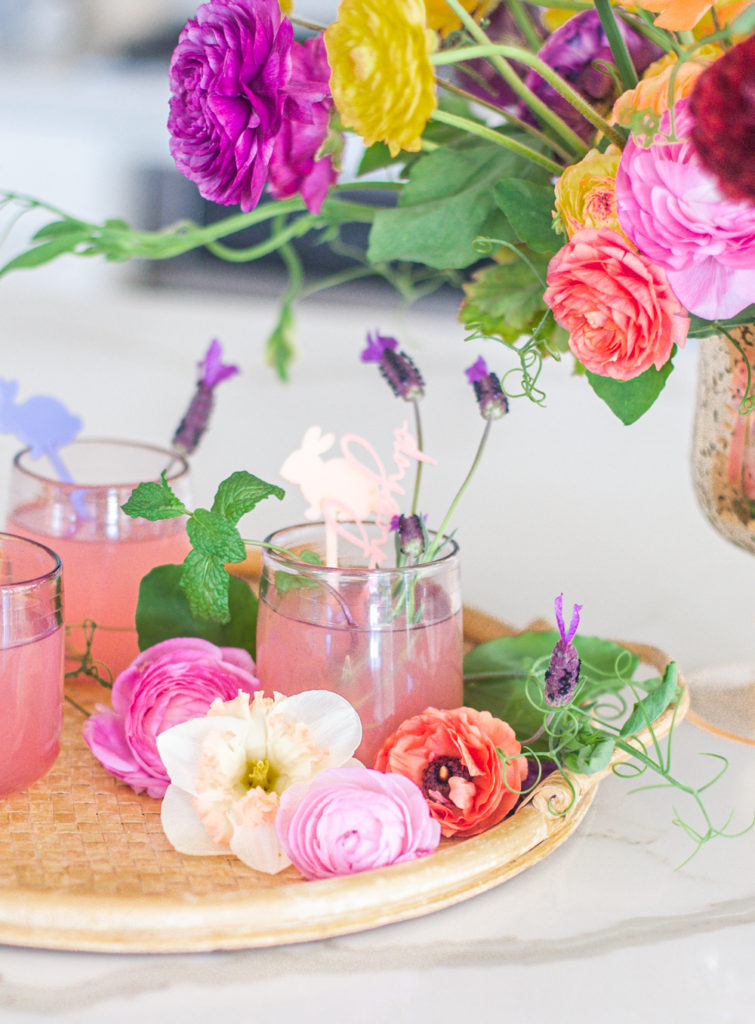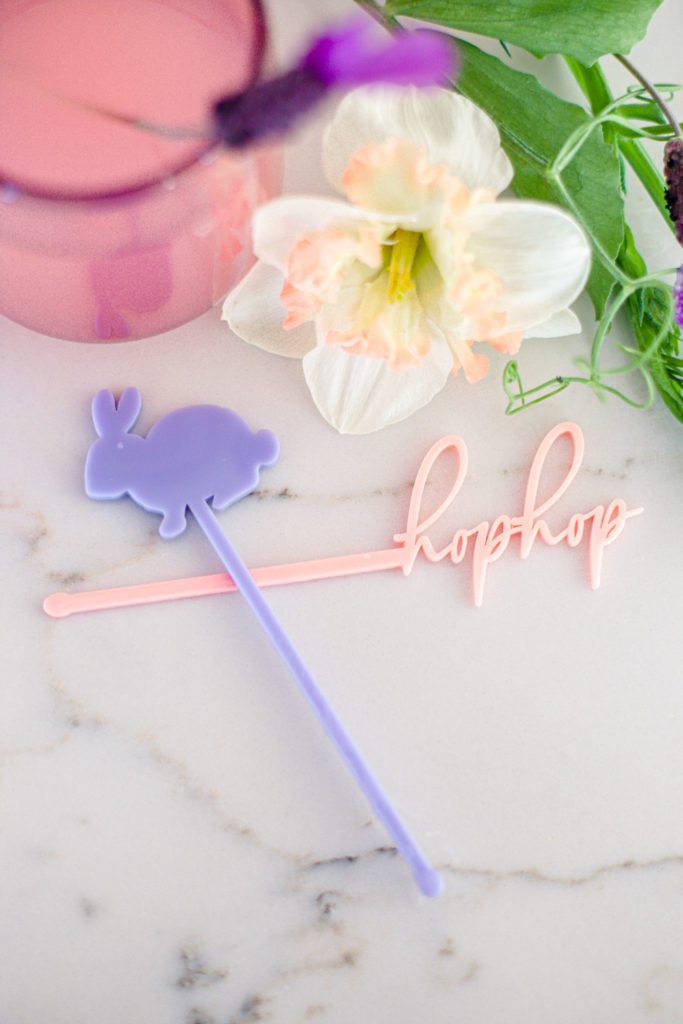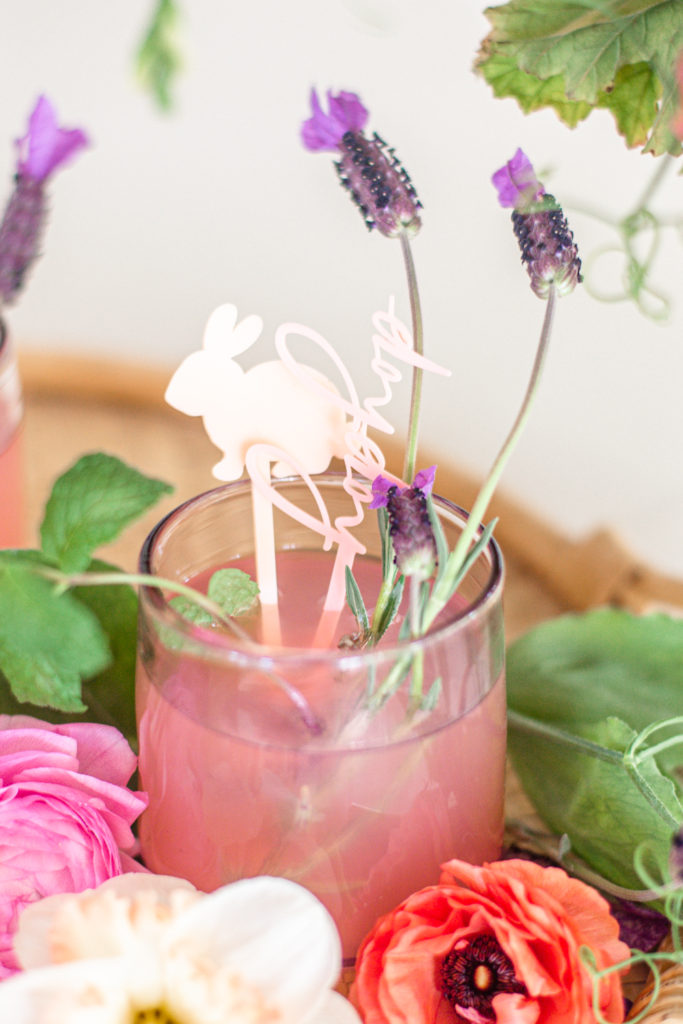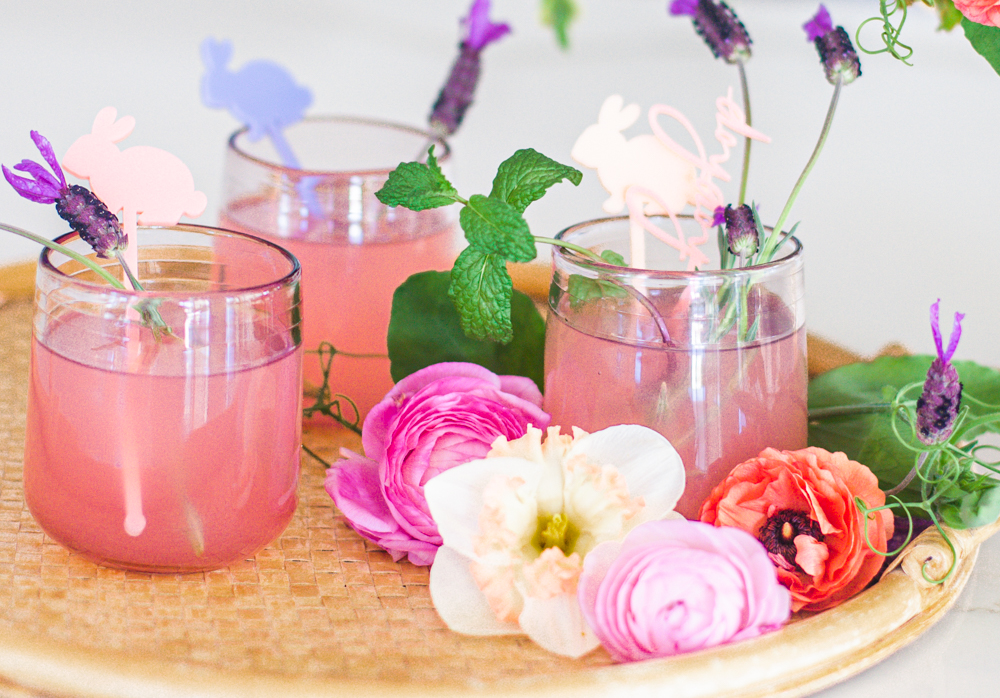 B E I J O S B A R

xx
Abby