Our very own beijinhos, Dylan Ashley is turning 5!
All images taken by the talented Meg Perotti
This party is also being featured on the Mini Style Blog today!
Where has the time gone?! Dylan's 3rd birthday was our very 1st party we did… how far we have come since then.
Miss Dylan is turning 5 on Easter this year… I designed her party around Spring, Easter, and fun times spent with family.
Her invitations were done by the talented, Kelli Murray. Love! Love!
Colors of bougainvillea pink, mustard, and light pink were my muse for this party. Something about mustard and a bright pink are my top colors currently.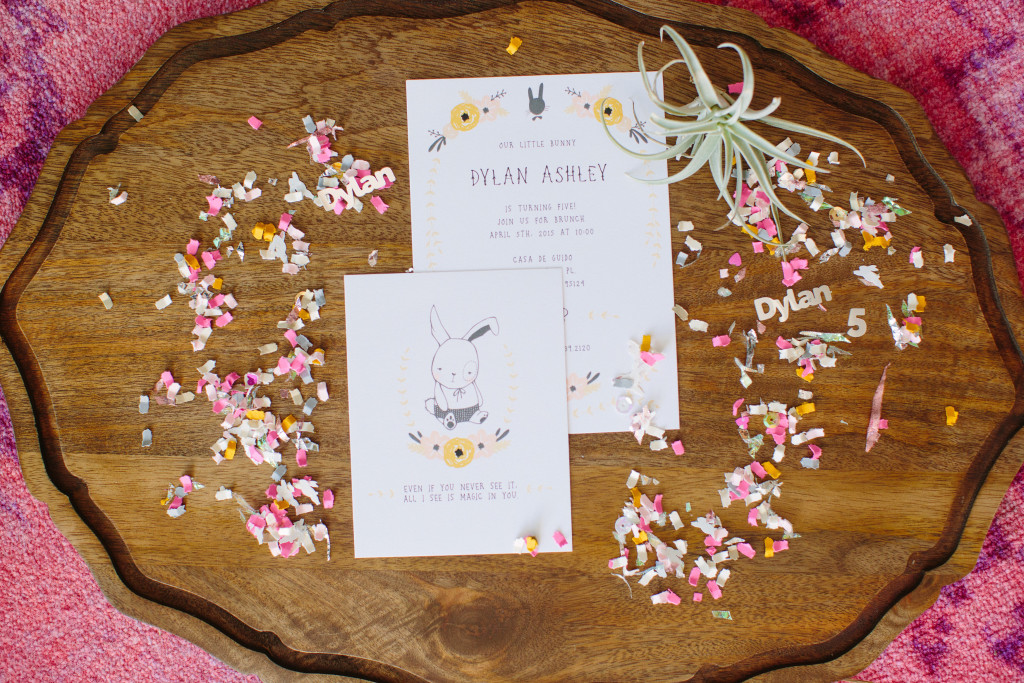 The Confetti Bar customized a spring colorful mix including her name, a 5, and the cutest little white bunny!
As you entered into the party, a cute little spring banner greeted you!
Hello Spring!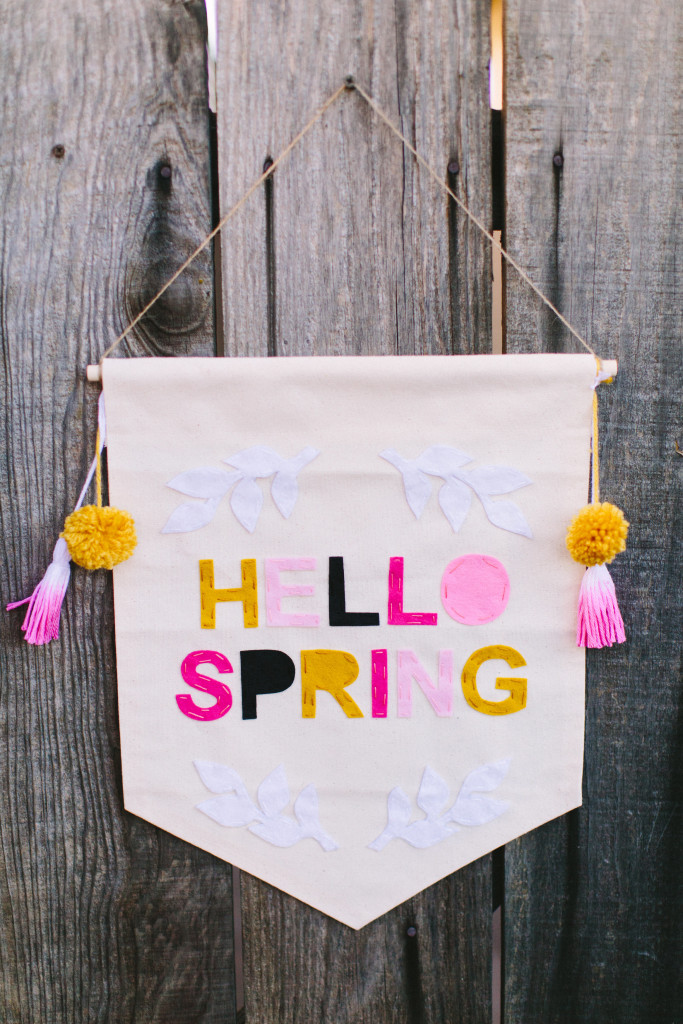 (banner was made by our girl over at Sharp Tooth Studio, you can also find our banners we designed for Sharp Tooth! check them out here!)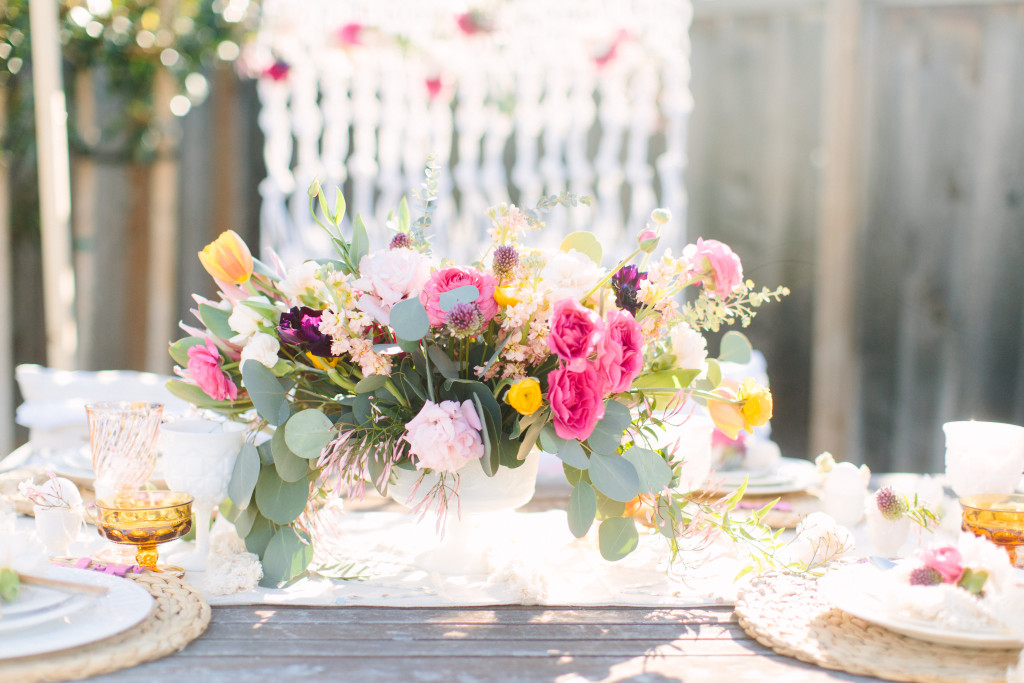 This was the perfect spring table, don't you think?! Boho Pillow blew my mind with the Moroccan wedding blanket table runner she made me, and the collection of killer pillows! If you haven't yet, you need to check her gems out!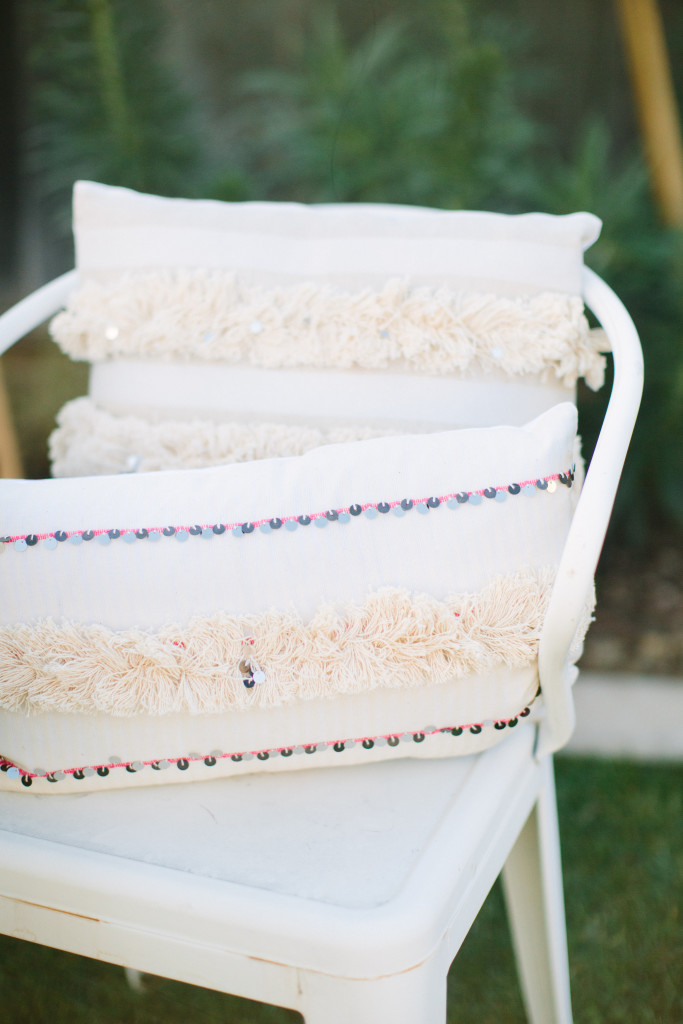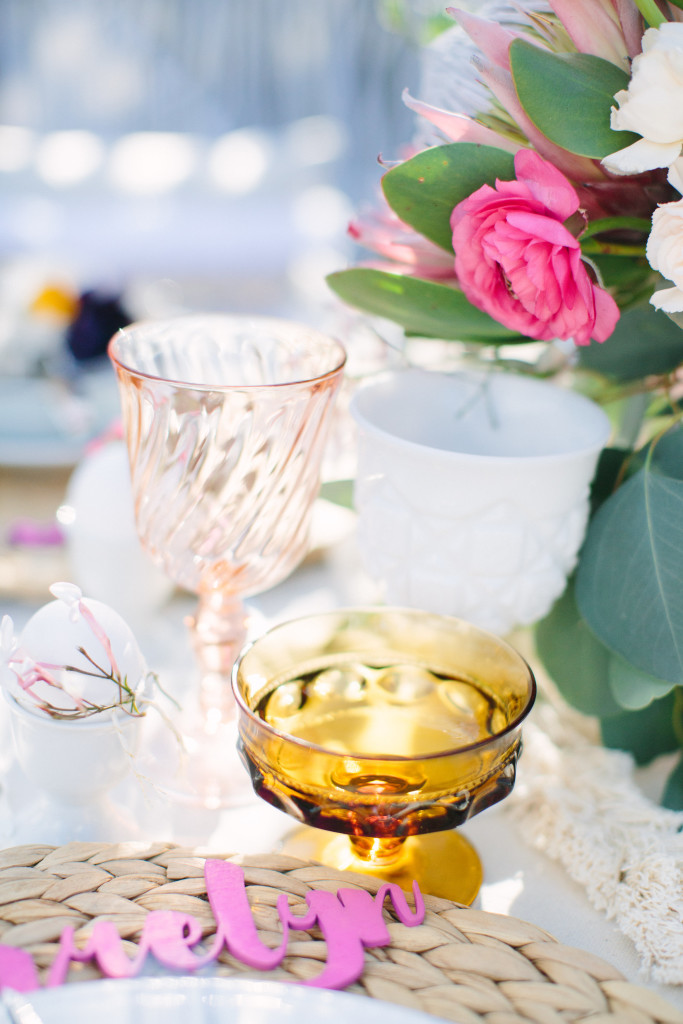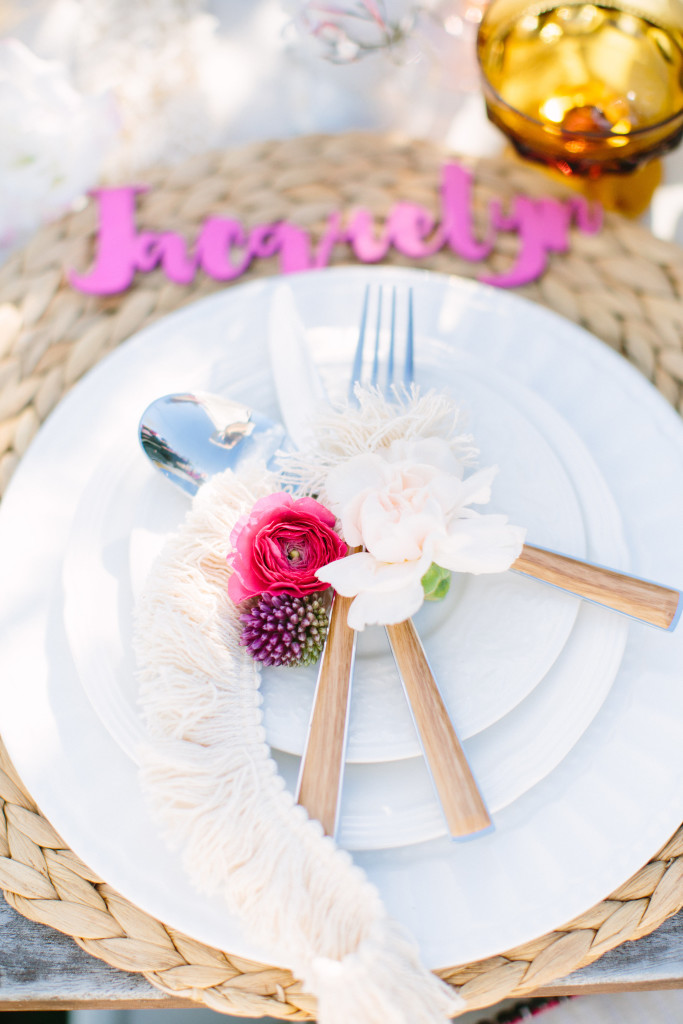 The place settings consisted of beautiful vintage china + amber, milk glass, and smoky glassware from Dish Wish Rentals. I was personally attach to those milk glass goblets. Gimme! Gimme! In addition, was pink depression glassware from my personal collection.
I found cute little egg holders  that I placed alongside each guests name to create that spring vibe throughout the table.
Each place setting had each guests name by Nic Roc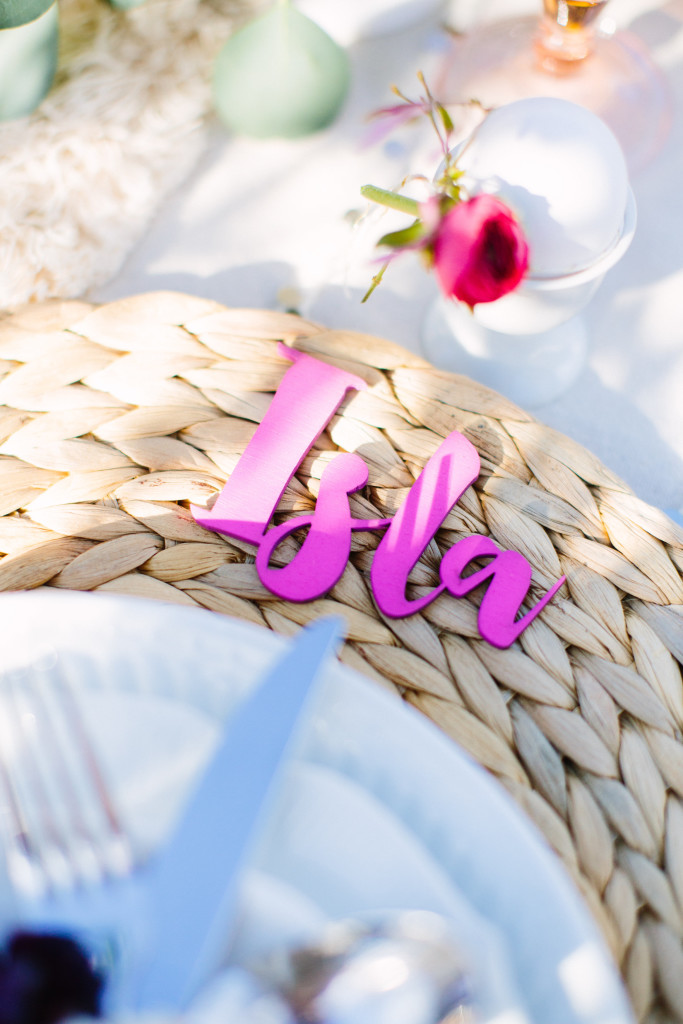 (I found the egg holders, rattan chargers, and flatware at world market)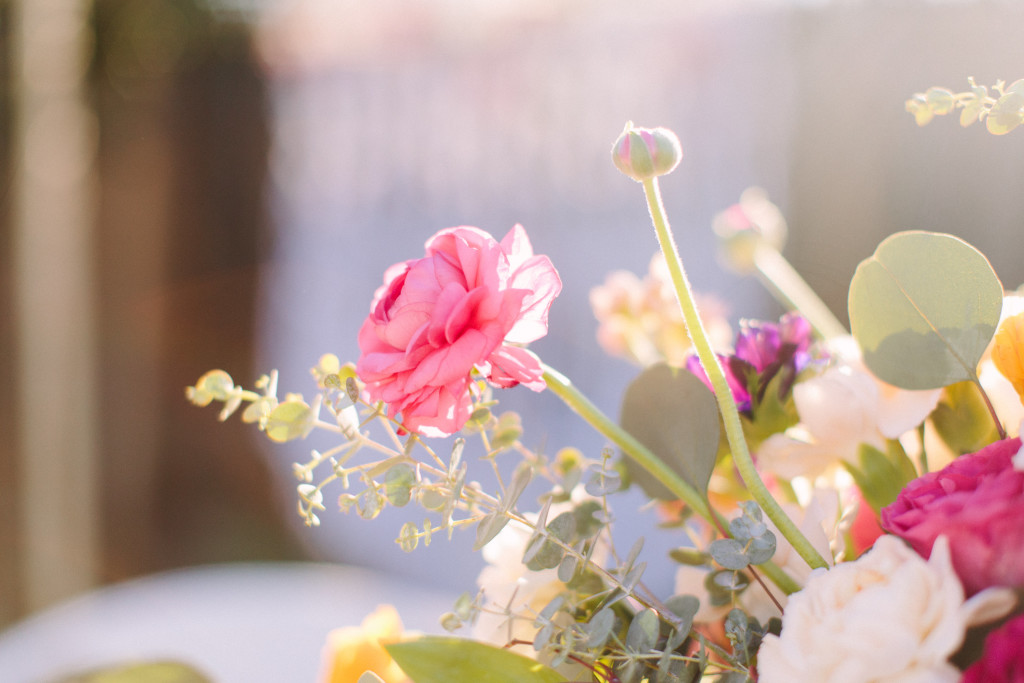 Per usual, Natasha Kolenko created stunning spring arrangements that were filled with the same colors I used threw out the party.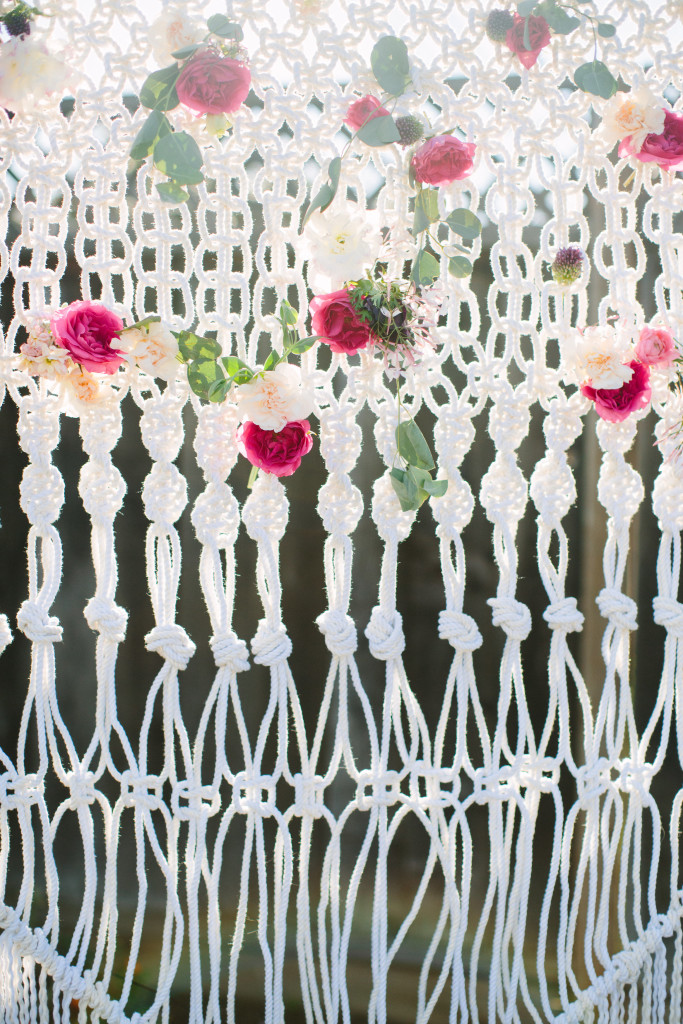 We used loose flowers and added them to macrame hanging that was used as a backdrop for the adult table.
Need a macrame hookup!?! We got one for you… Nicole Kaufman , she can do it all.
A fun spring table for our little beijinhos. I found a floral image online and had them made into placemats (the image was printed on a 8X10 heavy stock paper)
The Duo Studio made these cute wooden bunny plates, giving the table a Easter detail.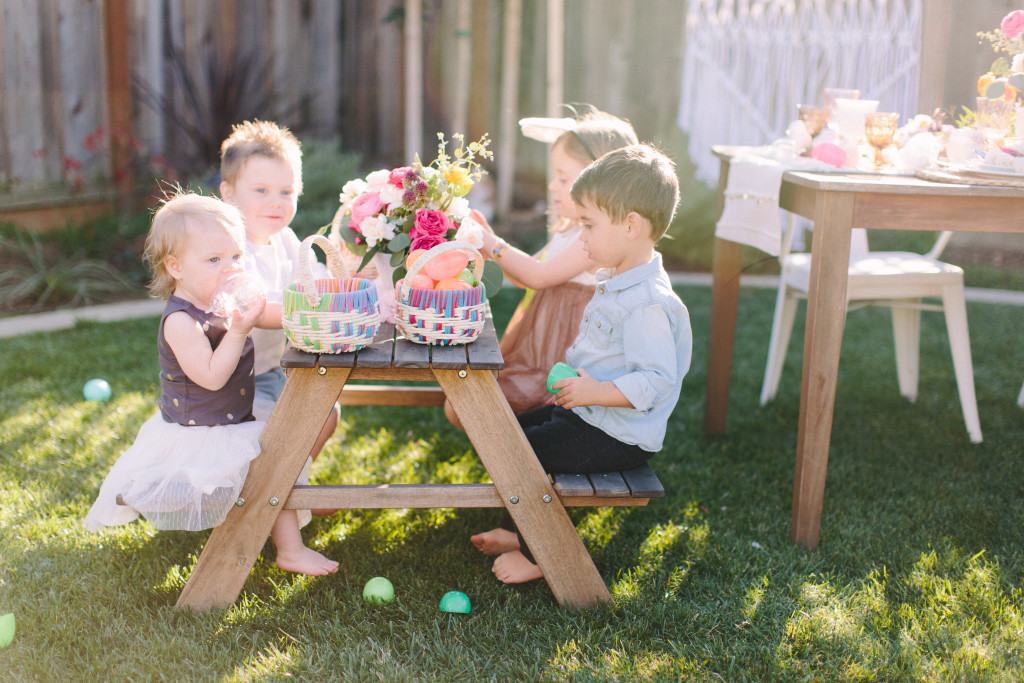 Dylan's cousins, Cohen + Morgan, are close in age so its the best to see them play together and start the same traditions that my siblings and I had.
The ladies are wearing the new Spring/Summer line from Le Petit Society + bunny felt headbands from Belle Company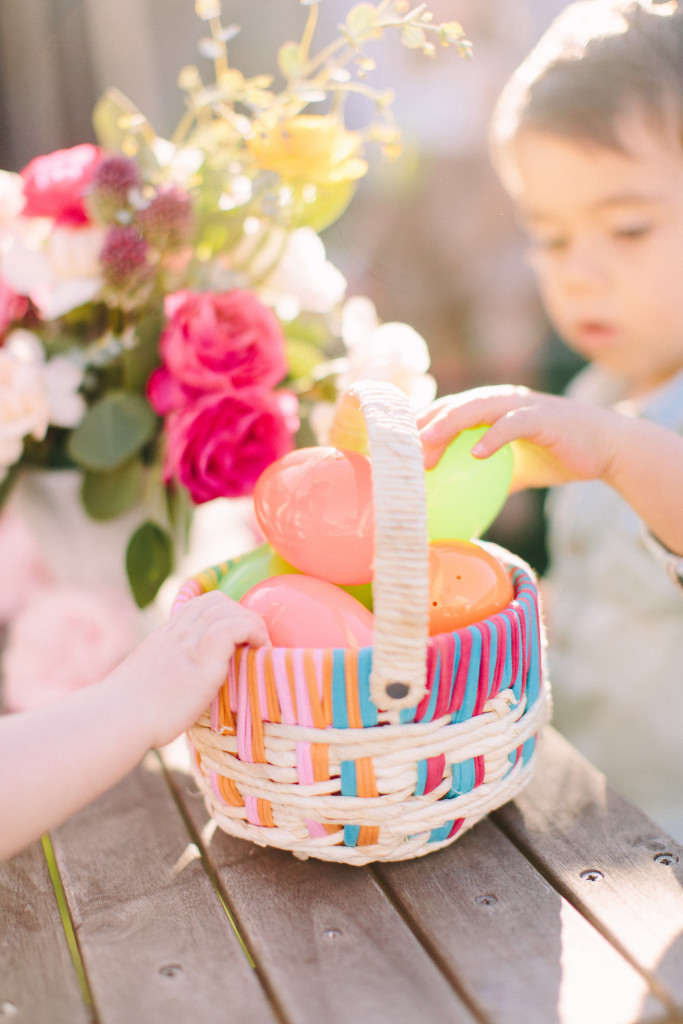 No Easter birthday party is complete without cake + easter egg hunt!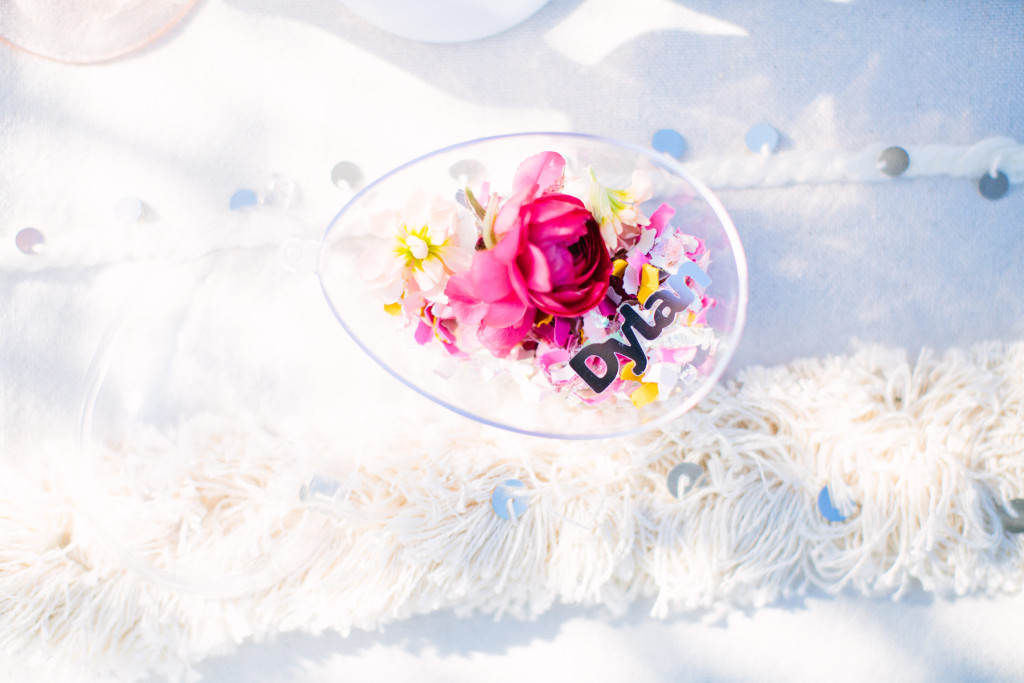 I found clear eggs online and filled with the custom confetti + loose flowers, my kind of easter egg hunt!
We have a sweet tradition in our family to have my Uncle Gregg make the birthday cakes. Its a very special treat, his cakes are no joke! No box funfetti cake here, a delicious homemade funfetti vanilla cake adorned with flowers and airplants.
Happy Birthday Dylan!!!