Today we have spotlight action on one power house + the raddest couple… meet the Duo Studio!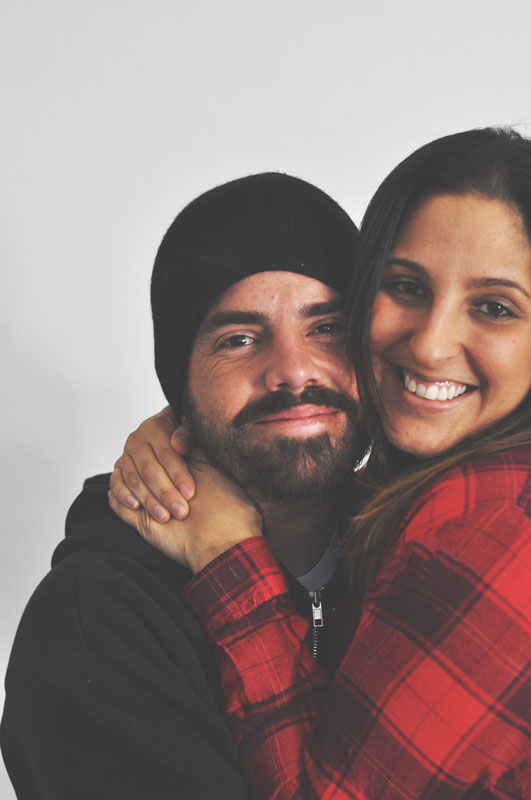 We have had the pleasure of working with Amanda + Gabe, and you can say we are a bit obsessed with them. We had an idea like this one, or this one, and even this one, and as you can see they made them become real and better then what we imagined!
We recently chatted with Amanda + Gabe and they told us all about how they started, where they want to go, and what makes it all work!
Tell us a little about the Duo Studio…
We're Amanda & Gabe – a husband and wife team making stuff with fancy machines and tools.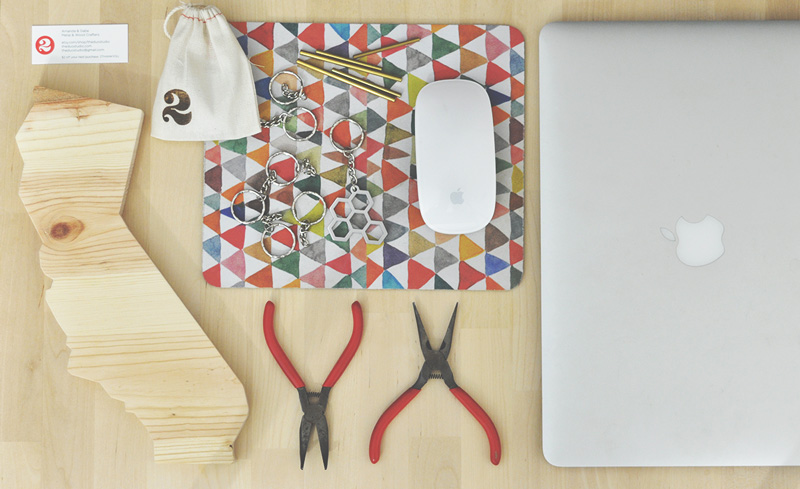 What is the birth story behind the Duo Studio?
When we got married, we knew we wanted to start something together but we didn't know what we wanted to do yet. We kind of fell into it by accident – Gabe is a machinist and makes custom parts for cars, motorcycles, you name it. All the manly stuff. He used to bring home little cut outs he made for me at work and one of them was the logo of the design agency I work for. I showed it to my friends and they said it would make an awesome keychain. So we started making keychains! And the response was really great, so we kept going and here we are!
Being a married couple, working all day with each other, does it become challenging? 
Well, to be fair… We don't work ALL day together. We both have a role to play. I'll be on the computer designing and connecting with clients while Gabe is running the machines and handling production. We do all our brainstorming, initial testing, and the details of each piece together. There are times when our visions clash, but we work them out in compromise just like any other creatives.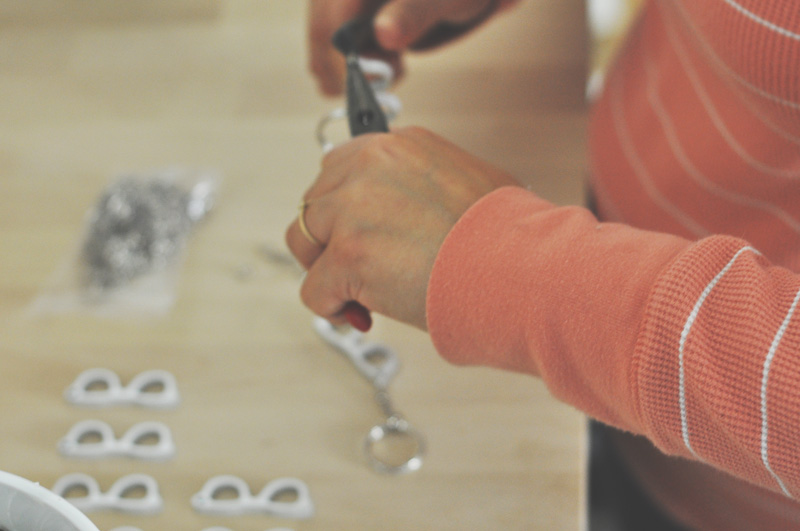 Besides wood, do you do any other materials?
Oh yeah, definitely. We started off making our metal keychains and started wood late last year just before my grandfather passed. He was a super skilled wood worker and inspired us to experiment with wood. We got hooked on it, it's a lot of fun to work with. We've got a few other materials we will be introducing in the spring.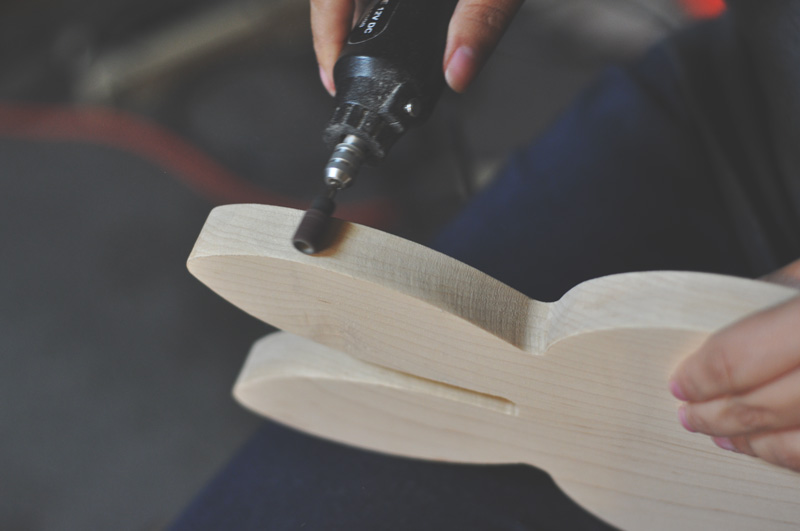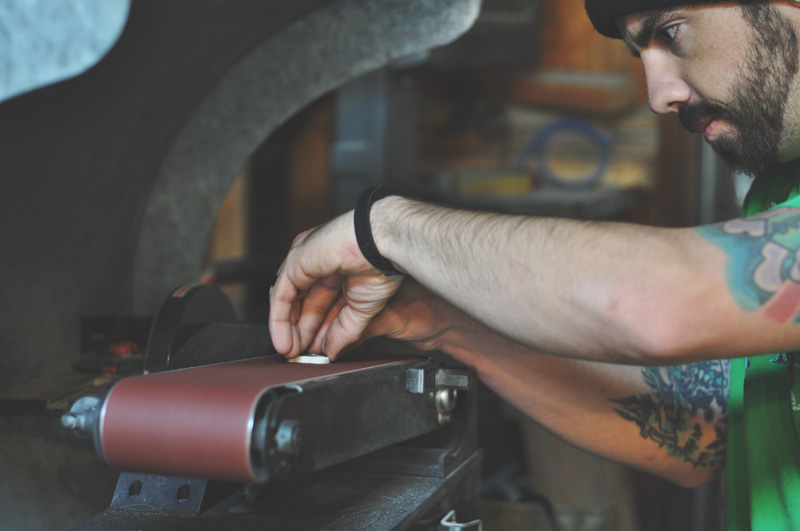 Do you have any fun projects coming up that you could tell us about? 
We have a lot of stuff we want to do this year between techniques and designs but one thing we can share is new material. We want to try our hand at glass and tile!
What do you LOVE about your job?
Experimenting. Especially when you experiment and it all comes together just as you had envisioned it or better. It's really rewarding and exciting. Being able to do it with someone you love and teach other things is just the icing on the cake. And we love cake.
Thanks Amanda + Gabe you guys rock!
We can't wait to see what you have in store in the next couple months!
Check out the Duo Studio here