---
Its all about easter egg decorating and styling today!
Who else loves decorating easter eggs?!? I do enjoy dying eggs with my little peeps and watching them turn that perfect pink dye into a lovely brown mush color. You know what I'm talking about. It takes a lot of patience and biting my tongue to sit there and watch all the pretty colors turn to blah. But hey, they love doing it and that is all that matters. After they have created their masterpieces and are off to bed, its time for mommy to sit down and create her own.
I'm sure you have seen those coloring books that are all over the place these days for adults. Its a little therapy session for me to sit and spend 10 minutes  with a glass of wine and just color. I decided to do the same thing this year but with wooden eggs. Now mine did not come out as good as our gal pal, Meghann Miniello, so we are showing off her masterpieces. This year I used wooden eggs… well because they don't break and you can keep them for the next year. Pretty much a no brainer.
We got ours here on Amazon. They come in a set of 12 so you have a lot of chances to get the perfect ones. We went bright and fun with patterns this year.
Photos by Meg Perotti
Let's see all the pretty Meghann created!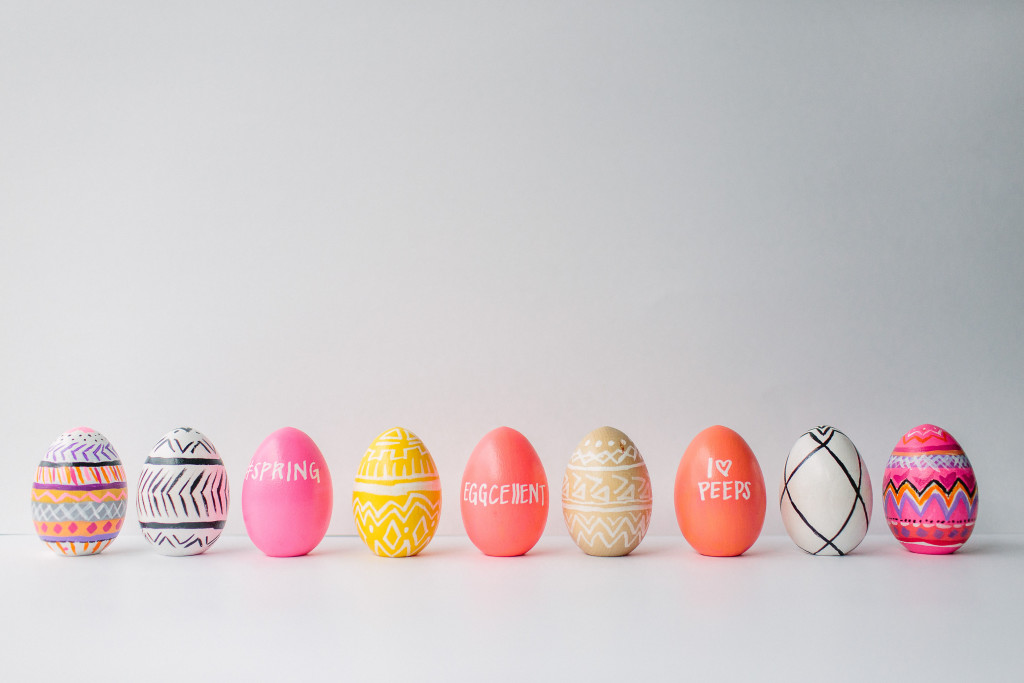 Here is the line up…
 so cute huh?!? isn't she good! She did a mix of paint and markers. Simply go right in it and see what fun you can create, or find a pattern and use that as reference.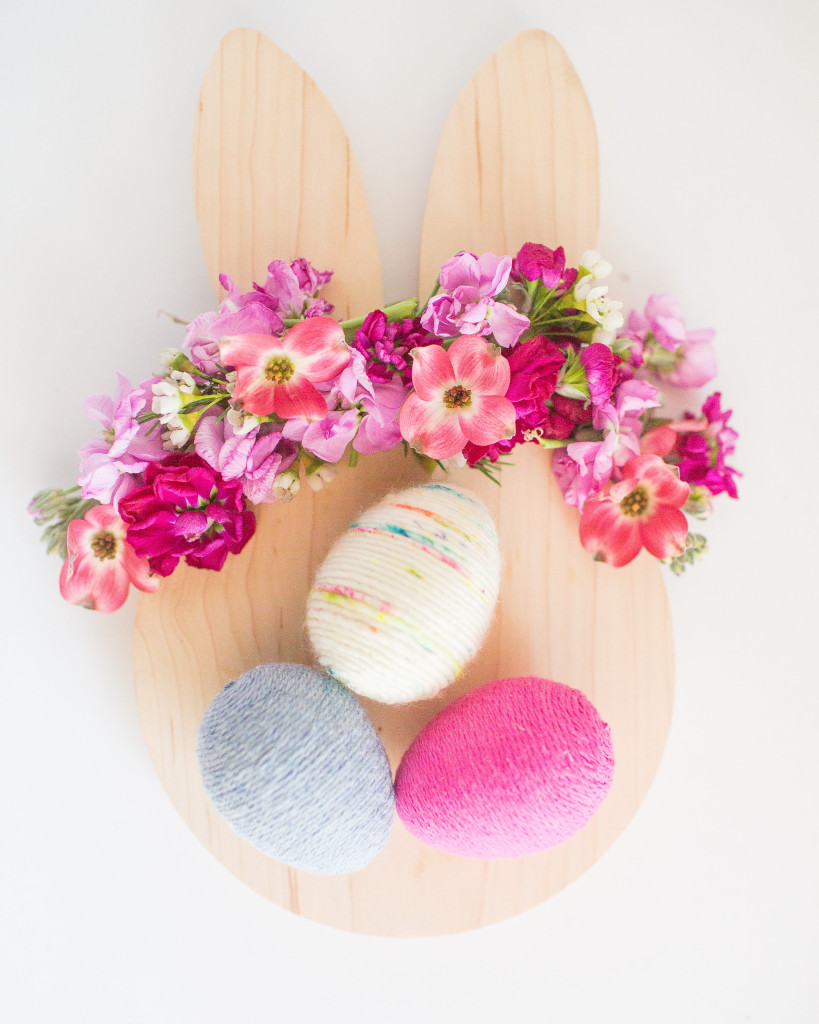 Now once you have all your eggs done, you gotta show them off proudly. We love styling eggs to put around the house. This year we are mixing our bright colored patterned friends with the yarn wrapped eggs by Twine and Braids. Check out her etsy page for more fun wrapped eggs.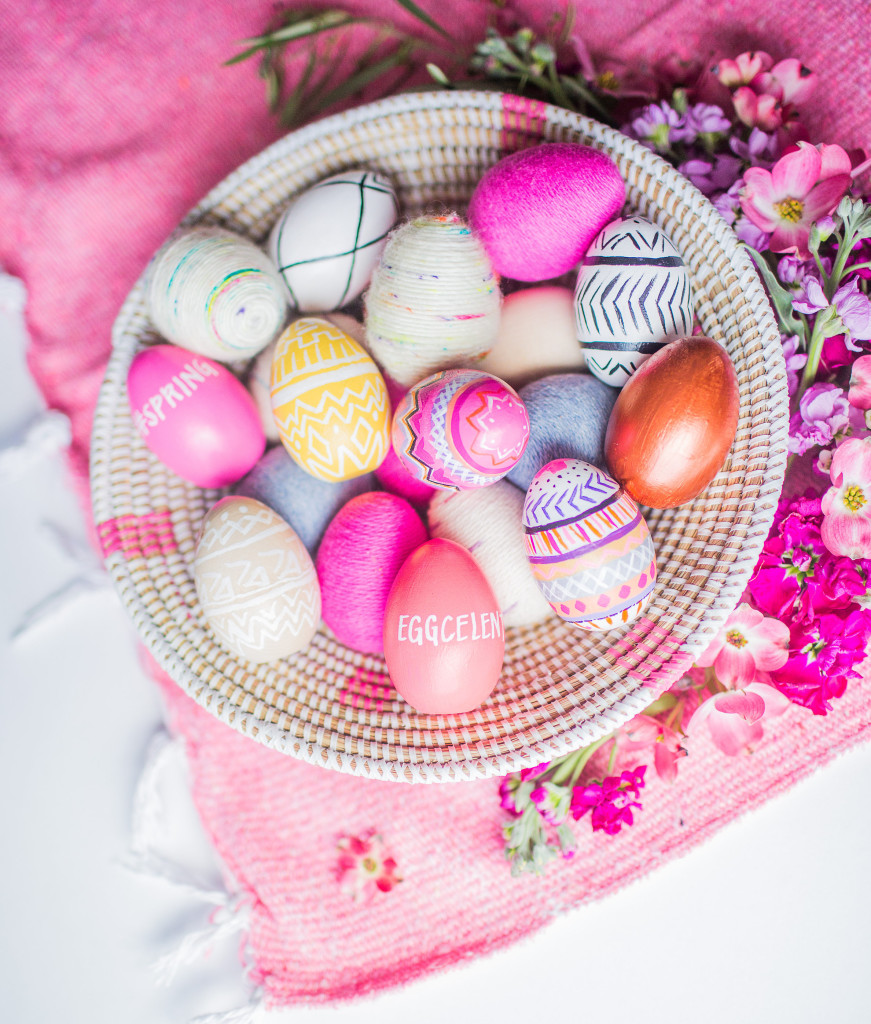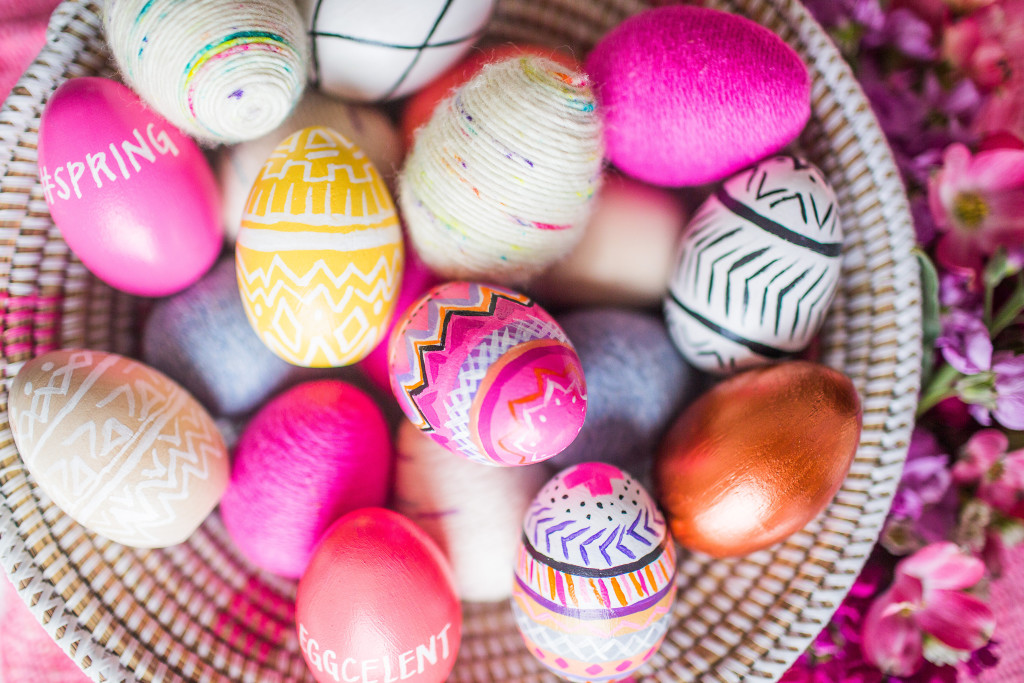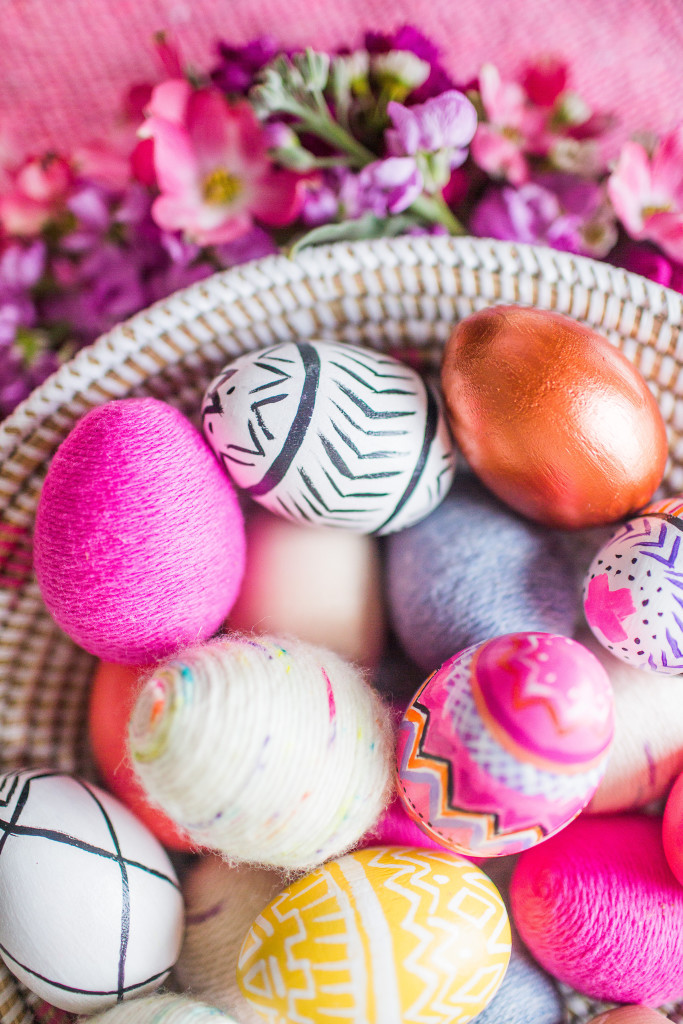 We styled this pretties a couple ways. One is all together in our Little Market Woven Bowl. Place this on your kitchen table or a coffee table for a cute easter detail. Having people over? You can add some fresh flowers into the bowl for added detail and color.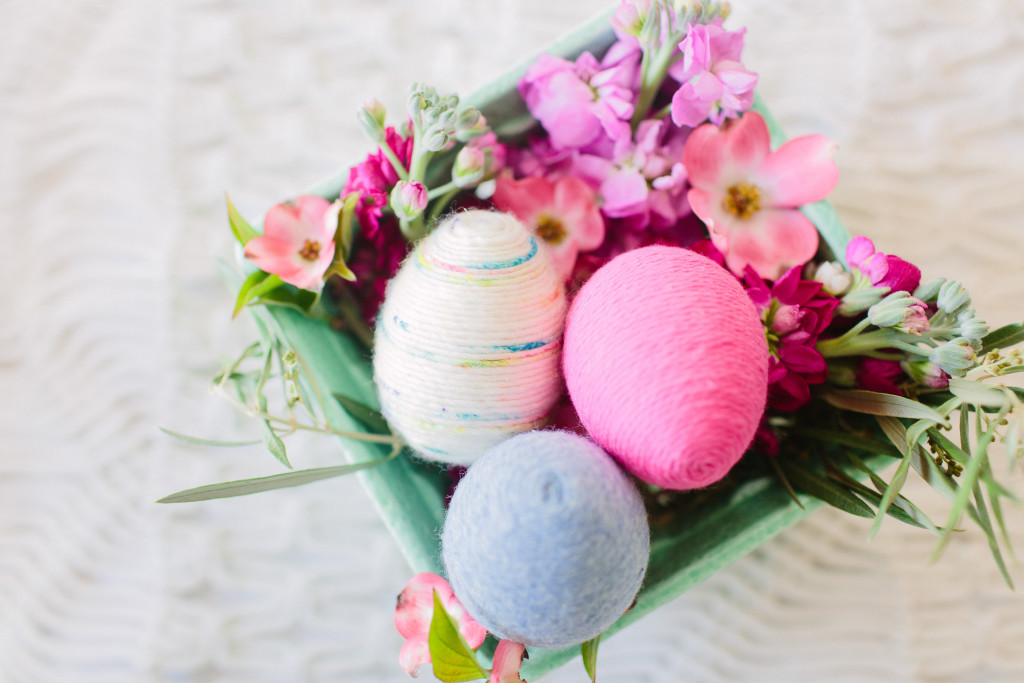 Use a ceramic berry basket and fill with fresh flowers and eggs, another fun way to display them. We got our green one at Sur La Table, but you can also find some pretty ones here and here. You could also use wired metallic baskets as well.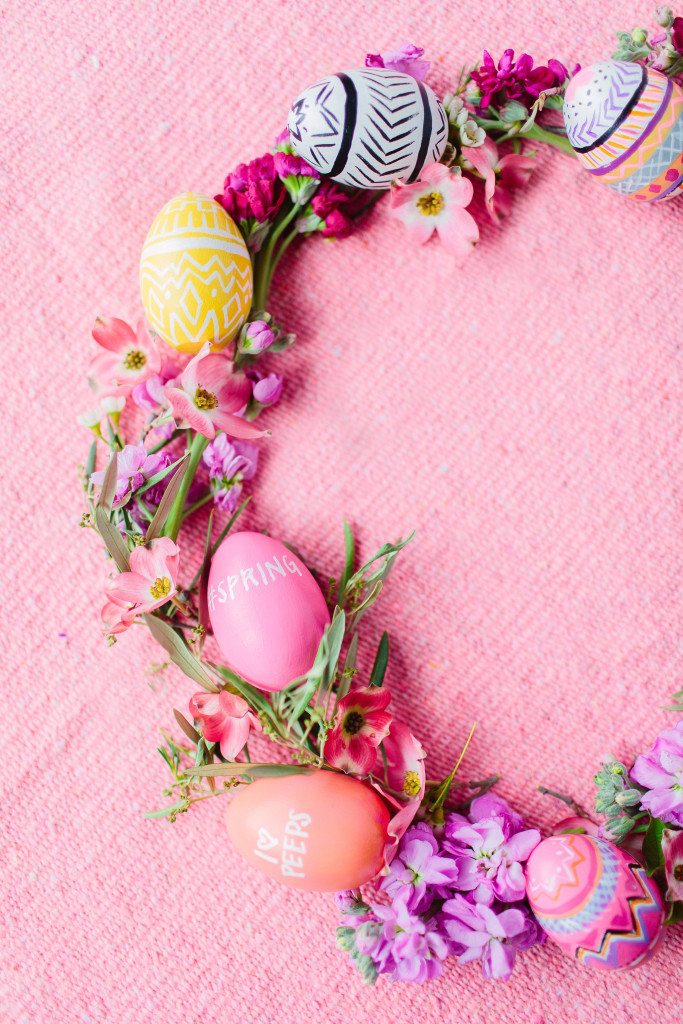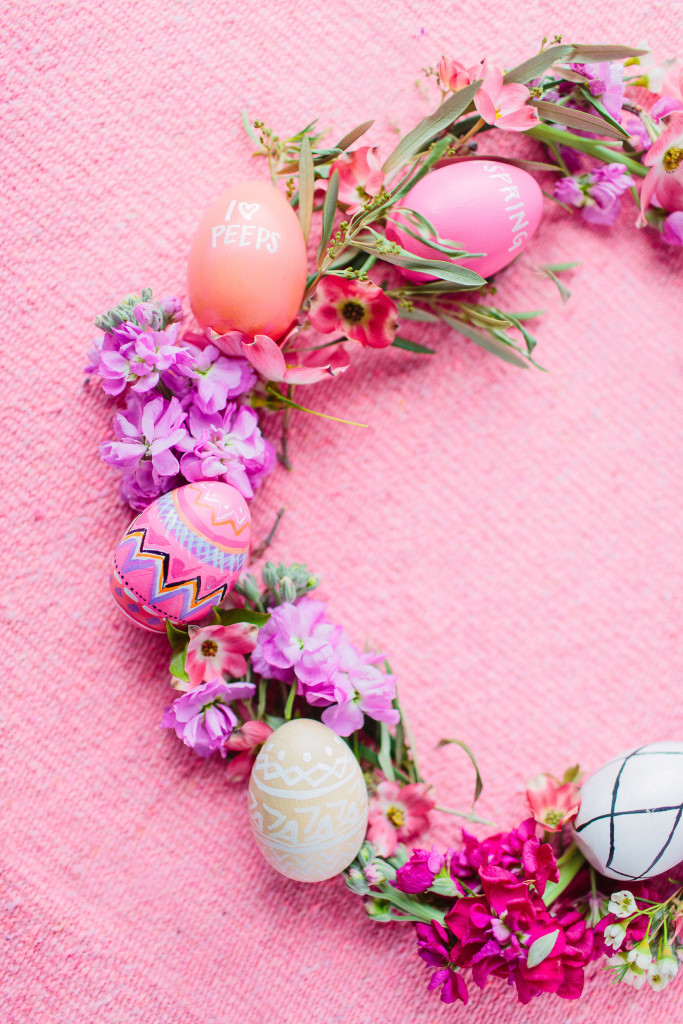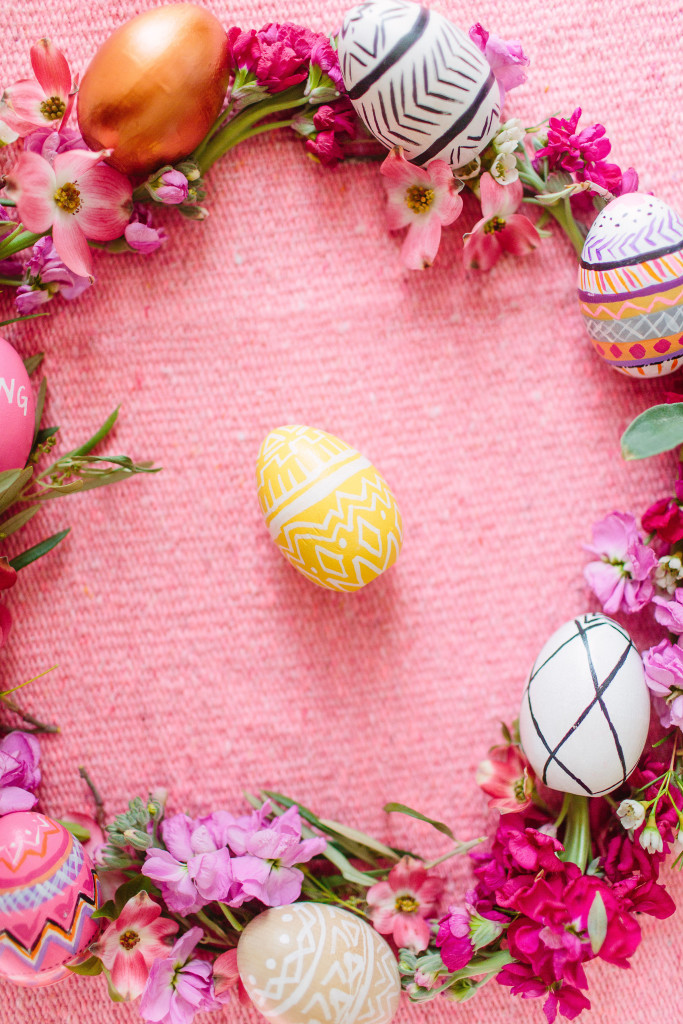 This is our favorite by far, you can create a wreath with flowers and eggs. Simply just glue together on a circle board or use the green foam you can get at your local flower wholesale or craft store. You could use fake flowers but its not nearly as pretty as using real flowers.
There you have it. A lot of pretty fun just for you!
Happy coloring!
xx
Abby