This week it's still all about Easter and although last week was all about how to throw the ultimate playdate for the little people, today it's all about the ultimate adult playdate!!  We call this one, "Ladies who Easter" because sometimes you and your girlfriends (and guys for that matter) deserve an amazing brunch with amazing food and drinks and an all around amazing time!  When thinking of this boho Spring/Easter shoot I was inspired by the colors yellow and pink that I saw in a few modern geometric Art prints, those colors just scream the welcoming of Spring to me!!  The sun is shining and the flowers are blooming!!  And the sharp lines in the Art prints was the perfect juxtaposition to the boho style we were also trying to achieve.  We worked with an amazing team of vendors to achieve this beauty all captured by the talented Megan Welker.  We hope you enjoy it as much as we do, but be careful, there is some really yummy food that you will about to see… Avert your eyes if you are a drooler ;)
You can also see this beautiful shoot featured on Green Wedding Shoes today!
How pretty and fun is the invite by Taryn of Twinkle & Toast?!  She always gets it and never disappoints!!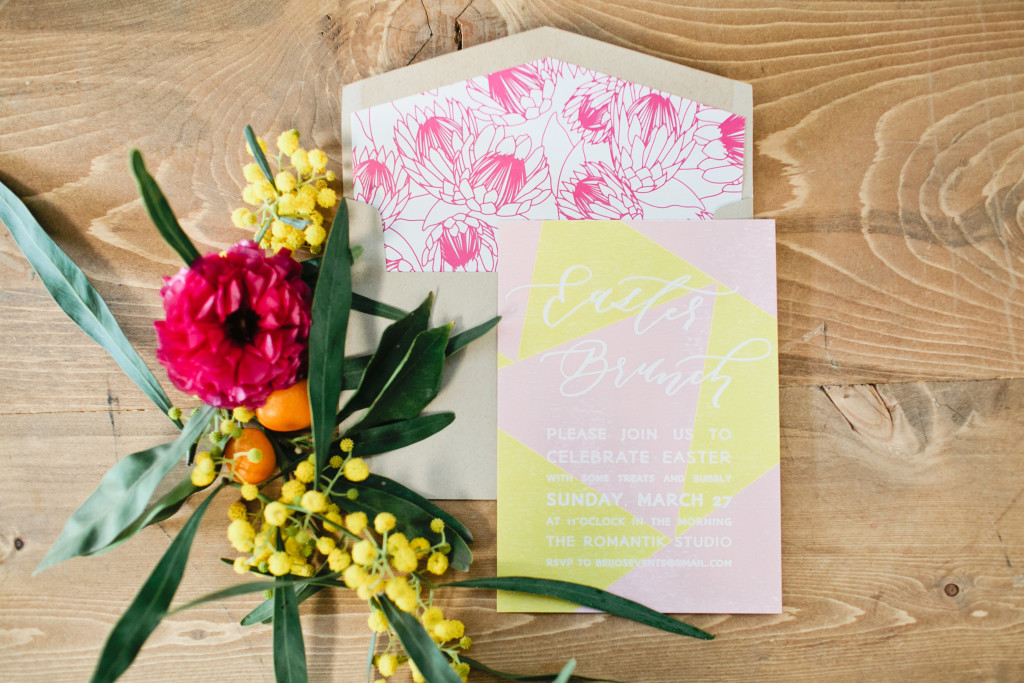 Rachael of Siren Floral Co created the most beautiful floral arrangements and we were also thrilled to shoot in her amazing new space, The Romantik Studio.  How amazing is that acacia floral backdrop behind the table?! That stuff is growing like crazy in Spring so if you want to create it at home it's very easy to do!!  Just make sure you bring some shears whenever you're driving so if you see some you can pull over and grab it, haha!!  There's a great DIY for ya!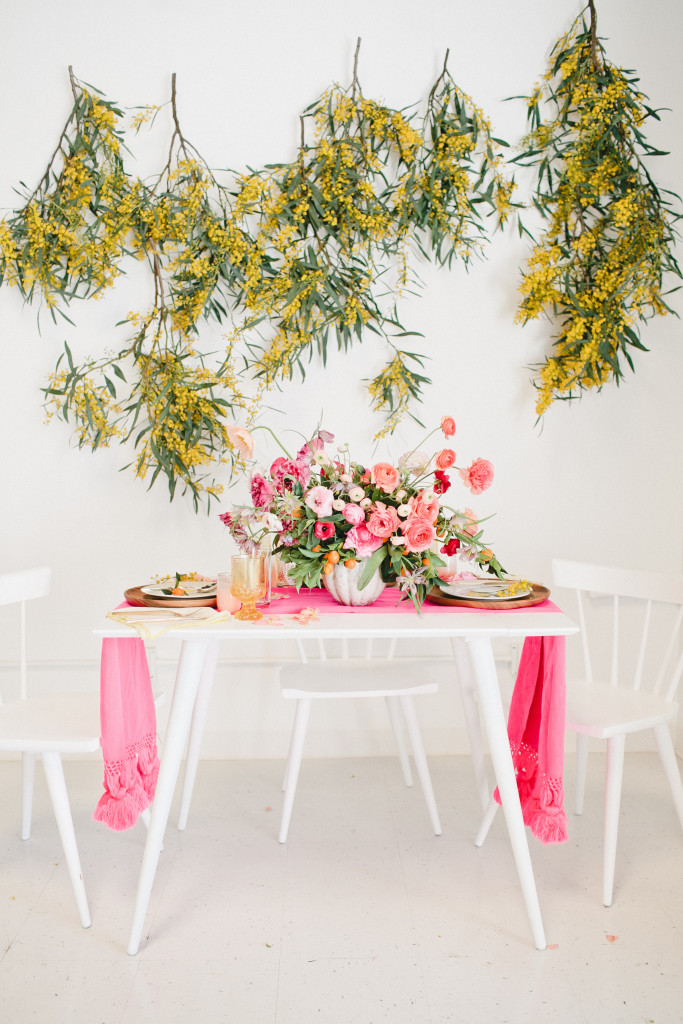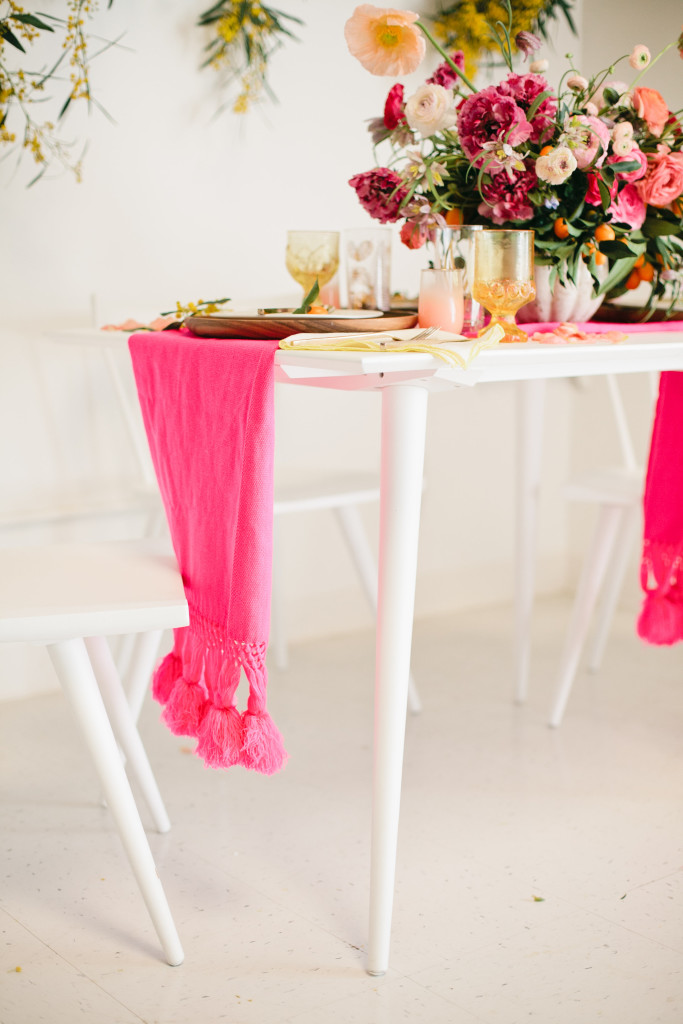 How beautiful is that table arrangement?!  Swoon….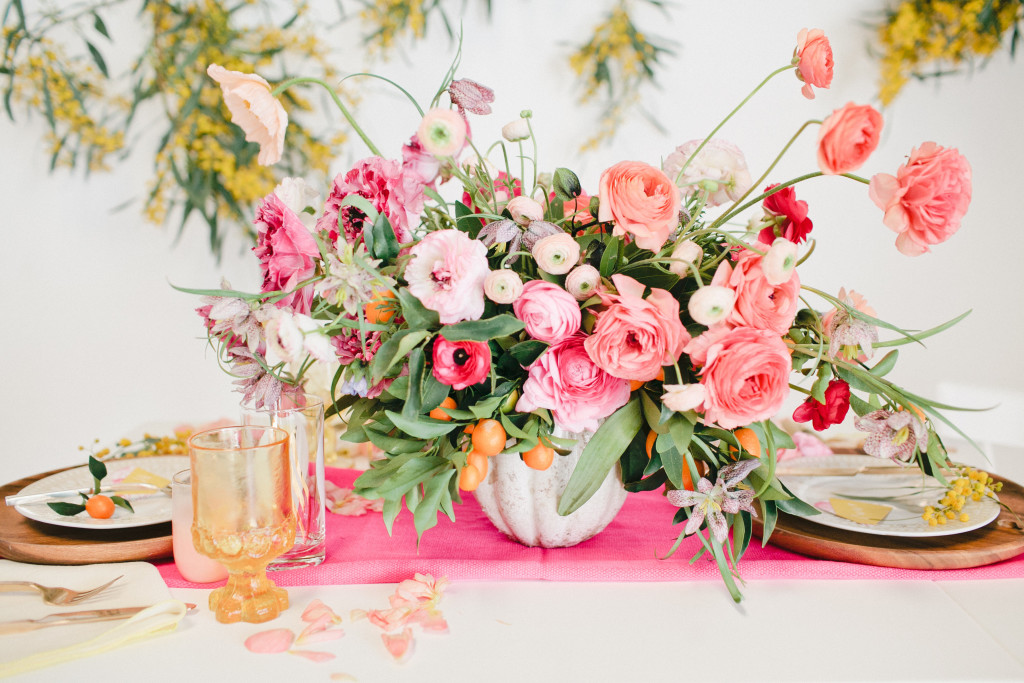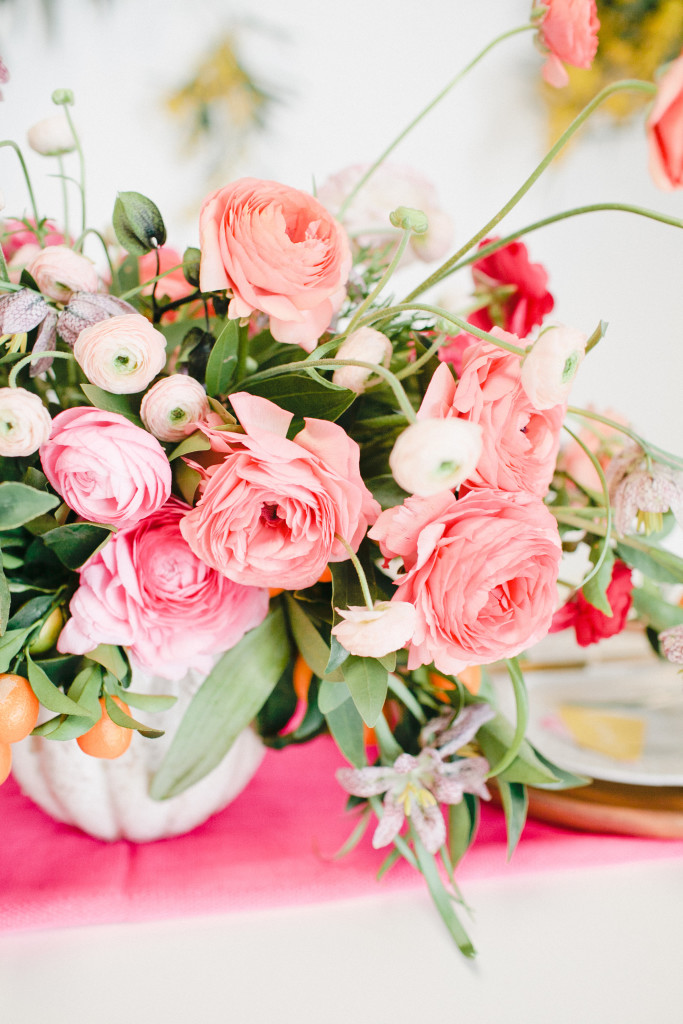 The table was decked out with Hostess Haven's lovely glassware and china, we always love mixing and matching with her insanely good collection…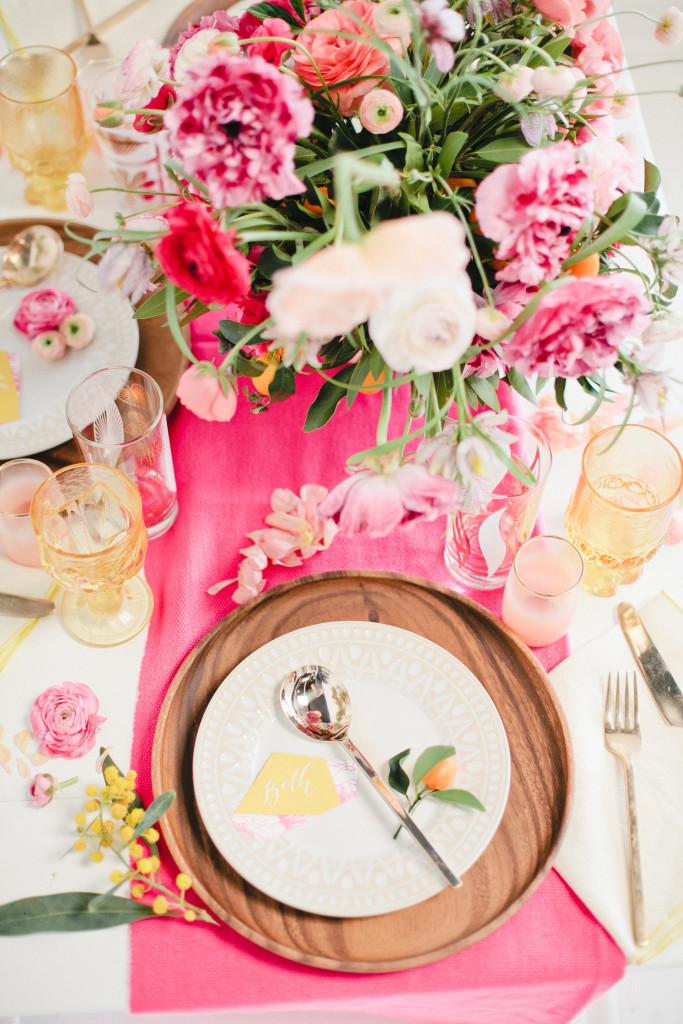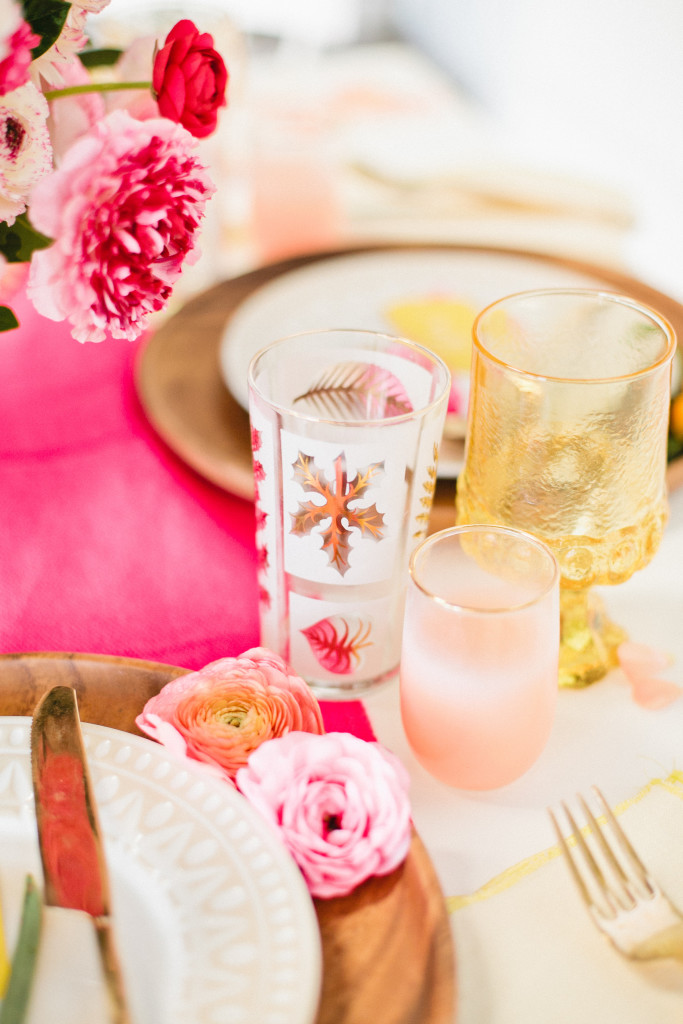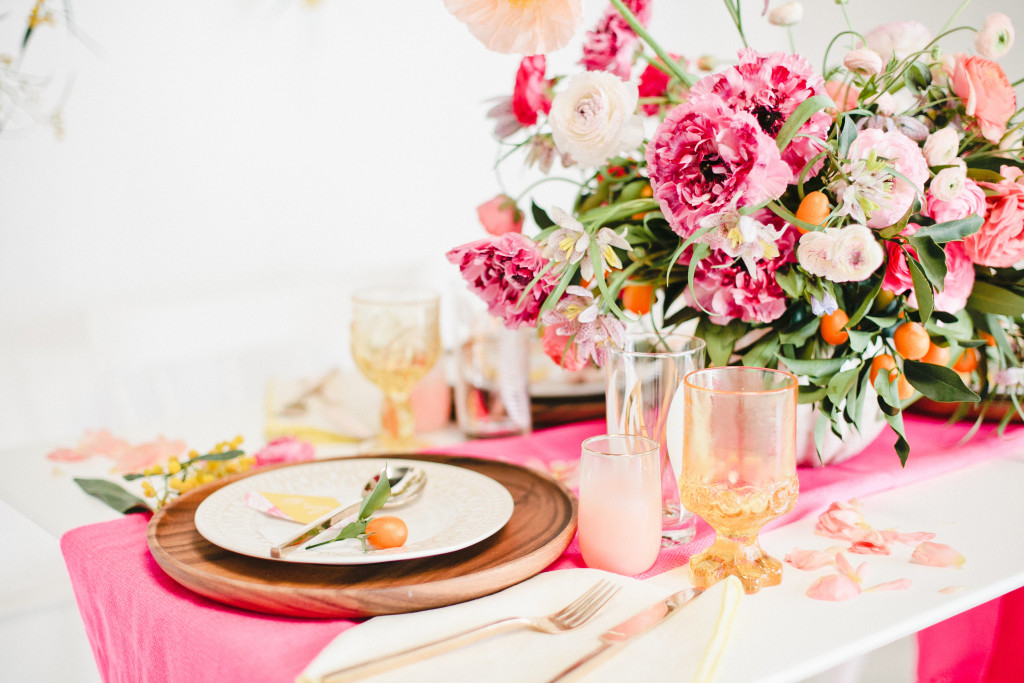 Gotta have cocktails, am I right?!?  One Hope always takes care of us with the prettiest bottles for the best cause!!  These ladies knew how to get the party started!!!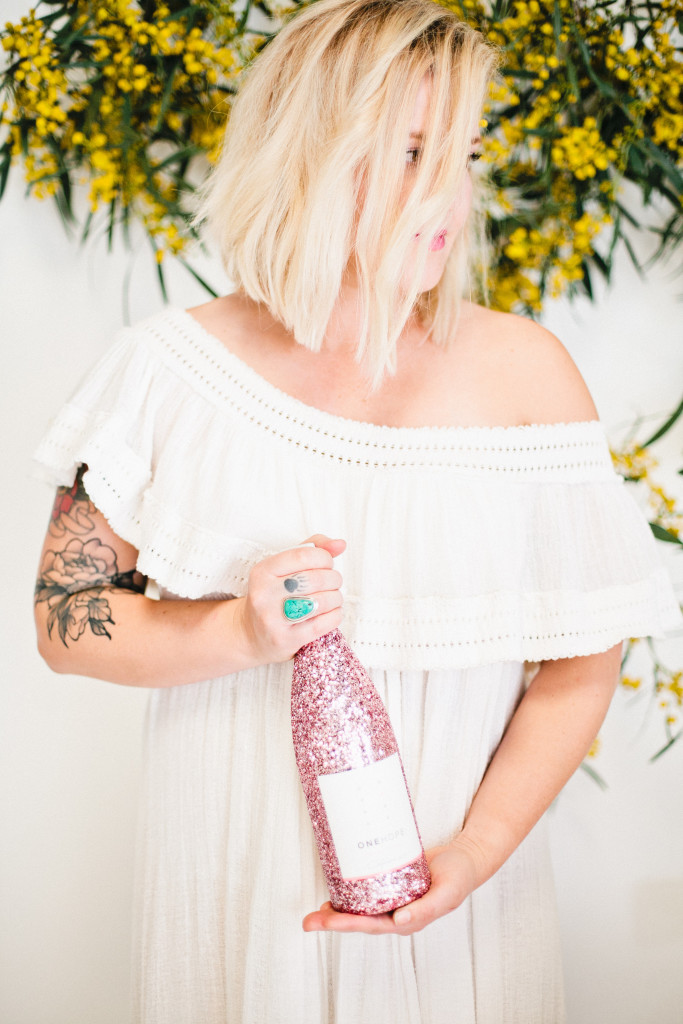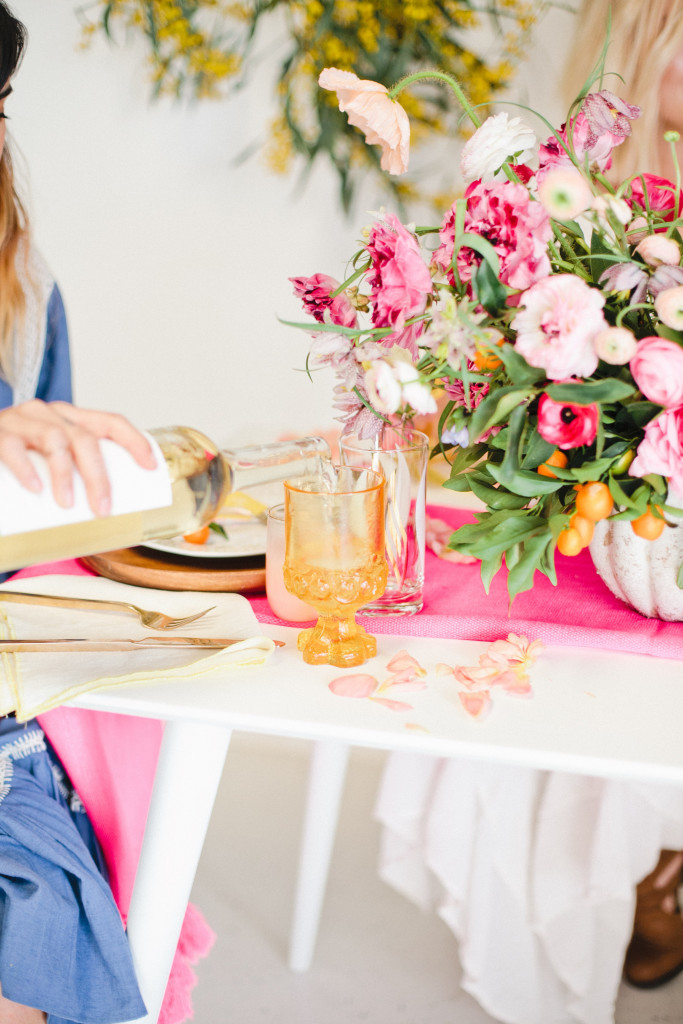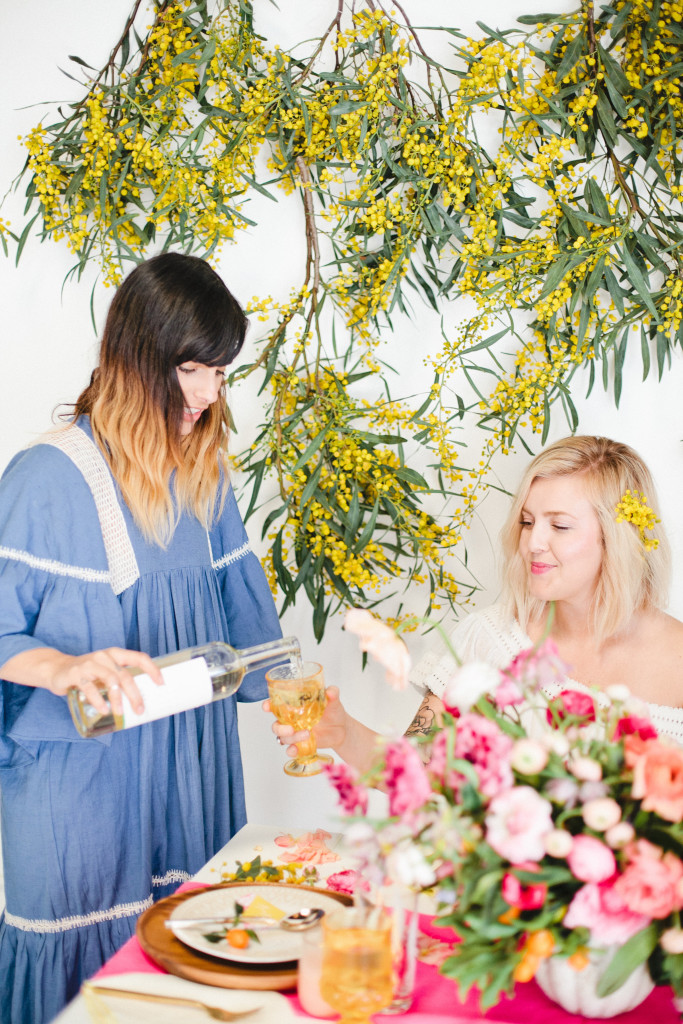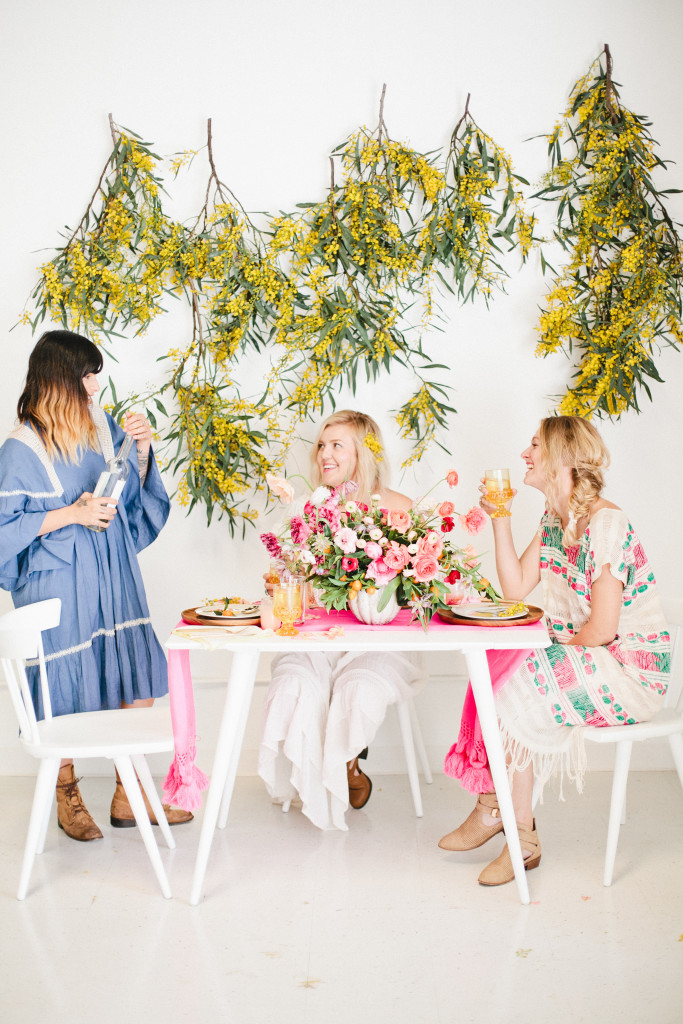 But you can't have brunch with out amazing food and drink and boy did we!! A Miho Experience created the yummiest and most gorgeous food I've ever laid eyes on!!   Seriously guys, get ready to drool… I mean just looking at this menu created by Twinkle & Toast will have your tummy growling!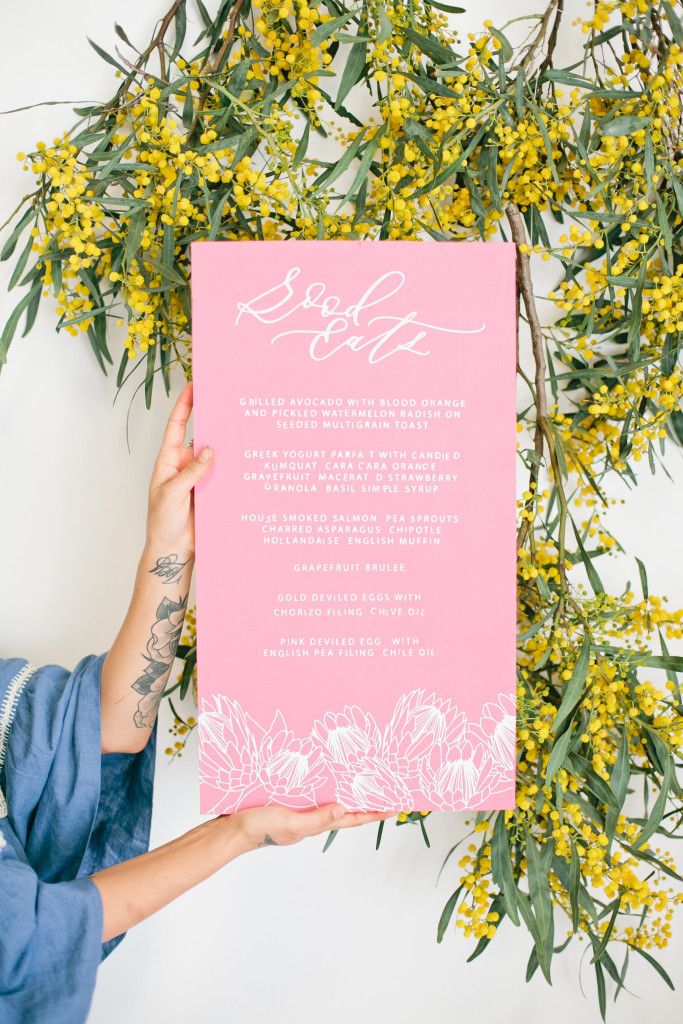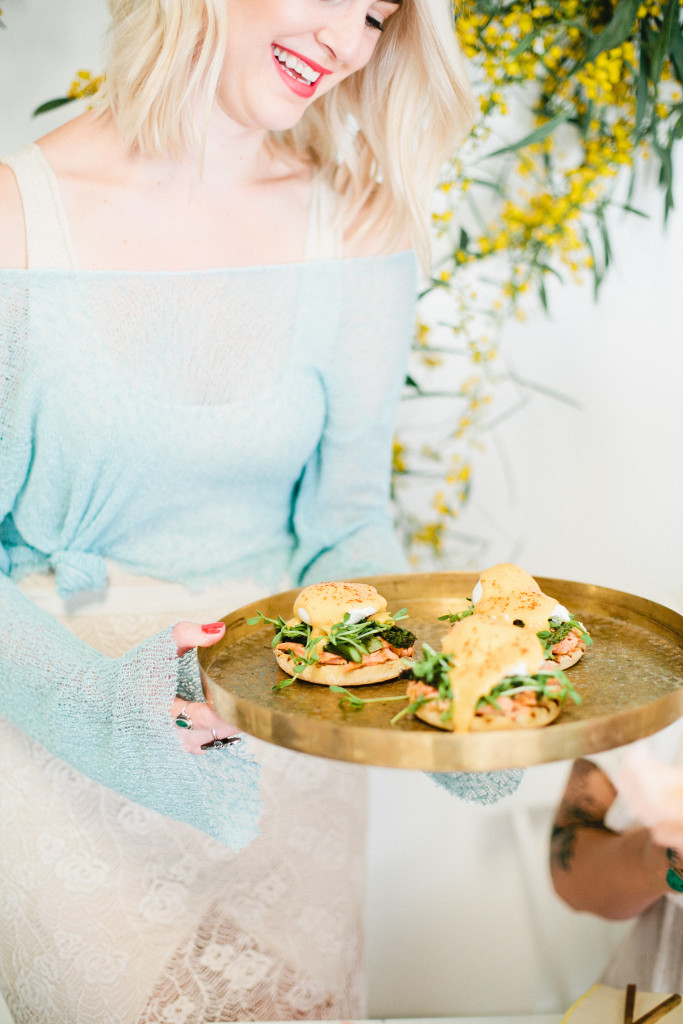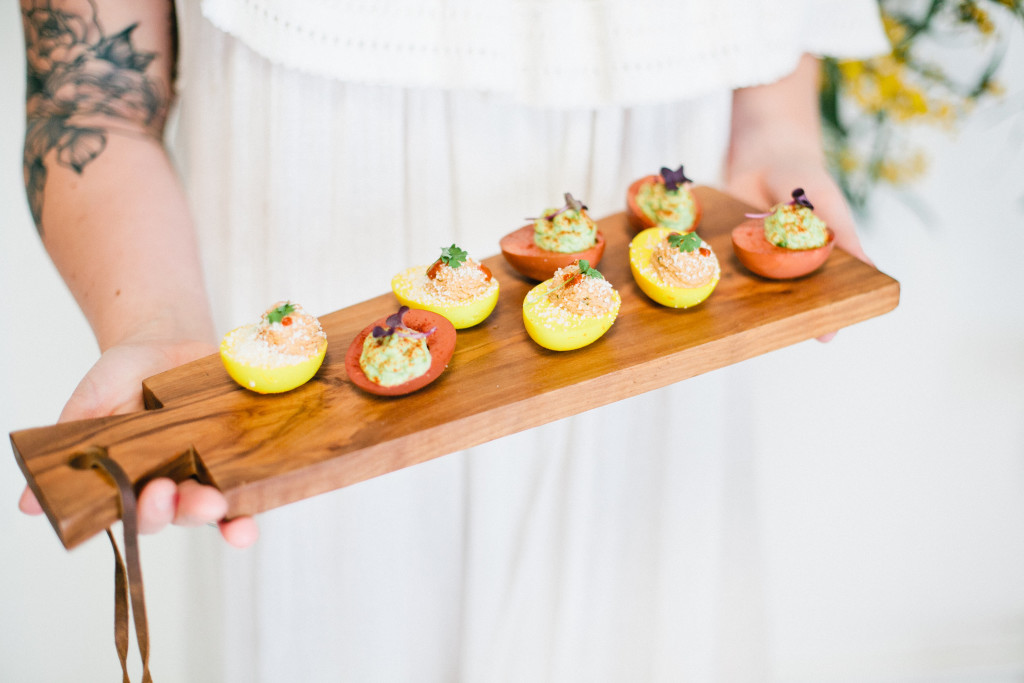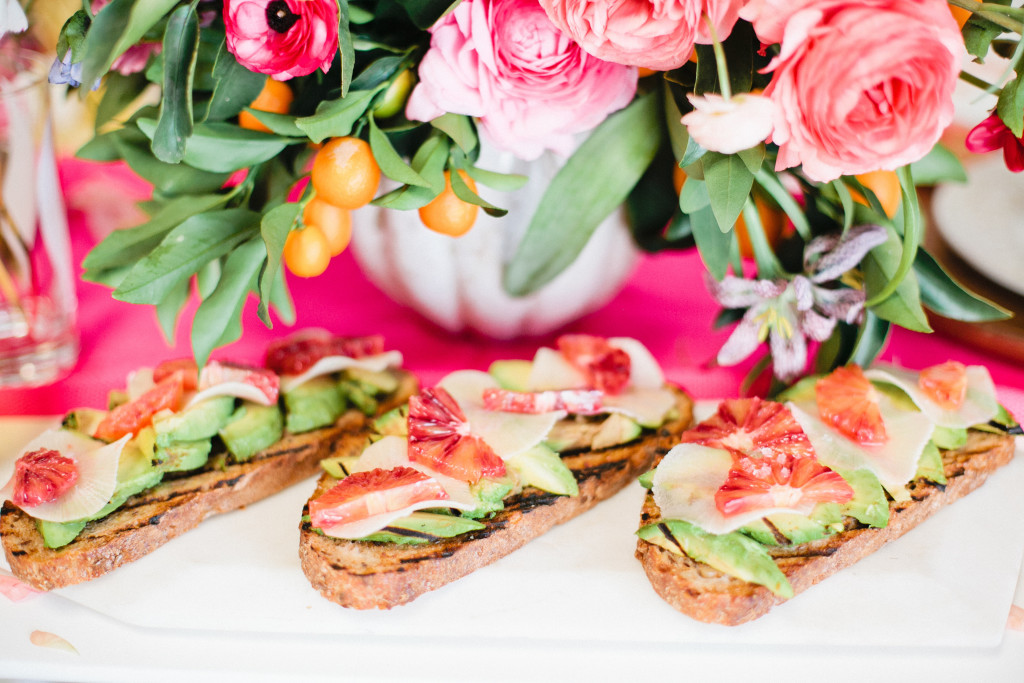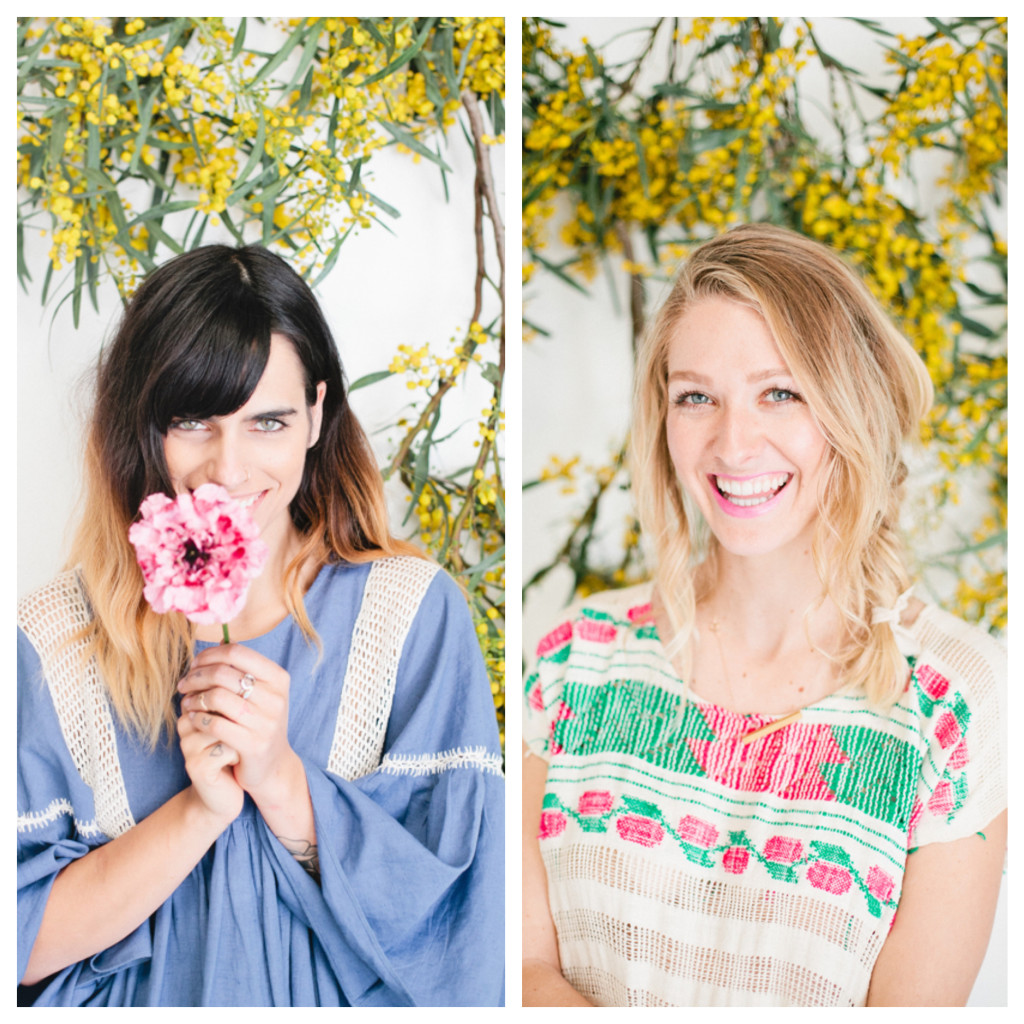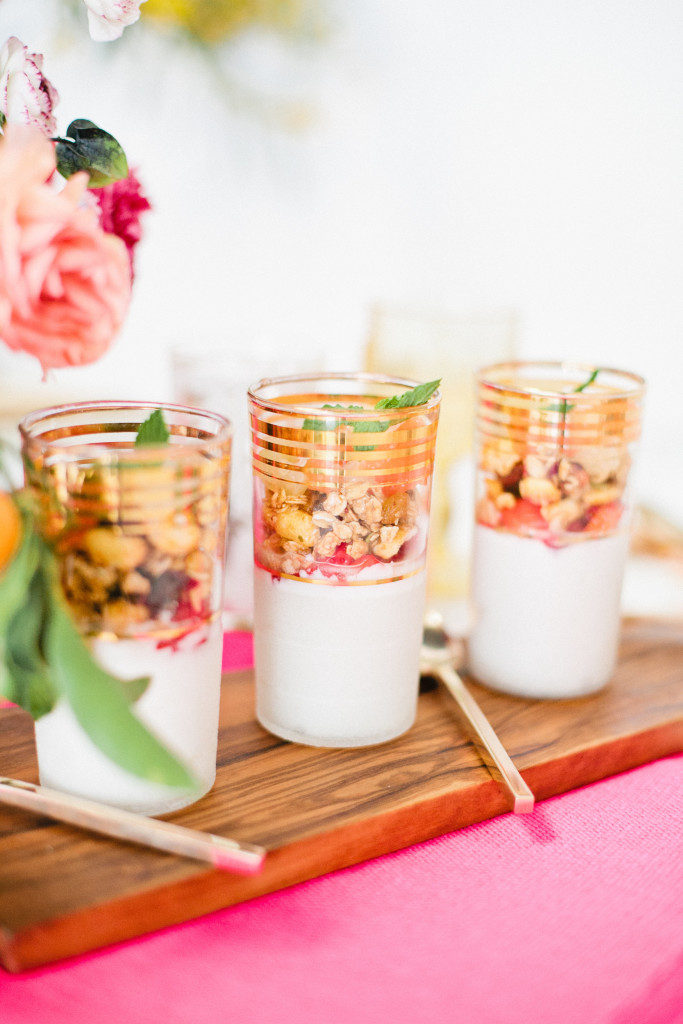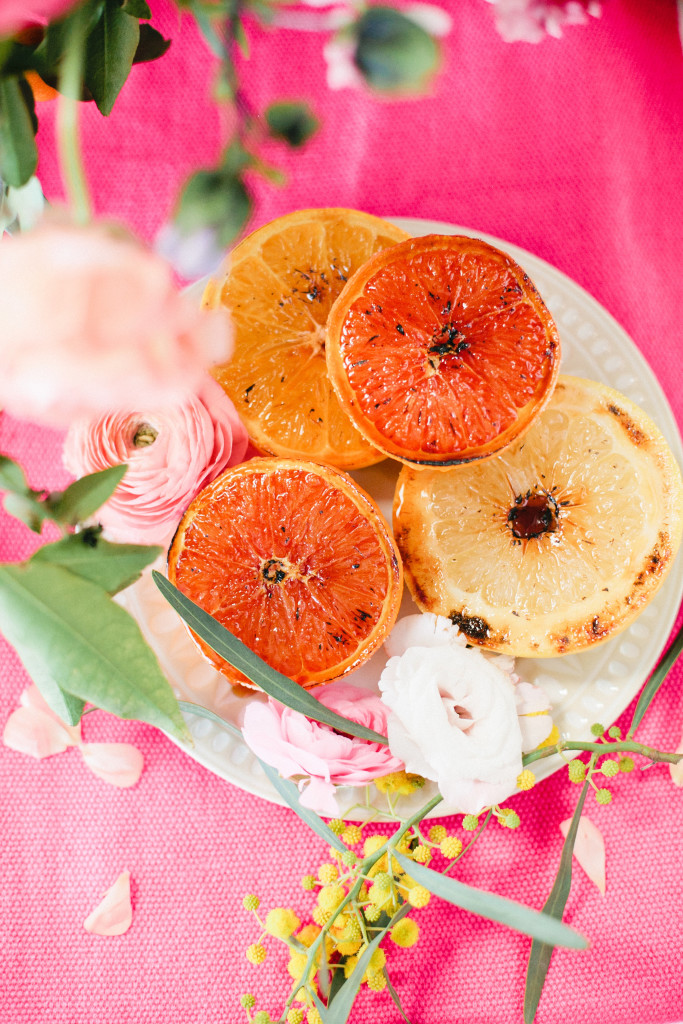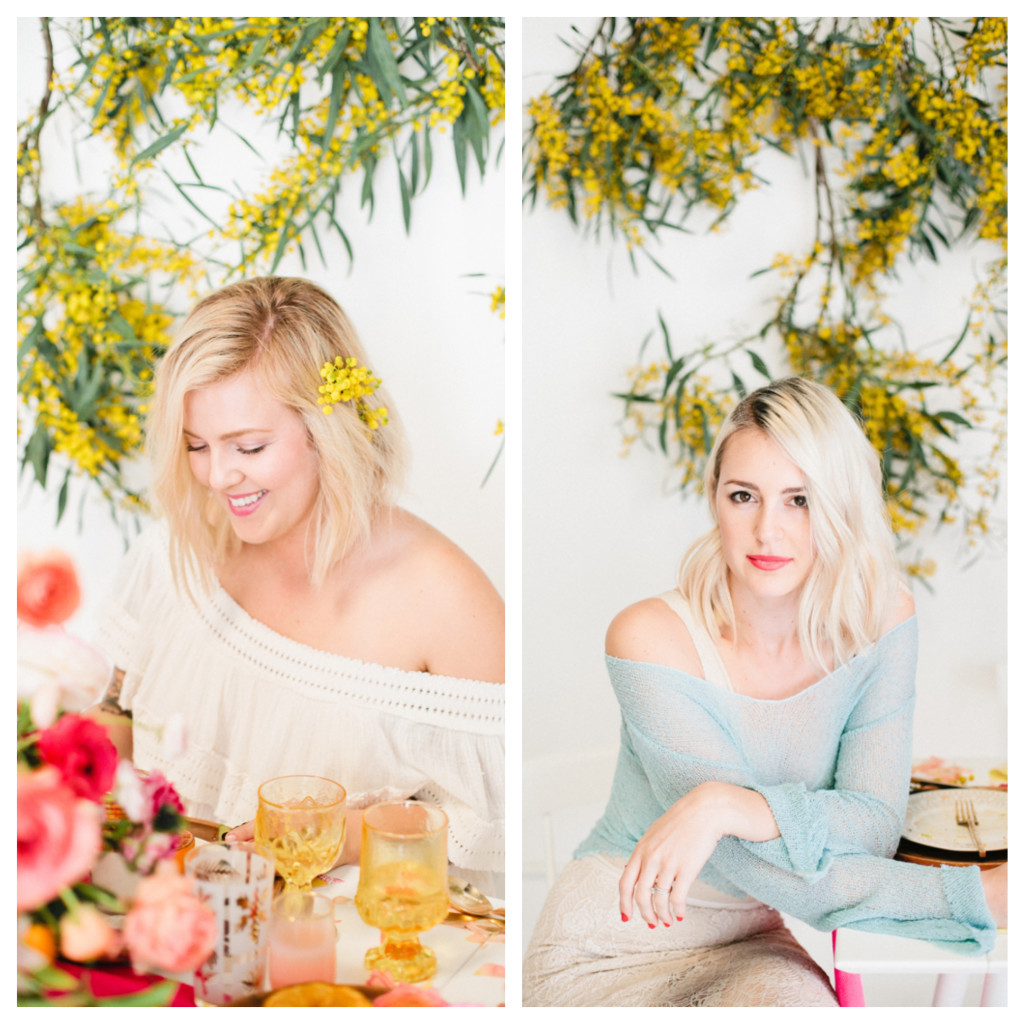 Isn't it all so pretty?!  And I'm not just talking about the food… Our guests were gorgeous as well!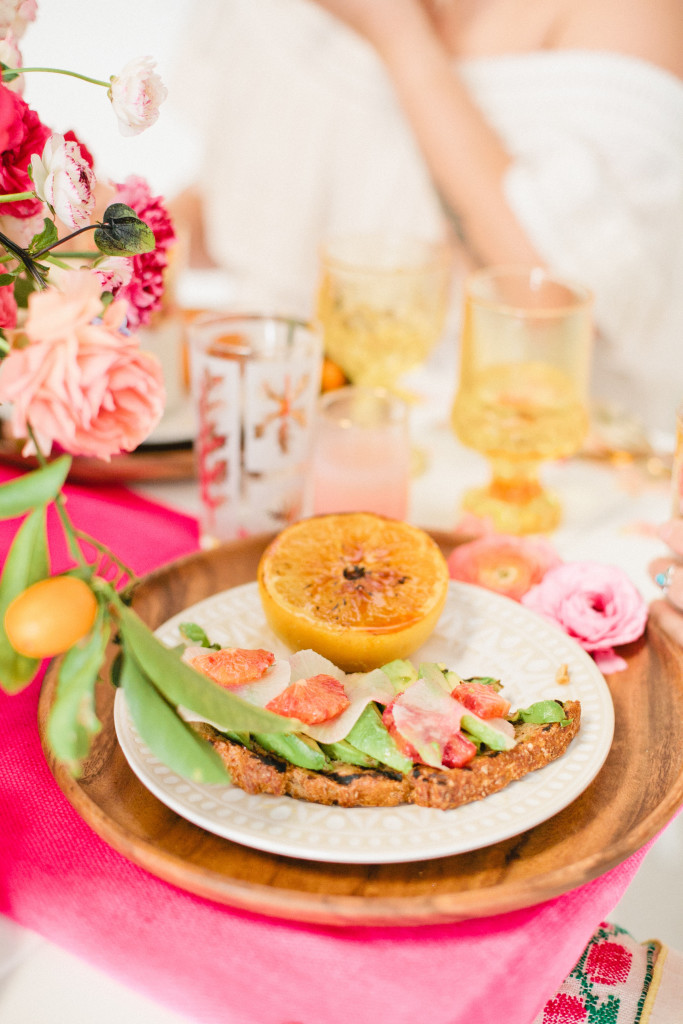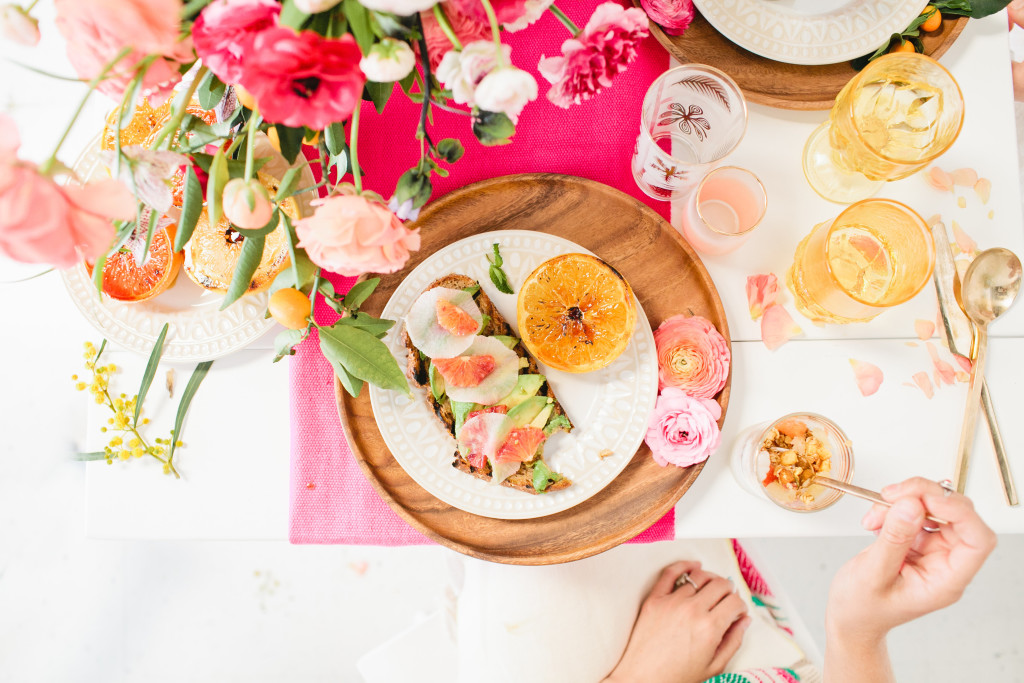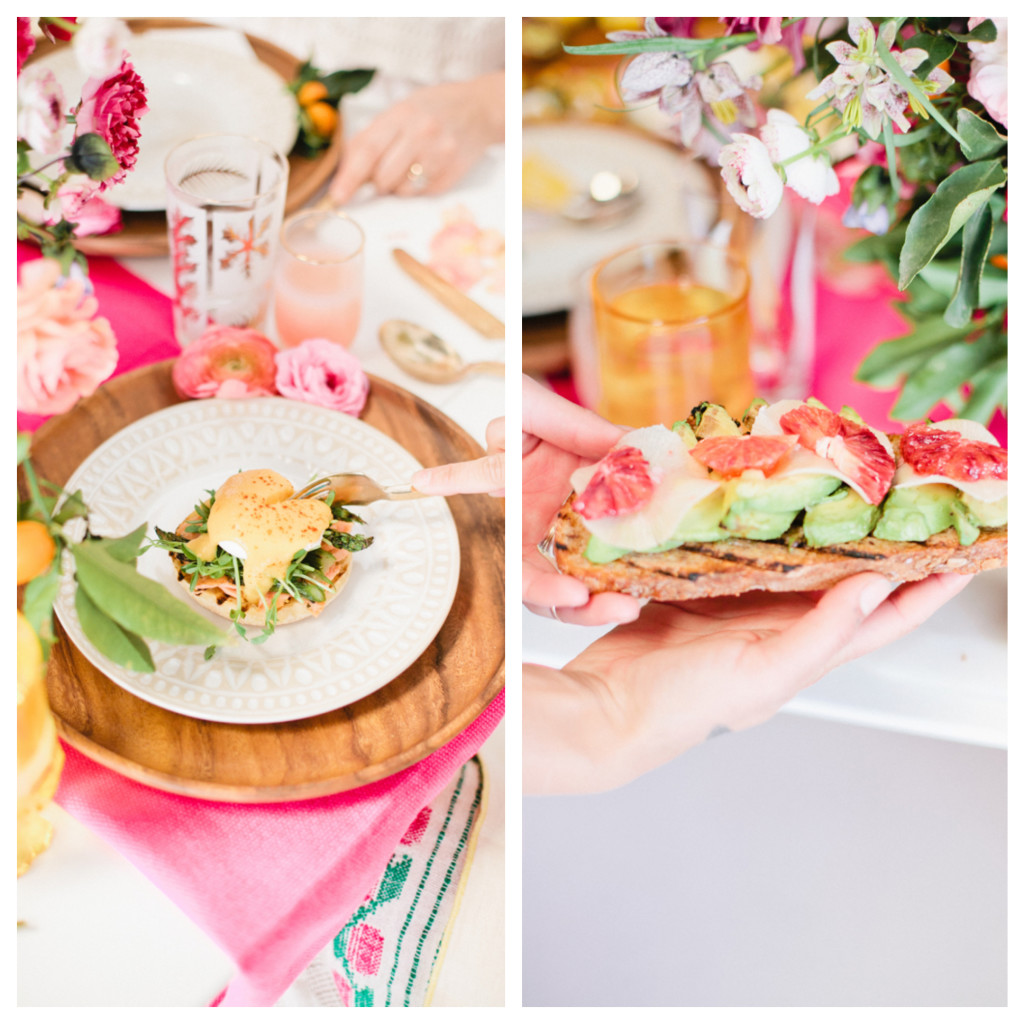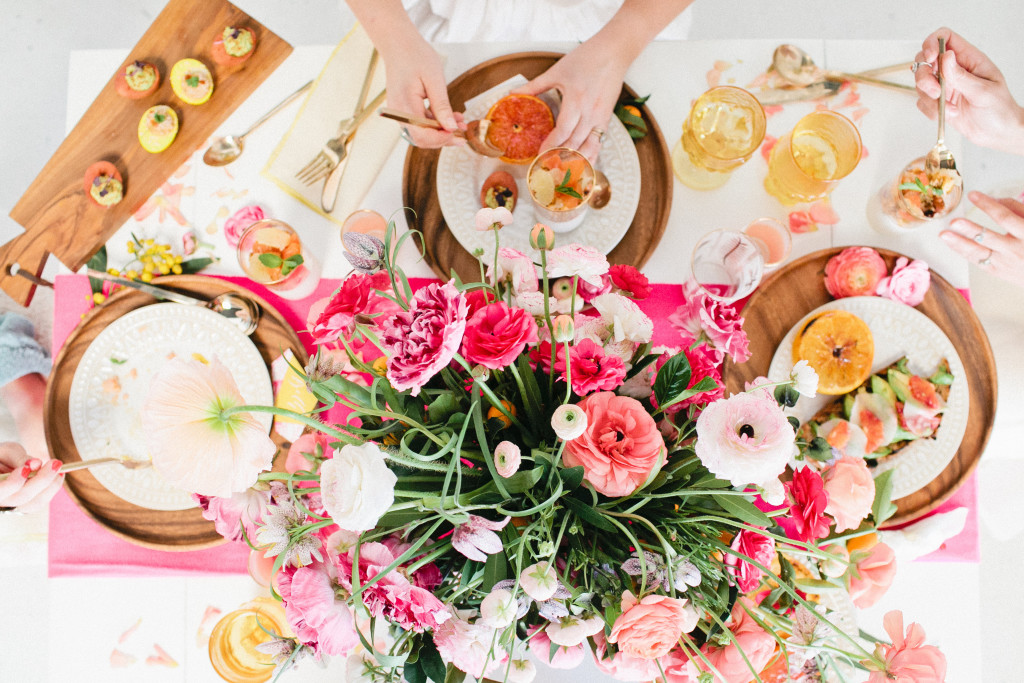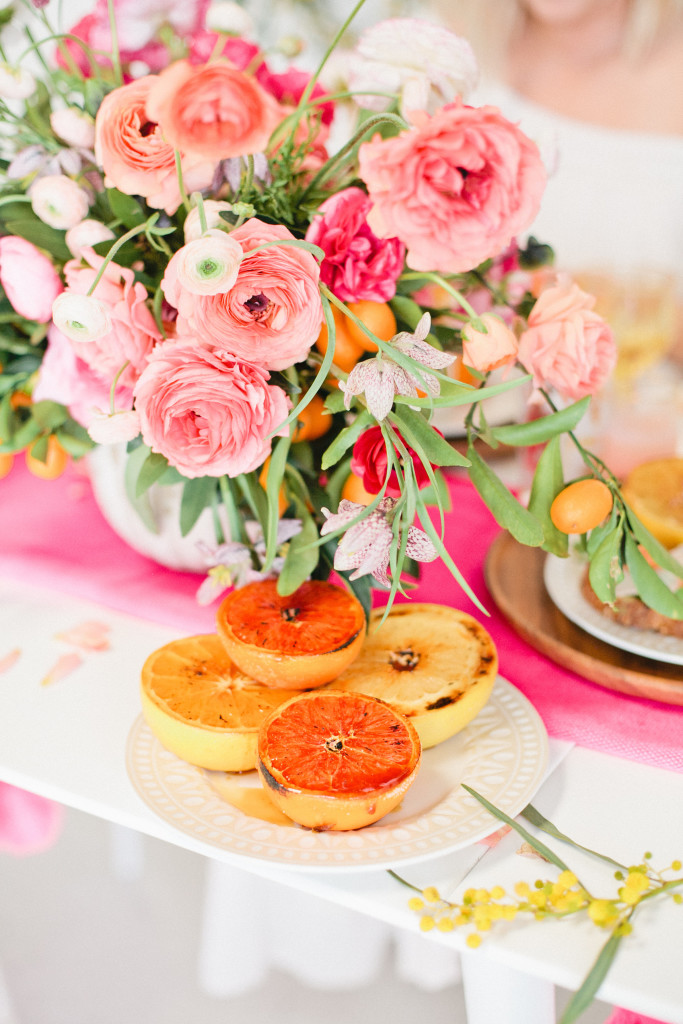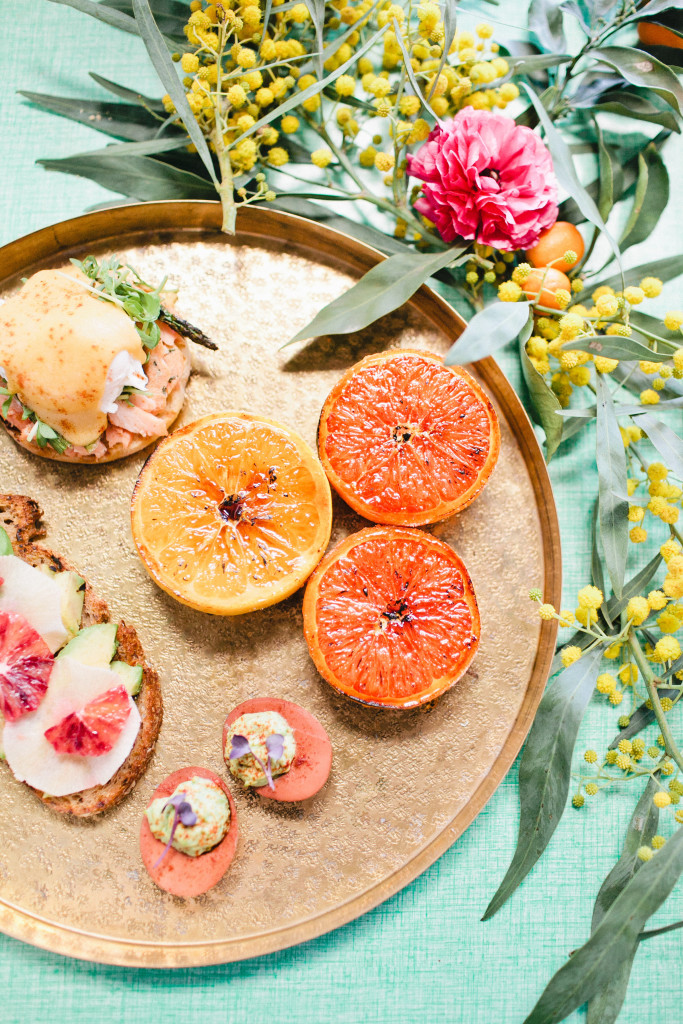 After you stuff your faces with that delicious spread, you need a little break… So we made sure our guests were taken care of with a lounge and a bar of course!!  Witty Rentals brought over some of their crazy good pieces, including the shelving set up we used for the bar… We are OBSESSED with it!!  It's so perfect for weddings you guys, we can see it used so many ways!!  Desserts, Bar, Escort Display, you name it!!  Don't you love it?!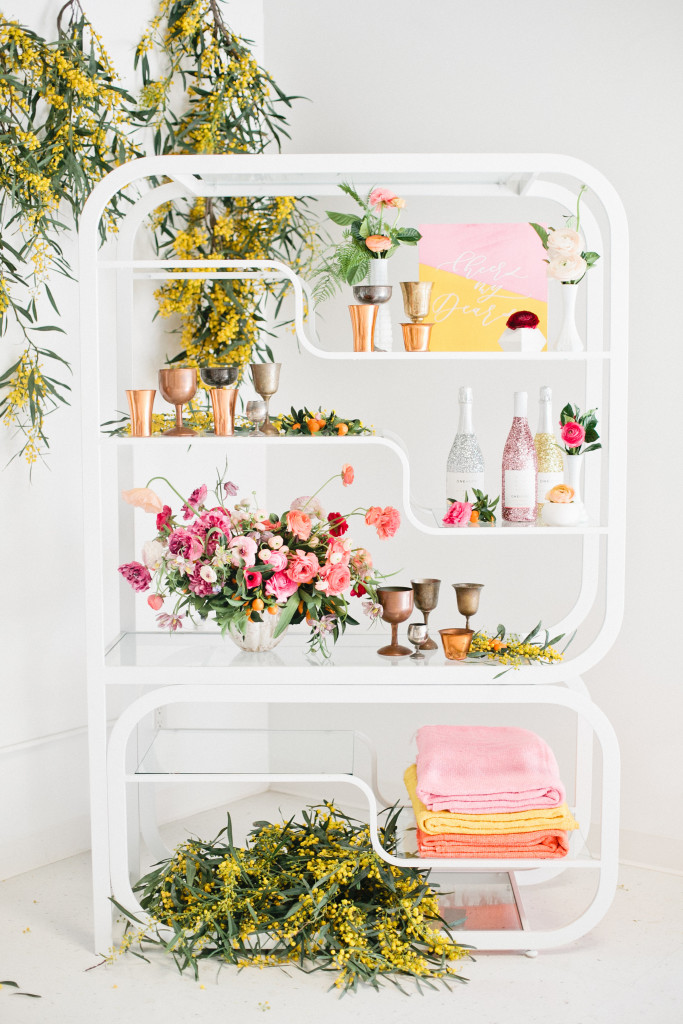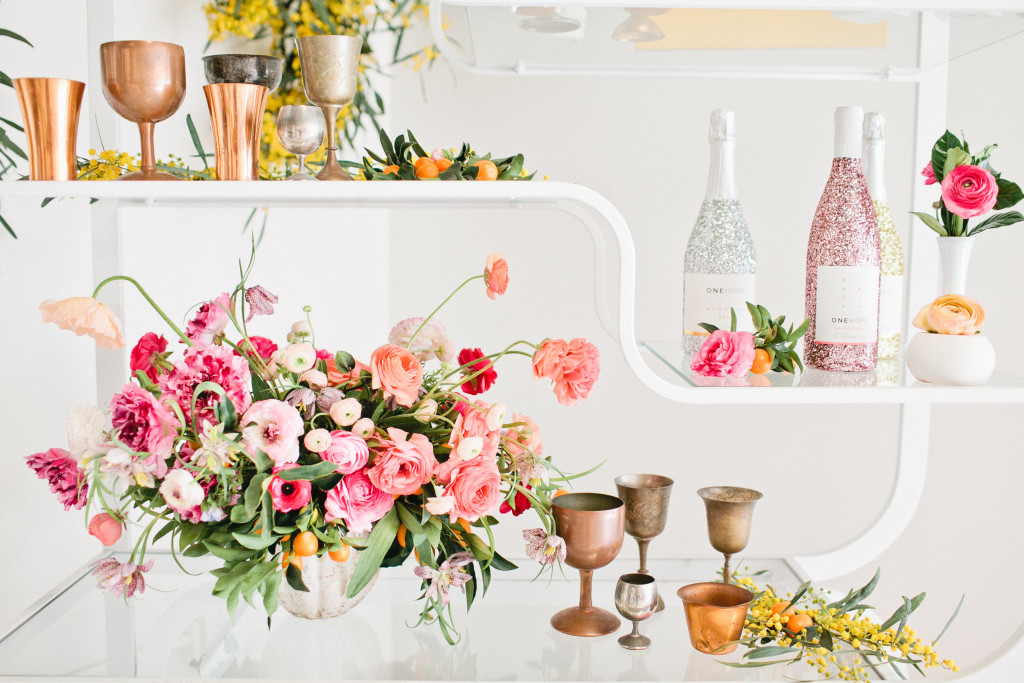 Another adorable sign by our girl Taryn, owner of Twinkle & Toast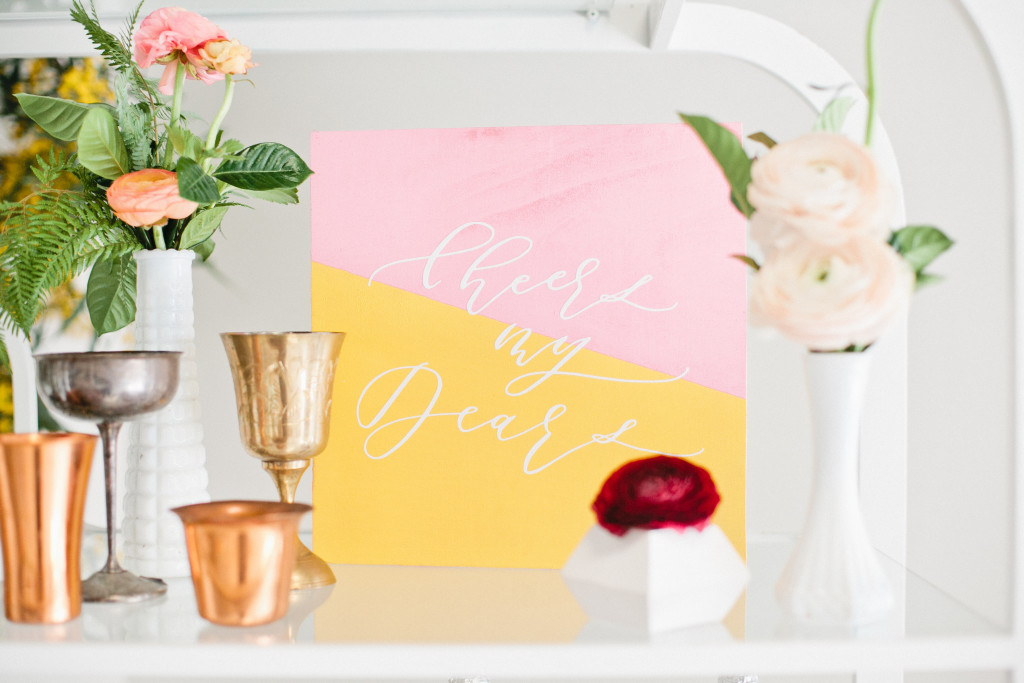 Gotta love those sparkly bottles!!!  One Hope, you guys are genius!!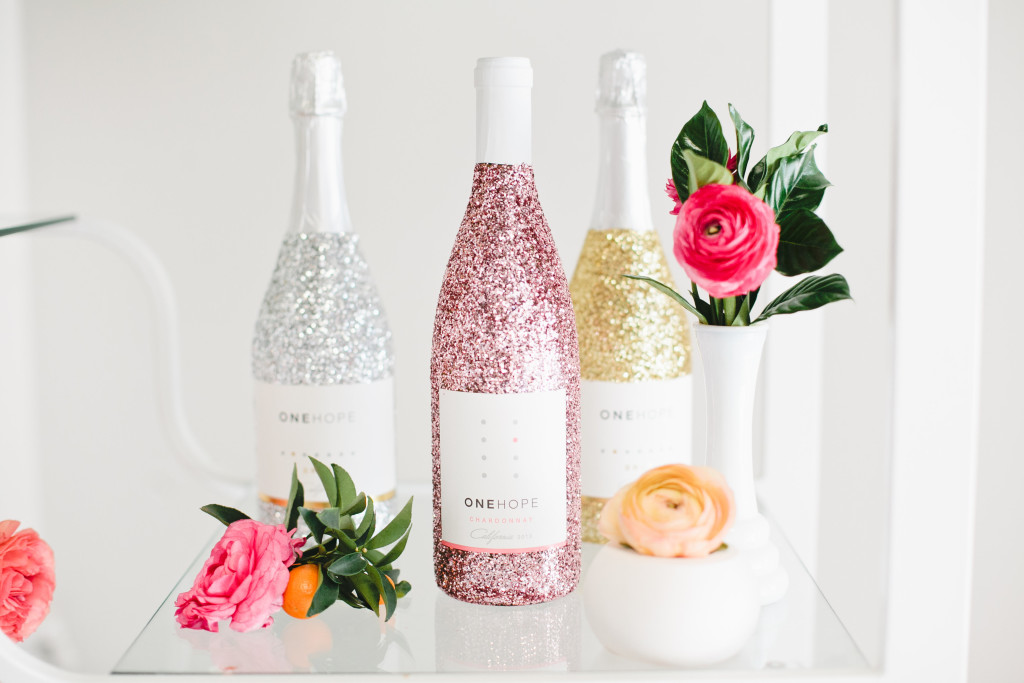 And don't forget to have something to keep your guests cozy, this is in the morning!!  Stay tuned for a fun collab we have coming up with Gunn & Swain… It's gonna be all kinds of good…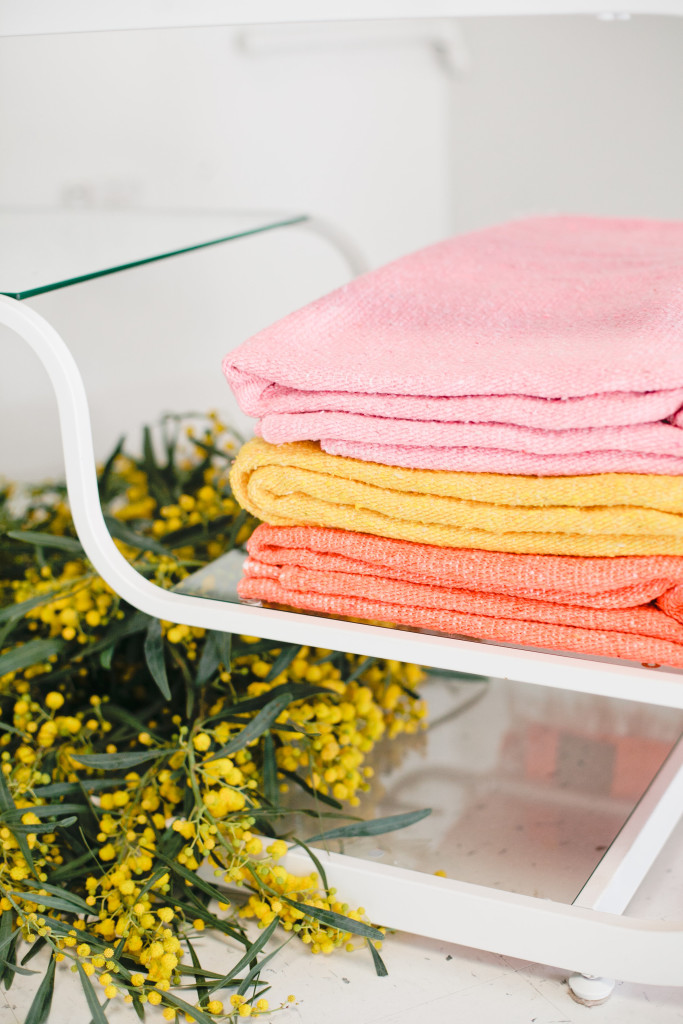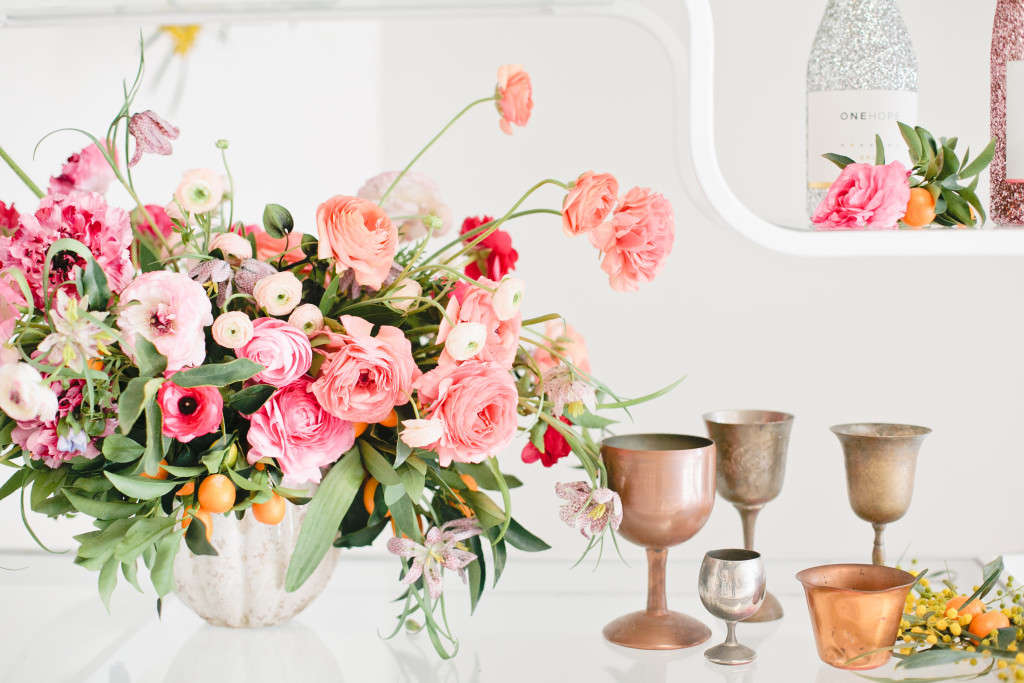 Now for some good down time with the girls!!!  Love this lounge set up from the Witty Rentals girls, their mix of modern and boho will always have a place in our hearts!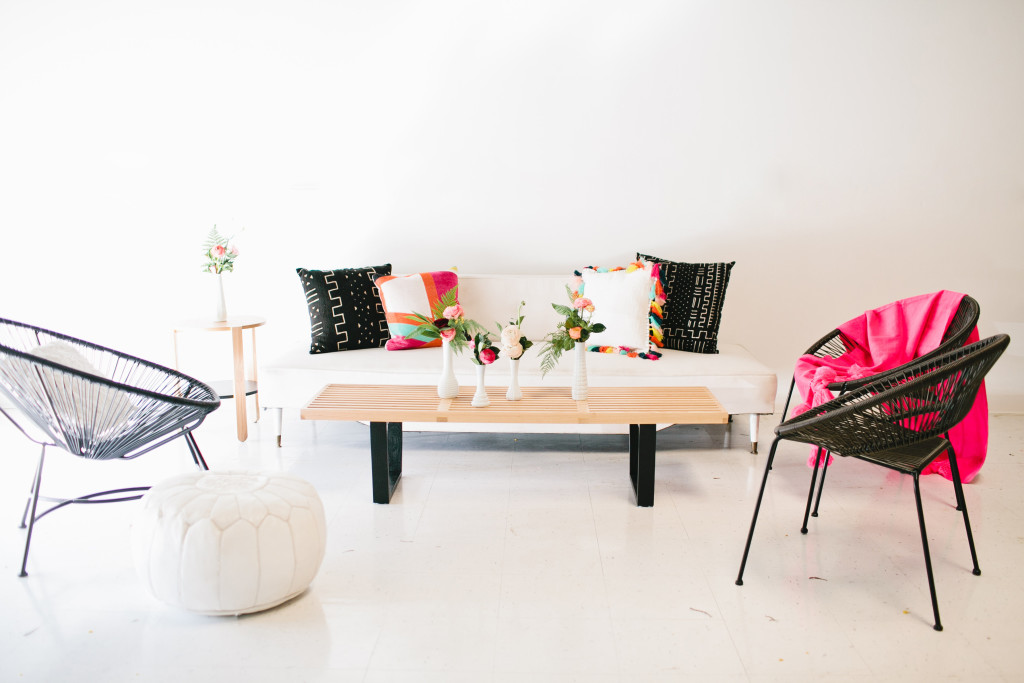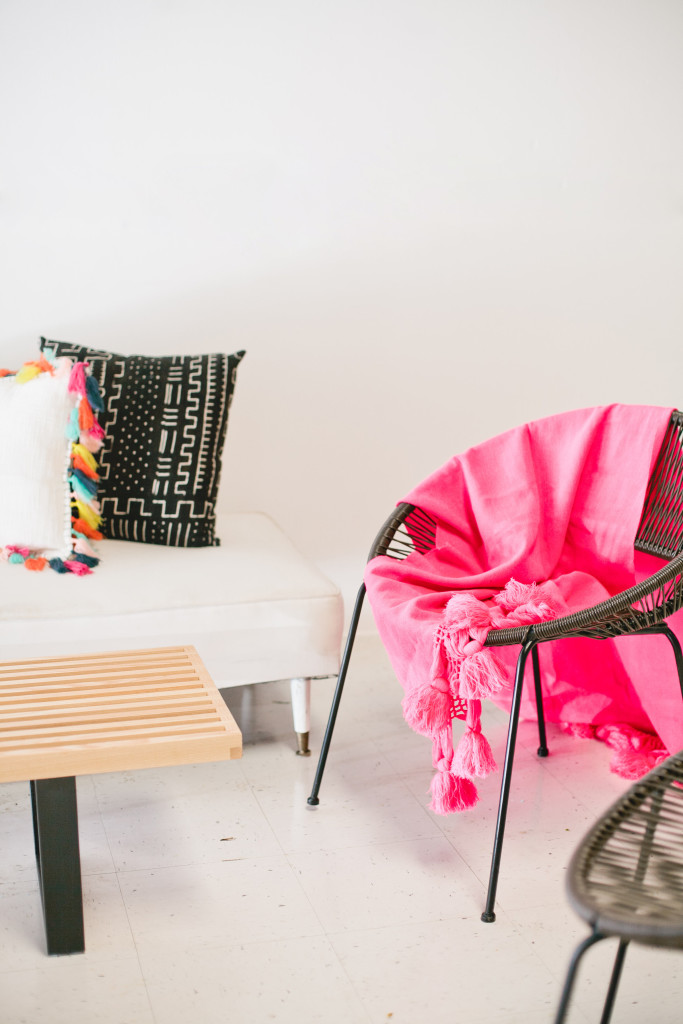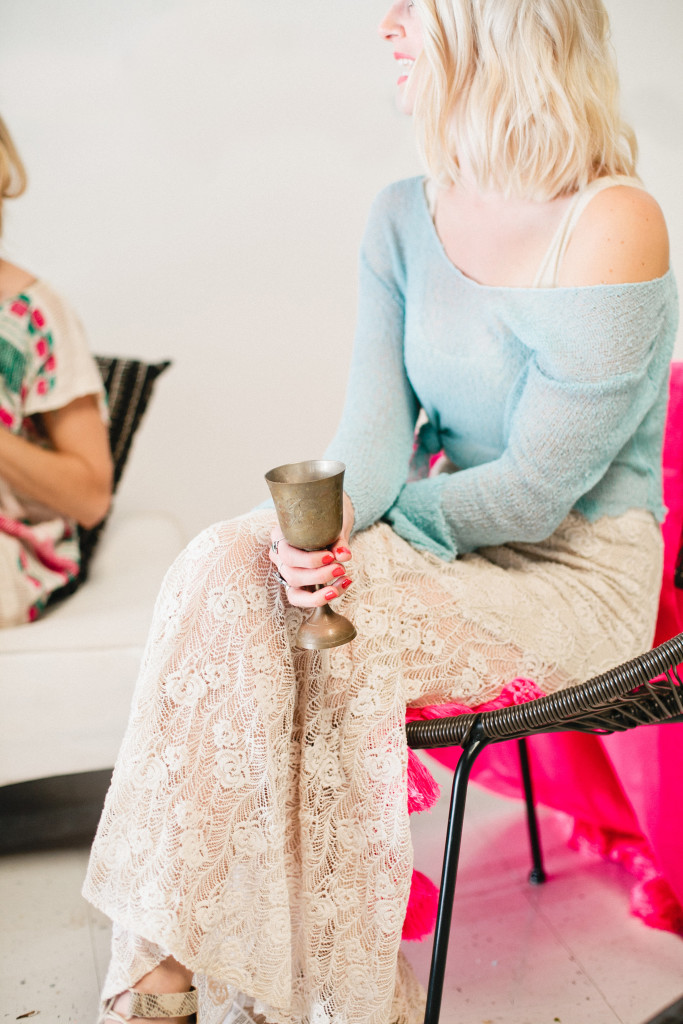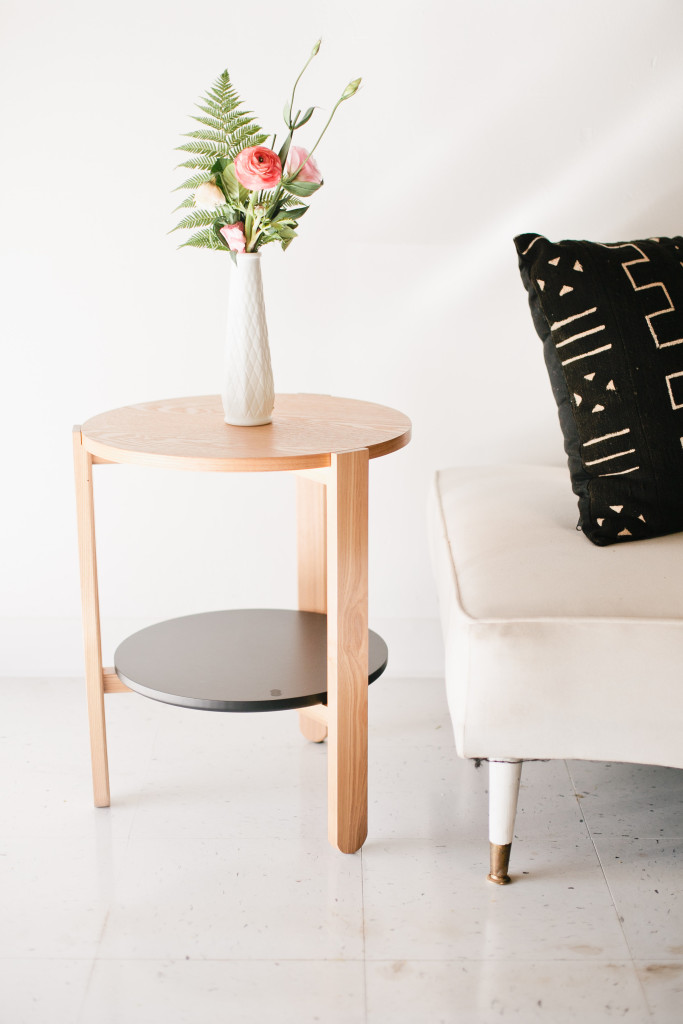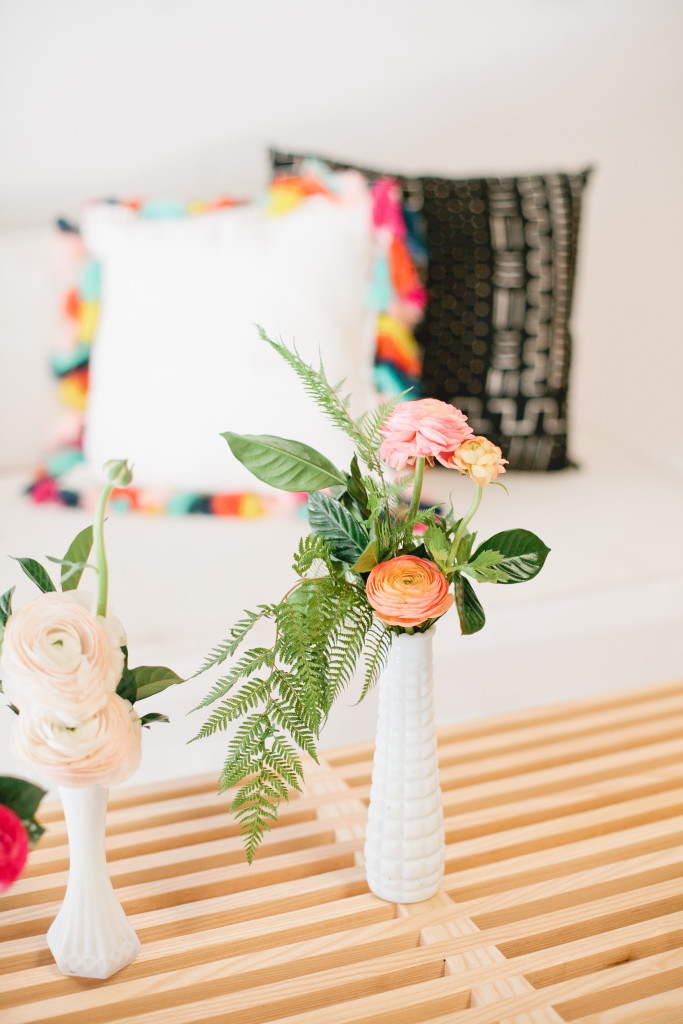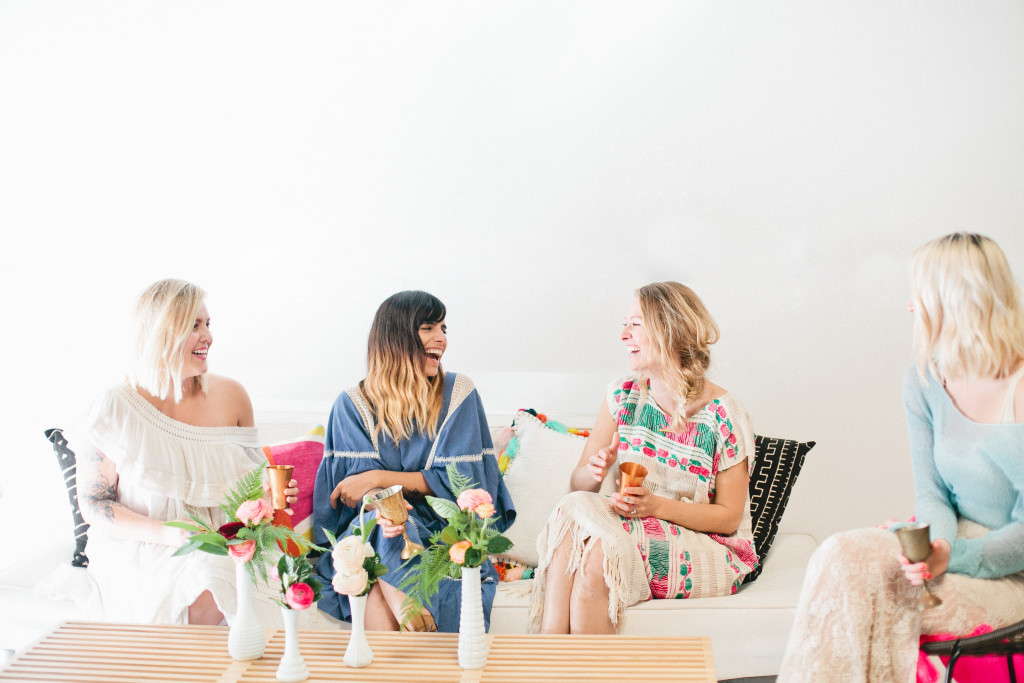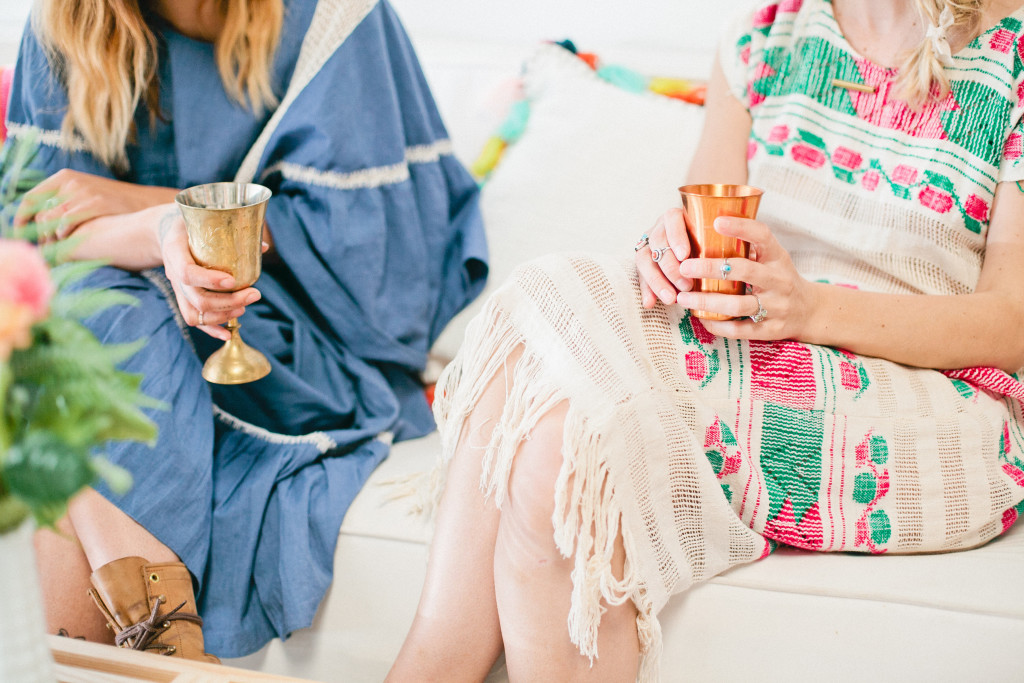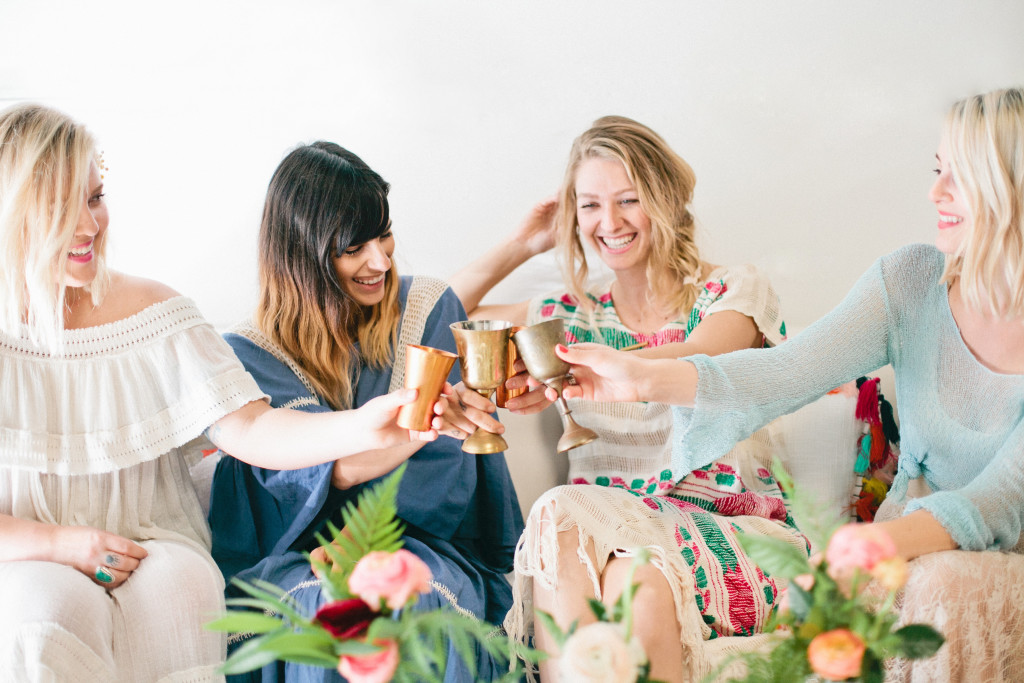 And last, but certainly not least, gotta have some dessert!!!  We were so so SO excited to finally work with Stevi Auble, owner of Hey There, Cupcake!  I have admired her work for some time now and thought that this project was the perfect time to do it!!  I love what she created for us, and PS, everything was sooooo yummy!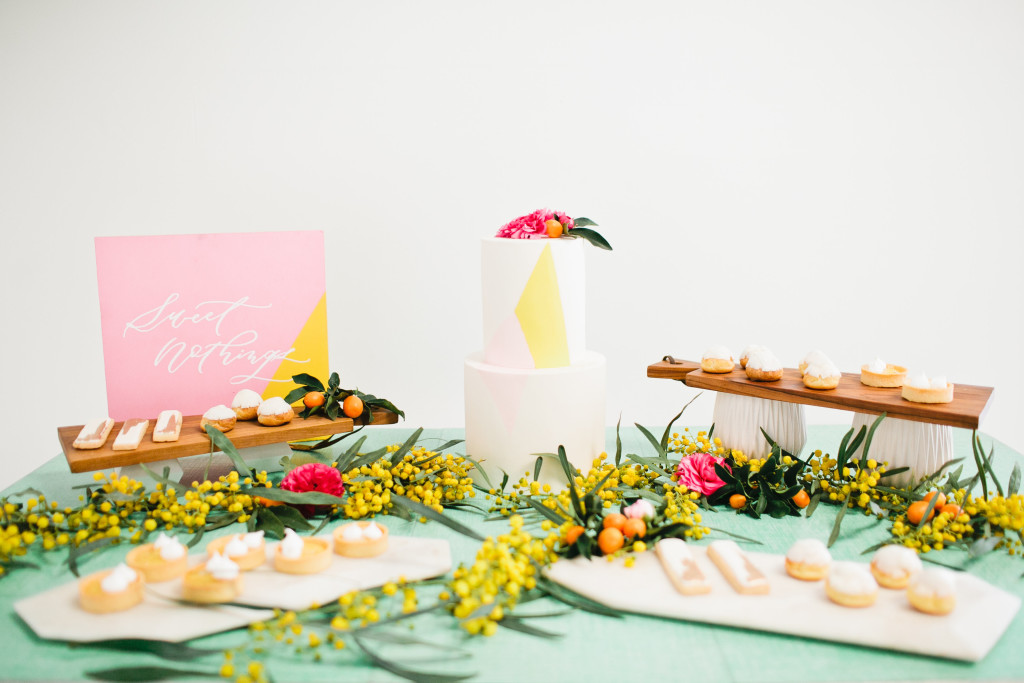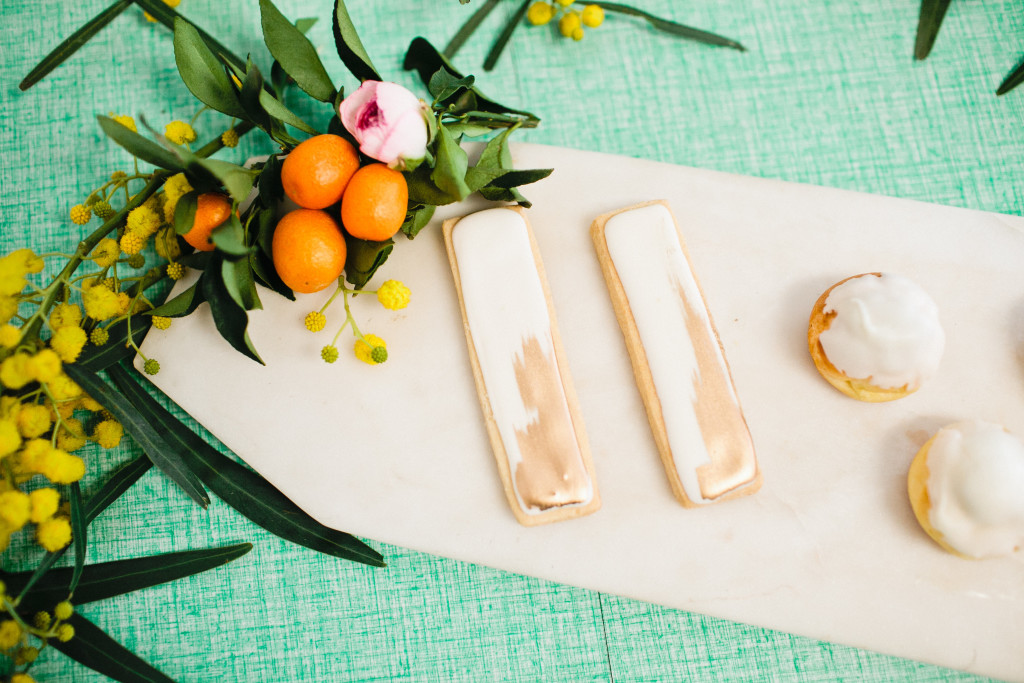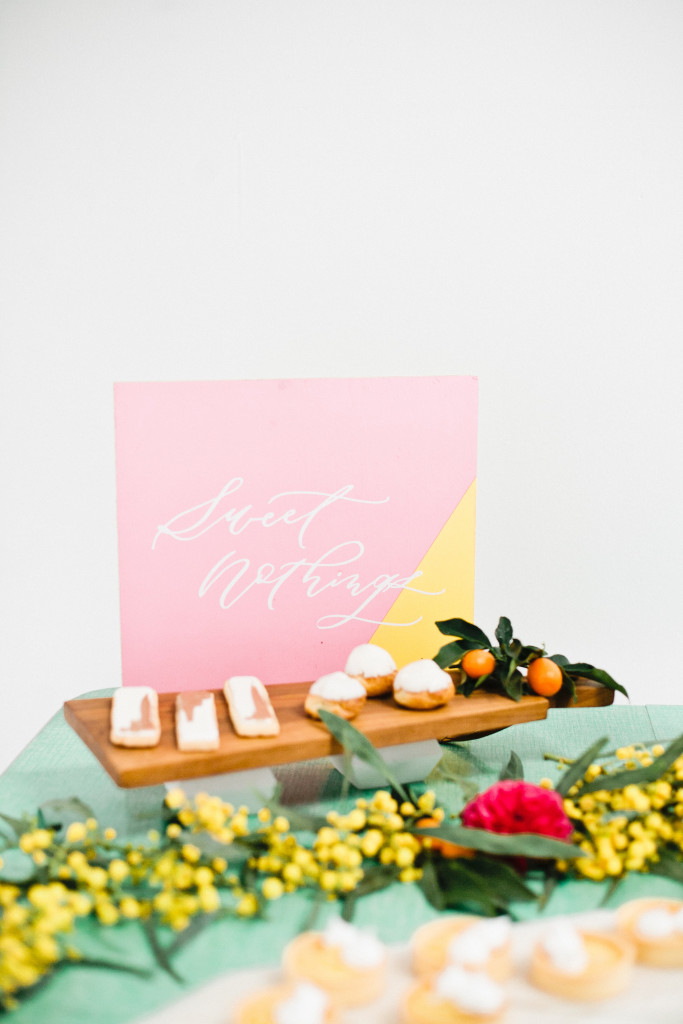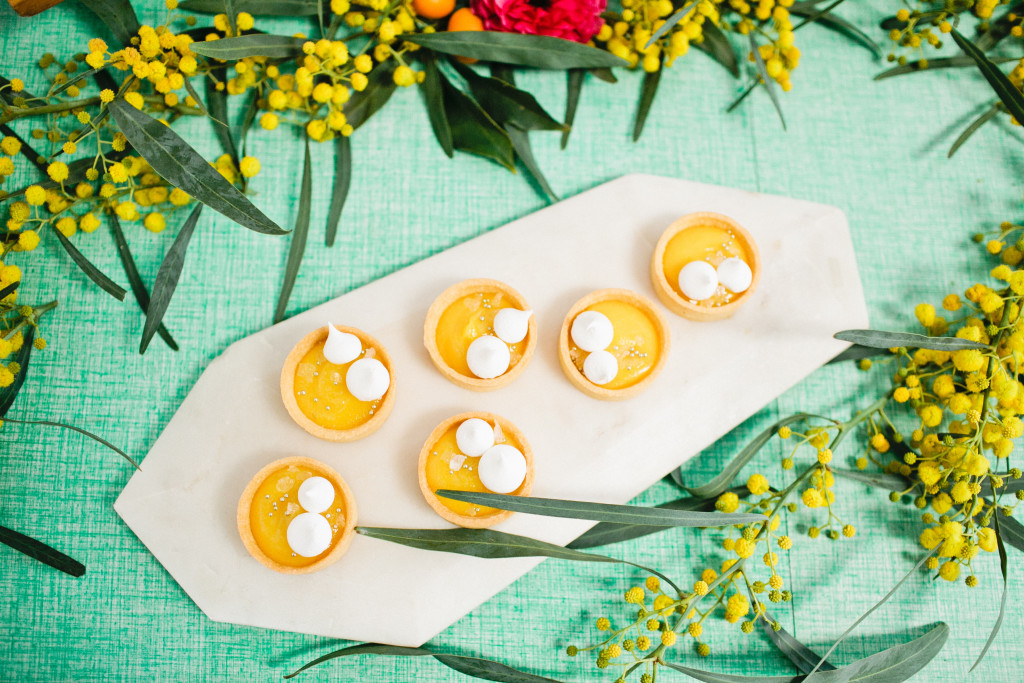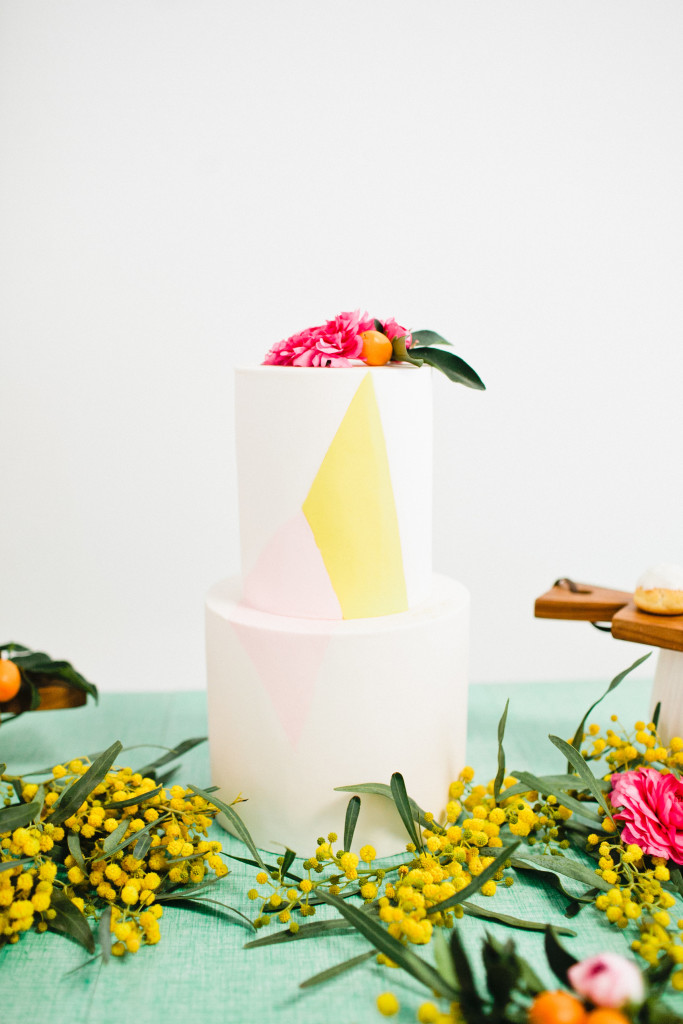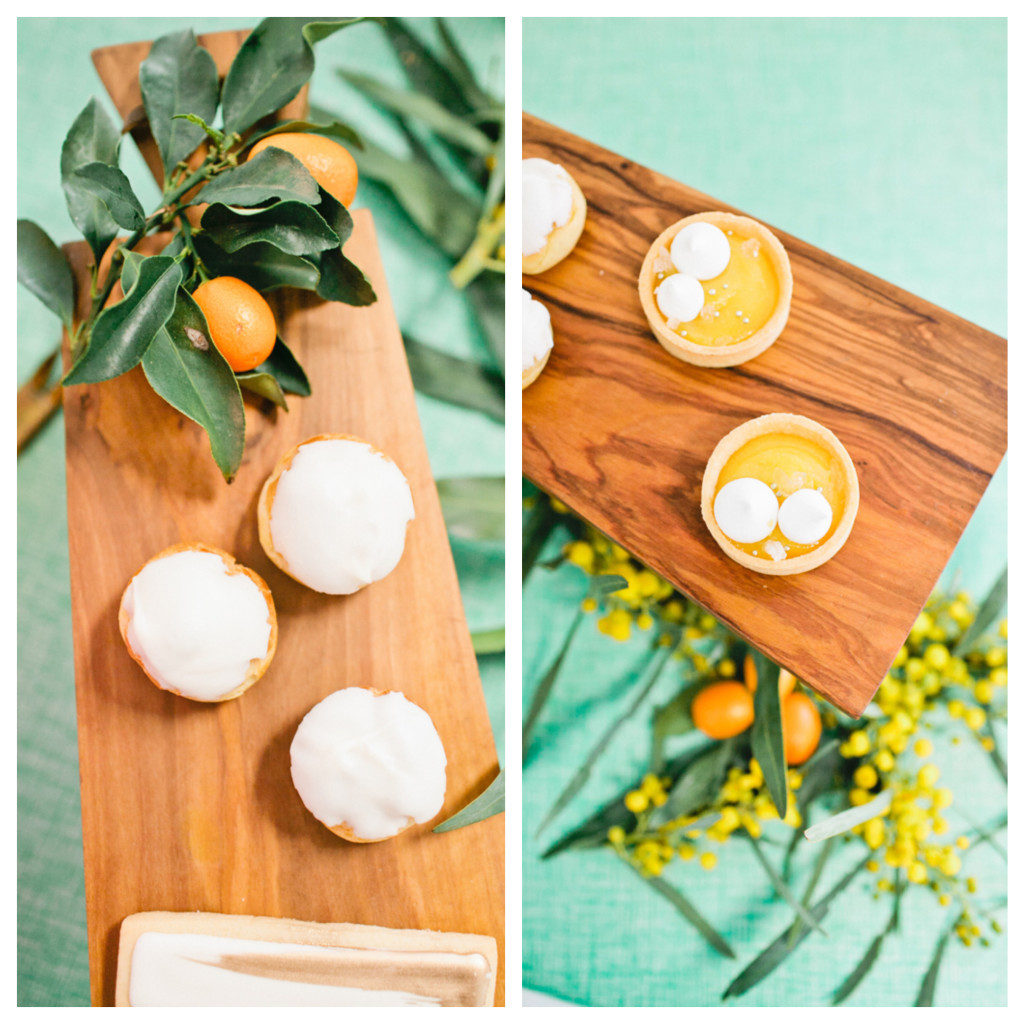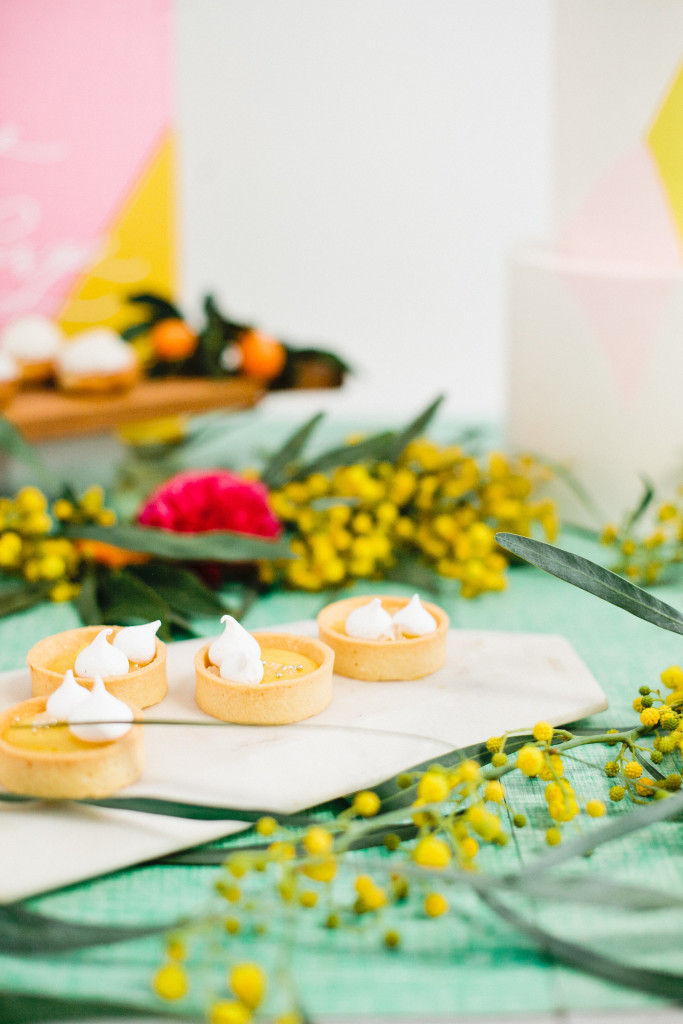 And that's a wrap!!!  I hope this bright and colorful feature inspired you for your own brunch plans with your bunny friends!!
xoxo
Jacquelyn