With National French Fry Day earlier this week, we thought it was fitting to have a party in its honor! And of course it's best buddy, the burger! Well, if we have them then we can't forget about chicken nuggets or milkshakes for that matter! I guess we're gonna have to face it – it's a McDonald's party and well, we are here for it!! Follow us to the land of Golden Arches because this is one party that will be sure to put a smile on your face. A greasy smile, but still a smile ;)
Photos by my girl Corrie Lynn Photo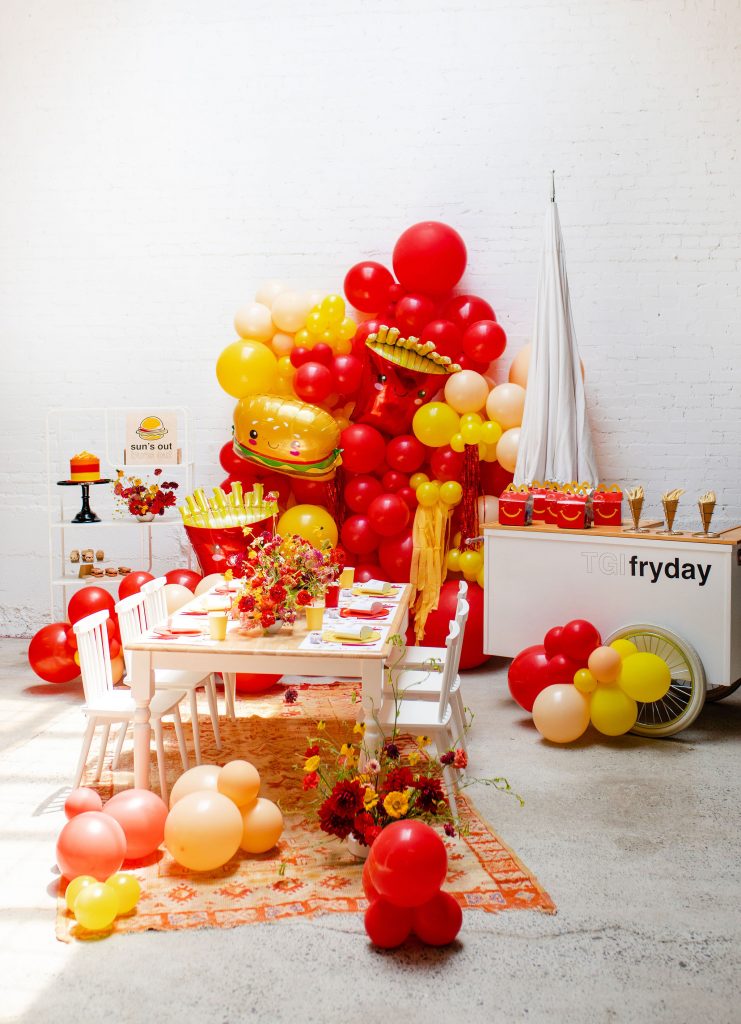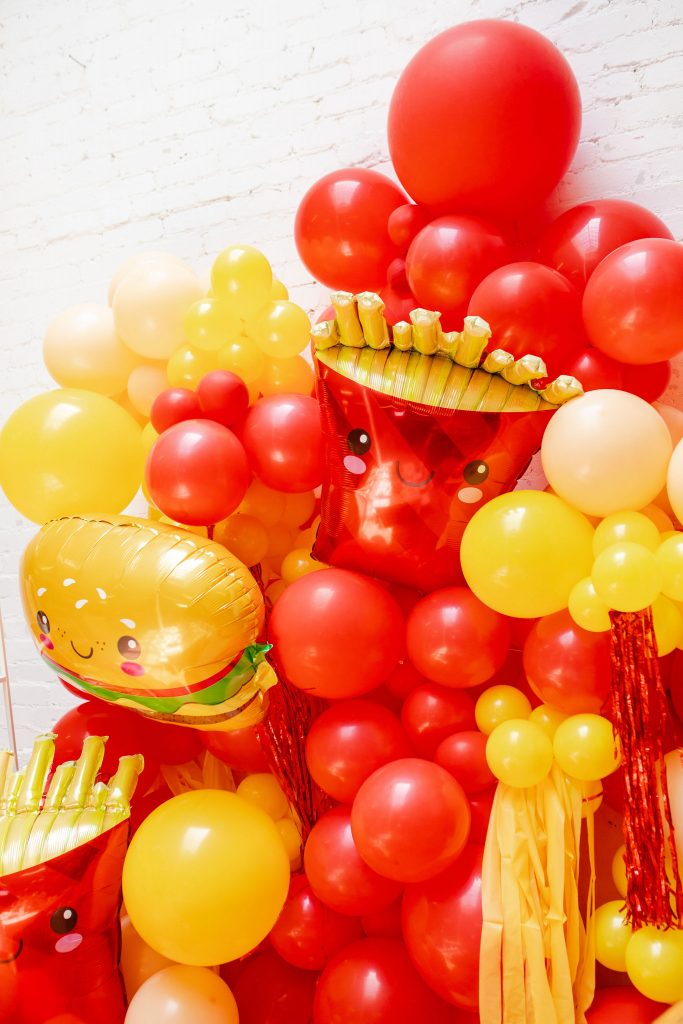 Let's start with an invite, shall we?! Poppy Jack Shop always comes up with our favorite details and this was no exception. How adorable is that invite?! And what kid wouldn't love a party with all of this on the menu?! No, we don't endorse child obesity, but we do endorse some yumminess in moderation!! YOLO!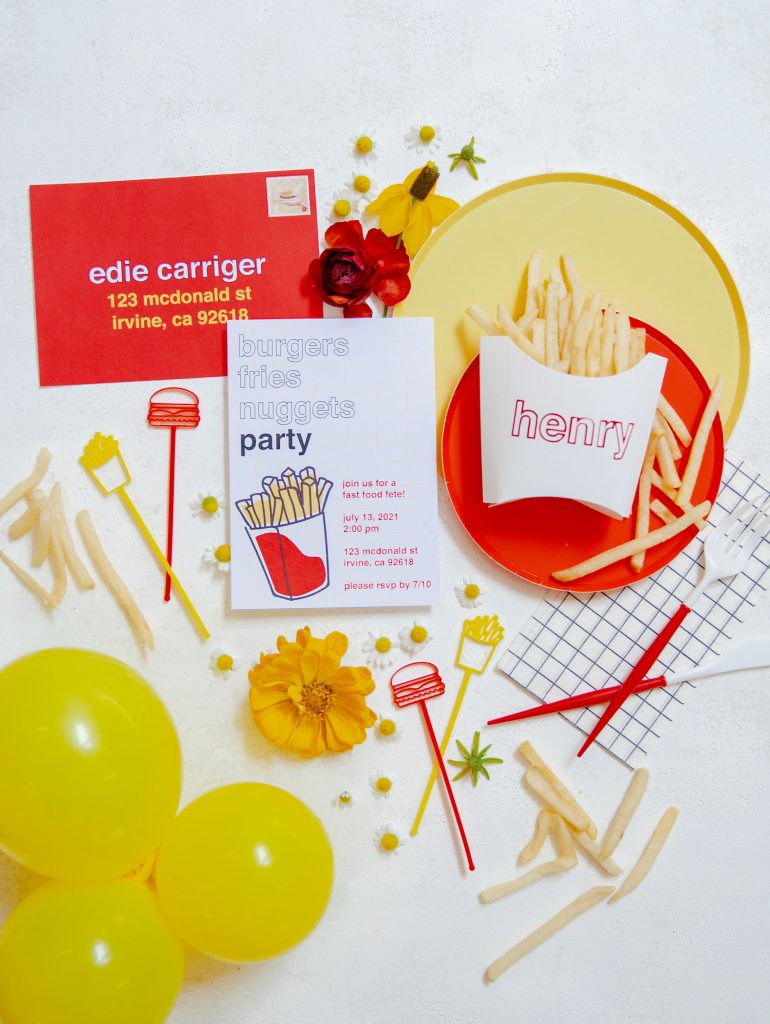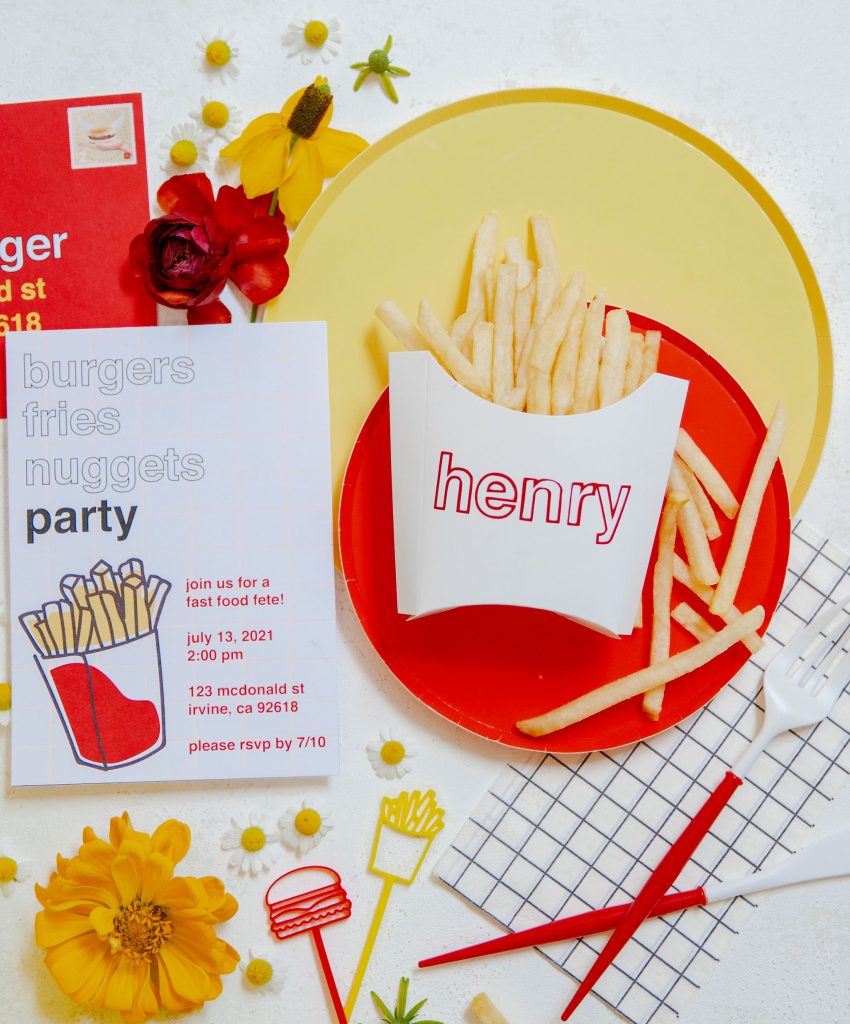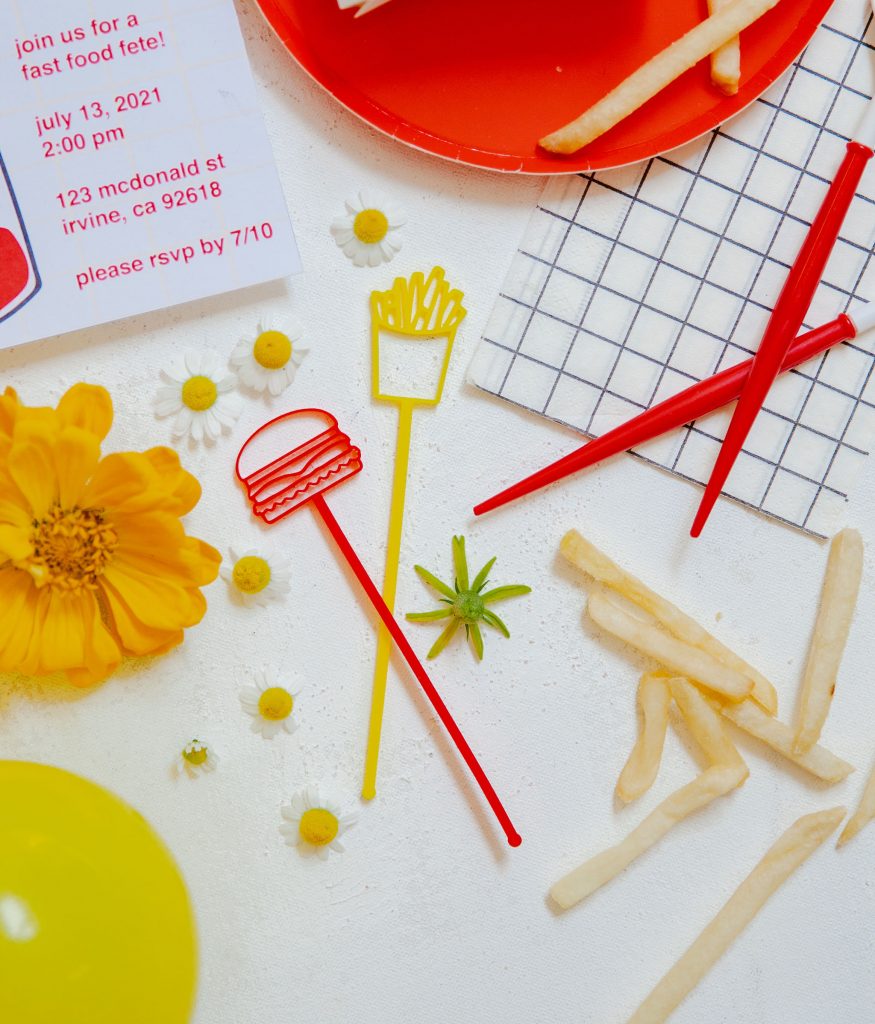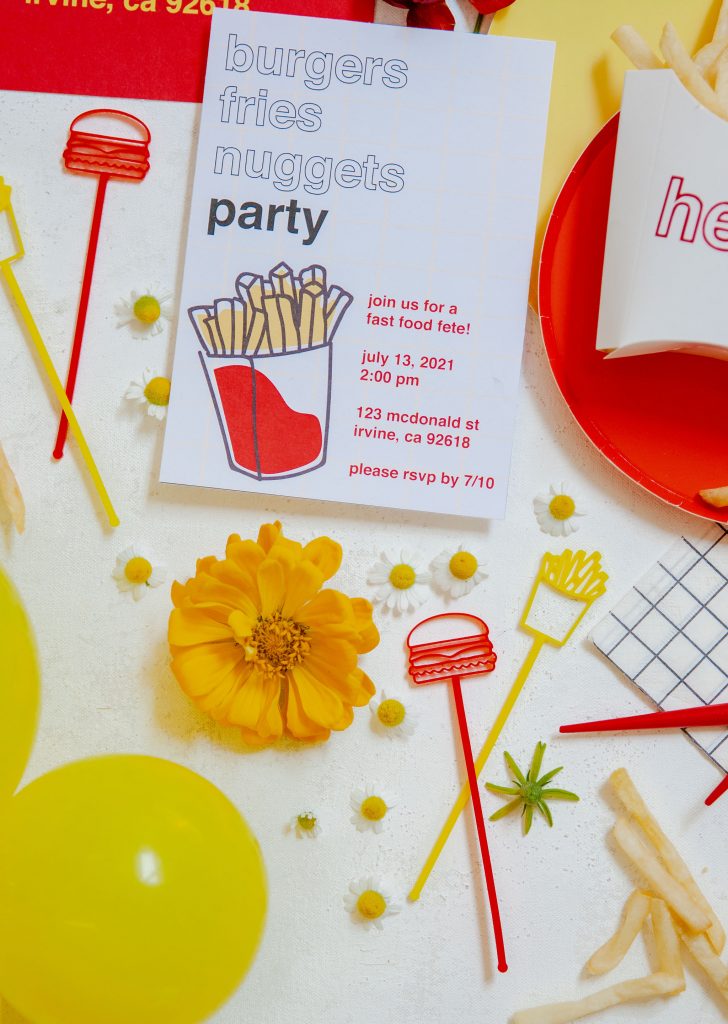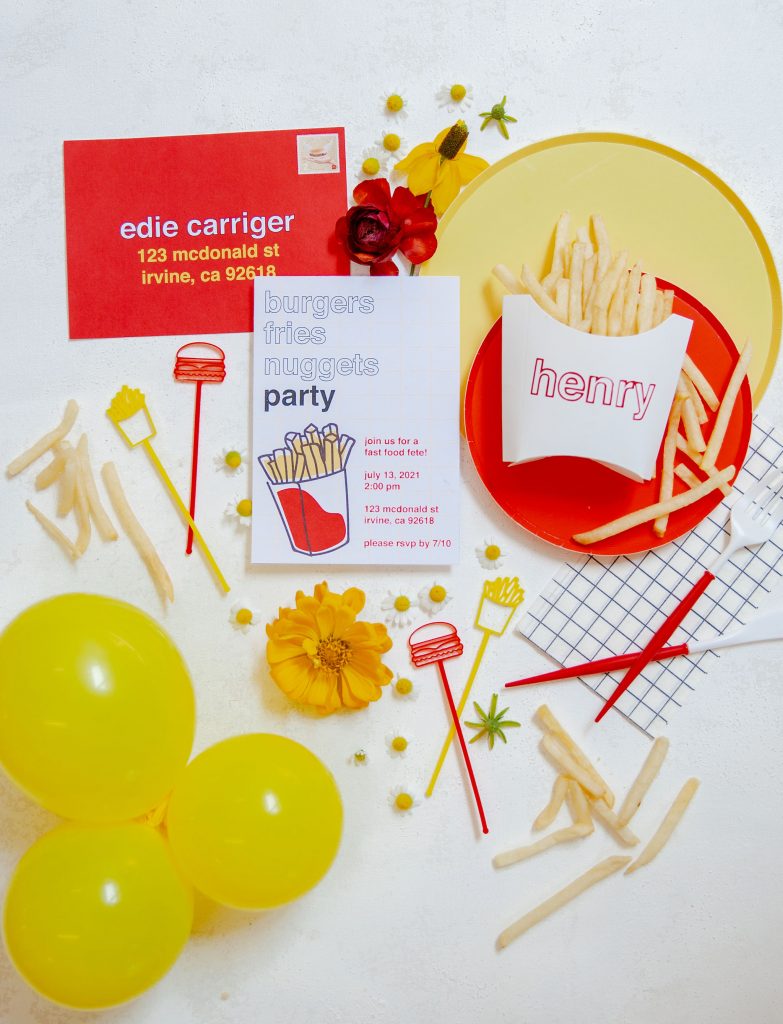 This is such a fun set up and so nostalgic with the red and yellow! I myself treat my kids to McDonalds a bit. Sometimes as a reward or treat for a special occasion to them and sometimes when both my husband and I are working and we just don't have time to make dinner. They are big happy meal fans and I remember being one myself as a kid! Which is probably why I was inspired to do this cute party – and it could easily be reconstructed with In-N-Out – just saying!!
Of course, The Pop Shop did an incredible job on the balloon backdrop! I'm obsessed with the cute mylar french fries and hamburgers and of course the fun fringe! She is so freaking talented! And I love the rug we used from Sweet Salvage Rentals that went along with our color scheme and added a pop under their cute kid's table and chairs.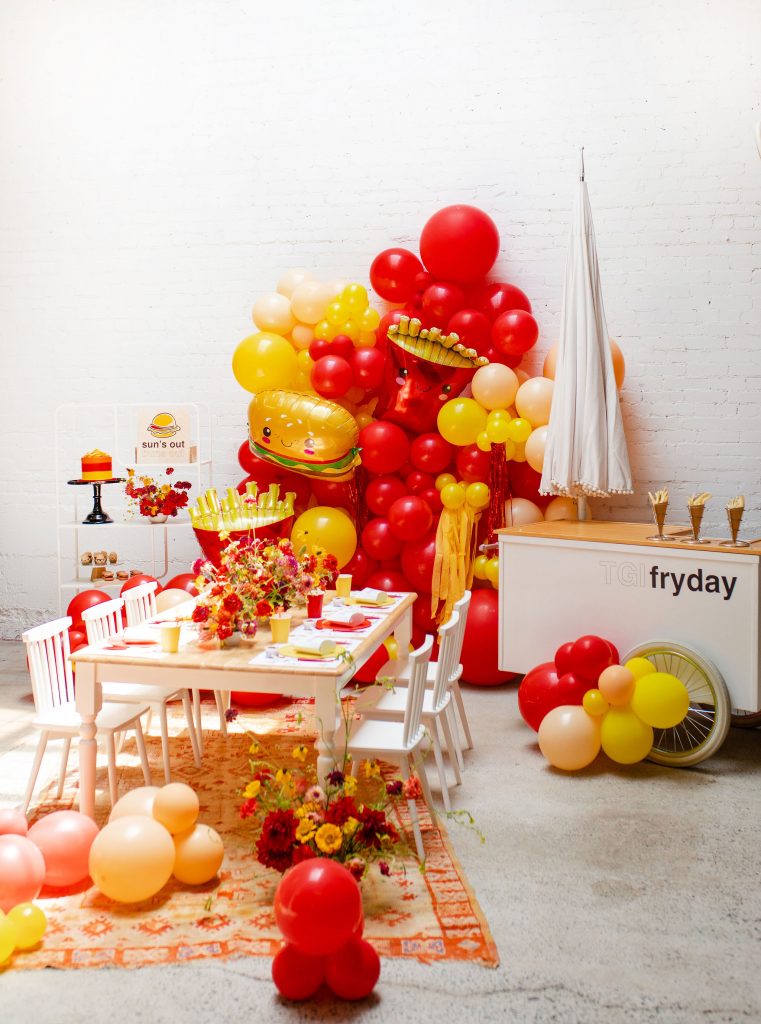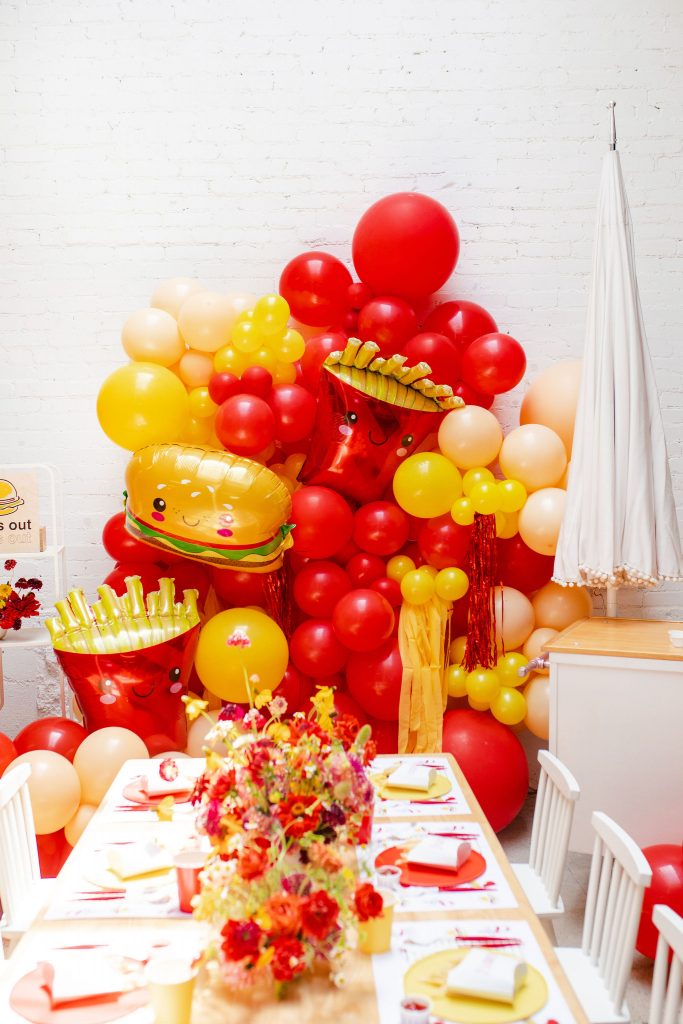 Not Just in Novels made the perfect fast food floral arrangements – never thought I'd say that but it's true!! Those reds and yellows are so gorgeous and I love them combined!! I'm normally not a red girl but in this case, I definitely am!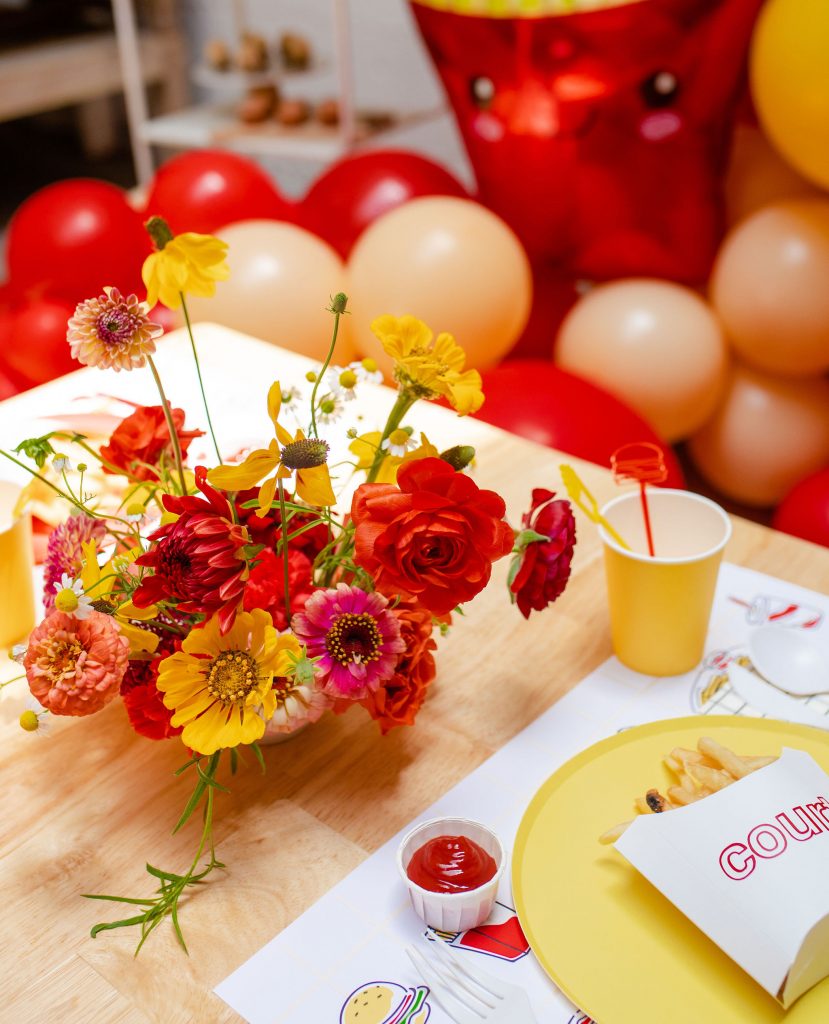 For the place settings, I used my favorite Oh Happy Day modern plates & cups, Sophistiplate red flatware, and grid napkins. It all looks so cute and modern together!!
As I said, Poppy Jack Shop nailed it on the details! I loved the junk food placemat she created and stir sticks, but most of all I love the french fry holder place cards!!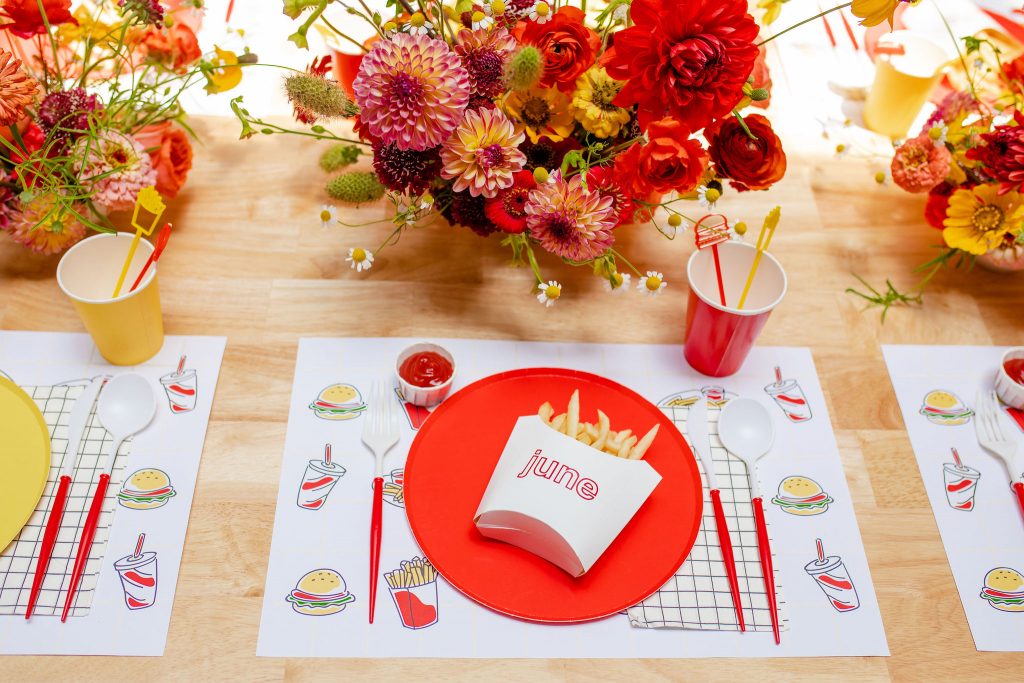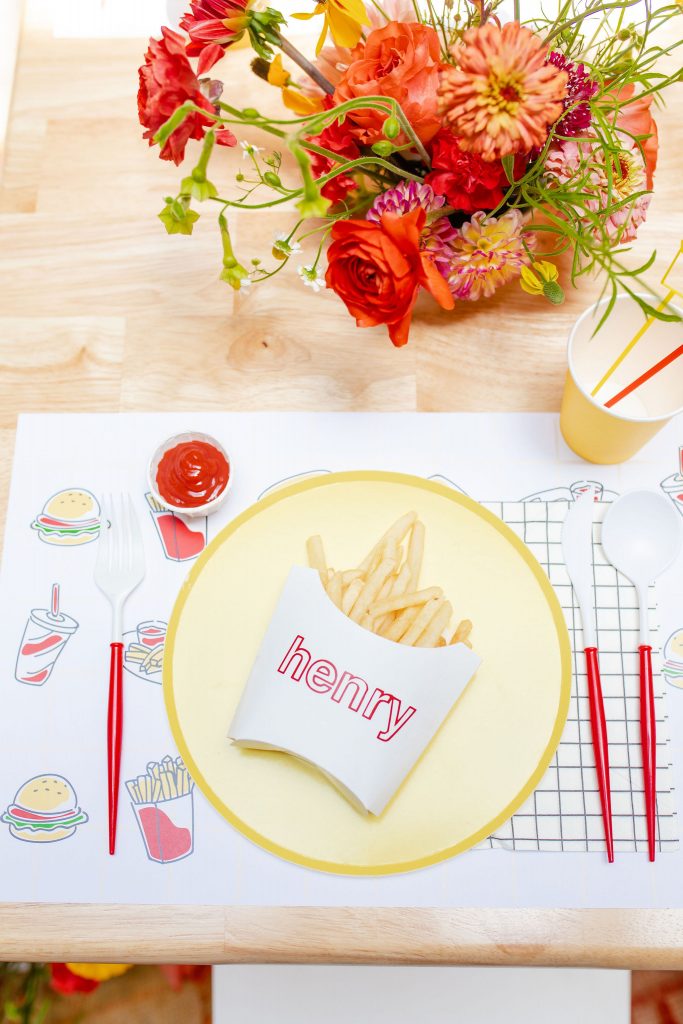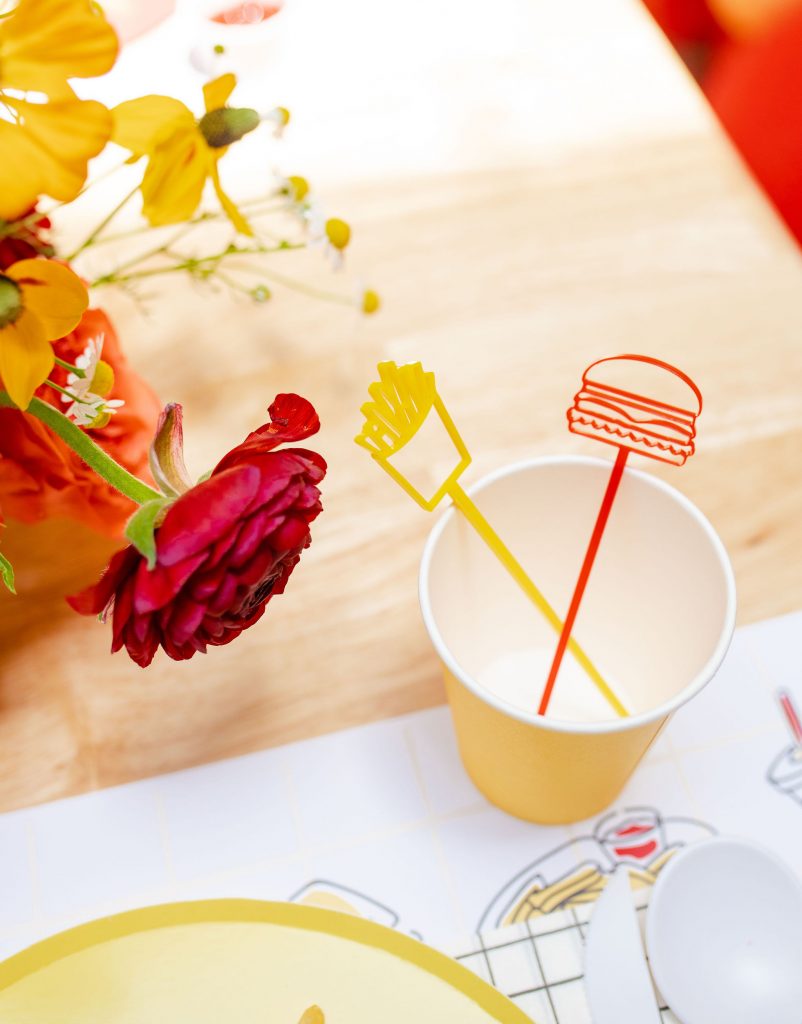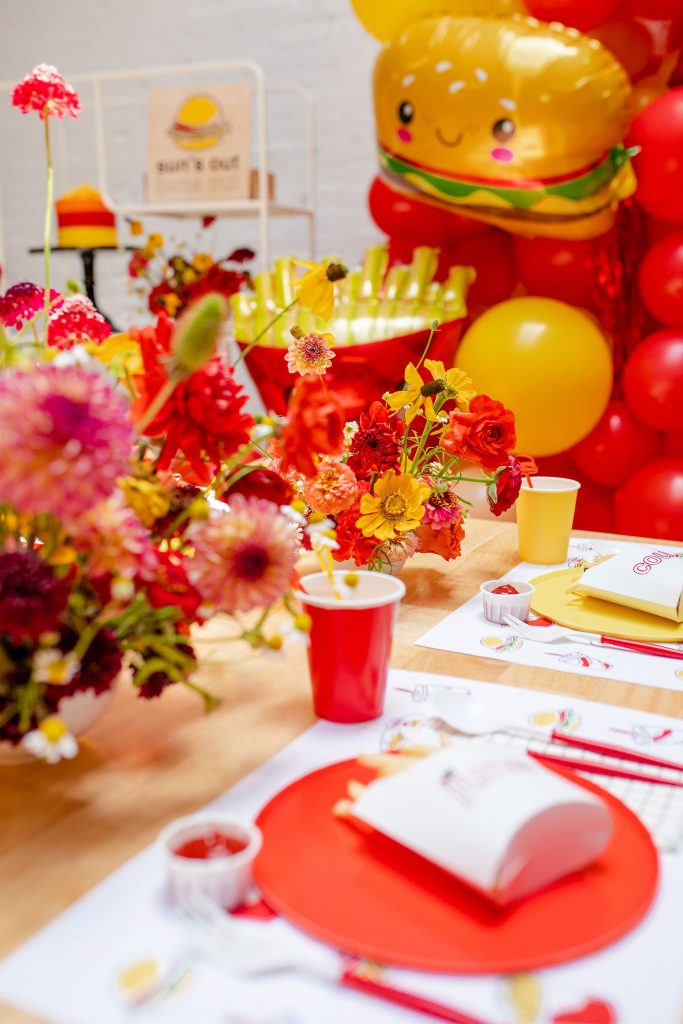 I'm lovin' it! Pun intended!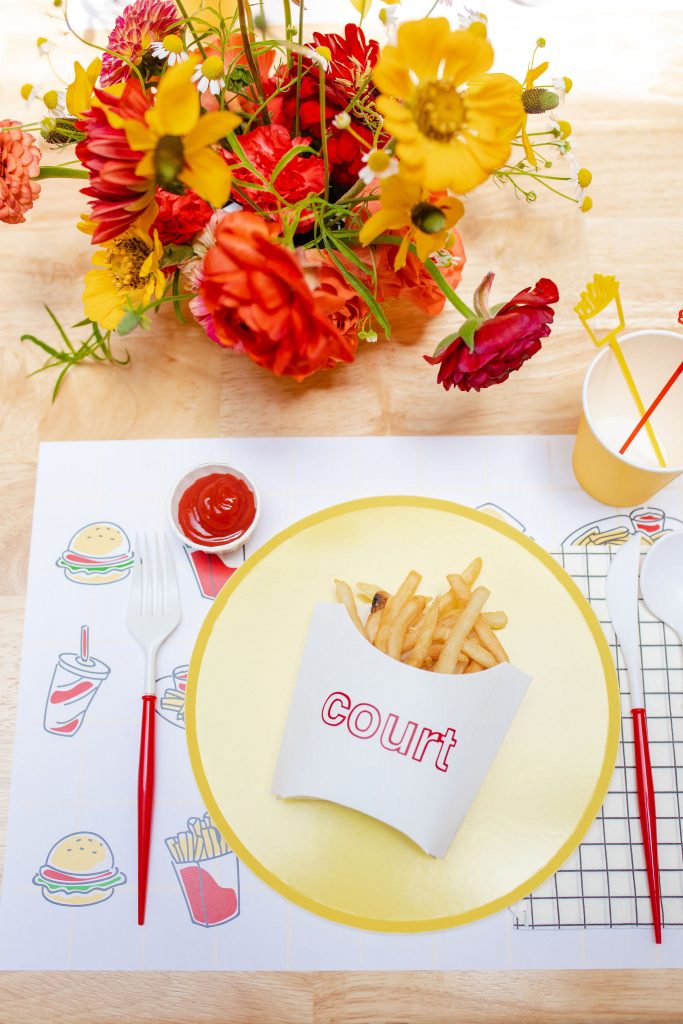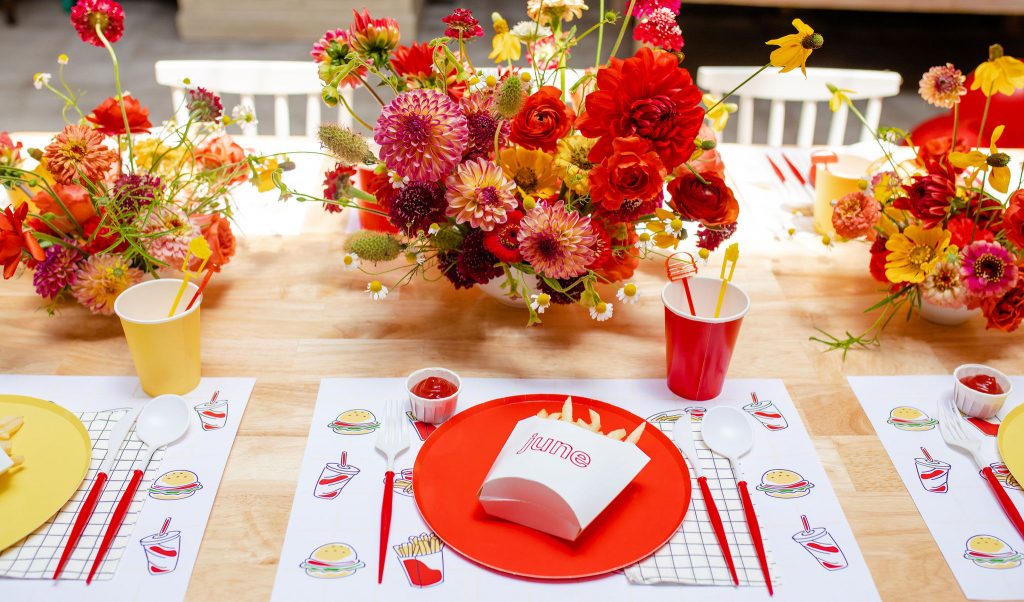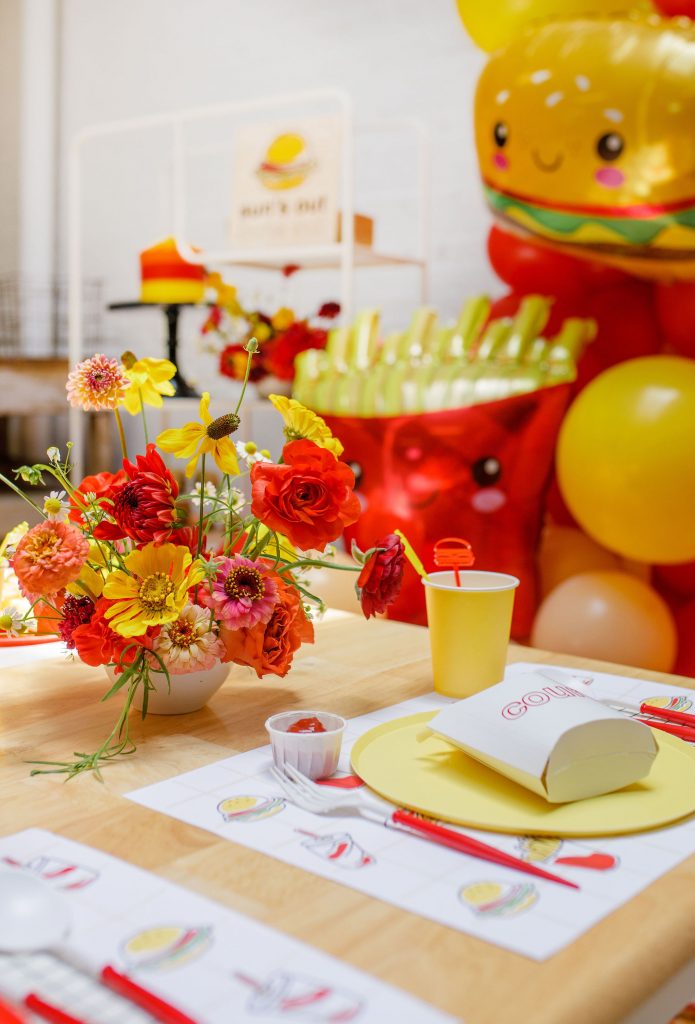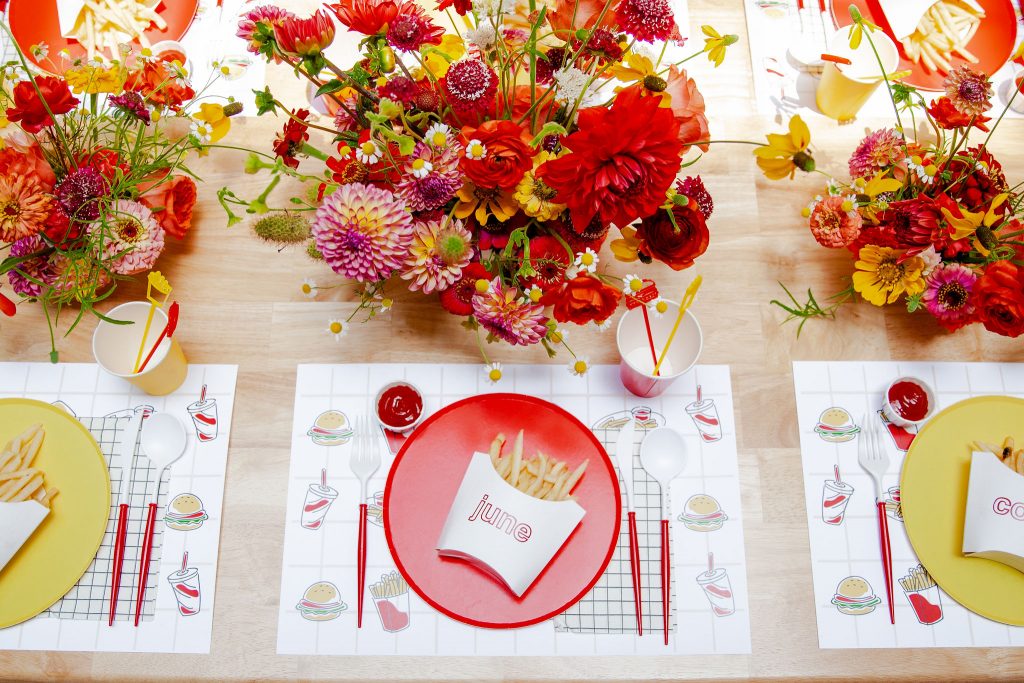 What do you think of this treat yo' self party?! My kids would love it – well, they did! They were in this shoot!! Haha, they had the time of their lives at this one!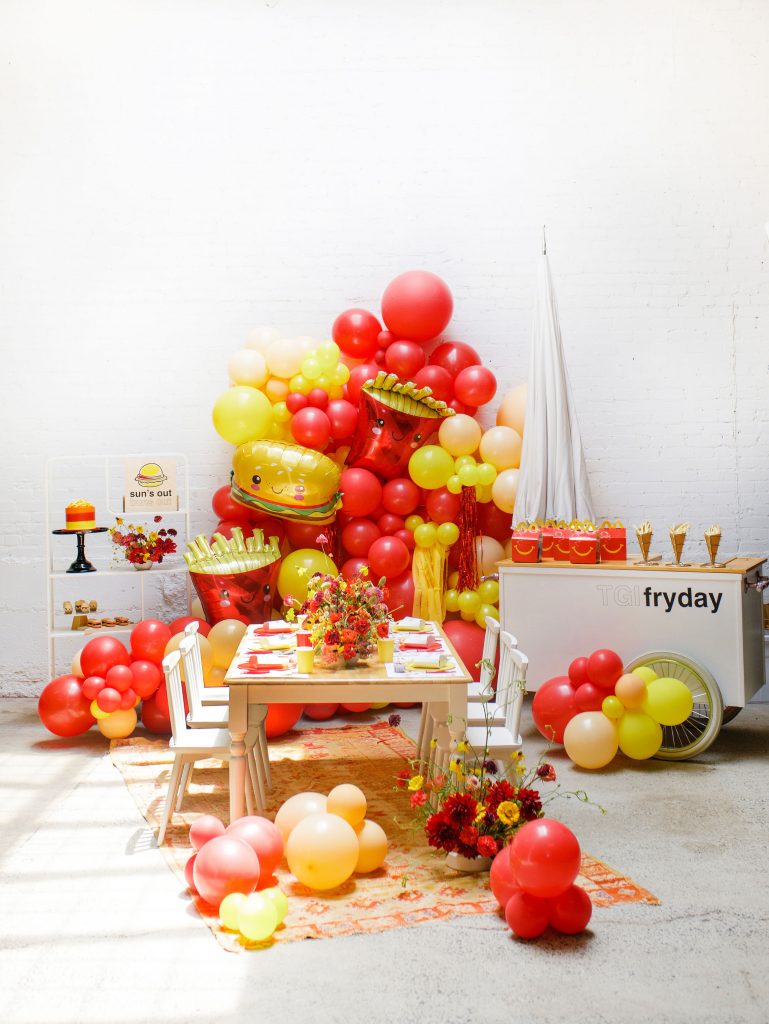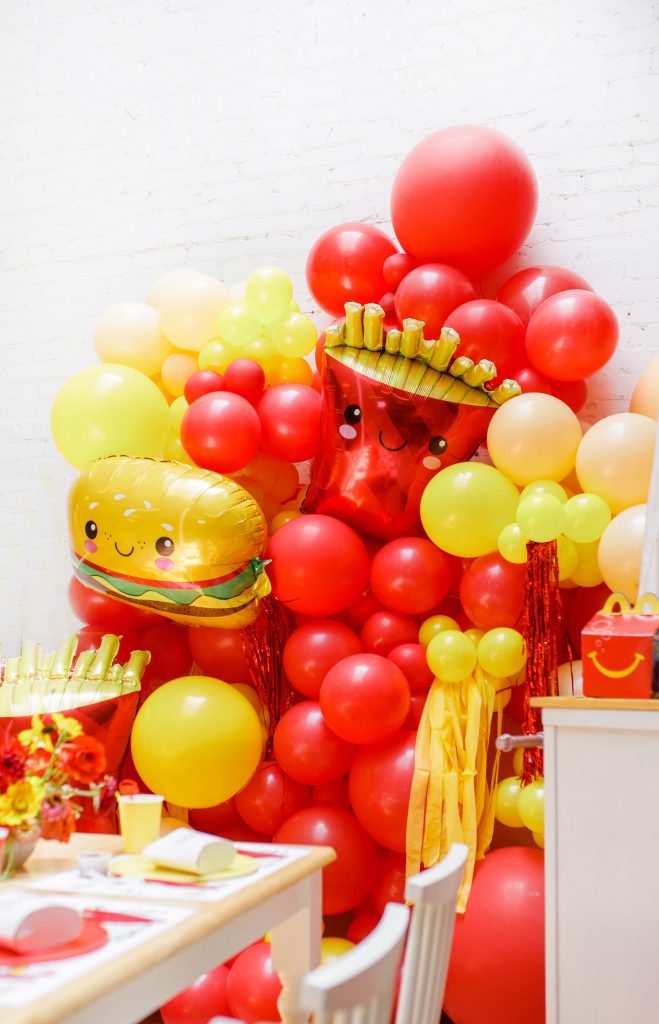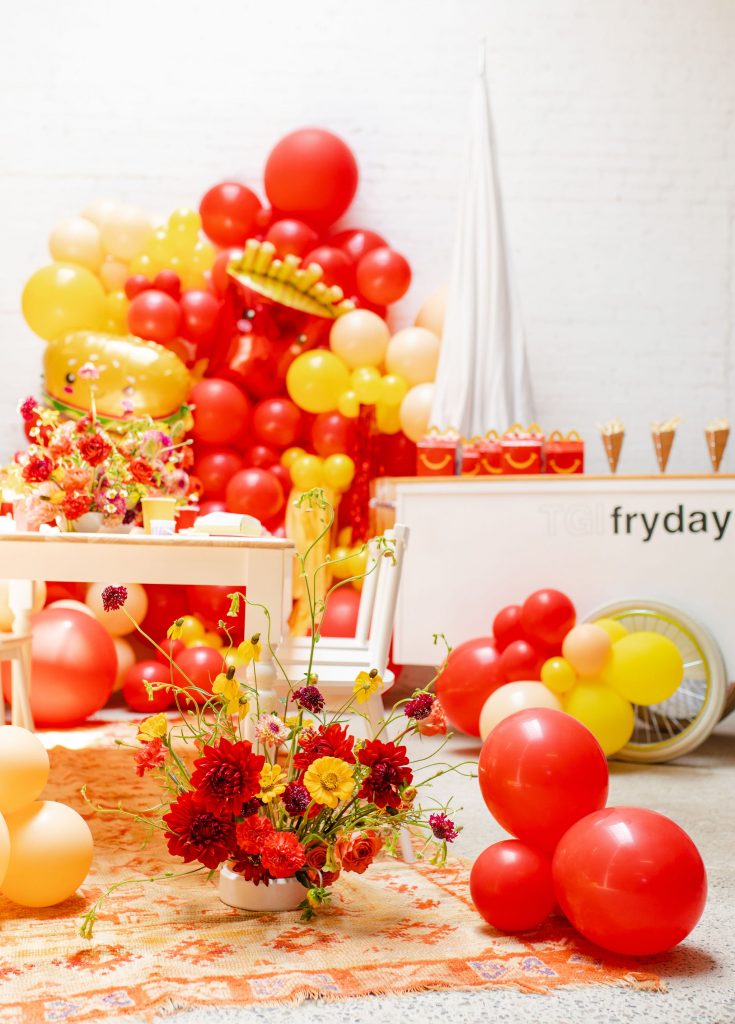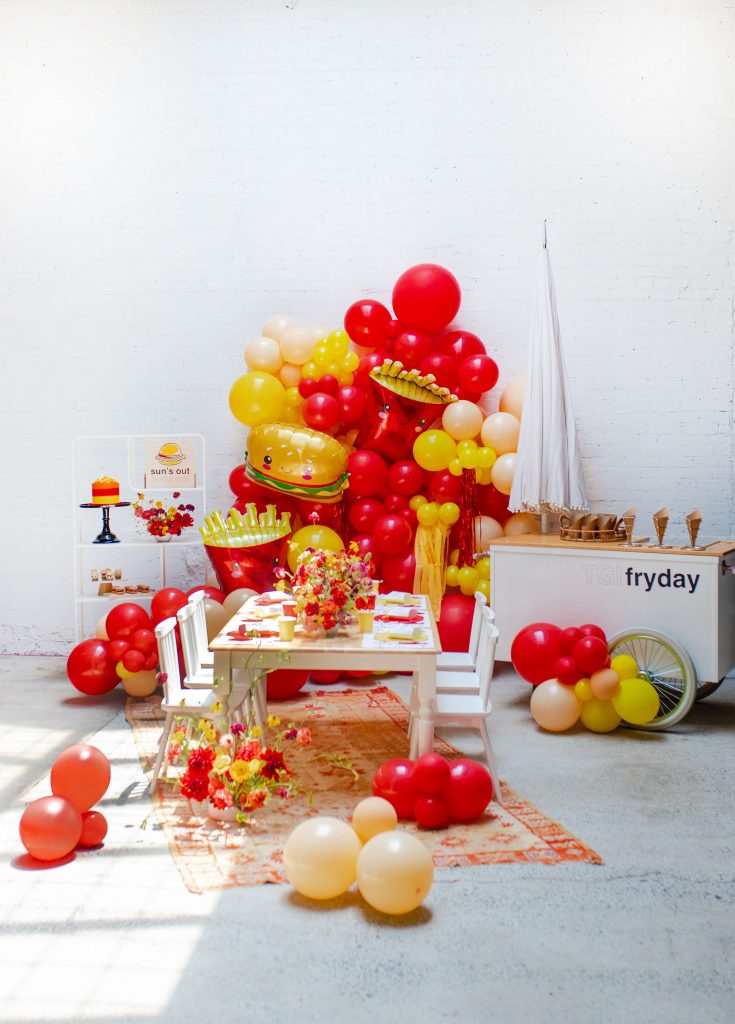 How cute are our friends The Jolly Sheep's adorable French fry cart?! Yes! They do French fries now!!! Fresh French fries at a party are a MUST!! We added the cute vinyl sticker because nothing is better than TGIFryday!!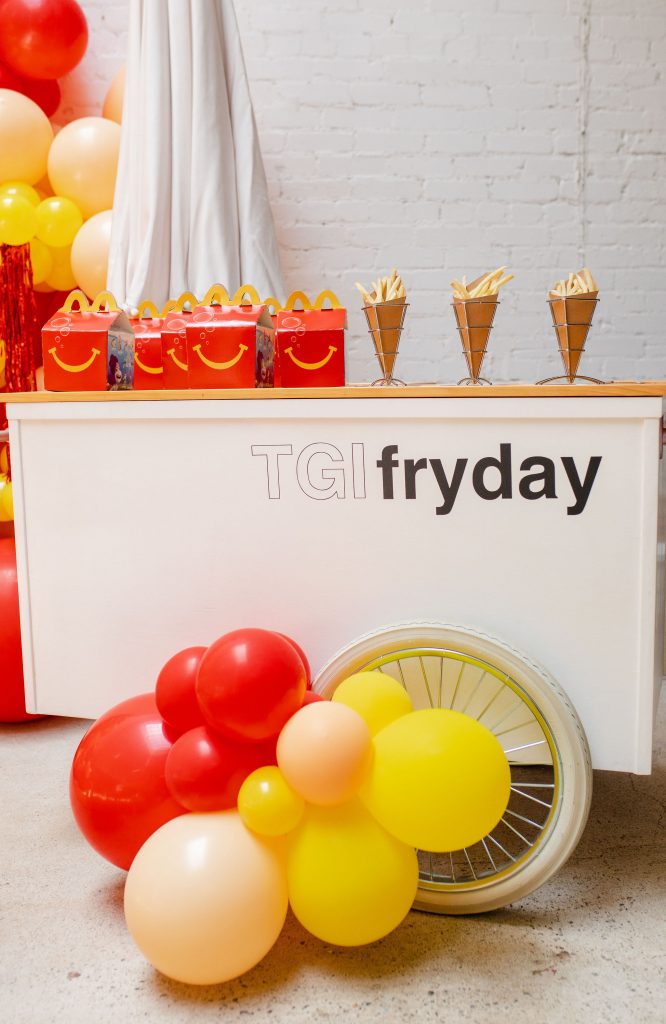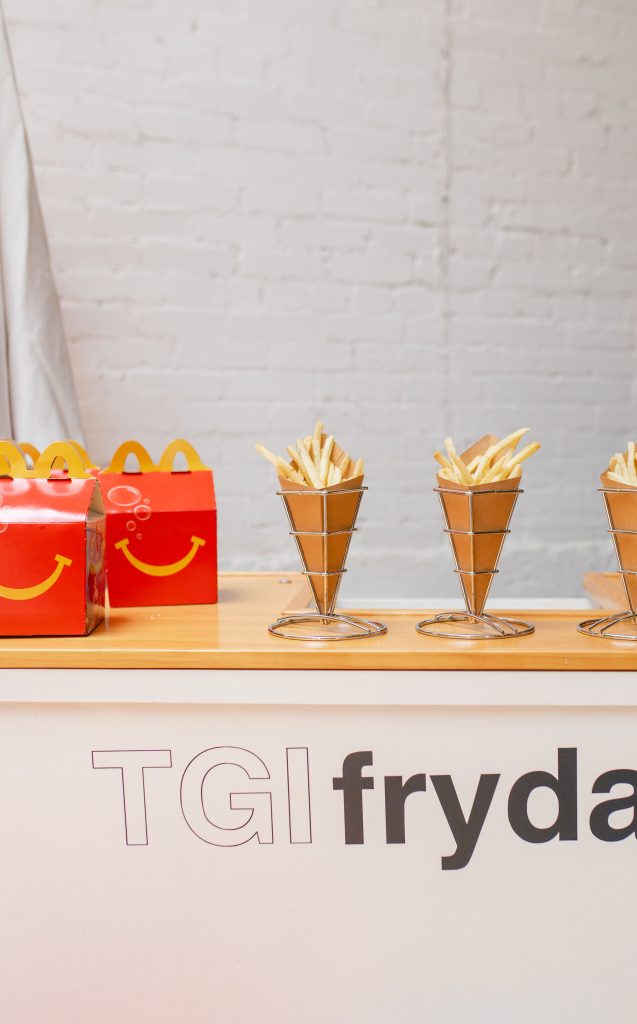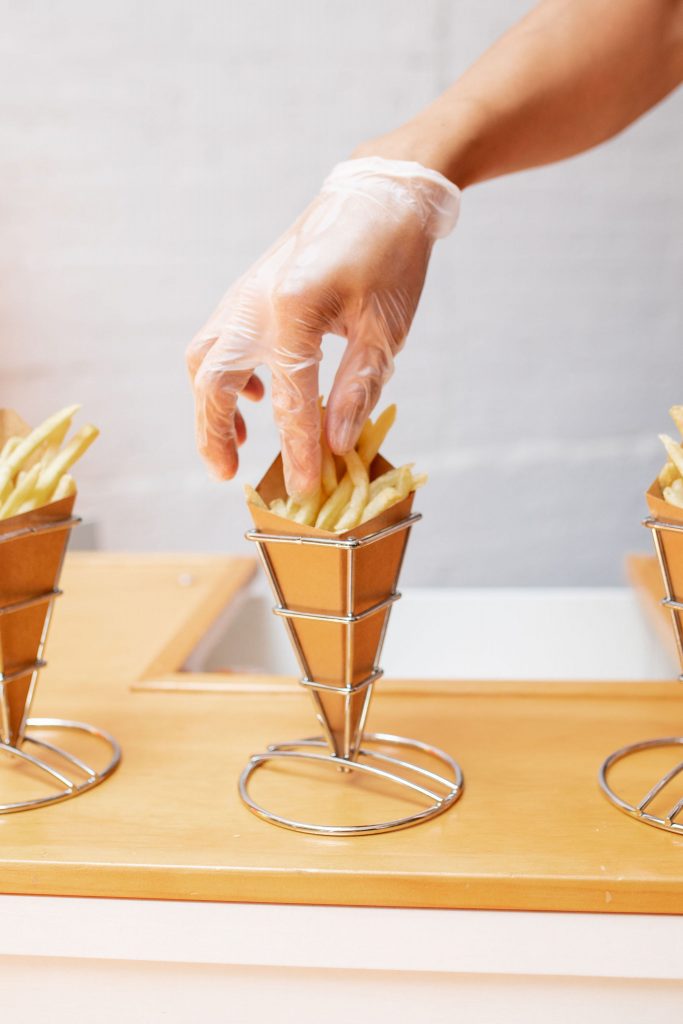 We also picked up some happy meals… Let's just say this – they would be a HIT at any party!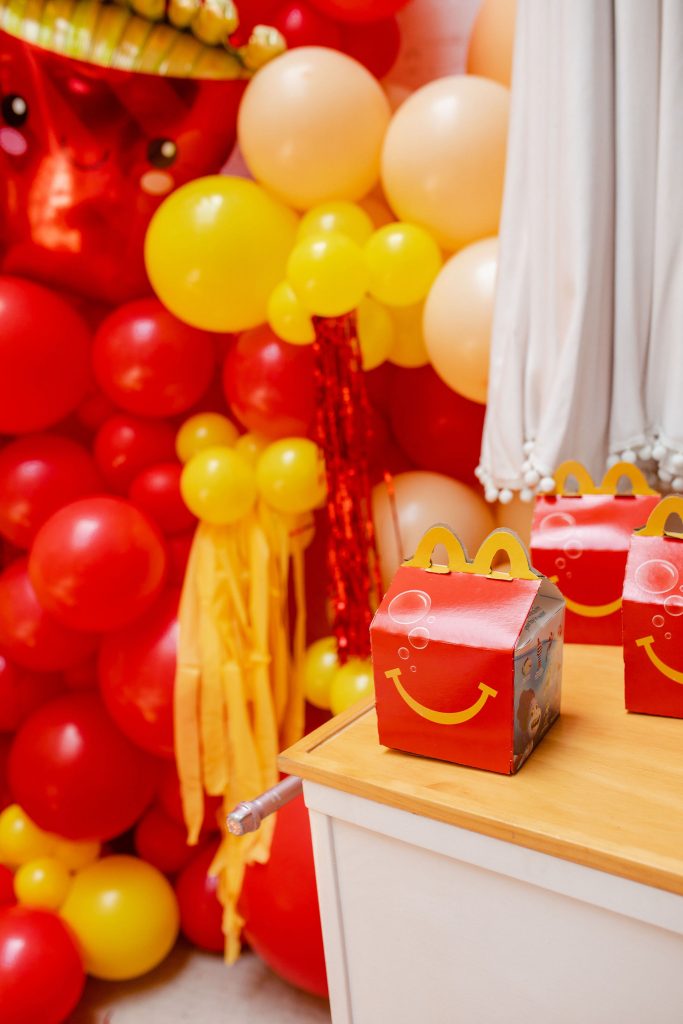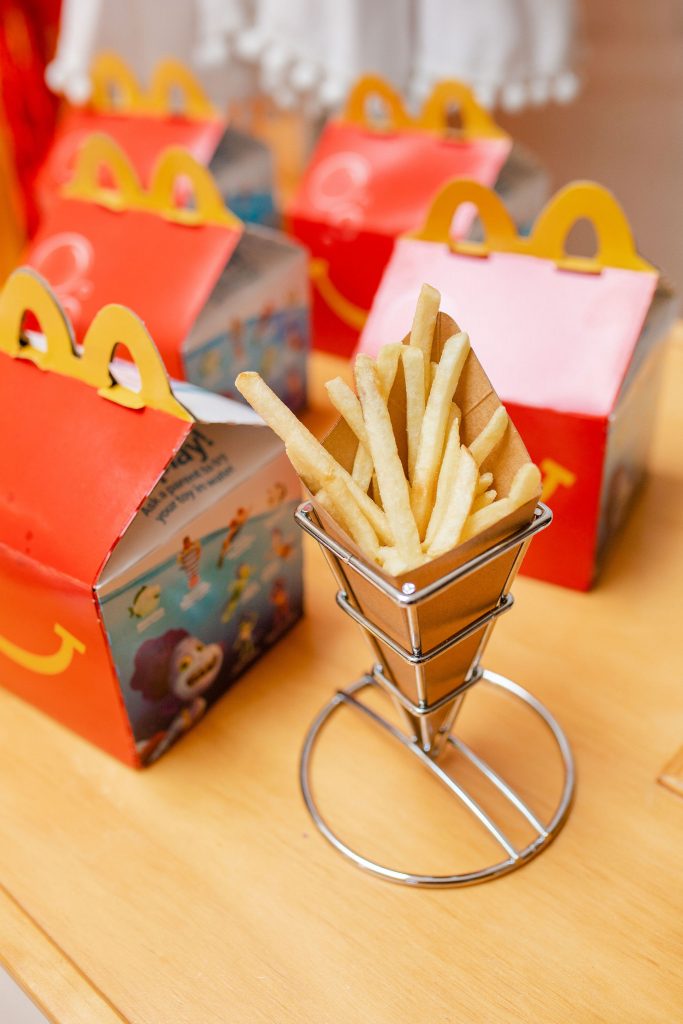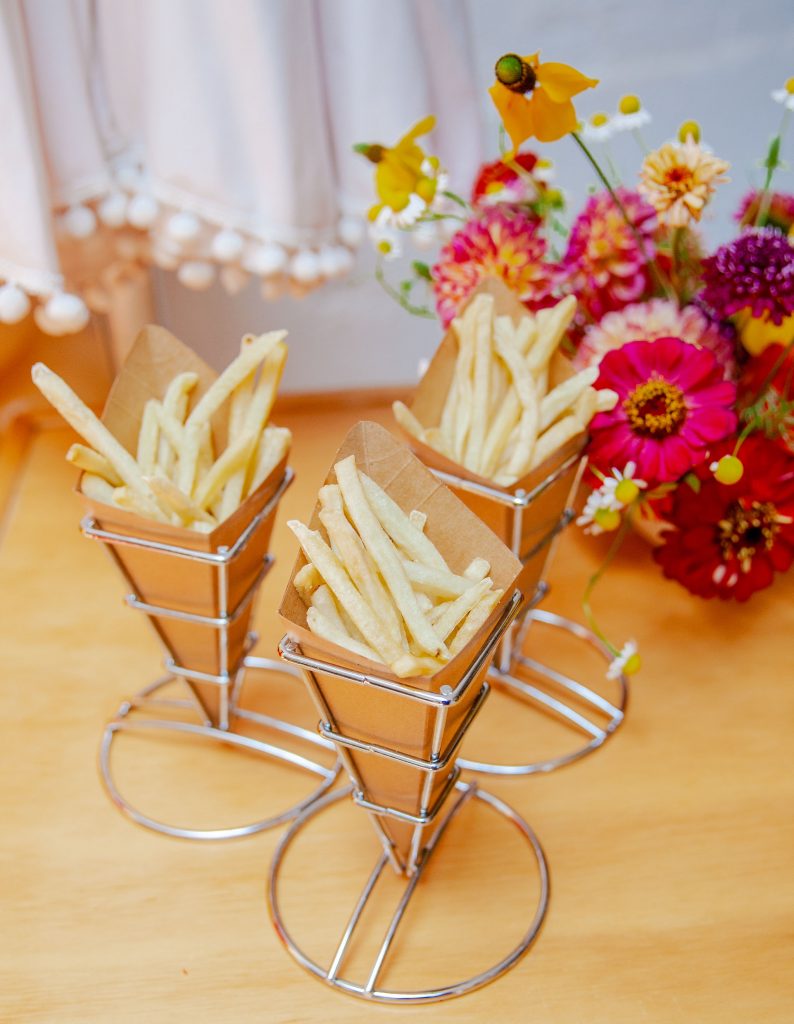 Onto dessert!! Yes, after all that indulging, you've gotta do some more! Our friends at Sweet and Saucy Shop did it again with the most amazing detailed desserts! There was a french fry cake, McDonald's cupcakes, and the cutest burger macarons! Little Macs, if you will! All set on the perfect modern shelf from Sweet Salvage Rentals with gorgeous blooms from Not Just in Novels and the best sign from Poppy Jack Shop.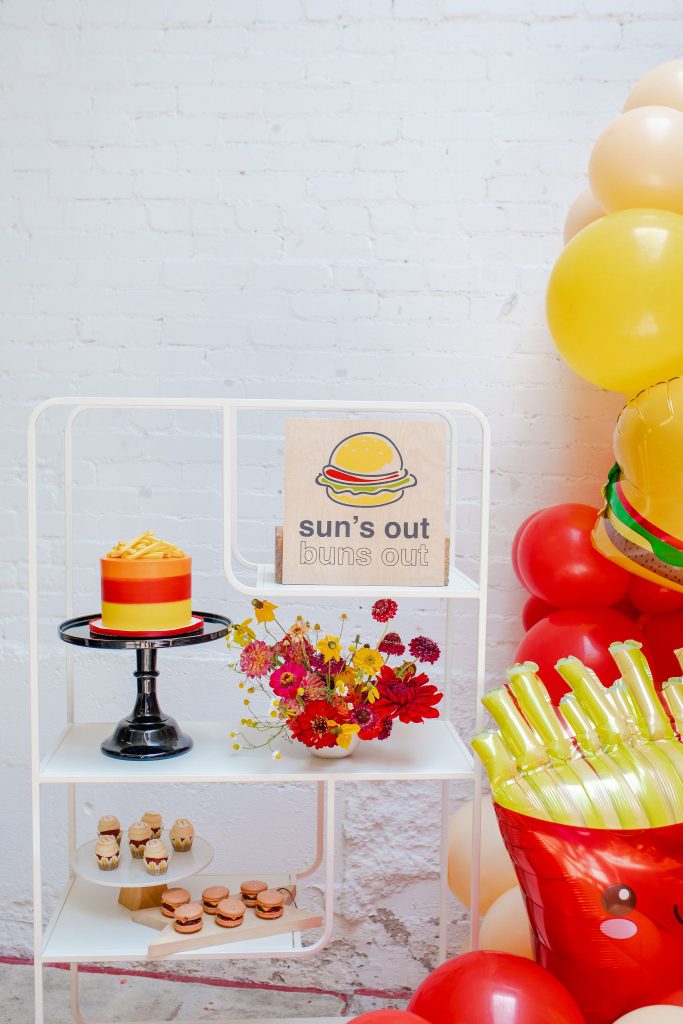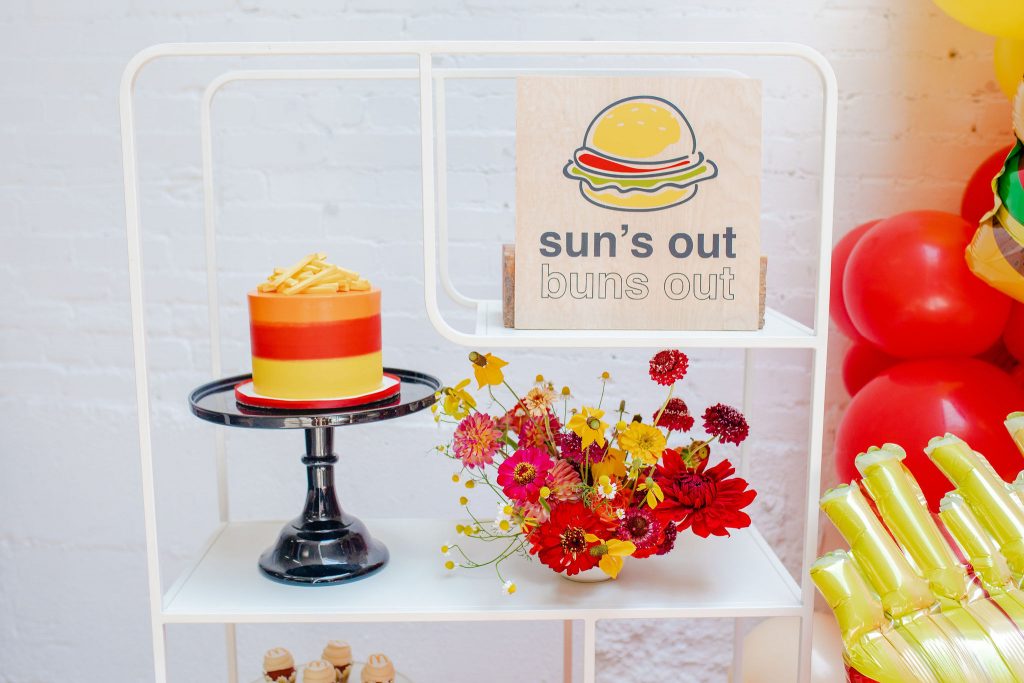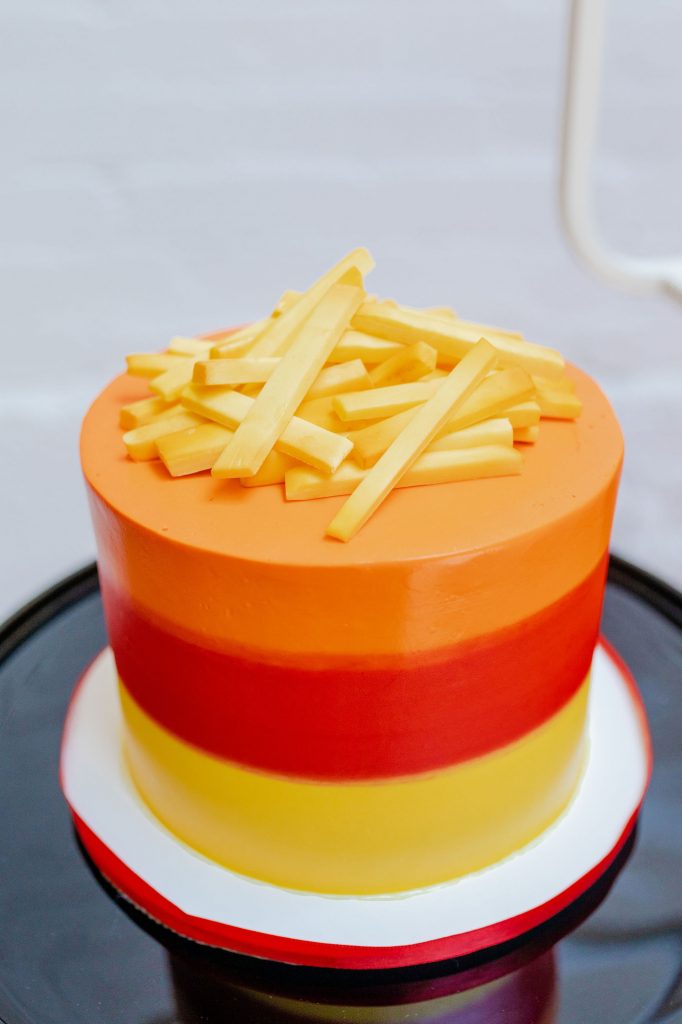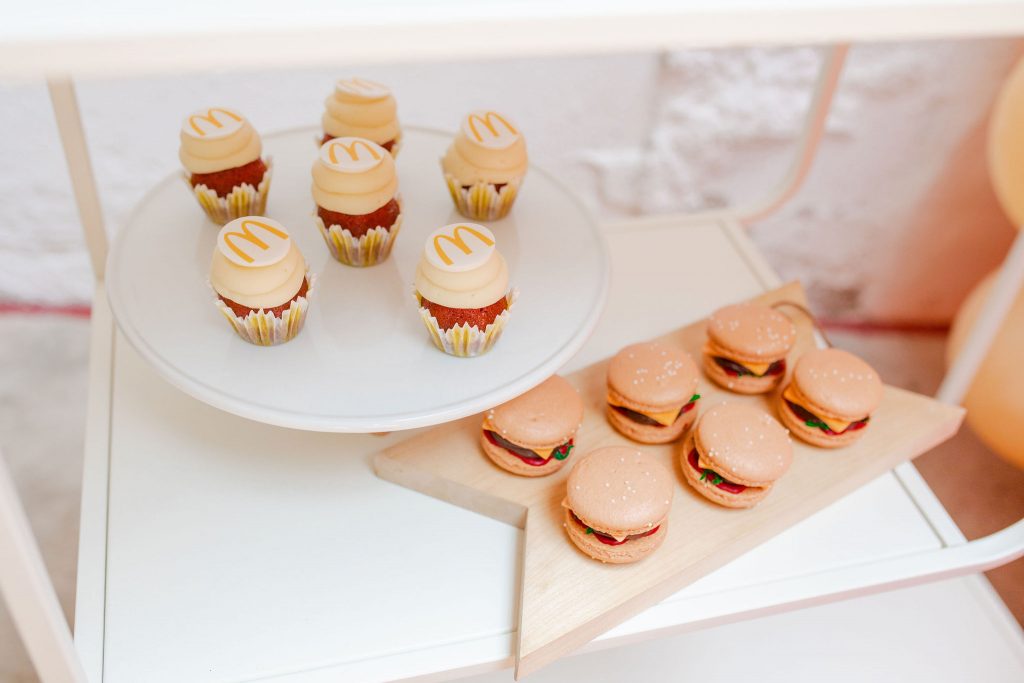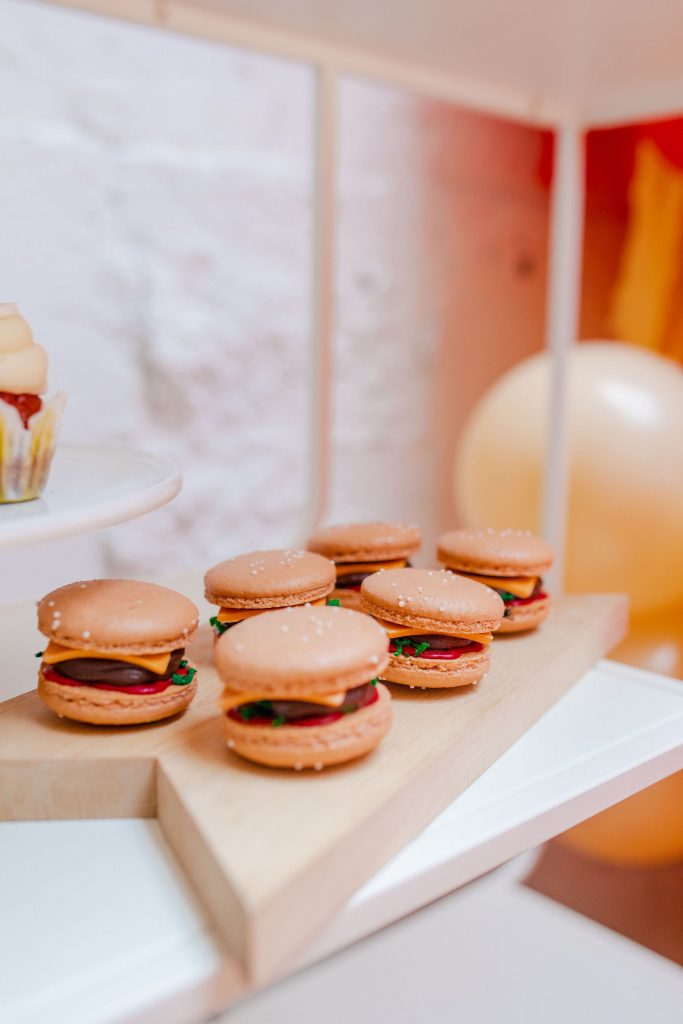 Theirs our little cuties ready to dig in!!! It was hard to keep their little hands off the fries… Eventually, we just let them go for it!! They are all looking adorable in their Chaser Kid's tees!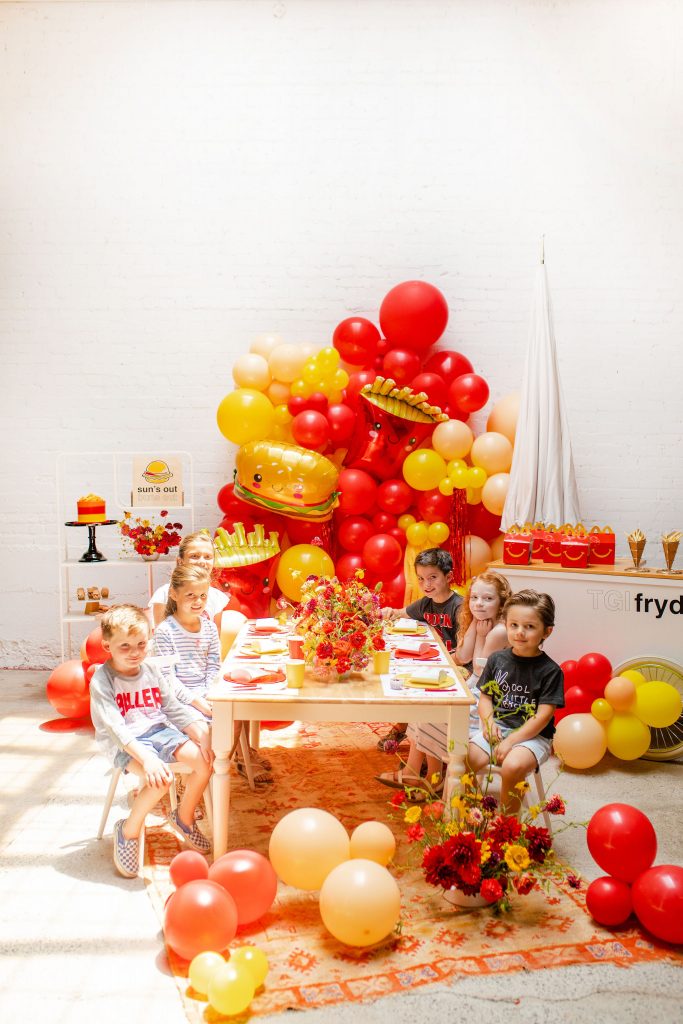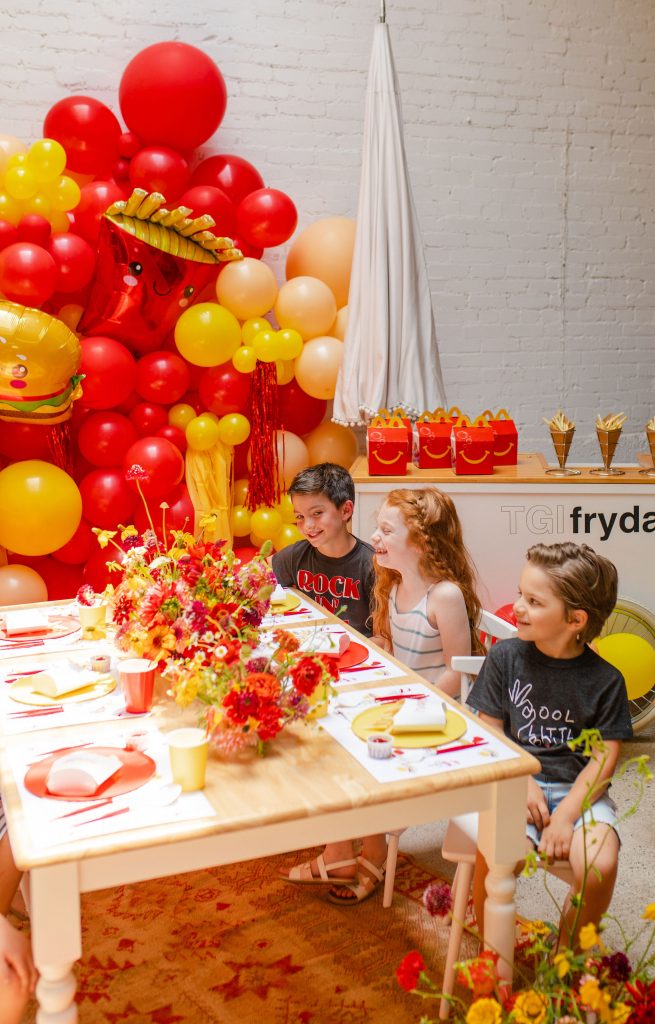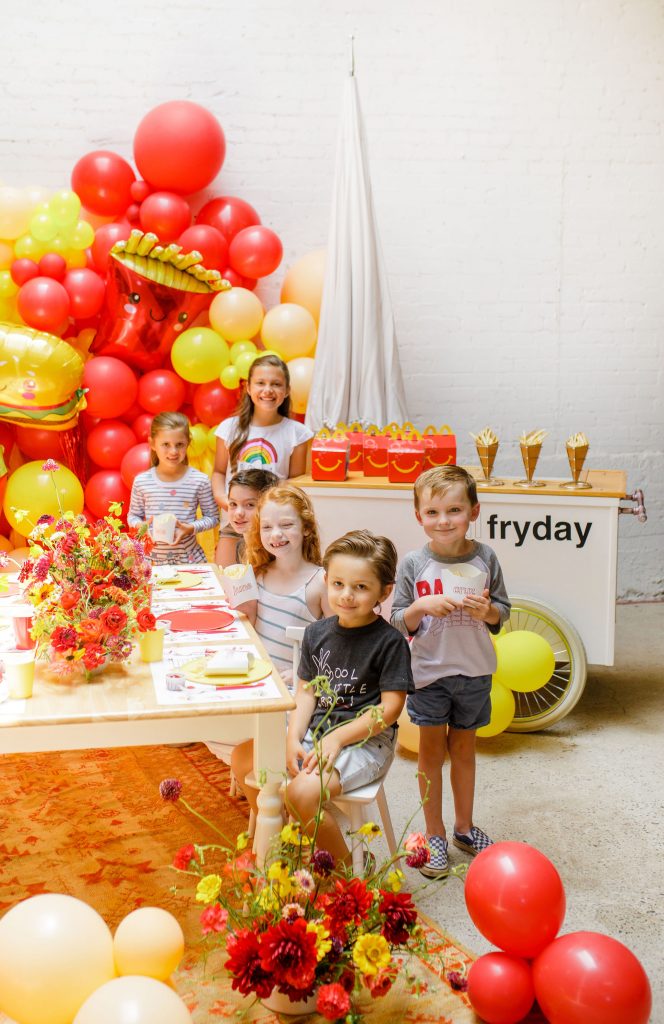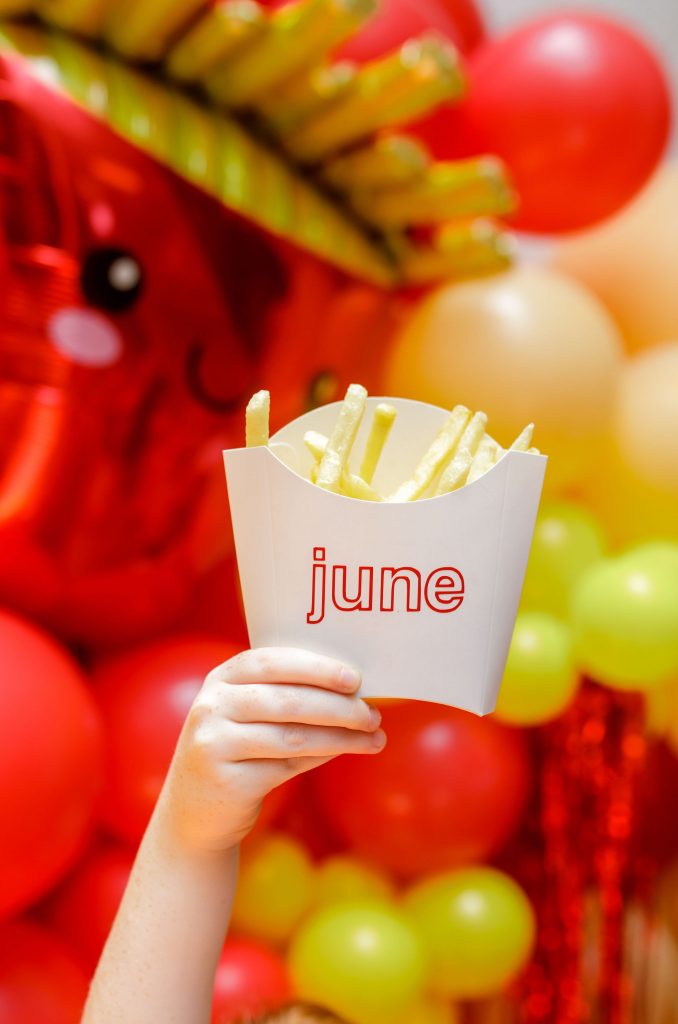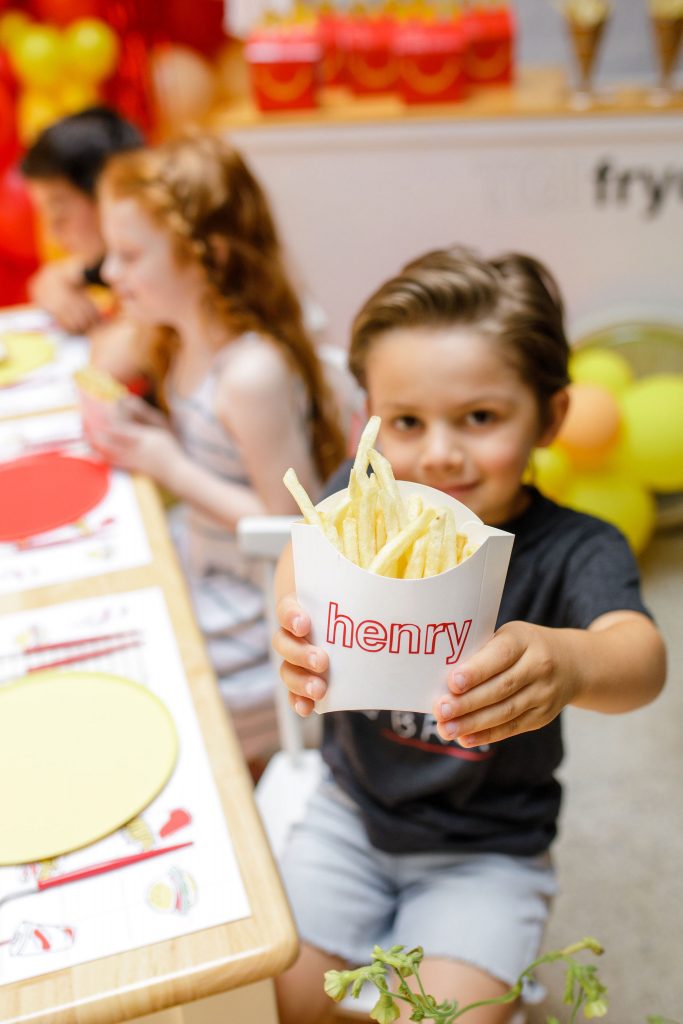 YUMMY!!!!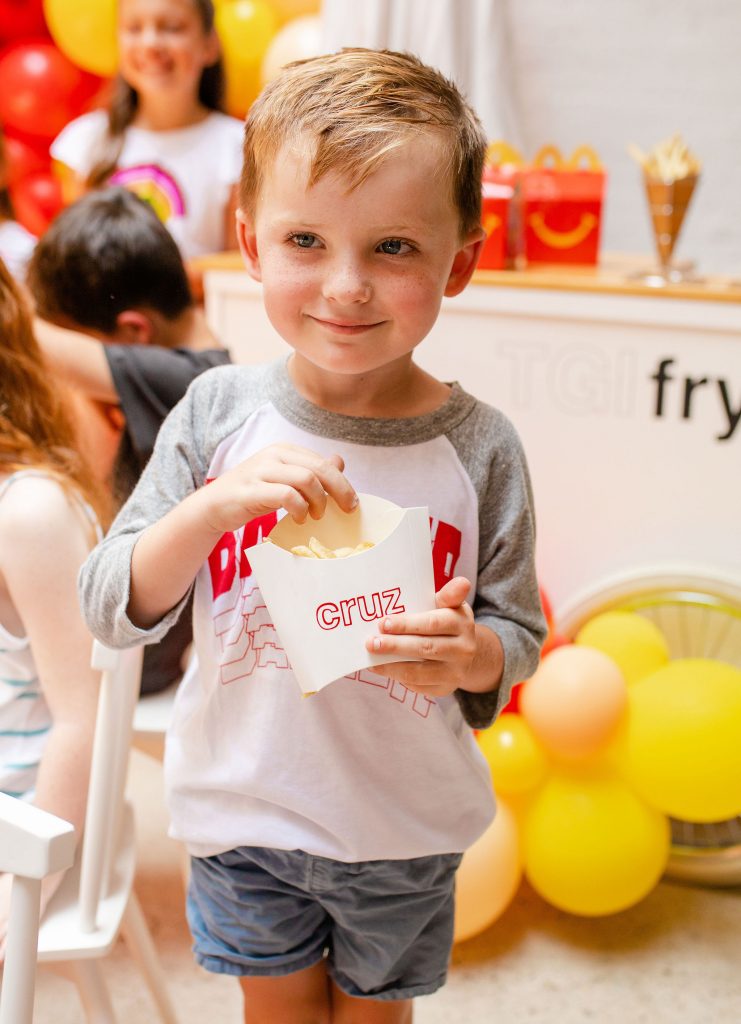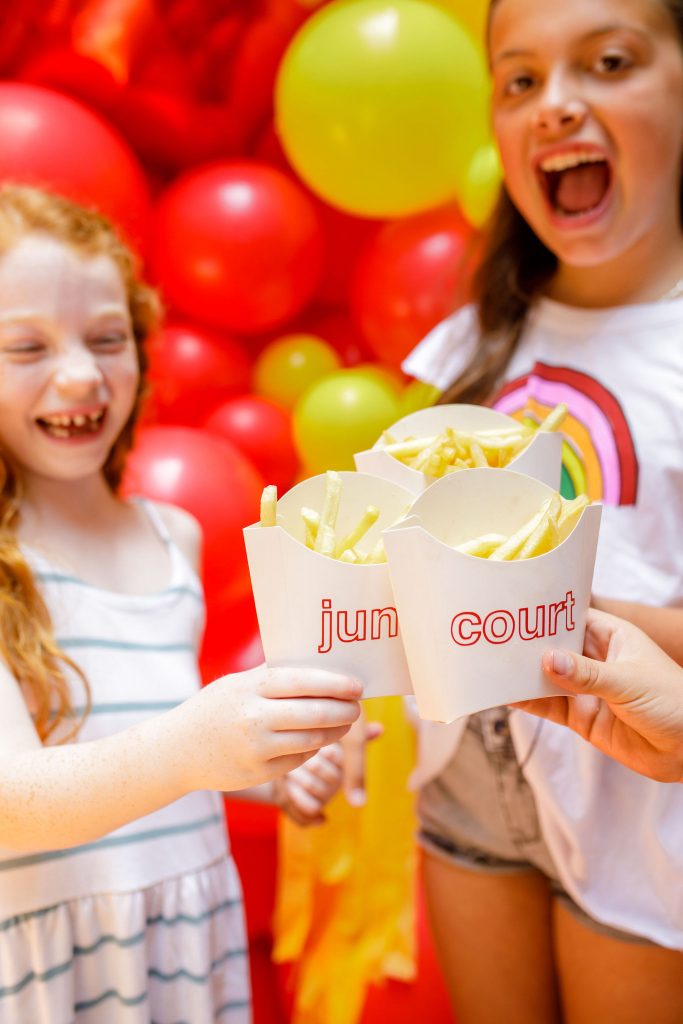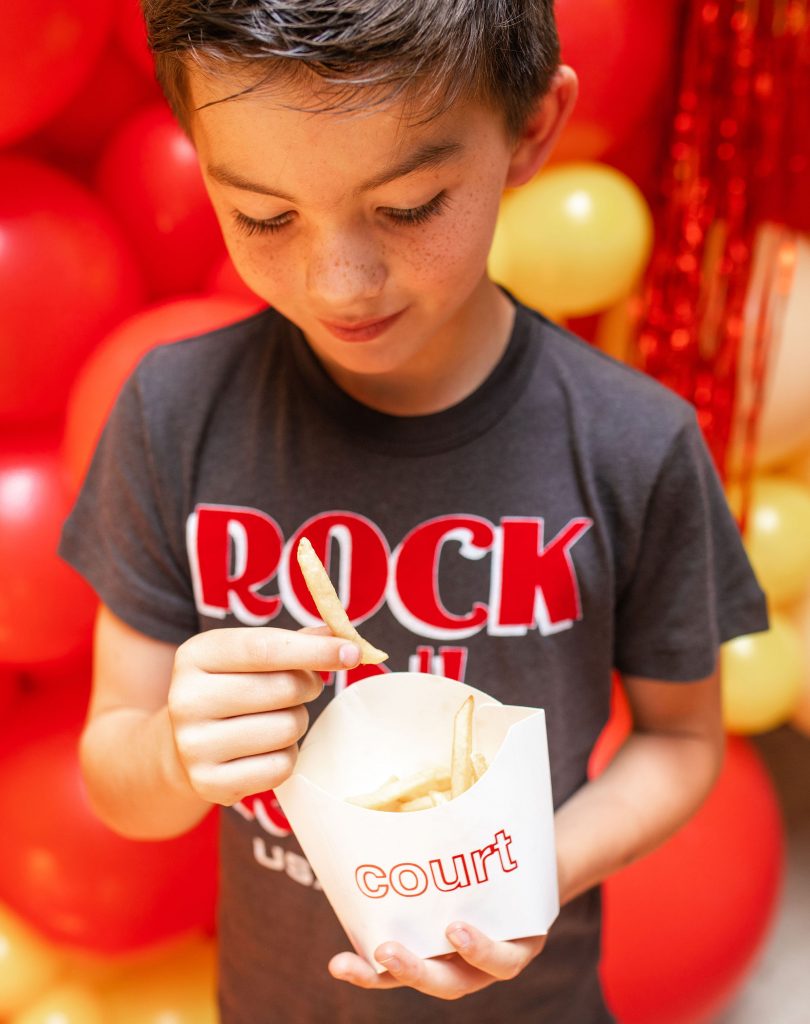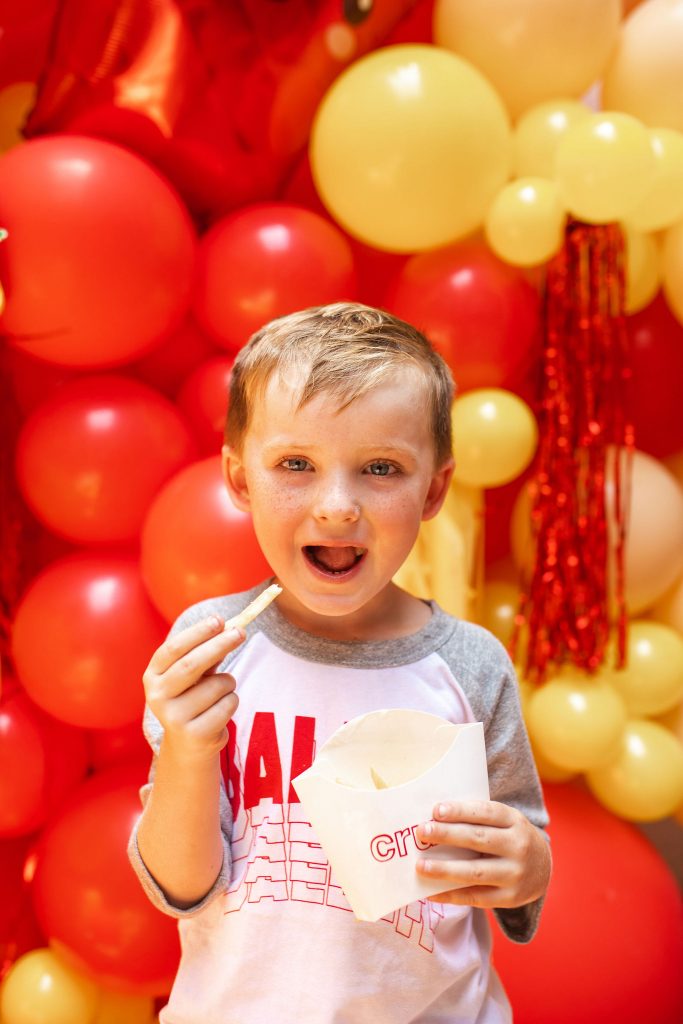 It's a party up in here!!!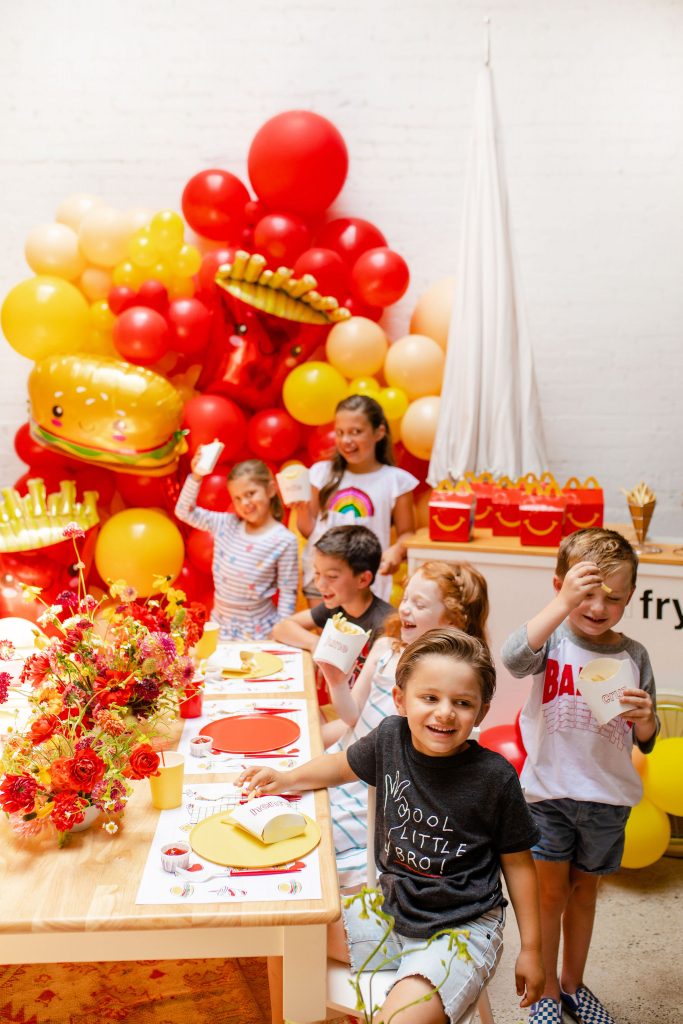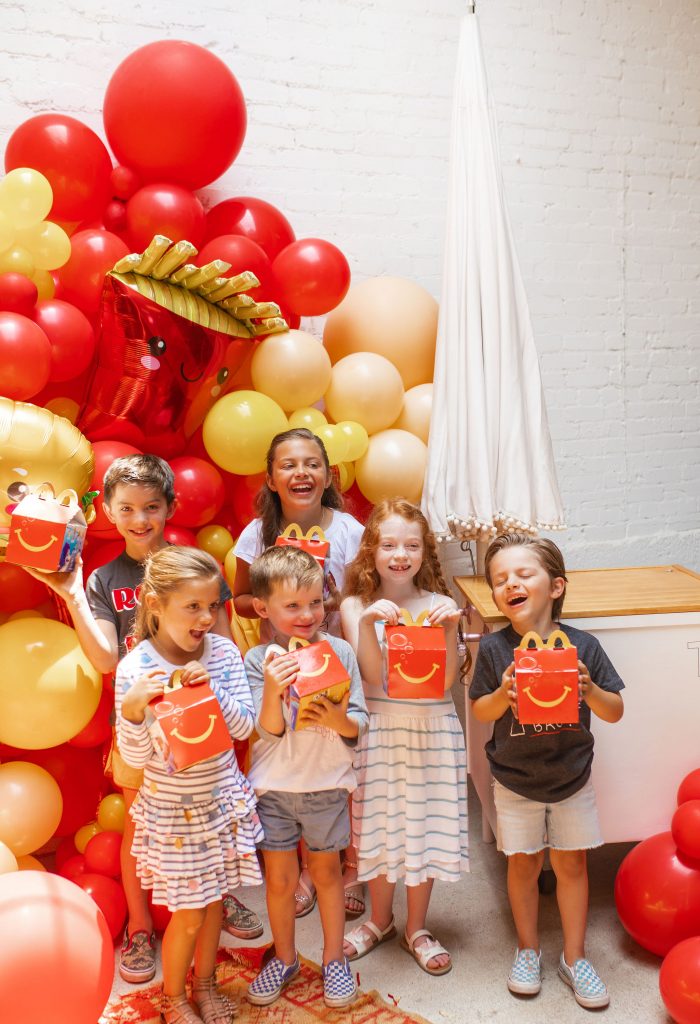 All smiles!!!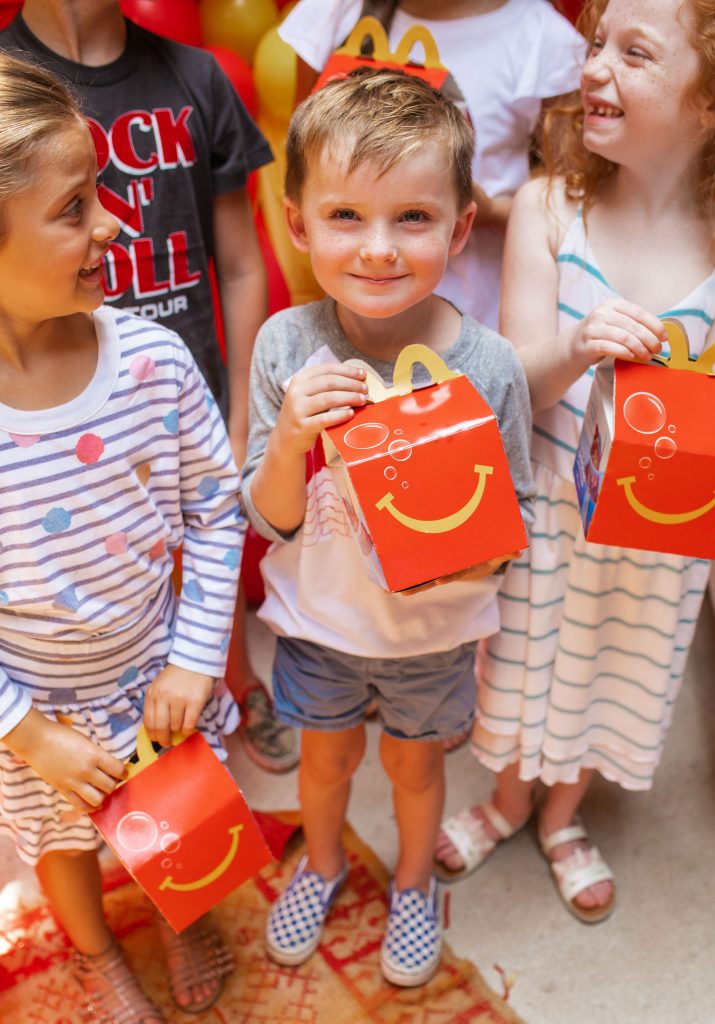 Eat up you lucky kiddos!!!!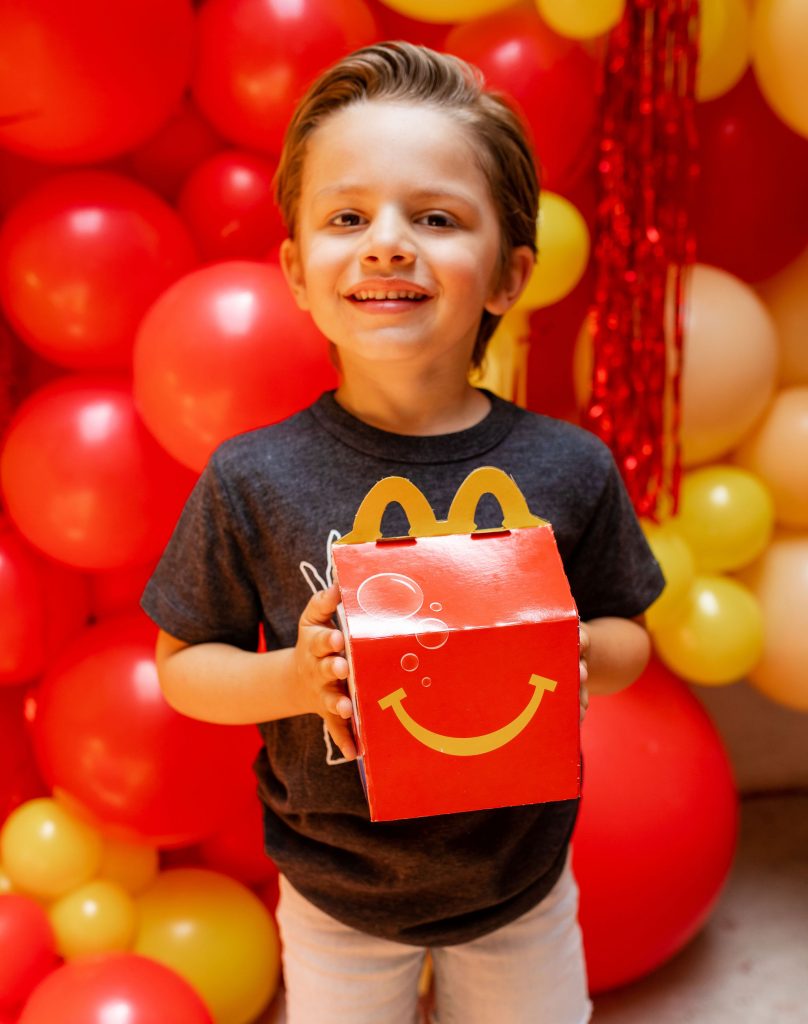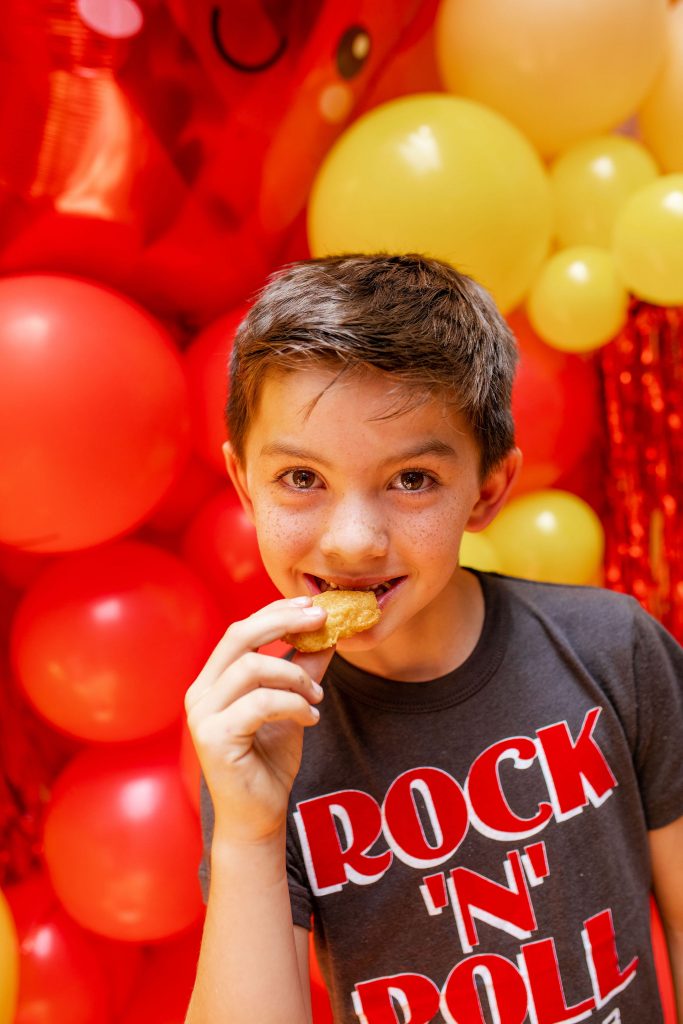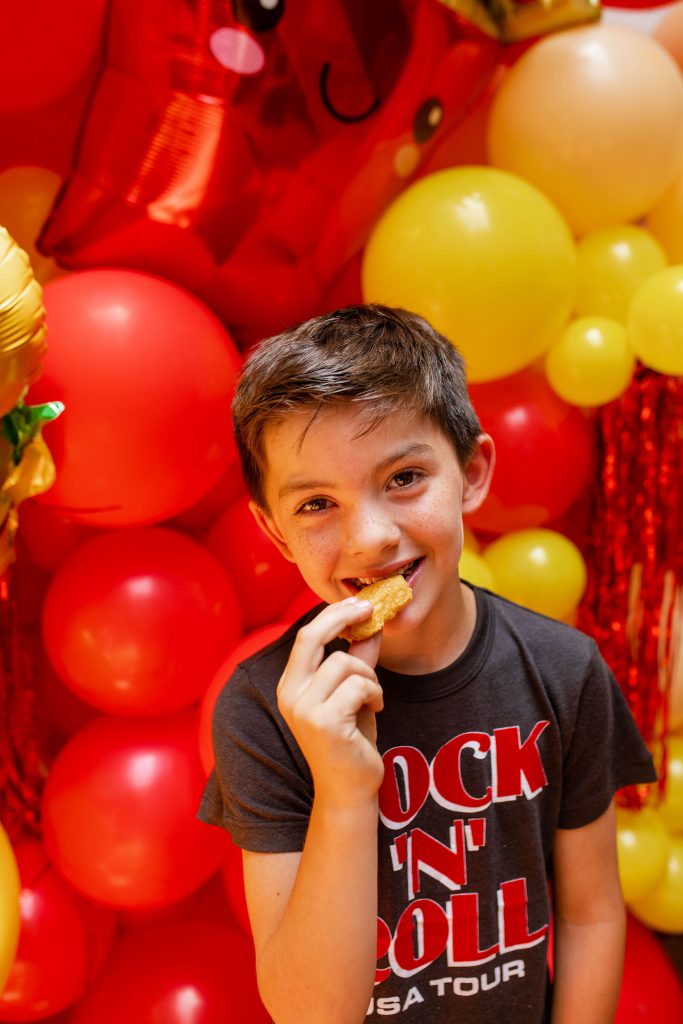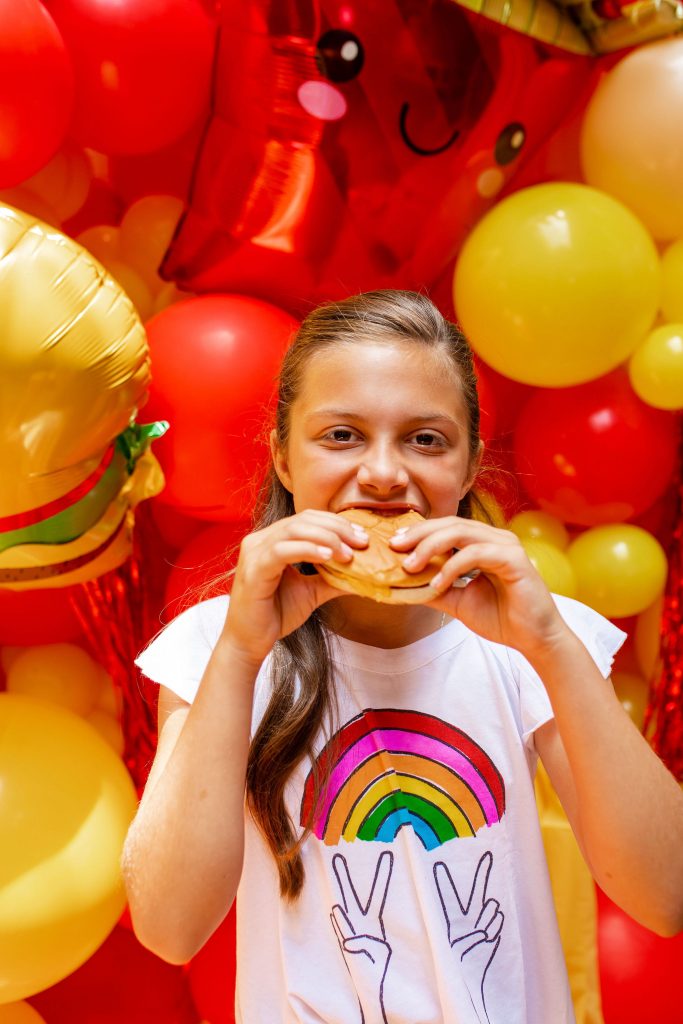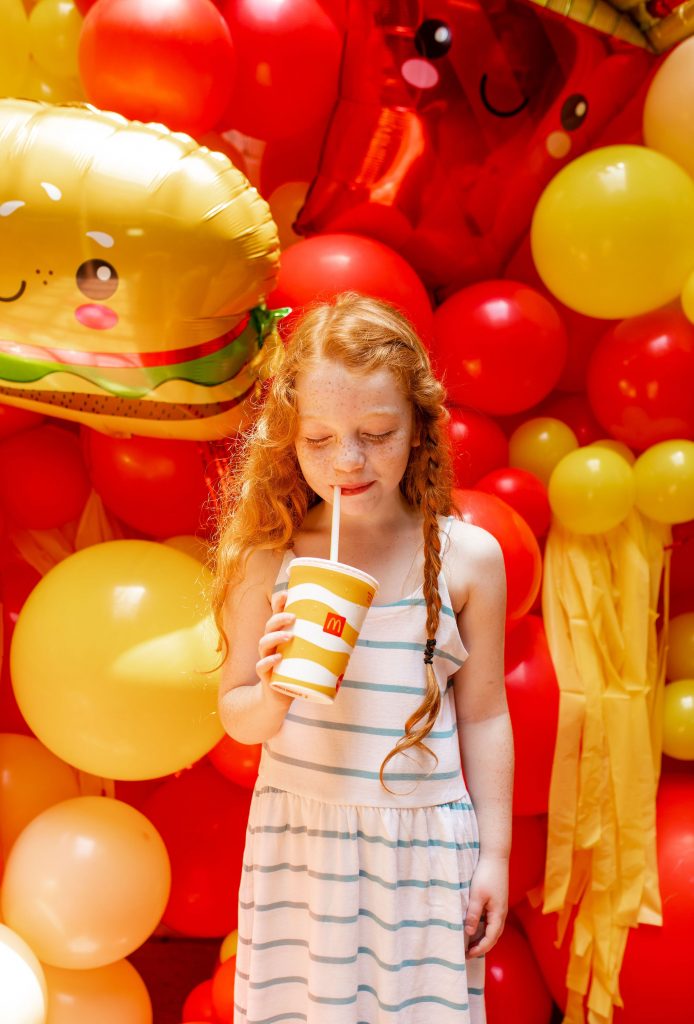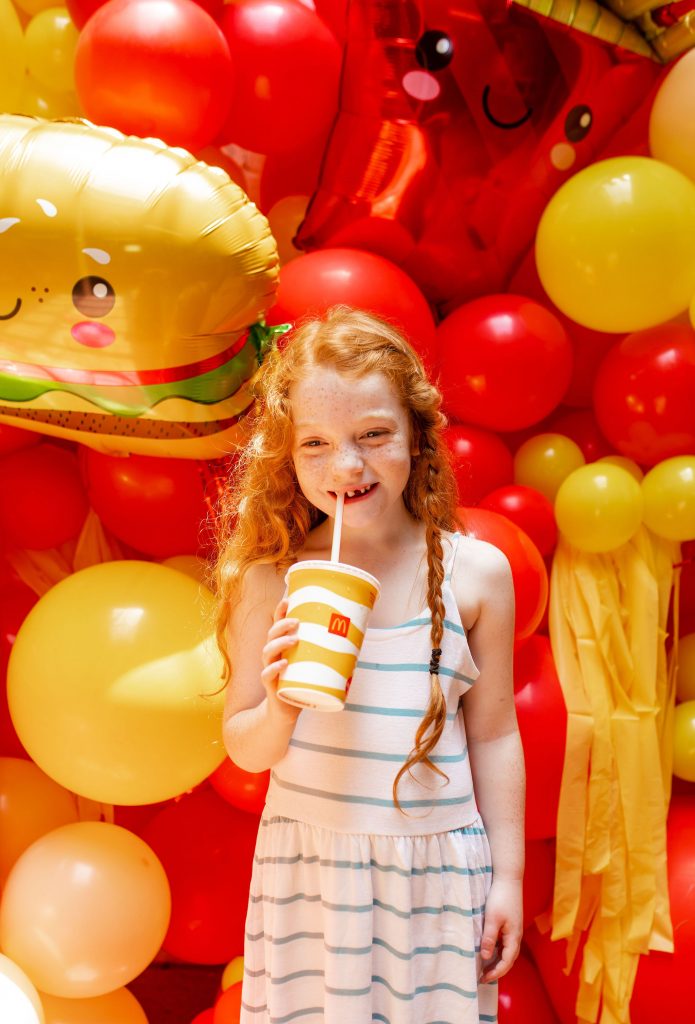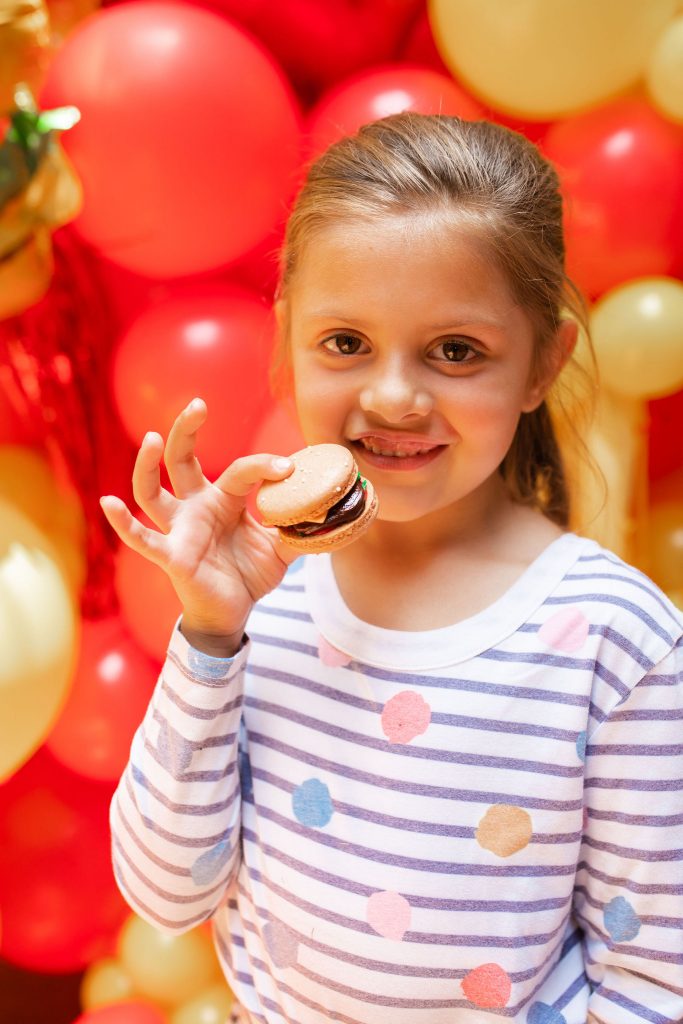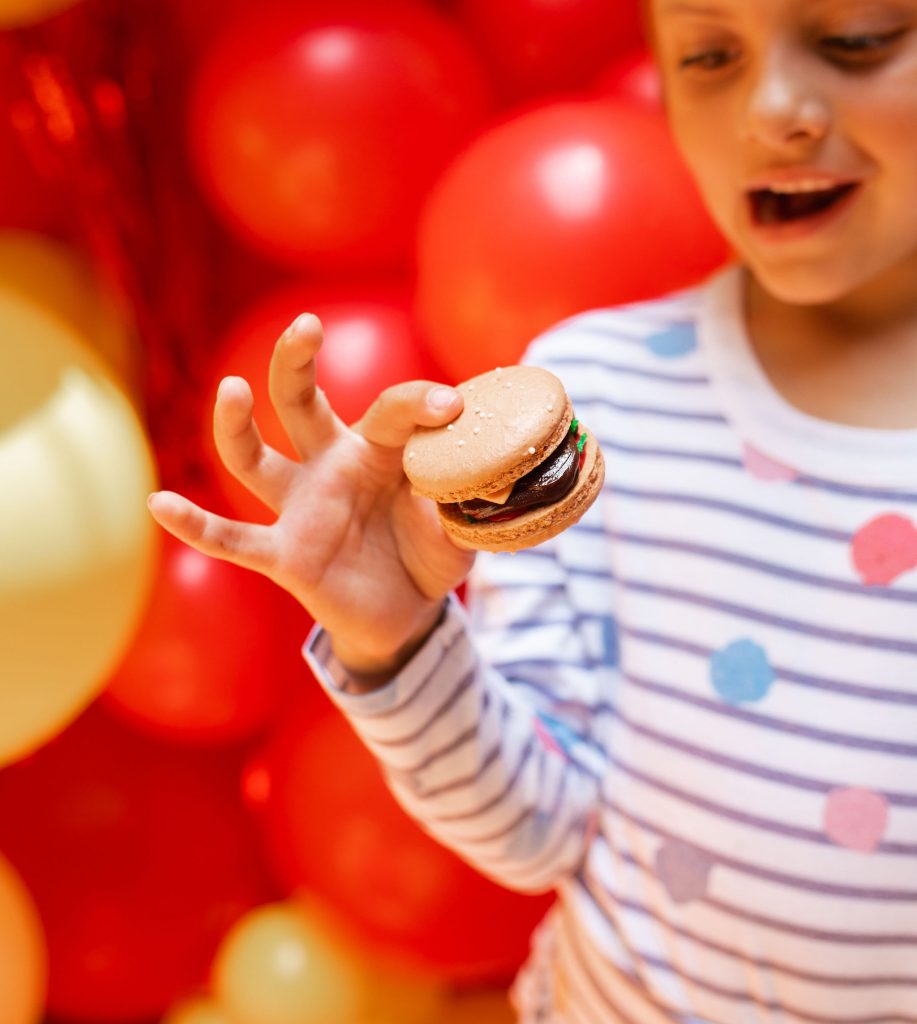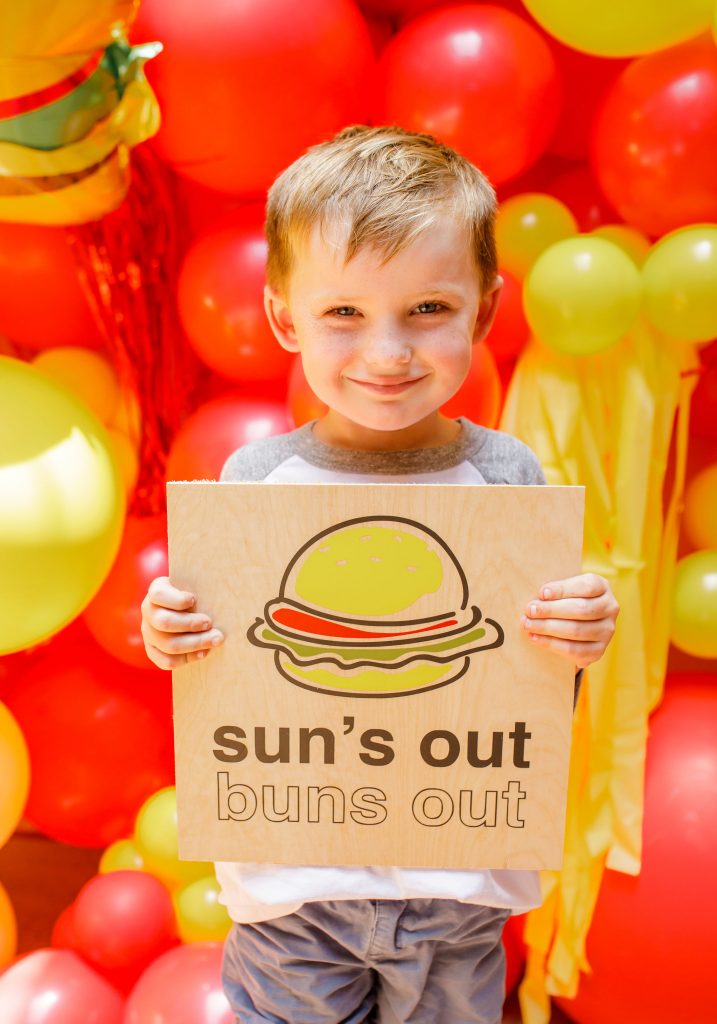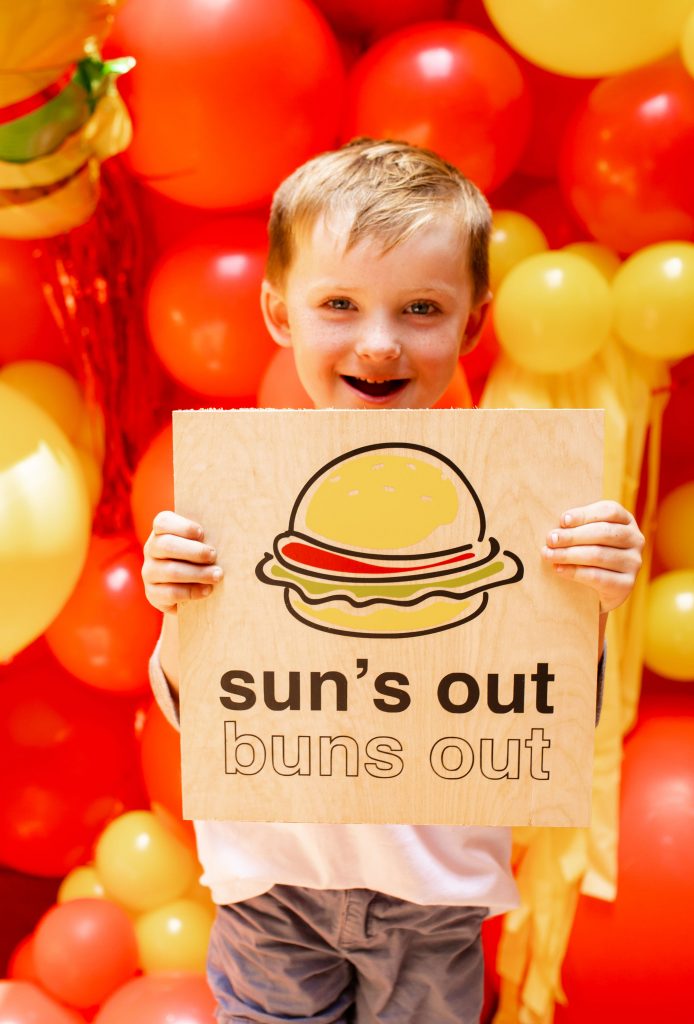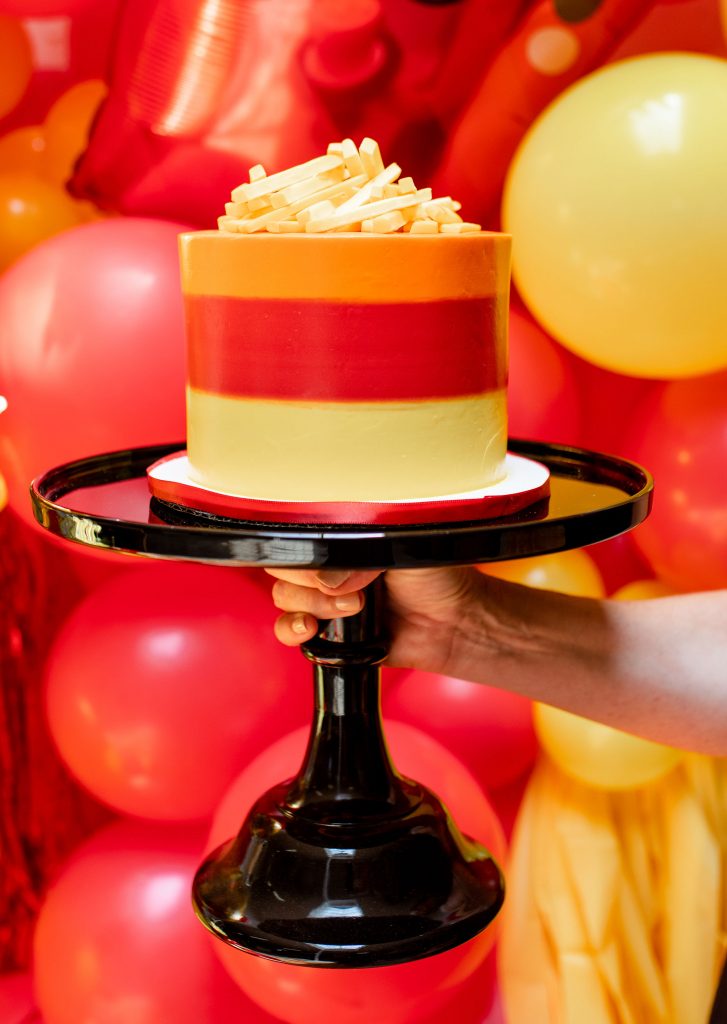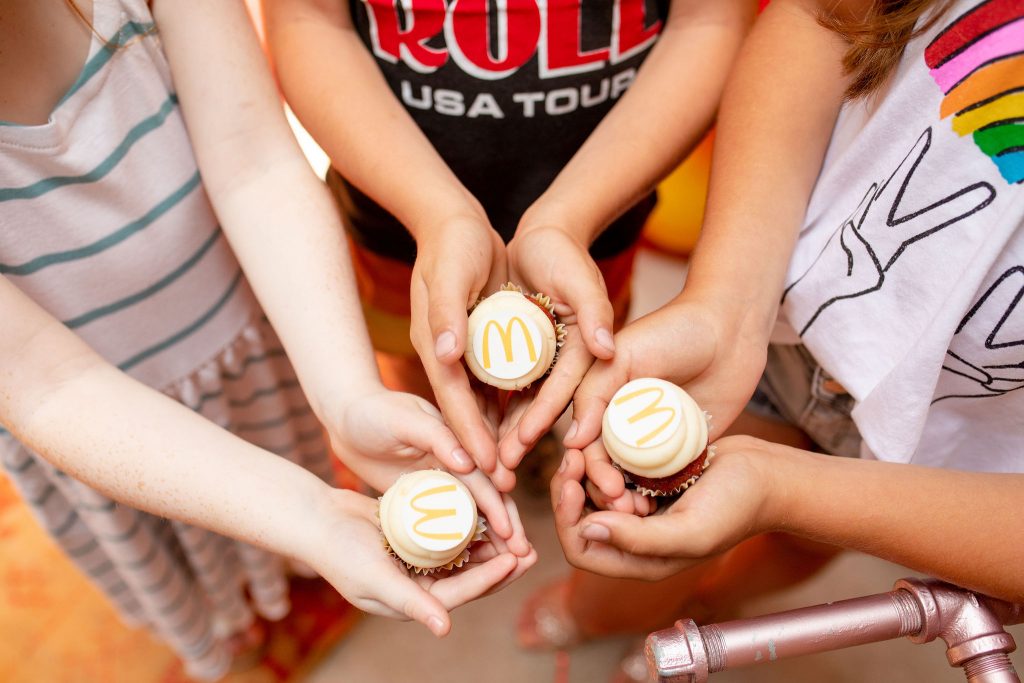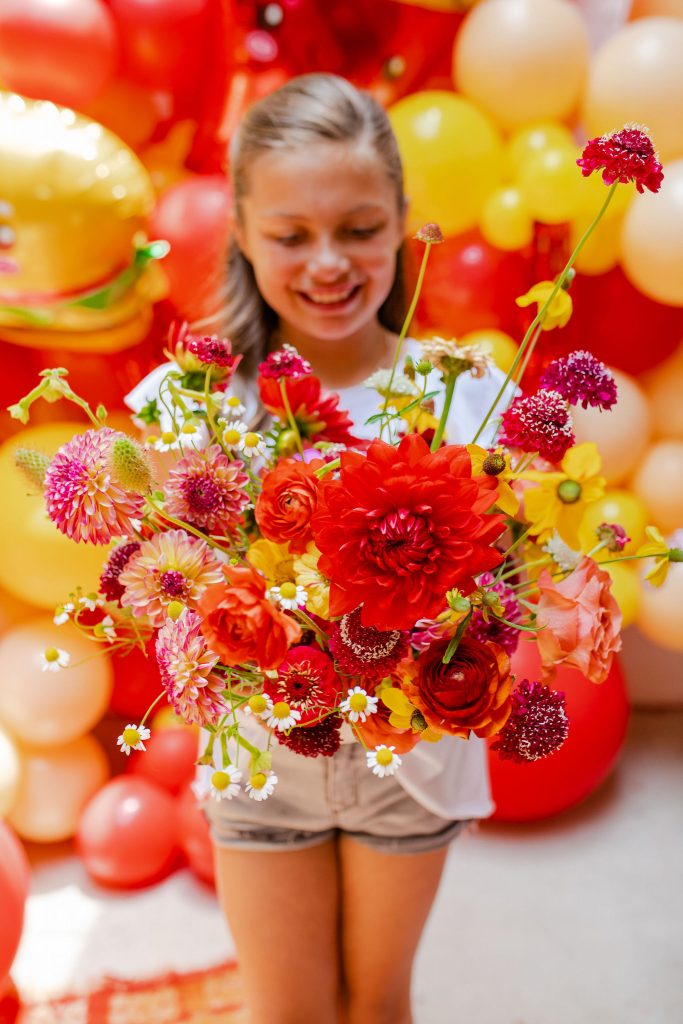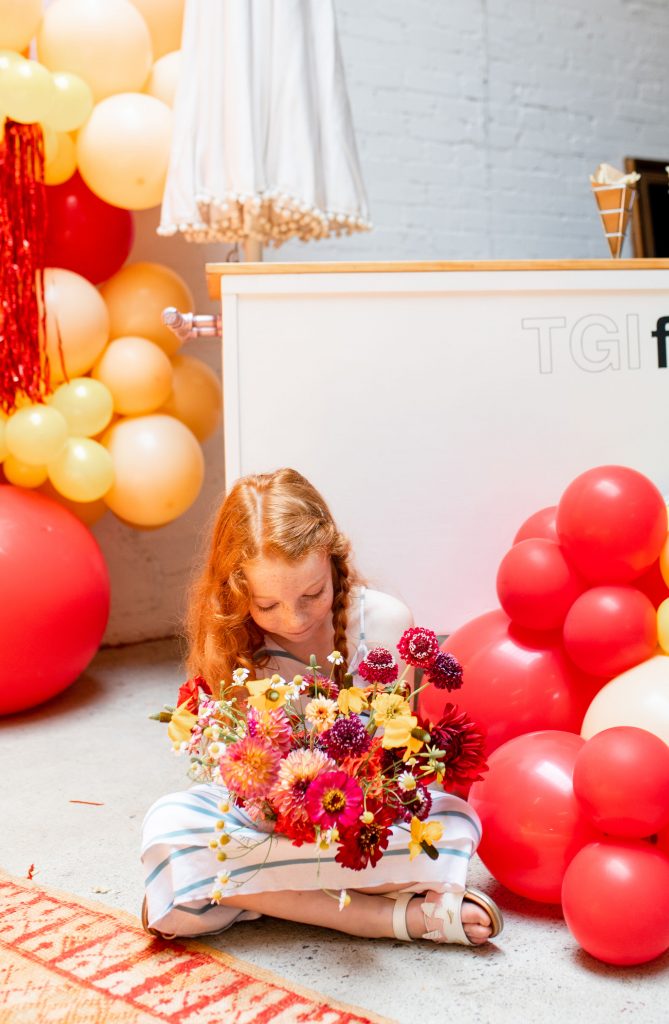 Cheers to junk food – you know, every once and a while ;)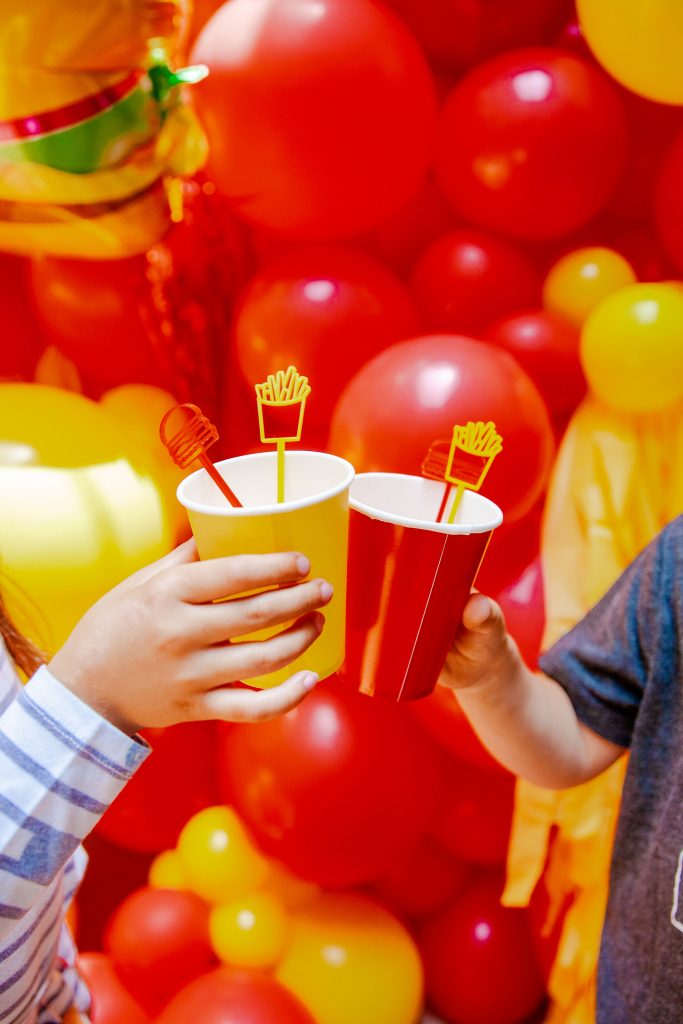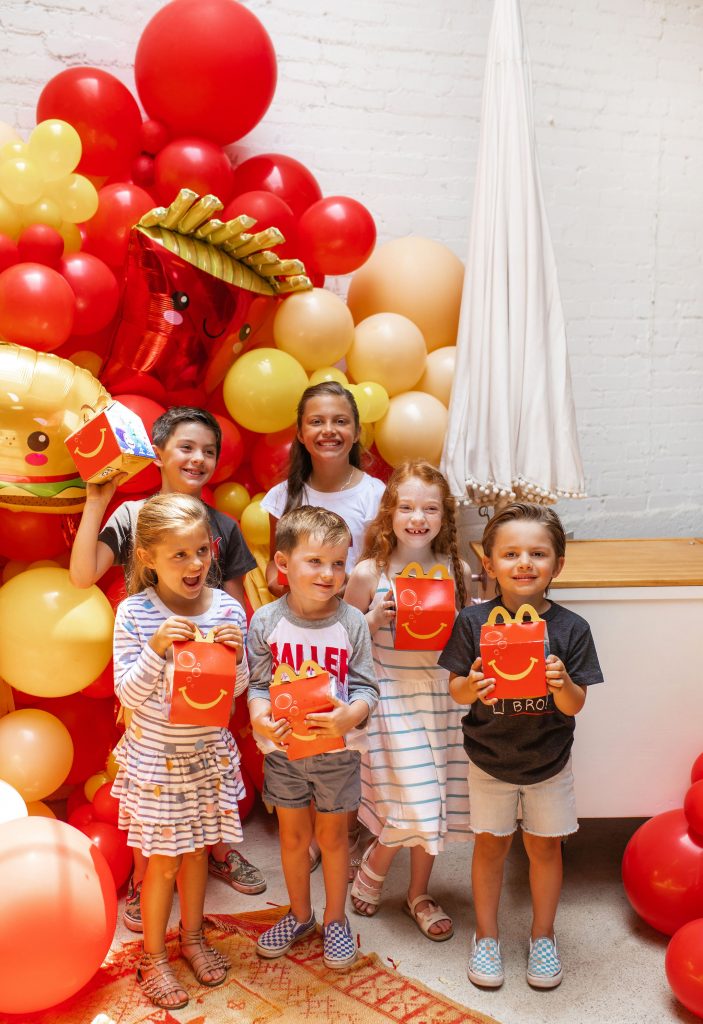 Shop this cute party below!

xx
Jacquelyn