It's the weekend! Oh yeah! Is anyone still kinda secretly loving this warm weather? Shh… I am. BUT I do love that there is a brisk morning before it gets hot later in the day. Fall weekends like this, I love to do the farmers market in the morning with the fam, and grab fresh seasonal items for having company over later that night.
One of the go to items that I have fun putting together is a cheese plate. Its always so much fun to try different cheeses. Ughh, yes I am lactose intolerant which is the little devil on my shoulder when I'm taking to the local cheese man. But luckily, that little angel is a wonderful little white pill that allows me to follow out my cheese dreams. There is a running joke that I have my lactose pills at all our friends houses, in their purses, in the car, wherever I think I will need them. You gotta do what you gotta do right!? No one wants an angry little blond with them when she can't partake in cheese eating.
Back to cheese plates…. easy and fun to have your guests try new things. I go to my local farmers market or if you have a local cheese store that is even better! We don't have one around our area, so my next stop is Whole Foods and even Trader Joes has an awesome selection.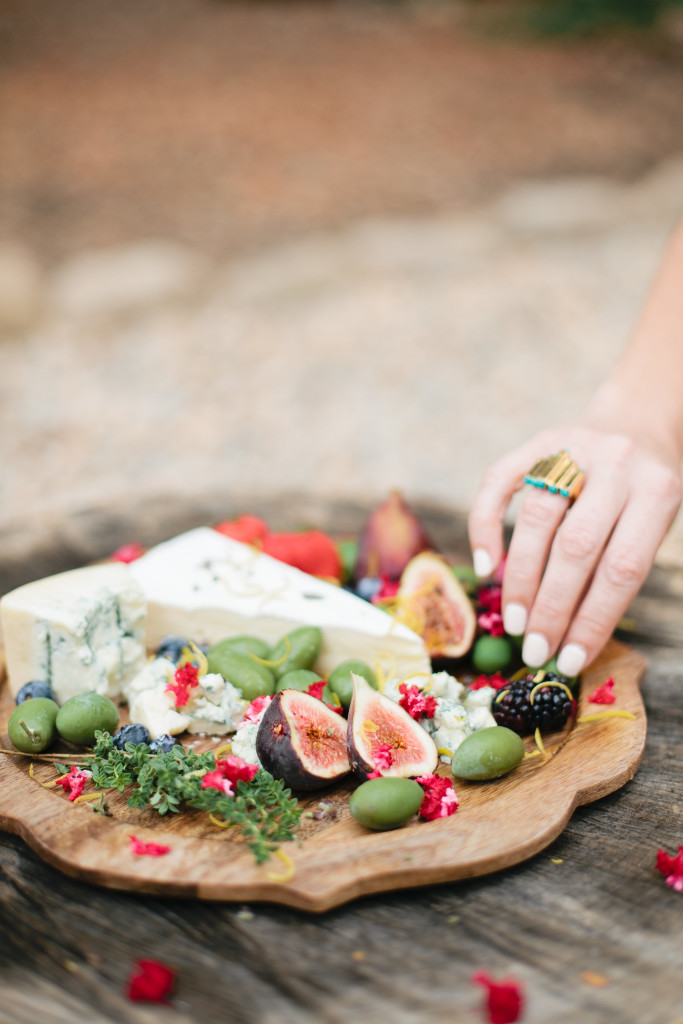 This plate is an easy two cheese plate, you can definitely do more. We created this cheese plate while we were on our girls weekend in Ojai, which we are so excited to show you soon! This was the fresh selection that we had available to us. We got a yummy gorgonzola and a really nice brie.We paired them with some local green olives and fruits.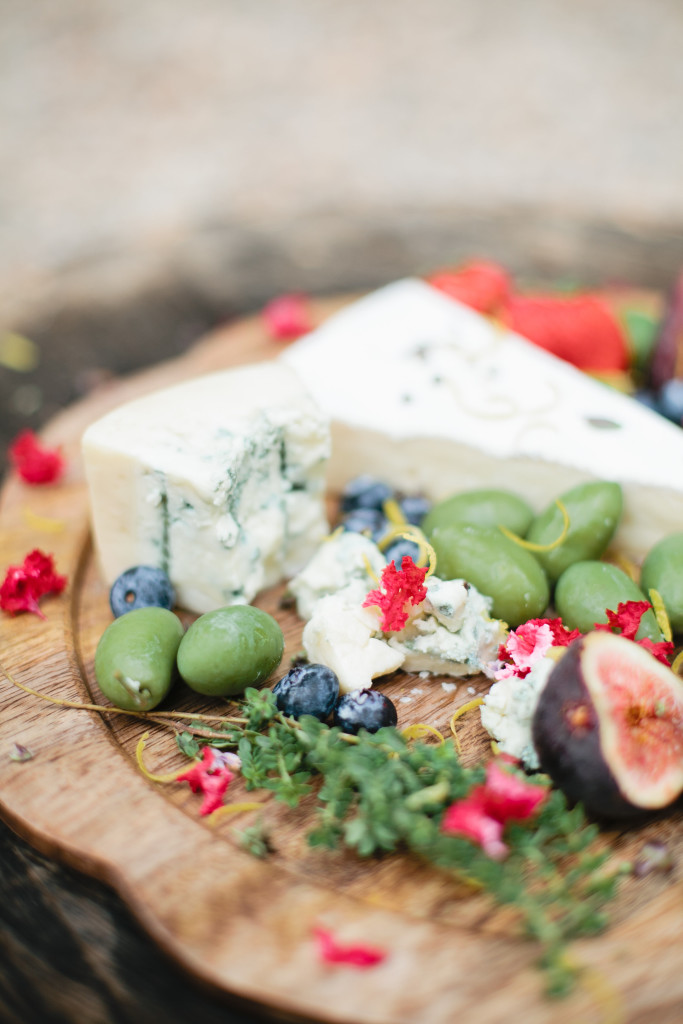 Thru my talks with cheese pros, there really is no wrong way to do a cheese plate. Its really what your palette likes, and what works for you. Gorgonzola like ours was a creamy earthly flavor which works well with fruits like pears, apples, and grapes. You can also pair it with other fruits, vegetables, jams, honey, mustard, and chocolate. And brie, well you can just about add anything to go with that triangle of goodness. Mouth watering emoji insert here. I like to add fresh herbs and lemon zest for a pretty detail.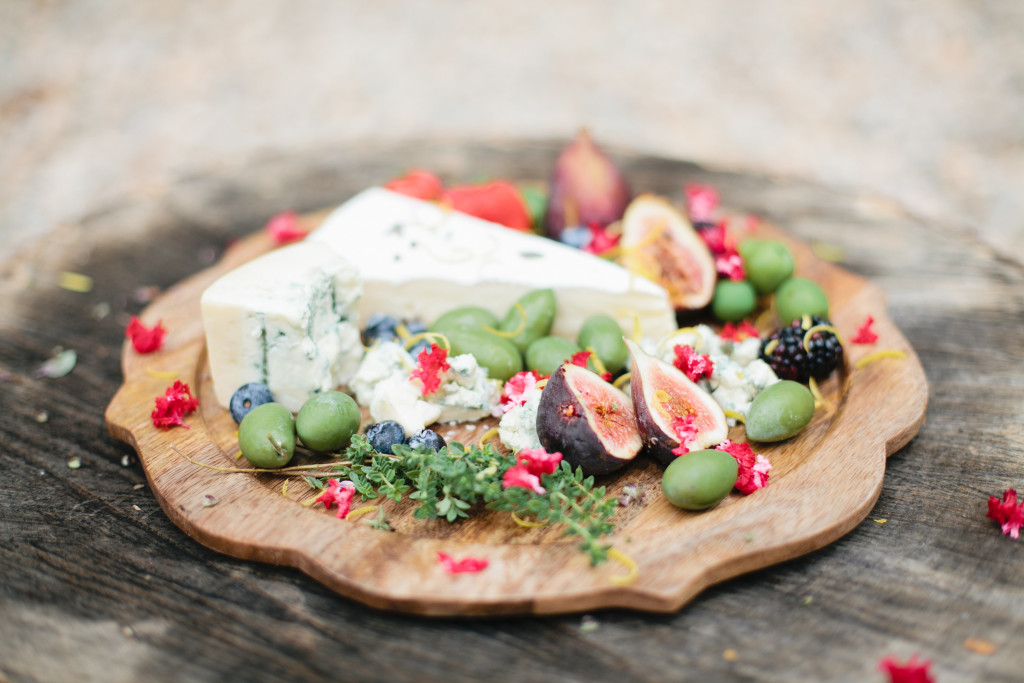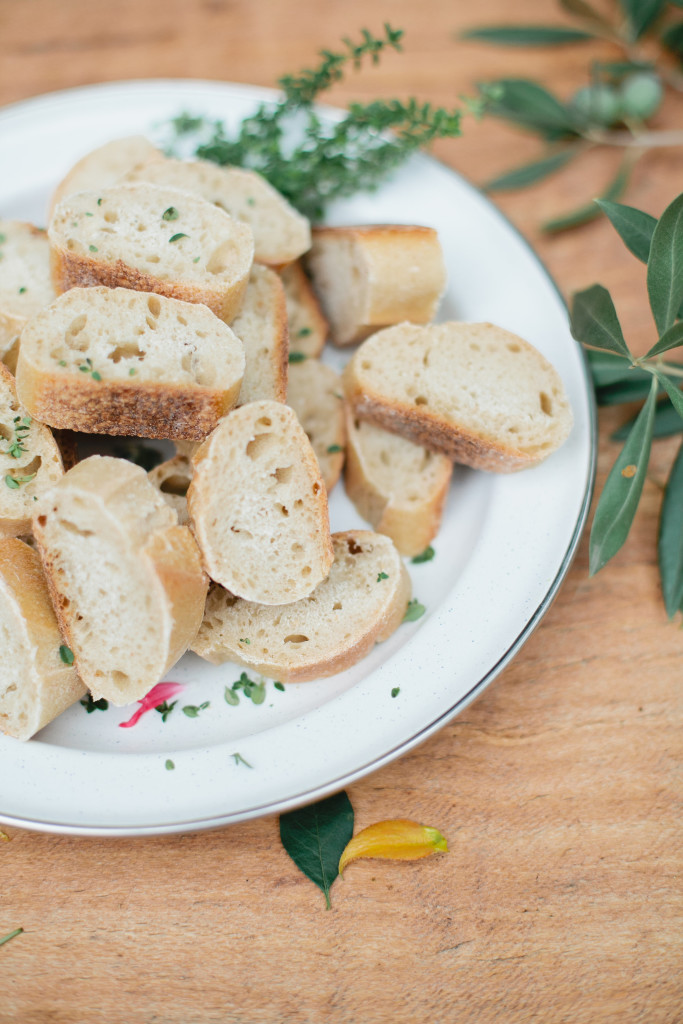 To assemble, just place your cheese on your plate, and then break apart some of the cheese. This will allow your guest to easily grab some pieces, and it creates a less structured looking plate. Then add your fruits, nuts, and olives to the plate. Scatter them around the cheese. If you are using figs, cut them in half to show the pretty pink inside and its easier to eat. Lastly, add some fresh herbs to the plate. I We also added fresh lemon zest and flowers to add pops of color. Serve bread on the side as well.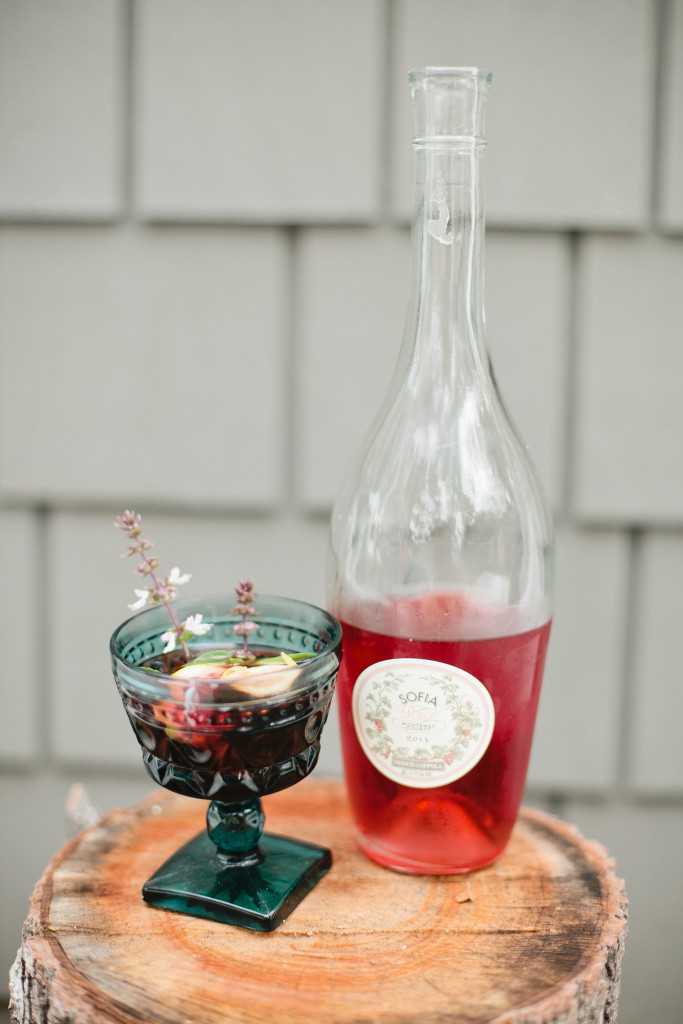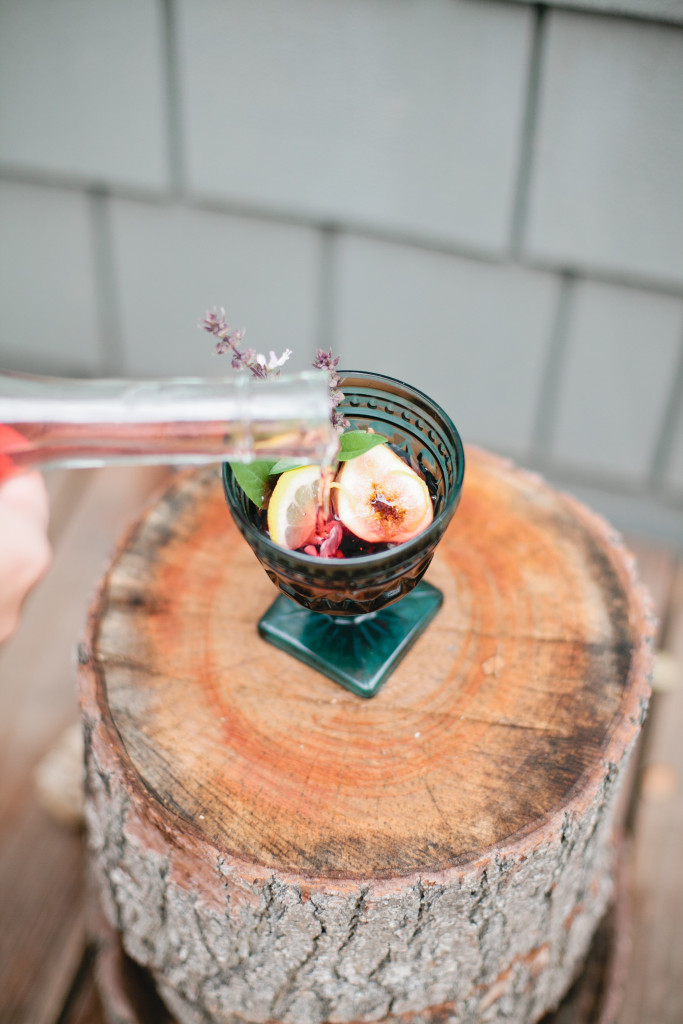 A rosé pairs really well with these creamy cheeses and fruits. We jazzed ours up with some lavender and figs. Have fun with your cocktails! Try adding fruits and herbs into them, not only is it pretty to look at but you will be surprised on the new flavors it brings out.
Have fun with it, you can't really mess up! You will be surprised with what you come up with.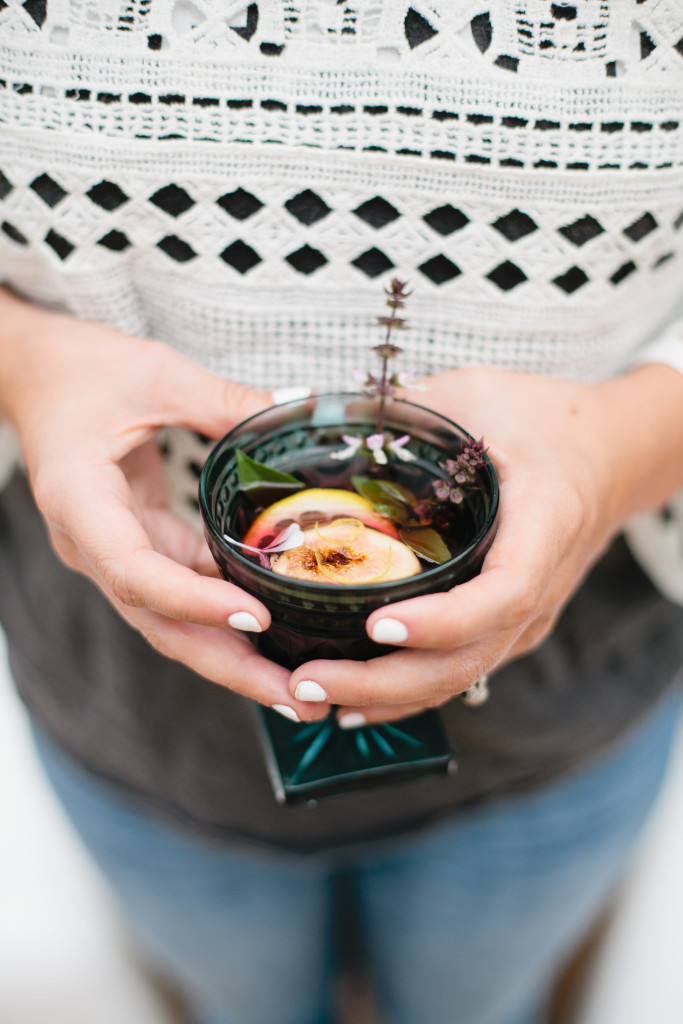 Photos by Megan Welker
Happy weekend!!
xo
Abby