It's always fun to get the littles together to play and burn off some of that crazy energy. Usually we want a craft or something that they can do to occupy their time and we try to consider what they would really enjoy!  For the mamas we try and choose things that will minimize mess…right??  Well this year at our Spooky Date with Potterybarn Kids we thought we would do a fun painting craft, but also a cute keepsake that you could look back on and remember those little piggies.
We got small canvases from our local art store, painted them black with the yellow moon before hand…again to eliminate mess from the littles…haha!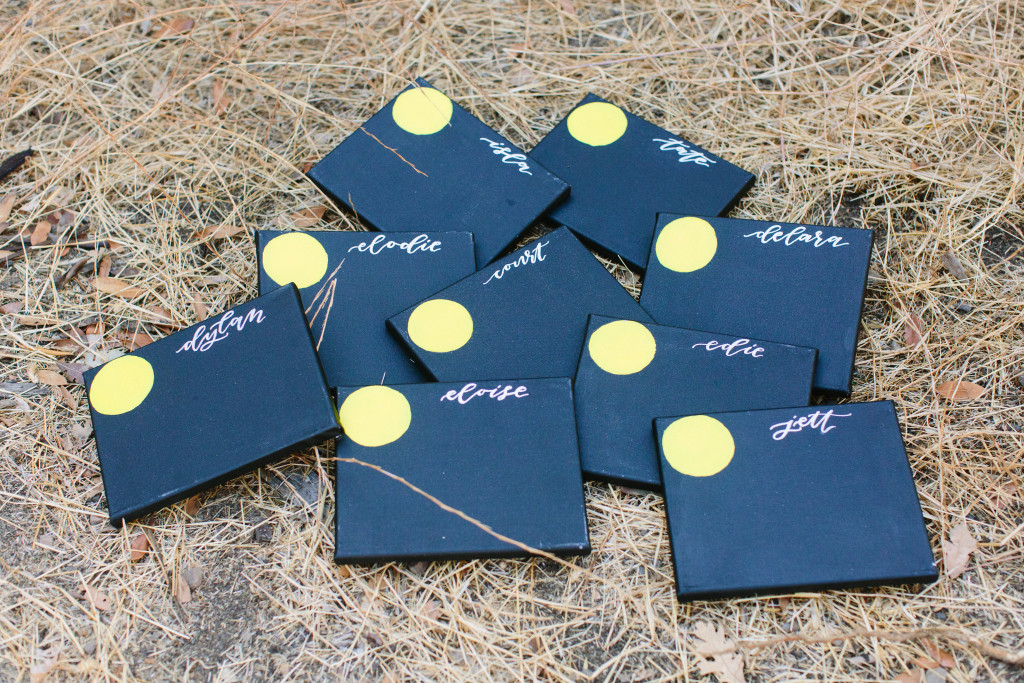 We had the lovely Taryn from Twinkle and Toast write the kids names in her beautiful writting on the top.
They were eagerly waiting to get their feet painted.  Here's our Abby mini, Dylan and Edie…her faces just crack me up!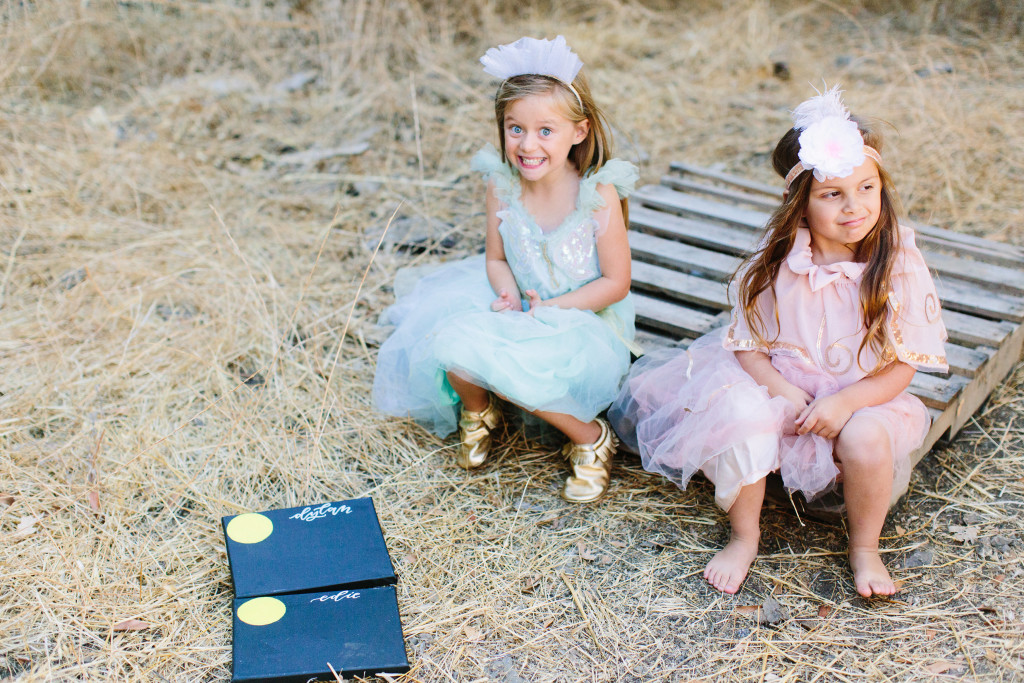 Paint their feet white..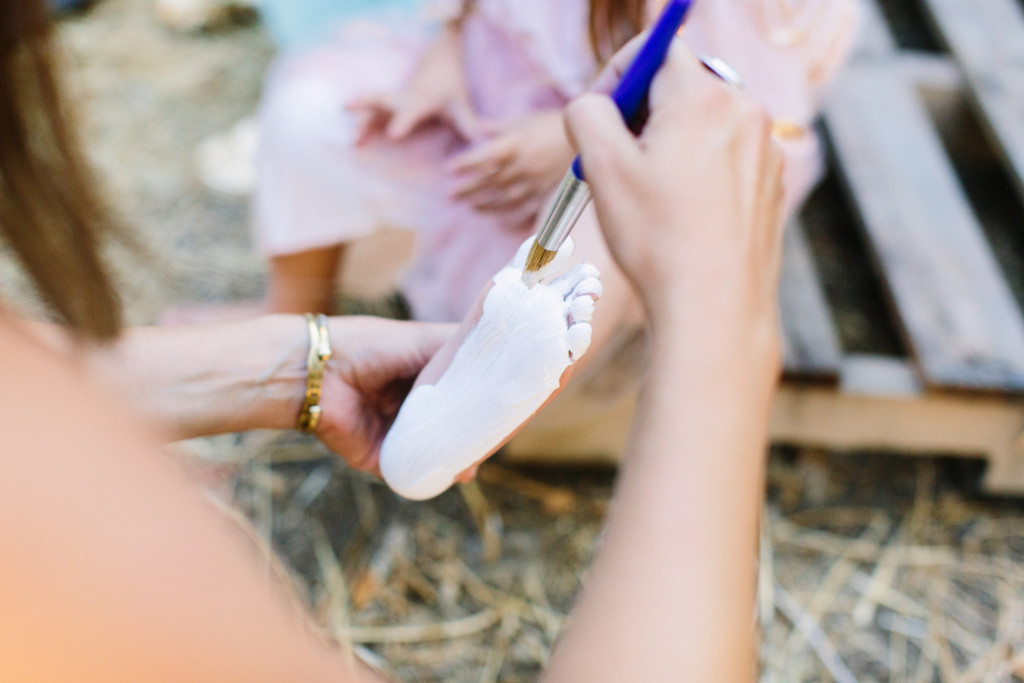 They were all a little ticklish…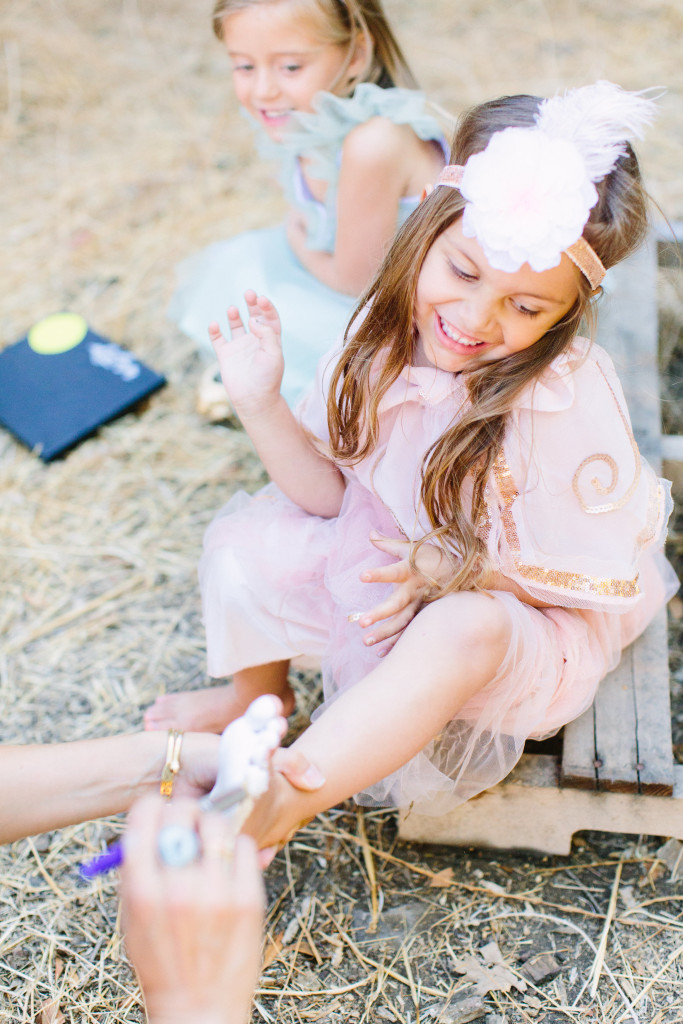 Then stand them on the canvas for about 10 seconds pressing down on their feet to really get the paint on the canvas.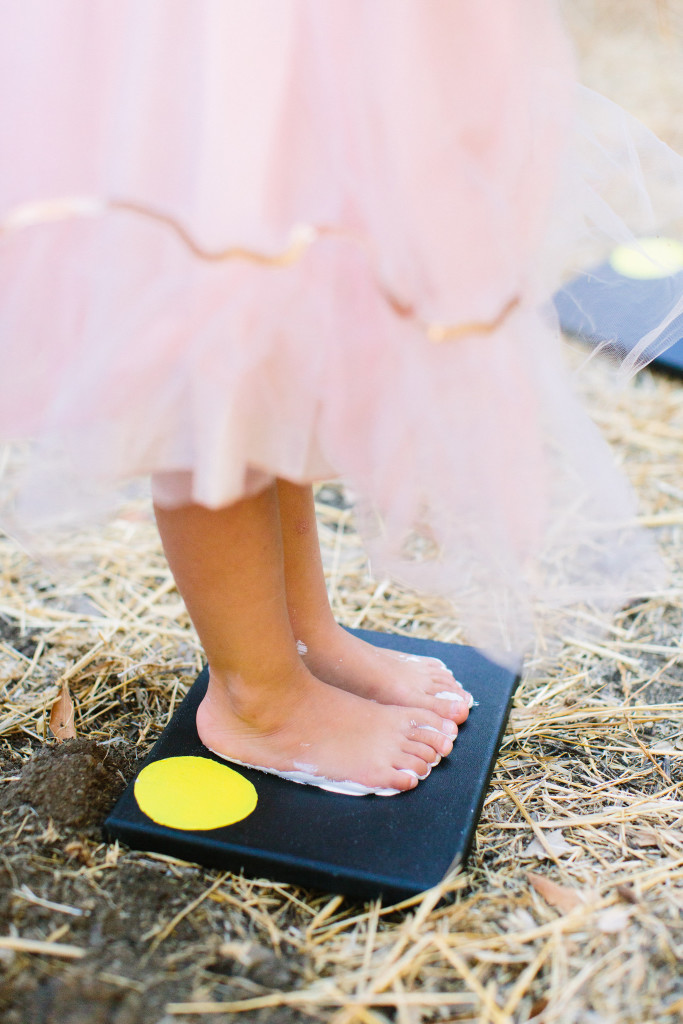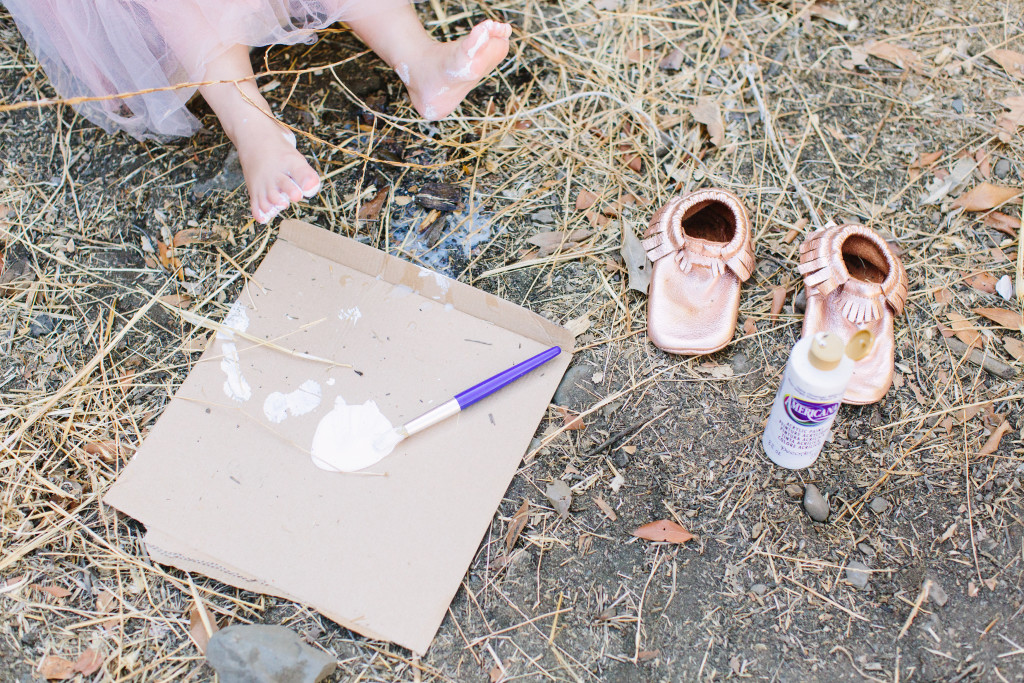 After you will need a hose or water bucket nearby to rinse off the paint.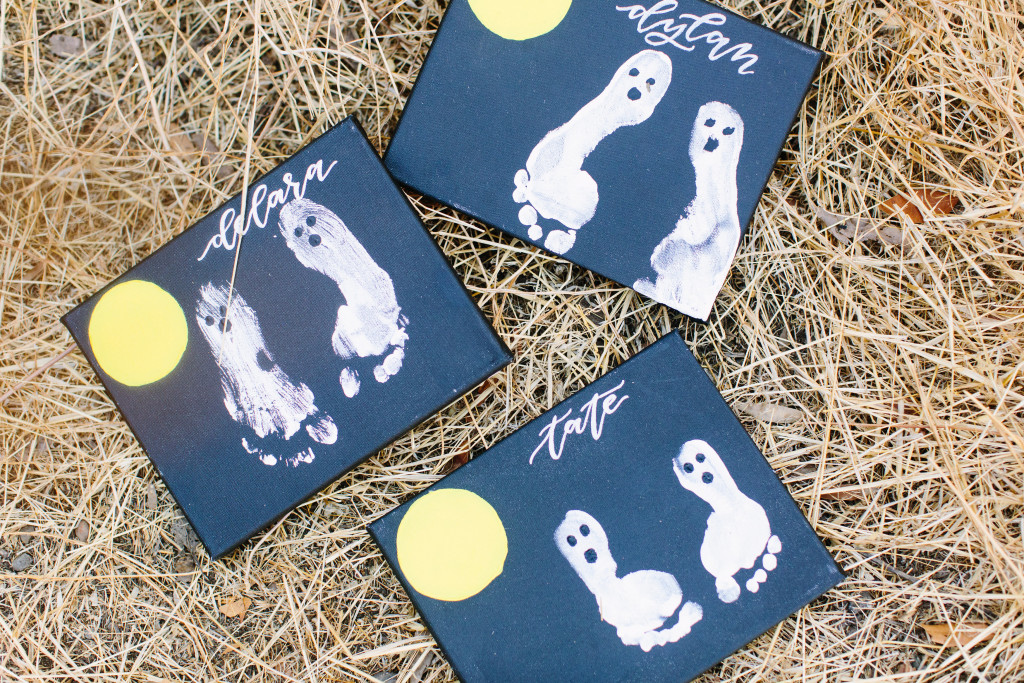 In the end you get their ghost feet, this adorable canvas that you can keep forever and bring out during halloween year after year….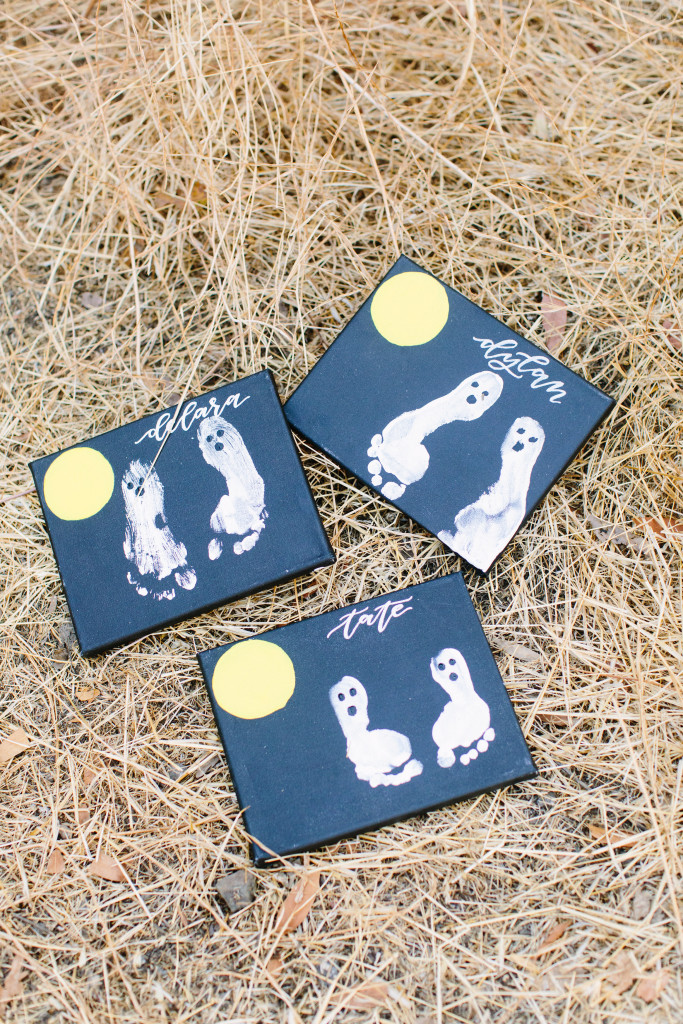 Don't forget to paint on the ghost eyes and mouth!!
You will also see the craft on yesterday's Halloween Play Date post on 100 Layercakelet
Have a Happy & Safe Halloween!!
Xx Leah & the Beijos gals
All pics by Meg Perotti