Starting our shopping week off with spotlight action on Stripe, a women/home and men's store in one of our fav beach towns. If you are in Santa Cruz, you will want to stop by and spend your day in Stripe.
We visited both Stripe and Stripe Men in our girls day out last year, and we promised ourselves that it would be one of the many times we stop by. We suggest you do the same!
The brainchild of partners Suna Lock and Dana Rader, they provide clothing, gifts, accessories, alongside an assortment of Mid Century furniture and vintage items for their customers. Their goal, which they succeed by far, is to offer a curated selection of affordable hand-picked pieces from some of the best local talent.
Lets start with Stripe. It is an eclectic selection of home + women goodies.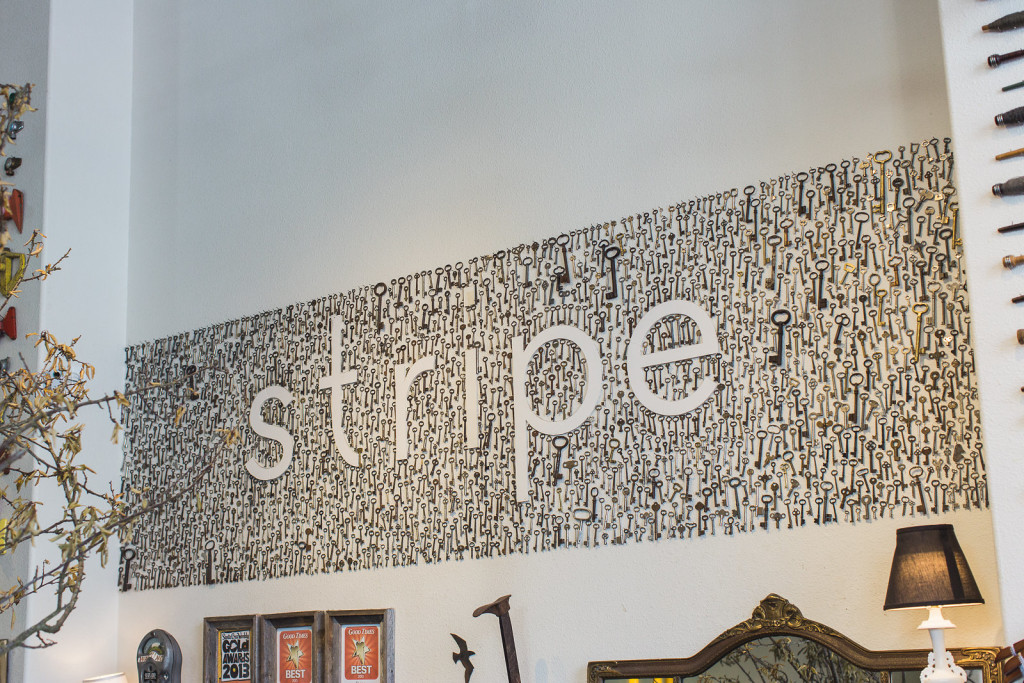 Love this key Stripe sign! They create different designs on their walls, its really fun to see what they come up with each time. There is so much creativity and attention to detail in Stripe.
There is something for everyone! We were personally obsessed with their hats and purse selection. We wanted one of everything.
The home selection… on point! We love the mid century details that are scatter thru the store and in their products.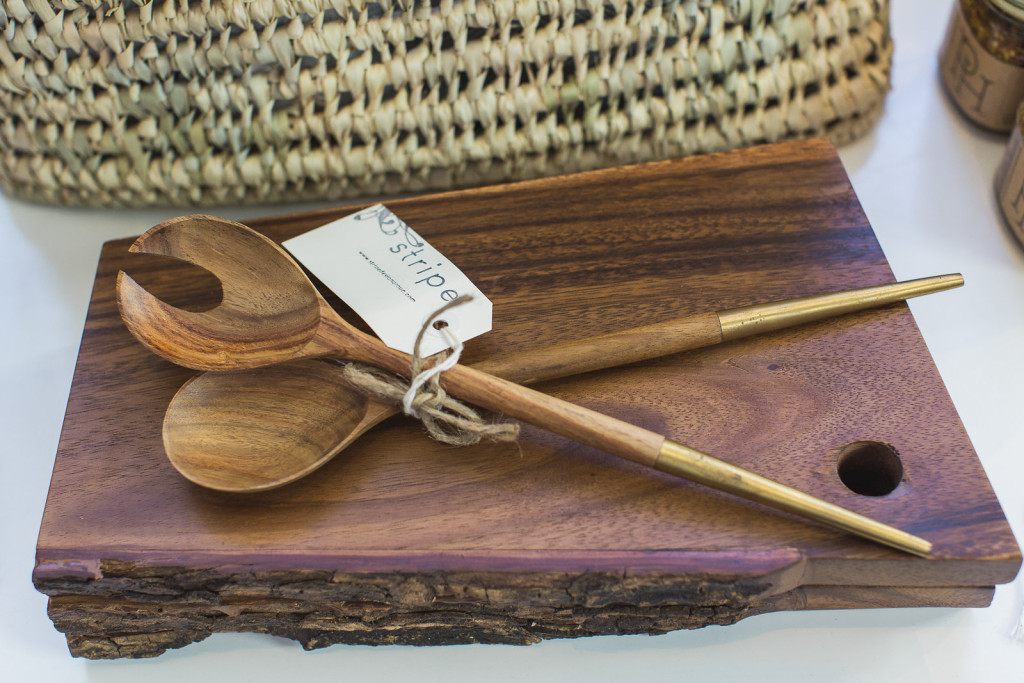 We love these brass tip salad servers! A great essential entertaining item to have in your collection.
The handmade Rimanku blankets… one of each please! See more blanket options here.
How cute is the children's section of the store?! Need a gift, they have you covered! and that tree house… so cute!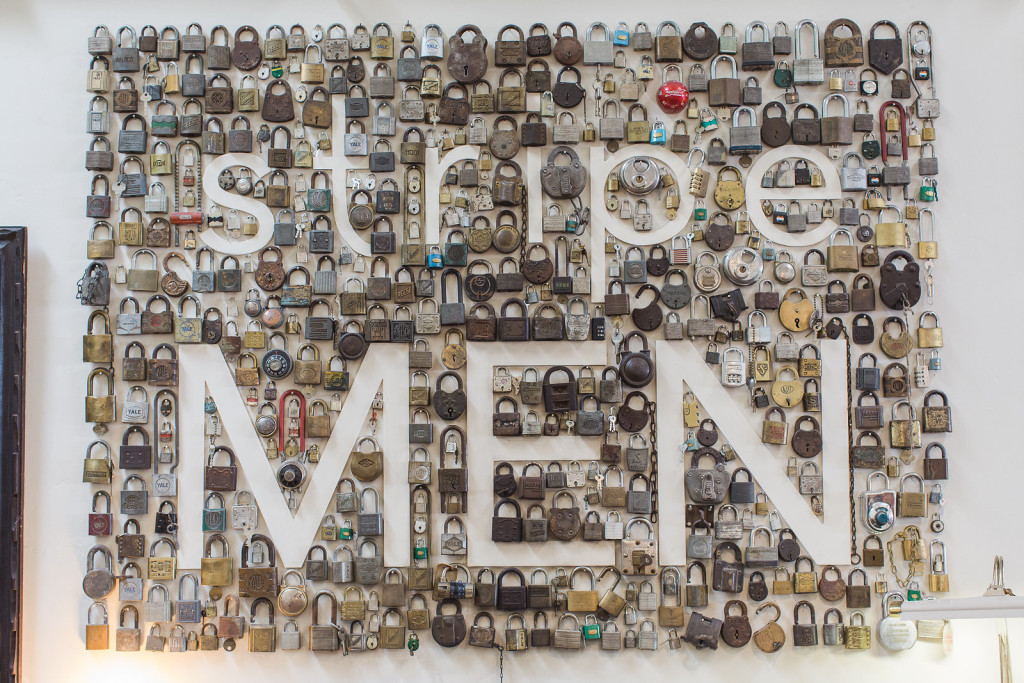 Lastly, but certainly not least! The Stripe Men store a few doors down. This is one killer selection of men's clothing/accessories. Again, the attention to detail with their wall designs is perfection.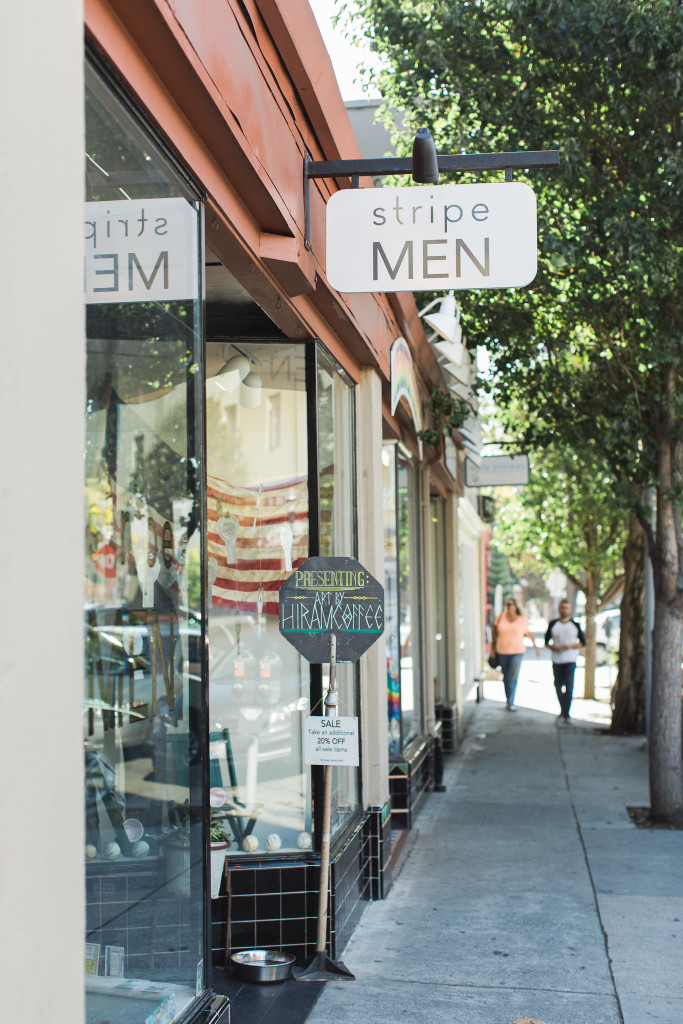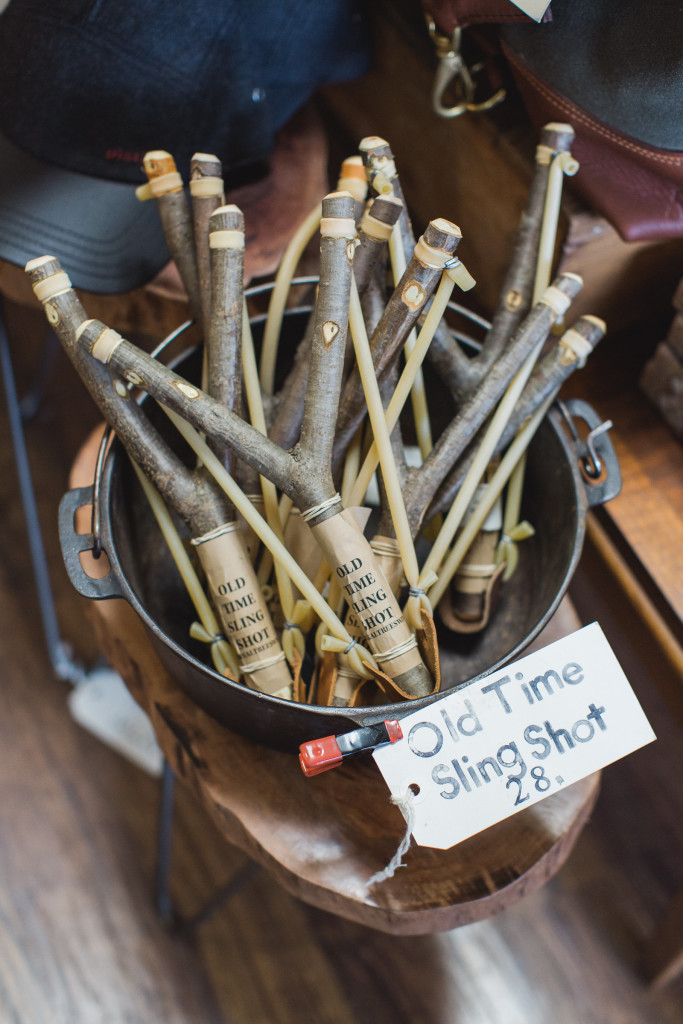 Stripe and Stripe Men are a must store for you to stop into. We love the fact that they are detail oriented in their store design, and offer local talent. If you aren't in Northern California and itching to shop there, you can check out their online shop as well!
We promise you, you will fall in love with this store just like we did!
Photos taken by our gal, Carlie Statsky
Happy Monday!
xoxo