With summer coming to an end, we are holding onto those warm days and nights. The weather is still letting us enjoy those warm nights, and to cool you down I love serving granitas. It is a great dessert or even snack for the whole family. I have been making this for years, and my favorite variation is the lemon blueberry thyme. Even the kids love it!
Grab your fork, and get your granita on!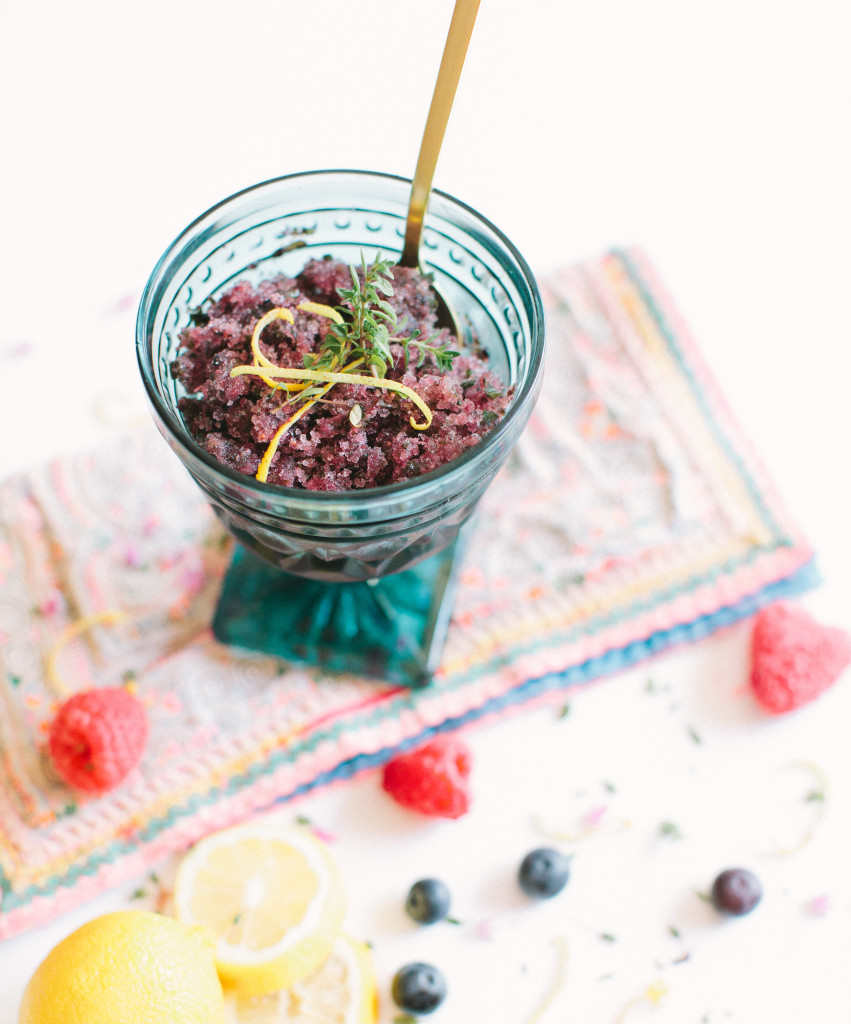 Photos by our gal Yasmin Sarai
Ingredients:
3/4 cup water
3/4 cup sugar
5-6 springs fresh thyme
3 cups fresh or frozen blueberries + raspberries
1 cup fresh lemon juice
Juice lemons – you will need about 4-5 large lemons to make 1 cup of fresh juice.
 Add water and sugar to a medium sauce pan and place over medium-high heat. Bring to a boil and simmer until sugar dissolves. Remove from heat and stir in lemon juice and thyme.  Let steep until all the goodness has cooled.
 Puree blueberries in a blender.
Once cooled, pour the lemon-thyme syrup into the blender with the pureed blueberries. Blend until combined.
Pour mixture in a square, shallow baking pan and place in the freezer.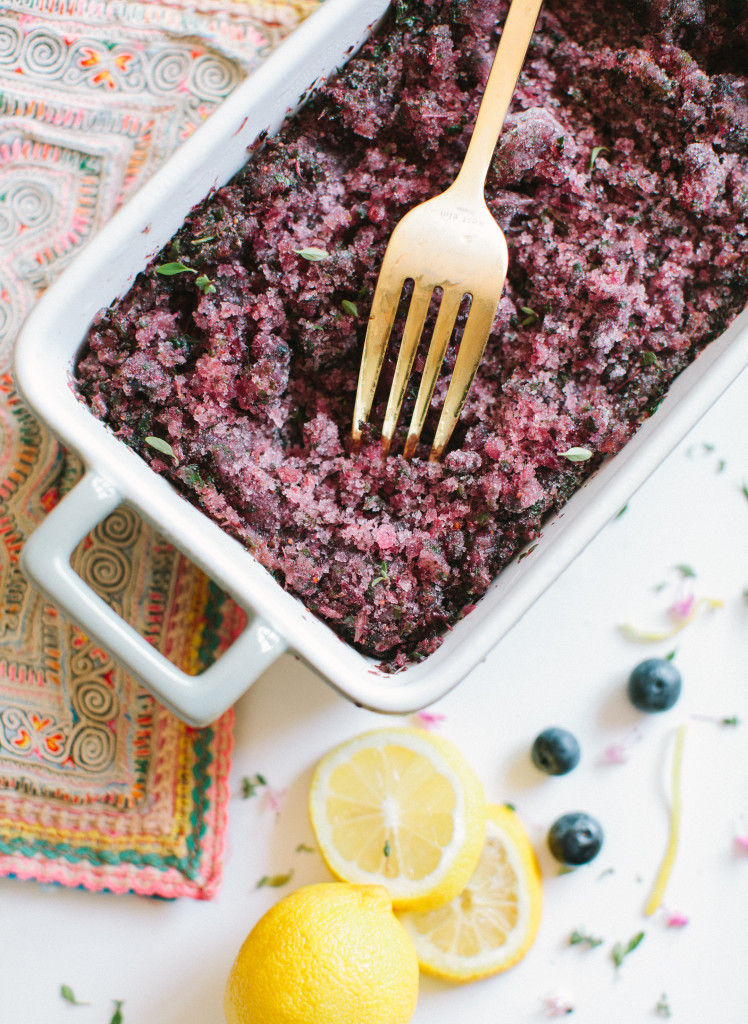 After about 45-60 min, use a fork to scrape the frozen bits into the center of the pan to combine.
Return to the freezer for about 2-3 additional hours, scraping and mixing about every 45 minutes. After the mixture has set, serve or keep overnight in the freezer. If serving the following day, scrape until you produce yummy flakes, and then serve!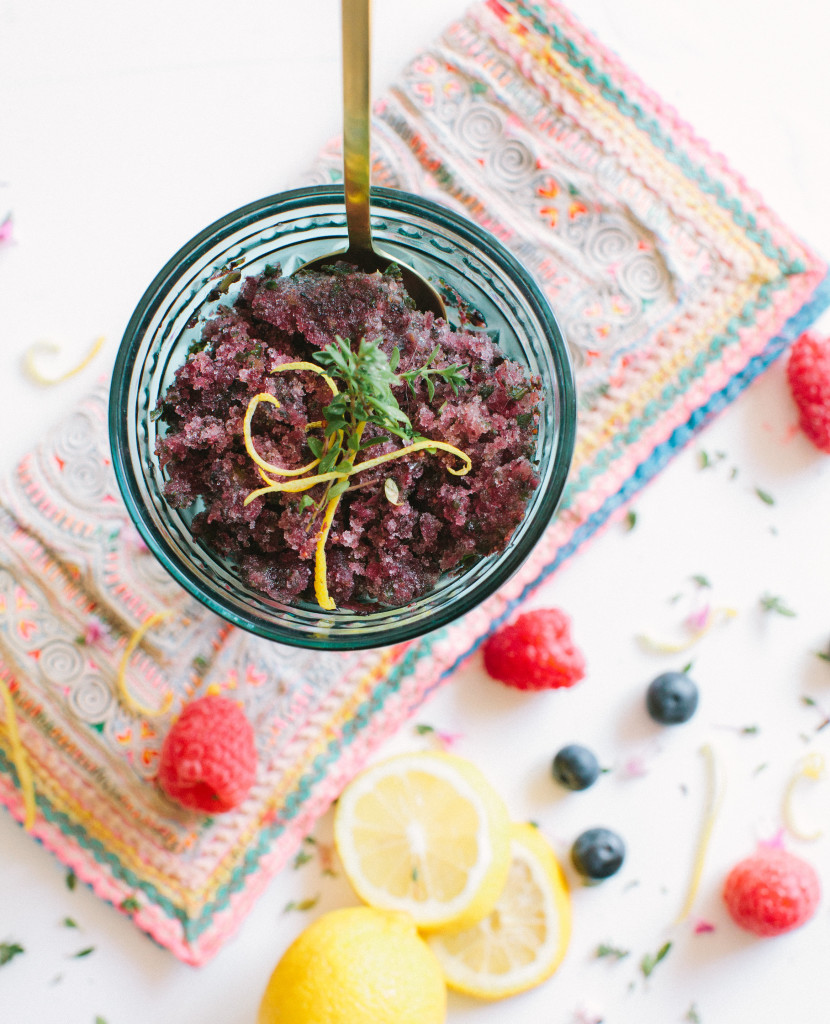 I hope you enjoy this as much as I do!
xo
Abby