We've teamed up with our go to hair and makeup gal Erica from 1011 Hair and Makeup to let us inside her daily carry all makeup bag.  What can't she live without?  We are always looking for the next big thing or the old tried and true favorite that can make our makeup lives quicker and easier in our fast paced lives!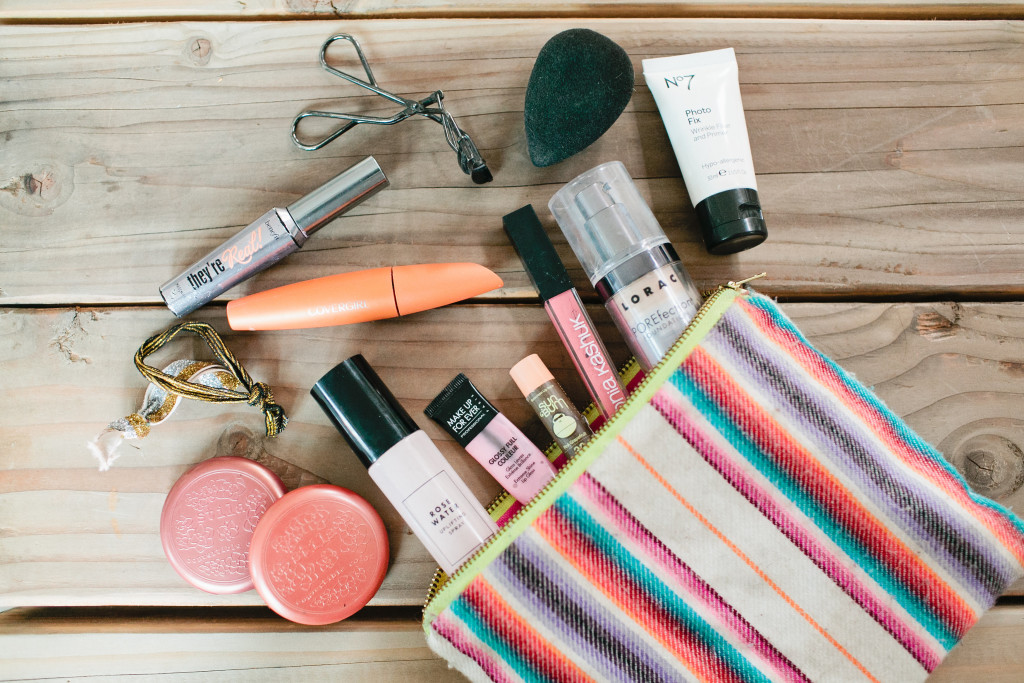 First of all, how cute is her make up bag??
Here's what she has to say:
"I like to keep it really simple, and natural makeup is my most fave…On a day to day basis I typically use foundation and cream blush applied with my beauty blender and mascara.  I always set with a rose water spray and a good old fashioned chapstick.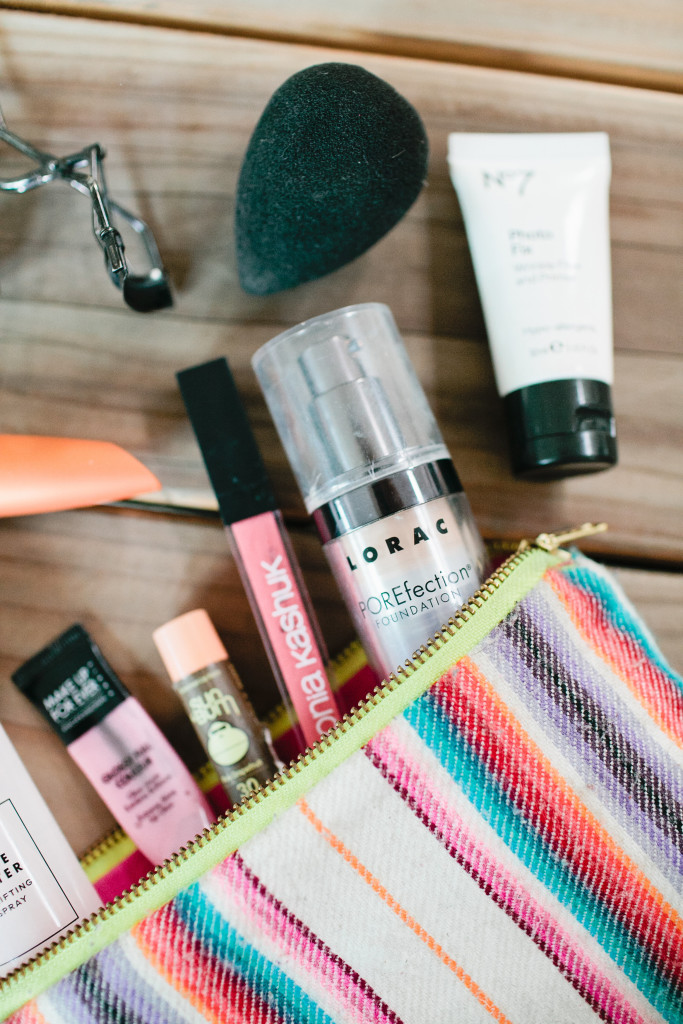 She contiues with:
I love Lorac because it has SPF, I love Cover Girl Lashlast because it's a good ol' faithful and They're Real if I'm feeling fancy.  And always a beauty blender…Always!