Valentine's Day is the perfect day to dress up no matter what your plans are, a night out on the town or a cozy night in.
I wanted to share with you my looks for day time + night out with the Mr.
photos by Cassie Green
My wardrobe is pretty much just dresses, kimonos, and jeans…. and of course on the weekends a whole lots of t-shirts and cozy leggings.
LWD
This is my go-to look, a little white dress, especially a lace or crocheted one…. its a weakness of mine.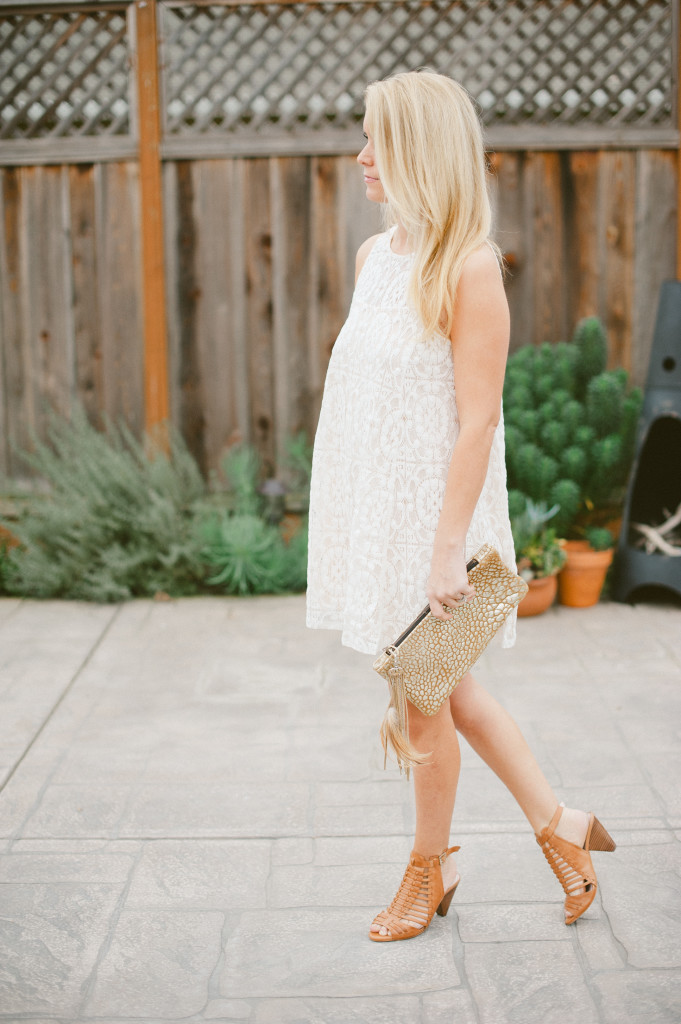 Meet Wallflower… a crochet lace sleeveless swingy tent dress with a strappy open back from Free People. I'm in love with this dress!
Not only is it fun, flirty, and white…. its a dress that you can dress up or dress down!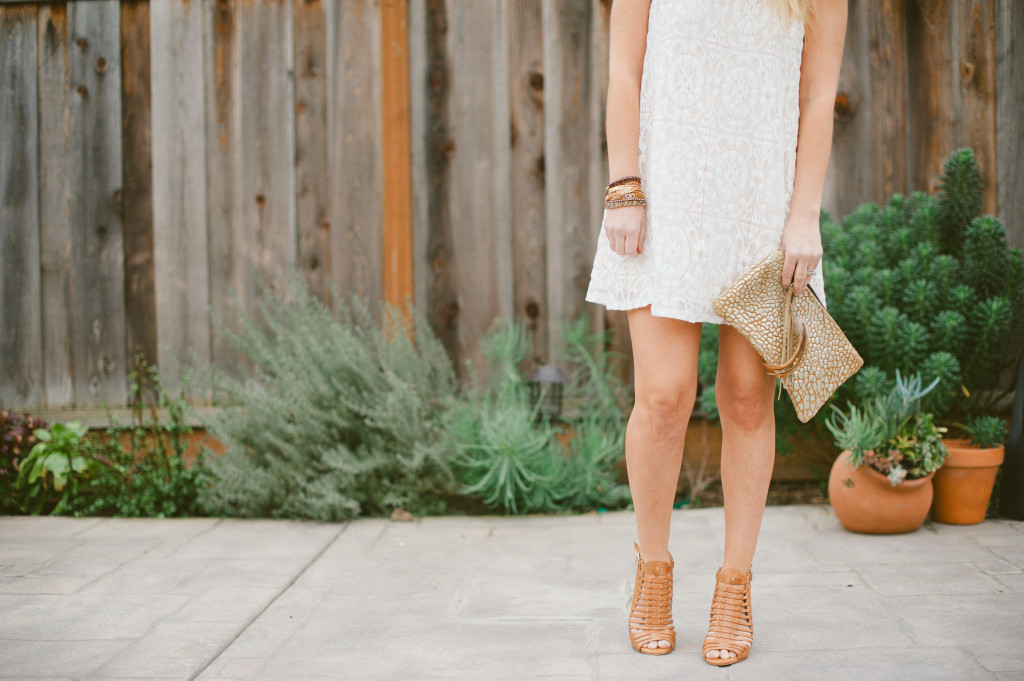 Paired with "Eiffel", a huarache sandal (which if you don't own a pair of Vince Camuto's, you need to get a pair!)
A gold clutch + this killer HIPANEMA  bracelet both from Drift
I added my own feather keychain to give the clutch  an added fun detail.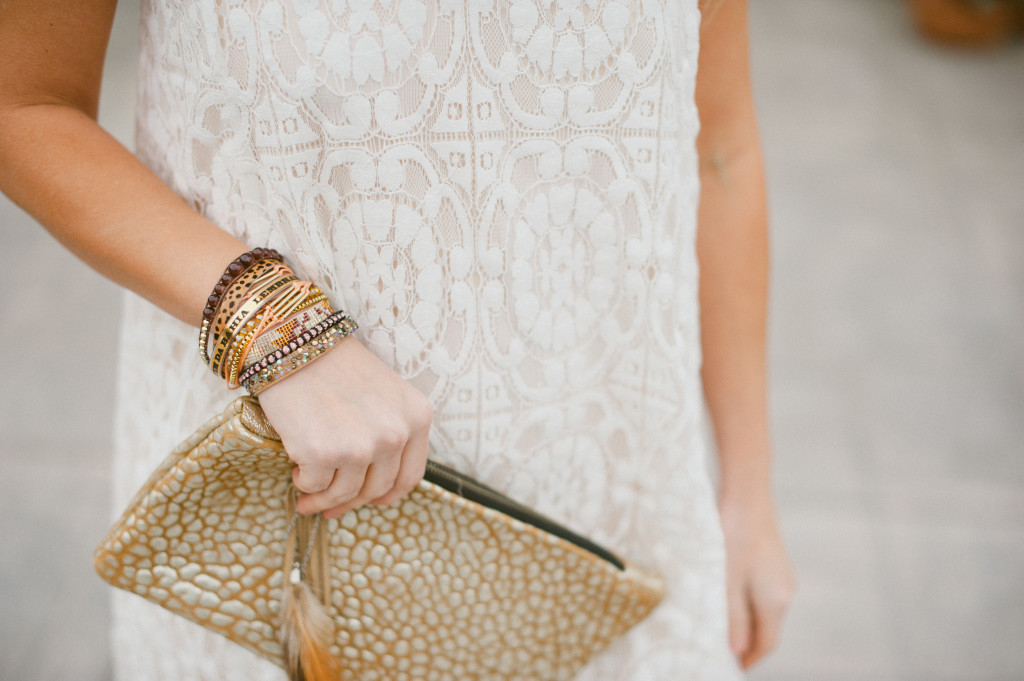 I recently visited Drift in downtown Pleasanton, and you need to go visit these lovely ladies! Parris and Rachel were so sweet and friendly! Their collection of swimwear, lounge + work out gear, jewelry, and an awesome kids + men's line is dead on! I could have walked out of this store with one of everything. Go check them out ASAP!
Check out their Facebook page here.
I kinda like to change things up during the day, so depending on how my days goes, a shoe + bag swap may occur!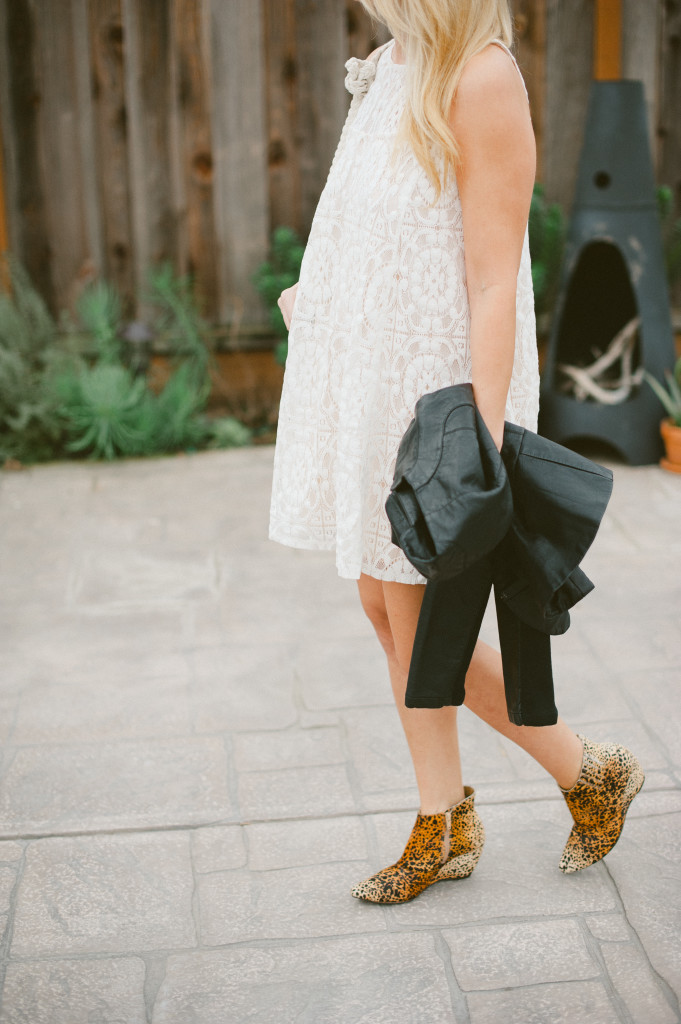 If you haven't already, meet the Nugent. One bad ass boot that you need in your closet.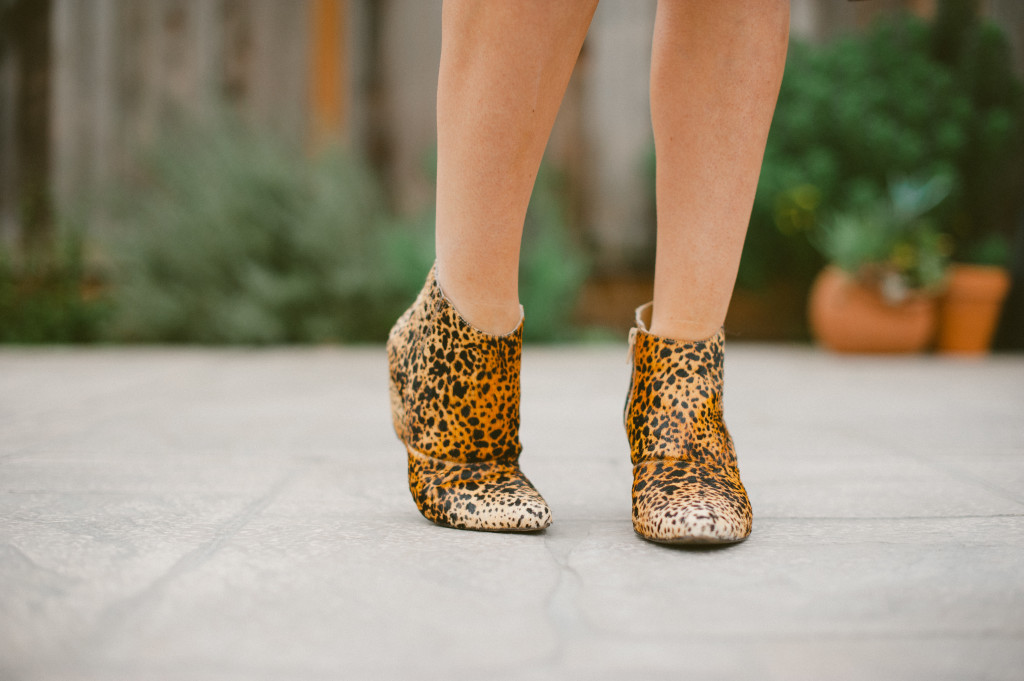 Macrame side bag…. oh yeah!!! Drift had this gem in their front window display and I grabbed that as fast as I could!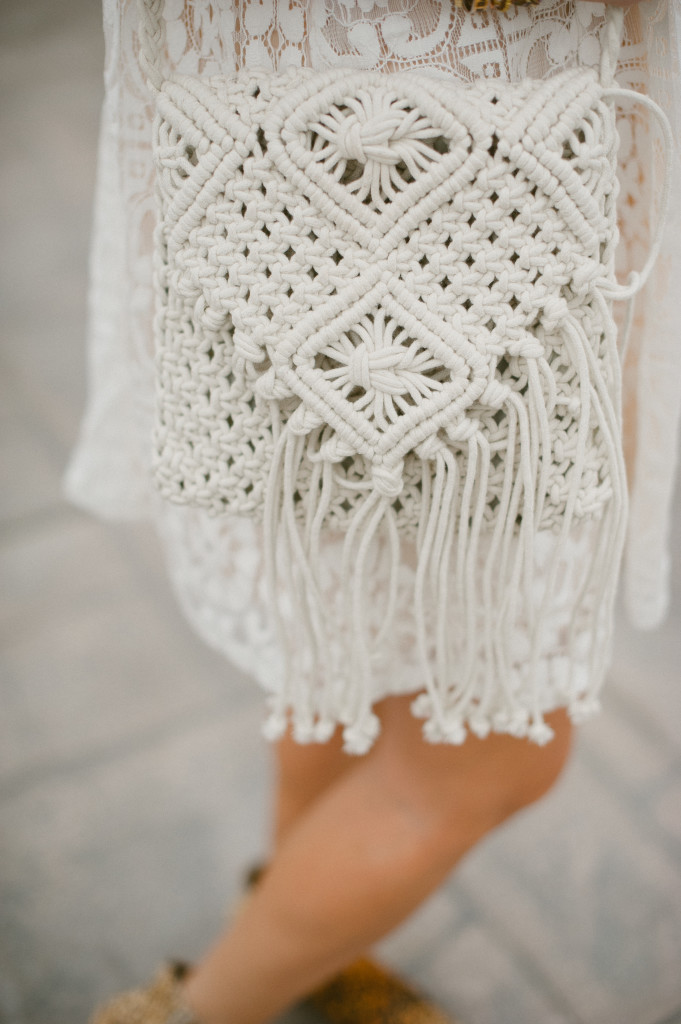 Nothing like a little t-shirt to show your love!
This is a great look for daytime for Valentines Day
I spend majority of my days during the week in denim paired with a tee with boots or sneakers.
Love is always on time tee from Ascot+Hart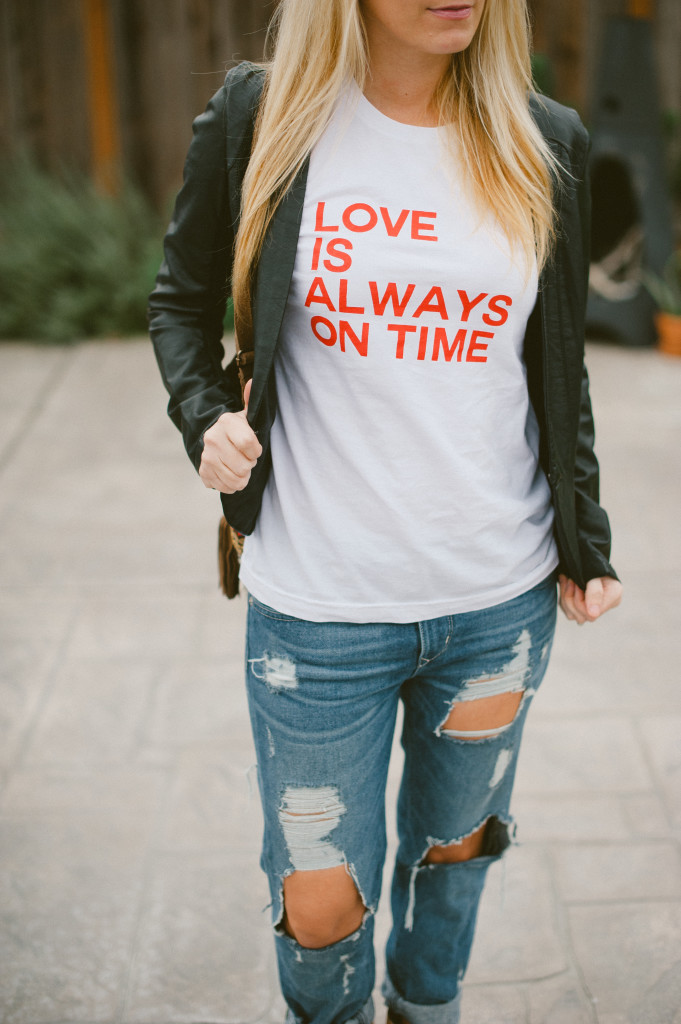 Pair it with your favorite boyfriend jeans + leather jacket with a red boho bag or clutch and you are set!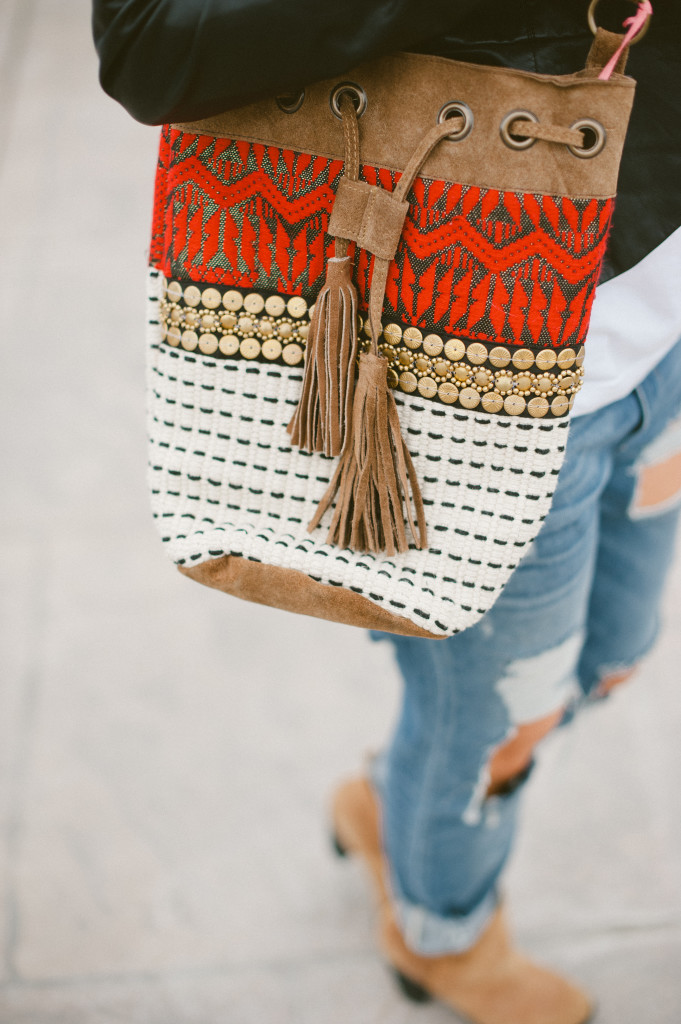 How good is this boho bag from Drift??! Their bag + clutch collection are on point!
This sexy hot red clutch is ready for some fun on Valentine's Day!
All bags + jewelry can be purchased at Drift Co. Check out their Facebook page, and feel free to call them!! They place orders over the phone!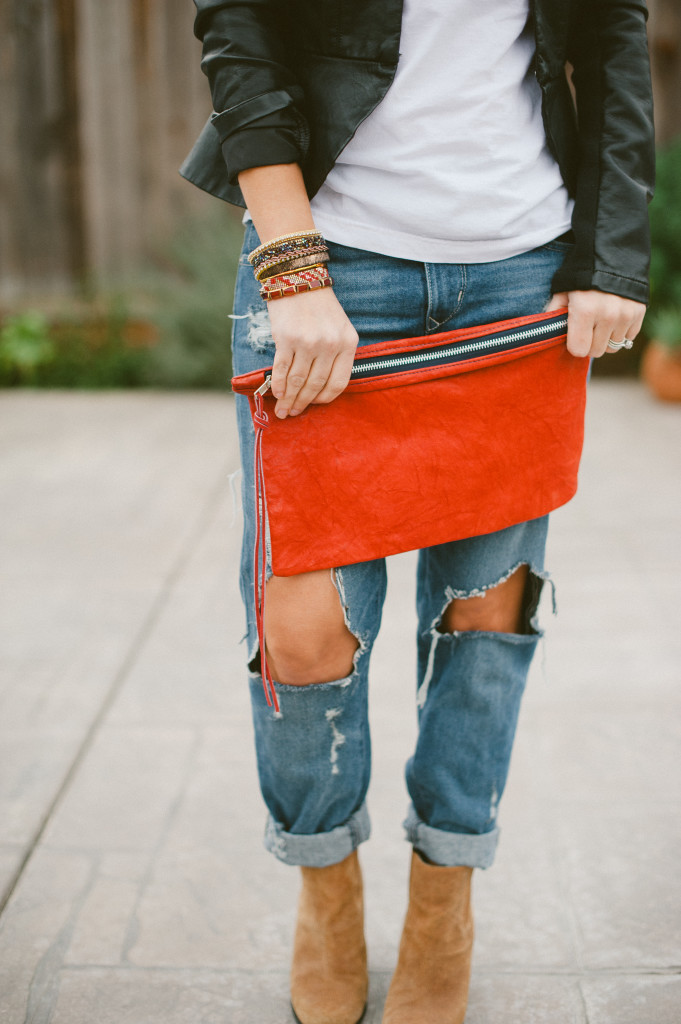 You don't need to be in head to toe pinks + reds, its all about feeling fun, flirty, and fab!
xoxo