If you've been following our blog for a while then you know, I love soup. Doesn't matter the season, soup is one of my absolute favorites! My mom is always finding new recipes and sharing them with me, and when she finds a good soup she knows who to call. She found this delicious Spring soup and made it for me, and it was love at first sip.
One of the things I love about this soup is that it's refreshing, which is not something you think of with soup! The addition of mint makes it taste light and fresh. The other thing I love about this soup is that it's incredibly easy to make. It literally has 5 main ingredients, that's it! It's simple and delicious, you really can't go wrong. Keep scrolling for the recipe!
Photos by Ari Moshayedi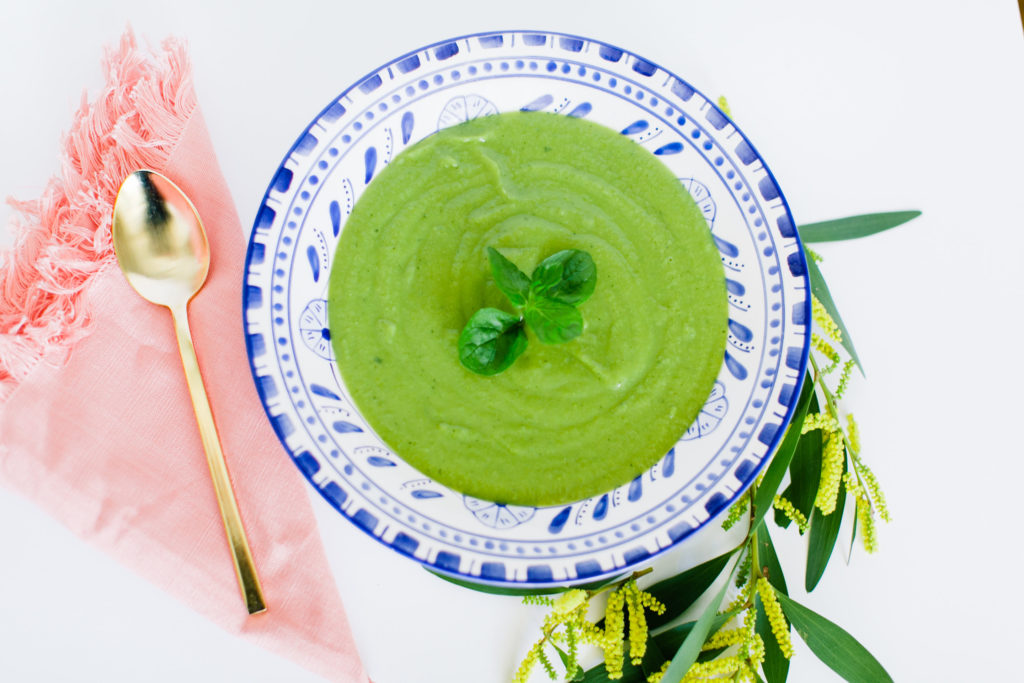 Ingredients
1 Potato
1 White Onion Diced
4.5 cups Frozen Peas
3 1/4 cups Vegetable Stock
1 Tablespoon Fresh Mint
1 Tablespoon Olive Oil
Salt & Pepper to Taste
Directions
Heat 1 Tablespoon of olive oil in a large stock pot on low/medium heat. Saute the onion for 2-3 minutes until it just begins to soften.
Peel and dice the potato and add it to the pot. Cook for 5 minutes.
Add the vegetable stock and bring to a simmer for 12-15 minutes.
Add the peas and simmer for a further 5 minutes.
Add the fresh mint leaves and then blend the soup thoroughly until it is completely smooth. If the soup is too thick for you, you can add some more vegetable stock to thin it out until you have a consistency you like. If you prefer it more minty, simply add more mint!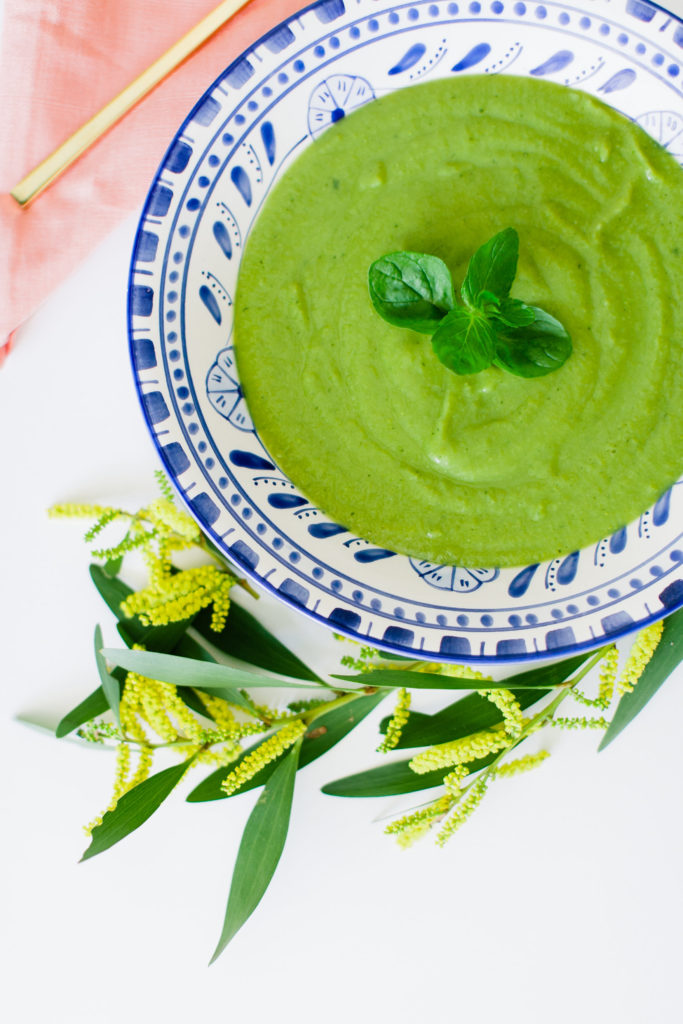 Don't you just love the bright color?! Reminds me of Spring! Hope you enjoy the soup and your weekend!
xx
Jacquelyn