I love when I get my cooking magazines in the good old snail mail. I set them aside for some quality me time, and go thru all of them and tear out the recipes that I want to tackle. Summer is my favorite season for trying new things, especially salad ones. There is something about a fresh summer salad that makes me happy. This summer fig and watermelon salad is truly the essential summer salad to make! Perfect for any event from a large gathering to having a couple over for dinner, or even a nice lunch with your bestie.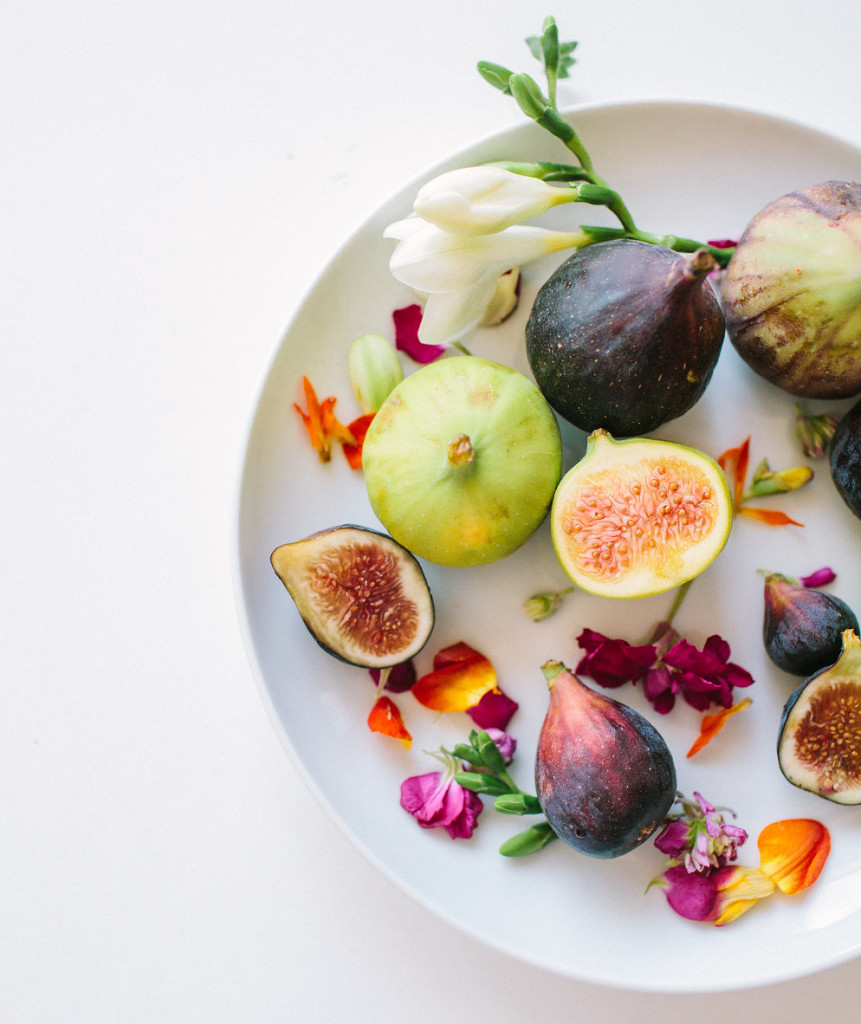 Ingredients
2 cups cubed seedless watermelon
1/2 cup thinly vertically sliced red onion
2 large fresh Calimyrna or other green-skinned figs, stemmed
2 large fresh Brown Turkey, Black Mission, or Striped Tiger figs, stemmed
1 ounce crumbled feta cheese (about 1/4 cup)
1 tablespoon chopped fresh mint
1 tablespoon chopped fresh basil
2 tablespoons balsamic glaze
1/4 teaspoon coarse sea salt
1/4 teaspoon freshly ground black pepper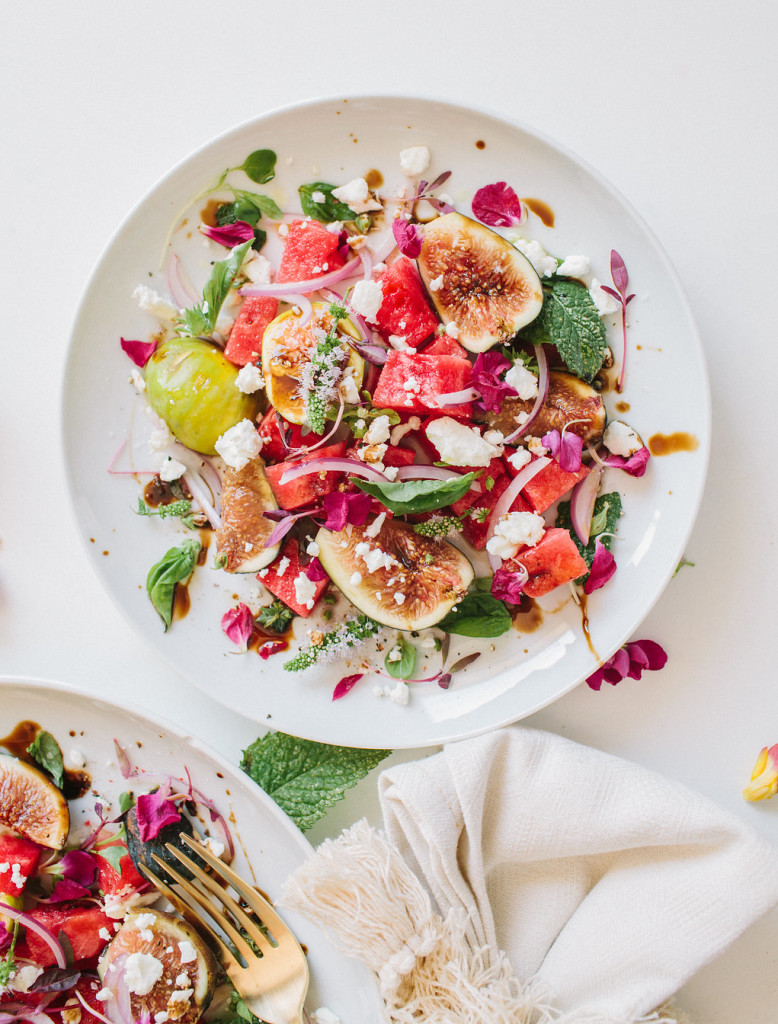 Directions
Arrange watermelon on a serving platter; top evenly with onion.
Halve figs lengthwise; arrange figs on platter; sprinkle with cheese.
Combine oil, juice, and honey, stirring with a whisk. Drizzle over salad; sprinkle with mint and basil. Drizzle balsamic glaze over salad; sprinkle evenly with salt and black pepper.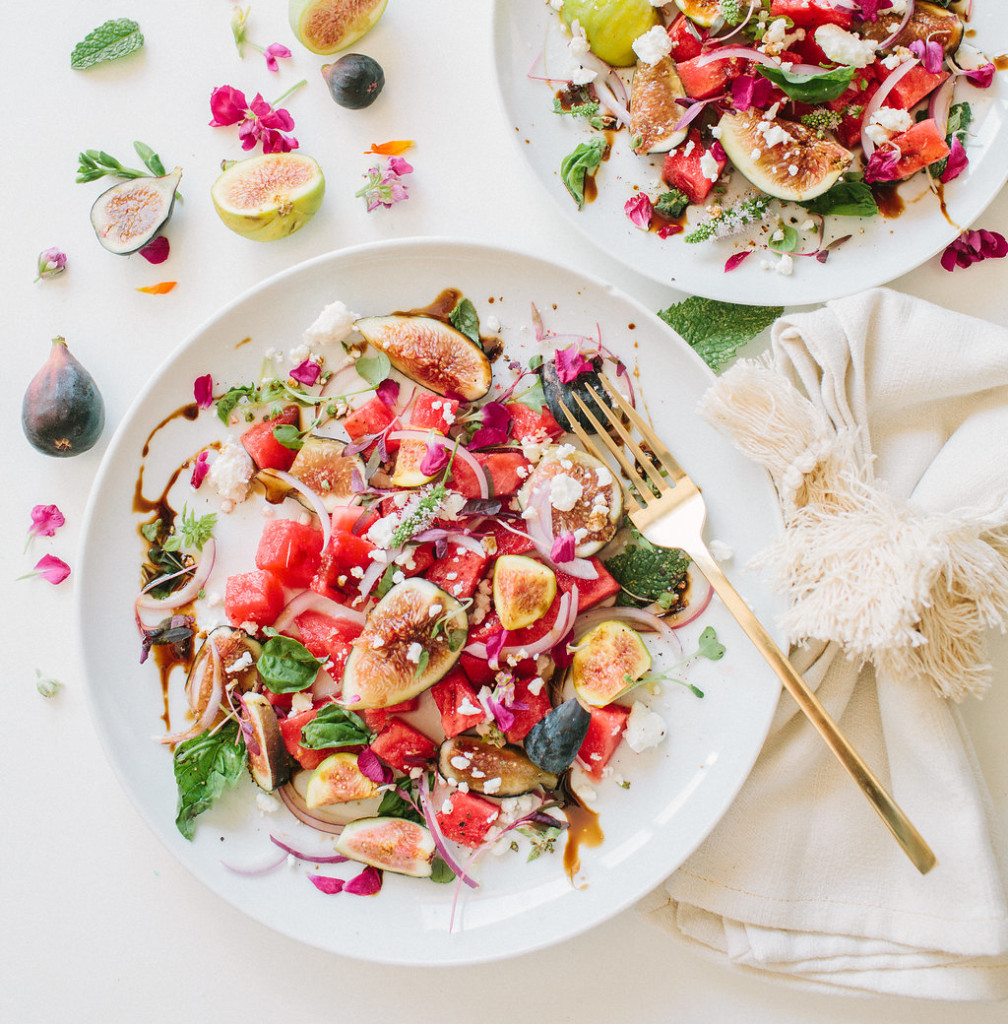 Photos by Yasmin Sarai
Enjoy!