Saúde!
Happy National Tequila Day!
We couldn't let this day slip from us. We love us some margaritas! We rounded up our favorite ones that are a must for any summer night. So get your little booty out to the produce market, and celebrate with us! Fresh ingredients are a must!
Most important part of any yummy cocktail, is the glassware! I own these Clear Margarita glasses, and I wouldn't use anything else! So much pretty detail on the glass. If you haven't already, check out the Little Market.  This is a store that we all our obsessed with. You will find a lot of their pretties in our homes.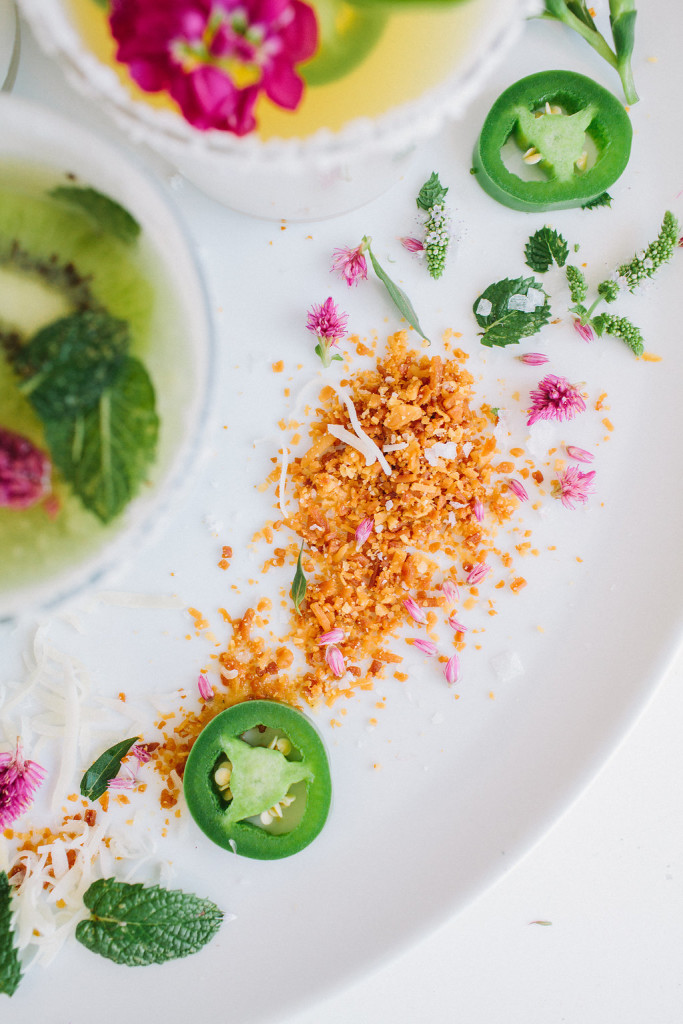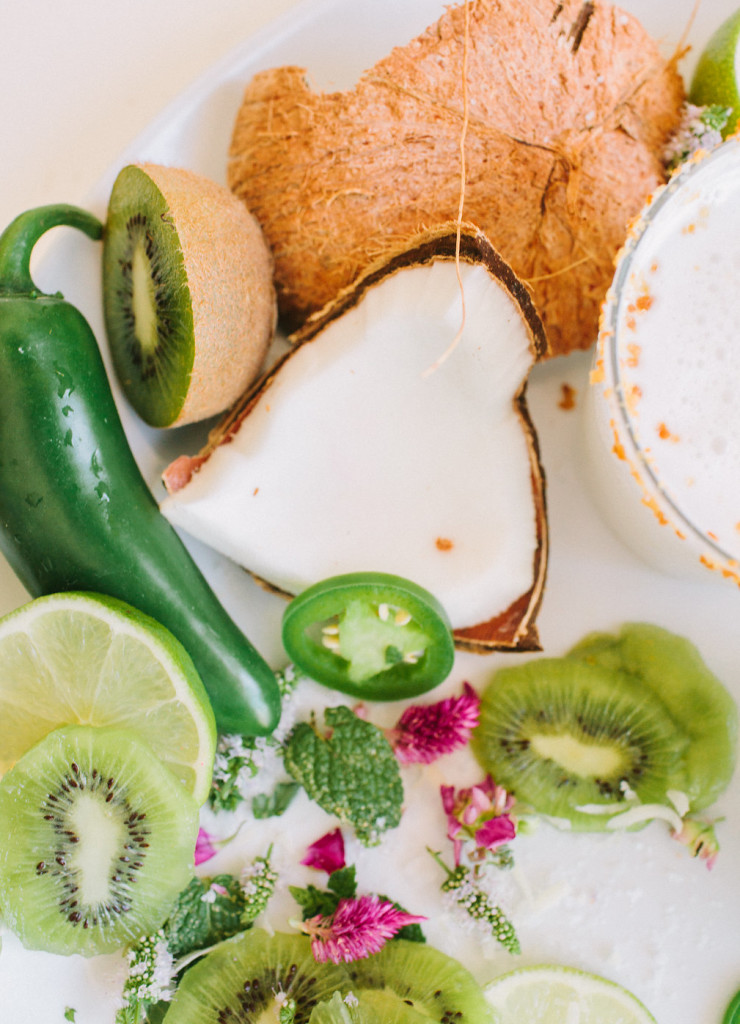 Coconut Margarita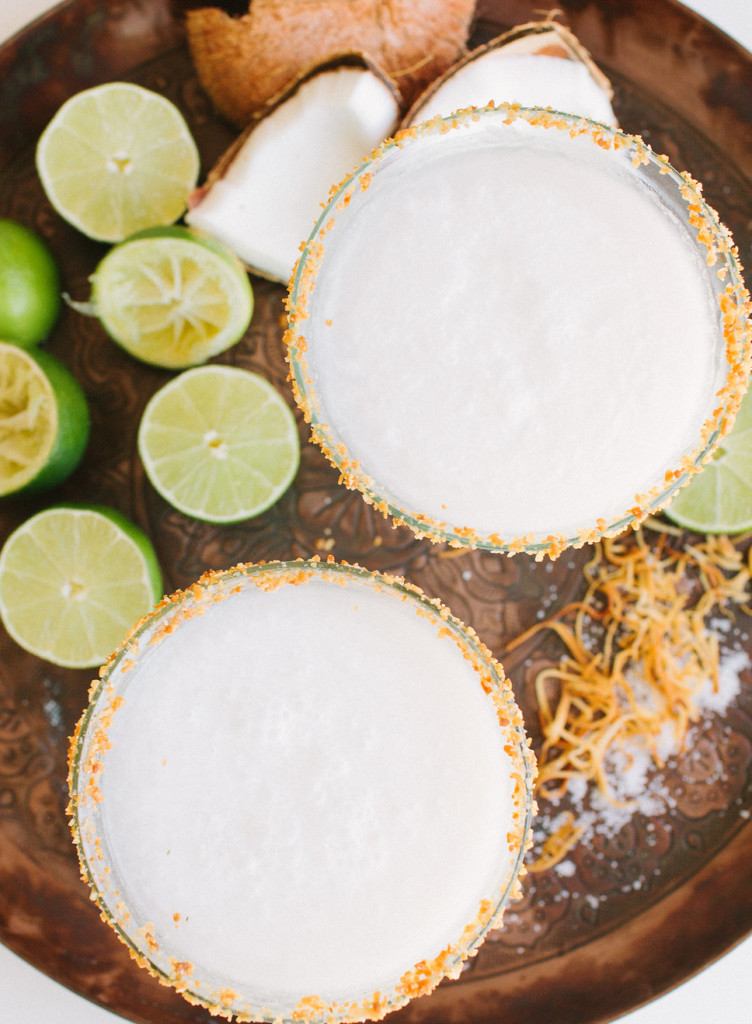 Ingredients
1 cup sweetened shredded coconut
½ teaspoon sea salt flakes or even margarita salt (I like sea salt flakes- Maldon brand)
½ cup freshly squeezed lime juice, plus 2 tablespoons for glasses (about 5 limes)
½ cup Coco Lopez or cream of coconut
½ cup plus 2 tablespoons tequila
¼ cup Cointreau
2 cups of ice
Instructions
Preheat oven to 350 degrees.
On a baking sheet, toss coconut with the salt. Toast in oven, stirring frequently, until golden brown, 8 to 10 minutes. Be sure to keep an eye on it, it could brown and burn easily if you don't stir often. Let cool, then crush. I used my mini food processor, but you can easily used your own utensils- your hands.
Pour 2 tablespoons lime juice into a shallow dish. Place coconut mixture in another dish. Dip rims of two cocktail glasses in lime juice, then in coconut mixture.
Combine remaining ingredients with 2 cups ice in a blender; puree until smooth. Serve immediately.
Kiwi Margarita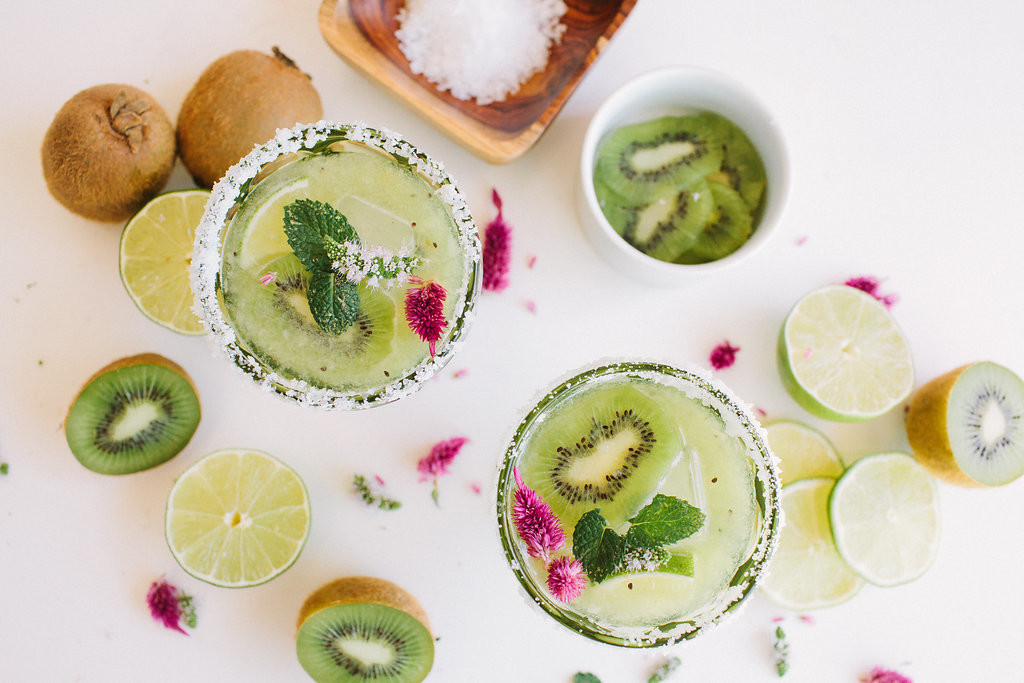 Ingredients
2 ounces Grand Marnier
1 1/2 ounces Tequila
2 ounces lime juice
2 1/2 ounces kiwi simple syrup |recipe below|
Sea Salt Flakes (or any choice of salt)
kiwi simple syrup
4 kiwi fruit, peeled
1/2 cup sugar
1/2 cup water
Instructions
Rim the ridge of your glass with a lime wedge and dip in salt. Fill the glass with ice. In a cocktail shaker, combine the tequila, grand marnier, kiwi simple syrup and lime juice with ice, and shake 30 times. Pour over ice.
Don't forget to garnish with lime and slices of kiwi. Adding a bright colored flower always gives it an extra pretty detail for your guests.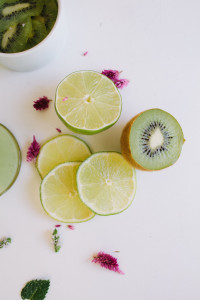 Mango Jalapeño Margarita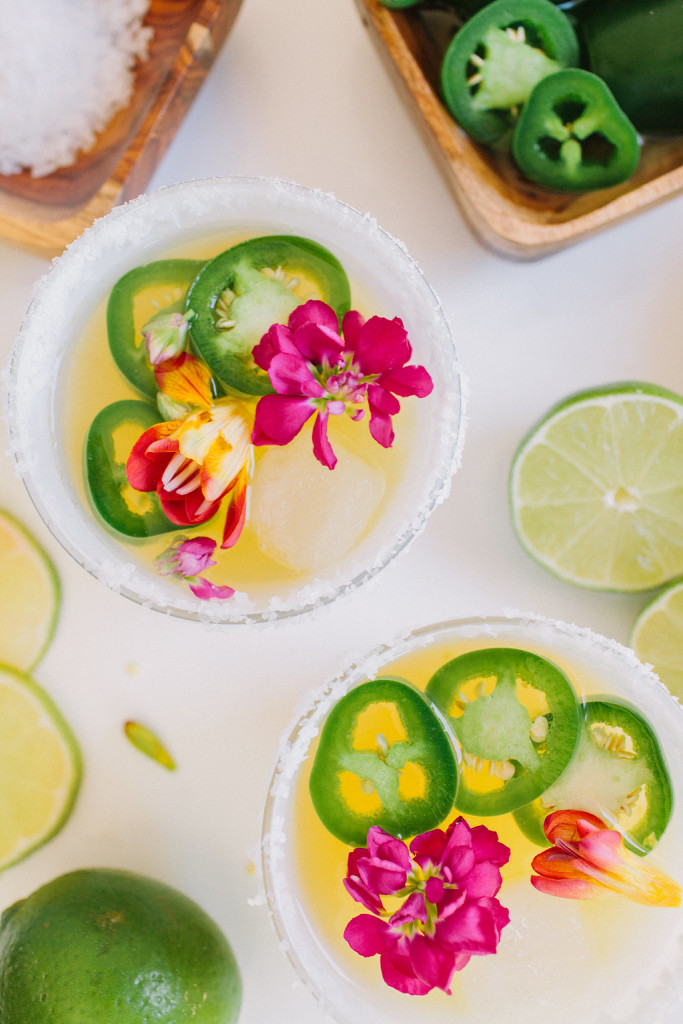 Ingredients
2 ounces Grand Marnier
1 1/2 ounces jalapeño tequila
2 ounces lime juice
2 1/2 ounces mango simple syrup
1/2 mango, peeled and chopped
2 jalapeño peppers, sliced
salt for the rim
lime wedges
Instructions
Big Tip: Wear kitchen gloves!! I didn't do this and literally days later I'm still wiping my eyes and getting  jalapeño in my eye.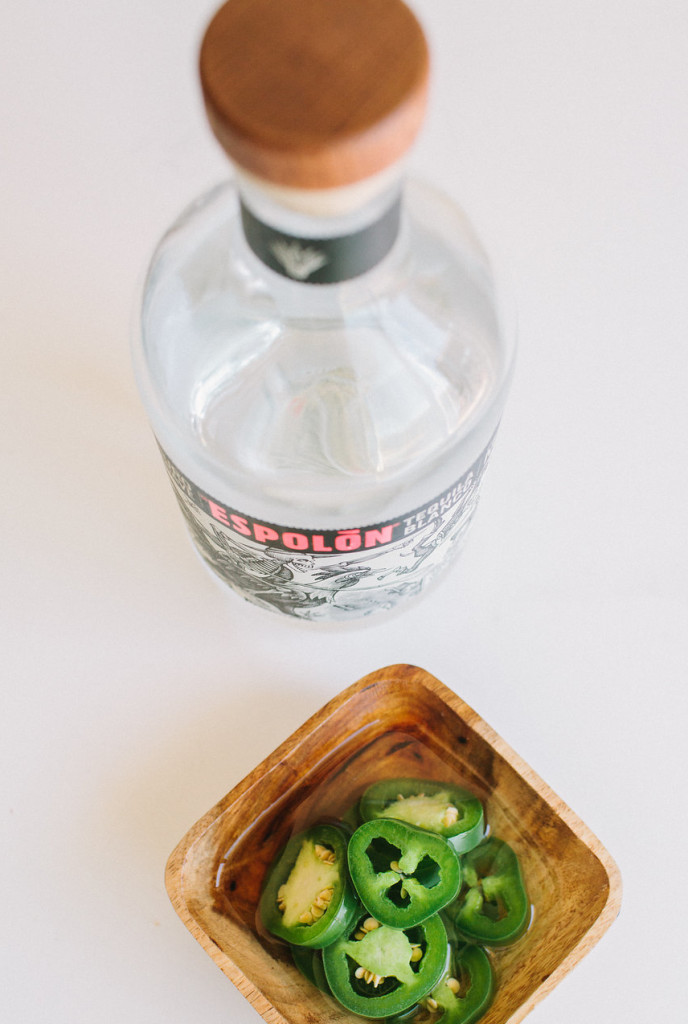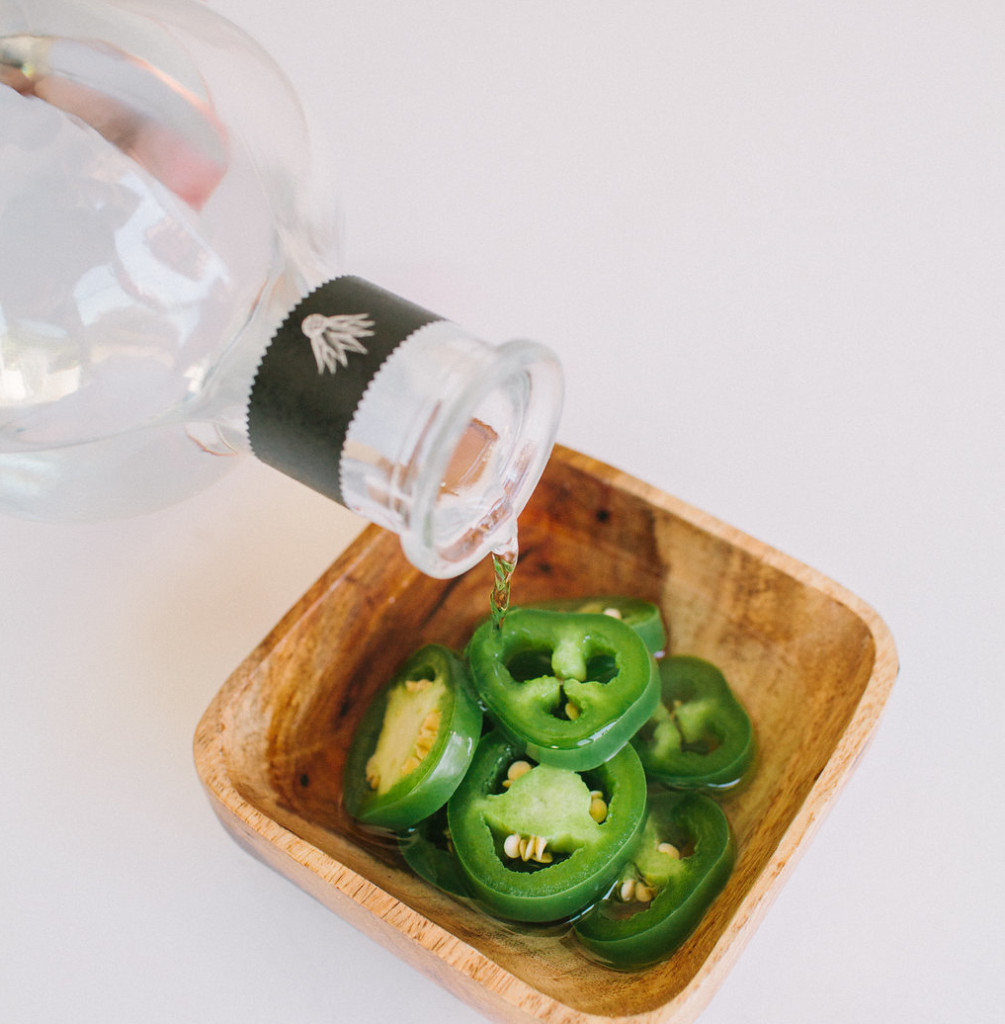 For jalapeño tequila: add a couple slices of jalapeños to bowl or container and cover with 1 1/2 cups of tequila. Let sit for a couple hours or preferable overnight. Strain tequila. Save the jalapeños for garnish.
For mango simple syrup: combine equal parts sugar and water, bring to a boil and let sugar dissolve, then turn off heat and let cool completely. I did 2 cups of each sugar and water, this will make a batch of simple syrup that you can save in the fridge. Always good to have a batch of simple syrup in your fridge for any impromptu cocktail nights. Combine 1 cup simple syrup + 1/2 mango (peeled and cubed) in a blender and blend until combined.
To make the margaritas, rim the ridge of your glass with a lime wedge and dip in your choice of  salt. Fill the glass with ice. In a cocktail shaker, combine tequila, grand marnier, simple syrup and lime juice with ice, and shake for about 30 seconds. Fill glass with ice. I then squeezed extra lime juice over the ice. Fill your glass to the top, and then garnish with a lime slice and the infused jalapeño.
This definitely has a bit to it! But wWith the sweetness from the mango simple syrup, its a great combination! If you don't like a lot of heat, take the seeds out prior to infusing and garnishing.
Photos by Yasmin Sarai 
Cheers!!
xoxo
Abby