Continuing our love for tropical fruit today with our yummy papaya bowls. I love love love any sort of tropical fruit, especially Papaya. It's loaded with fiber, vitamins, and is known for many anti-cancer properties and digestive enzymes for a happy belly. You got to love that!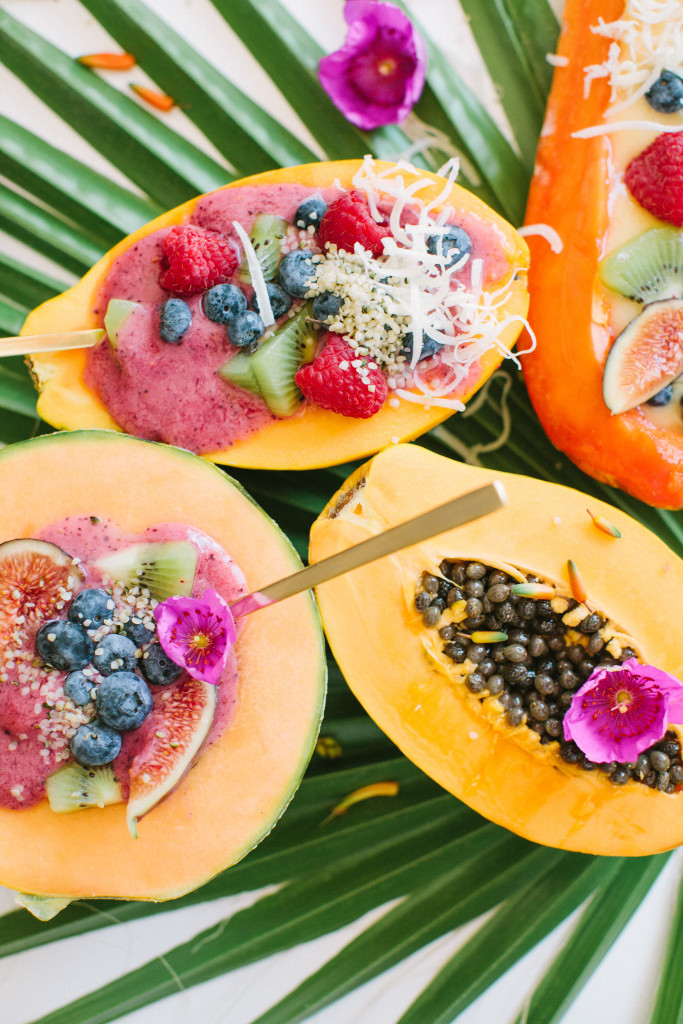 Photos by our favorite
 Yasmin Sarai
 I found this concept of the fruit bowl, and I had to try it! And it was a hit in our household! You have to try it, I promise you will you love it.
This is a great idea for a brunch party to have your guests make their own bowls. Papaya bowl bar anyone?!? Also, would be great as a dessert.
It's sweet, delicious and refreshing especially during the hot summer!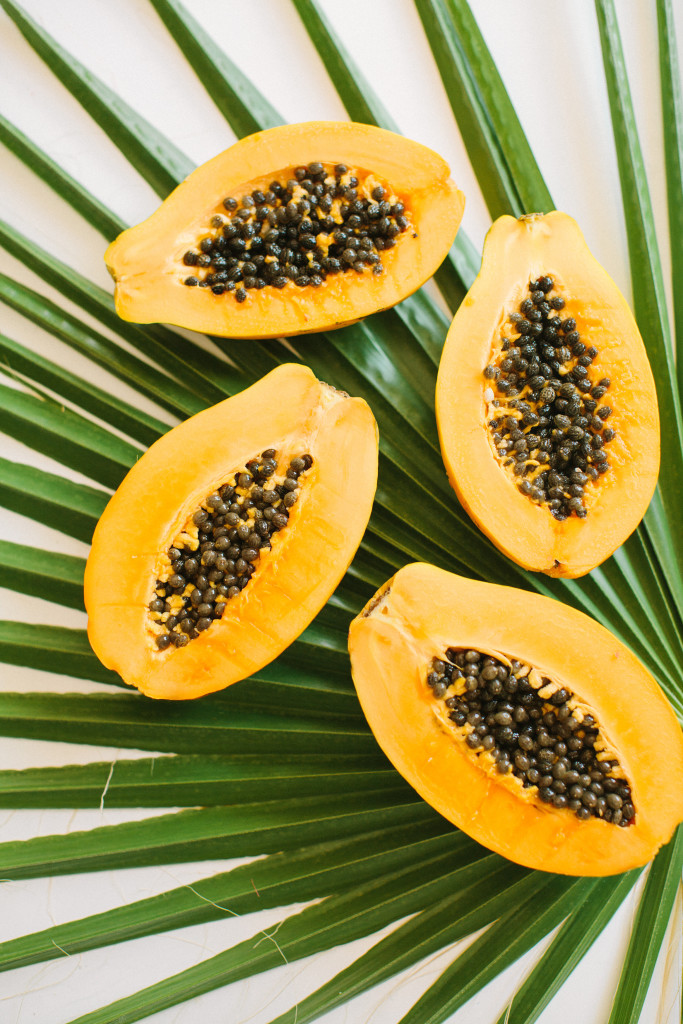 Start with your bowl choice. I love to use papaya and cantaloupe as my bowls.
Take a spoon and de-seed the fruit of your choice.
Now you can use anything from yogurt to smoothies to fill your fruit bowl. I like to use the jamba juice smoothie mix. Pour the smoothie into your fruit bowl.
Lastly, top with your choice of fruit, granola, seeds, nuts, etc. I used blueberries, kiwi, raspberries, and figs. I lastly top with shredded coconut and hemp seeds.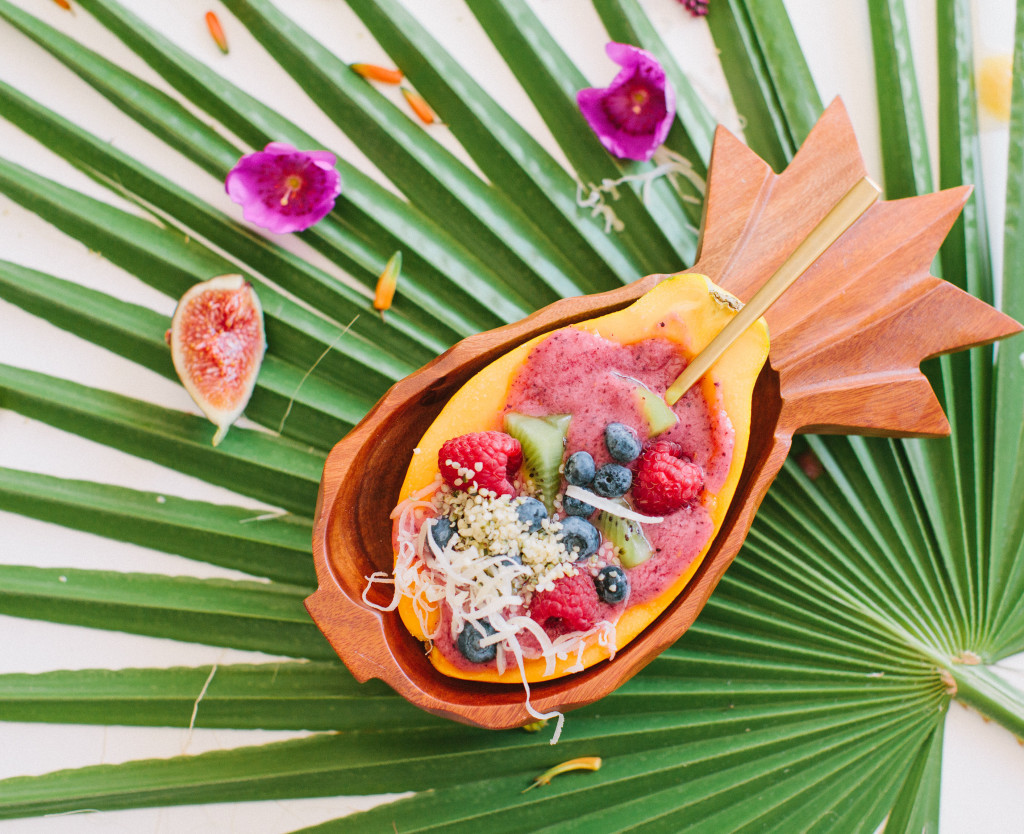 Not only is this yummy breakfast healthy for you but its is so easy to do.
Happy Friday!
xoxo
Abby