You guys!  Christmas is so so soon!!  And I don't know about you but I'm still doing my shopping!  This year something I really wanted to focus on was not buying just STUFF for my kids.  Do you know what I mean?  It seems like they get a toy and they are over it in a week, and then it's just stuff lying around.  This year I wanted to invest in more educational toys, something that would last and grow with them and that they could learn from.  It seems like the stuff piles up and starts overflowing from their toy box very easily, I have to clean it out multiple times a year!  That's why this year it's all about less is more.
I teamed up with Educational Insights & Learning Resources to highlight a few great toy options your kiddos will be excited about and that they will learn from!!  Court is now 4.5 and Cruz is 2 – Court is constantly saying "Let's do science Mommy!" and of course little brother follows suit!  I love seeing their eagerness to learn and having things in the house that keep them busy that aren't an iPad, ha!
Keep scrolling to see and shop my top picks!!
Photos by Roxanne McClure Photography & Corrie Lynn Phototography
All of our cute T-Shirts are from Chaser & Chaser Kids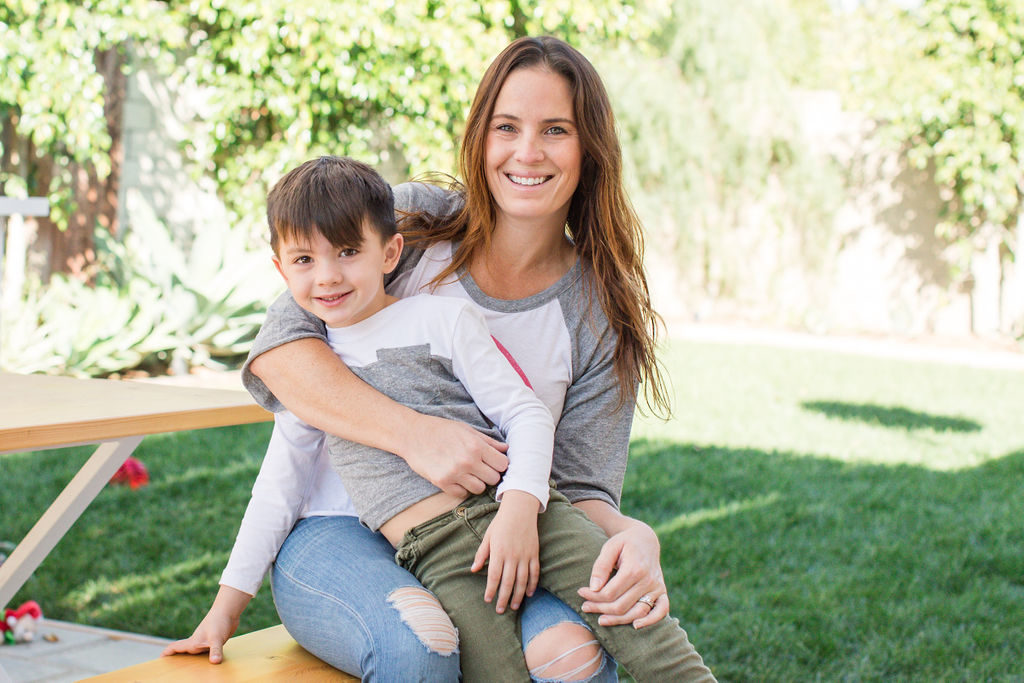 The first toy is Court's absolute favorite.  Something Court is really into is "making potions", he loves to take different things and mix them together to see what they make.  He'll take water, toothpaste, food coloring, grass and mix it all up.  The outcome is pretty darn gross but he loves it.  He says "I'm doing science Mommy!"  I thought I would love to encourage this more, but not with everything from my pantry or bathroom!
Introducing Beaker Creatures Super Lab!  Court's new obsession!  You can buy this set that comes with the lab kit, 2 beakers, 1 stir stick, 1 pair of tongs and 2 beaker creatures to test in the lab.  Basically you put this pod in the main chamber and pump liquid into it and watch it react!  It bubbles up and over and a tiny little toy creature is inside for your child.  Court thinks it's the coolest thing and I have to say, it is pretty darn cool.  Plus you can buy more pods to test out, I ordered a few here to put in his stocking!!
Watch his little face light up as he does this experiment!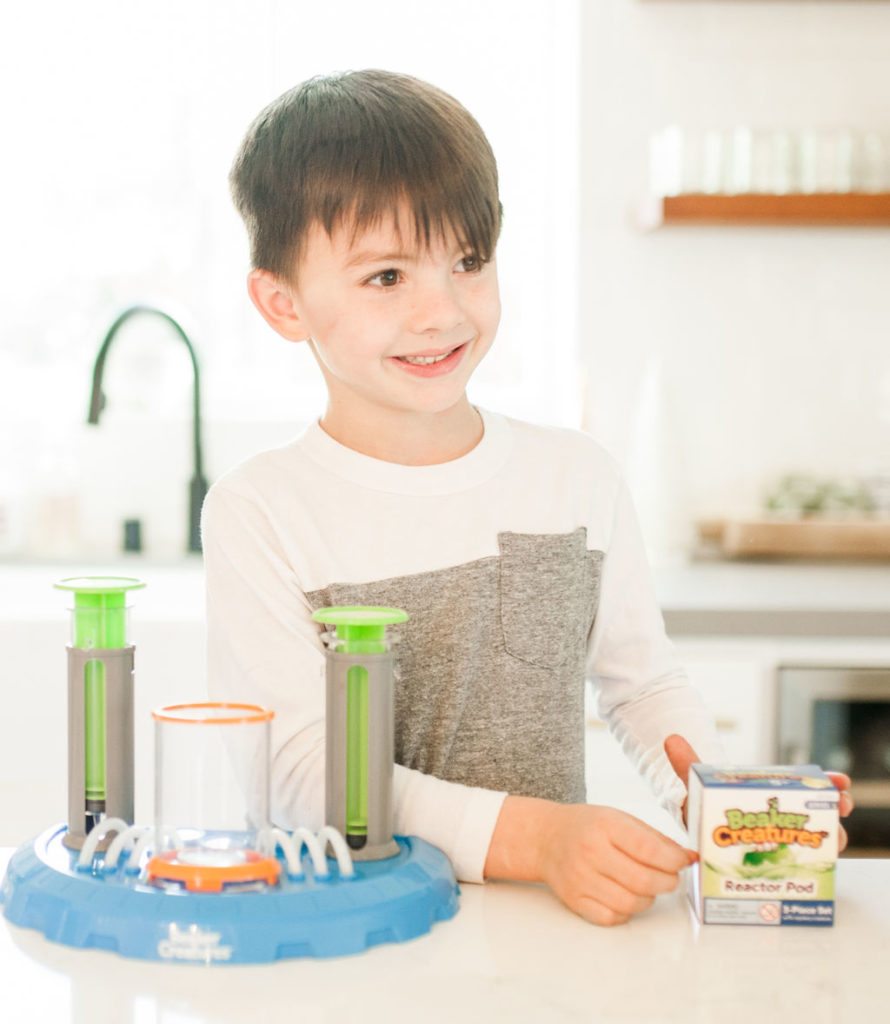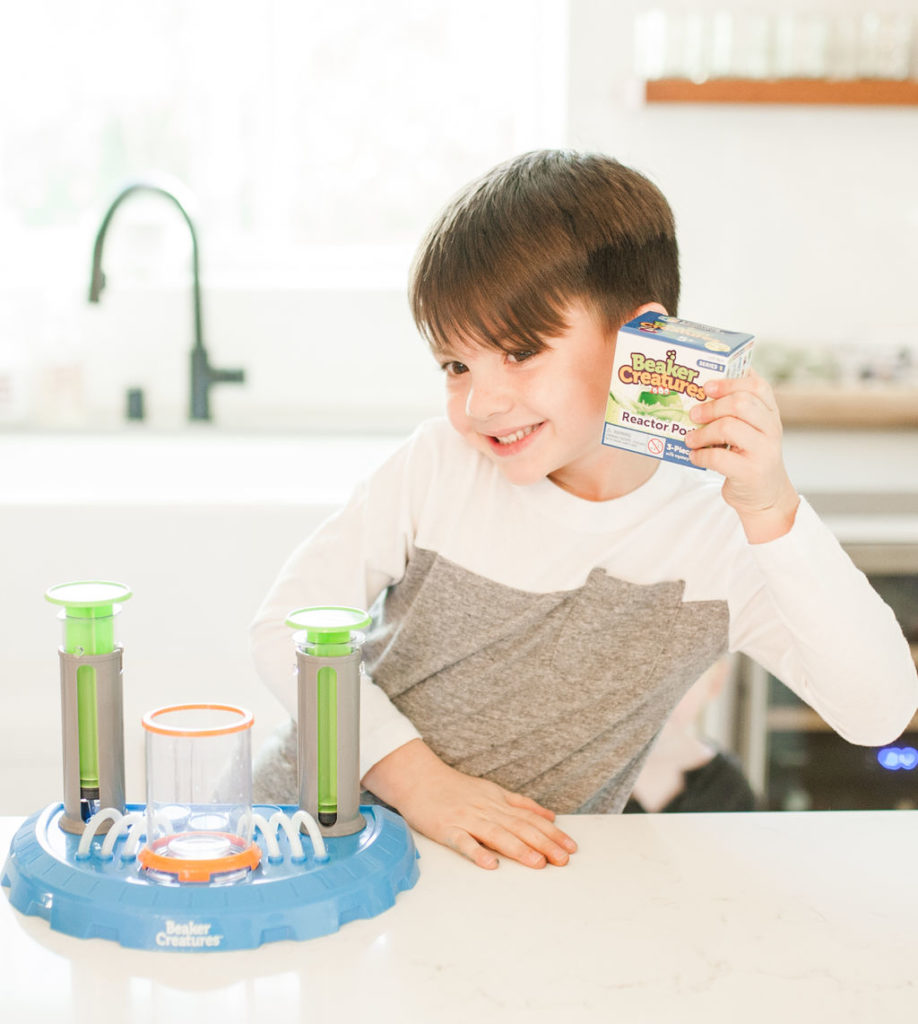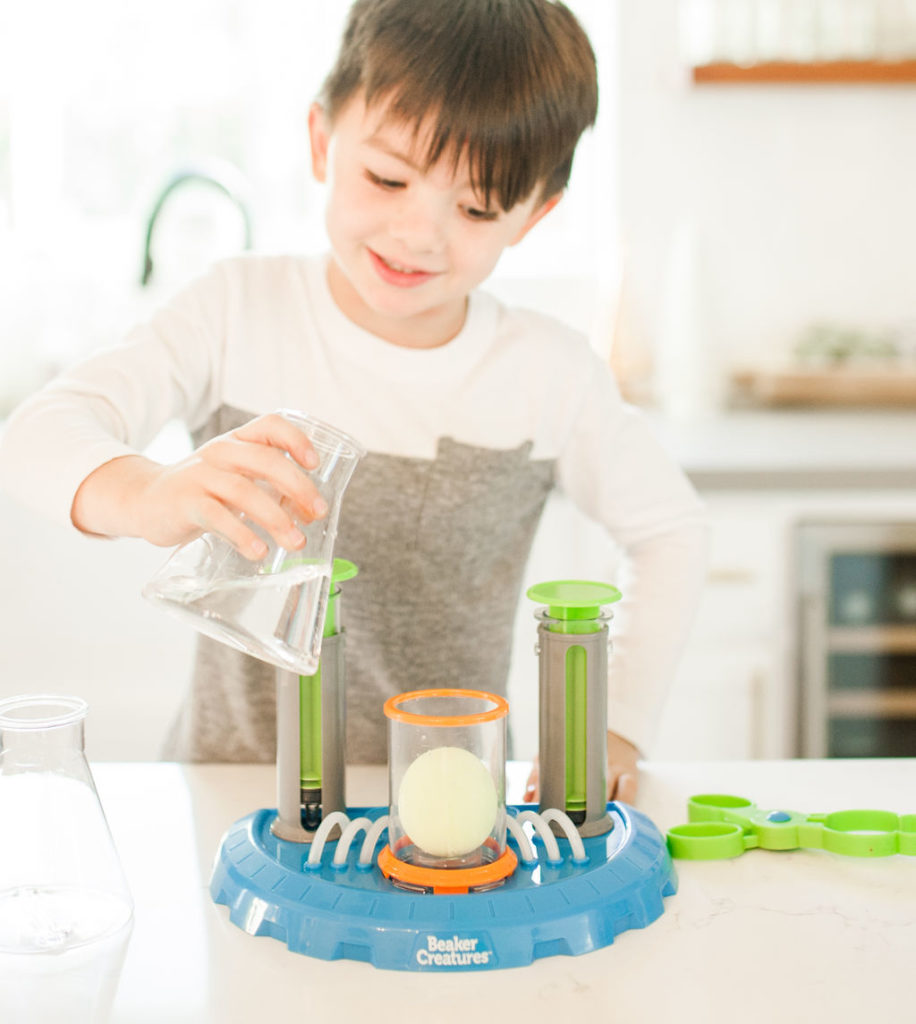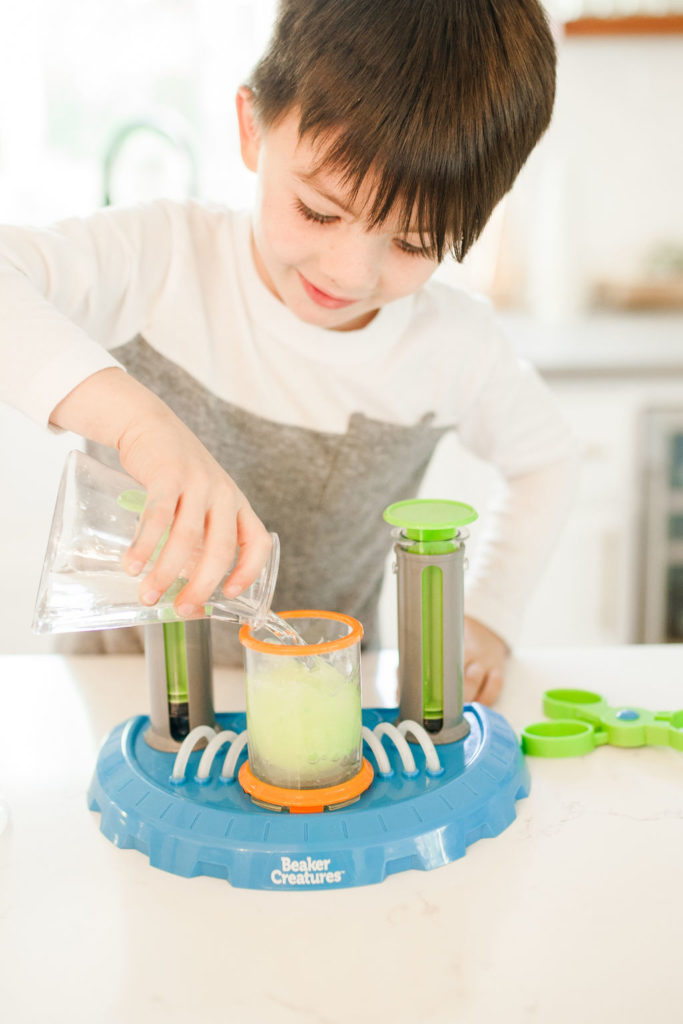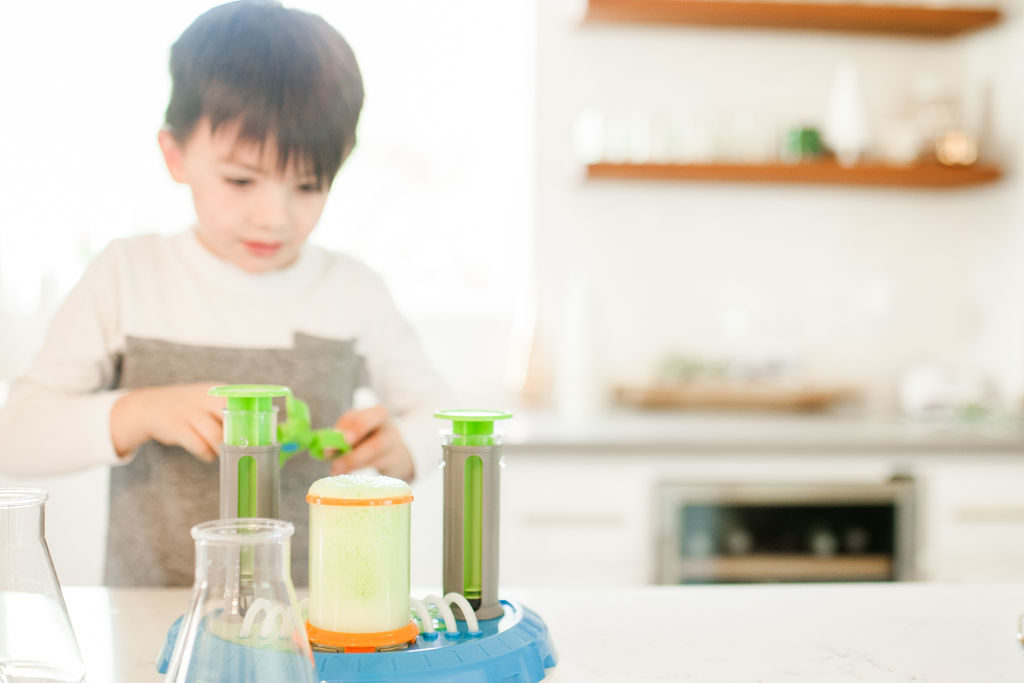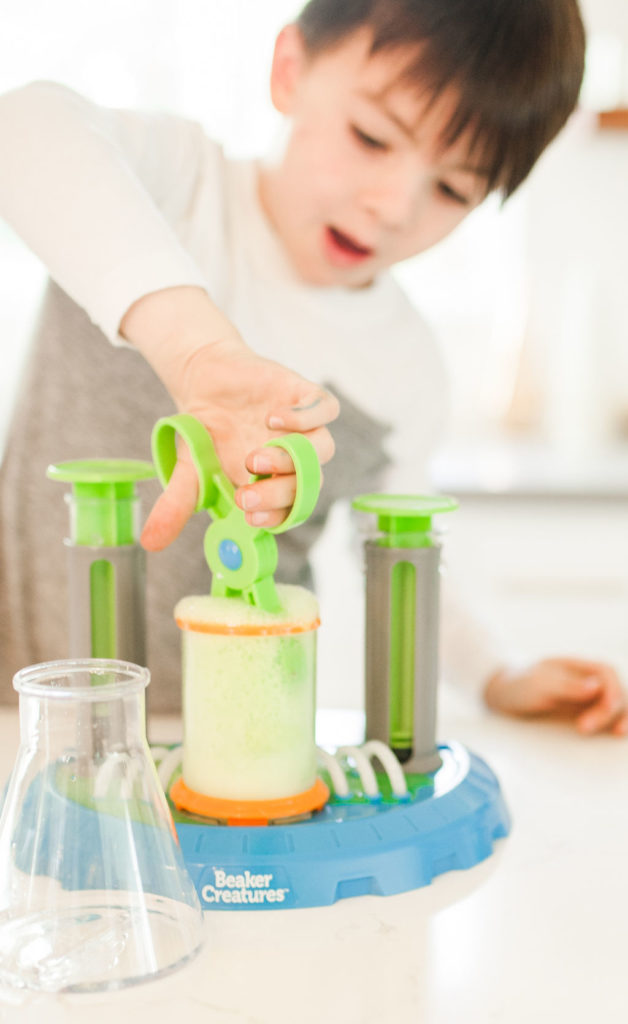 Court also loves trying out the Brainbolt, a memory game.  He even brought it to school for show and tell!  It's something that keeps him busy for quite a while and also my husband and I!  Haha!  Cruz isn't quite there yet, but loves to watch big brother at work!  We took it on a long car ride recently and he liked playing with it most of the way – it's great for building their quick thinking skills and memory.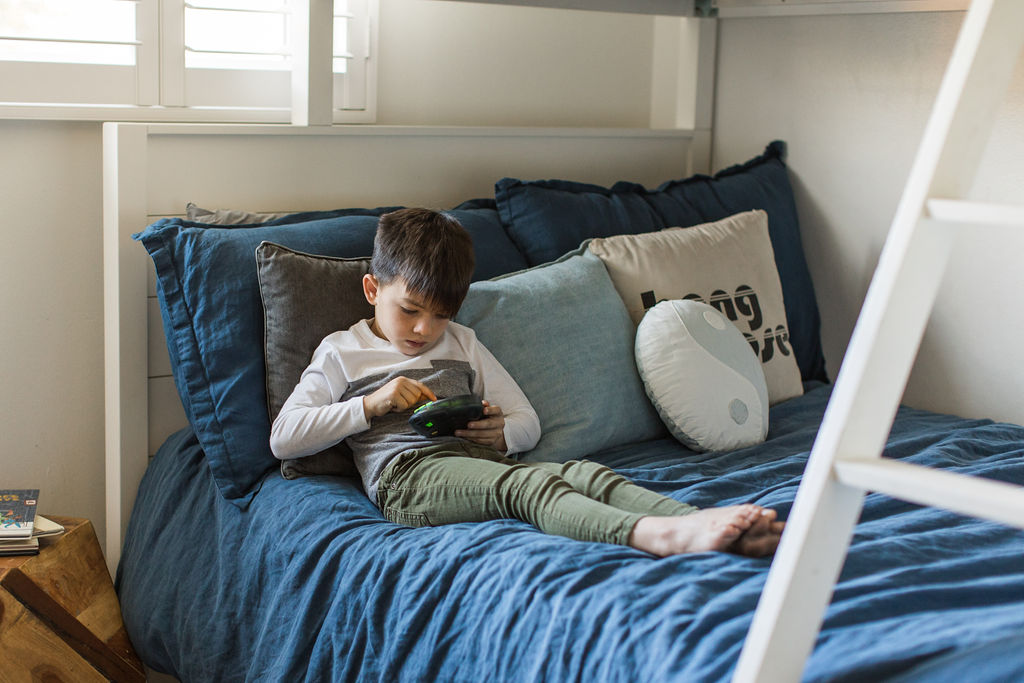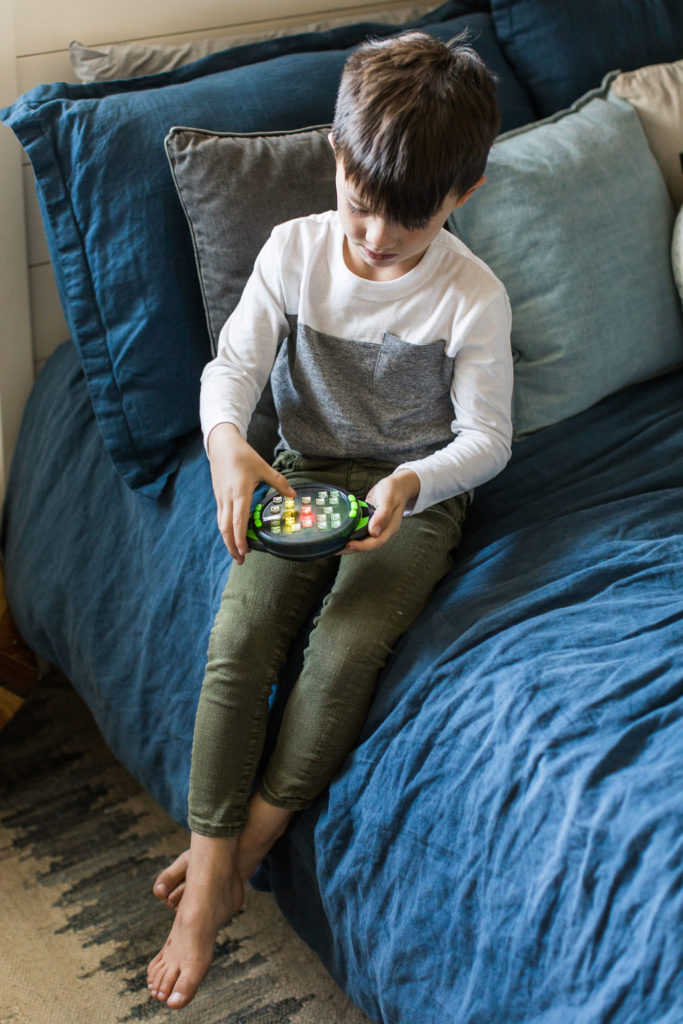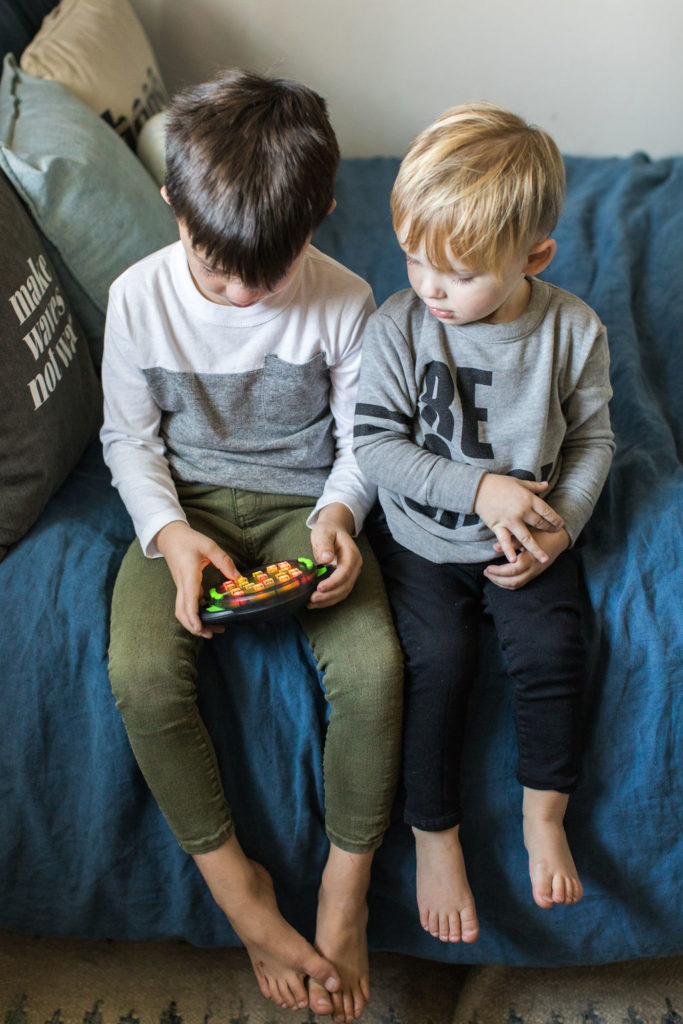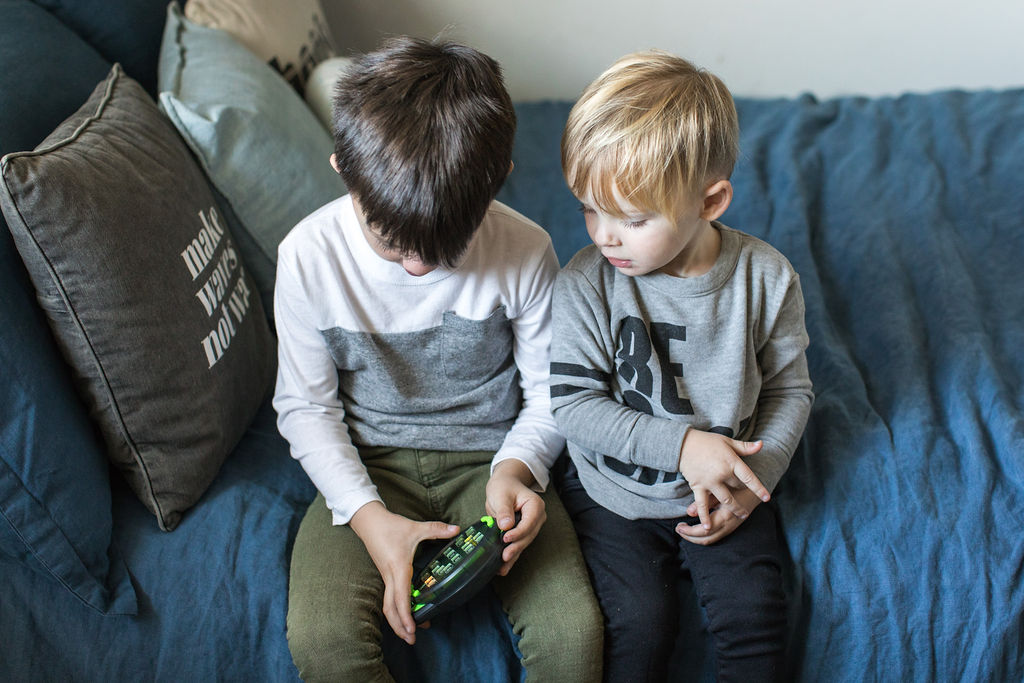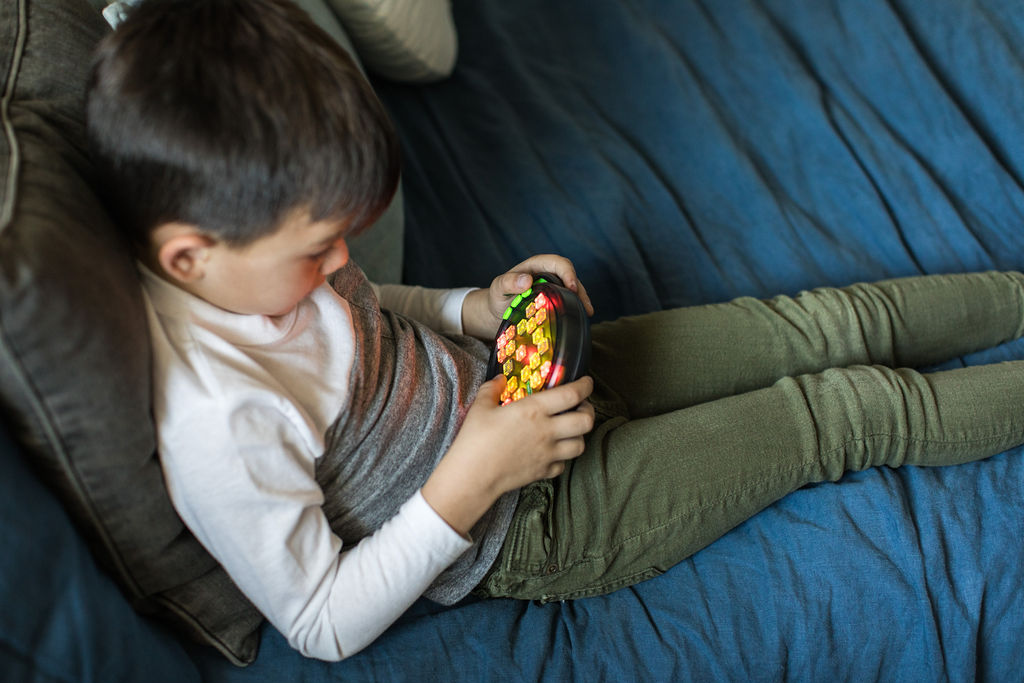 This toy is sort of my favorite!  Learning Resources Talking Globe.  This means so much to my husband and I because we have so much family around the world.  It's so great to show them where their cousins are in Portugal, New Zealand, Canada, Egypt, Brazil and more!  The kids use the special pen and it tells them places and different things about them such as animals who live there.  It's really sweet to see the boys pointing and talking about different places they want to visit and travel, love putting that sense of wanderlust in them as well!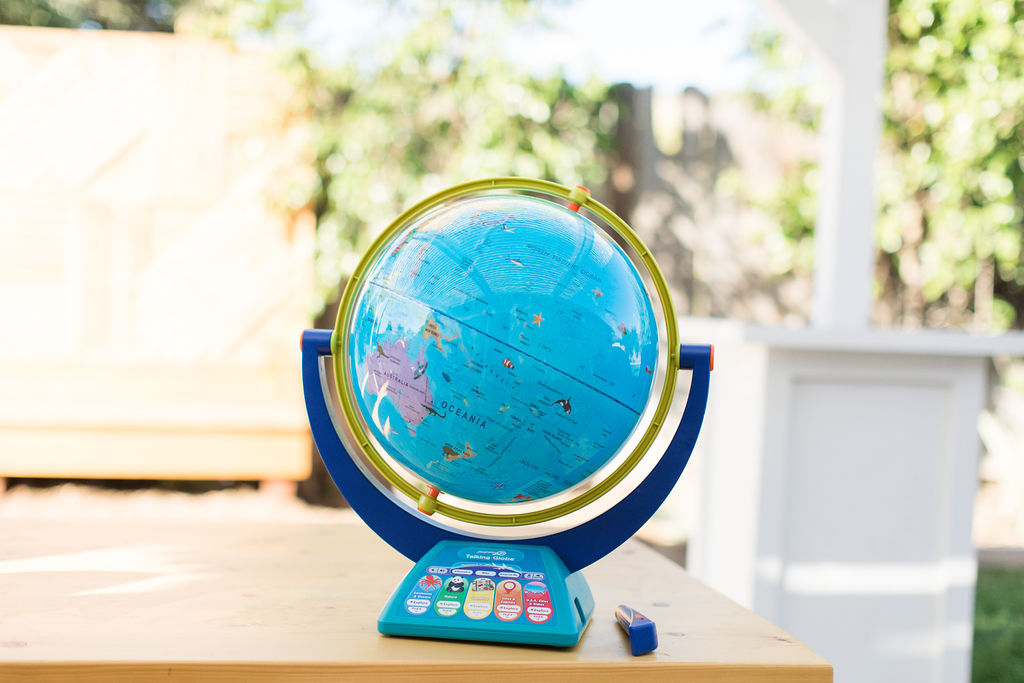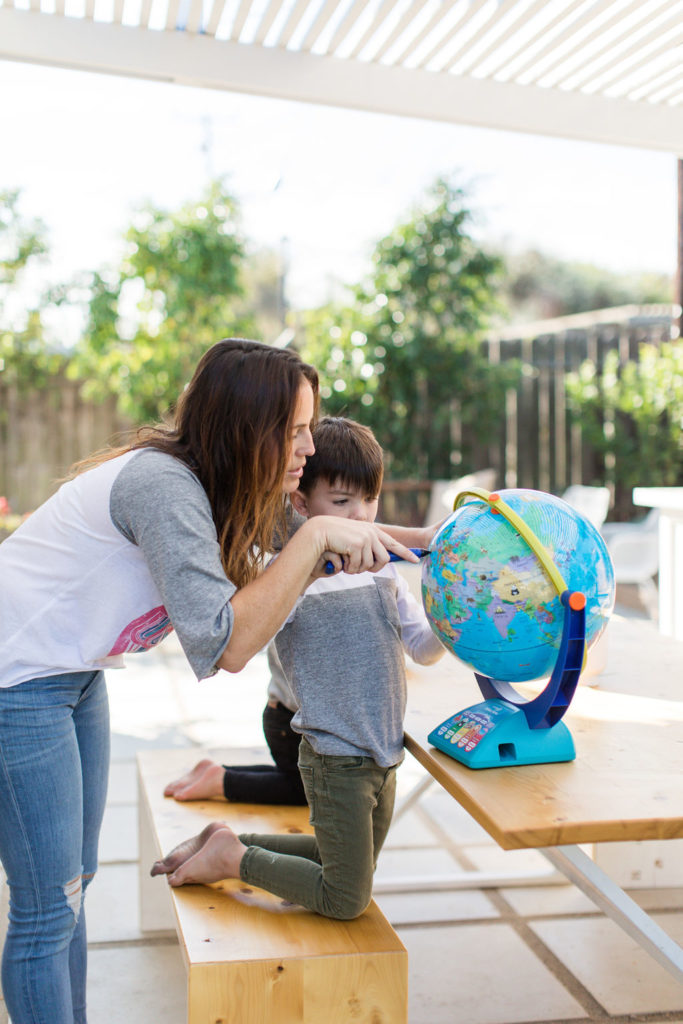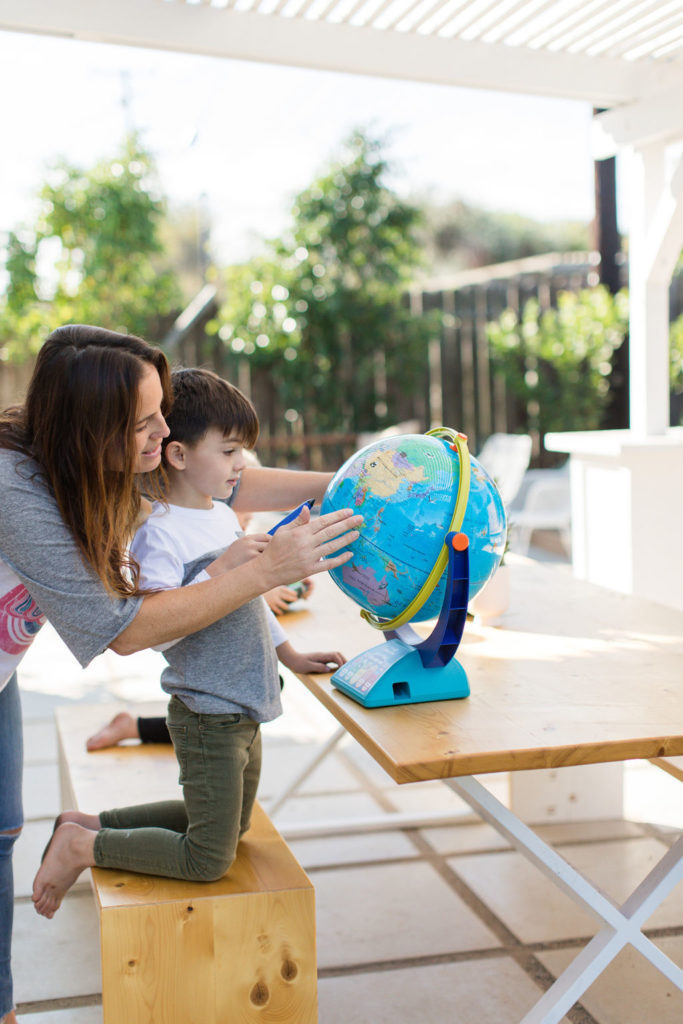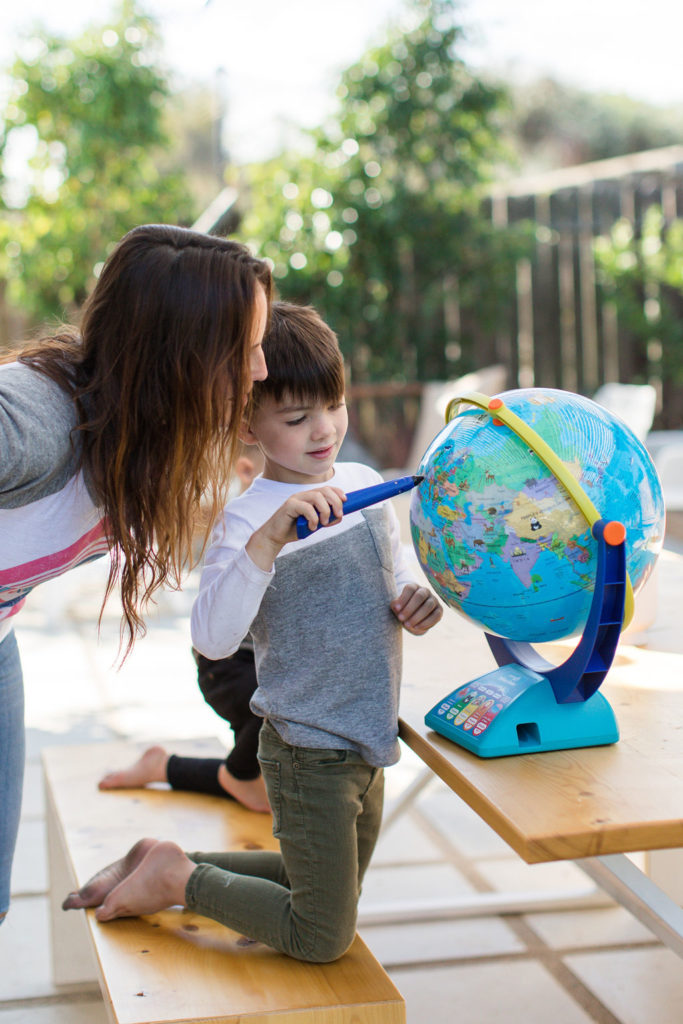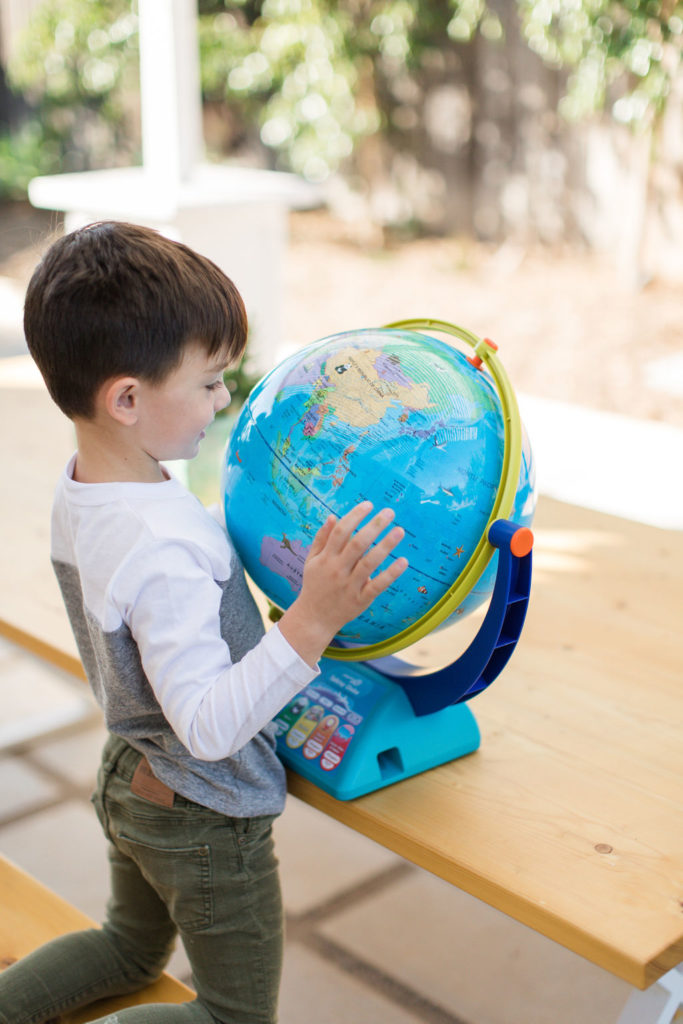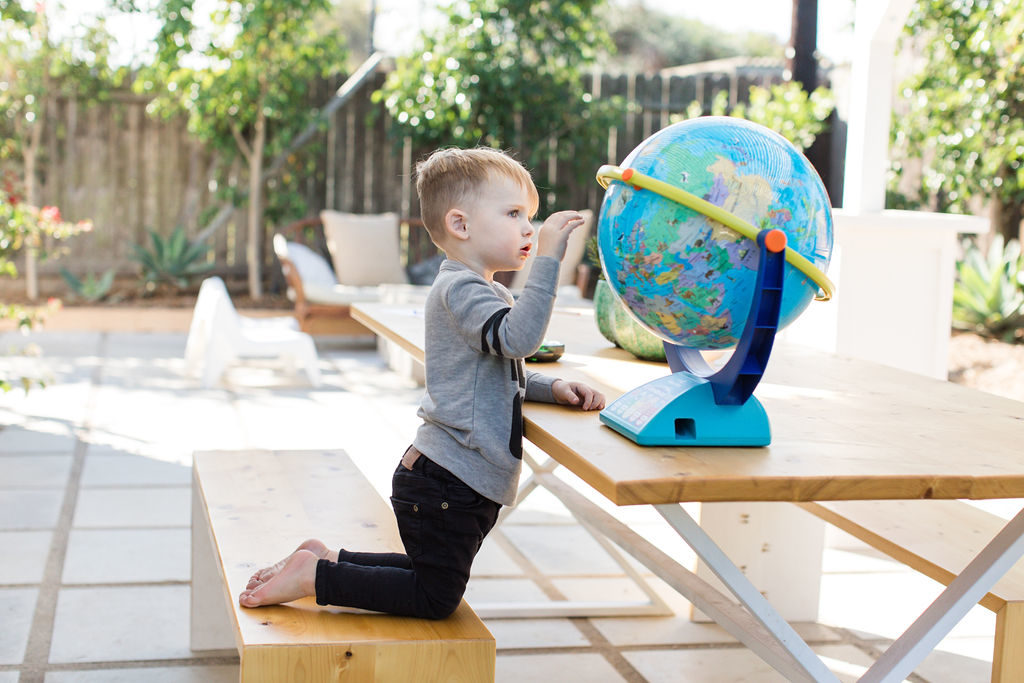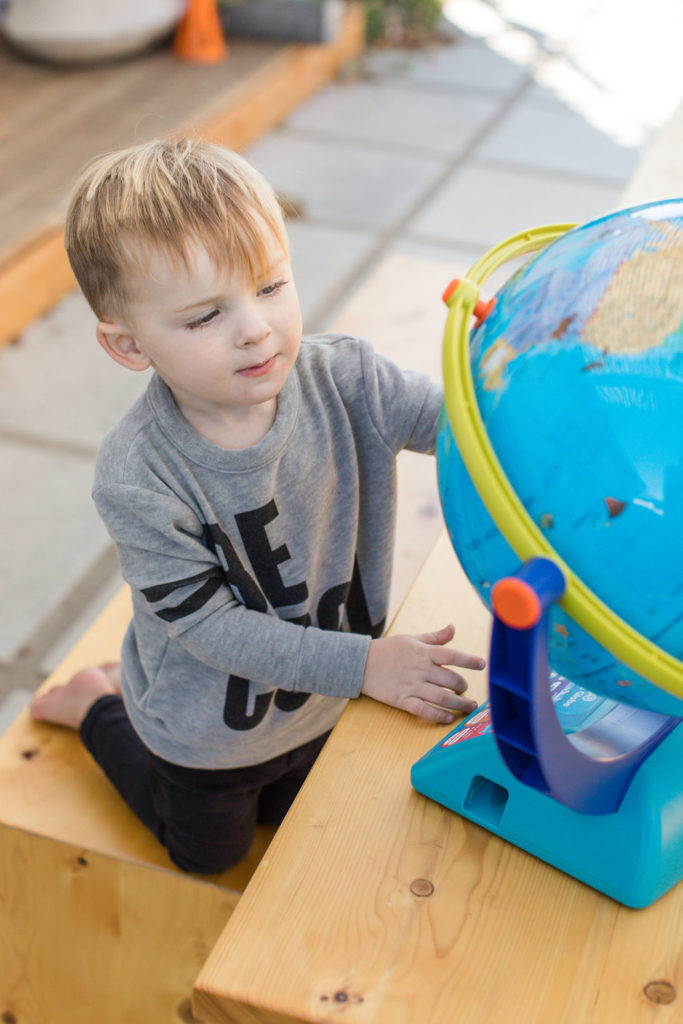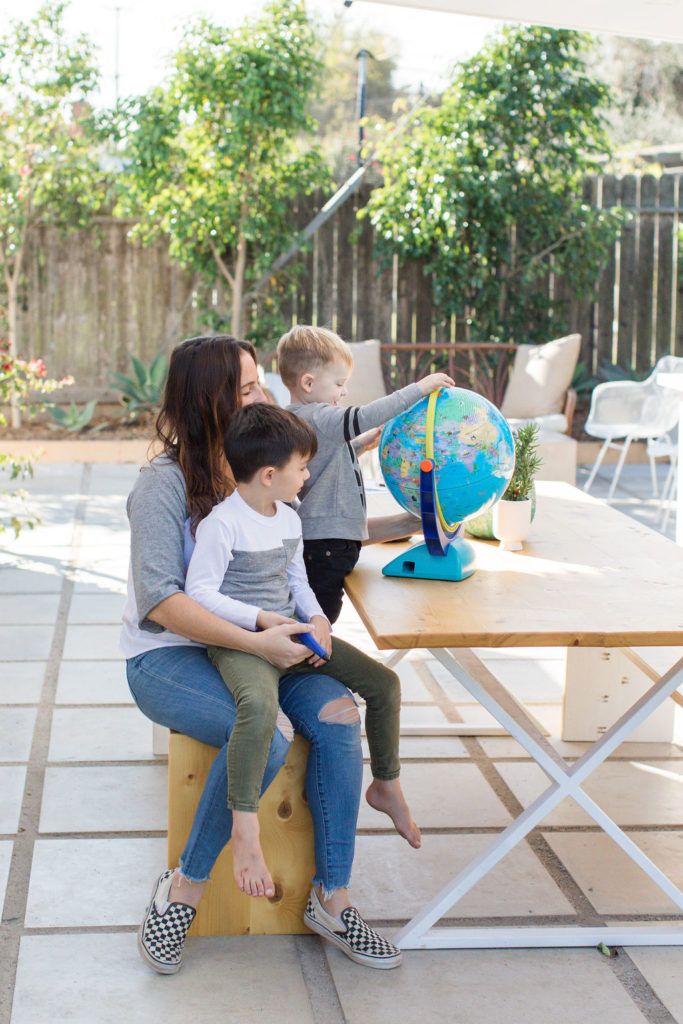 You can shop all of these great educational gifts and more here!


xx
Jacquelyn