Holiday gifting can either be a dooming task or a fun, thoughtful opportunity for you to show your love for your cherished family and friends. There's nothing better than a gift that's been handcrafted and created specifically for you. Curated boxes are a great way to do this! And you can do this yourself! This year, I teamed up with some of my favorite brands to create four pretty boxes with products I adore and personally use myself. Plus, these beautiful boxes sure beat the traditional holiday gift bag with stuffed tissue paper and shiny ribbon.
Photos by Dayna Studios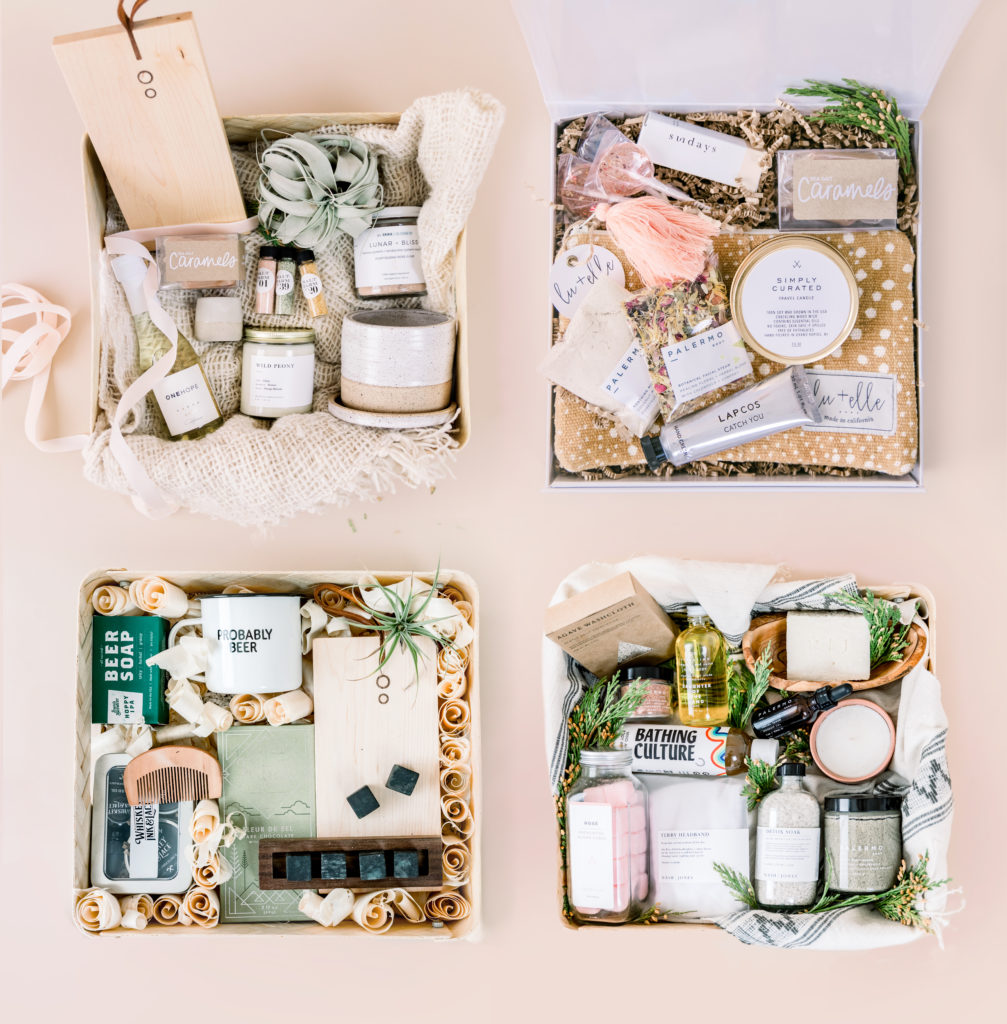 Let's Get Homey!
This first box makes a great hostess gift or for anyone in your life that loves to spend most of their time in the kitchen and enjoys adding special pieces to their home.
Let's start with something sweet! During Christmas, there should always be sea salt caramels in arm's reach or any type of caramels for that matter. Joy + Oliver is a small batch bakery using the highest quality ingredients made by hand. Owner Kristen Massad is a certified pastry chef and has been creating decadent desserts for 12 years. From classic sea salt caramels to bourbon pecan caramels, Joy + Oliver's caramels are out of this world!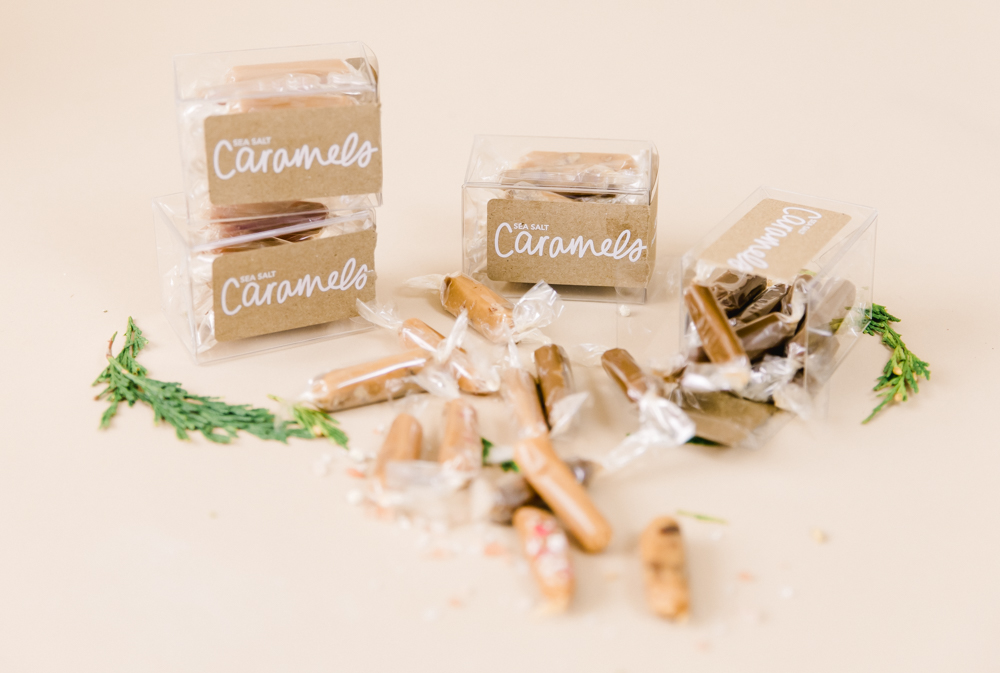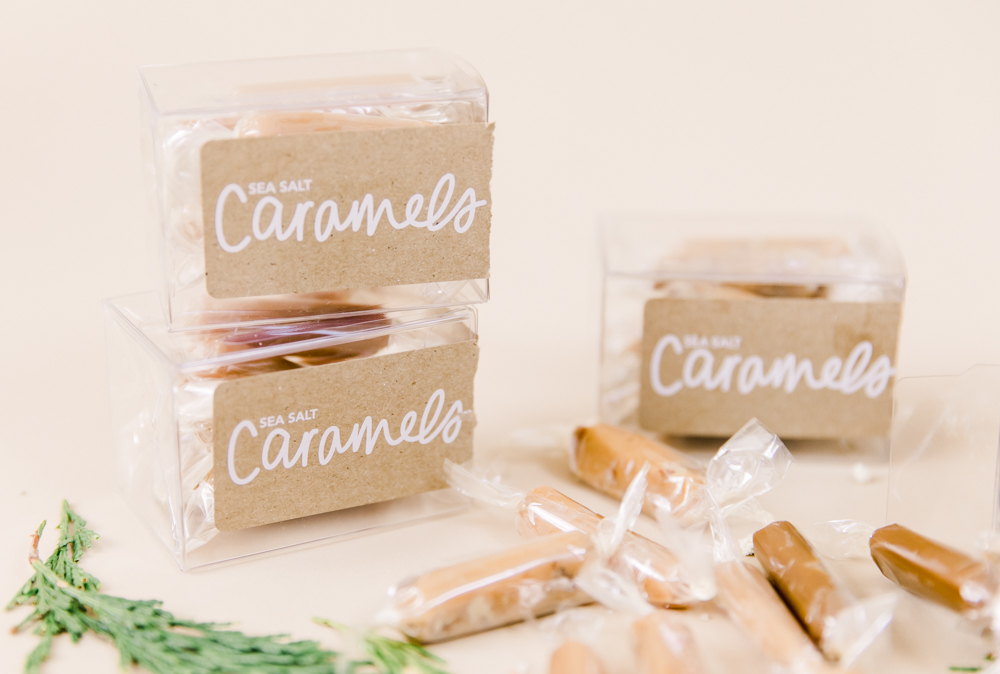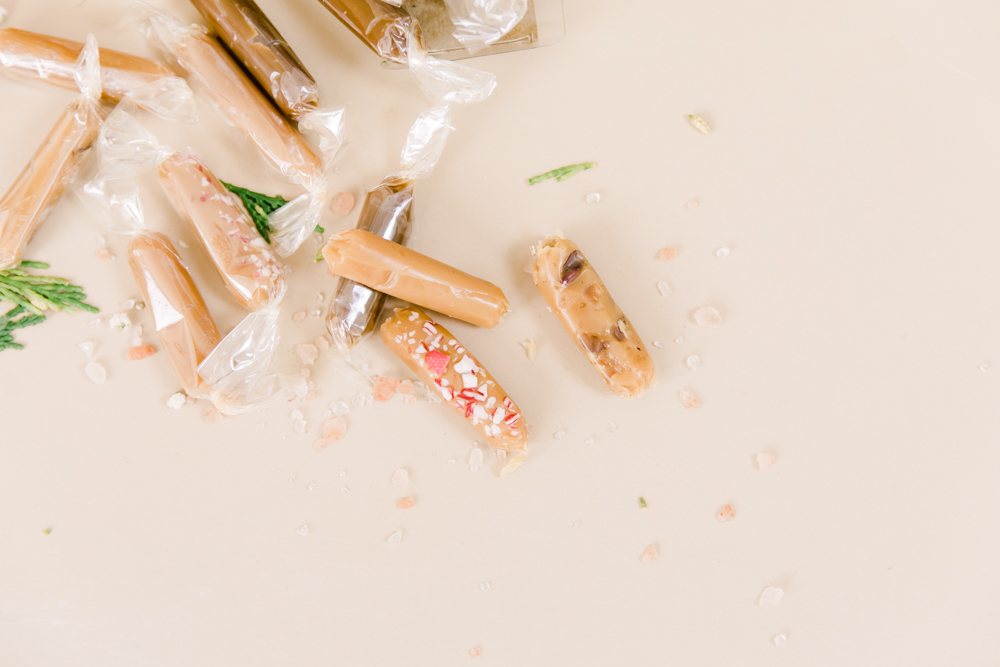 Help your family and friends celebrate the new year by including my favorite champagne from One Hope Wine.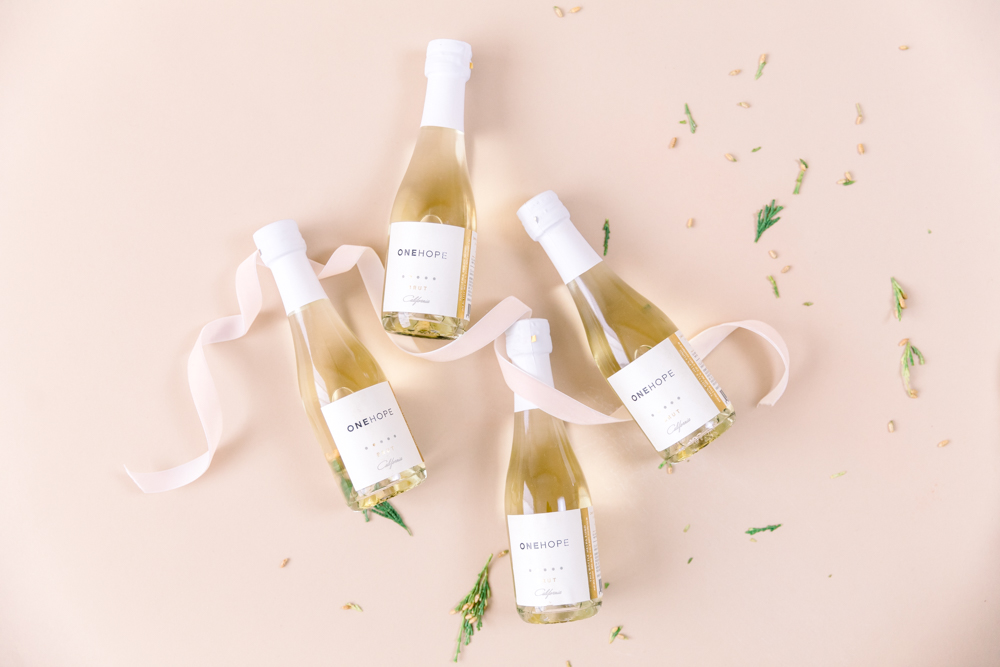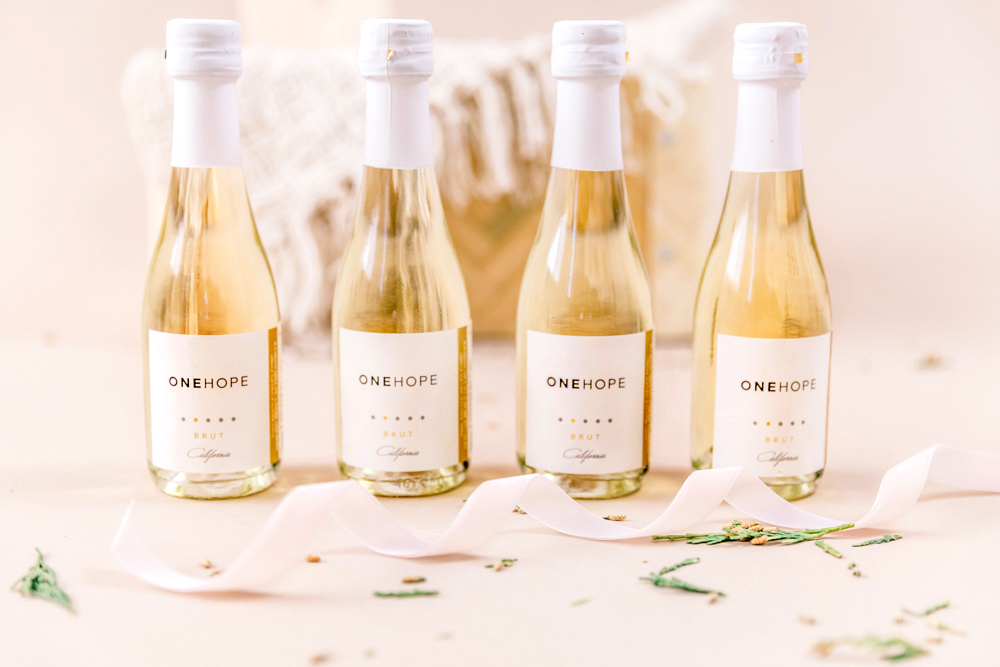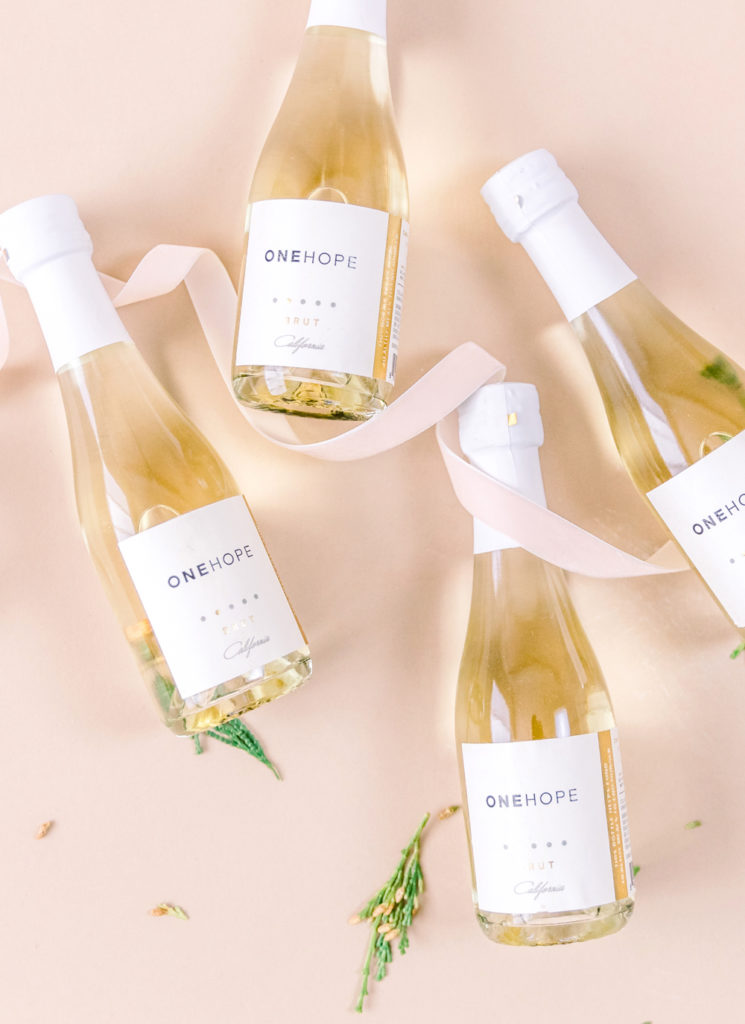 When gifting boxes like these holiday ones, I like to use a blanket, towel, or any type of textile to gift but also use as part of styling the box. The Creative Women have this gorgeous open- weave Kenya Wool shawl that you can use as a scarf or a light blanket to place on your sofa or chair.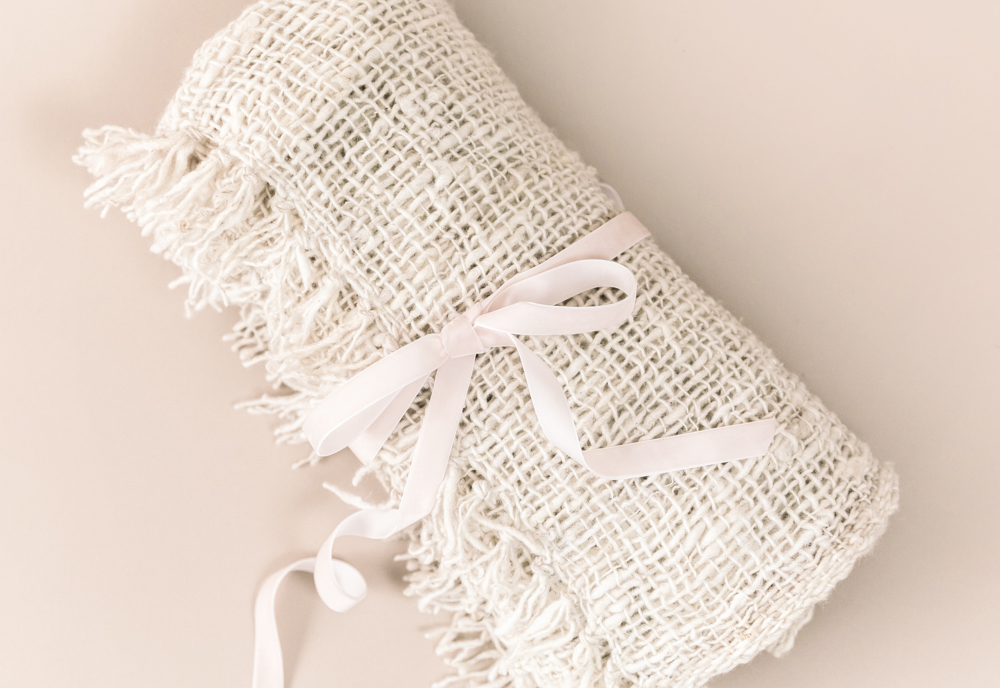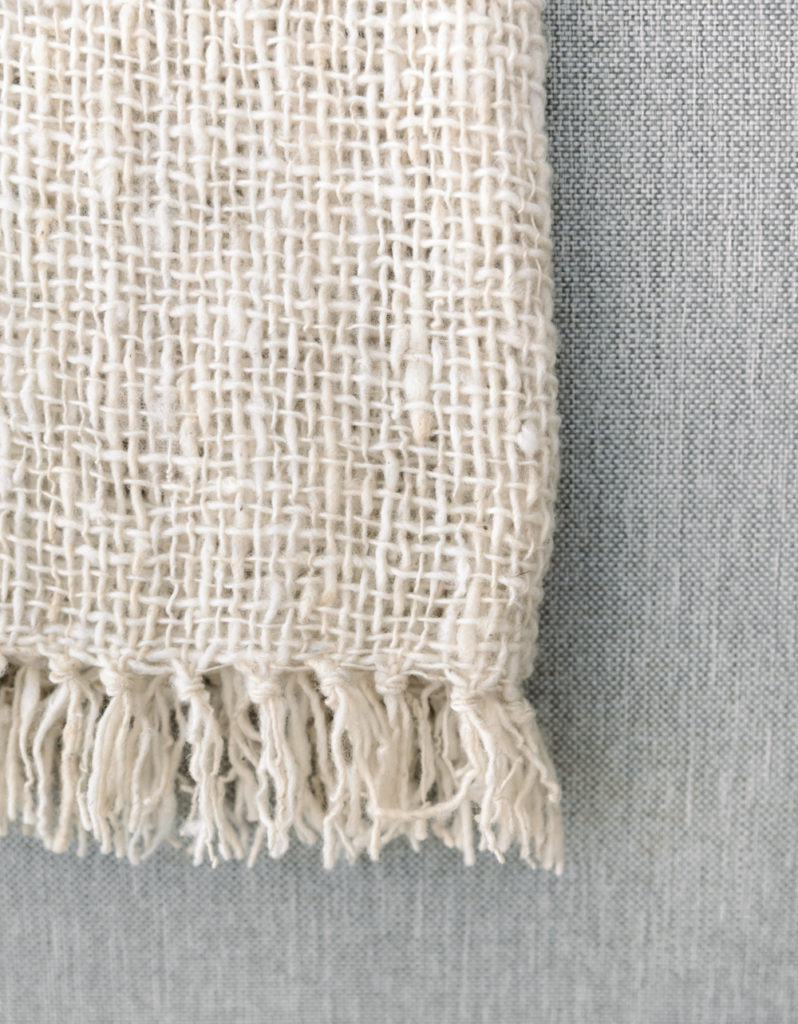 Add in special pieces of handmade pottery like this flower vase and ceramic match holder 
Whimspirations Shop makes beautiful handmade pottery, kitchenware, and home decor. This flower vase I thought would be a great addition to a kitchen or around the house. I love that it can be used as multiple things like a flower vase, a utensil caddy, and also keeping wine chilled.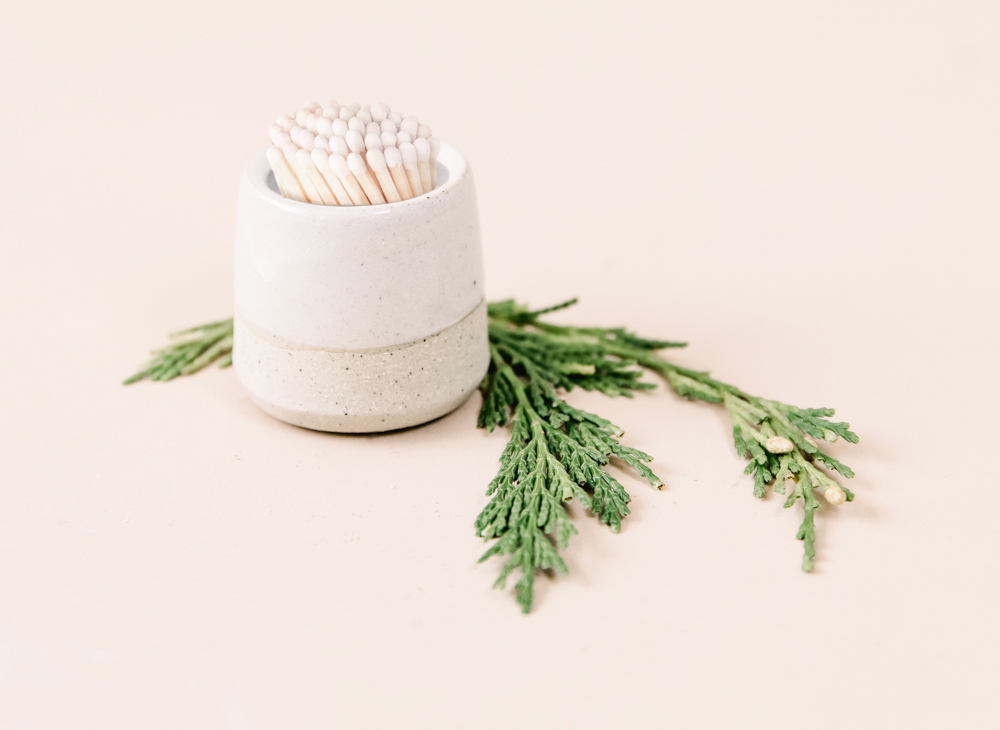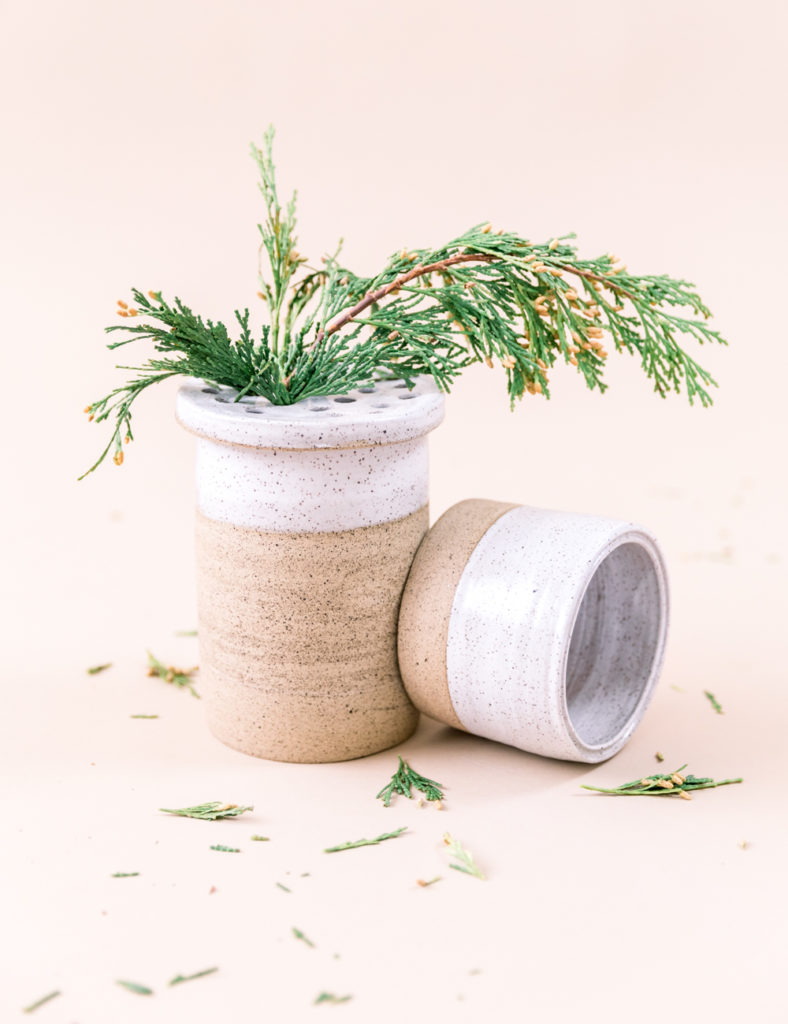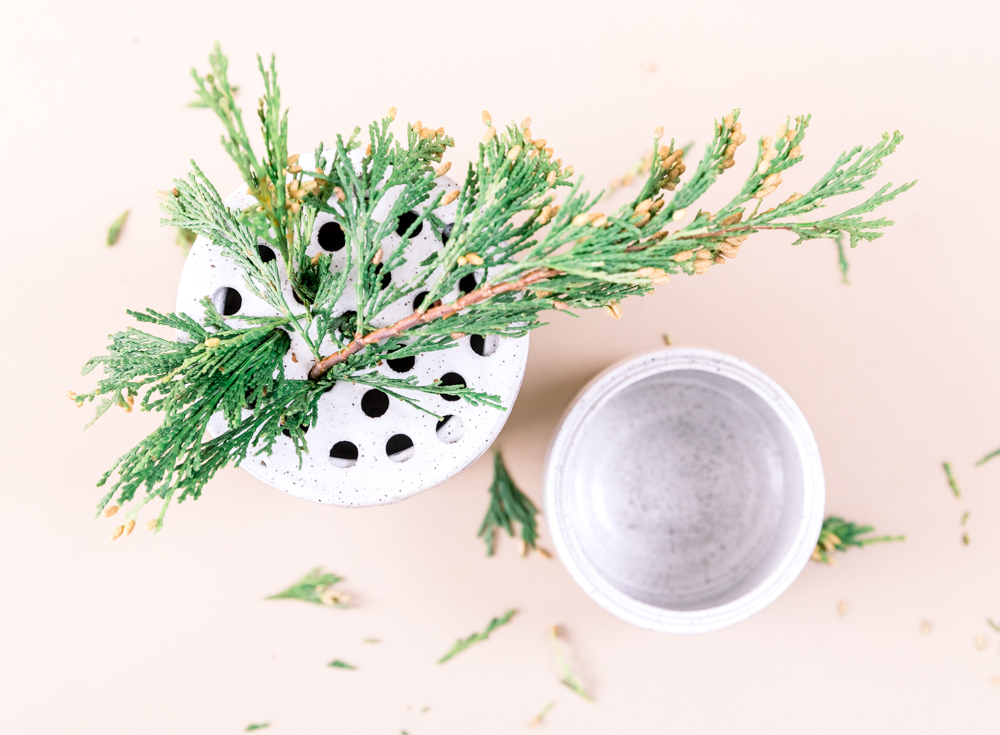 A candle is a crowd pleaser! This wild peony candle from Brooklyn Candle is a personal fav! They are minimalist botanical candles, which are hand poured with 100% soy wax in Brooklyn, New York. They are Phthalate-free, lead-free, and petroleum-free.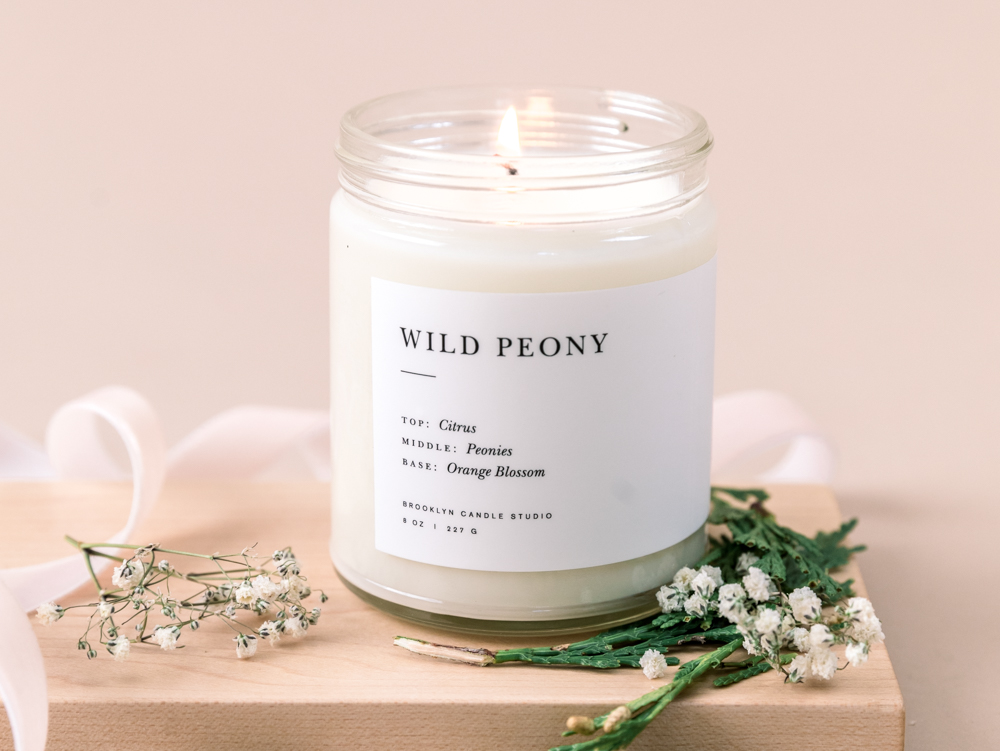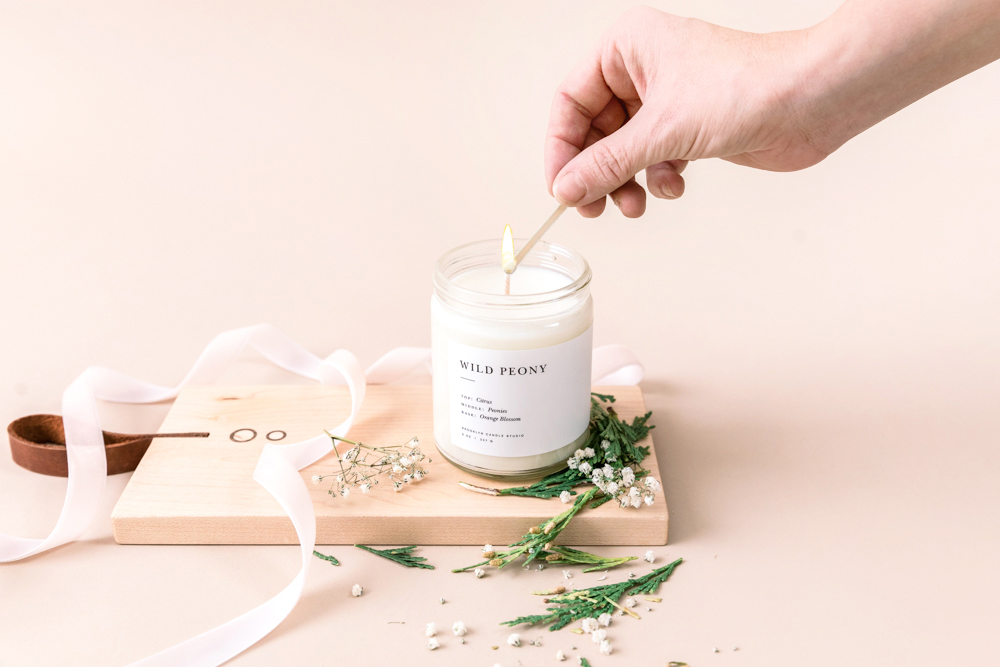 Being a person that loves to cook, I like to include travel or sample sizes like these fun salts from The Salt Farm. The Salt Farm has over 30 different kinds of gourmet sea salt, including natural, infused, blended and smoked salts.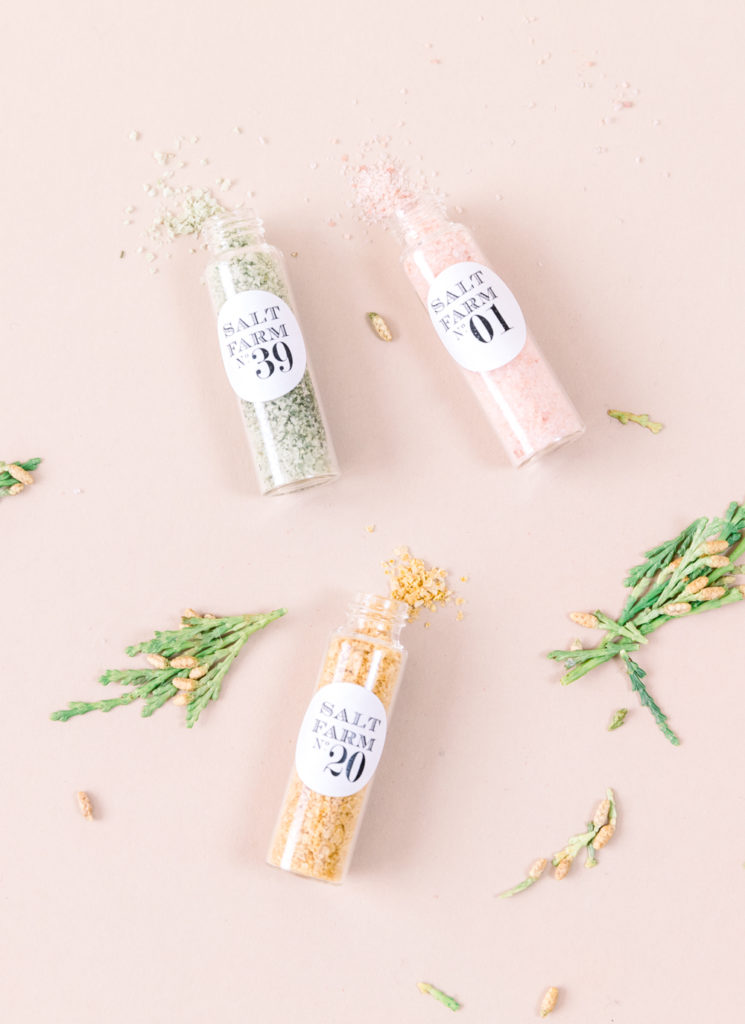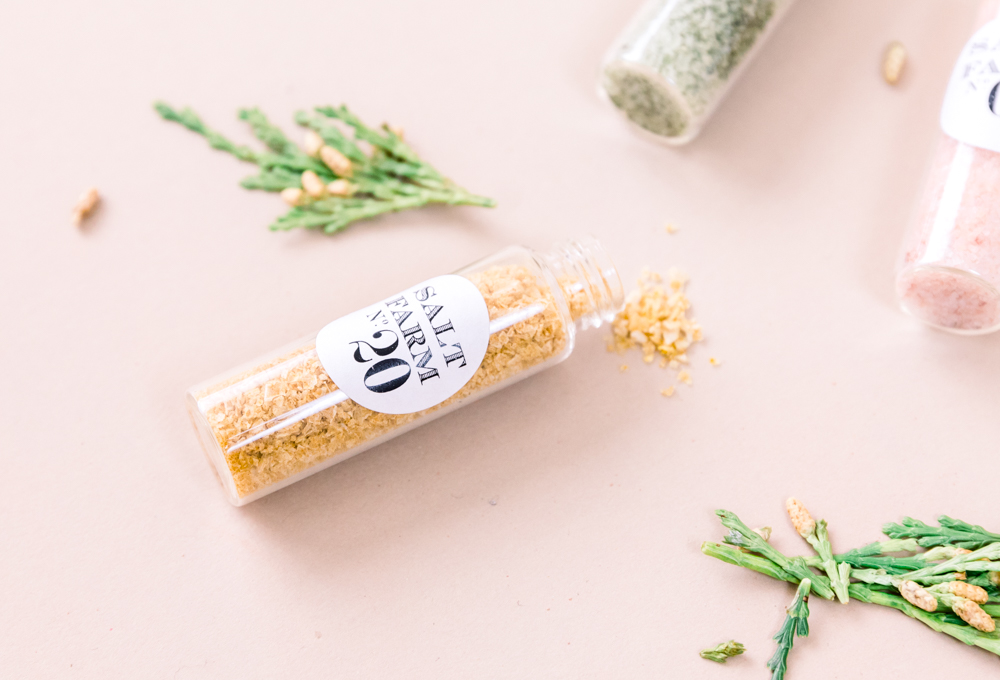 Erika Elizabeth makes these amazing elixirs that help with balancing your hormones, reducing stress, supporting your meditation practice, getting grounded or opening your heart. I personally use the Lunar + Bliss and Detox + Synergy.
Detox + Synergy is a combination of specific herbs intended to ground and balance all body systems. Specifically nourishing the gut + detoxifying the liver.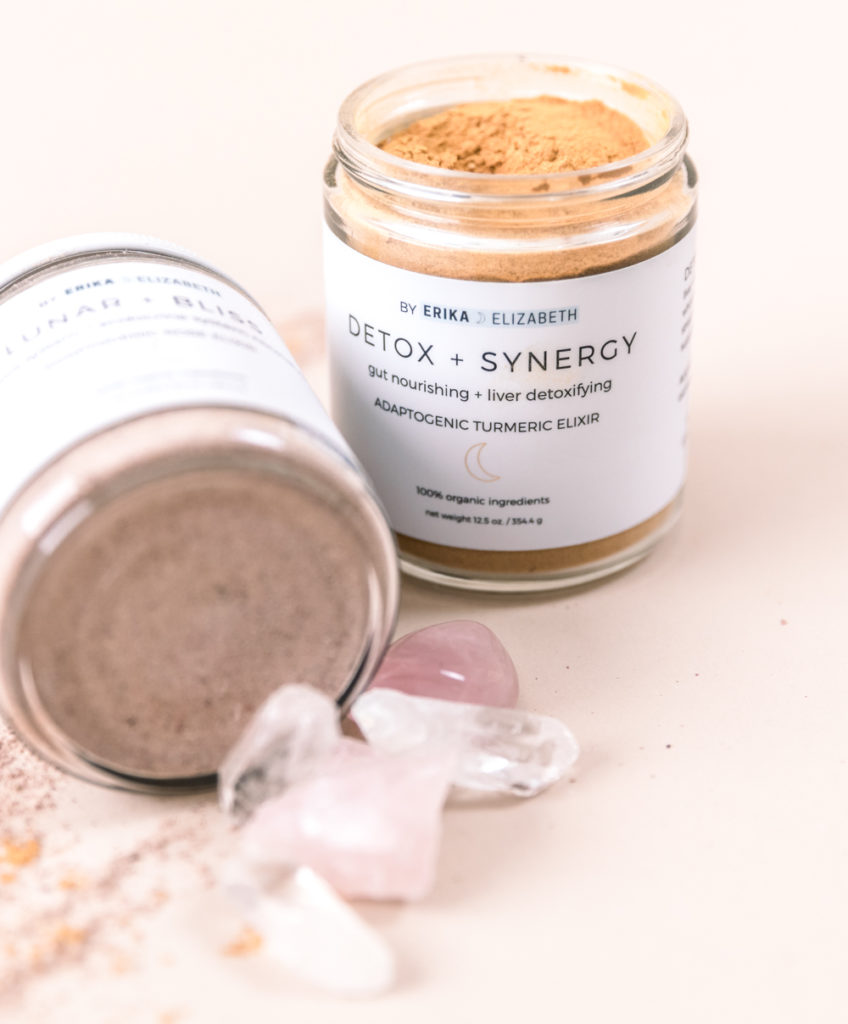 DETOX + SYNERGY
liver + digestive tonic
whole body regulating + anti-inflammatory
stress reducing + hormone balancing
supports lymphatic health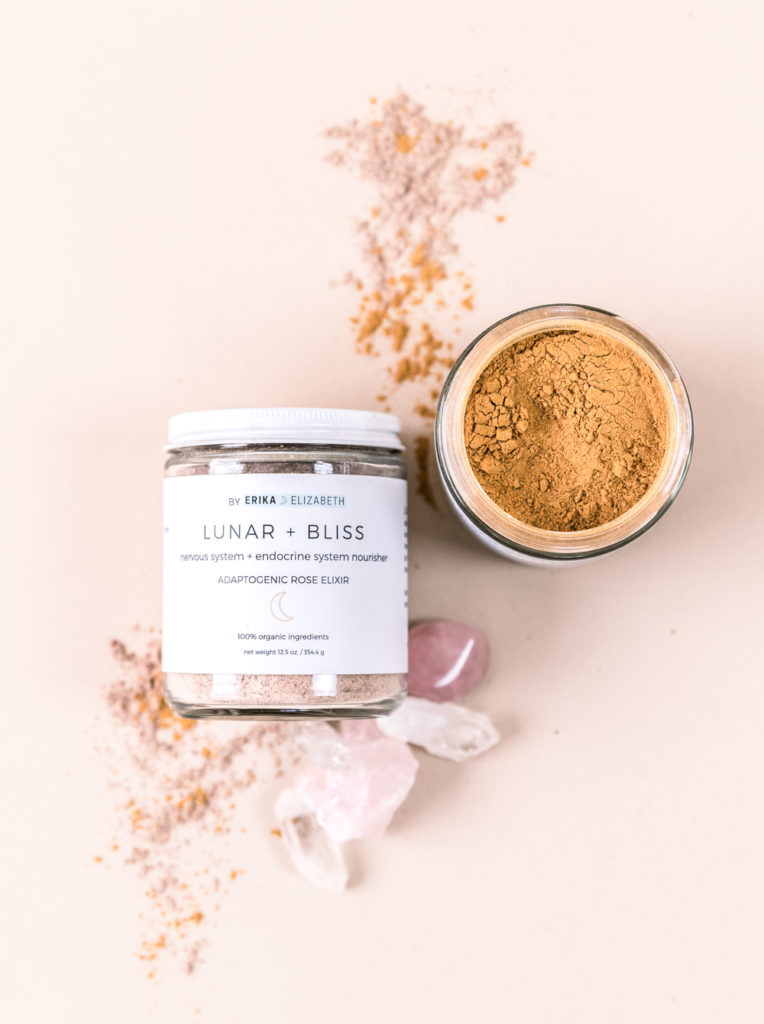 Lunar + Bliss is a combination of specific herbs intended to invoke bliss, calm the nervous system + soothe the body.
LUNAR + BLISS
adrenal nourishing + body calming / stress reducing + hormone balancing
heartwarming + bliss invoking / gut nourishing + immune boosting
balances feminine and masculine

Pamper Yo'self! 
This second box, I don't think anyone would have a problem receiving. Being a mama + wifey your quiet time seems to diminish year by year. This all-natural skincare box is for all my mamas out there looking for a little R+R, and giving your body the most natural ingredients that will nourish and rejuvenate your face and body. My personal choice for skincare lines is always organic and natural. I'm a big believer in putting all natural, real ingredients into and onto your body.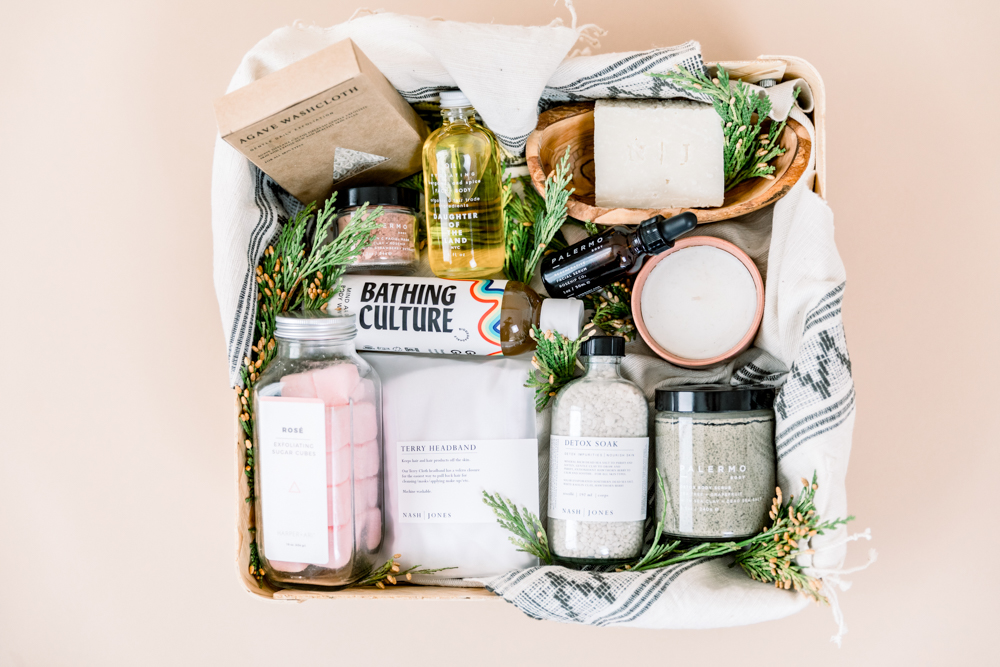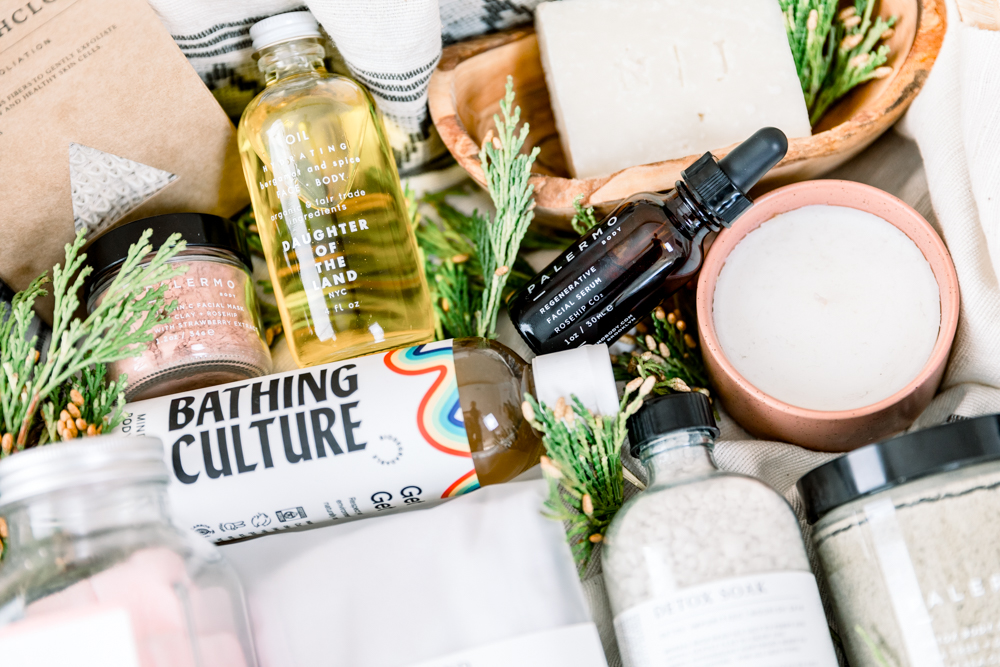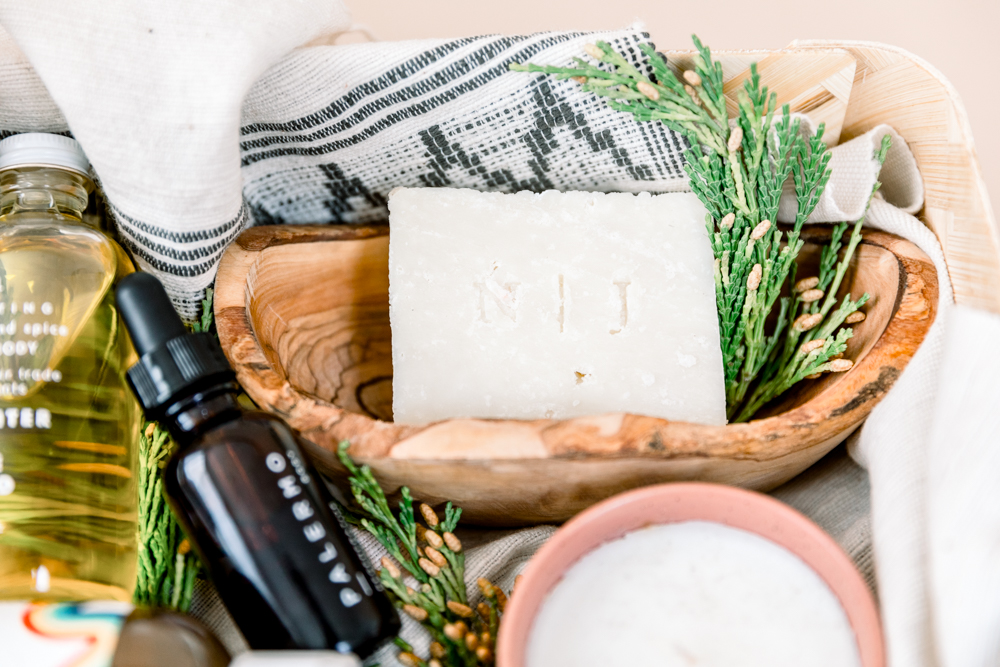 Any spa-inspired curated box should have a woven textile! My favorite textiles are from Creative Women. I love this website. I have a lot of their textiles throughout my home; my personal favorite is the Tibeb Cotton Hand Towel in Grey. Each towel is hand-woven in Ethiopia using time-honored weaving traditions and AZO-free dyes. Creative Women is a fair trade home + wholesale lifestyle brand. They partner with talented artisans in Ethiopia, Guatemala, and Kenya who work in women-led small businesses. By developing healthy, sustainable, and profitable partnerships, they can bring artisanal handcrafted pieces to a global market.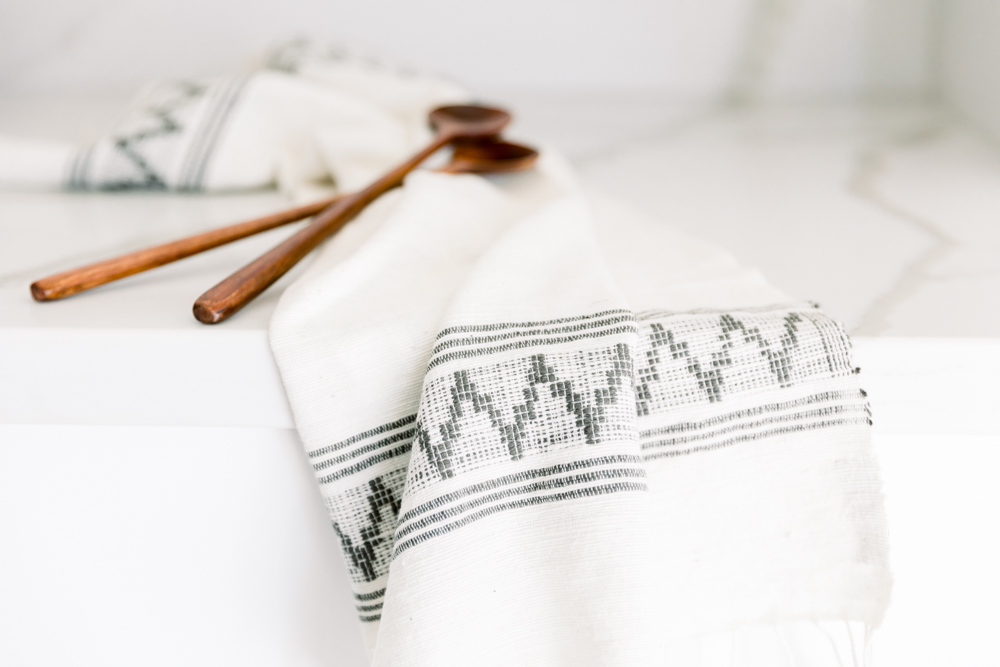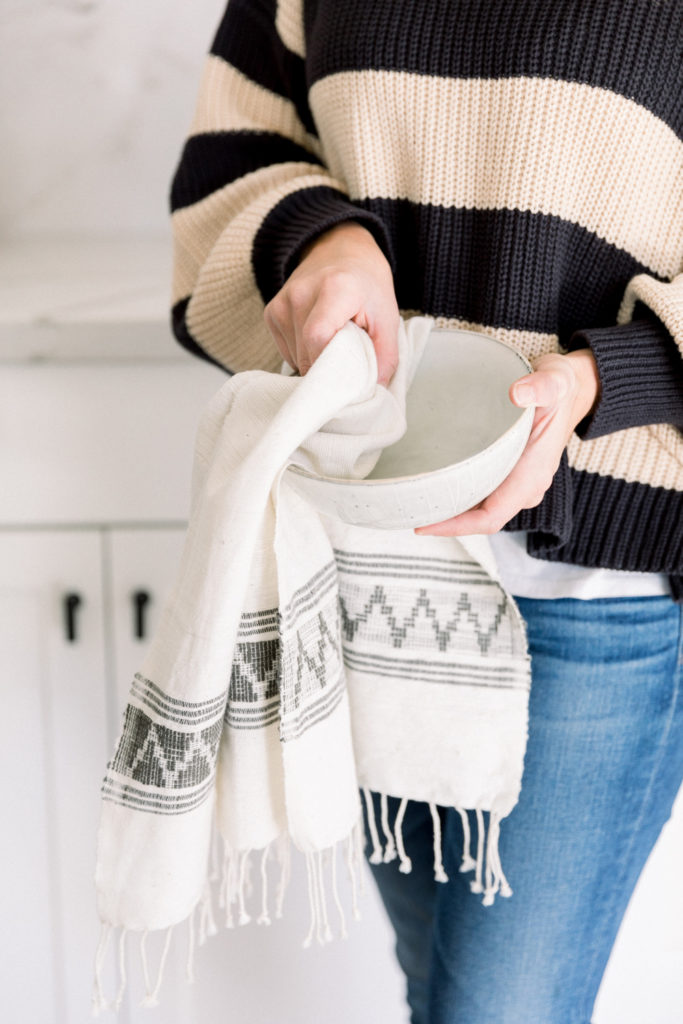 My new skincare crush recently has been Palermo Body. Each product from Palermo Body is consciously formulated by choosing every ingredient with purpose, and mindfulness of its benefits to your skin and the effect on the environment.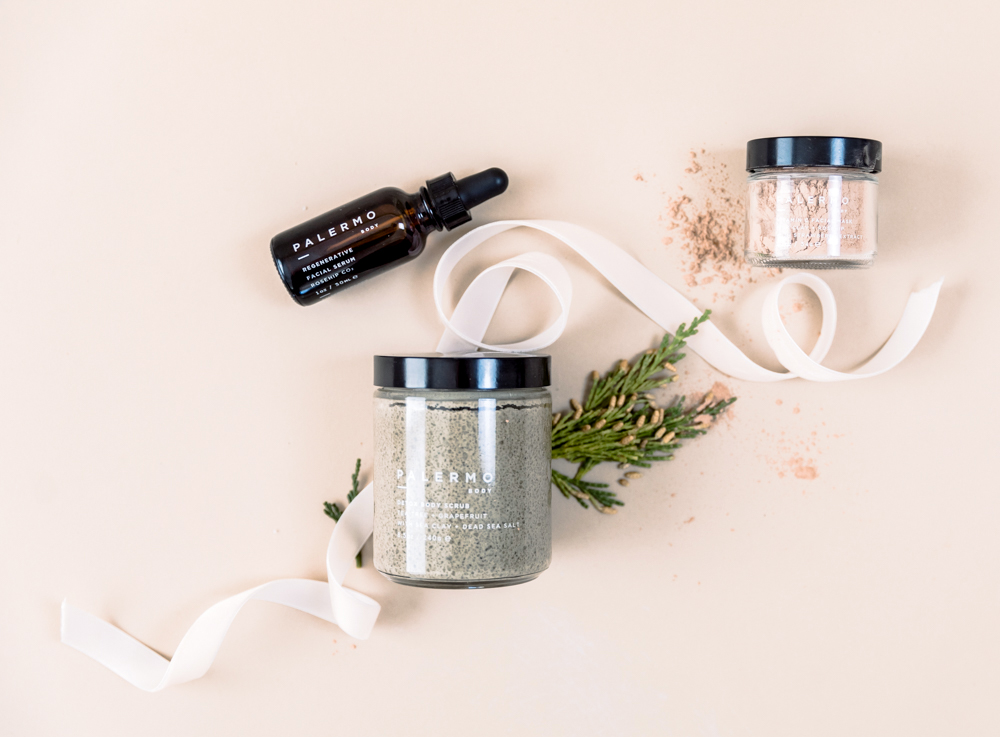 Regenerative Facial Serum – Rosehip CO2
I love using this serum right after getting out of the shower or bath. This concentrated blend of botanical oils is rich in omegas and vitamins that renew + regenerate delicate facial skin cells. Rosehip along with other supercritical CO2* oils in this serum hydrate and restore elasticity for genuinely healthy and resilient skin.
*CO2 (supercritical) refers to an extraction method in which the oil is drawn from the plant. CO2 oils are the purest form of herbal extract resulting in a superior product and possible benefits to your skin.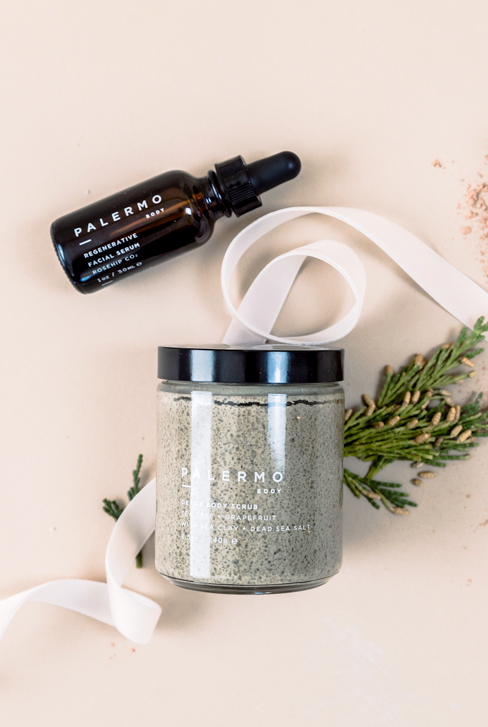 Vitamin C Facial Mask- Pink Clay + Rosehip
I recently started using this mask, and adore it. The Rosehip + Strawberry extract is rich in vitamin C, a key in the production of collagen and reducing the appearance of sun damage. Great mask to have in your arsenal.
Detox Body Scrub- Tea Tree + Grapefruit

I maintain healthy skin by exfoliating a couple of times a week and dry body brushing daily, both face and body. This mineral-rich scrub will detoxify and relieve inflammation. Dead sea salt + pumice stone polish your skin with invigorating exfoliation while sea clay draws out toxins and impurities leaving skin feeling smooth and revitalized.
I discovered Nash + Jones earlier this year, and it has become a staple in my everyday beauty routine. Their product packaging is beautifully simplistic and makes any bathroom look pretty. More importantly, their clean ingredients nourish your skin and deliver amazing benefits by eliminating all the dyes, chemicals, petroleum and perfumes that are damaging to your skin. They replace all that nasty stuff with organic oils, butter & beeswax. These natural ingredients are the highest quality, non-comedogenic oils that will nourish your skin, which will promote cell regeneration and keep those pores clean & bright.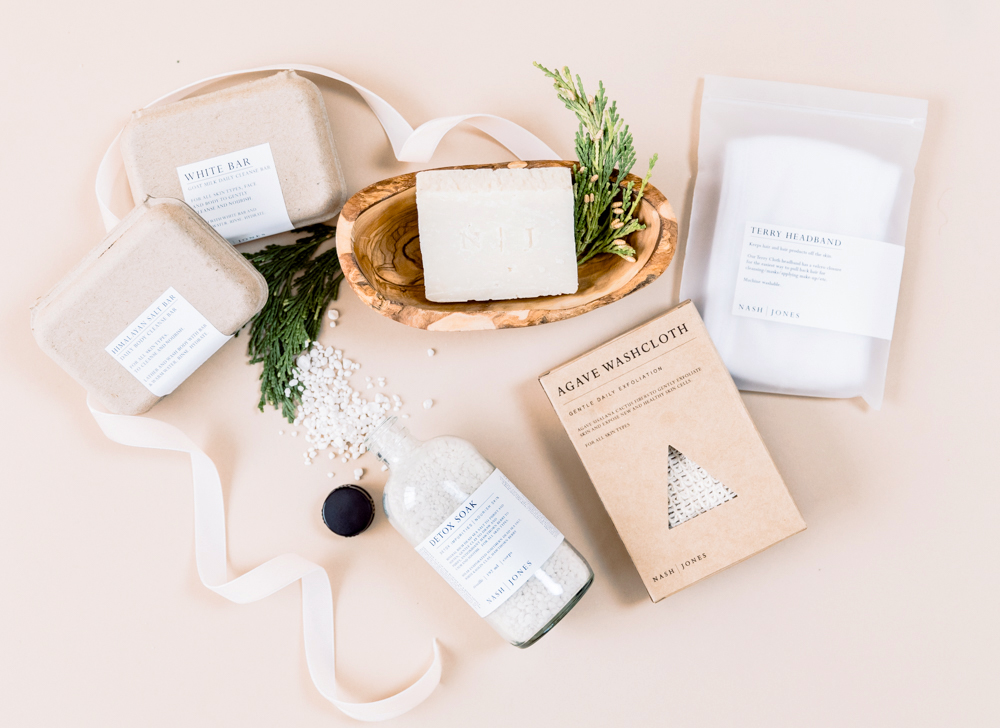 Unscented Goat Milk White Soap Bar
This soap bar is excellent for daily face washing for any skin type.  It is gentle for the most sensitive skin plus cleanses beautifully without stripping skin or irritating pores.
Himalayan Salt Body Bar
A gentle, hydrating soap bar for the body that you can use daily.
Detox Soaks
If you haven't tried a detox soak, you are missing out! It's a great way to pull out and bind toxins and nourish your skin. This detox soak includes: Dead Sea Salt [mineral rich and soothing to skin, aiding in repair and regeneration], White Kaolin Clay [negatively charged and when activated with liquid, are able to attract and absorb your skin's positively charged impurities like a magnet], Hawthorn Berry [antioxidant and anti-inflammatory properties helpful in receiving itchy skin and acne] Use 2-3 times a month.
Also, some great Nash + Jones accessories: Nash + Jones Luxe  Headband, Natural Agave Washcloth (this cloth will invigorate and soften skin, expose fresh skin cells and help to stimulate circulation for the growth of new cells), and the Hand Carved Wood Soap Dish which makes a great addition to your bathroom countertop.
Next, in our spa getaway box, is an organic, hydrating, and lightweight oil from Daughter of the Land. Every package from Daughter of the Land is created with sustainability in mind; using recycled paper, glass and metal. The Bergamot + Spice Oil, Hydrating Oil is a delicate harmony of base oils (organic apricot kernel oil and fair trade, organic coconut oil) making for a light, quick absorbing all around body + face oil. I love to use this after I get out of the shower, especially in the summer and winter when your skin tends to be on the dry side.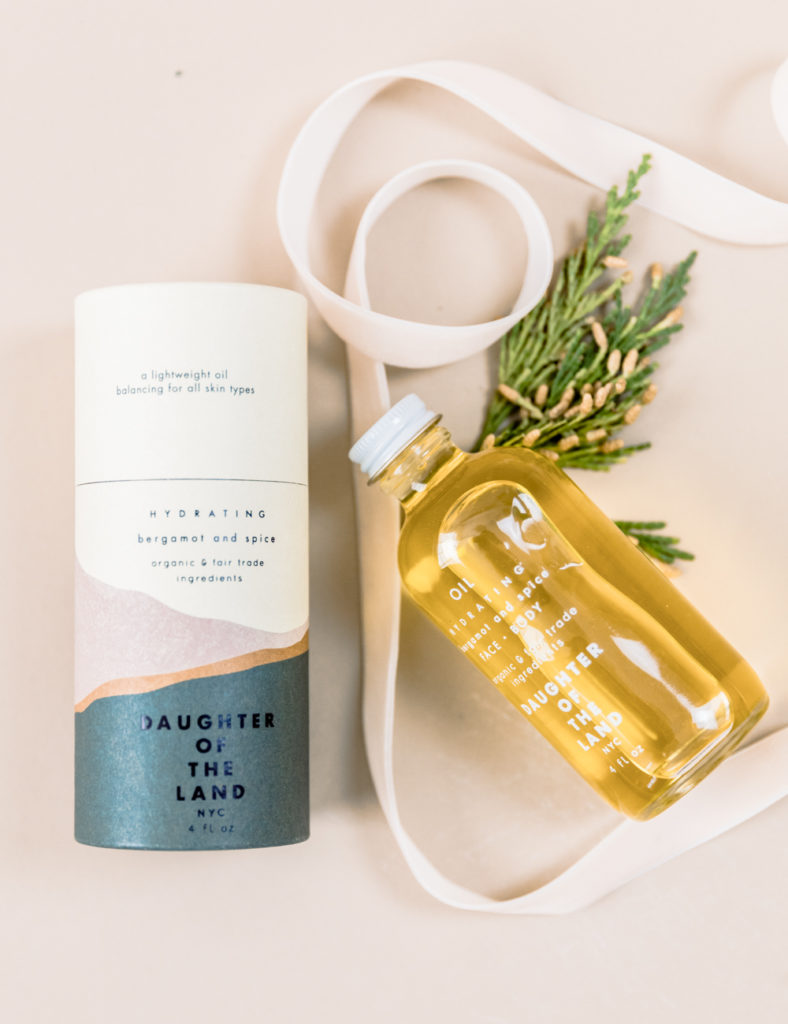 When it comes to taking warm baths, you need a good body exfoliator while you soak away. And Harper + Ari is the place where dessert meets bath. These adorable Rosé Exfoliating Sugar Cubes are hitting my top list lately. Caution! Now, you can't eat these; I know they smell so good, so try to resist. It's dessert for your skin! Check out their gift boxes, such a cute idea for your kid's teacher, neighbor, hairstylist, and even favors for a bridal or baby shower!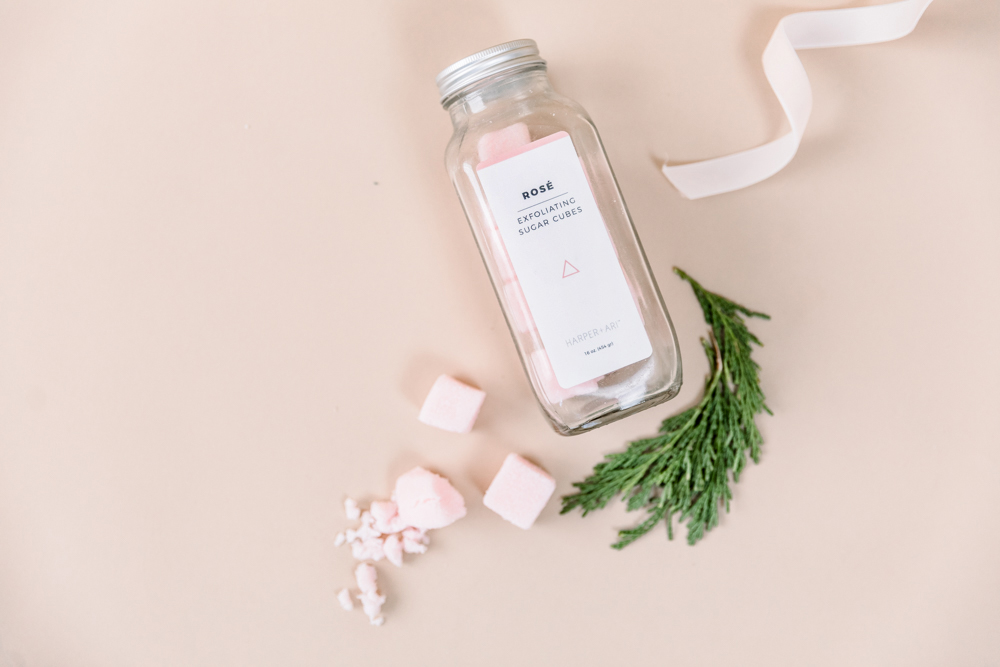 Lastly, a body wash that is a family favorite! Bathing Culture's body wash is a personal fav as everytime I use it; it reminds me of when I got married to my hubby. We got married in the Santa Cruz mountains surrounded by redwoods and eucalyptus trees. This organic, biodegradable, all-purpose, concentrated soap makes me feel like I'm right back in Santa Cruz with the salty smell of sand dunes to the crisp mountain air. See all their cool products, here.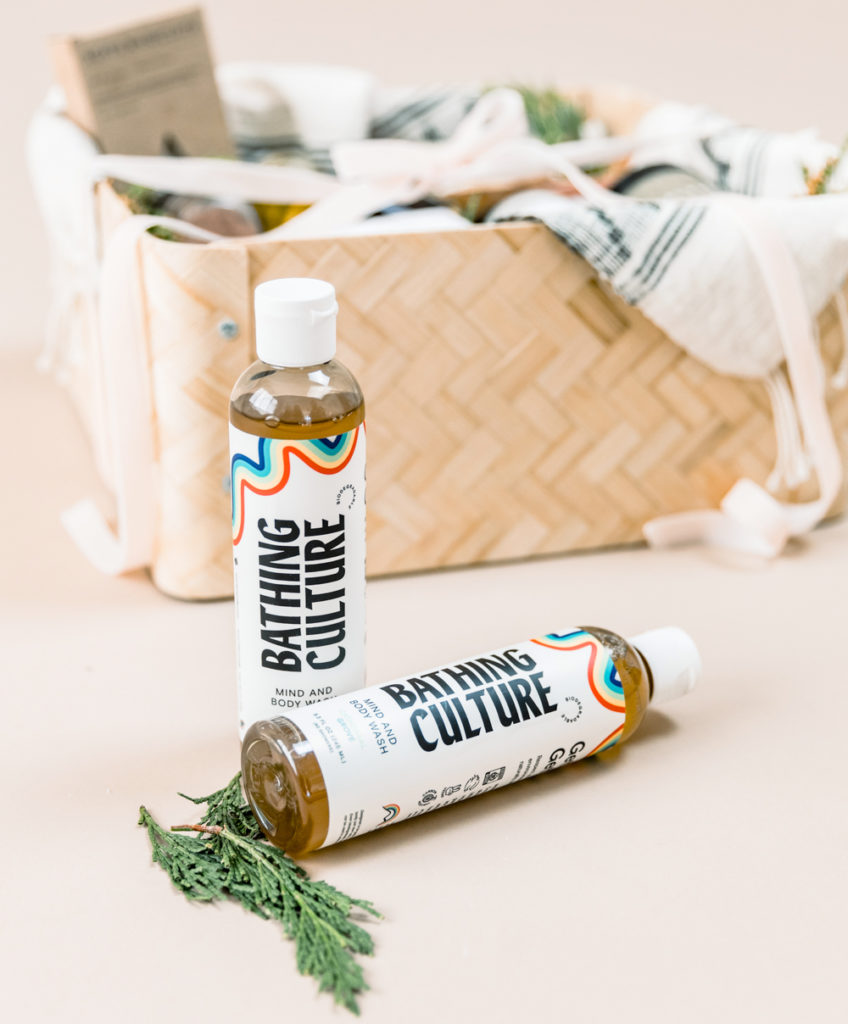 The Man Box
Now, when it comes to gifts for the men in our lives, I feel like you have to be a wee bit more personal. So for the men in my life, it is all about beer + whiskey drinking, beards, and some sweet treats. Men good bless them, are so simple at times.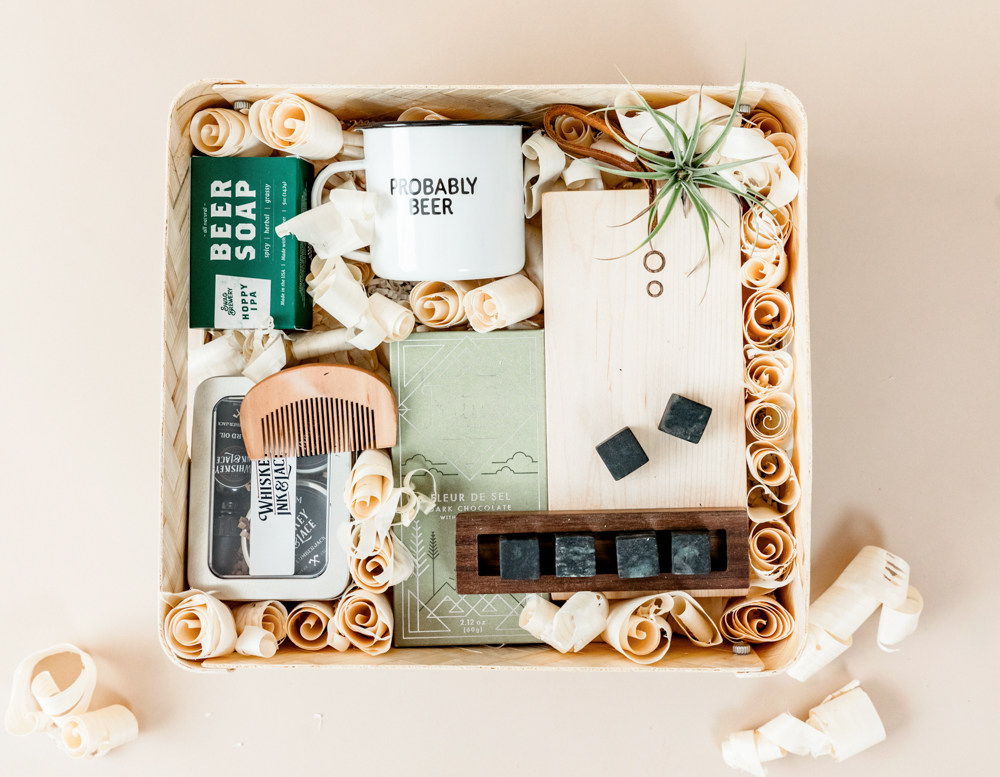 Men gotta smell great too, and this Beer IPA Soap from Swag Brewery will have your man smelling mighty hoppy! Along with the beer soap, a fun beer camping mug that everyone will love! A fun gift for any occasion.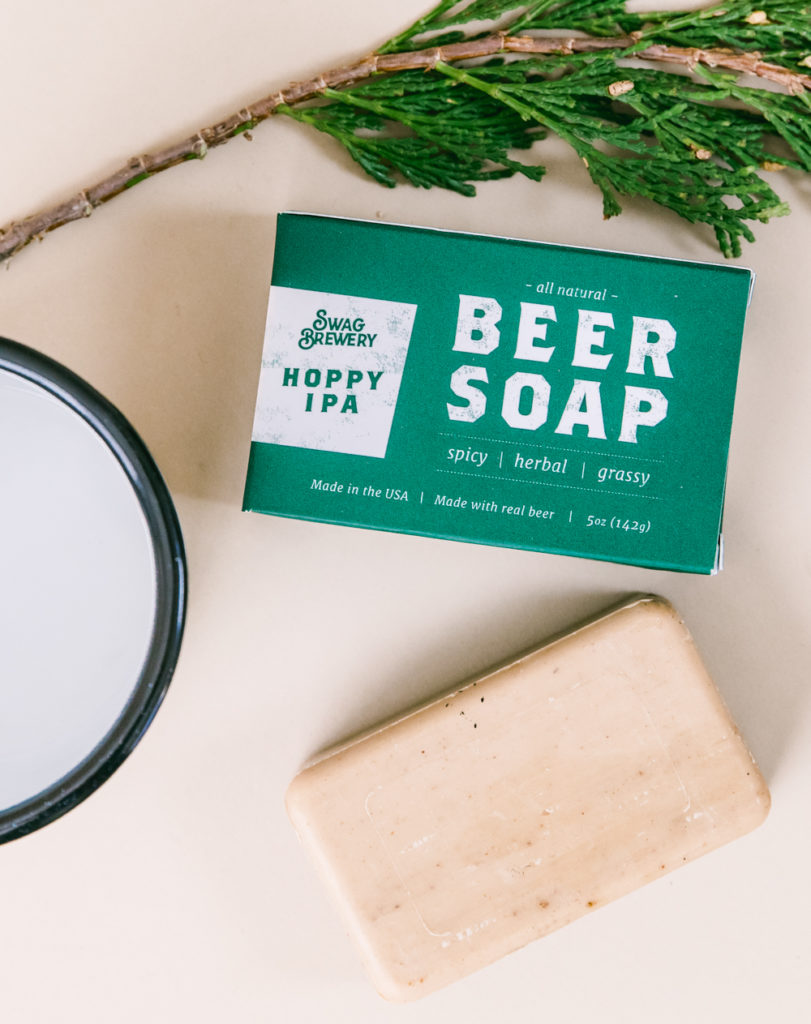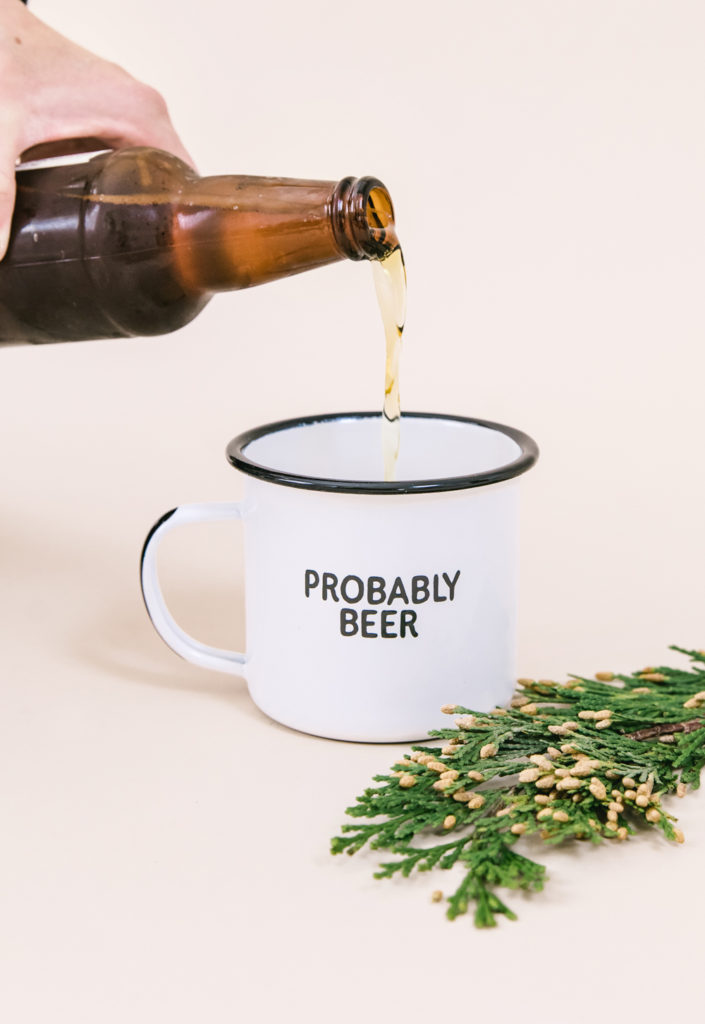 Whiskey and Lace make this cool little beard kit called the Lumberjack beard kit, you have to keep that beard looking good! It includes cedarwood & bergamot beard oil, balm, and beard shampoo.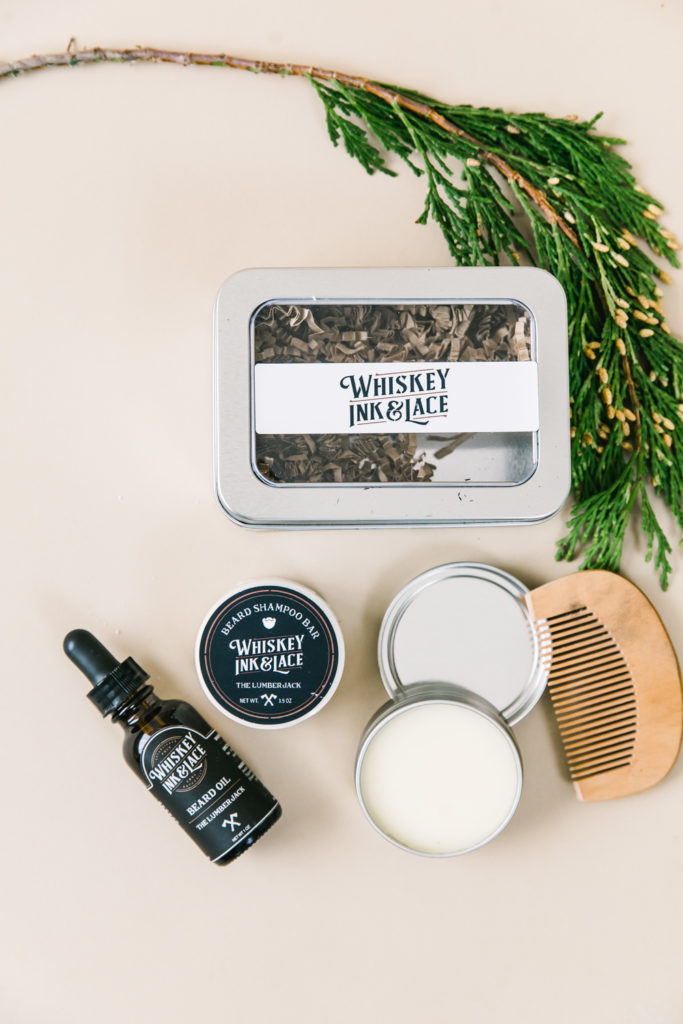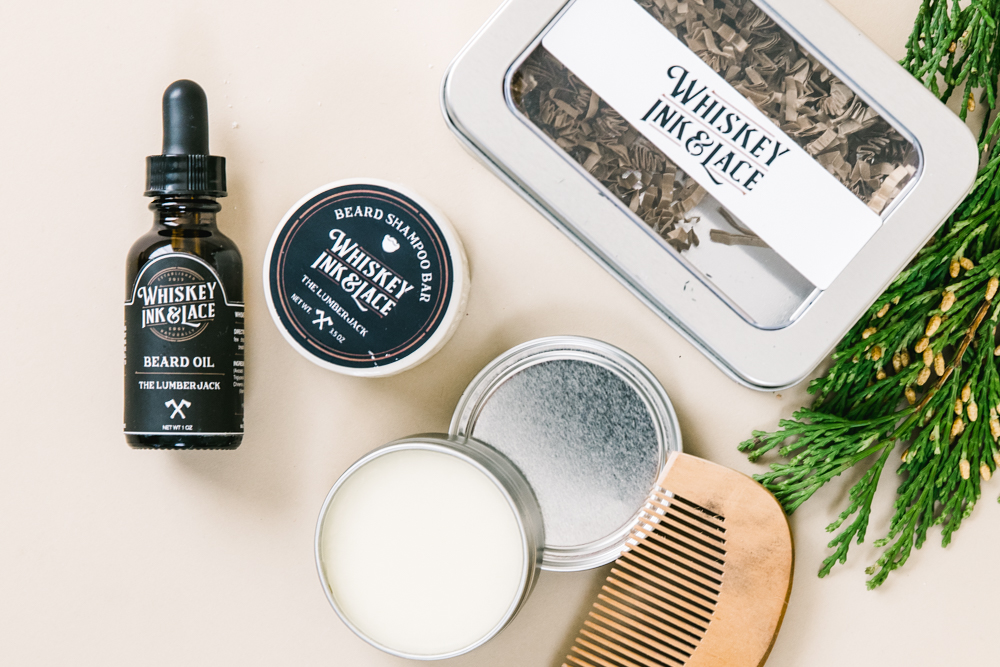 Add some fun whiskey stones and this cool cutting board, and you have yourself one cool box any guy would love to receive.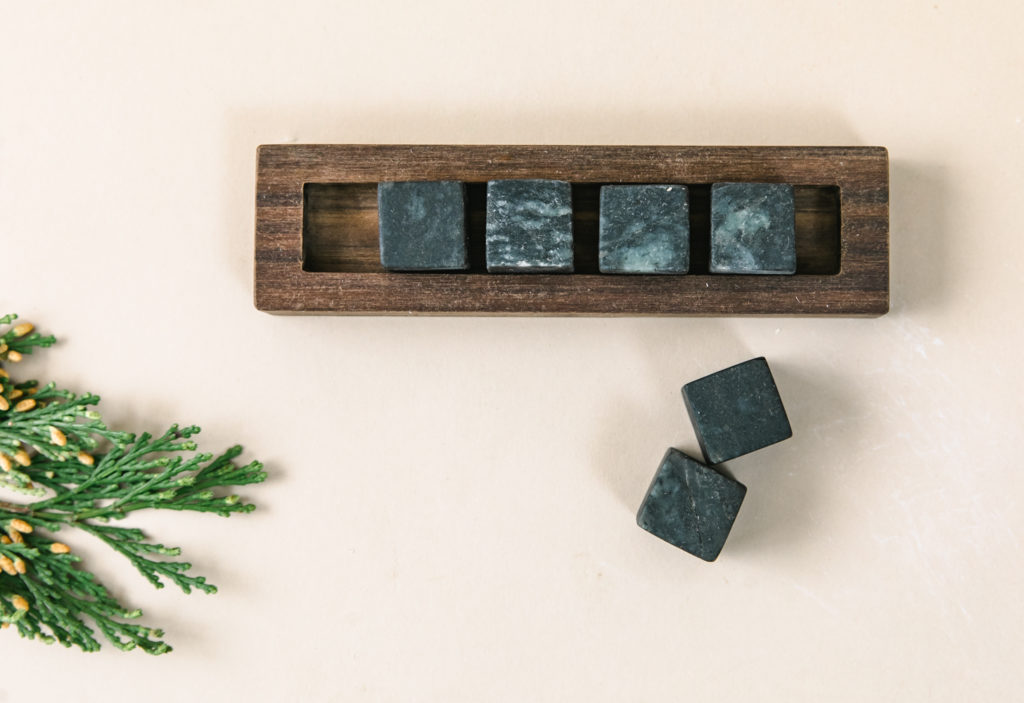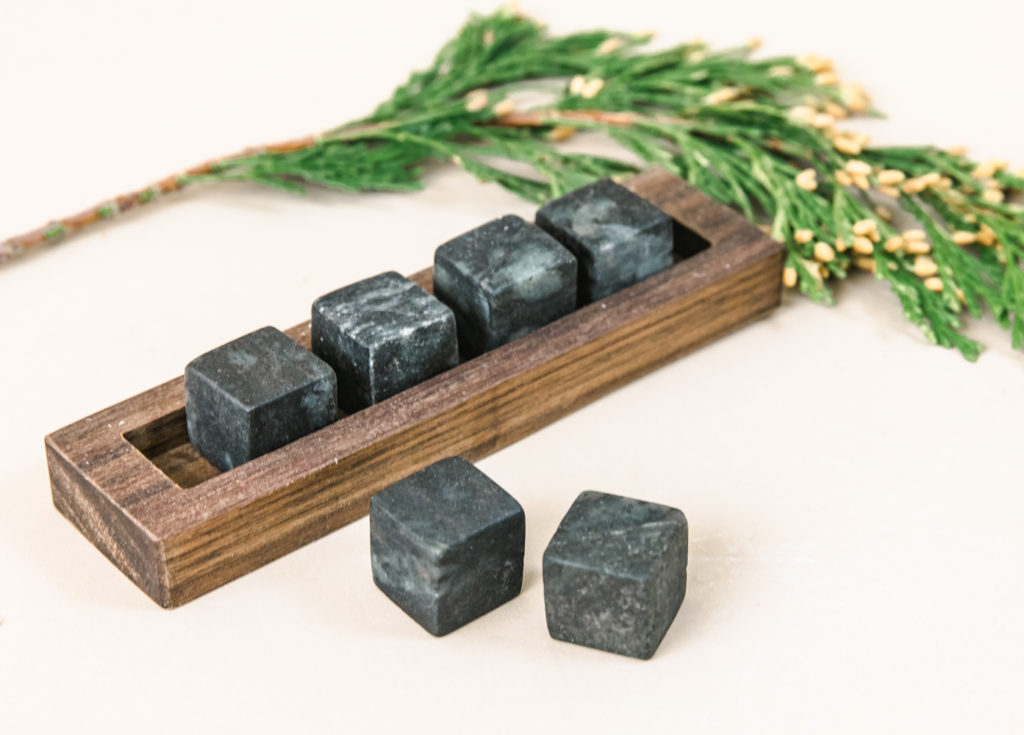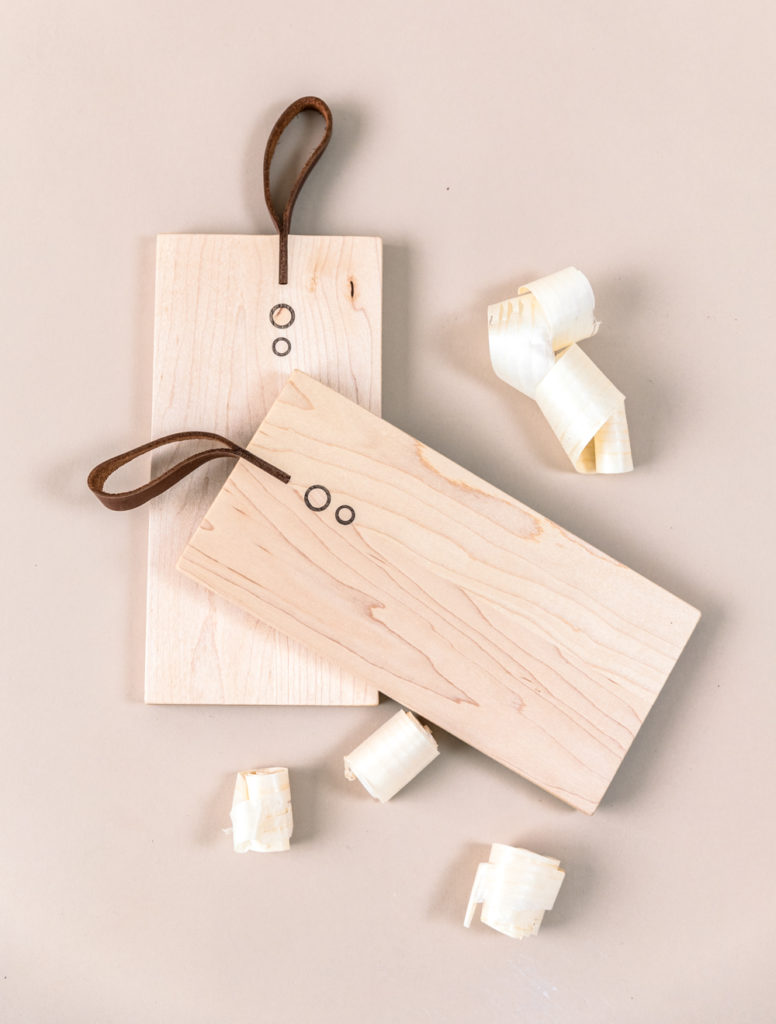 Bestie Box
Lastly, I created a smaller box that can be an excellent idea for anyone from a friend, teacher, neighbor, a sister or a cousin. You can't go wrong with a cool clutch, some sweet treats, and some beauty samples.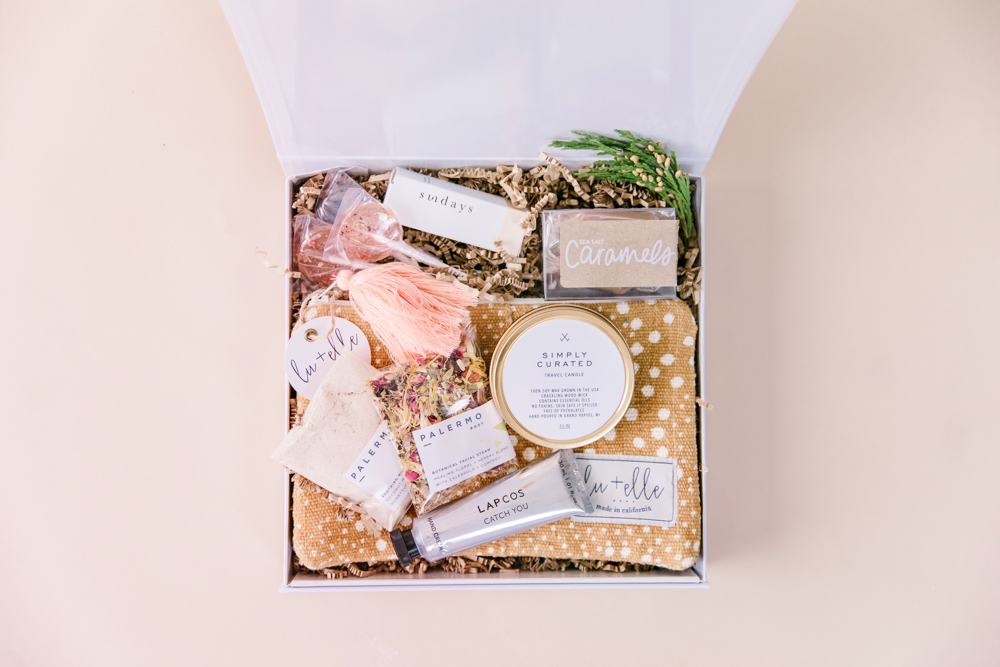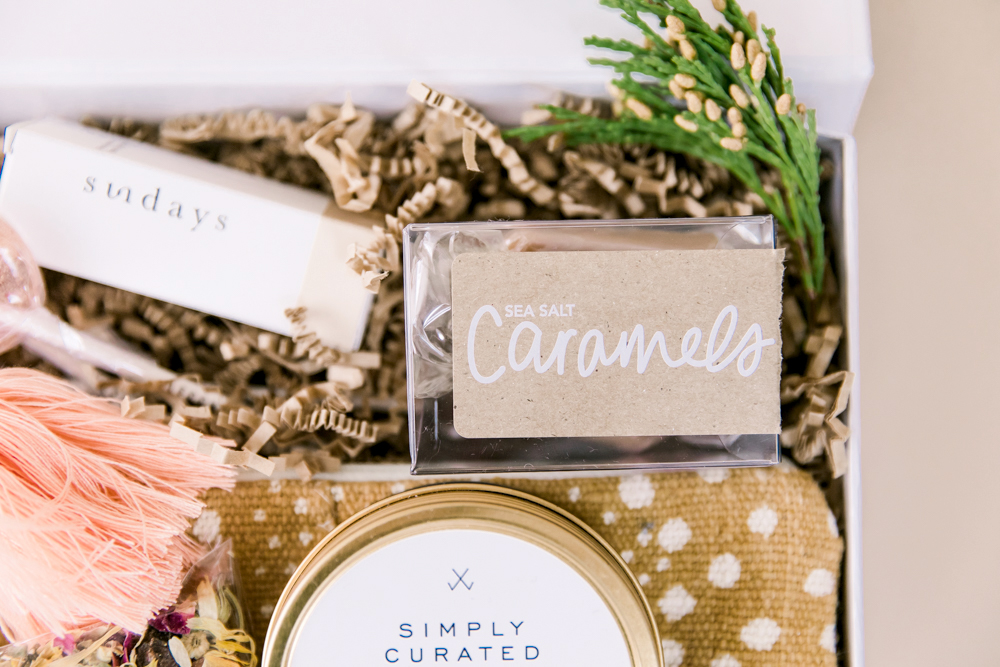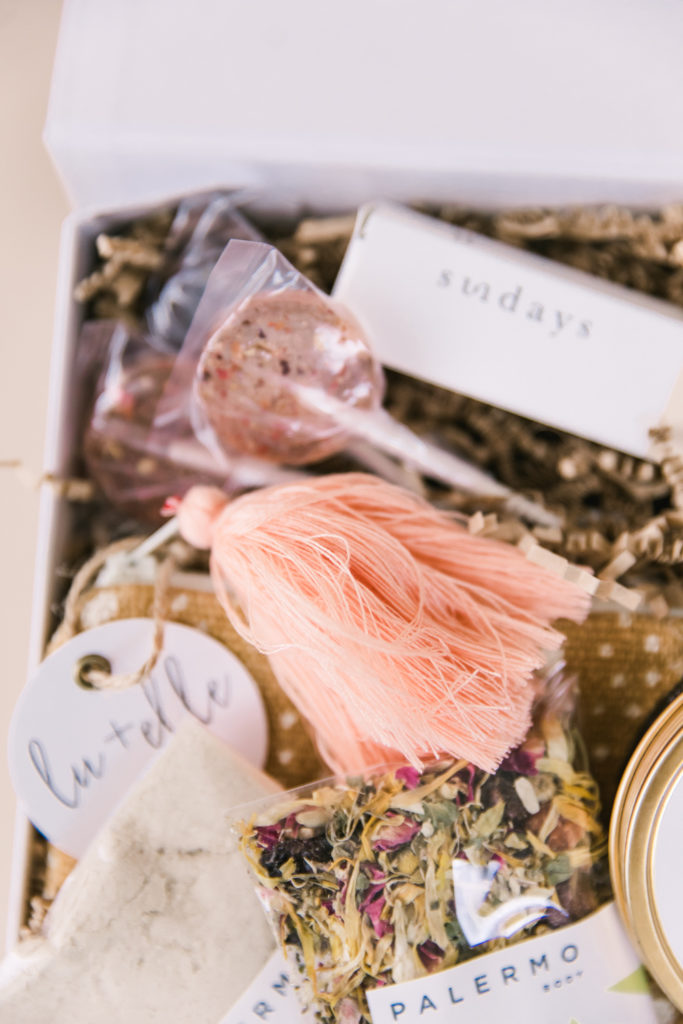 There are those yummy caramels again from Joy + Oliver!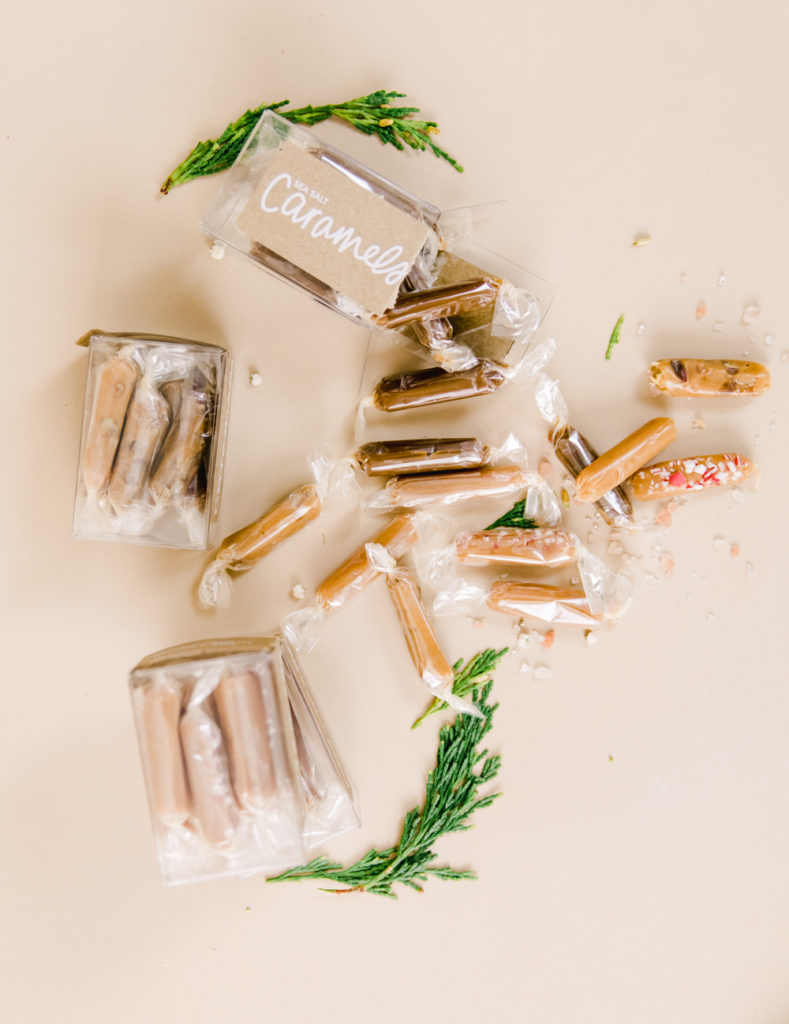 These lollipops are for the adults! Lollipops are expanding past the kid world, and you can find all sorts of fun flavors that are great for gifting. Leccare Lollipops is your source for unique flavors, most of which will remind you of yummy cocktails like the rosé + honey, lavender + vanilla, and the hibiscus + marshmallow. Throw in a couple of these lollipops, and you will be loved forever!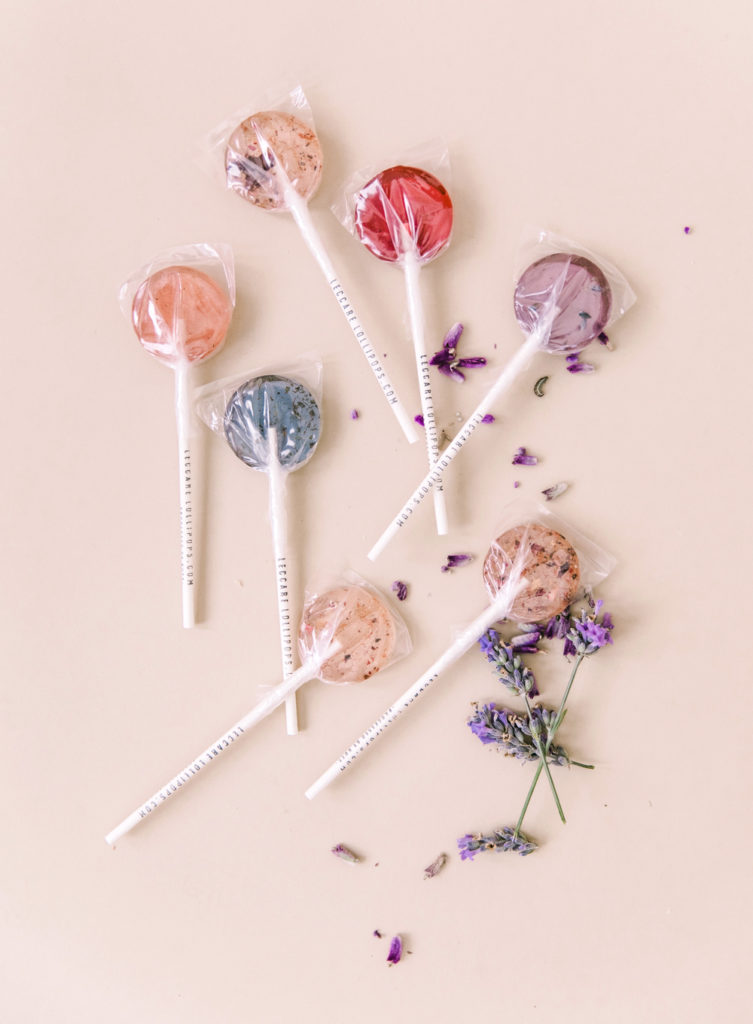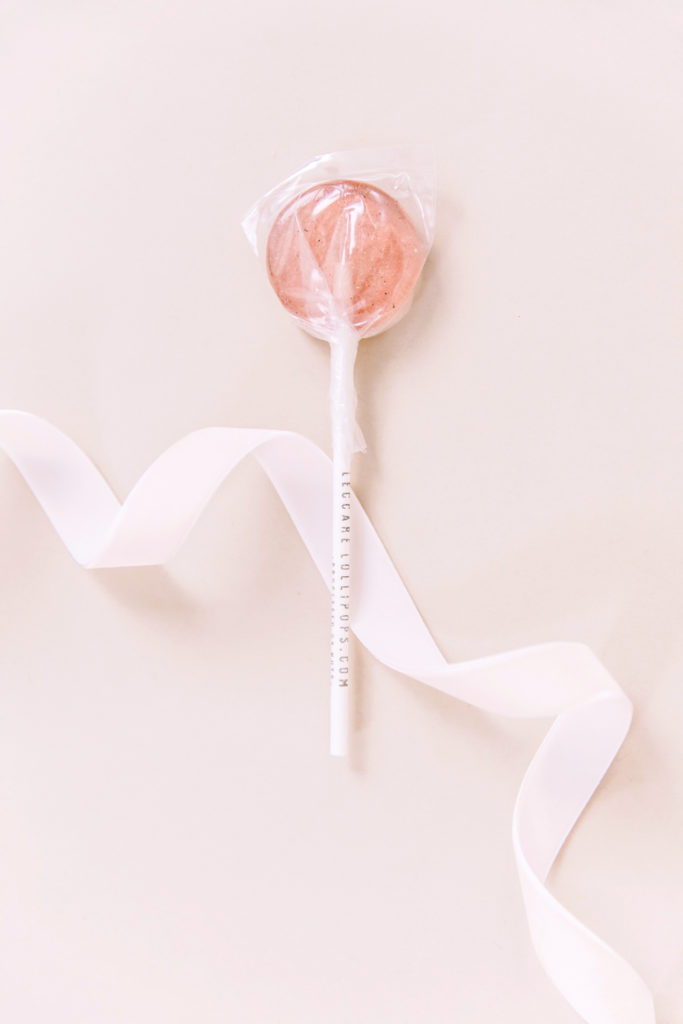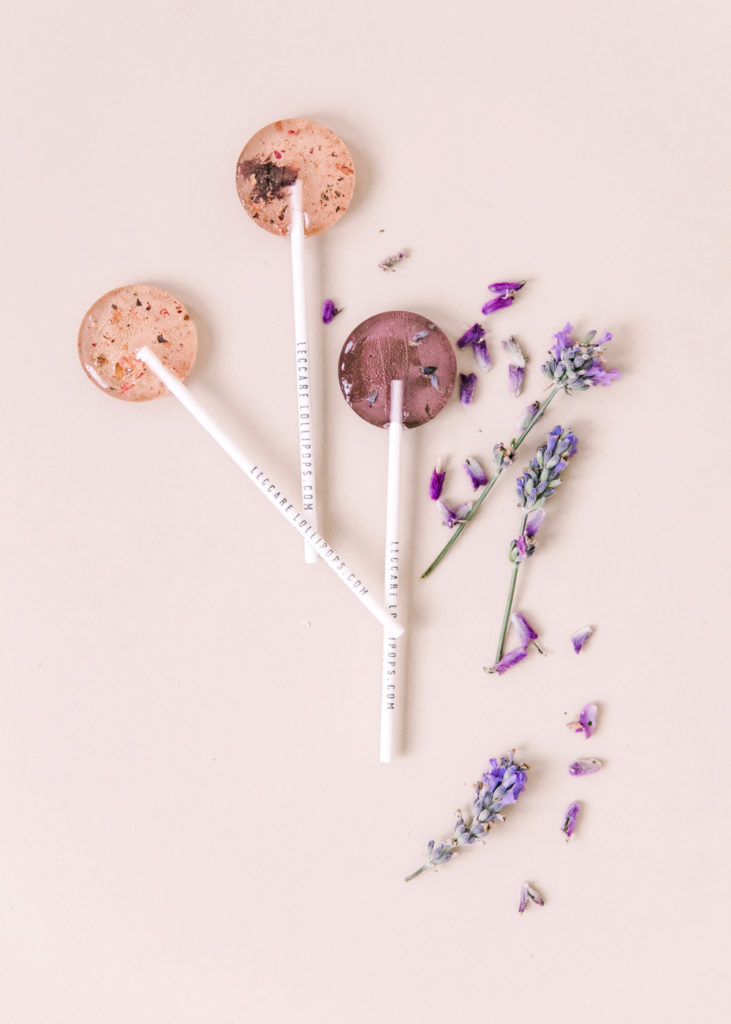 A clutch is something everyone loves and enjoys. There is nothing better than grabbing your clutch and running out of the house instead of picking up that heavy mom bag. Lu + Elle create unique handmade textile clutches that have a stylish boho vibe to them. A bonus is a portion of all sales will be donated to The Black Jaguar-White Tiger Foundation, which rescues, protects and raises awareness for large wild cats in Mexico. I love the Stargazer Pouch which is made from authentic mud cloth from Africa.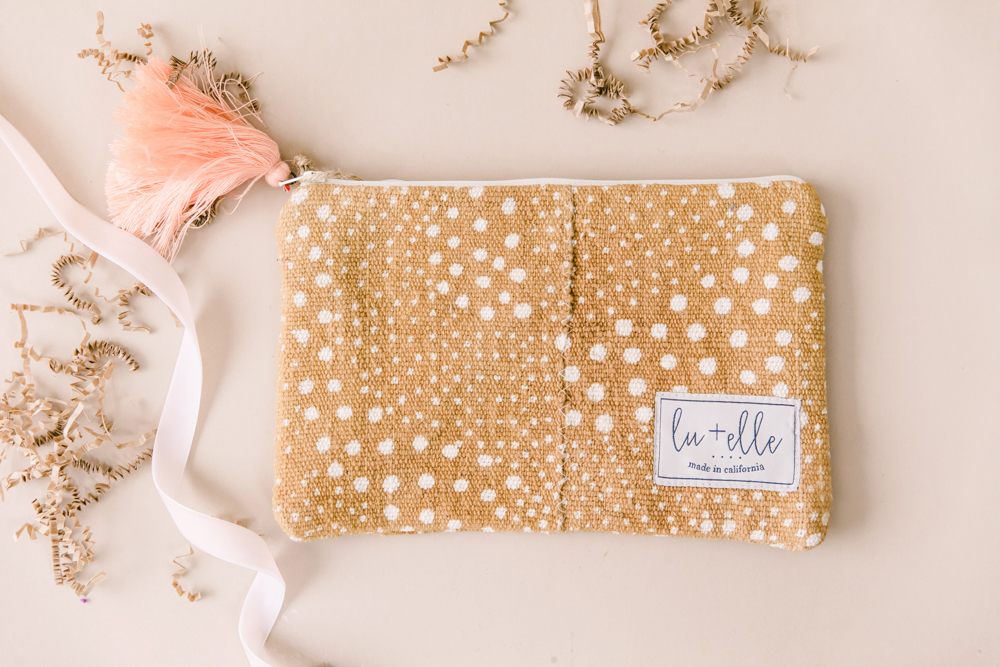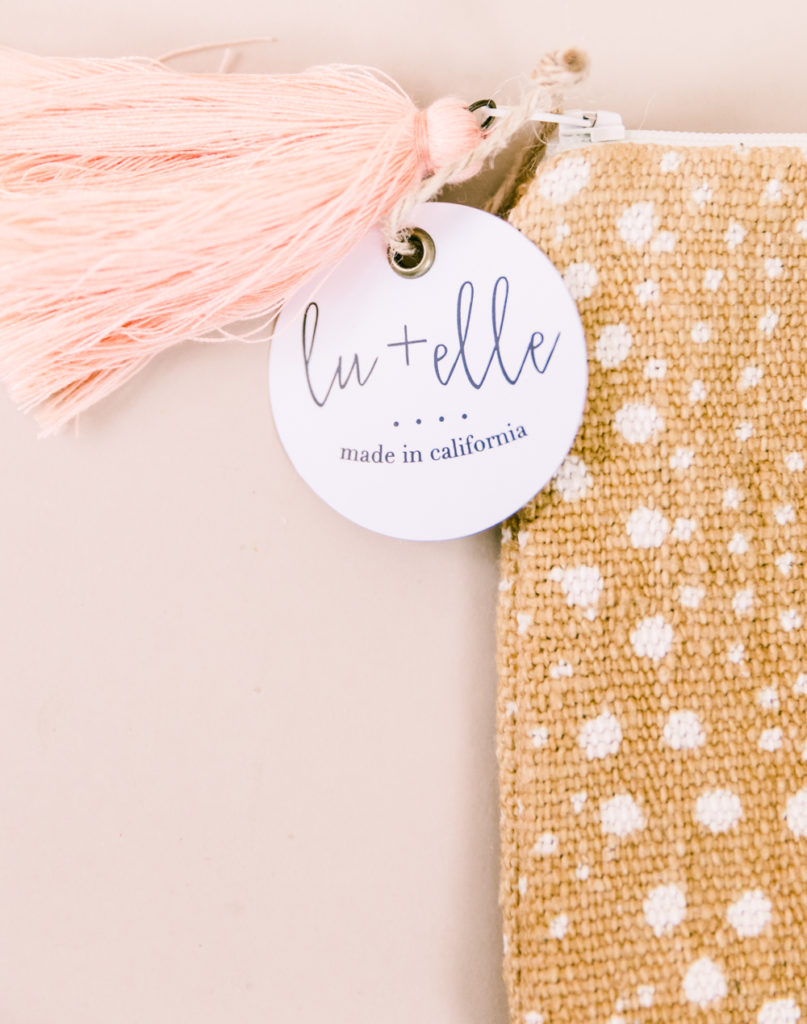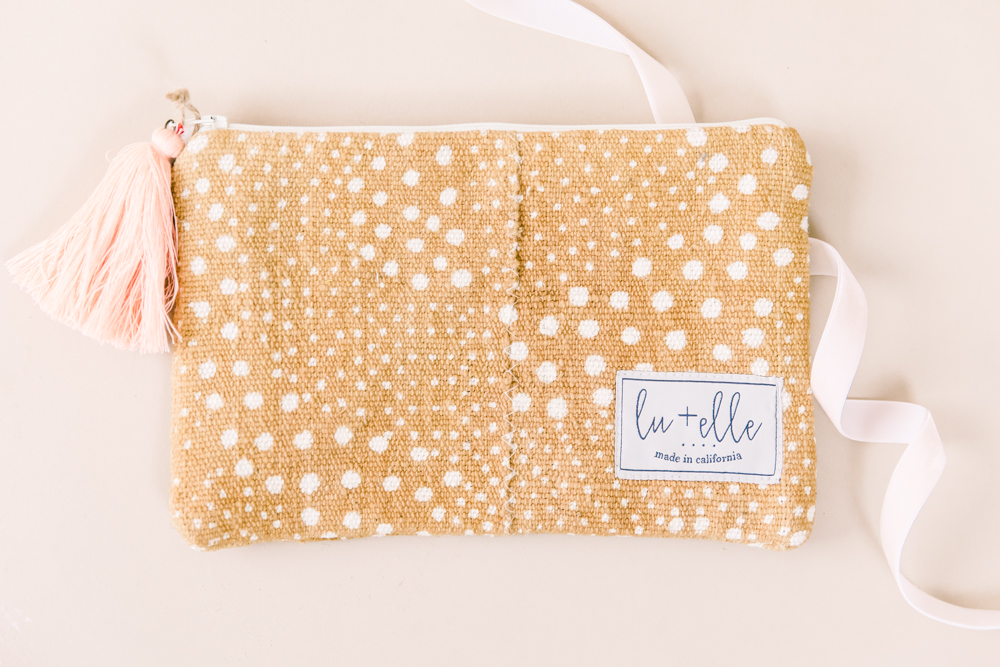 Also are travel sized goodies like Lapcos – Catch You travel sized hand cream made with shea butter, Bath Sample Trio from Palermo Body, and a Simply Curated travel candle with an uplifting blend of the finest citrus oils including lemon, grapefruit, and orange. And what girl doesn't love some nail polish?!? I love the brand Sundays, as they are non-toxic nail polishes formulated without dibutyl phthalate, TPHP, toluene, xylene, ethyl tosylamide, camphor, formaldehyde, formaldehyde resin, parabens, and tert-butyl hydroperoxide. They are also free of ingredients derived from animals.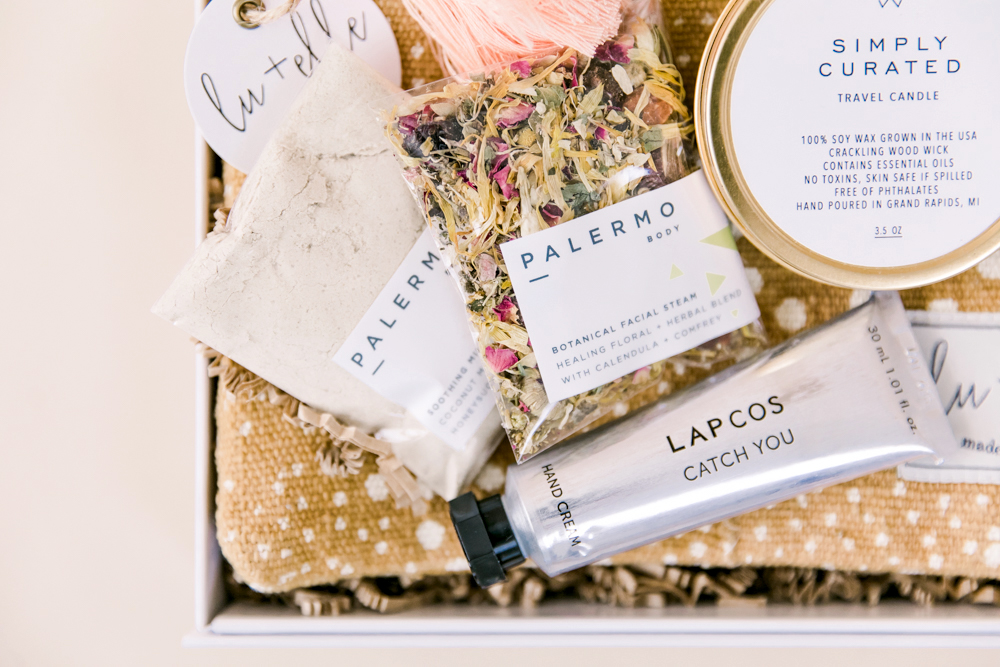 I hope these pretty little boxes gave you some ideas for gifts this holiday season!
xx
Abby