We are all about the fruits this month! Today, we are dishing out a fun end-of-summer snack for all! A watermelon fruit jello filled with lots of yummy fruit, and of course, held together with jello. What's great about this fun snack, it's super versatile when picking out your fruit and jello choices. You could do all berries, or do just watermelon, or add a fun tropical fruit for a themed dish. And, you can totally change up the fruit it's held in. A melon would be a fun option as well! The kids will love this fun summer snack! You can also add in vodka for an adult version!

Photos by Dayna Studios
---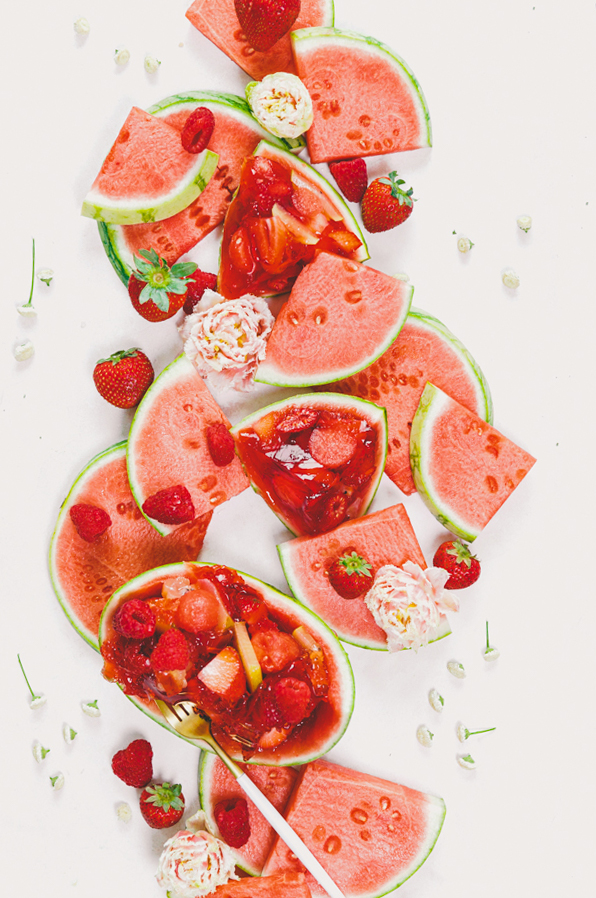 ---
WATERMELON JELLO
SERVES: 4-6 | PREP: 10 MINUTES | COOK: 0 MINUTES
W H A T   Y A   N E E D

Mini seedless watermelon
Fruit of choice (I used strawberries, raspberries, and watermelon balls)
Instant Jello (I used strawberry flavor, and two packets will fill 1 mini watermelon)
B U S T   O U T

Cookie sheet
Fruit baller scooper
Saucepan
---
I N S T R U C T I O N S

1st, you are going to want to hollow out your watermelon. Do this by cutting the mini watermelon in half and using your fruit baller scooper and making a pile of watermelon balls. Once you have a good amount, hollow out the rest of the watermelon with a spoon. I left a little bit of a pink layer of watermelon.

Cut the rest of your fruit up! You can get creative here and do different shapes and sizes. Once all your fruit is cut up, put them in the two watermelon halves. Then, place your watermelon halves on a cookie sheet. This makes this easier to store in the fridge.

Prepare the jello as instructed on the back of the box. You know the drill, add cold + boiling water, and mix. Once all mixed, let it sit for a couple of minutes. But not too long, or it will start to firm up. Pour the jello in the watermelon carefully. One packet will fill 1 half a watermelon. Once you have both halves filled, put them in the fridge to firm up.

Best to let it sit in the fridge overnight. I even put mine in the freezer the next morning for a little bit.

Then simply cut up into wedges and serve up! I did have an uh-oh moment, and the jello fell out of one half. But I just scooped it up and put it back into the watermelon. It still tastes the same!

Enjoy!
---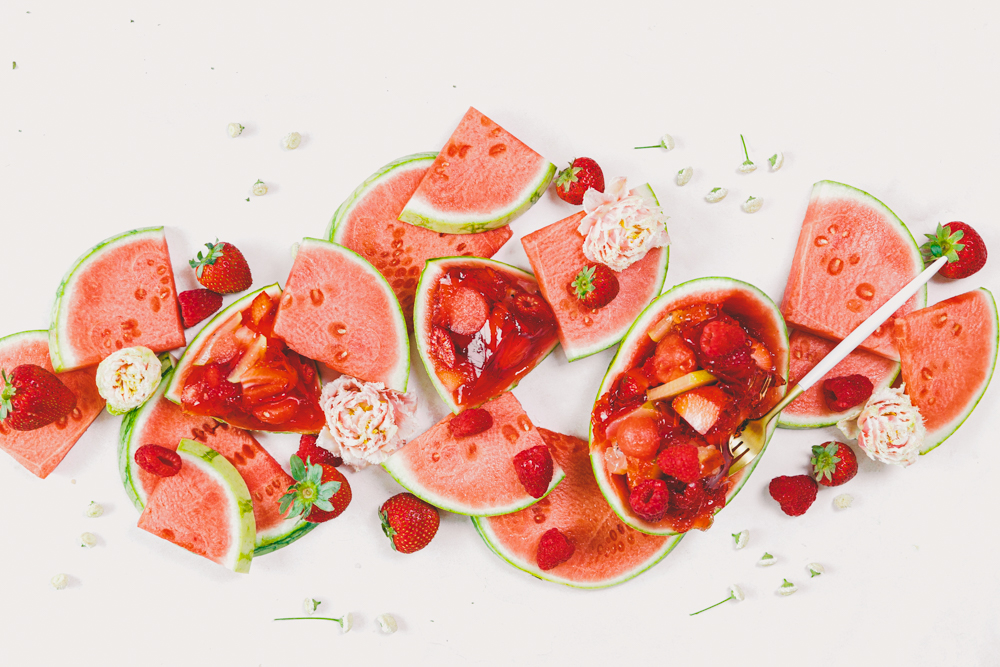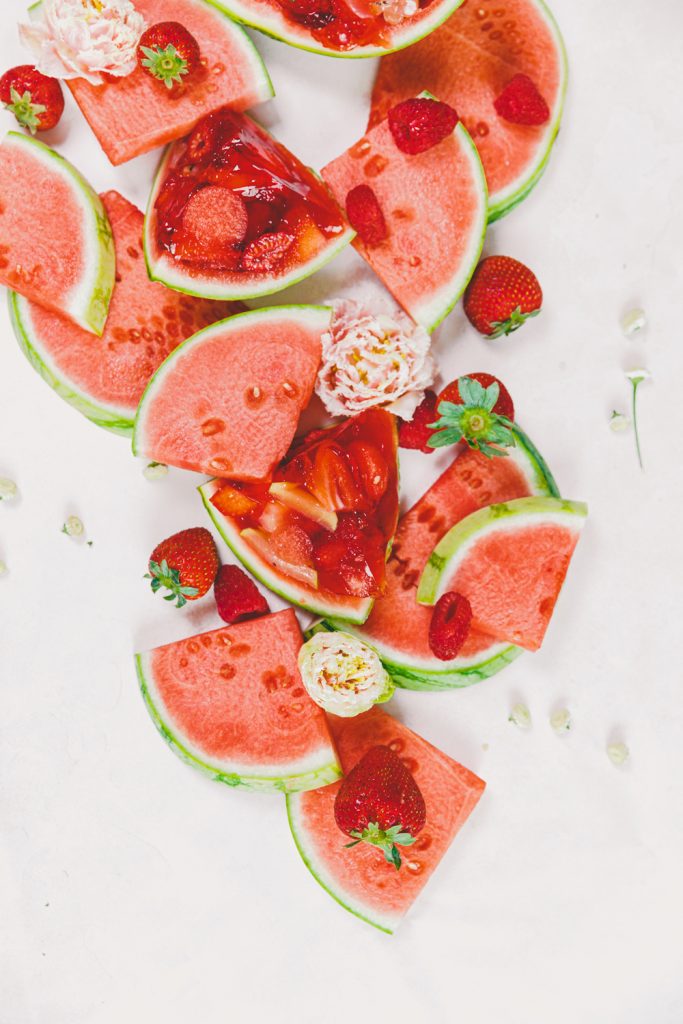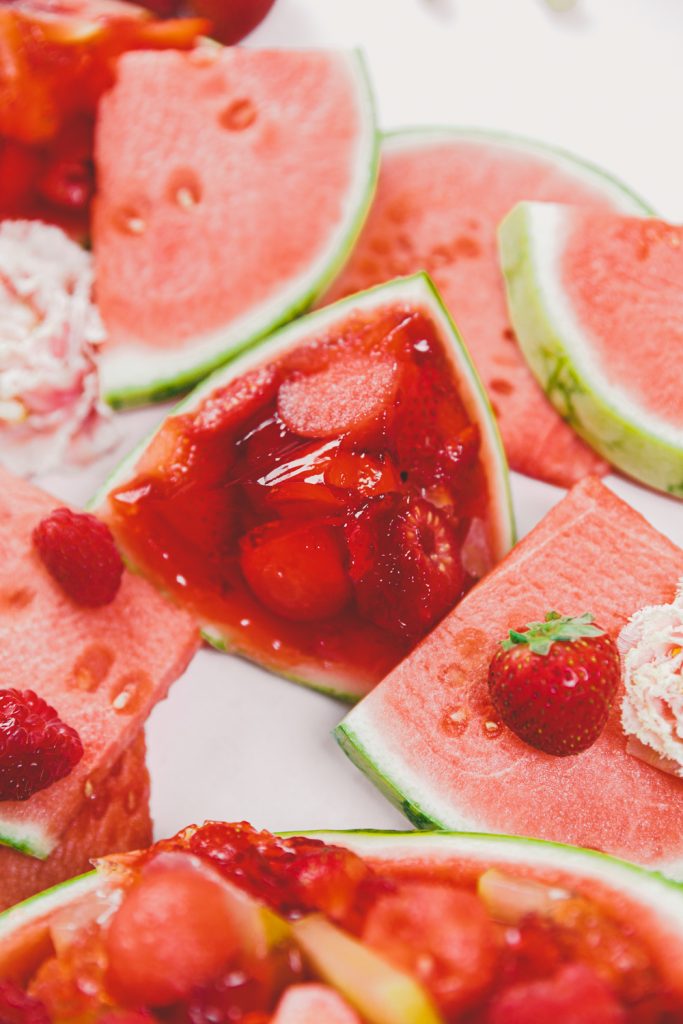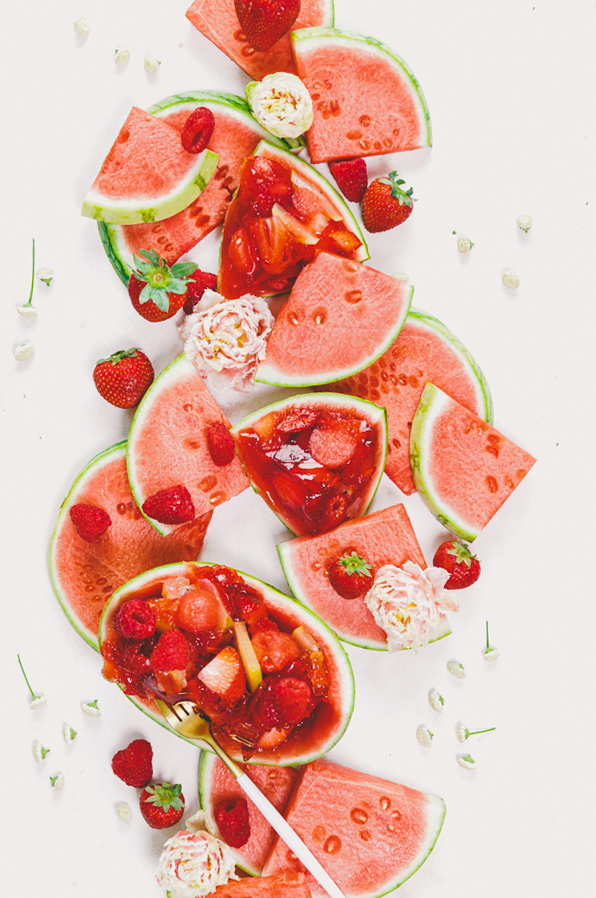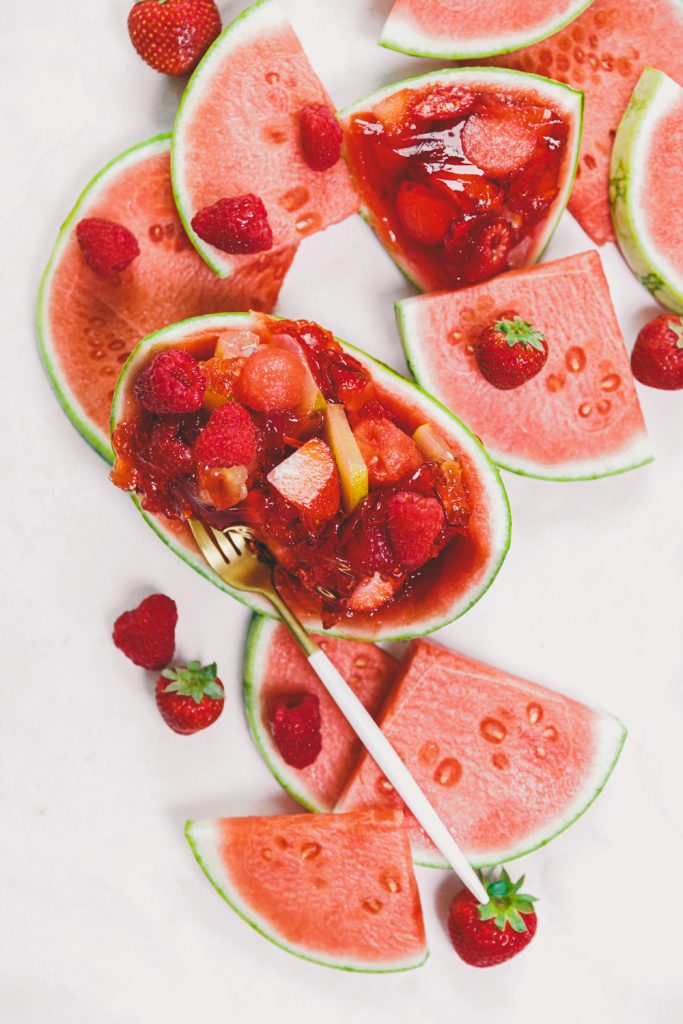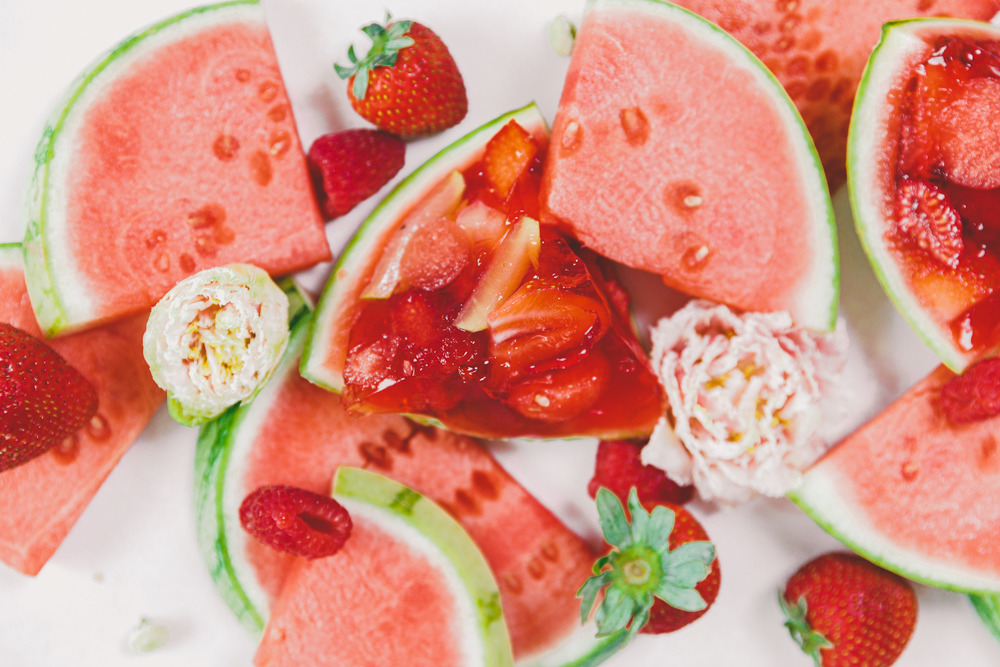 ---
B E I J O S K I T C H E N

xx
Abby