What a way to end the summer with a party at the beach! This is the third first birthday party we have shared in the past week, and it's a goodie! Our little friend Felix turned one and he did it in the best way with a beach bash! Sailing and Yacht Club-inspired, this party is oh so cute with so many fun details. His Mama Hadley is no stranger to throwing a good party, we've done quite a few with her including this one we shared last month for big brother Keith! It was the perfect Summer day and the perfect party! Get ready, I'm oversharing today because this one is just that good!
Beautiful photos by the talented Alison Bernier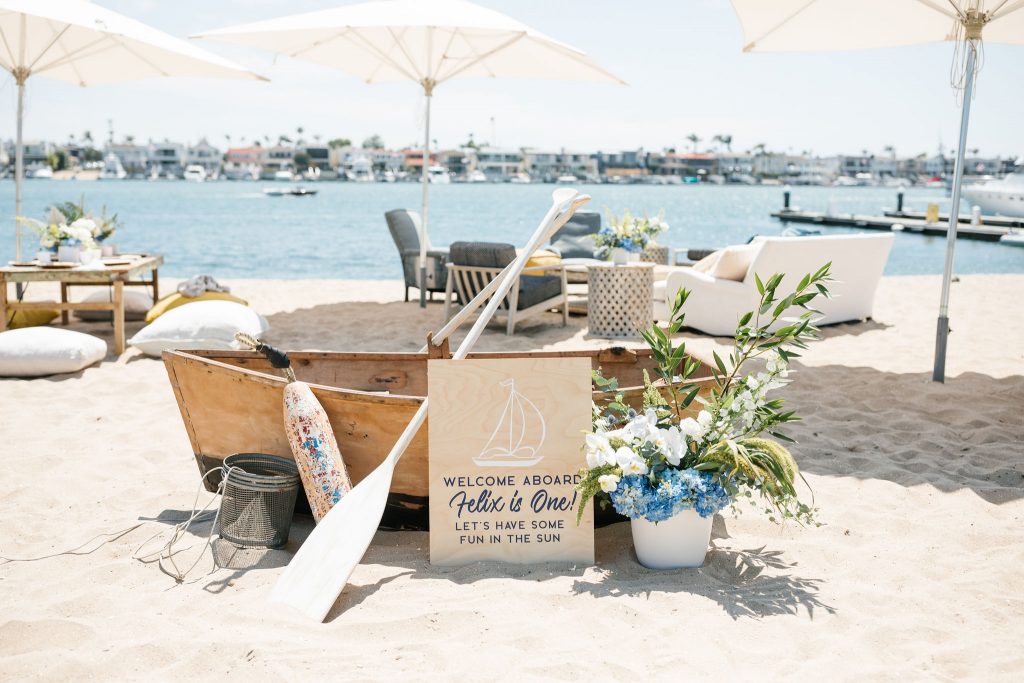 The party was held at the beach in Bayshores, a gorgeous private community in Newport Beach. Guests were greeted in the best way with a vintage wooden boat, oars, florals, and the cutest sign. It all set the tone for a day of fun in the sun! All of the amazing rentals you will see are from Found Rentals, gorgeous florals are by A Garden Bouquet, and all the catchy signage and details are by Poppy Jack Shop.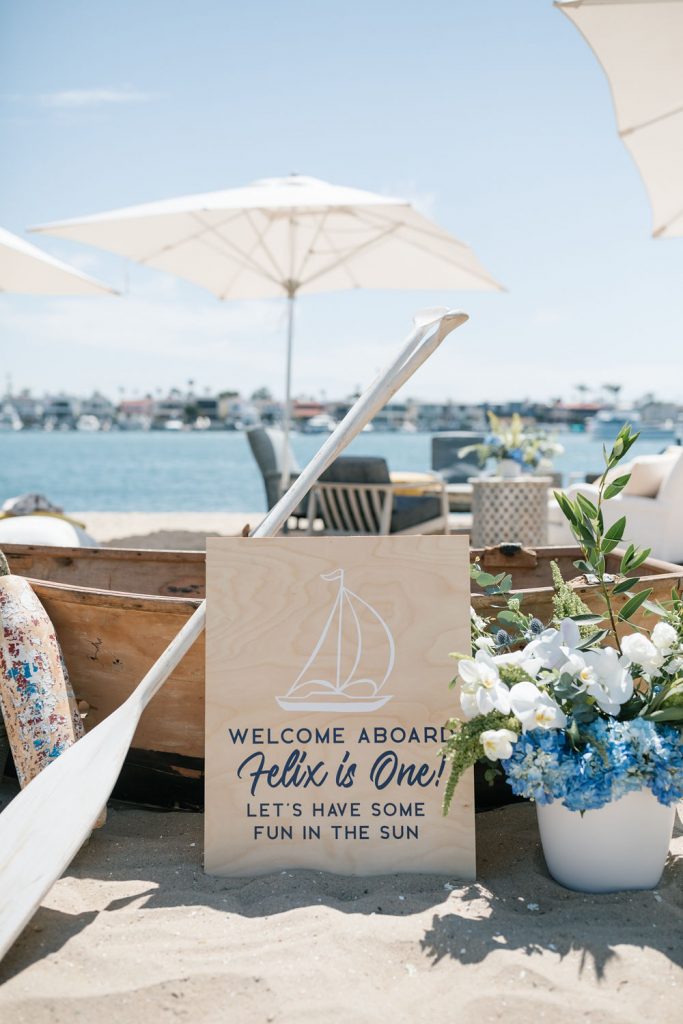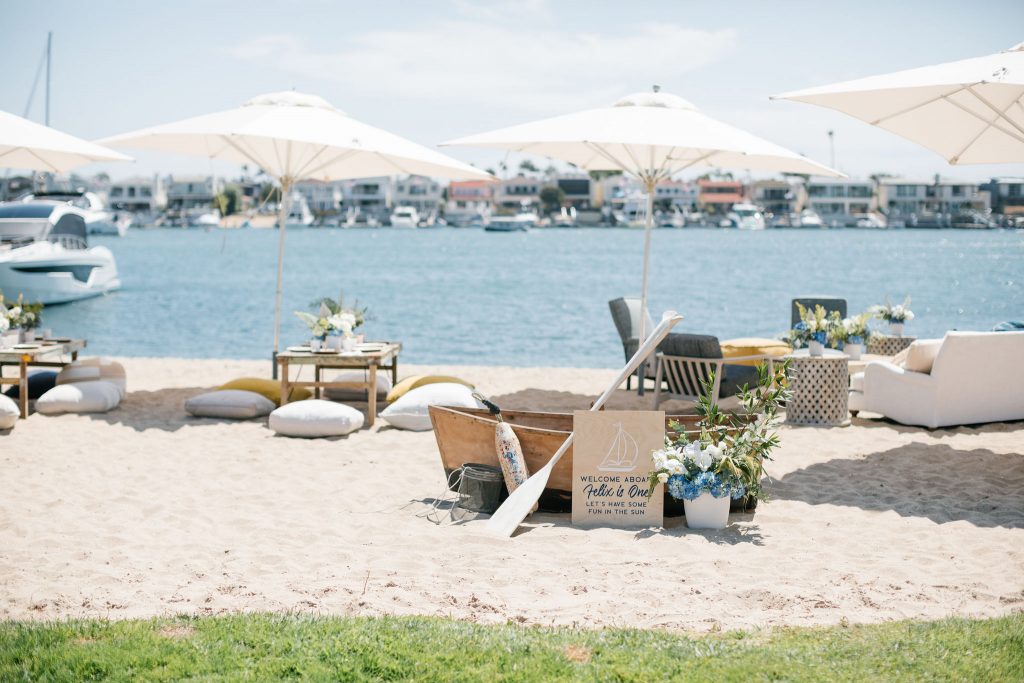 This beautiful lounge was the perfect spot for guests to relax and have a bite or a drink. We love having lounges at first birthday's especially as they serve as a spot for mamas and babes to be. Doesn't Found Rentals have such gorgeous pieces?!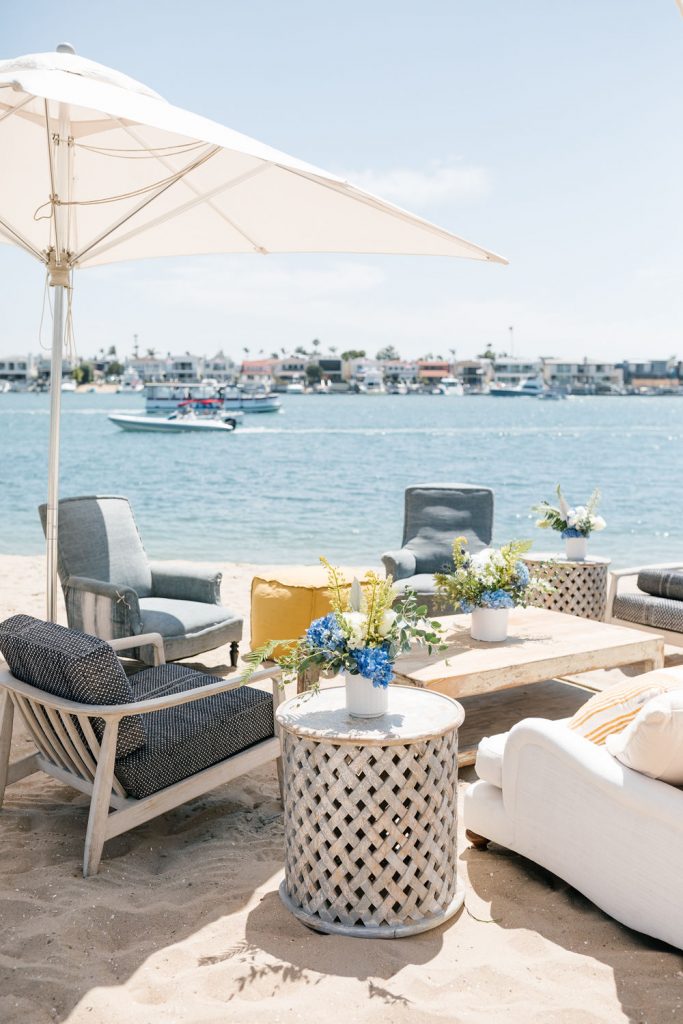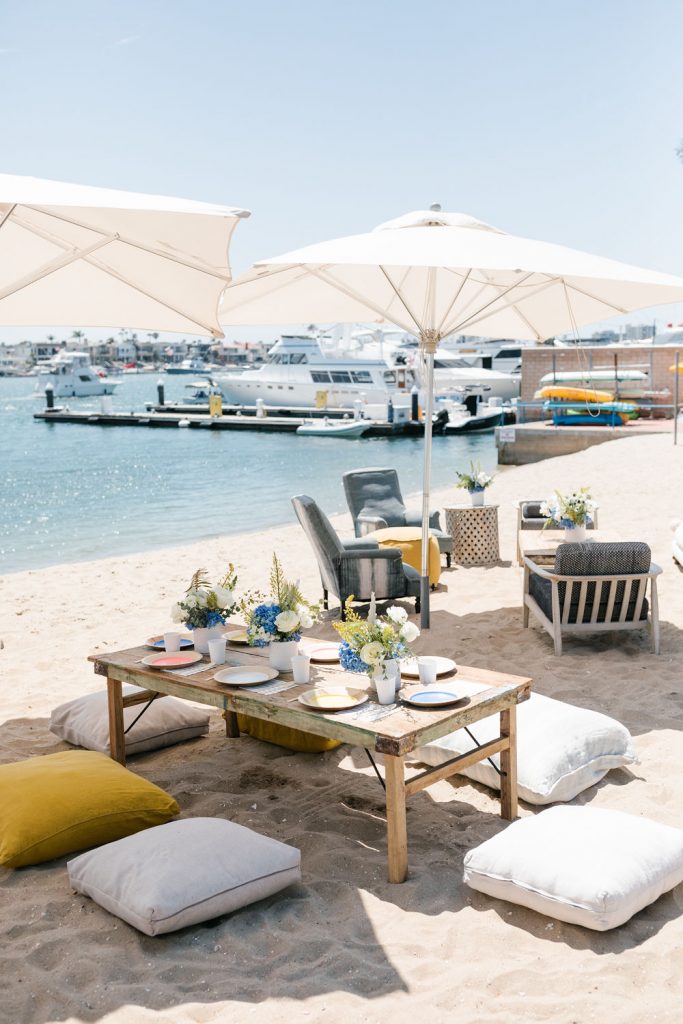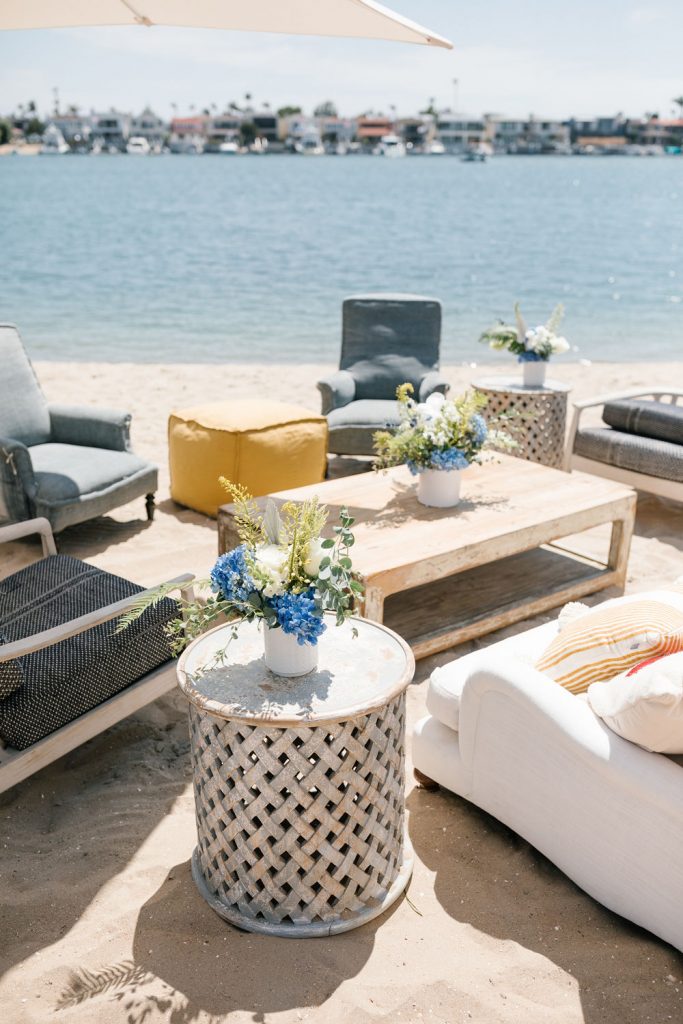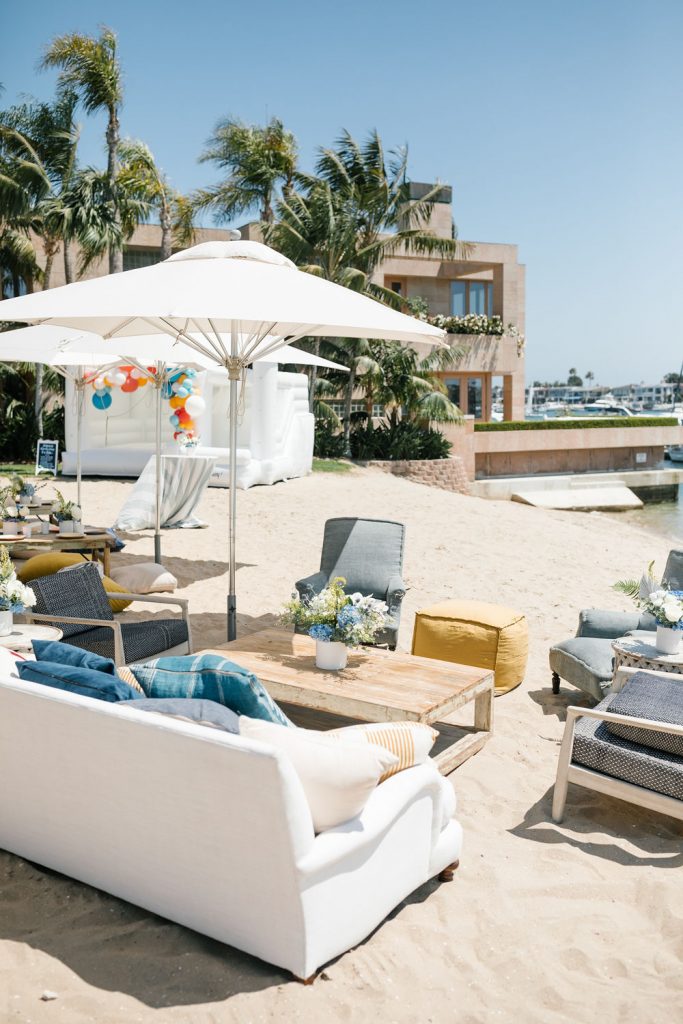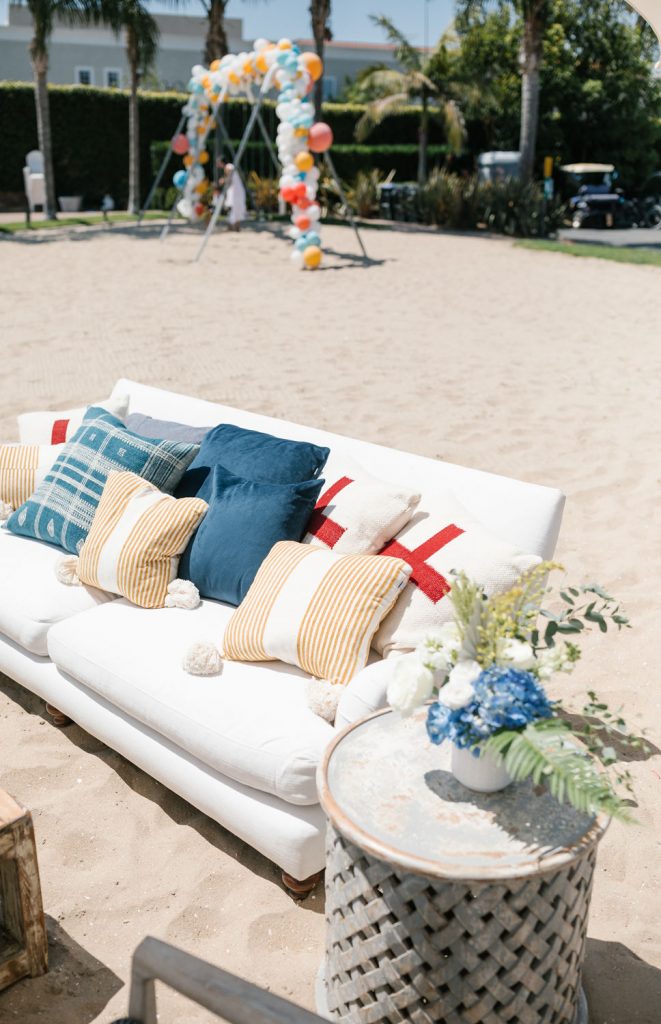 The table was set using our party colors of yellow, blue, white, and red – well our version of red! Oh Happy Day and Daydream Society's tabletop goodies are some of our favorite! And A Garden Bouquet complimented it all perfeclty with her amazing floral arrangements.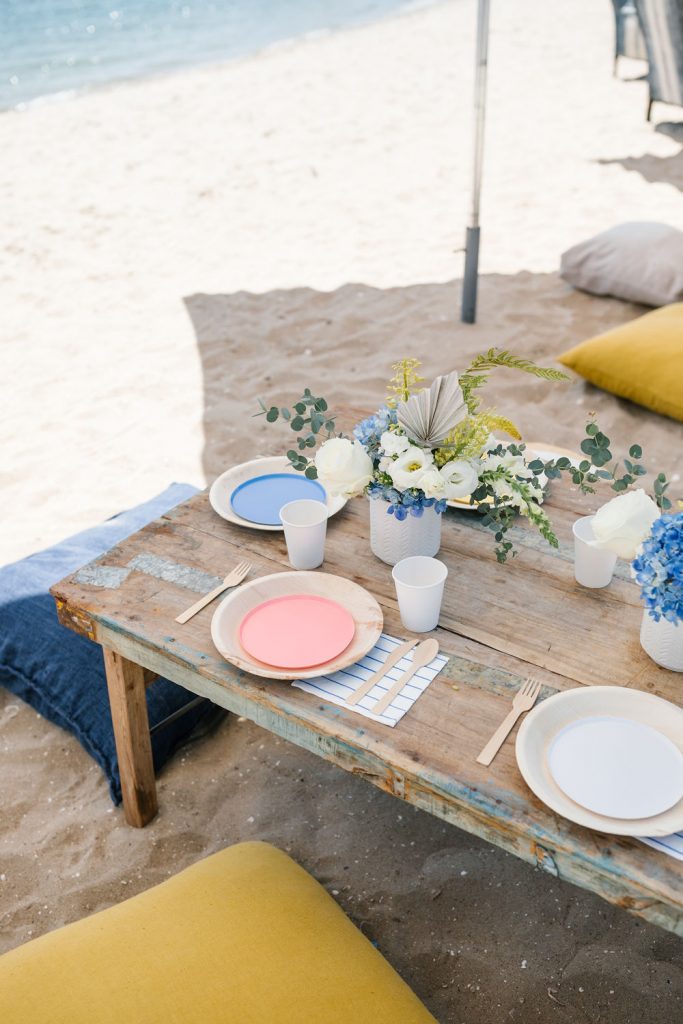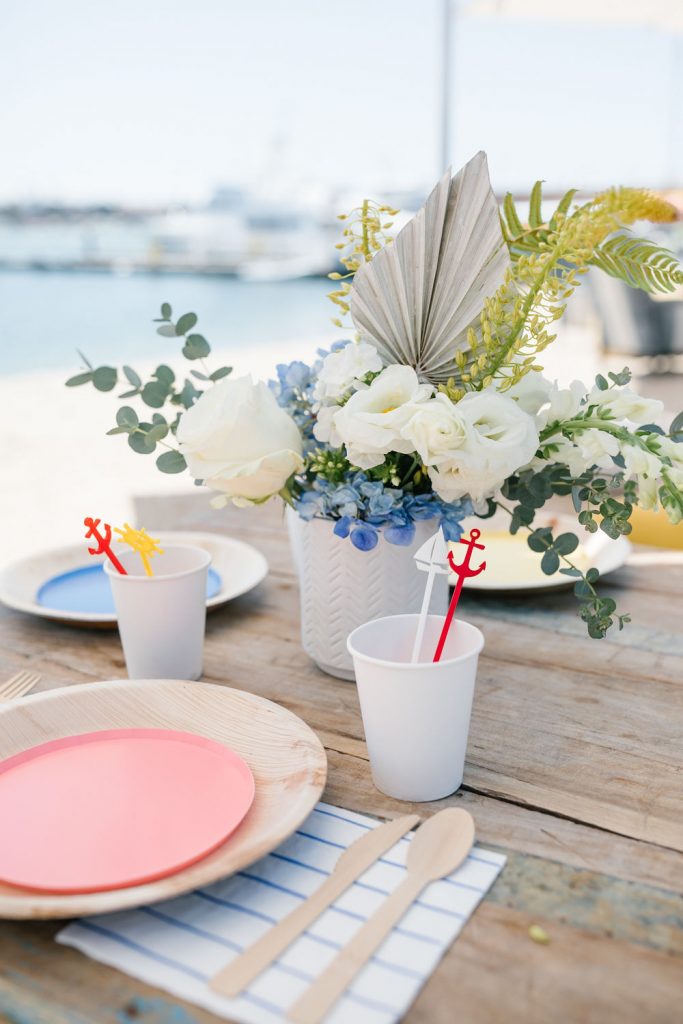 Adorable details by Poppy Jack Shop – always the best!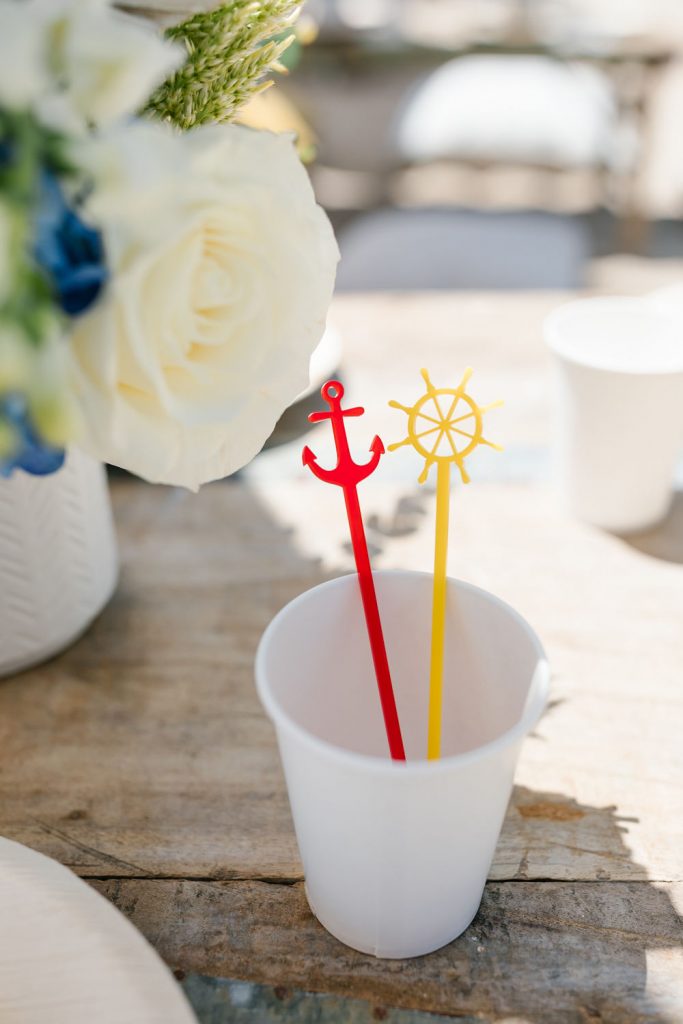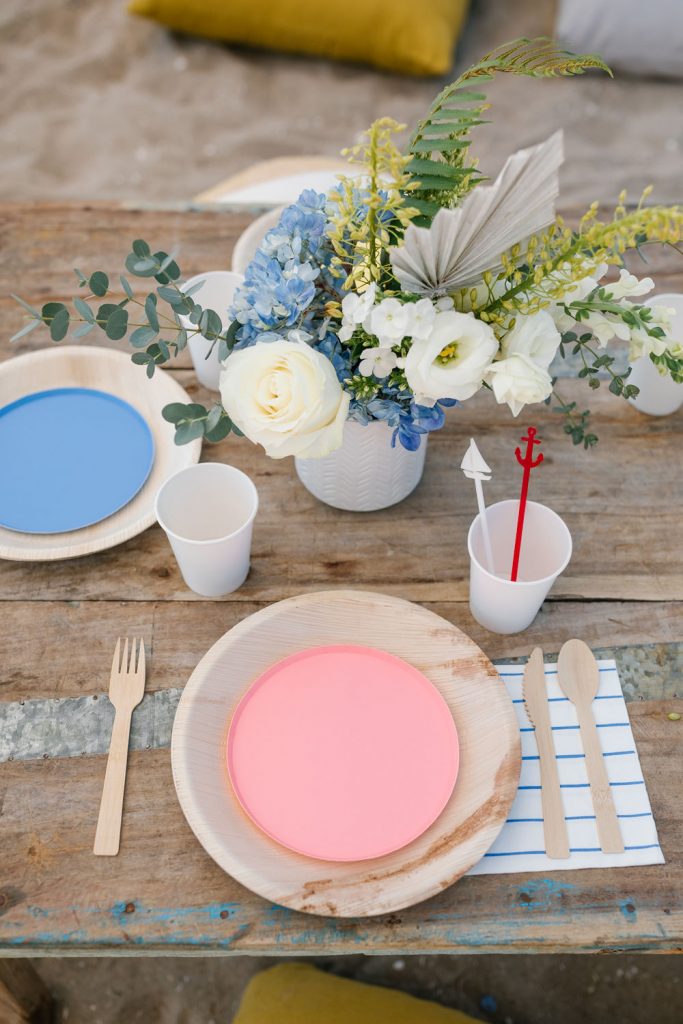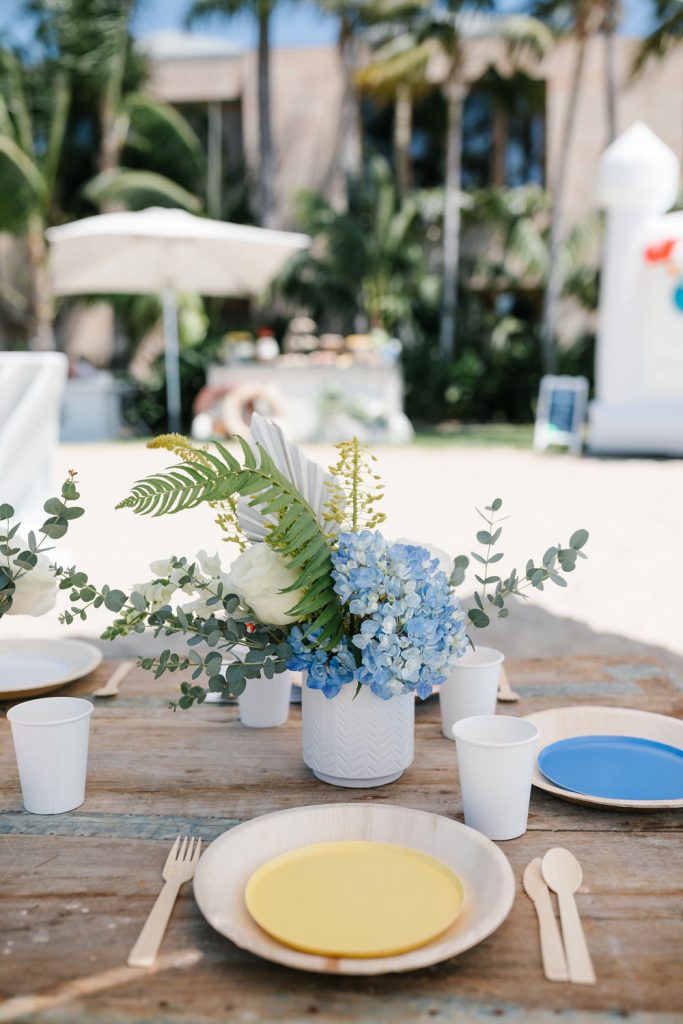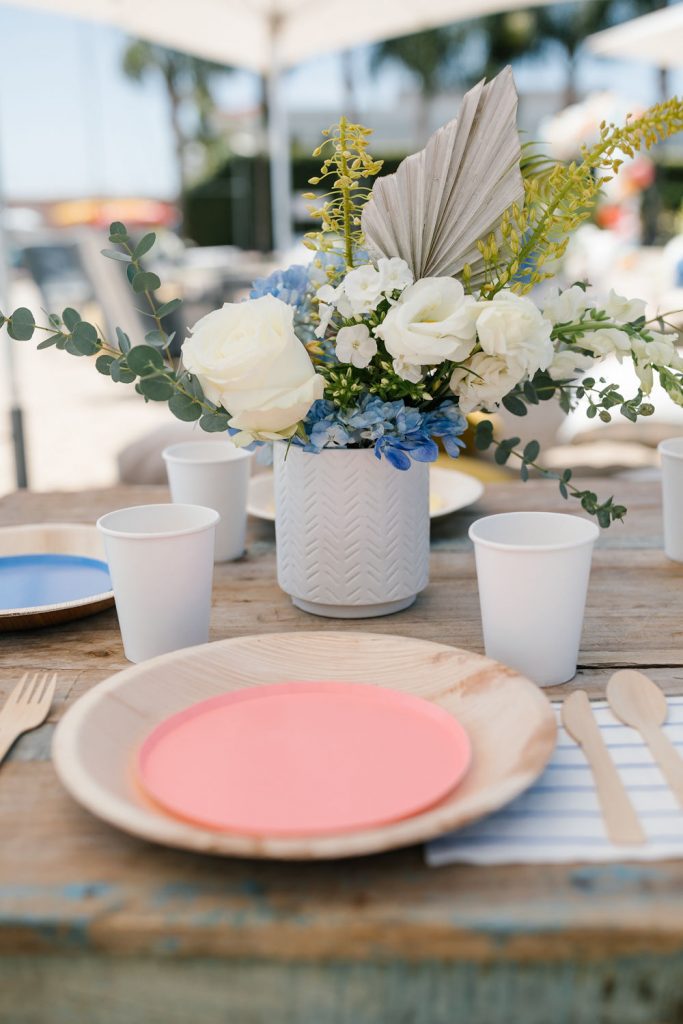 It wouldn't be a party without The Pop Shop! We had her come along to add some color to the beach! Can you believe this swingset install?! It wasn't an easy day as far as the weather at the beach… Yes, it was beautiful out but the wind was not our friend AT ALL! She rallied though and made so much pretty for us!!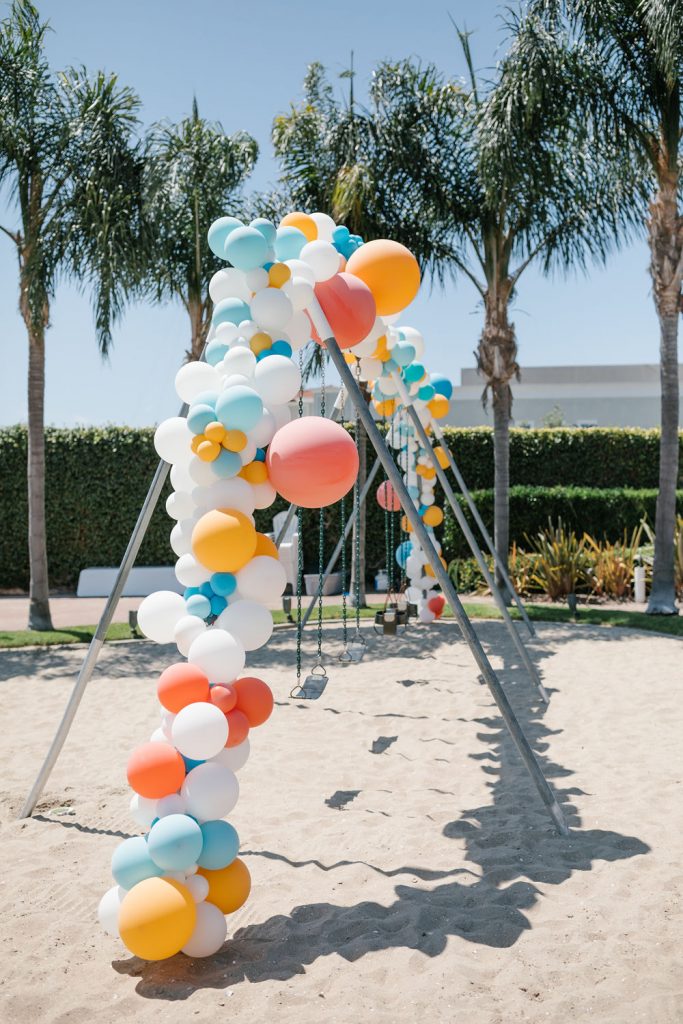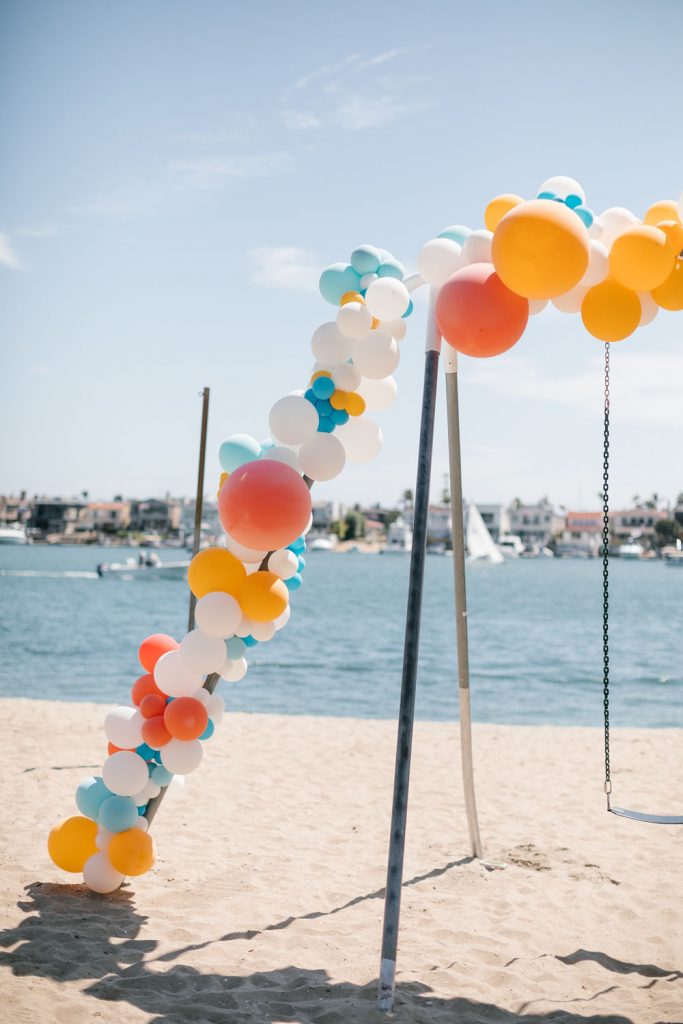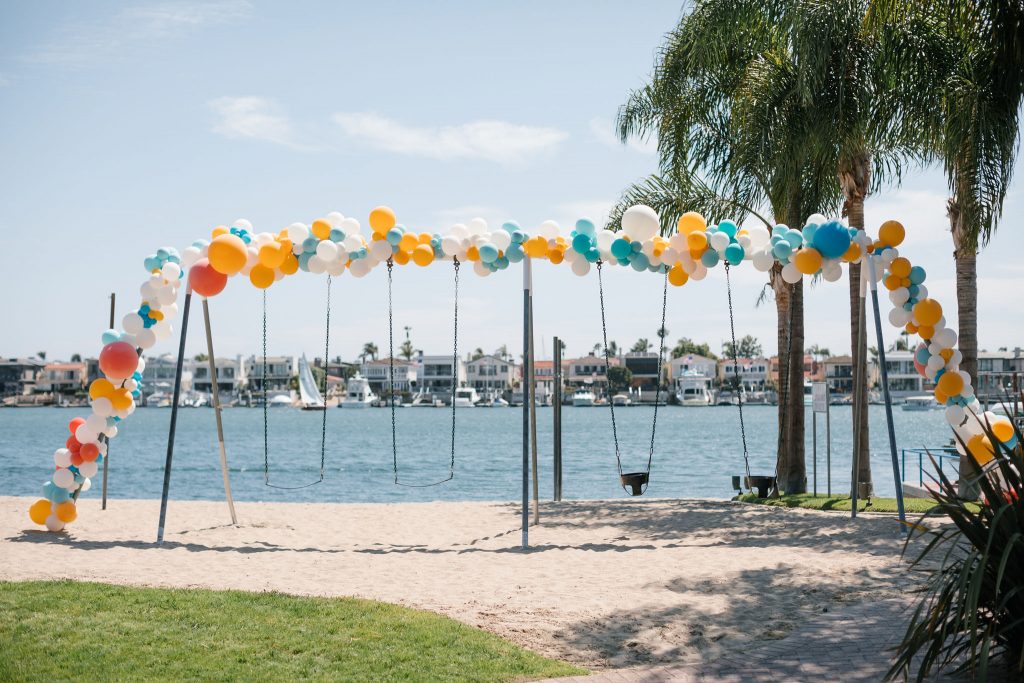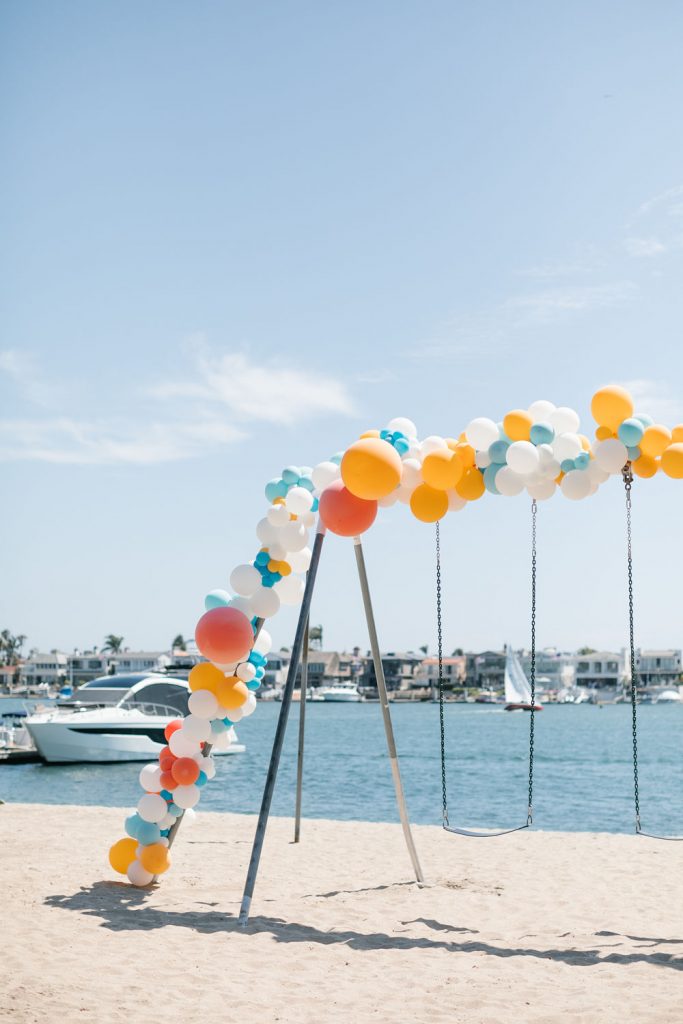 We had high tops around for another destination spot for adults. At a kid's party it's important to have a spot to place your drink or food while you run around after your kiddos! And those La Tavola striped linens fit our nautical theme so well! Also… Just more of those pretty A Garden Bouquet florals, please!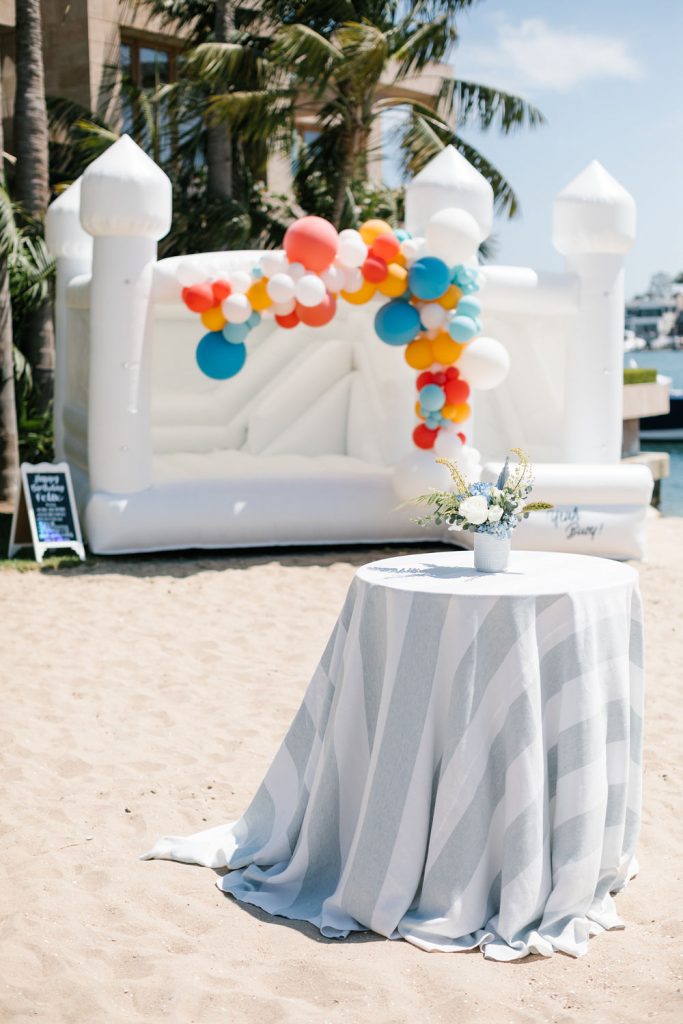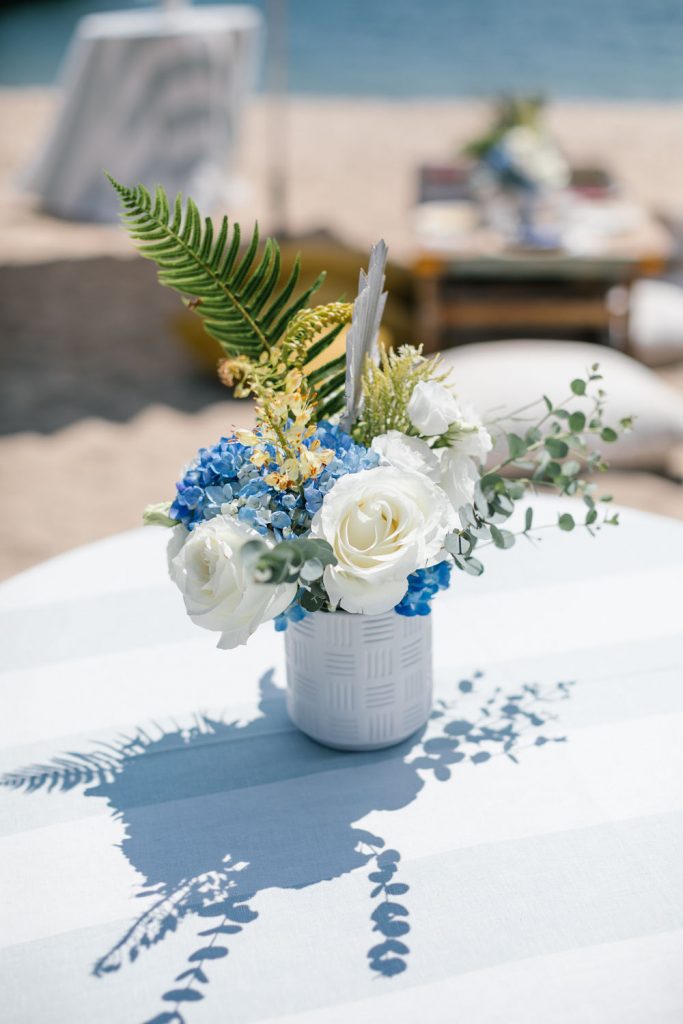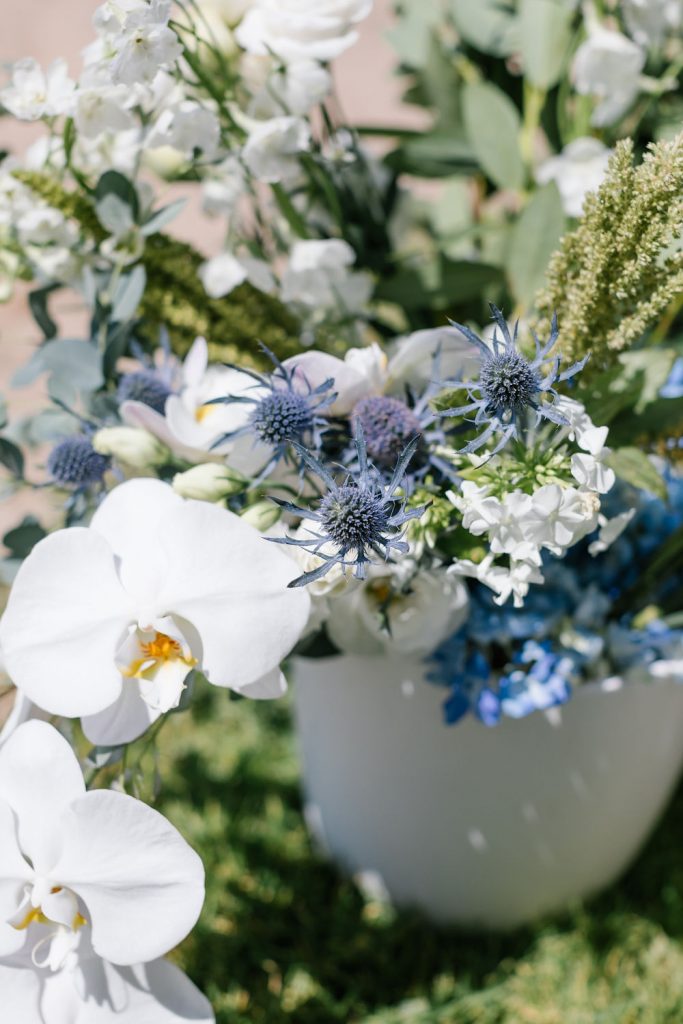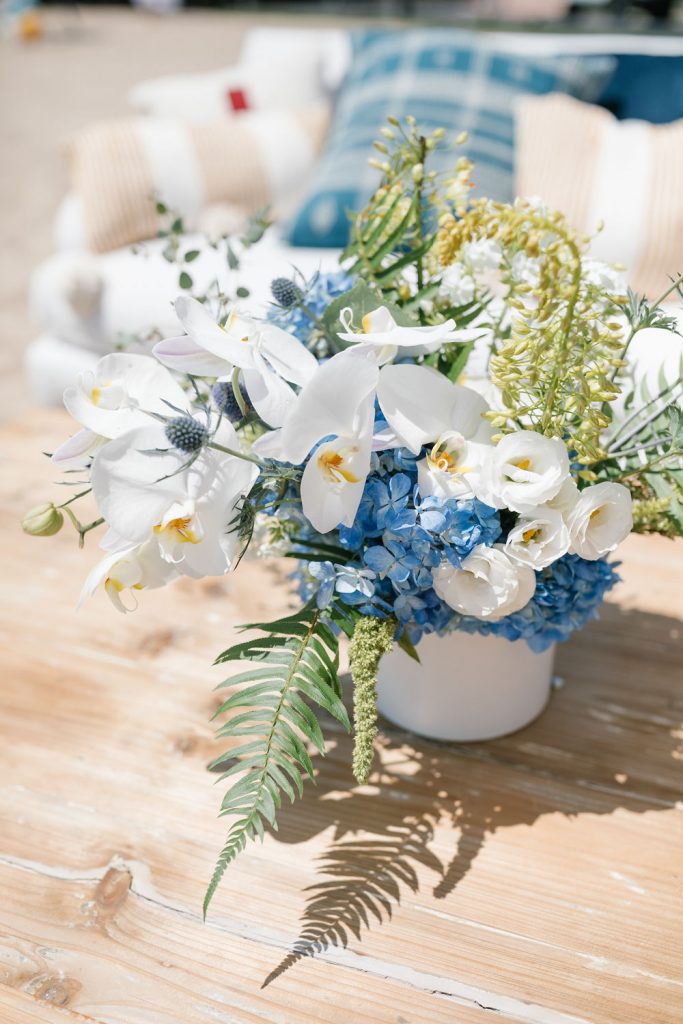 Bounce house at the beach?! Yes, please!!! Indie Party Rentals came and made the little's dreams come true! We had The Pop Shop add some balloons and added a cute vinyl sticker from Poppy Jack Shop. Yeah Buoy!!! This party was jumpin!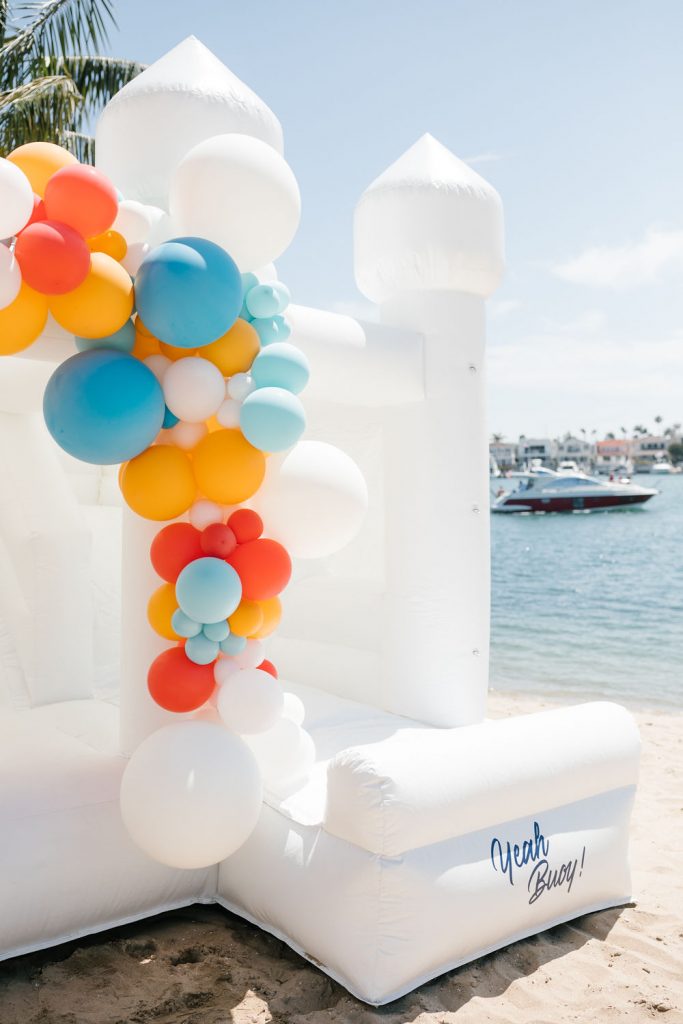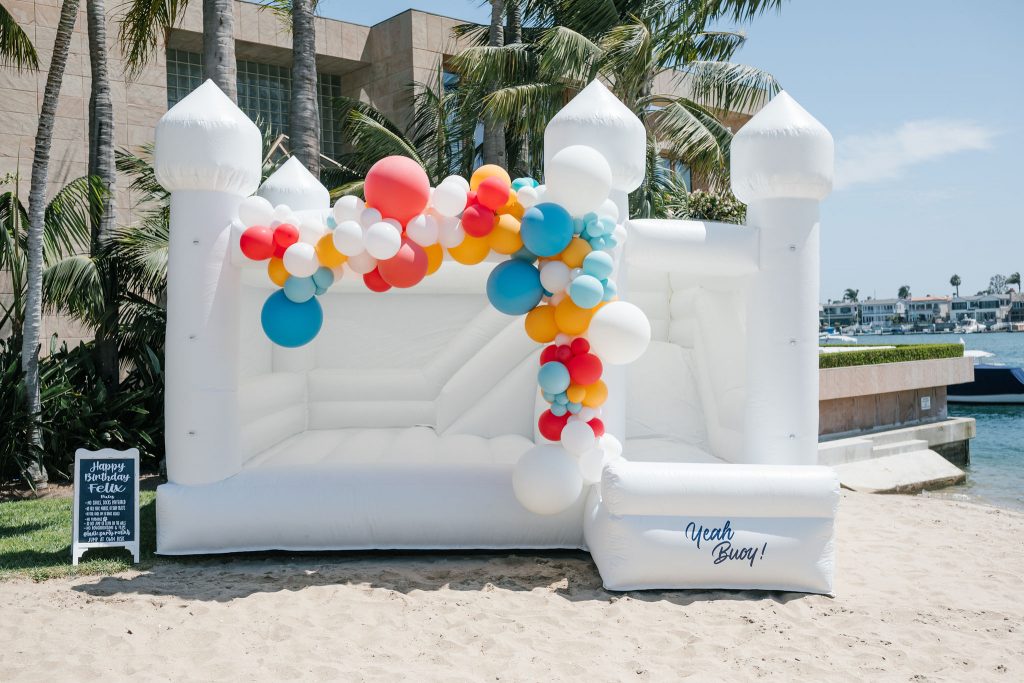 The fun didn't stop there!! Mesh Kids Co brought even MORE fun!!! Can you believe it?! A ball pit and a bouncey at the beach! This party was INSANE!!! And how cute is the SS Felix?! Love it!!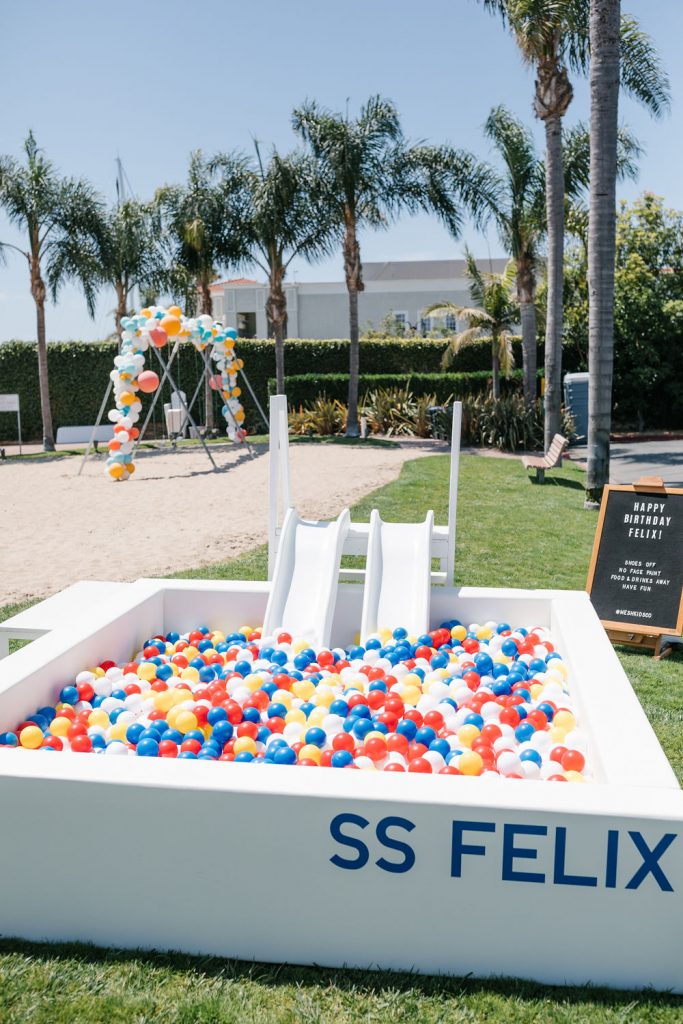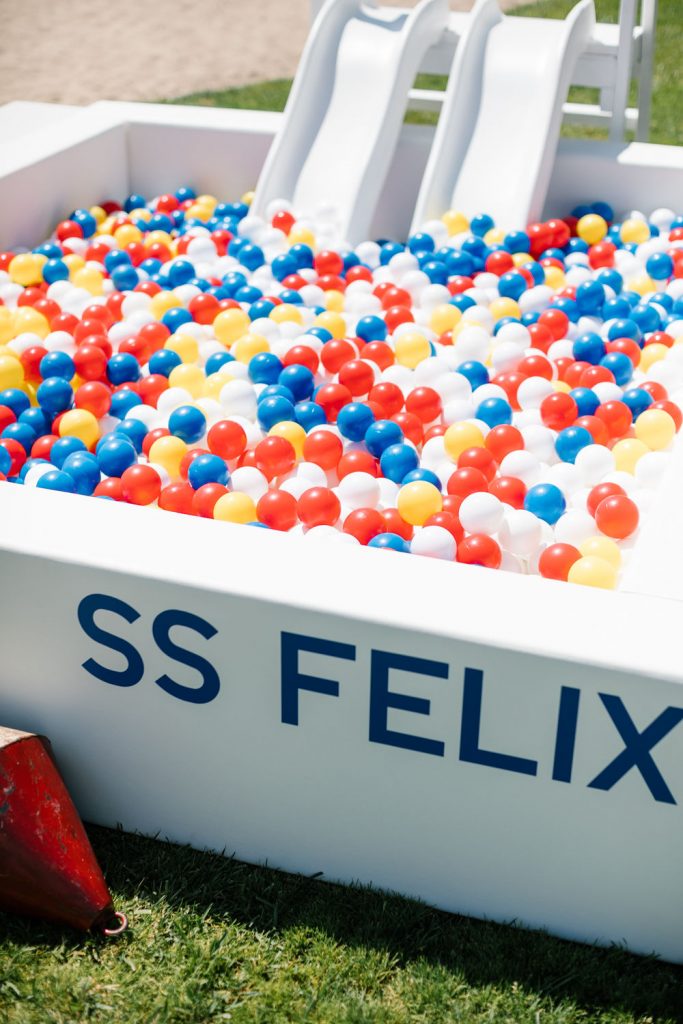 Yes, we had tons of fun for kids, but the parents were not left behind! Runaway Indie came to serve delicious cocktails and wine and DJ Austin Hendrix was there to make sure the music was going all day long!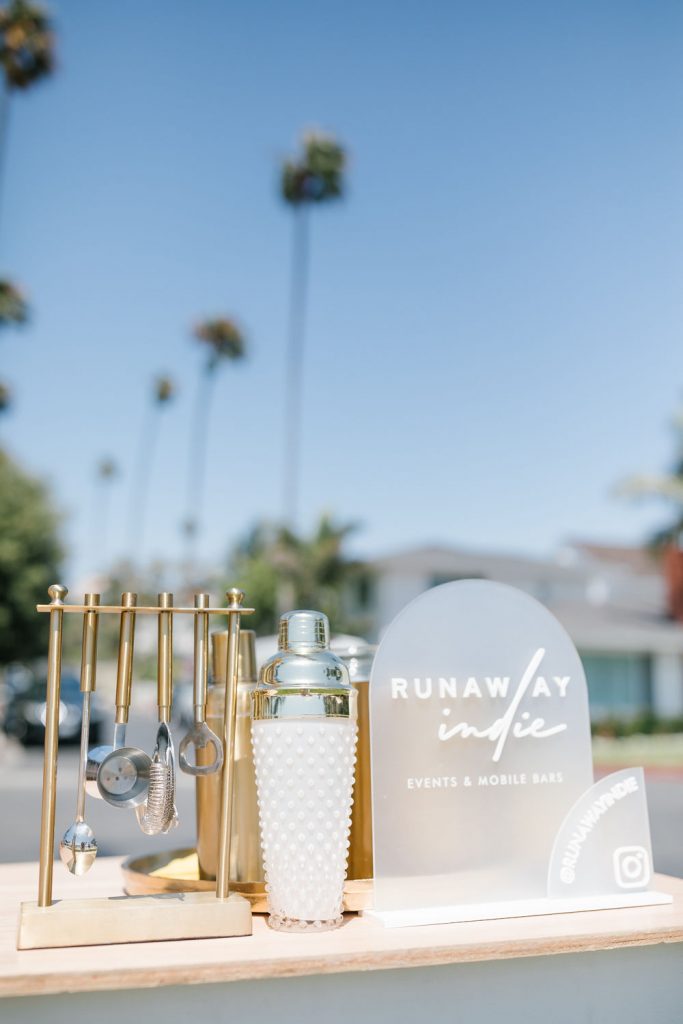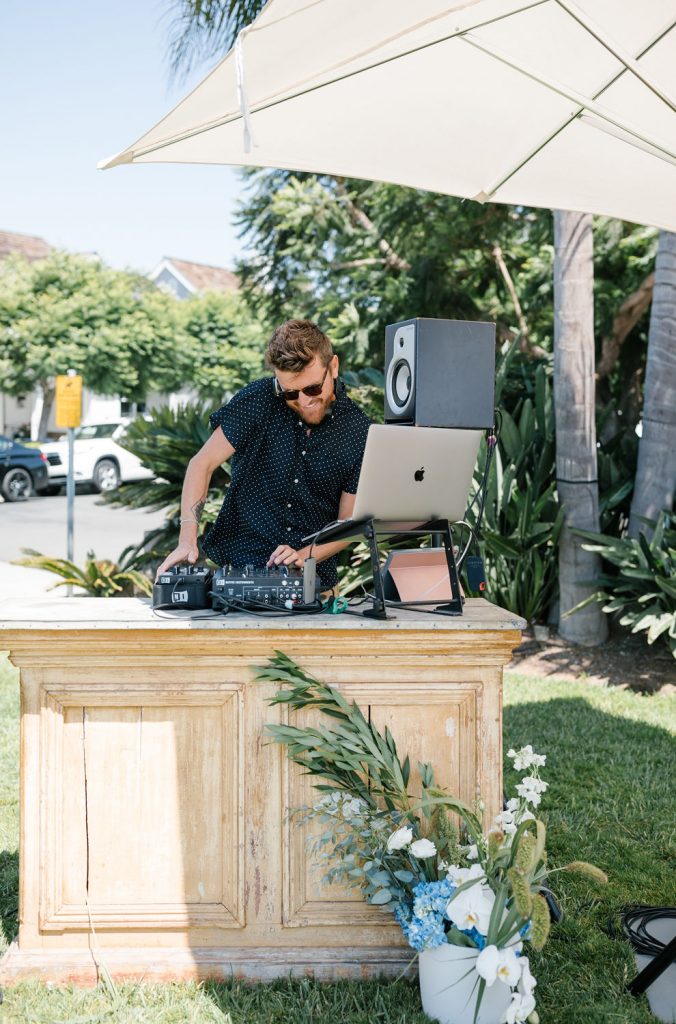 I give our dessert set up a chef's kiss!! All of the accessories from Found Rentals and Sweet Salvage Rentals were amazing! We gathered as many buoys and sailing details as we could!! And then there's the desserts… Sweet & Saucy Shop and Really Cute Sweets nailed the theme! From cakes to cookies to cupcakes and more – this is one sweet spread!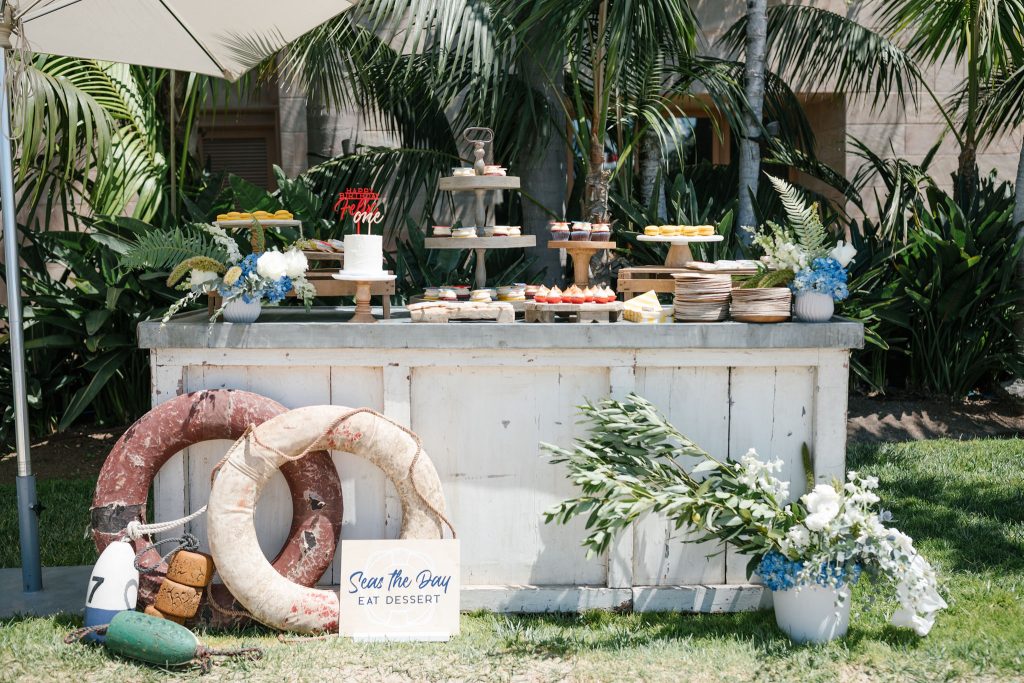 Perfect Cake Topper from Poppy Jack Shop!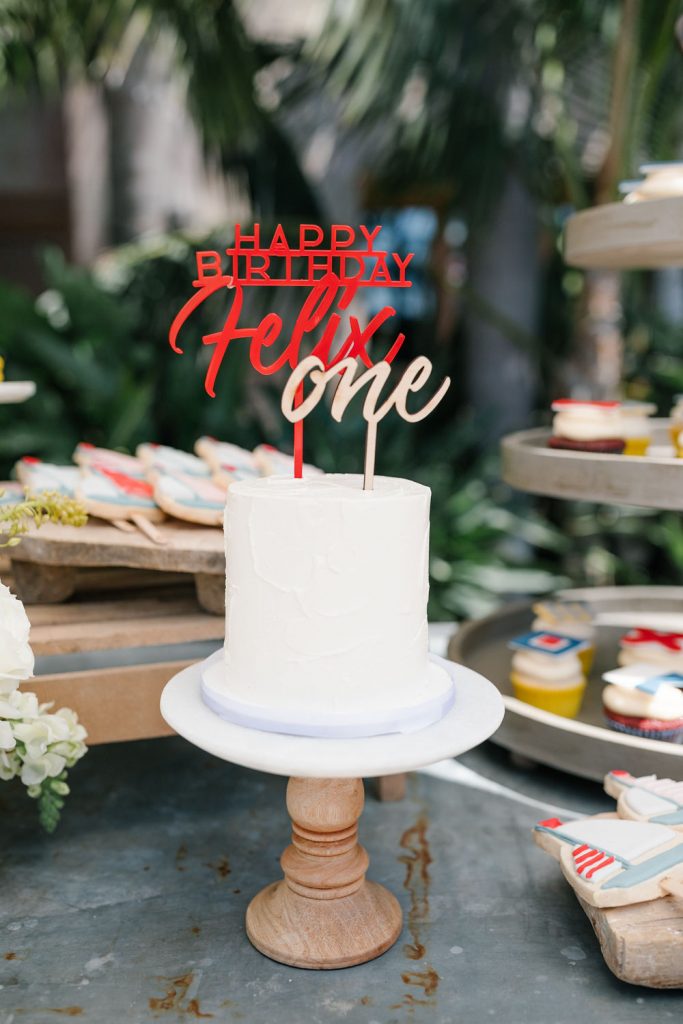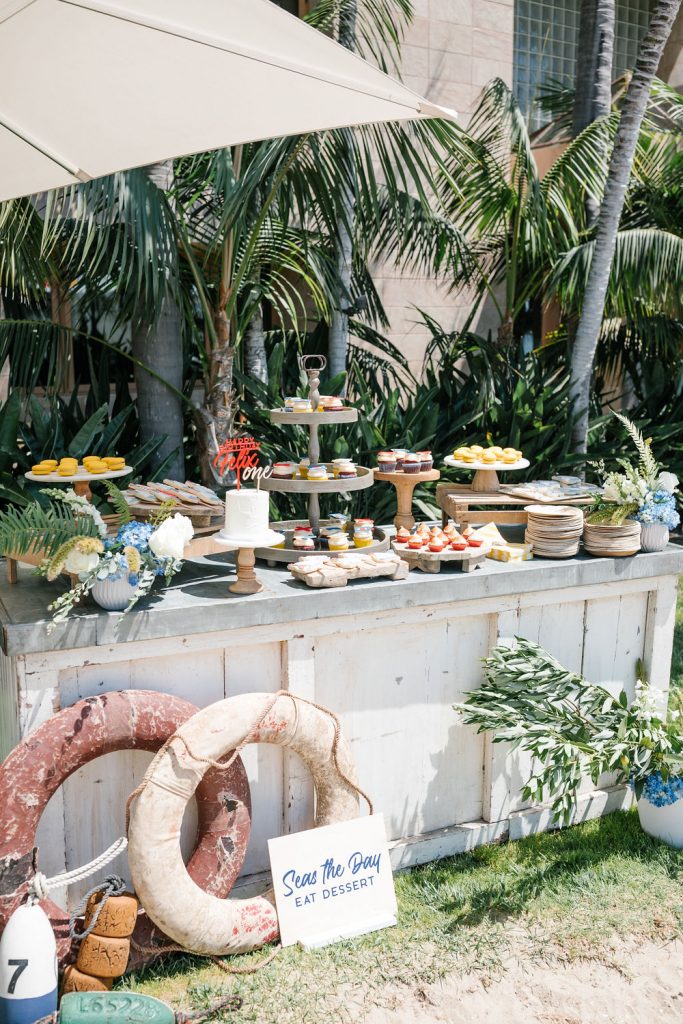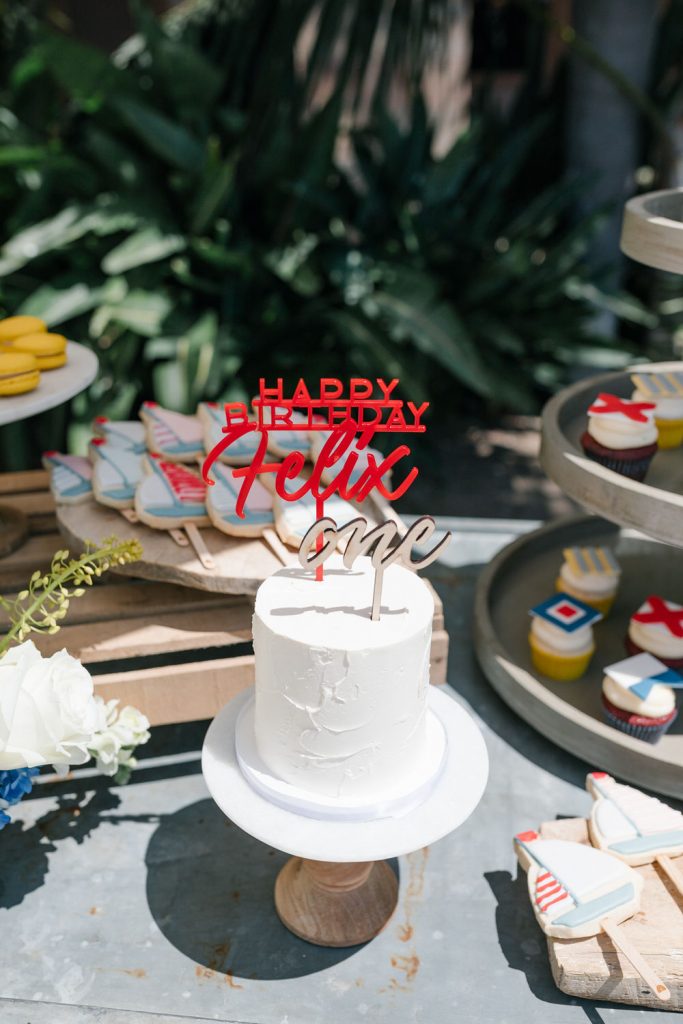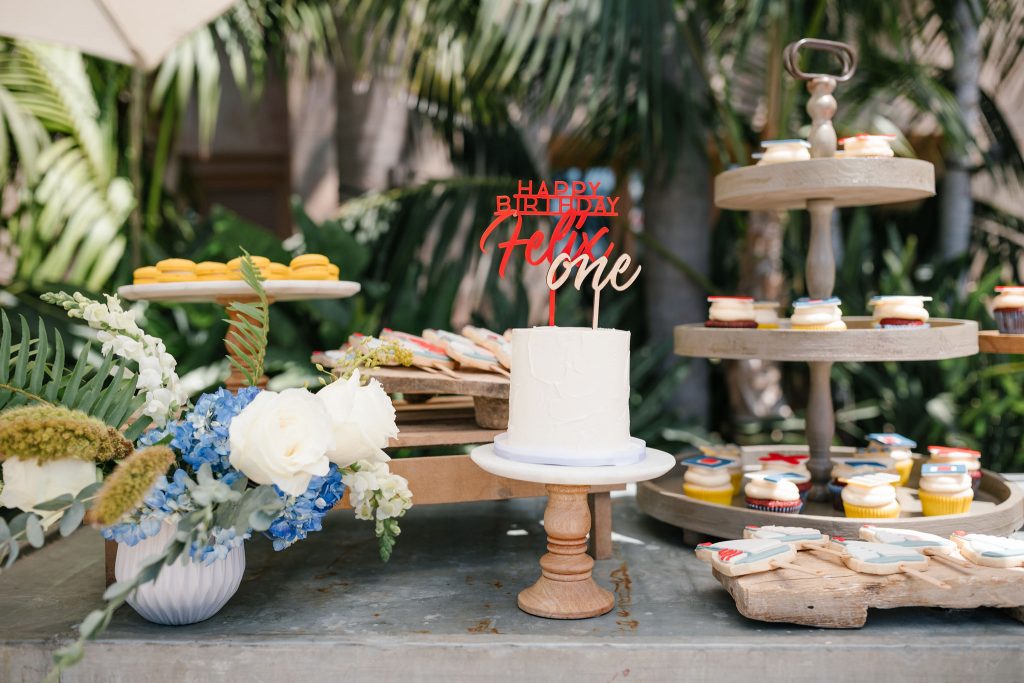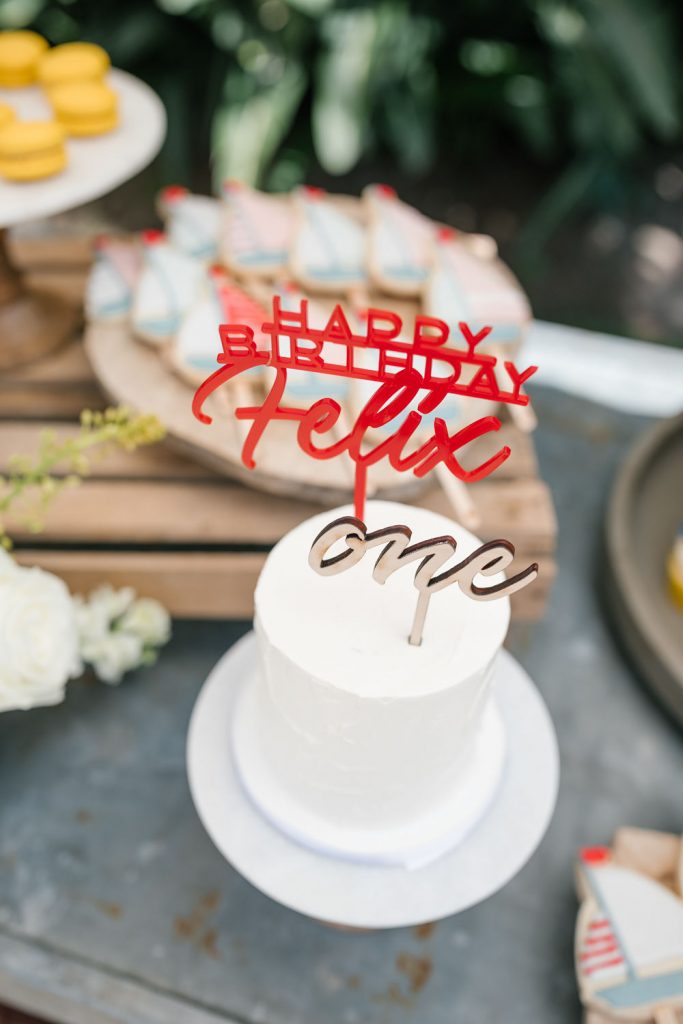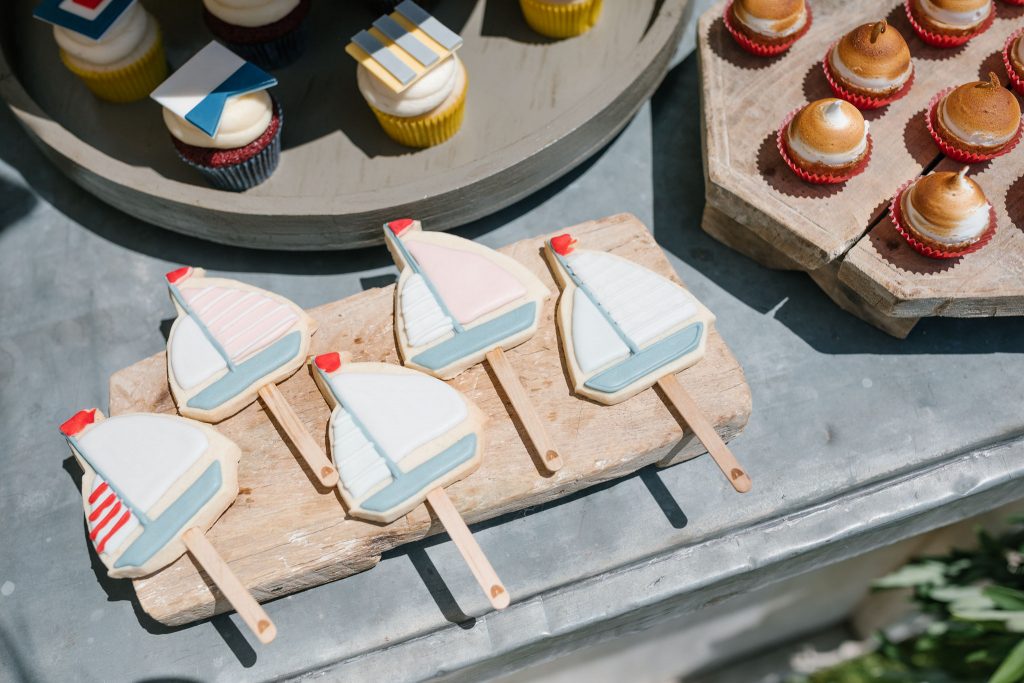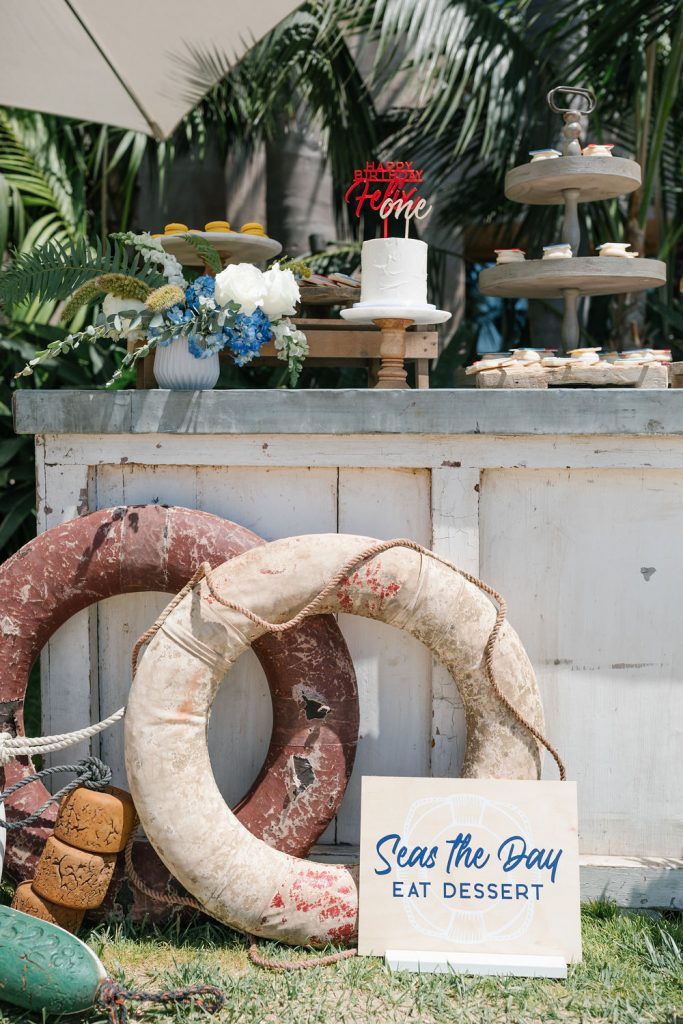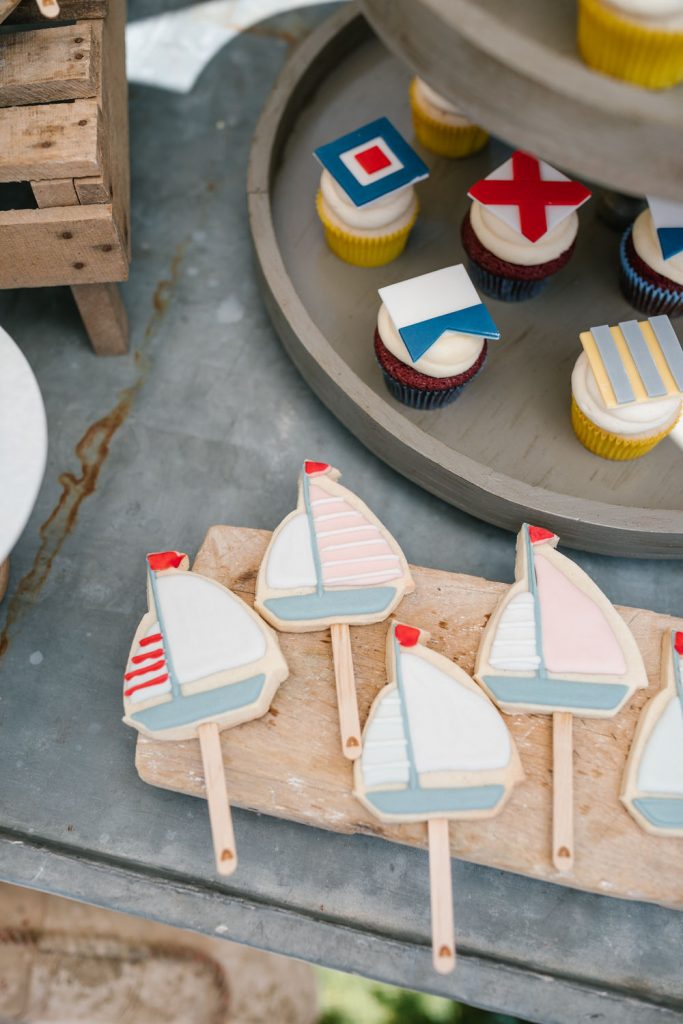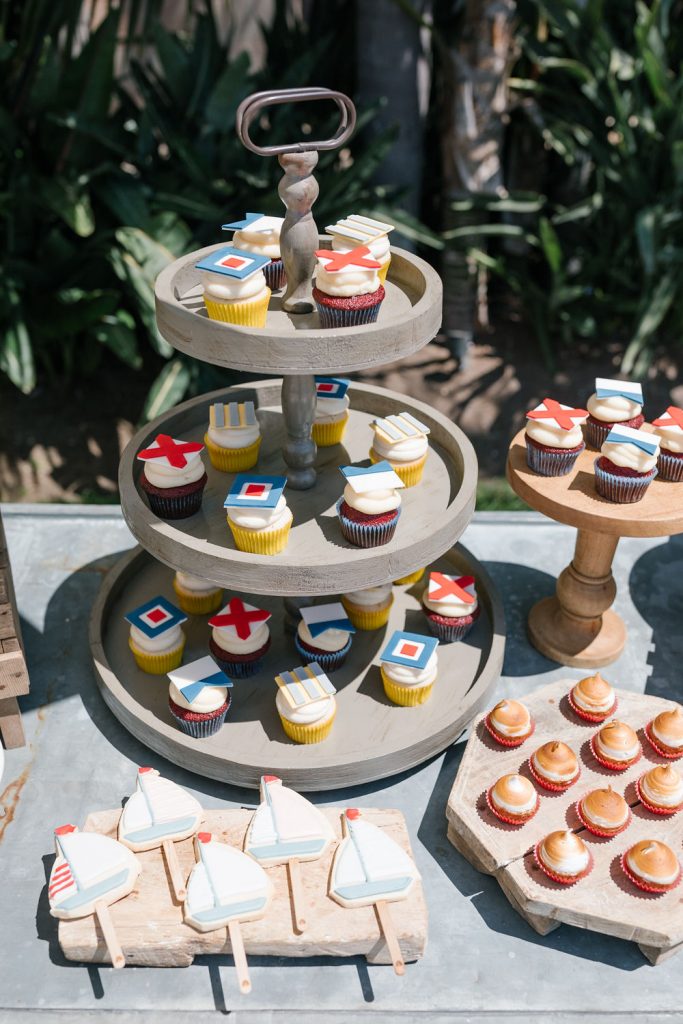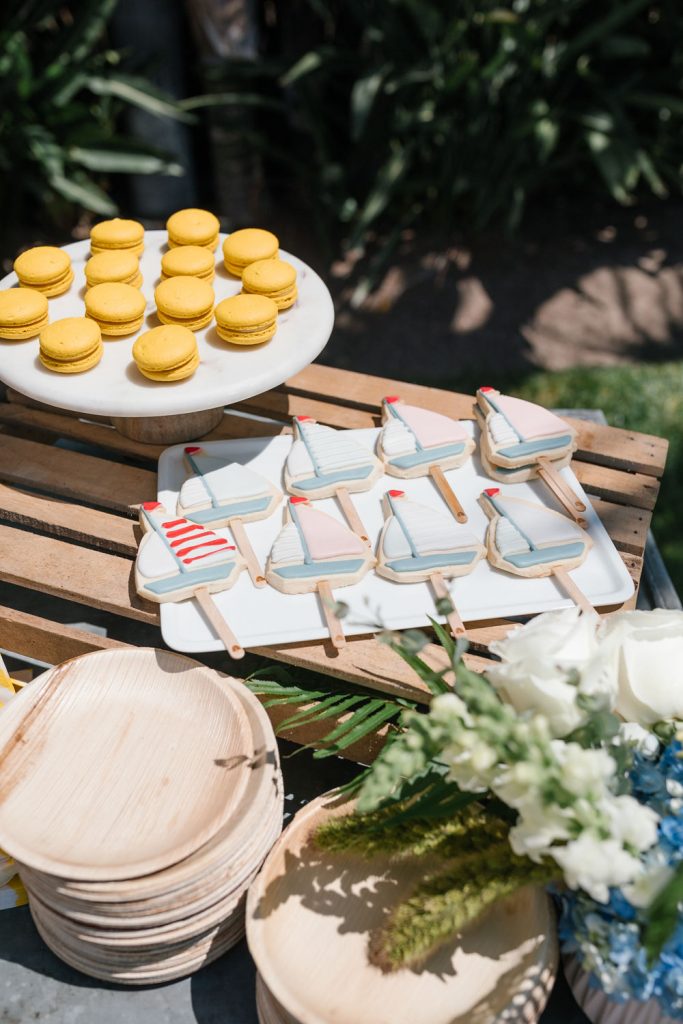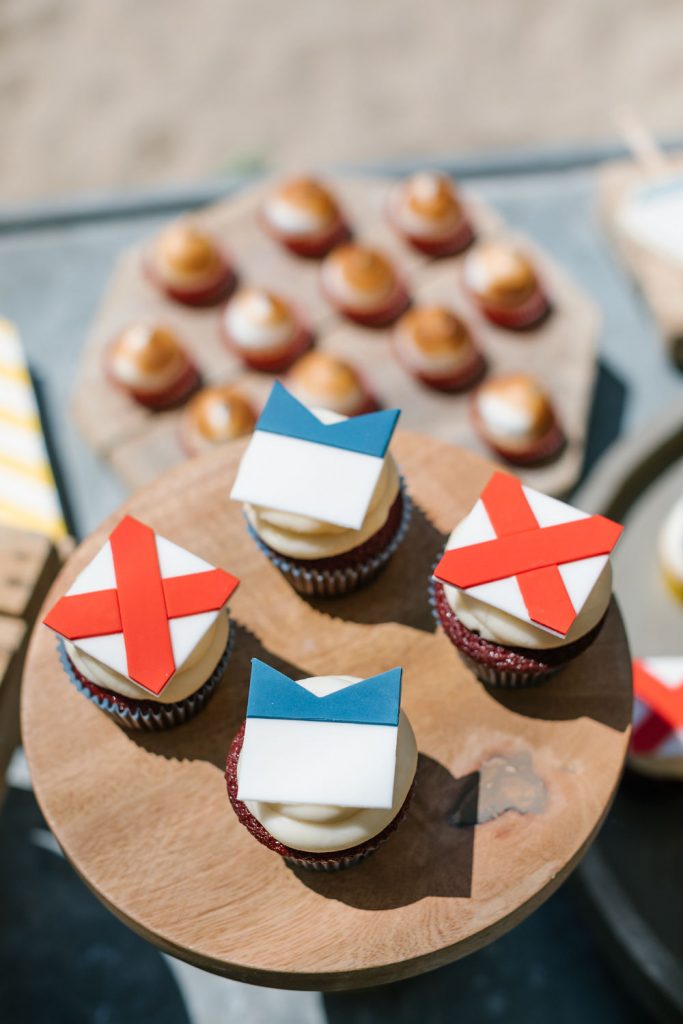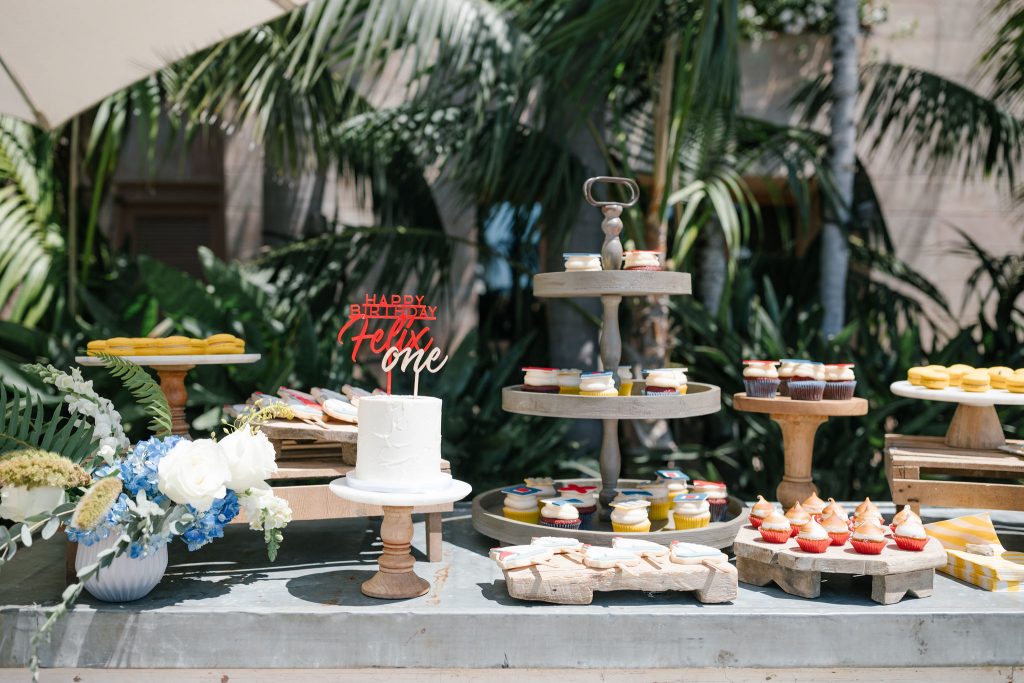 There's the birthday boy with mommy and daddy! Felix, you are the cutest!!!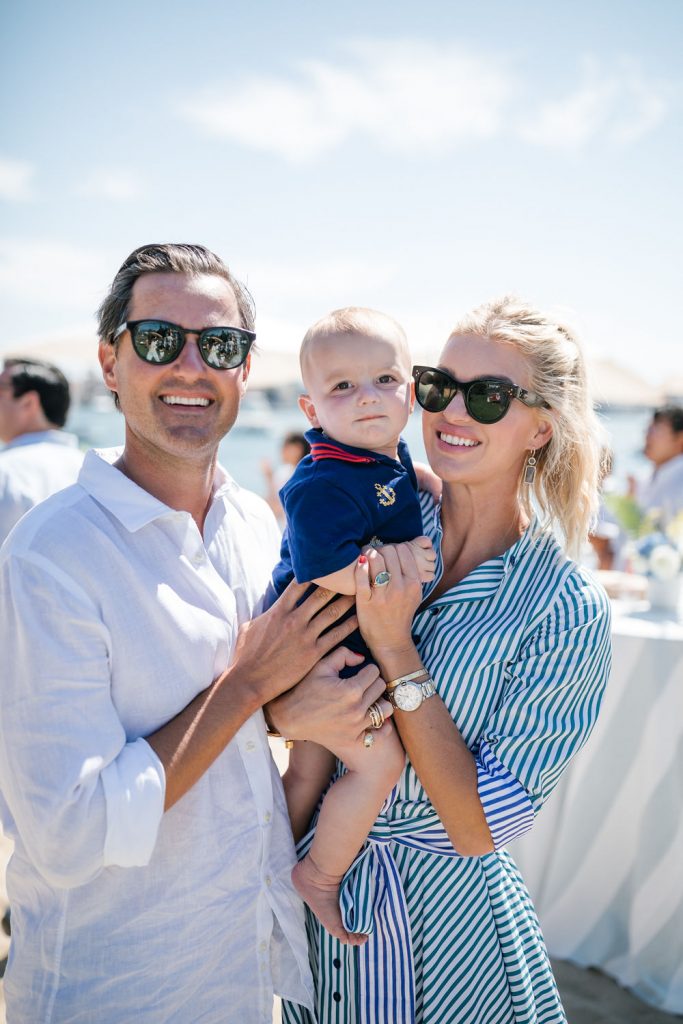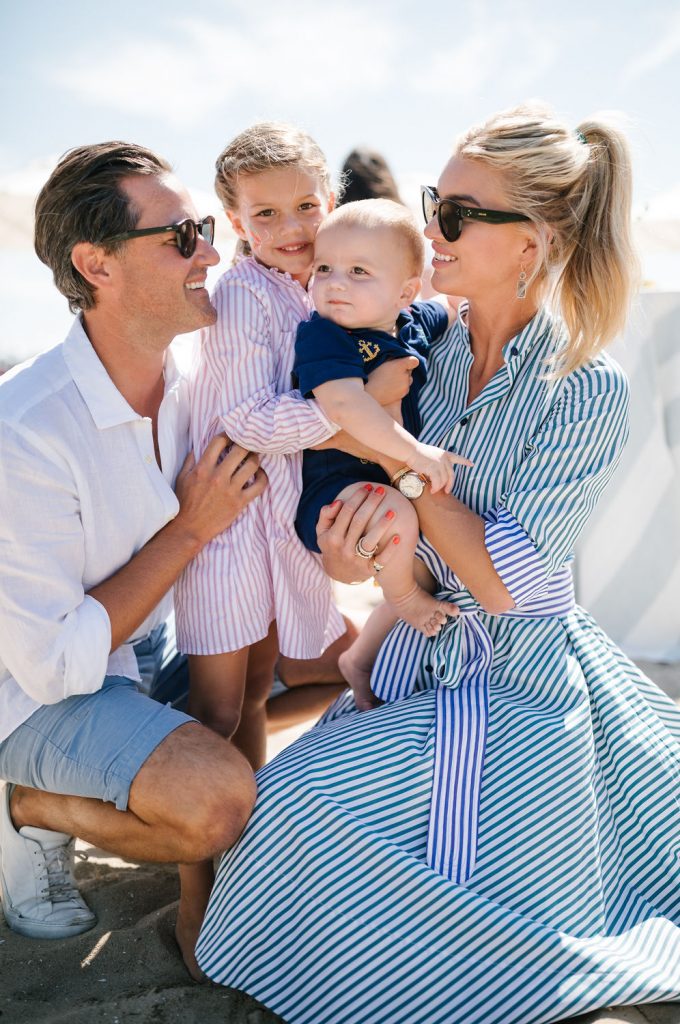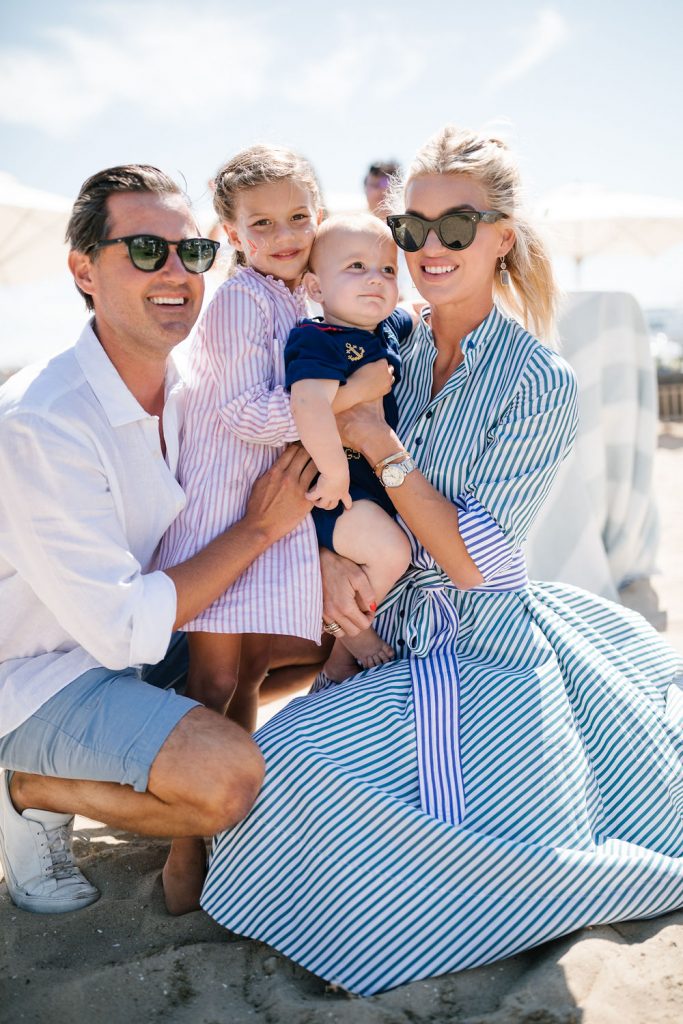 Such a beautiful family!!!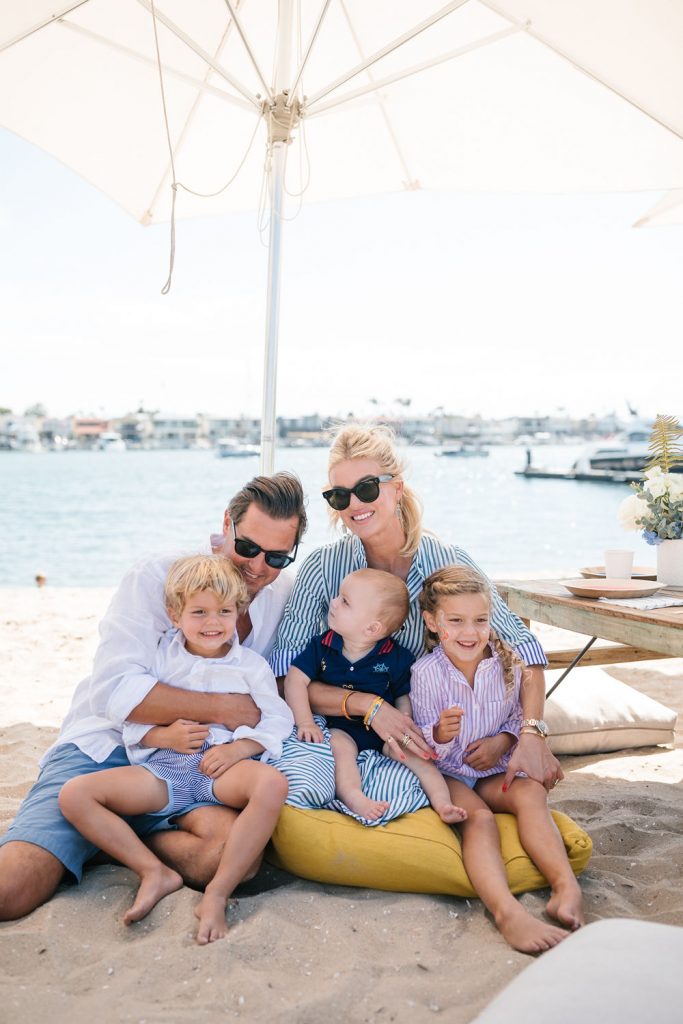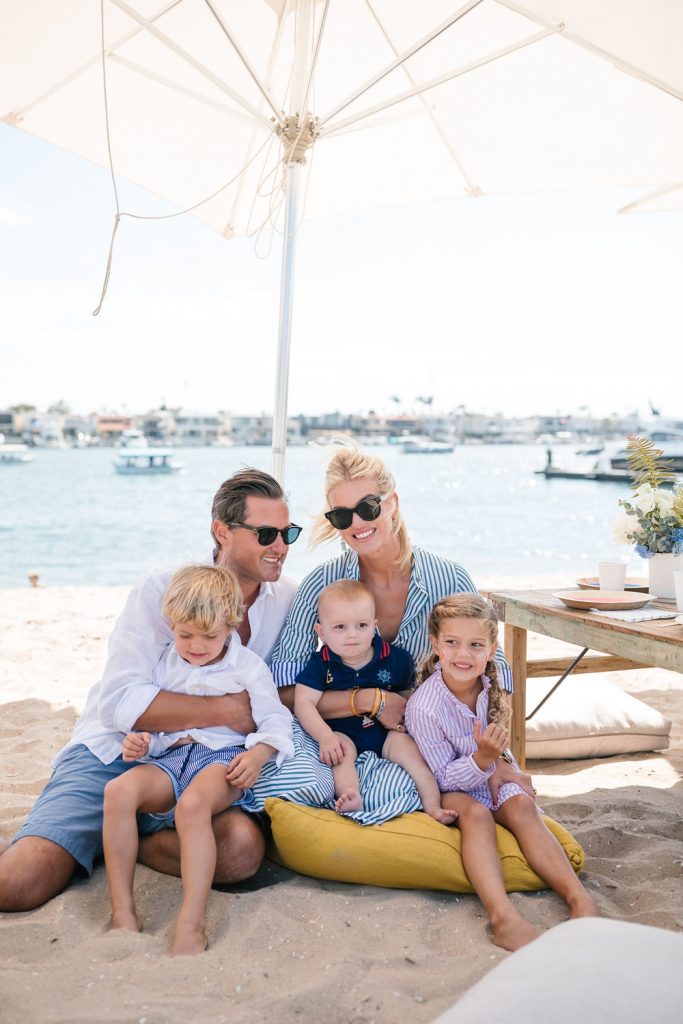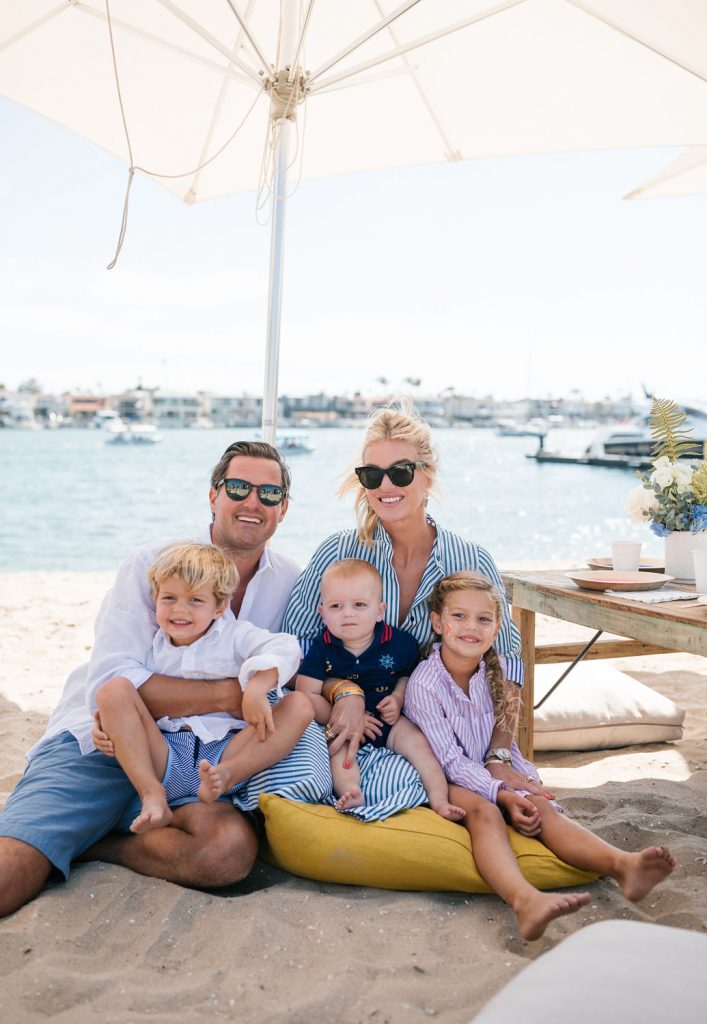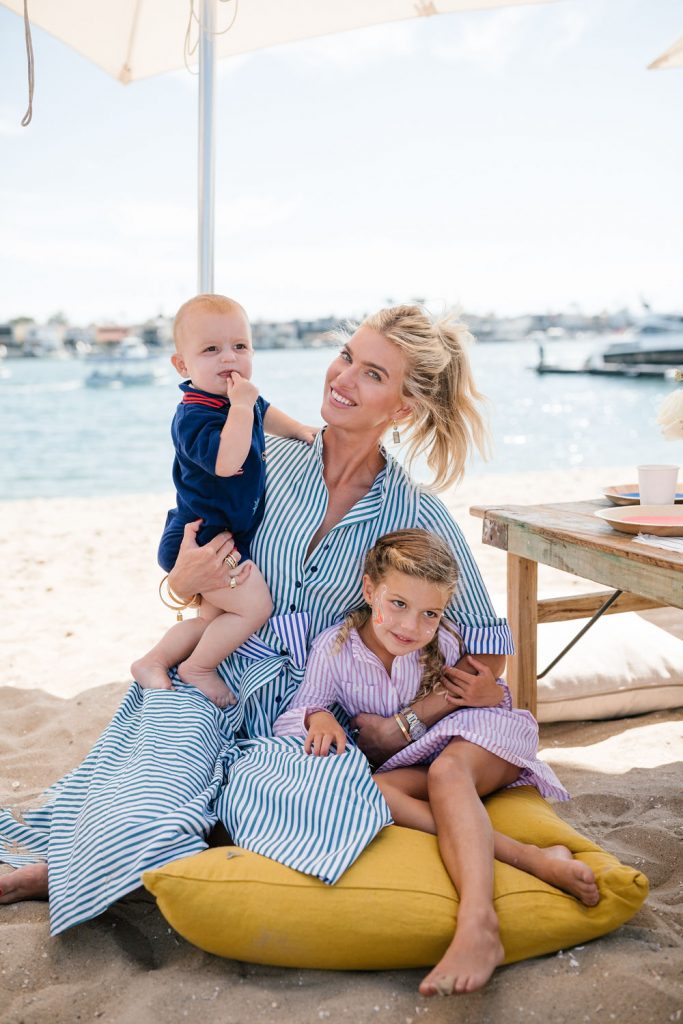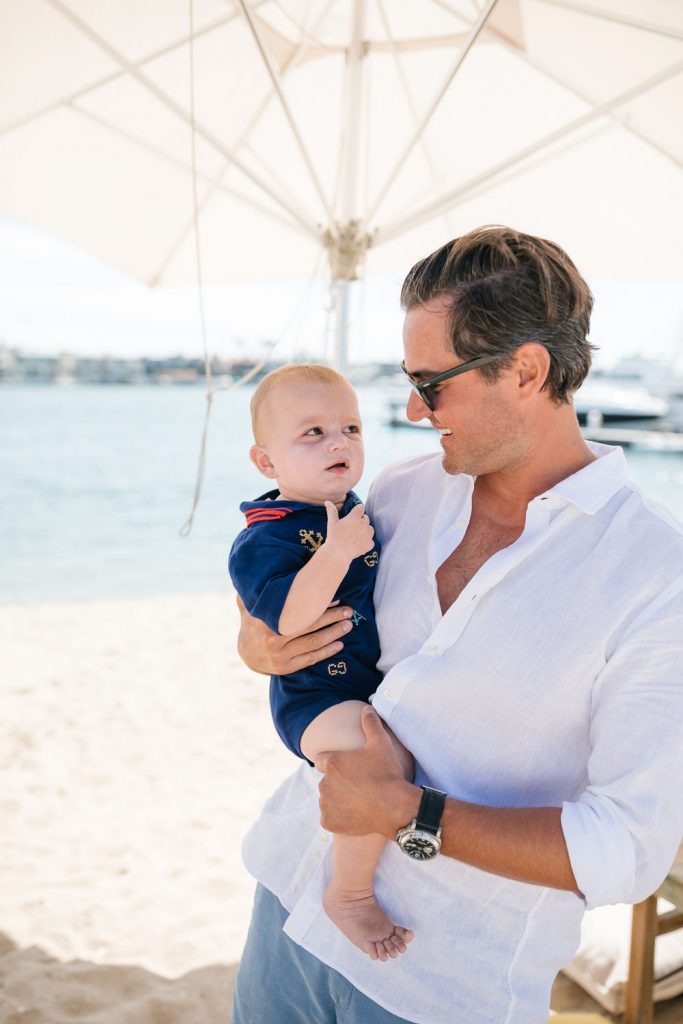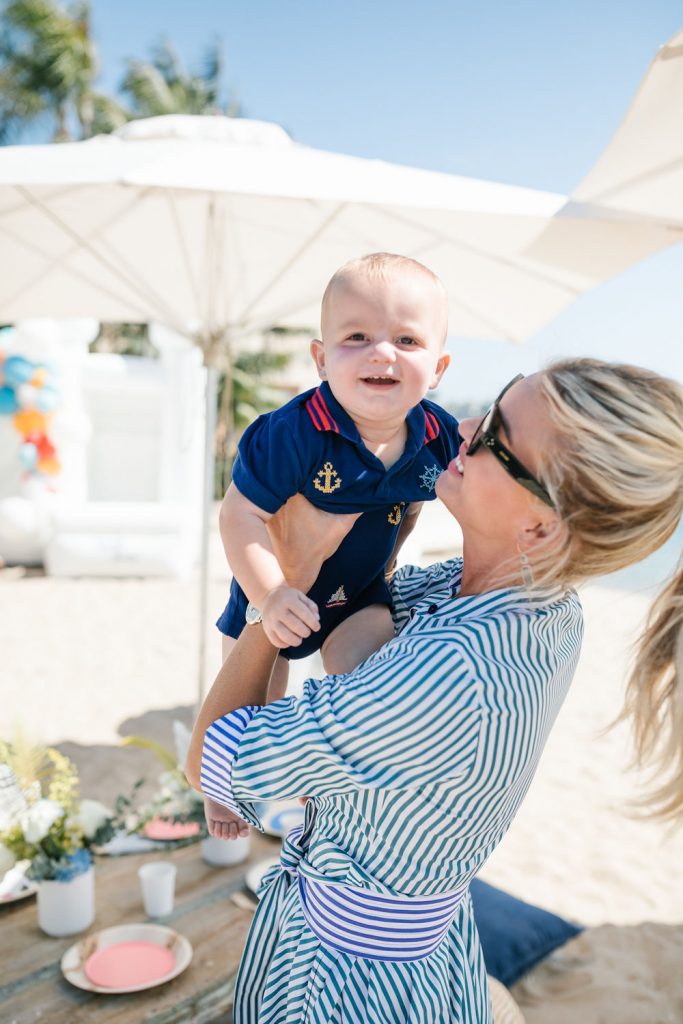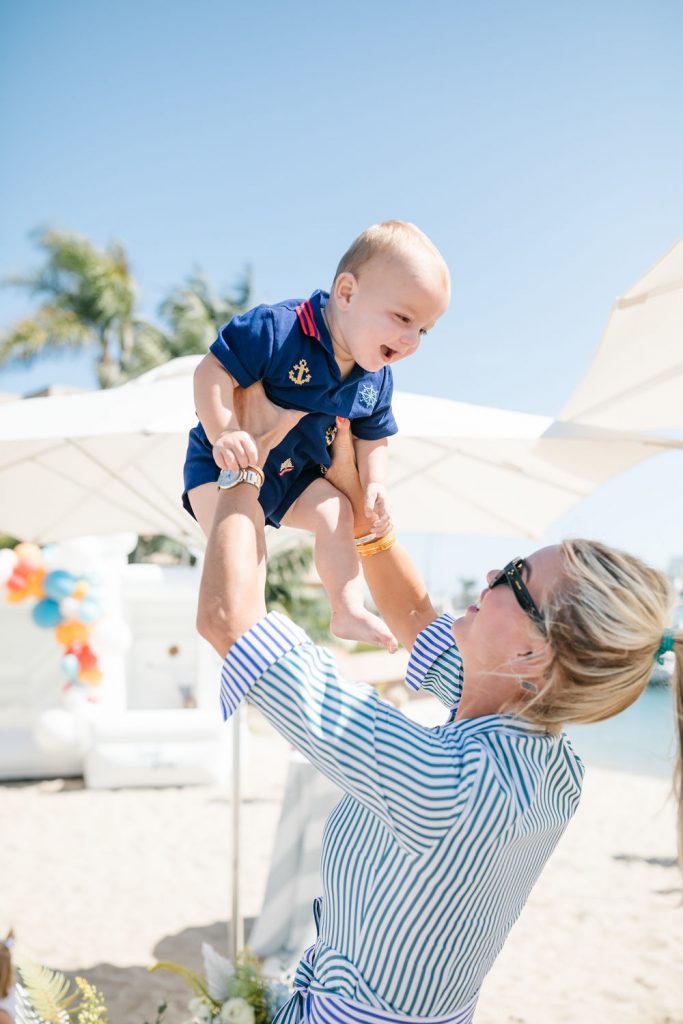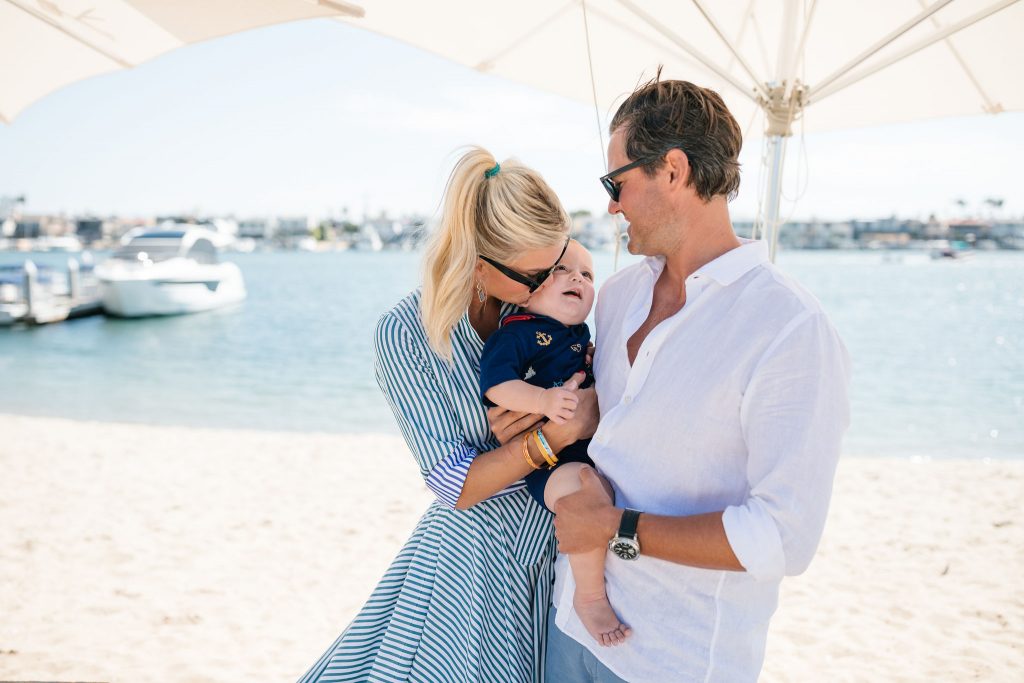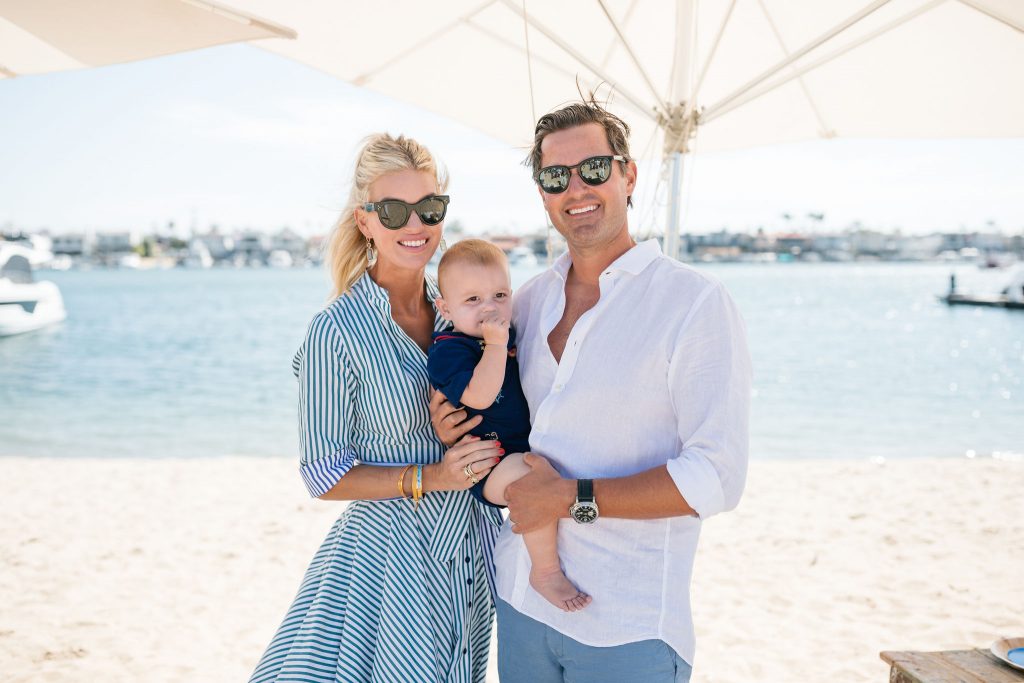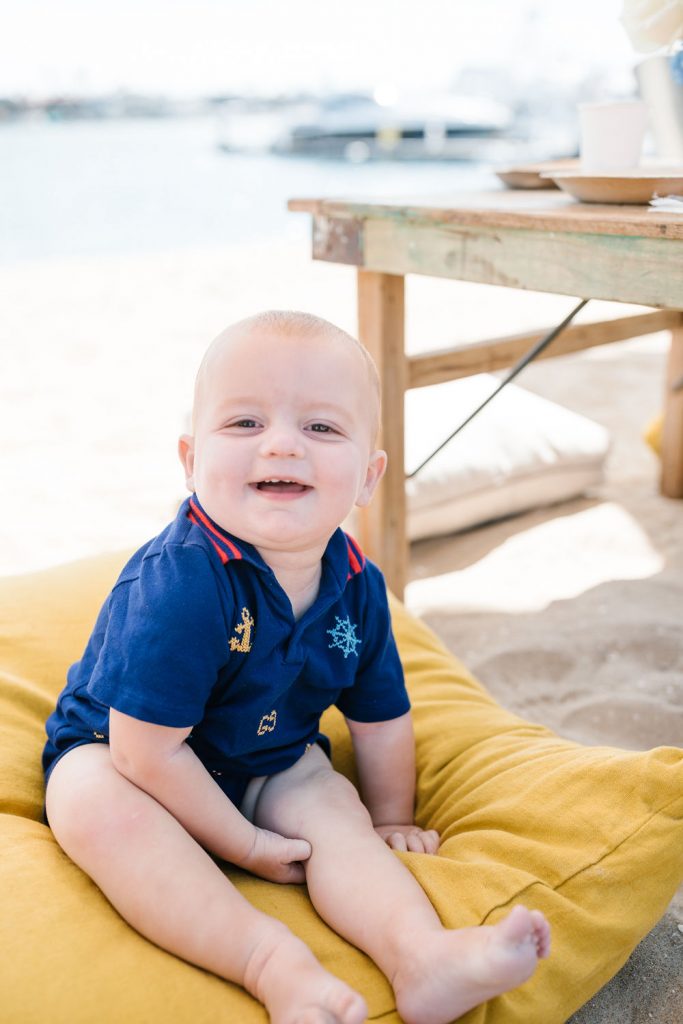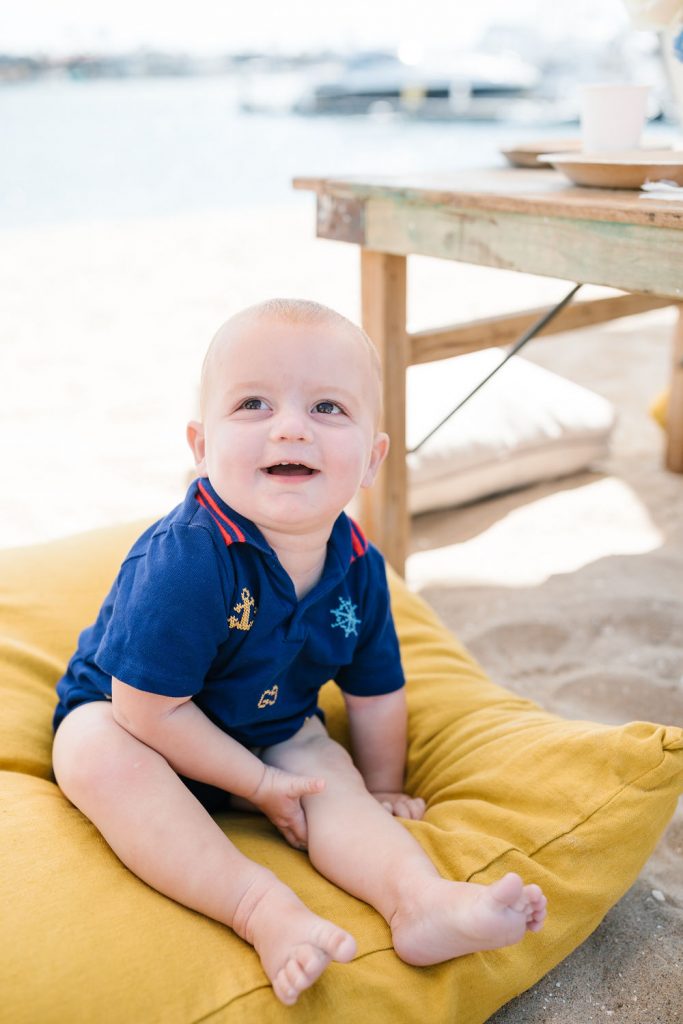 Felix had a ride in his ball pit!!! So adorable!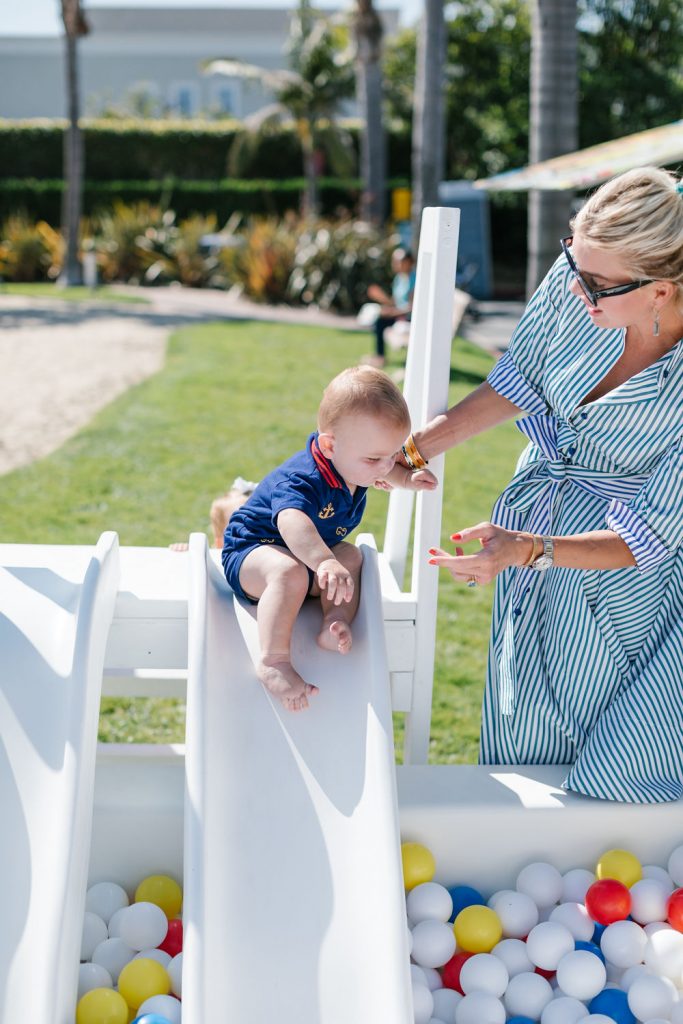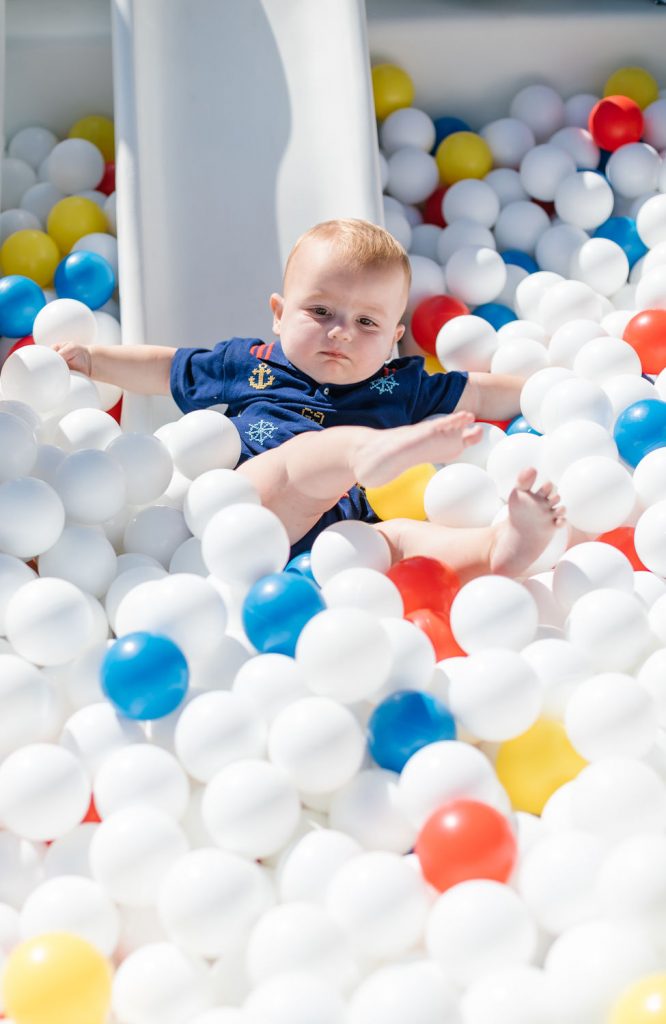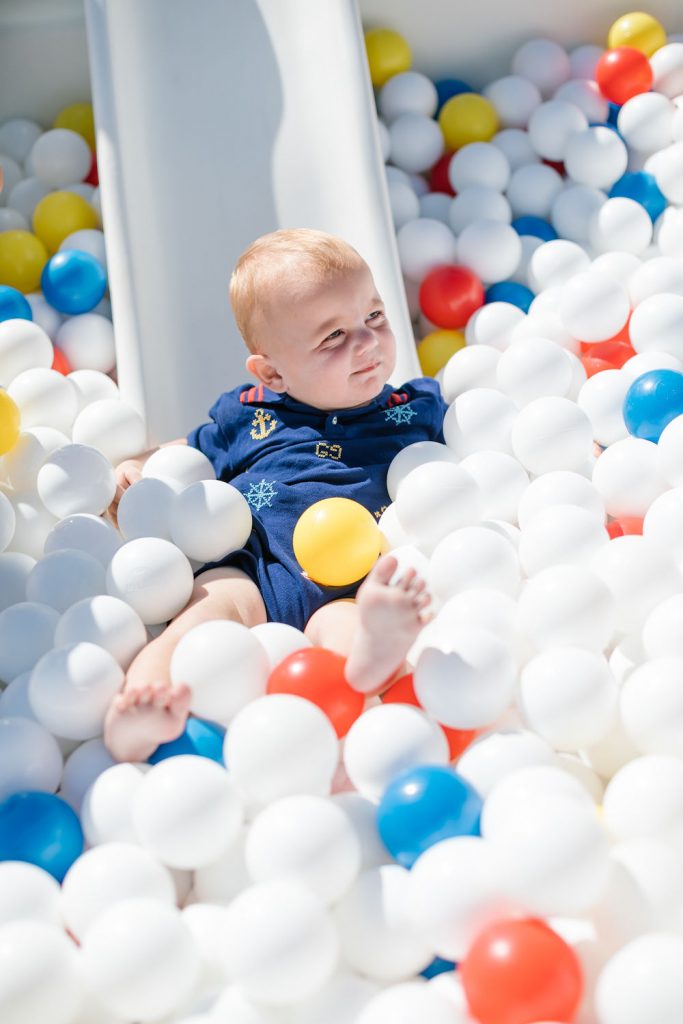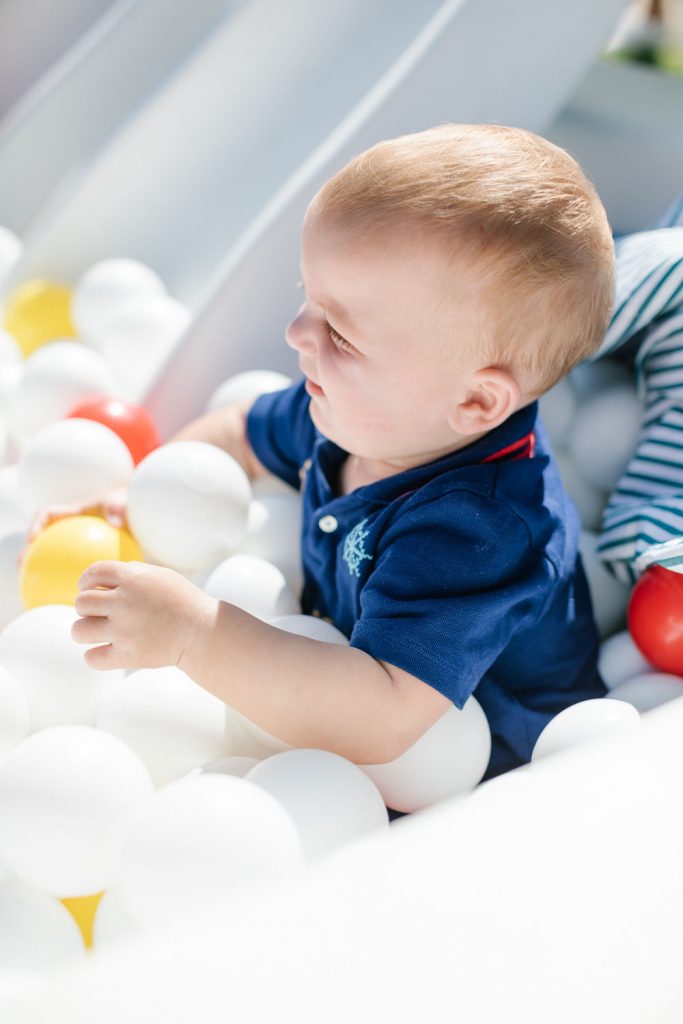 These kids LOVED the ball pit!!! Some of my favorite photos from this party are right here!!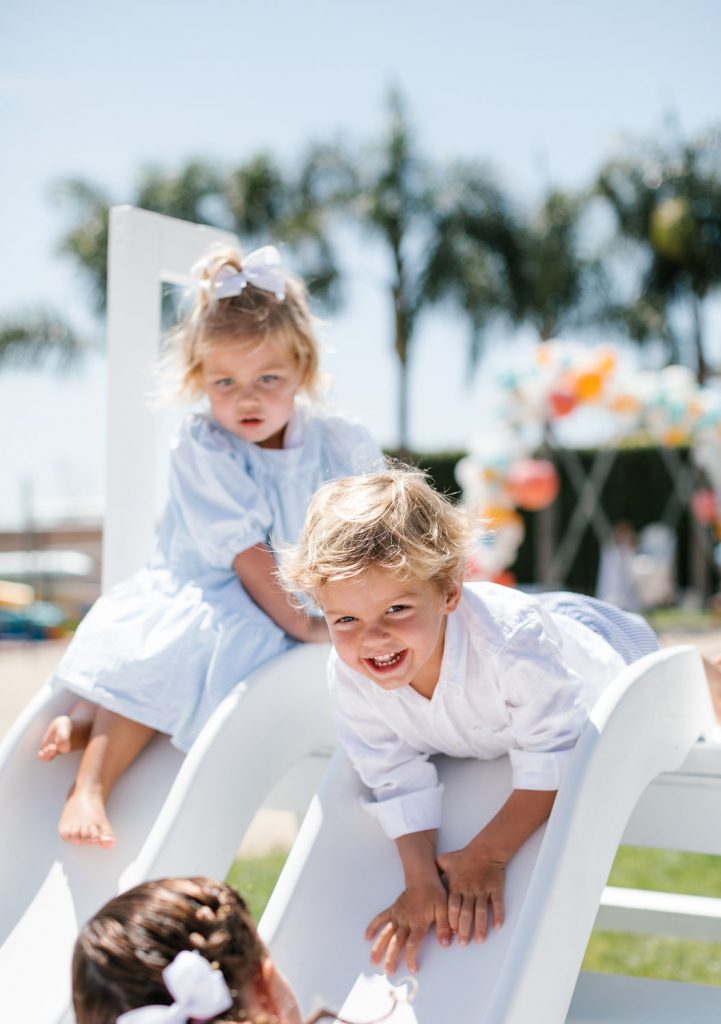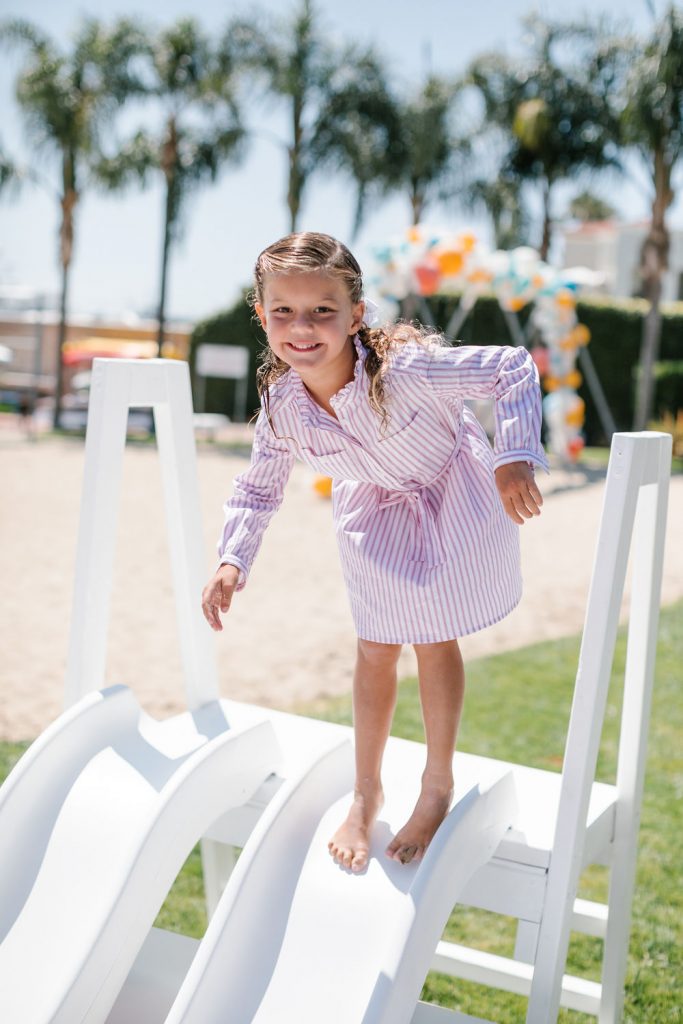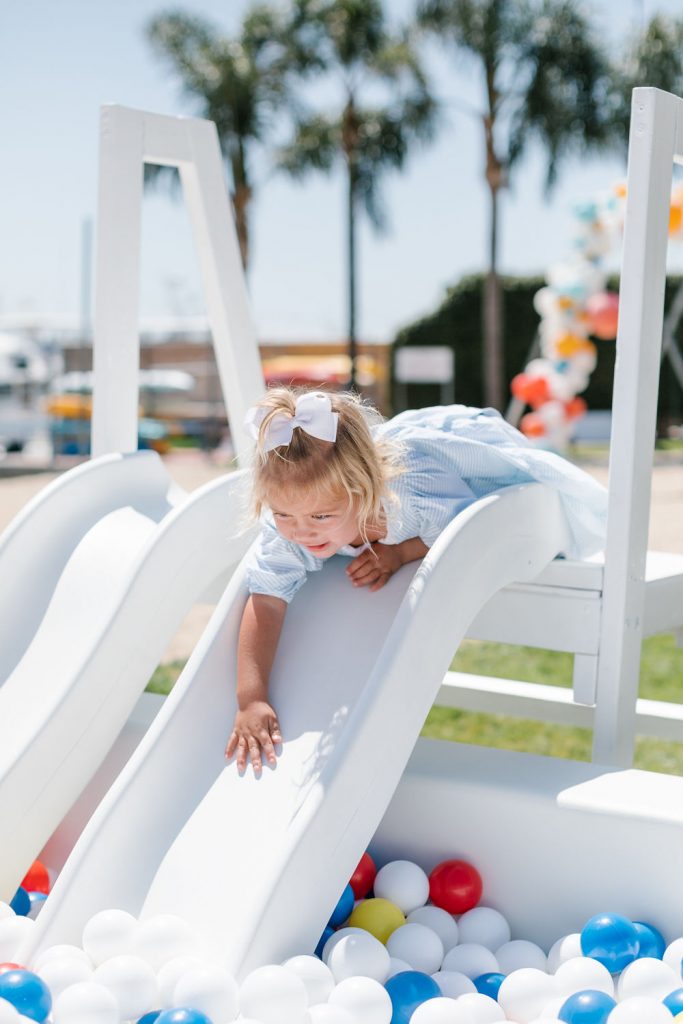 Dying over this brilliant shot by Alison Bernier!!!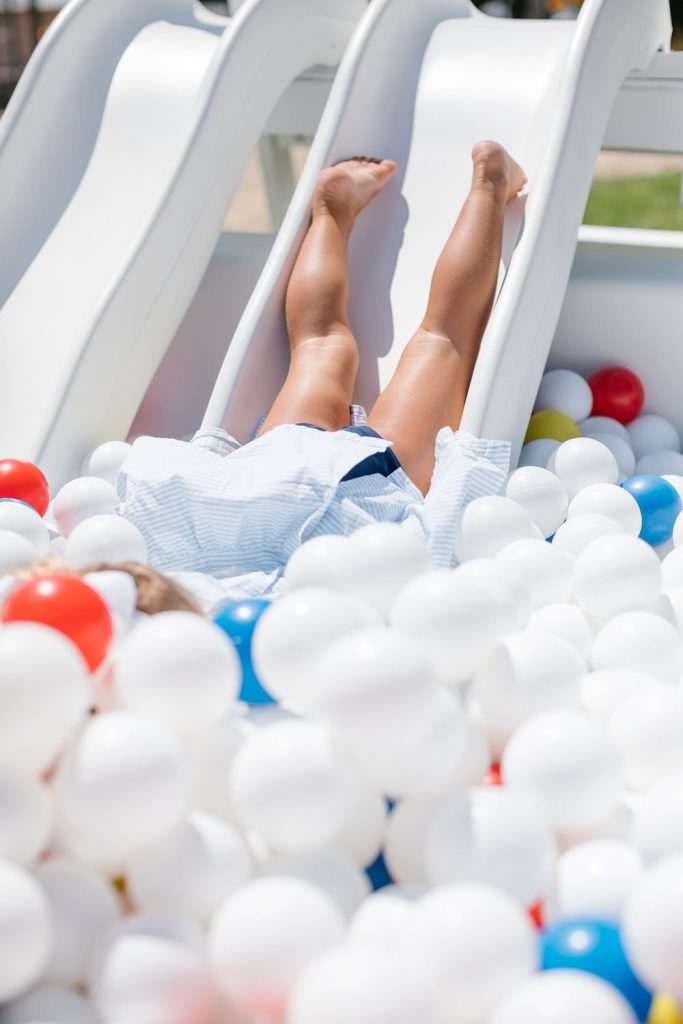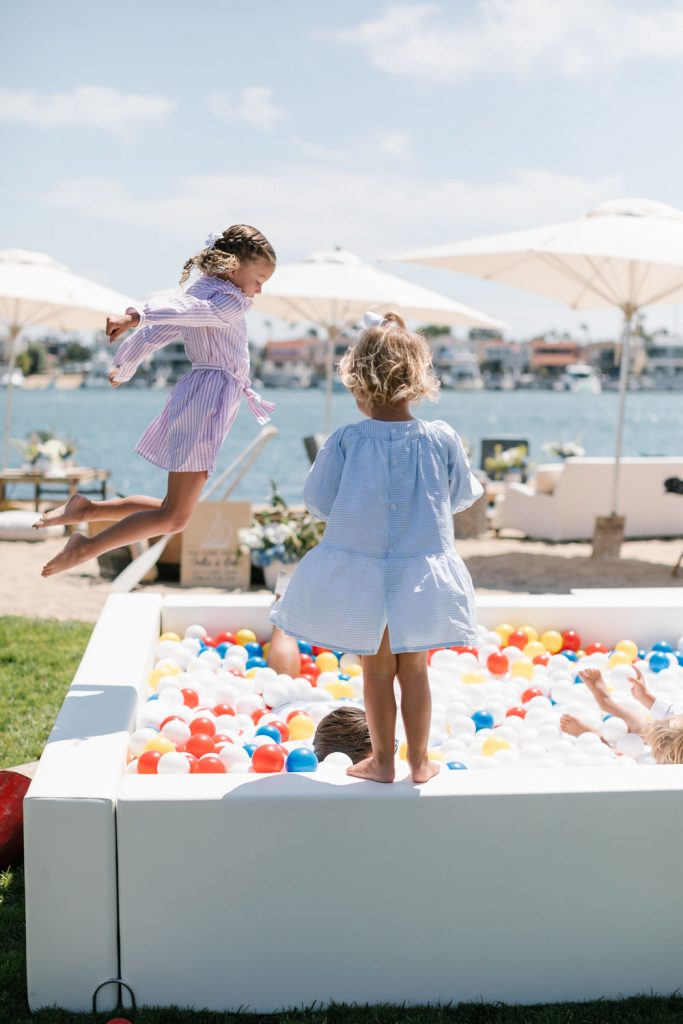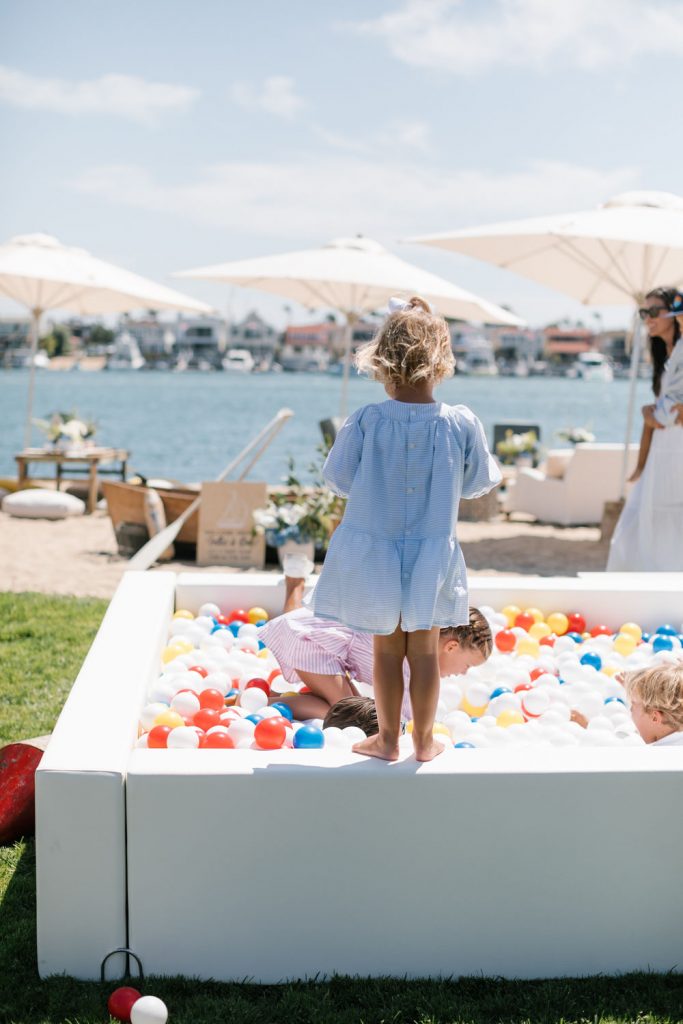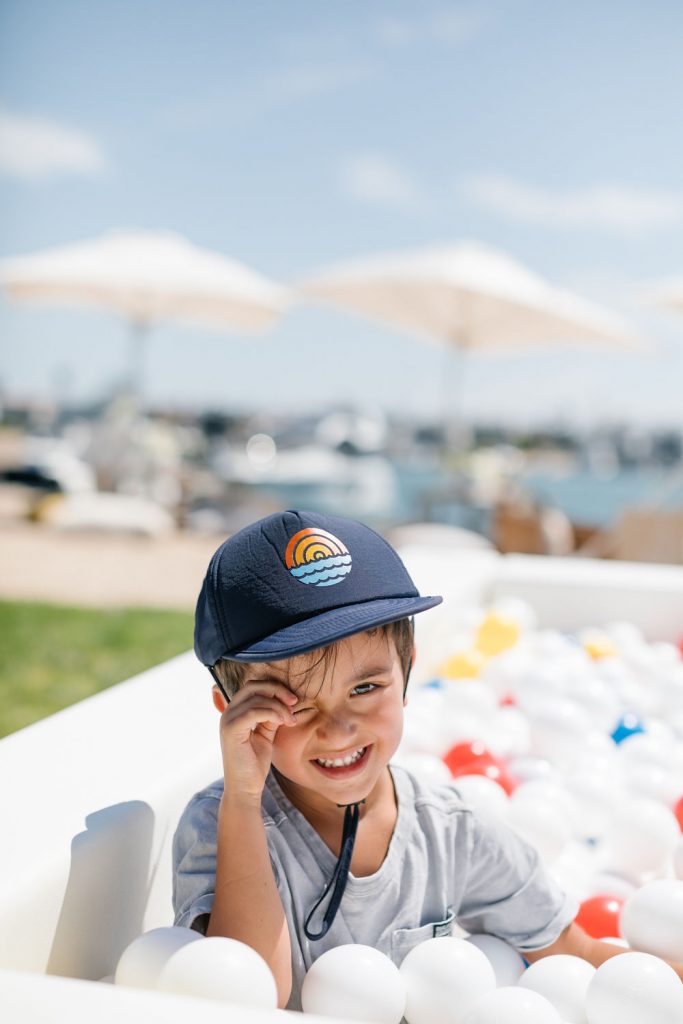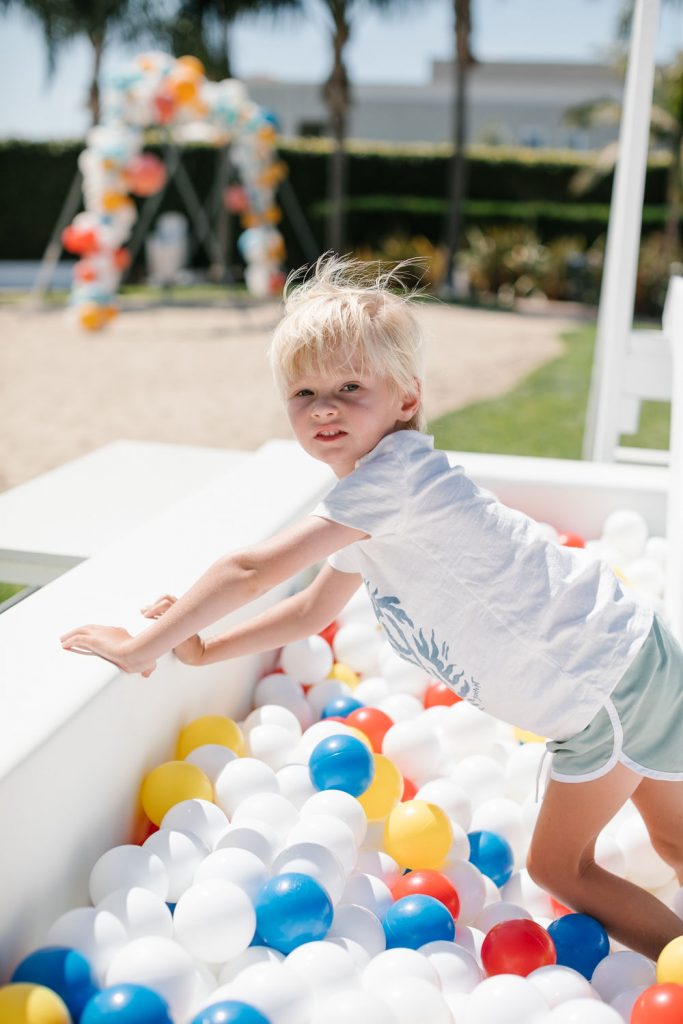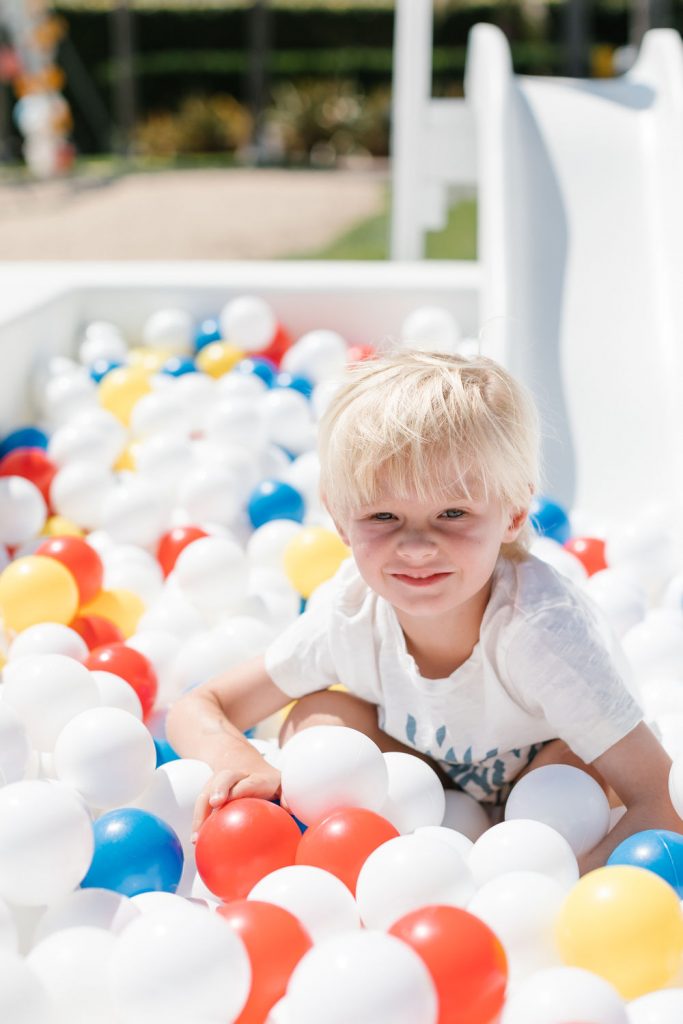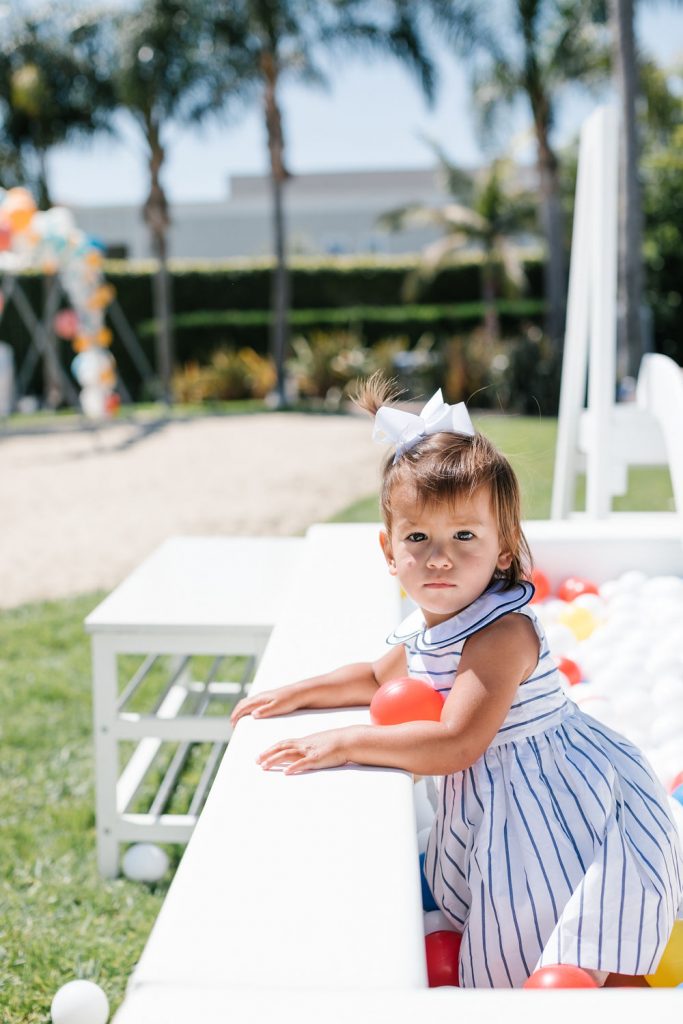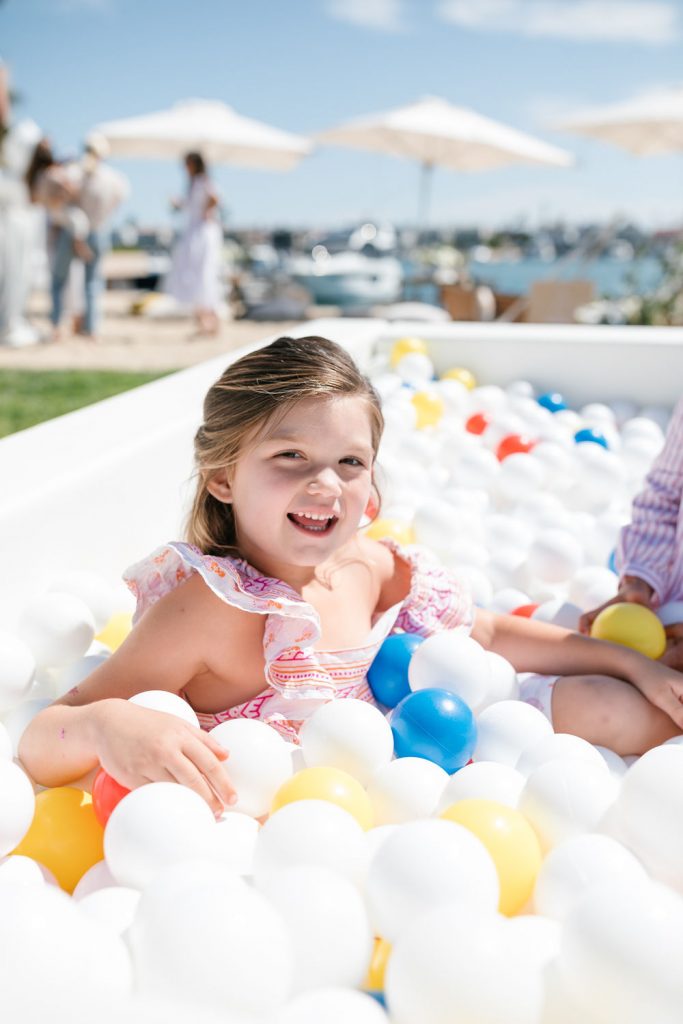 These two are too cute with their cookies! I can't get over Maude's adorable bikini too!!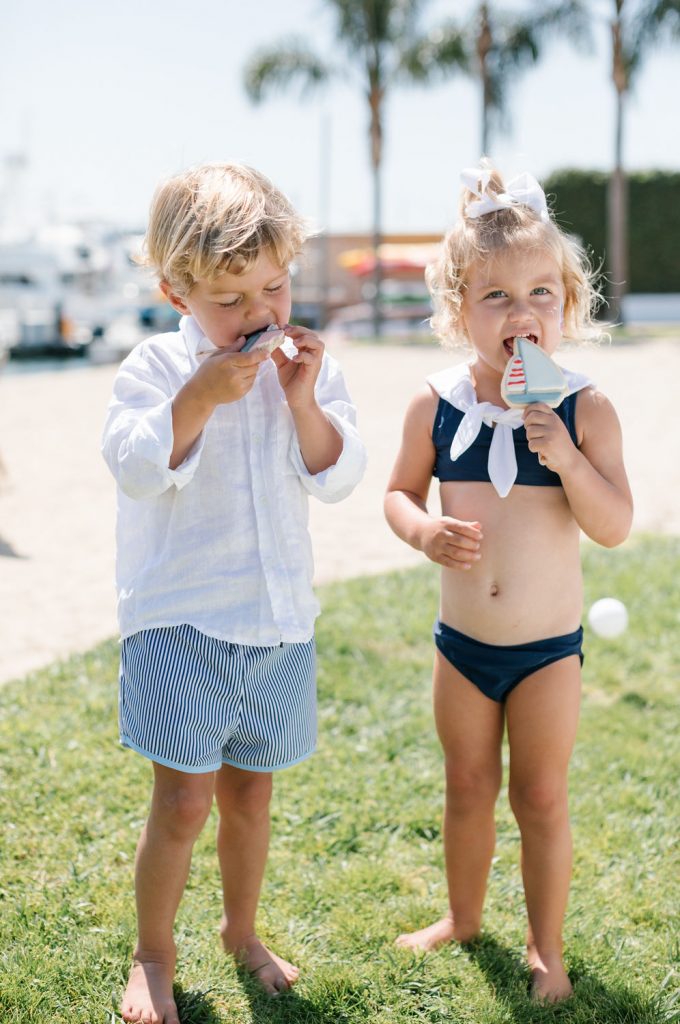 And their beautiful mamas!!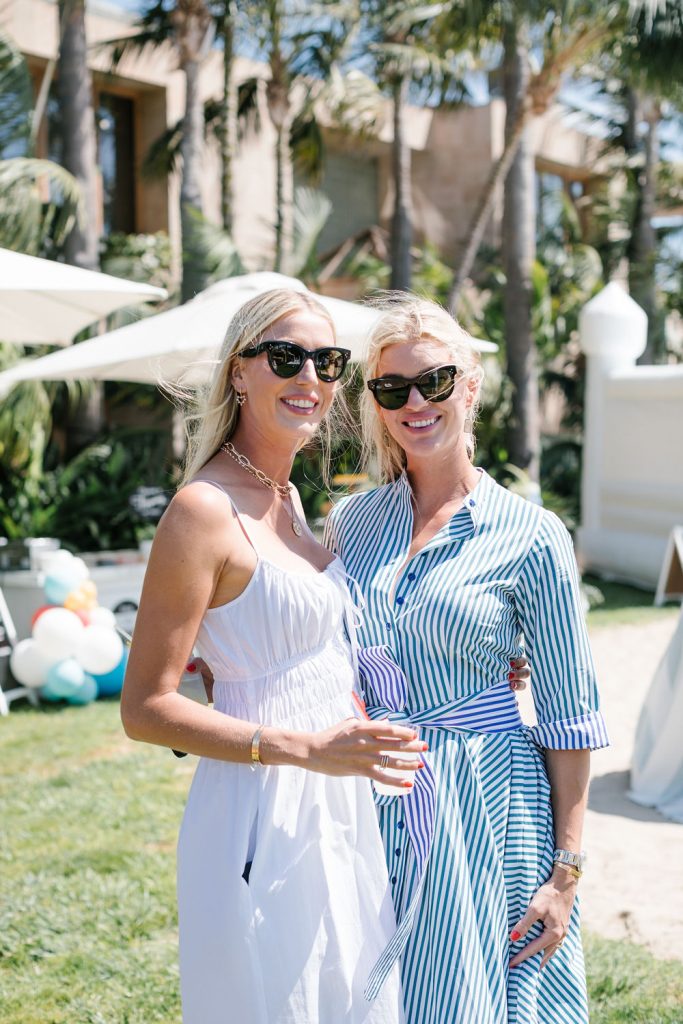 Let's see all the adorable guests at the party!! Starting with our favorite red headed sisters…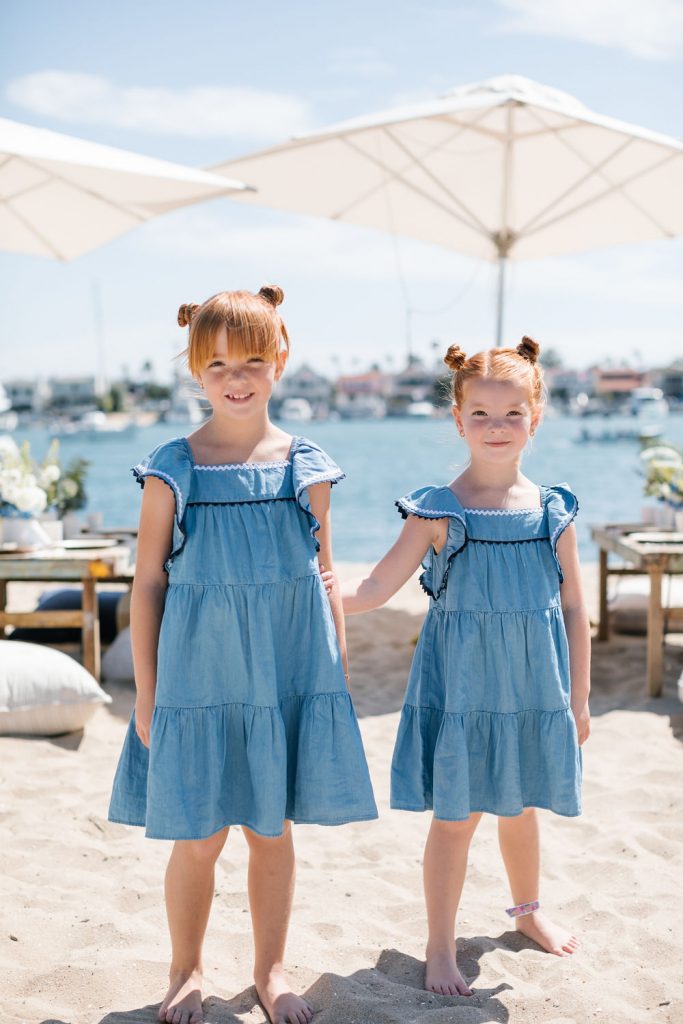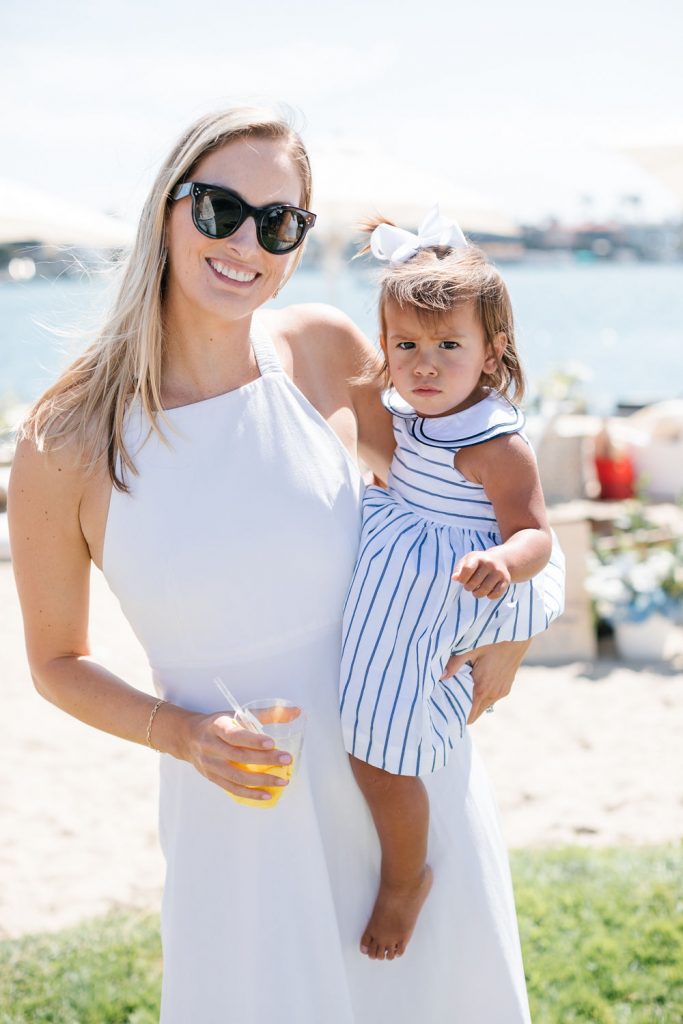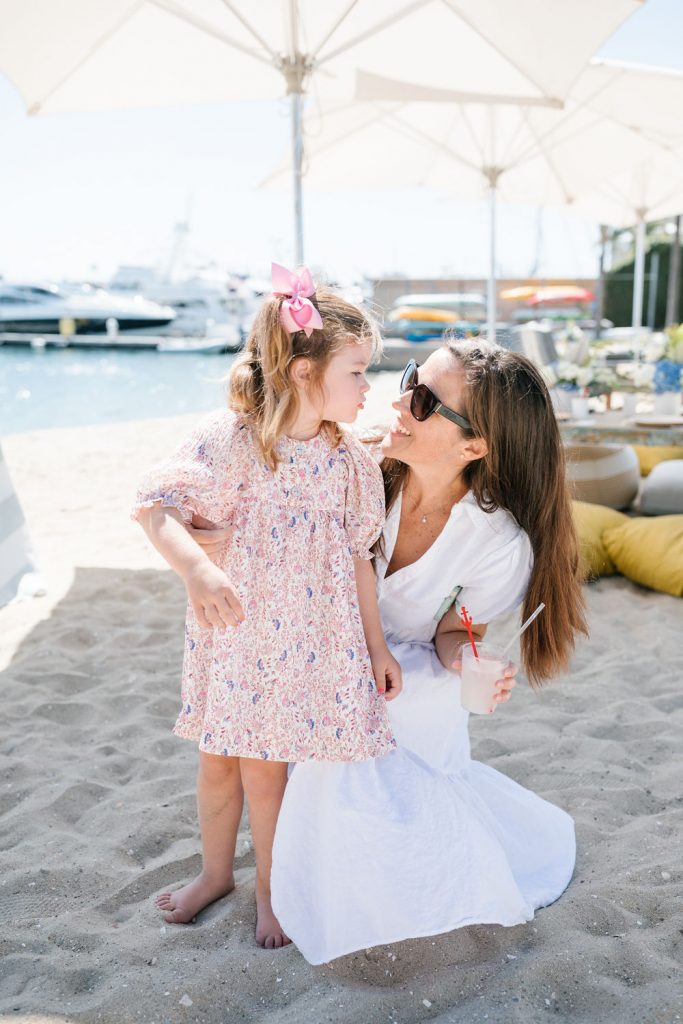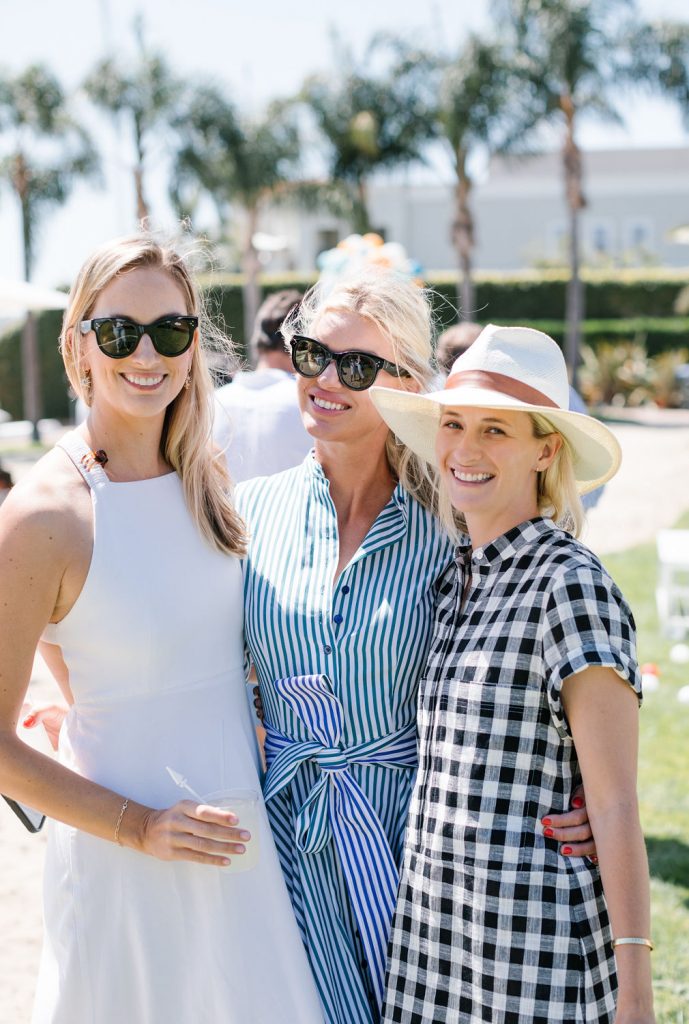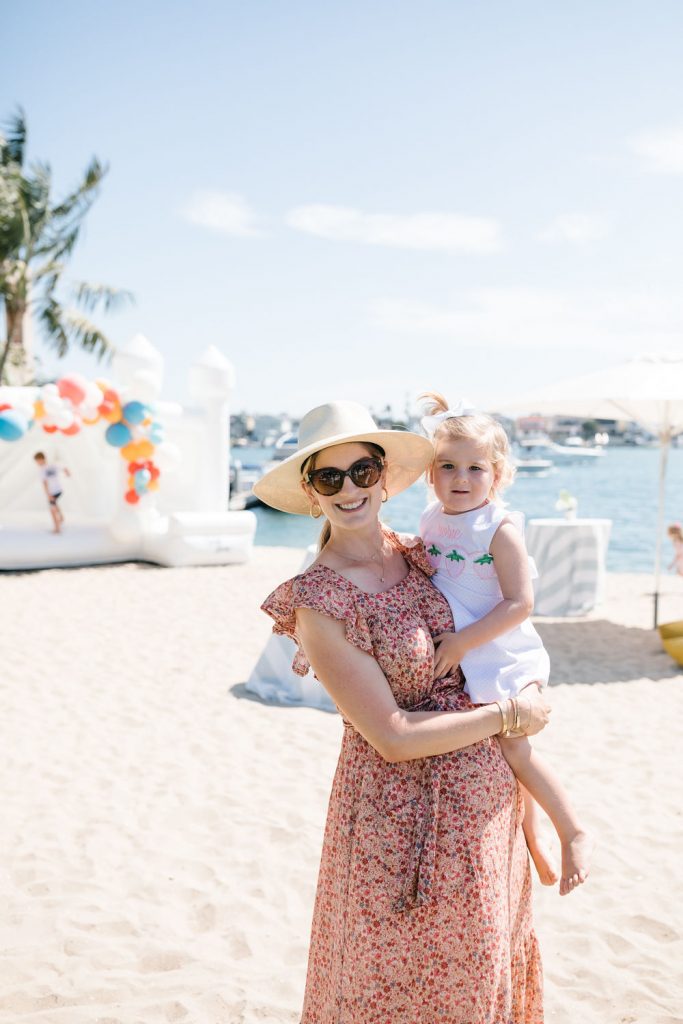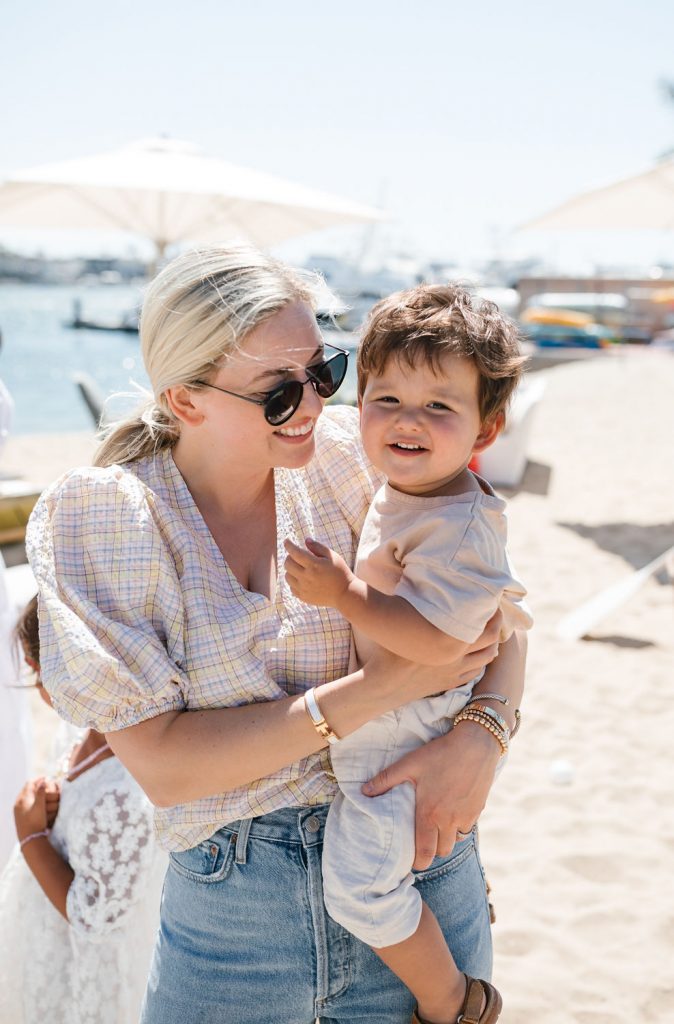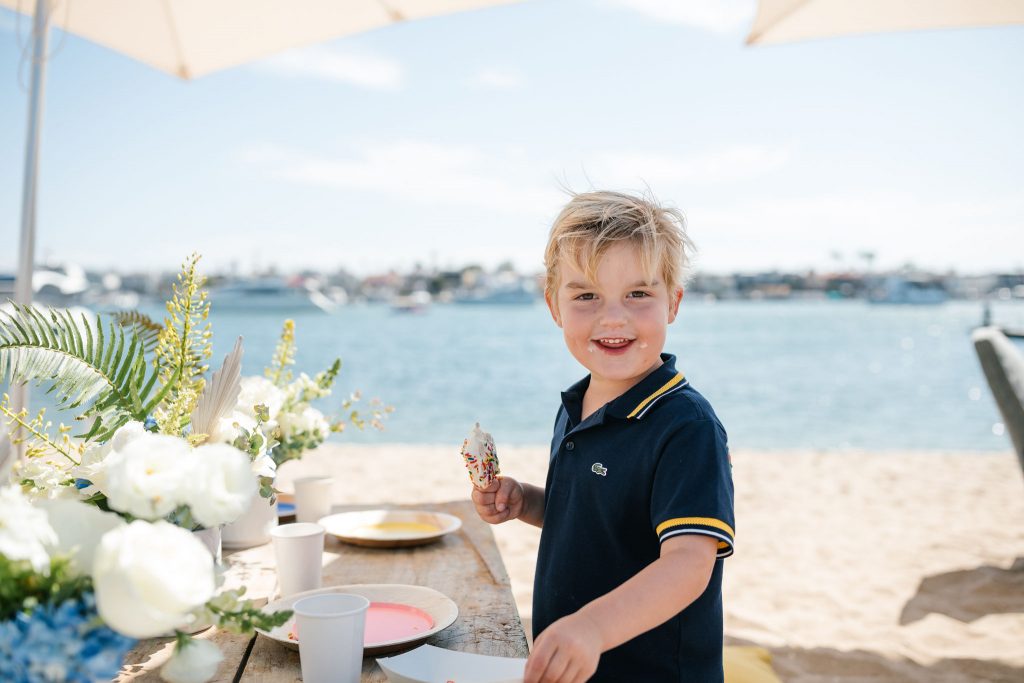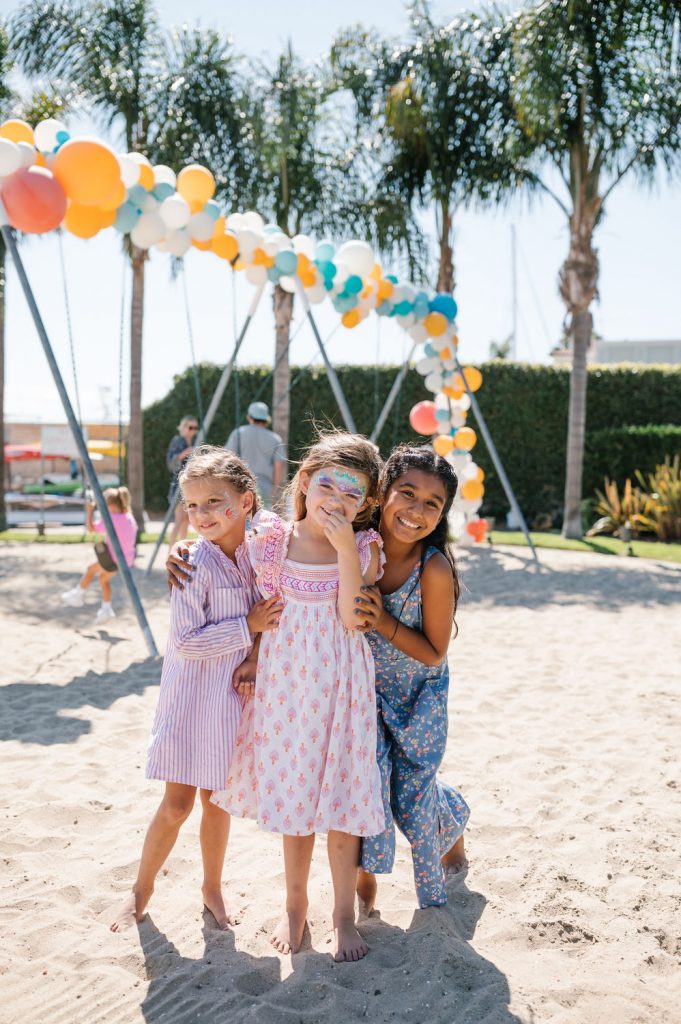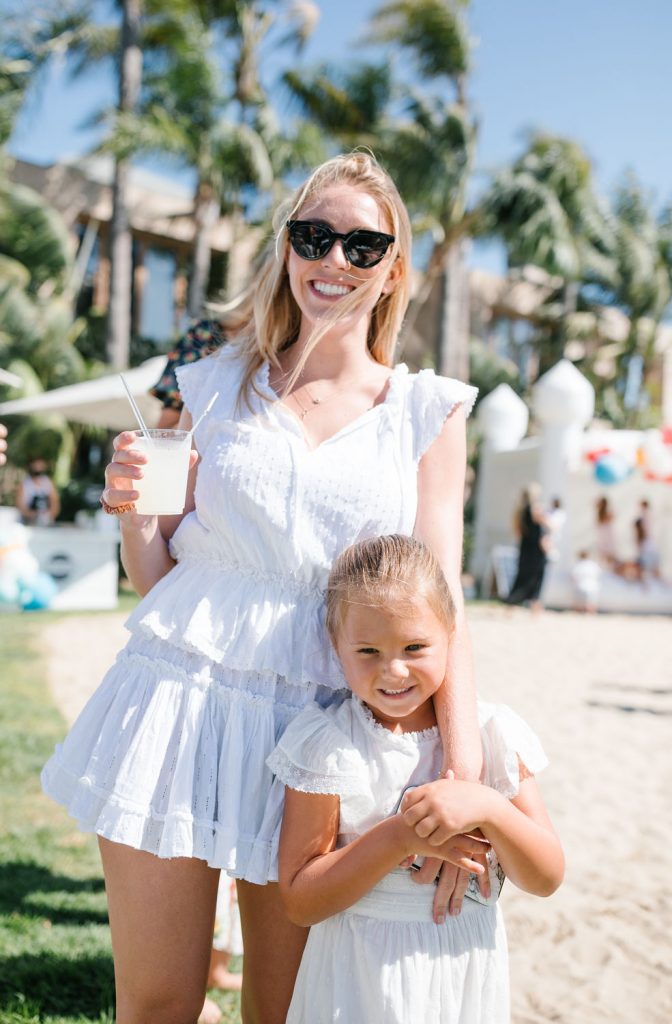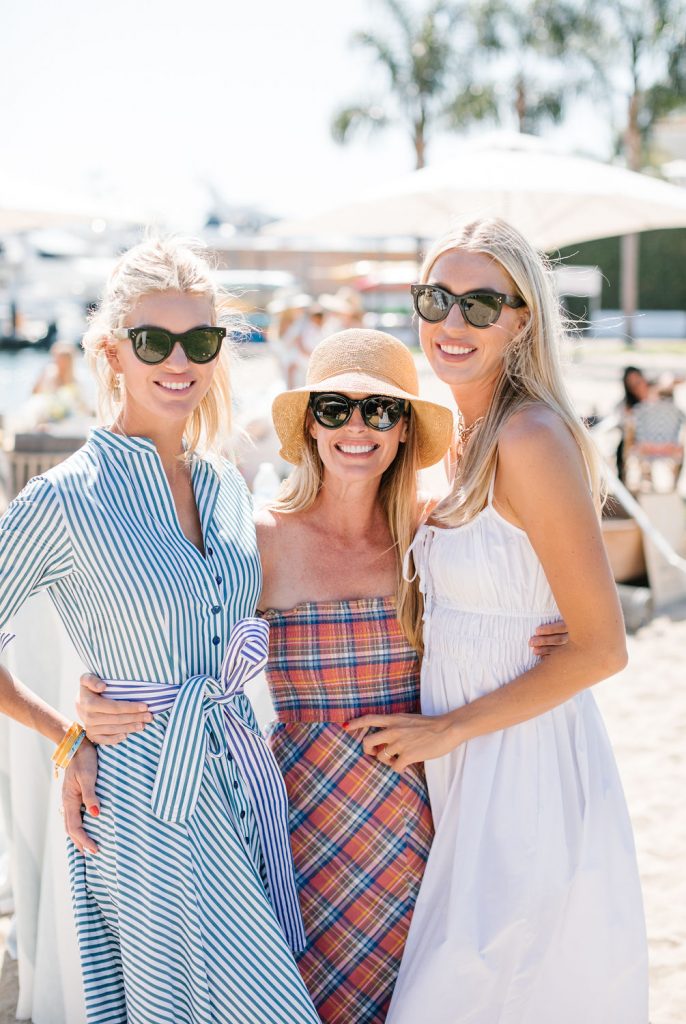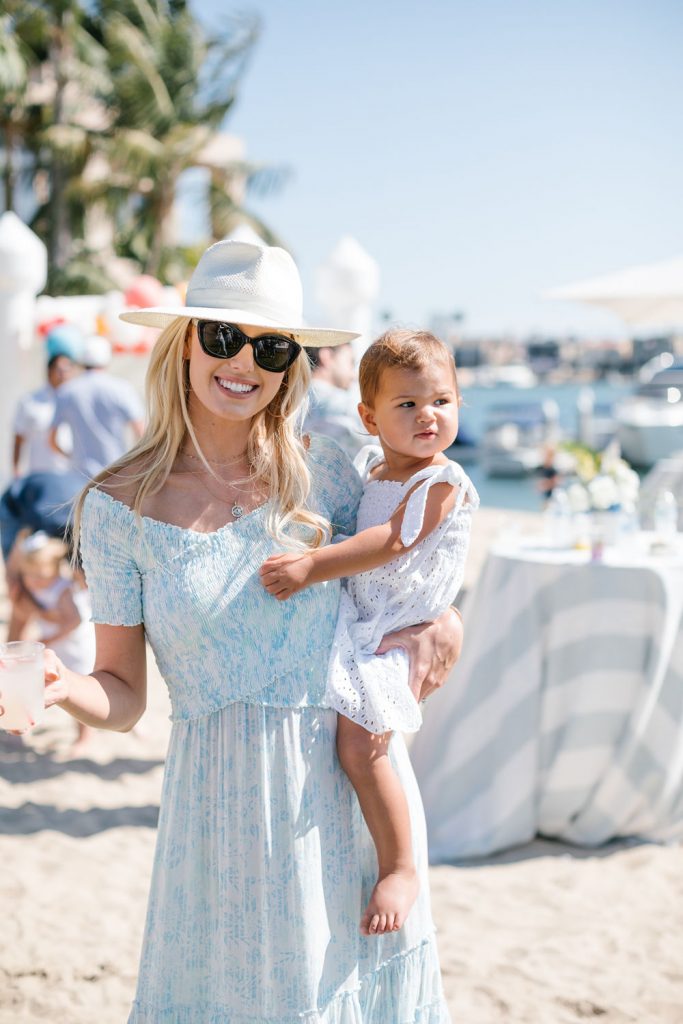 Proud grandparents!!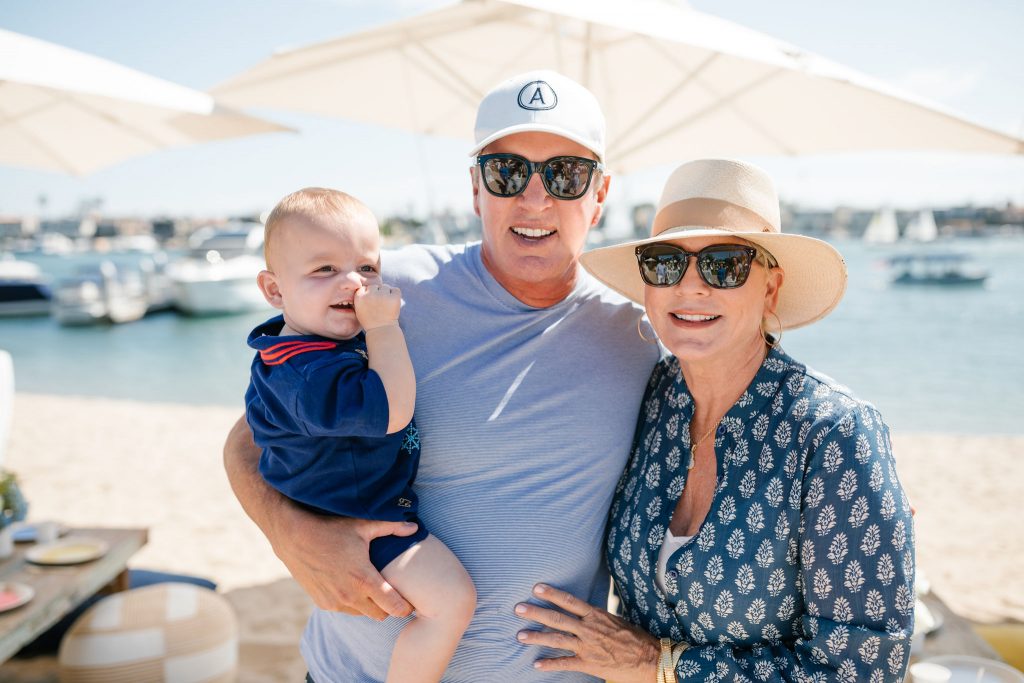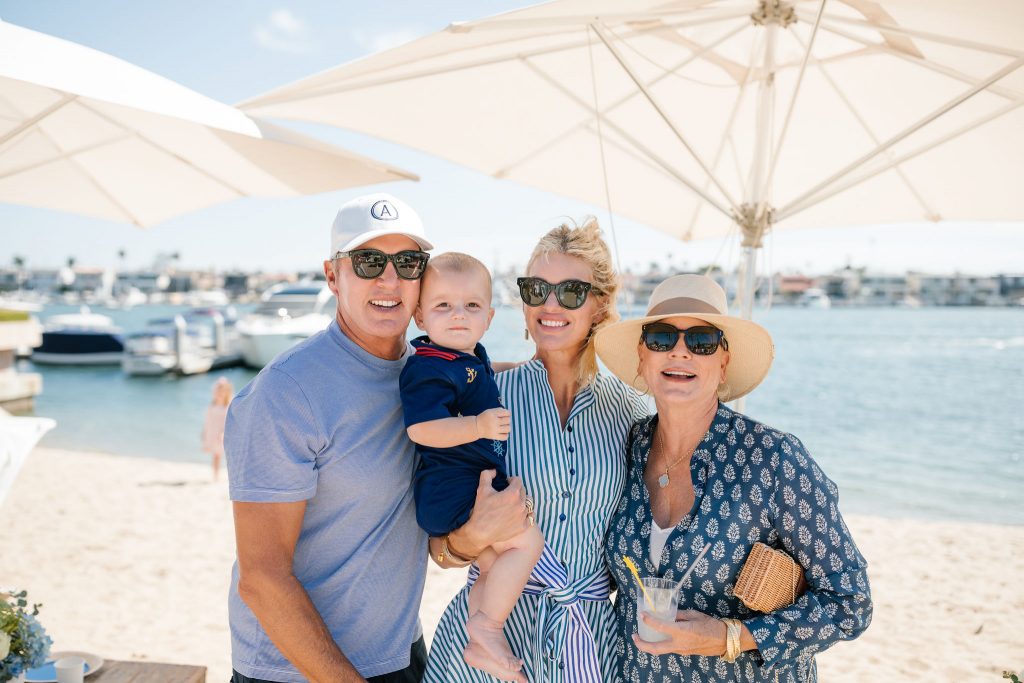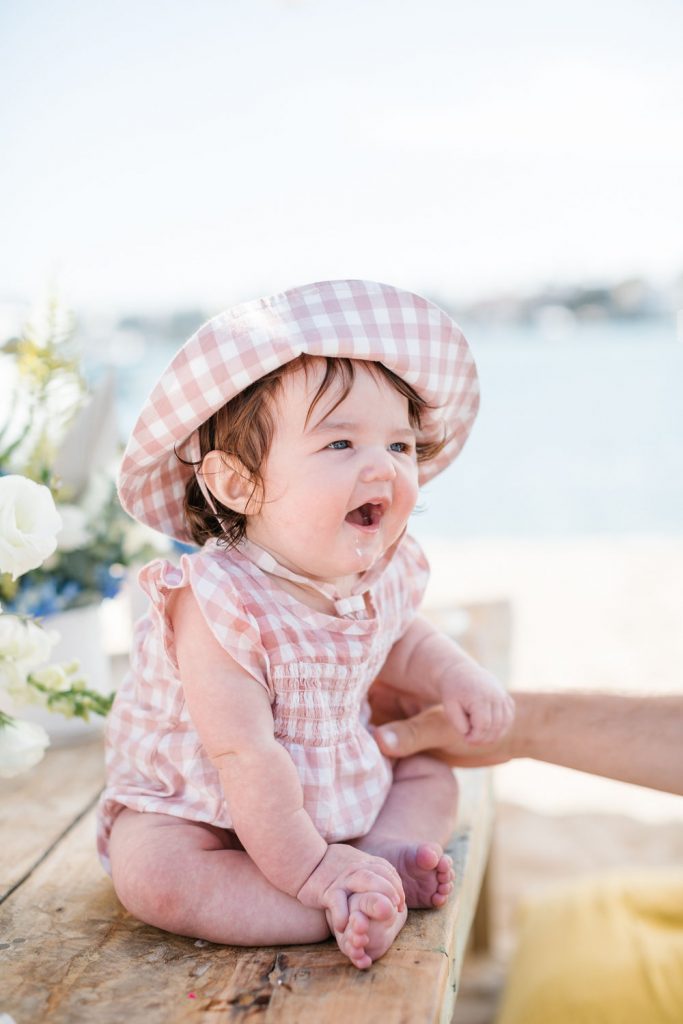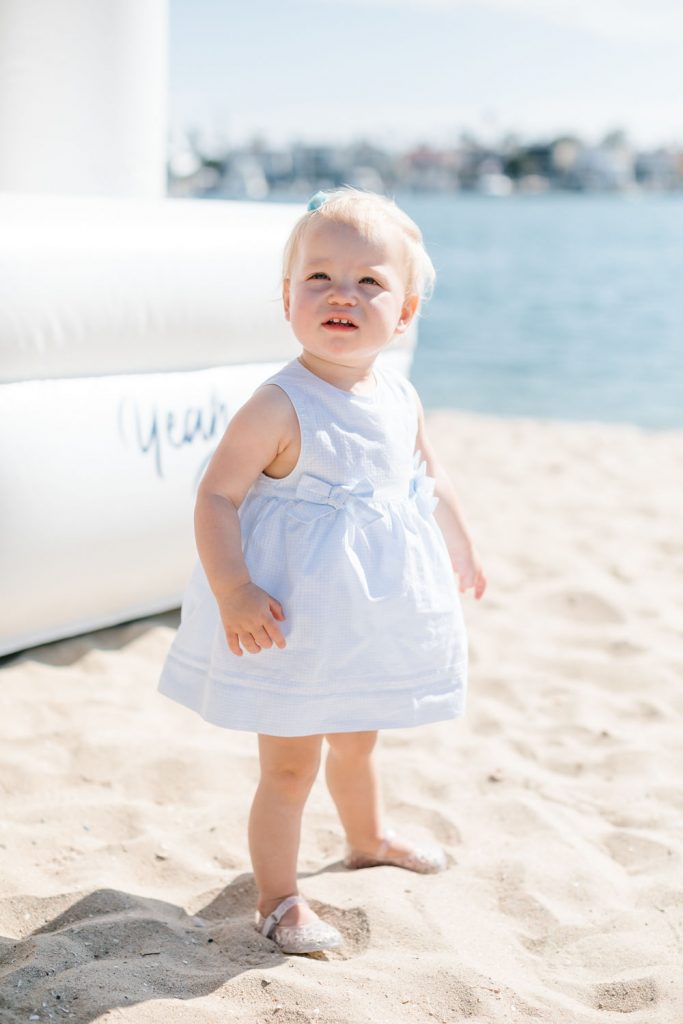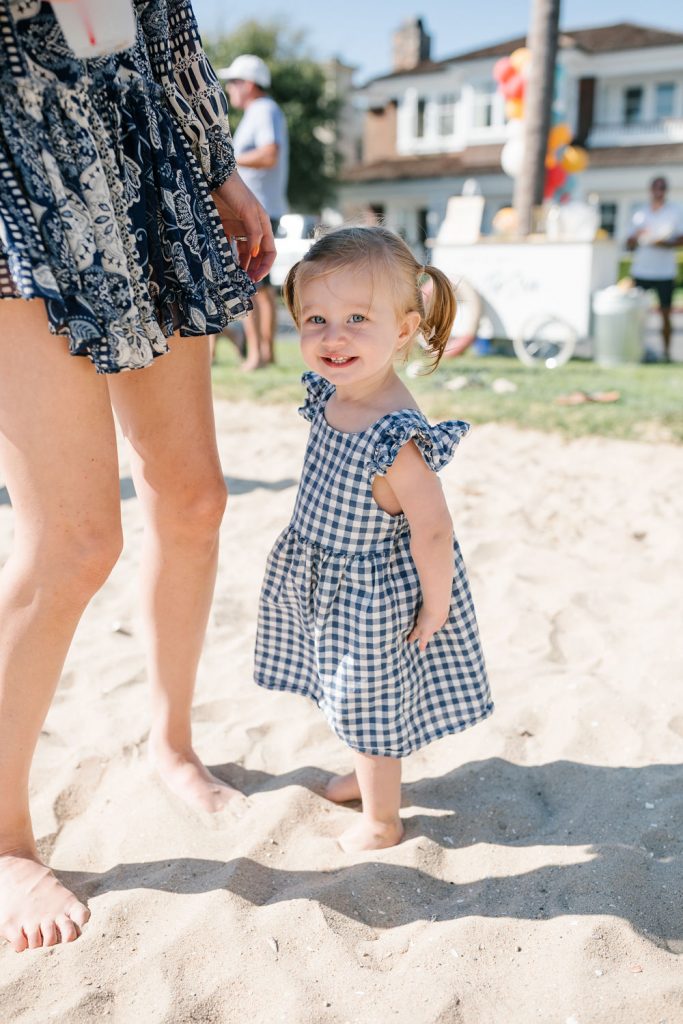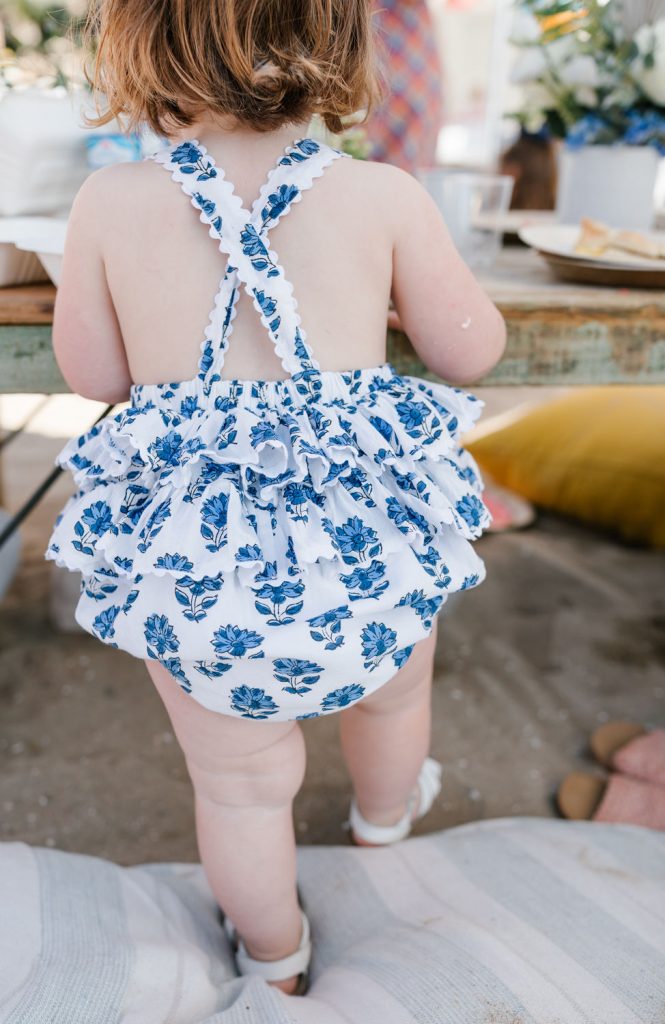 A little bounce house fun!!!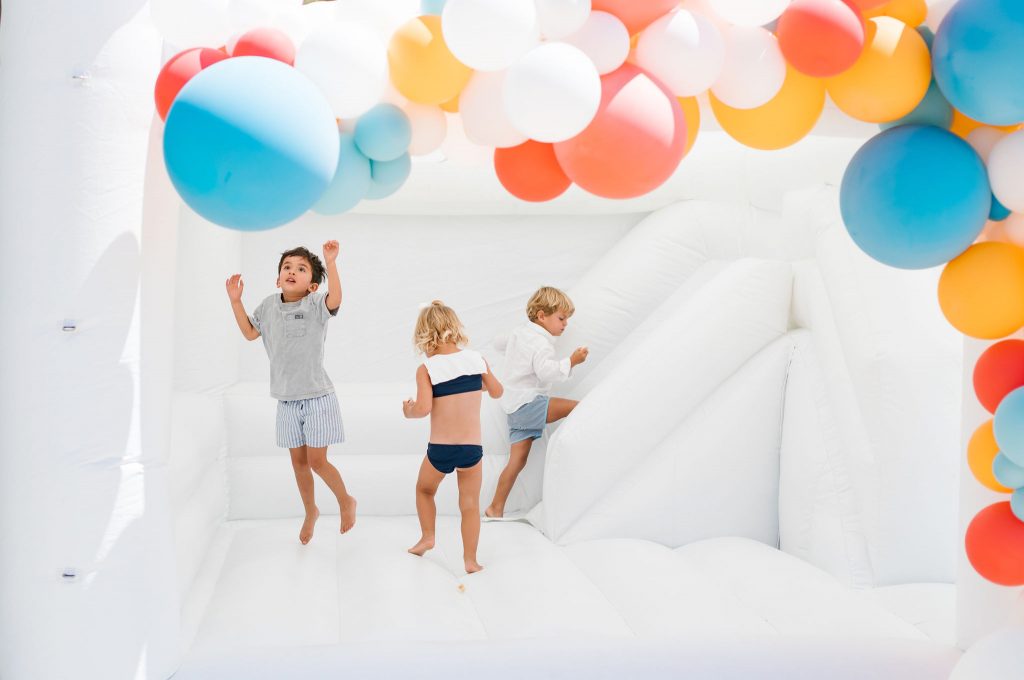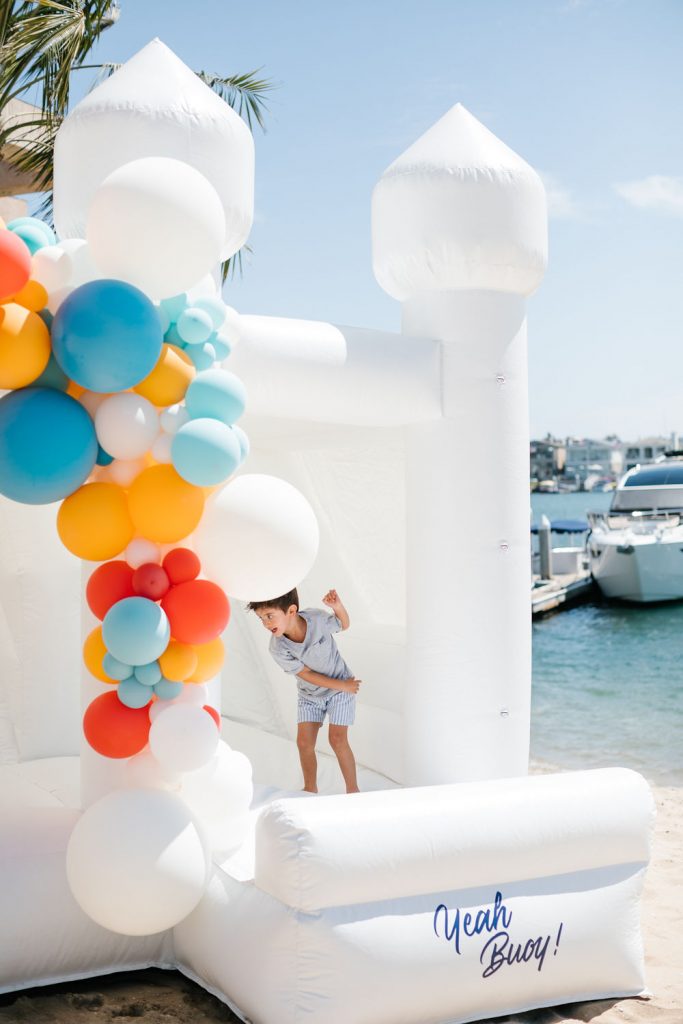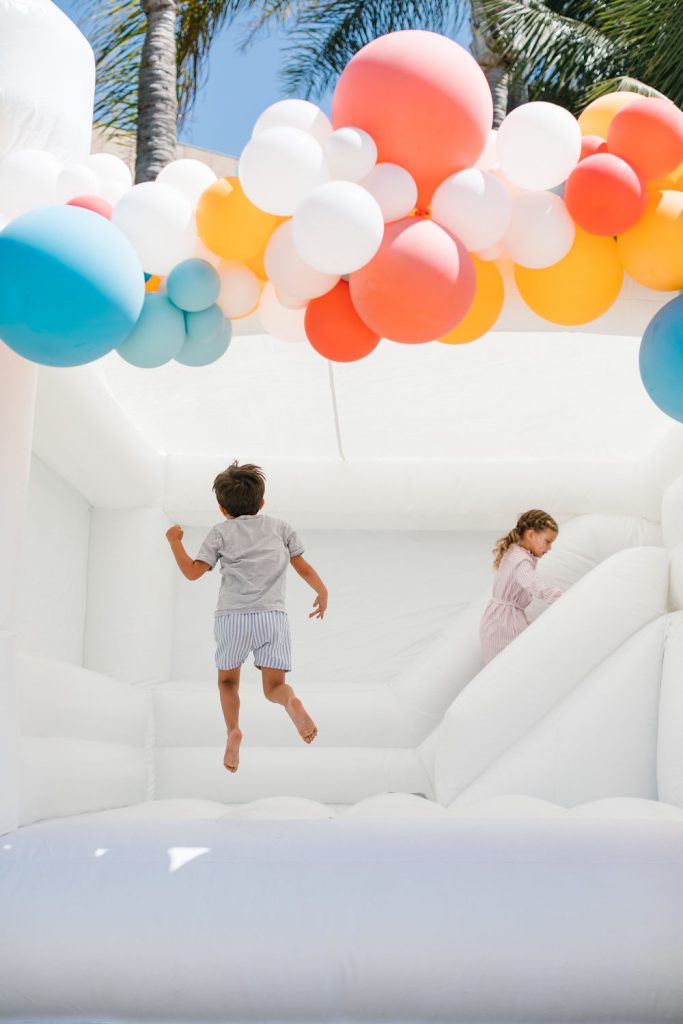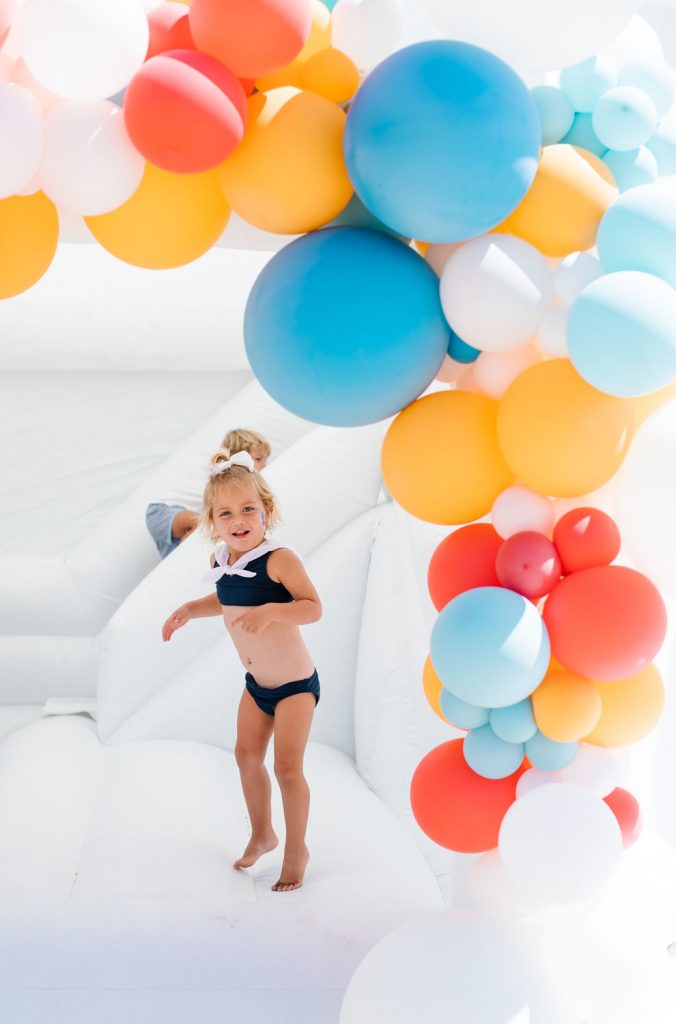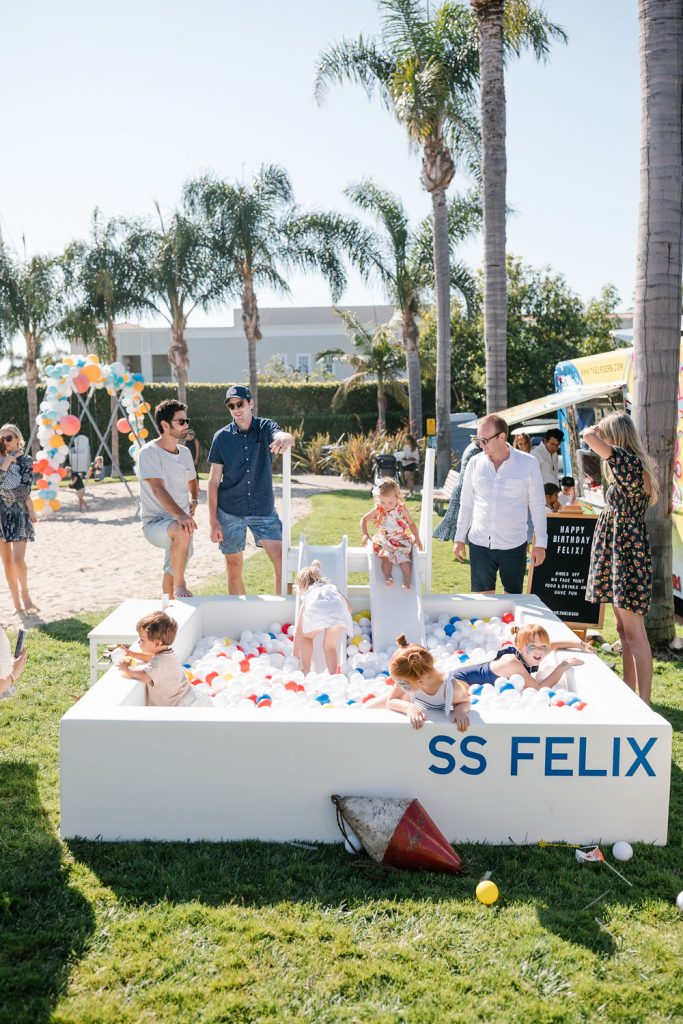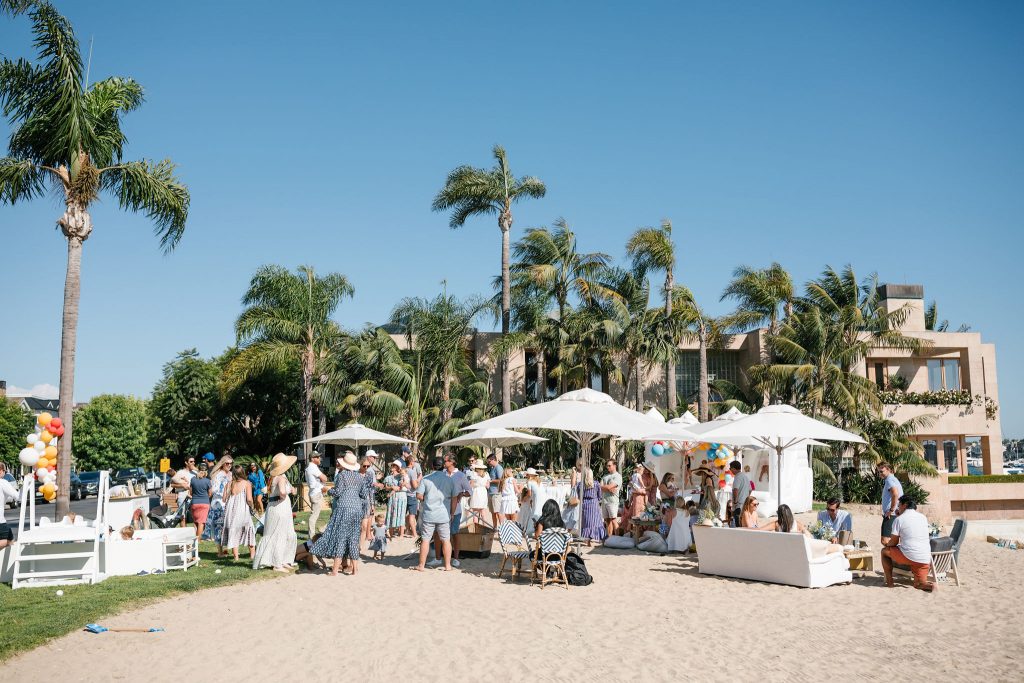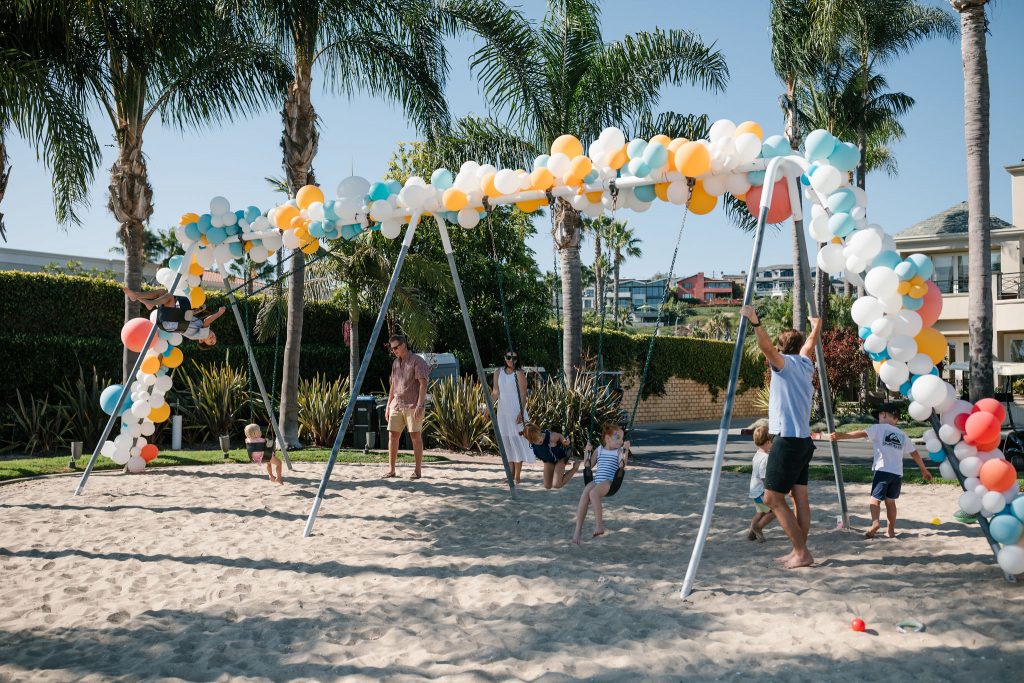 Time for the smash cake!!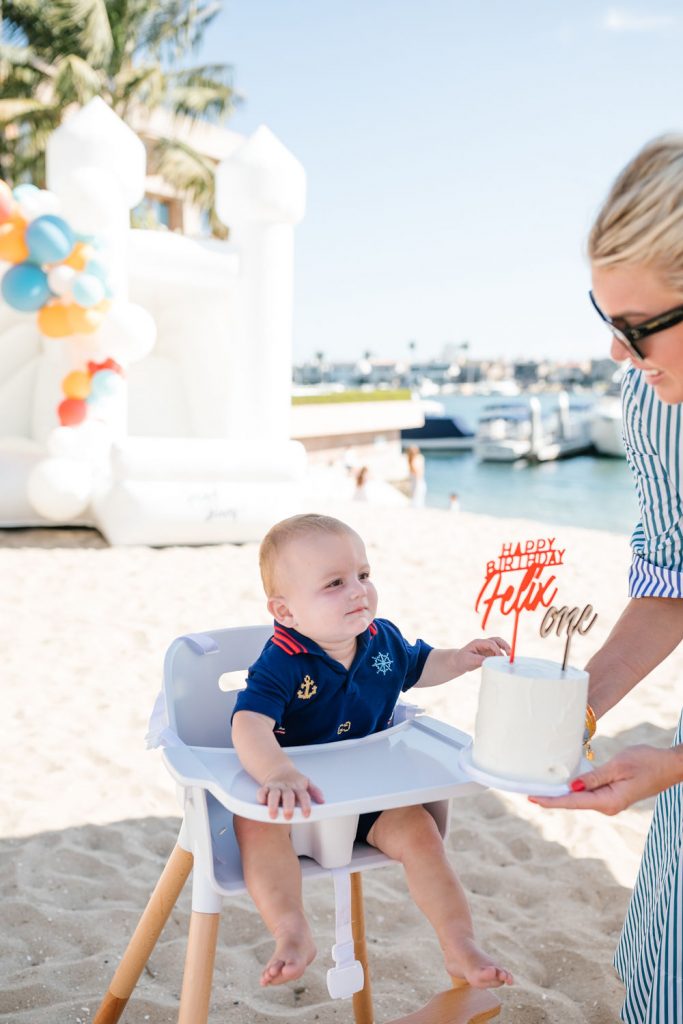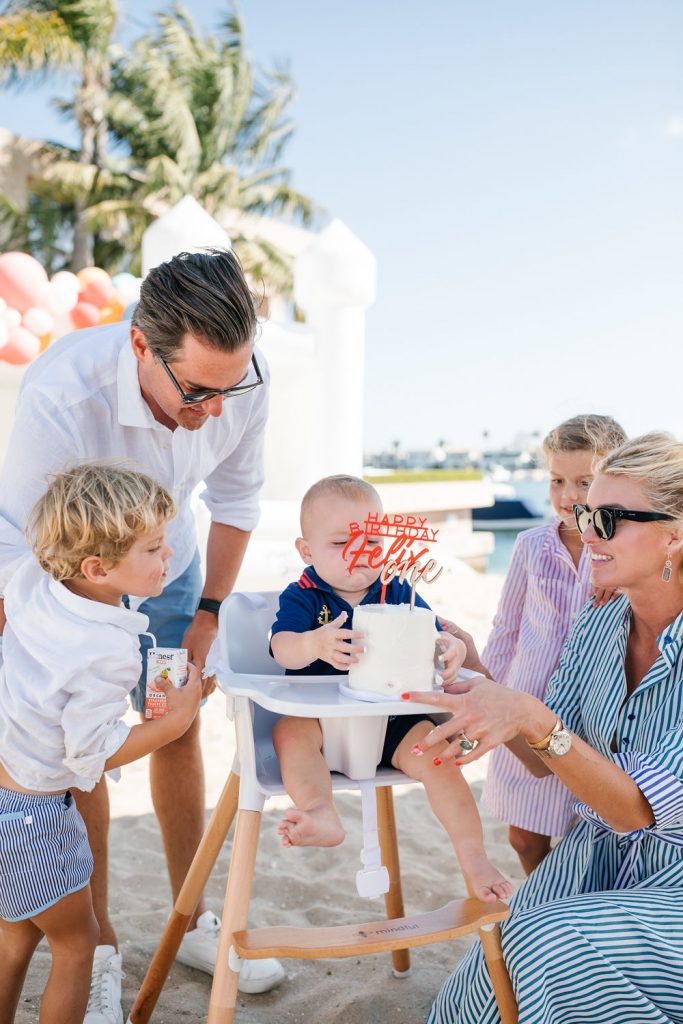 Don't hold back Felix!!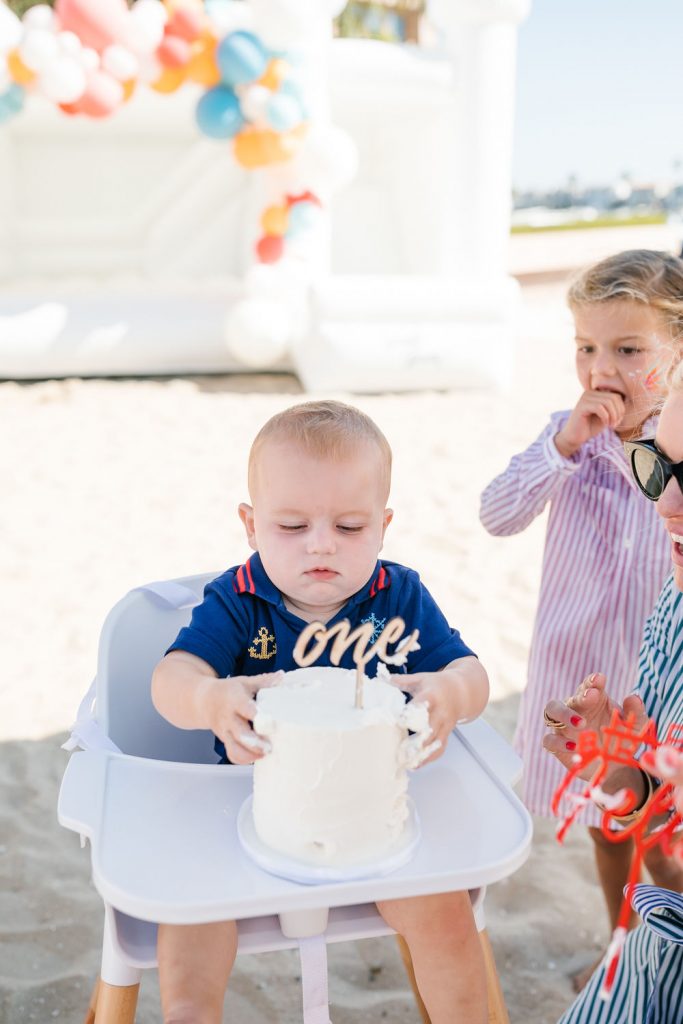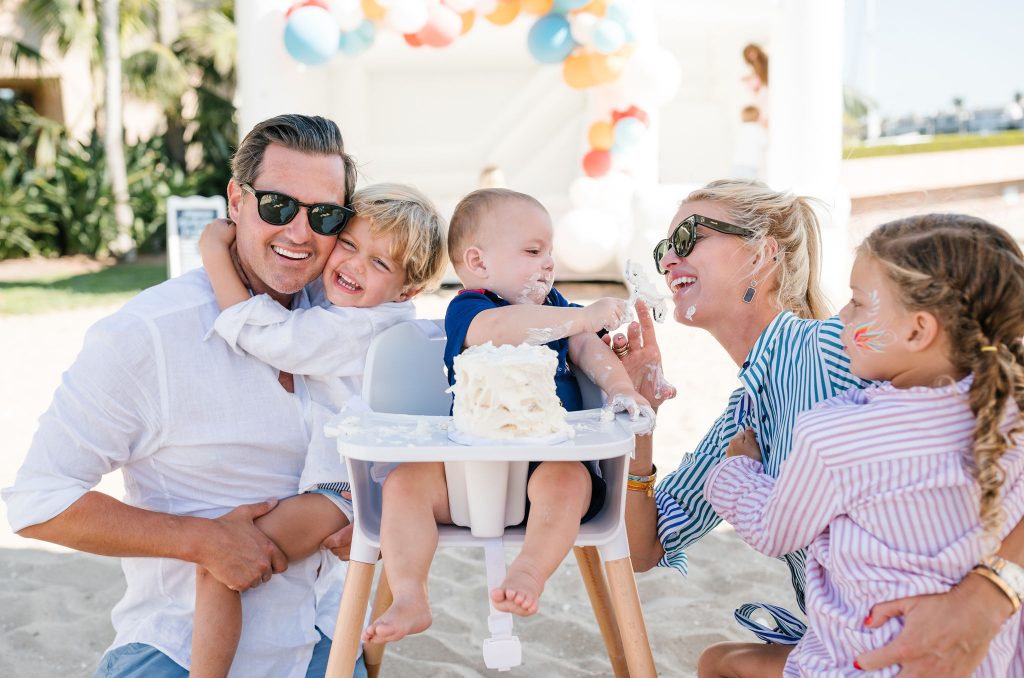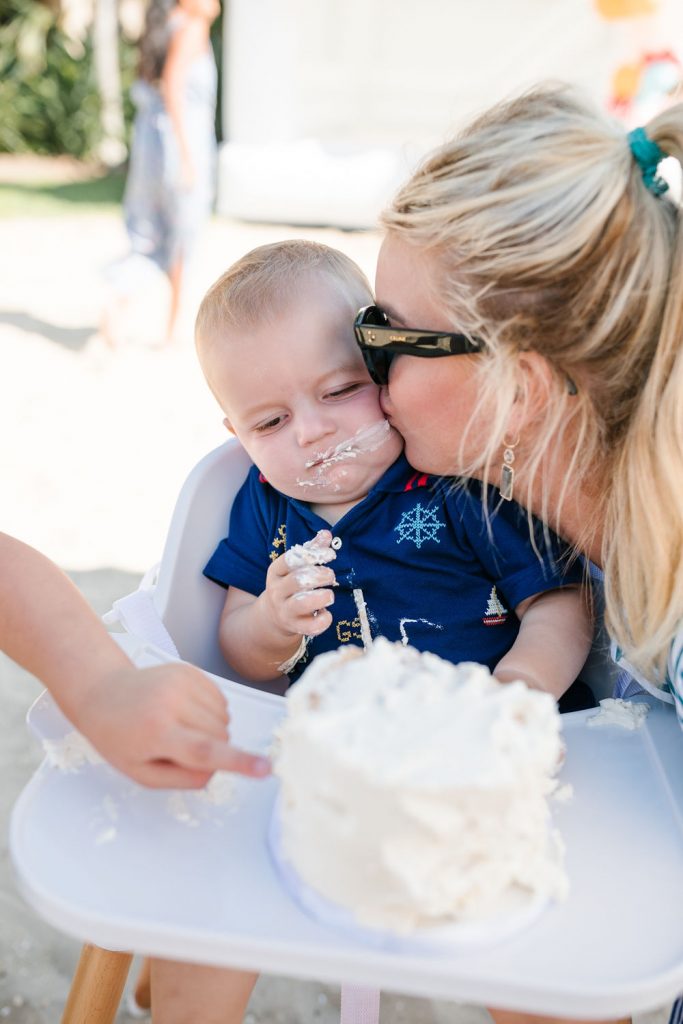 Such a magical day for one of our favorite families!!!
Thanks for having us!!!
xx
Jacquelyn