If you need something happy to brighten your day, this party is it!! Zoe was turning one and her mom Emily reached out to help her plan from afar! We had helped Emily with her older daughter Dakota's birthday right before Covid. You can see that adorable party here. This time they were staying close to home in Northern California and used our planning and design services from afar. Emily nailed the execution the day of and it was all captured beautifully by our friend Olivia Marshall. I'm so excited to share this sunshine-filled day with you! Let's keep scrolling…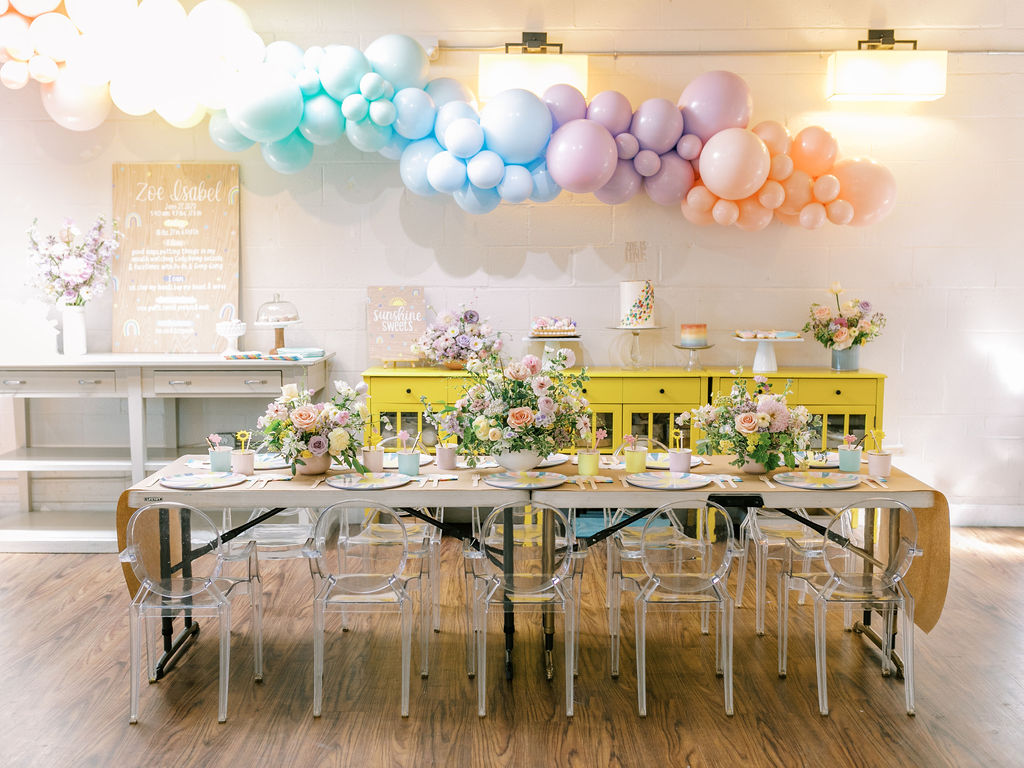 The party was held at Mints & Honey in San Carlos, CA. It's the cutest space for parties and has such yummy bites. We actually did a party there a few years ago, so we were familiar with how adorable it was! When designing this party I sent Emily a few options and we settled on this sunshine theme as it was reminiscent of the cheerful birthday girl! And the minute you think of cheerful you better think of those balloons by Fun and Confetti! They were perfect and really set the tone for the party.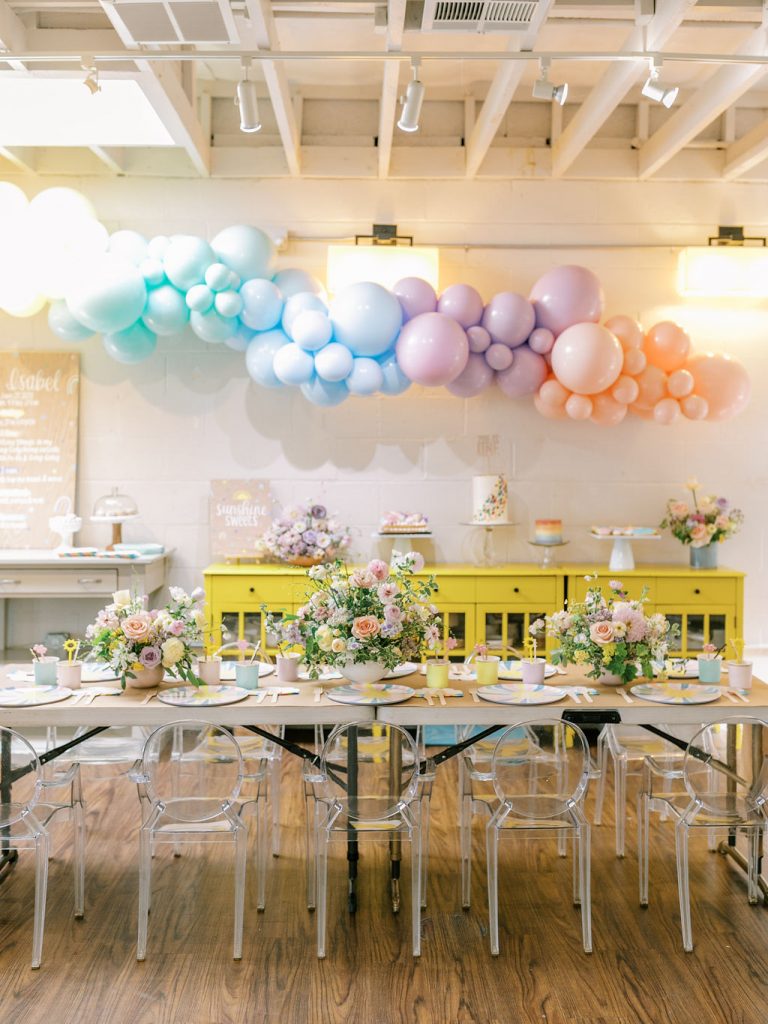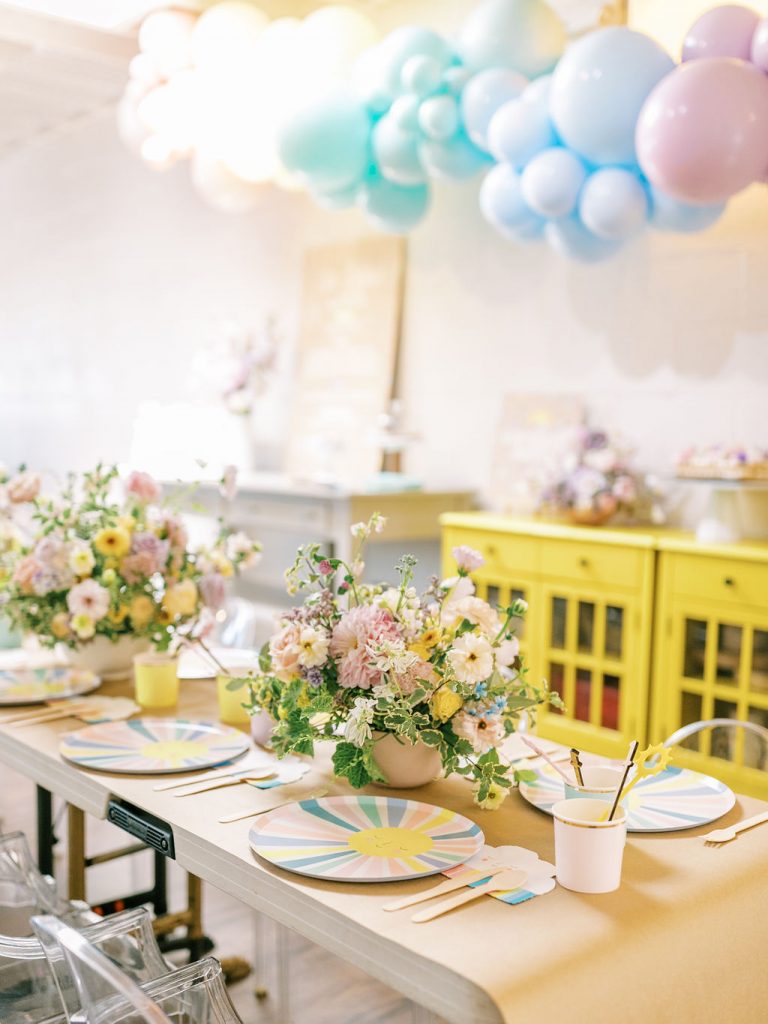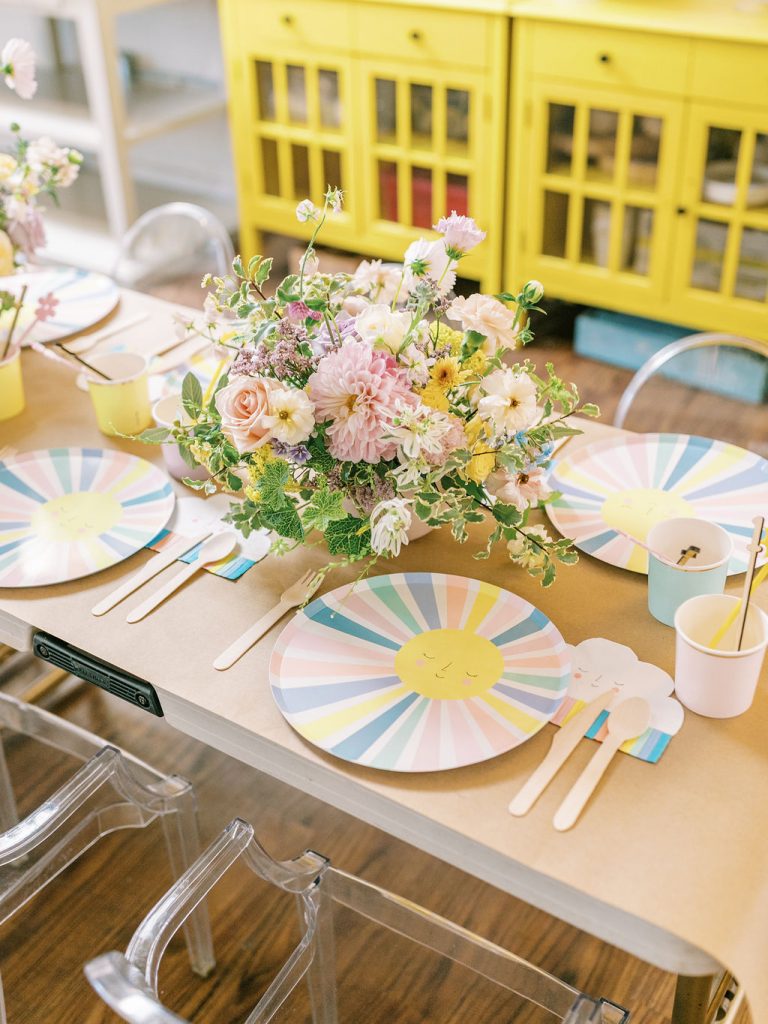 The plates we decided on are these adorable new sunshine plates from Meri Meri that go along with the cute cloud napkins. The colors are so fun and girly, I loved using them on the tables which Emily set perfectly. We added sweet details like 1, sun, and flower stir sticks by Poppy Jack Shop for some extra fun. And can we talk about those flowers?! Holy smokes they are stunning! Priya Mistry went all out and we are HERE FOR IT!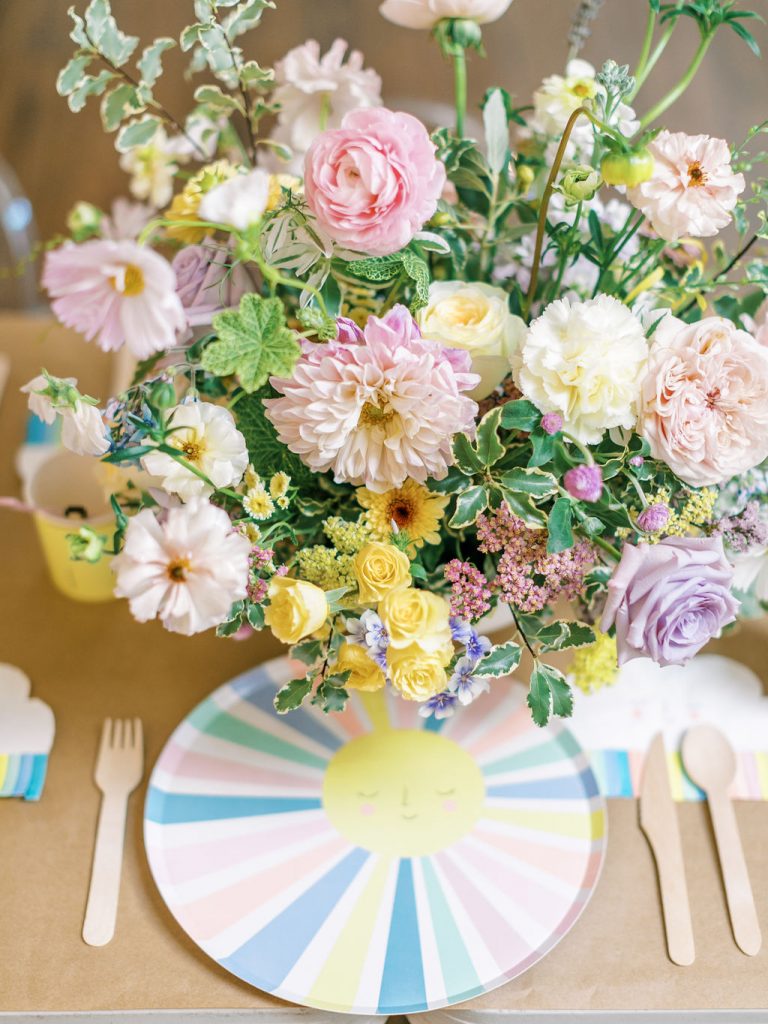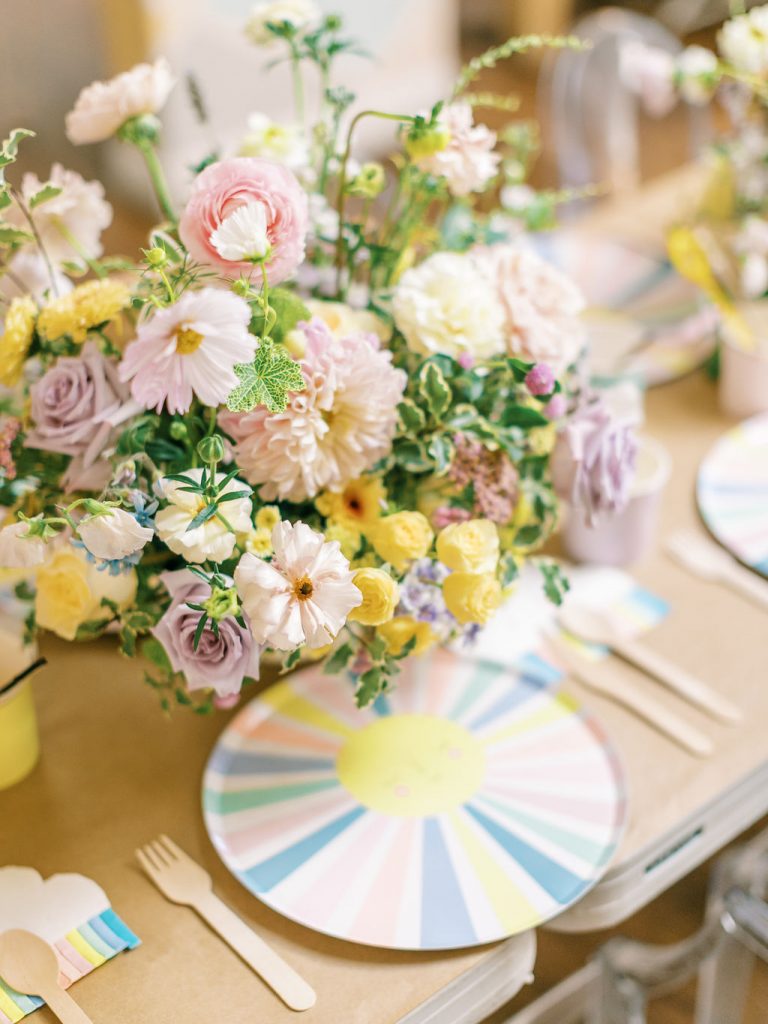 Those floral arrangements have such beautiful color and texture, I love them!!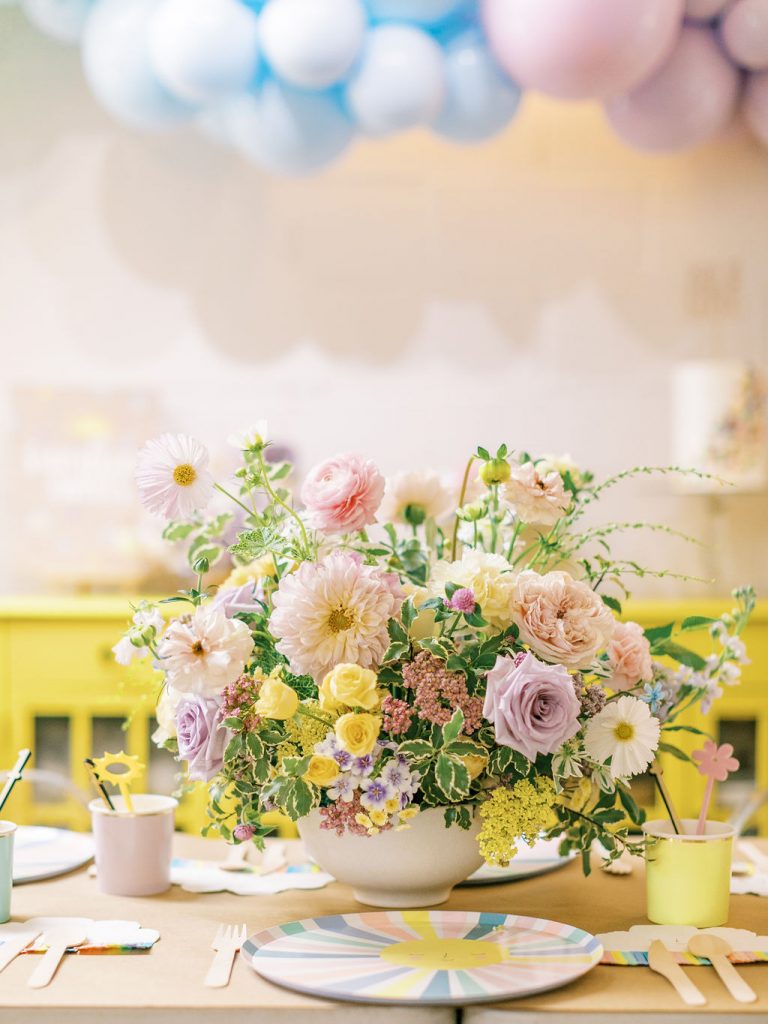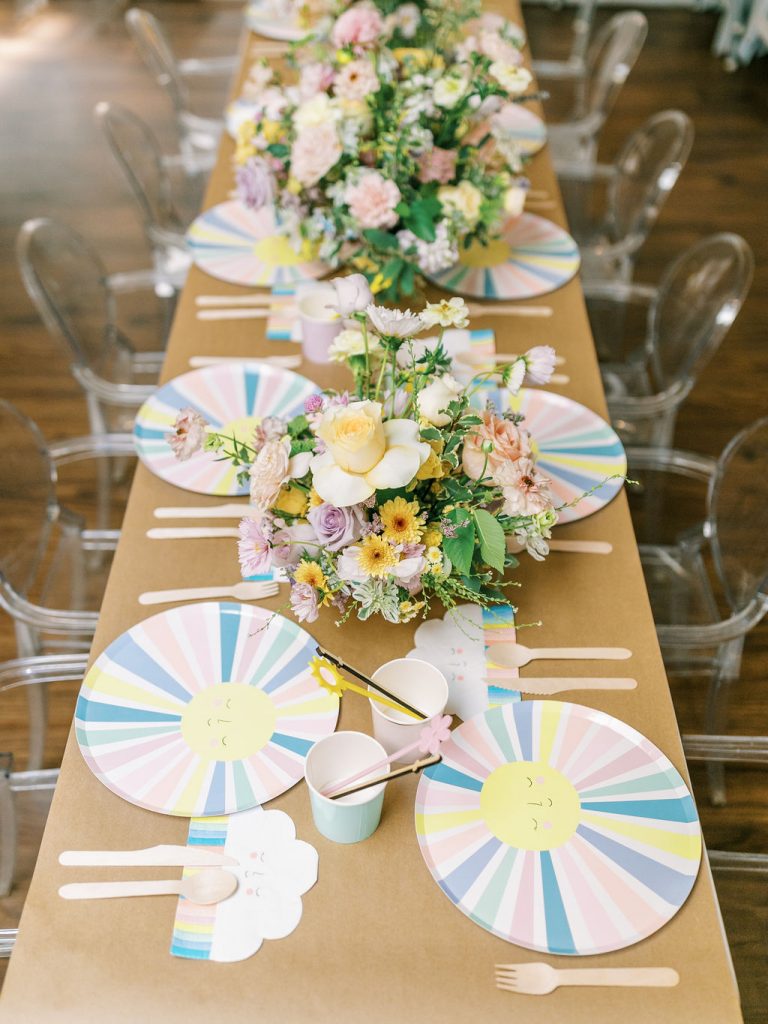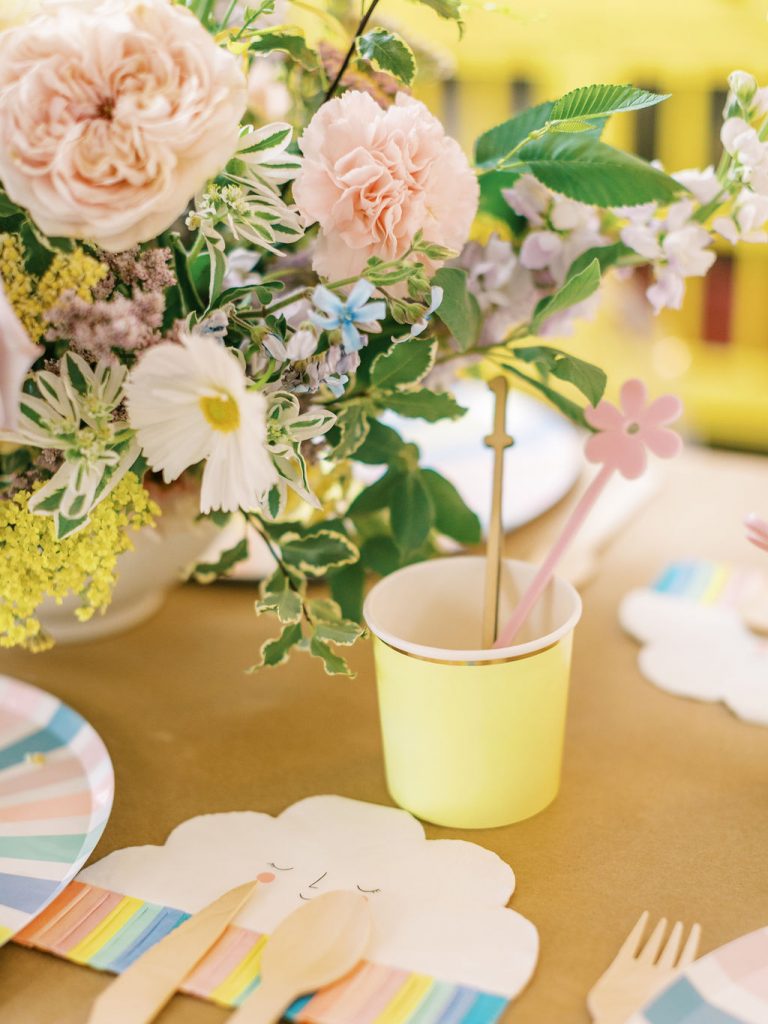 Just a few more of this adorable table, because why not?!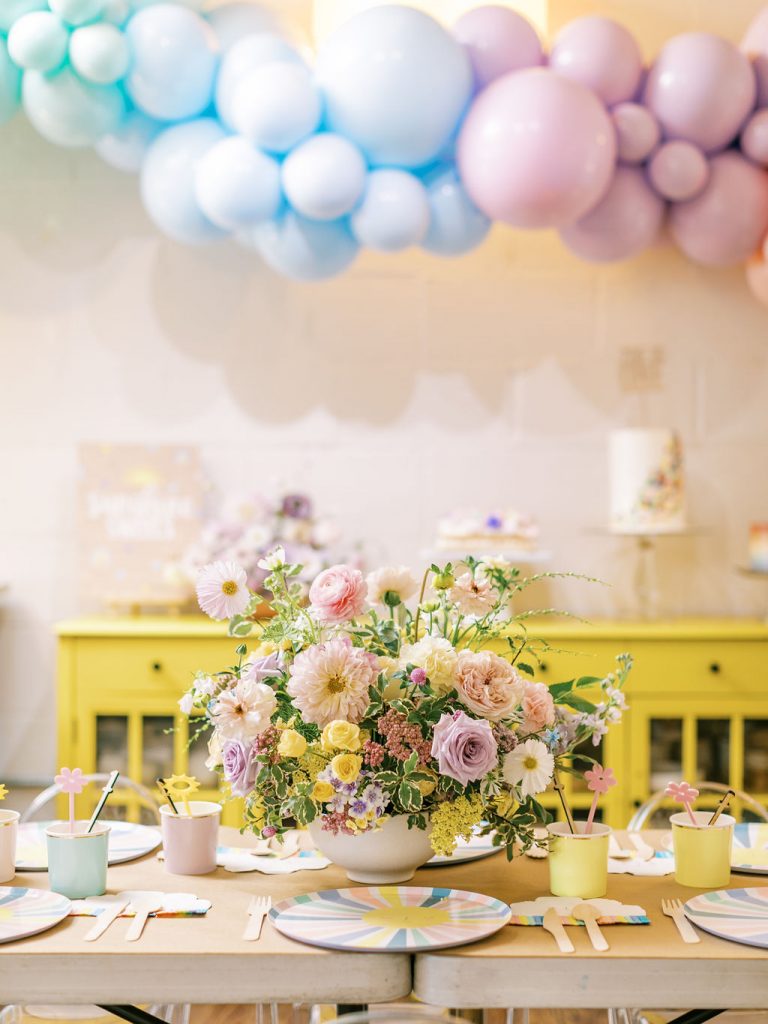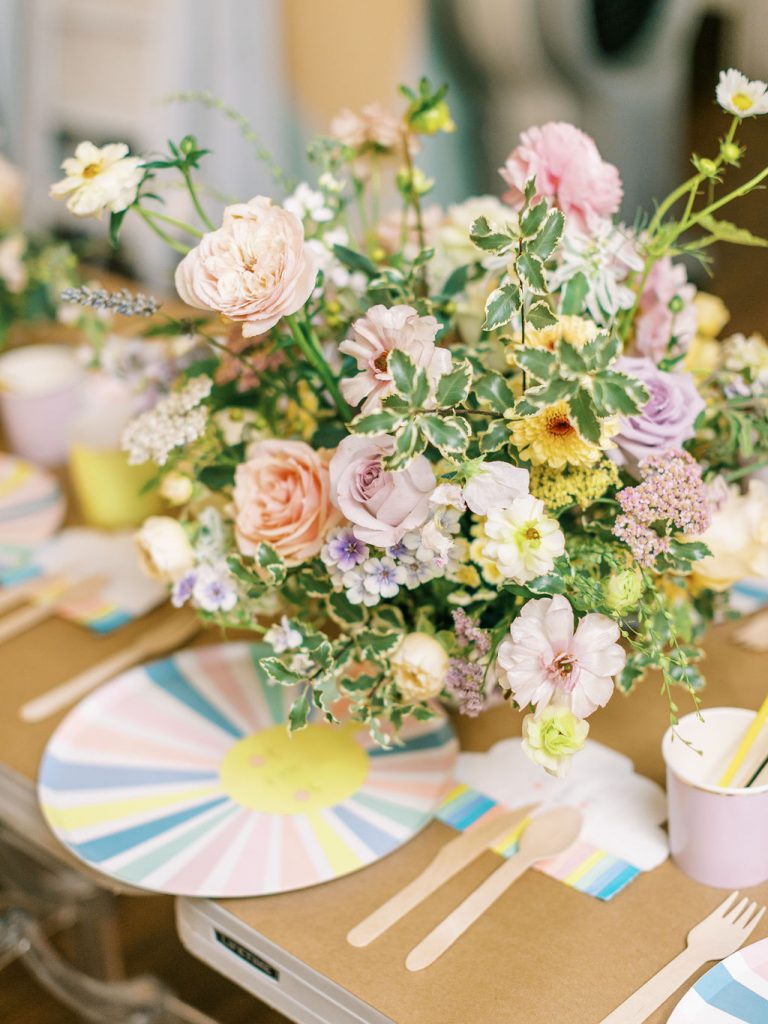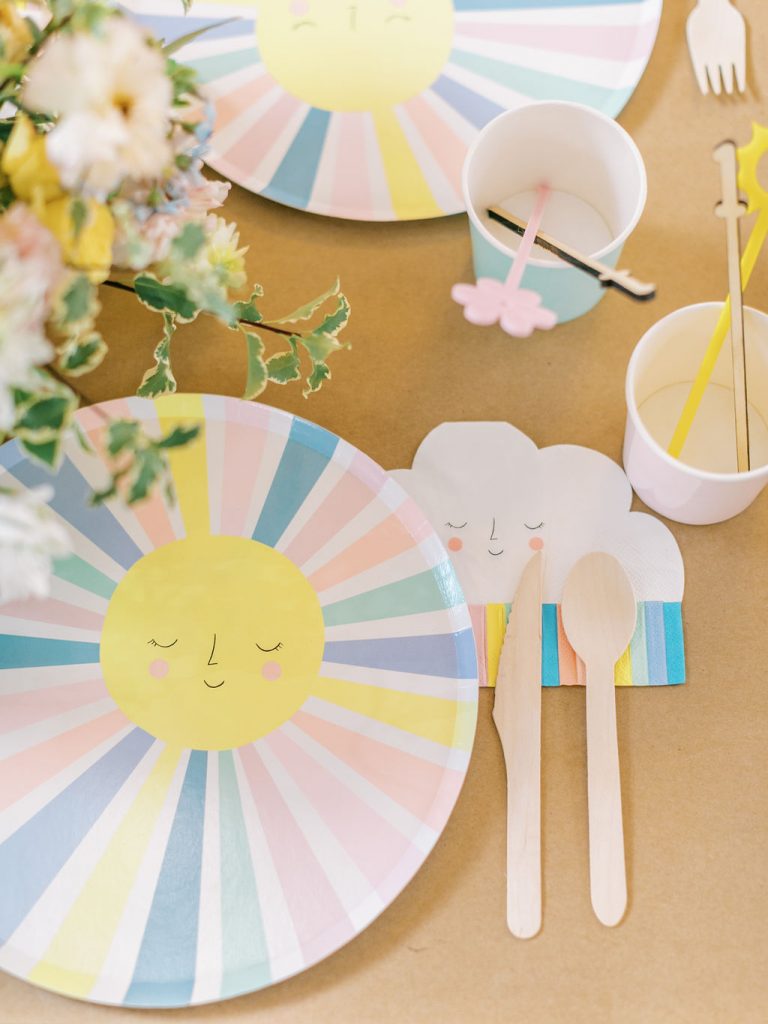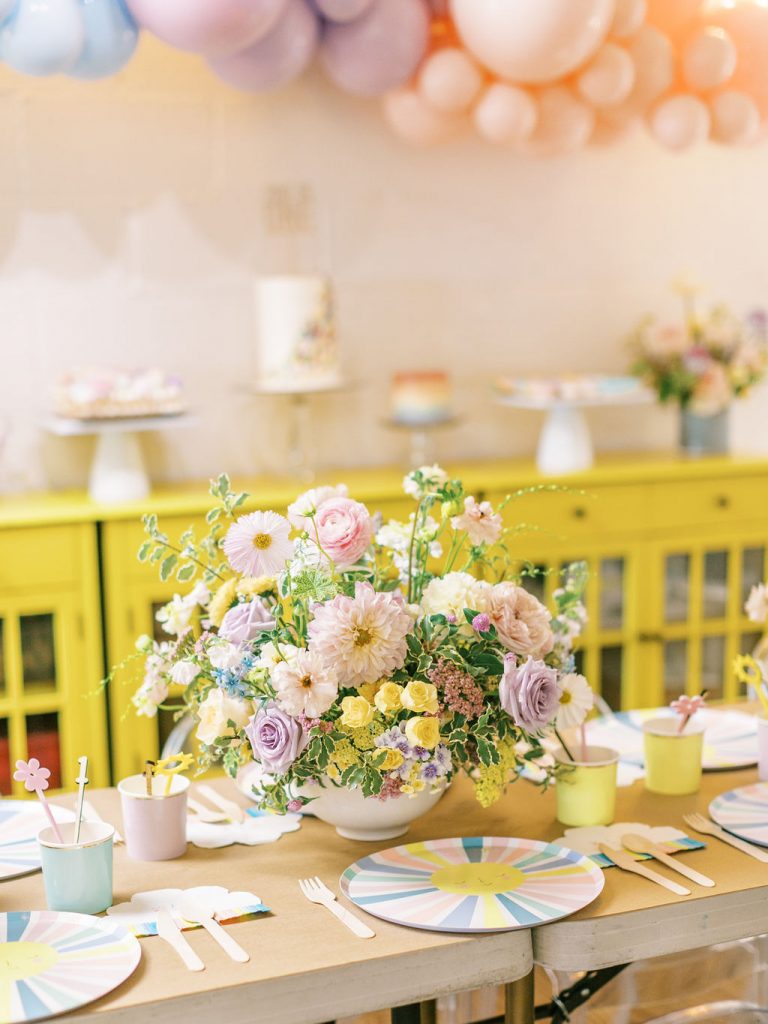 A first birthday party always needs these classic signs! To see how the babies grew month by month is such a joy! These super cute signs are from Lettering by Aree. Didn't she do a beautiful job?! I really love all of the detail and colors she put into them!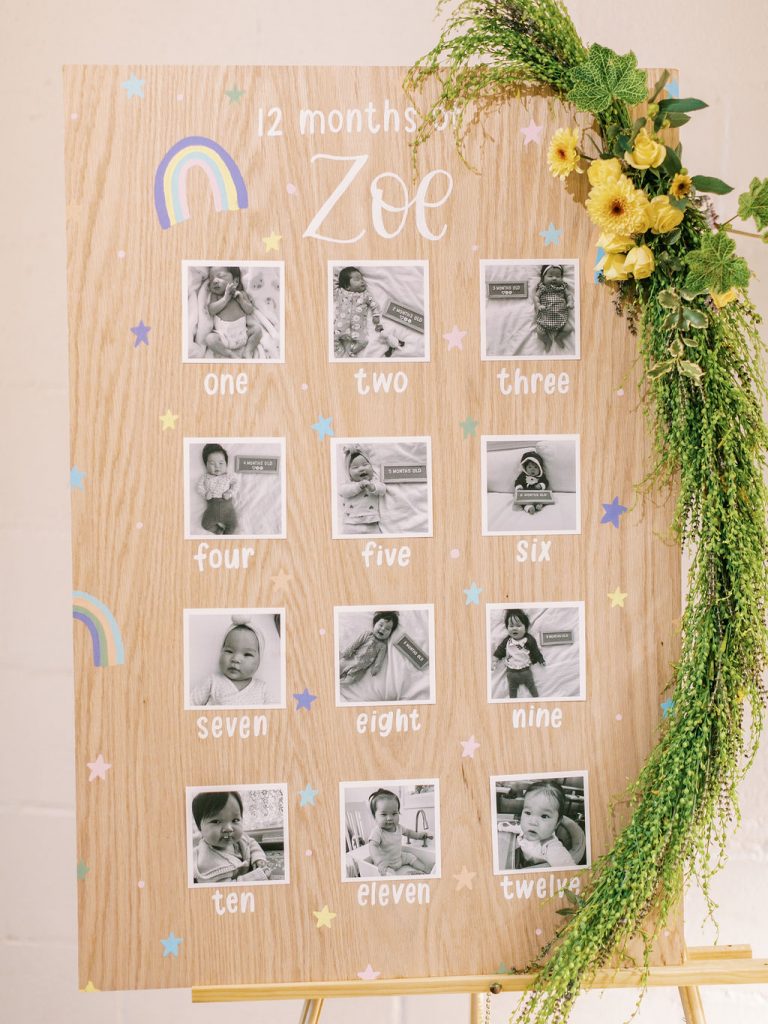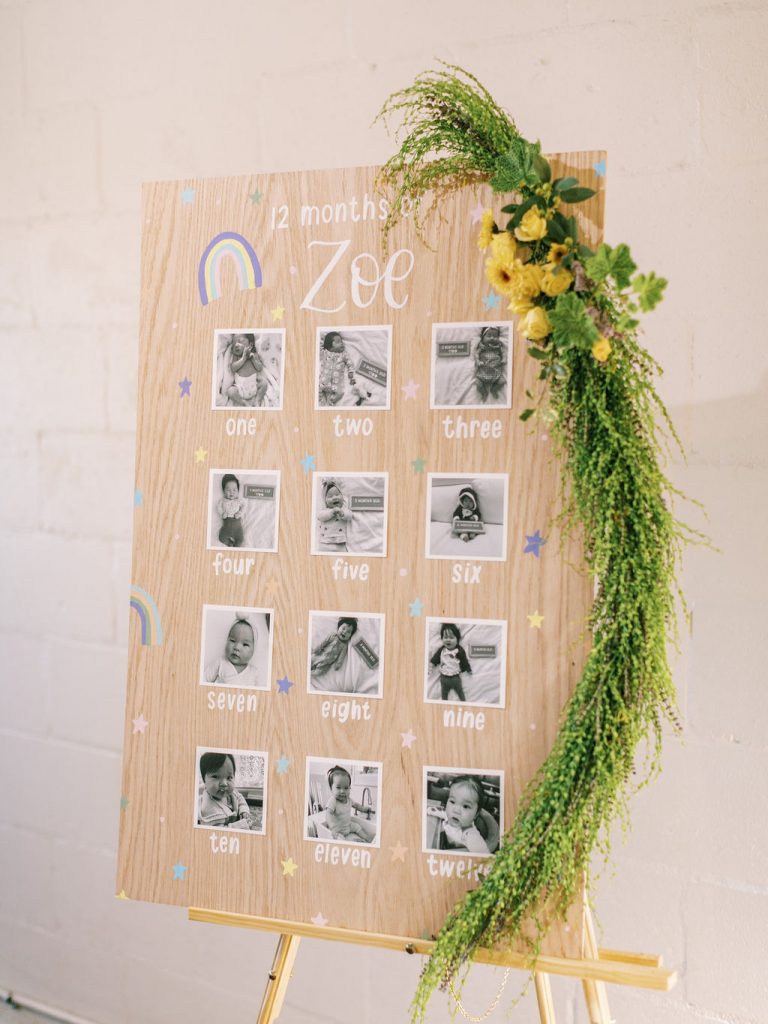 Onto dessert!! This party went all out for dessert and I'm sure all of the little guests were in heaven! Where do we start…. Well, first of all, the cakes are amazing!! There was a paintbrush-style cake for guests to enjoy and a rainbow smash cake for Zoe. Both were executed beautifully by Mijii Cakes. Then there were colorful macarons and a cookie Z cake by Macarons by Natalie. Lastly, there were adorable cookies by Pretty Please Bakeshop who also brought cookie kits for the little guests to enjoy and decorate! SO much sweetness, SO much fun!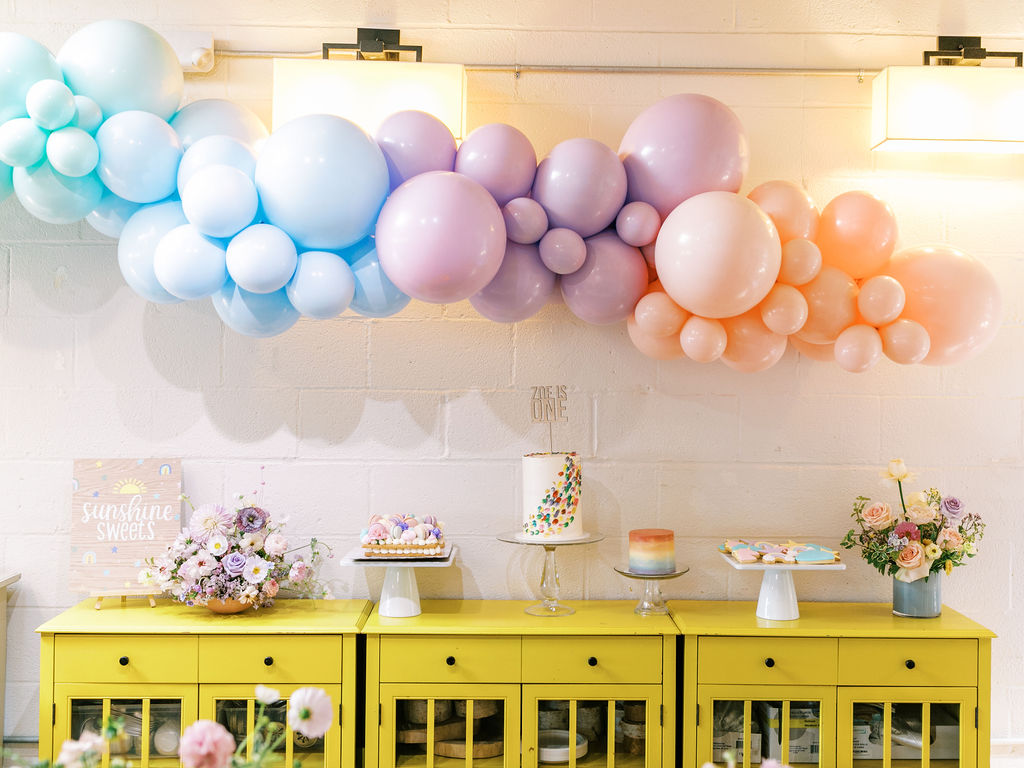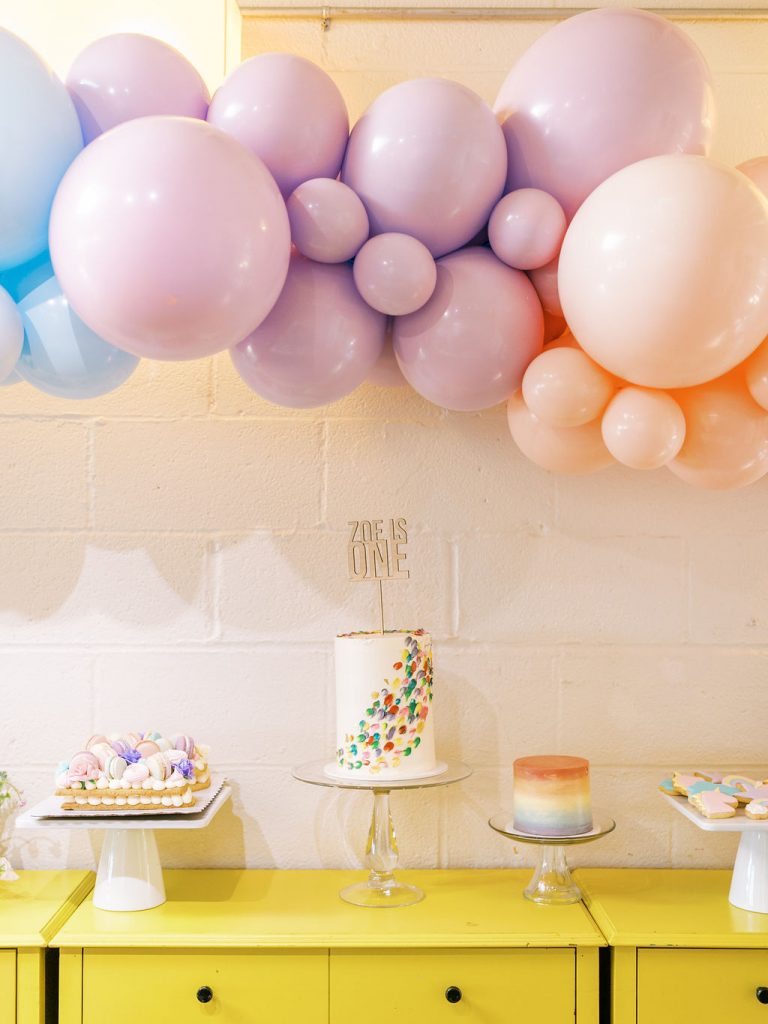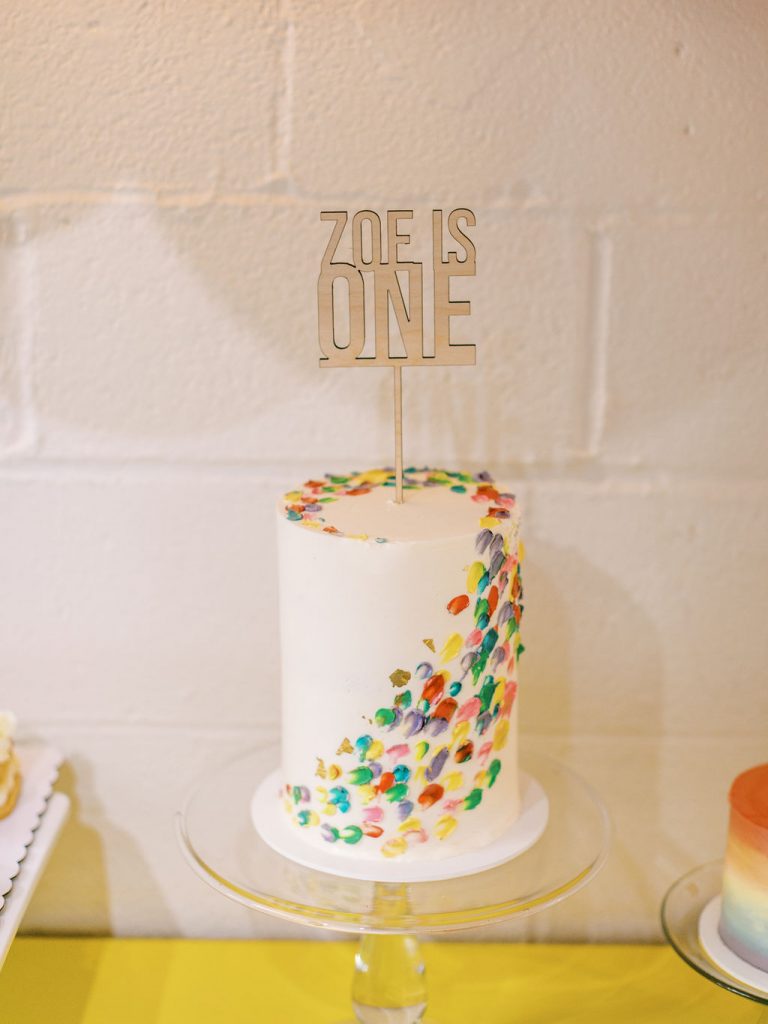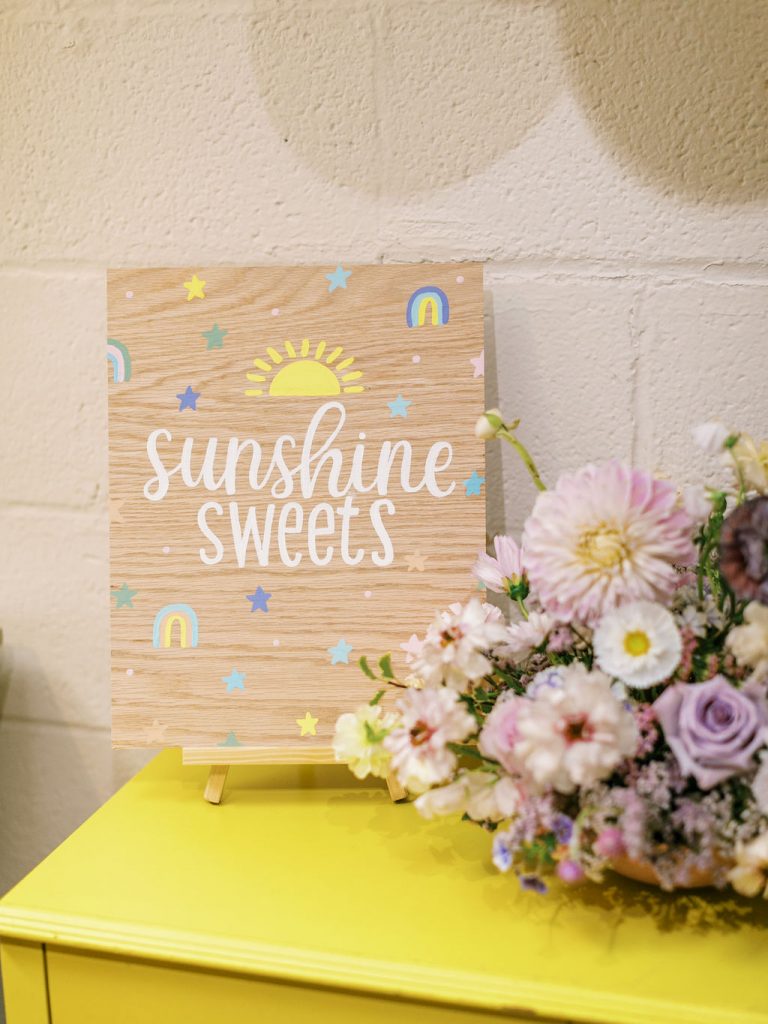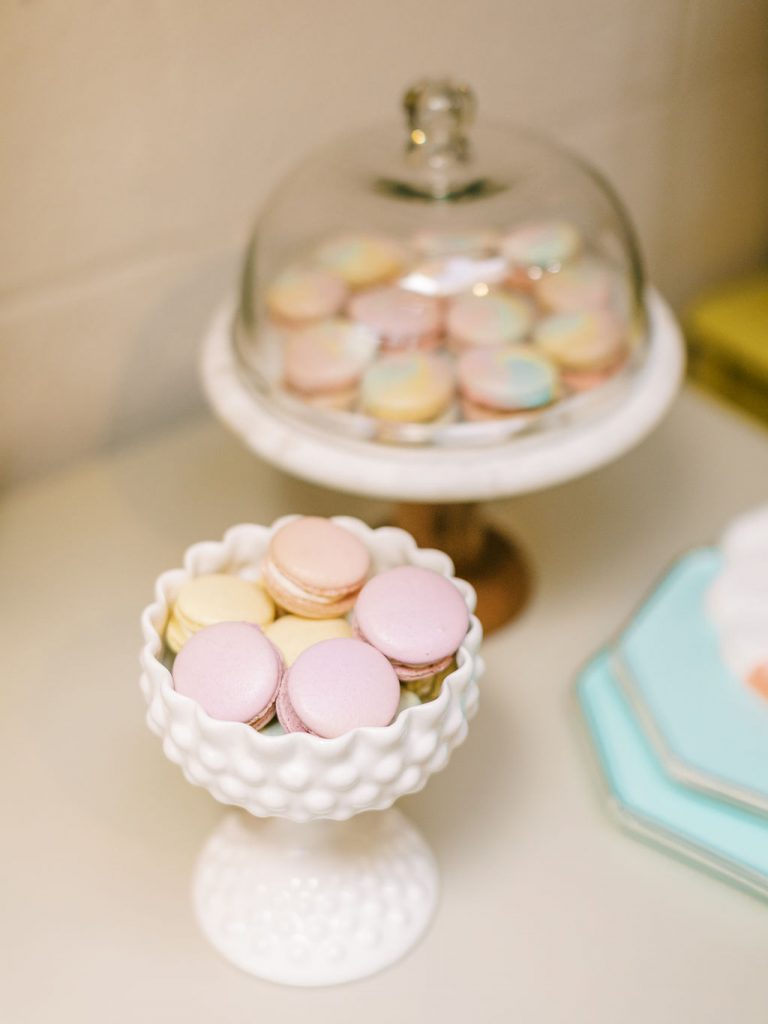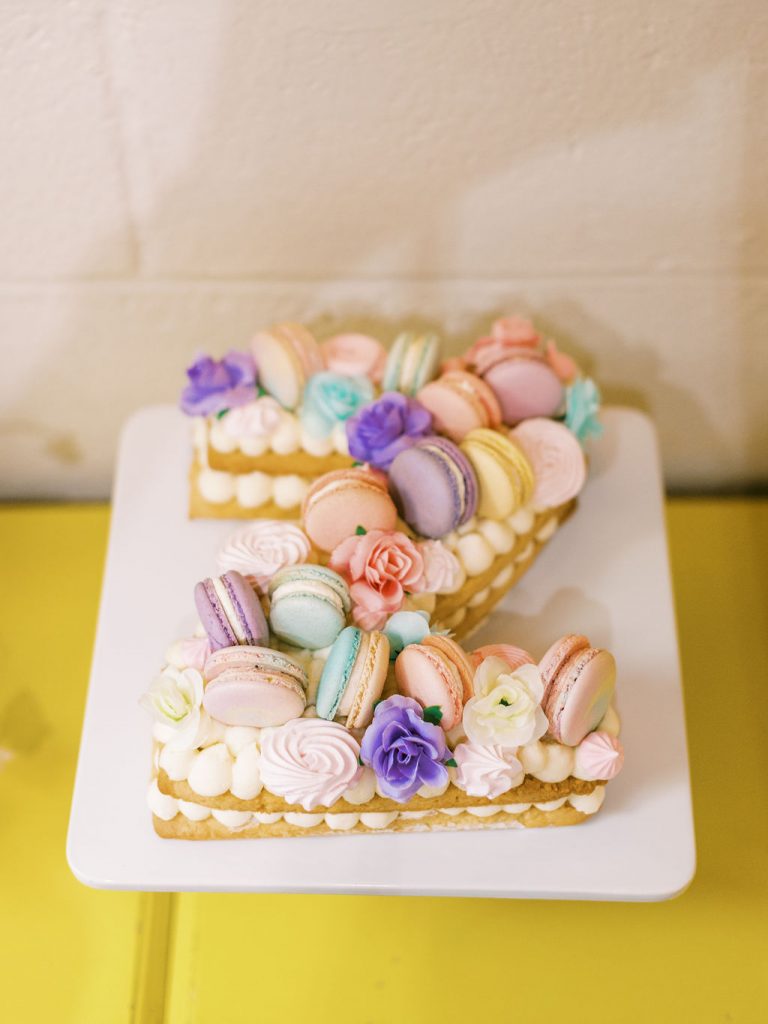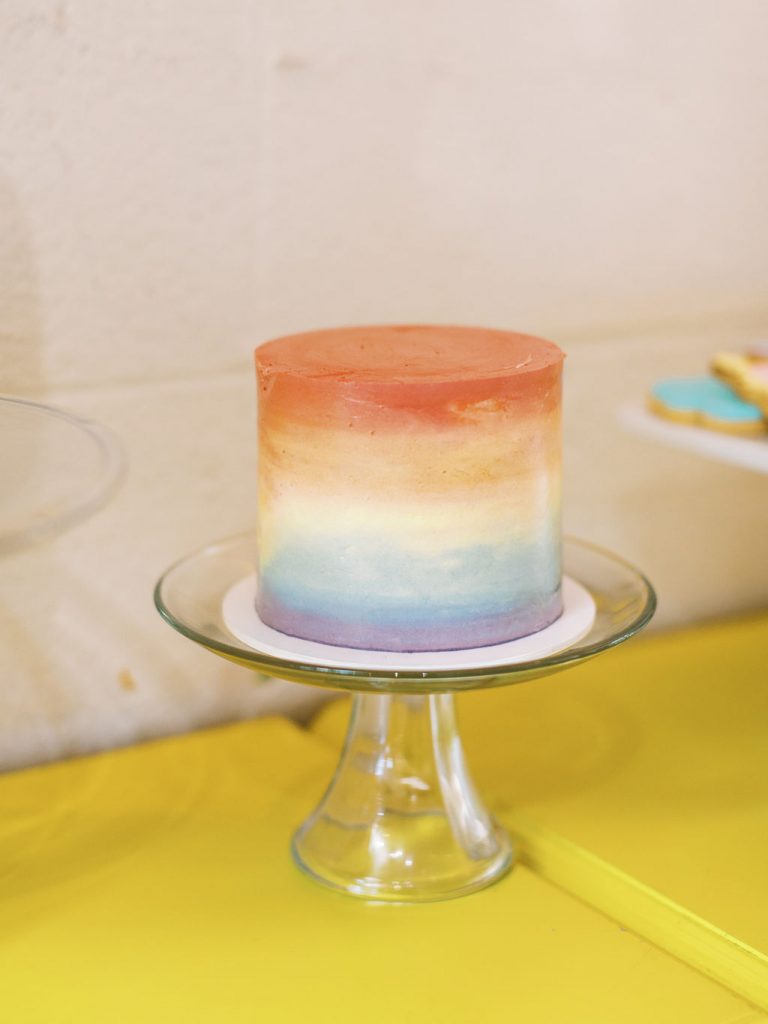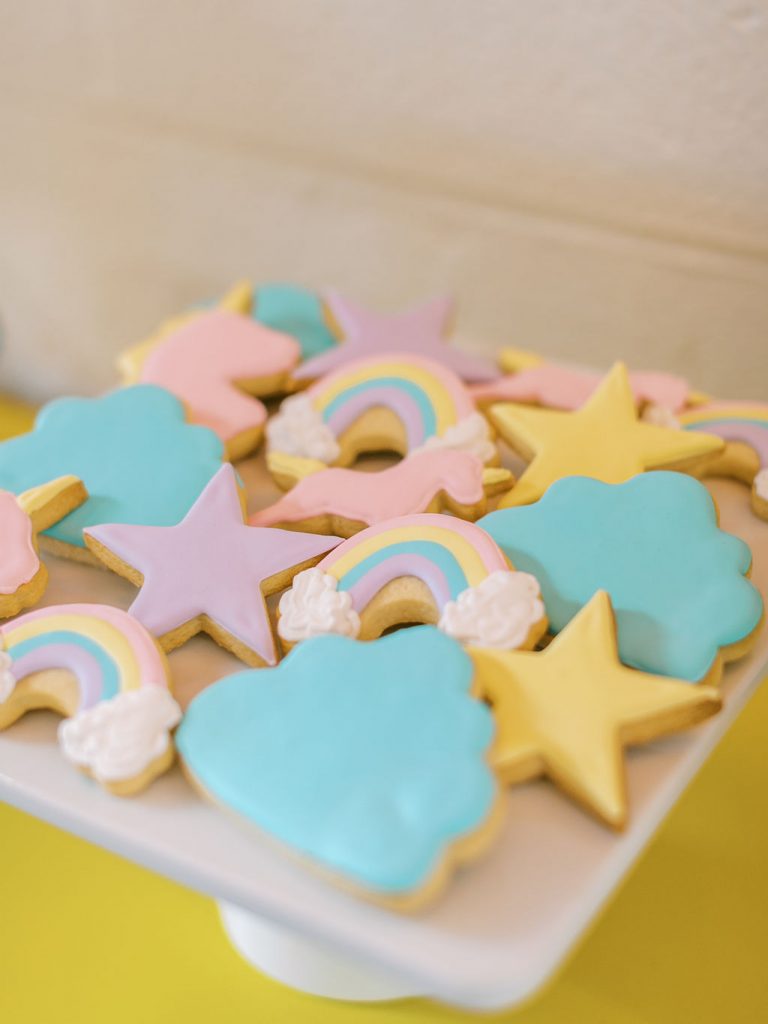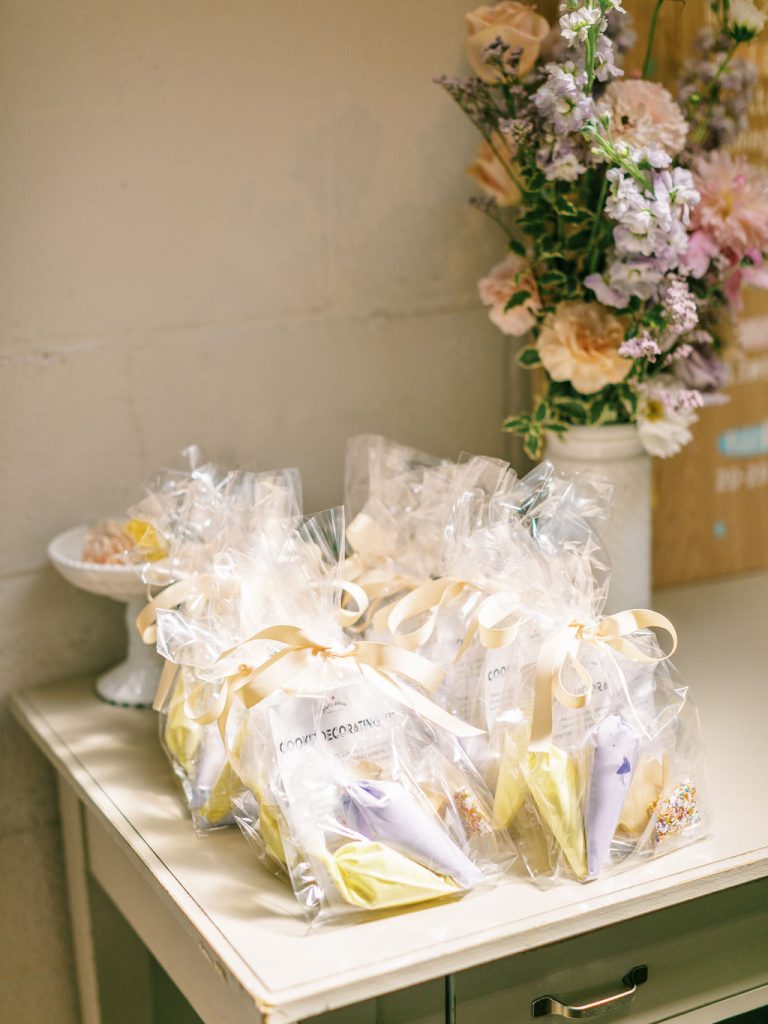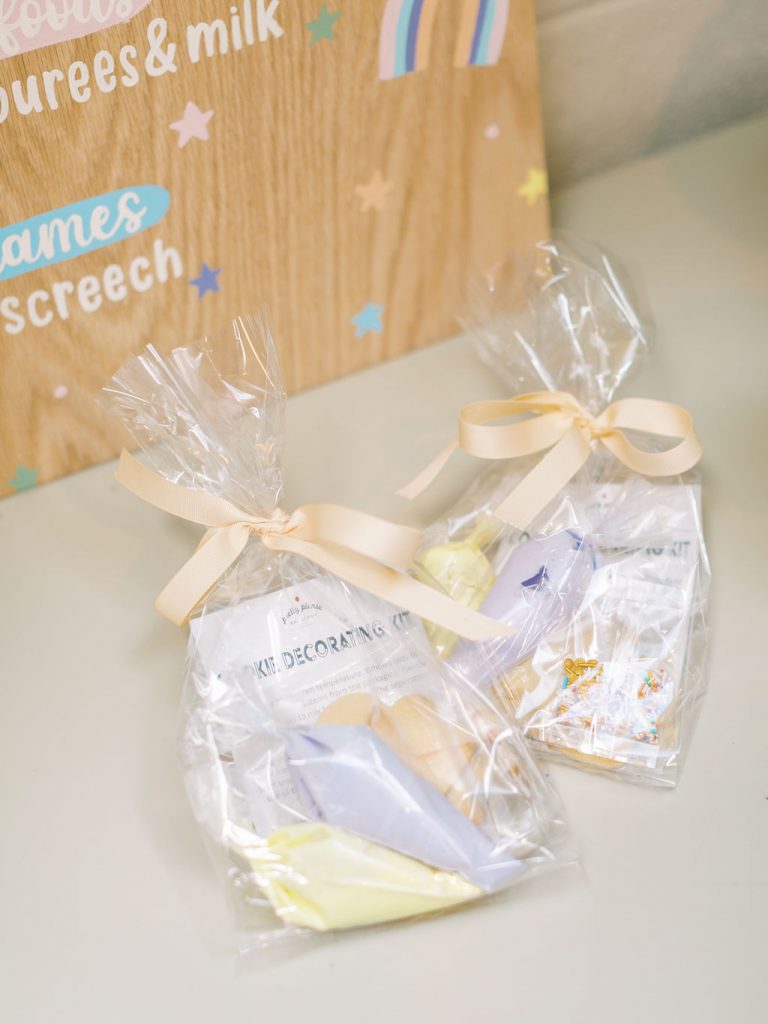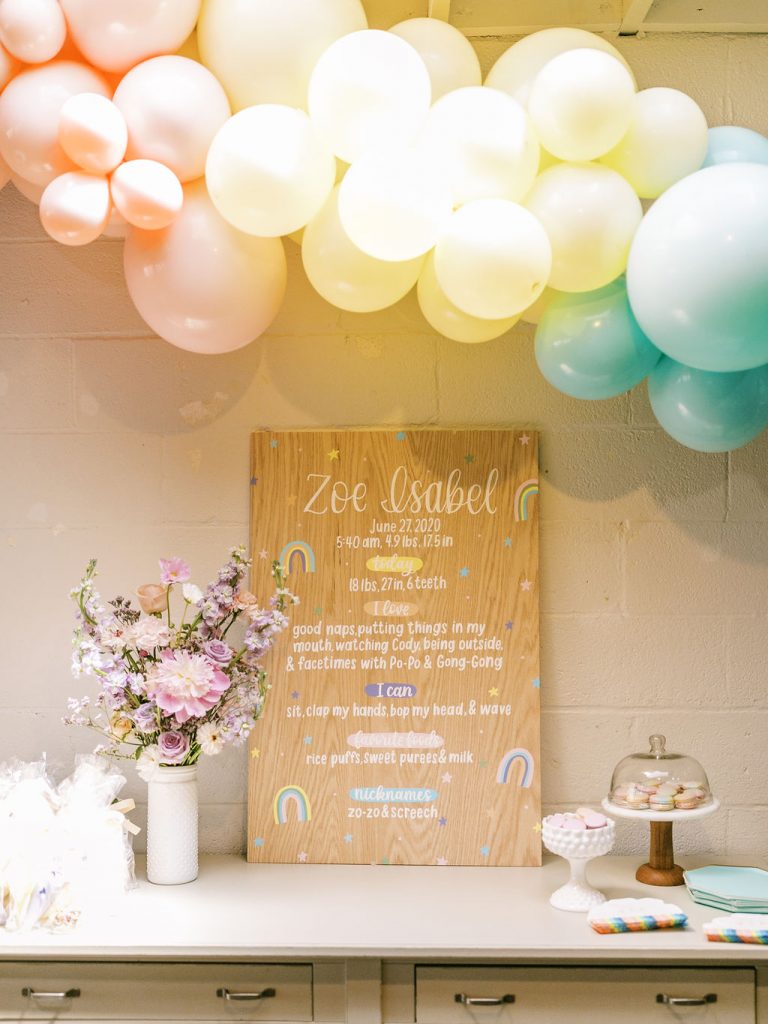 Yummy bites by Burke & Black and Mints & Honey were scattered around for guests young and old to enjoy!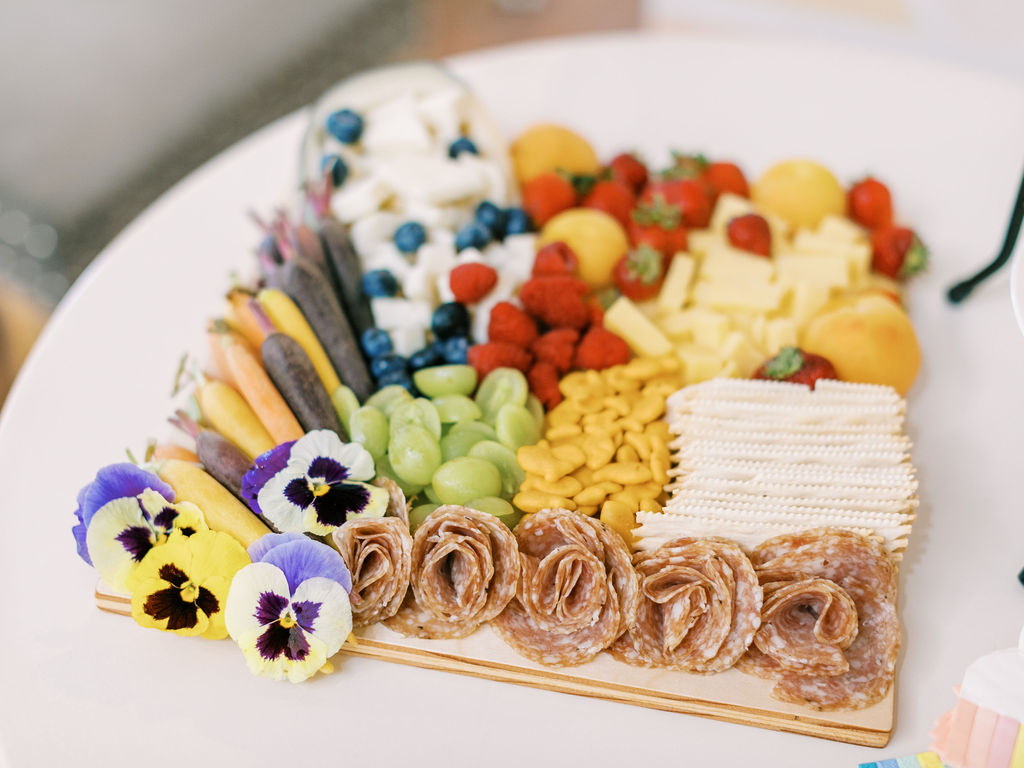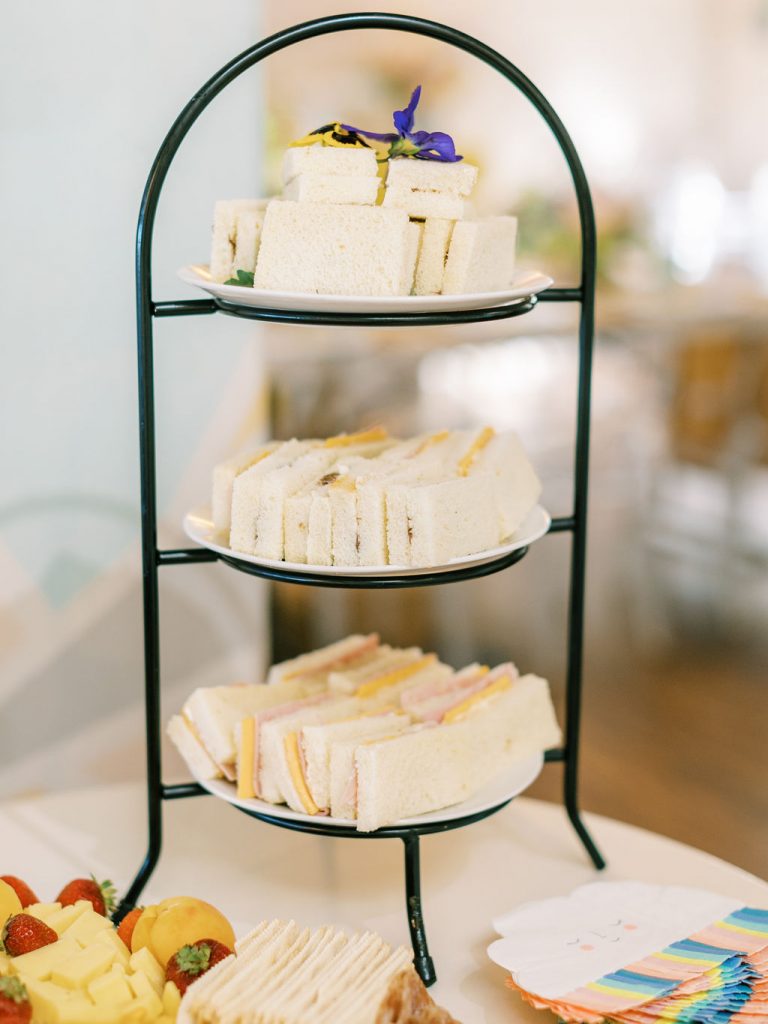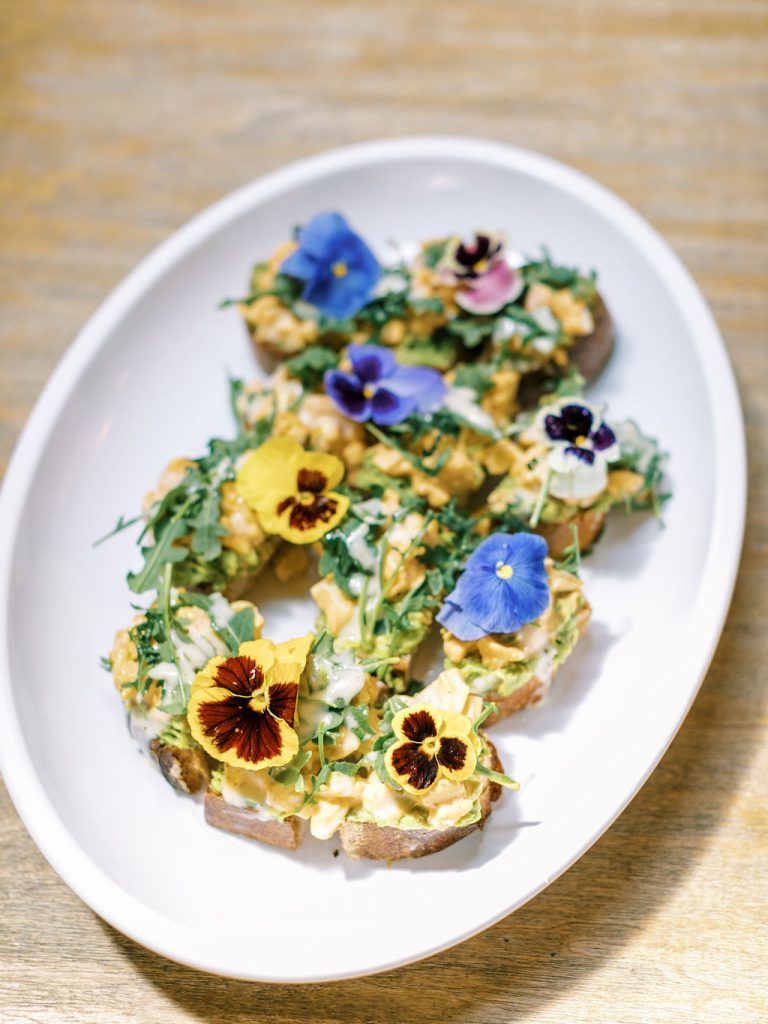 There's that cute family!!! So kind and sweet, we get so lucky with our clients! And I am obsessed with Zoe and Dakota's matching tutus and high tops!!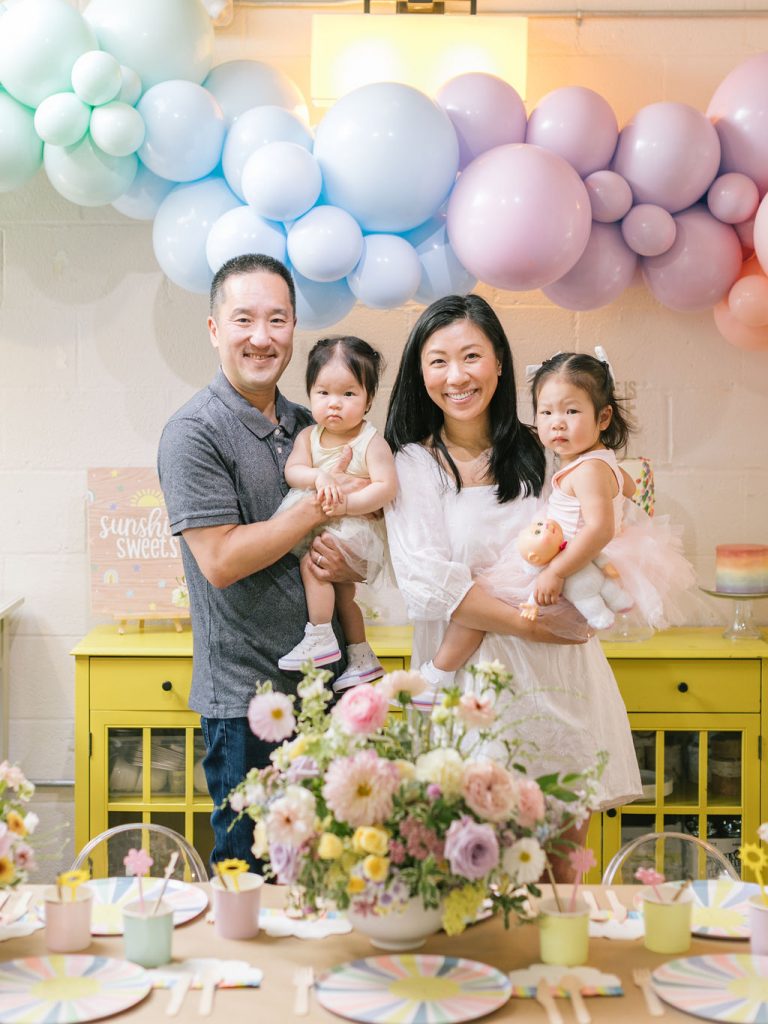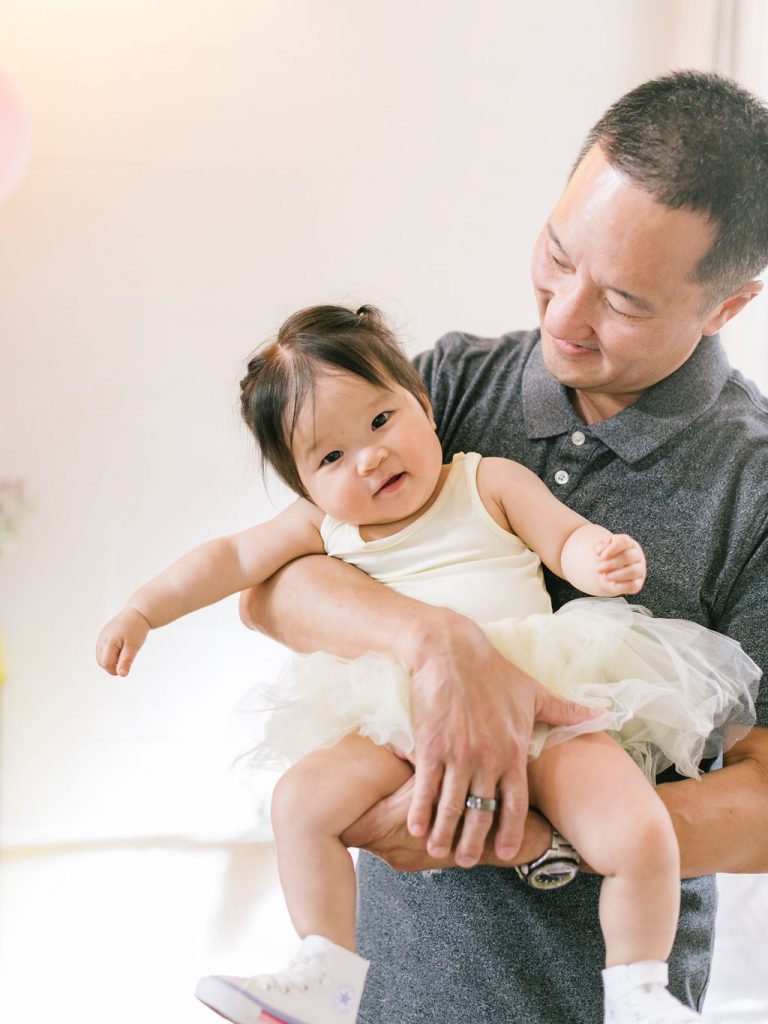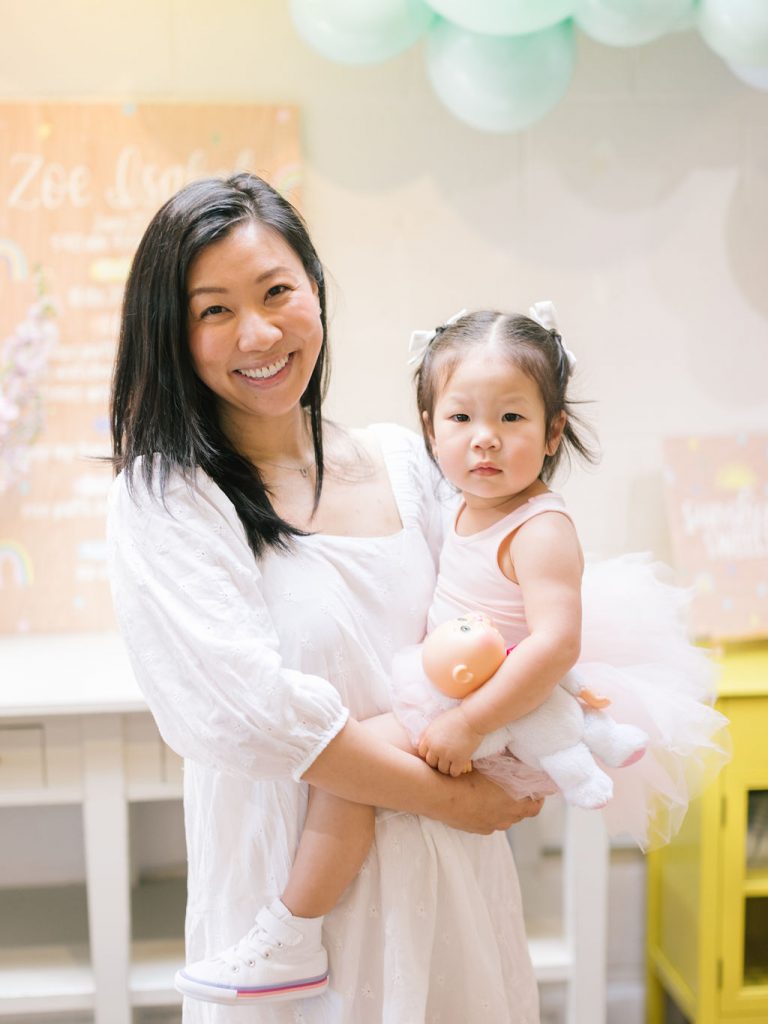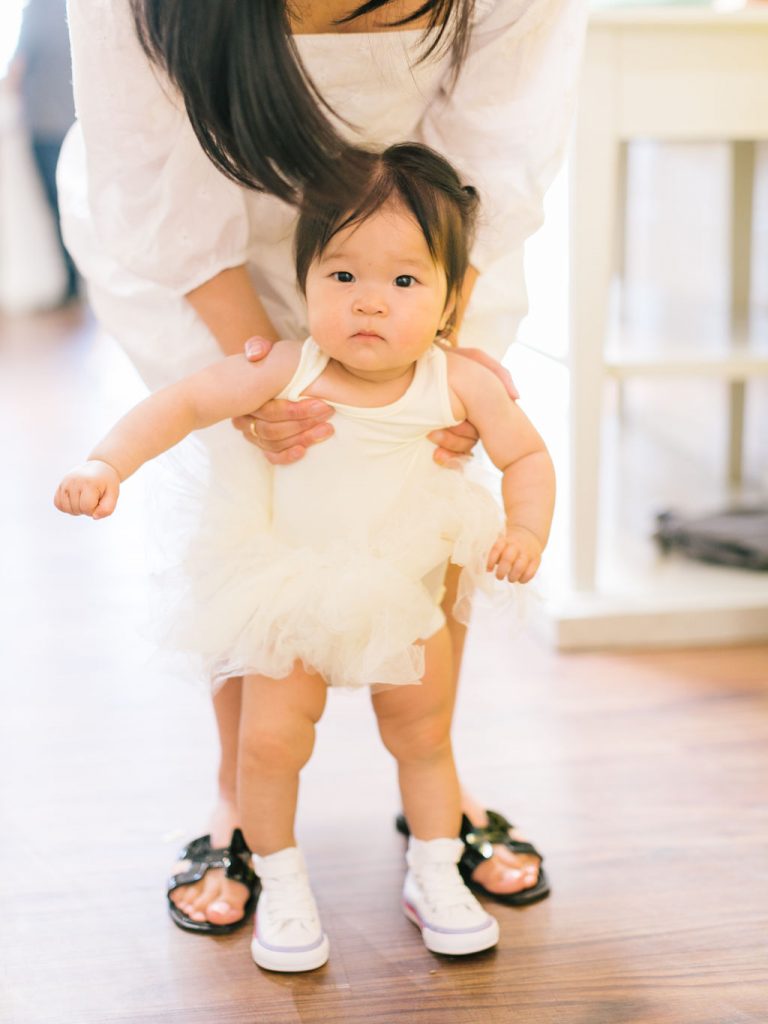 Zoe did the traditional Korean Dol and wore this adorable Hanbok by Petals Aimee. Her sweet headband is by No. 2 Willow Lane.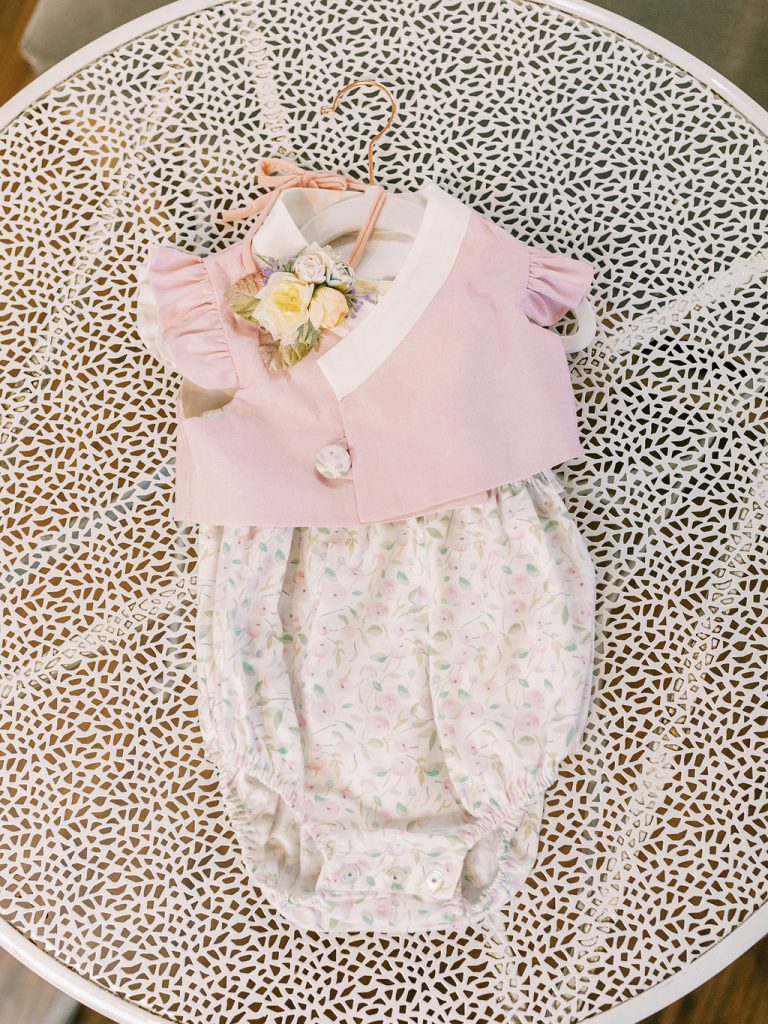 Looks like Zoe is going to be a scientist!! I like the sound of that!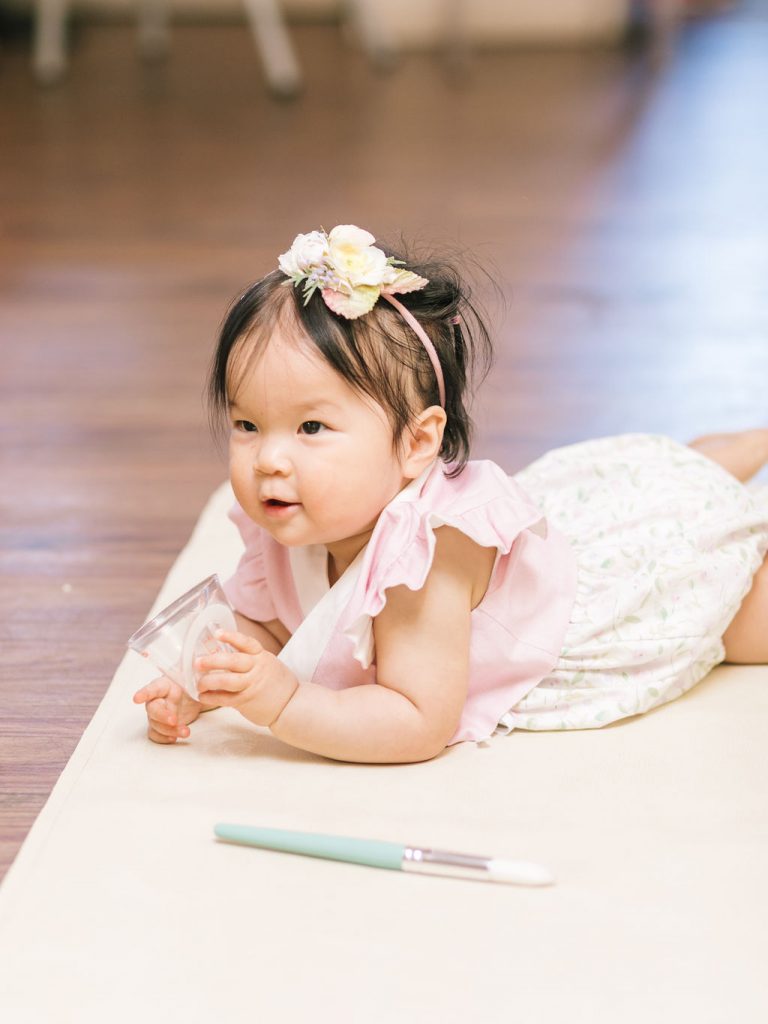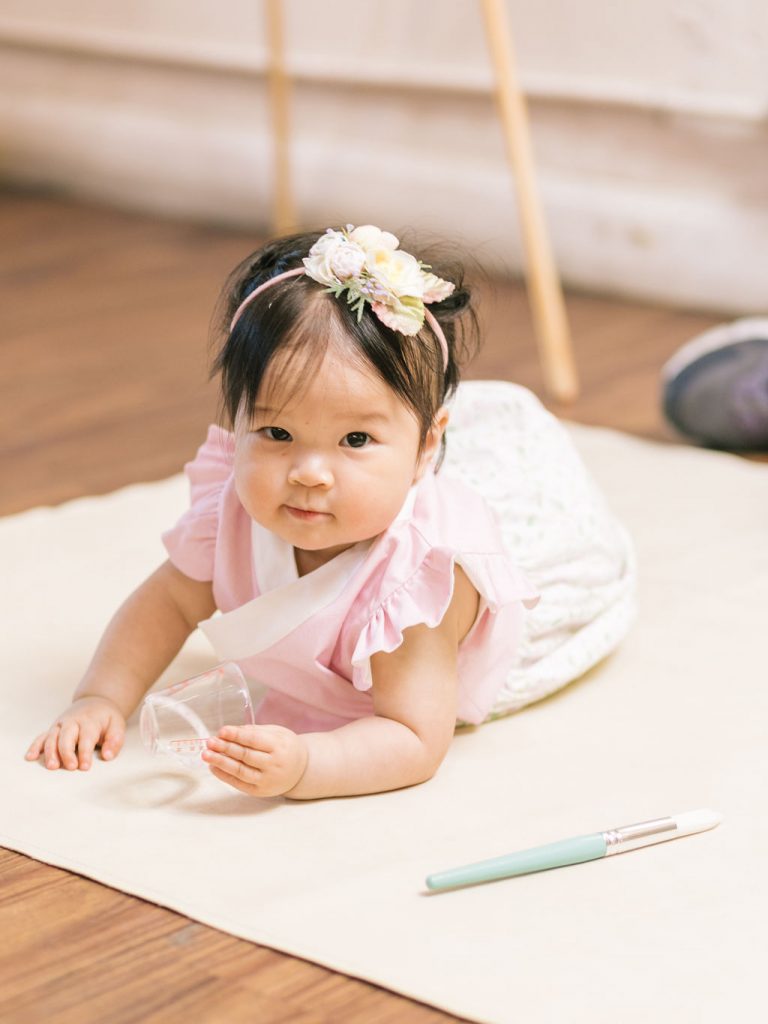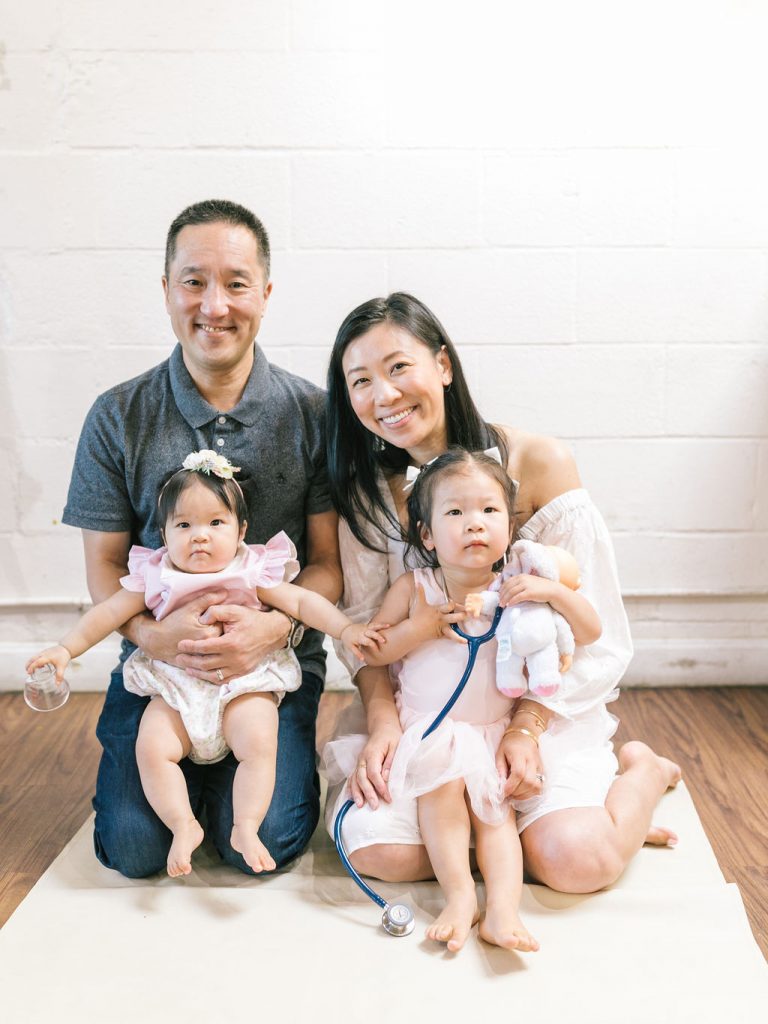 We love this amazing family and this sweet family! Hope you loved it too!
xx
Jacquelyn