Another week, another 1st birthday to celebrate, and this happens to be for another baby boy! Our client Nikki, owner of The Fullest, reached out to us for her son Truth's birthday and were were so excited to work with this stylish mama! She wanted a celebration in the park overlooking the beach for family and friends in honor of her first born.
Like our party last week, she had her eye on Meri Meri's Lets Explore collection. It was actually pretty funny because both Hannah from our party last week and Nikki reached out to us around the same time. So I had the task of using the same tabletop collection but making it different. I think we achieved that and I'm excited to share a different take on that adorable collection. Because lets be honest, there isn't as much out there for boys, so it's good to have more options for such an adorable theme!
Photos by Ed Pulella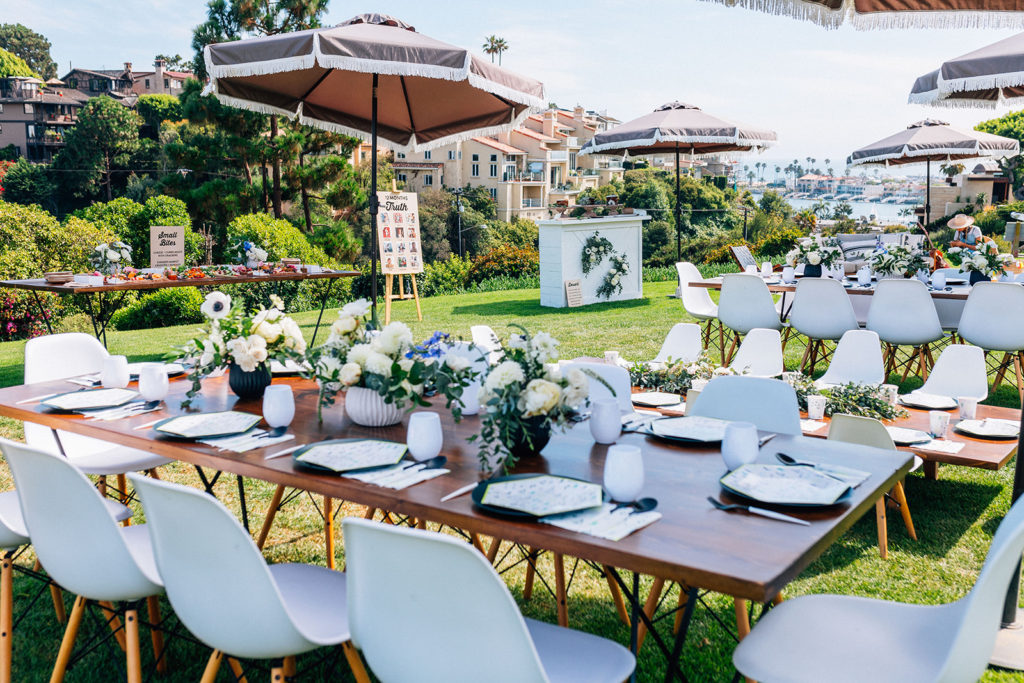 First, can we talk about this view?! It never gets old… The party was held at a cute park in Corona Del Mar. That little spot holds a special place for Beijos as it's where Leah and I met working together years ago… So many years, it would age me too much if I disclosed it ;)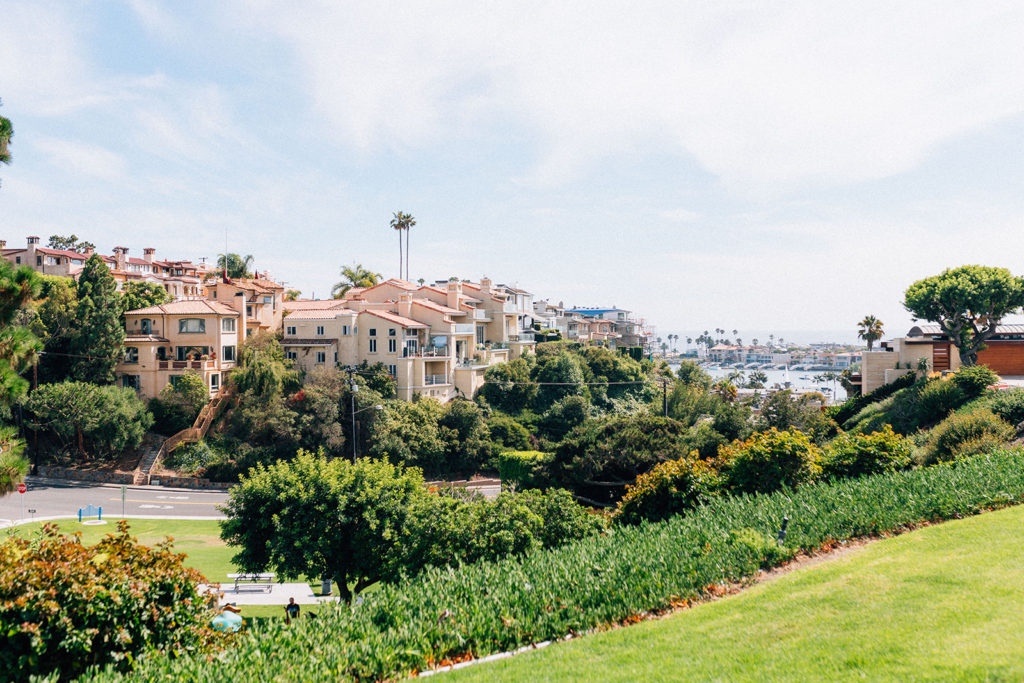 Guests were greeted with a welcome sign by River & Bridge. She handled all the details at this party and did such an amazing job! I love how it all turned out!
We got rentals from our friends at Witty. Nikki wanted a more modern vibe, and when our clients say modern, we know just who to turn to! Their collection is one of our favorites to play with and I love how they offer items for adults and kids! Plus, how cute are their new fringe umbrellas?!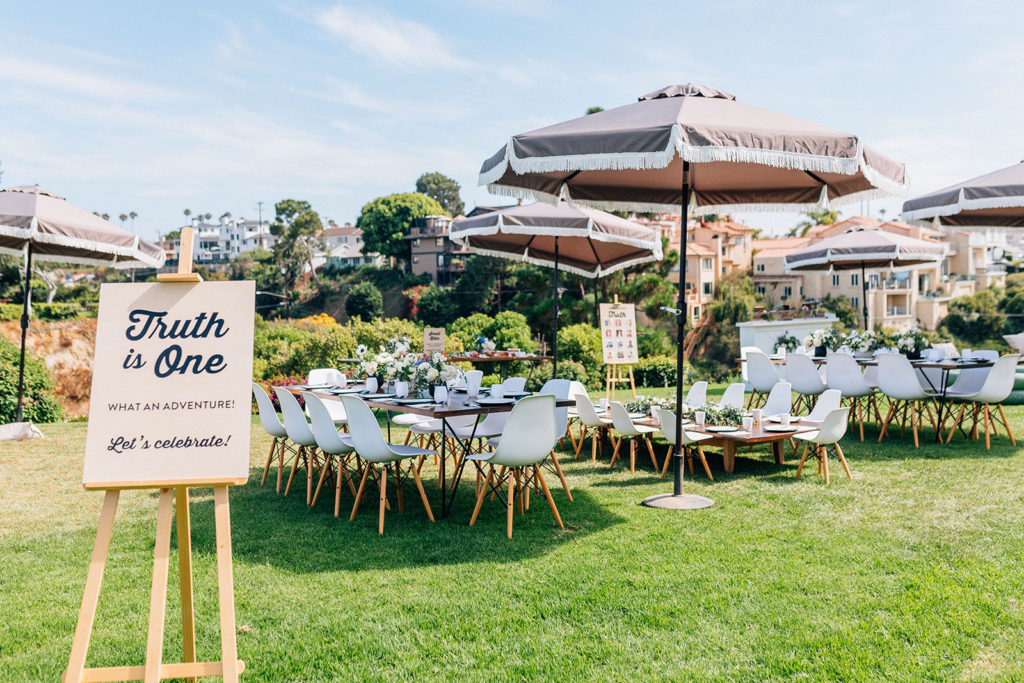 There's that cute Lets Explore collection! For this party I added some L'entramise with black plates underneath and the modern white and black flatware. Another way we made it different and special was with flowers and greenery from Cargo Creative. She did such a beautiful job making it a little bit masculine and a whole lot of amazing!! Love the modern black and white vessels she used to…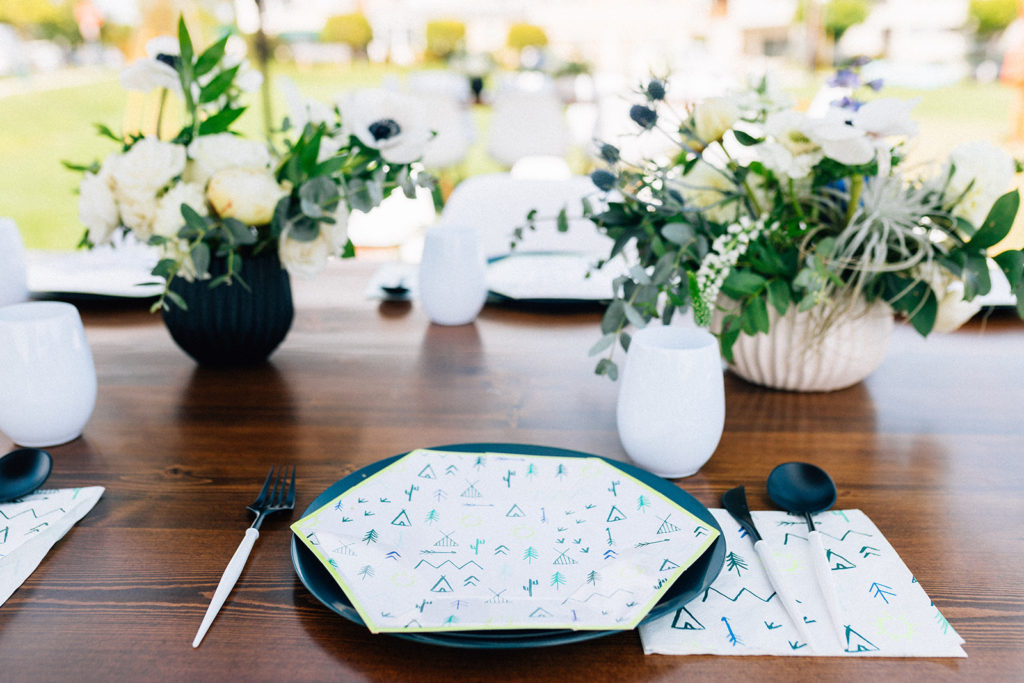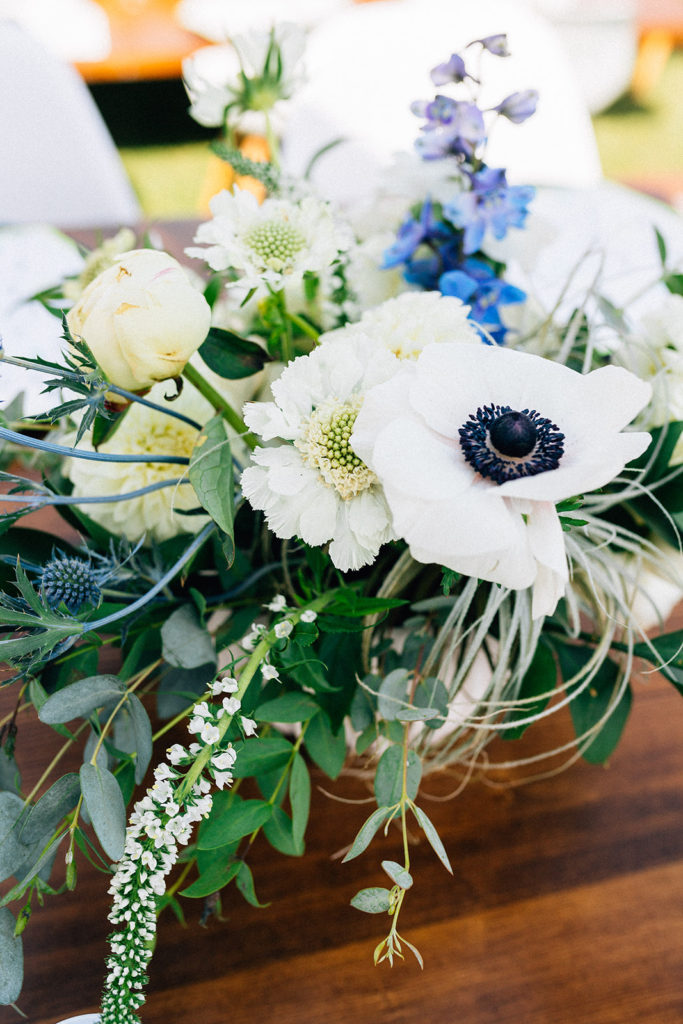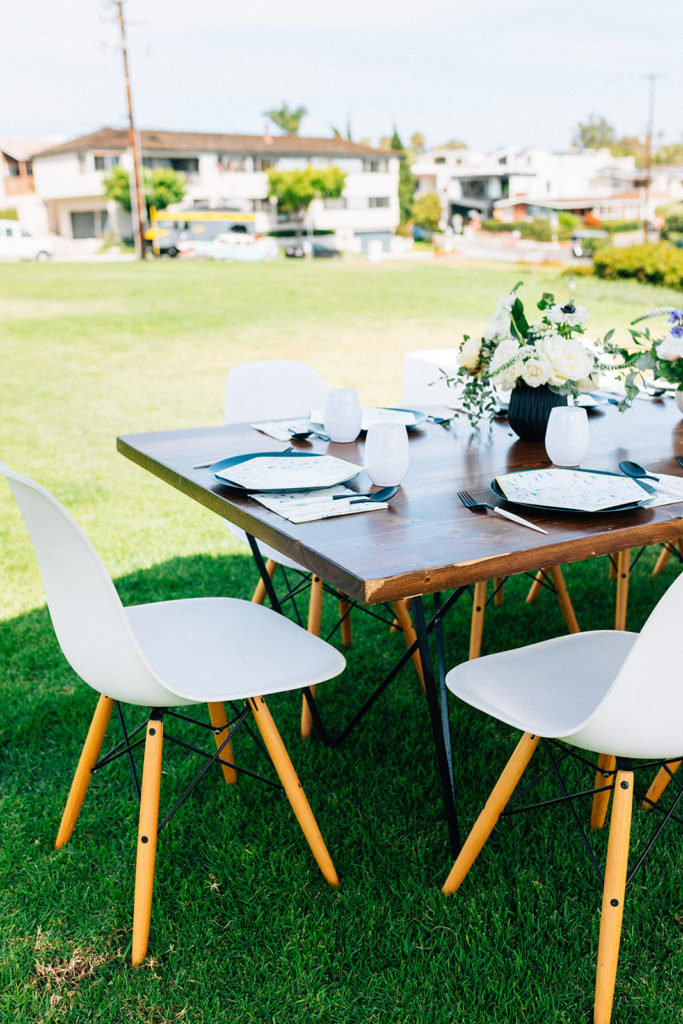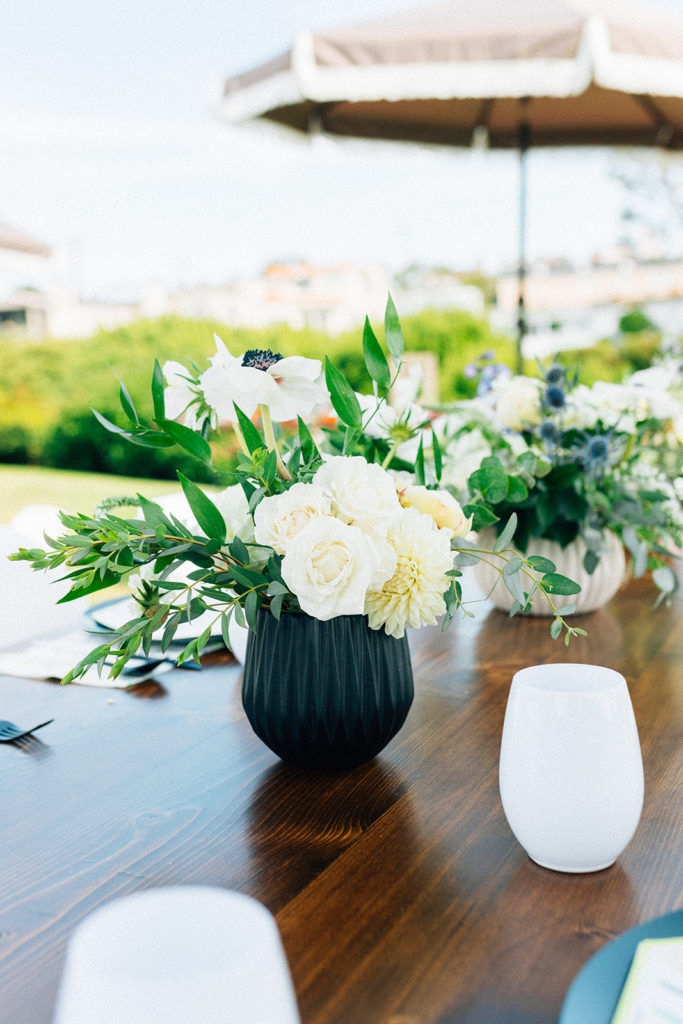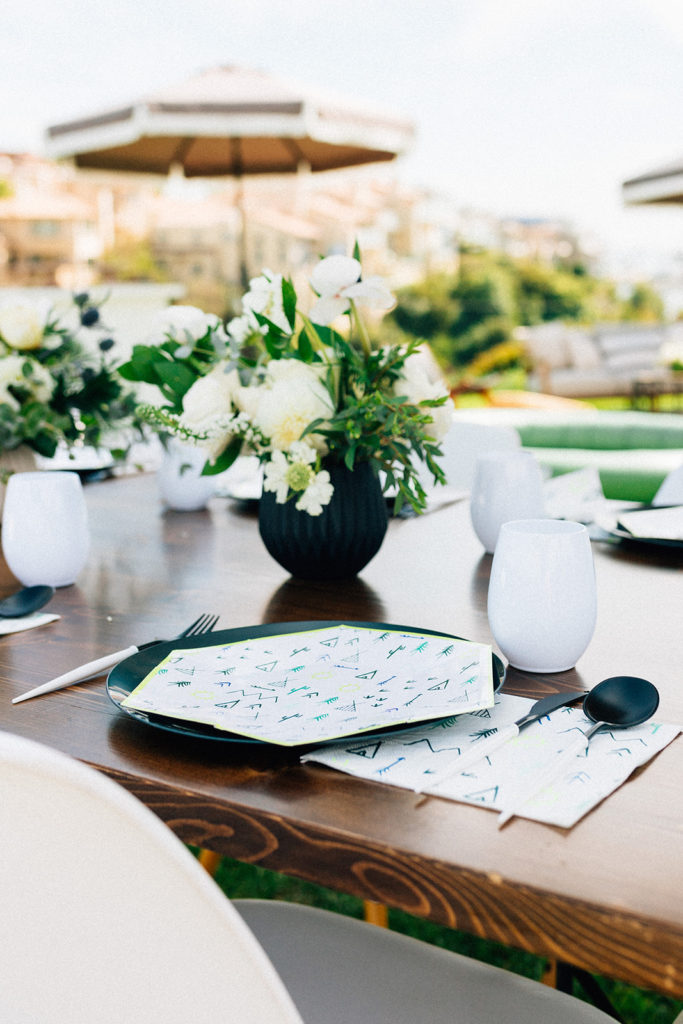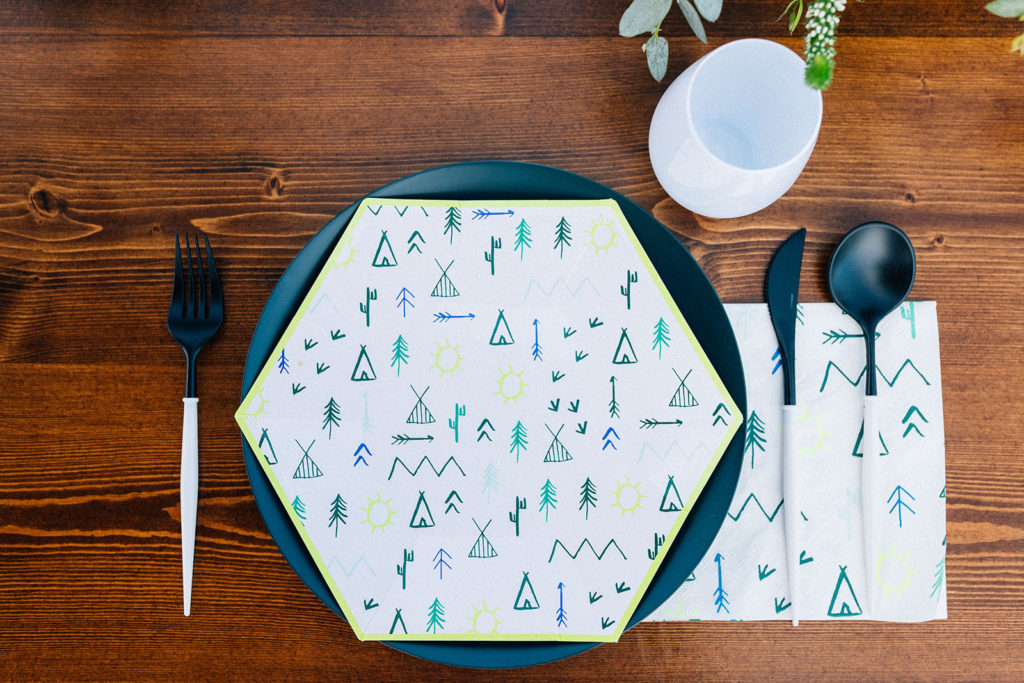 Love the look of all it together!! Seeing a party turn out like this at it's completion gives me the biggest smile!!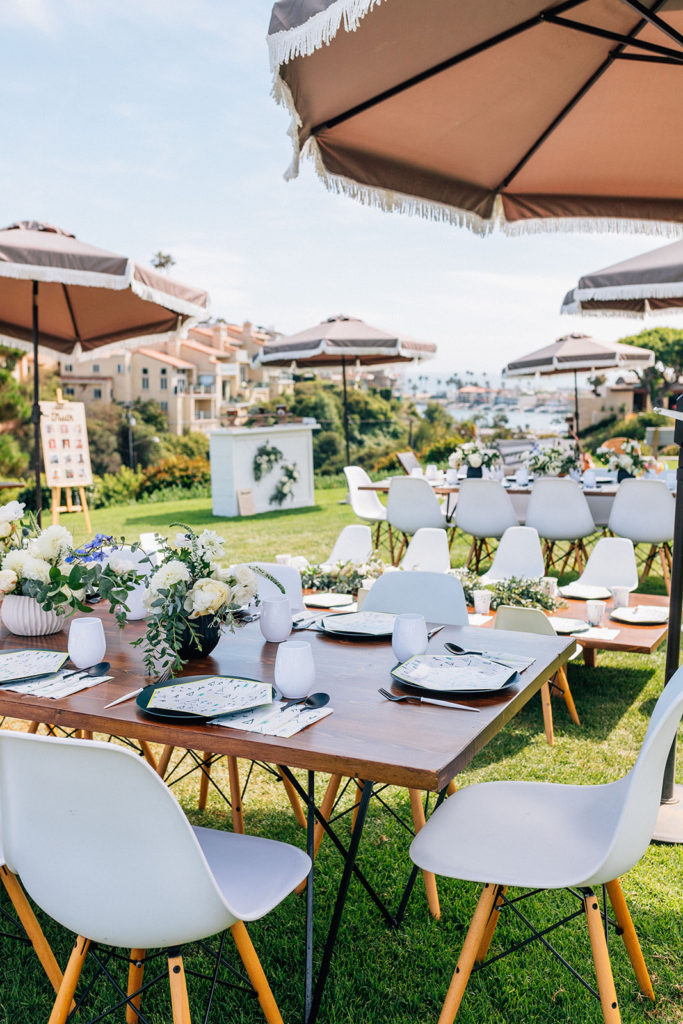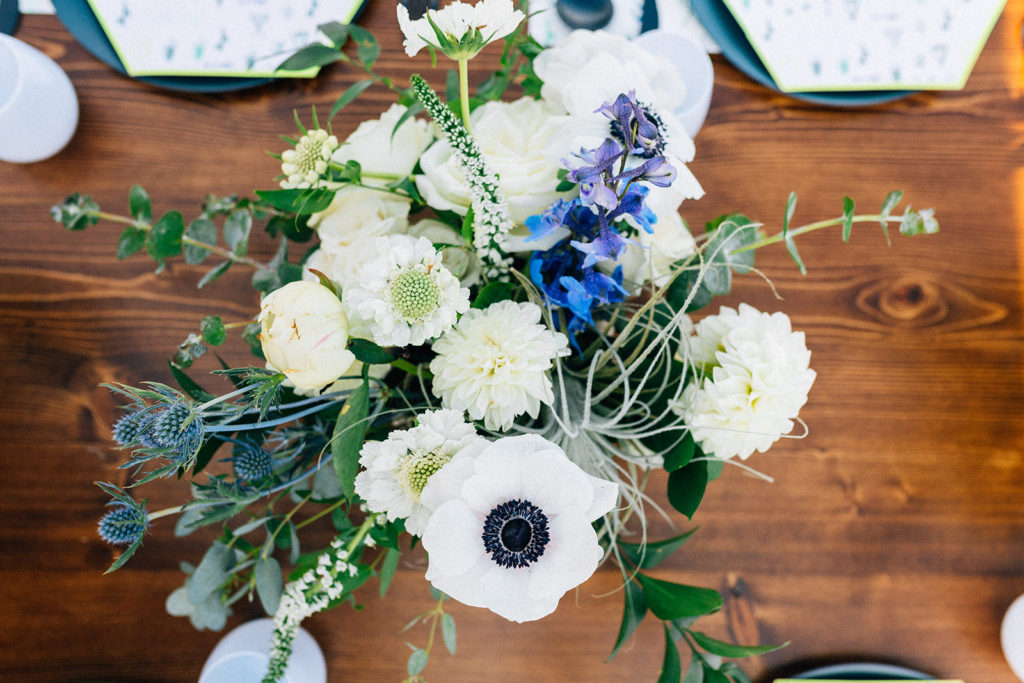 We had to have a littles table to match the adults! Anything mini is just cuter, right?! Thanks Witty for having our back and always making the little ones feel special too!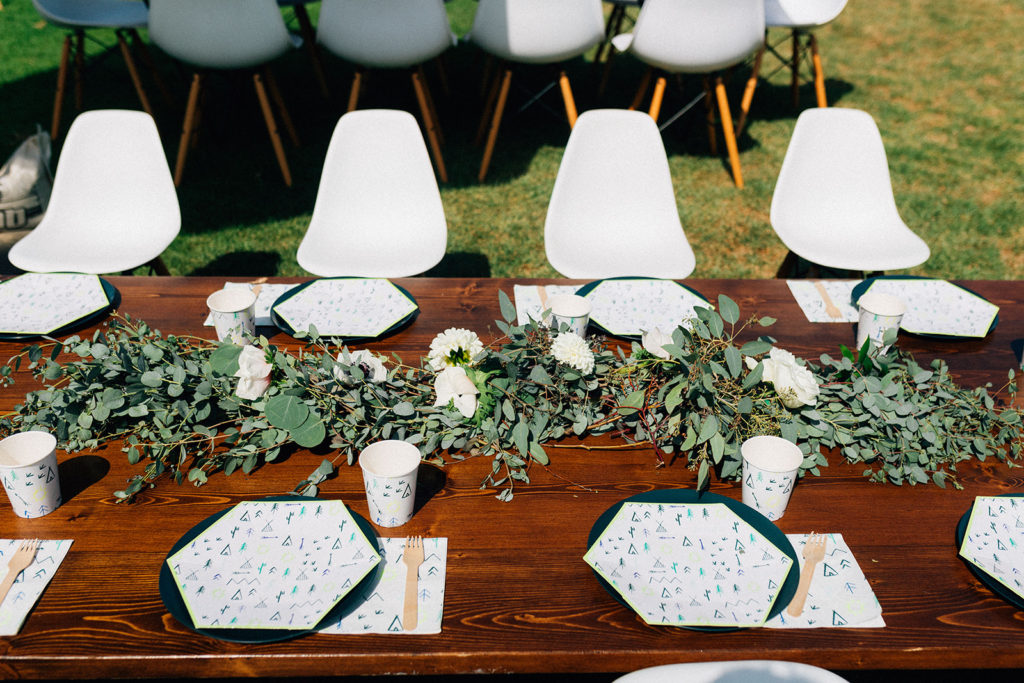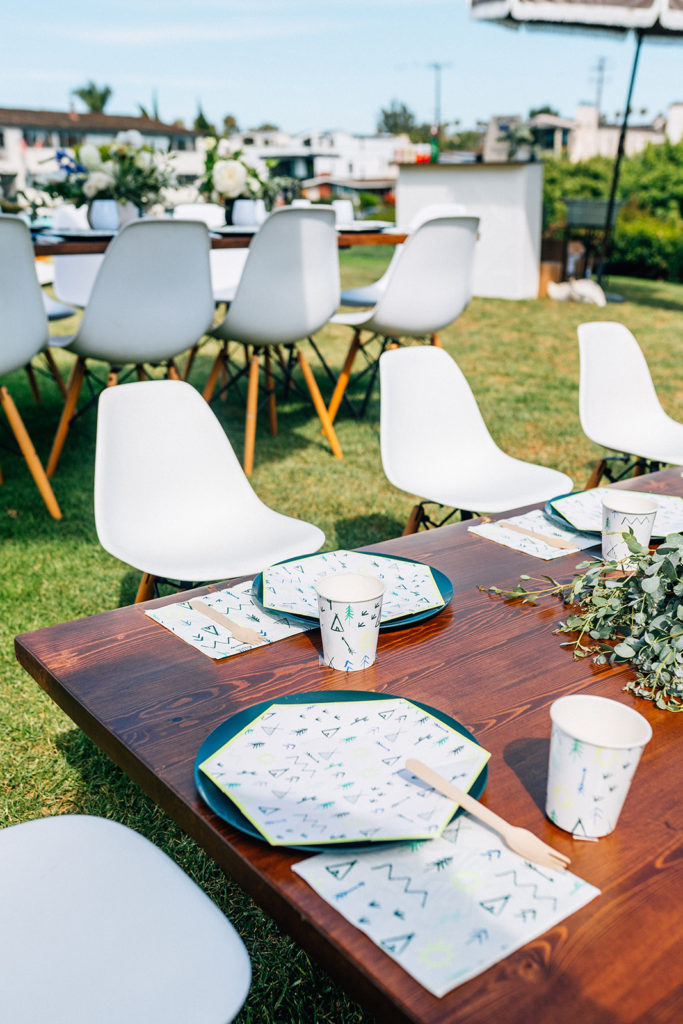 Oh, and did I mention the lounge?! Again, Witty just gets us with their gorgeous pieces that just go with our style of events! A lounge at a first birthday is key, we say this a lot… It gives babies a place to crawl and play and parents a place to relax for that little moment they get to, haha!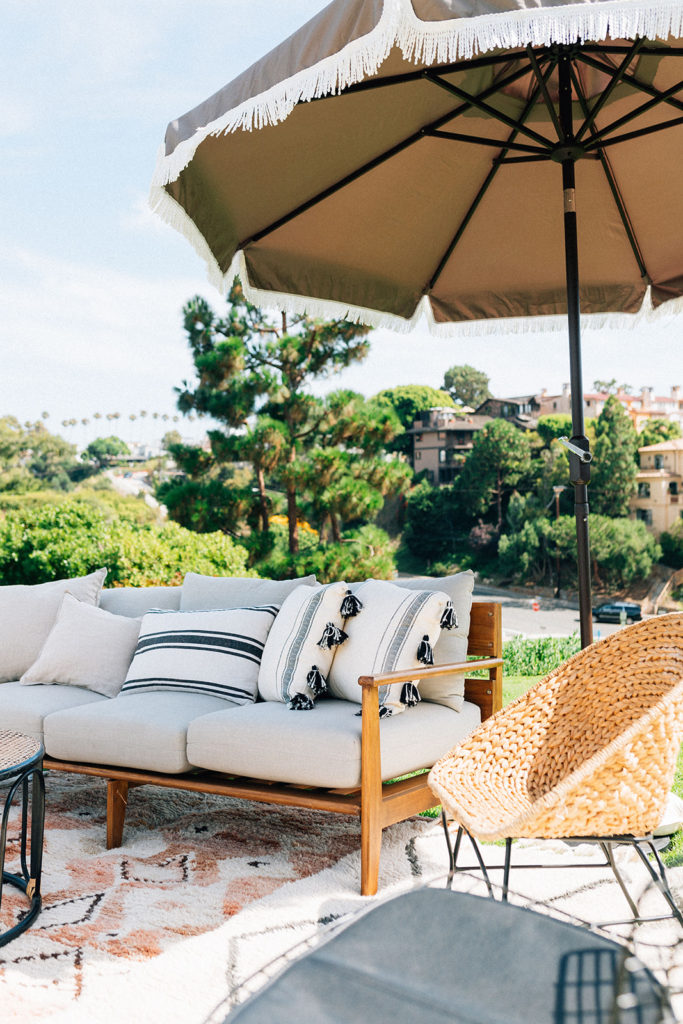 Such gorgeous blooms! Love that touch of blue Cargo Creative!!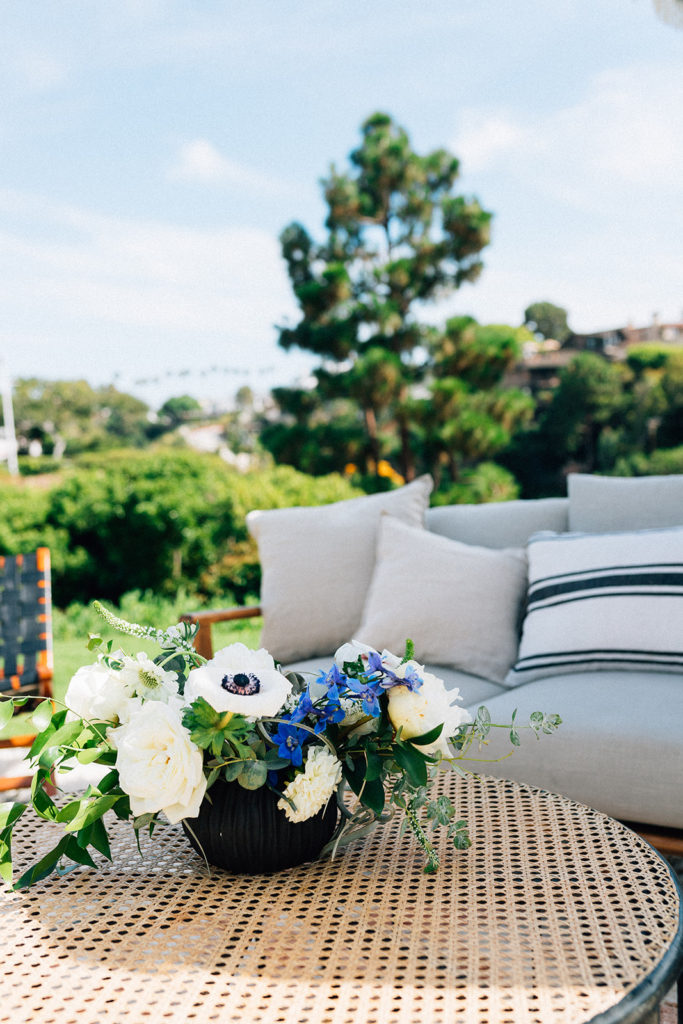 You know we had to have a 12 month sign showing off this little cuties monthly growth! It's one of my favorite details of any 1st birthday… Should we start doing these for adults?! Haha, would be pretty amazing actually!! River & Bridge did the best job, love the fonts she used on this one…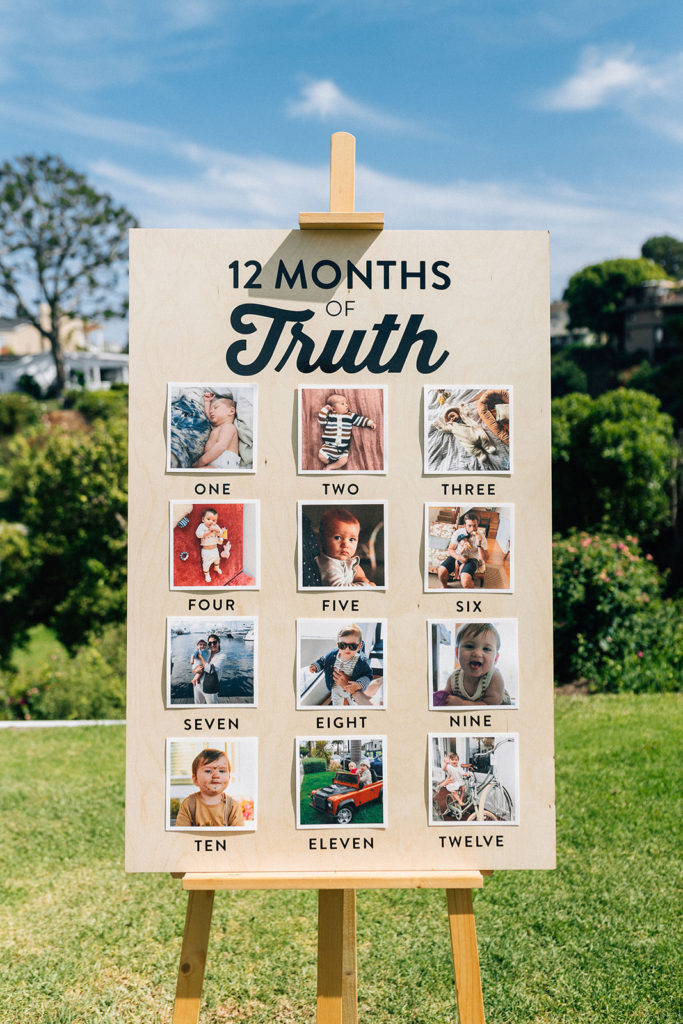 Nikki got the cutest set from Lovevery, known for their play mats you see below, they also offer play kits! This was their toddler play kit that comes with items designed with science-backed development opportunities. The kids loved tinkering the day away with these, such a great idea to have for a party and to keep after!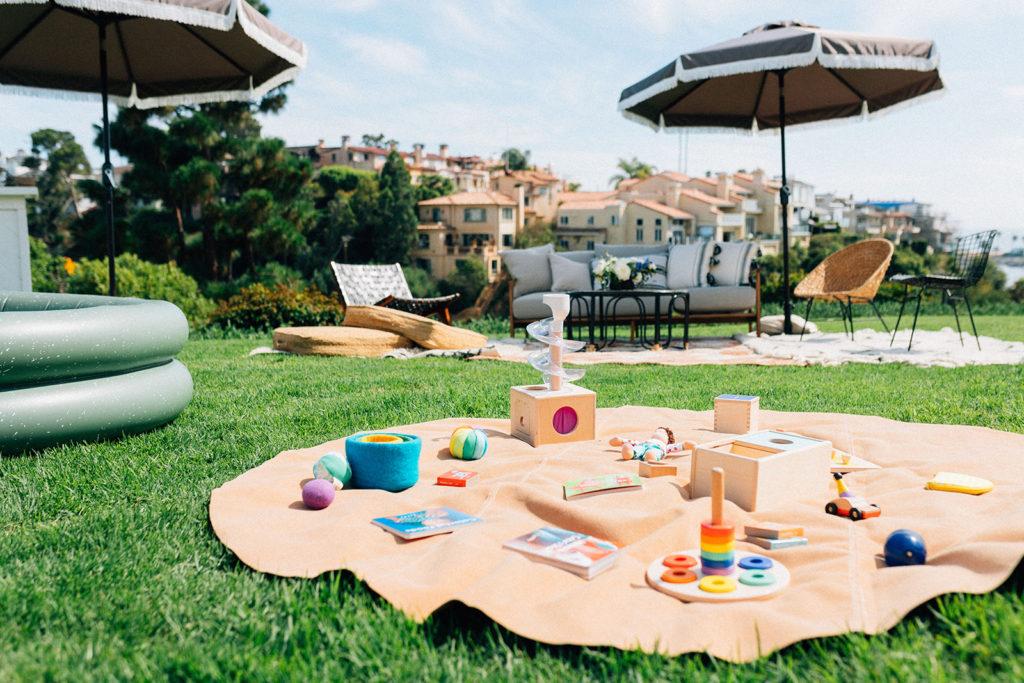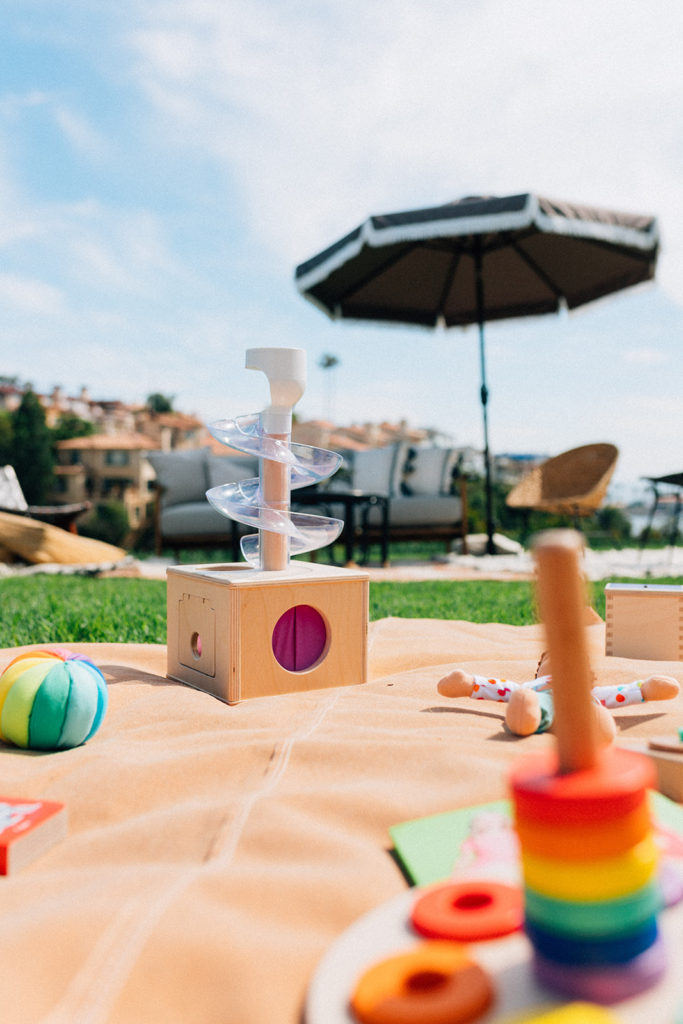 We also had this cute inflatable pool by Mylle.  The green was a great accent with our color scheme and went well with the custom black and white balls.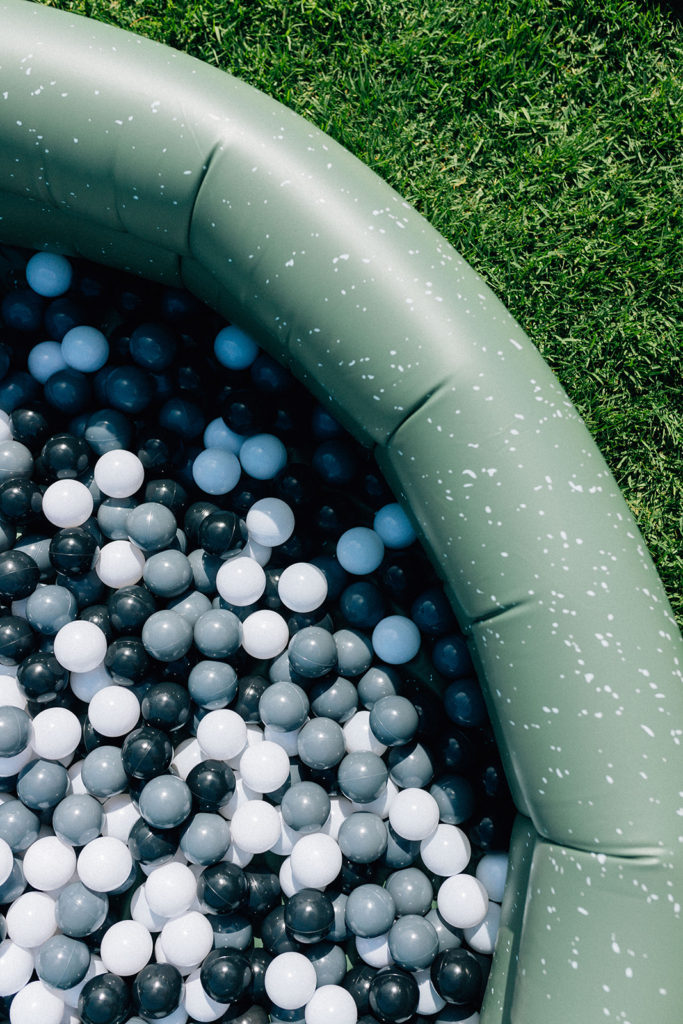 Hey there birthday boy!!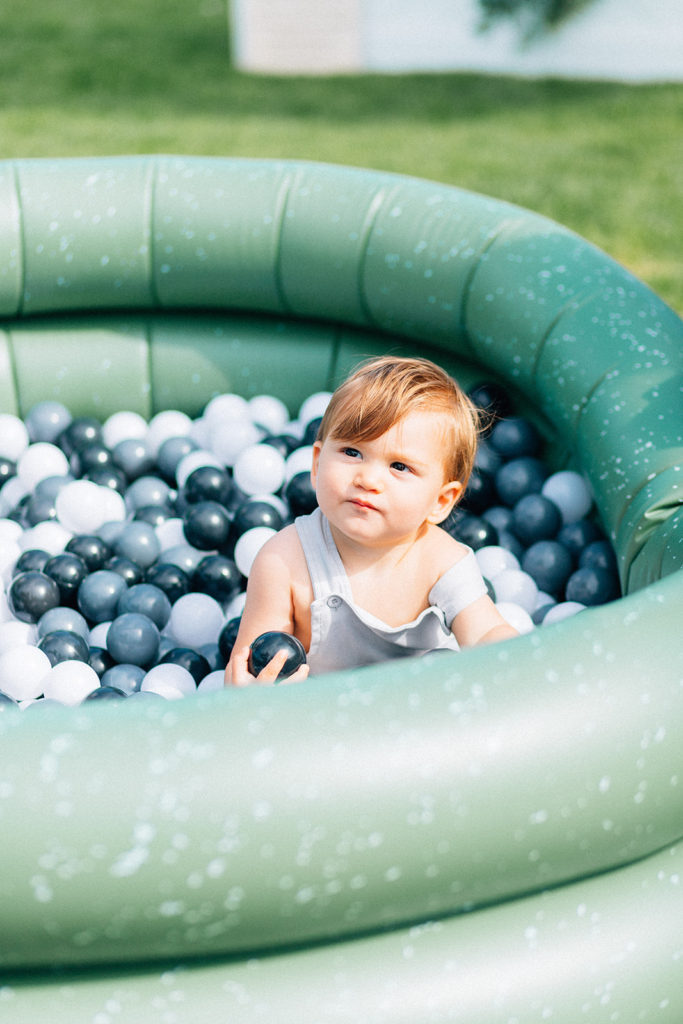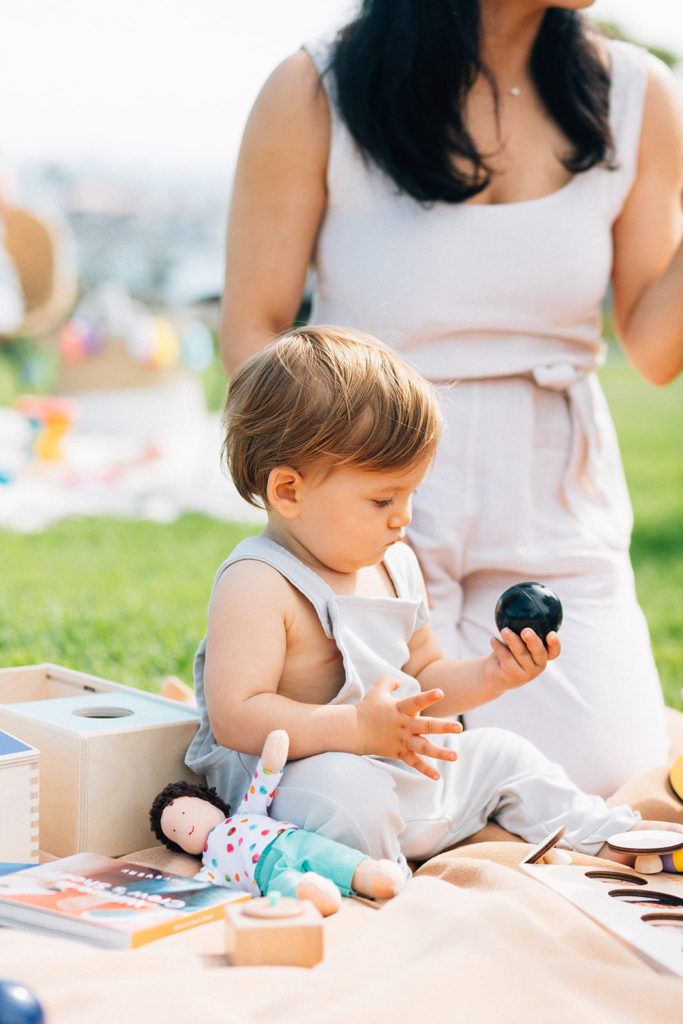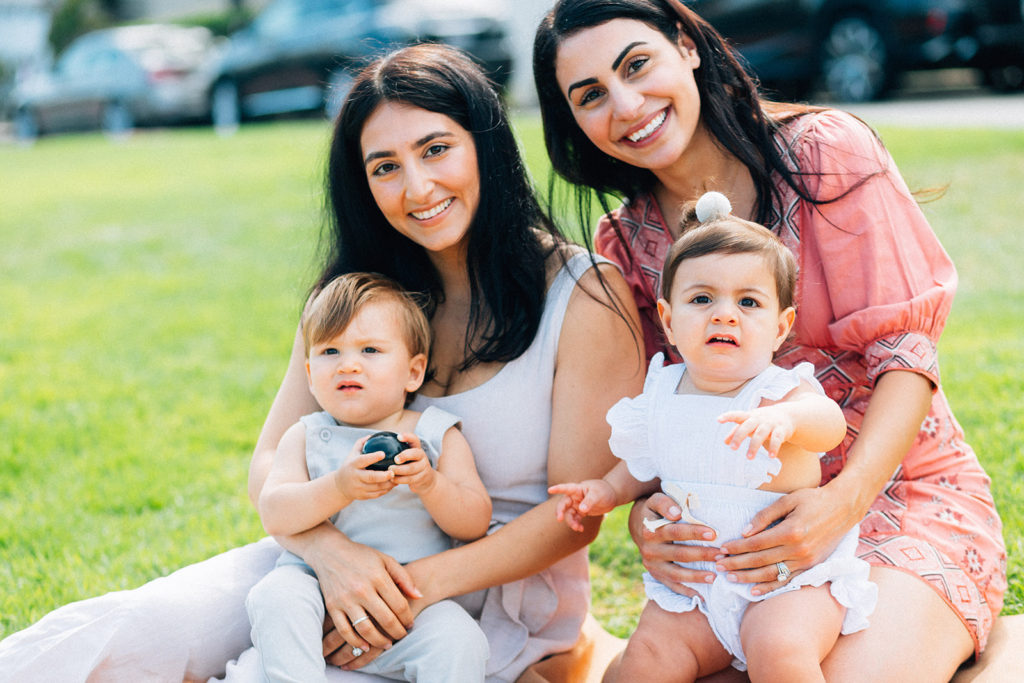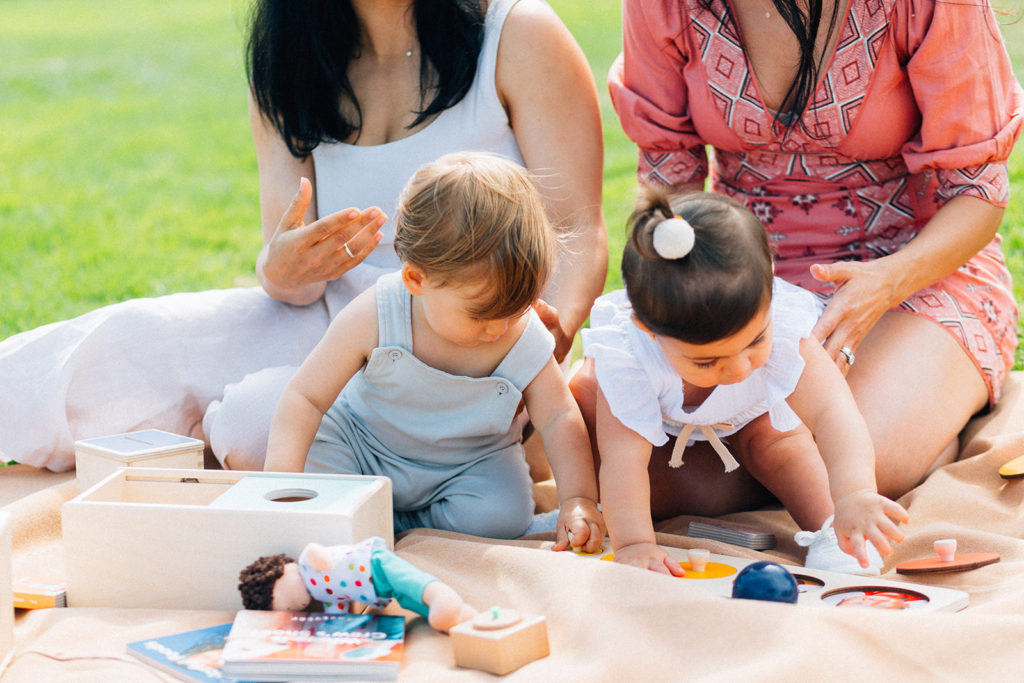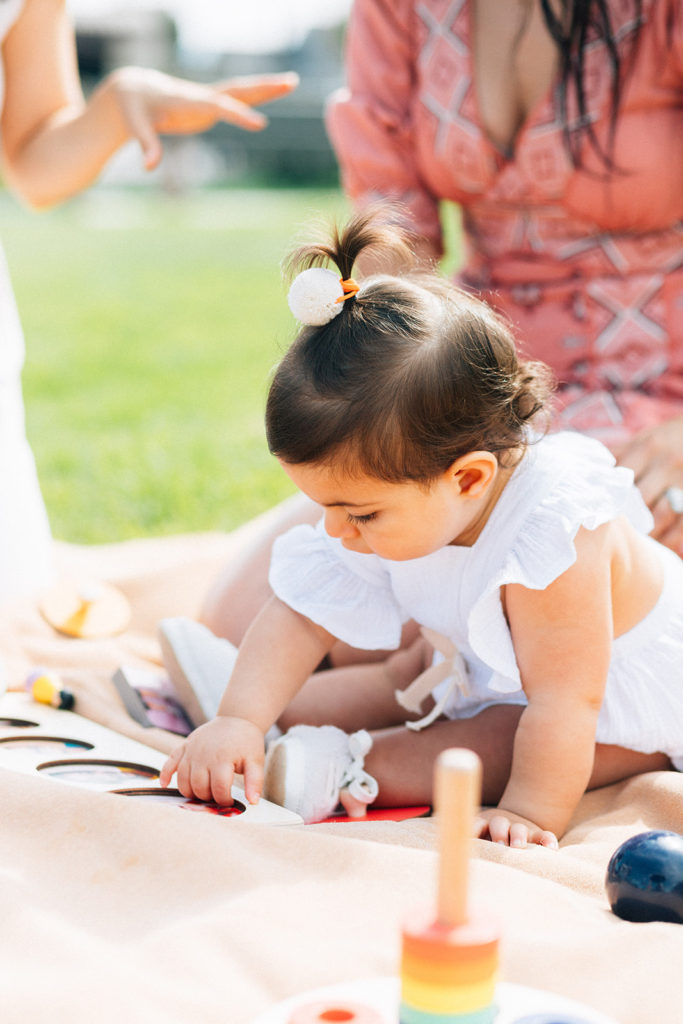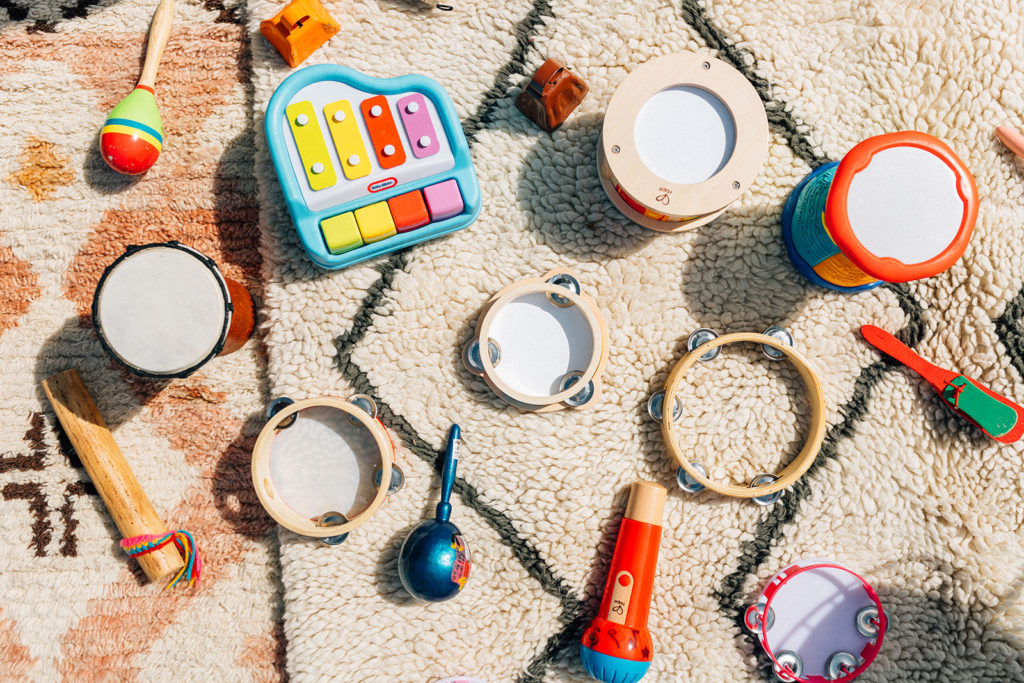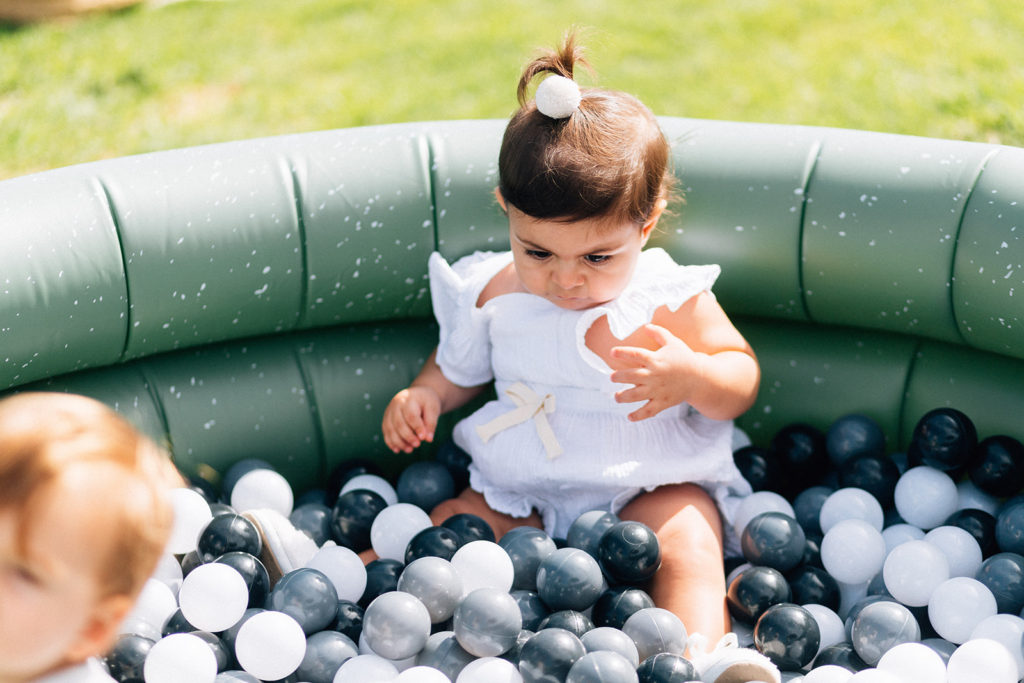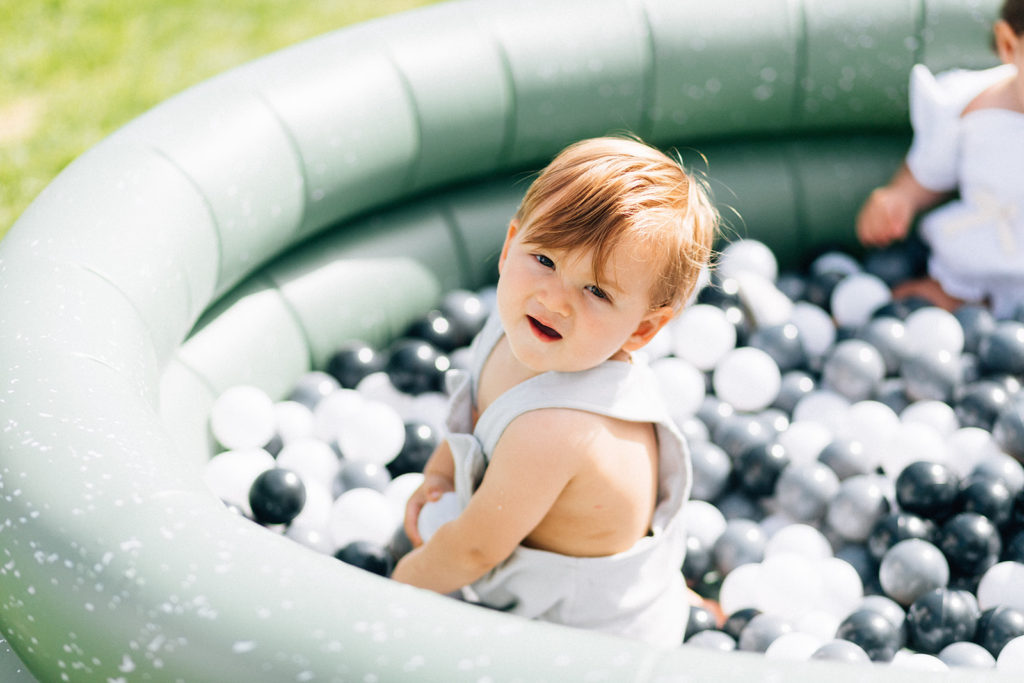 And my favorite little red heads!!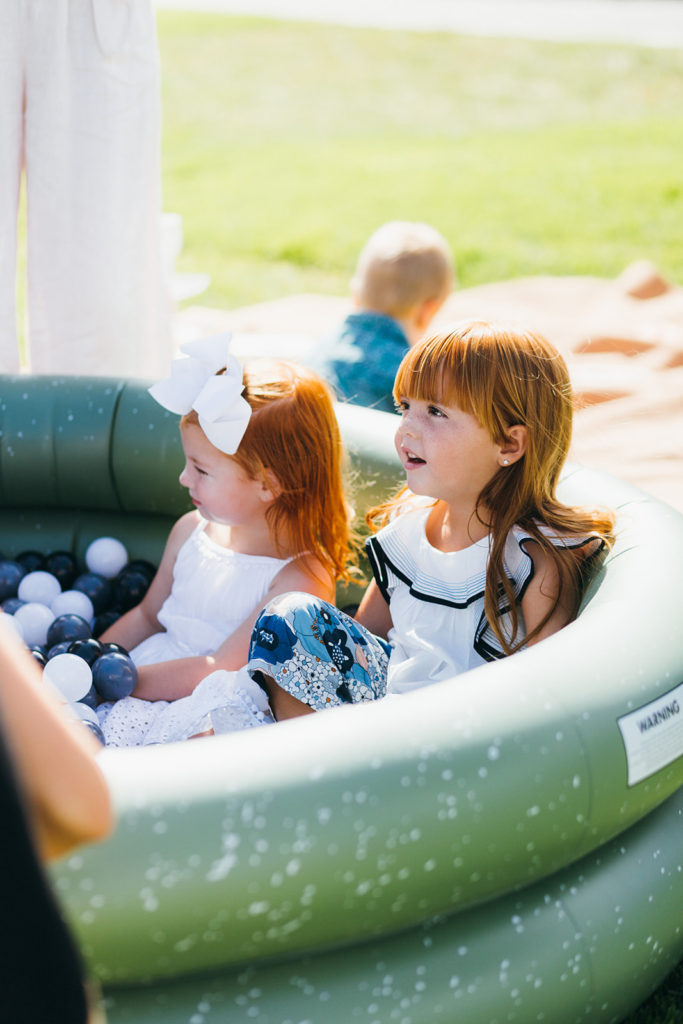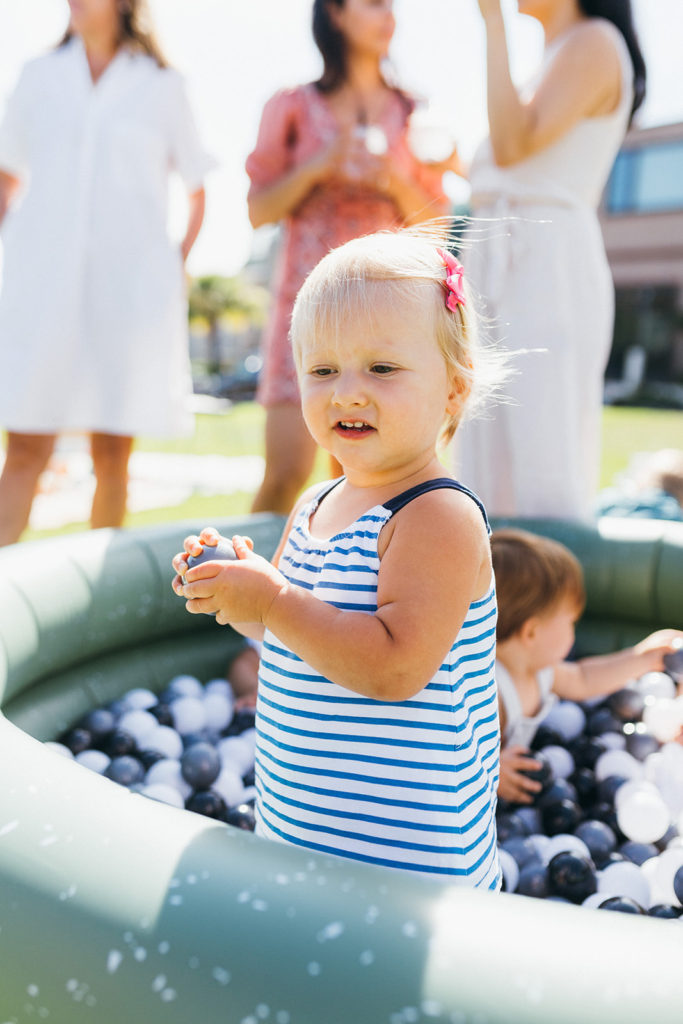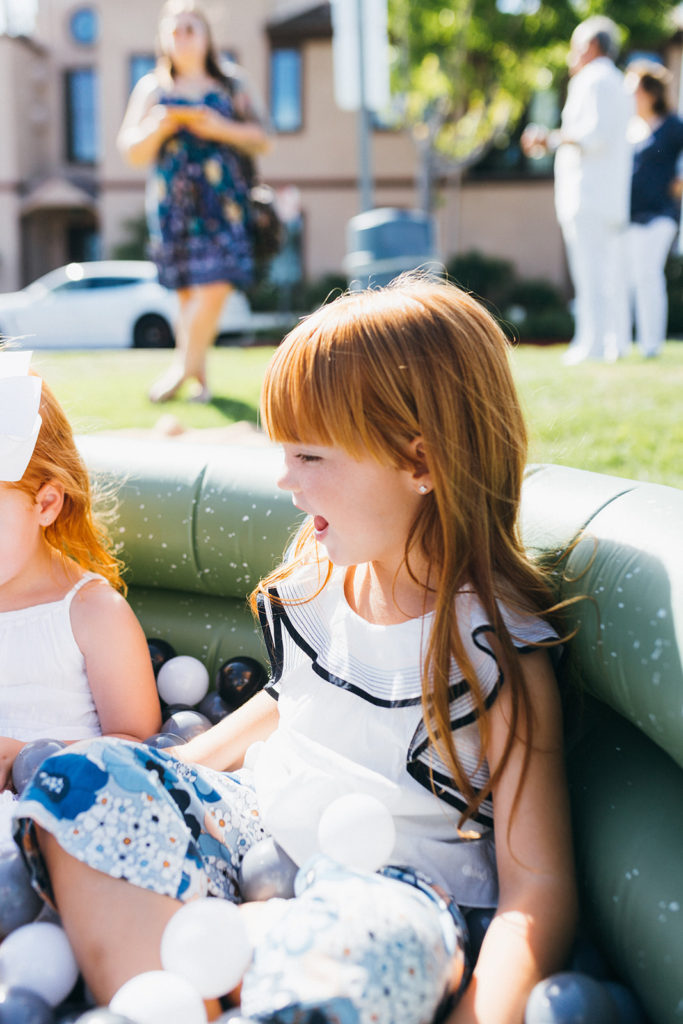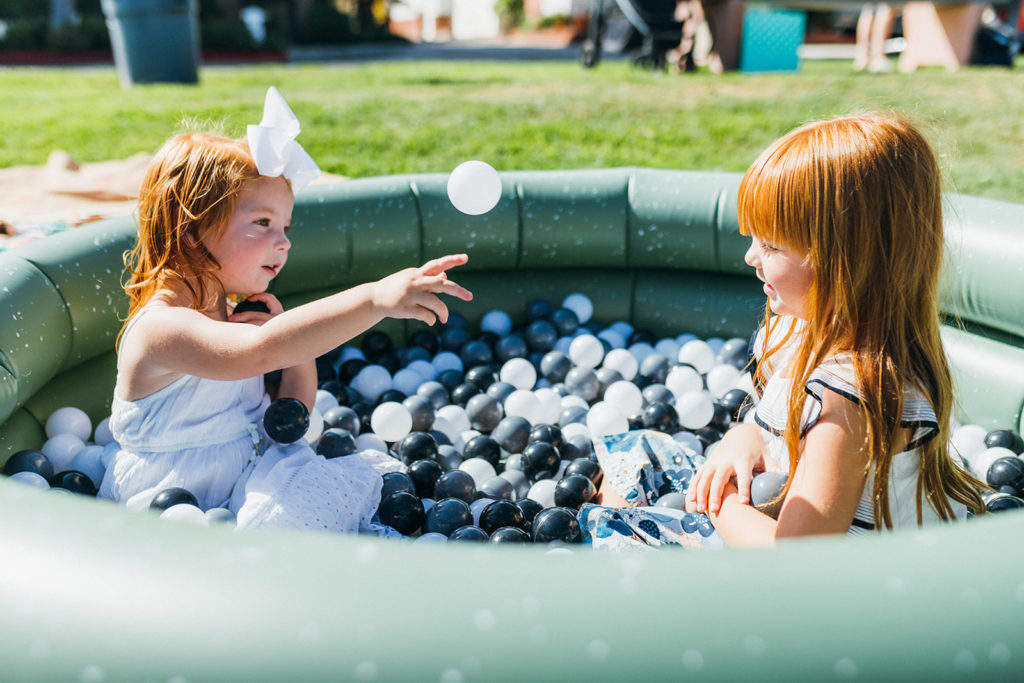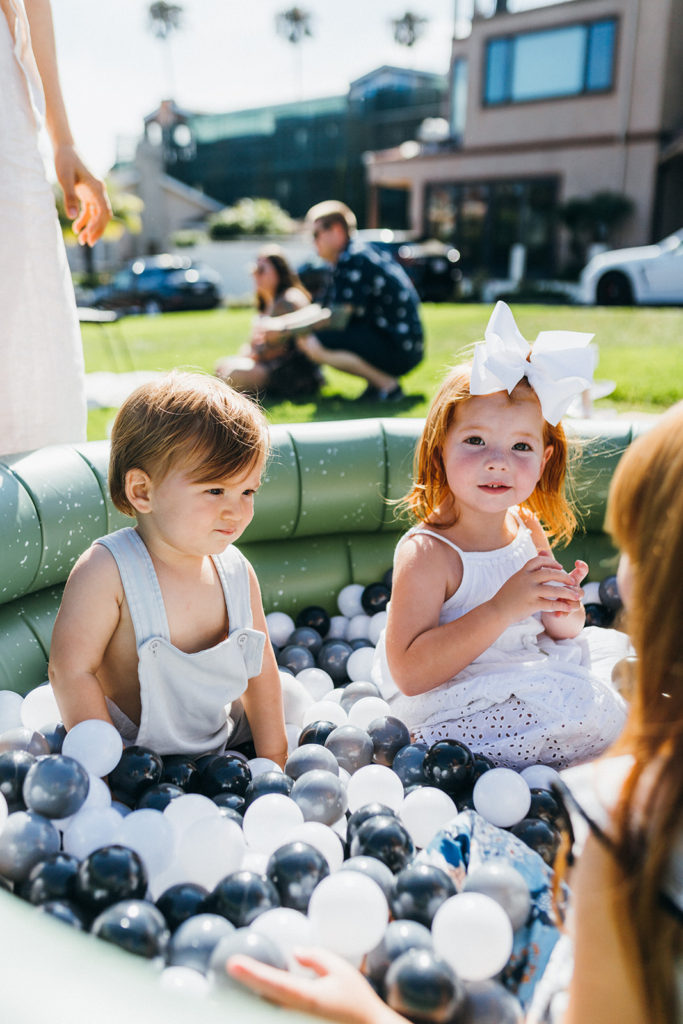 The talented Victoria Bailey came out to play!  We love this girl, her folky sound is so soothing and we love how great she is with the kids!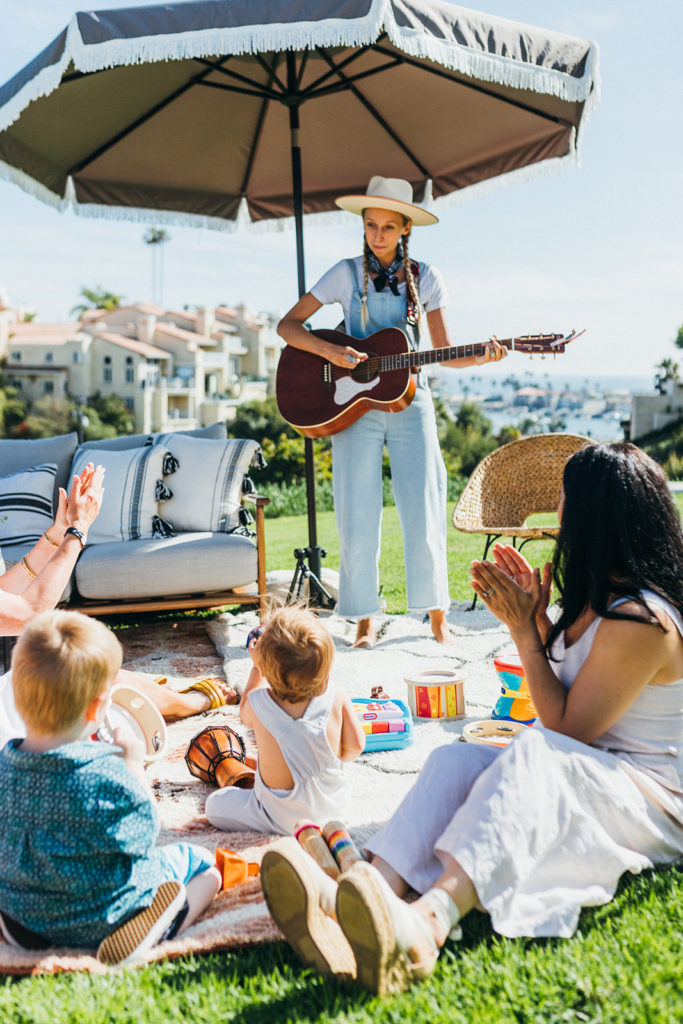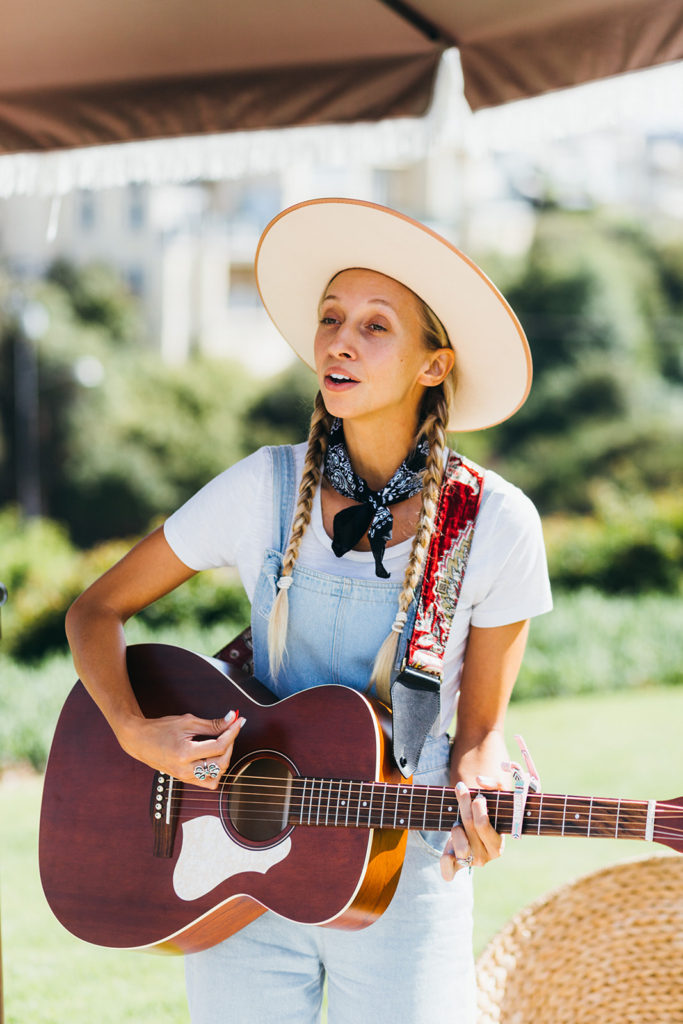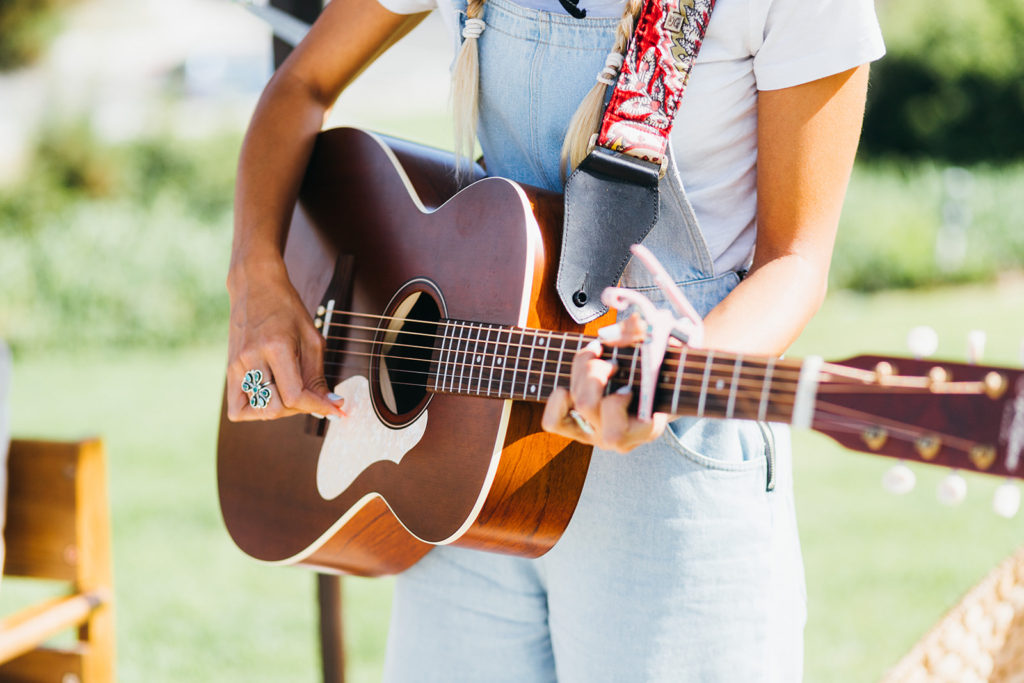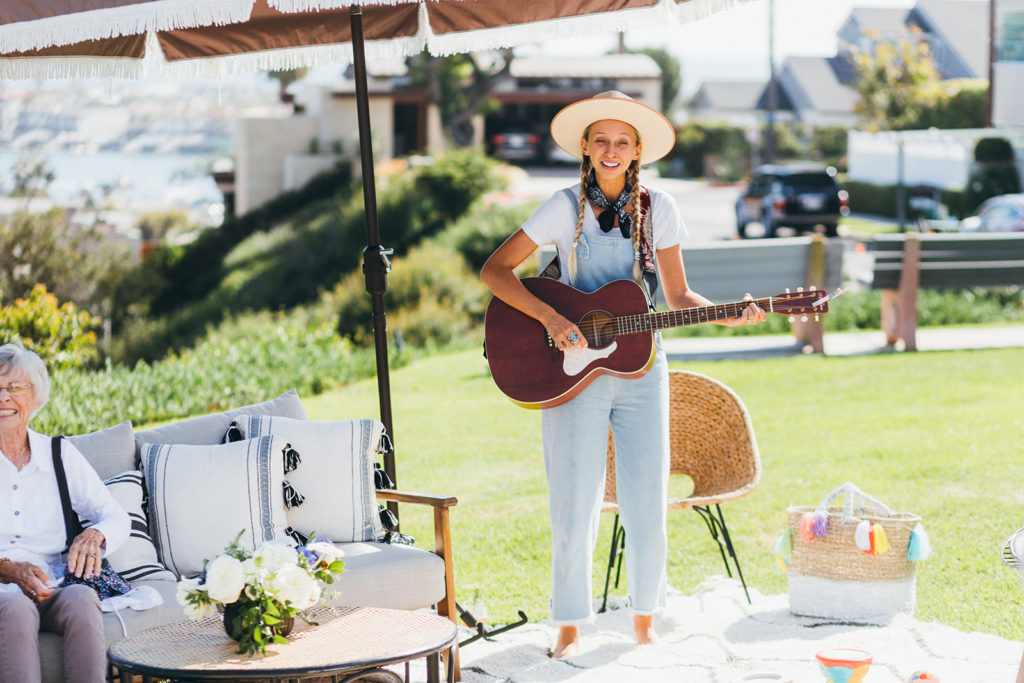 We had the tastiest and prettiest crudité and charcuterie boards from Lady & Larder.  They are truly like pieces of art!  Almost too pretty to touch, but I think everyone managed.  There's just something so amazing seeing these gorgeous boards of fresh fruit, veggies, cheese and meats!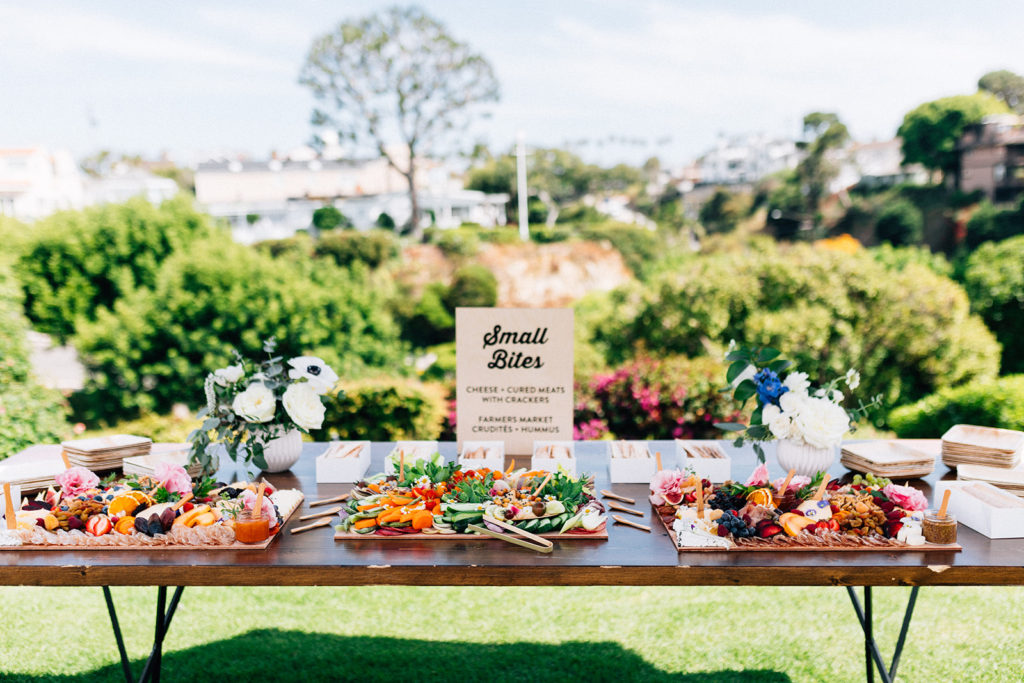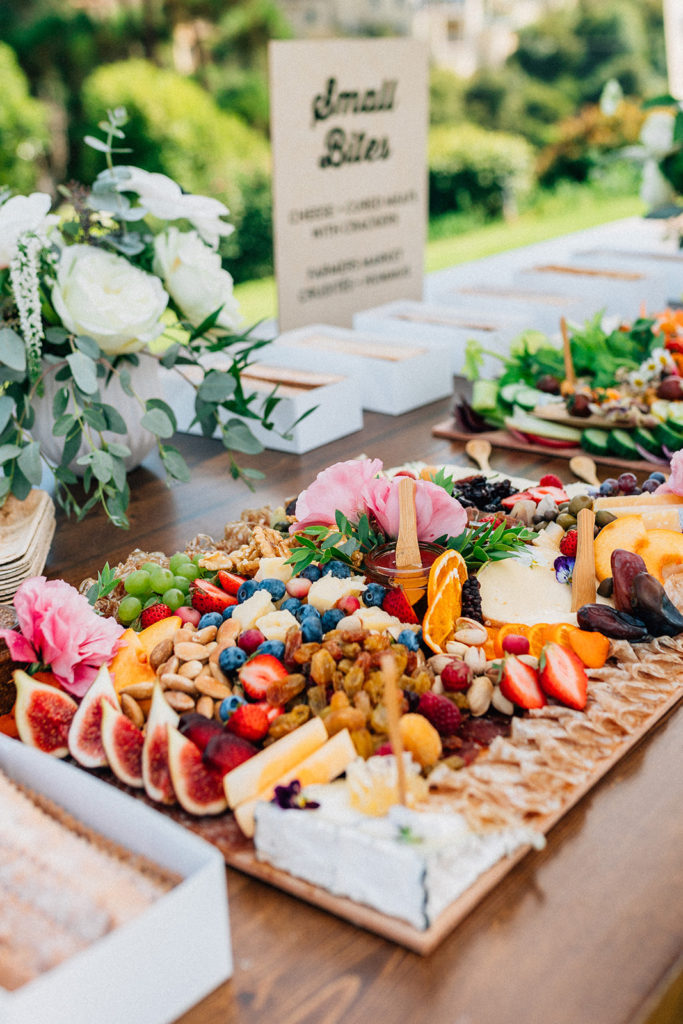 More cute signage from River & Bridge, and more photos because these Lady & Larder boards are just something else!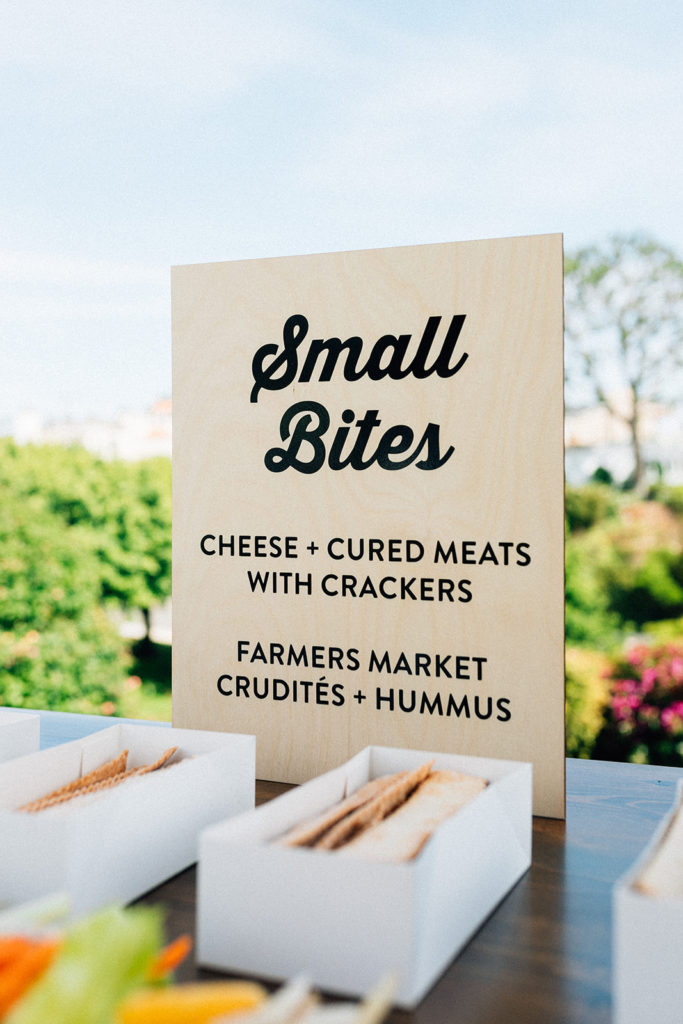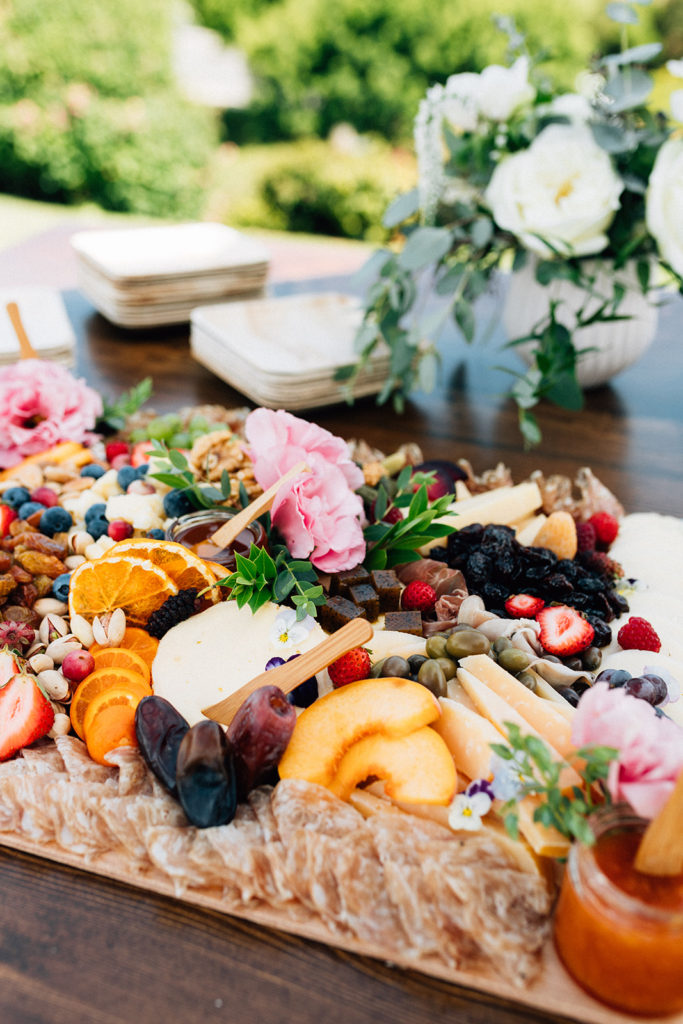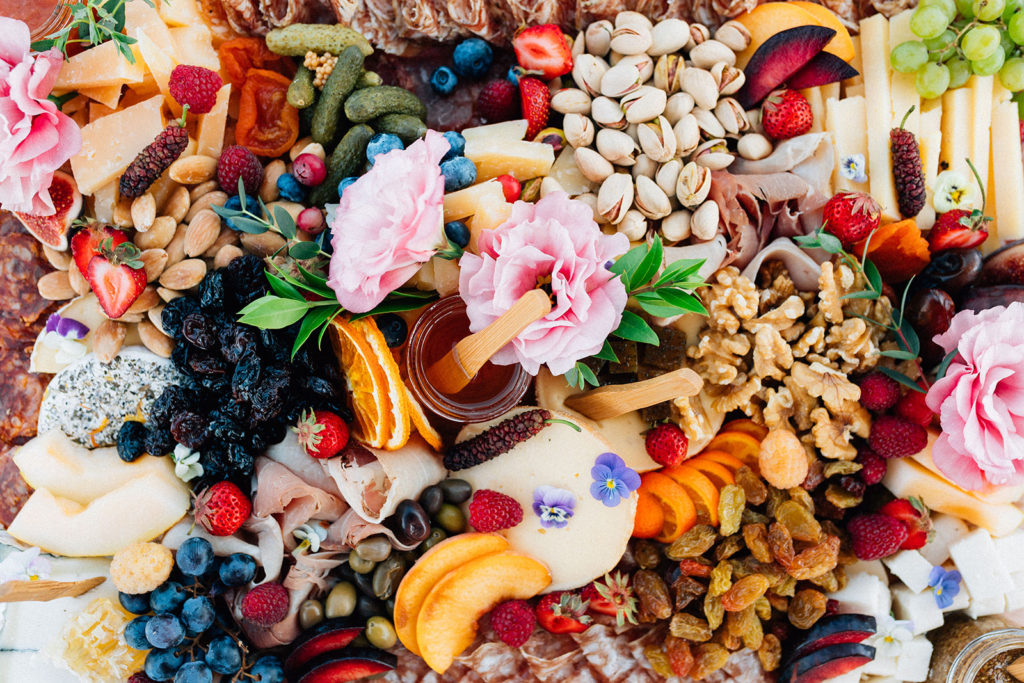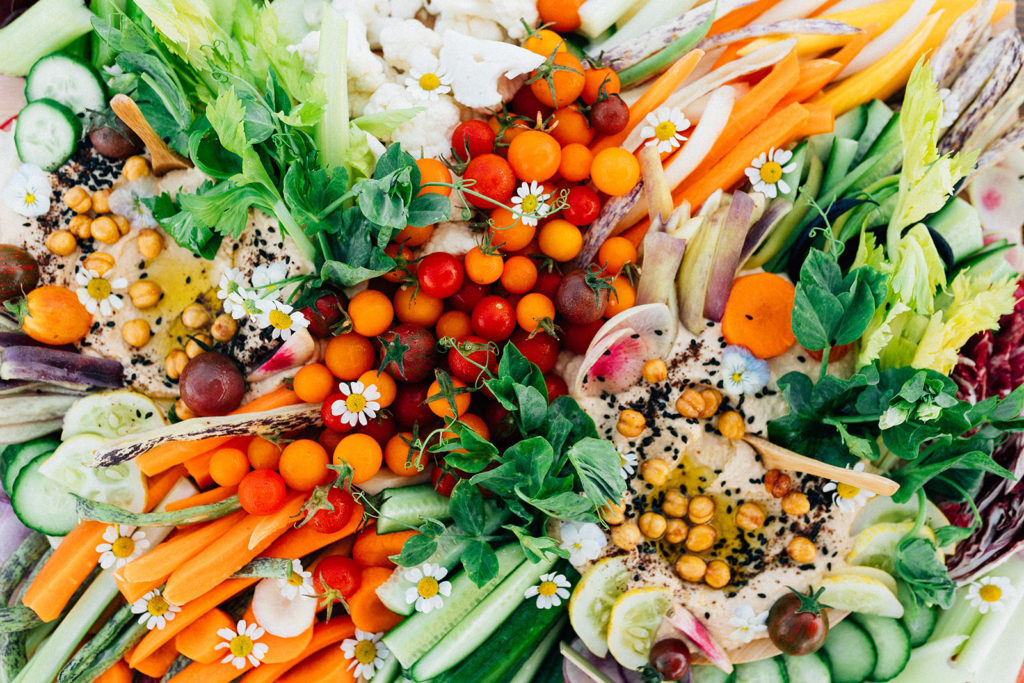 After the apps we had Orange County's favorite local restaurant – Bear Flag Fish Co swing by with their food truck!  It's my favorite spot for poke, as a matter of fact I craved it my entire pregnancy with Cruz that my husband brought it right to the hospital the day I had him!  It's the best, and nothing but the best for our clients!!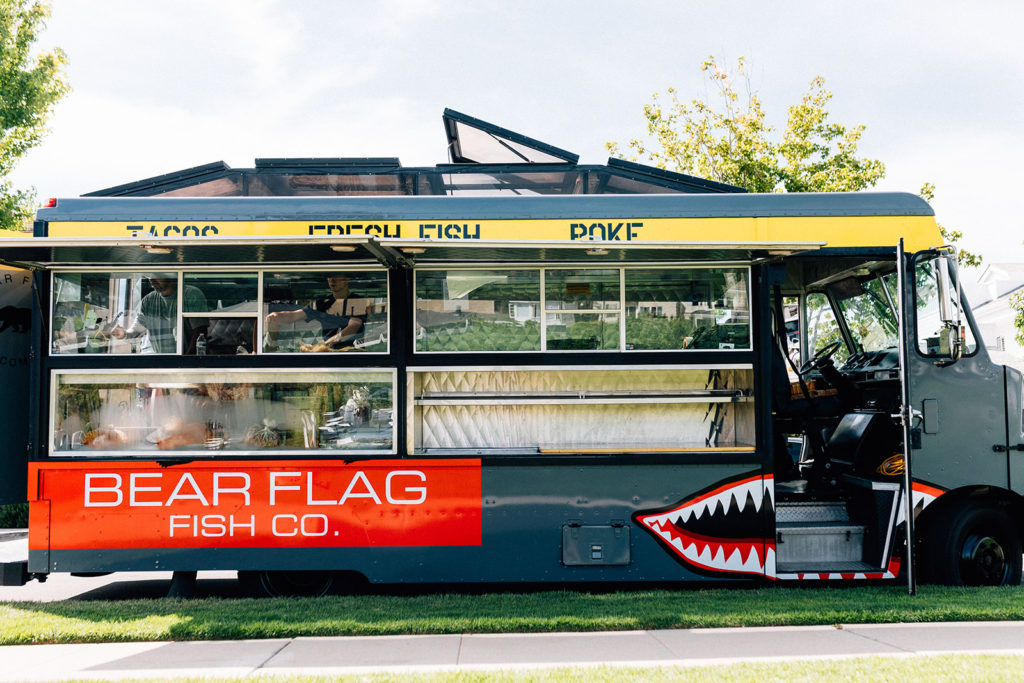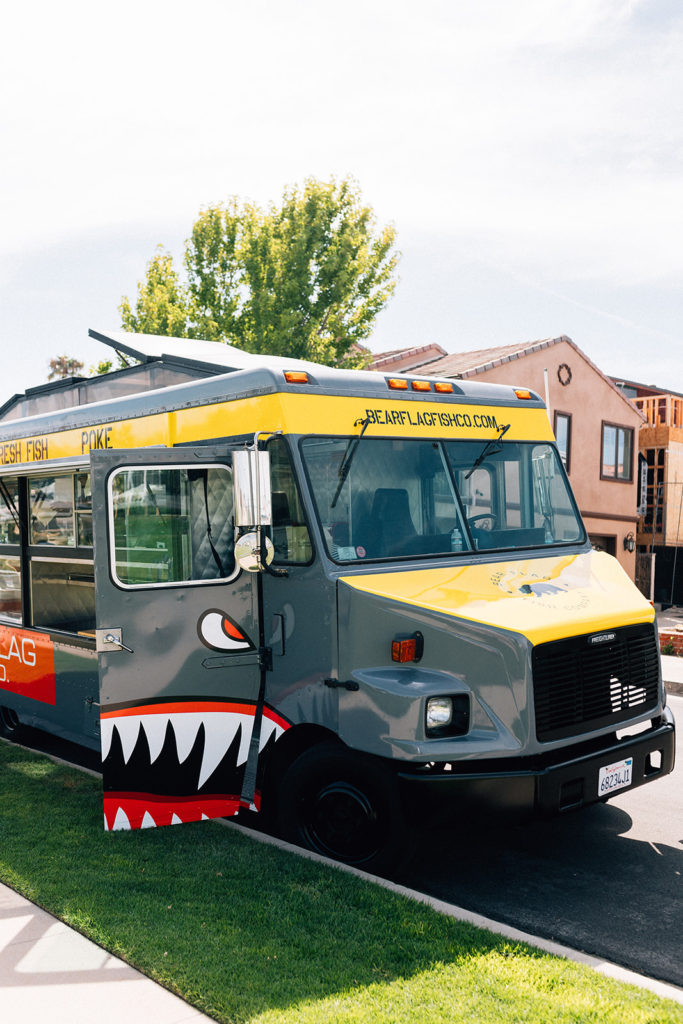 Truth the birthday boy was happy to hop in and show those guys how to drive this thing!  Don't worry, Grandpa was there to supervise ;)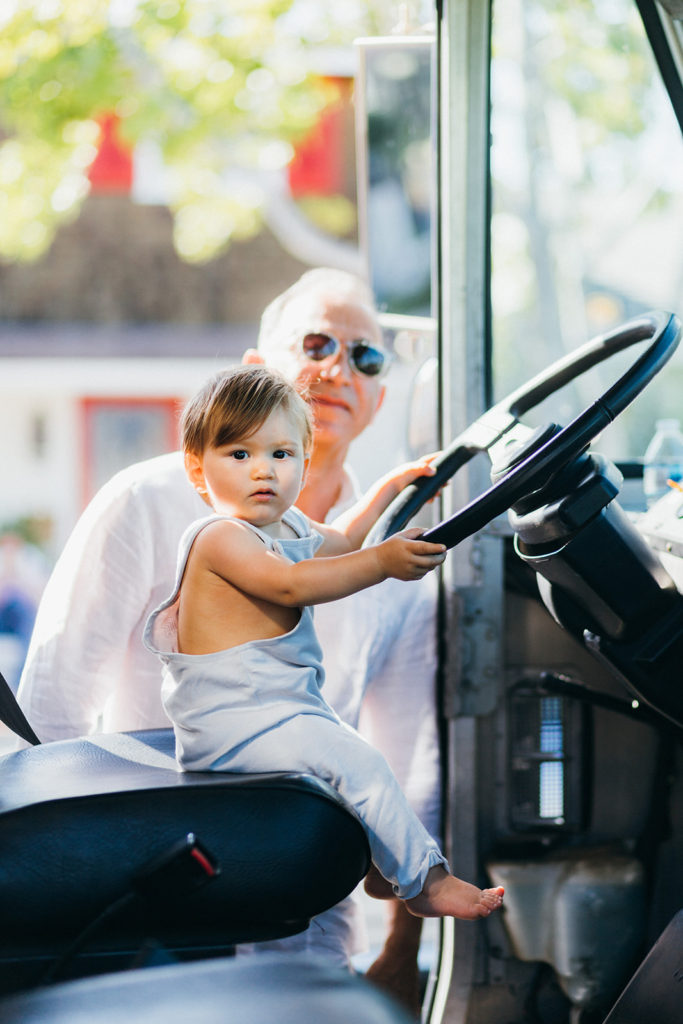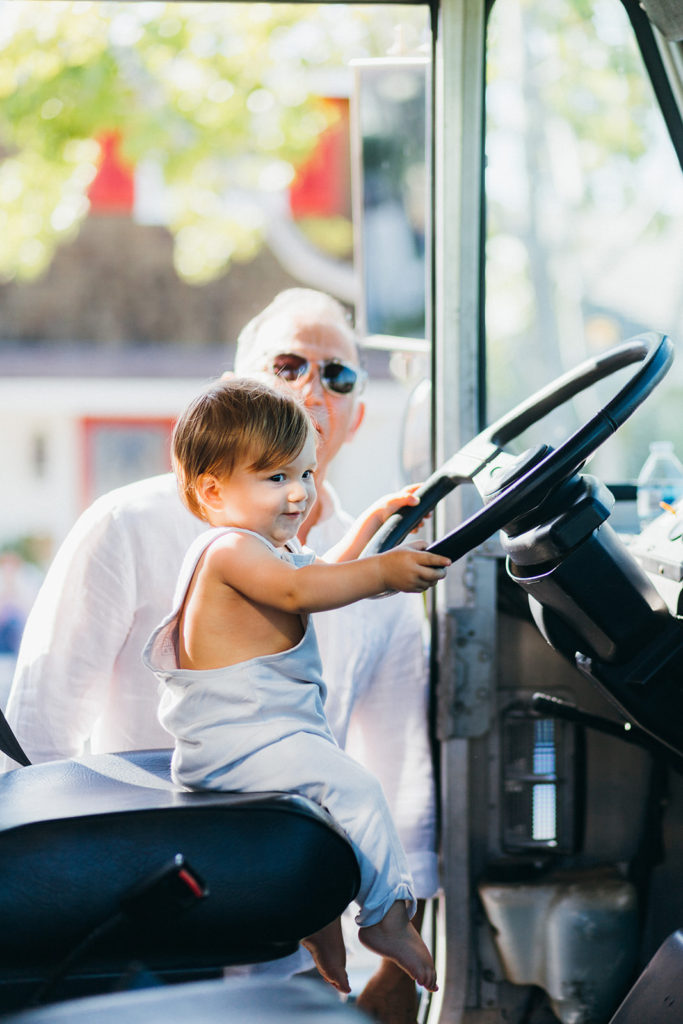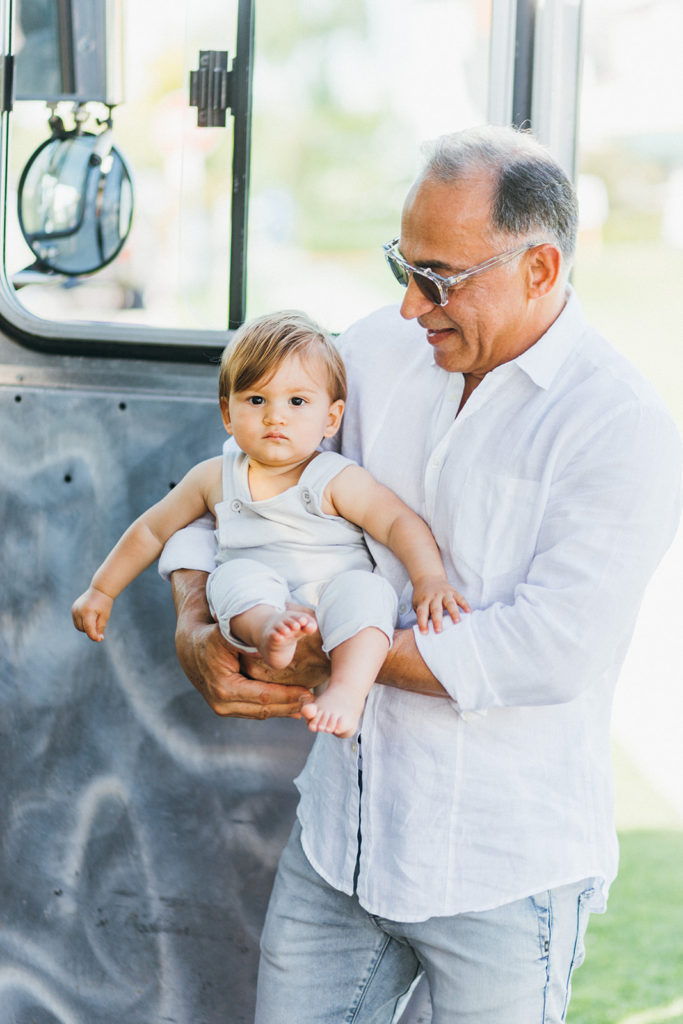 Ice cold drinks were flowing at the bar, complete with Truth cocktail stirrers from River & Bridge!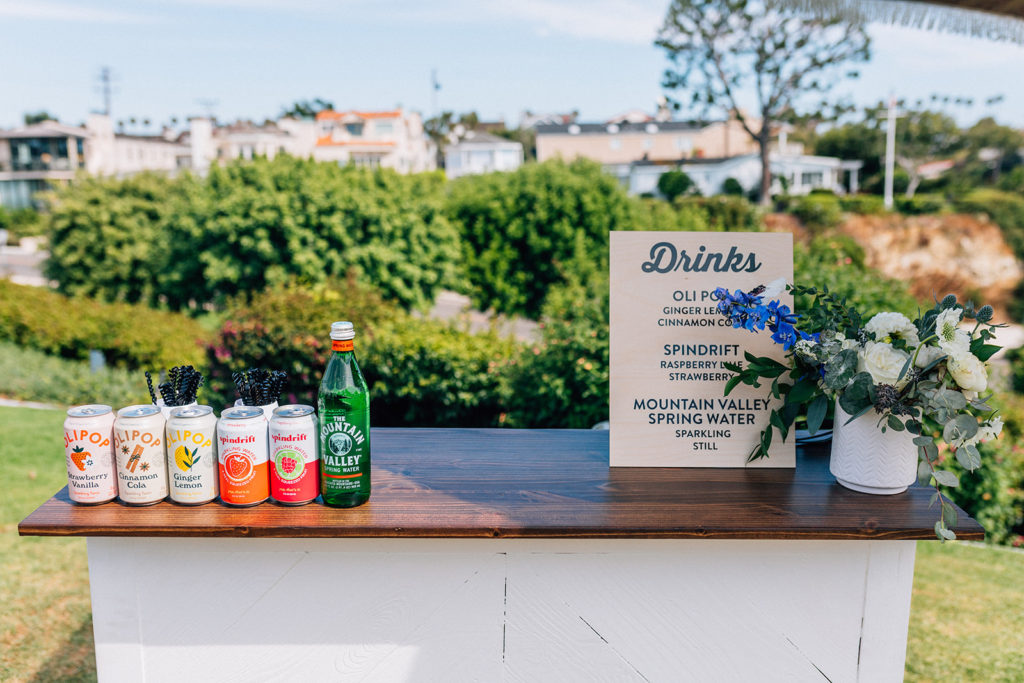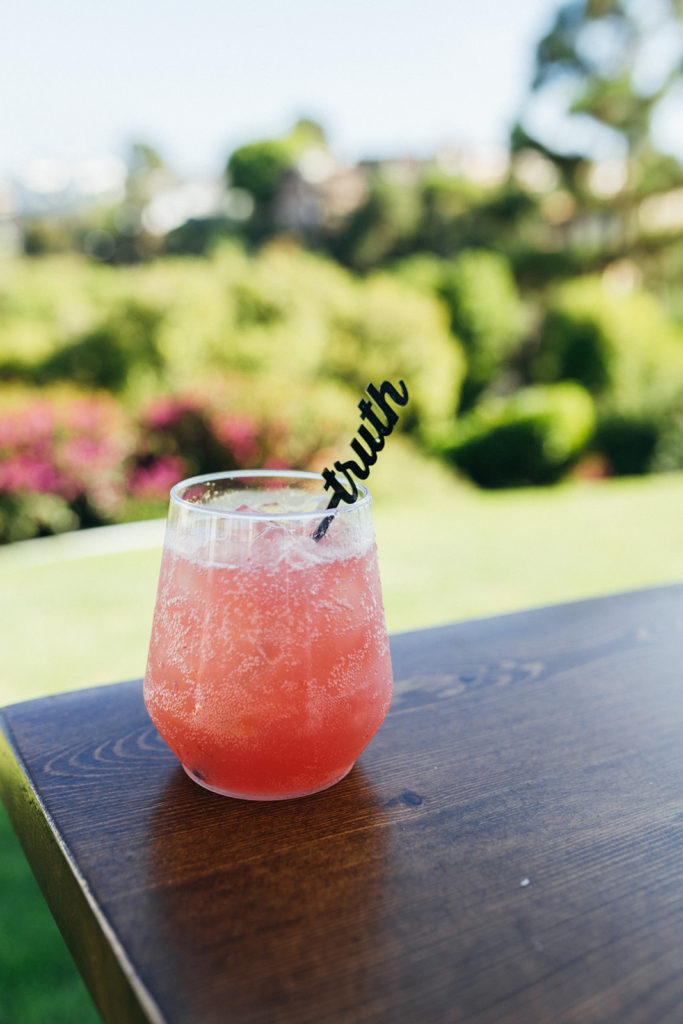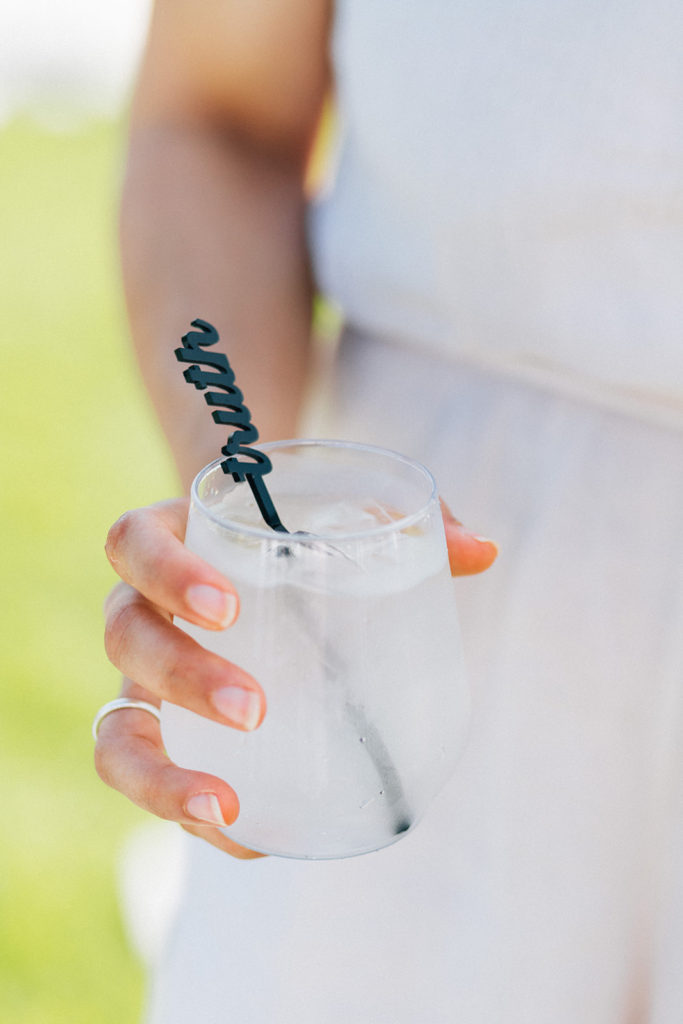 How sweet is this family?!  Freaking adorable!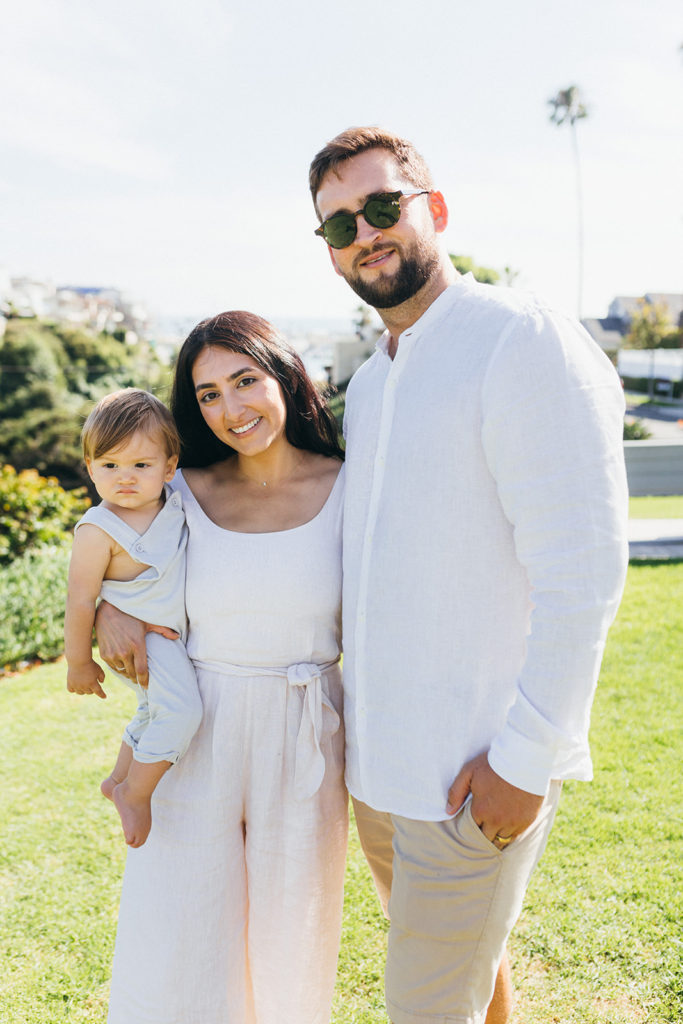 Desserts were by Sweet Laurel, where they offer gluten free or vegan cakes.  Such a great option for the mamas that need or want that.  Plus they are pretty darn tasty and pretty to look at!  The cake topper is again by River & Bridge, and we love the way Cargo Creative decorated the front of the dessert bar with those pretty greens and florals!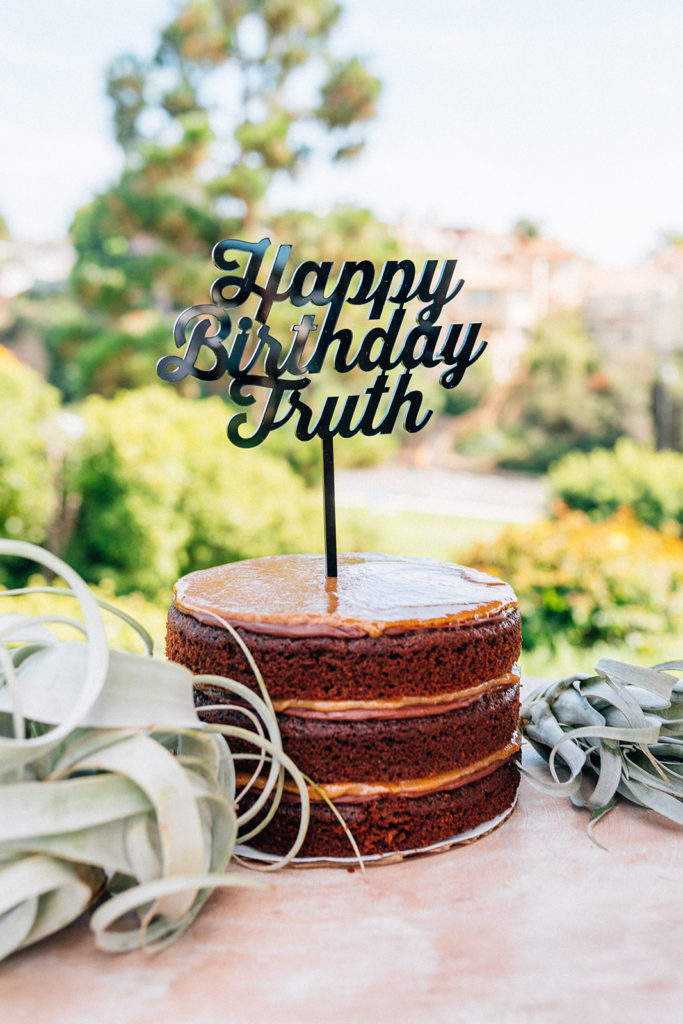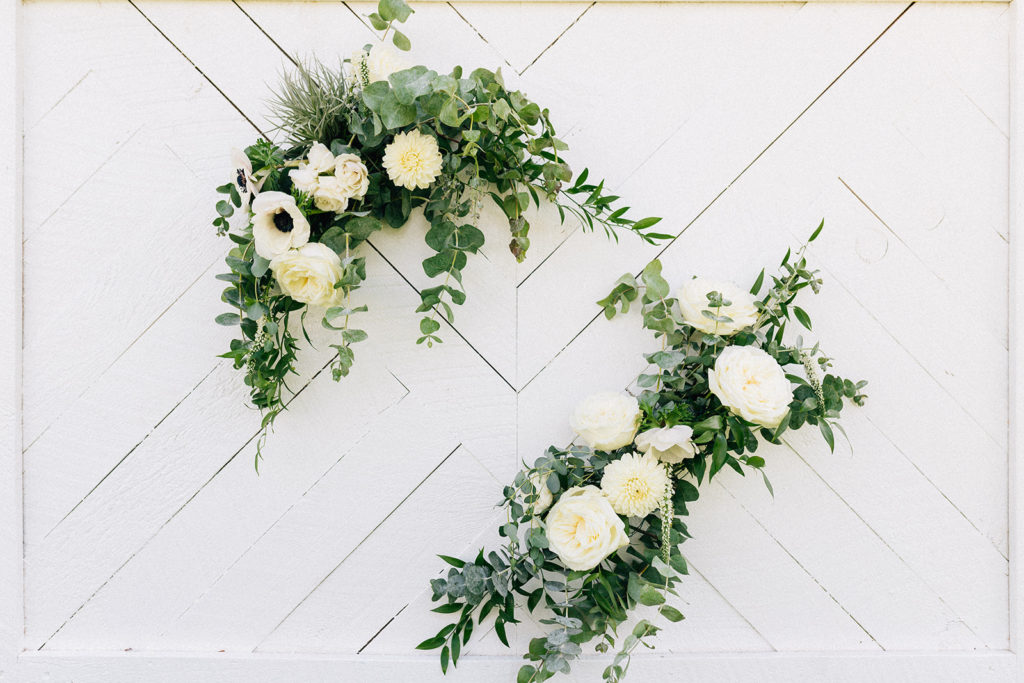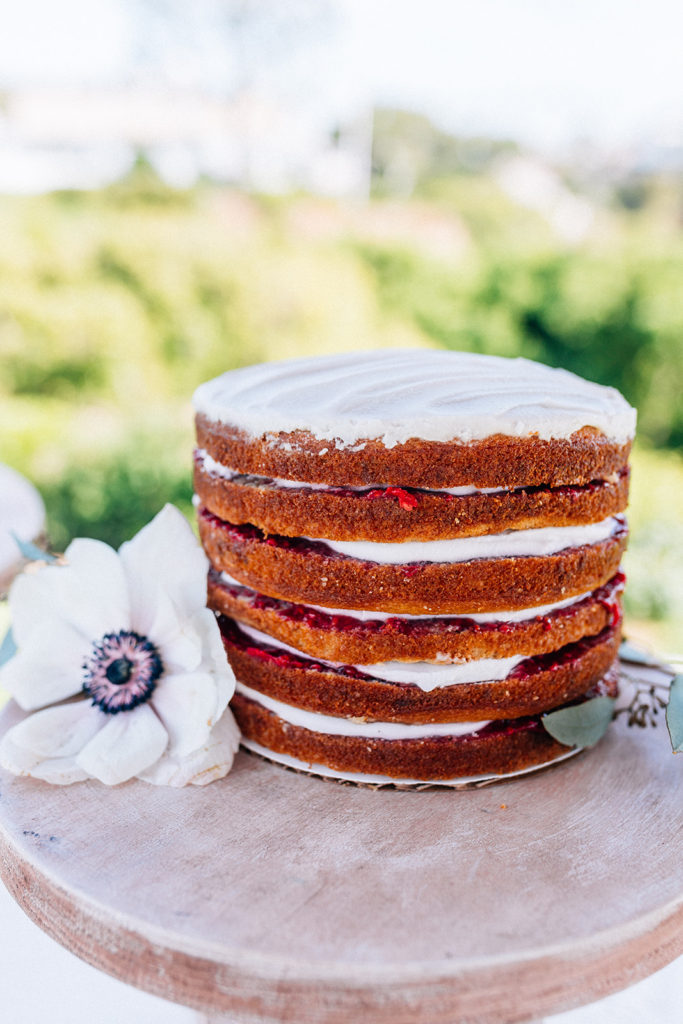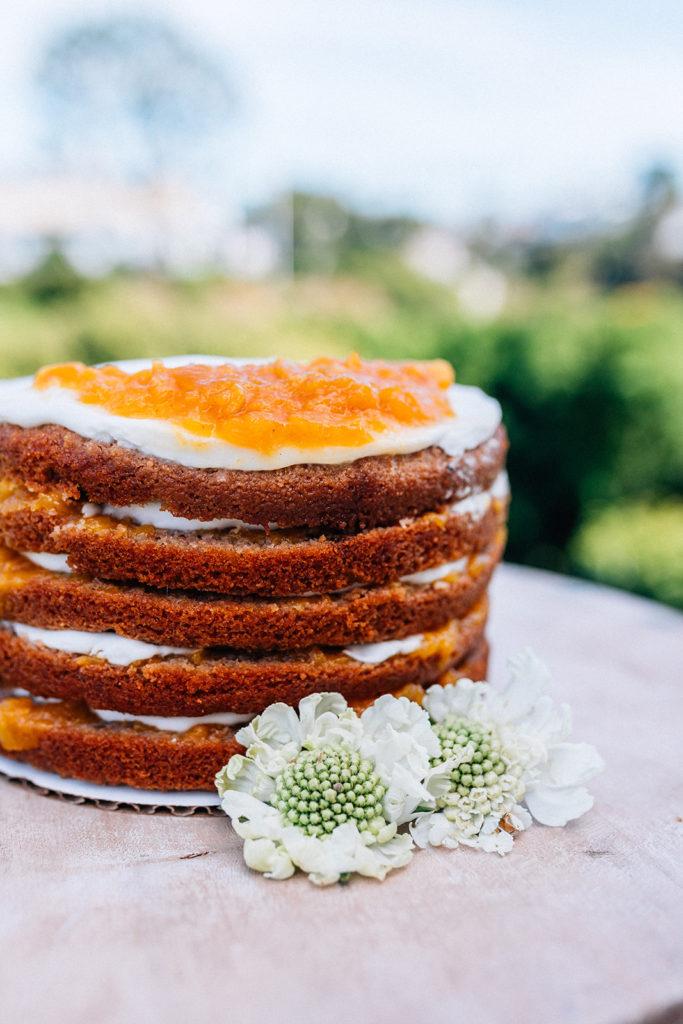 Adore this photo of Nikki and her mom!!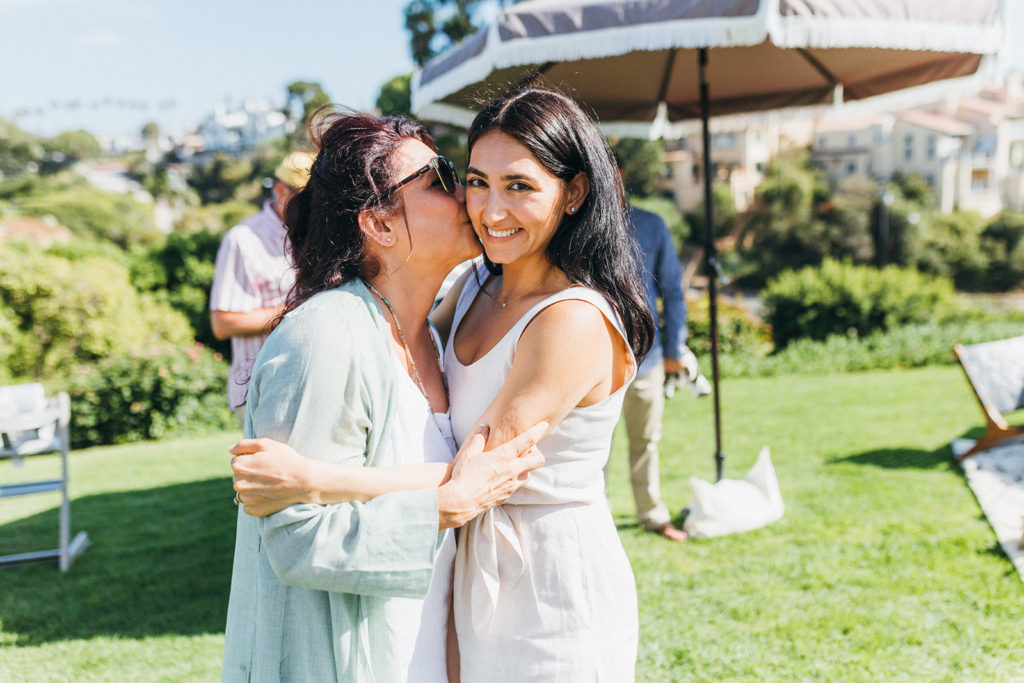 And have you ever seen prouder grandparents?!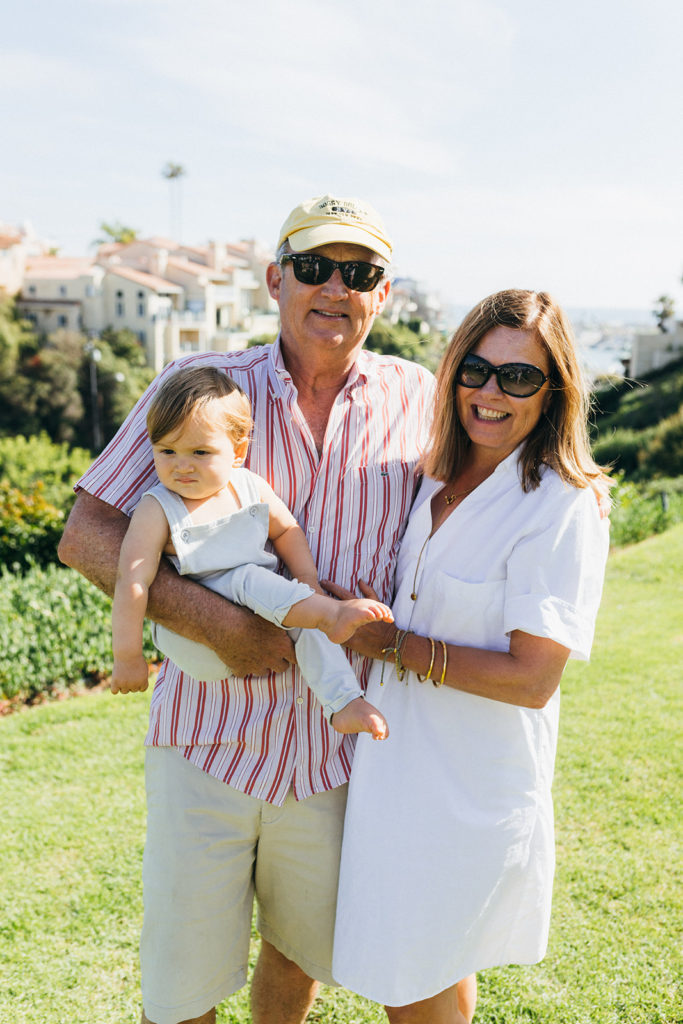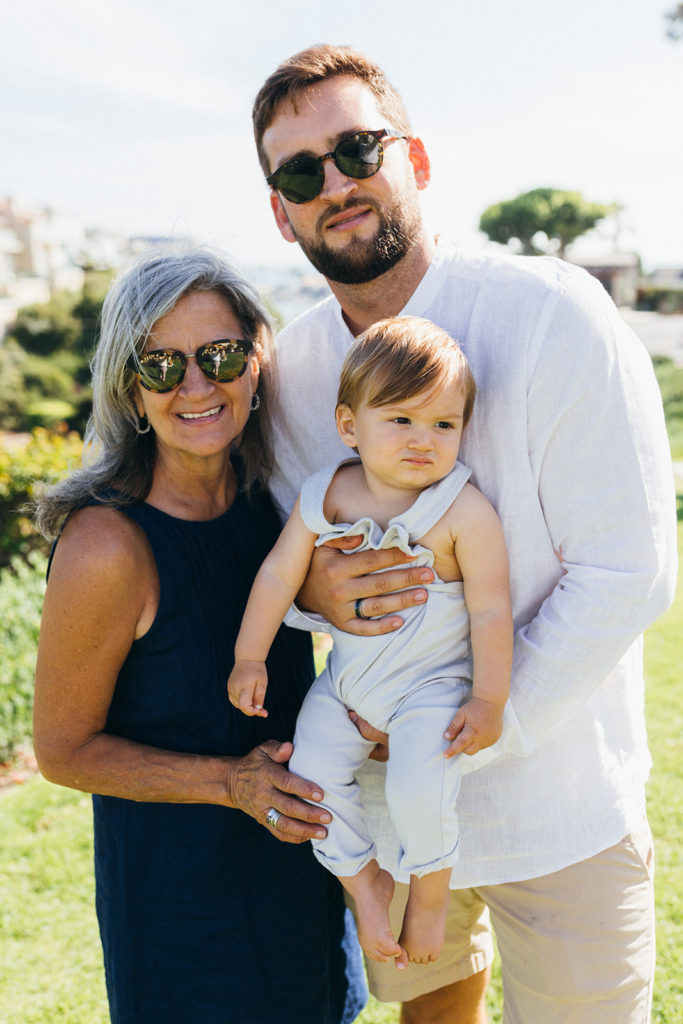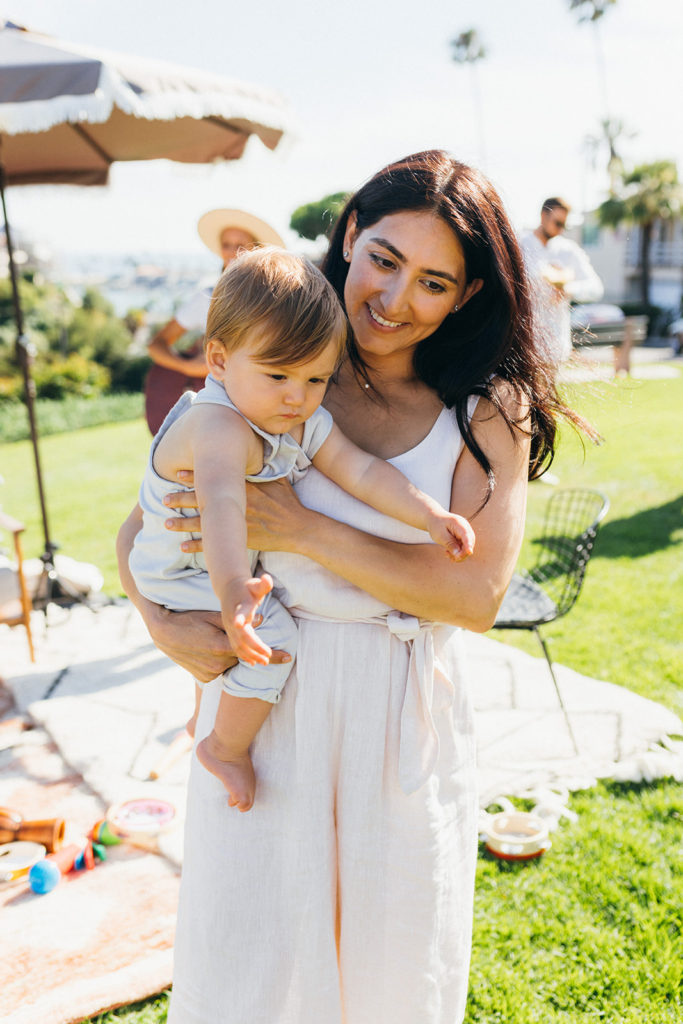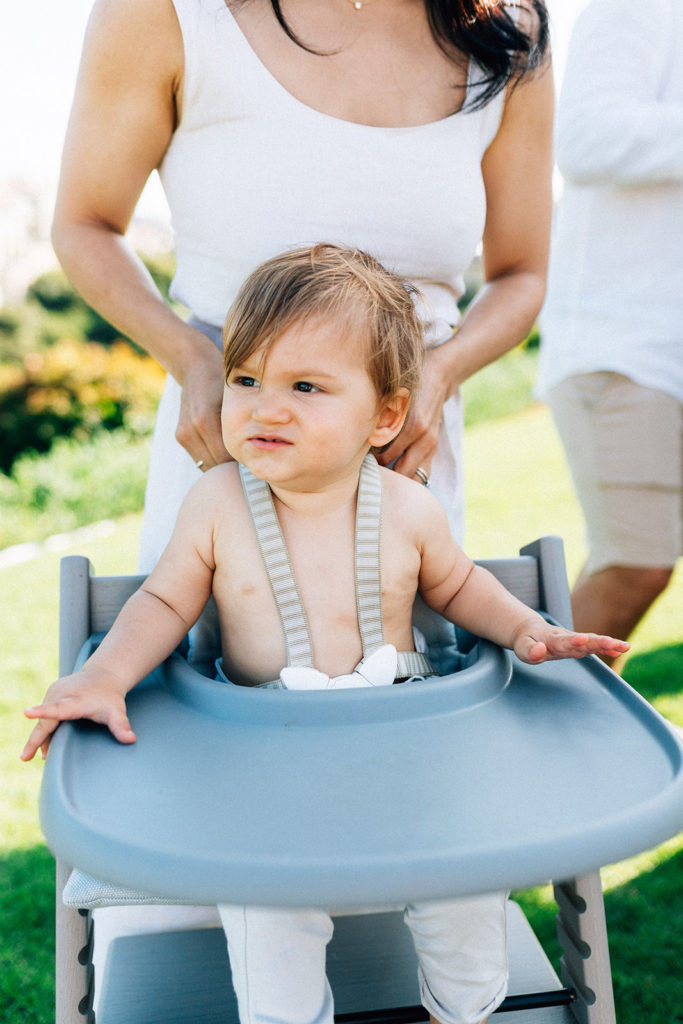 Time for the smash cake… Get ready for some cuteness!!!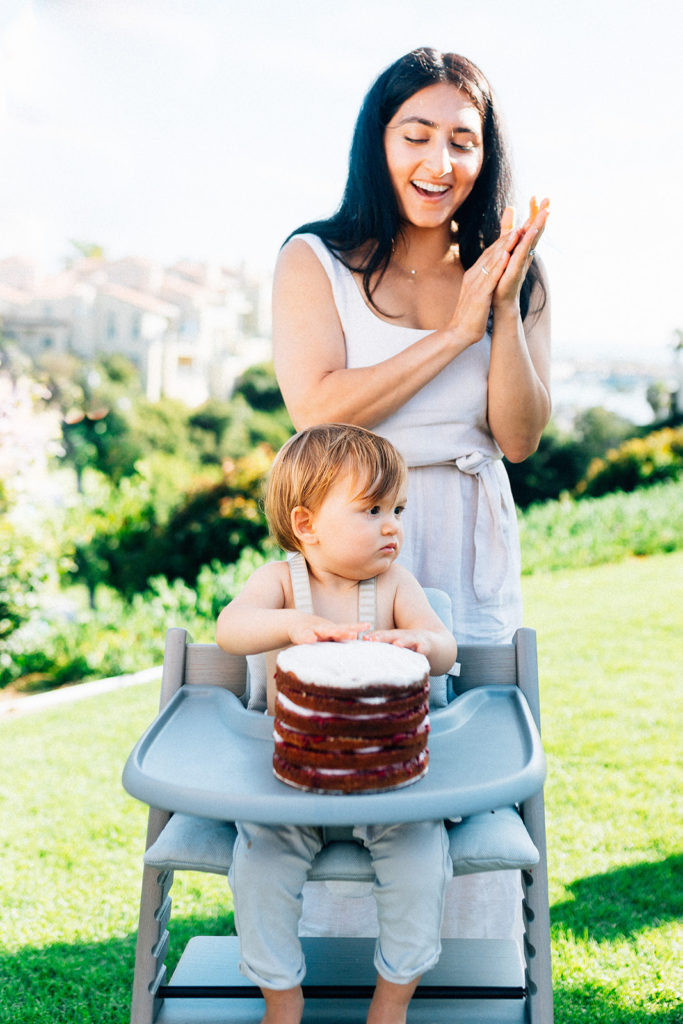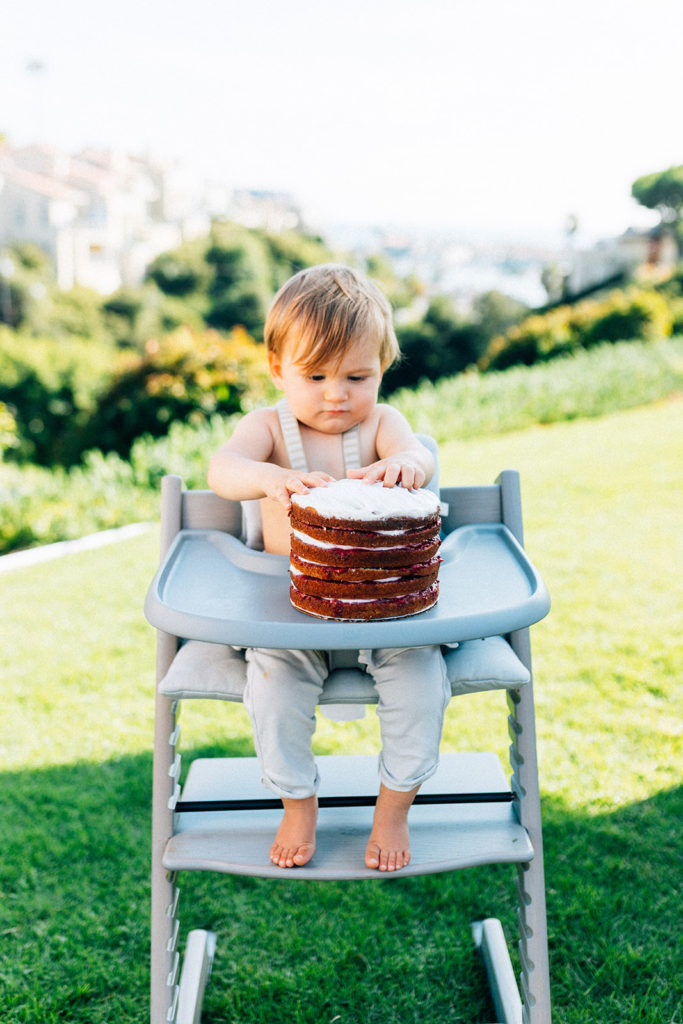 This is my FAVORITE!!!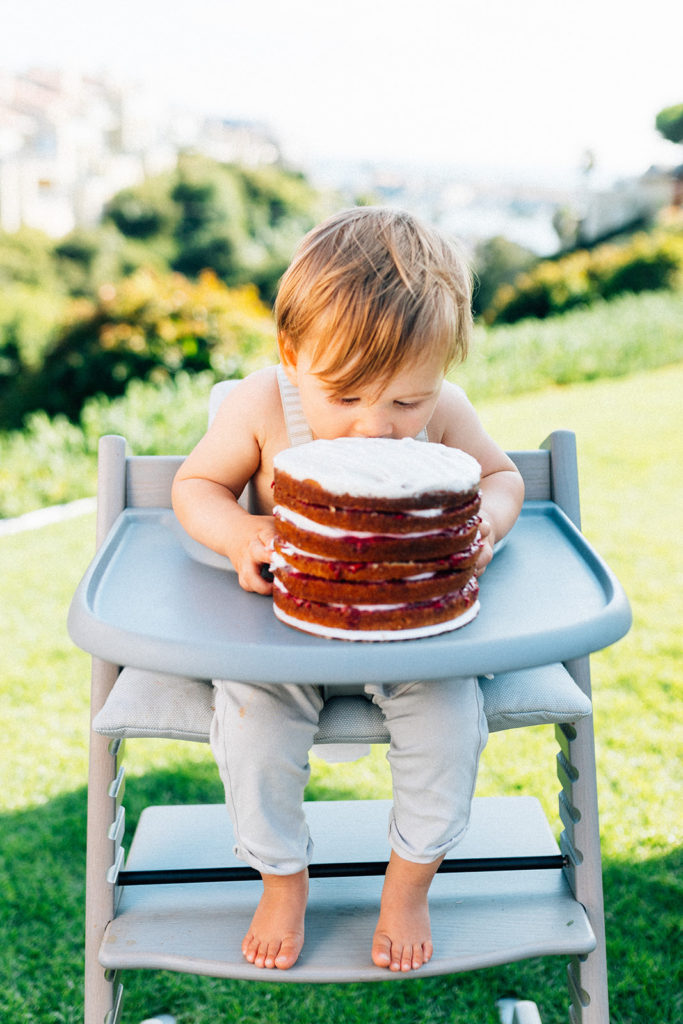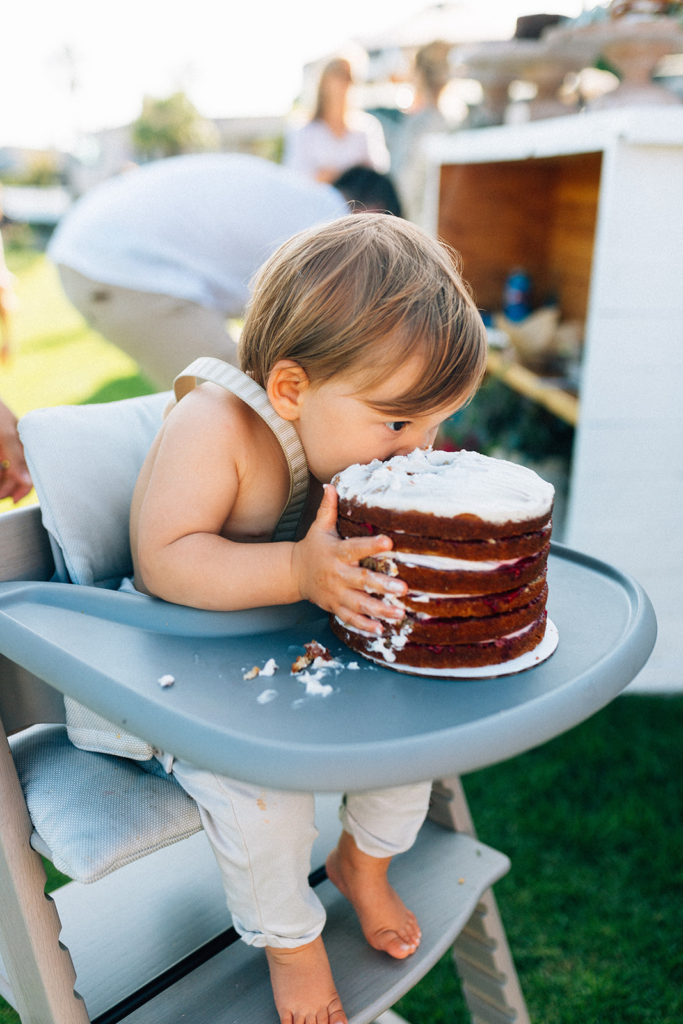 Such a special day!!!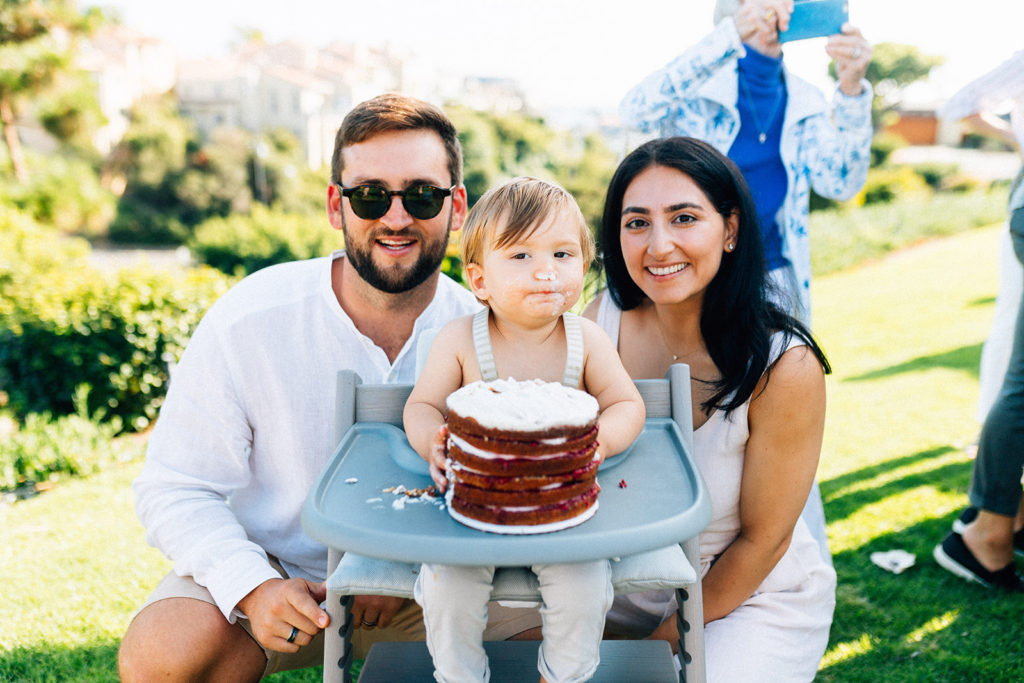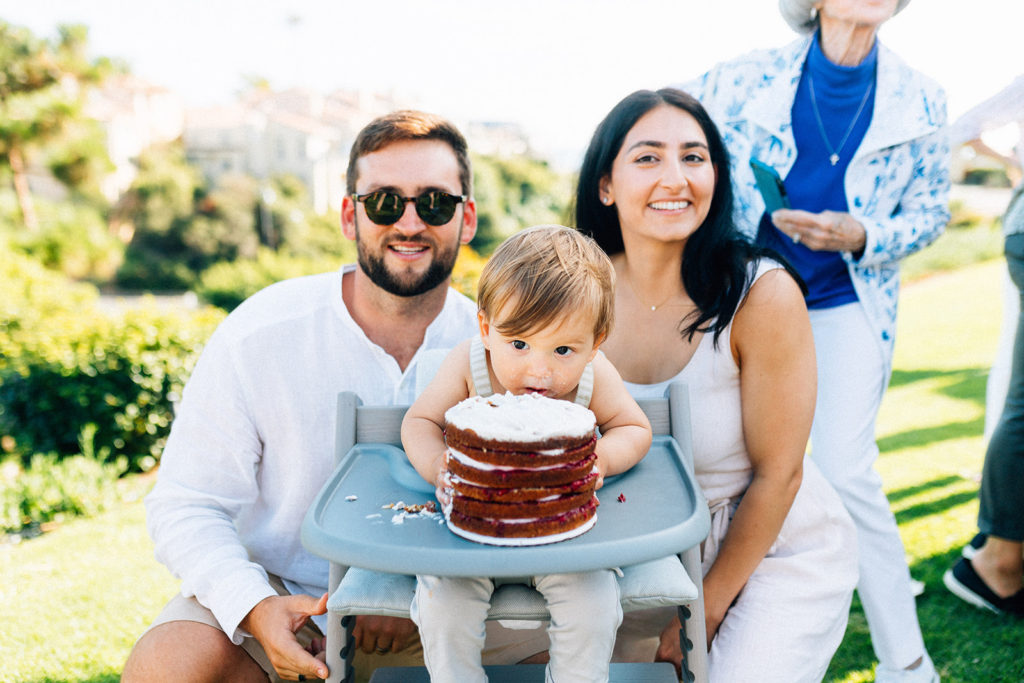 Happy birthday Truth!!  You are so loved!!!
xx
Jacquelyn