This tea drawer is definitely my favorite thing in my house! Do you want to know what brings me joy? A kitchen drawer full of all my favorite teas, and all just for me! I'm a tea lover, never had coffee before, I know hard to believe. People are shocked when they find that out. If you are a tea lover like me, you know that you need a variety of flavors. Since I have so many teas, it was hard to remember what types I had prior to this wonderfully organized drawer. Everything was stuff into a cabinet, and you could never see what was in the back. The only solution was to sacrifice one of our kitchen drawers. Clearly, this was protested by my husband, clearly not a tea lover. We had a drawer in our beverage station area that was pretty much filled with kitchen crap. It also was the biggest drawer, so clearly the perfect spot. Again, protested by my husband. haha! and by protest, I mean giving me a hard time and making jokes. If any of you know my husband, I'm sure you can imagine what he was saying.

This was easy to do! I measured out how many containers would fit in the drawer, and hit up my local container store. Anyone else find that their local container store is your home away from home, and they now recognize you? My neighbor and I got at least a couple of times a month, and they remember us each time. I don't know if that is a good thing or a bad thing? I'm gonna go with good!

Gather your supplies and get a tea drawer that will bring your own joy! Literally, every morning and night when I open the drawer, its bring me so much joy and smiles! Nothing better than organized tea guys!

Shop my beverage station and tea drawer below!
---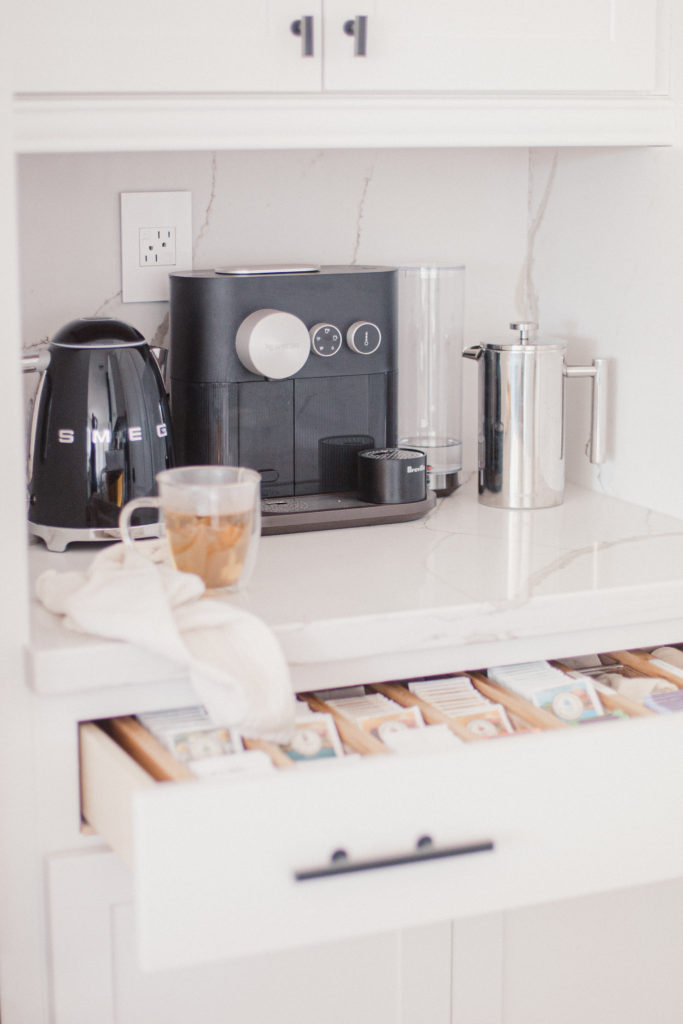 ABBY'S TEA DRAWER

S U P P L I E S
Tea
Bamboo Deep Drawer Dividers
Linus Shallow Drawer Organizer Clear
(I used the 3″ x 6″ x 2″ h size)

---
I N S T R U C T I O N S
1st, you need to measure your drawer to see how many linus shallow drawer organizers and bamboo dividers you will need. There are two kinds of bamboo dividers at the Container Store, one for deep drawers and for normal size drawers. Be sure to grab the right one.

Abby's Tip: Buy 3-4 of the lines shallow drawer organizers and see how many will fit in each row. Also, take into account how much room the bamboo organizer will take up. I also bought a couple of bamboo dividers to help determine the quantity. Once you know how many rows you will have, you can now purchase the right amount of dividers and bamboo dividers.

Then, place in rows the Linus organizers, and use the bamboo dividers to separate each row.

Then the fun part, fill up all those organizers with your tea! I organized by brand. I also used my label maker and put the flavors on the teas that didn't have a label.

That's it! Then open and close the drawer with a smile and thoughts of your beautiful, organized heaven of tea.
---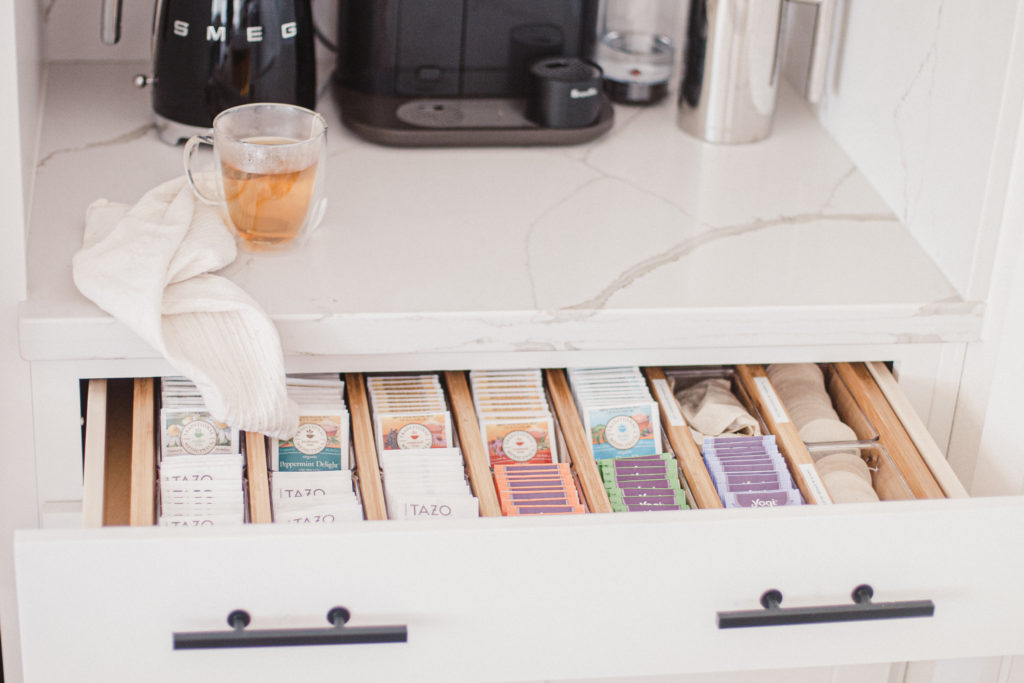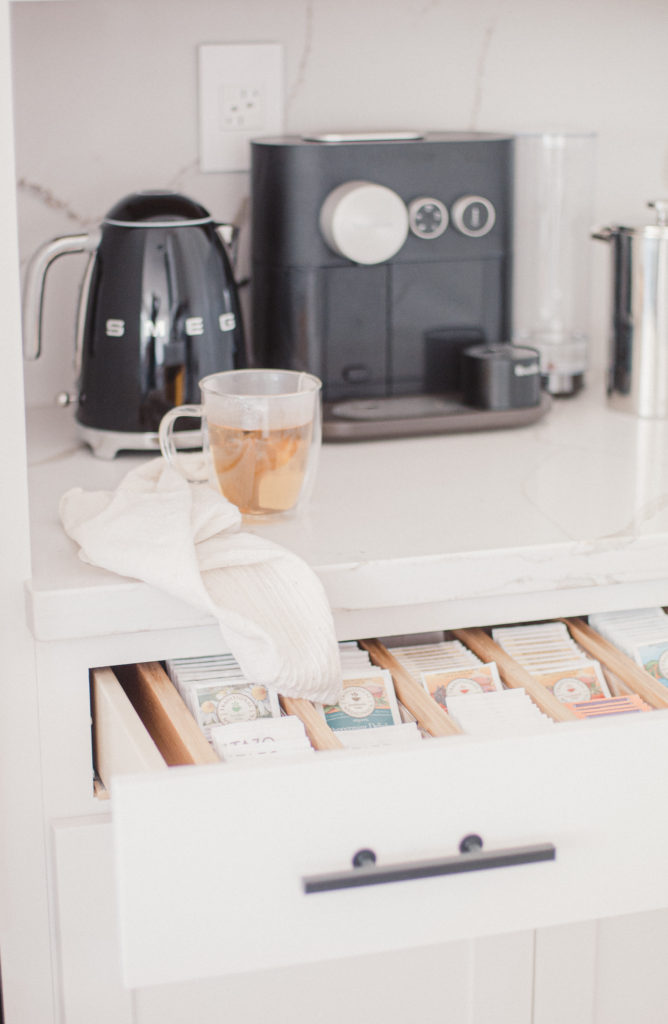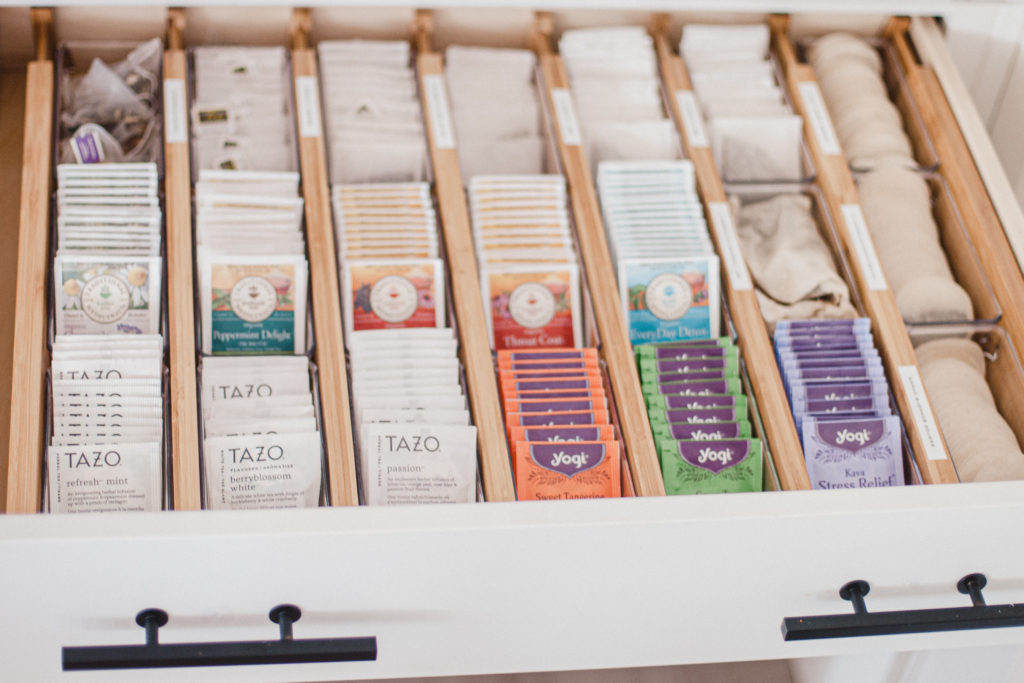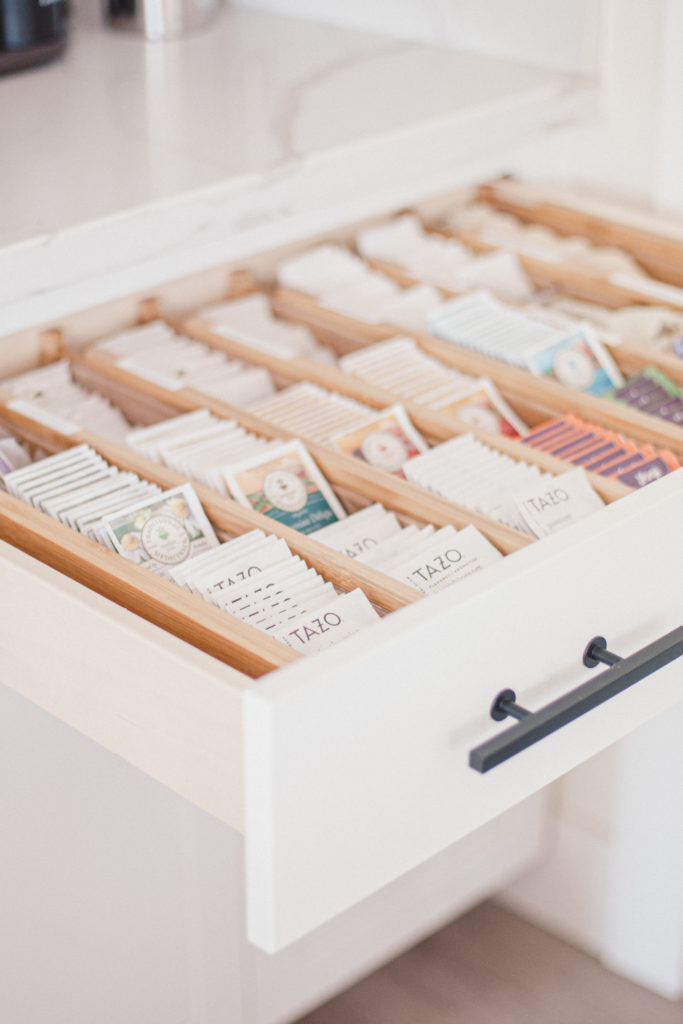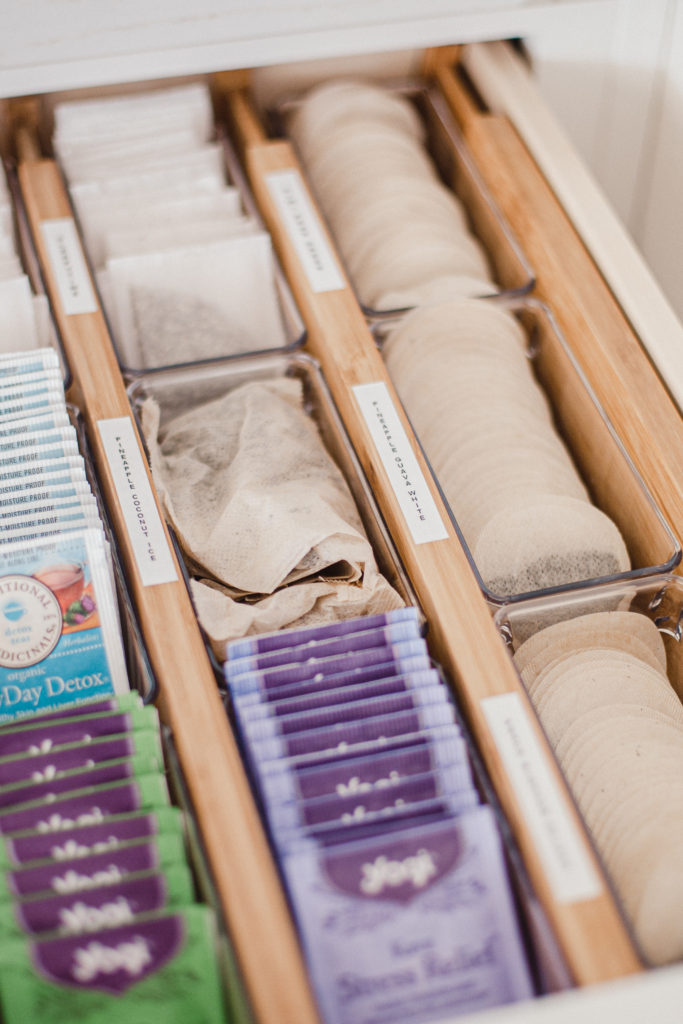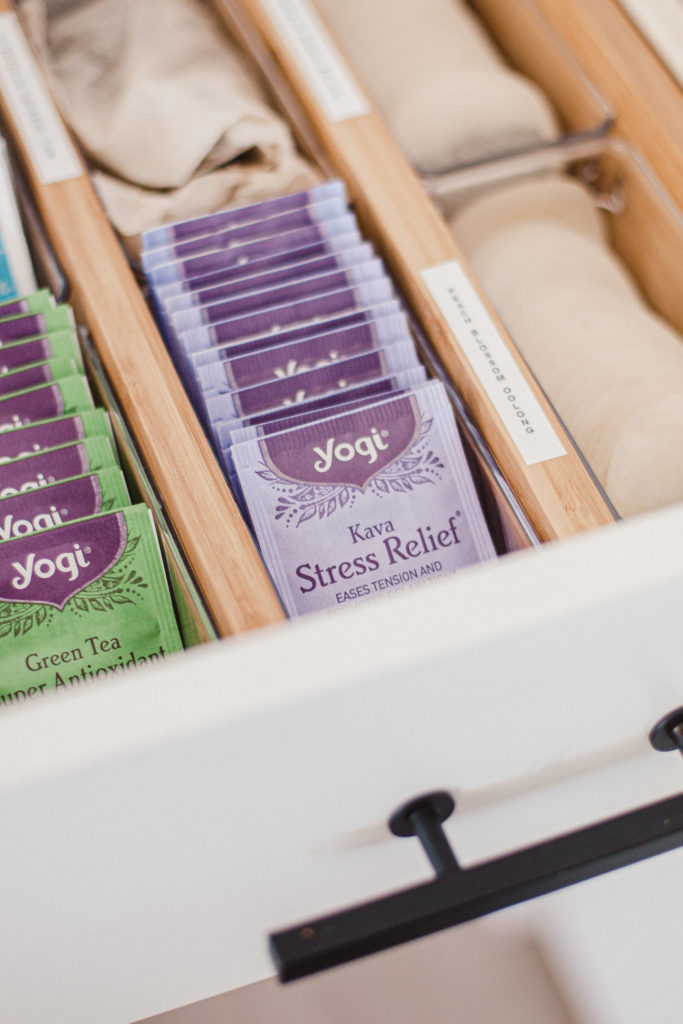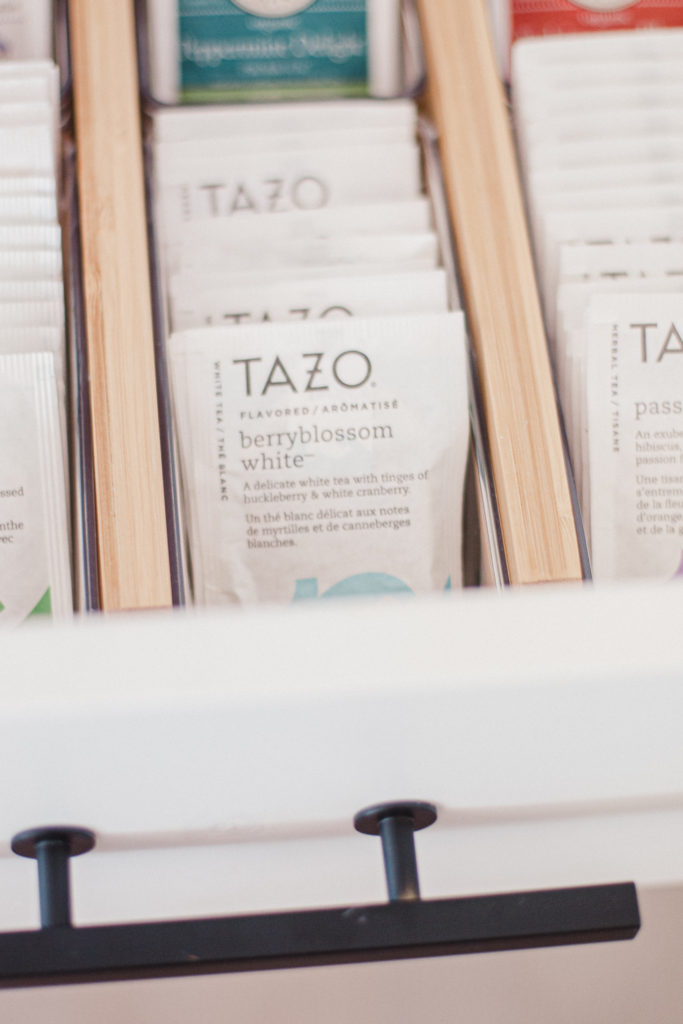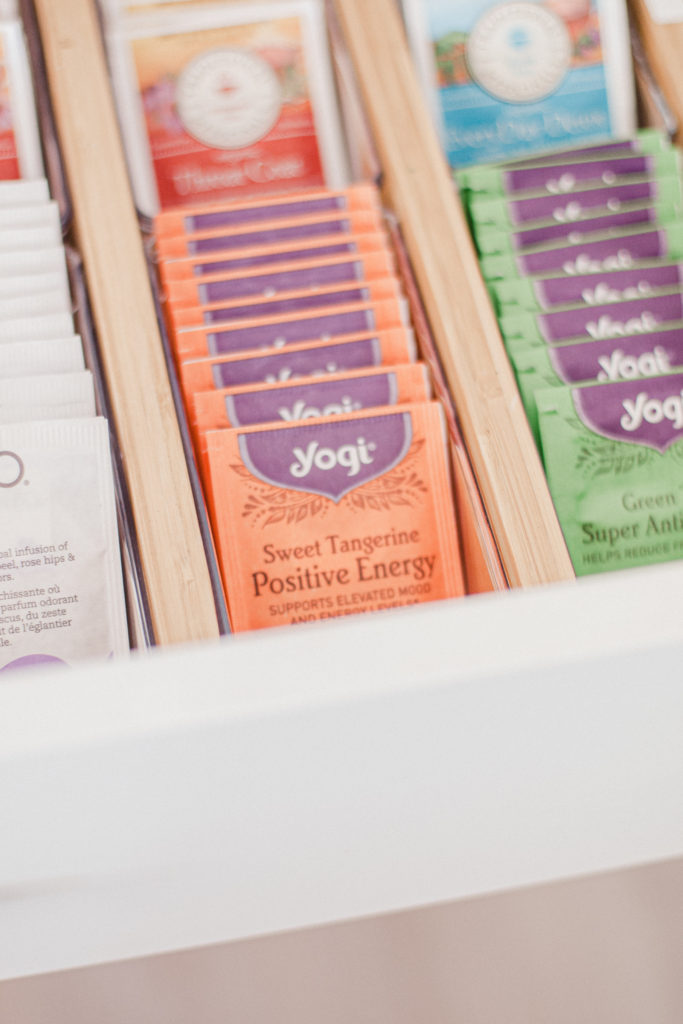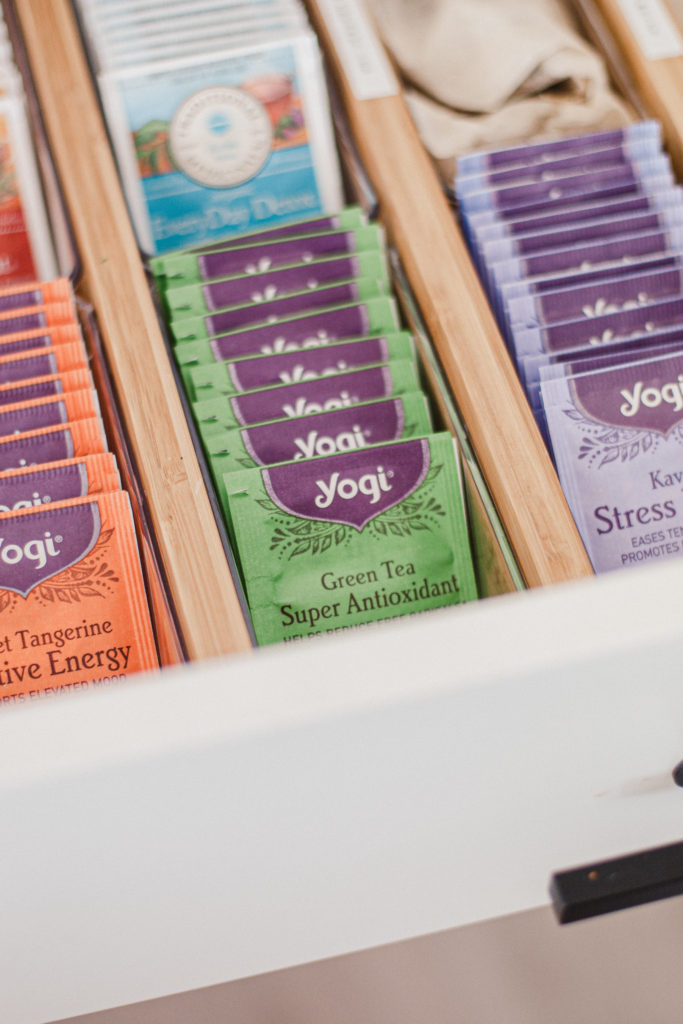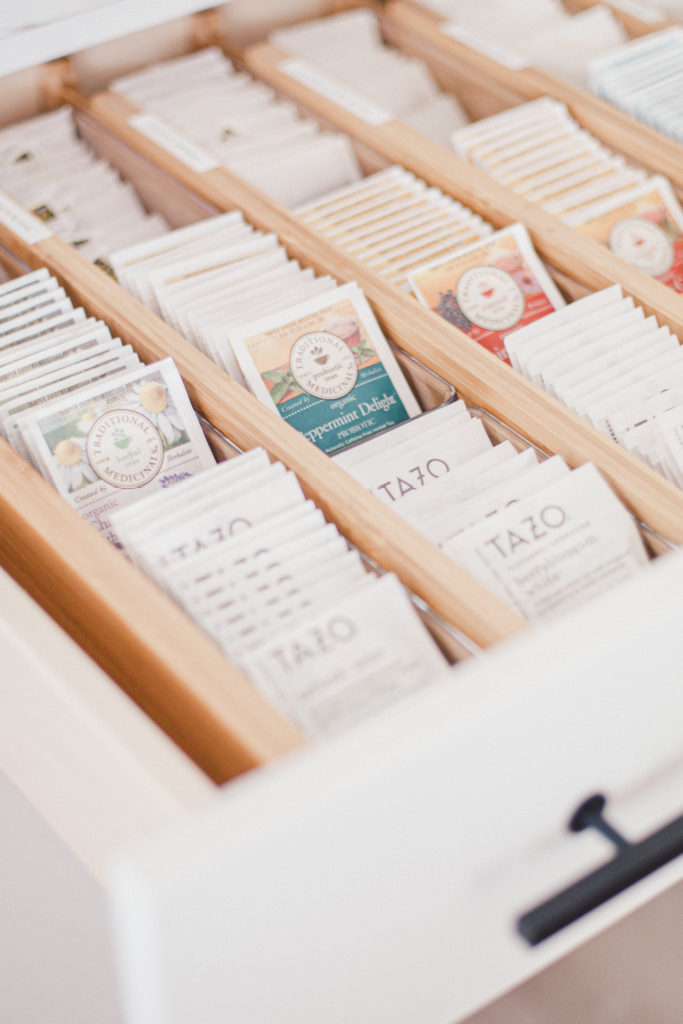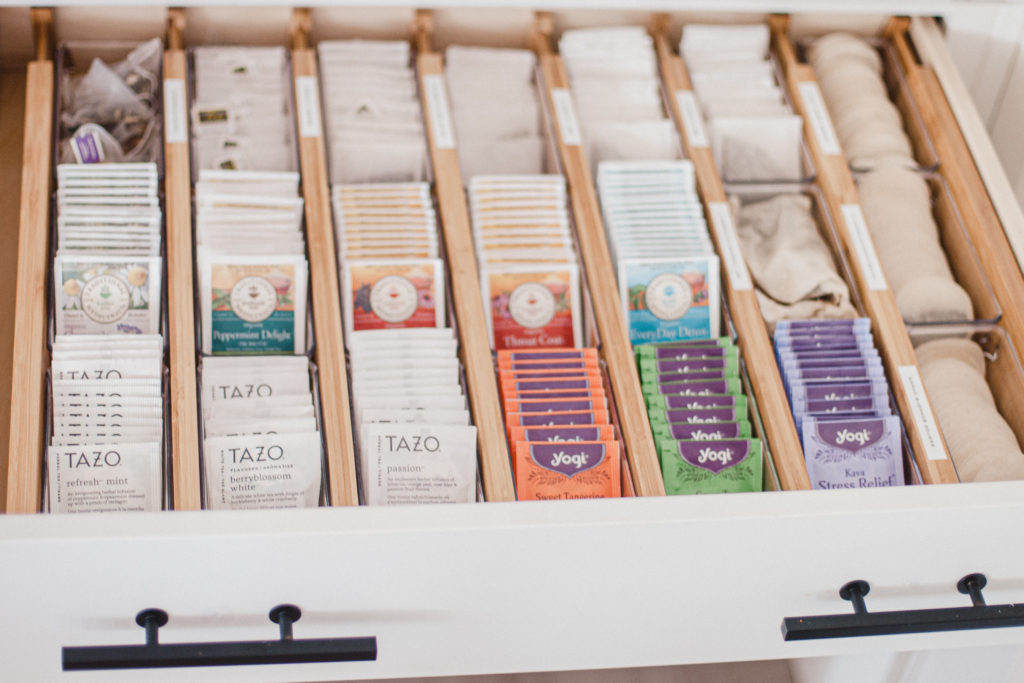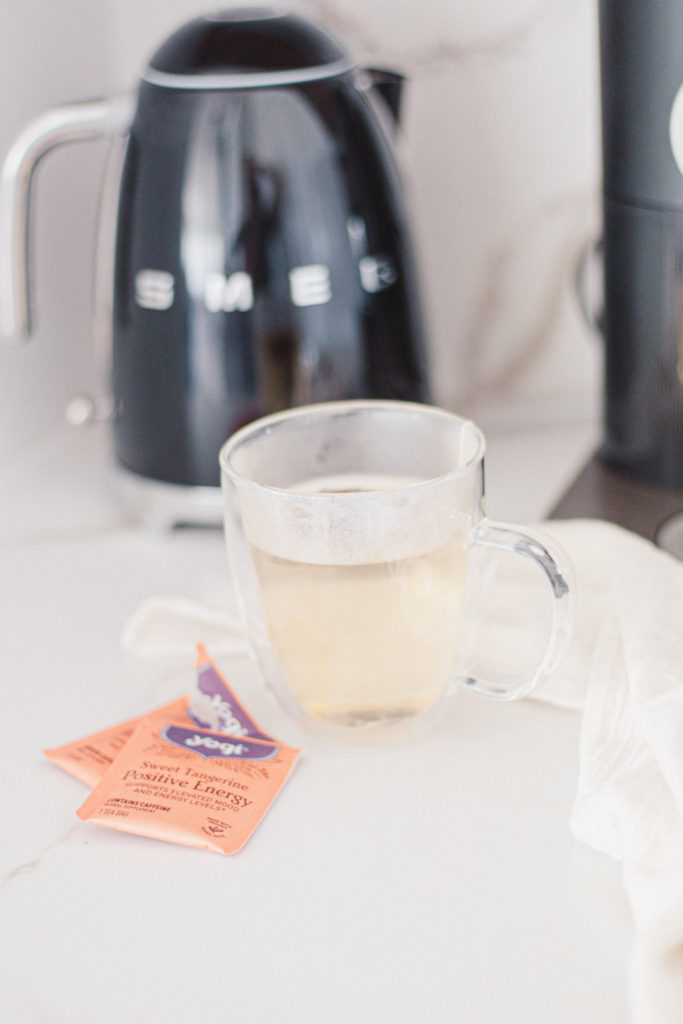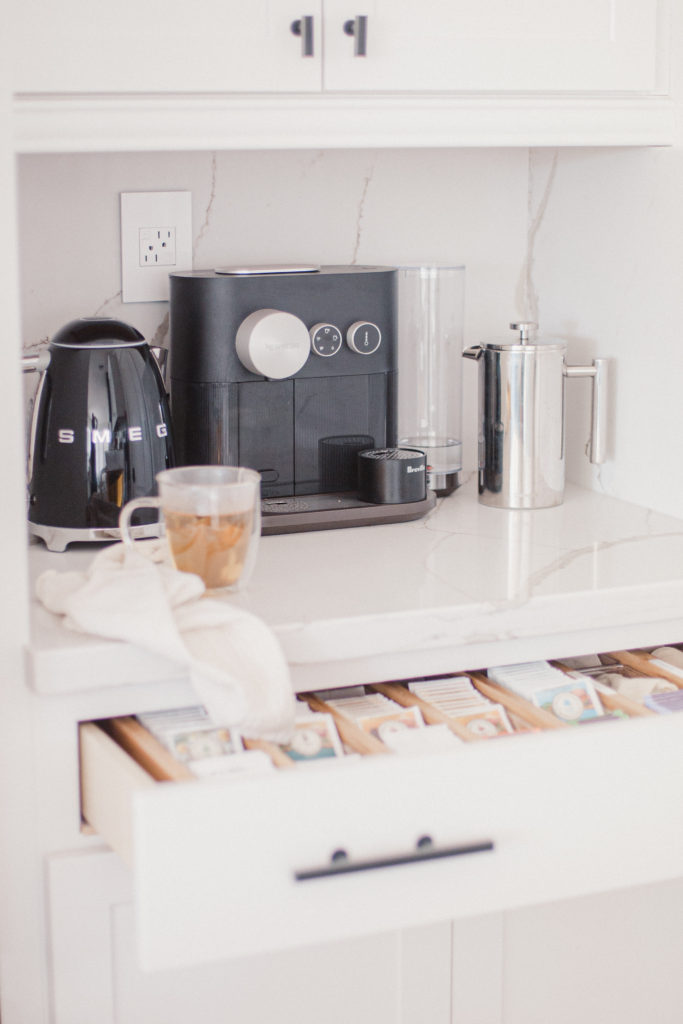 B E I J O S K I T C H E N

Abby's Beverage Station + Tea Drawer



xx
Abby