It's pretty much Thanksgiving, and I am so excited about it! I got my fat pants ready, an extra pair of sweats juuuusst in case I decide to shovel instead of politely eat. You know you do it too…. don't shake your head. We talked earlier this week about bringing flowers and a dessert to the Thanksgiving hostess. A cocktail is also a fun gesture! No holiday is complete without a playful cocktail or wine. You will be the favorite kid in the family for sure.  This year, I went a little healthy with the cocktail. I turned to Project Juice, our favorite organic cold-pressed juicery to assist with my holiday cocktail. Being a huge fan of cold-pressed juices, I was excited to whip something up with the Project Juices. I picked up a couple bottles of their Pomegranate Orange. The Pomegranate Orange is composed of young organic coconut, pomegranate, and oranges. Super yummy and oh so good for this fall season. I also grabbed my favorite, D-Tox for myself.  I dig the blend of pineapple, apple, and mint.
BTW, does drinking cold-pressed juices cross out the whole Thanksgiving dinner overeating? I'm gonna go with Yes, YES it does! Ha! Ha!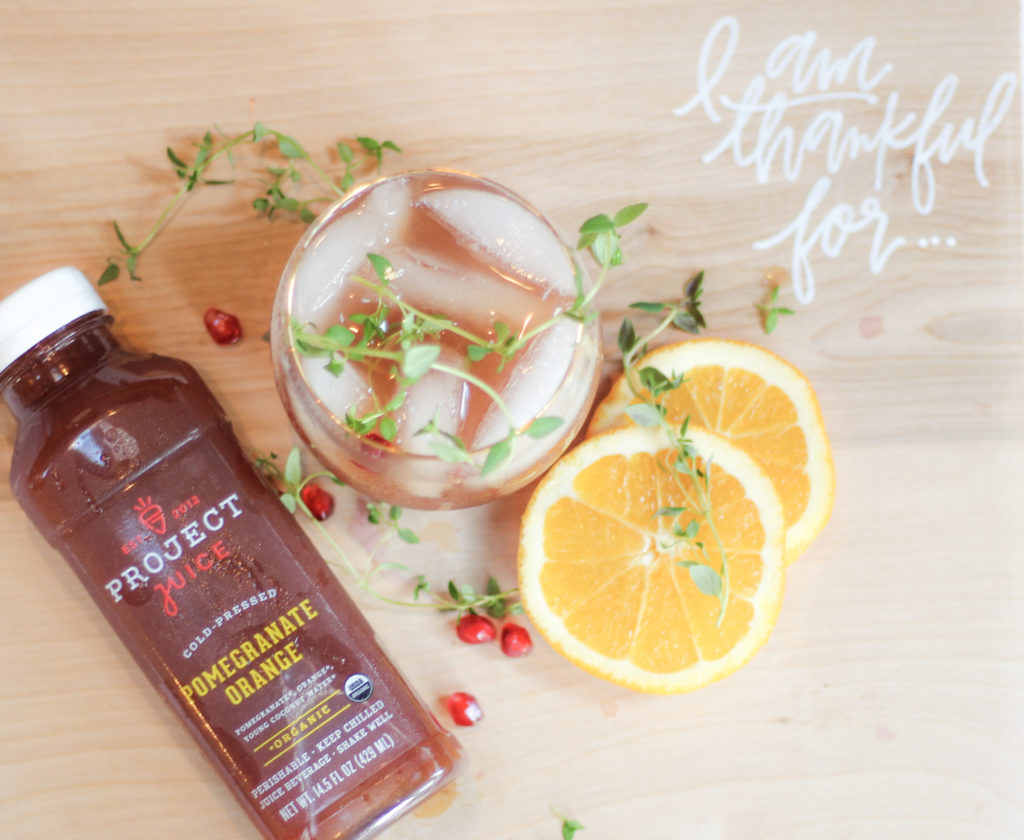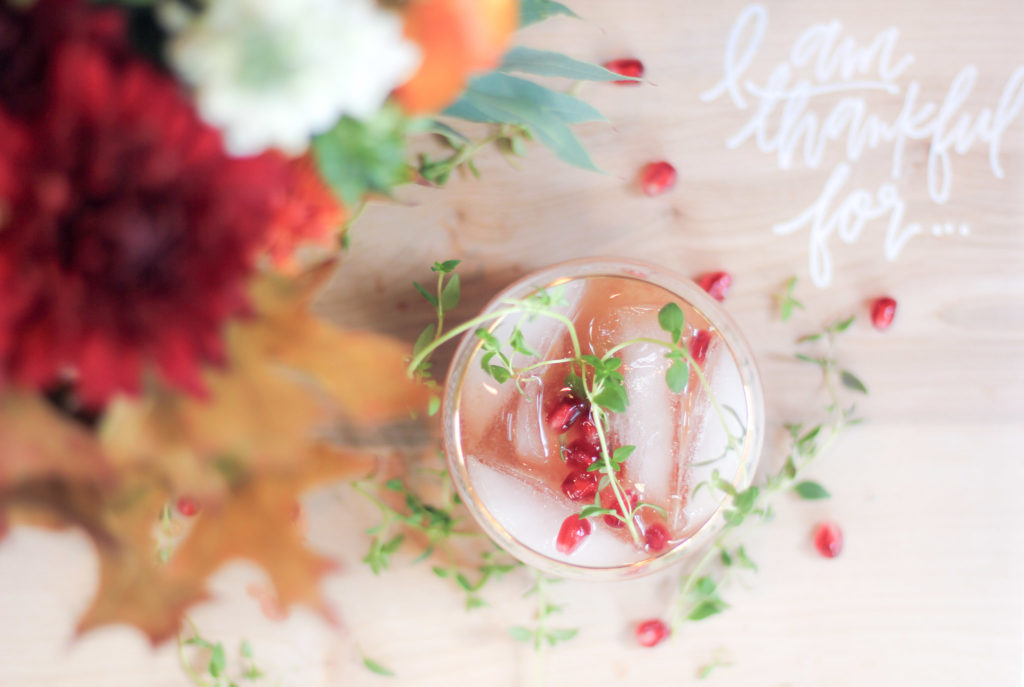 Pomegranate Orange Thyme Spritz
Serving: 4 cocktails
Ingredients
12 oz Champagne
Thyme Simple Syrup (see below)
12 oz Project Juice Pomegranate Orange juice
Fresh Pomegranate Arils (aka seeds)
Fresh Thyme Sprigs for garnish
Ice
Thyme Simple Syrup
1/2 cup pure cane sugar
1/2 cup filtered water
Five sprigs of thyme + more for garnish
In a small saucepan, combine the cane sugar, water, and thyme over medium heat. Stir until the sugar has dissolved; bring to a simmer and then quickly turn off the heat, cover and allow to cool and steep, about 15 minutes.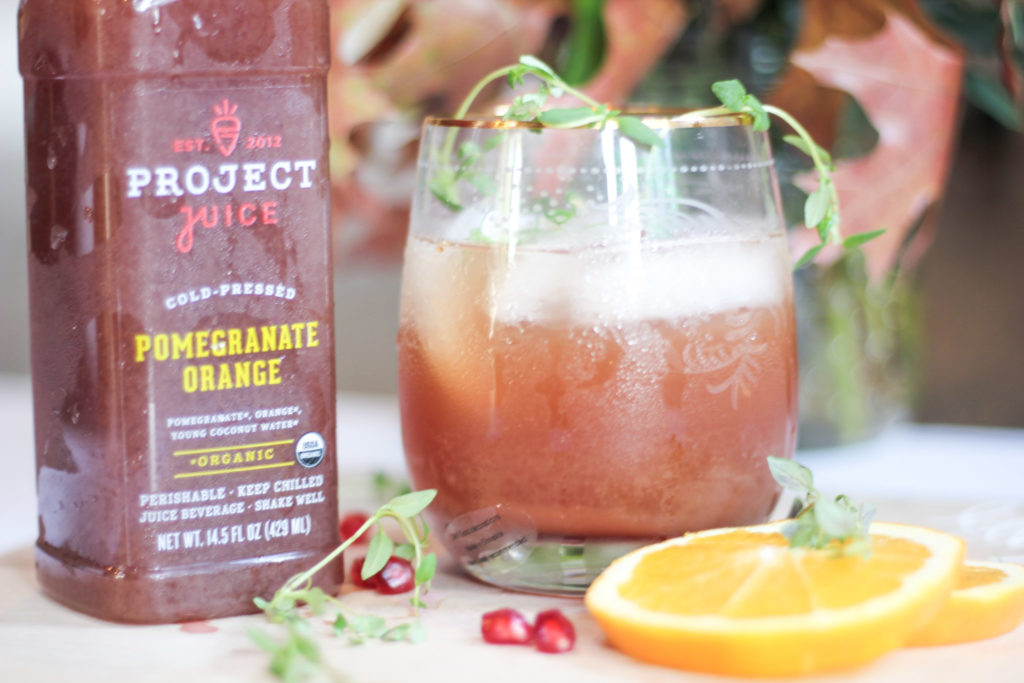 Directions
Fill up your glass of choice with ice. Add about two tablespoons of the simple thyme syrup to each glass. Taste your simple syrup prior and adjust the quantity to your liking. Pour 3 oz per glass of the Project Juice's Pomegranate Orange, and top off with 3 oz of Champagne. Finish off with sprigs of fresh thyme and pomegranate arils.
We wish you a very Happy Thanksgiving!
xx
Abby