Leading up to Thanksgiving, you find yourself giving a lot of thought of what you are thankful for. If you were to ask any female what they are thankful, pretty confident, the top three answers would be their close girlfriends. No matter what age you are, your girlfriends are some of the most vital people in your life. So this year, we threw our little ladies a girl-Friendsgiving complete with sweets and a perfectly styled fall tablescape with the help from our friends at Wild Child Party and Meghann Miniello. It doesn't get much more adorable than this! Such a sweet tradition to start with your little ones. Plus, it made them feel so special and who wouldn't be thrilled with all those treats at your fingertips! They had no problem indulging in all the sweets! Can you blame them?
Hey, big girls! Did you see our Friendsgiving too? Check it out here.
Photos by Julie Cahill Photography
Every gathering starts with an invitation. You remember when you were little, and would be so thrilled that you got something in the mail. YASSS! It was the highlight of the week! I just love the denim-inspired invite that our girlfriend, Meghann Miniello created.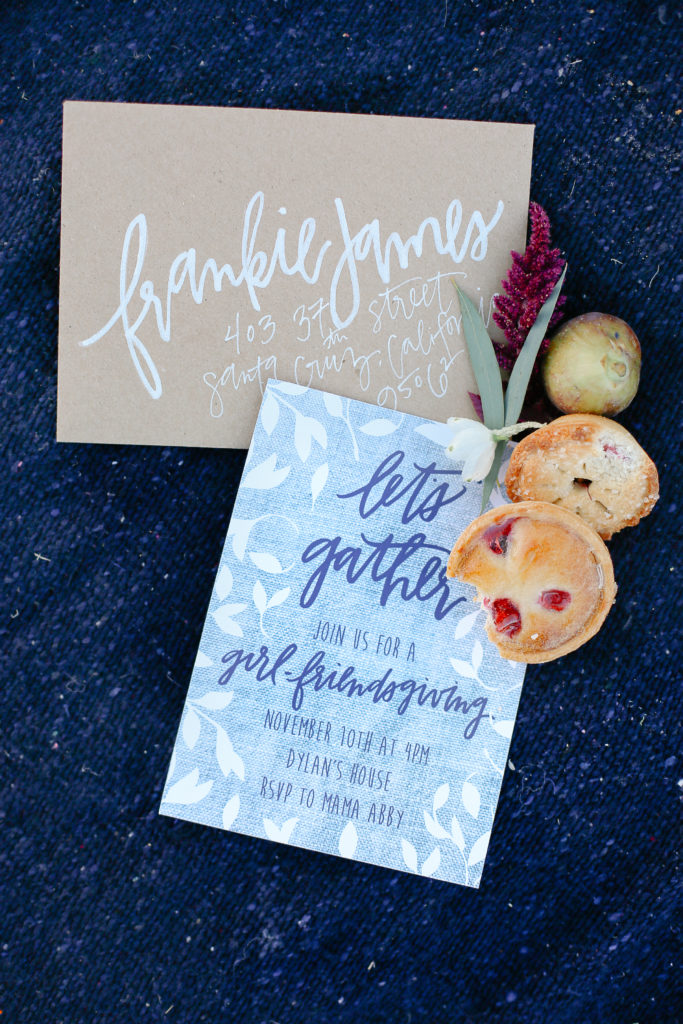 1st thing on any little girl's mind…. what am I going to wear? These little ladies came dressed to boho perfection in Little Baberham. If you haven't, you MUST check out Little Baberham. I have become quite jealous of my daughter's wardrobe with these beautiful pieces in it.
I just can't. Too cute!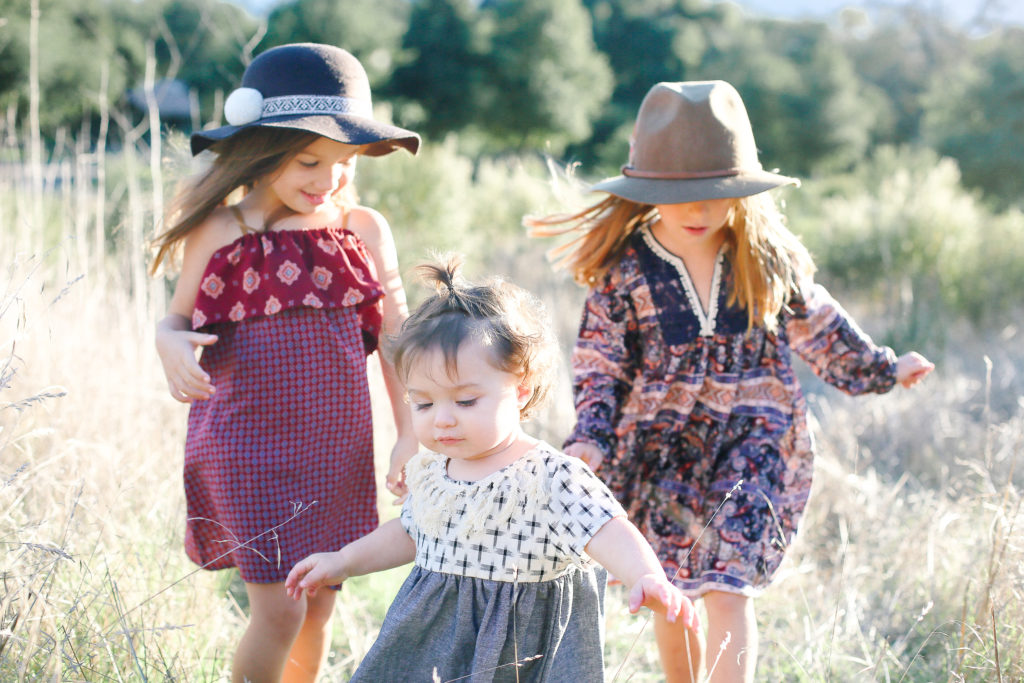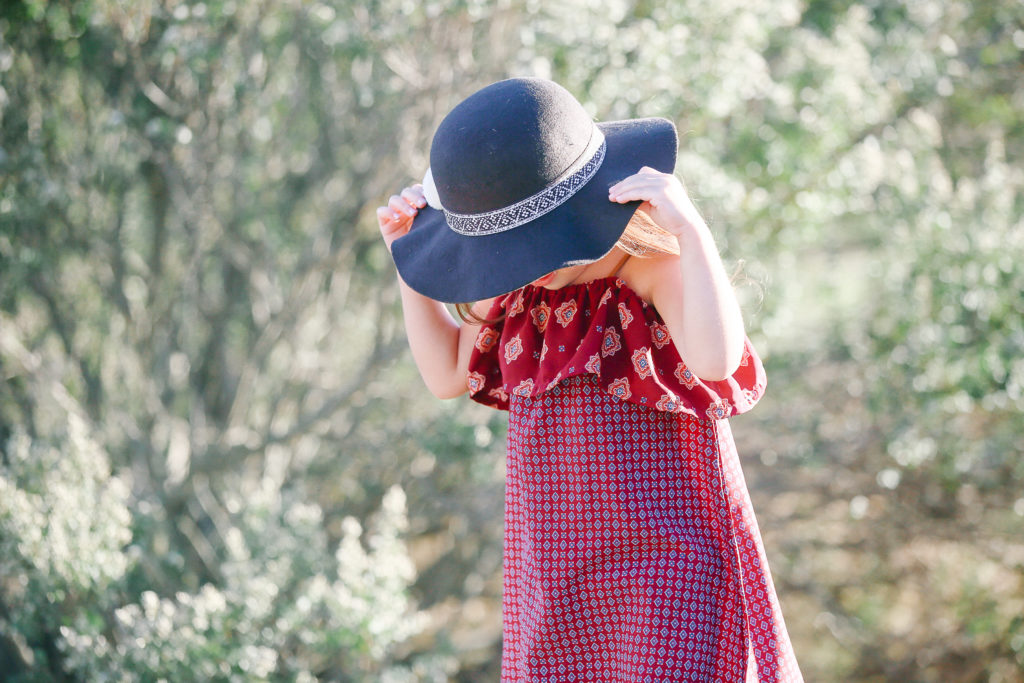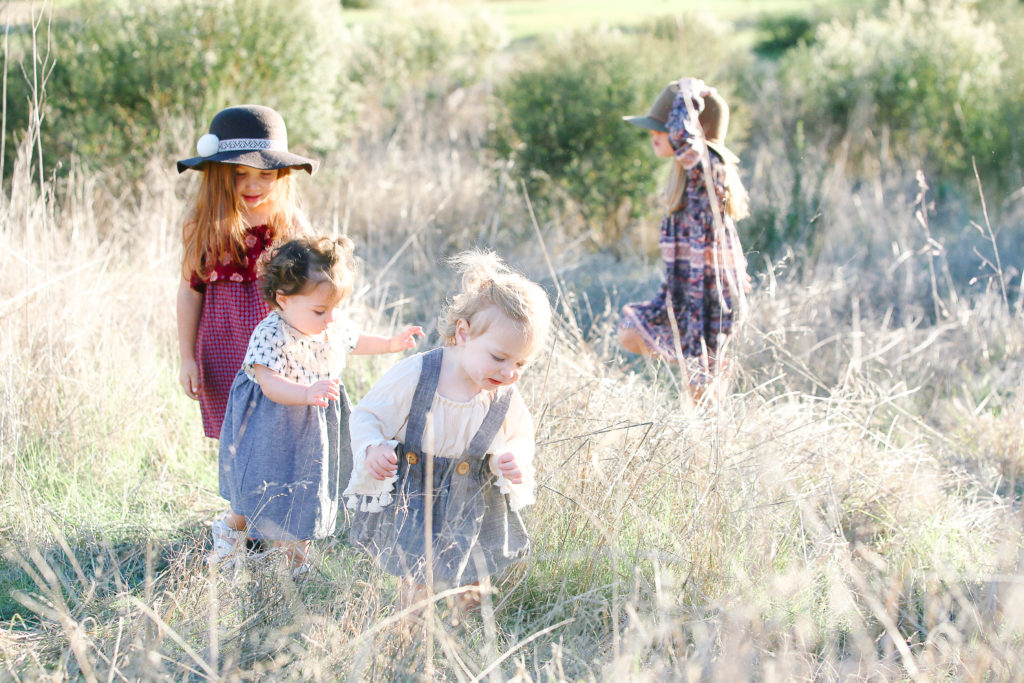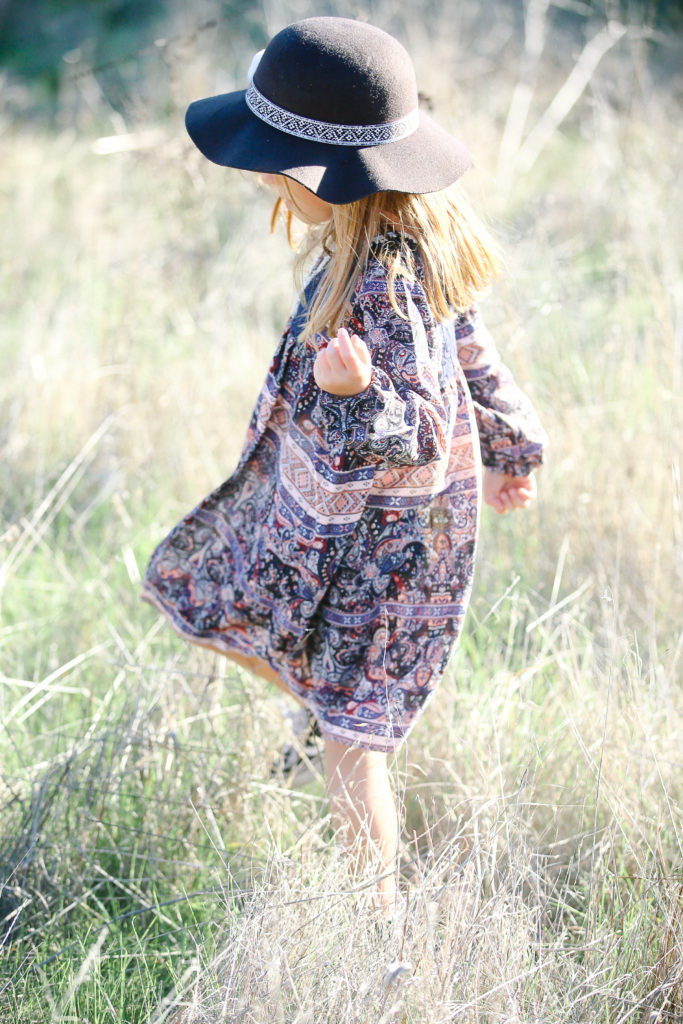 Dylan loves to twirl in her Ariel Dress. I would too!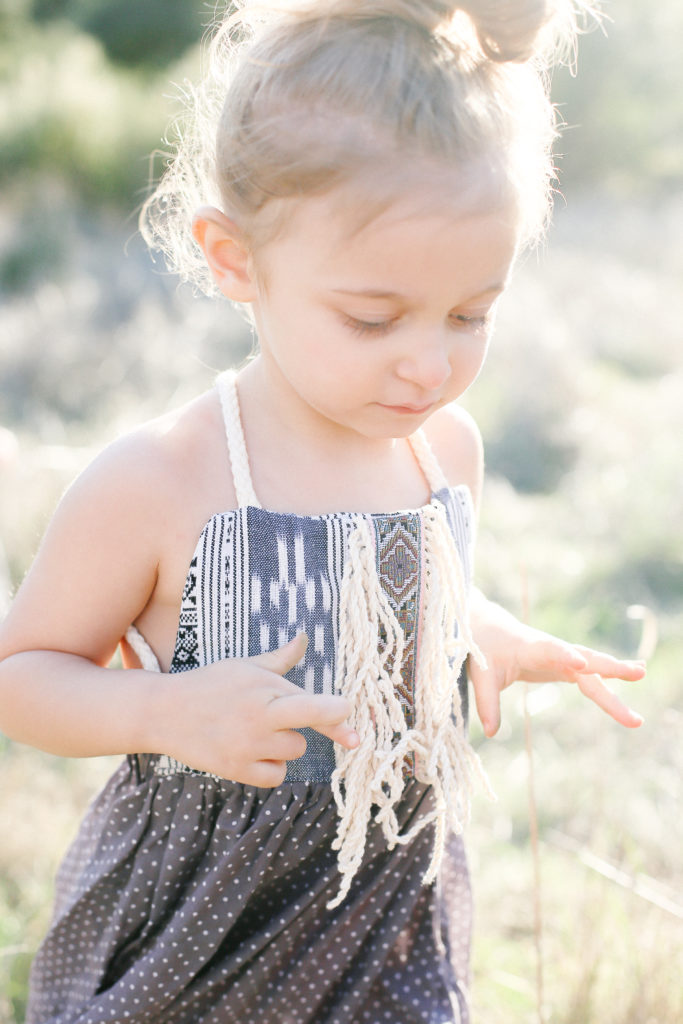 Oh, my fringe! This Aspen dress was made for Esme!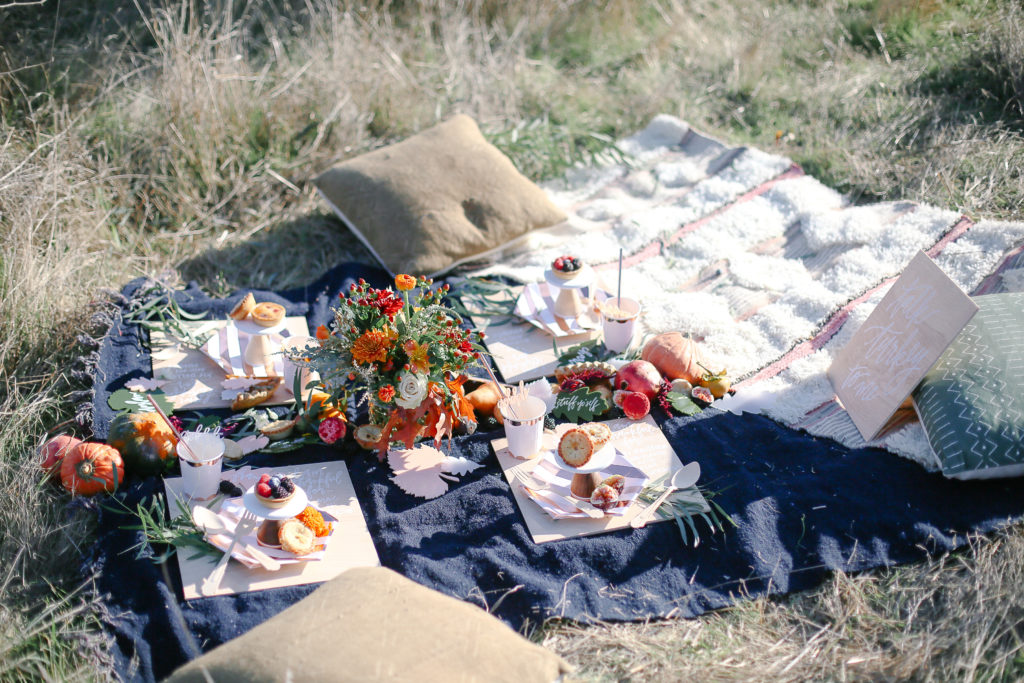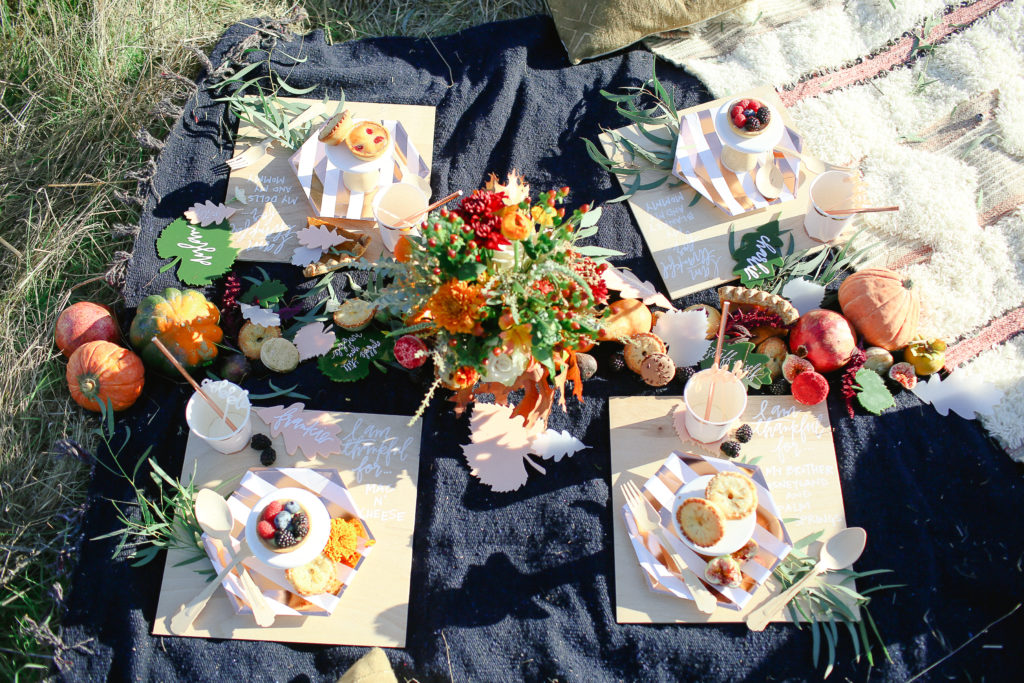 The perfect little scene for a girl-Friendsgiving. Make yourself comfy and cozy up with your besties with this little fall picnic. You can't get more comfy and cozy for a fall picnic without the Abyss blanket from Gunn & Swain.
Wild Child Party has the cutest fall tabletop products this year. We are smitten over the rose gold plates, cups, and straws. Paired with the mini wooden cake stands that were a perfect holder for some yummy treats. They have the coolest kid tabletop essentials for any party you could imagine. With Christmas around the corner, you will be sure to find their holiday tableware on our tables. Check it out here, and get some fast! Still looking for some Thanksgiving decor, run into their store in Long Beach.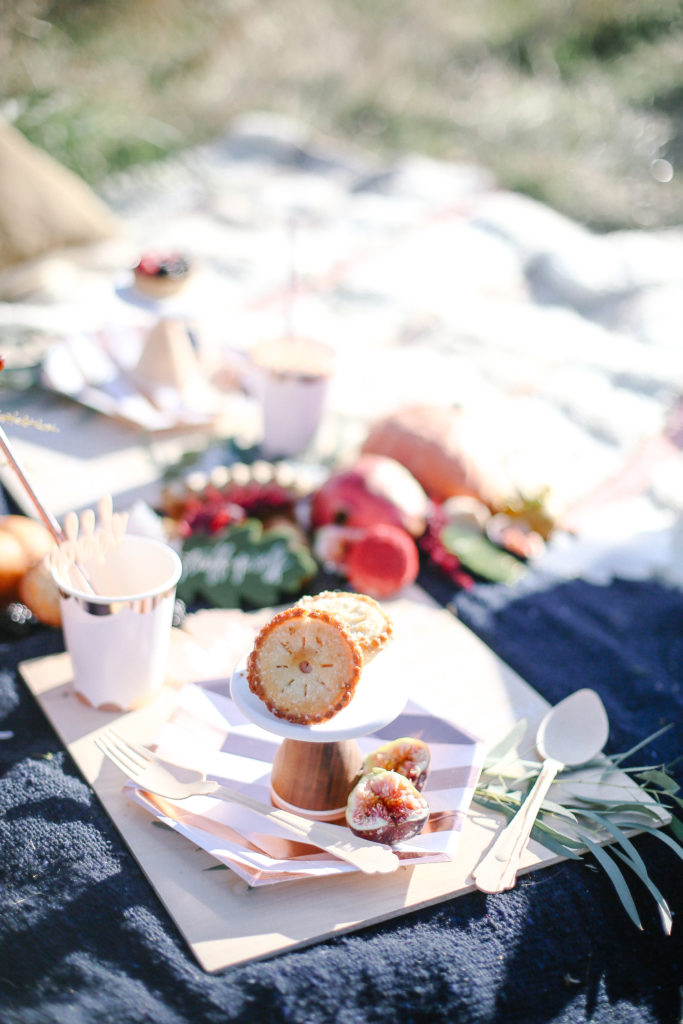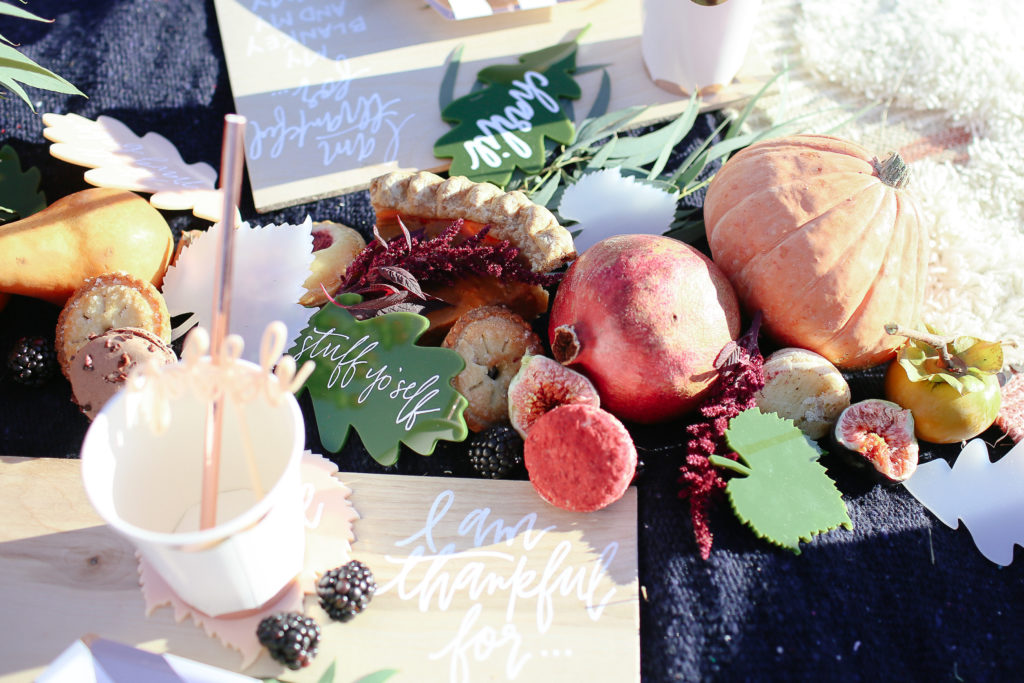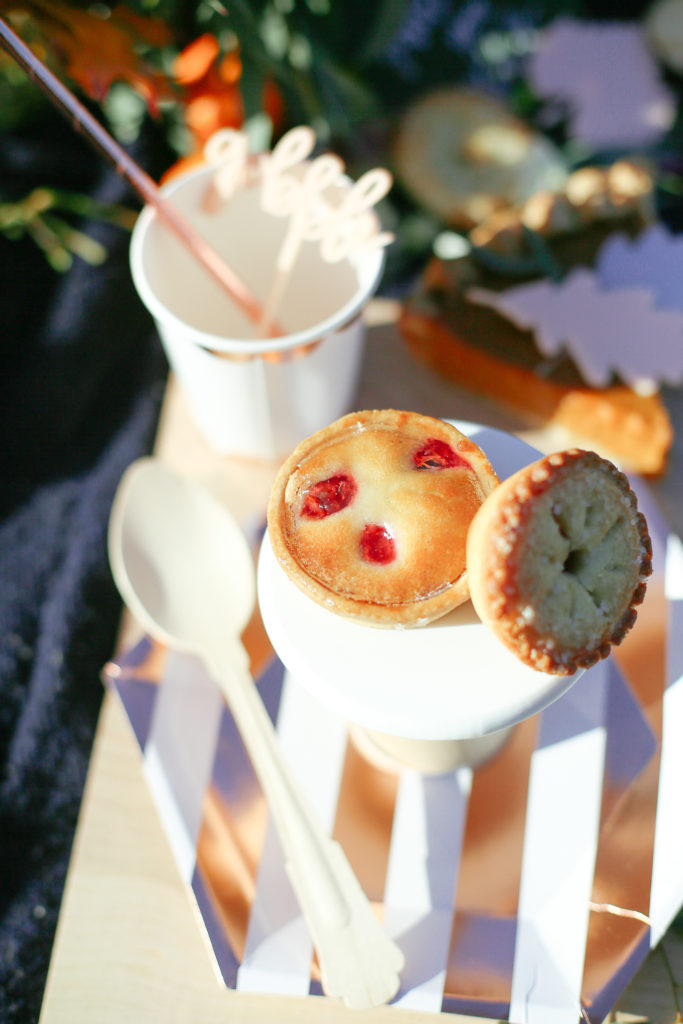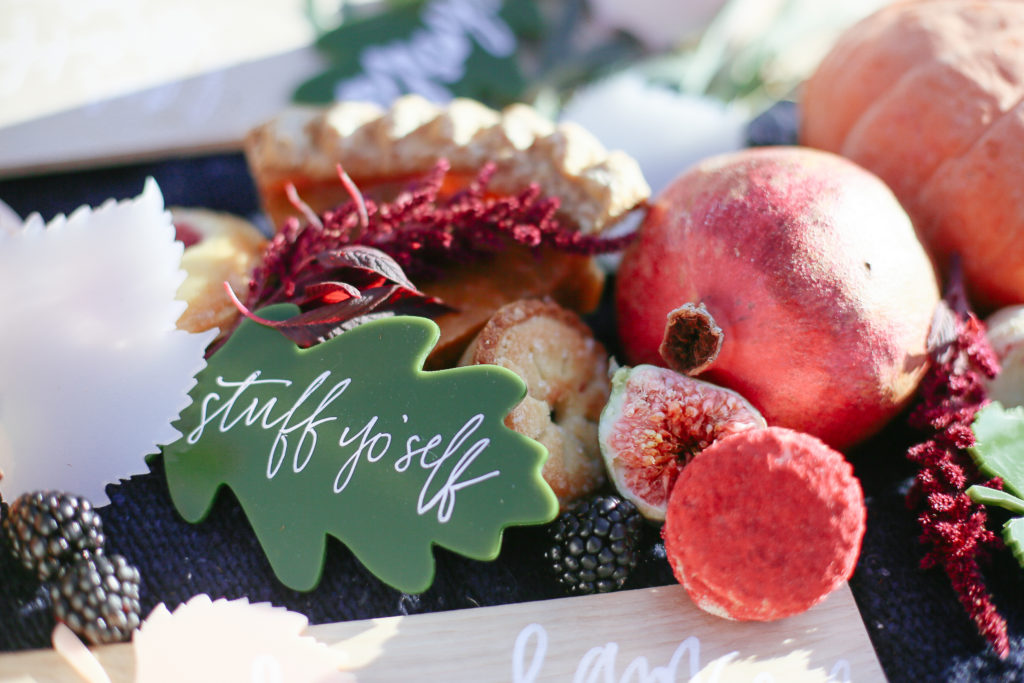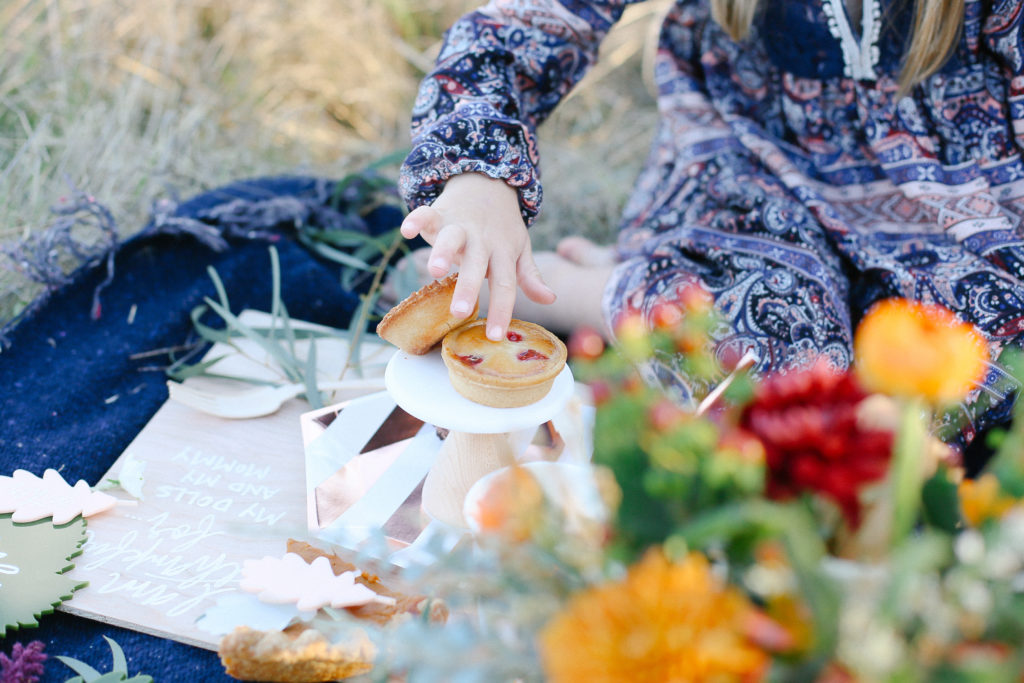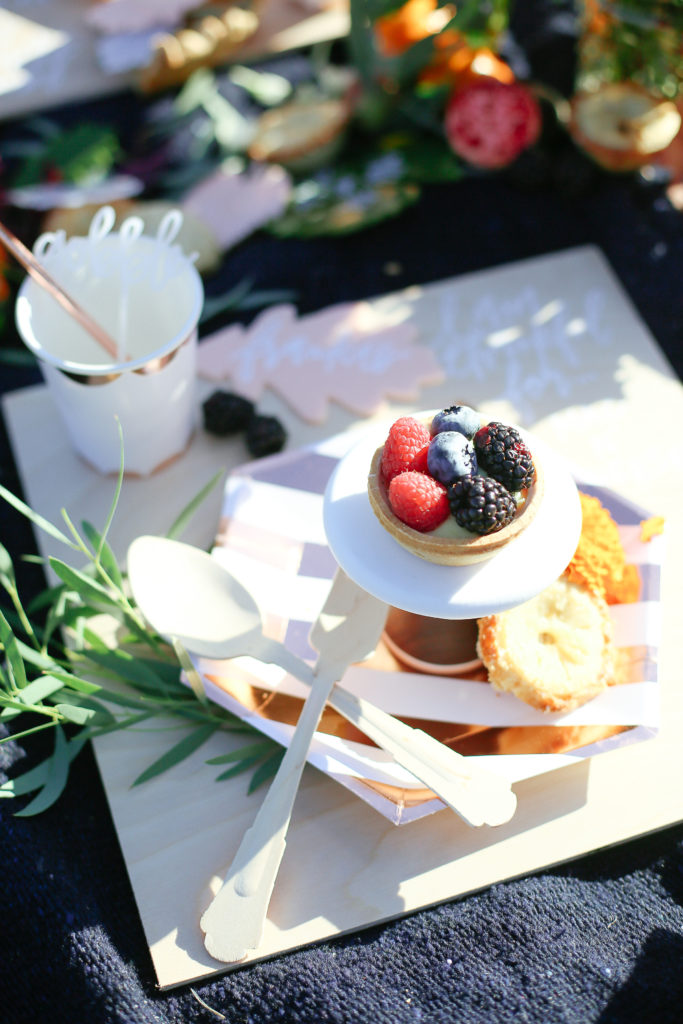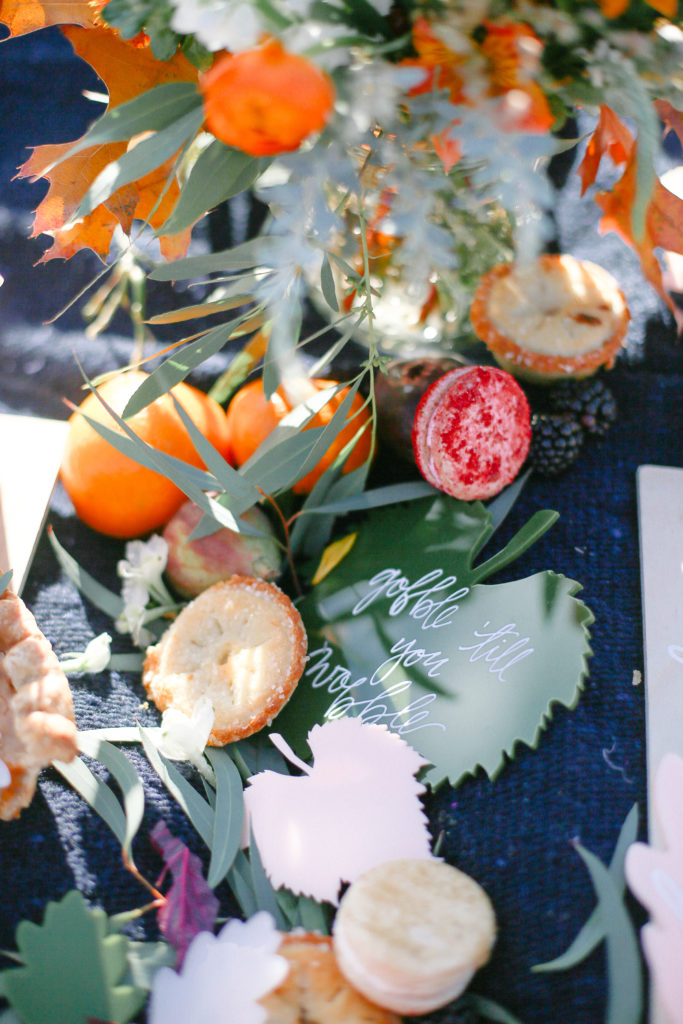 We were thankful for a lot this year!
Each little lady let us know what they are thankful for this year. We couldn't wait to hear what they would say! Priceless and so sweet! Meghann Miniello created square wooden charges including what each little one is thankful for.
Meghann went one step further and created some fun fall acrylic leaves that were sprinkled along the tablescape, and also acted as name cards for our little ladies. Let's not forget the gobble stir sticks for the little ones to feel like big girls!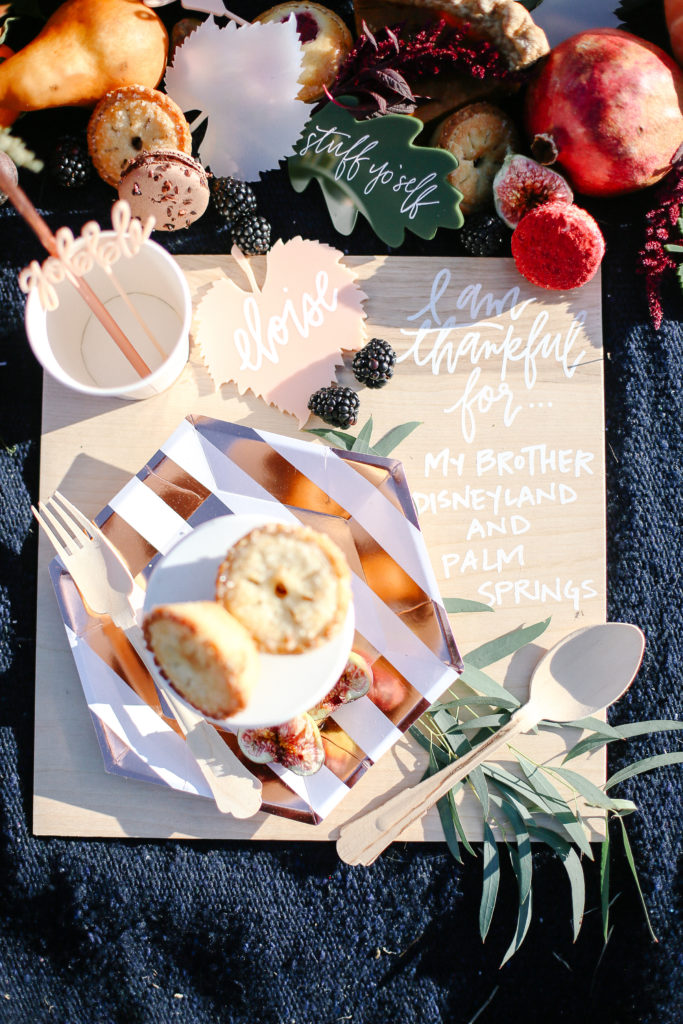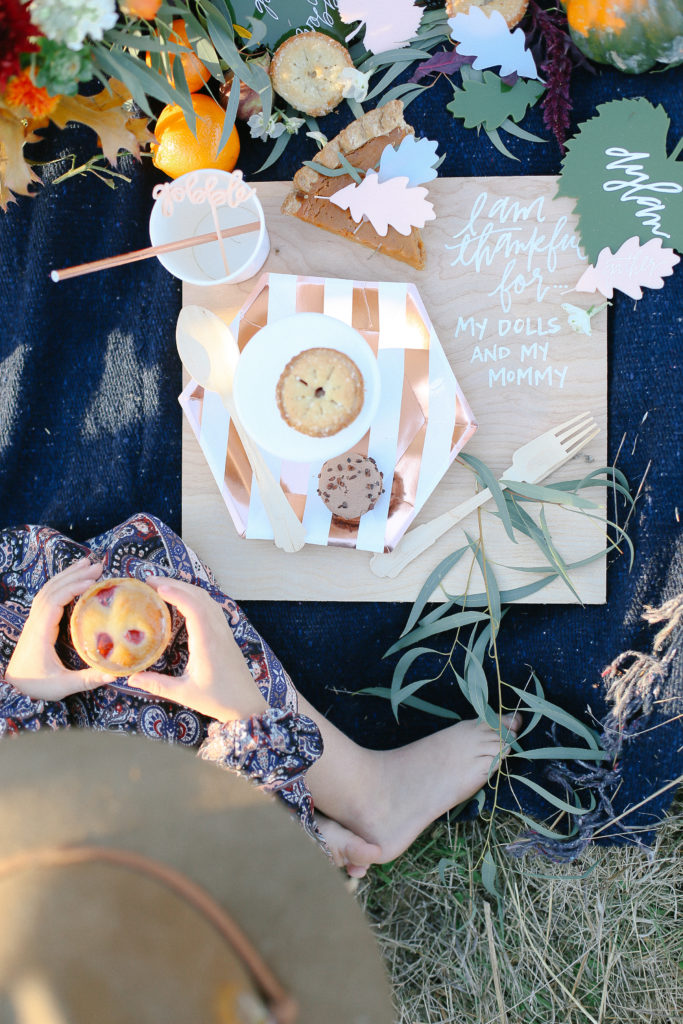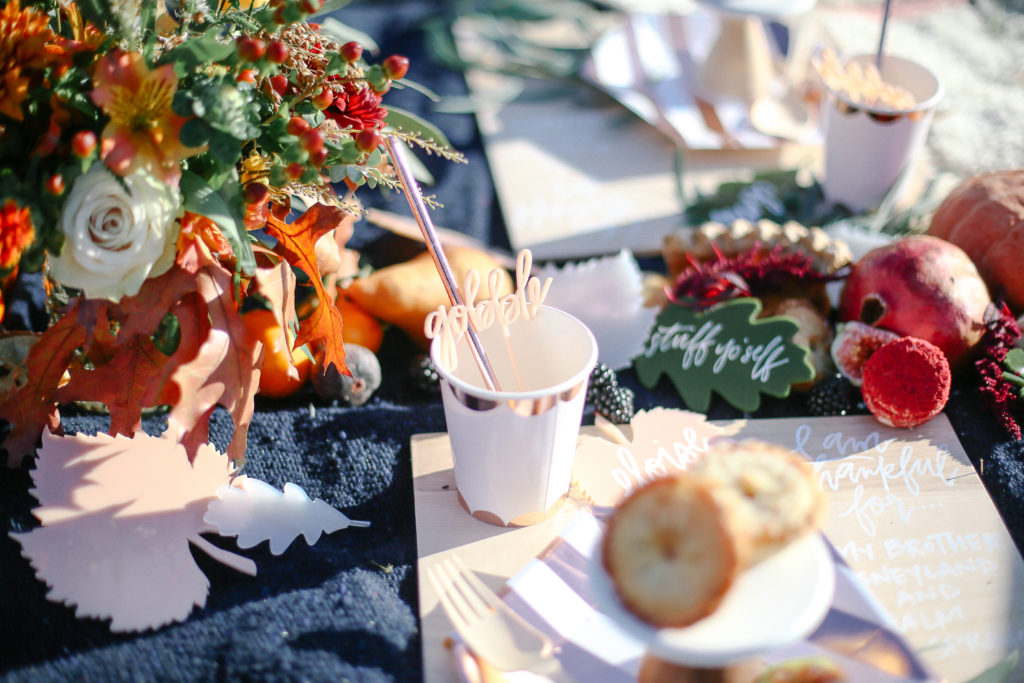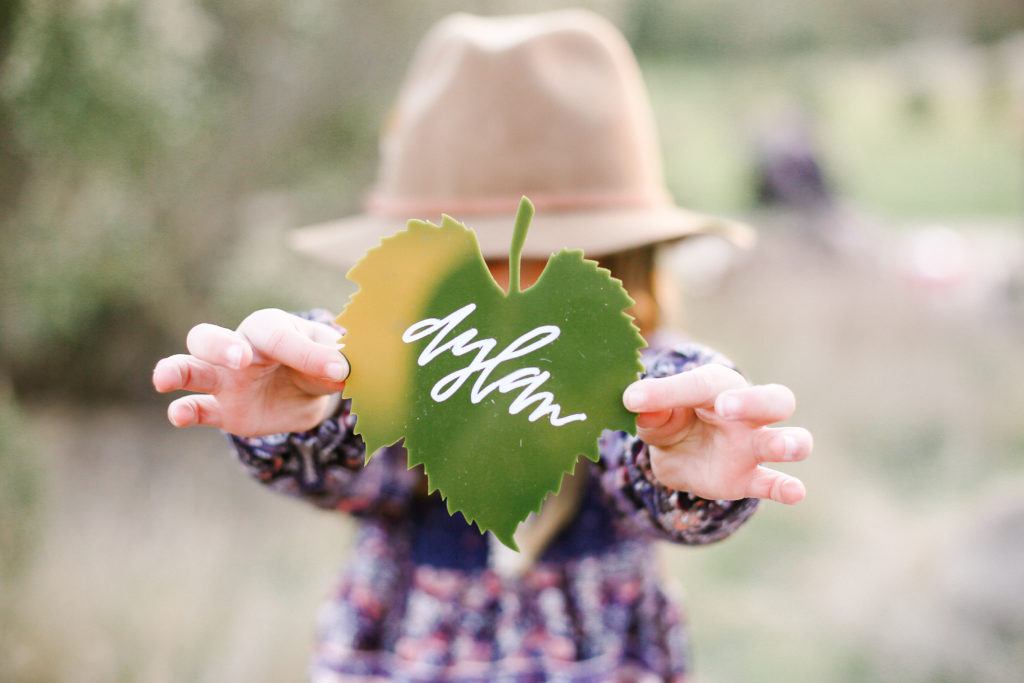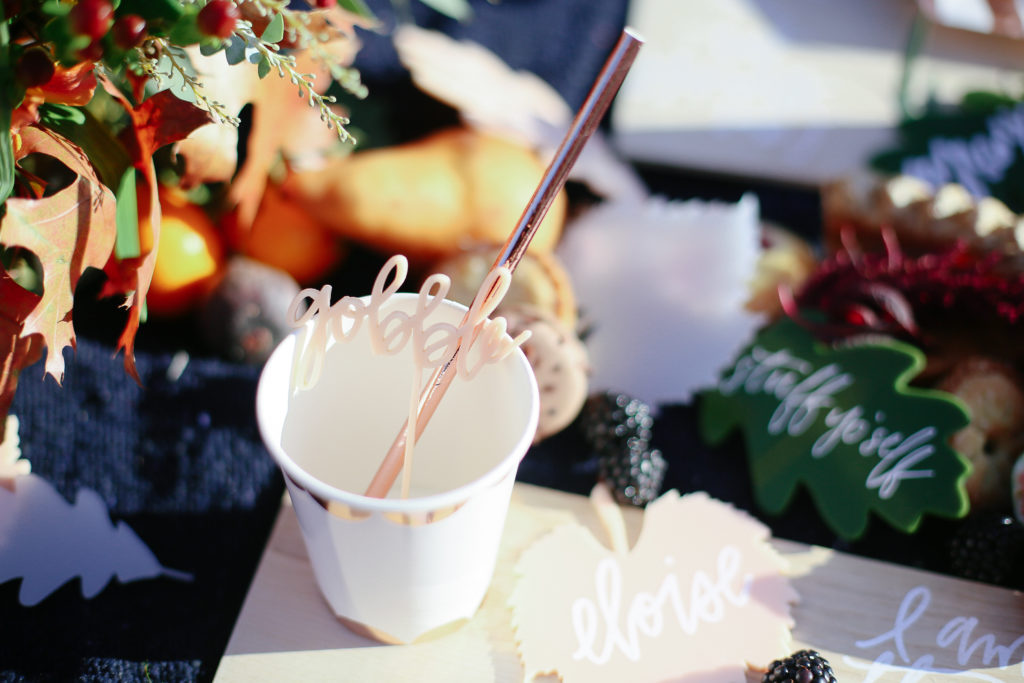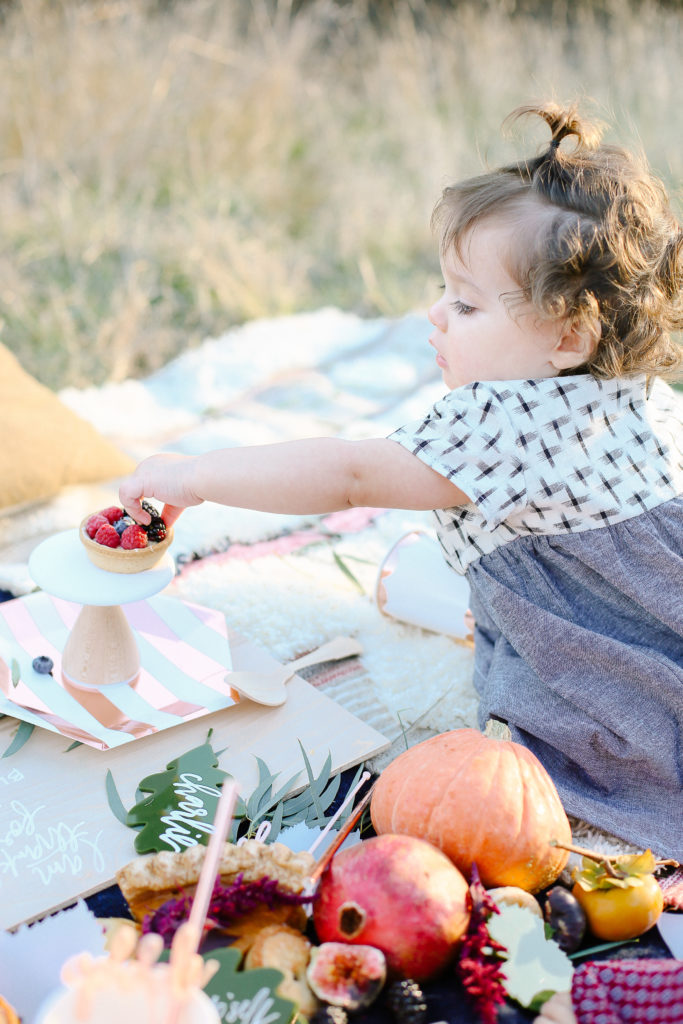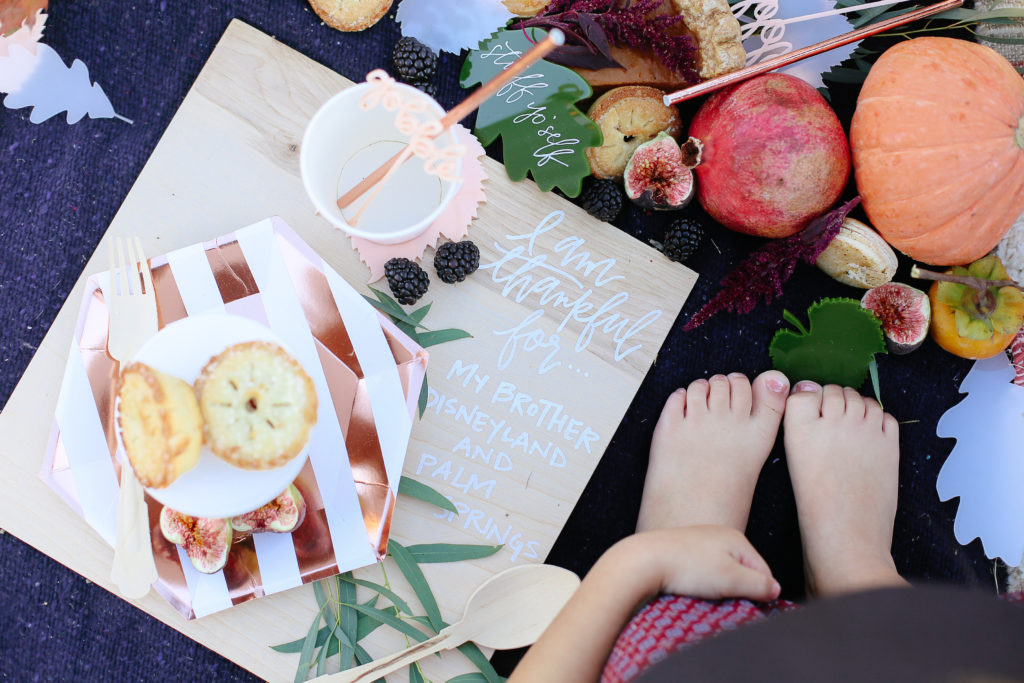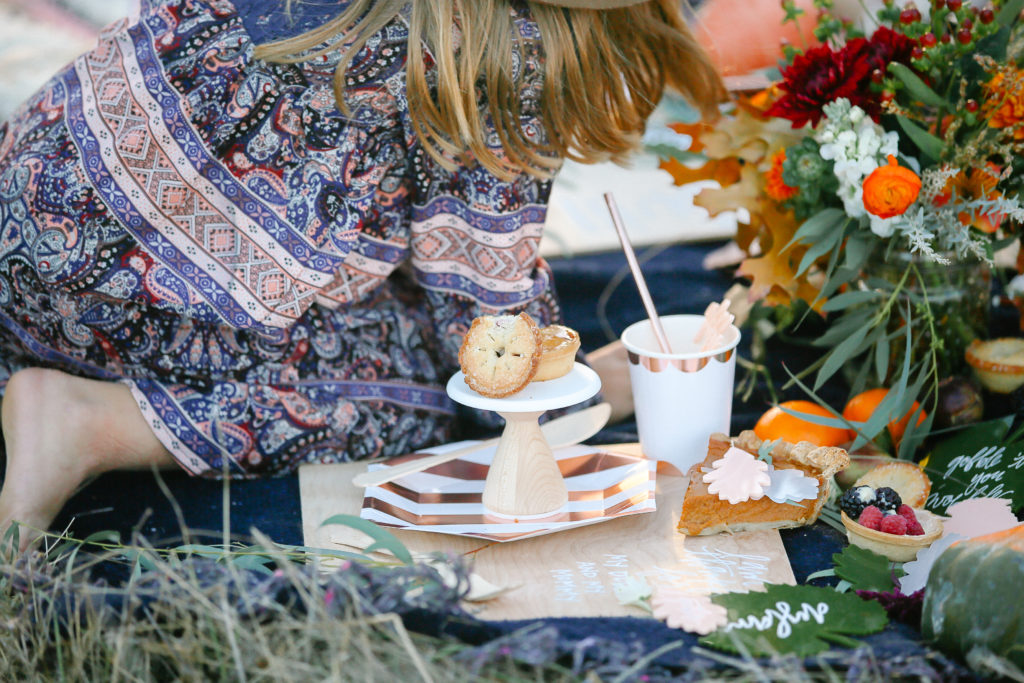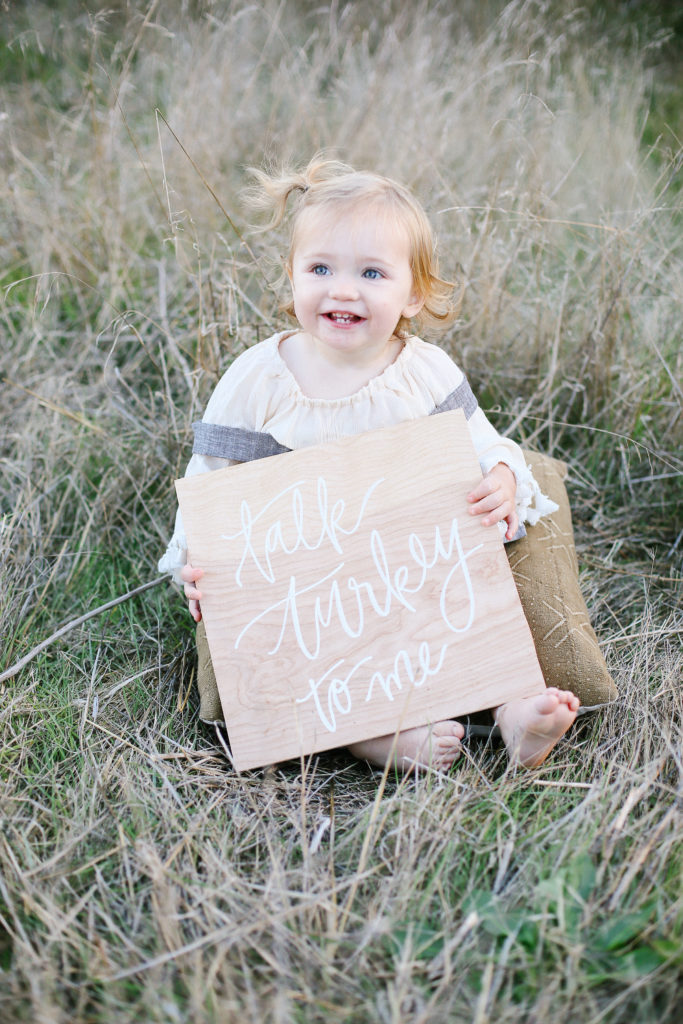 Oh, Frankie James! The best little model for her mama's fun signs!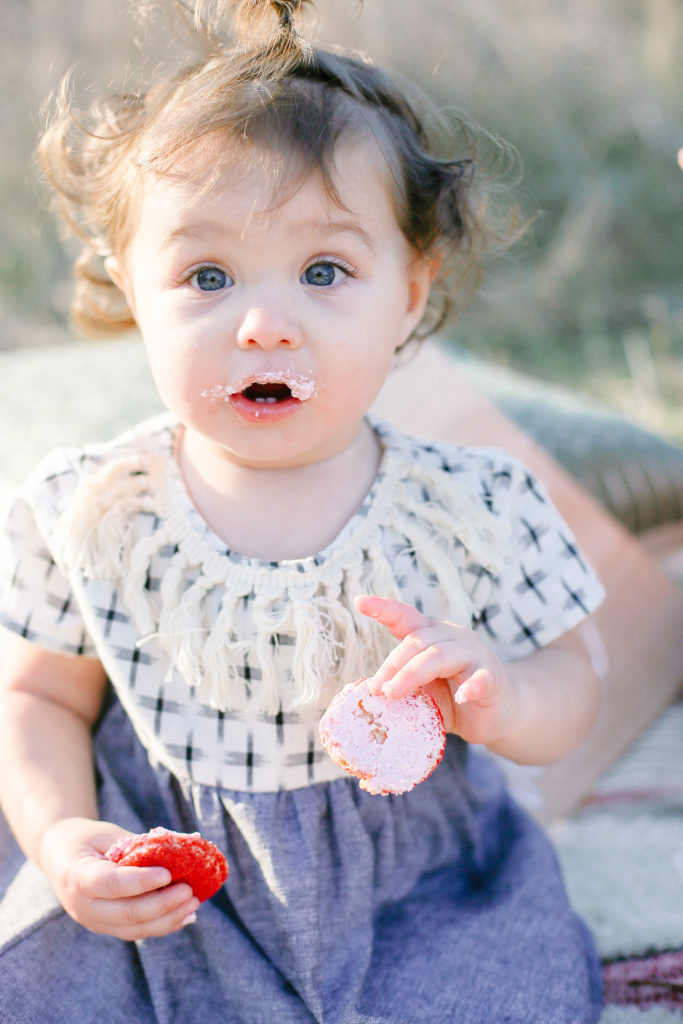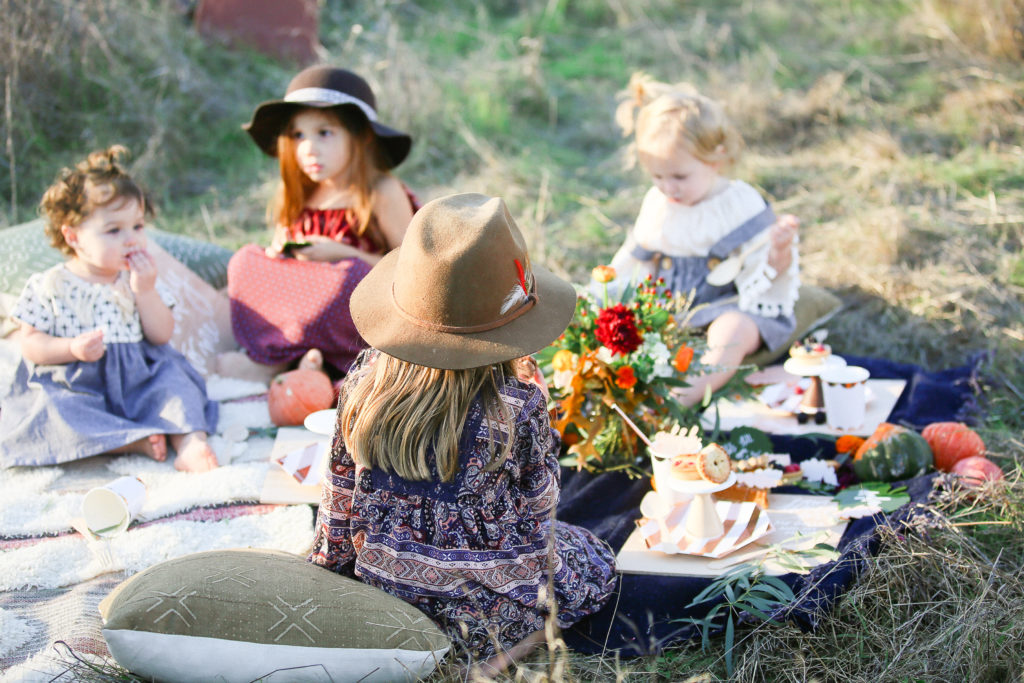 A perfectly styled tabletop is not complete without our two favorite things: flowers and sweets. A girl's best friend right?! Our friends over at Petite Petal created a perfect fall colored floral arrangement that made itself perfectly at home in between all those yummy treats.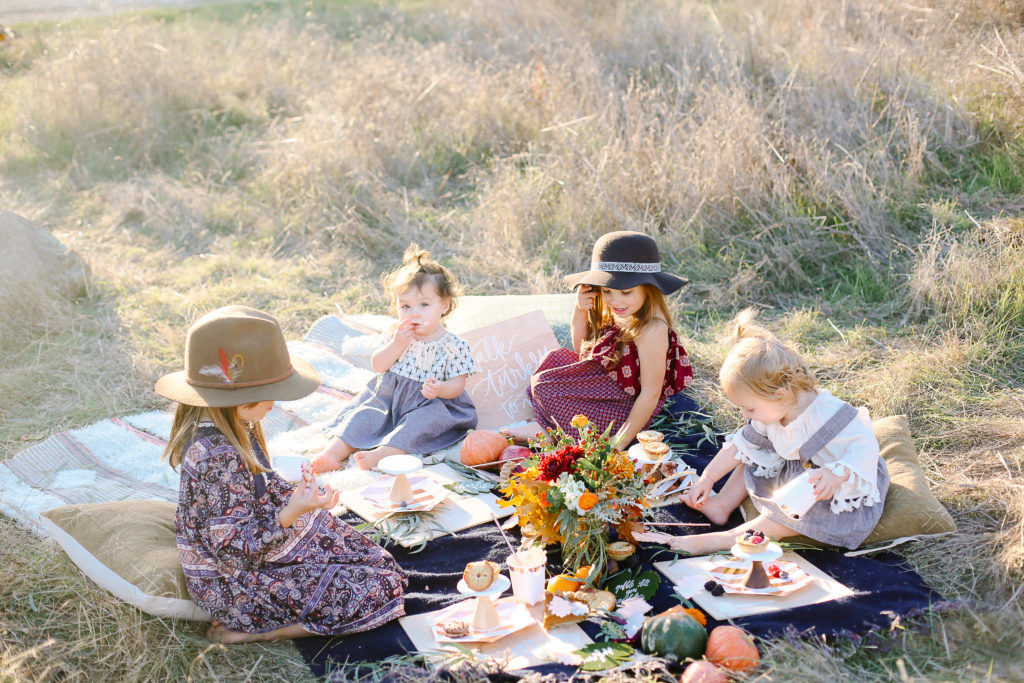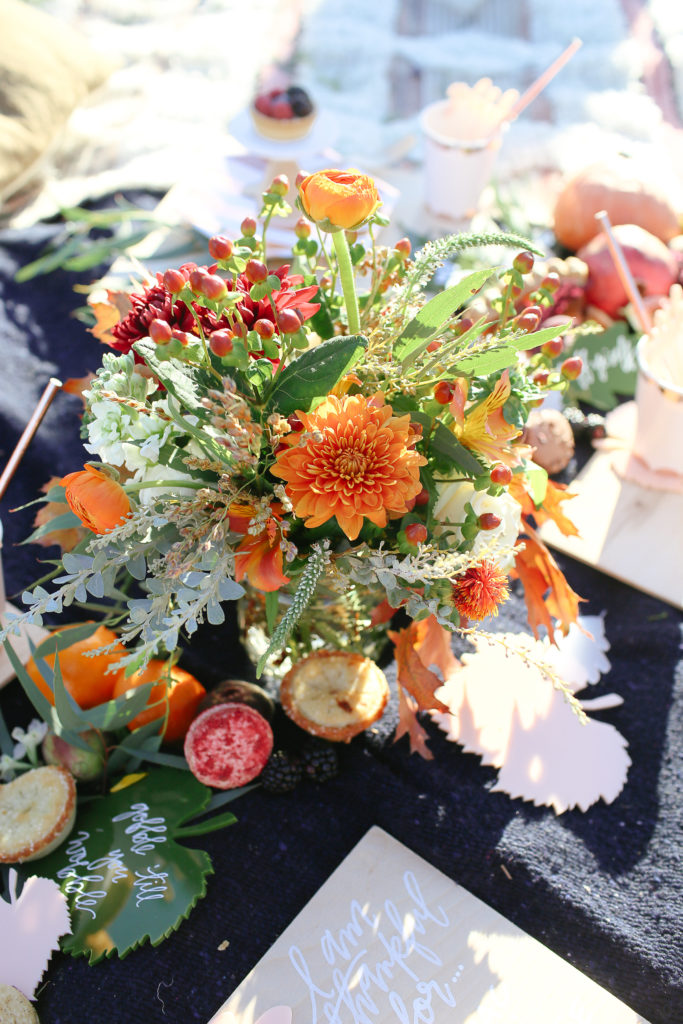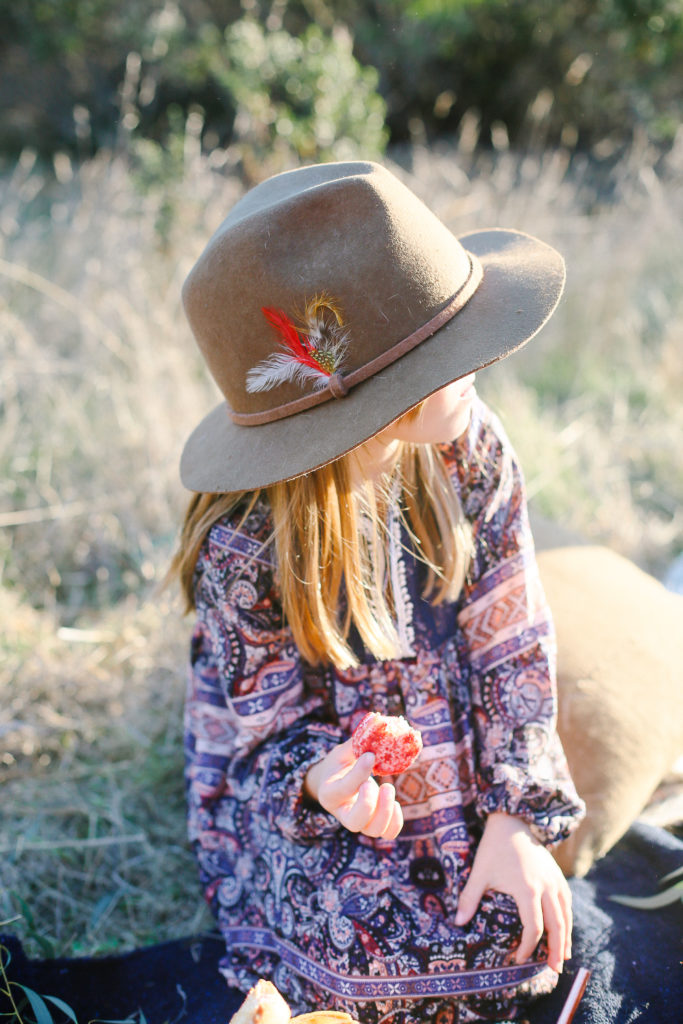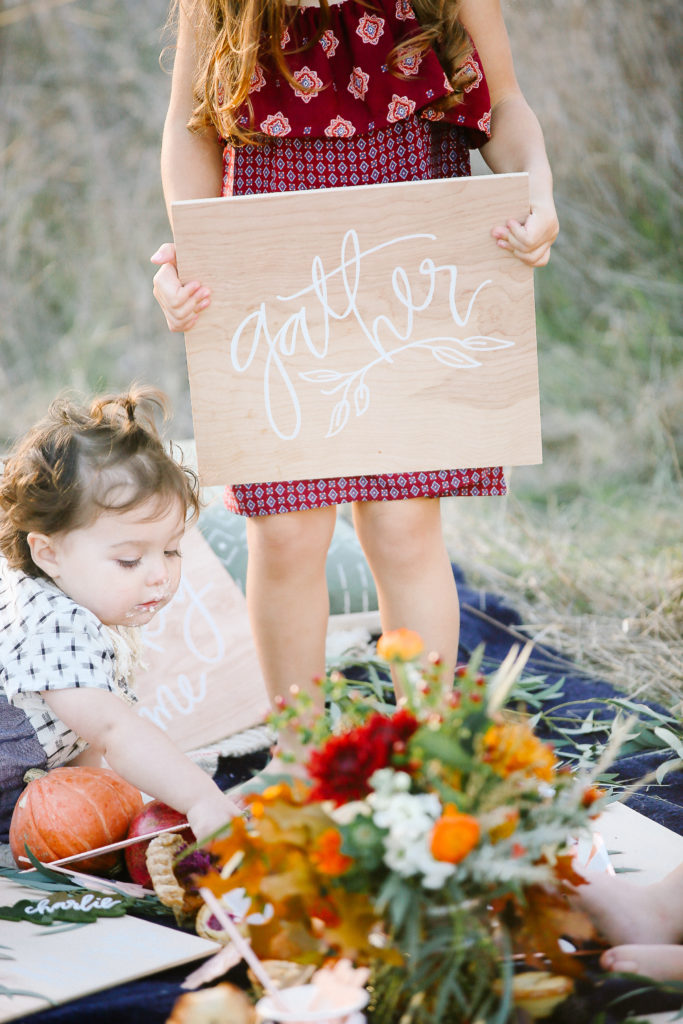 I can give you one guess on how long it took those little hands to reach for that pumpkin pie slices and mini pies from Whole Foods.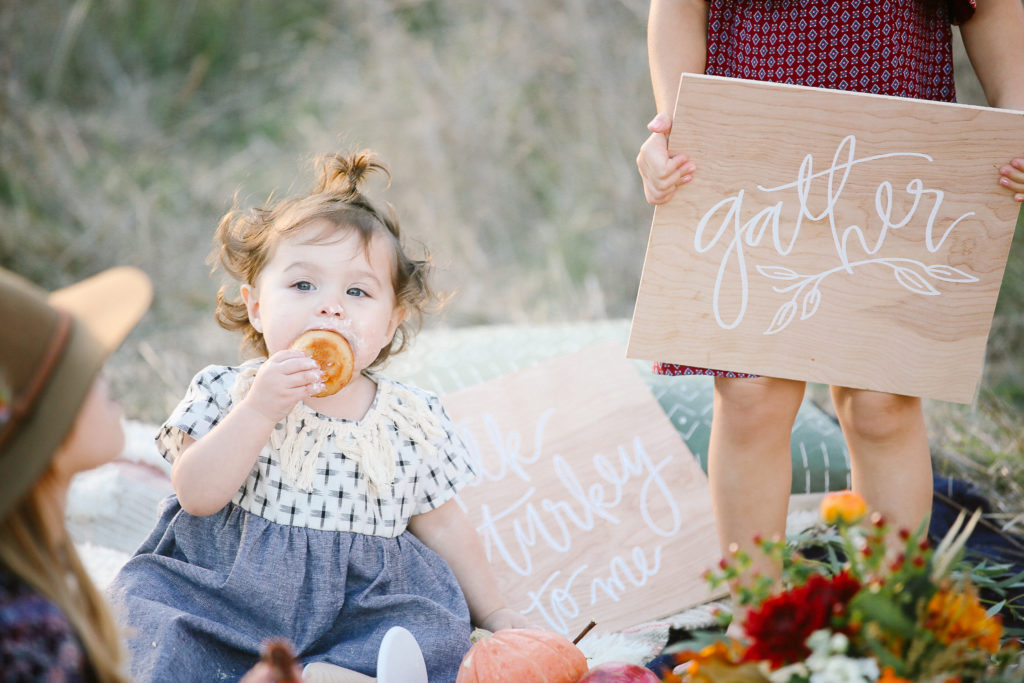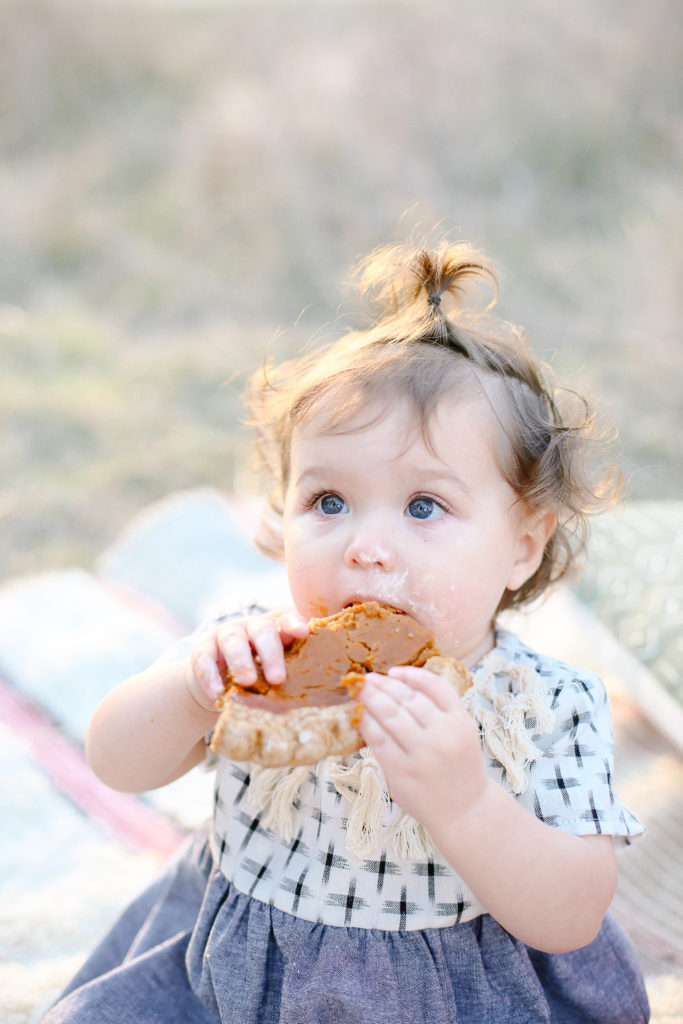 It took about a whole 3 seconds until this cutie got a hold of that pumpkin pie.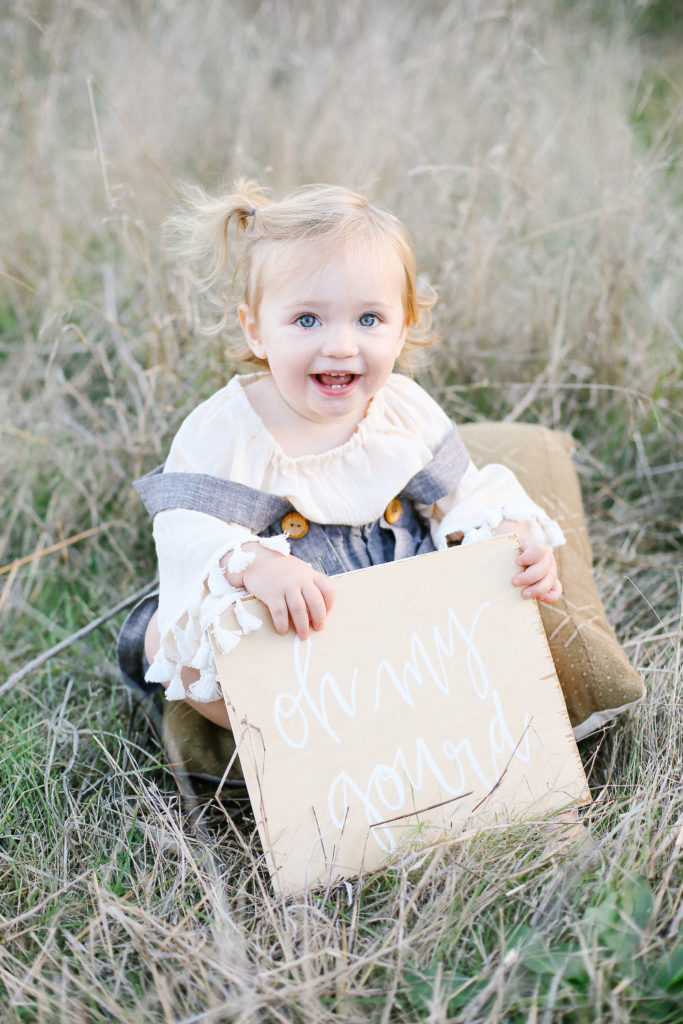 Oh, my gourd! Just too much cuteness today!
 Let's all be thankful for our close pals and give them an extra squeeze when you see them next!
Happy Thanksgiving!
xx
Abby