This past year I met Alison Bernier, a local Orange County photographer who specializes in children and family. I had admired her work from afar for a while and luckily we became connected! Doesn't hurt that we are new neighbors as well, so I stalked her till she was my friend, haha! Her work is always incredible and I have been lucky to work with her for a few kid's birthday parties this past year.
She has such a way with capturing emotion and those priceless moments that you never want to forget. Plus, she is so incredibly easy to work with, she's honestly a dream! Court is definitely quite smitten with her which is evident in the way he tackles her constantly… Sorry Alison!!! But truly, if anyone can captivate your little ones and get them smiling during a session, it's her!
Alison is helping us today by giving advice on Fall family sessions… Yes, that time of year is upon us!! It's time to start thinking of your yearly family photos so you can be ready for the holiday season. She's giving all of her advice on the matter and also sharing about her upcoming mini sessions! So get ready for your photos with Alison and I'm sure you'll want to book with her too!! My family and I just did a session with her and I'm sharing the photos with you today, along with a little bit of my own advice. Keep reading for all the details!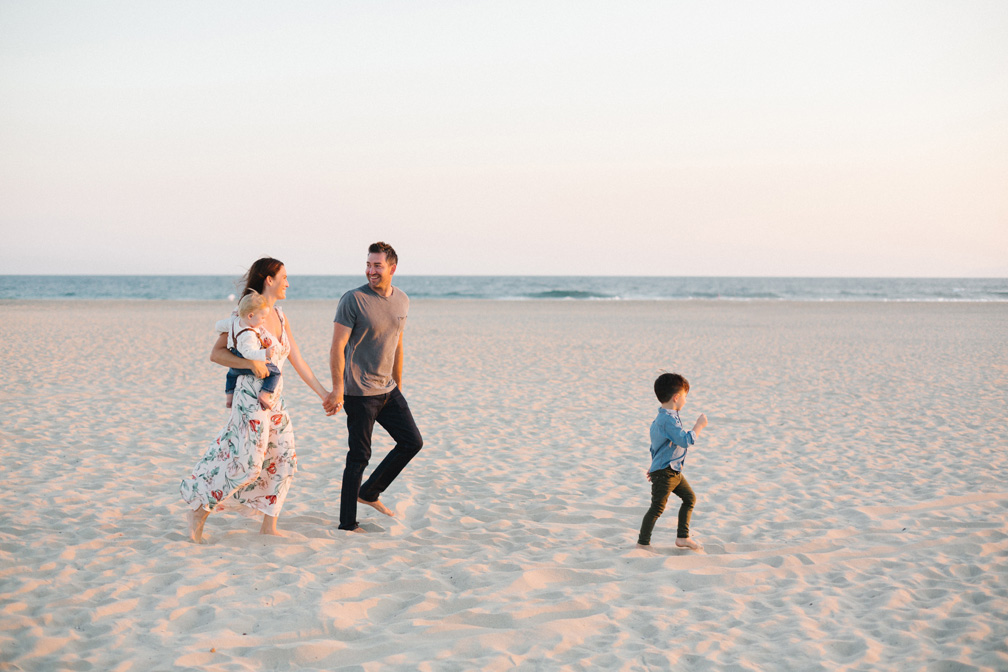 All photos by Alison Benier
Jacquelyn's Hair by 1011 Makeup
When is the best time to book your family session?
The Fall is definitely my busiest season so it's best to book as early as possible if you want to get pictures done in time for a holiday card. For newborn sessions the best thing to do is contact me while your'e pregnant to let me know you're interested and then book the specific date the week baby arrives.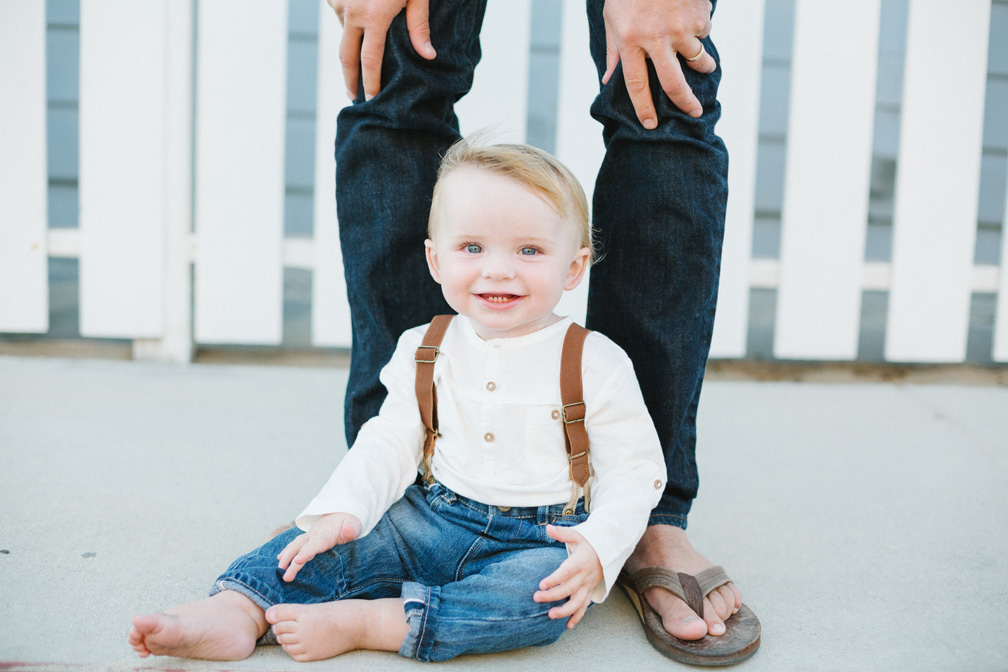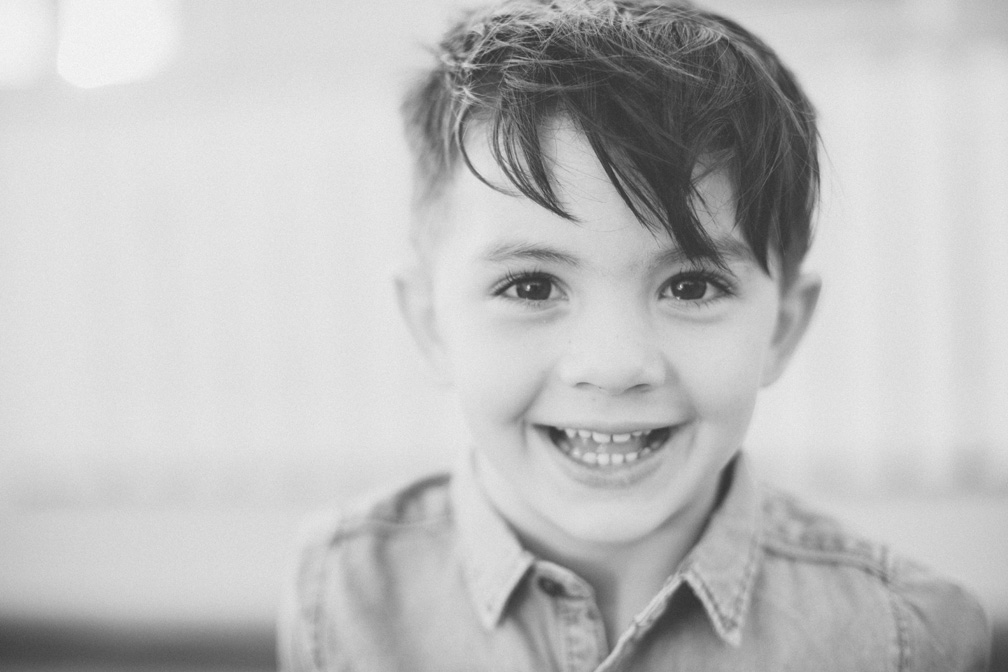 What advice do you have for parents taking photos with little ones?
Have fun with your kids and let them be kids. Sometimes this means letting them behave in a way you wouldn't normally but usually that means they will be enjoying themselves and be smiling. Throw them in the air, tickle them and tell them silly jokes. Those are the moments that feel most genuine and candid.
I have two different sessions available. A Mini or a Full Session. The Mini is 45 mins and the Full is for 1 to 1.5 hours.
I also do special Holiday Mini Sessions that are short and sweet at 20 minutes.
I know I have to shoot fast with kids and I like to mix it up and keep things moving. If kids don't want to sit still then, we do walking shots. If they are feeling snuggly then seated ones with Mama. I try to let them dictate the flow of the session to avoid meltdowns as much as possible.
One of my favorite spots is the beach, lately in particular Newport Beach where there are open expanses of sand to play with and gentler waves rolling in for kids to play in at the end of a session. I also love any park that has big beautiful trees for the light to peep through and create pretty sun flare in the lens.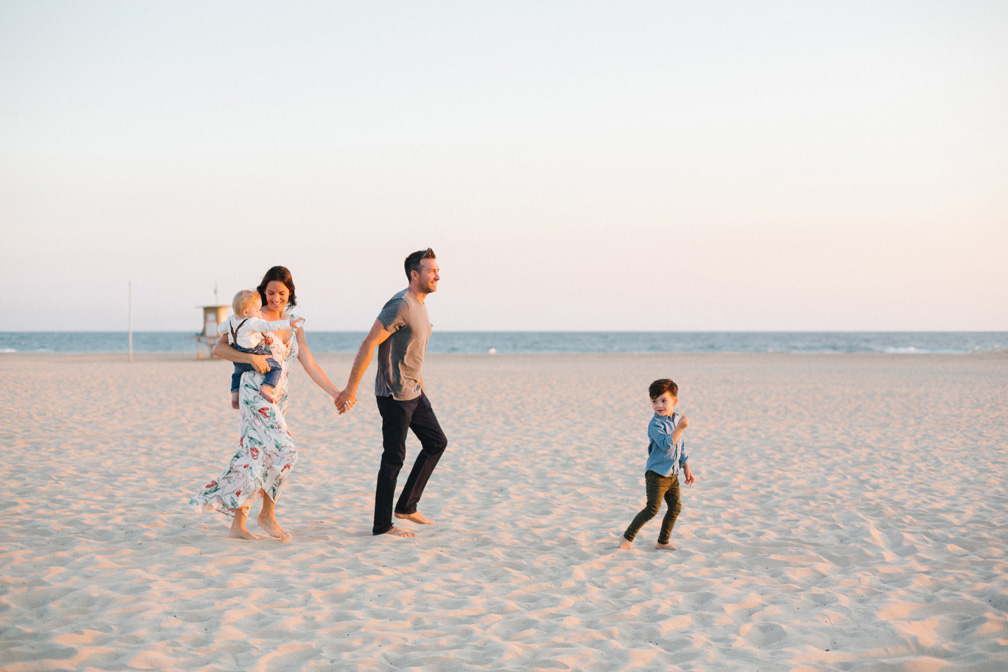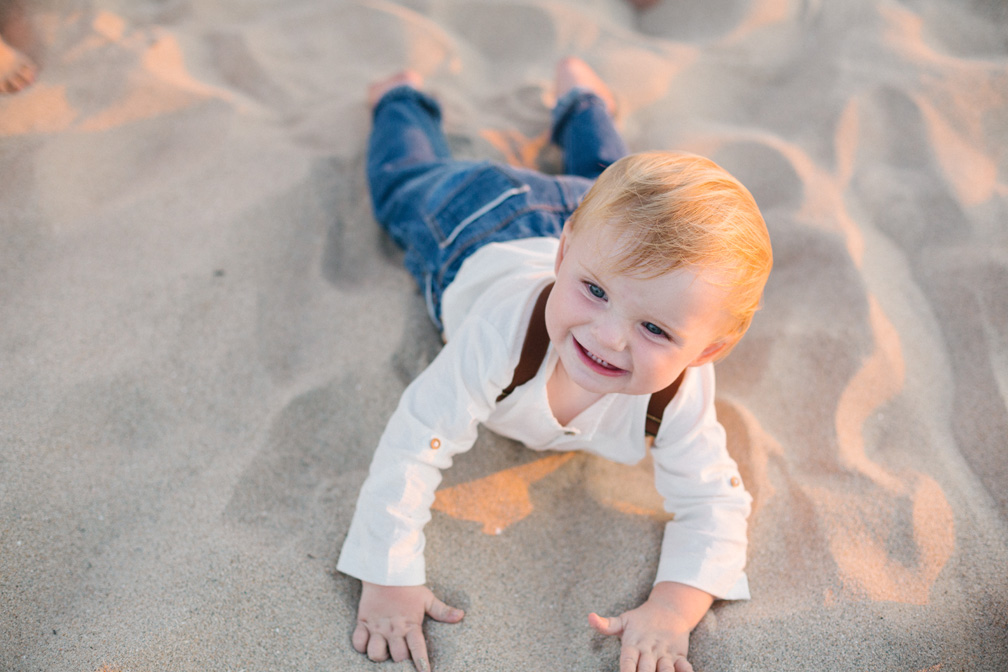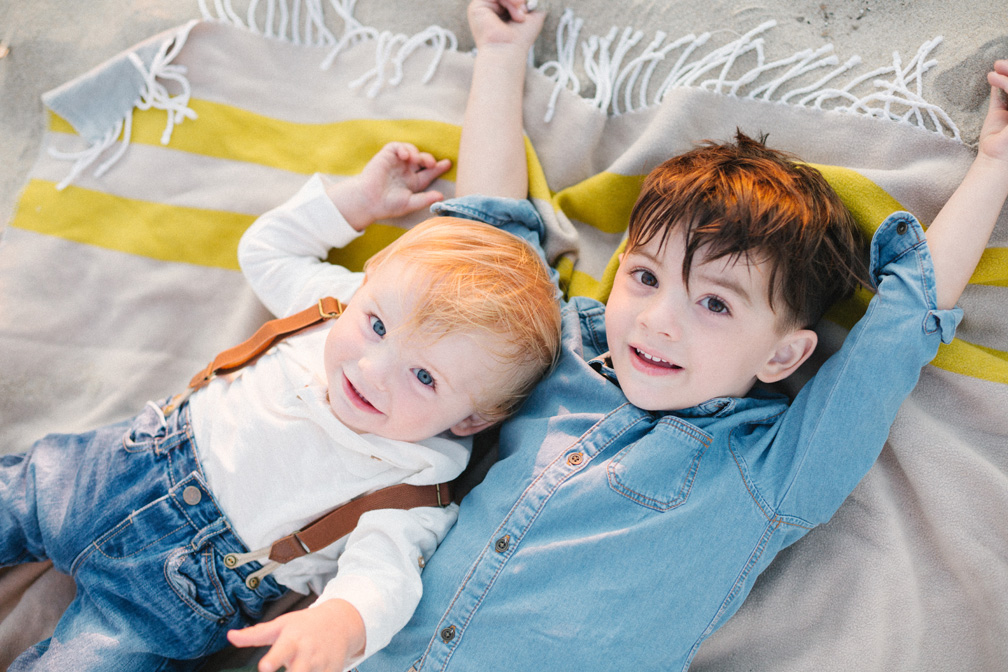 How should we dress as a family for photos?
If you're having a hard time picking out outfits for the family an easy way to make everything come together is to select 2 or 3 colors for everyone to work with in combination with denim and neutral colors. It pulls everyone's outfits together without making you all look like you're in uniform.
One thing to avoid is tee shirts with large graphics or text on them as they can become distracting.
Also if Mama is going to be in a print then keep everyone else's outfits in solid colors or prints that don't conflict with each other. For example a bold plaid shirt on Dad will likely clash against a bright floral dress on Mum. The same goes with multiple plaid and check patterns on Dad's and little ones.
I love being able to capture the interactions between each of you. The natural way a Mother will fix her child's hair or the way a Father can so casually throw their toddler over his shoulder. It is nice to have those classic portraits of everyone looking at the camera but the beauty for me, really lies in the little details. The little things you want to remember later on when your kids are big and grown.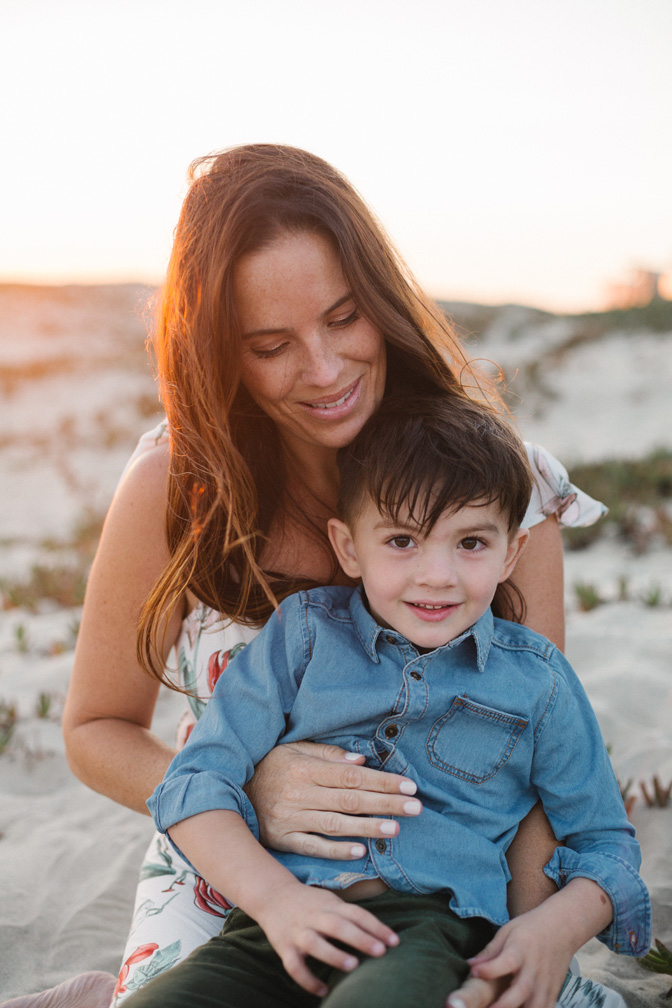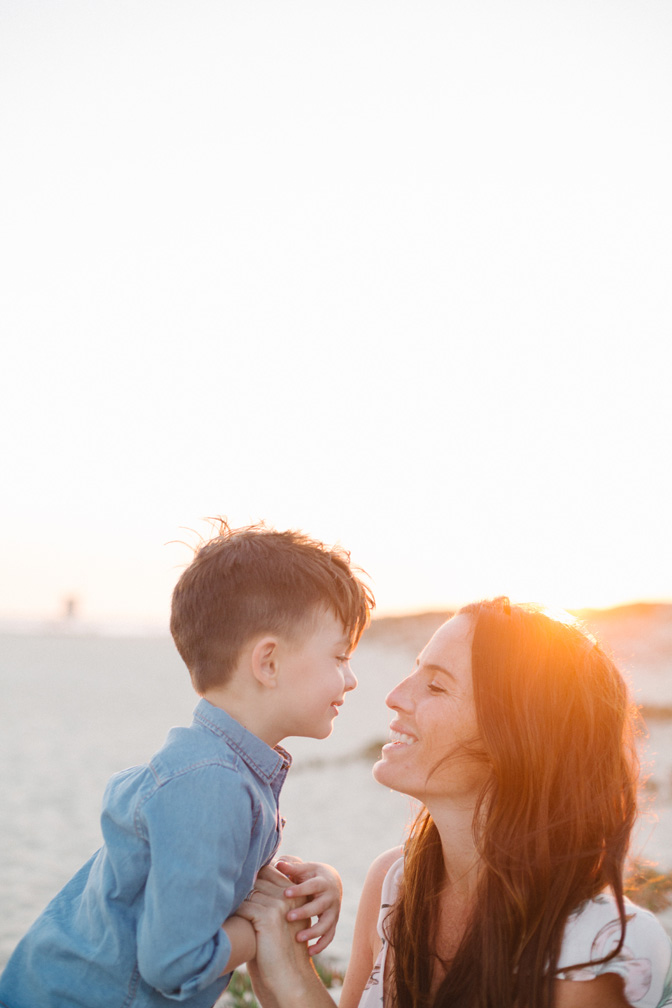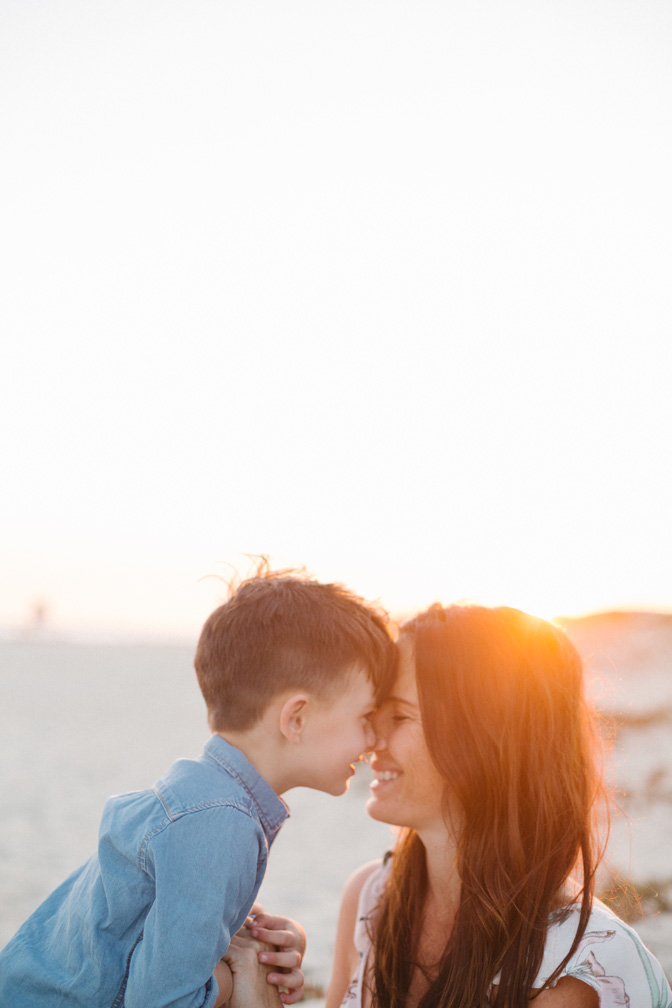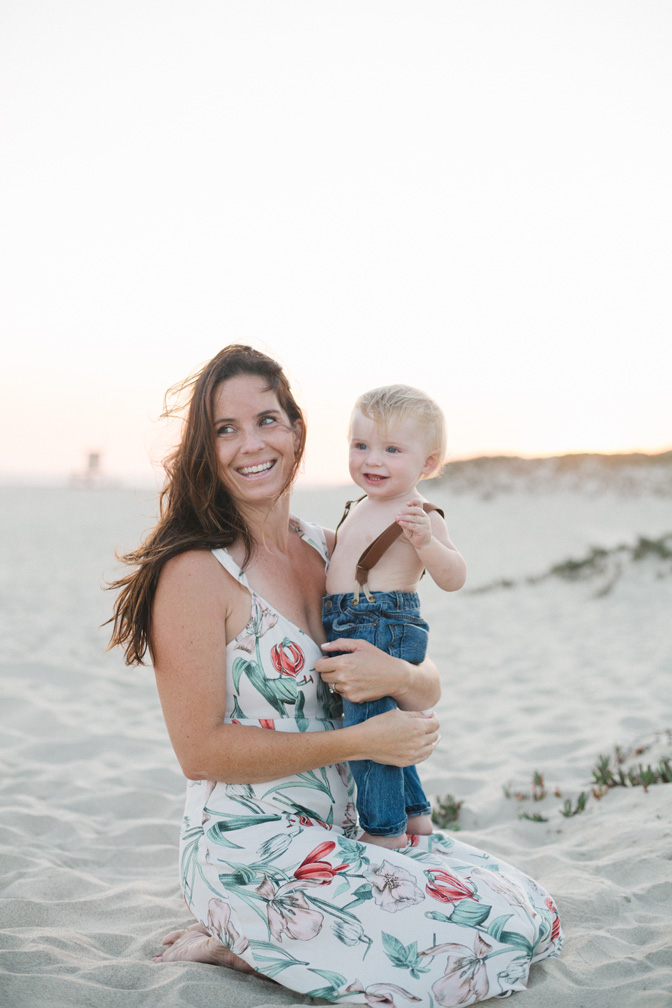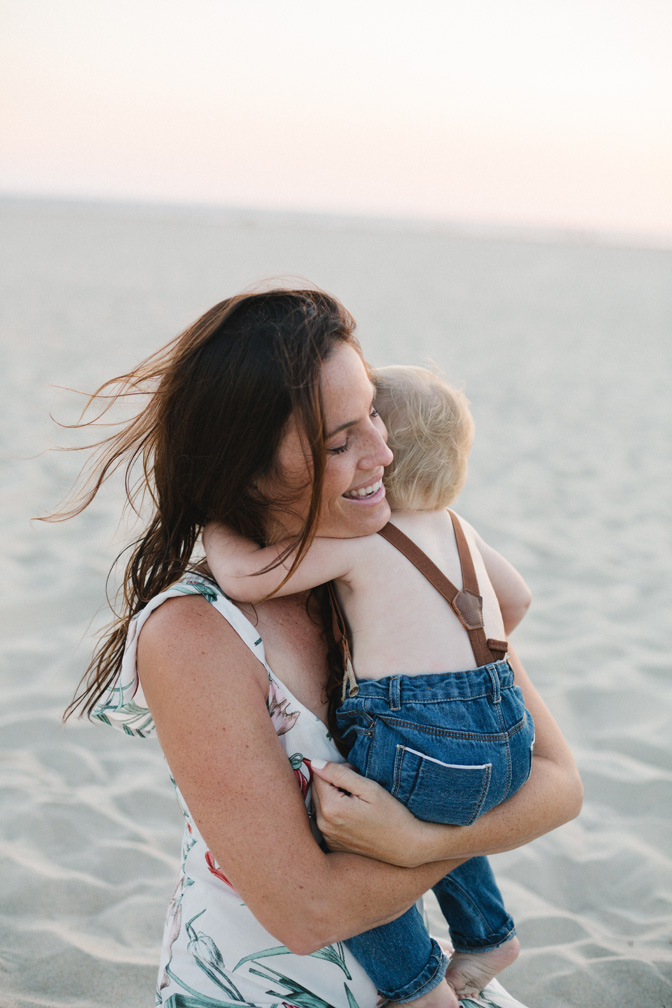 Give us your top 3 advice for family's going to their session?
1. Make sure everyone has full bellies before your session. If we are doing a Full Session feel free to bring some snacks for a little break during the session
2. Bribery doesn't hurt. You're happy to come out and have your photo taken because you're getting rewarded with pictures that you will treasure afterward. Give your kids ( and husband if need be! ) a treat to look forward to at the end.

3. Be yourselves and try not to stress too much. I know that's easier said than done but kids feed off our moods. Begging a kid to look at the camera and smile doesn't usually work, it's better to play games and be silly with them to try and coax out the natural smiles and giggles.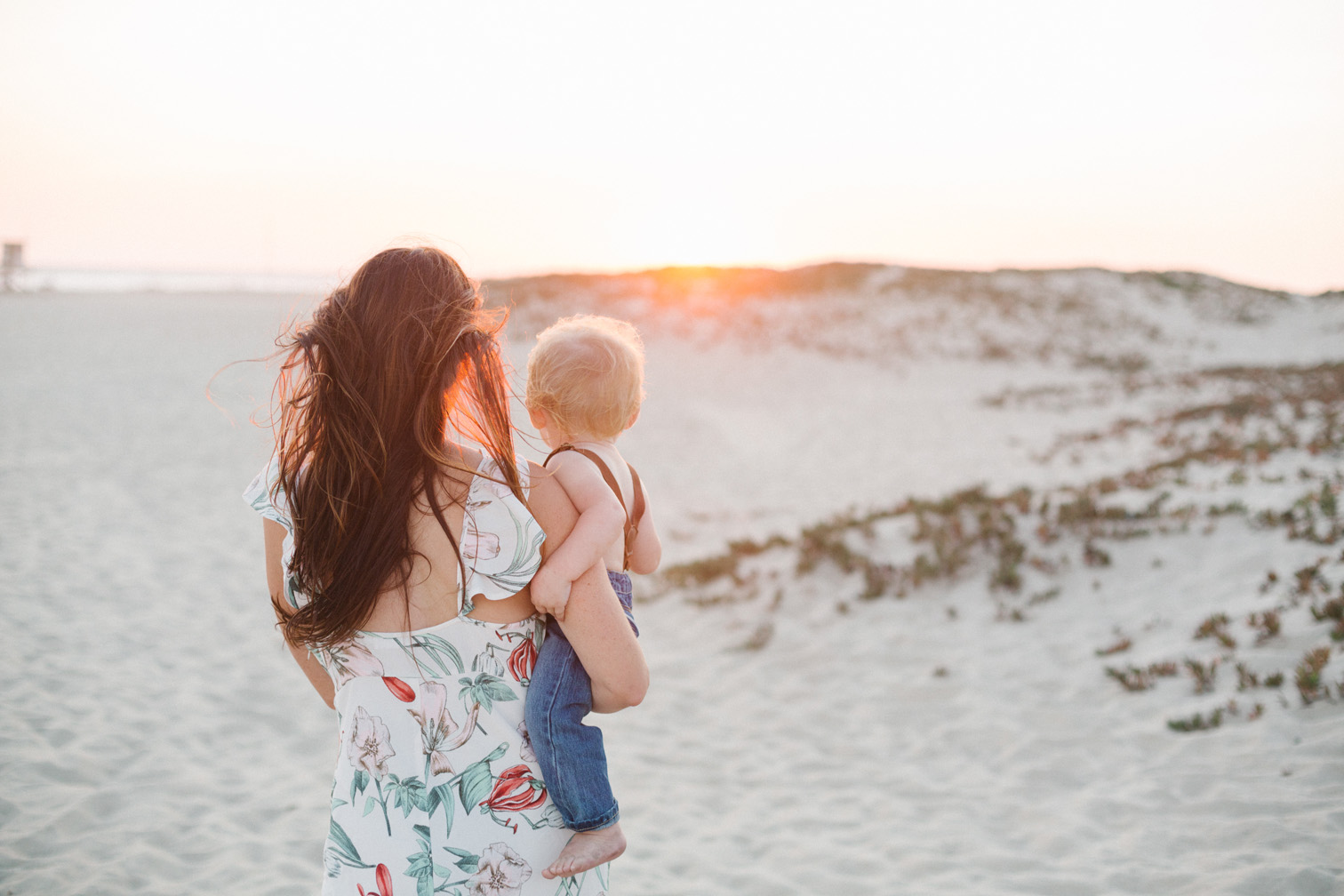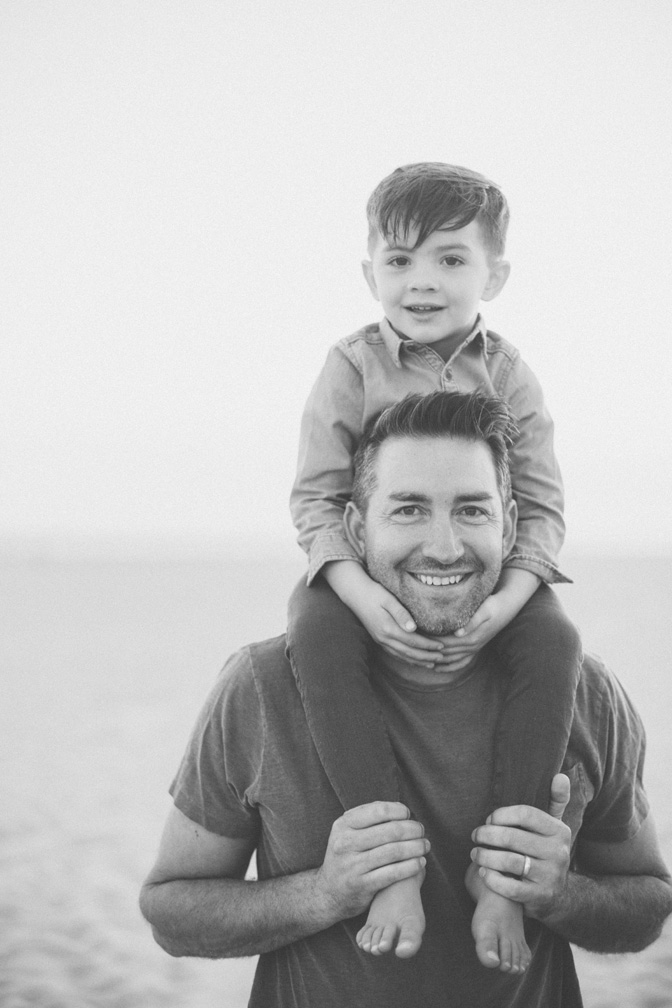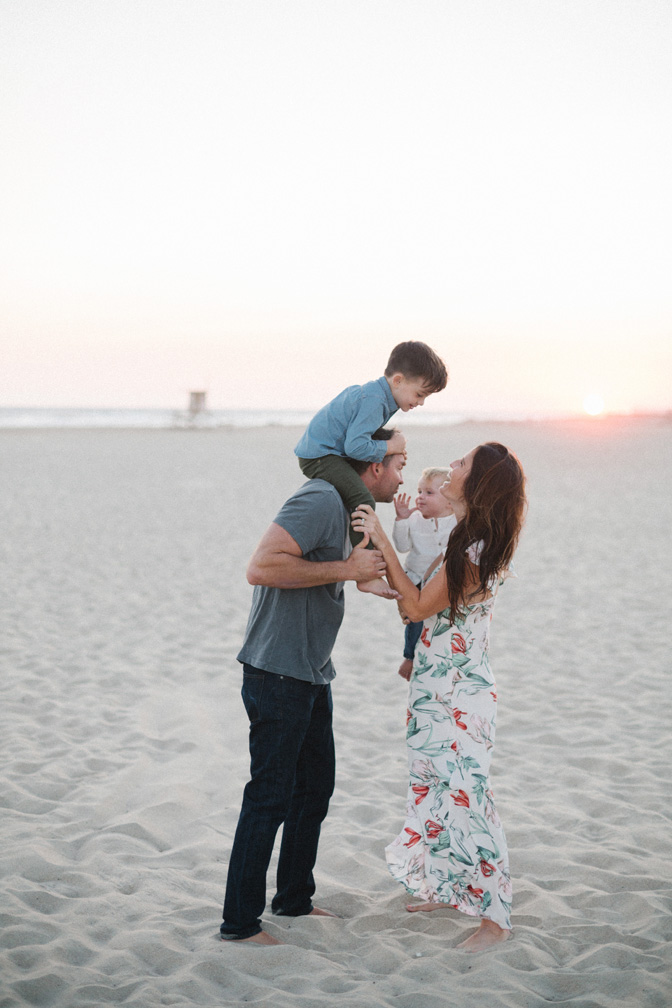 We want all the details about your upcoming Mini Sessions!!
I will be holding my Holiday Mini Sessions for 2017 on October 7th and 8th at a couple different locations around Orange County.
Holiday Mini Sessions are $200 and include 4 retouched digital images for you to make cards and gifts with. Additional images will also be available for purchase from your online gallery.
Mamas, treat yourself and get a blow out or your makeup done. I went to my amazing friend Erica from 1011 Makeup. It relieves the stress of having to do it yourself and when you feel like you look good you are much more comfortable in front of the camera! So have daddy watch the little ones and go get pampered!Don't get the kiddos dressed until you get to the location. The last thing you want is for them to get their perfectly chosen outfits dirty for their photos! So wait until the last possible minute and throw those cute clothes on!! Crisis averted!
Bring extra outfits, for the kids and for you!! I was so lucky the day of our shoot that I had a backup dress in the car! It was so windy for us and I had a wrap dress on… The last thing you want is your hoo-ha making an appearance on the Christmas card, so make sure to have extra clothes… Mother Nature can be crazy sometimes!!
This may sound crazy, but when I am planning our outfits I make a mood board… I know I'm not the only one guilty of this because Abby is also just as psychotic. Here was my board for our shoot with Alison…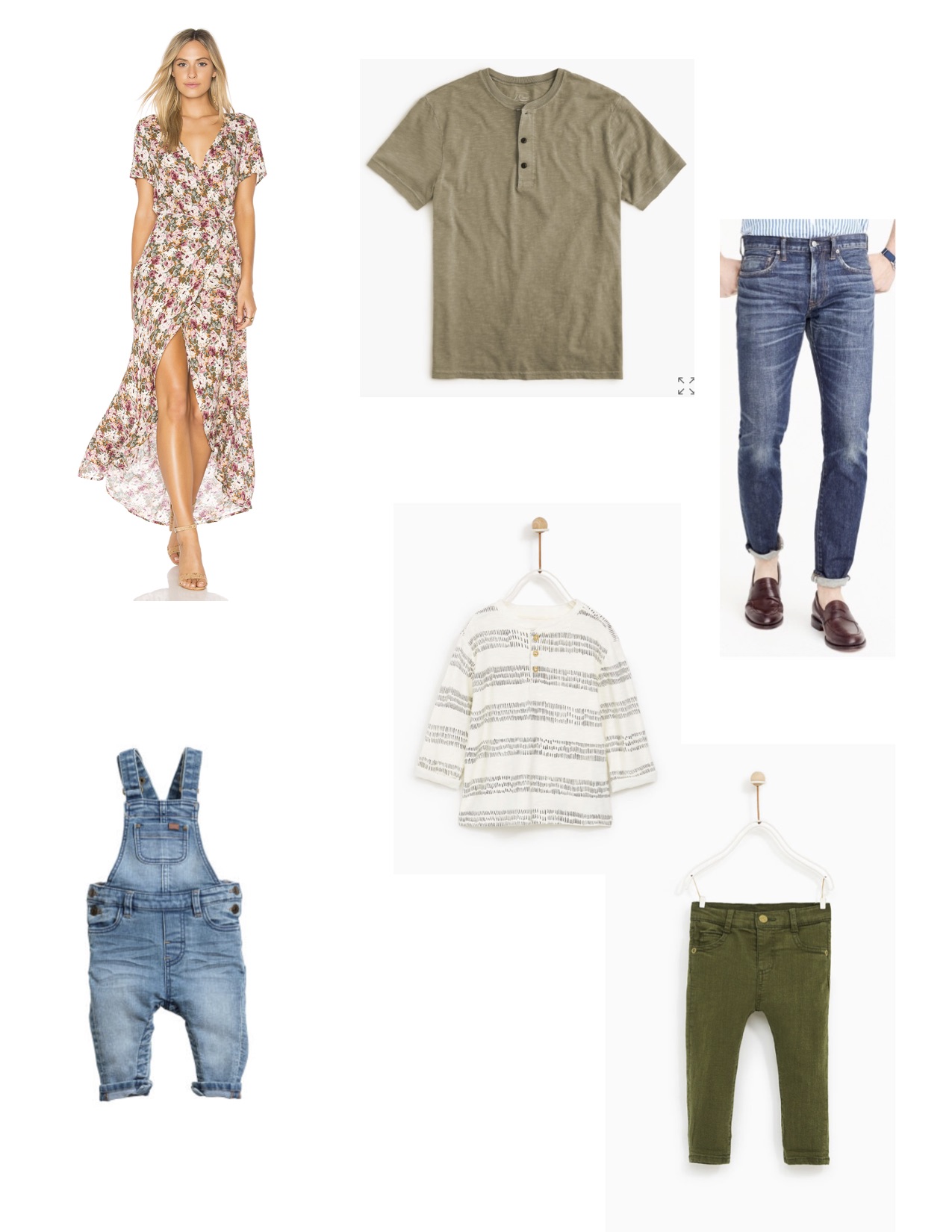 Now, our outfits didn't exactly end up like this but they were close… It's good to have a color scheme and have a sort of theme with colors. I'm a visual person so doing something like this really helps me!!
Couldn't agree more with Alison about coming with full bellies and bribery… This goes for husbands too!! Because lets face it, they can be divas too…
Lastly, have fun! If you're stressing about each and every thing it sets the tone for the whole shoot. You've gotta go with the flow and enjoy yourself. Don't be disappointed if you don't get that one shot where everyone is looking at the camera and smiling. In my opinion the better photos are of you all looking happy and loving each other, capturing moments which Alison does so well.
Thanks again Alison for sharing all of your wisdom and making it easy on all of us!!
xx
Jacquelyn