This month's wedding spotlight is on the amazingly talented Taryn of Twinkle & Toast. She is one of my favorite vendors to collaborate with and you will see why! Whenever we do an event or shoot together I can honestly say I fully trust her with everything she creates. Taryn is honest and sincere with her thoughts on each project and always willing to try something outside the box. She is beyond creative and I seriously am in awe of her talent. Keep reading to hear more about her and the advice she has for all of you brides!

Photos by Society House, Amy Lynn, Whiskers & Willow and Megan Welker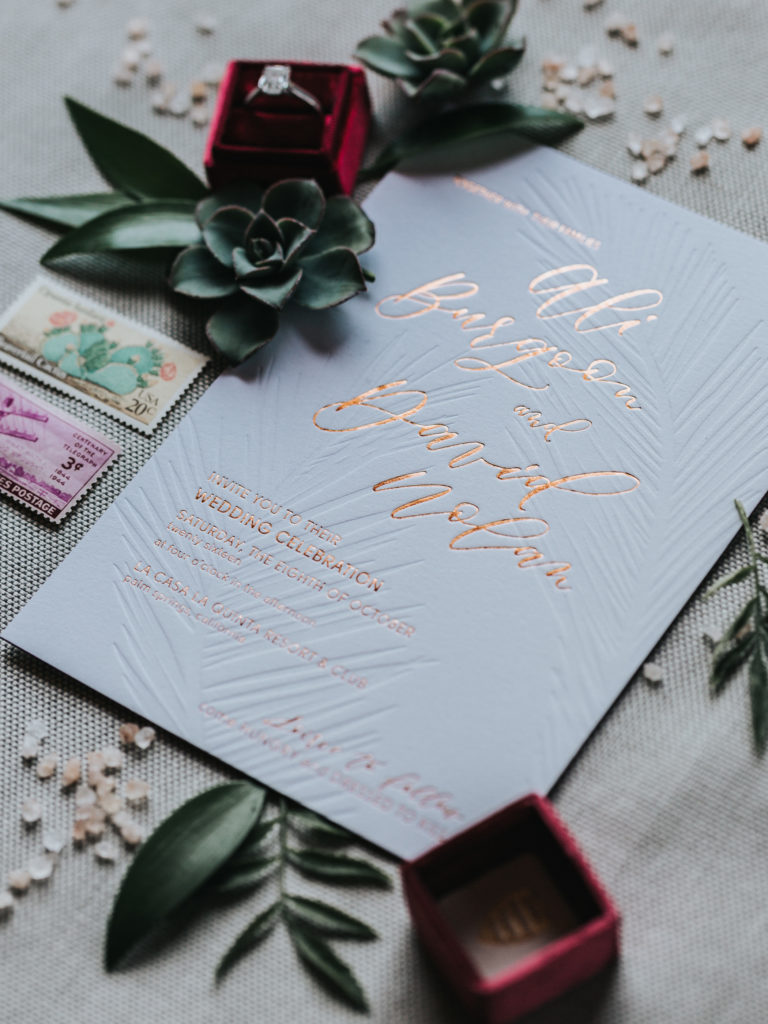 Tell us a little bit about you and your family…
I've been married to my husband Justin for four years. We didn't start dating till after college but we first met 20 years ago, growing up in the same neighborhood here in San Diego! We now have a 1.5-year-old blonde-haired, blue-eyed tiny little daughter named Avery. We enjoy brewery trips, zoo visits and backyard picnic nights together.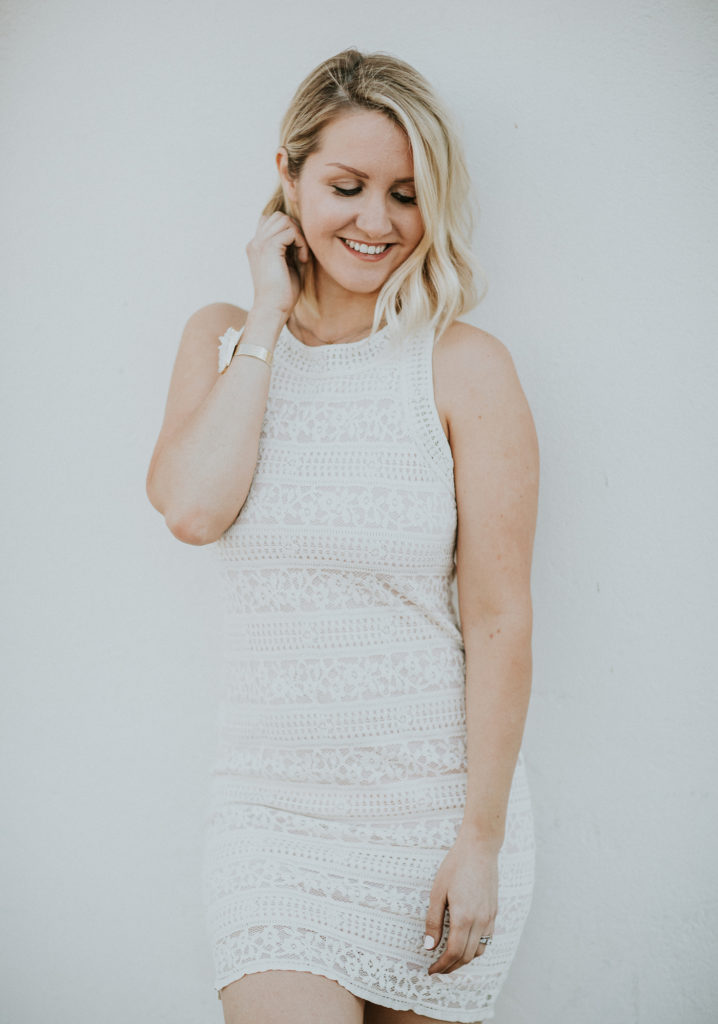 How did you discover your talent for calligraphy?
I've always been somewhat of an artist, exploring through mostly 2D art, painting and drawing. Hand lettering was always a hobby, but I had no idea it could be a career. I started dabbling in weddings during an internship with an event planning company in college and learned about all the niche business in the industry. Once I discovered stationery and calligraphy, I was hooked and found my happy place.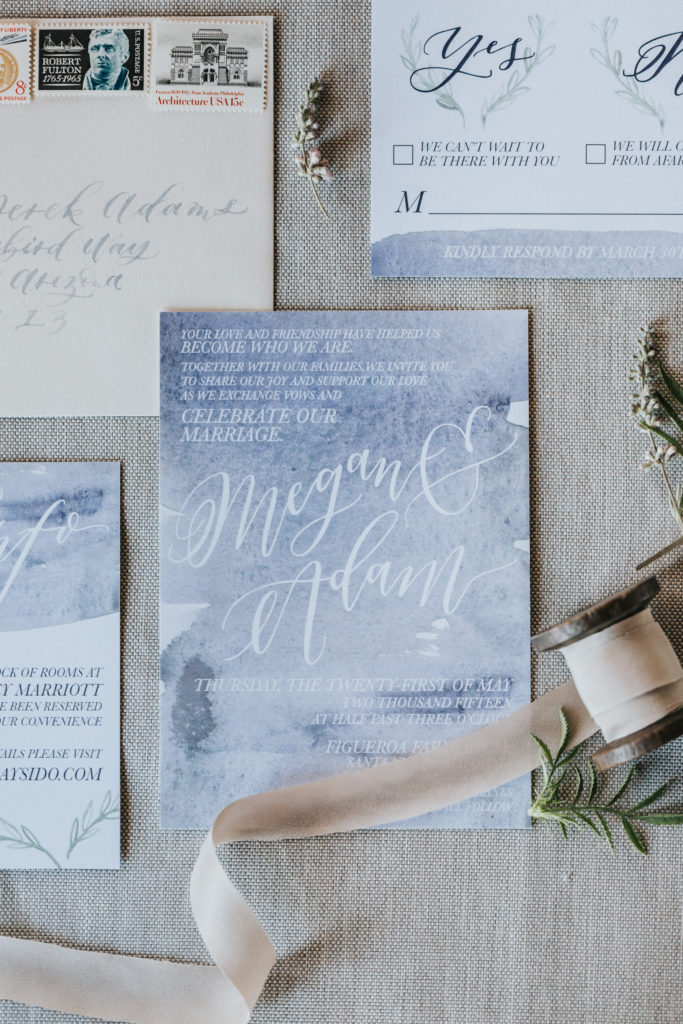 When and how did you decide to start Twinkle & Toast?
I've wanted to work in the wedding industry for a long time, but my career path slowly took me in another direction. Once I was planning my own wedding I realized how much I really wanted to be part of it all again and started Twinkle & Toast as a side hustle around the same time.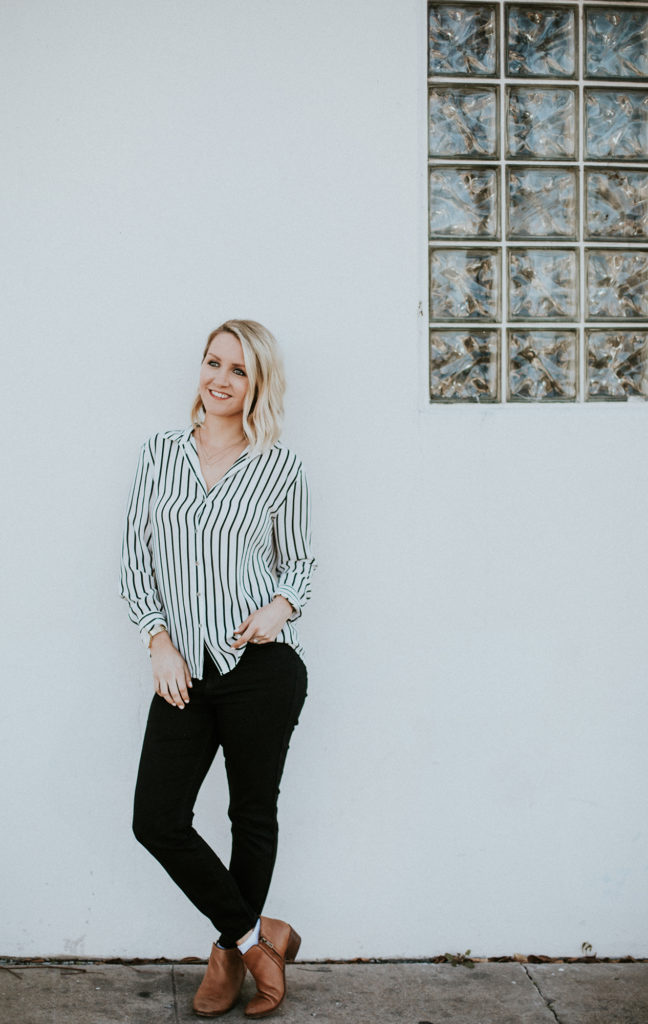 What are your favorite pieces to design for clients…
My absolute favorite thing to do – and huge bulk of my business – is to create a full custom invitation suite. I love collaborating with my clients to set the tone of their wedding. This is the first taste their guests will see, and it's up to me to get that just right. I love pulling paper swatches, suggesting printing processes, and adding surprise elements to get it just right. We work together for months and it is so rewarding to see it all come together.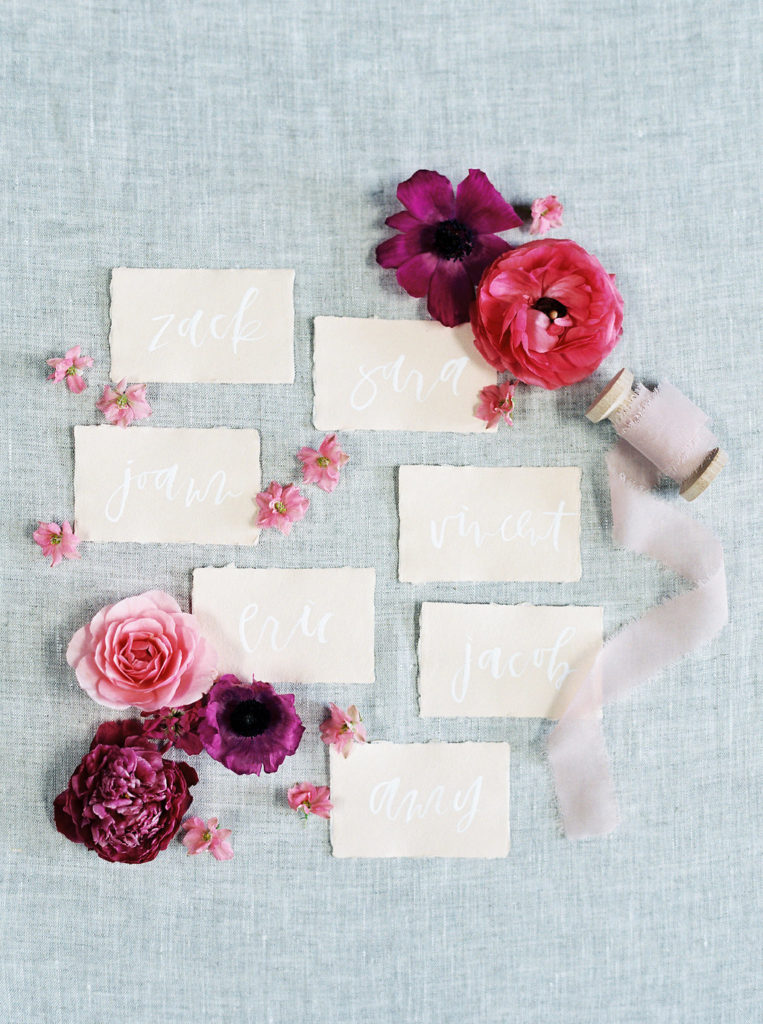 Where do you find inspiration for new designs?
Obviously we all love dive down the rabbit holes of Instagram and Pinterest, I could get lost for days! But as far as paper goods go, I try to draw inspiration from other places besides actual completed invitation suites from other designers (or even my own past designs). I look to textures, venues, atmospheres, feelings, colors and try to convey a story into the invitation. I think we limit ourselves if we just try to replicate a finished product and it loses authenticity if you don't experience the process fully.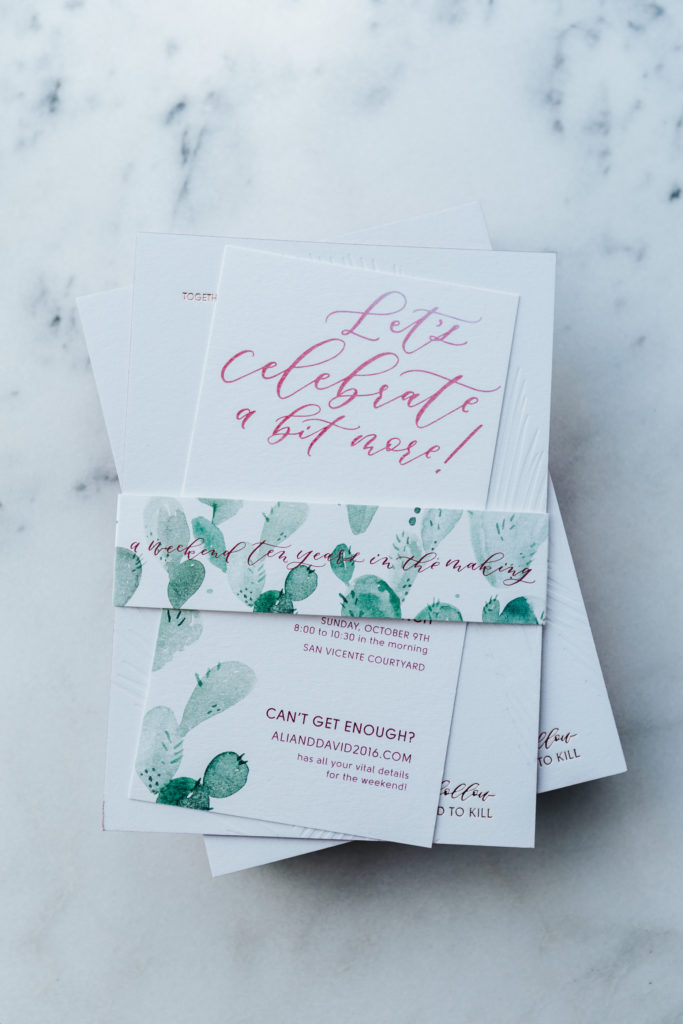 What is the best and worst part of working in a creative field?
The best part is that there is always a new challenge or idea to tackle. Each client has a different vibe, making every project refreshing and exciting. I thrive on coming up with new solutions and perspectives to create a unique piece of art. I suppose I'd say the worst part of working specifically in the wedding-creative industry is I don't always have the ultimate say on the final product, the bride does, which sometimes can be restrictive. But if she's happy, I'm a happy lady too!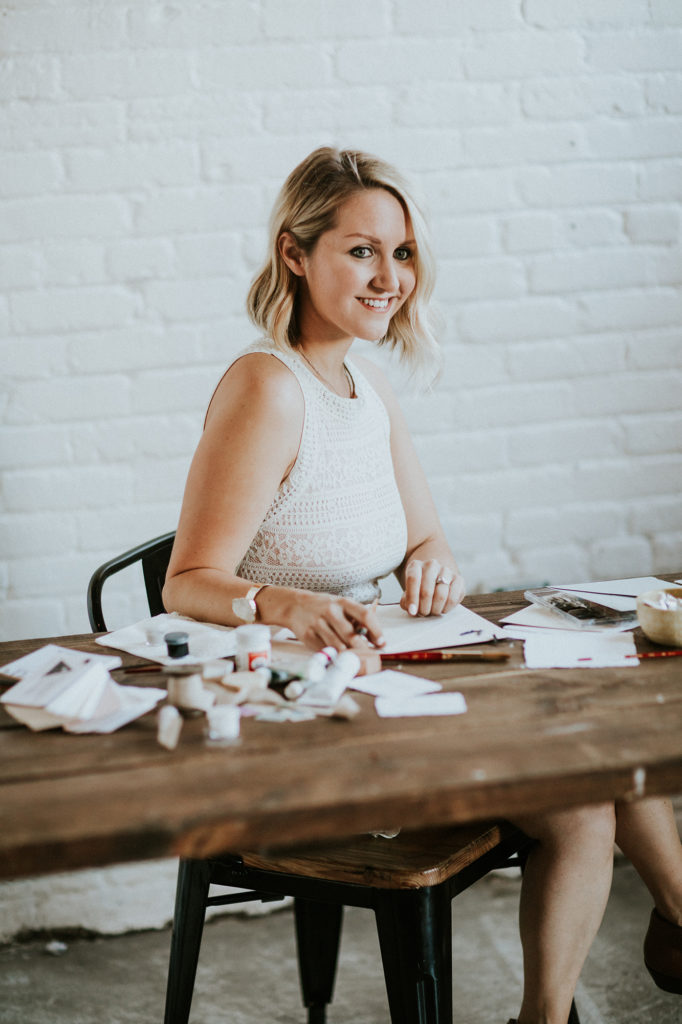 How is life as a business owner and mom?
As anything in life, it has its ups and downs. There are days where I cry and think I can't handle it all and am ready to call it quits. There are other days when I'm off with my girl in the middle of the week that I am so grateful for both the flexibility of a parent while having a successful and rewarding career. Becoming a mom has showed me what is most important. Every day I have a choice to dedicate my time to what matters the most: whether that is a big wedding job, a passion project or a Saturday off enjoying time with my family. Having a child puts things in perspective and makes me a little less guilty when I need to say "no". As hard as it may be to balance, I want my daughter to see I worked hard to follow my dreams and set an example for her own future path.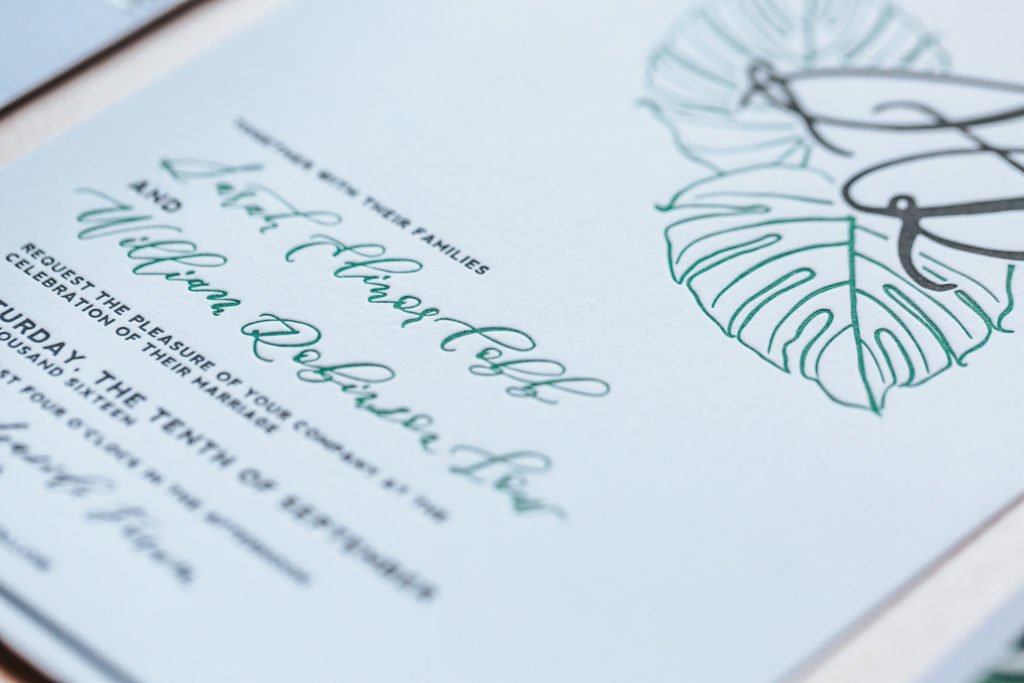 What is your favorite project you've ever done with Beijos?
I don't think there has been one project with Beijos that I didn't love. Every project is so festive, darling and vibrant. And although they have a signature style, no two projects are ever the same. If I had to pick, I'd say our bridal shower with Kimberly from Eat Sleep Wear with a ton of gold pineapples and tropical vibes, and our colorful Cinco de Mayo shoot in collaboration with The Little Market.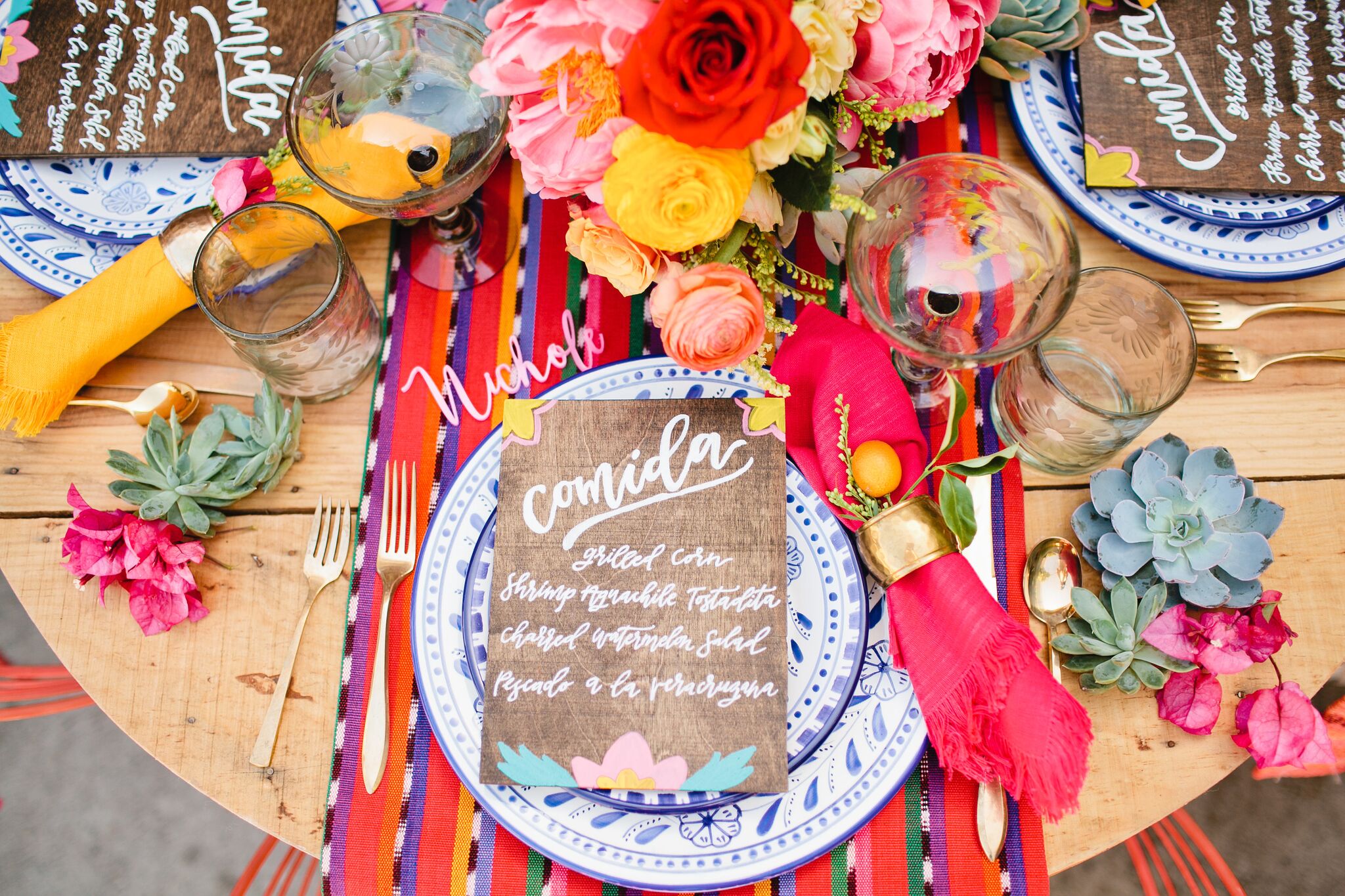 What would you recommend to a bride and groom just starting to plan their invitations?
There are plenty of talented designers out there, but I would recommend booking someone who is knowledgeable, patient and eager to answer any questions and make suggestions you might not have considered. Stationery and print terminology can be very overwhelming and there are so many factors involved that can affect price, timeline, design, etc. But there is always an option for every style and budget, and we are here to guide! The custom process can take longer than ready-to-ship invites, so you'll want to factor in plenty of time for this. I usually plan for two months – this allows for initial design, revision rounds, print production, envelope calligraphy, assembly, etc. It's also wise to send your invites our two months prior to the wedding date, so to be safe, aim to book your wedding stationer about six months in advance to secure availability and design time.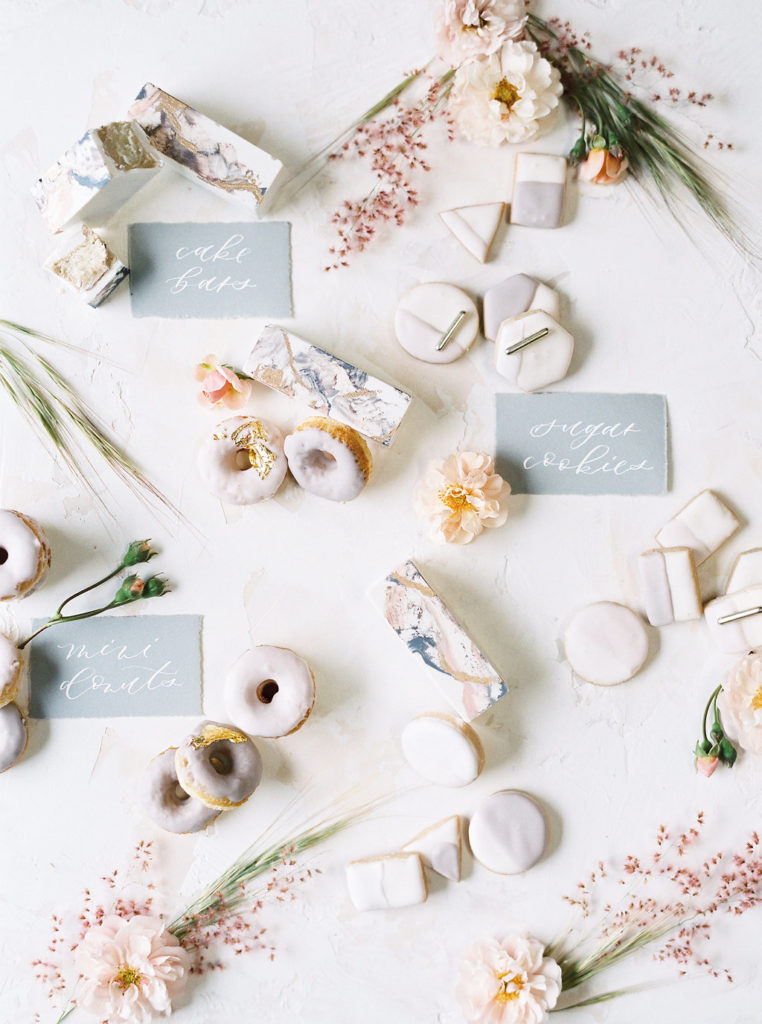 What's next for Twinkle & Toast?
What a great question! 2017 has been about big, quiet moves for me. I am focusing on quality over quantity and not getting FOMO when I can't make every single event, shoot or wedding. I'm elevating my invitation suites aesthetic and taking on projects I am passionate about. I'm working on strategic collaborations with other brands and always open to exploring new paths. I love where I am today, but ready to go with the flow with where some new opportunities might take me in the future.
Thank you for sharing your talent with us Taryn!!
xx
Jacquelyn