When a friend like Colette's Catering reaches out to you for a dinner of a lifetime, you say yes!! We had the opportunity to design and style a Fall inspired dining event with Colette's Catering a few weeks ago. It was an amazing night with great food and friends to kick off the Fall season. Designing a Fall tablescape is always fun, but this night was just magic.
We worked with some of our favorite vendors and some new friends to bring this night to life. Our venue, Cooks Chapel at the Anaheim Packing house, is gorgeous already so it didn't need much to make it pretty. The feel had to reflect the delicious menu Colette's created inspired by the Autumn season. For the colors we went classic Fall with burgundy, copper and amber, nice warm tones reminiscent of the season.
Keep scrolling to see all the pretty and fun, we are also featured today on Inspired By This!
Photos by Eva Marie Photo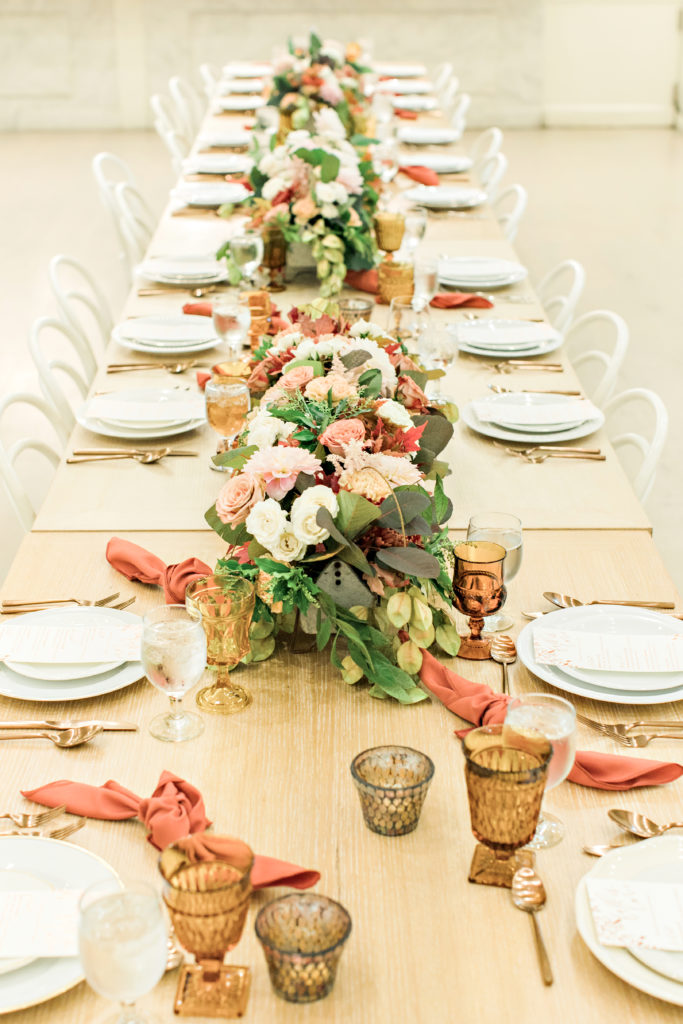 Our dear friend Courtney from Poppy Jack, who I basically can't survive without, did all the pretty details for the evening. Form the invite, to the signage, this girl does it all! She makes each event I do with her better. And she's sure fun to have a few drinks with at an event!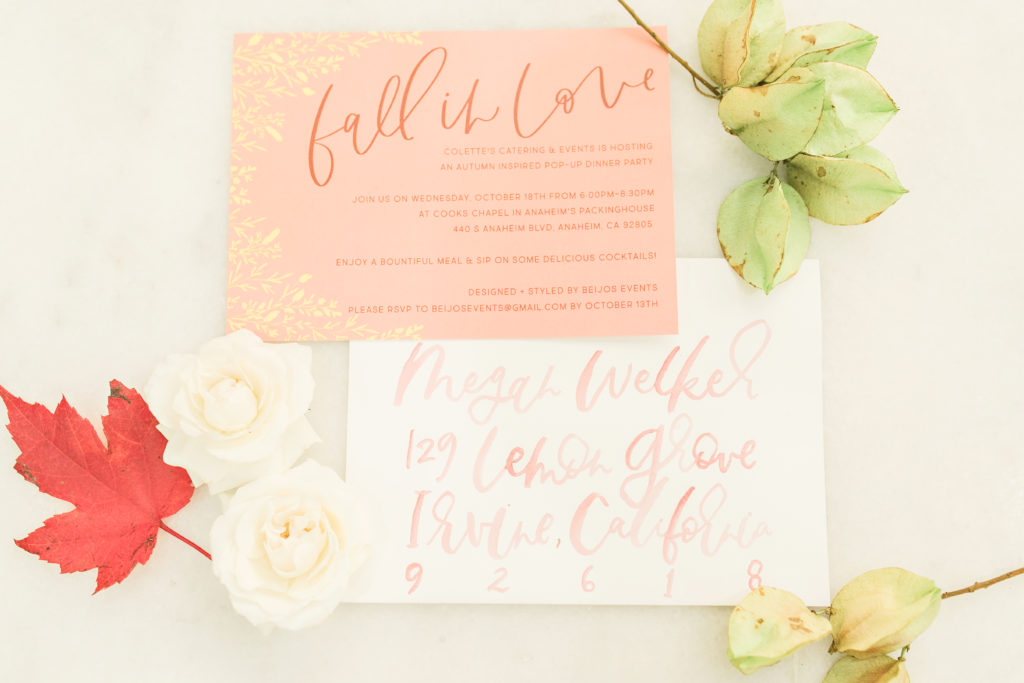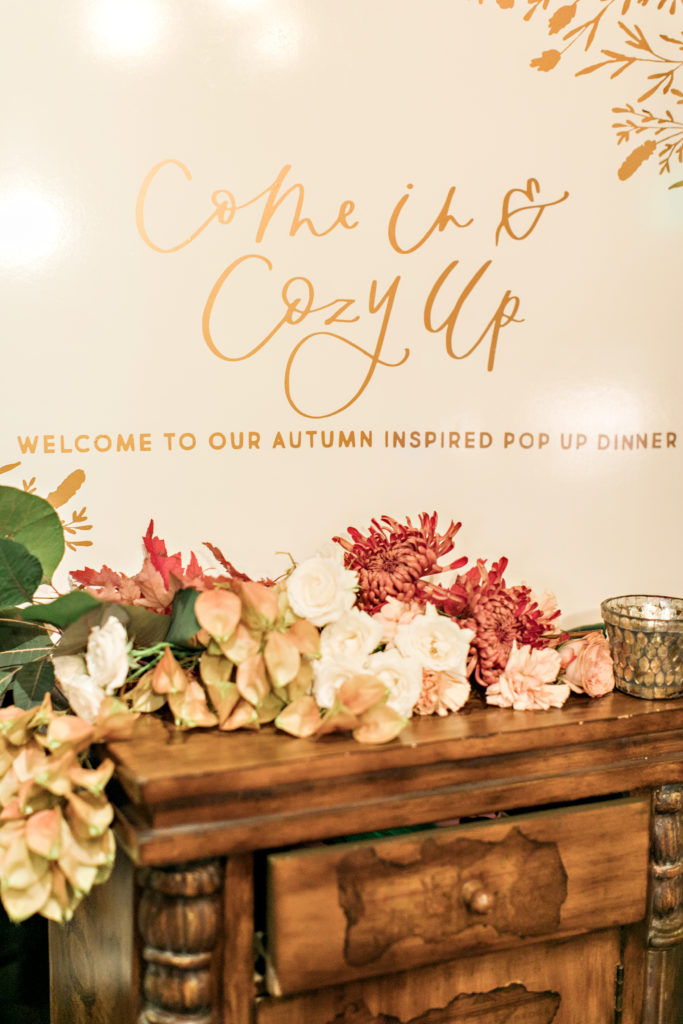 Guests were greeted with delicious cocktails and yummy bites. There was a beautiful lounge set up by Adore Folklore to cozy up in and chat. It was a great way to connect with other vendors during the busy Fall wedding and event season!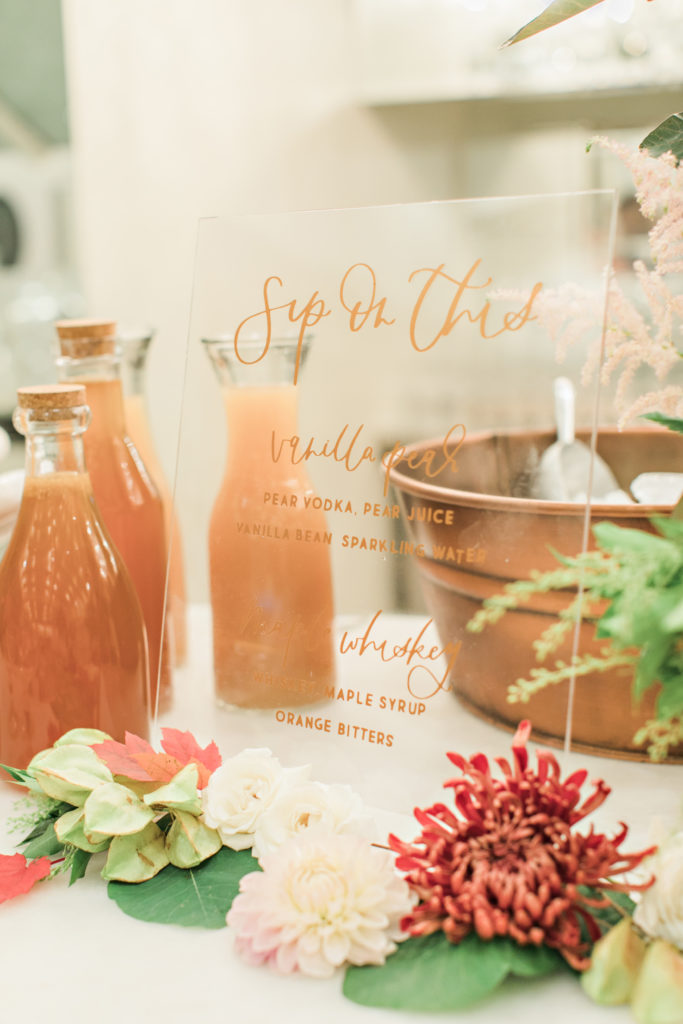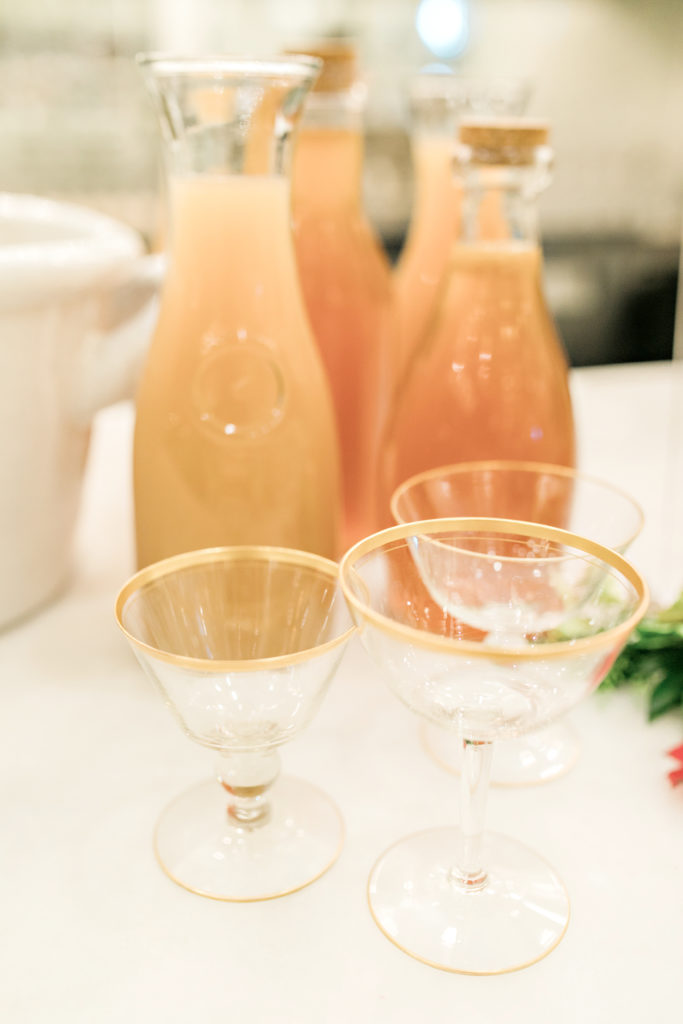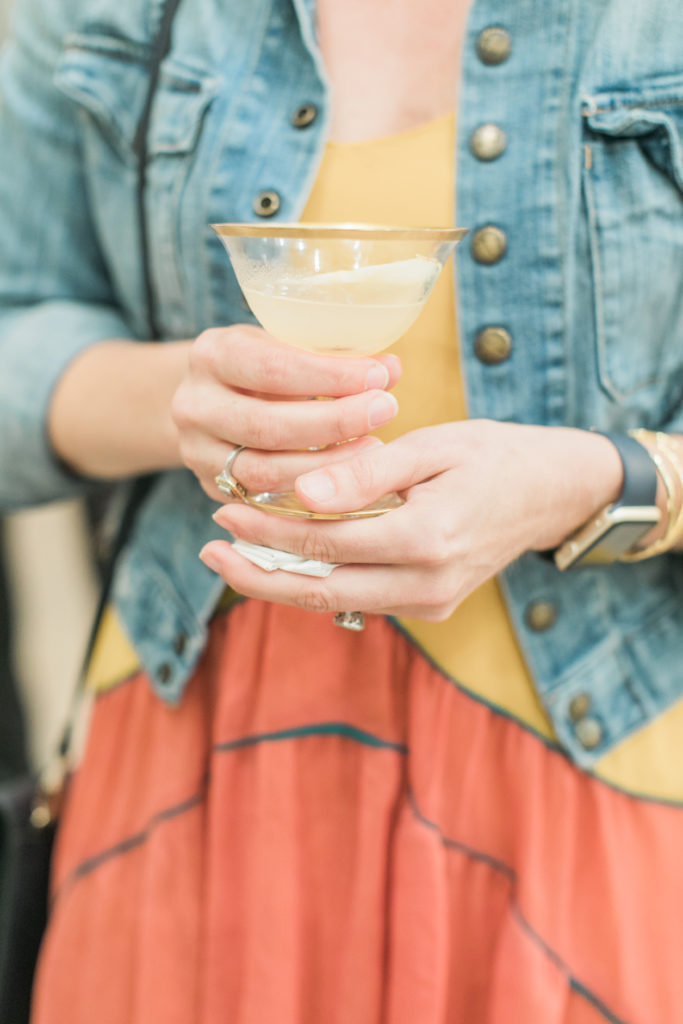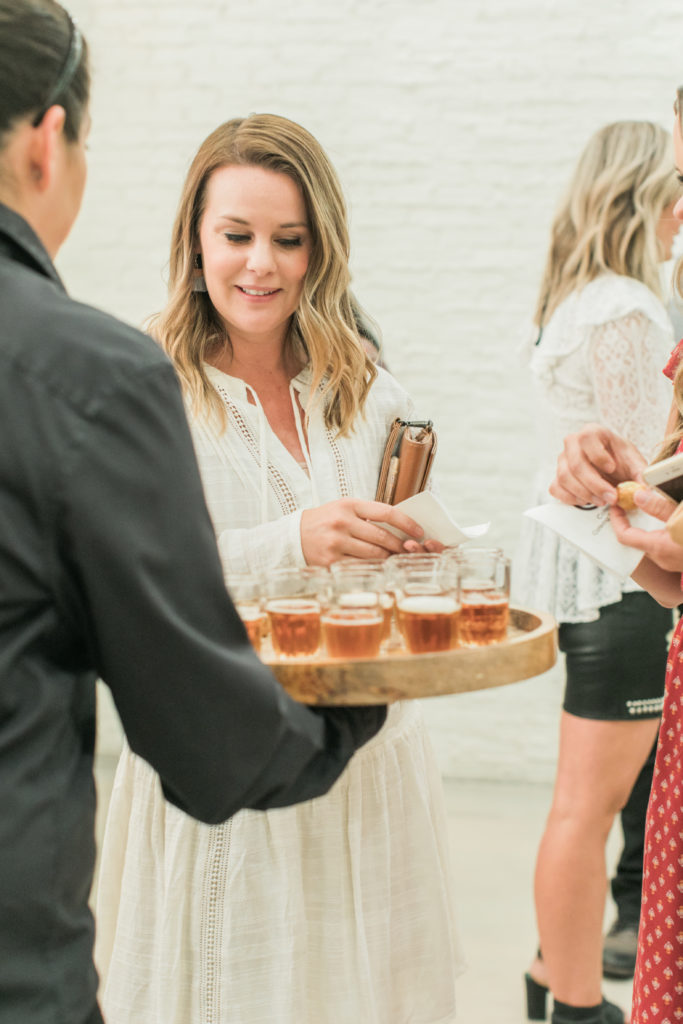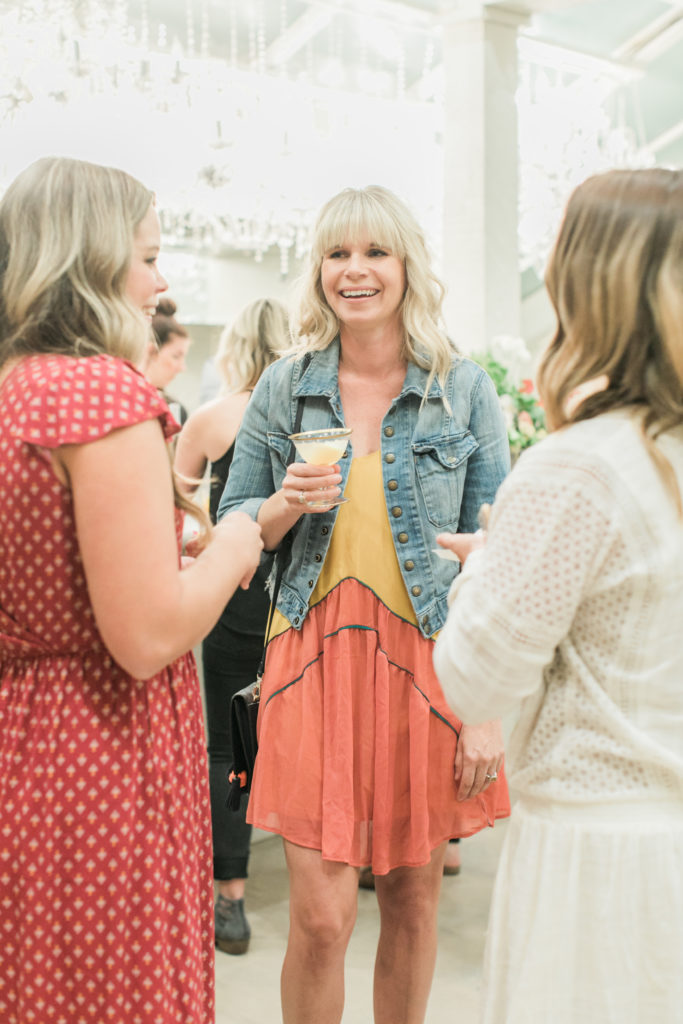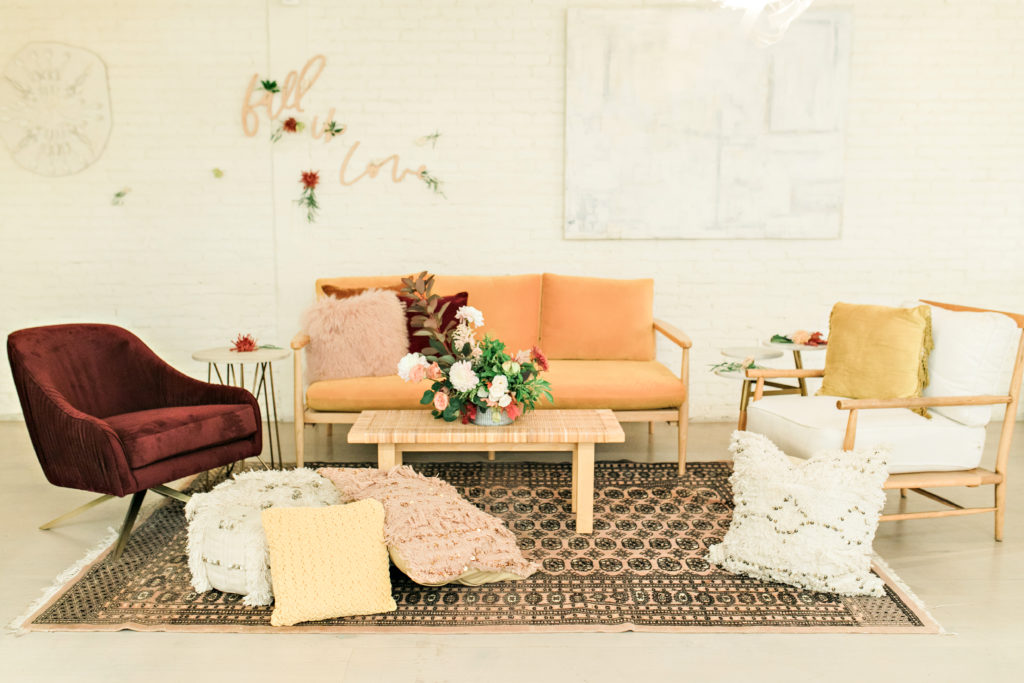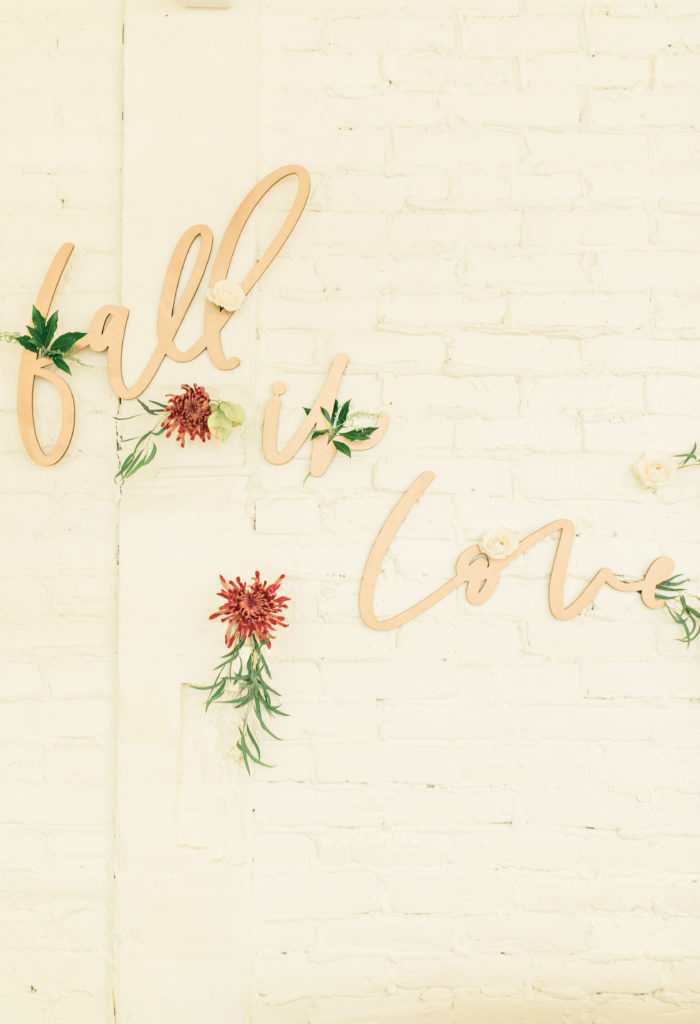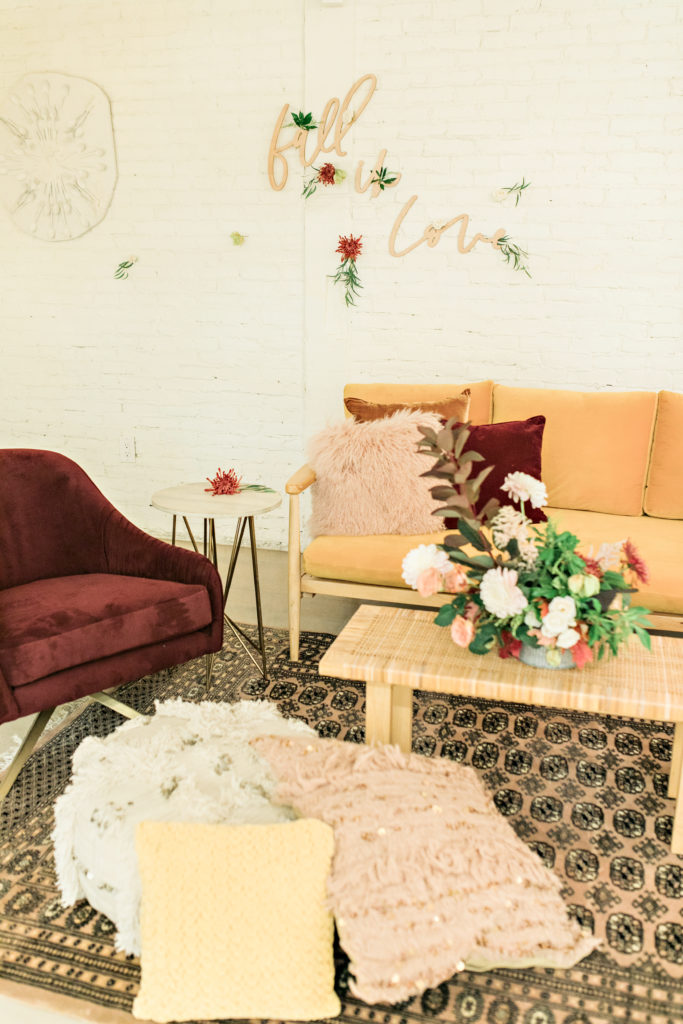 The tables were set in front of the chef's station, where they prepared delicious dishes while we watched! Urban Gardener did the gorgeous floral arrangements that ran the length of the tables and through-out the space.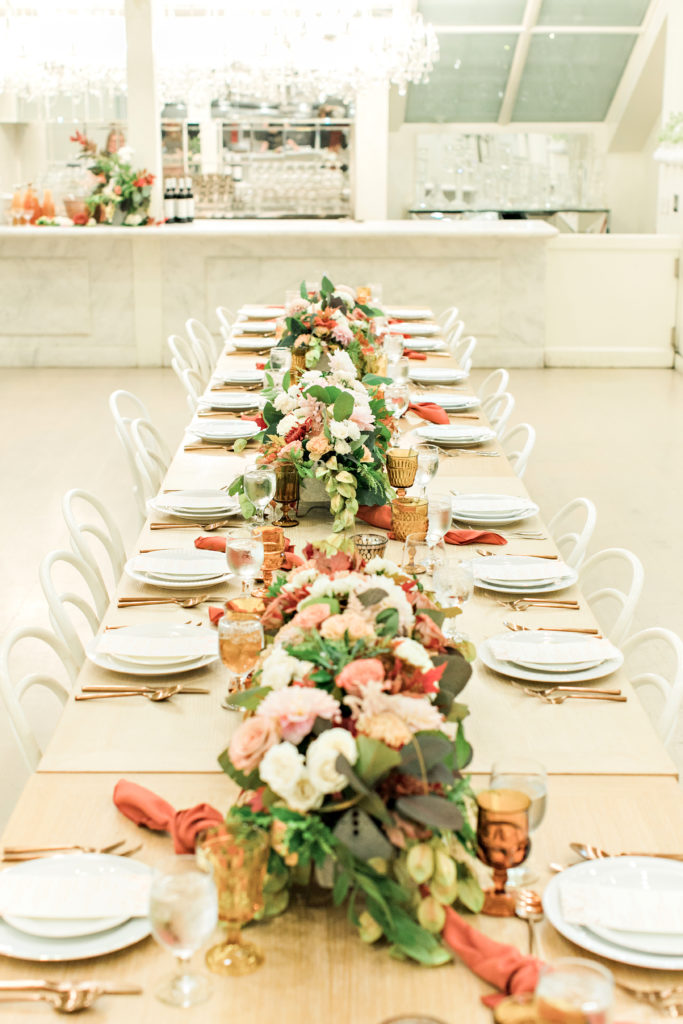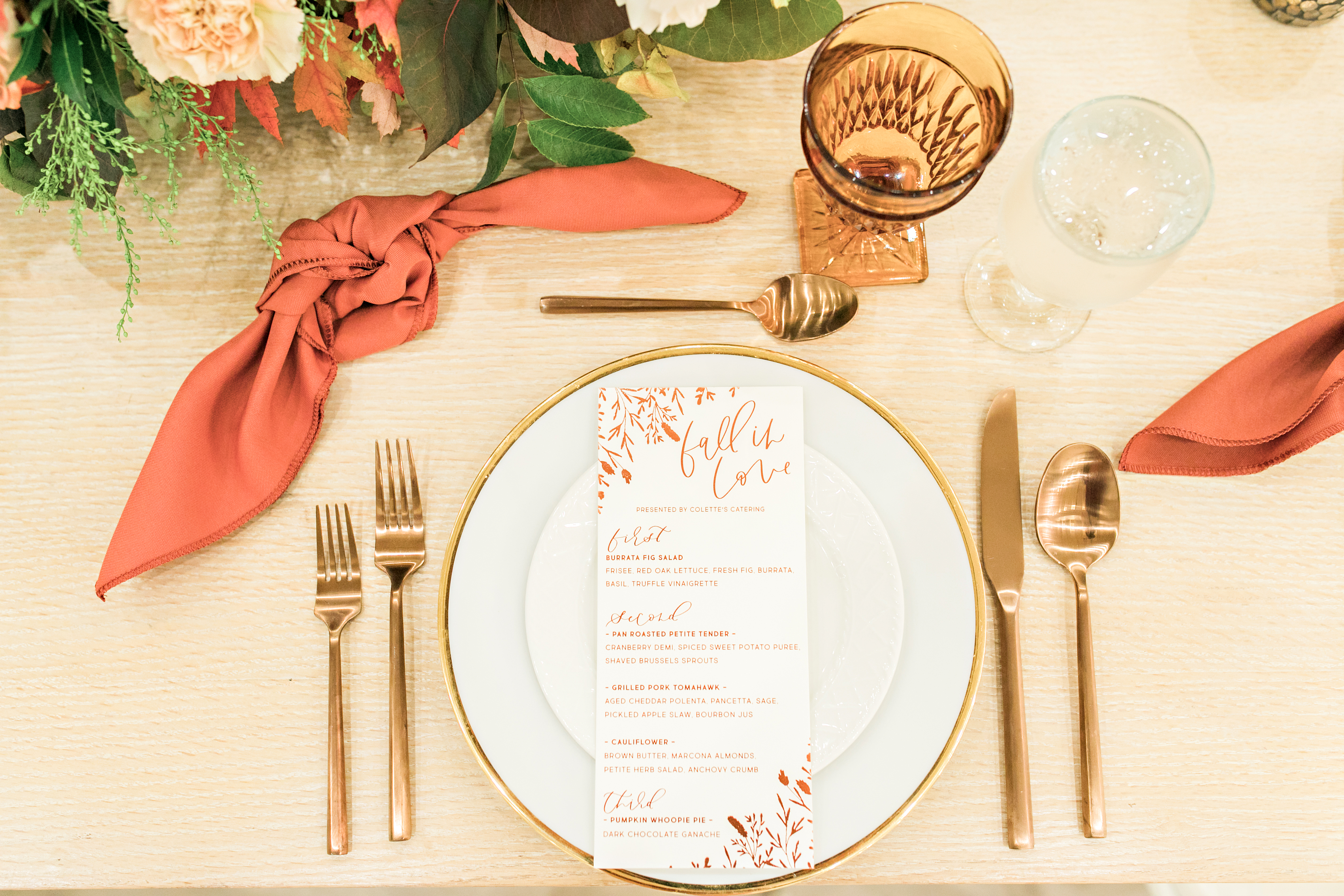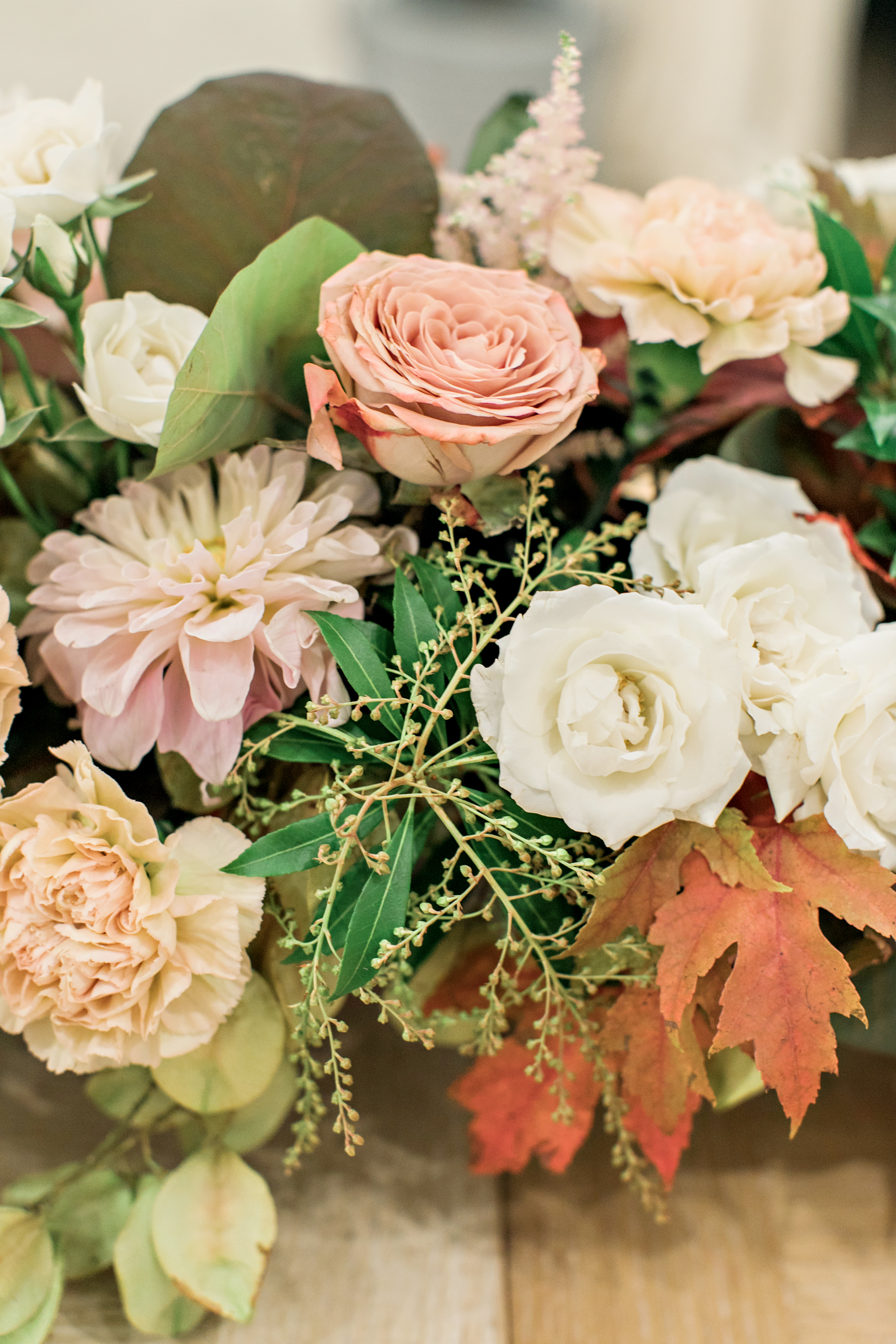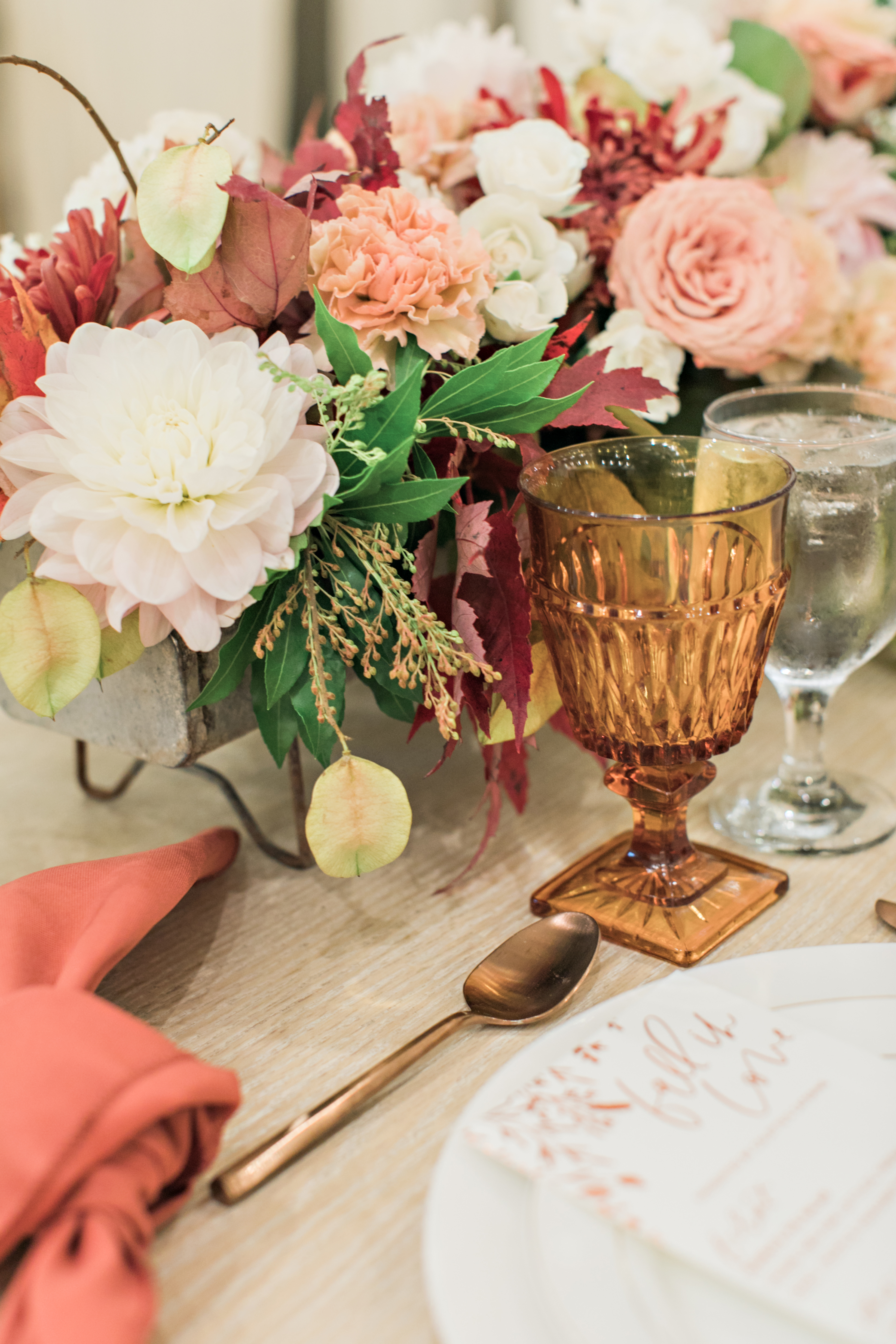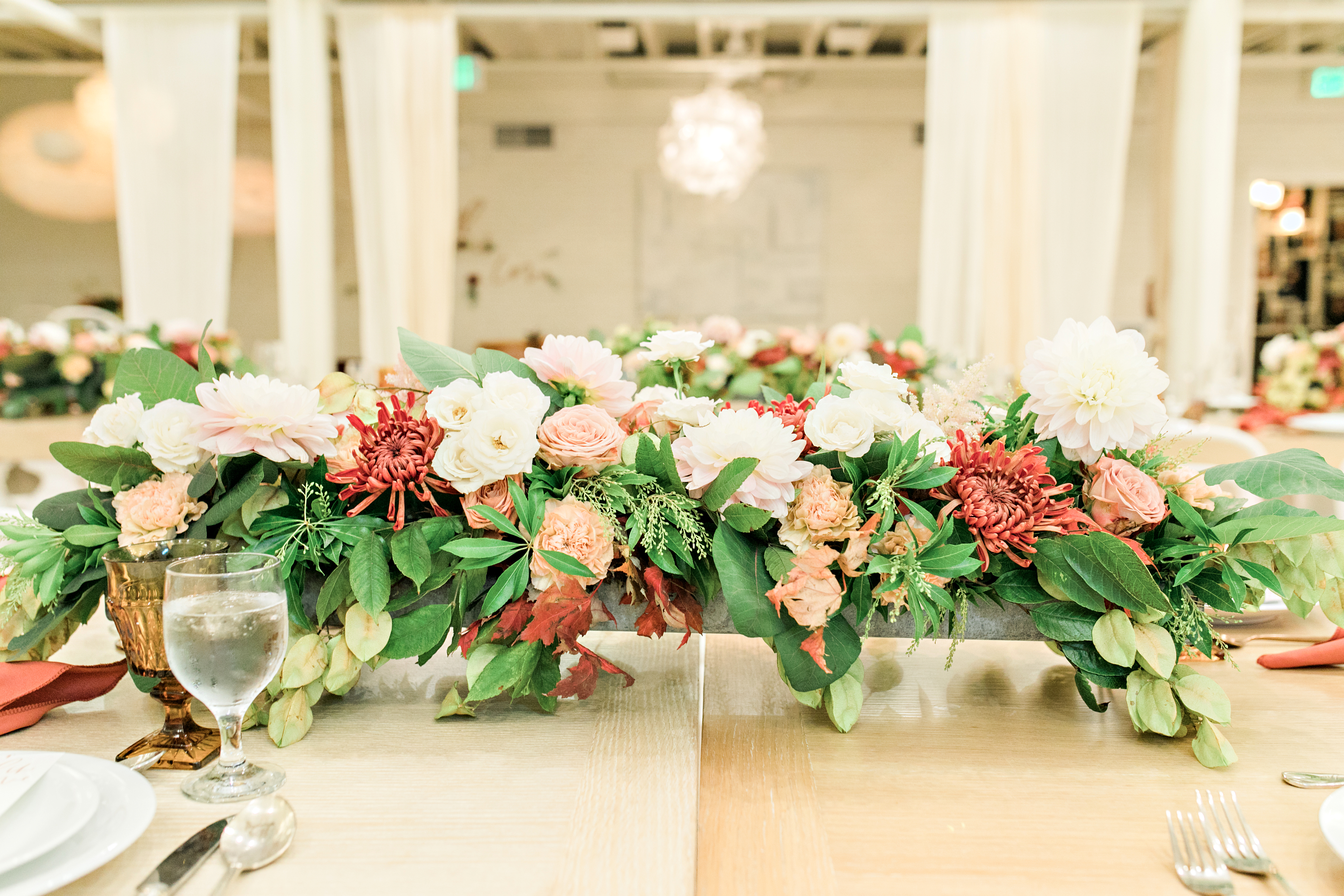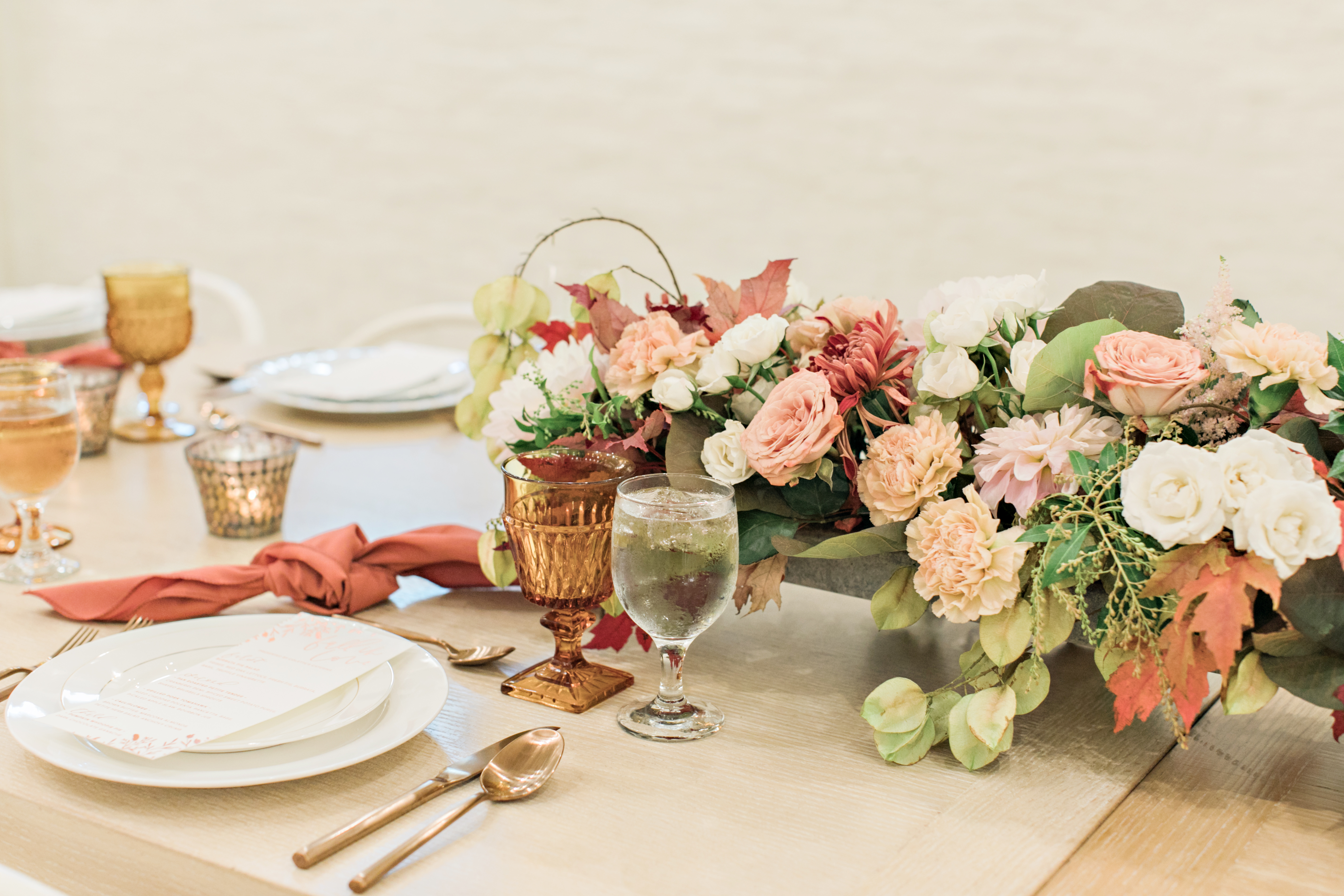 Here is a little bit from Sarah Kuhlberg, the creative director of Colette's Catering. She also shares the amazing menu they served, don't get too jealous or drool on the screen…
At Colette's Catering & Events, we really try to focus on seasonal, locally sourced ingredients. Our Executive Chef Colleen Zielinski produces new menus every season for our clients, so we wanted to do something different to showcase our new autumn menu. A pop-up dinner came to mind and what a better way to really focus on the food and try something we haven't done before. This dinner had to be at a special location, so we chose one of our favorite venues; Cooks Chapel in Anaheim's Packing District. Of course, we had to reach out to our ever-so-talented friends of Beijos Events, to design the dinner and set the look and feel for the event.
We had a little over 50 dinner guests that included influencers, wedding vendors, media and friends. We served signature cocktails (the Vanilla Pear was a huge hit!), tray passed
hors d' oeuvres, a small plate to kick off the seated dinner, followed by a family style meal with a beautifully plated dessert. It was such a special evening and one that none for us will ever forget.
Here's the Menu:
HORS D' OEUVRES- TRAY PASSED
Duck Confit, Kataifi, Fig Compote, Thyme Sweet Potato Biscuit, Pomegranate Pulled Pork, Aged Cheddar, Pickled Red Onion Lobster, Forbidden Rice, Coconut, Basil Cheddar Soup, Mini Pretzel Bread Bowl | Mini Lager Shot
SMALL PLATE – SERVED AT THE 'CHEF WINDOW'
Butternut Squash Pasta, Brown Butter Beurre Monte, Apples, Bacon, Caramelized Squash, Sage
SIT DOWN DINNER
First Course
Burrata Fig Salad, Frisee, Red Oak Lettuce, Fresh Fig, Burrata, Basil, Truffle Vinaigrette
Second Course
Pan Roasted Petite Tender, Cranberry Demi, Spiced Sweet Potato Puree, Shaved Brussels Sprouts Grilled Pork Tomahawk, Aged Cheddar Polenta, Pancetta, Sage Pickled Apple Slaw, Bourbon Jus Cauliflower, Brown Butter, Marcona Almonds, Petite Herb Salad, Anchovy Crumb
Third Course
Pumpkin Whoopie Pies, Cinnamon Sugar, Figs, Dark Chocolate Ganache
BAR MENU
Signature Cocktails
Vanilla Pear Cocktail | Pear Vodka, Pear Juice, Vanilla Bean, Sparkling Water Maple Whiskey Cocktail | Whiskey, Maple Syrup, Orange Bitters
Dinner Service
Wine & Beer Selections One Hope Wines + Bootlegger's Brewery & Anaheim Brewery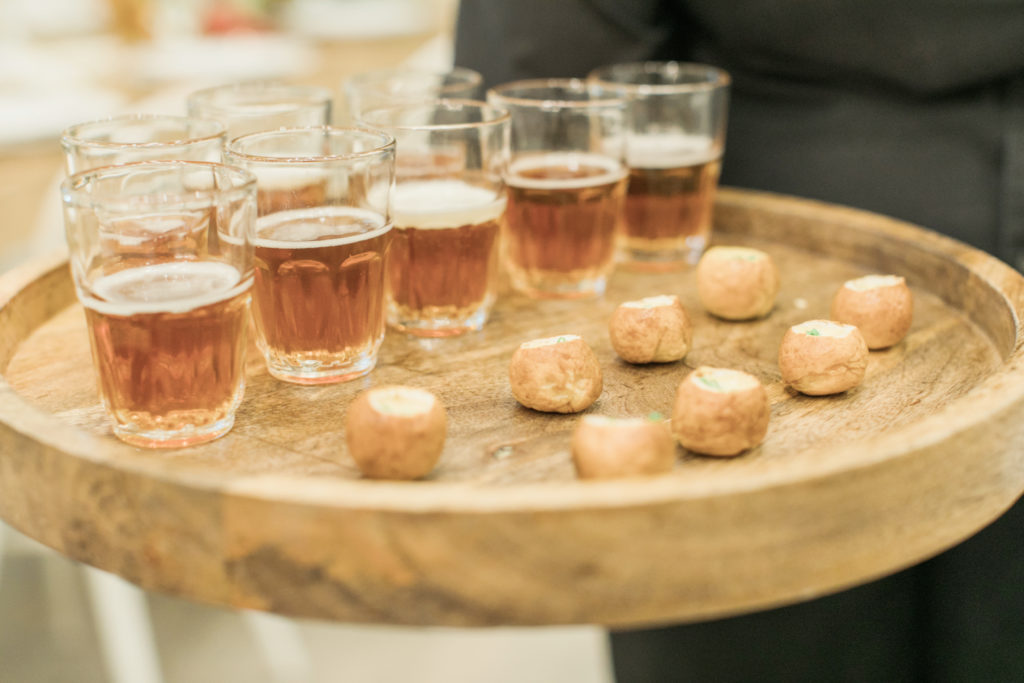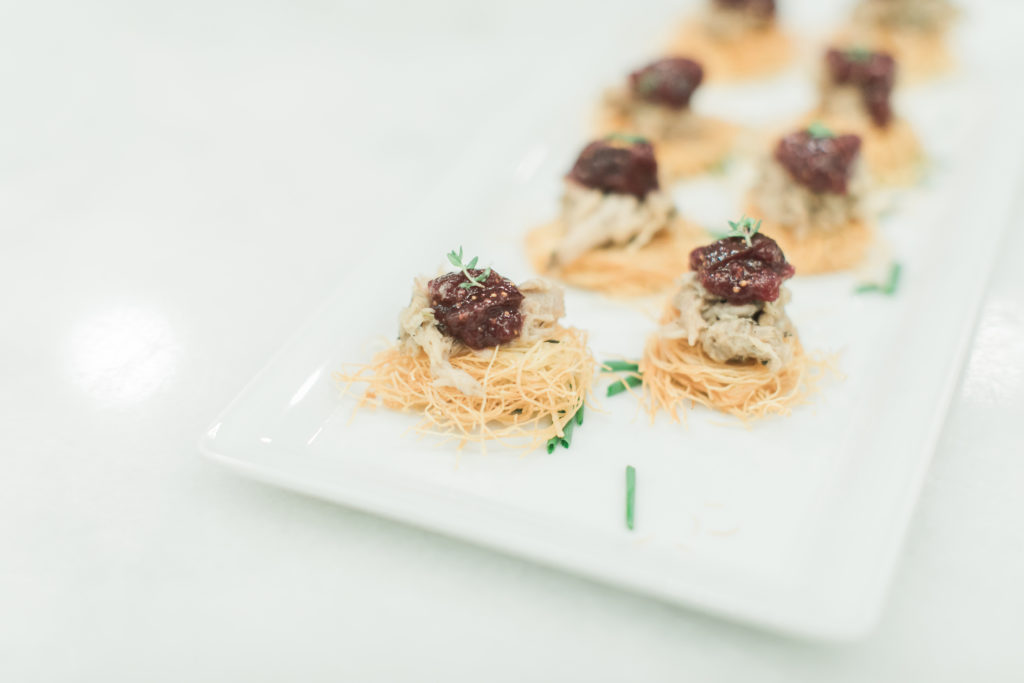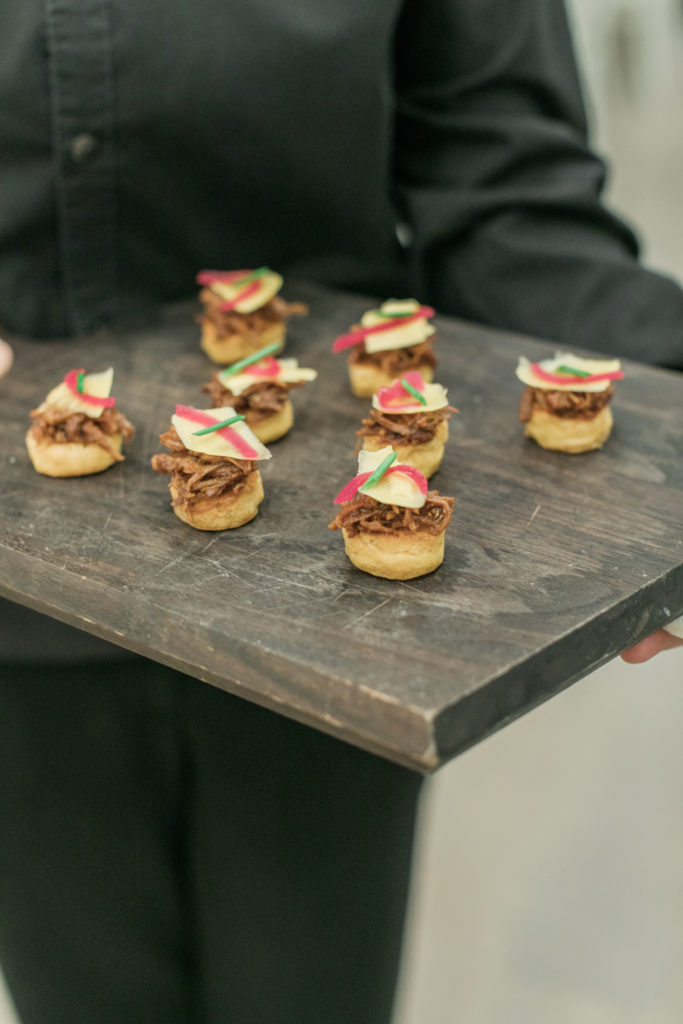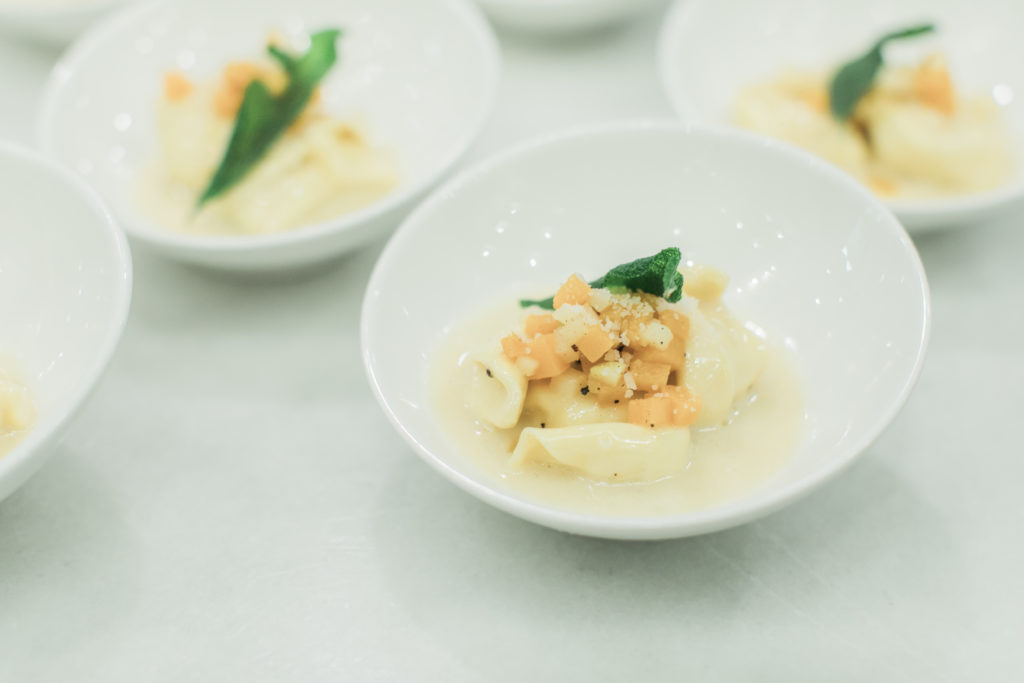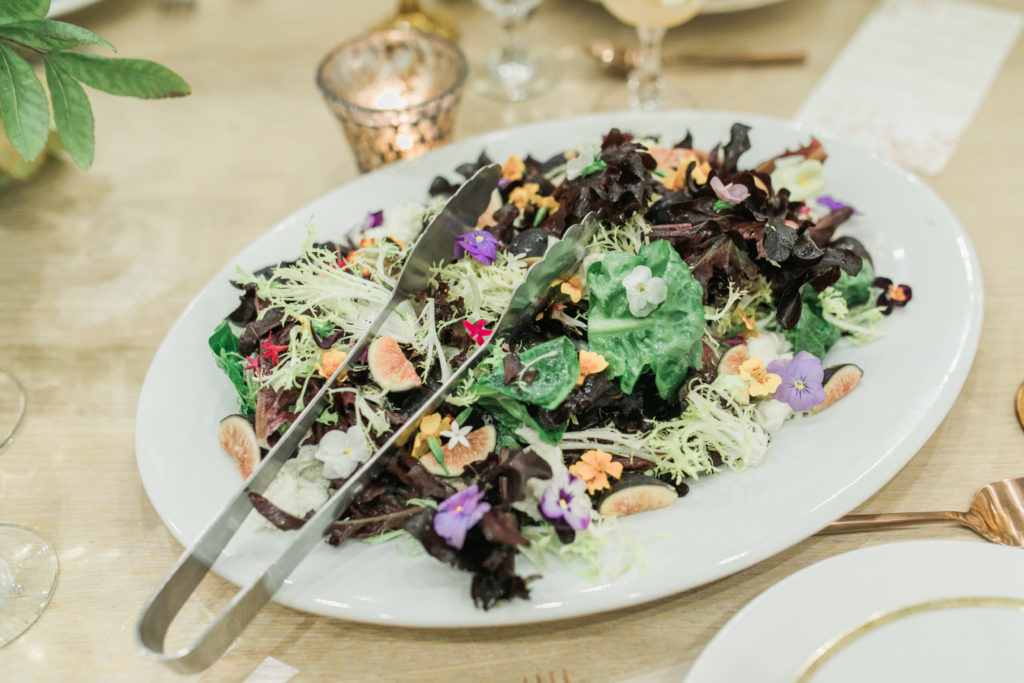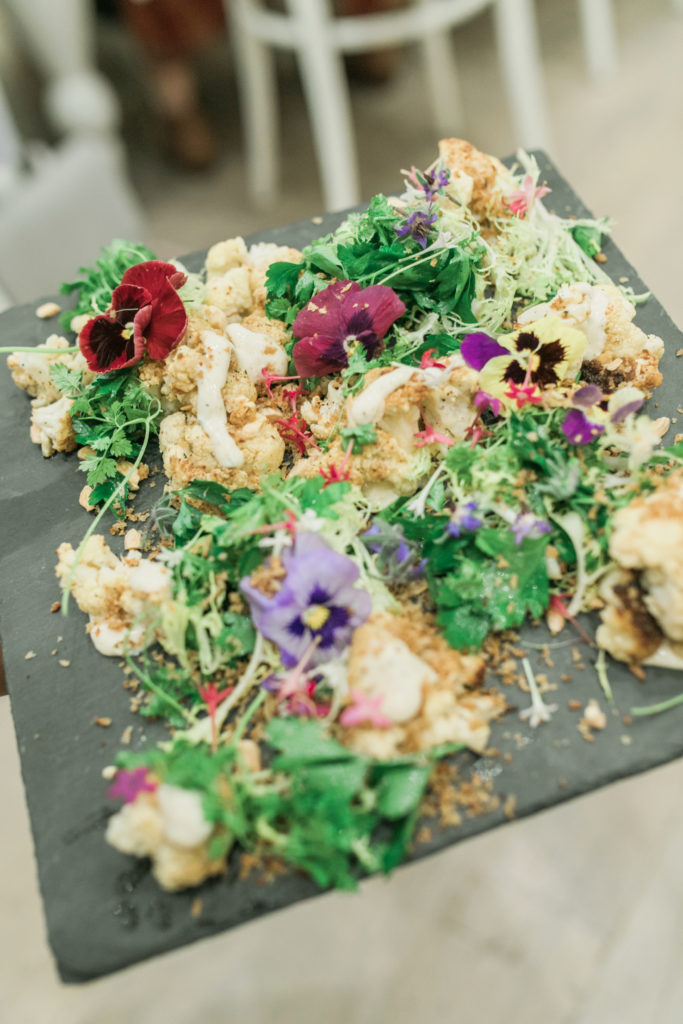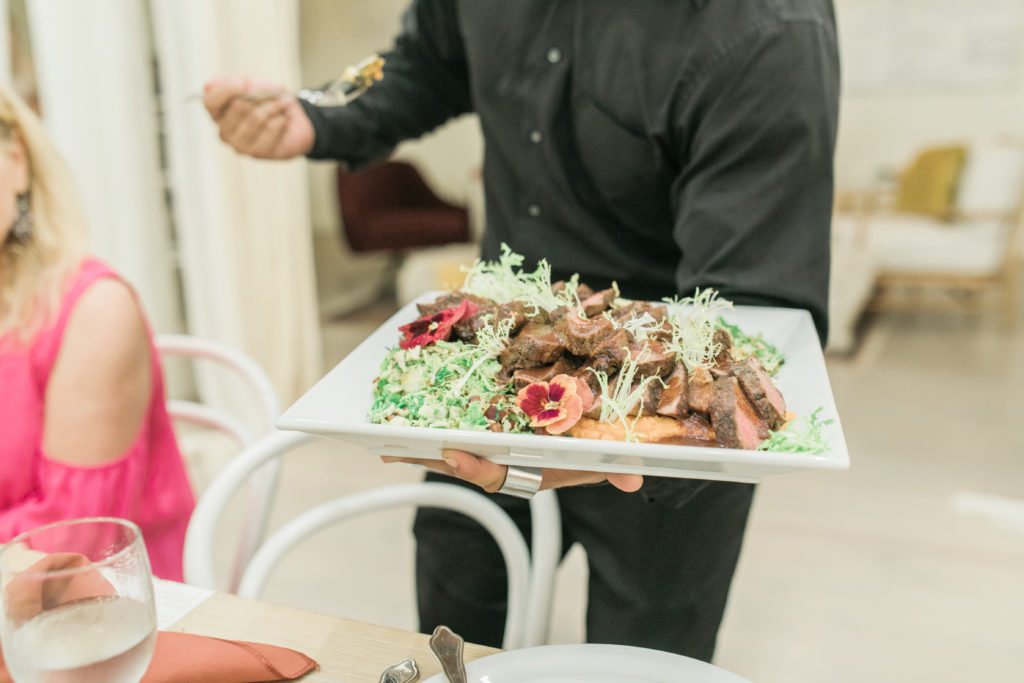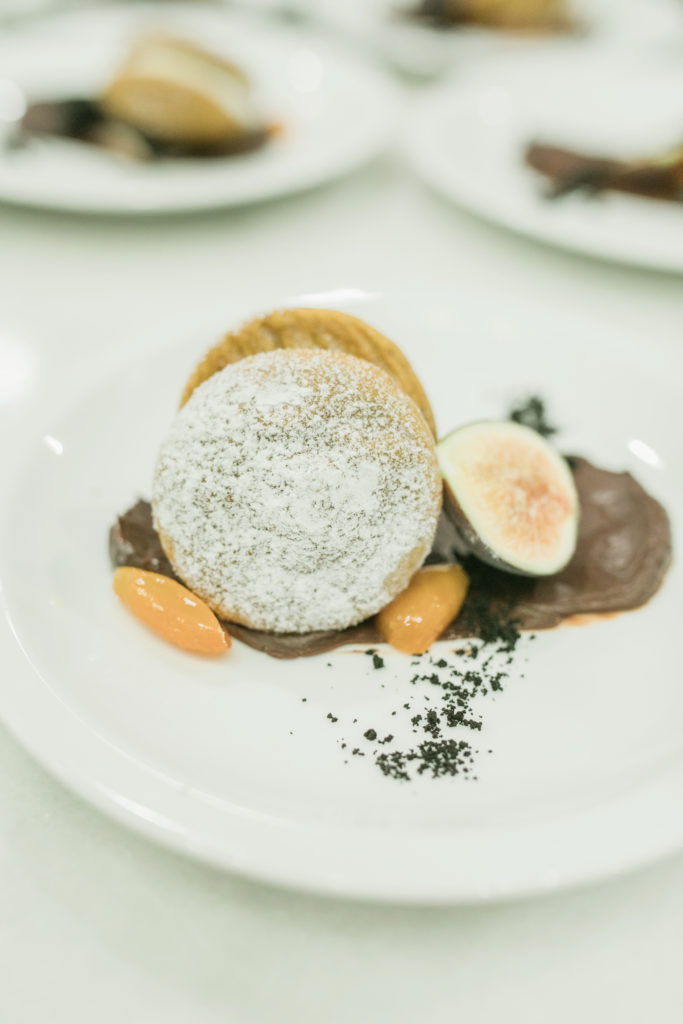 Not gonna lie, I had two servings of the Butternut Squash Ravioli… It was UNREAL!!!
Hope you enjoyed taking a peek into this beautiful night!
xx
Jacquelyn
Vendors Host/Catering – Colette's Catering Styling/Design – Beijos Events Venue – Cook's Chapel Photographer – Eva Marie Photography Rentals – Adore Folklore Florals – Urban Gardener Calligraphy/Signage/Invite – Poppy Jack Shop