After a few weeks of unbearable over 100 degree weather down here in Southern California, we are finally feeling like Fall! The leaves are changing color and the temperature has dropped. Ok, not that much, but it's definitely changed! And now we can finally start busting out our Fall style! One of my favorite things about Fall are the beautiful colors that come with it. I recently teamed up with Knot Sisters to share a few of my favorites in their Fall collection. It's all about dressing in our favorite Fall hues… Keep scrolling to see!
Photos by Lyndsey Yeomans
Let's start with one of my favorite colors and my new favorite dress! Burgundy is a beautiful Fall tone that looks great on so many skin tones. I especially love this dress because it is flowy, comfortable, the print is adorable and well, I just feel good in it! It's something I would wear during the day and easily throw on a jacket and a pair of heels to wear in the evening. Gotta love that boho easy vibe it has. My necklace here is from James Michelle and sunglasses by Wyeth…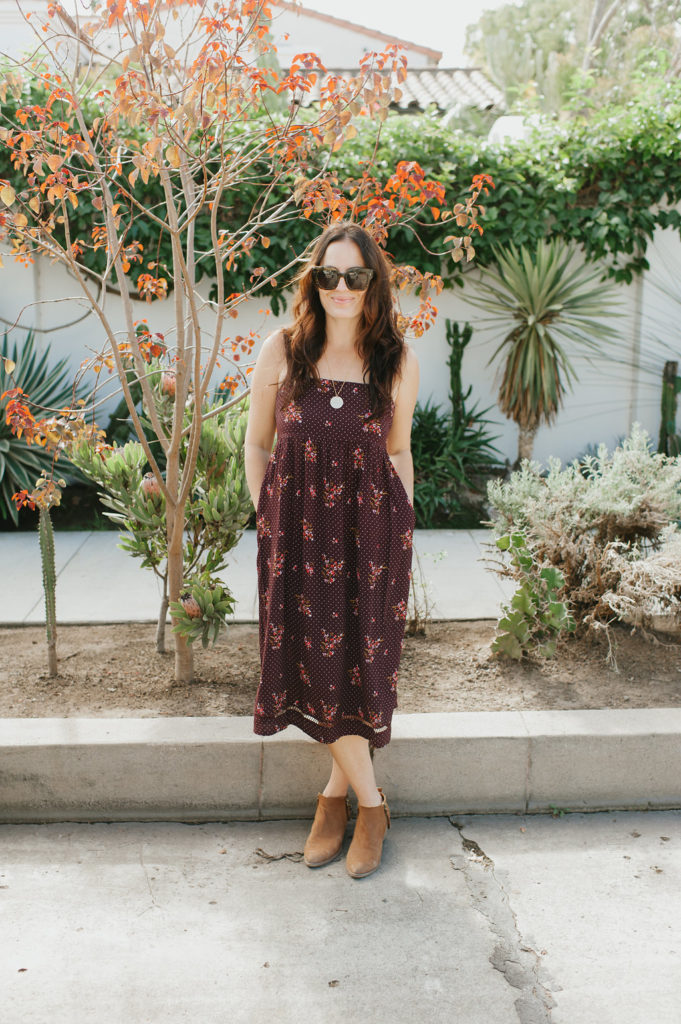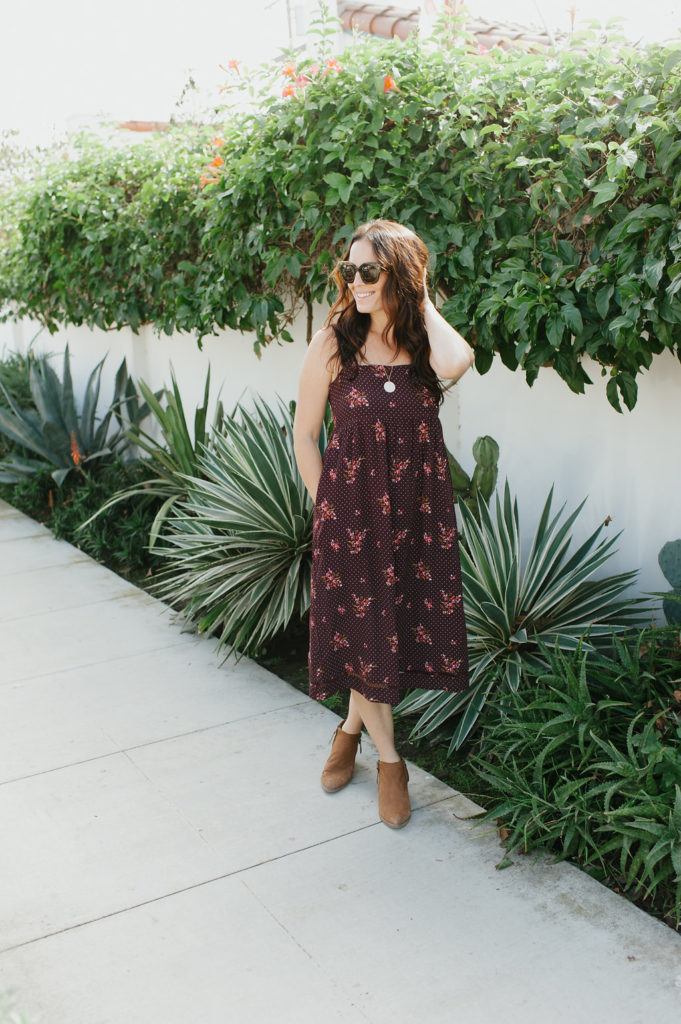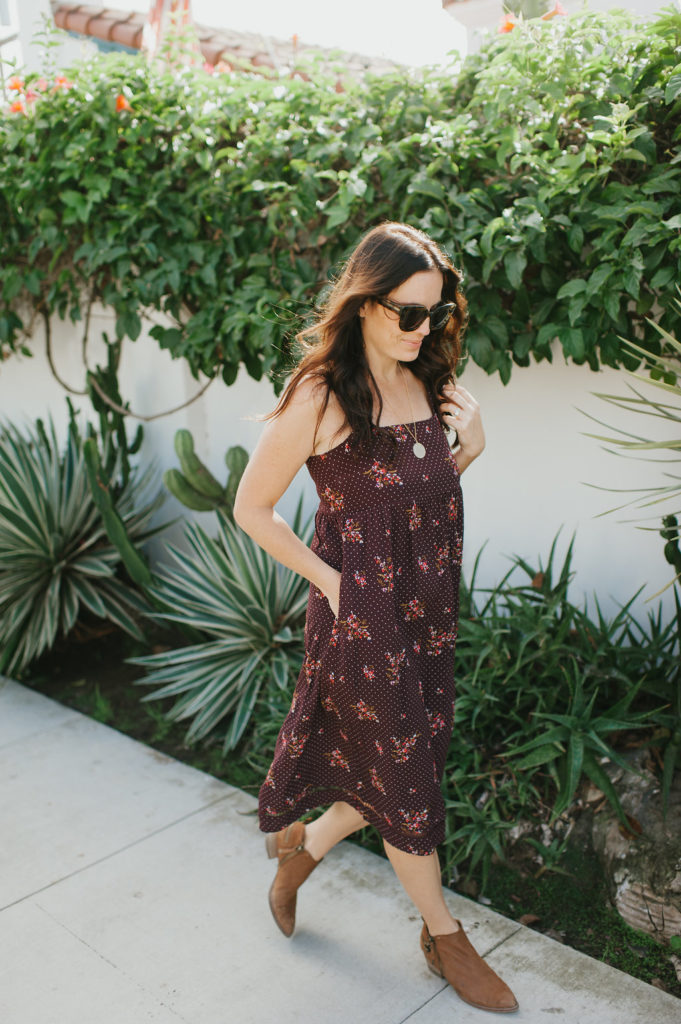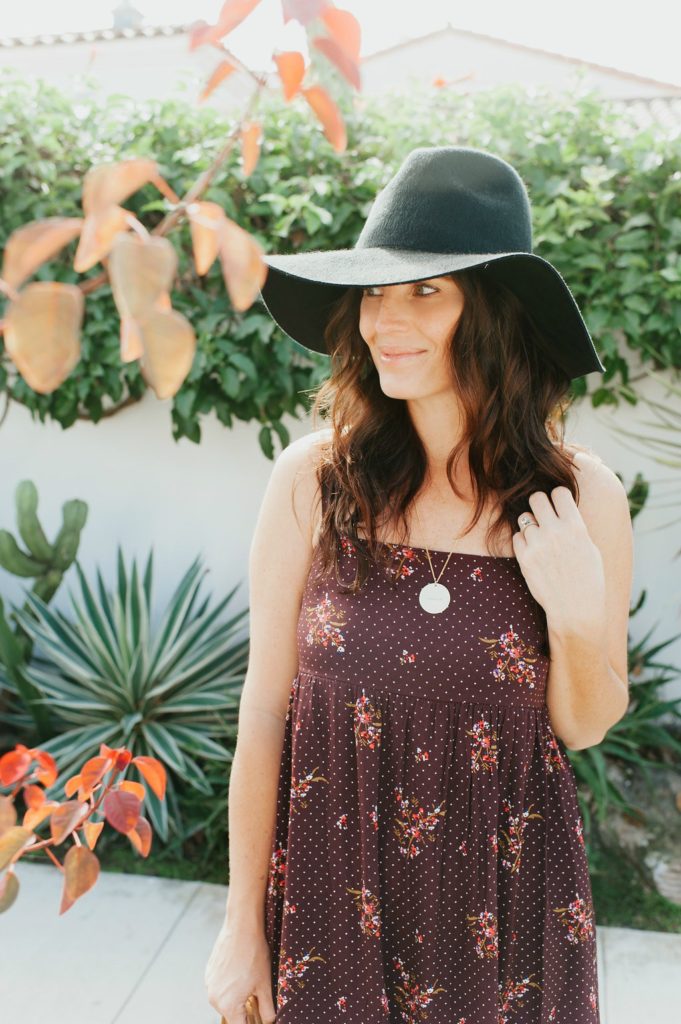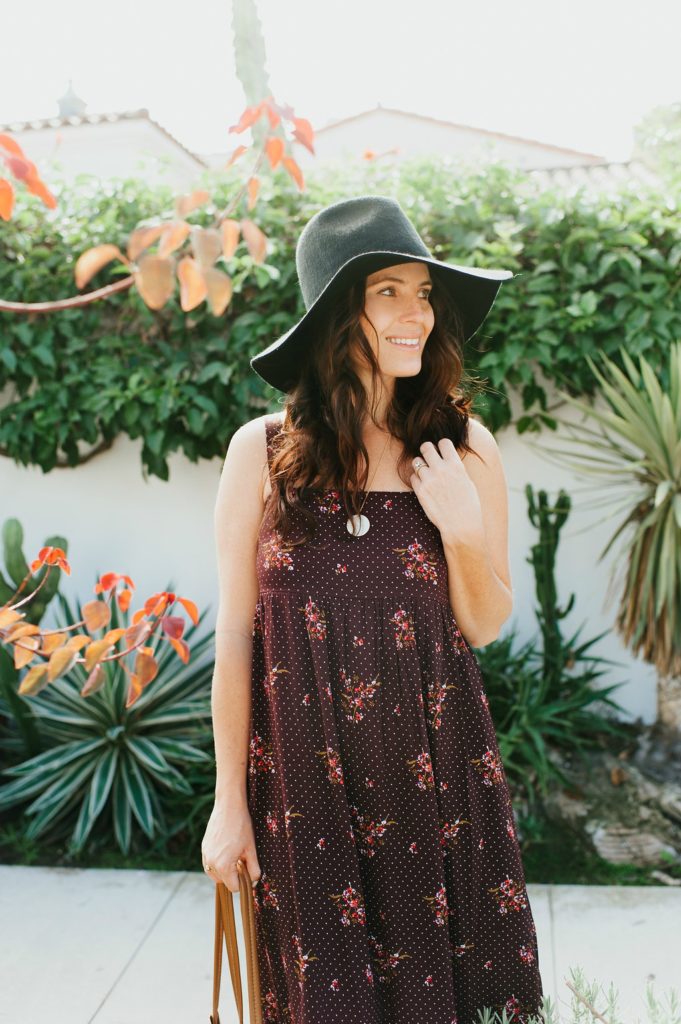 Second color on my list is classic black, because duh! You can't go wrong! Black is always ok, no matter what season, so it was definitely on my list of Fall hues. This fun little dress has the cutest embroidery detail and studs… It's a little bit sweet and a little bit sexy, perfect for date night! Another Fall and Winter essential, black tights, these are my favorites…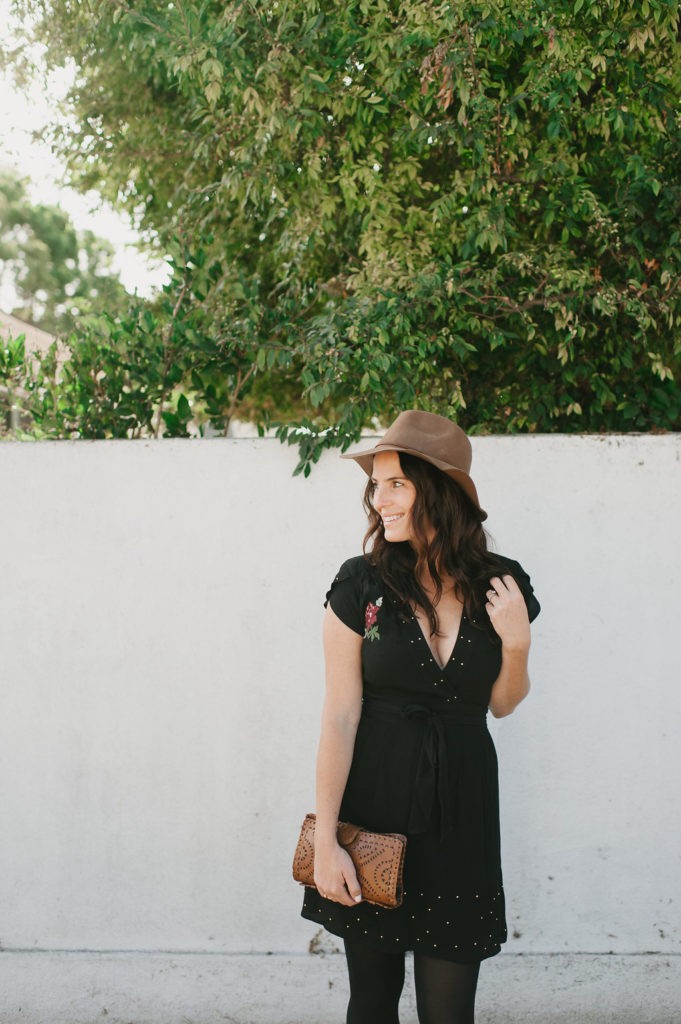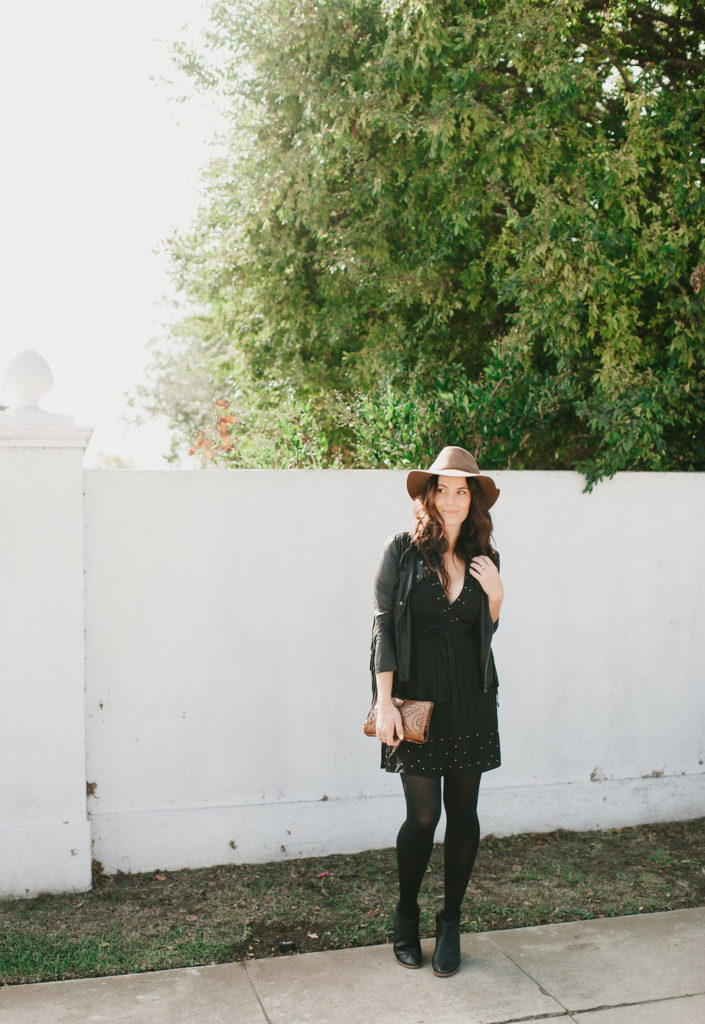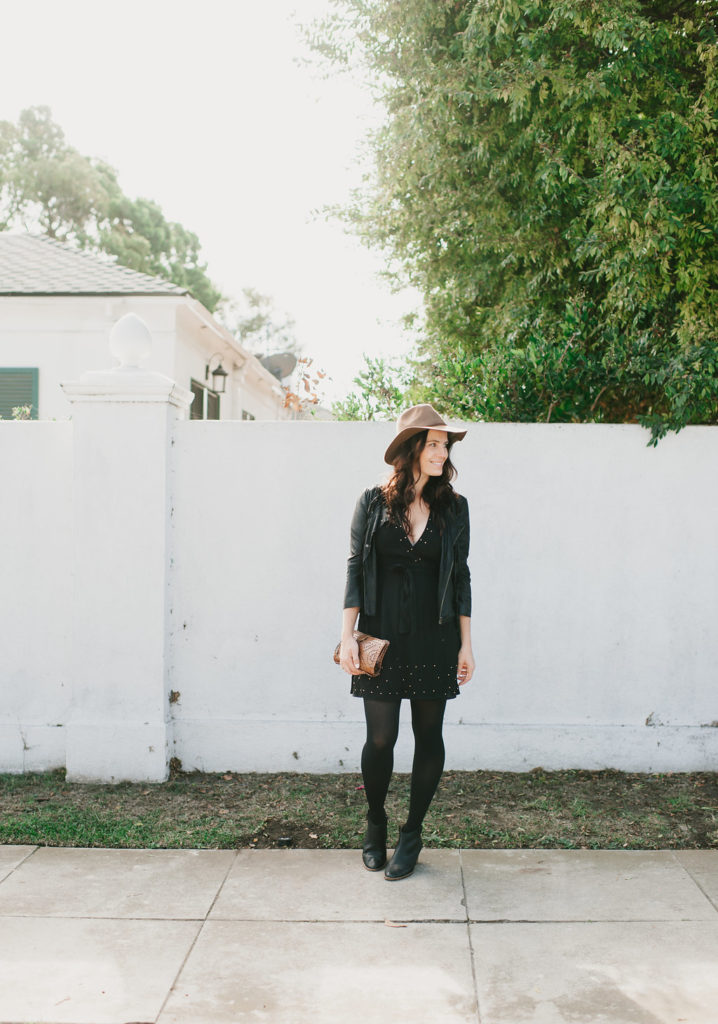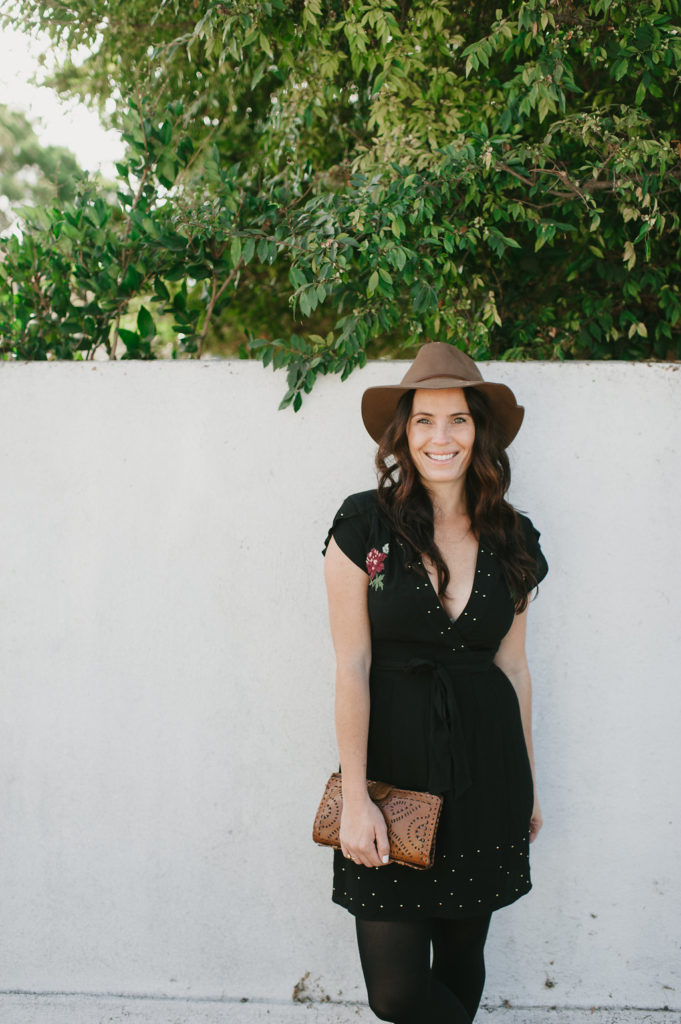 Next up is olive green… Being a green eyed gal, this is always a color I gravitate towards. This simple dress has cute pockets and a sexy neckline. You can pair this with so many things and dress it up or down. I added another pop of color with my burgundy leather jacket, but the possibilities are endless! This ones a classic piece that would be good in all of our closets!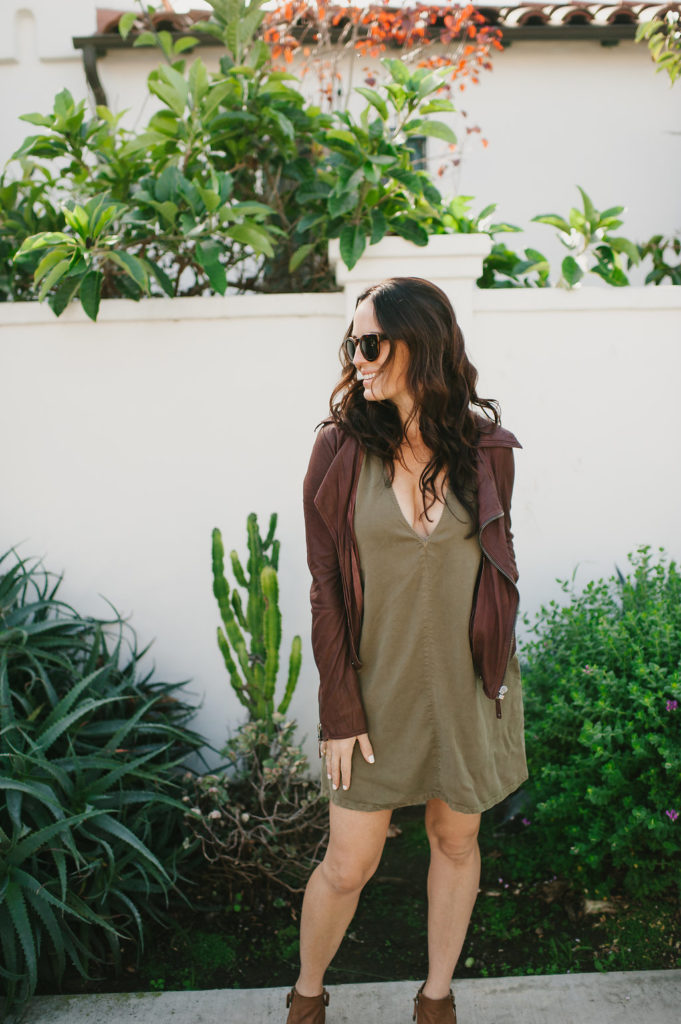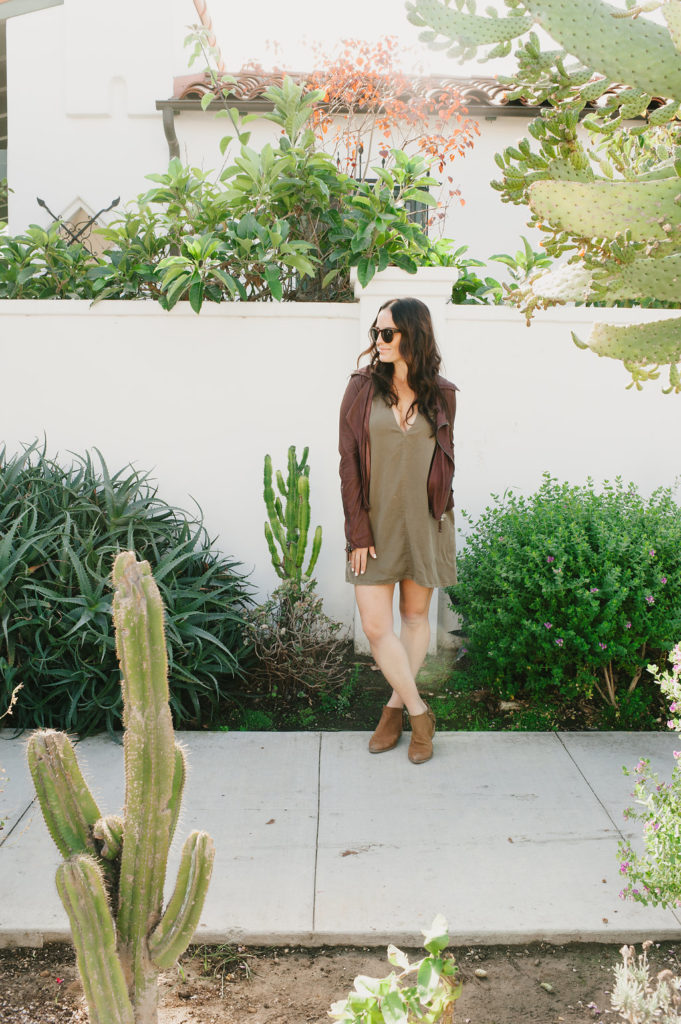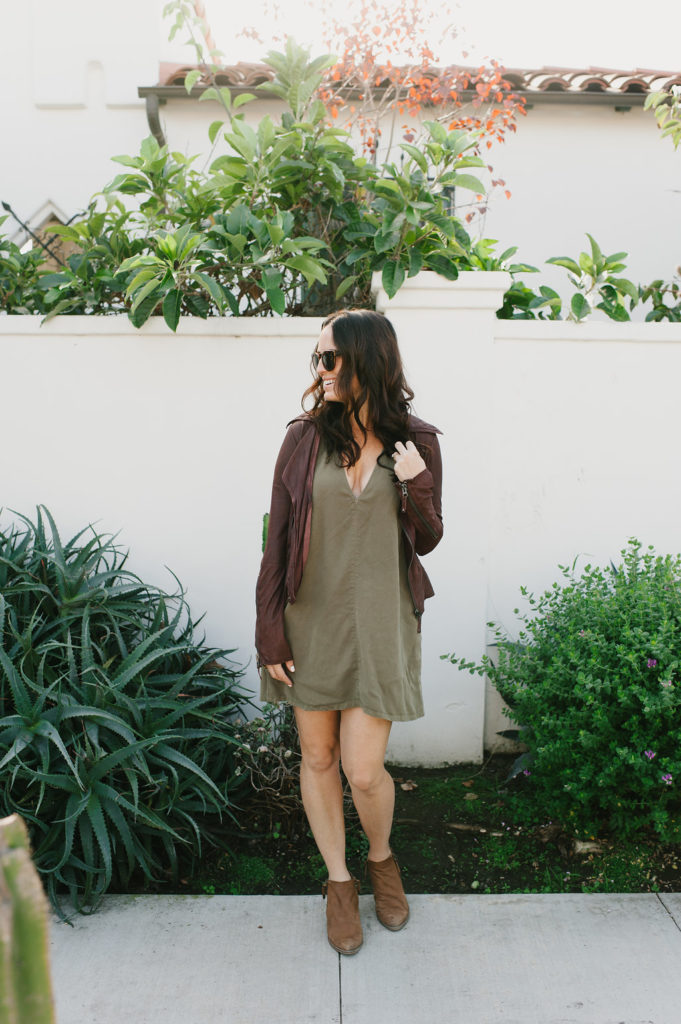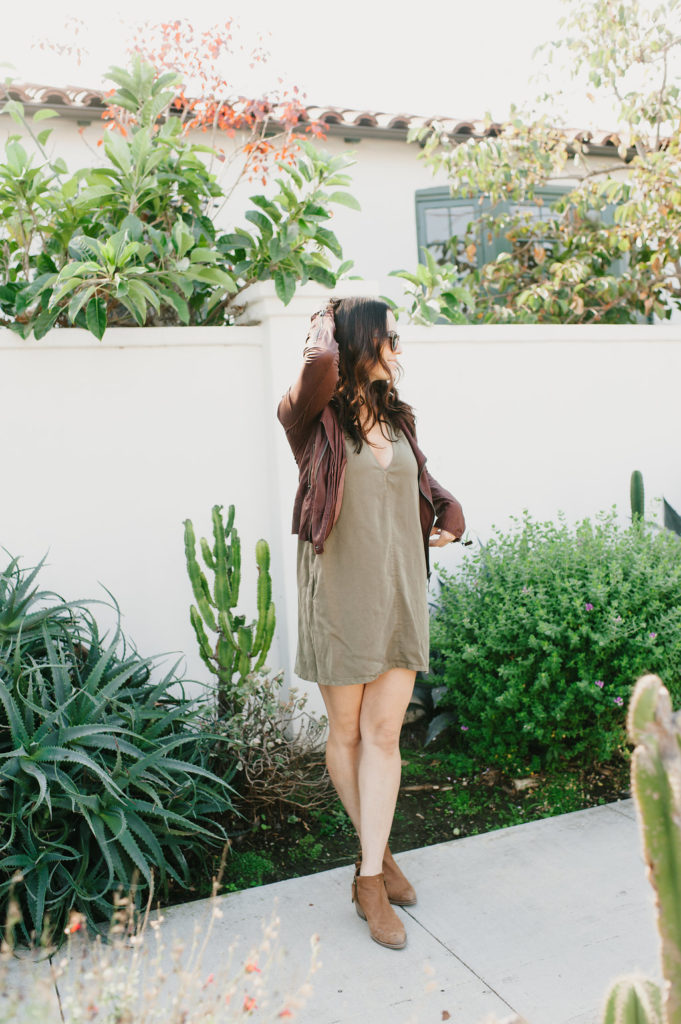 Last but not least is navy blue… This isn't a color I buy that often to be honest, but lately I have gravitated towards blue. Maybe it's because I'm a mom of boys, but blue seems to always be around me. I'm obsessed with this top and this beautiful print Knot Sisters has, using navy with mustard yellow and Burgundy. I've already worn it on a date night, but the off the shoulder makes it perfect for those fun occasions. Just add a cute hat and some boots and you're set!
xx