Hey, hey, hey…It's Friday, yay!!! You know what that means right? It's soup and wine parings for the month of November in collaboration with One Hope wine.  Today we are taking a trip to Italy as we were inspired by this yummy fall soup.  Even before you see the pictures your mouth starts watering when you say it….Creamy Tomato Tortellini Soup.  And boy is it yummy. Now I'm a true lover of tomato soup so when you add cheese tortellini and some basil, it's like a flavor explosion.  When I made it this week, the aroma in my house was so dreamy.  Plus my husband loved it because it's hearty almost like a pasta dish.  Anyway, let's get to sharing with you shall we…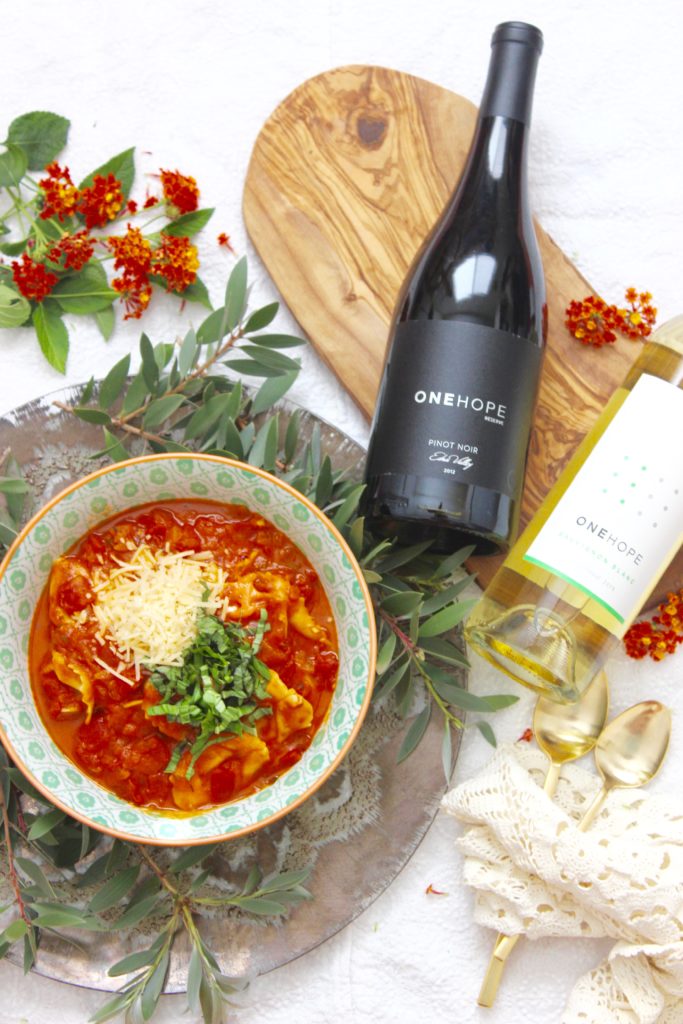 Ingredients
1 medium onion diced
3 garlic cloves, minced
1 teaspoon olive oil
1 spring of fresh rosemary chopped
28 ounce can diced tomatoes
15 ounce can tomato sauce
½ teaspoon dried oregano
4 large fresh basil leaves
½ teaspoon salt
¼ teaspoon pepper
4 cups chicken broth
½ cup heavy cream
20 ounces three-cheese tortellini
½ cup shredded parmesan cheese + extra for garnish
salt and pepper, to taste (optional)
fresh basil, to garnish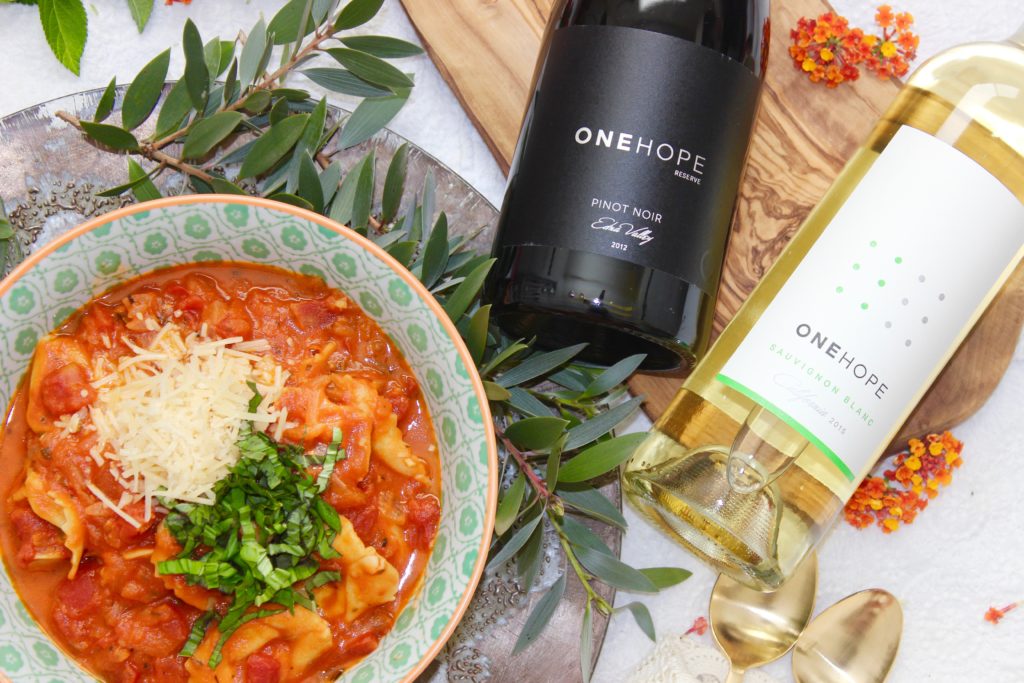 Instructions
Place the onion, garlic, olive oil, and fresh rosemary in a 6-quart soup pot or dutch oven. Sautee over medium heat for 5 minutes or until the onions are translucent.
Add in the diced tomatoes, tomato sauce, oregano, basil, salt, pepper, chicken broth, and heavy cream and stir to combine. Simmer for 20 minutes.
Place the three-cheese tortellini into the soup and cook for 10 minutes or until the tortellini are tender and cooked through.
Serve and garnish with fresh basil and shredded parmesan cheese.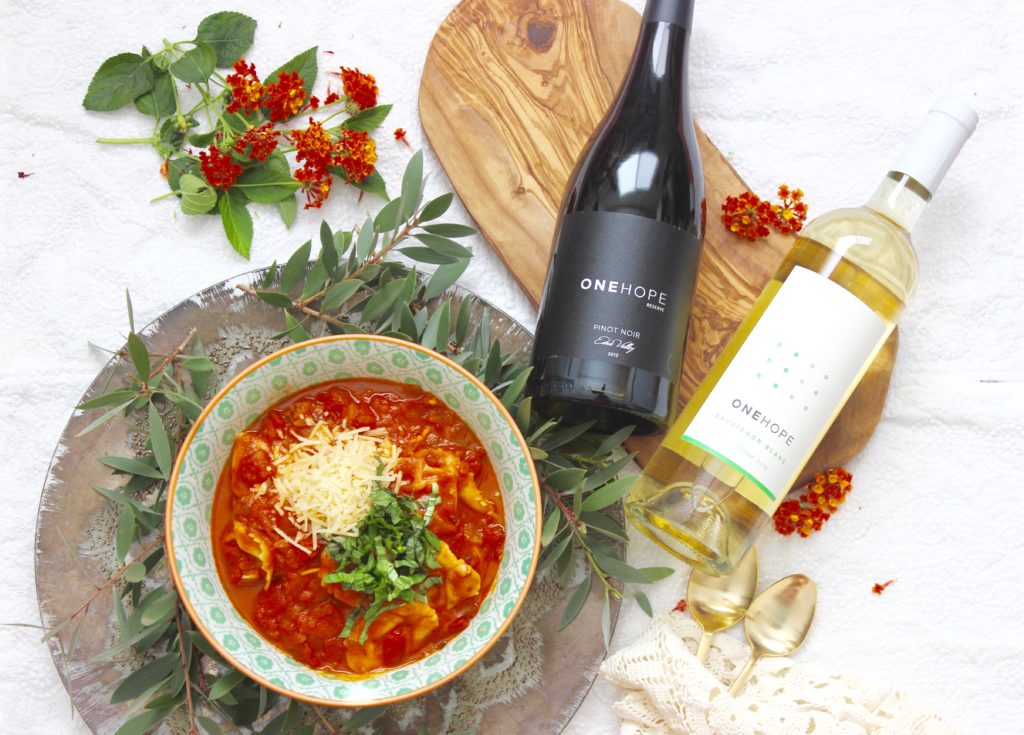 So the next best part is pairing it with wine and One Hope is suggesting either their Pinot Noir or their Sauvignon Blanc.  I tried both of course and well…it's a toss up.  If you are having this for lunch do the blanc and if your going to make it for dinner then definitely the Pinot!  Well there you have it, happy Friday…enjoy and your welcome!
Xx Leah
All photos by your truly