I don't know about you, but I'm totally the type of person that wants pumpkin everything this time of year.  So I'm dying to share this pumpkin cookie recipe with you guys.  They are so delish, very soft and moist with a cake like texture. The frosting is just the right added touch, not too sweet, but the right amount of cream to offset the pumpkin.  They are really great anytime of year, but an essential this time of year.
All photos by Megan Welker
Textiles by Rachel Labarre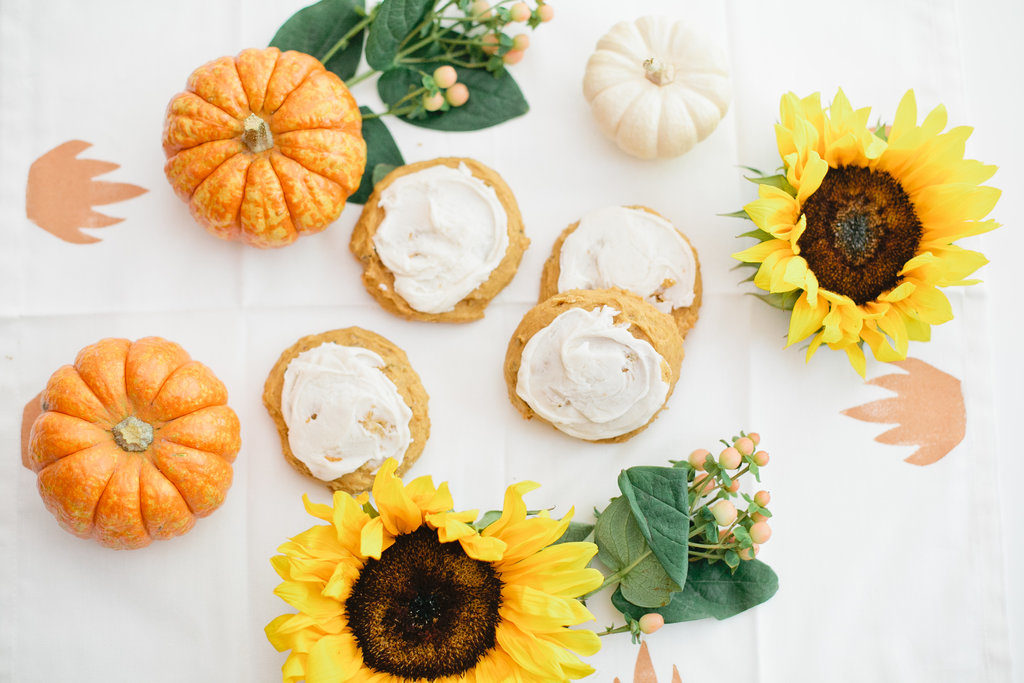 Ingredients
1 cup butter flavored shortening
1 cup white sugar
1 egg
1 tsp vanilla extract
1 cup canned pumpkin puree
2 cups all purpose flour
1 tsp baking soda
1 tsp salt
1 tsp ground cinnamon
1 (3.4oz) package of instant vanilla pudding mix
1 (16oz) container cream cheese frosting
Preheat oven to 350 degrees F and grease your cookie sheets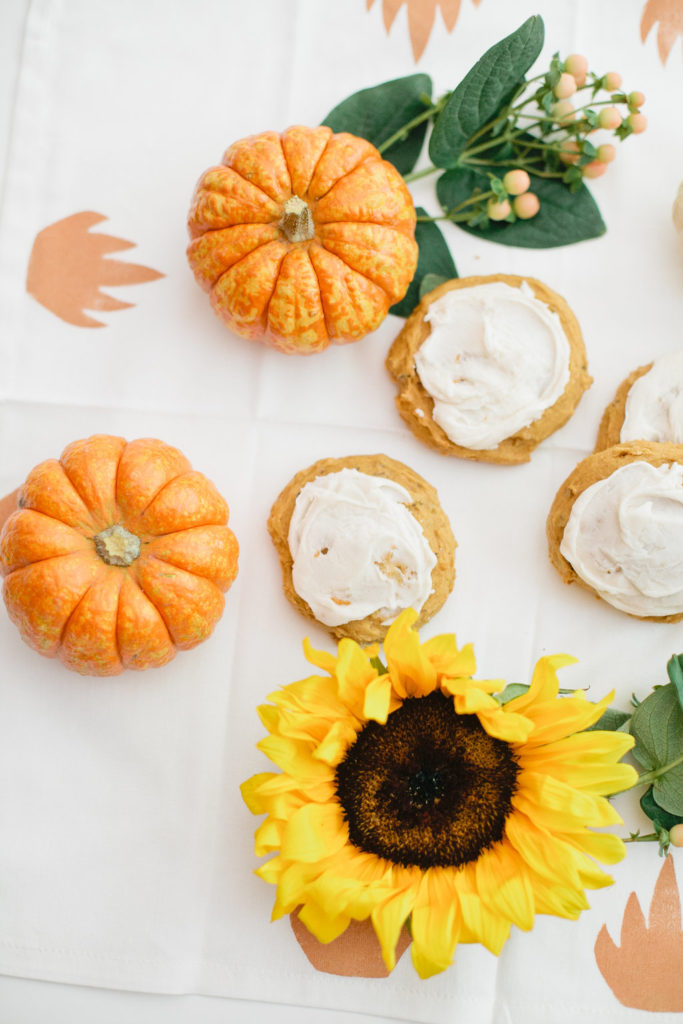 In a large bowl, cream together the butter flavored shortening and sugar.  Beat in the egg and vanilla, then stir int he pumpkin puree.  Combine the flour, baking soda, salt, cinnamon, and vanilla instant pudding mix; gradually mix into the pumpkin mixture.  Roll into walnut sized balls and place them 2 inches apart onto the prepared cookie sheets.
Bake for 12-15 min in the preheated oven, until lightly browned at the edges.  Allow to cool completely before frosting with the cream cheese frosting.
Voila!  So fresh and so good!!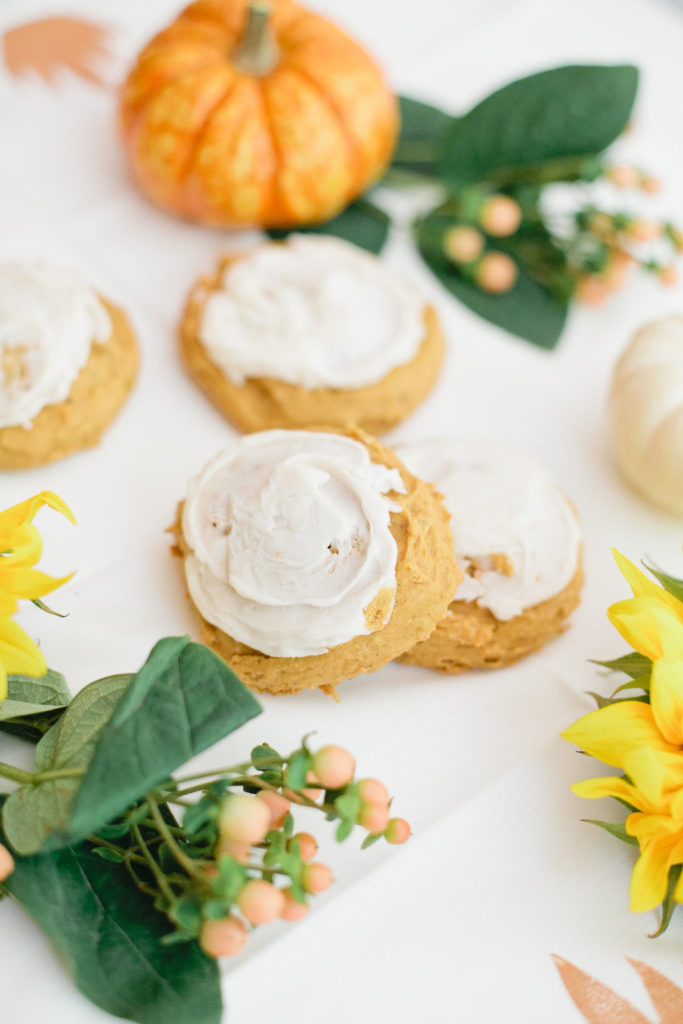 Happy Fall!!
Xx Leah