We recently teamed up with the always amazing James Michelle to style a special event!  Owner Jamie Israel was traveling down to Southern California from Bend, Oregon where she calls home last month and thought it was a great time to throw a little shindig and meet some of her rad clients face to face. With our always hot Indian Summer's here in California it was the perfect excuse to get tropical for this James Michelle Jewelry party.  The party was held at Cleobella's gorgeous Sunset Beach boutique and it was all kinds of tropical mixed with beachy cool – just what you would expect from James Michelle!  Scroll down to see how pretty this one was, and of course how adorable Jamie is!  Plus, there is a really sweet giveaway with one of the VIP swag bags on our Instagram, so don't miss out on that!  But first, how about these pretty pics from The Dulcet Creative?!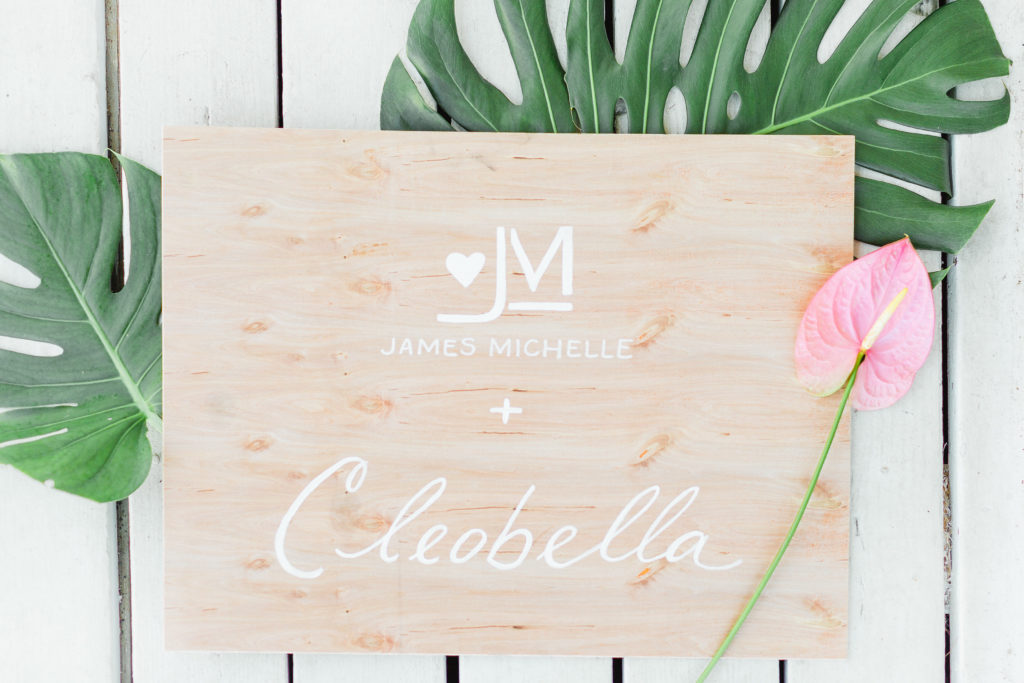 Fox Floral Design Studio did the florals for this party and I think it's safe to say that EVERYONE was obsessed with this tropical mandala they created!  We just through the James Michelle logo up there in the middle and they took care of the rest!  It was the perfect photo op for everyone that night, but wait till you see all of their other pretty arrangements through-out the party…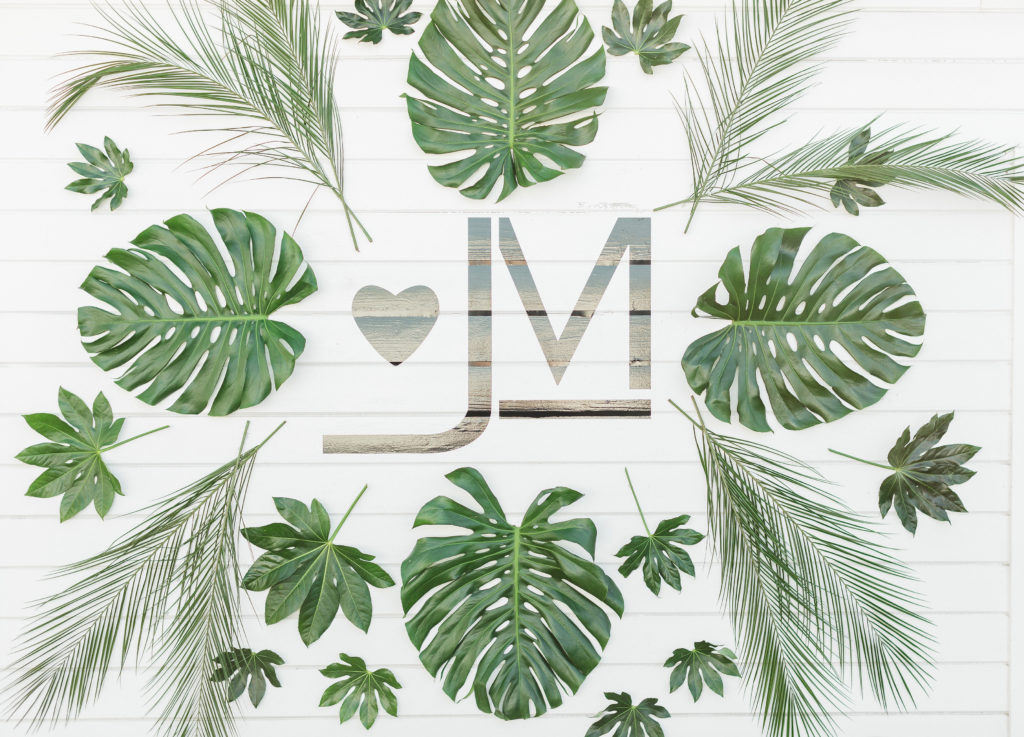 There's the lady of the hour, Miss James Michelle herself!  How cute is Jamie?!  Like major girl crush over here!!  And we can vouch, she is just as genuine and sweet as she seems!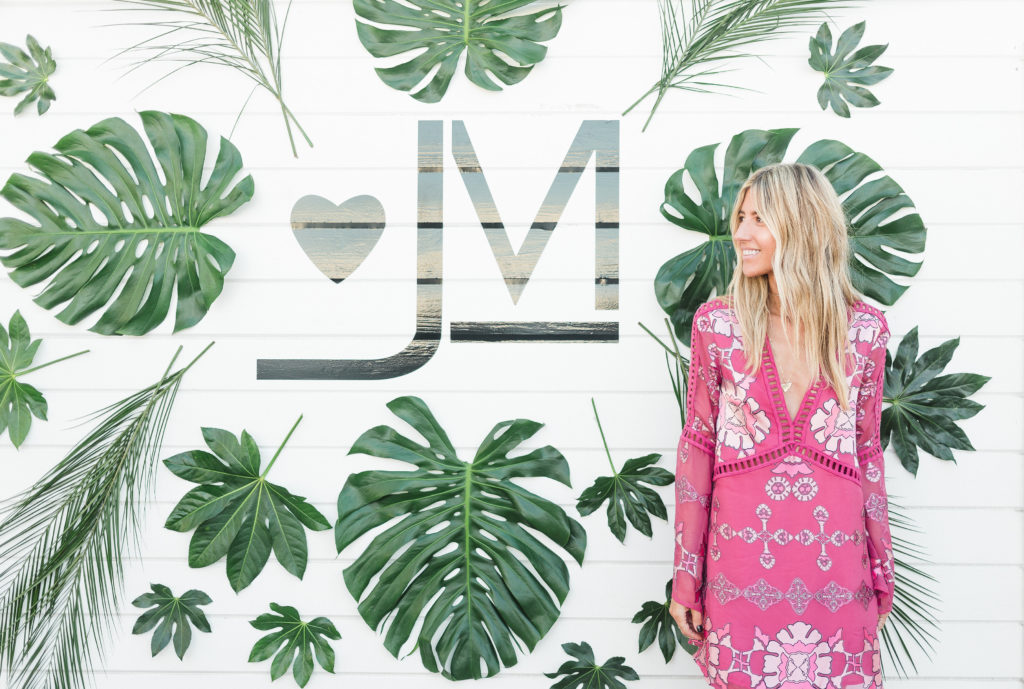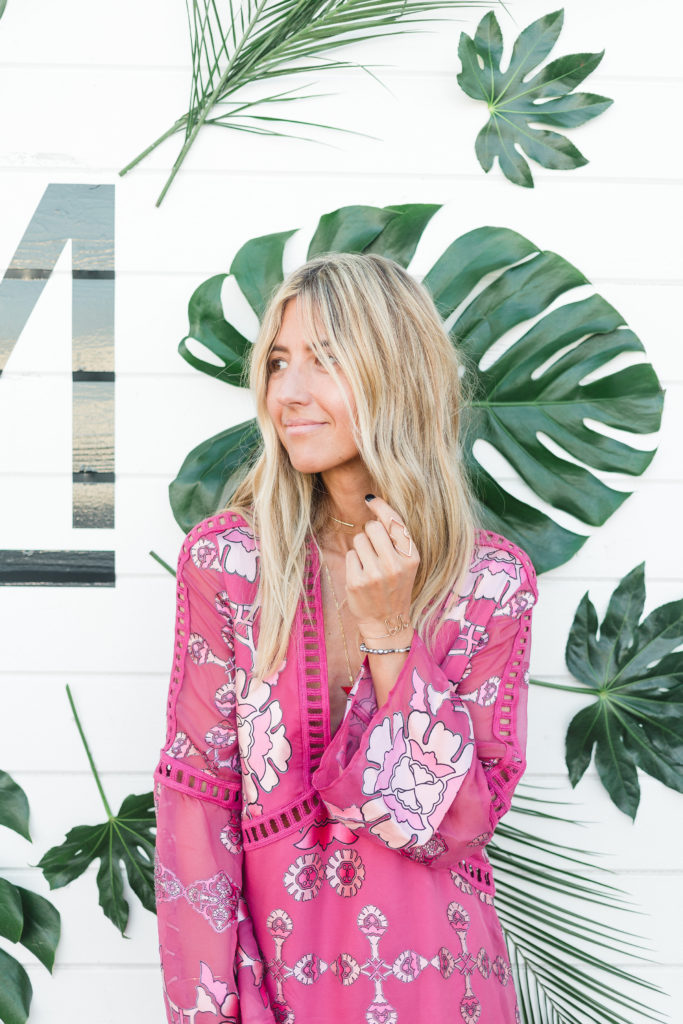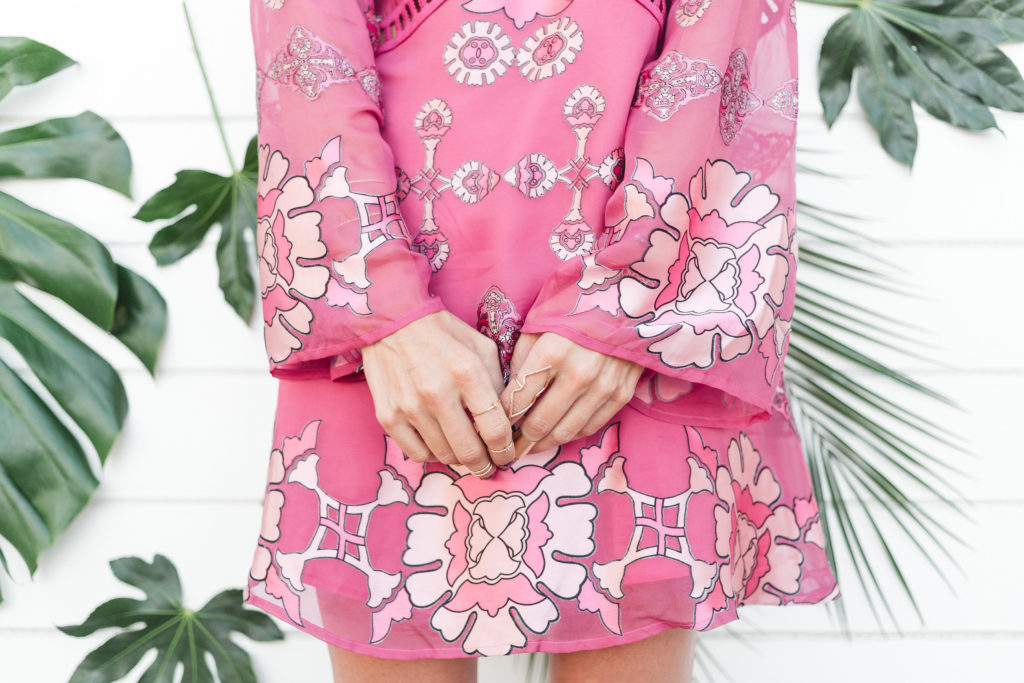 We had yummy little bites for everyone and of course some champs and wine!!  One Hope Wine is always the best addition to the party, and we love highlighting them with these Jen & Jules Designs Cocktail Stirrers and of course some fun signage by Blot & Dot, who did all the pretty calligraphy through-out the party…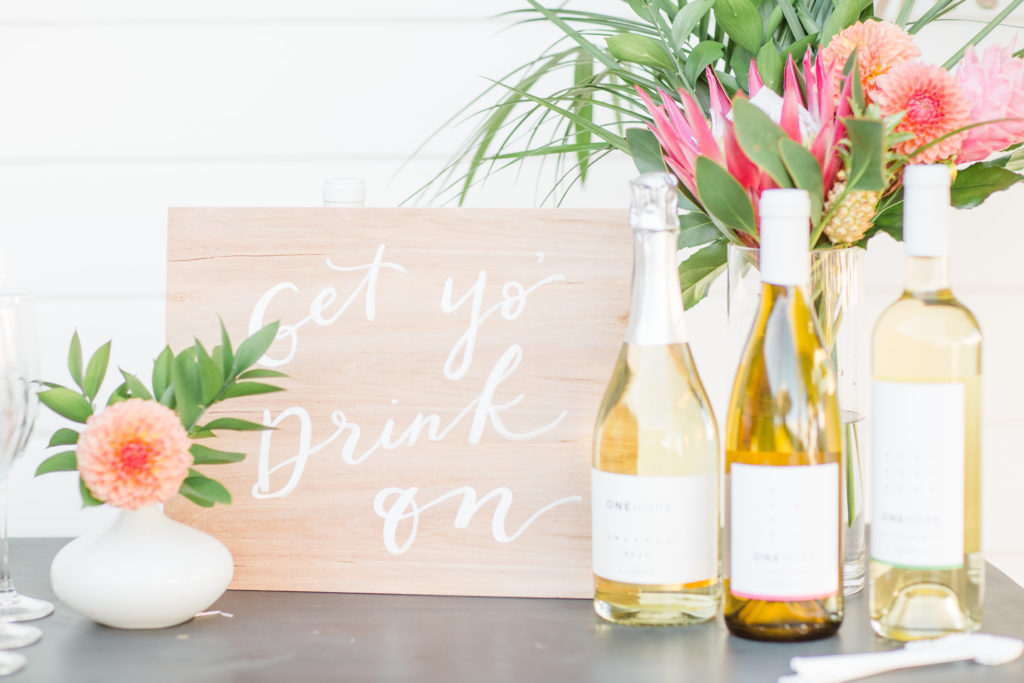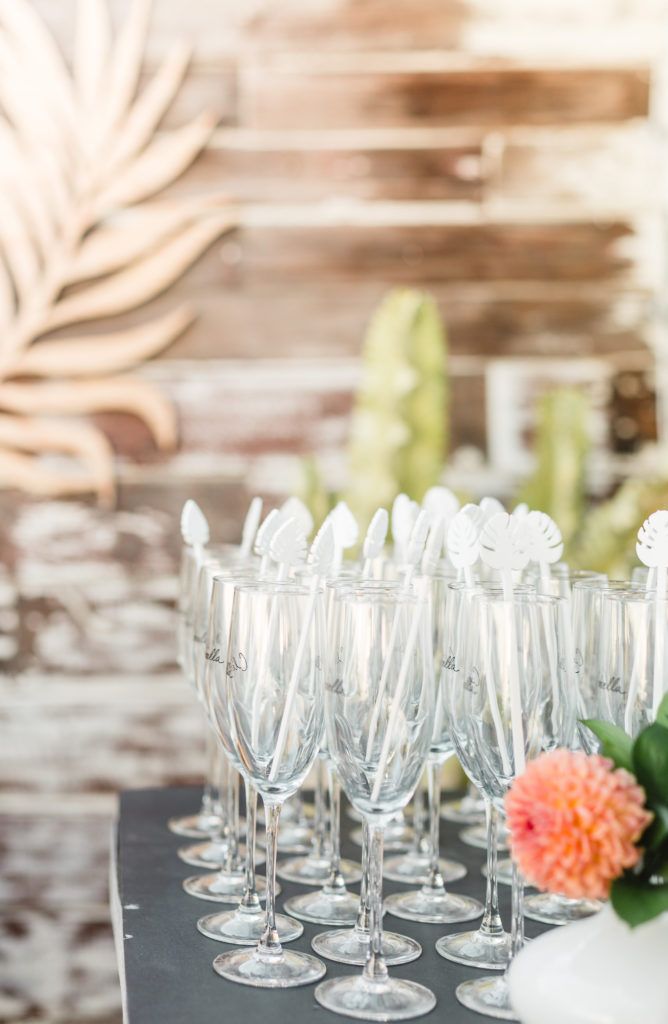 Our favorite bar… EVER!!  Thank you Cleobella for always letting us play with this beauty!!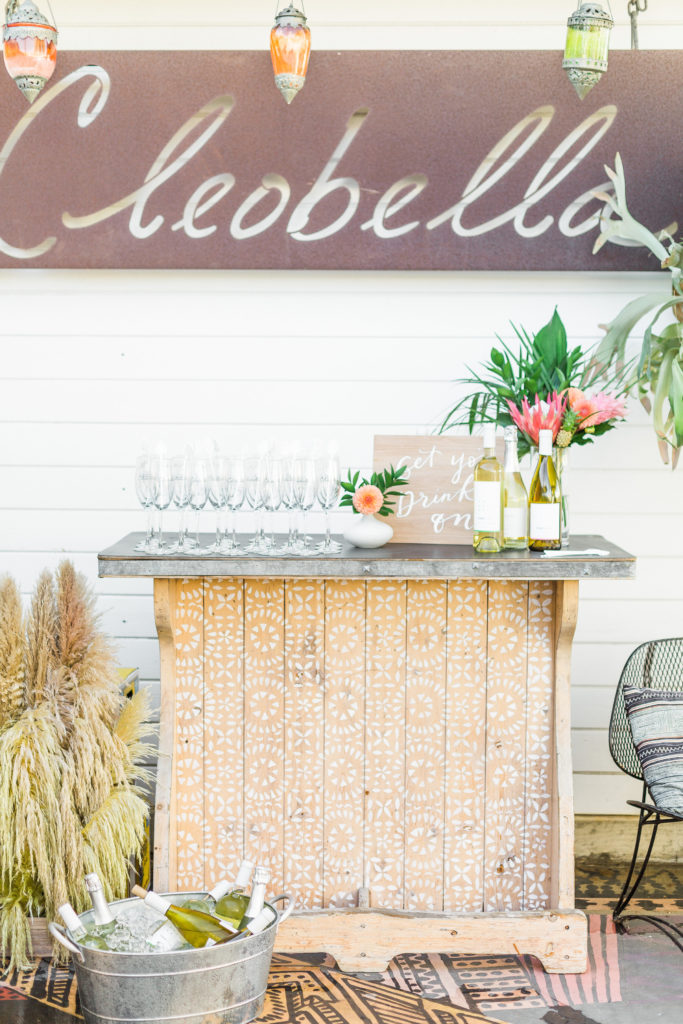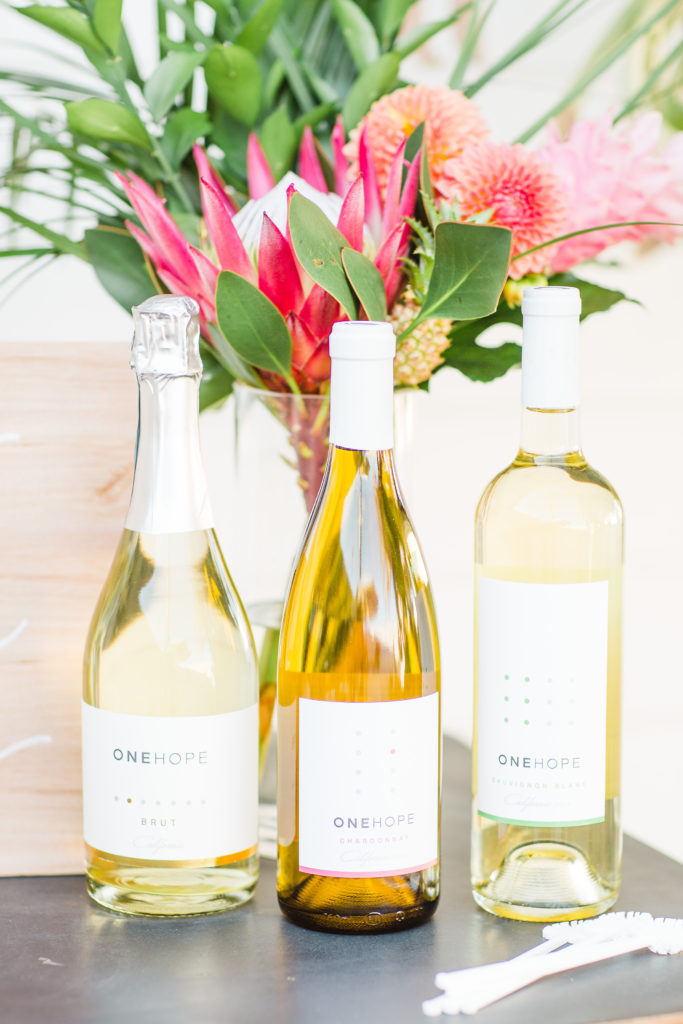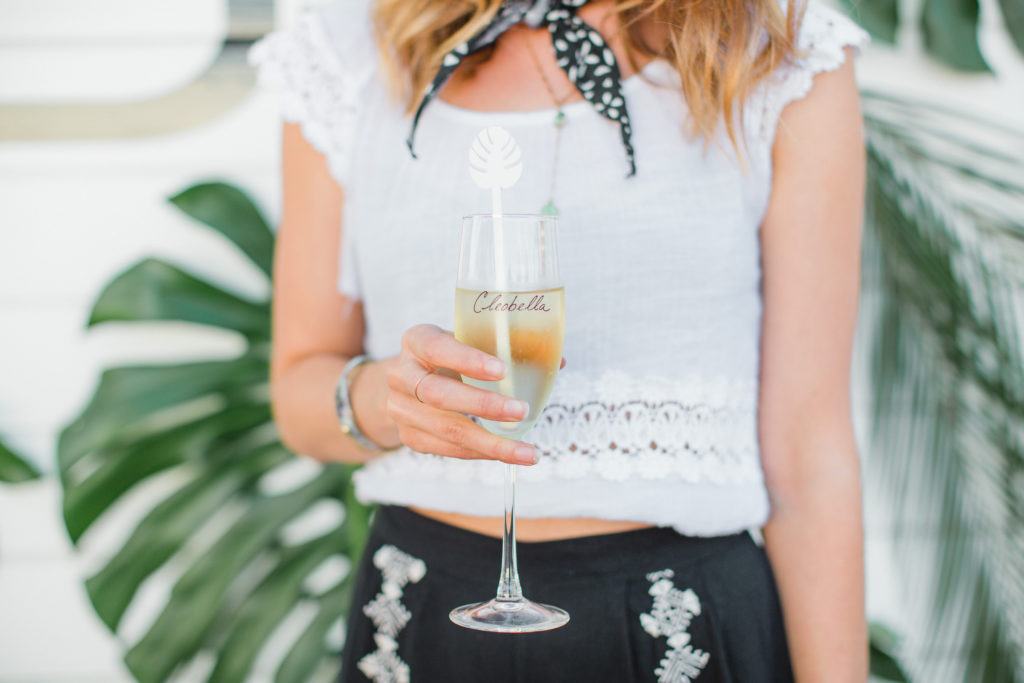 And of course the yummy bites…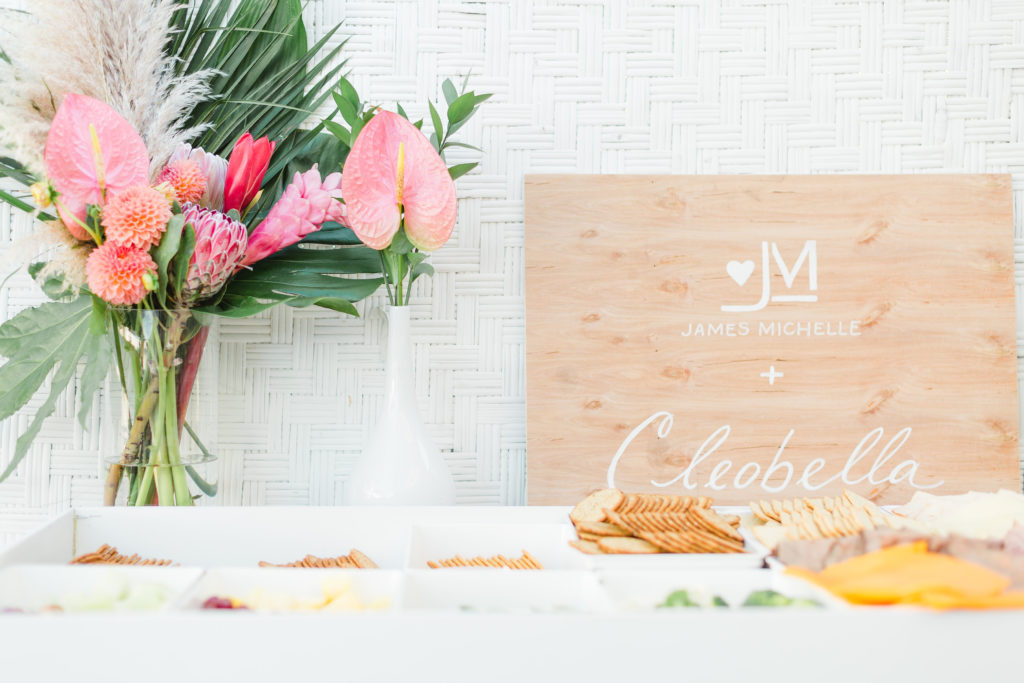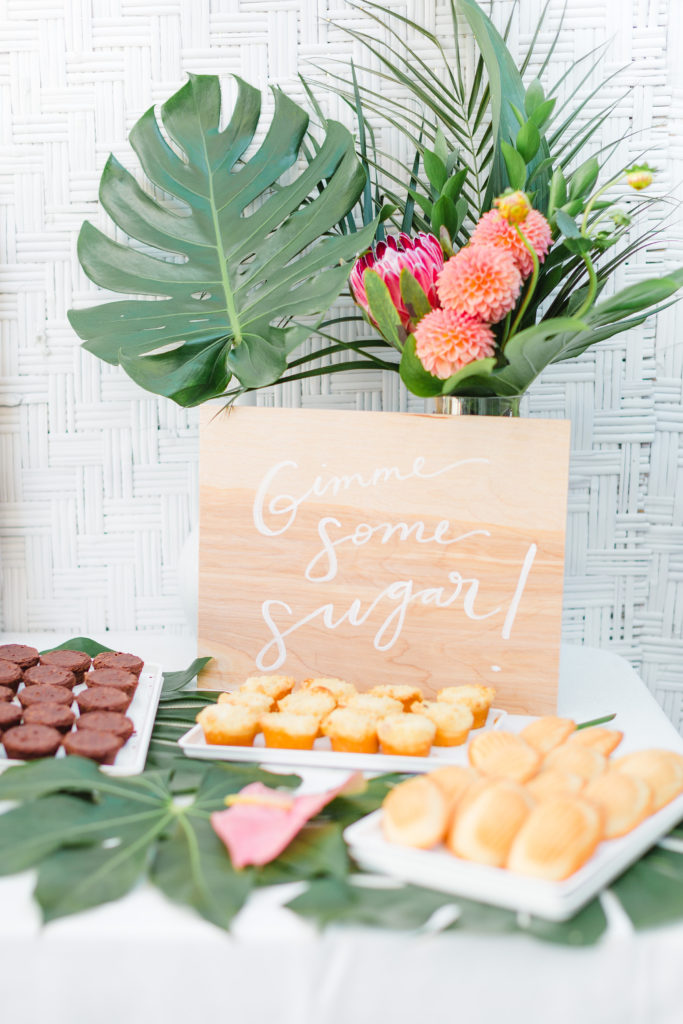 Jamie had the prettiest display of her jewelry and we really got to see how talented this lady is!  She has so many designs we didn't even know about, you guys, there is SO much good stuff!!  I mean it was a James Michelle Jewelry party after all, we have to showcase these pretty pieces!!  We did a really rad installation behind Jamie's table thanks to Raw Metal Decor who made the amazing palm leaf cut outs, how great are those?!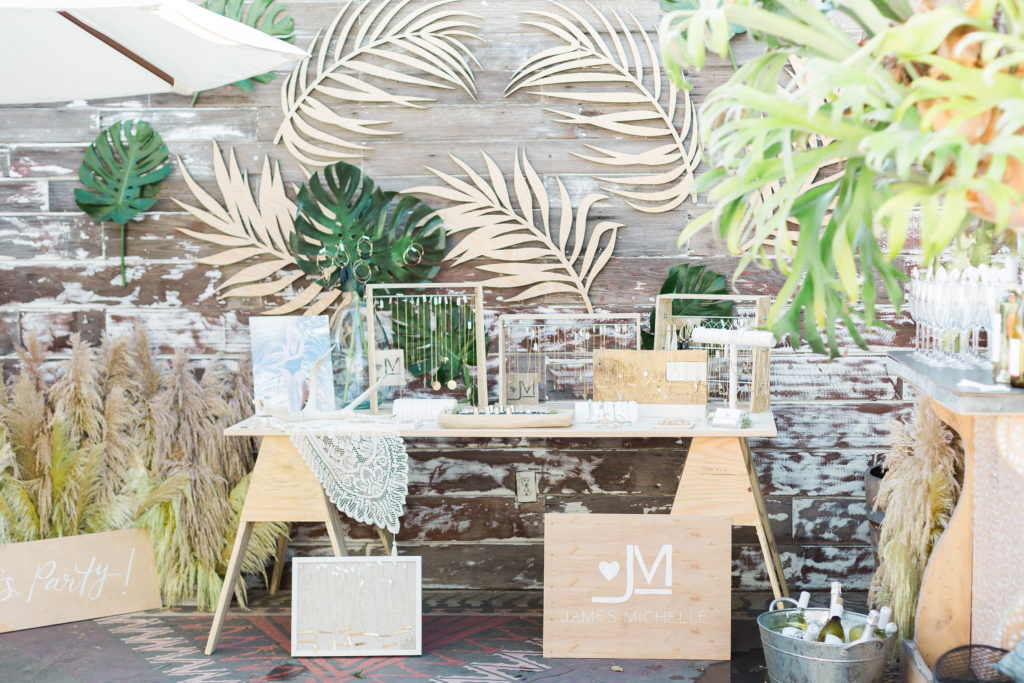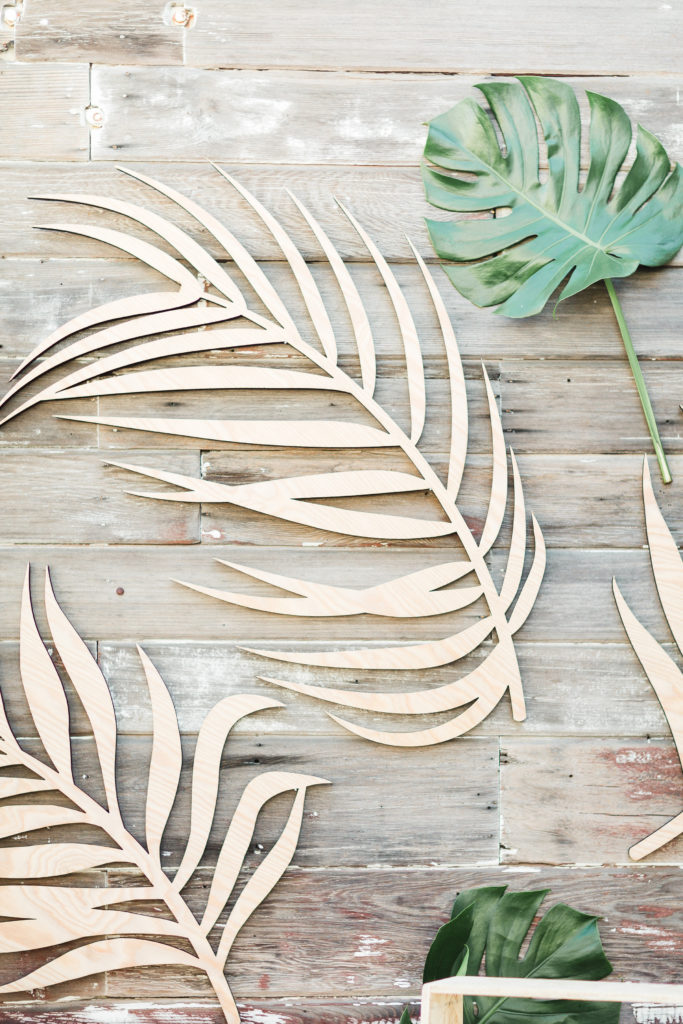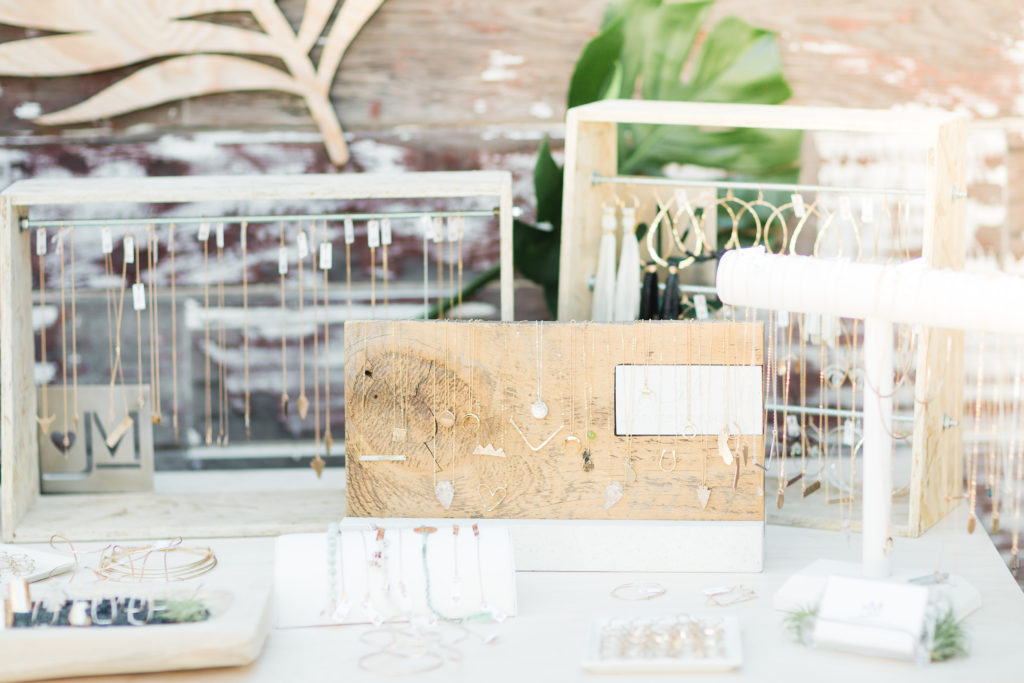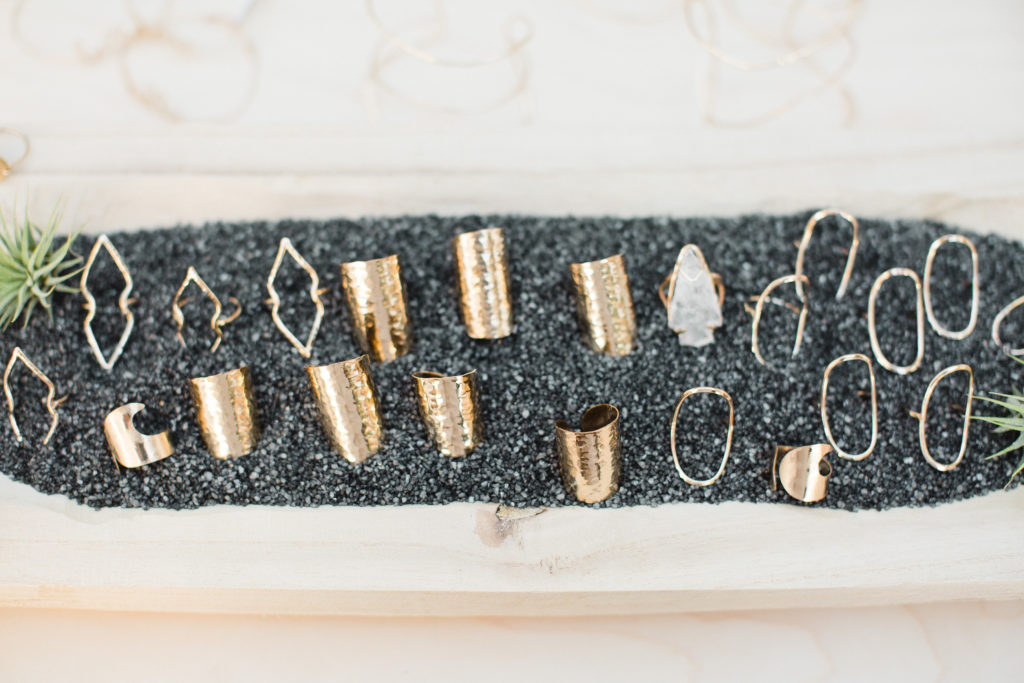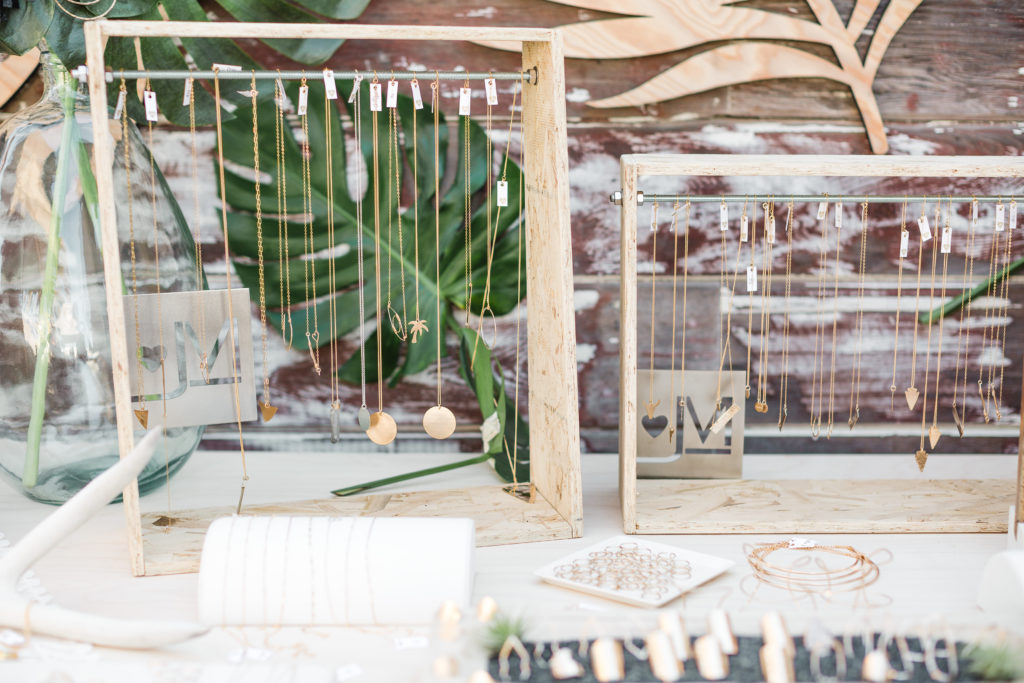 Guests were serenaded by Victoria Bailey, we love this beautiful girl's voice so much!! We could listen to it all night!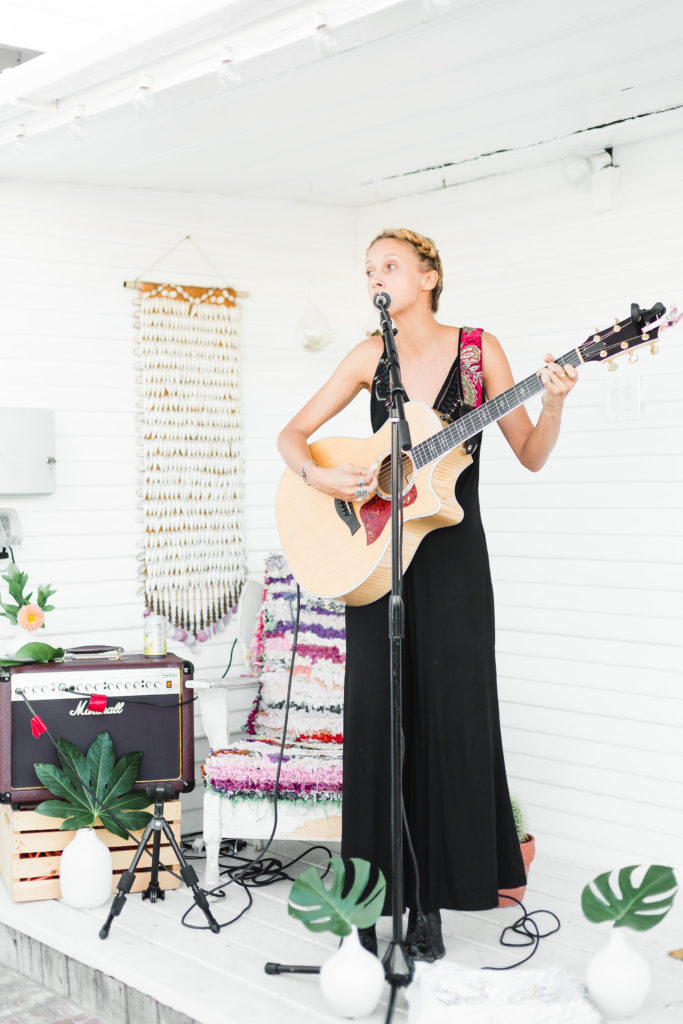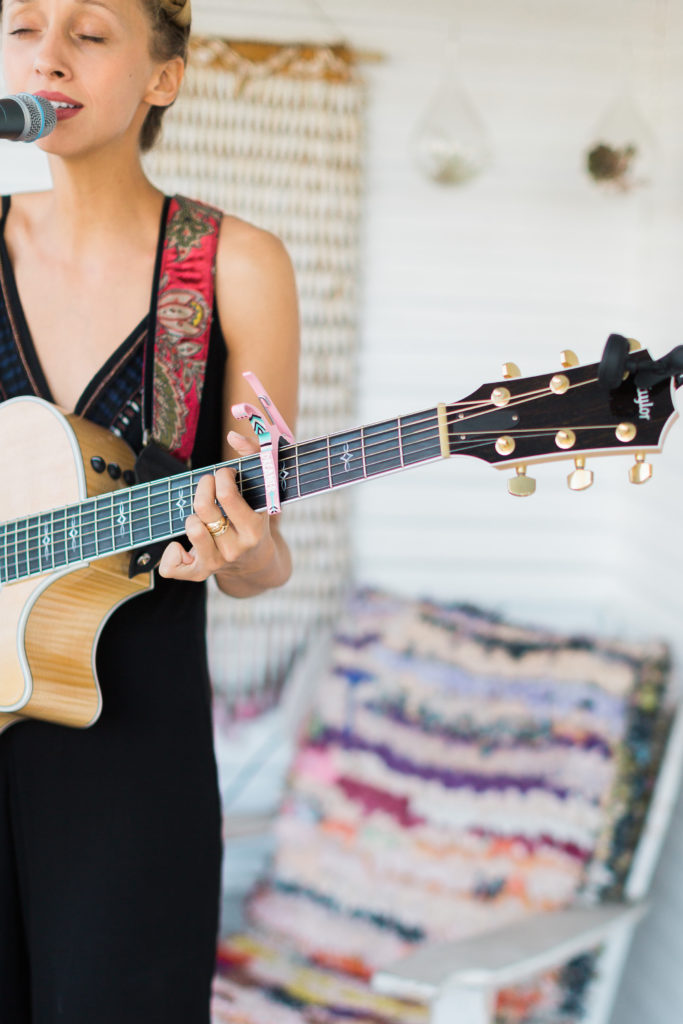 It was a beautiful night and we all had a blast shopping, sipping and chatting… It was great to see so many people turn out to see Jamie and support her!  We loved being a part of it!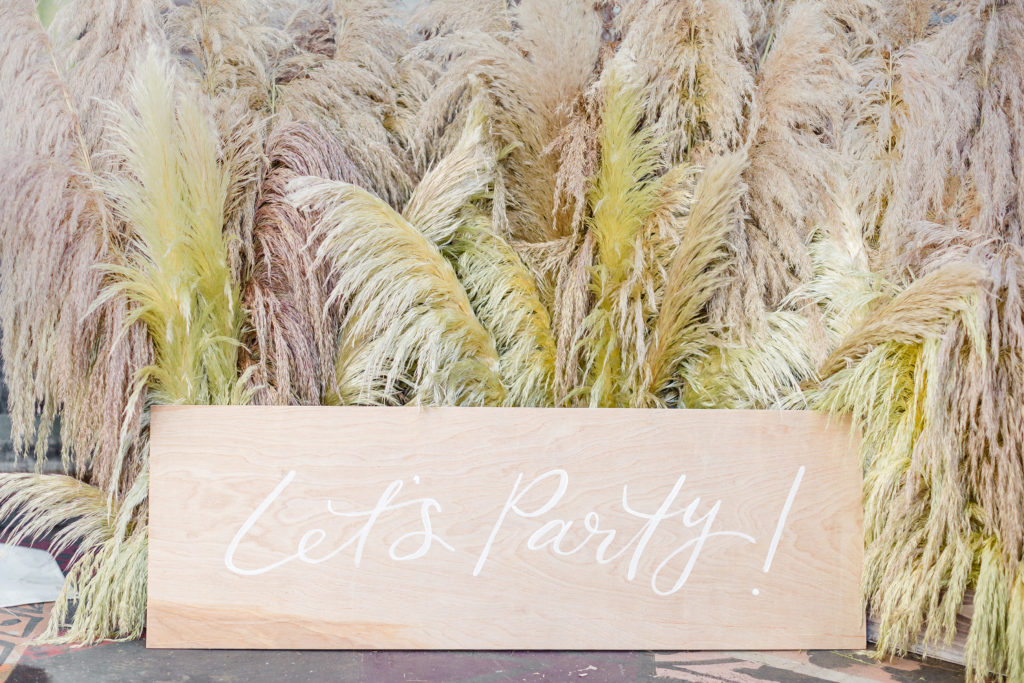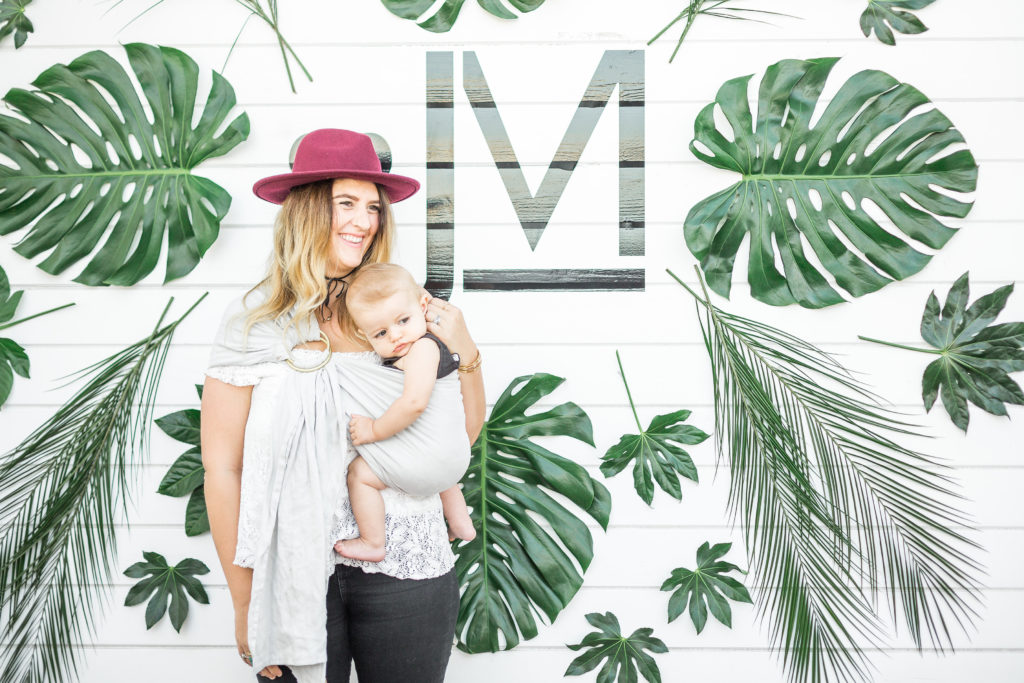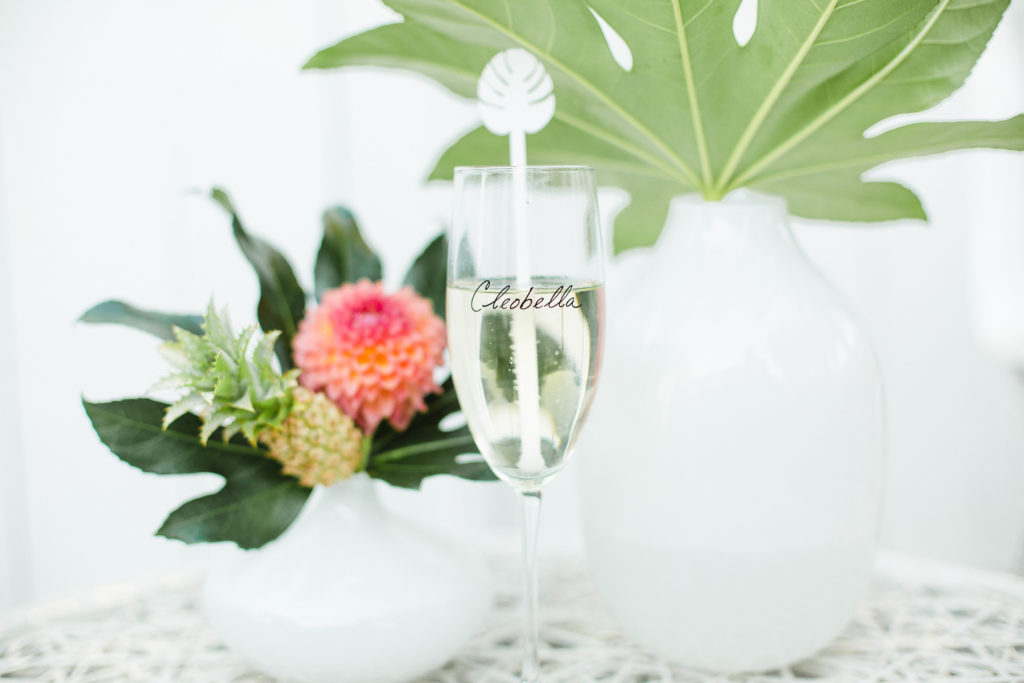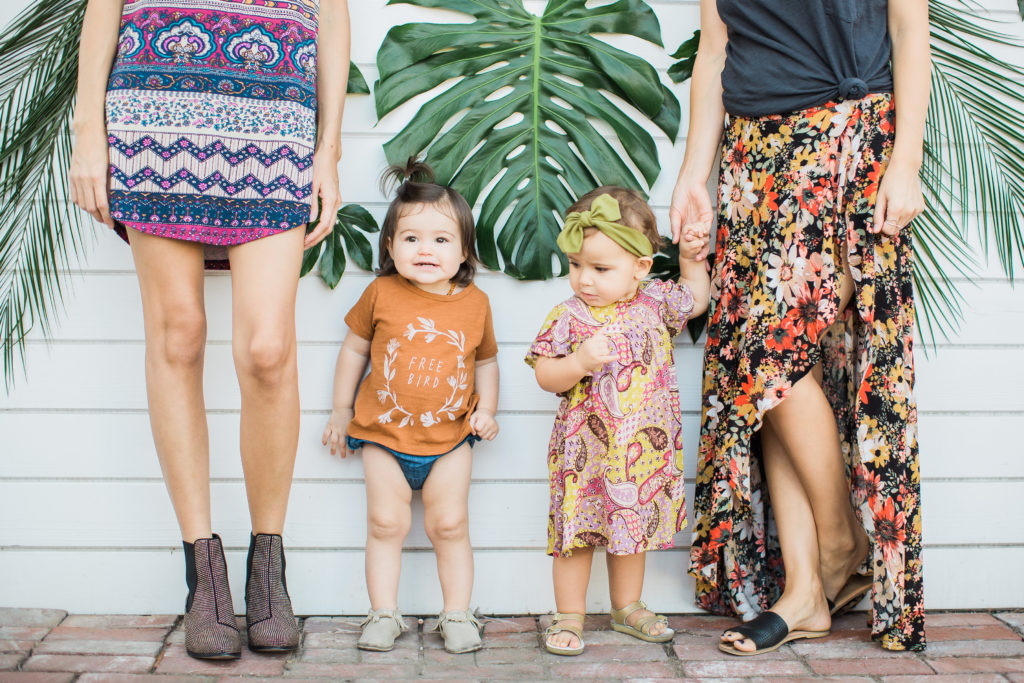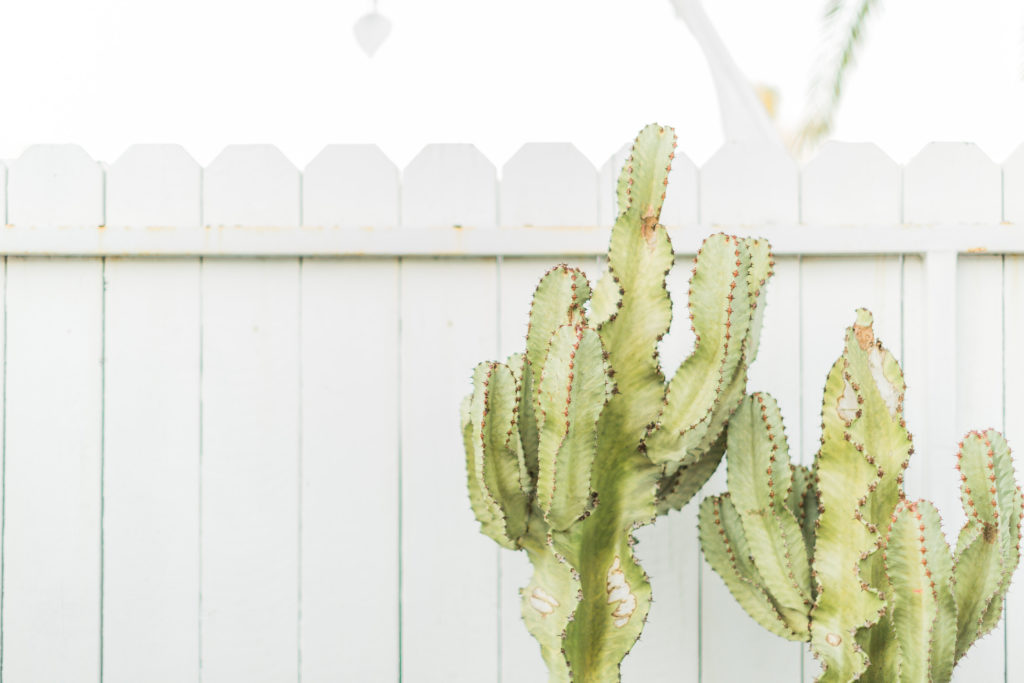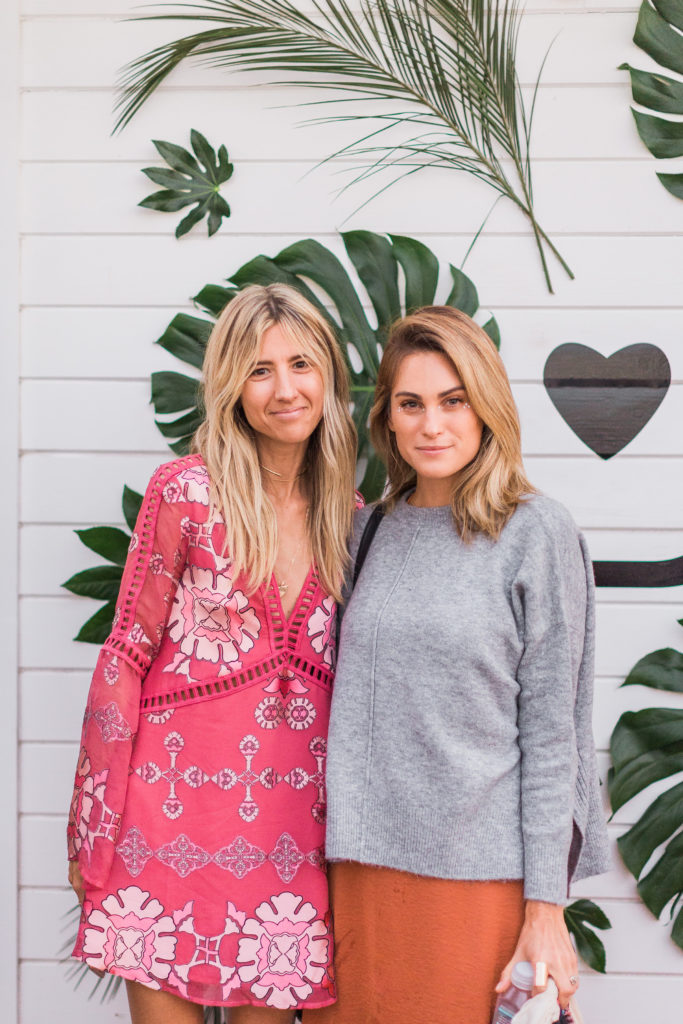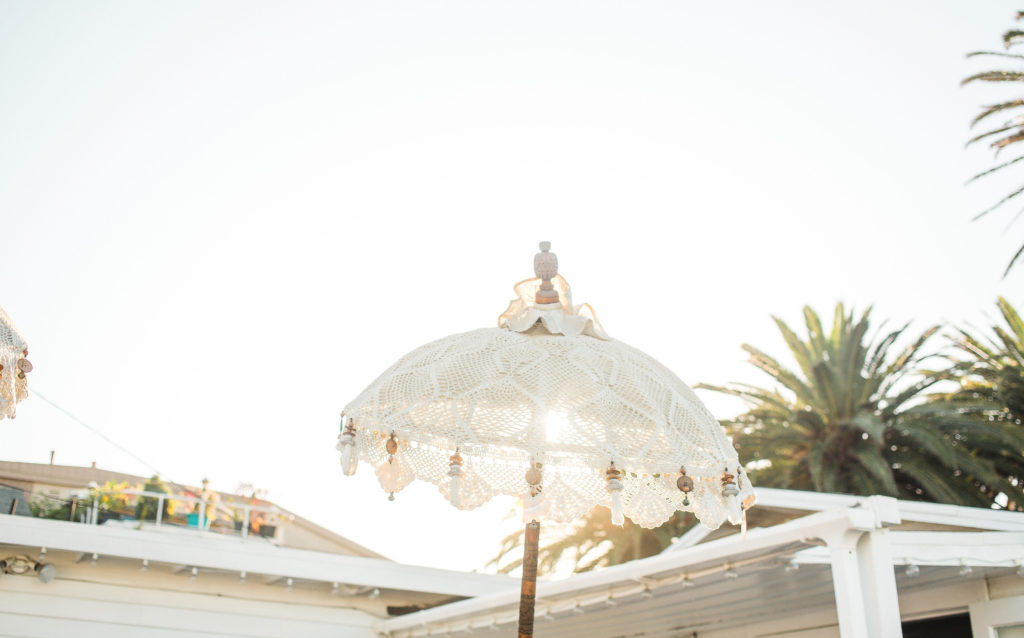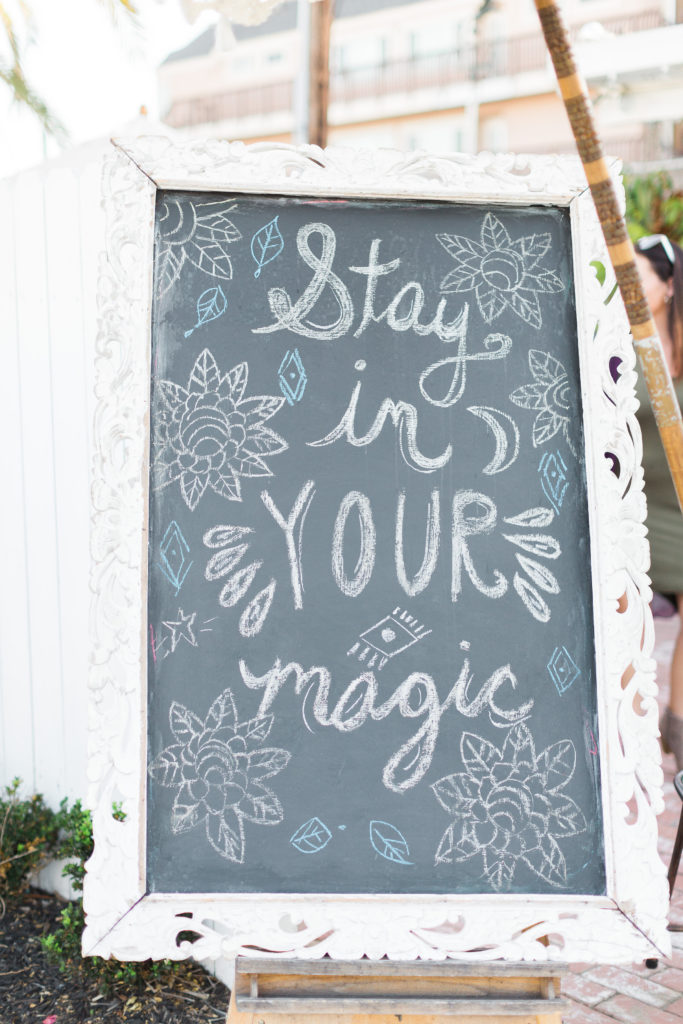 And last but not least, that swag bag we mentioned… Head over to our Instagram to see how you can win all of these goodies!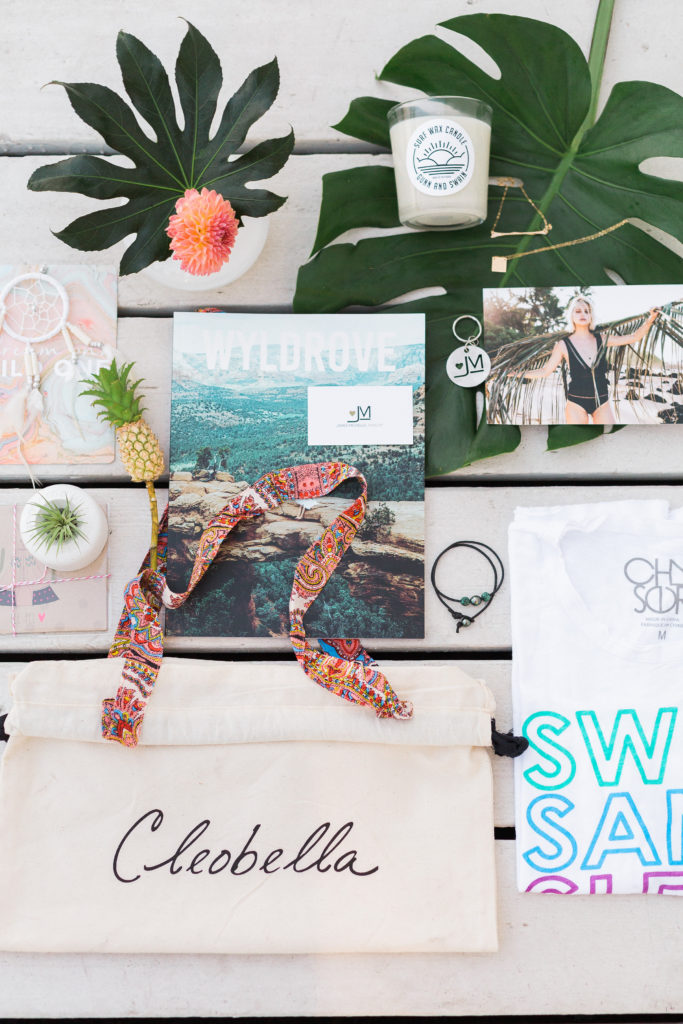 xx
Jacquelyn