Hey, pumpkin spice and chocolate lovers, let's come together, and all drink this yummy thing we call pumpkin spiced hot chocolate. Today could not be a better day with this rain we have. Back in college when it would rain, my best friend and I would skip school all day and have what we called rainy day schedule. I know… rebel! It consisted of movies, hot chocolate, and lots of yummy food we were craving. Pretty much a dream day. Who is in for rainy day schedule? I wish! Be sure to include this pumpkin spiced hot chocolate, it's a goody. It's loaded with pumpkin, chocolate, and a hint of warming spices. Yummy! Bonus points, it's dairy free. If you are a dairy lover, then just simply switch out the vegan dairy for the real deal. Let's get cozy, grab a blanket, and sip on this pumpkin spiced hot chocolate. You deserve it!
Photos by Yasmin Sarai
Textiles by Rachel LaBarre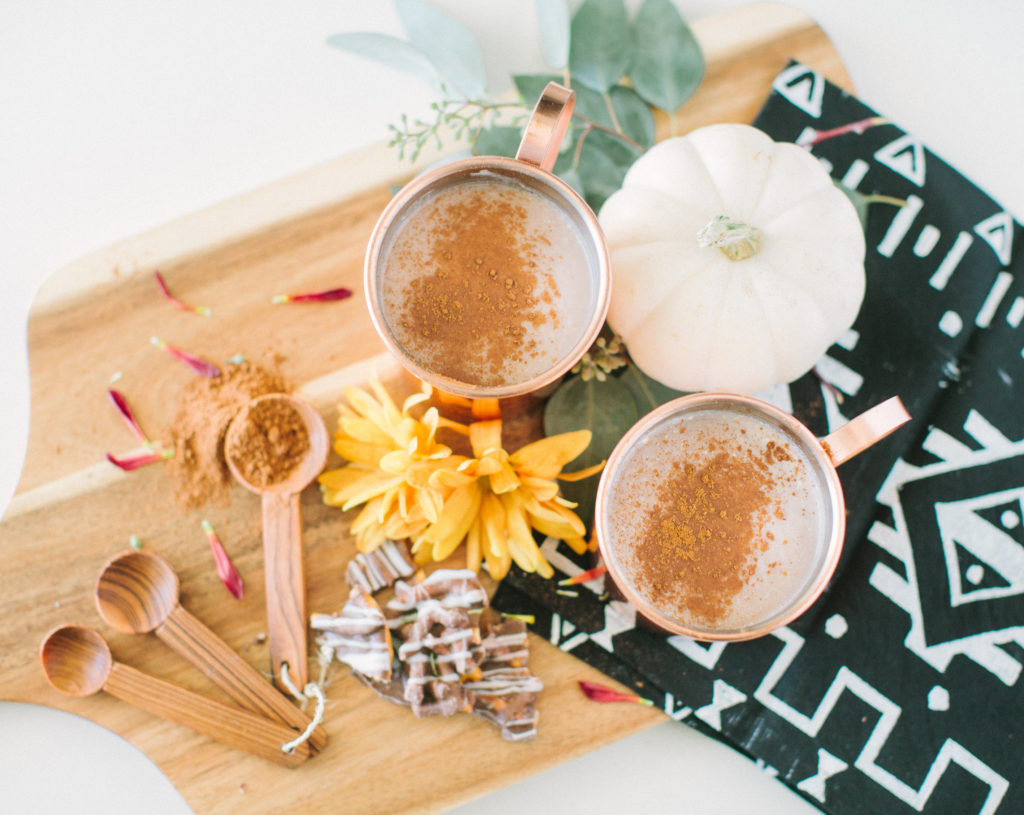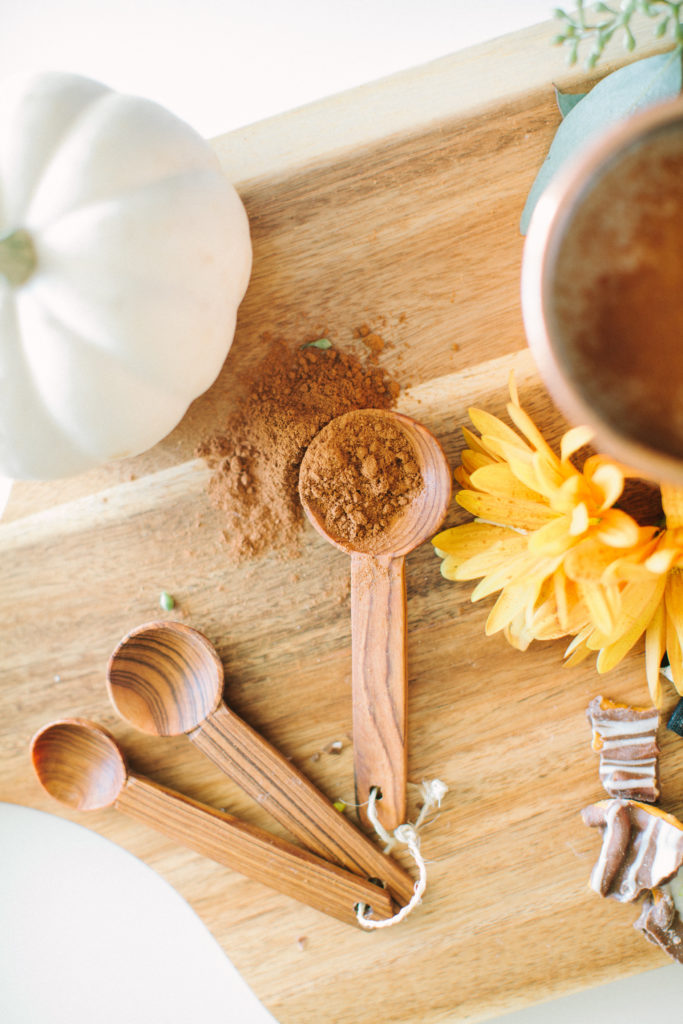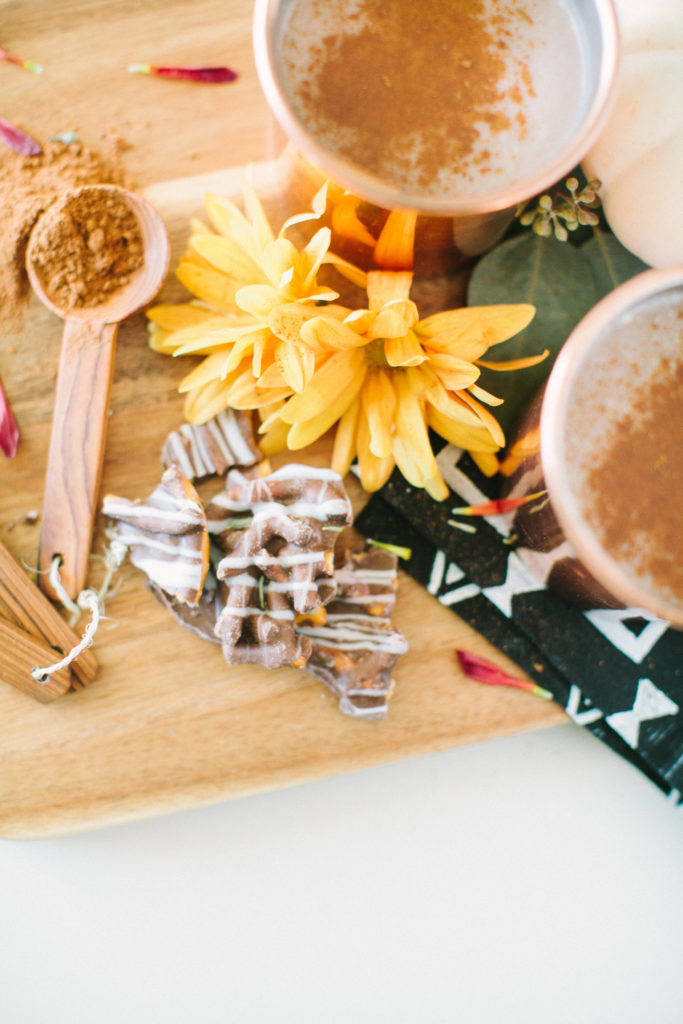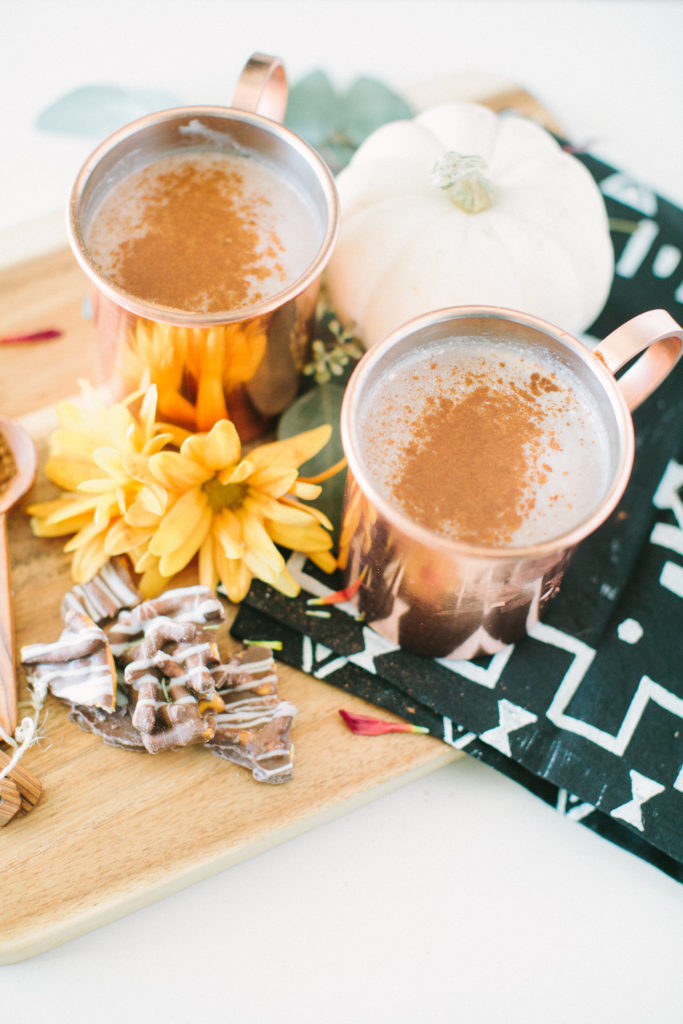 Pumpkin Spiced Hot Chocolate
Ingredients
¼ cup pumpkin puree
1 Tbsp cocoa powder
3-4 packets Truvia, or another sweetener to taste
¼ tsp cinnamon
pinch of salt
1 cup unsweetened vanilla almond milk or coconut milk ( I prefer the coconut milk, but hey that is just me)
pumpkin spice
Directions
Now, this could NOT be any more simple. If you mess up…. well. We might need to have a conversation.
Ready…..
Place all ingredients in a blender and mix, transfer to a mug, and microwave 1-2 minutes until hot. If you are making for a crowd simply put in a saucepan and heat up on the stove.
Garnish with a dash of pumpkin spice on top, and add whipped cream of your choice.
ENJOY!
xx
Abby