Happy Halloween!
Today we are in full Halloween mode with our little ones. Bring on the tricks and treats. Especially the treats! A day filled with school parades, parties, and of course trick or treating. My favorite part of Halloween is the food! Of course, it is Abby. Every year my family and I go to our good friend's house and the night is filled with yummy food and lots of treats.
I never come empty handed to a party, and today's pick had to be something with figs. I played around using figs for our perfect fall tablescape with Pottery Barn a couple of weeks ago, and I was on a mission to find the perfect fig recipe. Figs can be used in so many ways; my preference is keeping them in their true form. This combination of brie, balsamic vinegar, and figs are magical. If you haven't tried it, welp hurry up and do so. It's easy, tasty, and beautiful to look at. Since I'm serving this today, I'm going to place it on a black cheese platter like this Pottery Barn Marble Board with extra glaze on the bottom to add some moody darkness.
Photos by Yasmin Sarai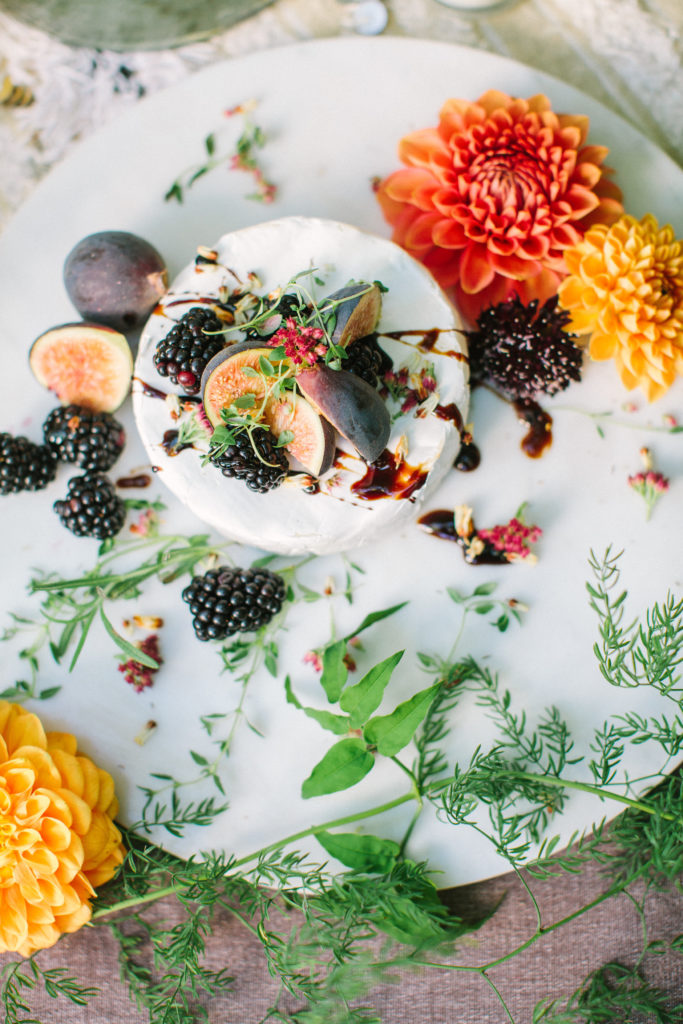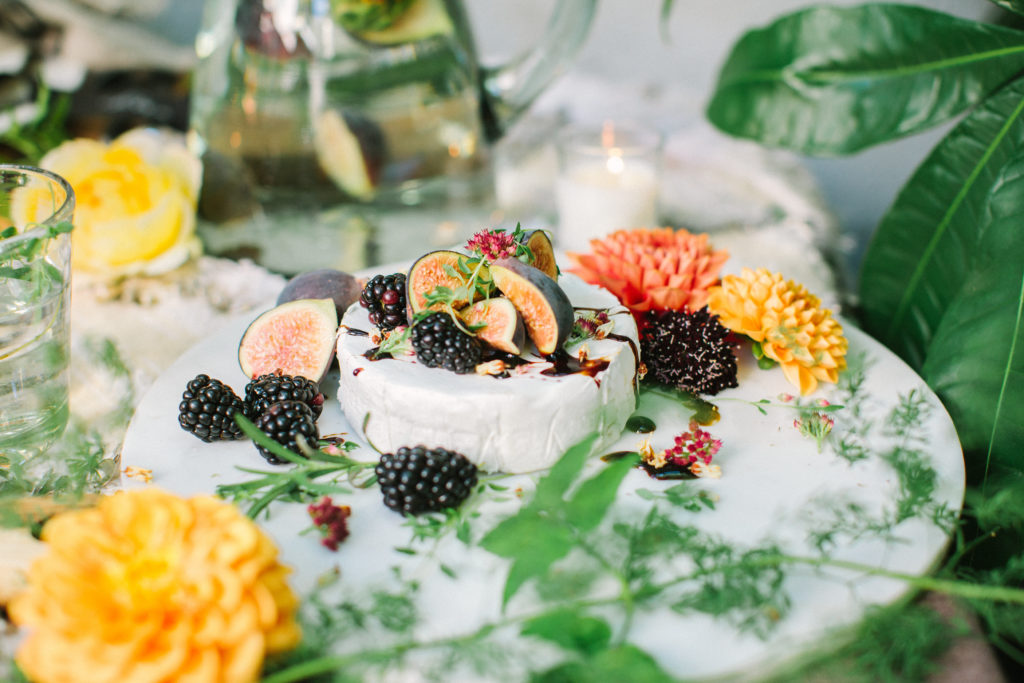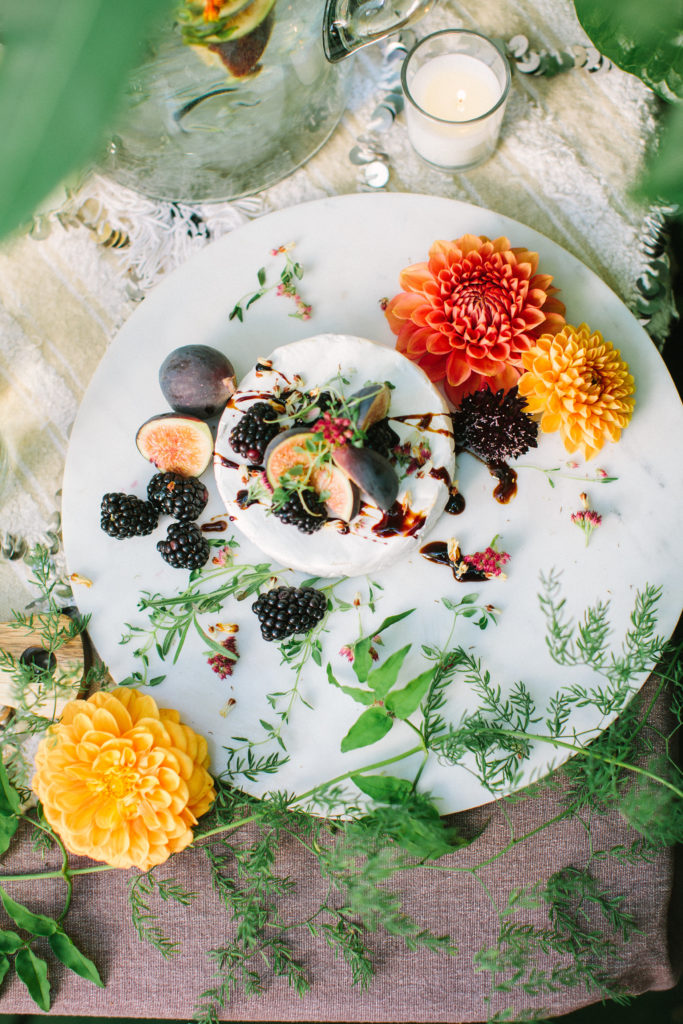 Moody Fig and Brie
Ingredients
Figs (cut in half and some left whole)
Balsamic Glaze
Brie
Blackberries
Directions
Pour some balsamic glaze on top of your black platter. Place your brie on top of the glaze. Cut your figs in half and position on top and around your brie. Sprinkle blackberries around for garnish and moody black color. Drizzle balsamic glaze over your figs. Voila! Serve with your choice of bread or crackers.
 Be safe out there today!
xx
Abby