I don't know about you guys, but I love this combo of ingredients, the title says it all right??  I love the mixture of apples with dried cranberries for Fall.  It's the perfect refreshing combo for your leafy greens. Since it's still a little warm here in So Cal, it's a great salad for our indian summer, and super easy to whip up!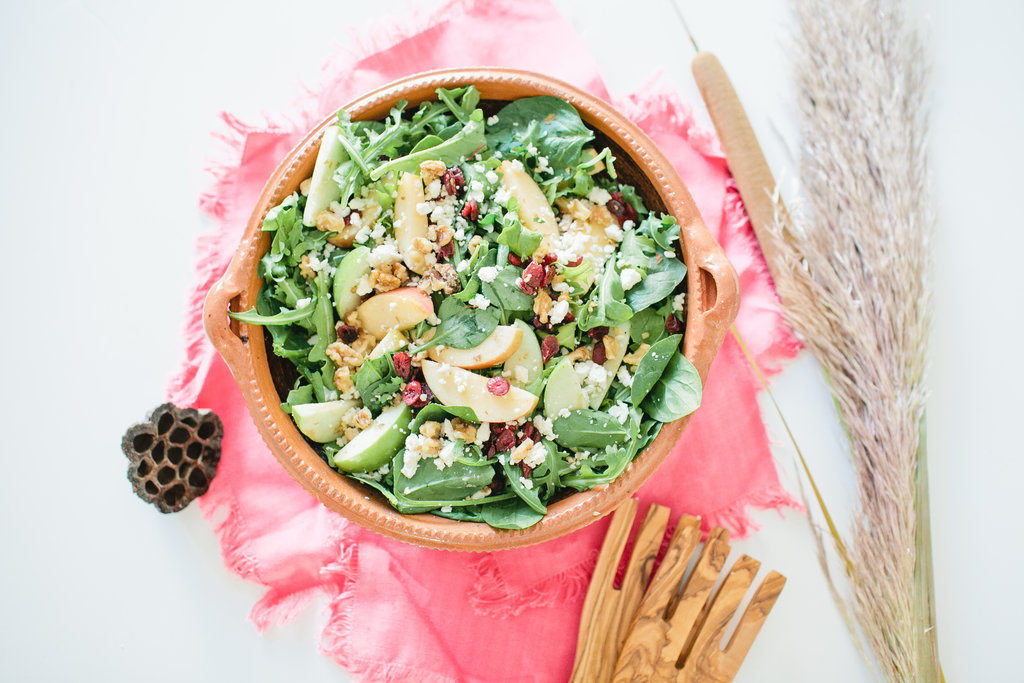 Ingredients
6 cups of baby spinach & baby arugula
1 red apple
1 green apple
1 cup walnuts (roughly chopped)
1/2 cup crumbled feta cheese
1/2 cup dried cranberries
Core and chop apples, toss lettuce, apples, walnuts, feta, and cranberries together in a large bowl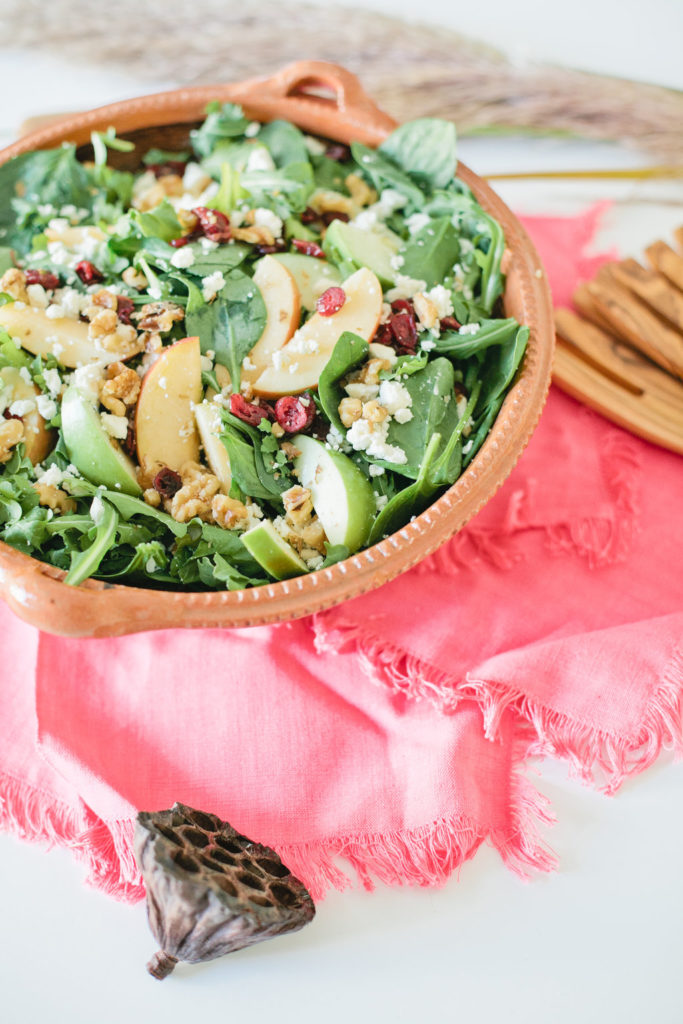 Dressing:
1 cup apple juice
4 tbs apple cider vinegar
2 tbs honey
1/2 tsp salt
1/4 tsp black pepper
1/4 cup oil
Whisk together all dressing ingredients, toss salad immediately before serving and Enjoy!!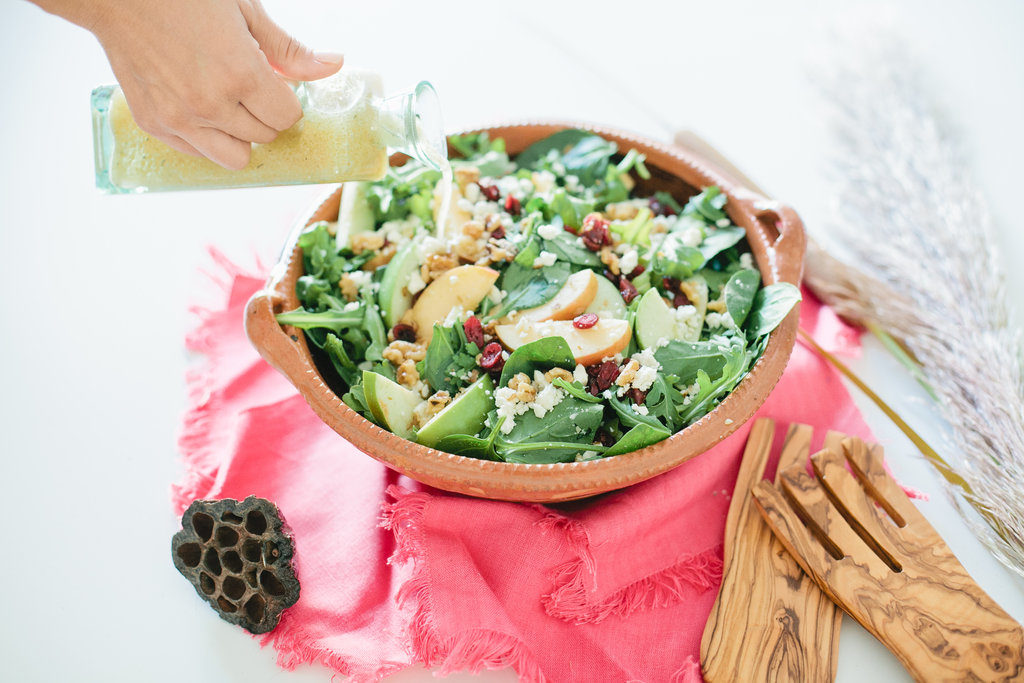 Hope you enjoy this easy refreshing one this weekend!
Xx Leah
All photos by Megan Welker