I'm here to bring you another amazing piece of baby gear that you absolutely need if you are having a baby or have a baby/toddler. It's all about the DockATot today. Which, sidenote…will also be a part of our amazing baby giveaway next week…Eeekkkk can't wait for that one!! I first discovered it a girlfriends house about 9 months ago when I went to visit her and her new baby.  I saw it lying on her bed and had to ask about it.  When she gushed about how much she loved it for her newborn, it stuck with me and here we are loving it for our little newbies.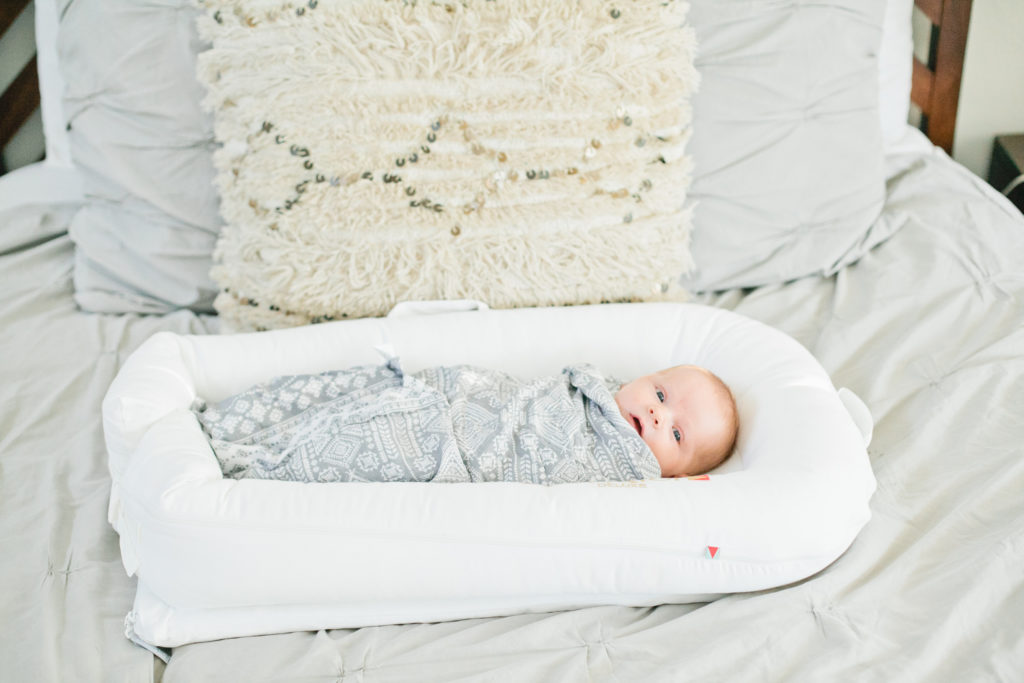 First let's talk about how functional it is.  You can use it for so many things, like lounging, playing, chilling, resting and snuggling that you can take anywhere. Its made in Sweden with a strict emphasis on design and comfort. Every material and detail is carefully micro-managed ensuring the highest quality of breathability, non-toxicity, comfort and convenience.
Both of our babies love to be in a cozy surrounding like a swaddle or the Dock.  It makes them calmer being in that tighter environment, like the womb they were in for a while.  The DockATot is perfect for this because it allows them to feel snug and comfy. It's also super convenient for traveling throughout your house, on the bed, couch, and even in the bassinet!  Also, very easy to wash for all those messy baby moments.  It comes in 2 different sizes allowing usage from 0-36 months and a range of cute prints to choose from.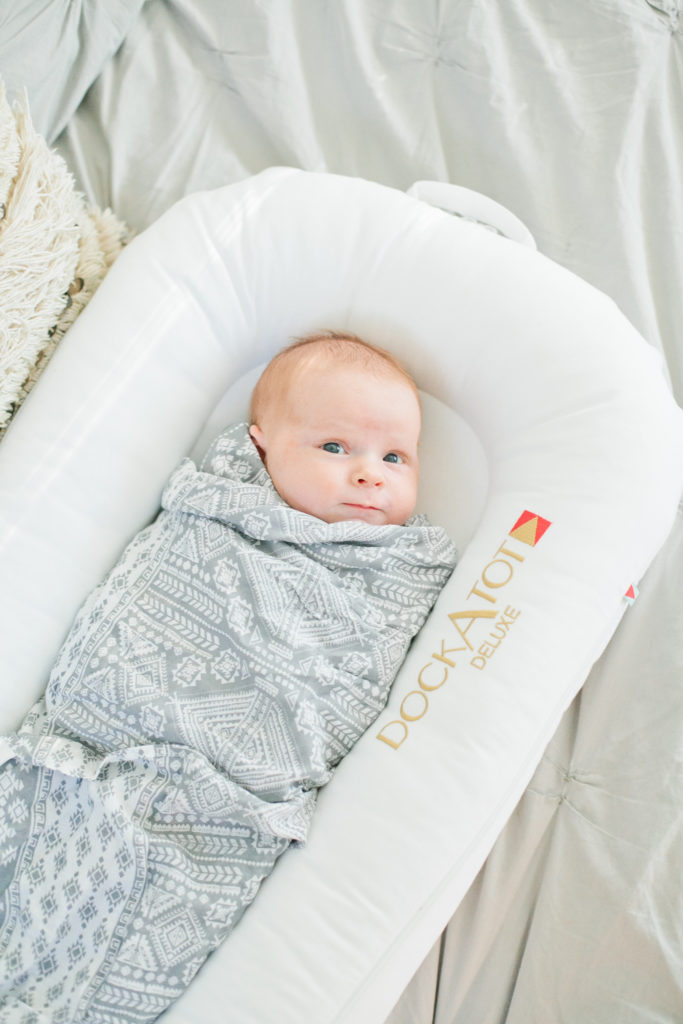 The founder, Lisa Furuland had the idea for DockATot when her first child was born and she was unable to find the perfect lounging product to fit his needs. "When my son Ilias was born in 2006, I searched unsuccessfully for an alternative to the blanket, the cot, and the baby lounger," she says. "I craved something more snug and at the same time more versatile."  She came up with the name because docks are considered safe harbors, and she wanted her creation to serve as a secure place for parents to place their little ones.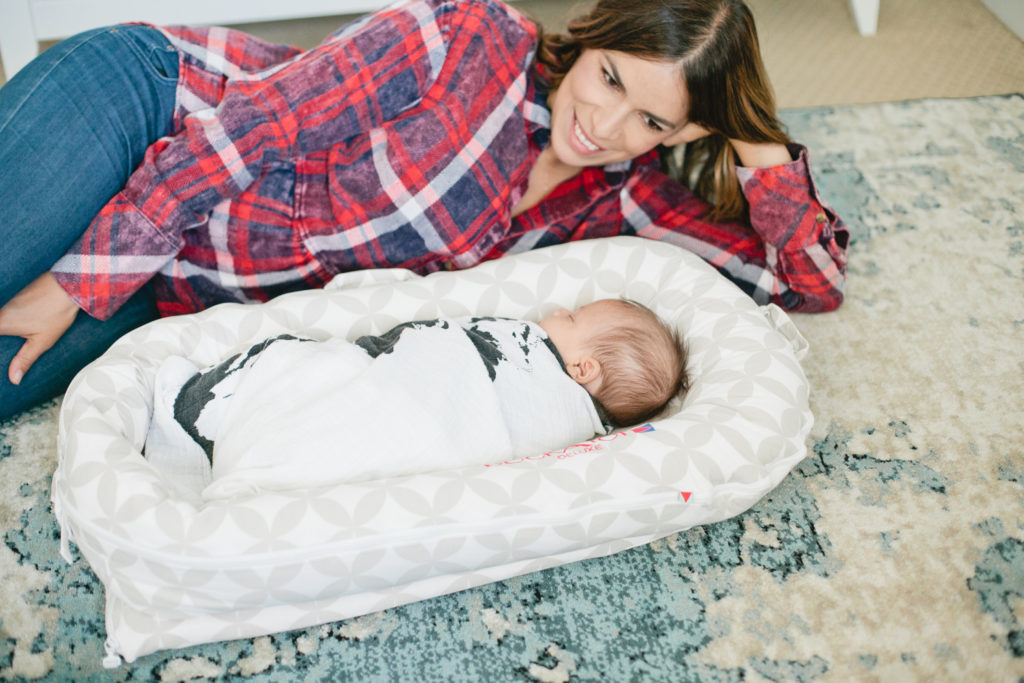 Jacquelyn and I were actually recently talking about how many people have asked us if we like the DockATot so we know a lot of you are curious about it.  The truth is we love our Docks in Beijos baby land, and so do Cruz and Henry.  Haven't gone a day without it!
All photos by Megan Welker
Xx Leah